The best way to get to know and enjoy Athens is to complete your trip with an excursion or guided tour. Athens is a city rich in history and it's really easy to "skip" an important point if you travel on your own. Most of the excursions and tours have good prices so they do not particularly influence your budget, adding a huge value to get to know one of the most important cities in the world.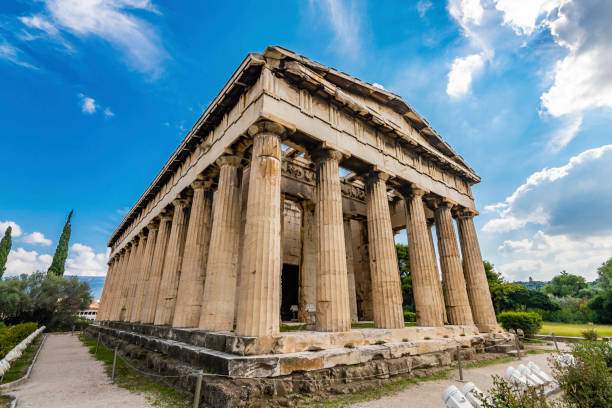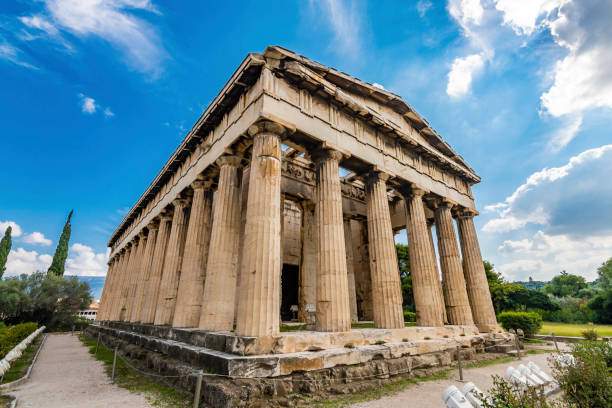 The First Athens Food Tour (4 hours)
If you're a foodie, you're going to love this tour of all the best restaurants in central Athens. Be sure to come with an empty stomach too. In addition, the tour will make a short stop at Central Market for you to get a glimpse of their culture. The tour guide will surely educate you with astonishing facts about their food's history. There's nothing like trying their local food.
Acropolis Museum (2 to 4 hours)
If you can squeeze in a tour of Acropolis' most popular museum, don't think twice about that. It is the best way to learn about Athens' history. You don't even have to wait in line as your tour guide will direct you straight to the entrance of the museum. Believe it or not, you can choose what time you'll take the tour and what route you'll take.
Tour of Acropolis, Athens and Acropolis Museum (5 Hours)
This tour of Athens includes lots of stops at landmark places including Ancient Agora, Odeon of Herodes Atticus, Dionysus Sanctuary, Nike Temple, Propylaia, Erection, Acropolis and Parthenon.
Short Acropolis Walking Tour (1.5 Hours)
For those who are not in the mood for tours, you can take this tour as it is a shorter version of the above tour. It only has stops in Acropolis and Parthenon.
Tour of Athens Street Art (3 Hours)
Those who like to visit places that few tourists go to would love this one. It is definitely for those who want to visit places that are off the beaten path. This is not your average tour as it highlights the street graffiti of central Athens. This tour is very ideal for families with teenagers.
Greek Culinary Lesson (4 Hours)
It would be a great experience to learn the traditional Greek dishes. You won't be disappointed as you'll create 7 or 8 modern Greek food. Not only will you eat what you made, you'll even take home the recipe for the food so you can make it again.
Bike Tour (3.5 hours)
The bike tour will help you burn a lot of calories and learn about historic Athens and Plaka. Those who easily get tired won't have to worry much as it is only 9 km. If you choose to go for this tour, remember to set your alarm because it start at exactly 10am and those who don't make it on time will be left behind.
Delphi Day Trip (10 hours)
This is an all-day tour with a tour guide in one of the best historical sites in Greece. Good thing, they'll also pick you up in your hotel. Since it is 10 hours long, lunch is also included. If you prefer a private tour with your family, all you need to do is to request and they'll give you that.
Meteora Private Tour (12 Hours)
There is so much to see in Meteor as it is the most popular destination in Greece. You don't even need to do prior research when you choose this highly recommended tour. This tour has many stops but it focuses mostly on Meteora. It is a little far from Athens which is why it is 12 hours long. Lunch and pick from your hotel are already included. There are many options for this tour as there is cost effective one that involves taking the train, an overnight one that includes tours of the 6 monasteries in Meteora and a tour that combines both. Whichever one you choose, you'll surely come home a winner.
Saronic Islands Tour
Get your sun tan lotion ready! When it is summer, this tour is highly recommended as it includes a trip to Aegnia, Poros and Hydra. There is nothing like having fun under the sun. It even includes a pickup in your hotel.

15 Things to Do in Athens
Parthenon and Acropolis
If you're familiar with the history of Athens then you're aware that Parthenon is the largest building and Acropolis is the hill. When you come to Athens for some sightseeing, this should be on the top of your list. Both places are open from 8 am to 8 pm and it is advisable to have a tour guide with you so you'll know the history of both places.
Acropolis Museum
Hands down, Acropolis Museum is one of the most famous landmarks in Athens. Even if it is just new, it quickly became one of the reasons tourists visit Greece. It would be a good idea to combine this with Acropolis since both are near each other. If you have 5 hours to spare in Athens, visit both sites.
National Archaeological Museum
Without a doubt, the National Archaeological Museum is the best museum in Athens. It's not in the Acropolis area though so you'll need to take a cab to get there. For those who are feeling a bit energetic, it is alright to walk going there as it will only take half an hour. If you just have one day to spend in Athens, chance are you'll miss it but you have at least 2 to 3 days then make an effort going there. It is going to be one memorable experience. Of course, it would be advisable to have a tour guide who will explain all the historical facts.
Monastiraki and Plaka
For those who are visiting Athens for the first time, it would be an awesome idea to head to both of these places. You won't run out of things to do as there are wonderful shops, highly recommended restaurants and awesome sights.
Temple of Olympian Zeus
When you decide to visit Acropolis Museum, why not go to the Temple of Olympia Zeus and Hardians Gate as well? After all, they're just a few meters away.
Lycabettus Hill
If you love great views, make room in your schedule for Lycabettus Hill as it has an astonishing view of Parthenon and Athens. Don't worry about having difficulties climbing to the top of the hill because there is a tram that will help you to the top without breaking a sweat.
Athens Central Market
For some cheap food finds, head over to Athens Central Market. This is the place to be if you like to cook your own food. They have all the cooking ingredients you can think of in this place.
National Gardens
Those who are bringing their kids will find this place very amusing. Getting here is just a breeze too as it is just a few meters away from Syntagma Square.
Capa Sounio
There is no doubt one full day should be dedicated to this place. It is a short drive from Athens so go there only if you have 3 days to spare.
Outdoor Cinema
There's no question this is the best way to watch movies in Athens. The movies are usually American subtitled in Greek. For a better experience, buy light snacks and beer too.
Gyros and Souvlaki
If you love eating, there is a good chance you've already tried gyros and souvlakis in other countries. However, nothing beats the experience of eating it at Greece. Good thing, there is a line of good restaurants that serve authentic gyros. There is no doubt you'll be addicted to it once you try it.
Psaras Taverna
It is a must to eat lunch or dinner in Psaras Taverna. They got recognition from critics and bloggers because of their delicious food.
Brettos Bar
One of the places to spend a night out is Brettos Bar. It's an ideal place to make new friends while trying out the local beer.
If you like bars with beautiful views of the city, the best option would be the bar in Grande Bretagne hotel. They offer a wide variety of food and cocktails too.
Cocois in the Plaka
During summer, it would be a wonderful idea to eat ice cream. Perhaps, the best gelato place in Athens has got to be Cocis in the Plaka as this place is worth searching for. Their flavors are magnificent.
Read more:
Athens – The 2020 Travel Guide
Athens – Best Hotels
Athens – Family Hotels
Athens – Cheap Hotels
Athens – Best Things to Do
Athens – Best Restaurant
Athens – Getting Around
Athens – Flights and Ferries to Mykonos
Athens – Flights and Ferries to Santorini
Athens – Airport Rental Car