Hotels in Paros– Recommendations and Tips
• For the most reliable website to book hotels in Paros visit Booking.com
• Paros from Mykonos and Santorini is only an hour or two by boat. A charming island with beautiful beaches, exhilarating nightlife, and pristine towns. Out of all the Islands in Greece, Paros is my personal favorite.
• Naoussa and Parikia (ports of some ferries can be located here) are two of the most beautiful towns in Paros. They offer exquisite restaurants, exhilarating nightlife, and charming beaches nearby. Perfect for those who love taking a walk, go shopping, eat delicious delicacies, and appreciate the stars at night. Omit shopping, Parikia takes the lead, while gourmet restaurants and a modern feel is Naoussa's forte.
• Paros' nicest Beach and Resort: • Golden Beach Hotel • Paros' Astir
• Paros's Nicest Boutique Styled Hotels: Paliomylos Spa Hotel • Hotel Senia • Kanale's
• Paros' nicest Restaurant is Taverna Glafkos in Naoussa and Franca Scala in Parikia.
• Paros' nicest Beaches are Santa Maria, Golden Beach, Faraga Beach, and Kolymbithres. Many of the beaches are easy to reach thru bus rides but having a personal car is better if you want to discover the islands other sides.
• If you want to go for a little detour, then Antiparos' a good choice with beautiful beaches, delicious food, and welcoming family- run hotels. There are two boats traveling to and fro the port in Parikia go to Antiparos with one-hour interval each trip. And the last one is 7 pm in the evening leaving for Paros. There are lots of great restaurants in Antiparos especially the Statheros. The native delicacies, accommodating ambiance, and straightforward travel make this trip worthwhile.

Paros' 11 Top-tier Hotels
* To find out the hotel rates in Booking.com, click on the name of the hotel- my personal favorite when it comes to hotel bookings. It would be better to book a few months ahead to avail the greatest deals.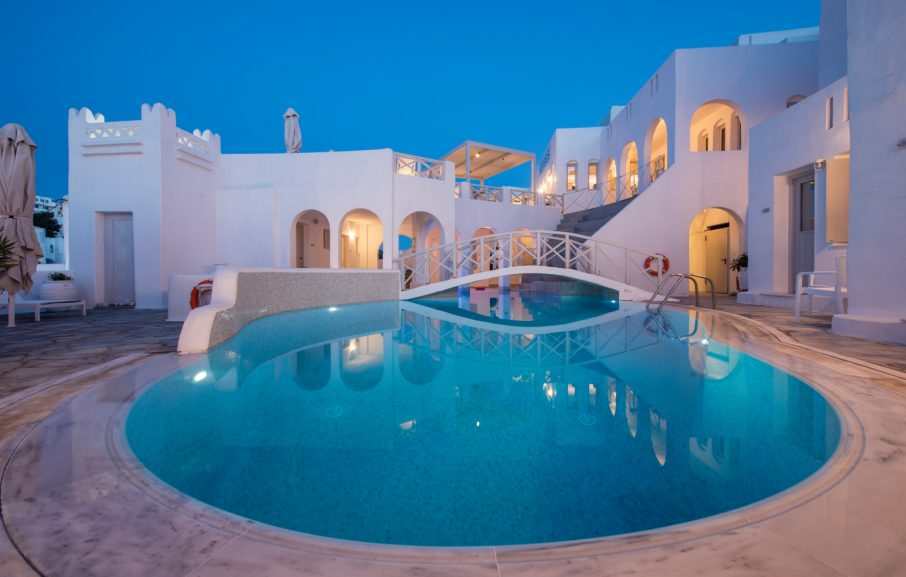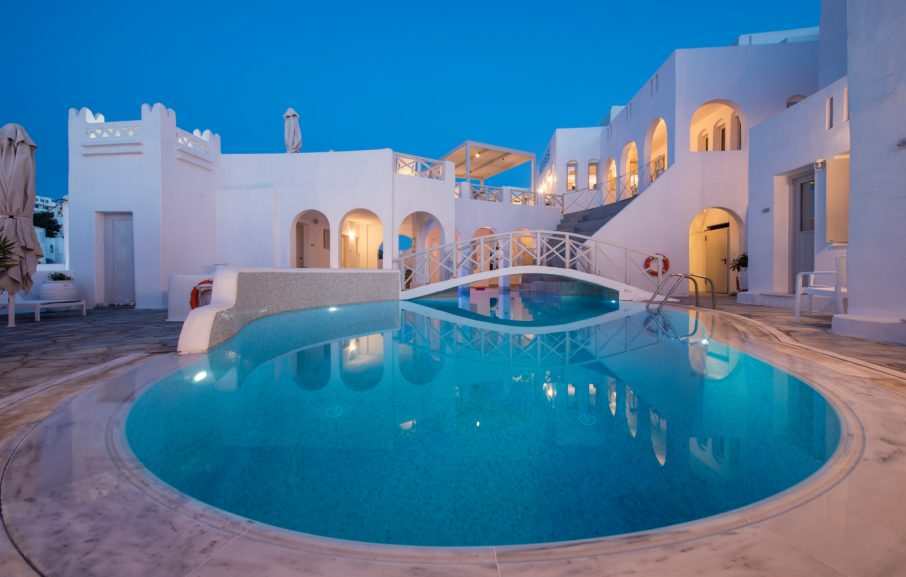 A sophisticated luxurious hotel located in the trendy Naoussa. The suites are penthouse-styled and very modern. There are a nice pool and a nearby beach. Hotel's contact info: +30 22840-52044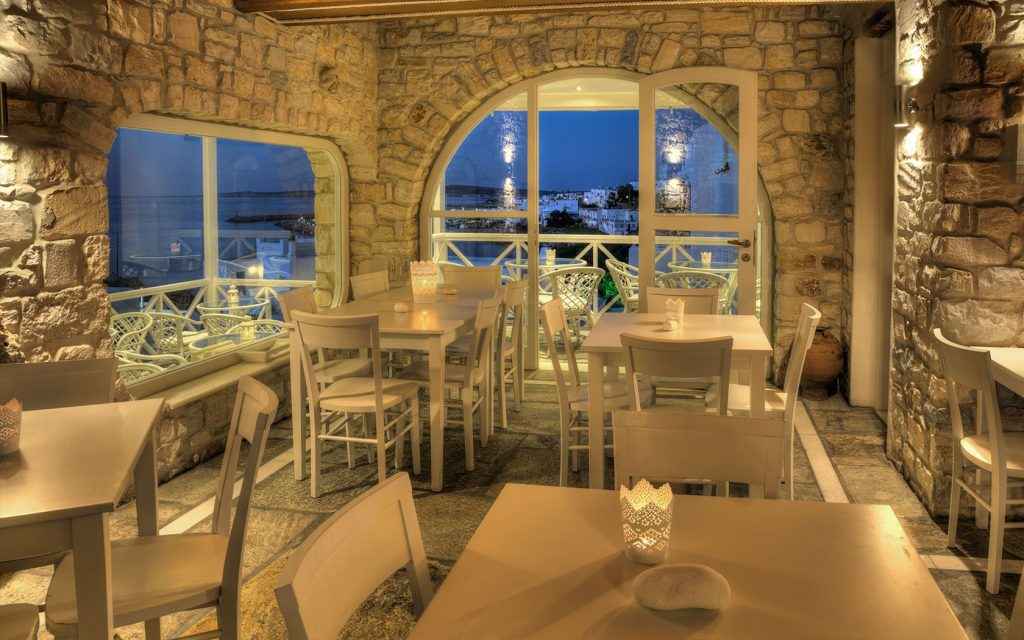 Nice location offering an idyllic ambiance for the guests. The owners and the staff are very trained and accommodating and also lots of restaurants nearby. Hotel's contact info: +30 2284-051151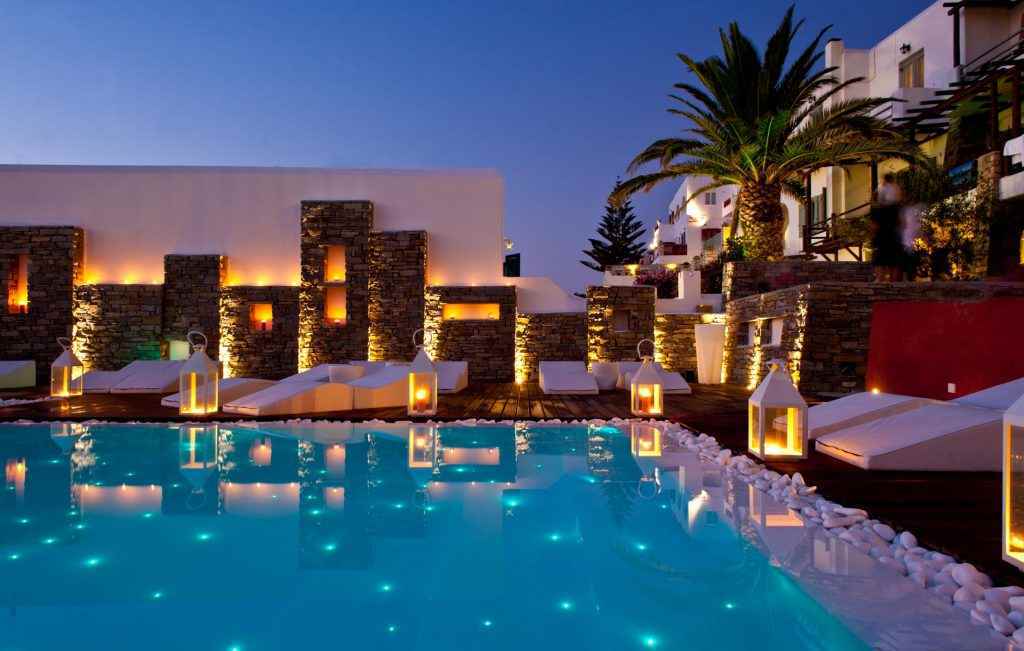 The hotel offers a picturesque view and delicious meals plus it's just a few minutes away from town. The apartments are family-sized, very comfortable and can accommodate 4-5 people. Hotel's contact info: +30 2284-051700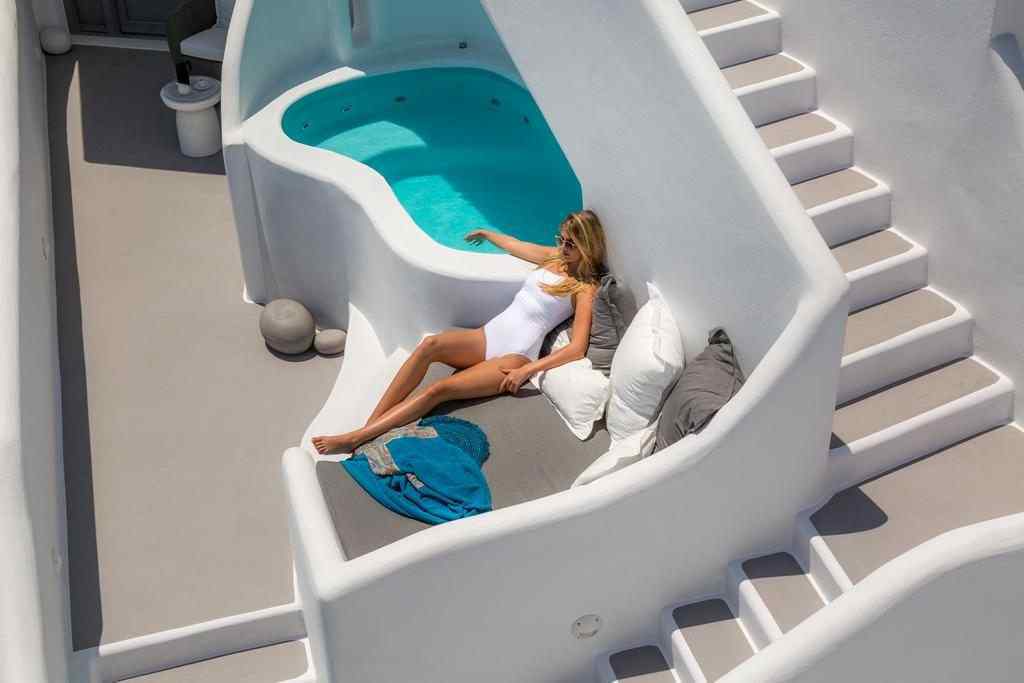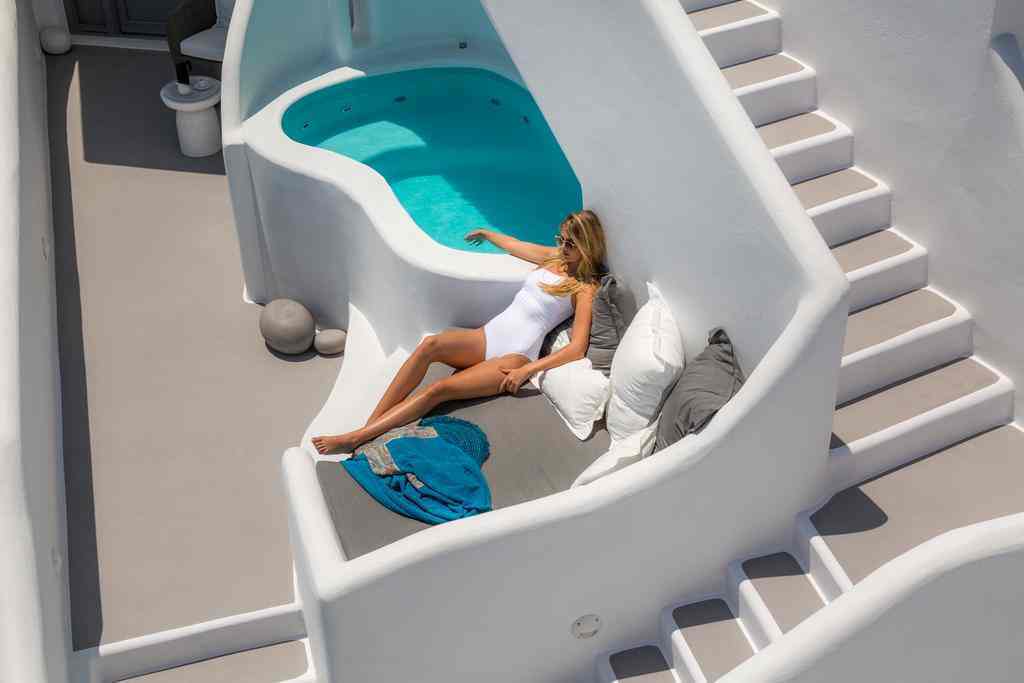 This is a pristine, tranquil, and clean boutique styled hotels only for adults. The hotel has a beautiful pool, is only 100m away from the wonderful beach, and a few minutes away from restaurants, Naoussa clubs, and shops. Hotel's contact info: +30 22840-51377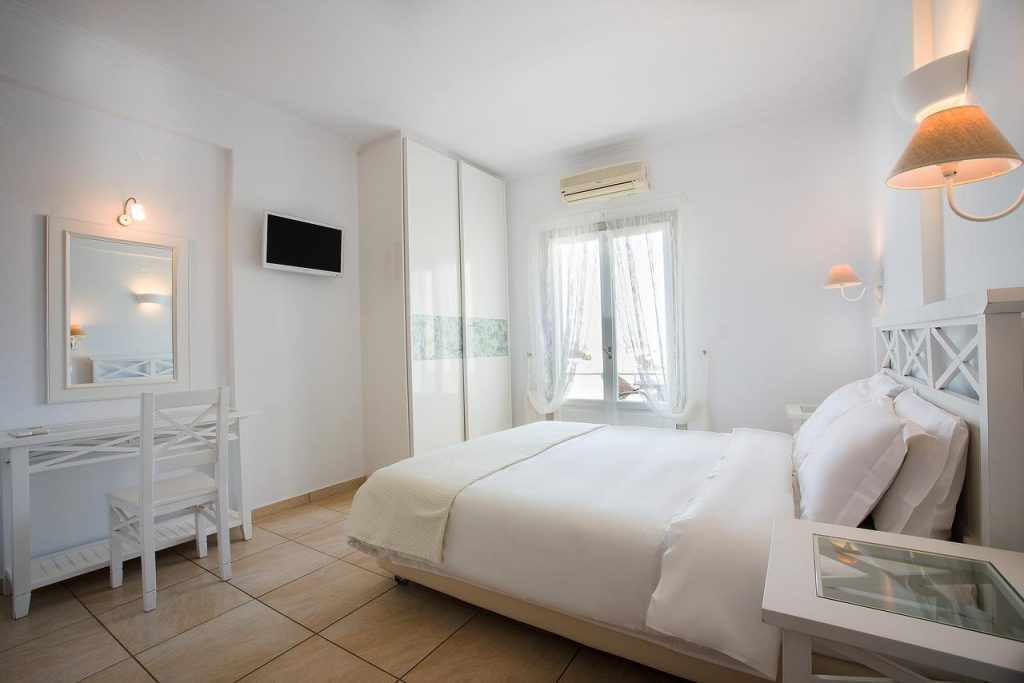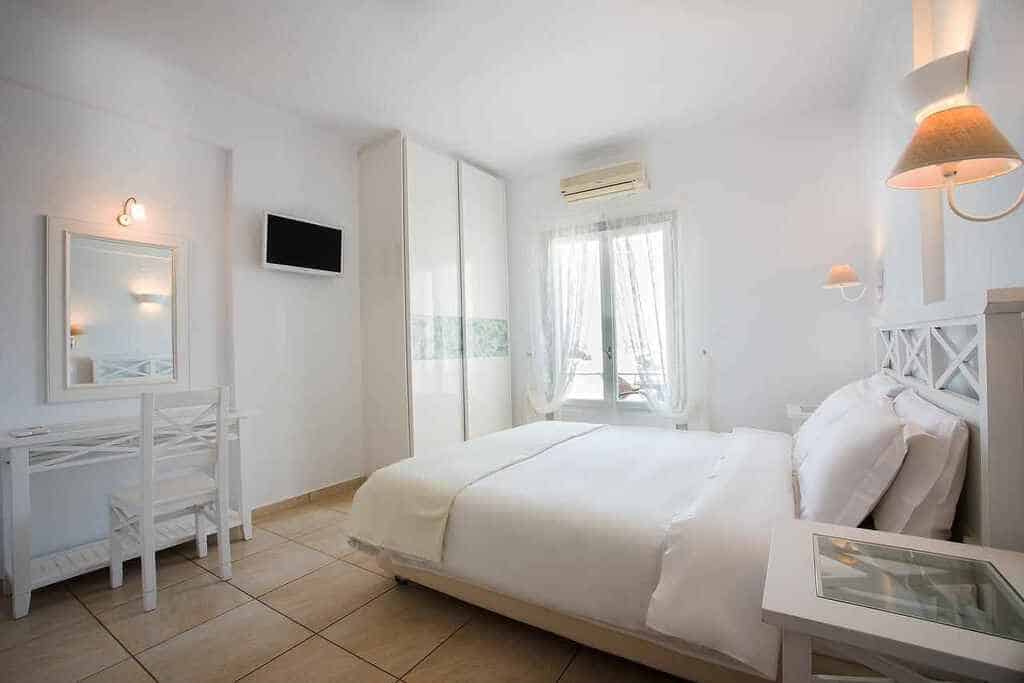 This beautiful hotel is only five minutes away from the bars and restaurants in Naoussa and has a nice pool. This is simply the most gorgeous hotel in town. Hotel's contact info: +30 2284-052219
6. Astir of Paros area near the town of Naoussa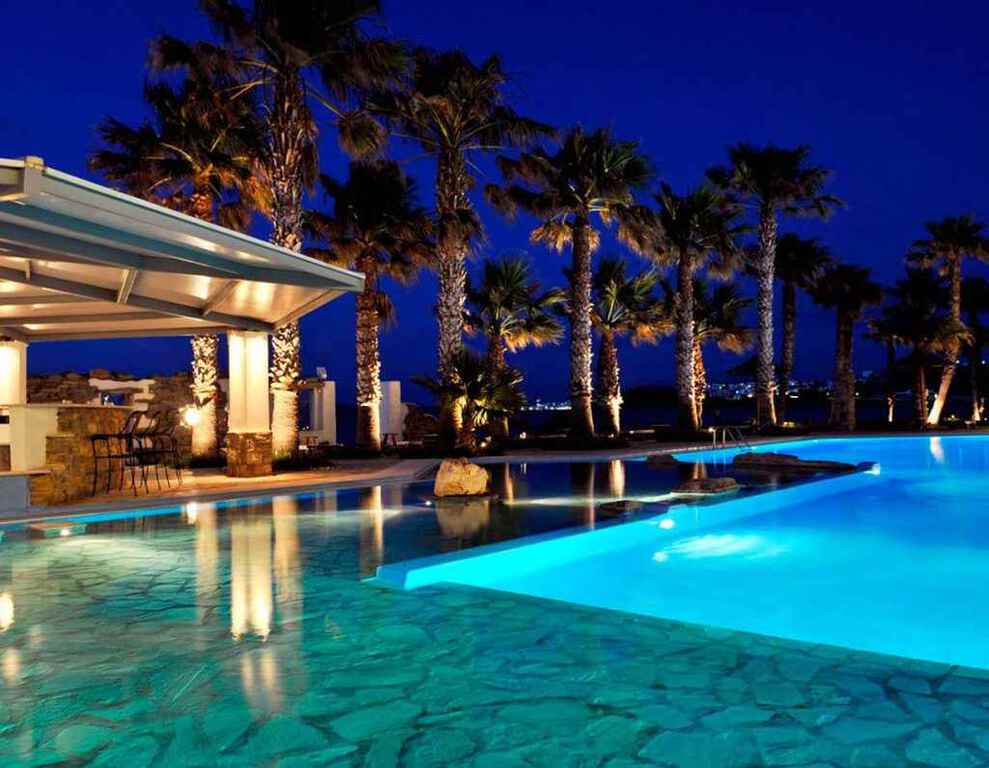 Charming suites, nice pool and located in one of the owned beaches (near Naoussa but definitely not at a strolling distance) in Greece. The place offers delicious meals and has an available pool for the kids and a well-known hotel that can fit the whole family. Hotel's contact info: +30 22840-51976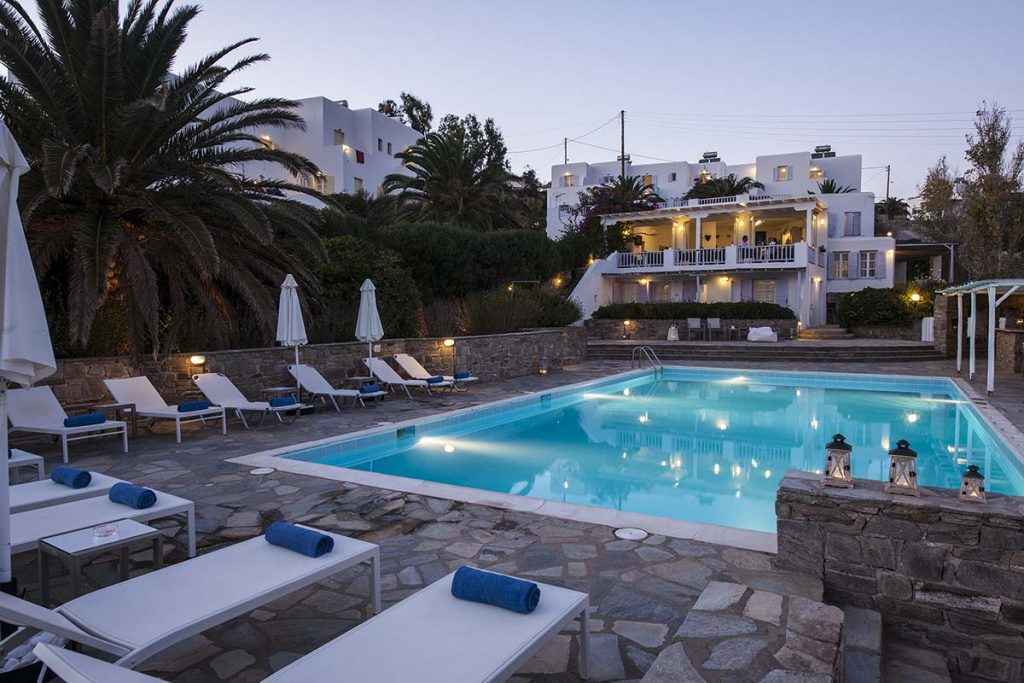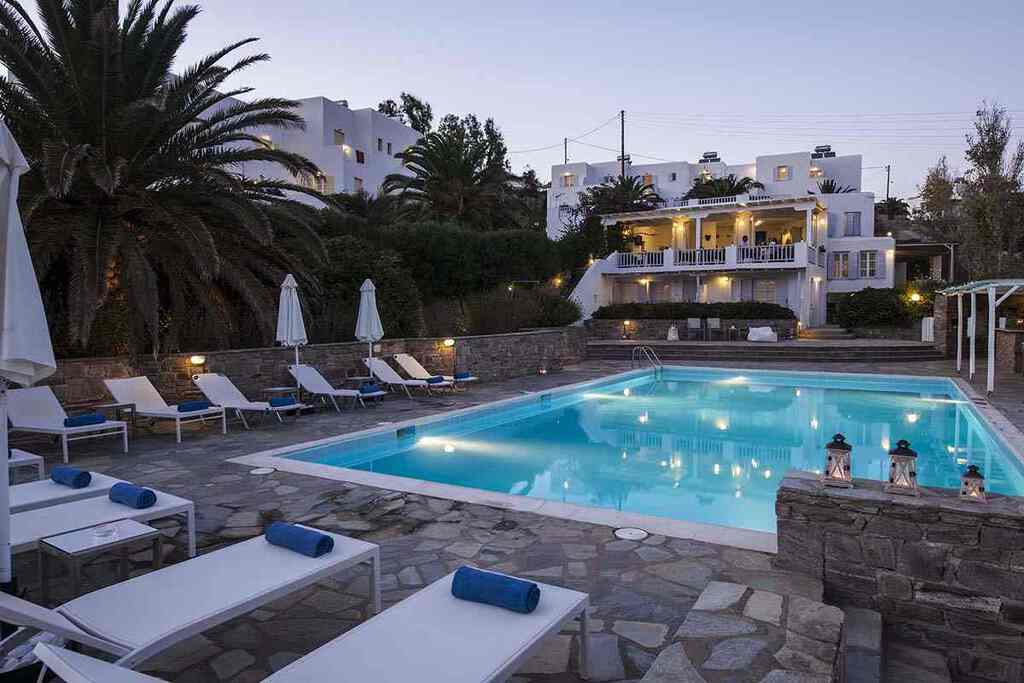 Nice hotels with a picturesque view of the bay and the port. A bit far from Parikia and may take long minutes of walk. Have two interconnected large rooms for families. Hotel's contact info: +30 2284-022261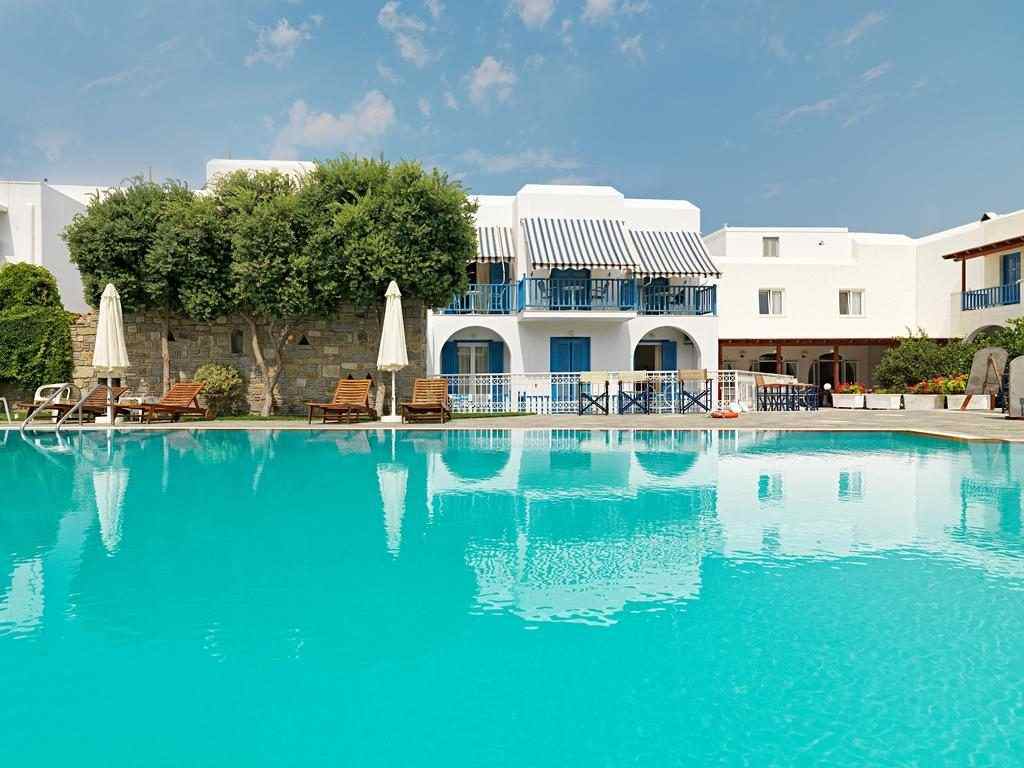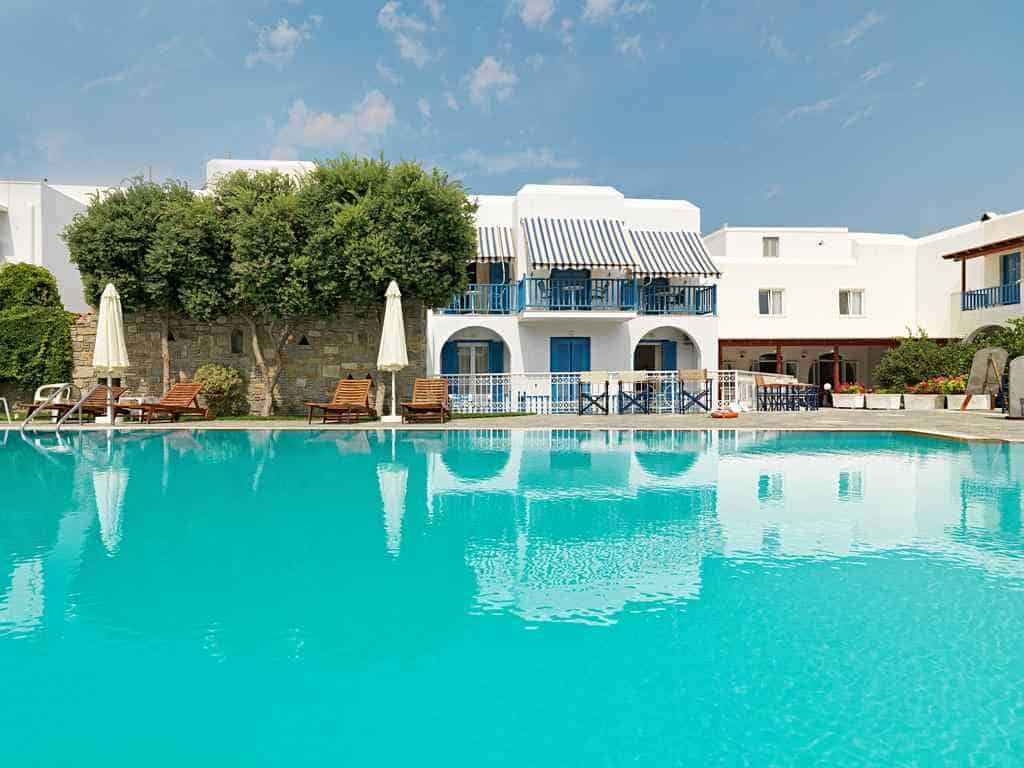 Polos Hotel is a nice hotel with a gorgeous pool (and a bar by the pool) a few minutes away from the beach, restaurants, and Parikia. Generally offers a very good deal for a hotel. Hotel's contact info: +30 2284-022173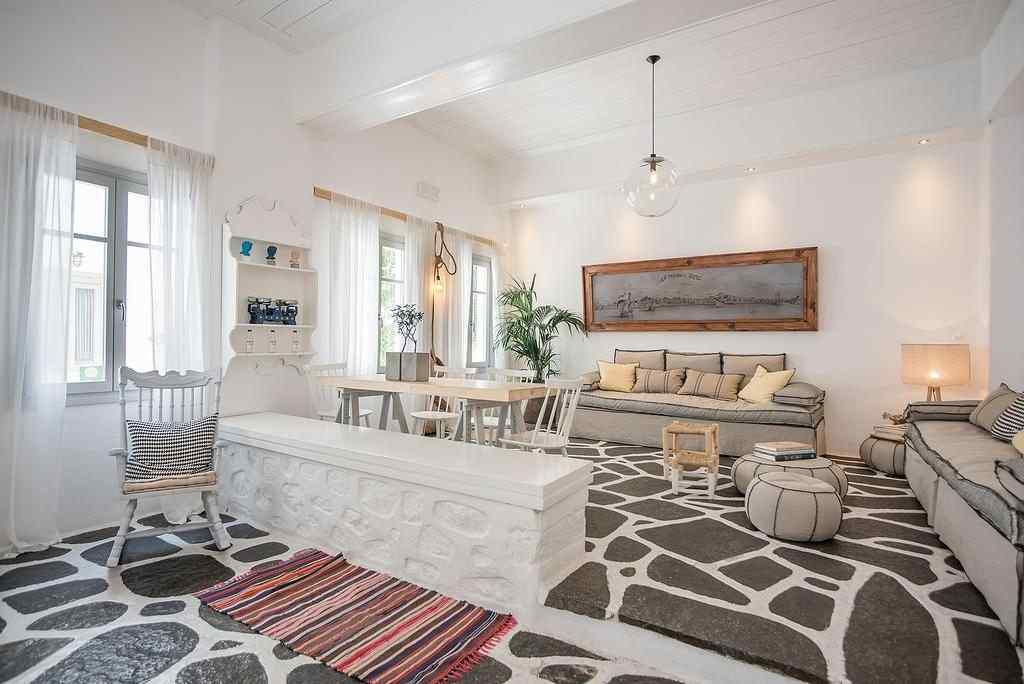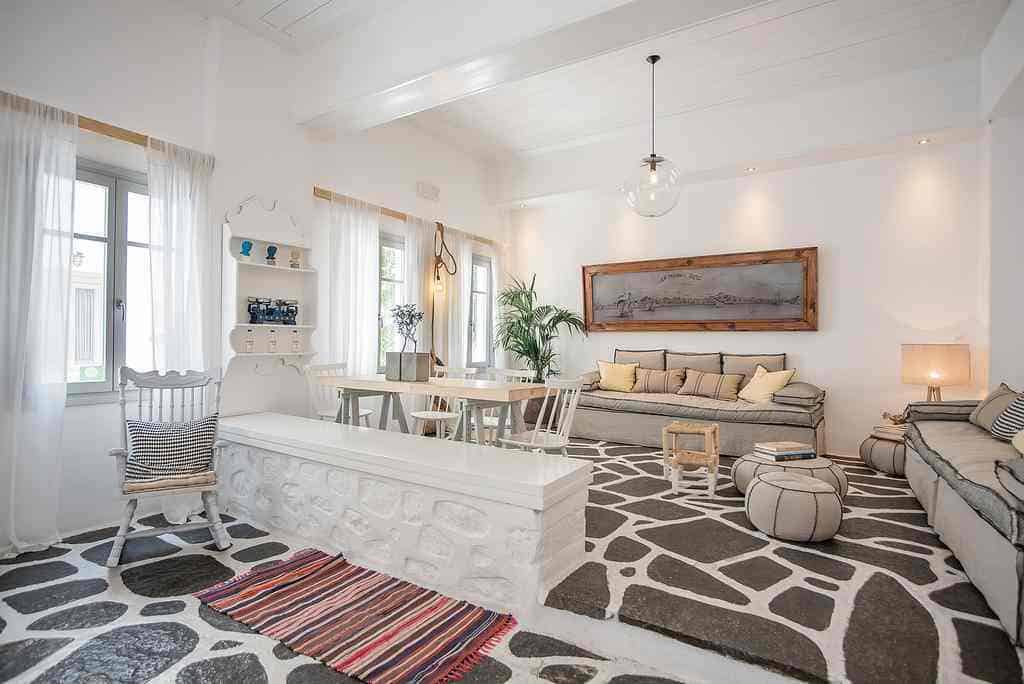 A family-owned hotel located in Parikia's center and a few distances from the port. A nice deal rooms with beautiful balconies and a delicious breakfast. Hotel's contact info: +30 2284 021440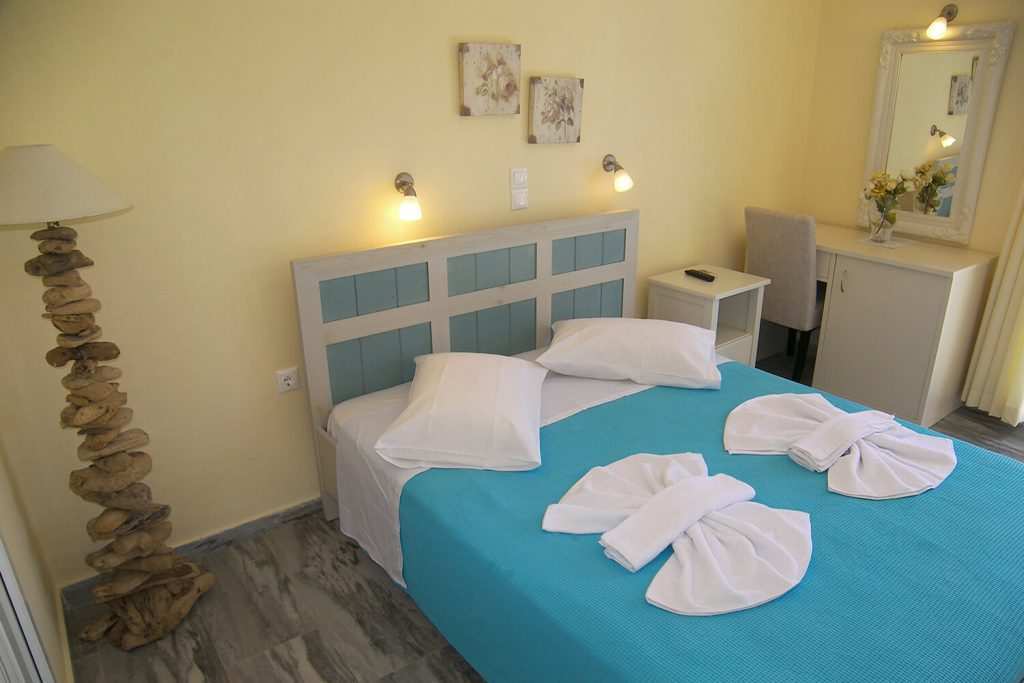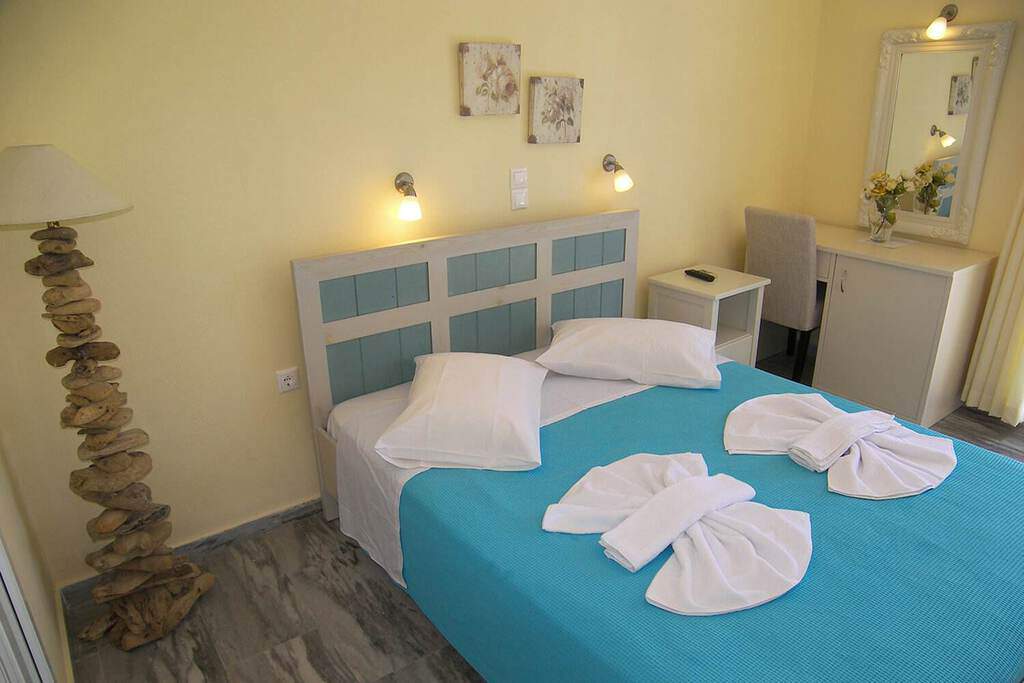 There are spacious and beautiful rooms for three and four persons that are perfect for families. A gorgeous courtyard, plus the rooms have their own patios or balconies. This hotel is located right in the middle of the Paros and is very affordable. Hotel's contact info: +30 22840 21244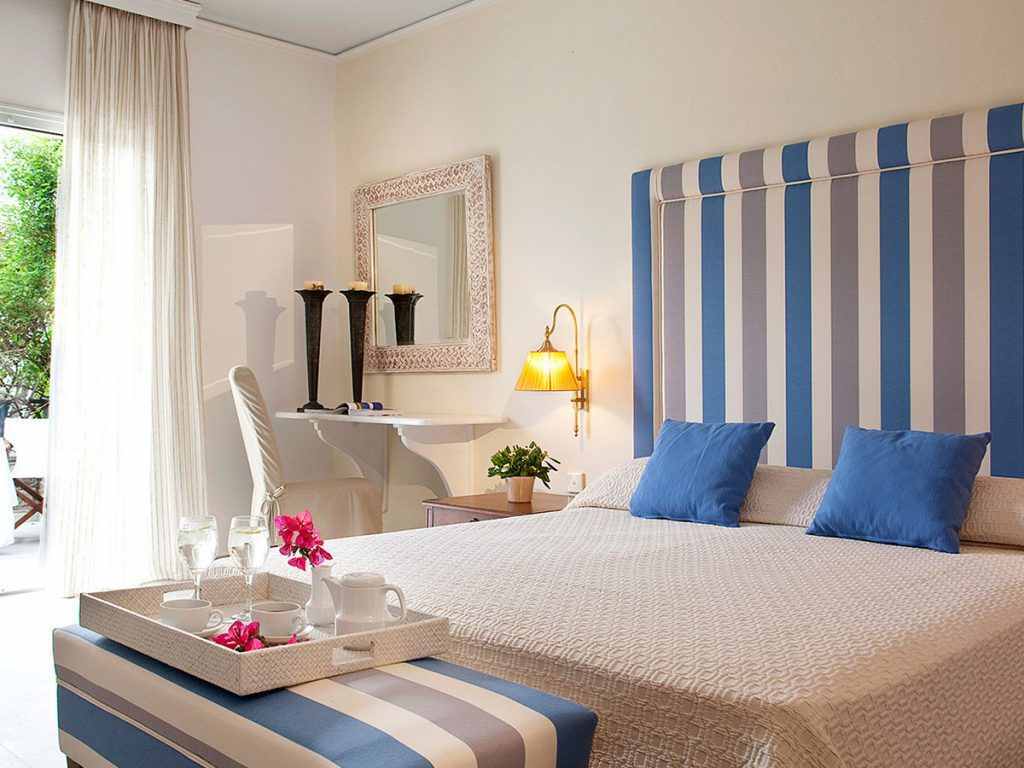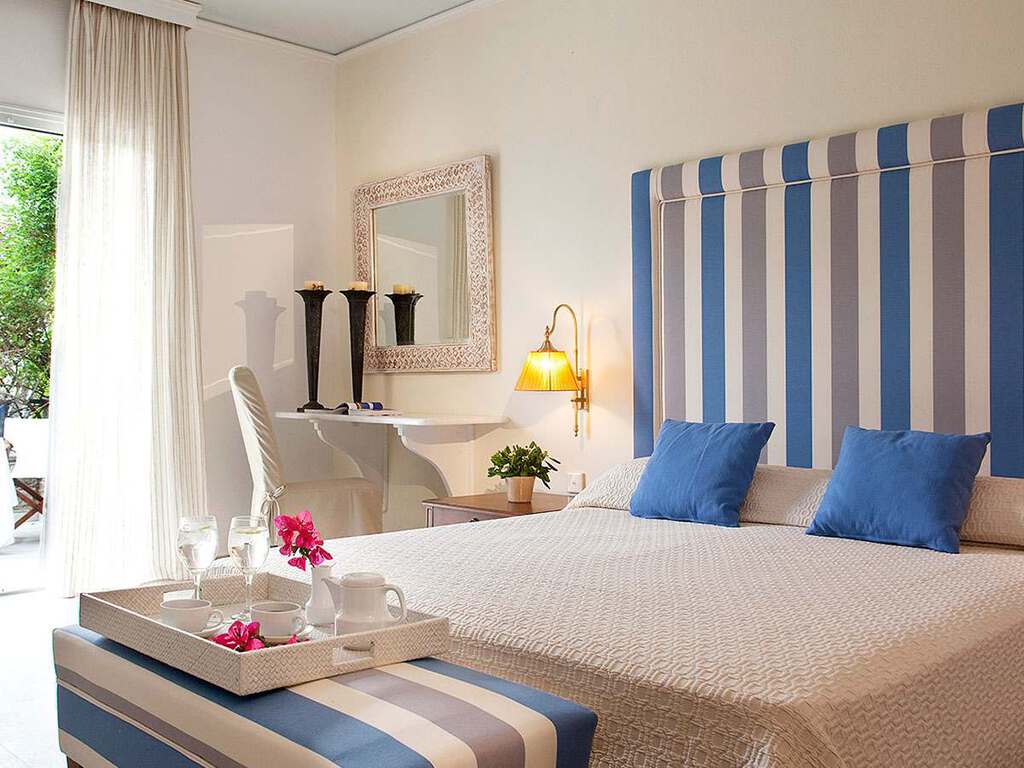 Nice, vast pool with plenty of loungers is only around five minutes away from the beach. This two are one of the most accommodating tavernas. The second-floor cabanas can house 4 people making it family-friendly. The hotel is about five minutes away if you drive going to Parikia, so having a car is recommended for easier transport. Hotel's contact info: +30 22840 24154
Paros' Apartments and Villas
The Ambassador Sea Side Villas located in Naoussa and Santa Maria beach.
Paros' Groups and Family rental Fees for Apartment. The apartments have their own state of the art kitchenettes and kitchens. They also have their own dryer and washer.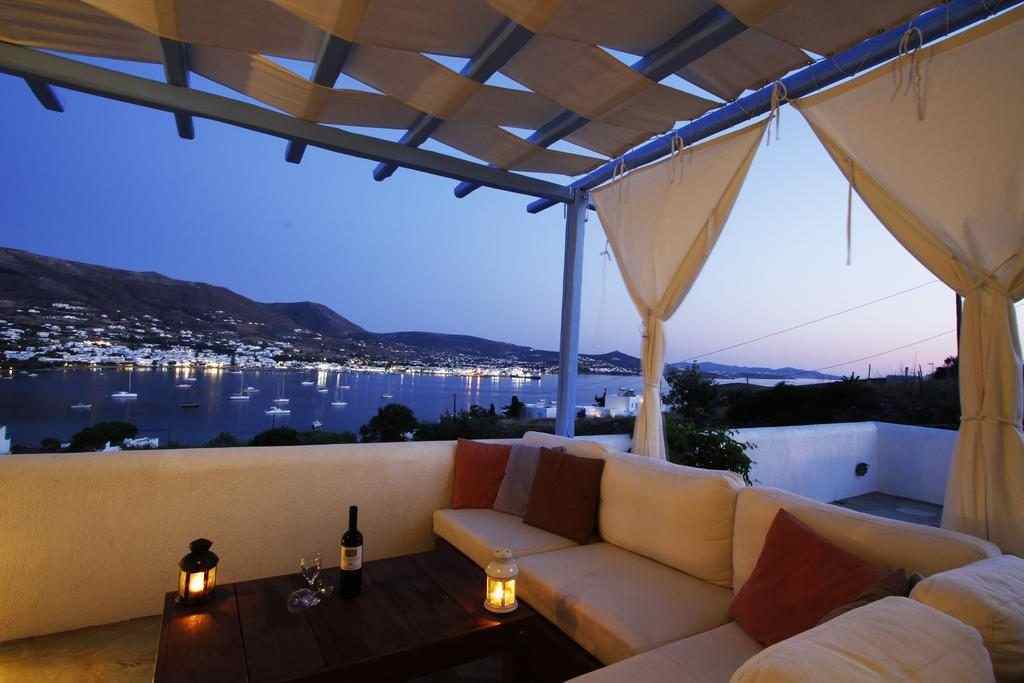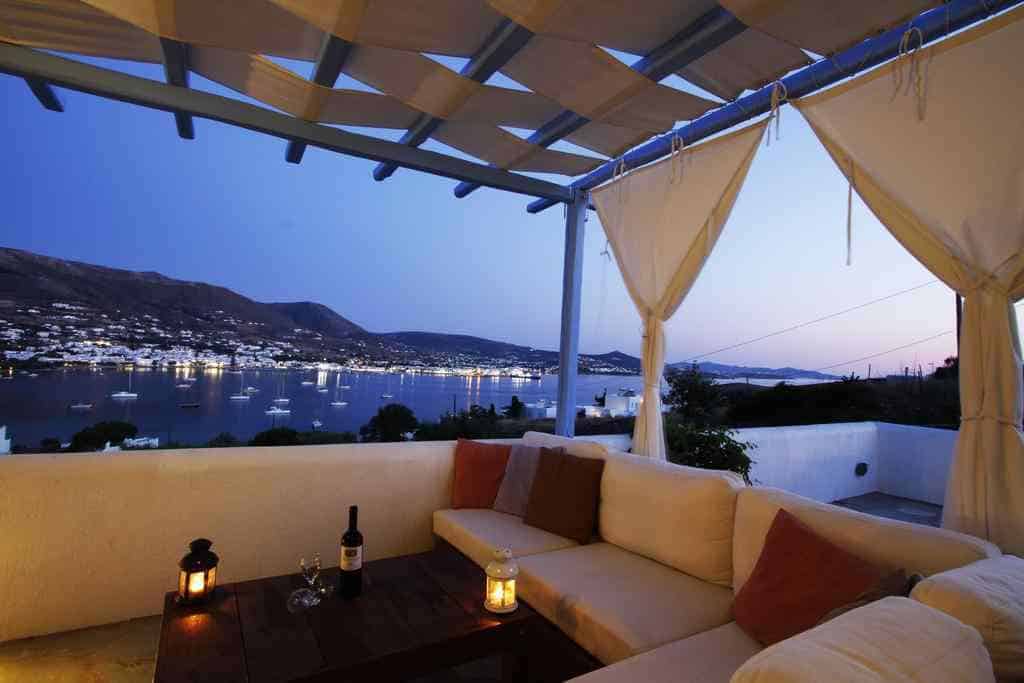 Can house 4 people at most 5; has two bedrooms; studio styled apartment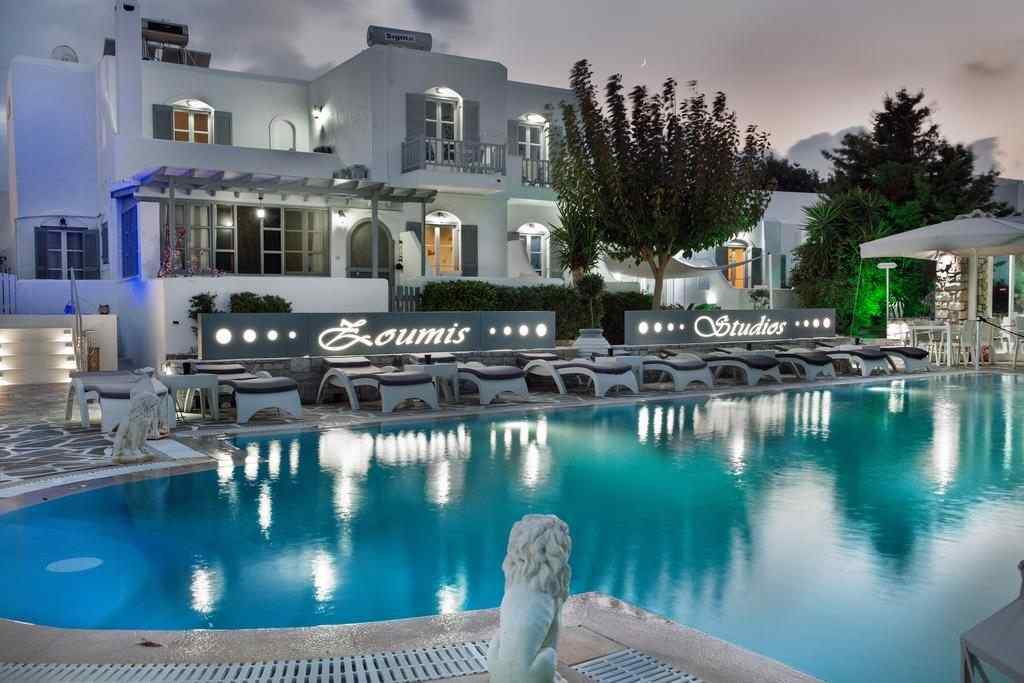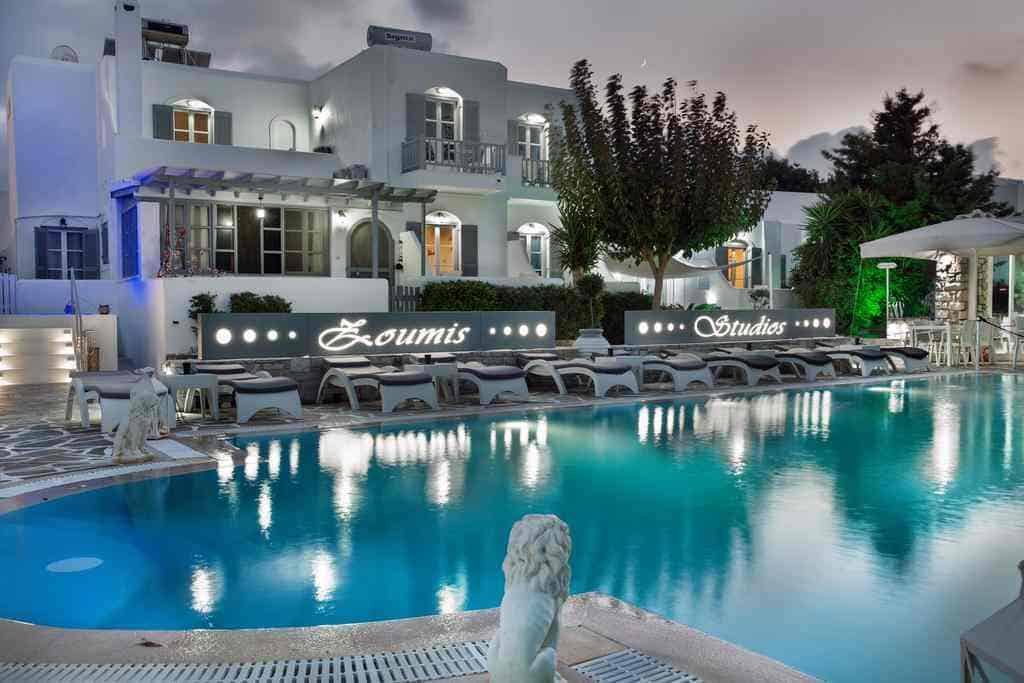 Can house 5 people; has two bedrooms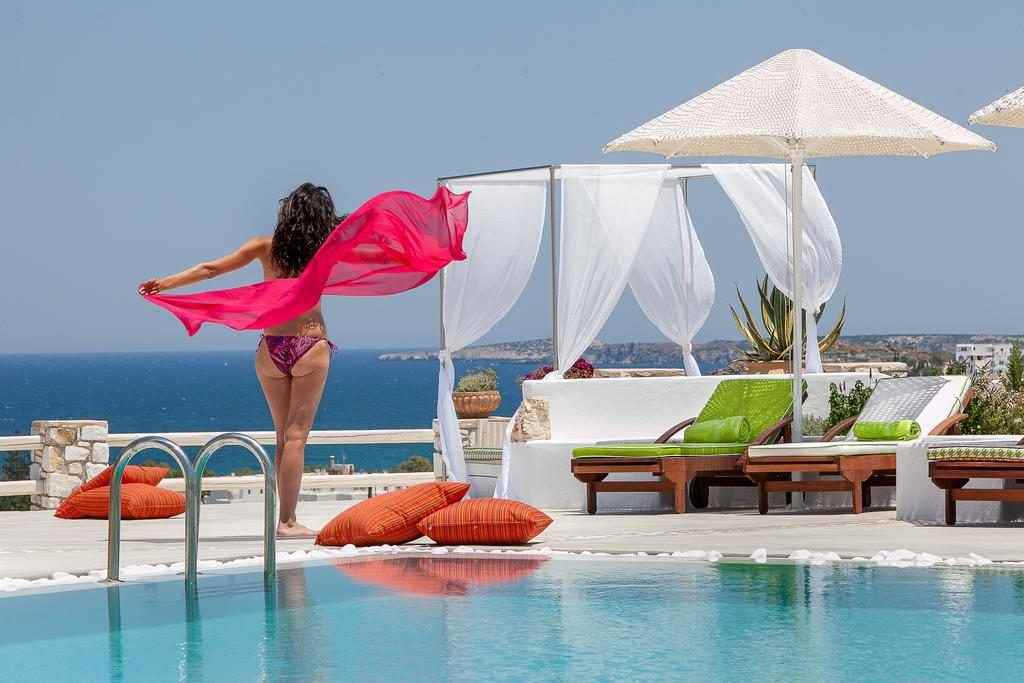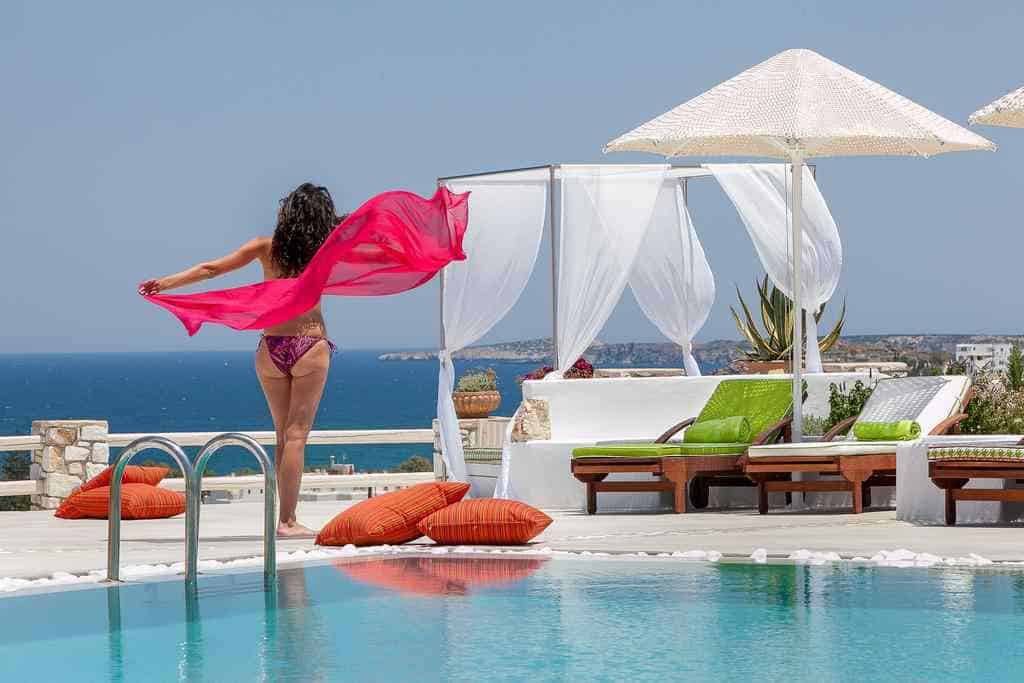 The two bedrooms can house 4 people; three bedrooms can house 6 people.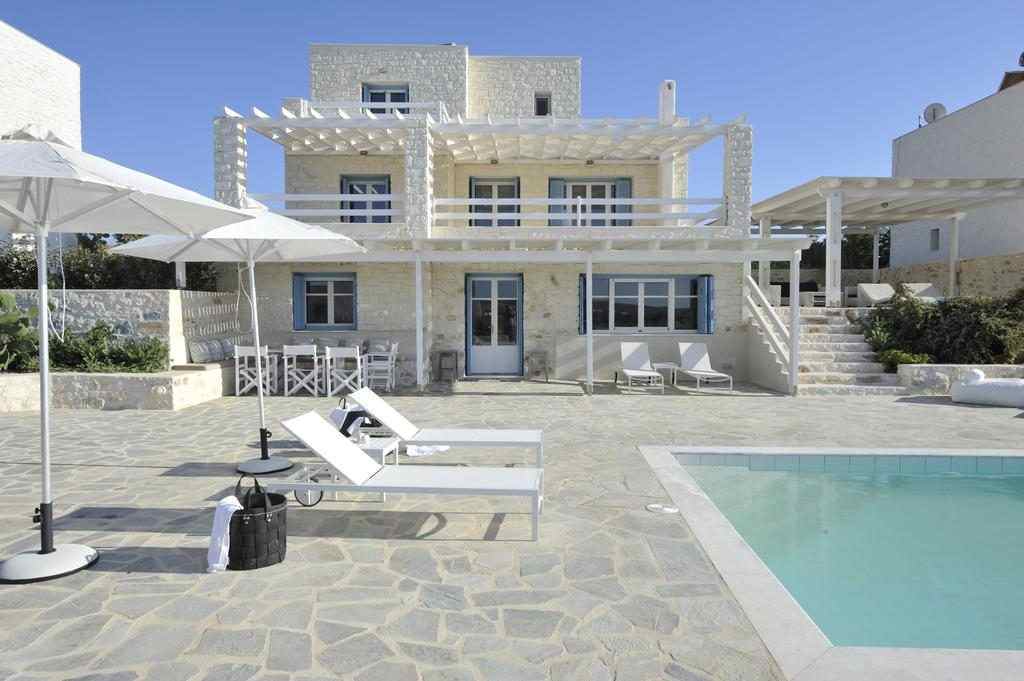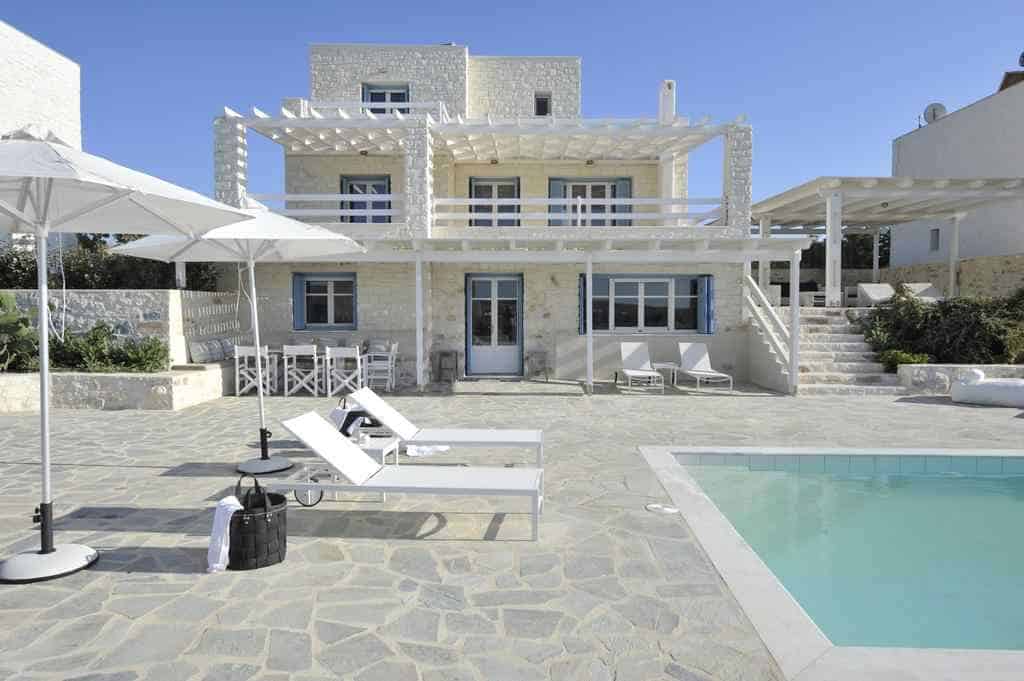 The villa can house up 8 people; has a personal pool.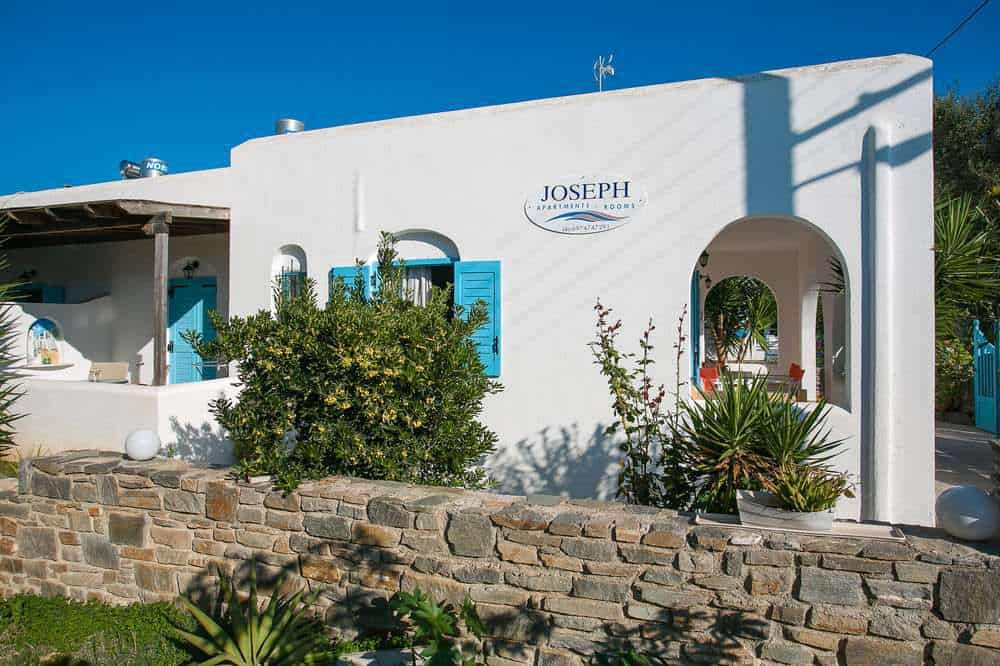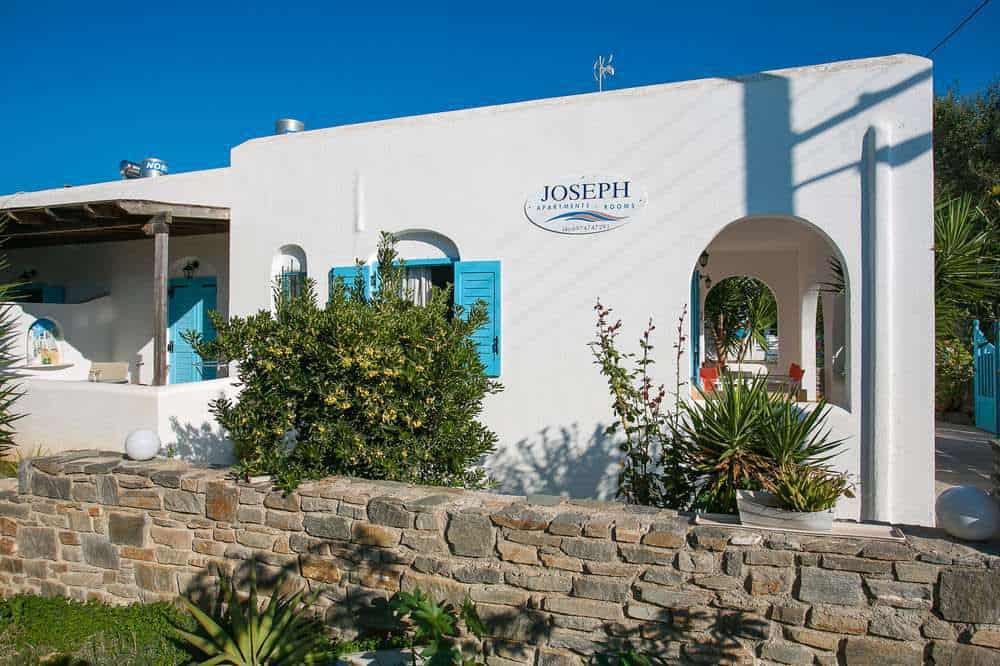 Joseph Apartments is an economical apartment where two bedrooms can house 4 people at most 5.


Beaches in Paros
There are lots of beautiful beaches in Paros. Most of which are located in the northern coastal and a few minutes ride thru a bus from Naoussa or Parikia. There are times when the winds can be strong in the area. If you prefer beaches that are under protection then Faraga Beach is the best choice for you (photo above) located in the southern part of Paro's coast. An exciting, relaxing tour is comprised of riding a small boat from Pounta or Parikia going to the town of Antiparos. The place offers a lot of beautiful beaches for you to choose from and enjoy.