Are You Going to Hawaii? Here are 25 of the Best Things to See and Do.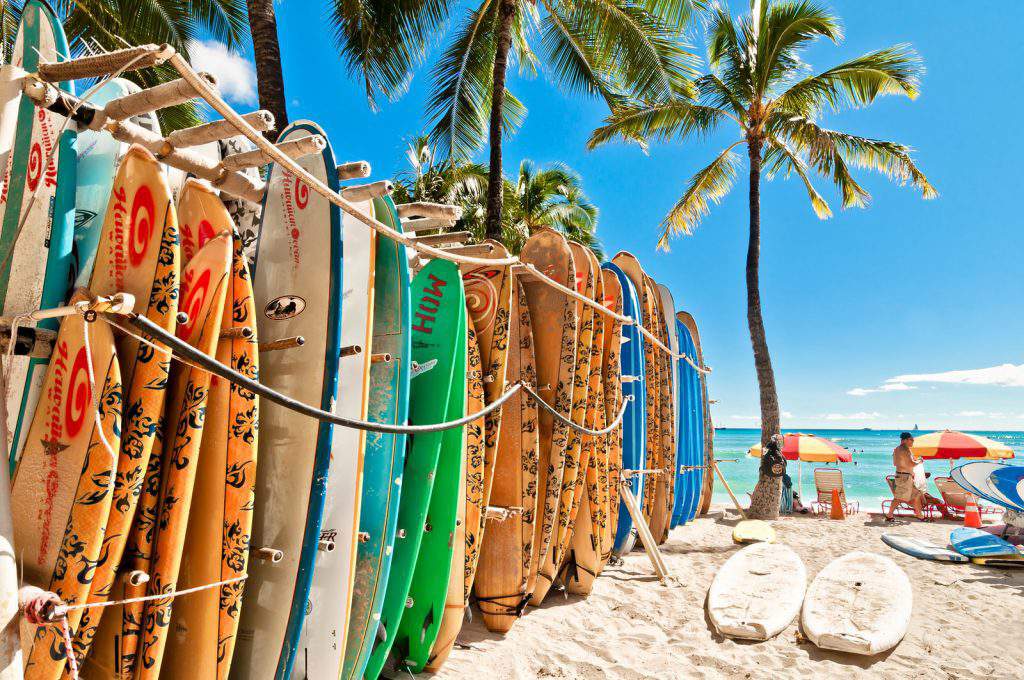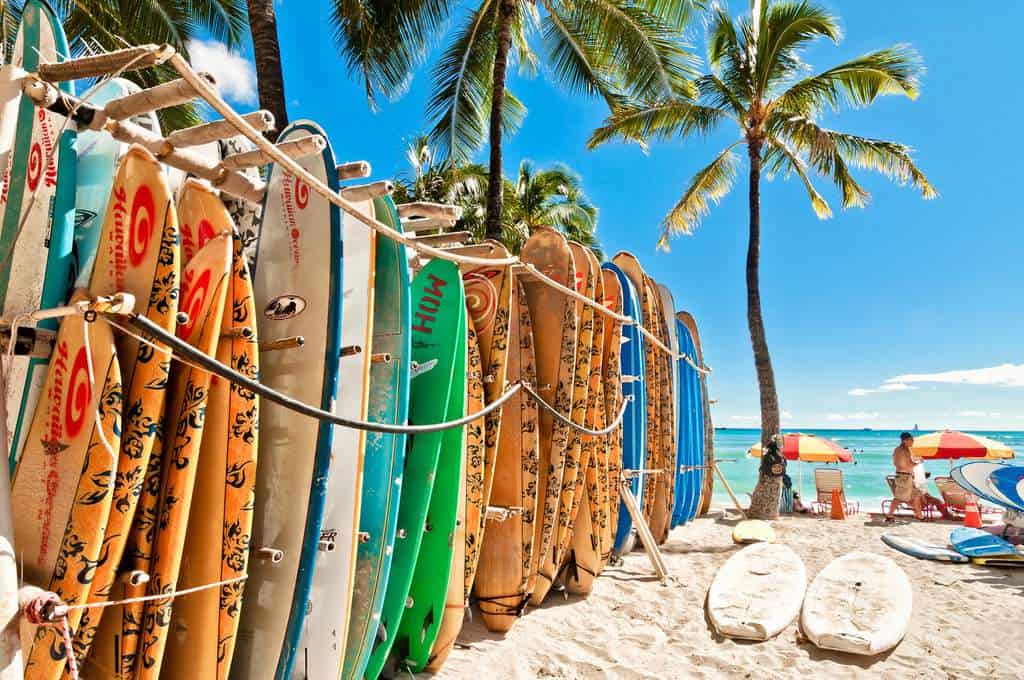 1. Jack Harter Helicopter Tours, Kauai
You definitely want to take a tour in a helicopter.
Taking a helicopter tour is fun and exciting. You can take one where the doors are open for a very, exciting adventure. This is in Kauai. The tour company is called Jack Harter. There is an unbelievale scenery during this experience, and you will be astounded with all that you will be able to see. You can see Jurassic Falls, Na Pali Coast and more, all within an hour to an hour and a half of pure fun. Guests on this tour must be 10 years of age or older, although, you can take a tour in a regular helicopter too. Be sure to look up Jack Harter Helicopters, when you are in Kauai, because you will access this awesome tour from Lihue. Lihue is also close to the Backcountry Adventures Tubing Tours and the beautiful Kalapaki Beach.
2. Epic Lava Tours, Big Island
Volcanoes National Park lets you see the lava flow from a couple feet away.
Here is your chance to take a hike through the rainforest park, Volcanoes National Park. For approximately five miles, you will be able to see the lava flow. Epic Lava Tours provide rain ponchos, water and a snack. Although there is not an age limit for people to take the tour, since fumes of the lava can be strong, it is not recommended for anyone that may be at risk because of health conditions that they might have. You can take these tours from anywhere between the hours of 4 am until 9 – 10 pm. The later hours go according to the flow of the lava.
3. Do you love sharks? Oahu
You can get up close with the sharks with One Ocean Diving.
This tour will take you where the sharks are, while you are snorkeling. No cages. The sharks will be in their natural state when you get close to them. One Ocean's owners and operators are biologists, specifically, Marine biologists. They are experts at the ocean's creatures, especially sharks. They are a part of a scientific and conservation study. This is an excellent way to spend two hours. Anyone taking the tour must be four feet or taller. You will spend about 45 minutes in the water, and it will be an exhilarating time for you and your group that are taking this tour. You will start this tour in Hale'iwa. You'll be close to Banzai Pipeling for surfing, and close to the river.
4. Along the North Shore, Oahu
You will enjoy swimming, surfing and snorkeling with this tour.
This tour will give you a day of enjoyment in the North Shore. Aloha Beach Bus Deuxe tour is one that you will definitely want to take. Don't forget, you can canoe on this tour too, as well as your other water sports. Dress appropriately, because you will want to enjoy the whole day, as well as stop and get a meal or two. This is just what visitors to Hawaii want to see. All that they can in one day, while they enjoy breathtaking scenery and get to enjoy the sporting too.
5. Fireworks and night paddle boards, Oahu
Oahu fireworks on a paddle board.
This is a tour that you can take from the reef of Waikiki Beach. It is a guided tour where there are lights on the paddle boards. You will leave before the sun sets, so that you can look for sea turtles. Once the darkness comes, people will sit on the boards and watch the fireworks show. If you have a little one under the age of 8, an adult must be on the board too. You can catch this awesome tour, on Friday nights near the shops, Honolulu Zoo or Waikiki Beach.
6. An Art Colony, Big Island
This art colony, Holualoa Town is on the Big Island
Visiting an art gallery is a cultural outing that you will enjoy. It is up in the Kona mountains. You will see beautiful scenery, paintings, art galleries and more, and it is less than a 30-minute drve from Kailua-Kona. You might also want to take some of the classes that are offered at the Donkey Mill Art Center. Taking in the Thespian Thursdays performances at the Holuakoa Cafe is also a treat that you might be interested in.
7. Adventure, Big Island
Take a dive at night with manta rays while you are on the Big Island.
Manta rays are exceptional creatures that have 12-foot wing spans. With Neptune Charlie's Ocean Safari, you will get to see them up close. By holding a light that they are attracted to, you will be in for some excitement. It is recommended that guests be over the age of 6 years old, and it leaves right at sunset. Take this tour from Ocean Rider Seahorse Farm or Honokohau Marina. It is three hours long, but some of the best moments of your time in Hawaii may be spent on this tour.
8. Dinner at Sunset, Kauai
A dinner cruise on a catamaran is perfect on Kauai's Na Pali Coast.
The Na Pali Coast has cliffs and it is gorgeously rugged. With Captain Andy's catamarans, you will be in for some fantastic moments. Beautiful sunsets, sea life and romance is all in store for you. There will be a fabulous dinner and cocktails after the boat leaves for four hours from Ele'ele. This is a great evening for those that want love and adventure during their stay in Hawaii.
9. Tubing made Fantastic, Kauai
Take a tour while tubing, only in Kauai.
Take a tubing tour with Kauai Backcountry Adventures. You will be sure to have stories to tell your loved ones after you go on this. There are guides that help you along, as you go through tunnels and see fantastic scenery. All the excitement that you will have will bring you up an appetite. Once the tour is over, you will be given a lunch. This tour leaves from Lihue, and it is near the helicopter tour site. You can bring along children on this tour, if they are 5 years of age or older. Make sure that everyone in your group is ready for some great, adventure time.
10. Snorkeling, Maui
Get ready for some great snorkeling with Molokini Express, for affordable excursions.
With Blue Water Rafting, you will be able to go near a seabird sanctuary and a crater of a volcano right near Maui. The snorkeling that you will be able to do is amazing, and with the rafts that they provide, you will be up close to the cliffs along the shoreline. Anyone can go on this tour, as long as they are four years of age or older. It can last for two hours, and you will have quite a good time. If you do want to bring along younger toddlers, you can take aboard a chartered ride. This is tour that you will want to make sure that you get in during your visit to Hawaii.
11. Duke, Oahu
You will want to see the statute of Duke Kahanamoku
Duke Kahanamoku is the man of modern-day surfing. This statute is 9 feet tall, and it is a bronze one that is exceptional to look. You can pay your respect to this man, who was by far a remarkable person. Make sure that you take plenty of photographs in this special place. People from all over the world, love to have their picture taken in these parts. You can also take a great tour at 11 on Mon., Weds., and Fri. to get a better idea of the area and that there is to see and do. Be sure that you take the time to grab something to eat at the Surfrider, because you will have an appetite after you see all of the memorabilia in this place.
12. Mead, Kauai
Take time to see the meadery in Hawaii.
The name of the meadery is Nani Moon. This is where you will find an alcoholic drink that was the first in the world. It is a place that is constantly finding new ways to make it taste even better. Spices in it, can include chili and ginger. You can sip it, taste and also watch the process that they use to bottle it. Of course, only adults are permitted, and you will want to get the Hive-To-Glass tour that lets you taste the honey and the honey bees. This is a fabulous place to visit when you are in Hawaii. Make the time to take this tour, because the people that do really loved it.
13. A Coffee Plantation, Big Island
This tour will take you to see a coffee farm in Hawaii.
For a guided tour, you will want to use Kona Old Style tours. This is at the Kauaiwi Farm. On his tour, you will be taken across five acres of a coffee plantation. You will be able to see how the coffee process works, and see the gorgeous terrain. This tour lets you find out all about the process, from the beginning to the end. It is a great two hours of time that you will find, not only enjoyable, but very educational. Since you will have a very, knowledgeable guide along, you will get all of your questions answered whenever you have them. There is also a chocolate class that can be taken. You will get to make chocolate. People that take the class need to be over the age of ten, but any age is welcome for the tour. This should always be included during your visit to Hawaii.
14. Volcanoes and the Rainforest, Big Island
Take a Hilo Rainforest Hike and Volcano Overlook while you are in Hawaii.
When you take the Marylou's Big Island Guided Tour, you will be able to go to the sites that you want to. You will have different sites to choose from, but one of them that you should include is the Volcano Night Glow Tour. This will take you around to see the Kilauea Volcano Overlook. This will be during the sunset. You will also want to include Thurston Lava Tube, Rainbow Falls, and more during your tour. There are also ready-made tours that you can take too. You will start your tour from Pacific Tsunami Museum, Coconut Island or the Lyman House Museum. With this tour, you can bring along your youngsters, so get your gear ready, and have some fun.
15. Submarine, Maui
You can look for an underwater ship and great, sea life from a submarine, right off of Maui.
As you are 100 feet down under the sea, you will see eels, tropical fish, sharks and other marine animals while you are about the Atlantis Submarines Maui. To take this tour, there isn't an age limit, and it is perfect for people that want to see a lot, but be able to relax while they are doing so. It is important that all guests be 36 inches or more. You will be taking the tour from the departure sites of Lahaina, boutiques and beaches for an easy and convenient beginning of a pleasant couple of hours.
16. Goats will be seen, Maui
There is something about a goat farm, and you will see one in Maui.
When you are visiting Hawaii, you will want to take the Surfing Goat Dairy Farm tour. This is a great one for families to take. It is a walking tour that last under a half hour. You can just show up for this tour, and fee the goats. Watching how cheese is made will be an interesting part of the tour. You can also taste the cheeses. There are over 30 different kinds. If you want to feed the goats milk, you can do this in the evening. You want to make a reservation for this. Don't forget to stop in the stores to get some souvenirs. You will want to have some to take back home with you.
17. Driving, Maui
Be sure that you take the scenic driving tour to see more of Maui.
A great, driving tour is what you want to take while you are still in Maui. There are plenty of winding roads, along cliffs that will keep you immersed in the scenery. This is great for picture taking, so be sure to have your camera along. You will also get to experience some fascinating bridges that are only one lane. There will also be waterfalls and bamboo trees all along the way. Since you will be able to go at the speed that you want, there is no time limit. Take in some of the sights along the way. You will be pleased with all that you will be able to do. On the Road to Hana, you will love every bit of it. So, when you are in Hawaii, you get in your vehicle and start on this journey that you will never forget. You will have plenty of great memories to take with you the whole time you travel along this beautiful road.
18. Bikes, Maui and the Big Island
You will want to bike it on the Big Island or Maui.
This is quite a nice time for people that enjoy bike riding. On the Big Island and on Maui, there are bike rentals available. The trails for bikers are marked well, and they are wide enough for you to travel easily on them. You can also try mountain biking, if you prefer too. That would be in Volcanoes National Park. If you want to have a day trip, you can use Velissimo tours. There are also week trips too. These are on the Big Island. Maui also has great options for you too. You can take a tour from the Haleakala Crater that starts at sunrise. This is a downhill tour, and you will love the exercise that you will get, while you are witnessing some exceptional scenery.
19. A Canyon, Kauai
This is a breathtaking, awesome canyon that you will want to see in Kauai.
Walmea Canyon is about 10 miles long. It is one mile wide, and it has a nickname. This nickname is Grand Canyon of the Pacific, and you can see why. It is 3,300 feet down to the bottom. You do not have to be on a tour when you want to see this sight. The road is not too steep, and you will have plenty of places that you can pull over at to look at the fabulous scenery. Take lots of pictures while you are there. Kokii State Park is up the road, and there are also trails that you can hike, if you would like to add that to your itinerary. You will most likely spend a couple of hours for this outing. It is a great way for families to get some together time in while they are vacationing in Hawaii.
20. Shave Ice, All Islands
Being in Hawaii, you must have some Shave Ice.
Shave Ice must be on what you need to fit in when you are in Hawaii. This is what you want. That and Poke. This is octopus, chopped into cubes. Seasonings are added to it, and it is served just raw. You can find this in stores and delis in Hawaii. But you will want to visit as many of the local restaurants as possible. Feeding yourself should be a pleasure in Hawaii, so make sure that you take the time to do so. Shave Ice is another dessert that you must have during your trip. You can have all types of syrups added to it to give you just the taste you are looking for. Your taste buds will be very glad that you stopped, when you are visiting Hawaii. That is a guarantee for all ages of people.
21. Farm Market, BIg Island
You want to visit the Hilo Farmers Market when you are on the Big Island.
There are no shortages of vendors at the Hilo Farmers Market. That is because there are 200 of them, and it is considered the best in the US. It is open all year, between the hours of 6 am and 2 pm. This is a place that you will find all types of great foods, like Kona coffees, baked goods, sushi, Peruvian tamales and Thai food. You will also experience the arts and Tarot readings from cards. If you want to bring the kids the 1st and 3rd Saturdays, there are art activities that are free for the children. There are plenty of other sights to see close by, like the Bayfront Park, the Lyman Museum and the aquarium. This will prove to be a wonderful experience all the way around.
22. Sea Turtles, Maui
At sunset, you will want to take in the sunset with the sea turtles in Maui.
Sea turtles are gorgeous creatures. You will want to go to Ho'okipa Beach Park to see them up close. They swim up on the shore at sunset, and you will be in for a treat. About 40 of them at a time will come along the sand to take their nap. Sea turtles are one of the endangered species, so it is very important to respect their natural habitat. You should not touch them at all, just view them as they come on shore to sleep. If you want, you can surf in the water, but it is a little bit difficult for just swimming. You can have questions answered about the sea turtles if you want, while you are there. This is a wonderful place to relax after you have done a lot of other sightseeing for the day. You may still have more to do in the night when you are finished watching the sea turtles end their day.
23. Shops and Galleries, Maui
You will want to shop when you are in Maui.
Lahaina Town is filled with shops that you will want to visit. You can spend a day. There are tours that you can take through the town, and Front Street is the road that has a lot of galleries and restaurants that you will be interested in. Lahaina Grill or the Star Noodle are excellent places to dine. You will find that there are so many places that you will want to try. Don't hesitate to go from one to the next, so that you can fit in as much as possible while you are there. You can also get a map of the Historic Trail and Art Night online. You can also find them at the courthouse or Lahaina Visitor Center. This is a great way to experience Hawaii, and you will want to make sure that you have good, walking shoes on.
24. A Temple, Big Island
Visiting the Ahu'ena Heiau will be interesting, as it is a religious temple.
King Kamehameha the Great used this temple, the Ahu'ena Heiau. He was the person who united all of the Hawaiin Islands. This was where he came to have his power, and it was also the spot that he was in when he died. This is an attraction that is free. It is open to all ages, and you will enjoy the history at this site. You will be able to read about it, and it will be fascinating for you to learn. It has been renovated in recent times, so people are very excited to see this sight. It is near the Kailua Bay, and you can also see the Hulihe'e Palace while you are there. Imagine, this was just a vacation home for a family in Hawaii with royal roots. This is a nice time when you are in Hawaii.
25. Surfing Town, Maui
You will want to visit Maui's North Shore, Bohemian surf town.
This is a place that surfers love, Pa'ia. This is a small town that has shops, cafes and boutiques, just to name a few things that you can see while you are there. Mama's Fish House is a great place to stop in and grab something to eat, before you go off to find more interesting things to do. There are hotels there too, so if you want a great place to stay for a night, you will have your pick of them. There is plenty for you to do and see while you are in the area. You will want to pack accordingly. Always have your camera handy, because there are plenty of great places to stop and take pictures, like the Dharma Center. With much to do, you will love every minute of your visit.
Honolulu Tatoos
Only if you are one of the brave, you will want to do the Soul Signature Tatoo. It is in downtown Honolulu, and you can get yourself a tattoo. Aisea, is the shop owner, and with Polynesian tattooing, will be glad to show you around. This is something that you will never forget, and you will see it on your body for a memory from your trip.
Read More:
Hawaii – Family Hotels
Hawaii – Best Things to Do
Hawaii – Best Time to Visit
Best Restaurants in Hawaii