It wouldn't be much fun if you came all the way to London to go palace-hopping only to find out that it is closed for the season OR finding out that there's a massive sale going on a week after you visited London OR failed to pack a few layers of clothing for the freezing climate in London. Here's everything you need to know about the best time to visit London.
Best Time To Save on Hotels in London
With London being one of the most visited places in the world and packed with attractions, no wonder it is flocked with tourists all year round. With all the influx of the tourists, best believe that most of the affordable or discounted hotels are booked before you can even finish the phrase 'London bridge is falling down'. With that in mind you must make sure you book a comfortable yet regal hotel 4-6 months prior to your trip. In this way, you'll get discounts on different hotels and you'll save yourself the hassle of haggling and stress of looking for the place to crash after long hours of travel.
Peak season in London is usually around May to Mid-September, and on December. It is when the weather is warm and nothing attracts tourists better than a good weather. The kids are also on their school breaks so expect to see tiny people around when you're in London during these times. Since during this time, the city is heavily visited, expect long lines and high airline prices.
Influx of tourist becomes mild during the period between Mid-September through November, and on March to April. Weather patterns are varied, so an extra layer of clothes and an umbrella could be of use. Hotels are easier to book this time and airlines' prices are much more reasonable.
London's low season falls between January and February as it is mostly cool weather and is pestered by heavy rains. If you're part of the few who doesn't mind getting damp, you can find yourself some great deals with hotels and airfare. And when you start touring the city, you won't be greeted with huge crowds. Make sure you pack with you a few warm clothes and a sturdy umbrella.
Best Time For Sightseeing in London
London is famous for being the home of the Royals. How would you imagine living in a palace would be like? Let me tell you this: stop imaging and visit one. Tourists are very much welcome to come view palaces. Summer is the best time to visit the royal residences as the royals are not excluded from those people who spend time away for a good holiday which gives opportunities for tourists to look around while the royals are away.
The Changing of the Guard at Buckingham Palace happens everyday from April to July, and goes on on alternate days for the rest of the year, if the weather permits.
In the month of June, pomp and pageantry of the Trooping the Colour reigns as celebration for the Queen's birthday parade and annual regimental review. This also gives a chance for visitors to socialize with aristocratic crowd at the Royal Ascot.
The State Rooms at Buckingham Palace are made available during late July until September. Kew Palace is only unavailable during winter months, and Clarence House, home of the Prince of Wales and Duchess of Cornwall, only opens during August -which is the only time which all sites are open.
Best Time For Shopping in London
When you are not making your way to the royal residences, enjoy an alternative activity which everyone loves: shopping. Mark your calendars during the months of June and early July as this is when all the best sales happen in London, Harrods's ultra-popular summer sale included.
As expected, December is the busiest in the entire year which also produces much of London's revenue with all the festivities happening. After the high of Christmas comes the season where tourist can save on shopping, airfare, and hotel rates.
But for those looking for great deals all year-round, head on to north of London to Bicester Village and who knows, you might get a chance to converse with Kate Middleton who has been rumoured to go shopping there.
Best Time FoR SHOWS & THEATRE in London
If you're leaning towards seeing a sophisticated side of London, West End show tickets are easiest to get during the months of January or February with all the tourist flocking. August can be a bit of a mix with scoring free children's ticket on London Theatre's Kids Week and small comedy shows and acts at Edinburgh's annual Fringe Festival. Having to pick which of these shows you should watch can be quite difficult. If you have the time, money, and the will, why not watch all these shows?
Best Time For Traveling To London With Your Family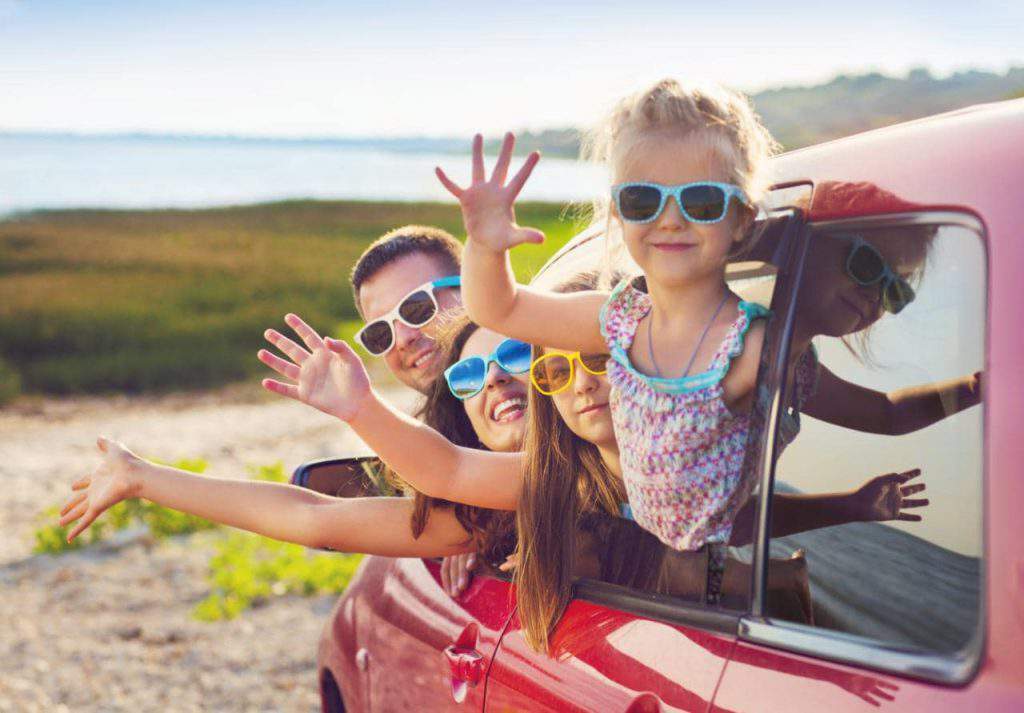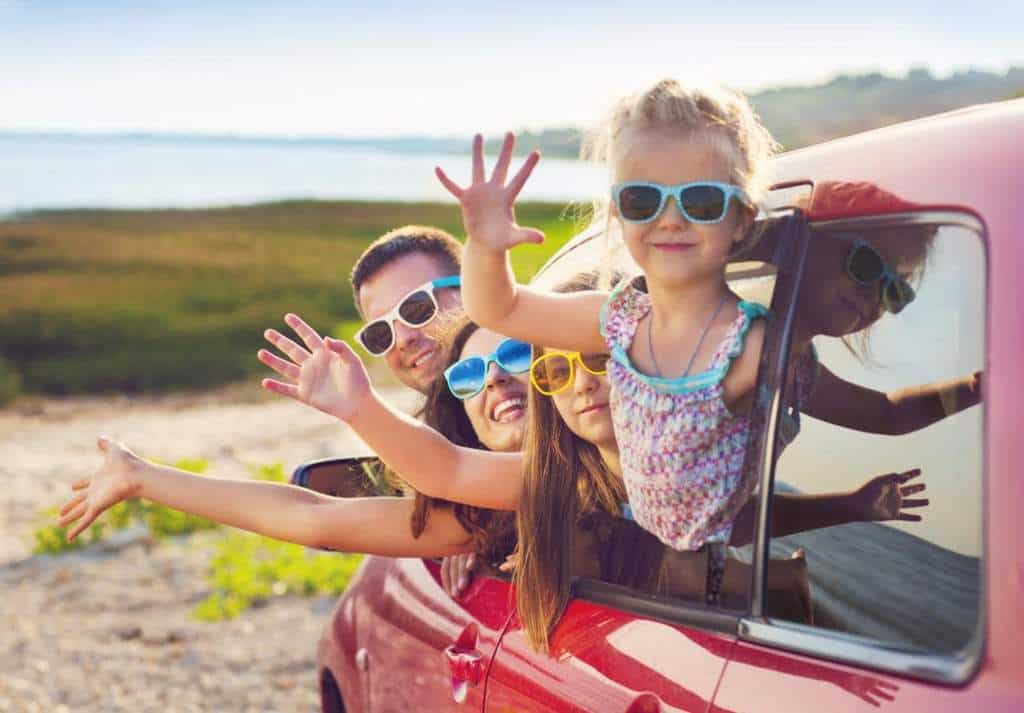 London is definitely tourist-friendly including those travelling with kids. Surprisingly, London has loads of free amenities for the youngsters which includes free museums and galleries, not to mention free rides on buses and the Tube for kids under 11 years old. Score yourself some freebies and you might actually save a couple of pounds and temper tantrums from your kids.
As mentioned earlier, every August, London Theatre's Kids Week gives away one free child's ticket every time an adult purchases one of the many West End's top shows with an extra of backstage tours, workshops, and actor Q&A to stimulate the little ones.
Keep in mind that although summer has the perfect weather for sightseeing, expect an influx of kids who are also on their summer school breaks. Spending Christmas in London can be one of the most unforgettable experiences for a child but the massive crowds can take quite a toll on you and your kids.
Best Time For MUSEUM AND GALLERY ENTHUSIASTS
For those looking forward to peaceful and sophisticated strolls around museums and galleries, January and February are, relatively, the quietest of all the months for these amenities. You won't be completely alone but you'll find yourself free from long lines and huge crowds. The week between Christmas and New Year's day can be quite peaceful also. You should also take note that some of the museums and galleries offer late visiting hours for night owls. If you continue reading, this article might give you a hint on which months they offer night-time visits.
London Weather Month By Month
JANUARY
This is considered a low season for tourists with cool temperatures and heavy rains. Temperature revolves around 9°C but it's rarely cold enough for snow. If you decide to visit during one of these days, expect a rainy and damp London. Best prepare warm clothes, waterproof boots, and lots of indoor activities.
Festivities on January includes London's New Year's Day Parade -which is an American-style street parade from Piccadilly to Parliament Square, on the first of January at noon. London International Mime Festival also happens in the same month celebrating circus and performance art, shadow plays, and puppetry on various location in central London as well as discounted tickets at Get Into London Theatre (GILT) promotion to more 65 best London shoes which lasts until February.
FEBRUARY
Also dubbed as part of the low season in London, February weather remains cold although rains are now slowing down to showers with occasional sunny days. Spring flowers start to bloom at the end of this month. Temperatures of February are still around 9°C.
Despite the persistence of cold weather, London is not cut short on festivities such as Chinese New Year Celebration with all the lion dances and parades through West End. Part of the list is London Fashion Week where the best designers in the world meet at Somerset House showcasing their fall collections in a week long, exclusive events.
MARCH
London in March is quite unpredictable. Tourists can expect either sunny days or freezing temperature along with snow showers. With temperatures around 12°C, make sure you came prepared for whatever London skies throw at you.
March is famous for the British Film Institute (BFI) Flare: London LGBT Film Festival where over 50 critically acclaimed international films are showcased (which is also held in October) and the University Boat Race between Oxford and Cambridge.
APRIL
Similar with March, April can also be quite difficult to predict. Better prepare light layers and a good coat for any possibilities. In general, temperatures stay near 15°C. From this point onwards, London gets relatively warmer and spring is in full bloom.
Ready your patience as traffic buds among the streets of London as spectators gather to watch the London Marathon. Make sure you get a glimpse of this event when visiting during April where 36,000 runners make their way from Blackheath/Greenwich to the Mall of St. James Park.
MAY
May can be a good time to visit London when sunsets extend at about 9 in the evening. Temperatures, now, reach 18°C, you'll notice the parks getting greener. The possibility of rain showers every now and then is still expected but as lesser compared to the previous months.

Get a chance to see limited night-time exhibitions and cultural events during Museums at Night that happens in the month of May (and again on October) and the Chelsea Flower Show, a horticultural counterpart of the London Fashion Week where 157,000 visitors gather to view display gardens and different botanicals exhibits on the grounds of the Royal Hospital in Chelsea.
JUNE
With an average of eight hours of sunlight and increase in temperature to 21°C, June is considered as one of the driest months of the city.
June, also, is the month where numerous festivities such as the Royal Academy Summer Exhibition -where artworks from both established and emerging artists are showcased at the Burlington House in Piccadilly; Trooping the Colour -where the Queen, herself, does an inspection of her troops and leads them down all the way to Buckingham Palace from The Mall of Horse Guard's Parade during her annual birthday parade; The Royal Ascot -in this event Royals and commoners dress up, sip some drinks, and socialize at these British horseracing events; also included in the huddle of festivities is the City of London Festival where cultural arts are featured in a three-week long event scattered all over the city; foodies also gather as samples of best tasting dishes among restaurants in London are displayed around Regents Park during the Taste of London; London also has something for those who are quite connected with nature at Open Garden Squares Weekend where over 300 of London's secret gardens open to the public for one weekend only; and lastly, The Wimbledon Championships happen to find out who will be hailed as tournament champion during the two-week-long tennis tournament held at the All England Club in Wimbledon -just 40 minutes away from Central London.
I know what you're thinking. That's a lot of events and that's not even the complete list. You just have to be picky with what you want to see the most. We wouldn't want to you to be overloaded with sightseeing events that you forget to take in one event after another.
JULY
This is when the city is at its warmest and driest with only an average of 7-10 wet days. Some tips for tourists visiting London at this time is to dress lightly and to always bring a bottle of water. Expect a humid environment which can be particularly felt when you are underground, with no air conditioner. It can get a bit sticky.
Nevertheless, in July, you'll witness the Hampton Court Palace Flower Show where display gardens are showcased in southwest London. If you are a classical music junkie, you'll be surely entertained at BBC Proms as orchestral music are prepared for "prommers" for a price of 5 pounds per ticket at the Royal Albert Hall and lasts for eight weeks, extending towards September.
Colours will flood the streets of the city as they celebrate Pride Month in ways of massive parades, parties, AND after-parties at Soho for an entire week!
AUGUST
Warm weather can still be felt throughout August which eventually trails down at the end of the month. Temperature averages 20°C. Possibilities of rain is still expected but, still, London has events up its sleeves. Spectators gather as a two-day street festival, the Notting Hill Carnival, entertains them with live music, food, and massive floats and costumes which is held at August Bank Holiday in W10, West London. And if you haven't had the chance to witness the Royal Academy Summer Exhibition and BBC Proms, better catch them during this time as the events are still ongoing.
SEPTEMBER
Gearing towards autumn, the city cools down as it enters the month of September. Days are shortening and temperatures are around 20°C. The possibility of rain is still there but it'll most likely be in forms of showers, not downpours. You can also catch the sunset at around 7:30 PM.
Events such as Open House London, an architectural event, is opened to the public for London visitors during this time giving architectures a chance to show off historic and architecturally important infrastructures for free! Just make sure you've gone ahead and registered in advance.
Fashion will once again reign the city of London as its Fashion Week is set to run again with all the world-class exclusive fashion exhibits and parties.
OCTOBER
Heavy rains and mist greet visitors as this month is the wettest month of the city. Trees are also expected to change colours and start loosing their leaves. The possibility of seeing the sun and getting drenched are of equal chances. Temperature reach 16°C around this time.
Expect to see the Frieze Fair, an art fair taking place at Regents Park, where you can actually buy yourself an artwork of your choice among contemporary pieces that dates back to mid-century at Frieze Masters.
The BFI Flare will once again surface with all the critically acclaimed films set to premiere at BFI Southbank and IMAX theatres.
Among this month's events is the Dance Umbrella. Across various London venues, for two weeks, the choreographies of the 21st century are celebrated. You must not miss that, dance enthusiast or not.
Find yourself jiving with festivals of lights along with live music and dance, food and market stalls together with your family during the Diwali on the Square at Trafalgar Square.
Did you miss May's night-time museum exhibits and cultural events? Worry not as it is brought back to life on October again.
NOVEMBER
Temperatures progressively fall throughout this month. November is mostly cold, wet and windy days with festivities such as Guy Fawkes Night/Bonfire Night, an annual remembrance of the infamous Gunpowder Plot of 1605, spiced up with bonfires and fireworks across London.
Witness a flotilla down the Thames and a spectacular fireworks display with grandiose street parades and a carnival in honour of the Lord Mayor.
London made sure war heroes and victims receive the acknowledge and honour they deserve during Remembrance Sunday held on the 2nd Sunday of November. A parade, along with memorial concerts, and a royal ceremony at the Cenotaph in Whitehall is expected.
Are you a big fan of jazz music? If yes, then better not miss London's EFG Jazz Festival across different venues in the city where they celebrate vocal and instrumental jazz music for ten days.
This city will never make foodies out of place as another Taste of London happens during winter at Tobacco Dock in Regents Park. Make sure you get your taste buds ready as only the best of the best dishes and restaurants are showcased there.
Along the list of Novembers celebrations is getting the spirit of Christmas into motion during the Winter Wonderland in Hyde Park where festive food, circus, ice skating, rides, and the one and only Santa Claus gather to bring joy to visitors.
DECEMBER
The city's last month of the year is mostly cold, wet, and dark. Temperatures range below 10 degrees. Snow is uncommon this month and with the view of sunset at 4 PM which gives the spotlight to festive seasonal lights and displays.
Christmas festivities come early to London and fill the streets during December with Christmas markets which are all around London with Winter Wonderland at Hyde Park and near the London Eye being the most popular. Make sure you grab yourself something hand-crafted in one of these markets as a form of souvenir.
Nothing screams Christmas more than a classic well-decorated Christmas tree. If you make your way to Trafalgar Square, you'll see an massive 20-meter Norway spruce which stays erect until January 6. And if you ever visit there on the first Thursday in November, witness the iconic tree lighting ceremony. Most museums and attractions close during the 24th to 26th and almost everything shuts down, transportation included, on Christmas day. It would be best if you skip placing sightseeing on this day and just enjoy a nice relaxing Christmas night inside your hotel room, may it be with your family or alone with yourself.
Boxing Day sales often happens a week between Christmas and New Years and along with it are massive crowds in different shops. Christmas lights, displays, and markets are expected to remain available for the public until early January.
Ice Skating rinks are also abundant all over London as a way to celebrate the season of skates! No need to be skating pro to have fun, you just have to put on a pair of skating boots and skate until your heart's content. And of course, don't miss the popular New Year's Eve fireworks as a celebratory way to end the majestic year.
And there you have it, here are some things to remember when planning to visit London. Oh, and you must not limit your sightseeing to the places mentioned above. London has a lot going on inside its borders that meets the eye. And don't be frustrated when you won't be able to do all these things, though. London will always welcome you with open arms anytime of the year. Just make sure you enjoy every waking minutes you spend while in this wonderful city!
Time to pack those bags and prep your planner! Best of luck in London.