Milos is one of the Cyclades Islands of Greece, of volcanic origin with spectacular landscapes, beaches, fishing villages, white houses with colorful doors and windows, charming people and good food. An island that has made us fall in love and that we totally recommend if you are planning to travel to Greece.
Probably, if we had to go back somewhere in this world, if we were to repeat a trip, Milos would be high on our list of repeat destinations.
The island has many beaches, some of them formed by the erosion of the sea on the rock, most of them with hardly any tourists and others totally deserted. It is an island to discover, at your own pace, slowly, letting yourself be captivated by its aroma, its people and its light.
HOW LONG IN MILOS?
We were in Milos 4 nights with 3 full days to tour the island. It gave us time to see everything we wanted to see, although if we had had a few more days we wouldn't have minded because it has plenty to see.
HOW TO GET THERE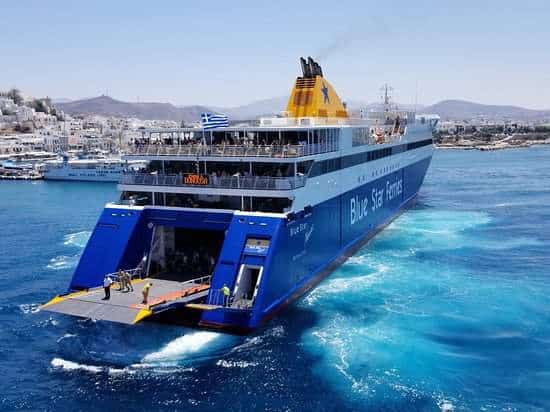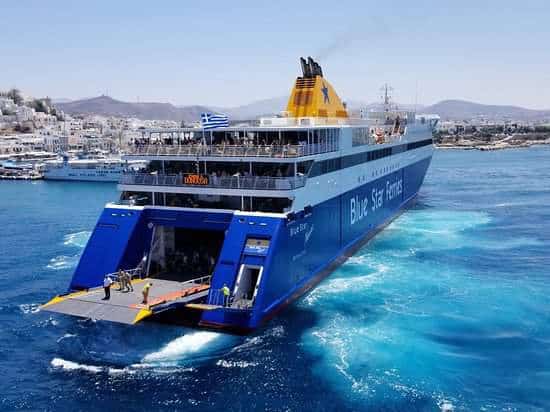 BY PLANE
To reach Milos by plane there are flights from Athens with a duration of about 30 minutes. You also have connection with some other islands like Crete, Santorini or Rhodes. And in summer there are flights from European cities. To check the flights we always search in Skyskanner.
BY FERRY
Another option is to arrive by Ferry from Athens, at Piraeus Port. There are also connections with other Cyclades Islands, the Dodecanese and Crete.
To view routes, prices and timetables and buy your tickets you can go to the Direct Ferries page. Routes and frequencies vary according to season. In summer there are many more options than from October for example.
When you purchase your tickets you will be sent a confirmation which you should print out as the final tickets must be taken out at the port. In the port of Adamas, right on the promenade where the boats are, there are many restaurants and there are the offices of each ferry company. You have to go to the one that corresponds to you to exchange the tickets and they give you the definitive ones.
You can also buy them right there in the offices, although I imagine that, especially in high season, it will be better to buy them in advance.
GETTING AROUND
There are several ways to get around in Milos.
Taxi. Whether you arrive at the airport or at the Port of Adamas you will have taxis waiting and they will take you to your accommodation. The prices are established and will depend on the season you are going.
Bus. There is a bus that travels around the island. The routes and timetables also vary according to the season and the timetables are published in the stations. In summer there are routes from Adamas to Triovassalos, Plaka, Tripiti, Pollonia, Philakopi, Zefiria, Paliochori, Hivadolimni and Provatas.
Private transfer. Another option is that you arrange the transfer to the hotel or apartment with your own accommodation. We with the Airbnb offered to come and pick us up and take us.
Rental car. Without a doubt the best option and the one we recommend is that you rent a car that you can pick up at the airport or port.
As we mentioned in the previous section, you can travel by taxi or bus, but the best way is to rent a vehicle, whether it is an ATV, motorbike or car.
We prefer to take a car and they gave it to us at the exit of the airport and we returned it in the port of Adamas because the last day we were going by ferry to Santorini.
We rented it from Rentalcars and we really recommend it 100% to get to know the whole island. The quad is also a good option but it's better for the summer. Although we saw many people in October when we went with quad and motorcycle.
WHEN TO GO
Milos' climate is Mediterranean, temperate, with mild, rainy winters and hot, dry summers. The best months are from April to October.
WHERE TO STAY
The best areas to stay in Milos are Adamas, which is where the port is located and where the ferries arrive.
Plaka which is the capital and Pollonia because there are also places to eat, beach and you can book tours. The truth is that if you book a car, any place on the island is fine. Here are the Best Hotels in Milos.
You can find additional accommodation options in Milos through Booking.com.
WHAT TO SEE AND DO IN MILOS
Here is our detailed guide about the Things To Do in Milos.
Kleftiko
It's one of the essential of the island because with this boat trip you can see areas that are not accessible by car and in particular Kleftiko, which are some cliffs and volcanic formations that are in the water and in the southern part of the island that the truth that are a pass.
To make the excursion we recommend you Army Sea Excursion that prepare half-day excursions by boat for 35 euros each. These boats leave from the east side of the island. Due to the weather conditions, the excursion was cancelled and we could not do it with them anymore. Therefore, the best thing is that you contract it for the first days in case you have to change the day.
Another option is to go to the port of Adamas or Pollonia in the afternoon, at the end of the day, when all the boats are there and they explain you how the excursion is and you hire it. All of them were for the whole day and cost twice as much as the other one, 70 euros per person, with food and drinks included. We finally took the excursion on the boat "Eleni". The web is www.sailingmilos.comy and we recommend it 100% because the guide of the boat, George, made that day unforgettable. A very nice guy who made the excursion more enjoyable. A 10 of guide. In the excursion we could bathe but to times we passed cold, I imagine that according to the epoch in which you go you will pass more or less cold. We took towel, swimsuit and some warm clothes.
Plaka
It is the capital of the island. It is the typical white town with beautiful streets to get lost and to make photos. What we liked more was to go up to the Castle. The views from there are impressive. It's a perfect place to see the sunset although when we went we were quite cold because it was very windy and we saw it from the bottom of the village.
Sarakiniko
One of the most amazing landscapes we have seen. White volcanic formations in contrast with the turquoise blue of the sea and sky. It's a landscape that looks like you're on the moon. Super recommendable. It is also a perfect place to swim and of course, to get lost taking pictures.
Pollonia
We loved this fishing village. It has a quiet beach, a fishing area with its boats, a street with places to eat right next to the water with a very cool view. If you walk through the village until the end you come to the typical super nice blue and white church.
Klima
One of our favourite villages. It is a unique and very different place that is worth a lot. It is a street with all the little houses, with the typical colored syrmatas (fishermen's houses dug in the rock to keep the boats). And with an incredible sunset.
Mandrakia
Another small fishing village with the typical syrmatas of the island. The best of this village is its restaurant, Medoussa, where we ate one of the days, which we recommend later.
Adamas
This is where the main port is located and where the ferries arrive. With many places to eat and shops. You can also visit the village in the upper area. The view of the whole bay with the little boats at dawn was for us the best every morning.
Firopotamos
This is a perfect beach for swimming because of its crystalline waters. It also has fishermen's houses and a church.
Other Beaches
In Milos there are many other beaches that we did not get to see due to lack of time. Firiplaka, Plathiena, Voudia Beach, Alogamantra, Palorema, Tsigrado, Papafragas, Provatos or Paliochori.
WHERE TO EAT
We are going to recommend you some places we tried and others we had signed up for but didn't have time to go. Also the prices and what we ate, so you have more information. Here is our post about Where To Eat in Milos.
Medoussa. This is the site we told you about from Mandrakia. A beautiful restaurant with colorful tables and chairs, cats, sea views, super friendly people and delicious food. Recommended 100%. We had a Greek salad and a plate of sardines to share, 2 large beers and 2 coffees, for 28 euros. It's typical in Greece that they put bread before the meals with some accompaniment like pate or simply olive oil and charge you separately. Also, the price of beer in Greece is generally a bit expensive, more than in Spain, so if you drink water you will save some money. We were invited for dessert.
Mikros Apoplous in Adamas. Recommended place to eat fish. Also with a view of the sea. We had a Greek salad and a plate of squid that is very good, with 2 beers for 30 euros. Another day we went and ate mousaka and fish soup and both things were regular. So we recommend you to eat better fish or salad.
Yankos Souvlaki in Adamas. For lunch or dinner gyros. We had 2 gyros with potatoes and drink for 10 euros.
Grigoris Mikrogevmata. Right next to Yankos is this shop with coffee to go which is perfect for breakfast. We also tried the famous feta cheese puff pastry. Here we had breakfast every day overlooking the sea and the boats in the bay. For about 8 or 9 euros we had both breakfasts.
Aggeliki ice cream parlour. On the Adamas promenade we tried the ice creams of this place and they were delicious. Besides, the place is very cute.
Rifaki in Pollonia. A restaurant by the sea with colorful tables and chairs, super cuqui. We had Greek salad, grilled octopus, with 2 large beers and 2 large coffees with ice for 35 euros.
Opsidianos Art Café. In Poland. Perfect for a drink. It has armchairs overlooking the sea and the whole bay of Pollonia. It's beautiful. We had 2 beers for 4 euros each.
Some other places to try:
O'Hamos, Armenaki, Archodoula, Astakas, Taverna Bakalikon Galanis.
This is everything you need to plan your trip to Milos. We fell in love with its beaches, its seafaring villages, its sunsets, the food, the people, the views from Plaka Castle, the little streets with white houses, its churches, the white volcanic landscapes and its crystalline waters.
Read more:
The Top Beach Destinations in Greece
Greece With Kids
The Best Islands to Visit in Greece
The Top Destinations to Visit in Greece