If you try and make a Santorini day trip from other islands, you're not going to be able to enjoy it. There's so much to do in Santorini and so little time. Plus, Santorini's night scene is to die for. You'll end missing up a lot if you don't allot enough time on this island. 
A boat ride to Santorini from other islands is stressful, especially when you're in a hurry. The ride is so long that you'll only have about 5 hours on the island and that's if you arrive early. The Aegean sea is very unpredictable that ferry cancellations and delays can happen anytime. 
It's best to stay overnight in Santorini. So you can explore and make the most of it. 
Getting to Santorini from other Greek islands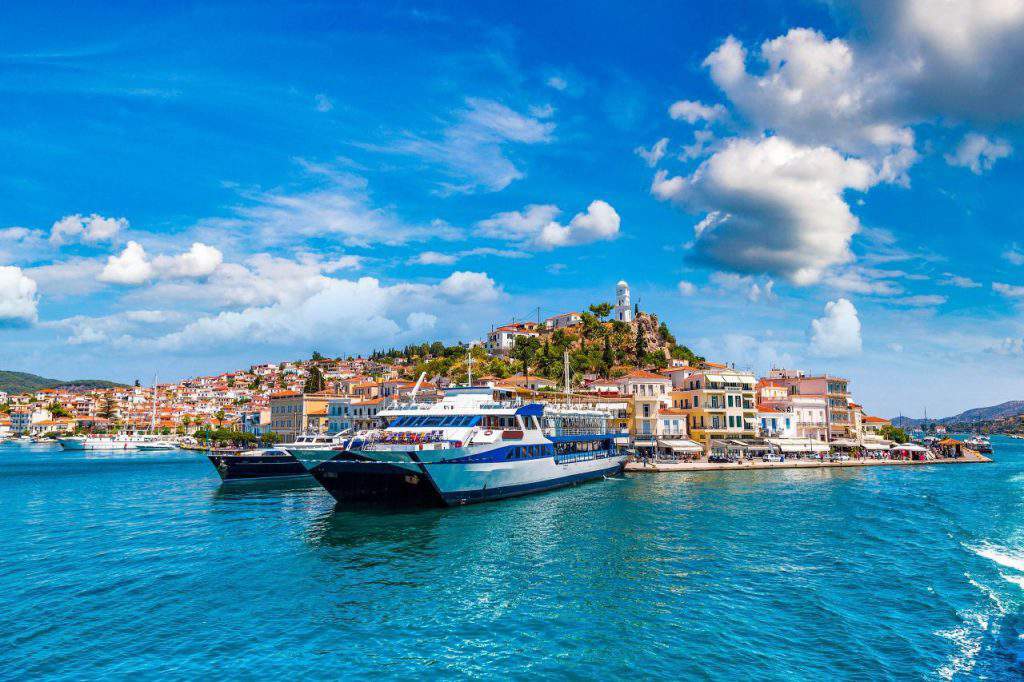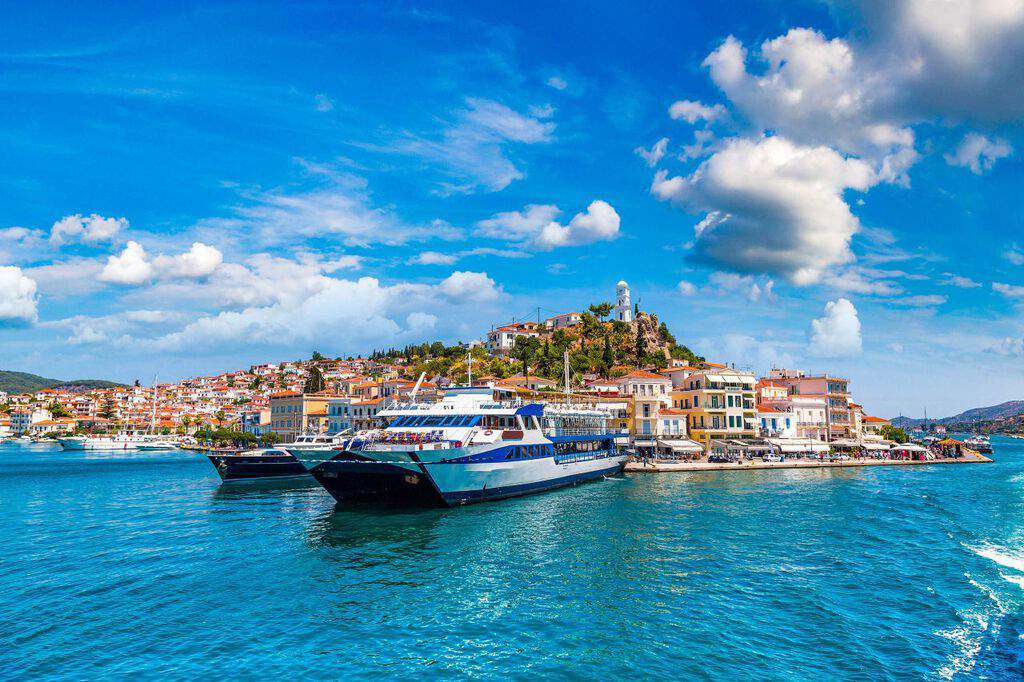 Getting to Santorini from Mykonos, Athens, Ios, Paros and Naxos means you have to ride the ferry. Ferries, wherever they're from, all dock at the same port on the island. They also depart from there so be sure to remember the location.
After arriving, the best thing to do is to reach the four core caldera towns to see the unique and scenic views. There's not much else to do since you can't go far, or you might miss the ferry back.
Explore the island with what little time you have and just enjoy the views.
Will a side trip to Santorini be worth it?
The island of Santorini is pretty much set up to be the ultimate travel experience. If you're thinking of going to the island on a day trip to experience any of that uniqueness, then prepare to be dissapointed.
Most, if not all, of the activities on the island, are pretty much set up to suck you in so it would really take more than just a few hours to enjoy them.
The caldera boat tours, wine tours and tasting and the Fira-Oia hike take up the entire day and start at a certain time. There's no way you'll be able to join them if you're coming in from another island.
If you don't have a choice, and you could really spare only a few hours, just walk around and admire the caldera. It's the only thing you could do with that little time.  
Why wouldn't a day trip to the island work?
Time is your biggest enemy here. Even if there are 24 hours in one day, Ferry schedules to Santorini won't let you make the most of it.
Even if you catch the earliest Ferry to Santorini, you'll still arrive there at 11 in the morning. The last ferry that will head back to your base island, leaves at around 6 at night. That should give you eight hours, at most.
Travelling to the busy town of Fira or any other town would take about 30 minutes to an hour. Once you get there, there's no guaranteeing that you'll instantly have a great time until you've warmed up to the place.
After that, you have to head to the station to catch the bus that will take you to the port. Taking the bus and the ferry ride into account, your time to enjoy the island would only be about 4-6 hours.
Not exactly enough given that it's Santorini you're trying to enjoy.
A week here wouldn't even be enough much less a couple of hours. It not worth the exhaustion. 
Stay the night in Santorini
The best option will always be to stay a couple of days on island. You're going to accomplish a lot more than just staying a few hours.
If you really can't make it work, then at least stay the night. Find the cheapest accommodation you can book on the island and bring a small bag of necessities with you. Never let go of your room at your base island.
There's a great chance you'll never get it back or any other room at such short notice. Just be prepared to shelf out an extra amount for a small room in Santorini.
Cheapest accommodations in Santorini cost about 50-100 euros overnight. A small amount compared to how much you're going to enjoy being in Santorini. This will give you more than a day to enjoy the island and everything it has to offer. 
Getting to Santorini from Crete
The ferry schedules from Crete to Santorini is always changing depending on the month and the company that provides it. The earliest ride usually arrives at Santorini sometime between 9-11 am. The last ferry to leave the island is around 5-5:30.
With this schedule, you could pretty much imagine how much time you'll have on the island, and it isn't a lot. Check the ferry schedules every now and then and pay attention to monthly changes. You can get ferry schedules and tickets from Sea Jets or Hellenic Seaways.
Getting to Santorini from Mykonos
Before you start thinking of making a small trip to Santorini from Mykonos, stop because it's impossible.
The earliest ferry from Mykonos arrives at Santorini at noon and leaves at 2 in the afternoon. There are no schedules other than that. It's best to just stay the night in Santorini or plan a trip to Santorini after you're done in Mykonos.
Getting to Santorini from Ios, Naxos and Paros
There aren't many ferries that go from these islands to Santorini. The regular schedule will take you to Santorini at noon and leaves at around 3 in the afternoon. That really makes a day trip impossible. It's best to move to Santorini after you've stayed in any of these islands. 
Getting to Santorini from Athens
If you're thinking of making Santorini a side trip from Athens, here are some things you should know. First, the boat ride between the two takes more than 10 hours.
Second, it only has two trips per day. One that leaves early at 7-7:30 am and one that leaves at 3 in the afternoon. If you're lucky there could be more, but these are the sure times that the ferry bound for Santorini leaves Athens. 
If you're okay with spending a little extra on a plane, go for it. It will give you more time on the island. The trip only takes about an hour or so. This gives you more than 12 hours on the island.
It won't really be enough considering how busy you'll be in Santorini. Staying overnight is still the best option.
Activities you shouldn't miss in Santorini
It's obvious you can't stay in Santorini forever. Take the time to plan how you're going to use your limited time on the island. Make a list of the activities that you should accomplish while on a day trip to Santorini. 
Visiting other Greek islands from Santorini
While it's easy to reach other Greek islands from Santorini, it'll be hard to make the most of what little time you have there, work for you.
To maximize your experience on the other islands, aim to stay at least a night or two. 
Read more:
When to visit Santorini
Where to eat in Santorini
How to get from Athens to Santorini
Santorini's Infinity Pools
Exploring Santorini's beaches
How to get from Crete to Santorini
How to get from Mykonos to Santorini