Top 10 Romantic Hotels in Santorini
Santorini is one of the prettiest islands in the Cyclades. During your walks, you will walk and admire the splendid panorama offered by the different viewpoints of the cliff. To make the most of your stay on this jewel of the Greek islands, choose a small, romantic hotel with a terrace and a view of the Caldera! You will not be disappointed.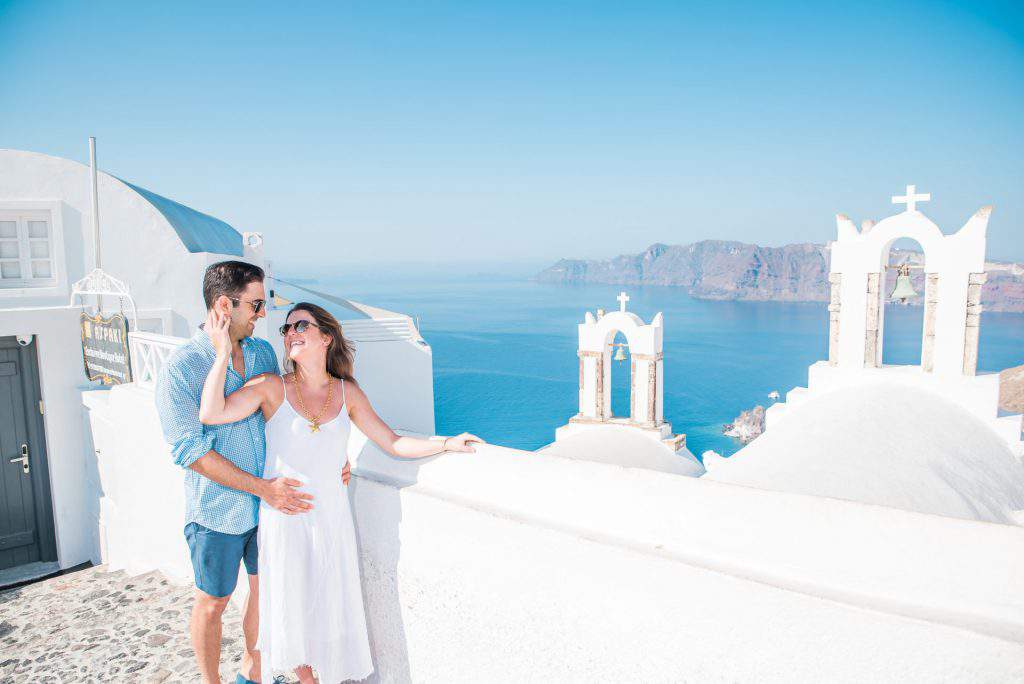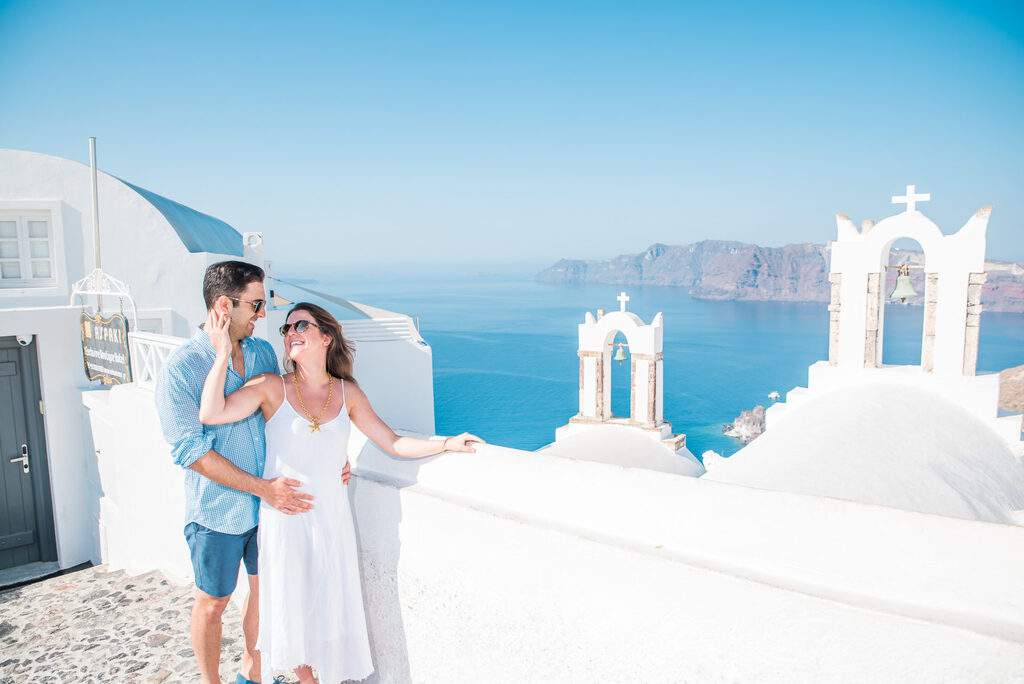 Here is more information about Santorini:
Santorini Travel Guide
Santorini Hotels With Infinity Pools
Best Wineries in Santorini
Santorini Sailing Tours
Best Restaurants in Santorini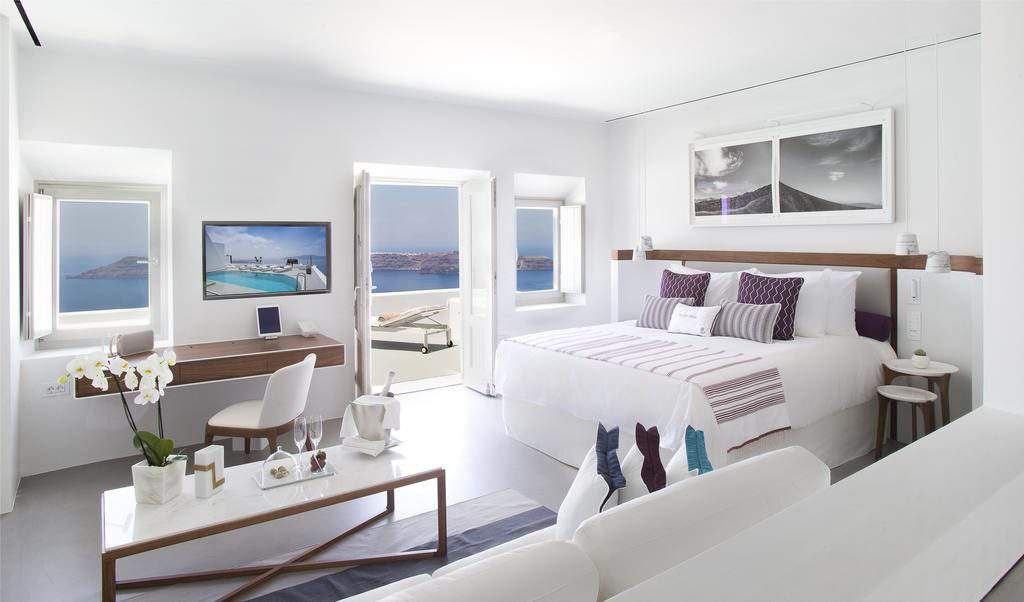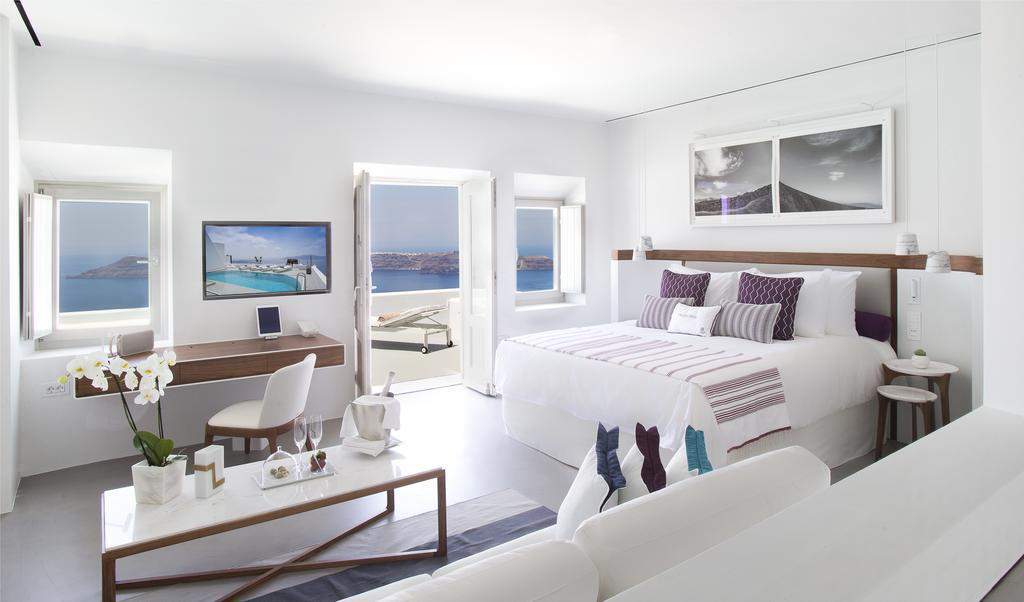 Everything just screams first class in this awesome place that is ideal for weddings that don't have many guests. The amenities are stupendous. From amazing private plunge pools in each room to a wonderful restaurant with a wide selection of food. At night, head over to their champagne lounge for a fine selection of drinks.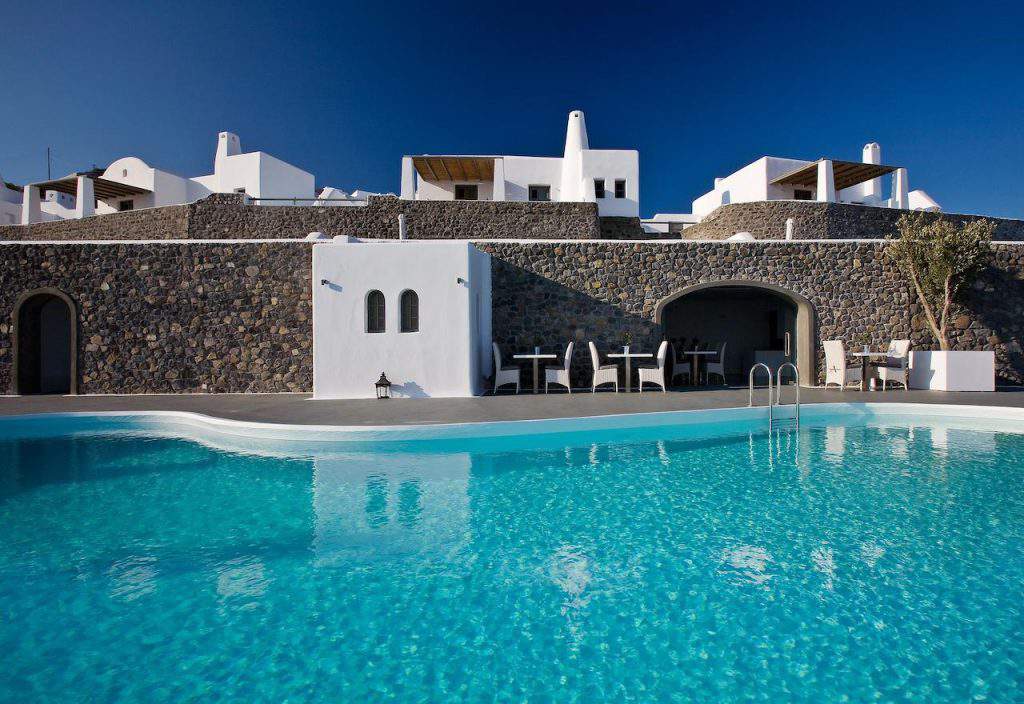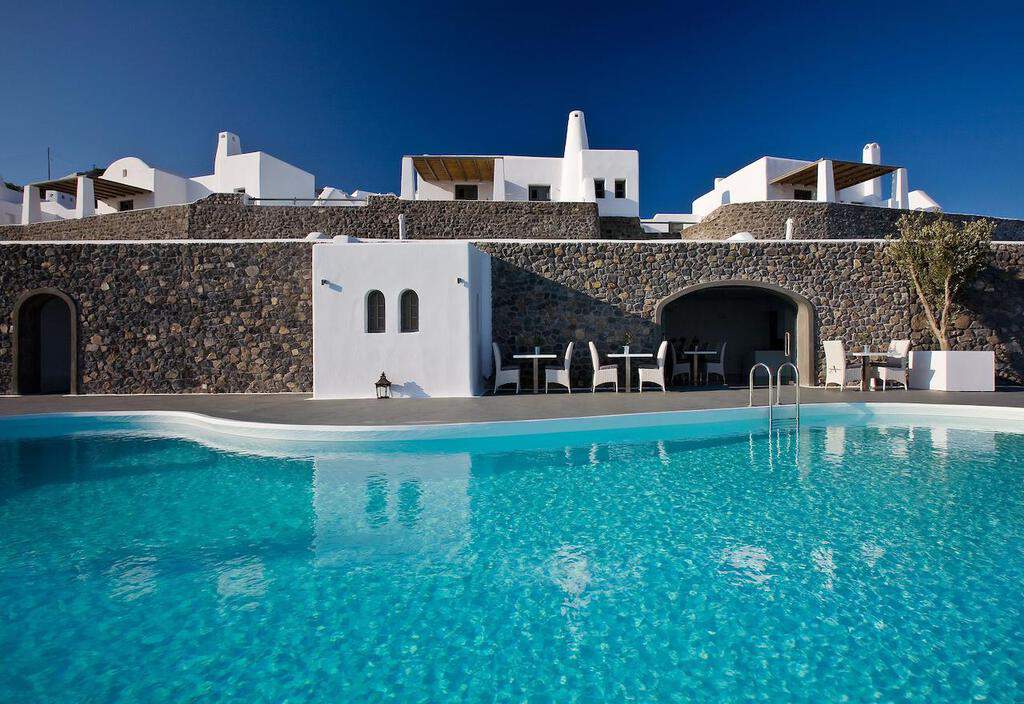 This excellent hotel gives you all the privacy you need for a relaxing trip. All 10 suites here are equipped with a pool along with great views of the caldera. There is nothing like taking a dip there while enjoying the sunset views. There are many facilities that you can enjoy with your partner too including an excellent restaurant that serves great food and  a spa that gives outstanding massages.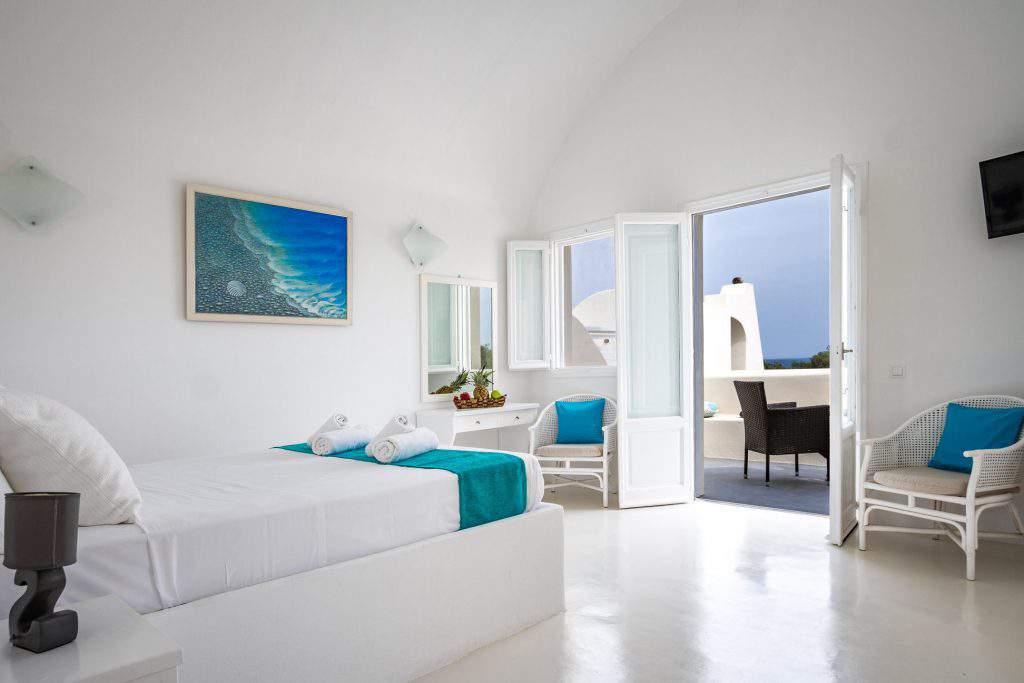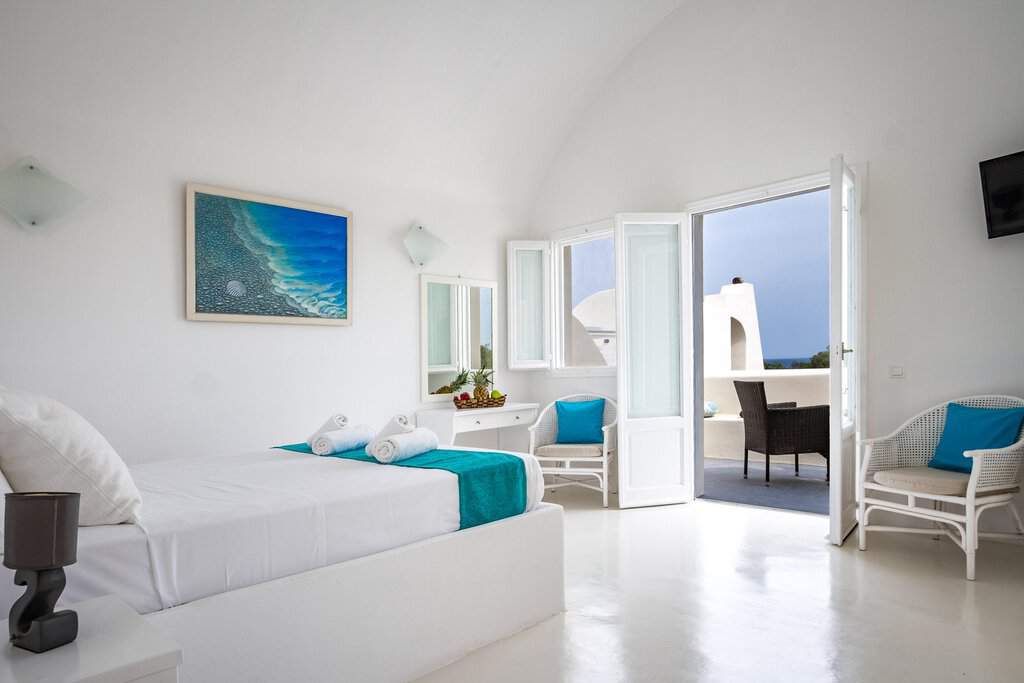 There is a reason why the restaurant in this hotel won an awards. Their food is that good and their service is second to none. That's not the only thing that is great about this hotel. The location is very ideal as you're pretty close to countless shops in Oia. Best of all, most rooms have a private Jacuzzi.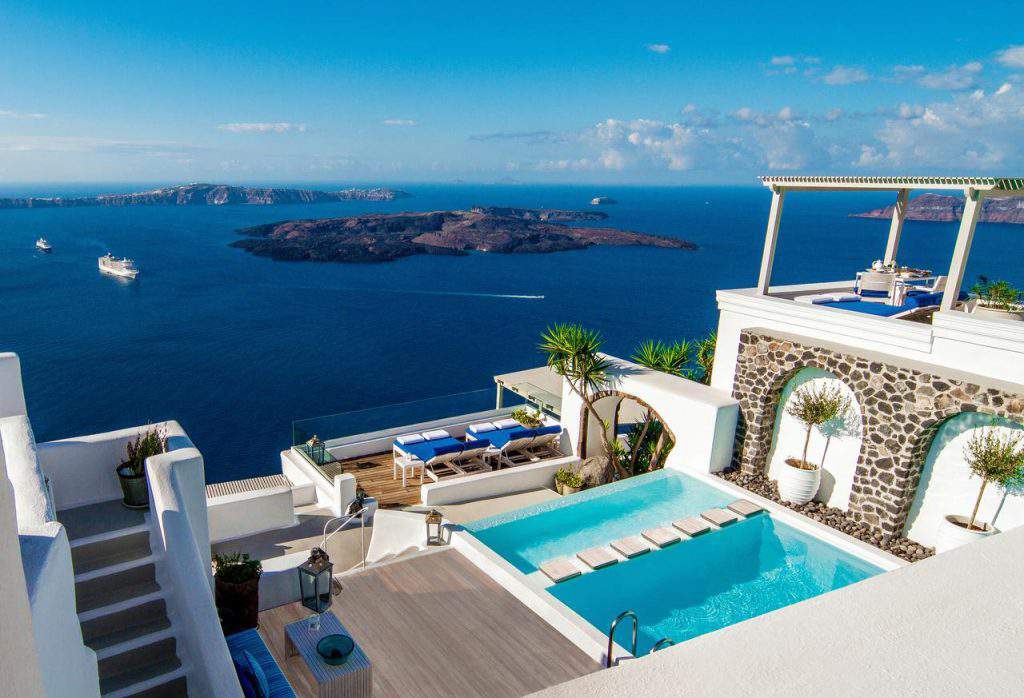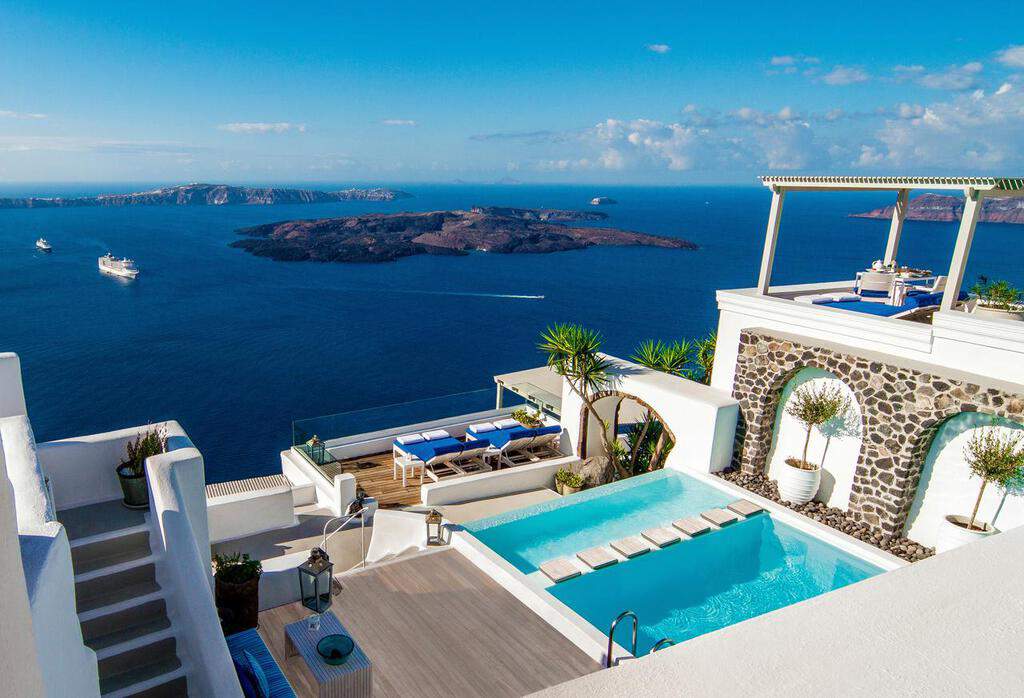 This hotel is very antique since it is an old mansion that got turned into a hotel. Feast your eyes on the lovely infinity pool while checking out the volcano. No matter what the weather is, you can enjoy the spa and the private Jacuzzi.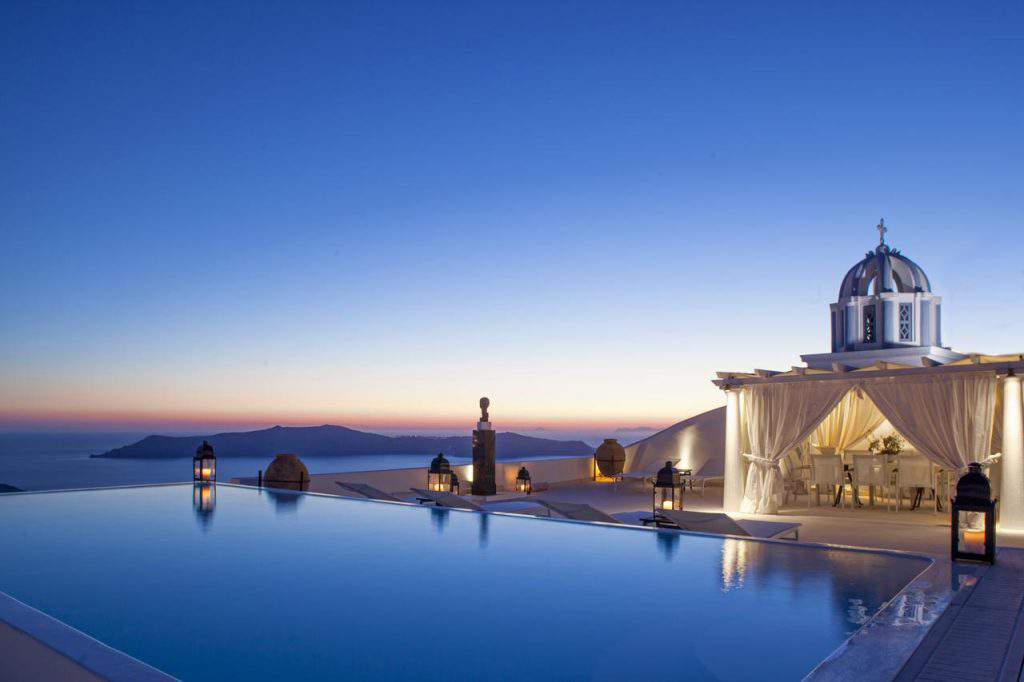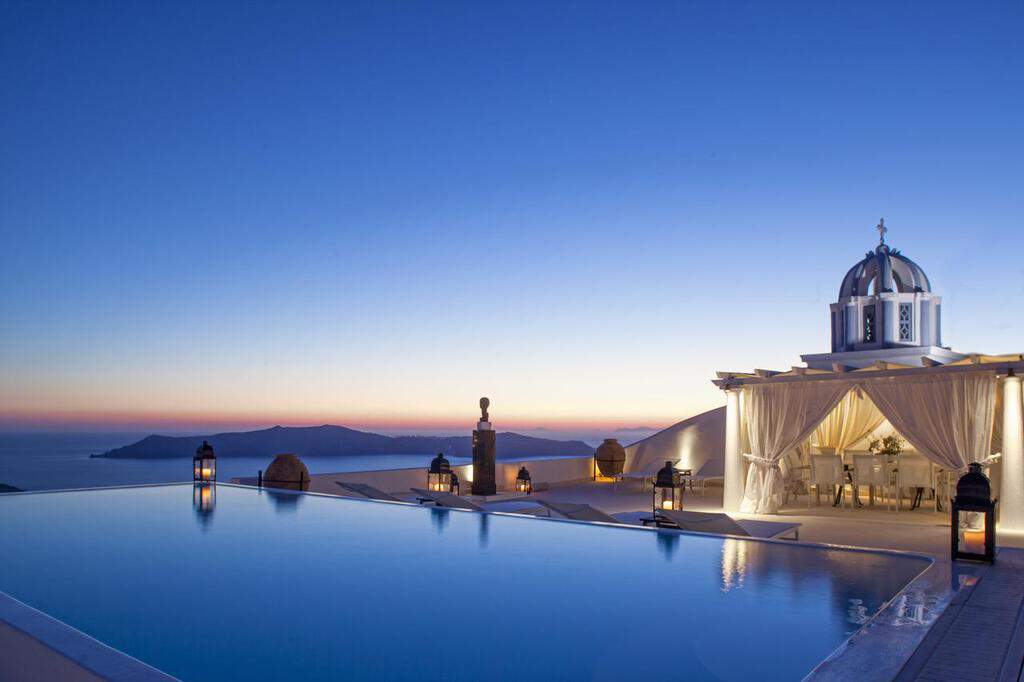 You can have peace and quiet in this hotel as there are only 5 suites. There is also a pool on the rooftop here with a grand view of the volcano. There is no need to go down for breakfast too as it gets delivered straight to your room. For couples, they have a lot of wedding and honeymoon packages you can choose from.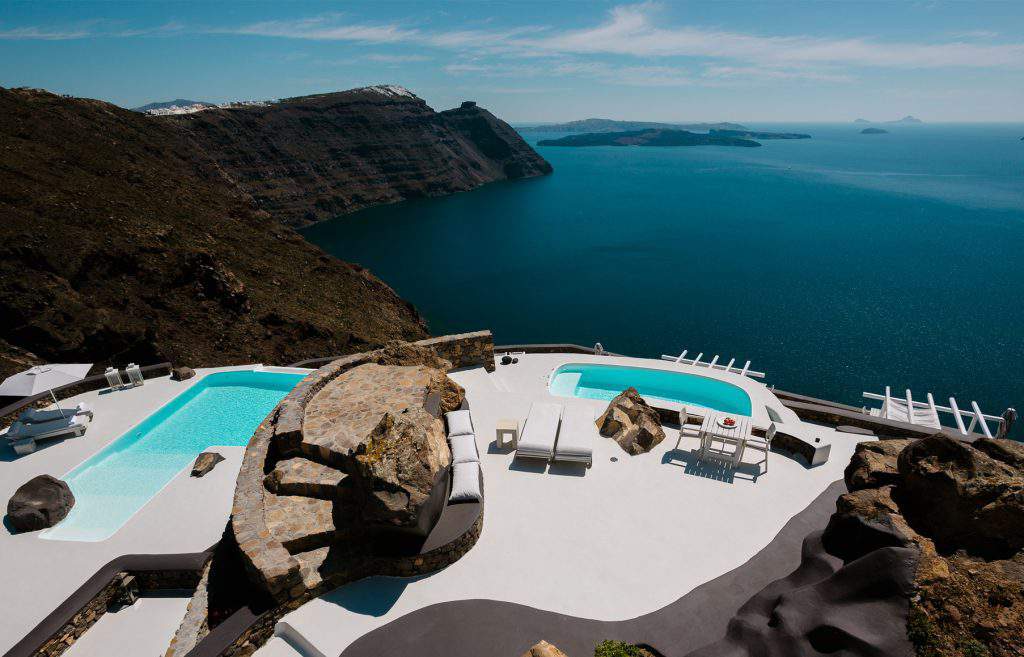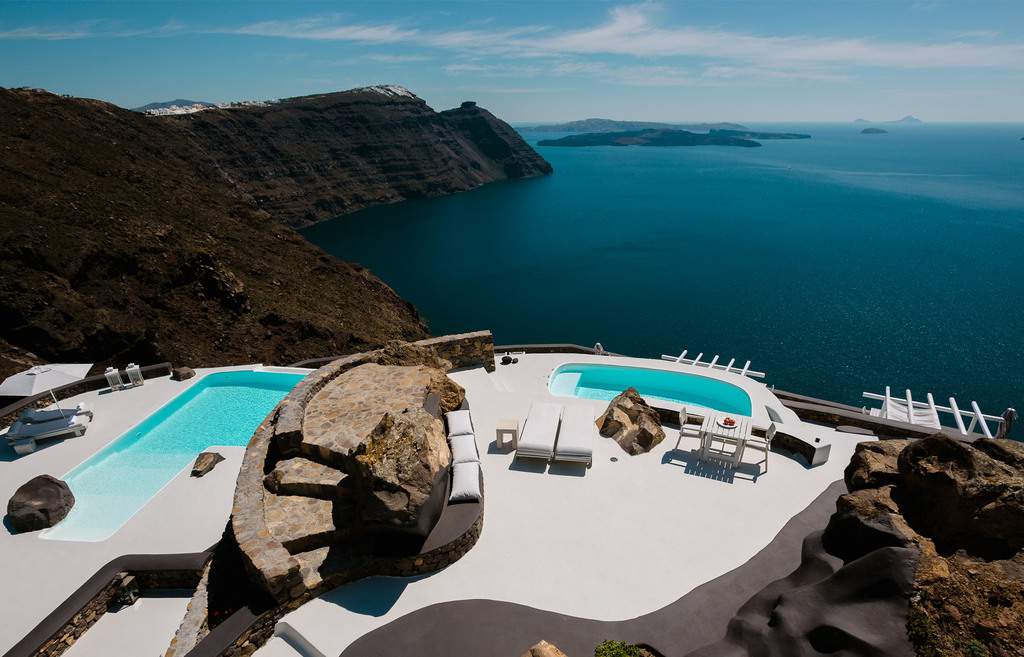 If you want the best views, this is the place to go because it is located at the highest possible point in Imerovigli. All its villas are impressive as each comes with a private plunge pool. There is even an amazing infinity pool for everyone to enjoy.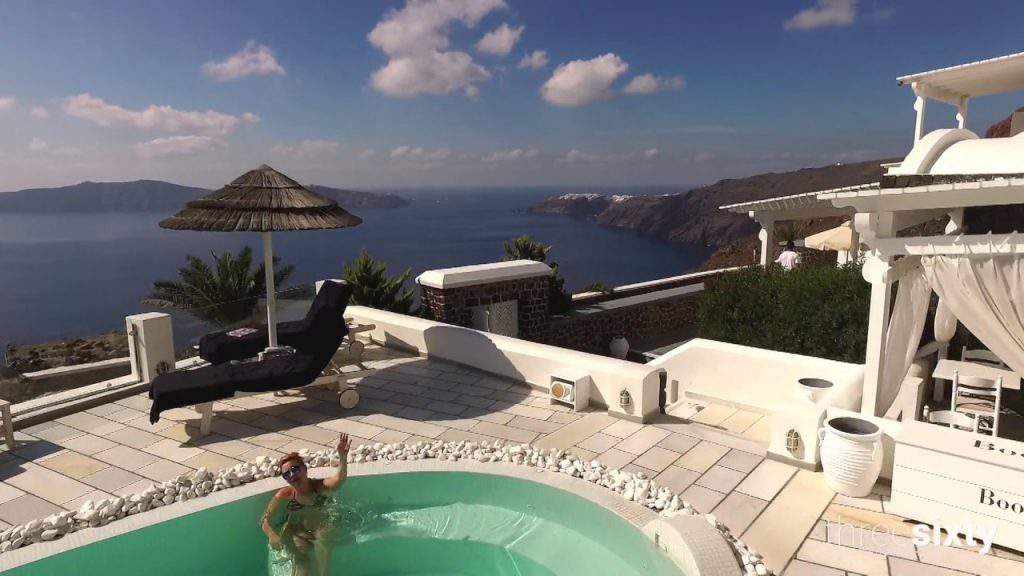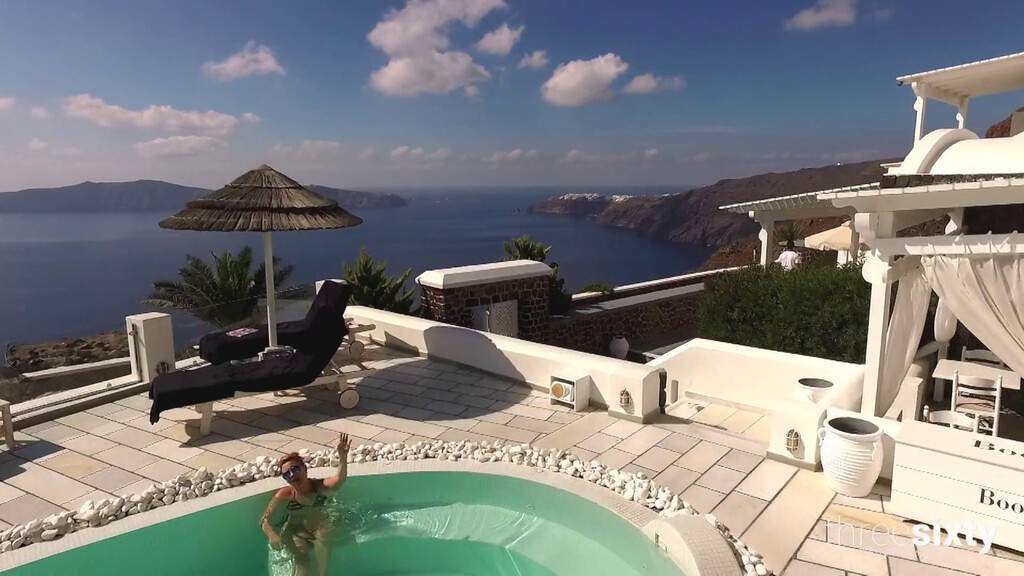 The views can't get any better in this extravagant hotel. There are cool facilities each guest can use too like the modern spa, contemporary kitchen and wicked infinity pool. There's no doubt you'll end up recommending this place to your friends.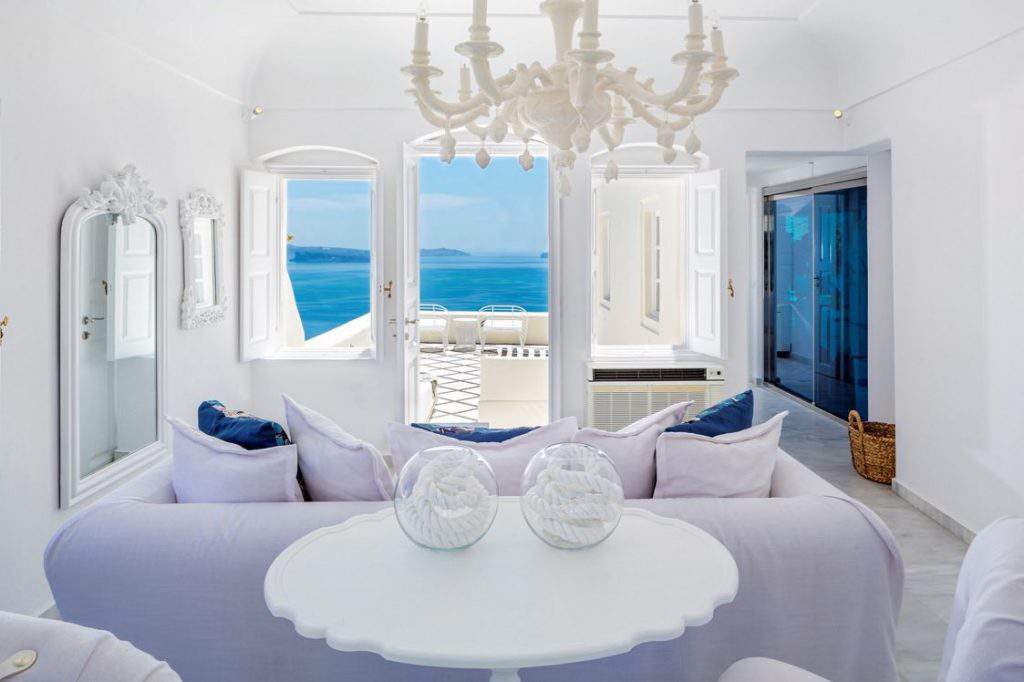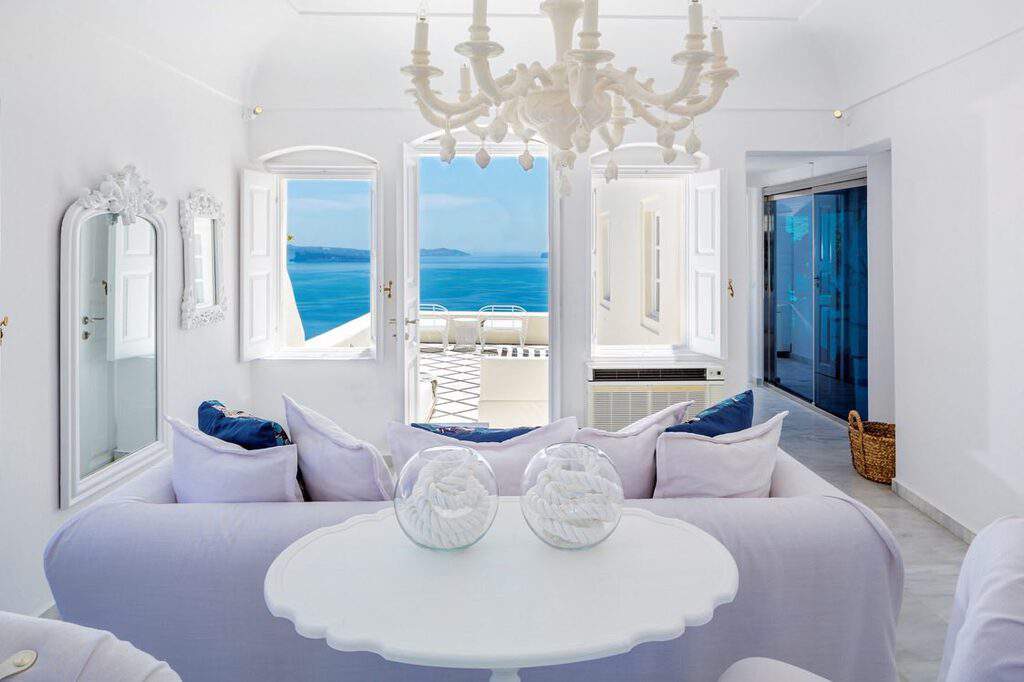 If it is one thing this hotel is proud of, it is their top-notch service. They even give you a welcome bottle of Santorinian wine upon your arrival. You will be left speechless once you get a load of all the facilities here. Not only is there an infinity pool with sunbeds, there is also a spa where you can relax after a tiring day.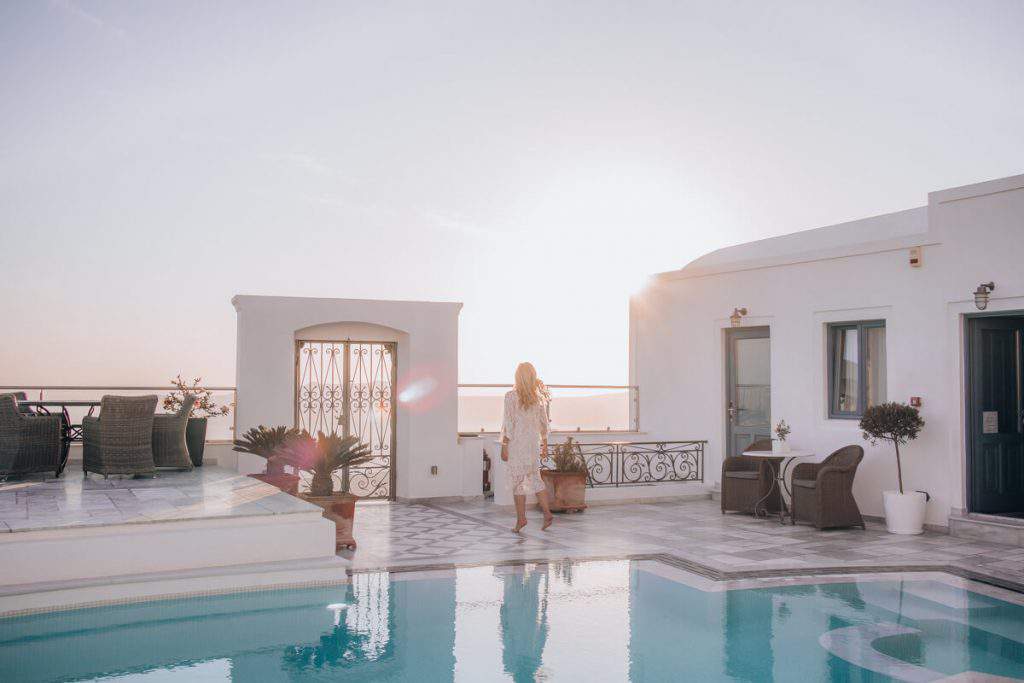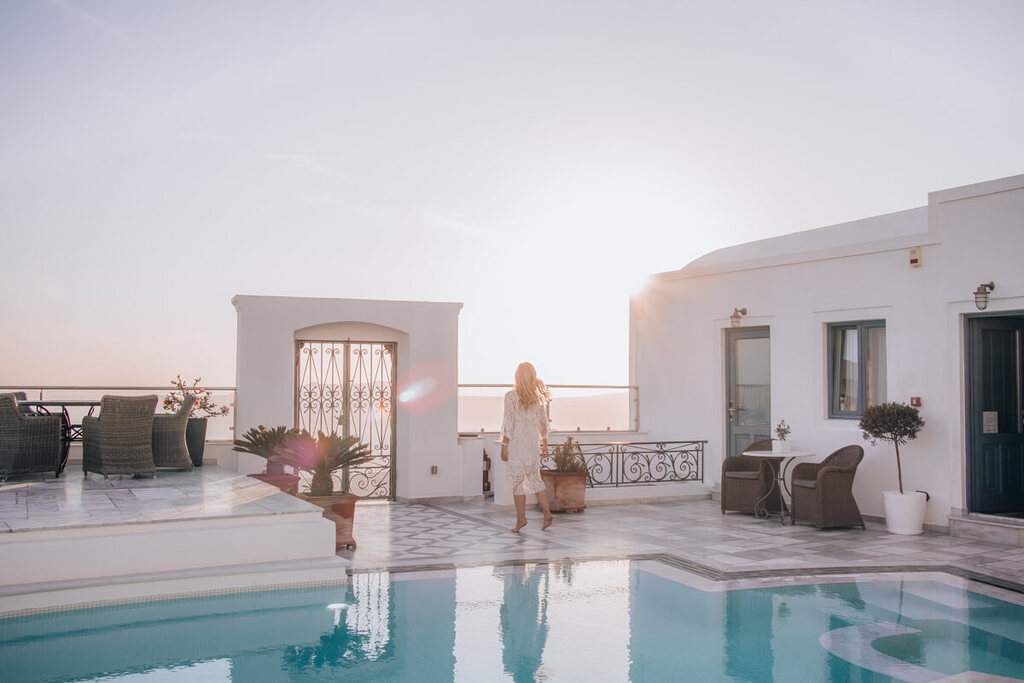 The views of the caldera are not the only highlights you will get from this magnificent hotel. You'll also get a Jacuzzi all to yourself and fun plunge pools. The rooms were even designed to look like caves for that unique feeling.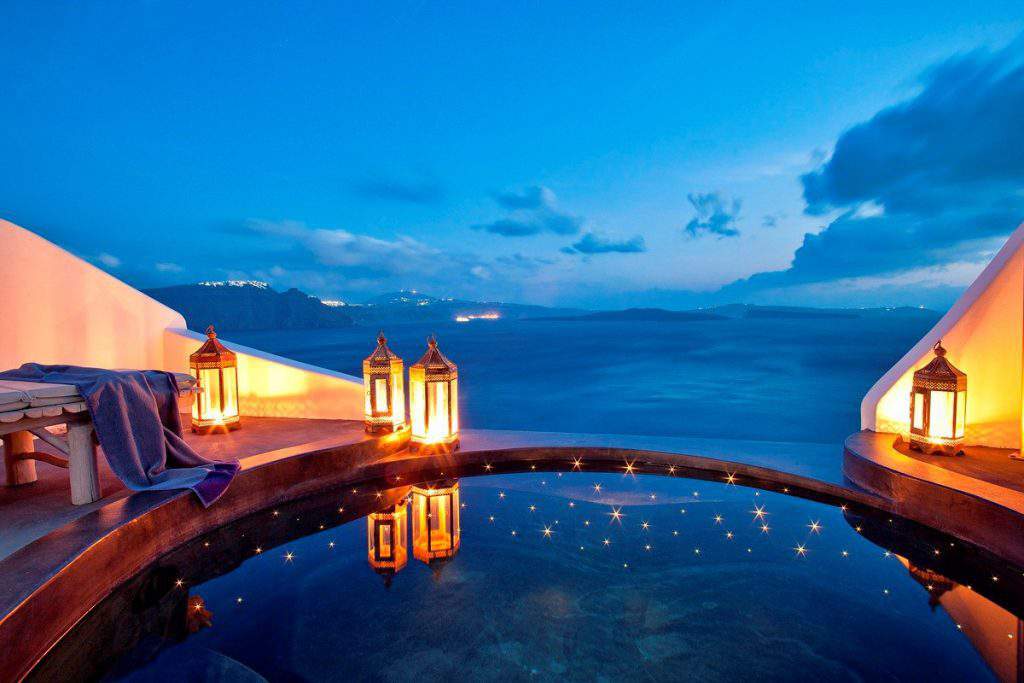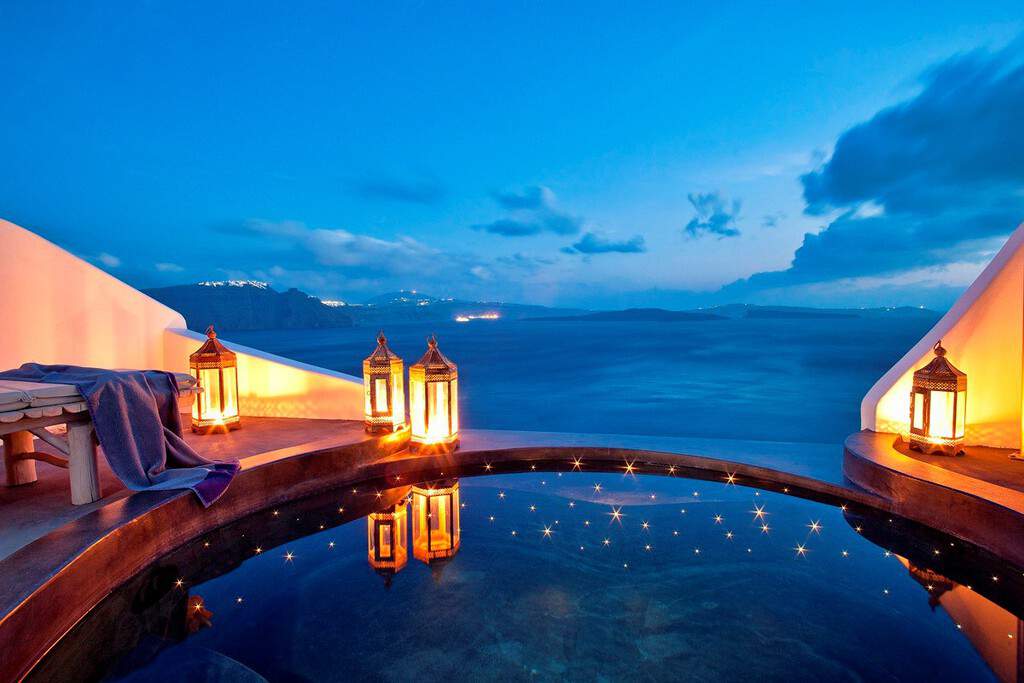 Just like most hotels on this list, each room features a pool and a Jacuzzi. Additionally, the restaurant here is so good that even non-guests would go here just to eat. Not only does the restaurant offer a wide range of excellent food, it also has a nice view of the caldera.
Read more:
Santorini Volcano and Boat Tours
The Best Private Tours in Santorini
The Best Santorini Itinerary
Santorini Weddings
Santorini Boutique Hotels