From the Retiro Park to the Prado Museum, here are the essential things to see and do in Madrid, those corners that must be visited in your escape to the capital of Spain.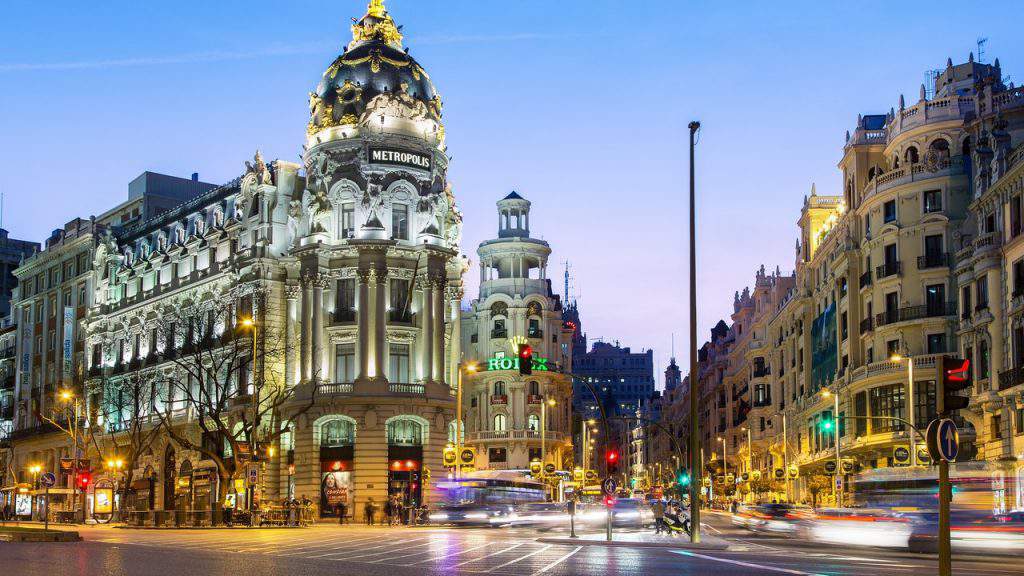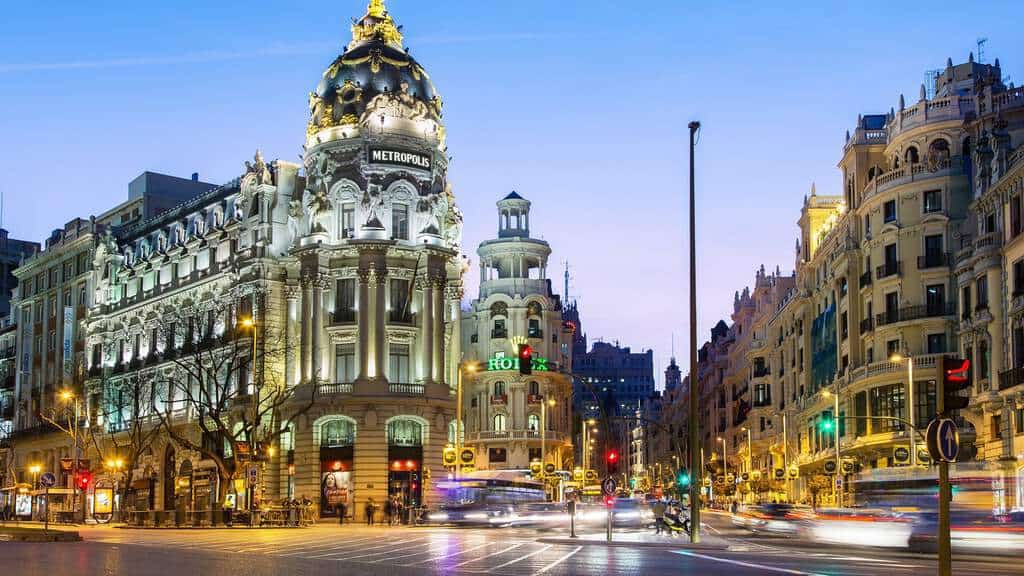 The capital of Spain is known for its great cultural and nightlife, for its hustle and bustle, its squares, its history, its gastronomy and its markets. Perfect for a weekend break or to stay for many more days, you will not be bored. Whether you've been there or not, take note of these 10 things to see and do in Madrid.
Read more about Madrid:
Things To Do in Madrid
Where To Eat in Madrid
Best Time To Visit Madrid
Best Places To Stay in Madrid
Best Hotels in Madrid
Museo del Prado
The Prado Museum is the most important in the whole country and you shouldn't miss it. What to see? Everything is impossible in a few hours, as it houses over 7,600 paintings, 1,000 sculptures and much more.
So if you need advice, we recommend that you don't miss its collection of Spanish paintings, which is the best in the world and includes works by Goya or Velázquez, such as the famous "Meninas". The Museo del Prado, a visit that never fails, one of those things you can do in Madrid, yes or no.
Timings: Monday to Saturday (10 – 20h), Sundays and holidays (10-19h).
Price: 14 Euro (general), 7 Euro (reduced) and Free from Monday to Saturday from 18 to 20h and on Sundays and holidays from 17 to 19h.
Main Square
In the heart of Habsburg Madrid, Madrid's Plaza Mayor was created in 1619 and is a perfect example of Golden Age architecture. Rectangular in shape, the square is completely enclosed by three-storey residential buildings, with 237 balconies overlooking the square. One of the most famous buildings is the beautiful Casa de la Panadería, one of those little big architectural secrets you have to see in Madrid.
In the centre there is an equestrian statue of King Philip III. The Plaza Mayor in Madrid, besides being beautiful, is the perfect place to have a drink on one of its terraces while enjoying the sun. And if you are hungry (and don't mind spending some money) eat something at the Casa Botín restaurant, the oldest in the world (it was founded in 1725).
Gran Via
Being in Madrid and not passing by the Gran Via is something similar to being in New York and not walking around Times Square. It may not be the most relaxing walk in the world, but it is still one of the places to visit. It starts in Alcalá street and ends in Plaza de España and was built in the early 20th century to connect the northwest and the city center.
Today it is an important area for shopping, tourism and leisure, since in the stretch from the Plaza de Callao there are many musical theaters, becoming the "Broadway of Madrid". Day or night, take a walk and enjoy the neon lights, the people and the architecture. If you feel like having a cocktail in one of Hemingway's favorite places, stop by the Museo Chicote. If you don't know what to do in Madrid, drop by the Gran Vía and improvise – you won't be bored!
Find your perfect hotel in Madrid
Reina Sofia Museum
The Museo Nacional Centro de Arte Reina Sofía is very close to the Prado and is its perfect complement. After a dose of classic art, it's the turn of contemporary art. This old neoclassical hospital from the 18th century is the southern vertex of the "Madrid Art Triangle".
In its permanent collection there are many things to see, works by great Spanish artists of the 20th century such as Picasso (seeing Gernika in person is quite an experience), Dalí, Miró or Gargallo. Highly recommended, of those museums that are worth seeing in Madrid.
52 Santa Isabel Street
Schedule: Monday – Wednesday, Thursday, Friday and Saturday (10-21h), Sunday (10-14.30h). Tuesday closed
Price: 4 euros (temporary exhibitions), 8 euros (collection and temporary exhibitions). Free from Monday to Saturday from 7pm to 9pm, and on Sundays from 3pm to 7pm.
Shopping at the Flea Market
If you are in Madrid on a Sunday morning or a holiday, come to the Rastro, Madrid's most important open-air market and one of the most typical places to visit. This market was born in the mid-18th century and has been set up and dismantled for over 250 years on the slope of Ribera de Curtidores, in the Lavapiés district.
Here you can find a little bit of everything, from second-hand clothes to all kinds of collectibles. While you're at it, take the opportunity to have a glass of wine or a glass of beer with some tapas in one of the nearby bars. The Mercado del Rastro is a classic, another one of those things you have to do in Madrid.
Retiro Park
El Parque del Retiro (or simply El Retiro, as you prefer) is another place to visit in Madrid. With its 118 hectares, it was created at the beginning of the 17th century and is perfect for a walk, enjoying the good weather, taking a boat ride or having a picnic with your friends.
We love the Paseo de las Estatuas, where you can see some sculptures dedicated to various kings and queens of Spain, but even more so the Fountain of the Fallen Angel, dedicated to the devil. The Rose Garden, the Crystal Palace (with its contemporary art exhibitions) and the artificial lake next to the Alfonso XII Monument are also a must, so take your time.
Plaza de la Independencia 7
Schedule: Every day from 6 to 24h
Thyssen-Bornemisza Museum
The Thyssen Museum is the third in discord in the Art Triangle of the Paseo del Prado, the area of museums in Madrid that concentrates one of the most important collections of paintings in Spain and another of the things to do in Madrid without fail during your escape.
This art gallery displays more than 700 pieces from the private collection of the Thyssen-Bornemisza family and more than 240 pieces on loan from Carmen Cervera, the Thyssen Baron's widow. Although all the works are worth it, if you like impressionism and post-impressionism, don't miss it because you will be able to see works by Manet, Renoir, Monet, Degas, Pissarro, Van Gogh, Gauguin, Cézanne or Toulouse-Lautrec.
Villahermosa Palace, Paseo del Prado 8
Timings: Tuesday to Sunday (10-19h), Monday (12-16h)
Price: 7 euro (reduced entrance), 10 euro (general); Free on Mondays from 12 to 16h.
Puerta del Sol and kilometer 0
Possibly the most famous square in all of Spain, Puerta del Sol is the nerve centre of Madrid, a place for meetings, demonstrations and, of course, where you can say goodbye to the year to the sound of the bells of the clock that crowns the Casa de Correos.
Here is kilometre 0, as well as the Bear Statue and the Madroño, the favourite place for Madrid residents to meet. Ah, if you go at night do not miss the neon lights of the mythical Tio Pepe wine poster, another thing to see in Madrid. It is a great building that you must visit in Madrid.
Royal Palace
The Royal Palace of Madrid is the official residence of the King, although he does not live there and is basically used for state ceremonies. With 135,000 square meters and 3,418 rooms it is the largest Royal Palace in Western Europe. It was built by order of King Felipe V on the site where the Royal Alcazar was located in the 18th century and is truly impressive, a perfect example of Baroque architecture.
Timings: Every day from 10am to 6pm (from October to March), and from 10am to 2am (from April to September)
Price: 5 euro (reduced), 10 euro (basic); Free every day from 4 to 6 pm (October to March) and from 6 to 8 pm (April to September).
Santiago Bernabeu
Whether you like football or not, the Santiago Bernabéu Stadium is one of the places to visit in Madrid. It has a capacity of over 81,000 people and was opened in 1947. It has been the scene of many victories of the Real Madrid Club de Fútbol and if you go there you might be able to see one live…
But if your visit to Madrid does not coincide with any match, take advantage of the tour: you will be able to see the trophy exhibition, the stadium and the changing rooms where Cristiano Ronaldo and company are preparing for the match.
Avenue of Concha Espina 1
Opening hours: Monday to Saturday (10am-7pm), Sundays and public holidays (10.30am-6.30pm)
Price: From 13 Euro.
Find your perfect hotel in Madrid
If you've been wanting more, take a look at these articles. You'll like them!
10 incredible hotels in the centre of Madrid
10 hotels at Madrid Barajas airport