Tokyo is an impressive, lively and seductive mega-city. Even though it is so vast, you will be fascinated by its welcoming and hospitable atmosphere, which flows through its different districts.
The capital of Japan amazes and captivates all kinds of travellers. If you are a foodie, the Japanese table will welcome you with the colors and flavors of sushi, kaiseki and tea ceremony, among other everyday dishes like ramen.
Read more about Tokyo:
Things To Do in Tokyo
Best Time To Visit Tokyo
Best Hotels in Tokyo
Best Places To Stay in Tokyo
Where To Eat in Tokyo
Game rooms, retro consoles, manga, cosplay and electronics conquer the geek universe in Japan. And the gardens, architecture, thousand-year-old traditions and countless other attractions complete an enormous range of leisure and cultural proposals for all tastes.
The 5 best reasons to visit Tokyo
A wonderful and contrasting architecture
In Tokyo, magnificent buildings from all periods coexist. You can admire everything from ancient temples, like the seventh-century Sensō-ji in the Asakusa district, to the futuristic infrastructure of the Shiodome and Shinbashi area.
Flowers and gardens
In Japan they love flowers. In spring the gardens are filled with roses and cherry blossoms, which you can admire in the gardens of the Imperial Palace, for example. In autumn, chrysanthemums embellish the city's temples.
The museums
In Tokyo you will find exceptional museums. The Edo-Tokyo Museum tells the story of city life from the 16th century to the Industrial Revolution, the Ghibli Museum is dedicated to the animations of the Ghibli Studio, and the National Museum of Tokyo immerses you in the history and culture of Japan.
Video games
In Japan, companies like Nintendo, Sega and Sony have emerged. Every gamer should visit Joypolis, VR Zone Shinjuku, Pokemon Mega Center Tokyo, Super Potato, Trader and the pachinko shops located in the subway stations.
Fashion
Tokyo is one of the great capitals of fashion. On its streets you will find vintage stores in Tokyo's most fashionable neighborhood, Harajuku, like Otoe, cutting-edge youth fashion stores in Shibuya and high-end fashion stores, like Kanematsu, located in Ginza.
What to do in Tokyo
Exploring the centre
In the dizzying centre of Tokyo you will find the Imperial Palace, Tokyo Station and, below this, the Tokyo Character Street passage, where you can buy kawaii figures. You will also discover the underground Tokyo Ramen Street, where you can eat ramen noodles for breakfast, the Tokyo International Forum, the Tsukiji fish market, splendid skyscrapers and the Hama Rikyu gardens.
Walk the streets of Ginza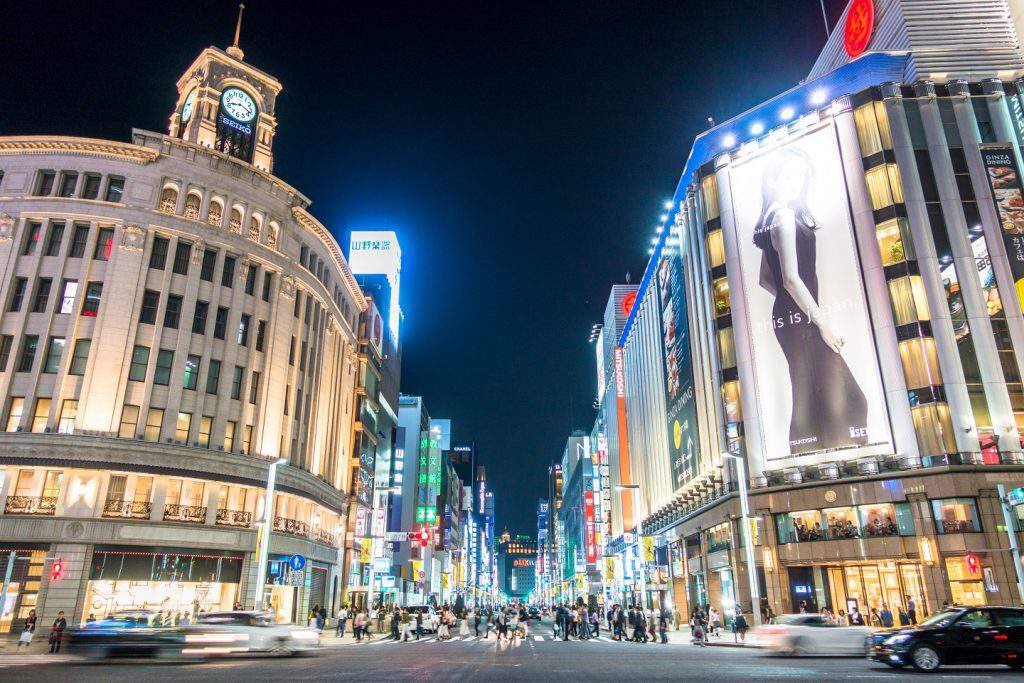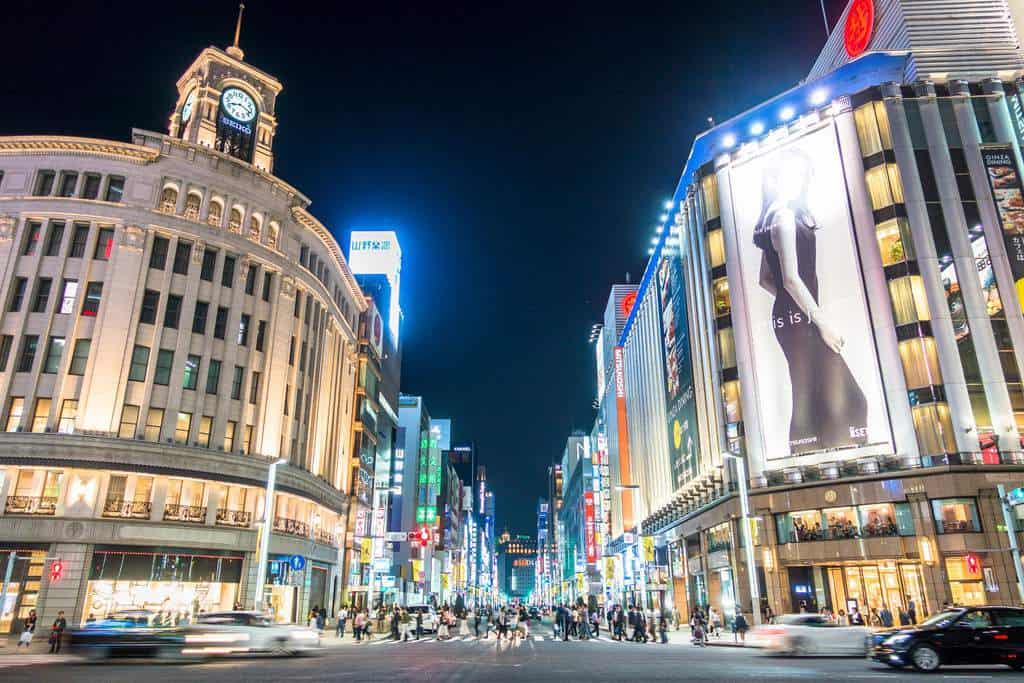 In Ginza, the fashion district, in addition to outstanding fashion shops you can visit the showrooms of Nikon, Sony and Canon. There are also numerous restaurants, such as Ukai Tei and Yakiniku at Five Toku Ginza8chome, and the dazzling facade of the Kabuki-za Theatre.
Getting lost in the Sunshine City area
Located in Ikebukuro, the Sunshine City area invites you to visit the Sunshine International Aquarium, the Toyota Amlux showroom and the Sunshine Starlight Dome planetarium. You can also enjoy gyoza at Namco Namja Town Theme Park.
Enjoy relaxing in the Koishikawa-Kōrakuen
This beautifully landscaped area stretches next to Tokyo Dome City. It offers a haven of peace amidst the bustle of central Tokyo, and was built in the early Edo period, around 1629. The entrance fee is ¥300.
Approaching the Kagurazaka district
Little known to travelers, the Kagurazaka district is a geisha neighborhood crisscrossed by numerous narrow alleys, where ancient Japan and the cosmopolitan are mixed. A geisha school still operates there, and there are many traditional restaurants ryōtei, where the geisha work.
When to visit Tokyo
The best time to visit Tokyo is in late autumn, when the city is full of color, the climate is pleasant and many shrines organize beautiful festivals. Between March and May you can admire the cherry blossoms, which offer amazing landscapes.
Keep in mind that every September the Tokyo Game Show takes place at the Makuhari Messe in Chiba, and in April and at the end of October the two impressive events of the Fashion World Tokyo take place in the city.
How to get to Tokyo
By plane
If you land at Narita airport, located in Chiba, you will be 60 kilometers from the city. You can get there in 55 minutes by taking the Narita Express or N'Ex train, the cost of which is included in the Japan Rail Pass. The price of the JR Pass for seven days of unlimited transportation in Japan is ¥29 078. Another option is to take the Narita Limousine Bus or Keisei Limited Express train, which cost ¥ 2950 and ¥ 1000 respectively. If you prefer to take a taxi, consider that the trip to downtown Tokyo can cost about ¥ 14 000.
By train
From Osaka and Kyoto, bullet trains or Shinkansen on the Tokaido Line depart every 20 minutes. The trip from Shin-Osaka to Tokyo takes exactly 173 minutes, and the cost is included in the Japan Rail Pass, except for the Nozomi bullet train, which is private.
By car
Driving around Tokyo is quite tedious, as the traffic is very dense, the streets are confusing and parking in the city centre is very expensive. In general, travellers move around by public transport.
By bus
Several bus companies operate in Tokyo, the most important of which is JR Bus Group. Willer Express also operates rapid bus routes from cities such as Osaka and Nagoya. From Osaka the ticket to Tokyo costs ¥ 3000, and the trip takes about nine hours.
Airports near Tokyo
(NRT) Tokyo Narita
(HND) Tokyo Haneda
Where to stay in Tokyo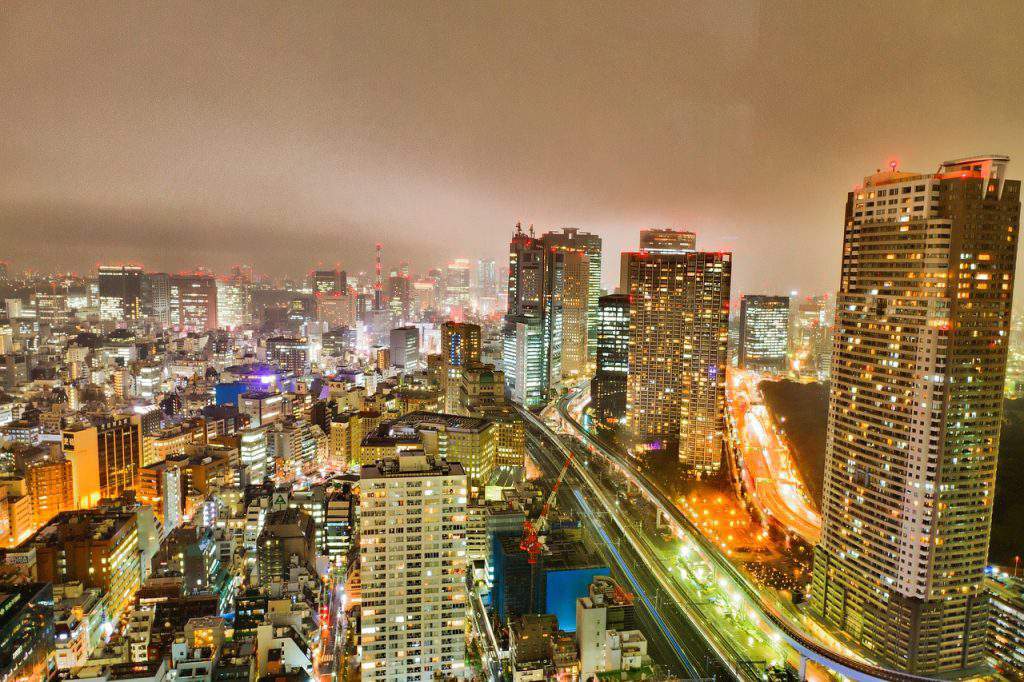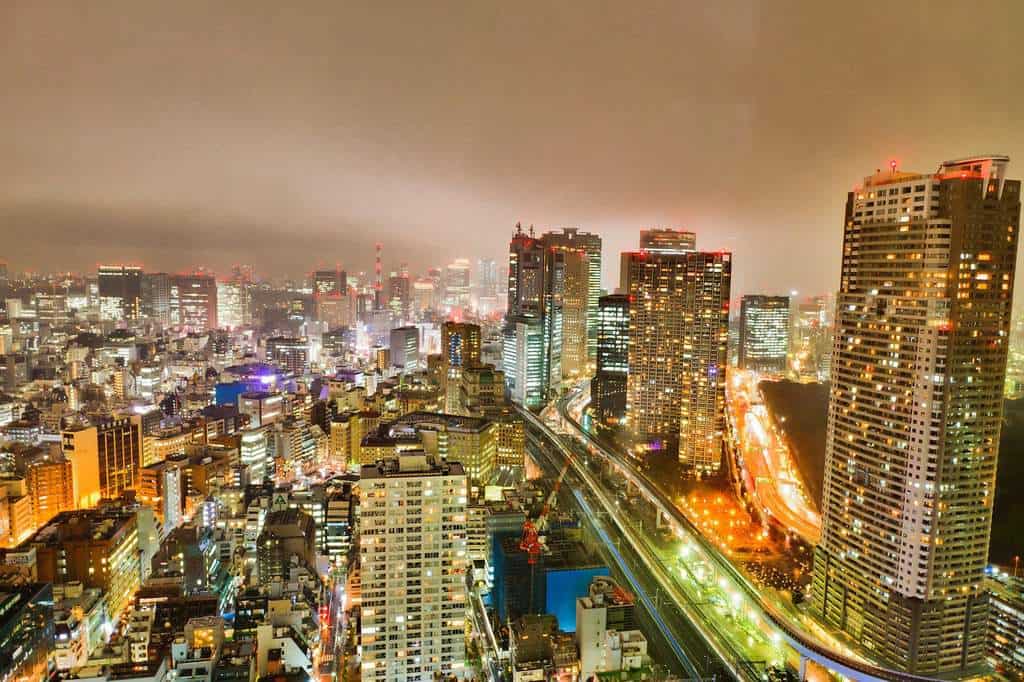 You can book your place at one of the capsule hotels in Taito, such as Asakusa Riverside. In this peculiar hotel, for ¥ 3390 a night, you are provided with a pajama, towel, toothbrush, shampoo, conditioner and body lotion. The mid-range options include the Stayto Oak Hotel, located in Ueno, whose rates are around ¥ 5045 per night.
In case you prefer a more upscale accommodation, you can make your reservation at the Park Hyatt Tokyo, where scenes of the movie Lost in Translation were shot. Their rates per night are about ¥ 67 000.
Popular neighborhoods in Tokyo
Ueno. This is one of the oldest areas in Tokyo, and its atmosphere is relaxed. It houses attractions such as the Tokyo National Museum, the National Museum of Western Art and the Ameyoko Market.
Shibuya. As a paradise for youthful fashion, the streets of this neighborhood are filled with boutiques, sophisticated restaurants and nightlife options. Here you can find Bunkamura Leisure Center, Jingu Baseball Stadium and Hedgehog Cafe Harry, where you can pet the hedgehogs.
Nakano. This district is famous for housing the Nakano Broadway, a dazzling shopping complex of manga, anime, arcade, consoles, second-hand goods and more. There's a great underground fresh produce market.
Getting around Tokyo
Public Transport
Tokyo's public transportation network is absolutely efficient, and includes train, subway, bus and ferry routes. The easiest way to get around is to use the Yamamote line, which circles the city center, from which you can easily reach the center by subway. If you do not have the JR Pass, you can pay for your tickets at the ticket machines. Daily train passes cost ¥730, and ¥1580 for all modes of transportation.
Taxi
If you plan to take a taxi, consider that their fare for flag-waving is ¥500, and ¥405 for every kilometer driven.
Car
It's not very convenient to move around Tokyo by car. However, if you decide to rent a car at Narita Airport, estimate that daily rates for a car are around ¥ 5311, from companies like Times Car Rental and Budget.
Cost of living in Tokyo
Shopping streets
Tokyo has several shopping districts, famous for their offer of fashion, electronics, manga and souvenirs. If you want to buy the latest Japanese cameras, consoles, video games and other electronics, head to Akihabara. To buy fashion items, browse through Shibuya, where you'll find stores like Shibuya 109 and Laila Tokyo. And if you want to take some nice memories with you, go to the Oriental Bazaar in Omotesando, where they sell everything from dolls and furniture to fantastic kimonos.
Supermarkets and groceries
In Tokyo you will find supermarket chains such as Ito Yokado, Daiei and Seiyu, which belongs to Walmart, and small stores such as Inageya. Tsukiji Market is lined with fresh fruit and vegetable stands and street food vendors. Consider that a liter of milk costs ¥ 185; a dozen eggs, ¥ 220; and a kilogram of apples, about ¥ 800.
Where to eat in Tokyo
If you want to try some spectacular sushi, book your table at Tsugu Sushimasa or Irifune Sushi. Carnivores will prefer restaurants like Imakatsu, Pound-Ya or Gyūan, and vegetarians will enjoy the monjayaki at Sometaro Okonomiyaki, located in Asakusa.
Takano, on the other hand, has a reputation for serving the most delicious ramen in town. The price of a meal at an inexpensive restaurant is around ¥1000, while a dinner for two at a more upscale establishment is around ¥5000.
Other Asia Destinations:
Bali Travel Guide
Bangkok Travel Guide
Beijing Travel Guide
Chiang Mai Travel Guide
Ho Chi Minh City Travel Guide
Hong Kong Travel Guide
Koh Samui Travel Guide
Krabi Travel Guide
Kuala Lumpur Travel Guide
Kyoto Travel Guide
Pattaya Travel Guide
Phuket Travel Guide
Shanghai Travel Guide
Singapore Travel Guide