Sleeping in Cinque Terre is quite expensive and the accommodations are usually simple and old. In this post we tell you about the best areas and hotels to stay in Cinque Terre so you can choose the one that suits you best.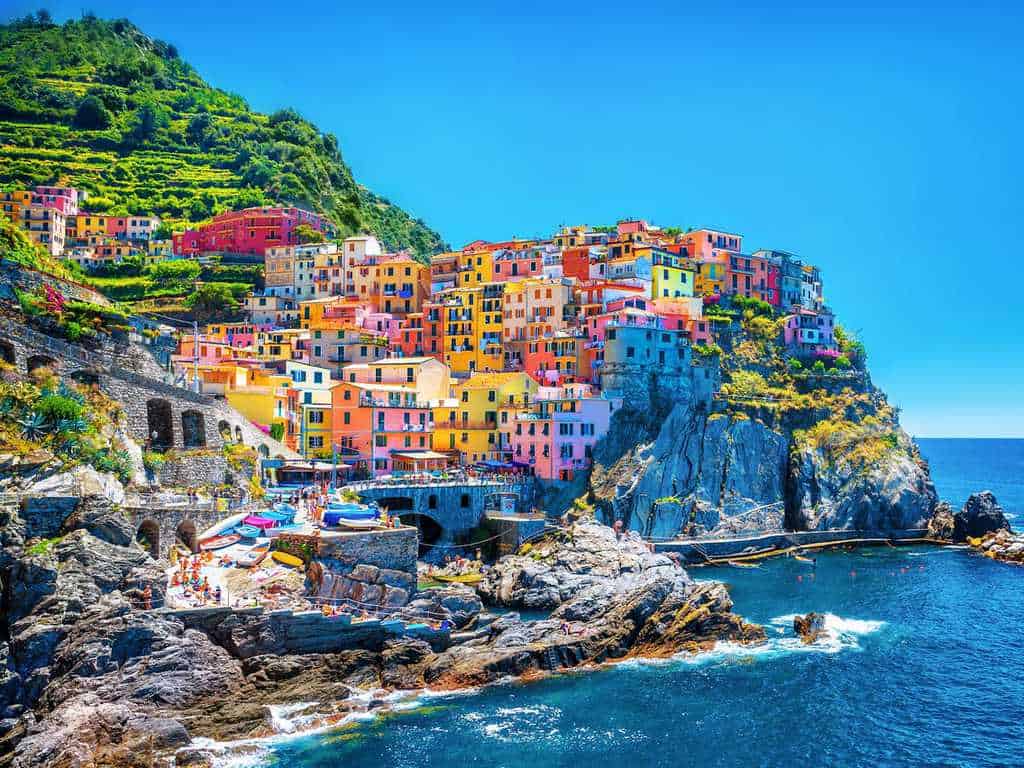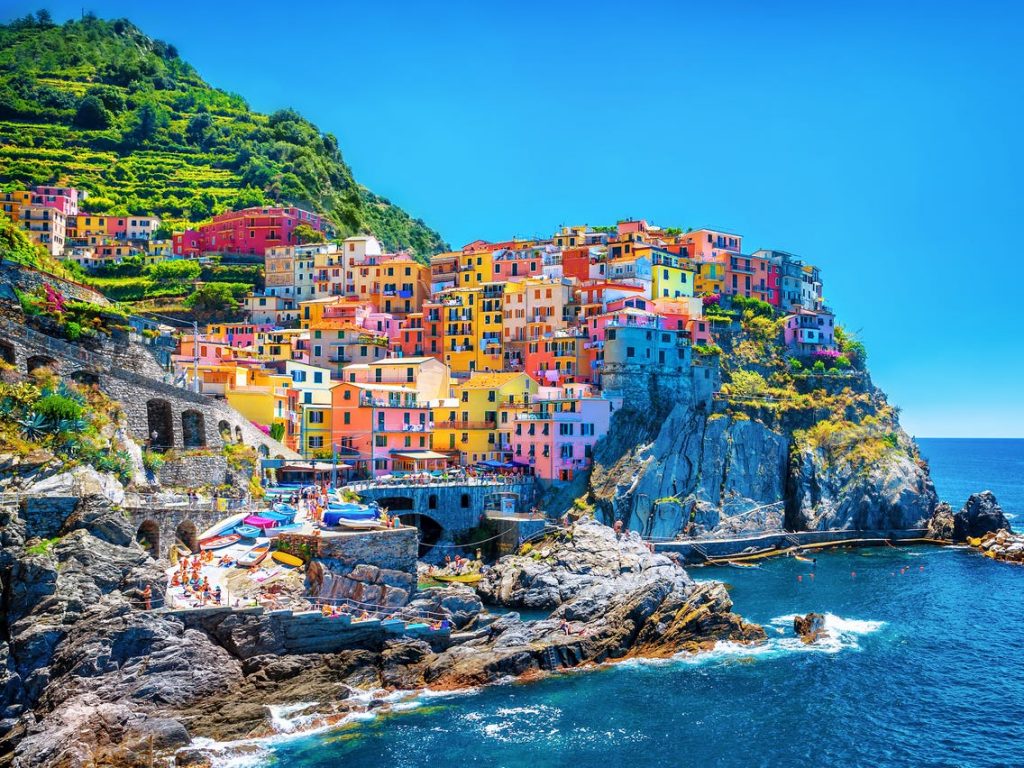 Staying at Cinque Terre is worthwhile. Although many people decide to visit this little piece of Italy in one day, we recommend spending at least one night.
Read more about Cinque Terre:
Cinque Terre Travel Guide
Things To Do in Cinque Terre
Amalfi Coast Travel Guide
Where To Stay In Cinque Terre: Best Villages And Hotels
La Spezia, the best option to save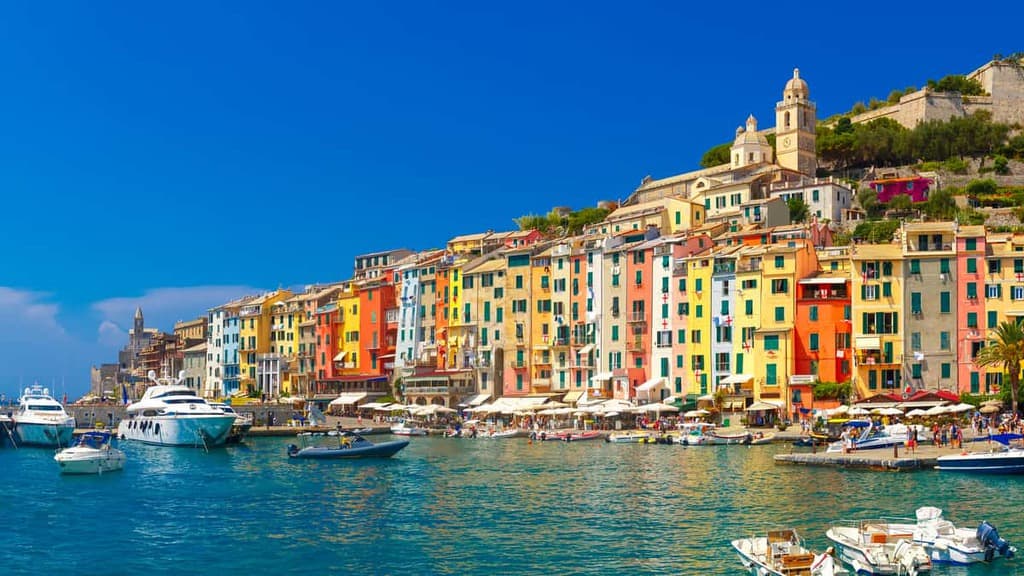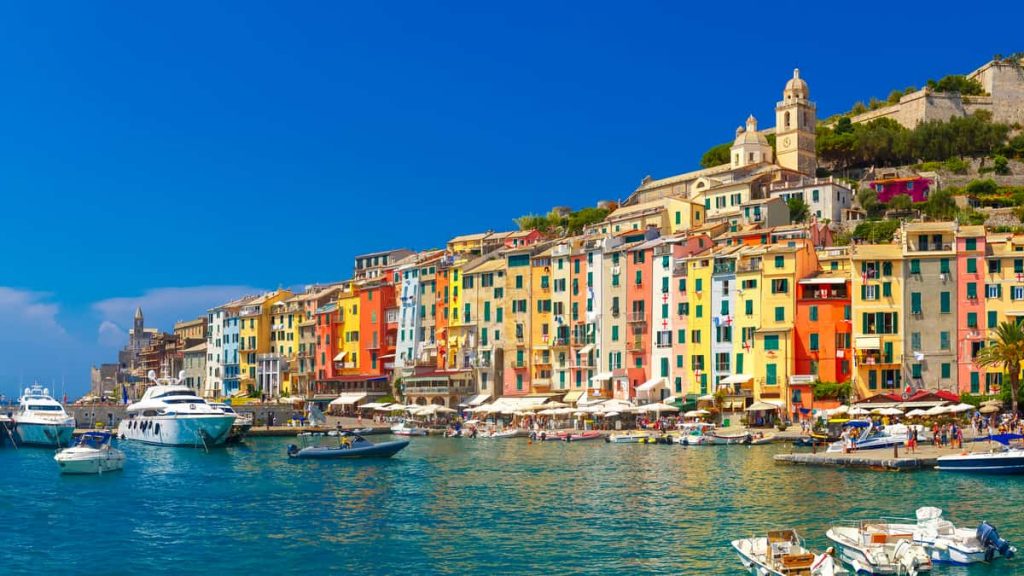 If your priority for sleeping at Cinque Terre is to save money, then we are sure that you should sleep at La Spezia. It is a very elegant city in the Liguria region and offers accommodation for all budgets. This was our choice and we were not wrong.
If you decide to visit Cinque Terre without your own vehicle, from La Spezia it will be easy. There are regional trains that pass through all the villages and you will even go faster than by car! This is definitely the best option as you will be spared the expensive parking and the somewhat complicated roads of the Cinque Terre. The train is fast, economical and very comfortable.
In addition, in La Spezia, apart from a great variety of hotels, you will find many restaurants. And much cheaper than those you can find in any village in the Cinque Terre. Without a doubt, one of the most intelligent areas to stay in the Cinque Terre.
Our recommendations in La Spezia:
San Giorgio Boutique Rooms
NH La Spezia
Riomaggiore, one of the best villages to stay in Cinque Terre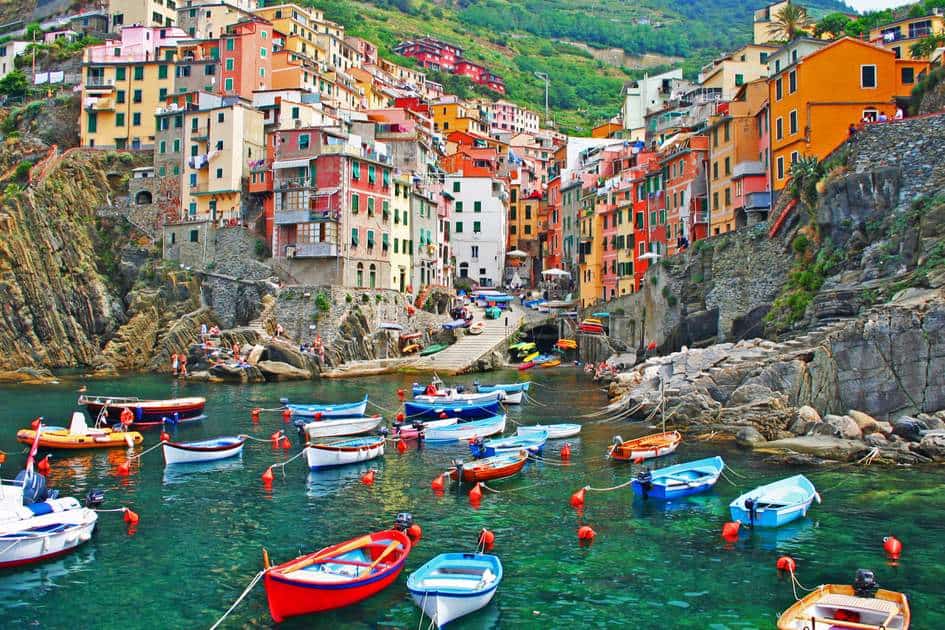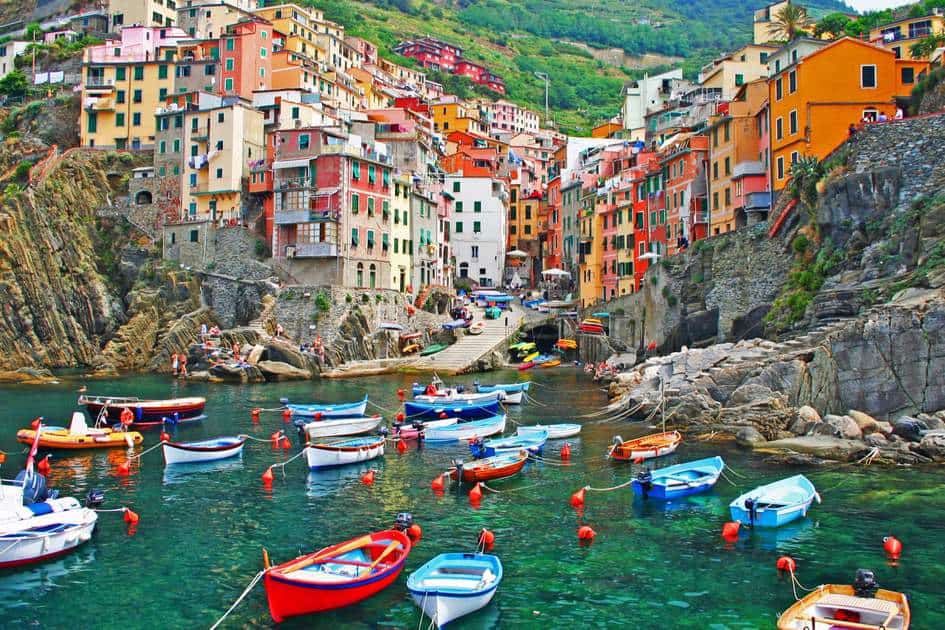 This was the village we liked best in Cinque Terre, perhaps also because it is one of the most popular and the closest to La Spezia! Anyway, it's a beautiful village, very picturesque like most of Cinque Terre.
The historical centre of this village dates back to the 13th century. Almost nothing! It is a real treasure hidden behind colorful and crowded facades. However, what we liked best was the Via dell'Amore. A walk through the upper part of the village that allows you to enjoy incredible views.
As for accommodation, being inside such a village is much more limited. Even so, within the Cinque Terre it is the second town with more hotel offerings. Without a doubt, one of the best areas to stay in the Cinque Terre although you can hardly find a hotel for less than 100 euros.
Good accommodation in Riomaggiore:
Scorci di Mare
Affittacamere Le Giare
Hotel Villa Argentina
Vernazza, beautiful but with little offer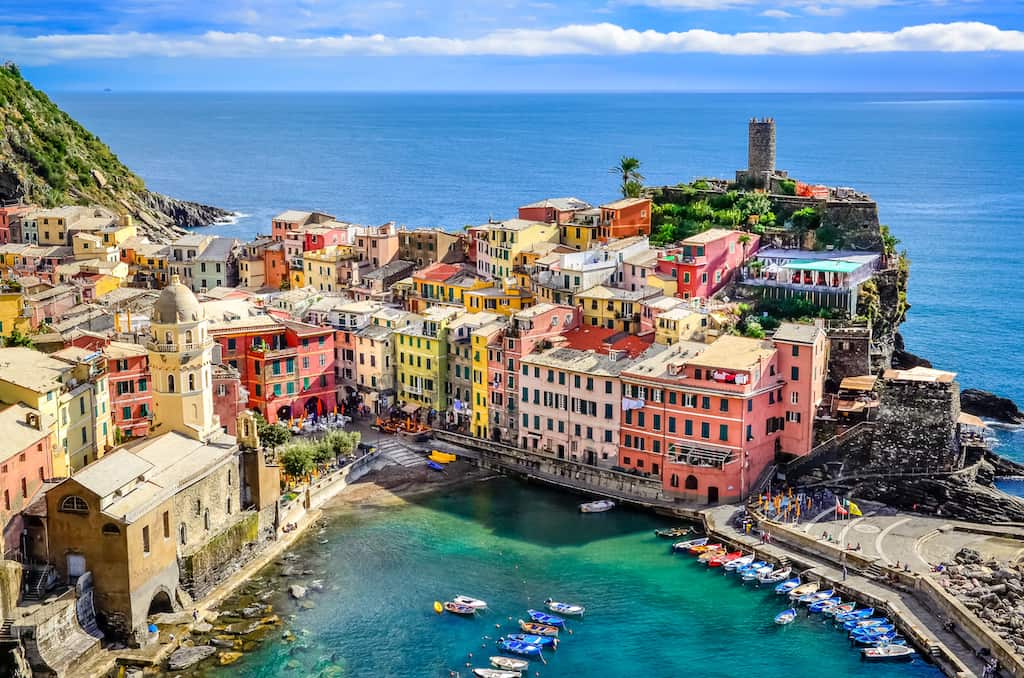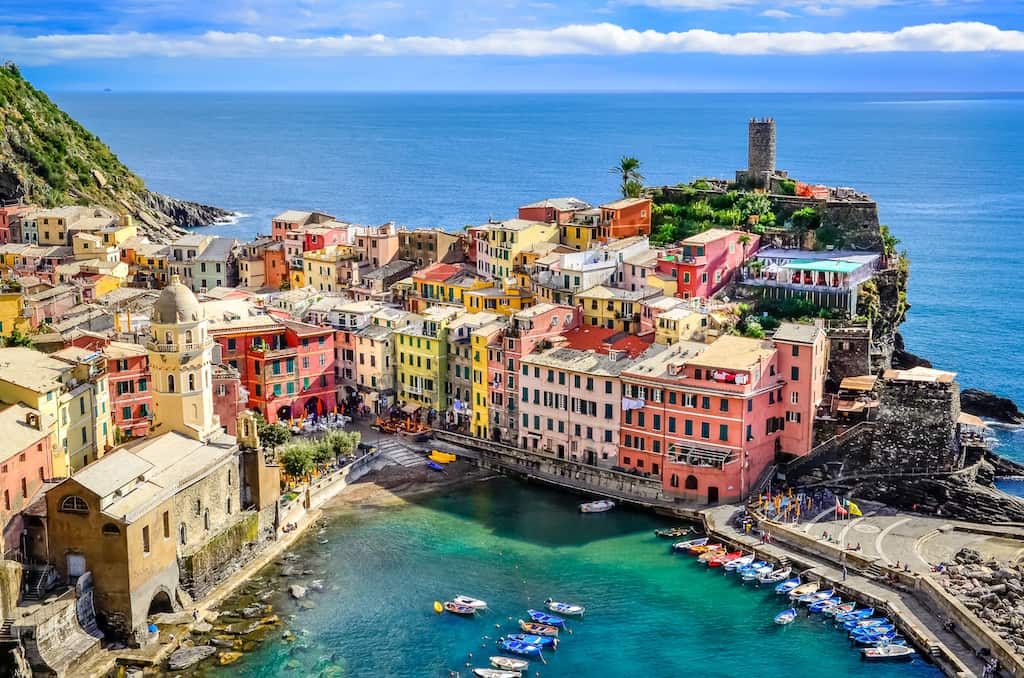 Vernazza is one of the most beautiful villages in the area. However, we do not believe that it is one of the most intelligent options to stay in Cinque Terre. The offer is quite limited and the prices are quite high. You'd better think about sleeping somewhere else.
Of course, parking is much easier in Vernazza than in other towns. Although it depends on how you look at it. There is an economic parking (2 ? per hour) at 1,5 km from the village. You can reach it on foot or through an economic shuttle. And at night (20h to 8h) it's free, so if you sleep in Vernazza you'll save a good peak of parking.
The best accommodations in Vernazza
Cadè Ventu (free parking)
Affittacamere PZ (free parking)
Monterosso al Mare, a smart sleeping area in Cinqueterre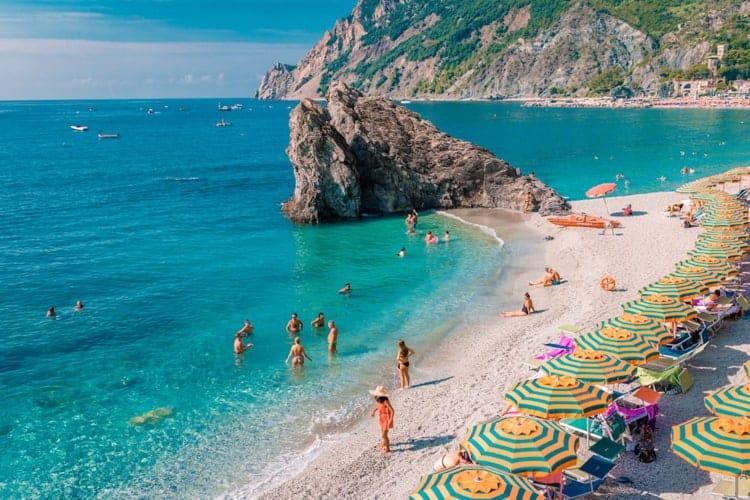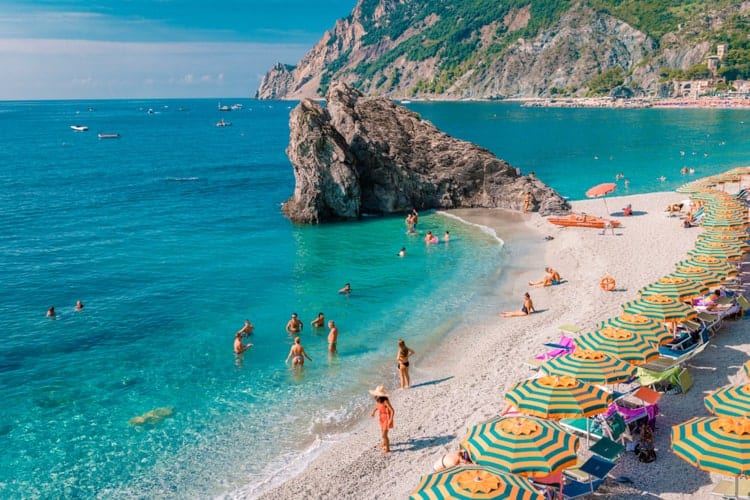 If you're looking for a beach, Monterosso al Mare should be your choice. It's the town with the best beaches in Cinque Terre. However, we don't think that beaches are the most beautiful and characteristic of the area. Monterosso al Mare is the town with the most hotel offer in the Cinque Terre. So, in general, you can find better prices.
Monterosso al Mare is the most western village of the Cinque Terre, that is, the closest to Genoa in case you are planning to visit this part of the coast from the capital of Liguria.
The main advantage is that daily parking in Monterosso al Mare costs a third of that in Riomaggiore, for example. So if you visit Cinque Terre by car, better leave it parked here or in La Spezia and move around by train.
Good accommodations in Monterosso al Mare:
Hotel Marina
La Casa di Zuecca
Locanda Il Maestrale
Manarola, rather limited accommodation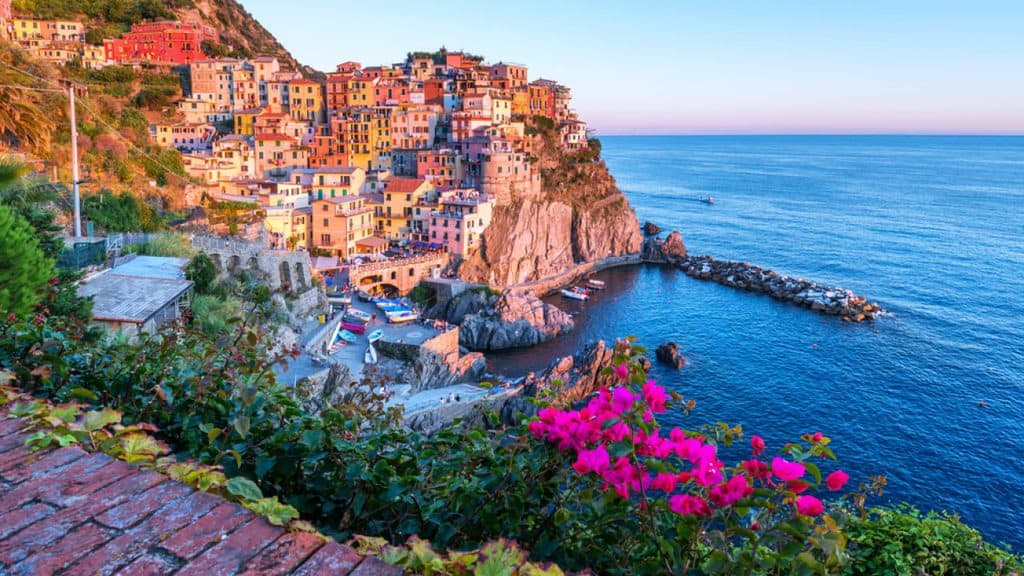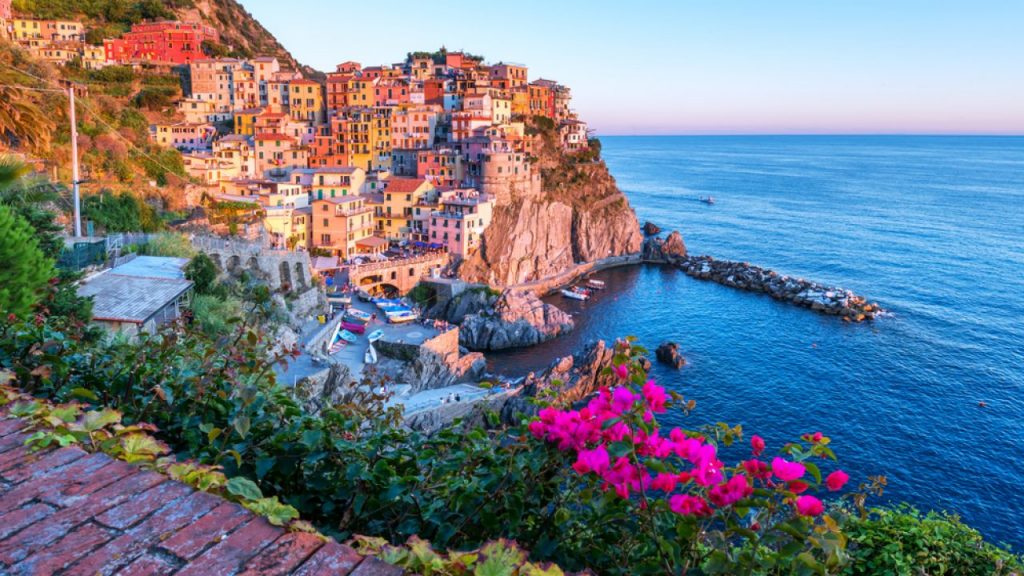 Next to Riomaggiore it's the most beautiful and well known village of Cinque Terre. It's beautiful! Especially when night falls and the facades are lit up and create a unique contrast with the magical colour of the sky.
Sleeping in Manarola is not impossible. There are about 15 accommodations, although most are quite expensive. However, because of the magic of the town, it is one of the best areas to stay in Cinque Terre.
It is important to know that access to the village by car is prohibited. Even for residents. If you see a gap in the road, leave it, otherwise there is a private parking lot at the entrance that costs 25 ? per day.
Where to sleep in Manarola:
La Torretta Lodge
Ca D'Andrean
Da Baranin
Corniglia, a special town but with a scarce offer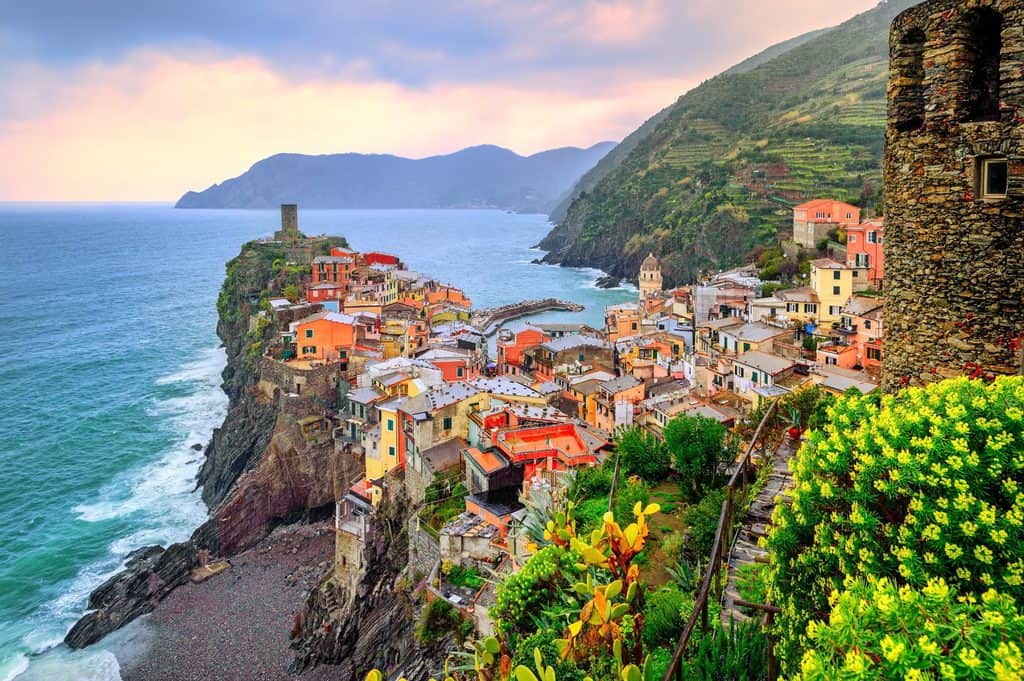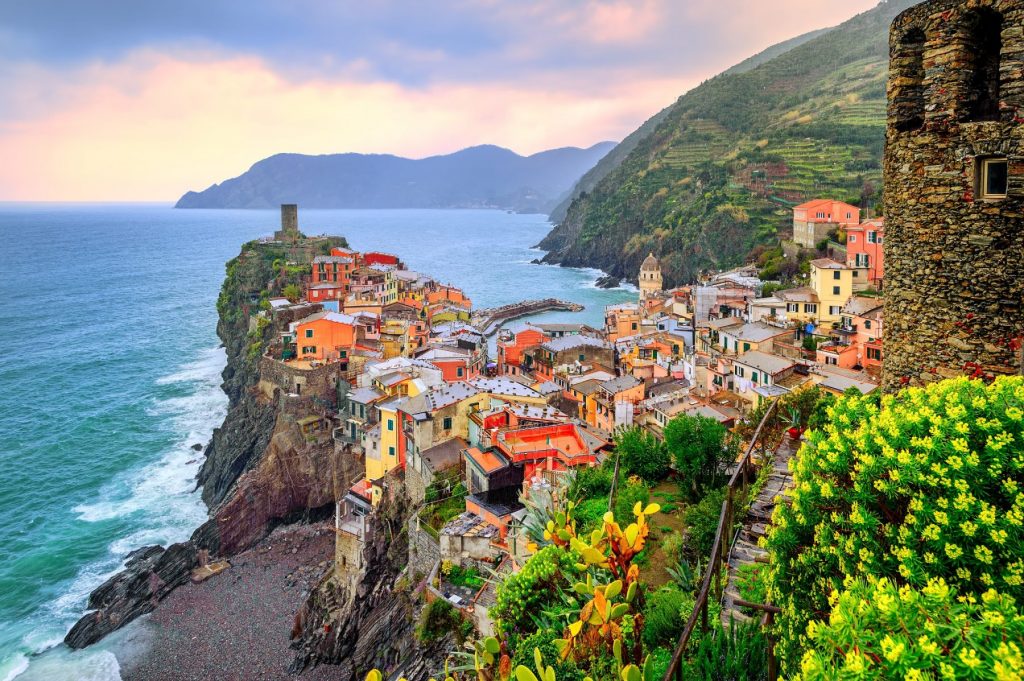 Corniglia is one of the most special villages of Cinque Terre. It is the only one not accessible by sea, as it is located on a hill inland. Accommodation is quite limited, so we don't advise you to spend the night in this village.
Levanto, a good alternative to stay in Cinque Terre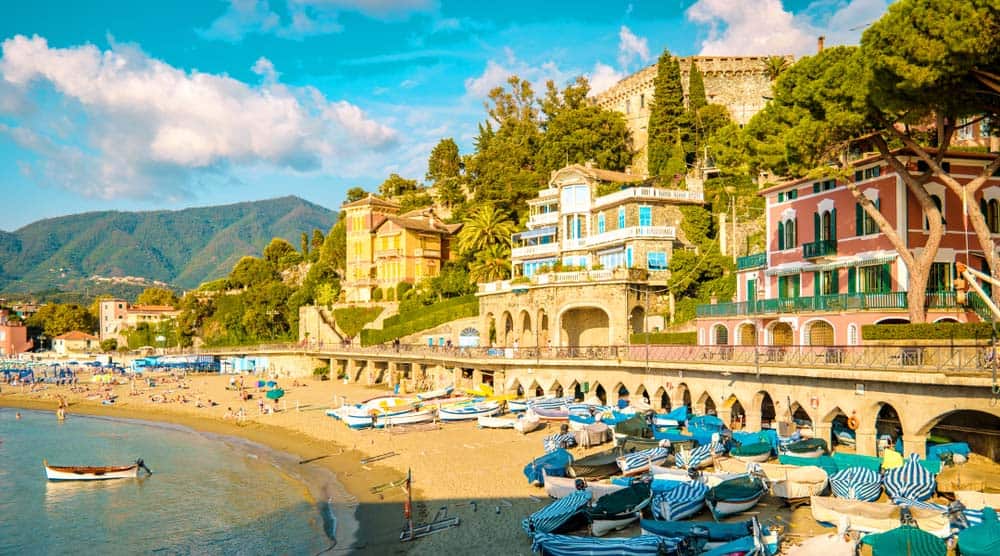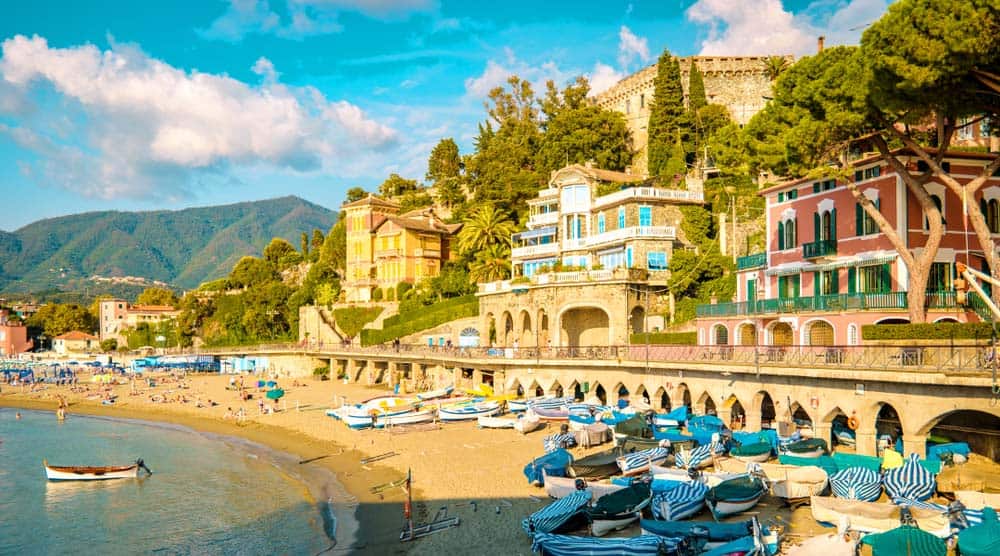 And finally, if you see that this finding a parking space is going to give you a headache, the best thing you can do is look for alternatives such as Levanto or La Spezia. There you will find much more tourist infrastructure (accommodation, car parks…) and you will be able to move around by train.
In Levanto there is a great variety of hotels and for all budgets. And you will only be 10 minutes away by train from Monterosso, the first village of Cinque Terre! Without a doubt, one of the smartest options to stay in Cinque Terre.
Our recommendations in Levanto:
Palazzo Vannoni
B&B La Madonetta (free parking)
Park Hotel Argento