American Airlines Baggage Size – How Big Can Your Suitcase Be?
As an American Airlines customer, you want to know how big your suitcase can be before you go through the hassle of packing and checking it.
You don't want to show up at the airport only to realize that your bag is too big and you have to pay extra or check it in at the gate.
I did some research and put together this guide to show you the exact baggage size requirements for American Airlines.
So what's the American Airlines baggage size? The American Airlines baggage size for carry on baggage is 22 X 14 X 9 inches. The carry-on luggage must also fit in the overhead bin or beneath the seat in front of you.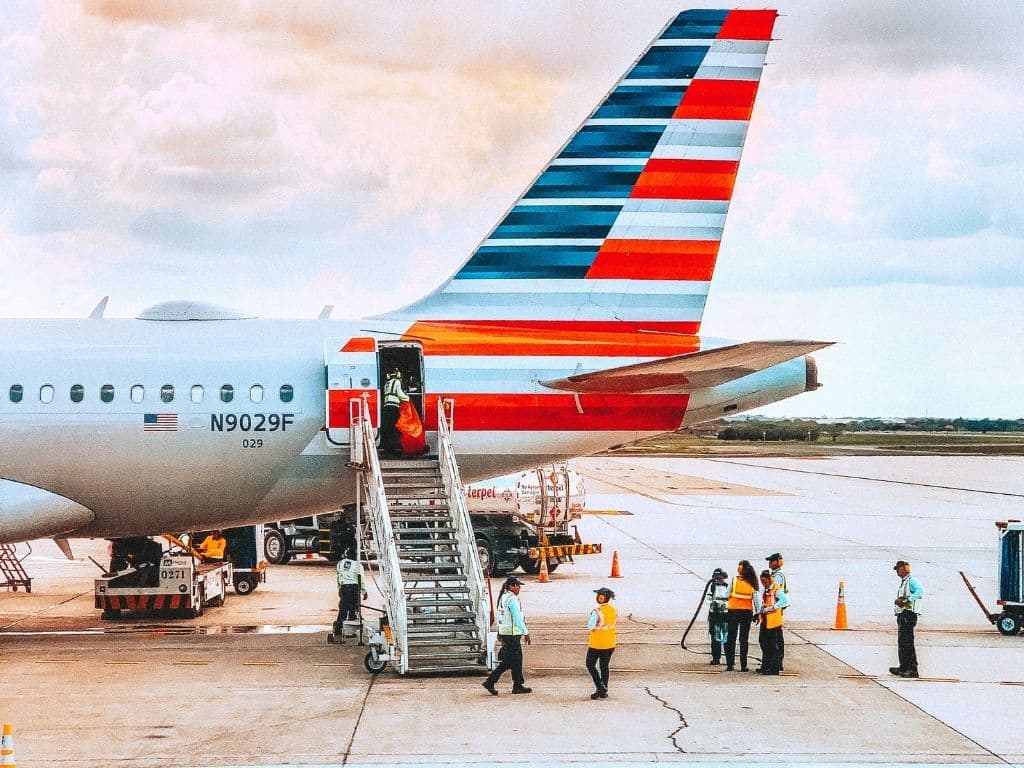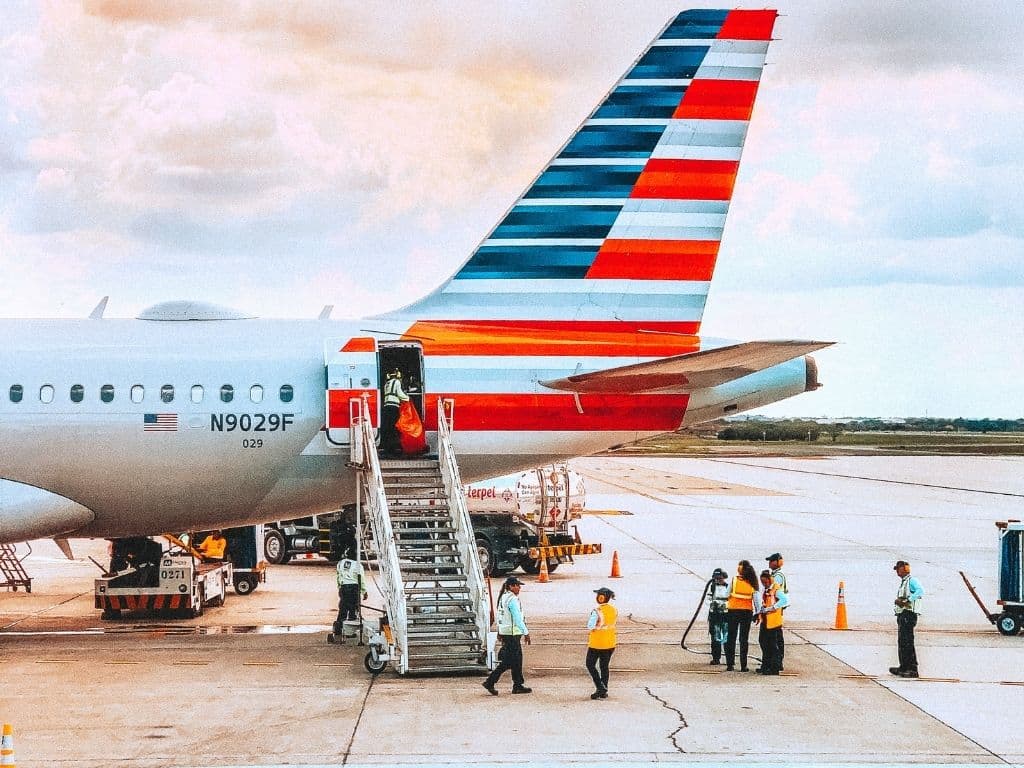 Here's a list of the most common American Airlines baggage size restrictions, so you can plan accordingly.
Baggage Size Restrictions on American Airlines
According to American airline carry-on baggage laws and regulations, a traveler can bring a single piece of carry-on baggage and personal belongings, such as a camera bag, laptop bag, briefcase, or hand handbag, without incurring any fines or penalties.
Carry-on baggage weight and size restrictions
Here are the weight and size restrictions of the carry-on baggage in American Airlines. 
The person can carry 22*14*9 inches or 56*36*23 centimeters size baggage with them. This measurement also includes the dimension calculation.
The passenger's carry-on luggage must fit in the overhead bin or beneath the seat in front of them. 
Personal things must be small enough to fit beneath the passenger seat in front of them.
The piece of baggage does not include diaper bags, jackets, duty-free items, umbrellas, strollers, wheelchairs, crutches, walkers, child restraint seats, and more.
There is no required space available under the seat, so one must place their bahs in the overhead bing during take-off and landing.
Benefits of carry-on luggage
Baggage Charges
Carry-on luggage might save you money on baggage costs. The carry-on bag fits in the overhead compartment is allowed on most major carriers. Personal belongings are allowed on the plane but must fit beneath the seat in front of you.
Time
Another reason people carry on instead of checking bags is to save time. The main advantage of having your luggage on board is that you won't have to queue around the baggage carousel to get your bags.
Checked baggage rules and requirements
According to American Airlines' checked baggage policies, travelers can bring two bags as a standard, ten bags for domestic, transpacific, and transatlantic flights, and five bags for trips to Mexico, Central America, South America, and Brazil.
The dimension of the checked baggage can be around 62 inches or 157cm, which includes length, width, and height.
You can carry the checked baggage with 23 kilograms weight.
If you travel to Brazil, you must bring checked baggage with 32 kilograms.
Benefits of checked baggage 
Anything you're carrying into the cabin as check-in luggage is check-in luggage. Checked baggage includes sports equipment and instruments that do not fit in a carry-on bag. As a result, these things will get stored in the cargo hold and unavailable to you throughout the journey.
Lithium batteries, liquids exceeding 3.4 ounces, weapons, and anything that may get used as a weapon, such as baseball bats, metal knives, box cutters, and even pocket knives, are forbidden from being carried in the cabin and must be searched.
Baggage fees and cost
The purchased fare type by the passenger, the destination determines the baggage fee, if the passenger is a U.S military personnel, or a dependent membership, according to American airlines.