"Mykonos" and "cheap" don't go together. However, there is a good selection of affordable places to stay, often without having to undermine the location or amenities. Where the Mykonos hospitality scene shines is in smaller, more affordable hotels that trade great design for unique details without compromising the experience. If you want to head to the party island without spending a fortune, here are the best cheap hotels in Mykonos.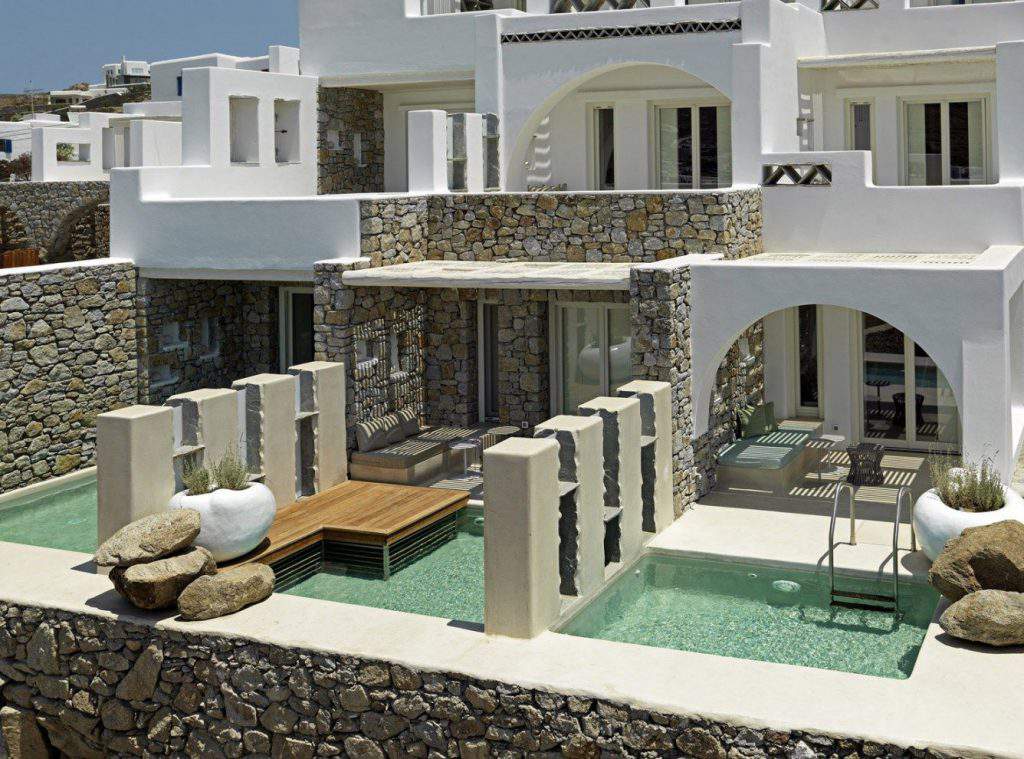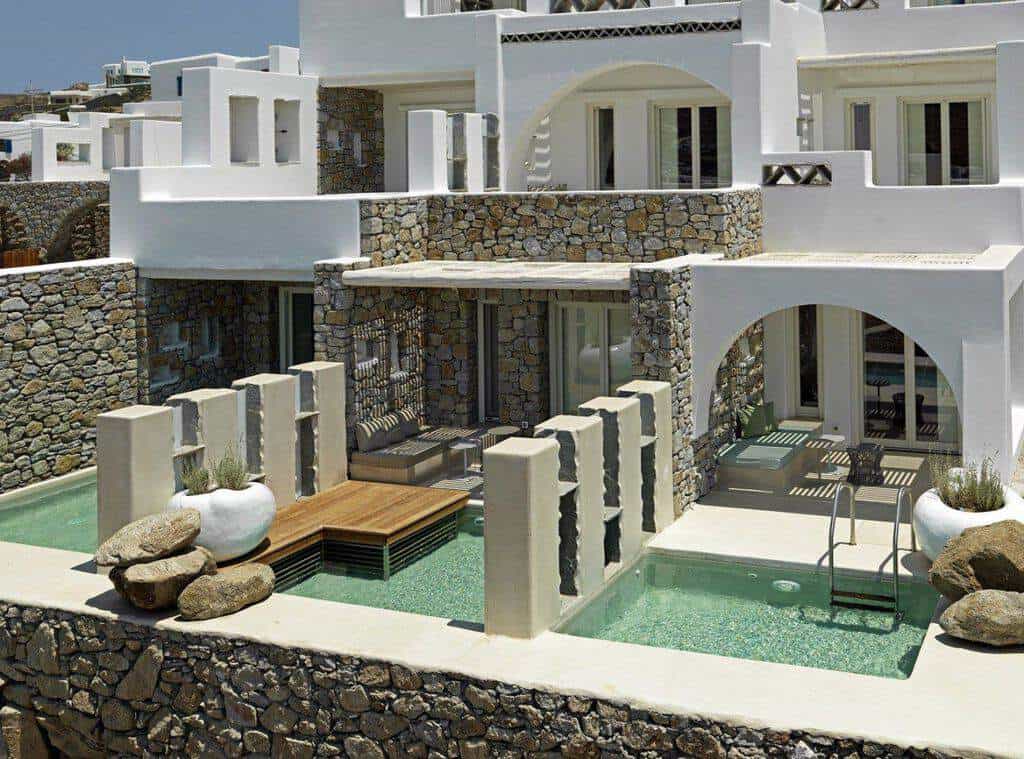 Tips For Booking Hotels in Mykonos
Booking.com is a website for online booking of the best hotels in Mykonos.
Book hotels in advance (at least 8 months before the travel date) to get discounted rates and the best accommodations. Book for the best hotels in Mykonos on Booking.com.
Mykonos Town is a great place to stay. It is full of  restaurants, shops, bars and fun nightlife.
Mykonos beach hotels that are priced moderately: Deliades Hotel located in Ornos Beach and Acrogiali Hotel located in Platis Gialos Beach.  Deliades Hotel is only a few kilometres away from Mykonos Town. Acrogiali Hotel is just steps away from the beach of Platis Gialos. Both hotels (Deliades and Acrogiali) are located at two of the more popular beach towns but are reasonably priced for their location. 
Best Mykonos Budget Hotels 
Mykonos is a popular destination and does not come cheap. The ones listed below have price ranges from cheap to mid-range.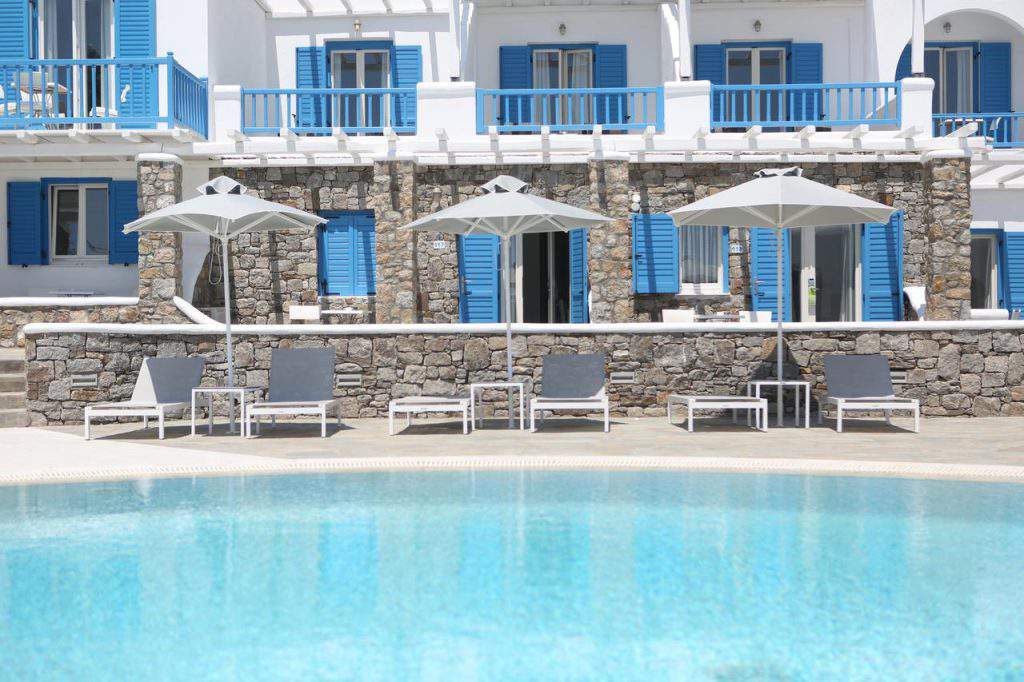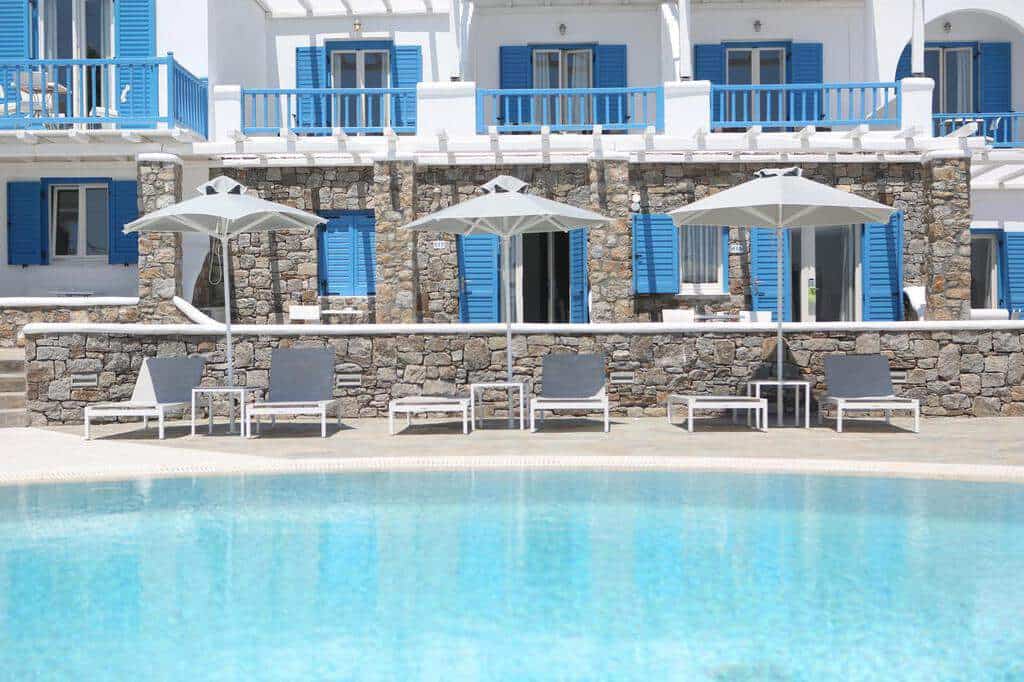 A minimalist hotel with Cycladic chic style on the south coast of Mykonos. It is two minutes away on foot from the beach of Platys Gialos which has a few Makonos restaurants that lines the beach. 
Boat shuttles to the bars and cafes of Paraga Beach are also available and there are boats at regular intervals to Super Paradise and Paradise beaches for those who want to enjoy nightlife at the beach. 
The hotel has whitewashed and tiled big rooms complete with flatscreen TVs and a/c. These rooms have balconies with views of the colorful garden or the hotel's gigantic pool.  
A breakfast buffet with fresh produce from the local farms is available. You also get free transfers from and to the airport or the port. 
This affordable hotel is located on Platys Gialos Beach.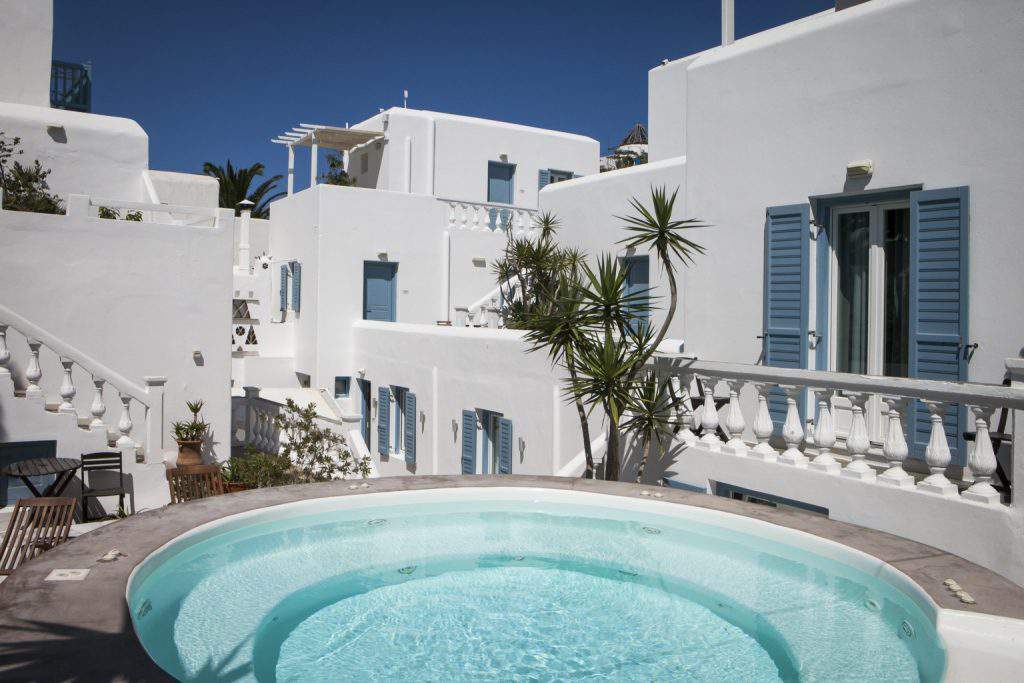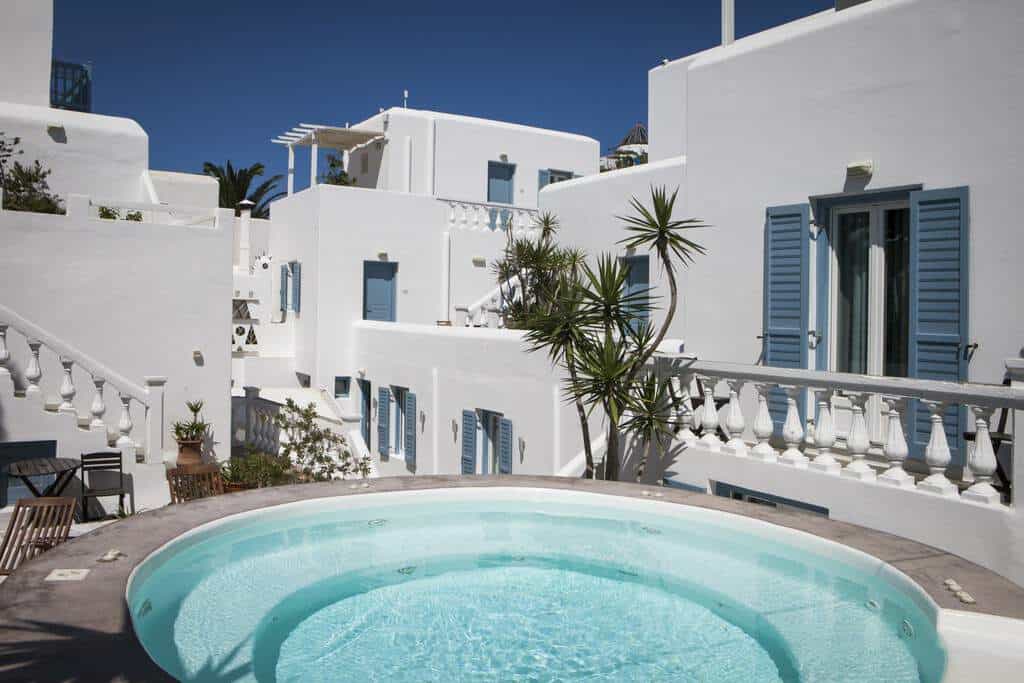 This is an excellent family hotel that is within budget. This is conveniently located on a shopping street and just a short walk away from the popular Mykonos restaurants, shops and nightlife.
This is run by the owner's family and reasonably priced depending on the room size. 
The rooms are clean and comfortable with white and cream furnishings and is complete with an a/c, a mini-fridge and a satellite TV. 
Their Rooftop 119 room has the most beautiful view of the town's maze of roads and Cycladic buildings that are whitewashed. 
The hotel has a lot of charming patios and quiet nooks as well as a small Jacuzzi with cold water for summer dipping. They serve Continental breakfast. 
A pretty hotel on the beautiful beach of Elia with the stunning views of the lush gardens or the Aegean. 
They have light and airy, spacious whitewashed rooms that have furnishings of blond wood and has high beamed ceilings. Some rooms have their own small terraces, and others have balconies. The suites have their own deep tubs. 
There's only one restaurant, but is the best for seafood.  
You can easily travel to Mykonos Town on buses that regularly goes through Elia. The other popular Mykonos beaches like Super Paradise, Paradise, Platys Gialos, Ornos and Paraga are also accessible on the water taxis.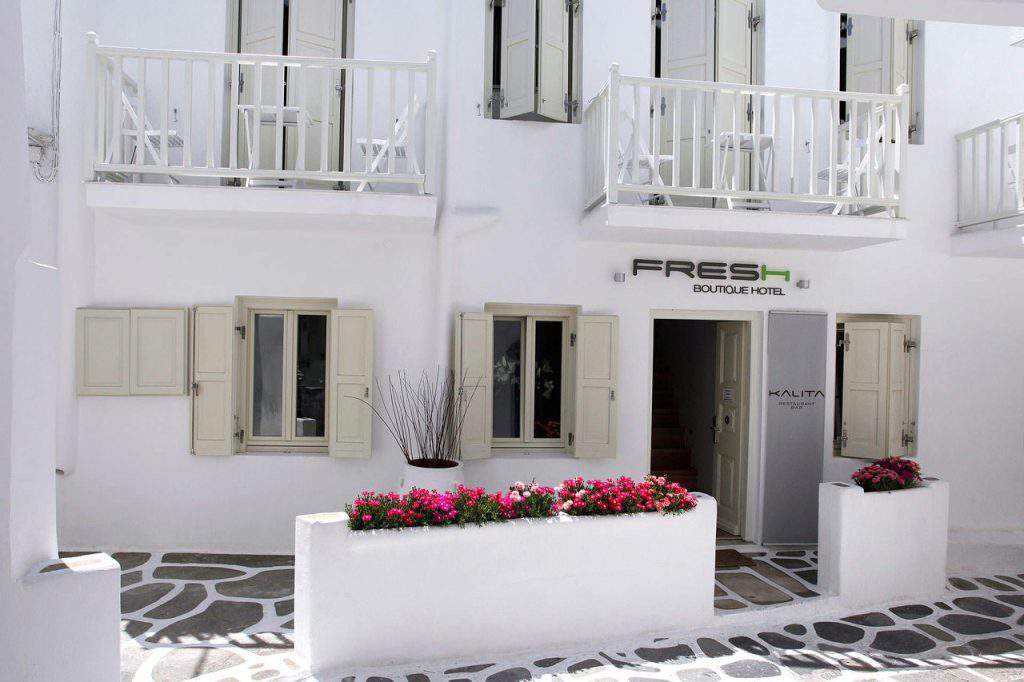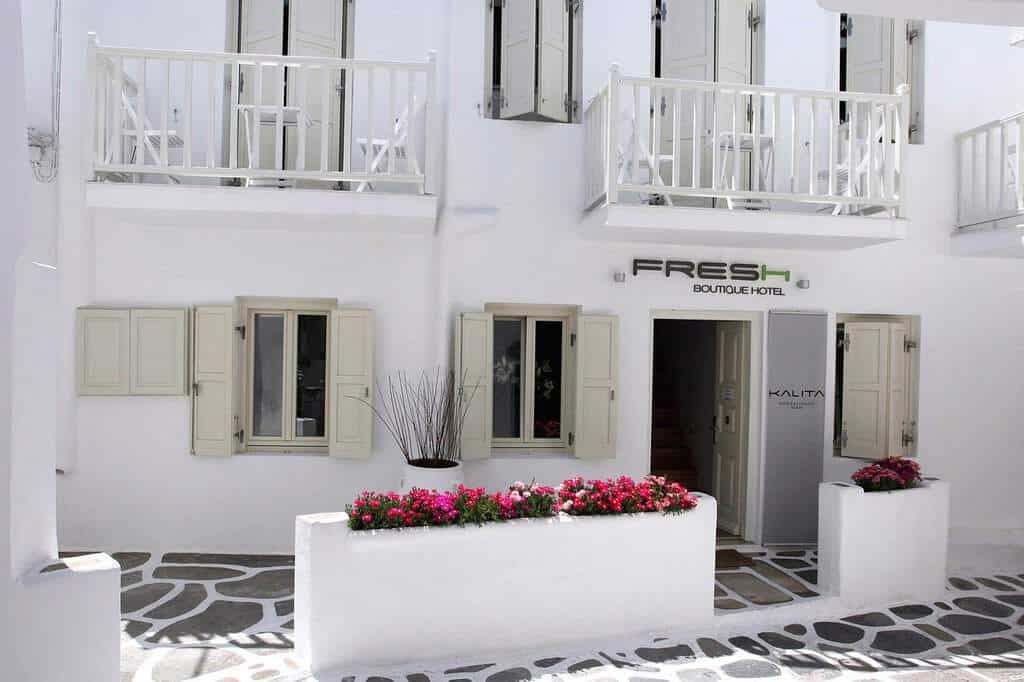 A stylish little boutique hotel located right at the center of Mykonos Town. It is close to the Cine Manto (a beautiful open-air cinema) and just a few paces away from fabulous restaurants and the shopping streets.  
The rooms are all in a soft neutral color with very comfortable beds and a flat-screen TV. The bathrooms are elegant with toiletries that are locally made. Fresh fruits await in your room to give you a warm welcome.   
 The hotel's Kalita restaurant has a relaxing garden setting and serves a fusion of fabulous Greek dishes with mixed cocktails and a highly rated breakfast.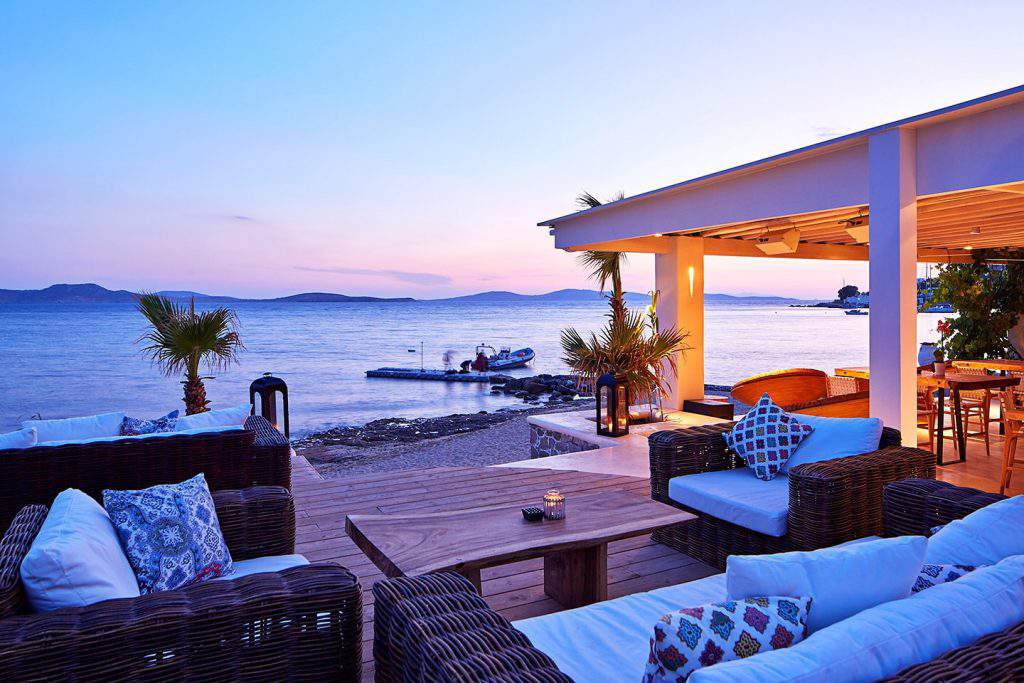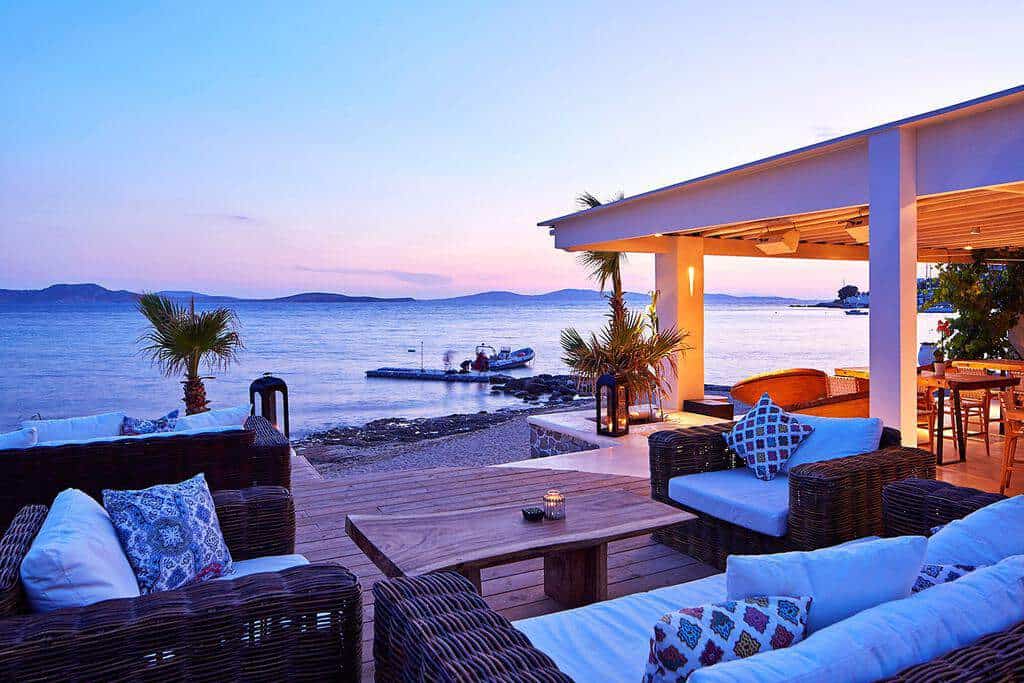 A popular and favorite hotel for couples. It has a big lovely pool and lots of sun recliners to relax on at its own private beach. 
Their large suites and double rooms are in neutral shades with walls made of rough-hewn stone and a stunning view of the sea. The rooms are equipped with Coco-mat beds in King's size and have a flat-screen TV. 
The hotel's Hip Mixolory bar is right by the poolside and serves cocktail drinks and sushi. 
The famous Hippie Fish restaurant, known for serving fresh (catch of the day) seafood dishes and pasta is just a walk away. 
Just 10 minutes on foot is Kapari Beach where you can watch the setting of the sun in all its glory. 
Hotel Philippi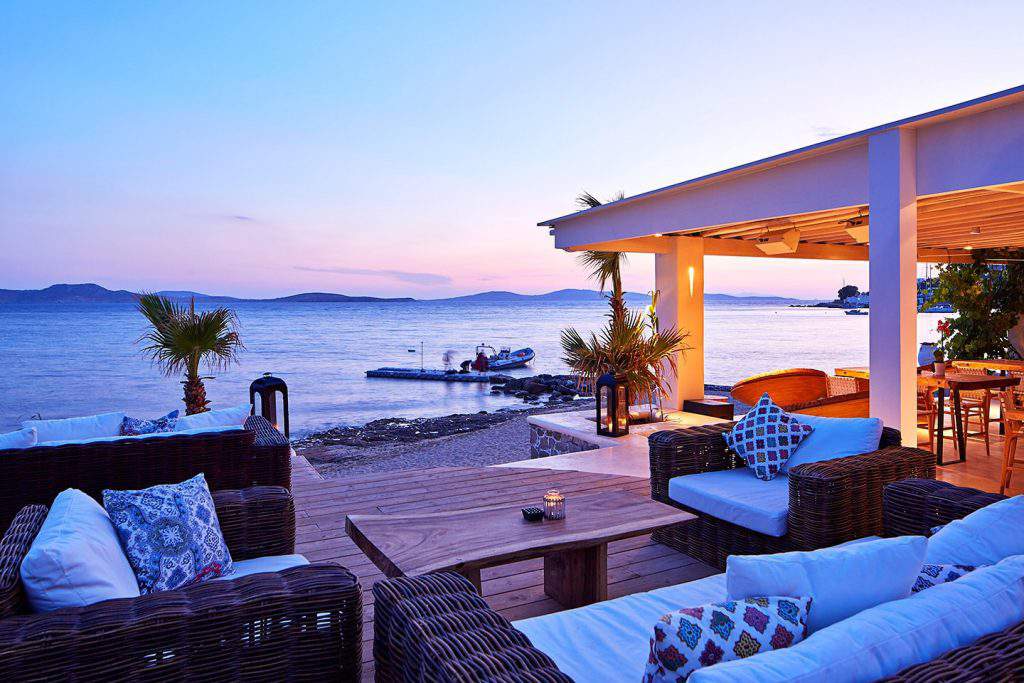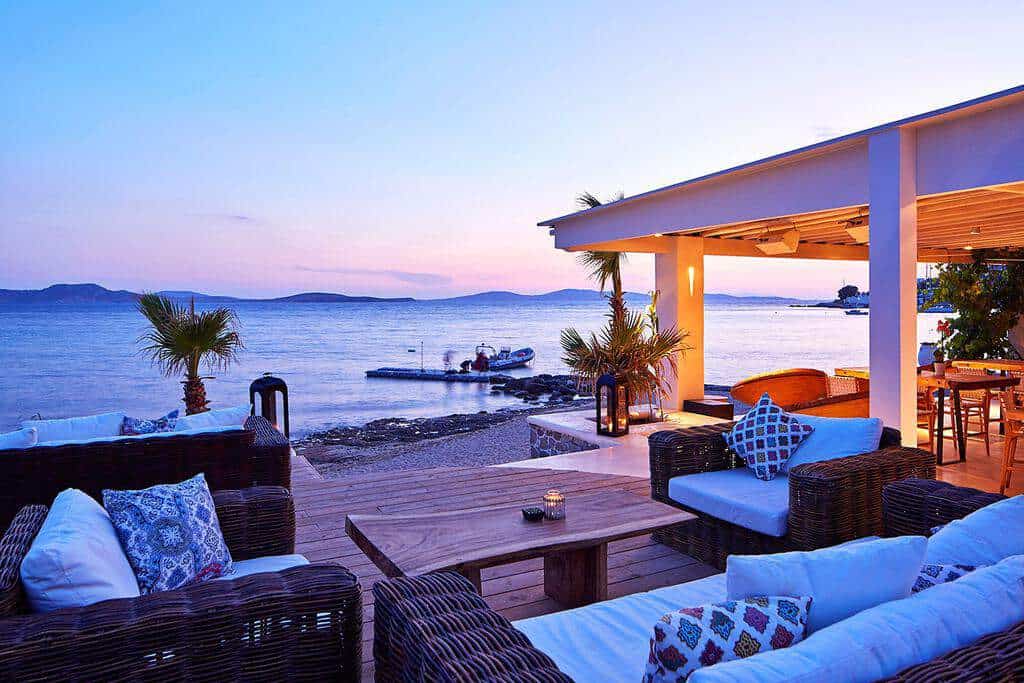 You'll get the warm feeling of being at home in this charming hotel right in the hub of Mykonos Town. It is near to everything. From shopping, to dining and even for sightseeing.  
It is close to the Mykonos windmills (a popular tourist destination), open-air cinema, the shopping street Enoplon Dynameon and Little Venice's numerous bars. 
They have clean, comfortable rooms with a/c that offers a view of the tranquil garden with lemon trees or the cute little streets of Mykonos Town.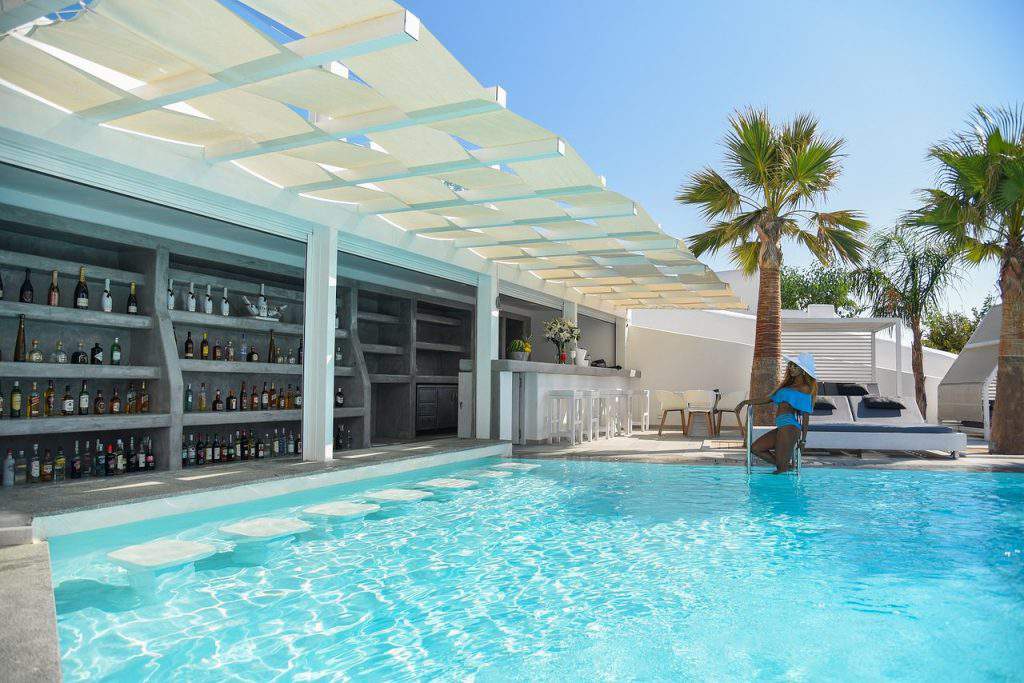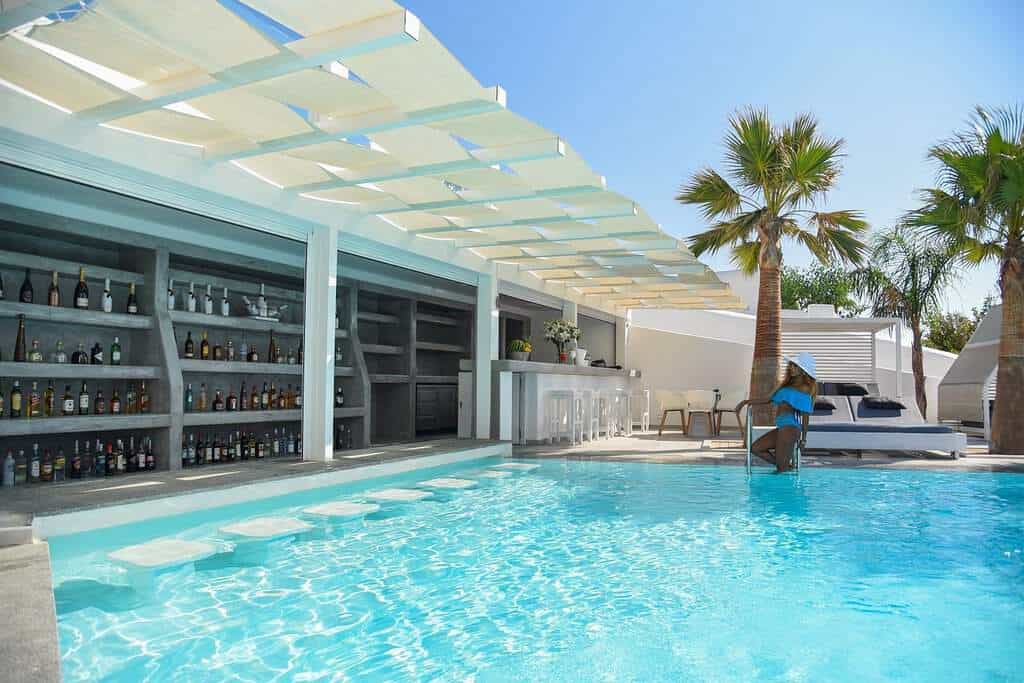 A whitewashed Cycladic hotel above Paradise Beach. 
It has self-contained studios, family rooms and double rooms with sophisticated furnishings, sound proof walls (prevent guests from being disturbed by the loud party noise outside) and balconies providing views of the Aegean. 
The hotel has a nice big pool, and its own restaurant and bar where you can get traditional Greek dishes. There's also a good Indian restaurant nearby that serves authentic Indian dishes. 
Cavo Paradiso superclub and Club Tropicana are just close by and shuttles to Mykonos Town regularly available if you want to enjoy the nightlife in town.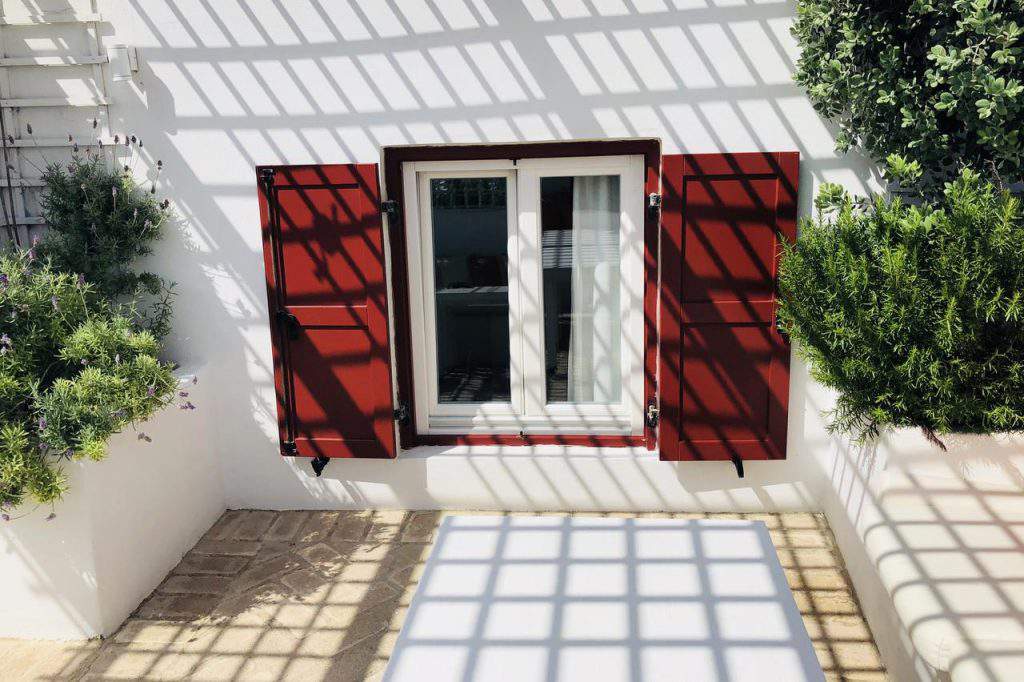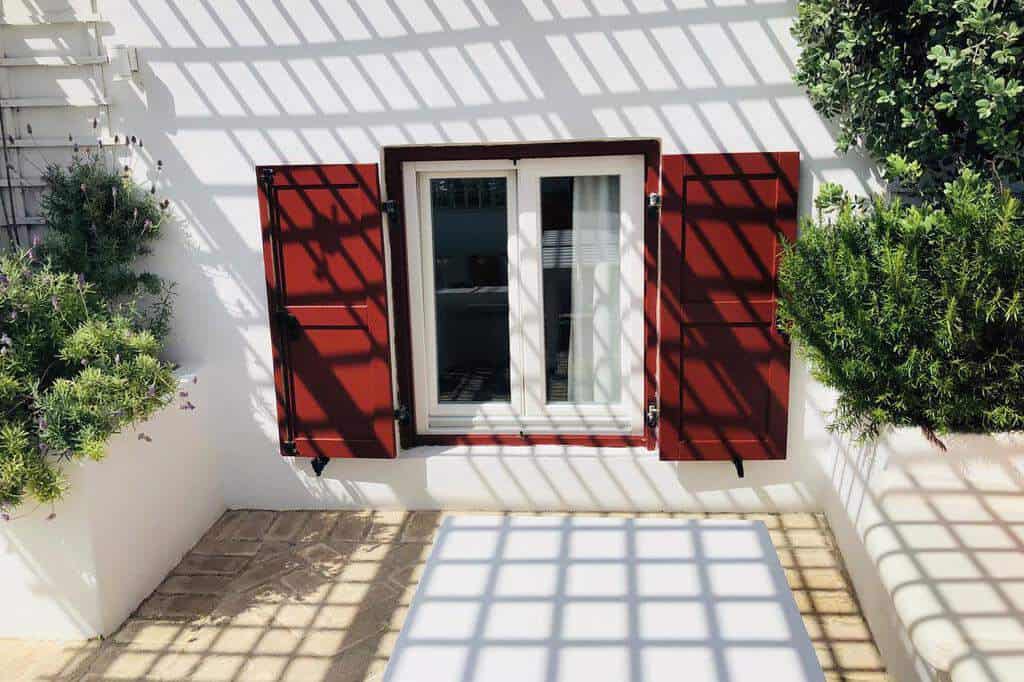 A small charming boutique hotel right on the street of Nikolau Kalogera, with only four rooms and a terrace on the rooftop for watching the sunset. 
It's in front of one of the best bakeries in Mykonos Town and just 5 minutes away on foot from the shopping streets, restaurants by the waterfront, Little Venice's bars and the popular Mykonos Windmills. 
The rooms have parquet floors, wooden beams, art that was chosen individually and a beautiful view of the Old Town. Their clean bathrooms have bathroom slippers and toiletries that are locally made.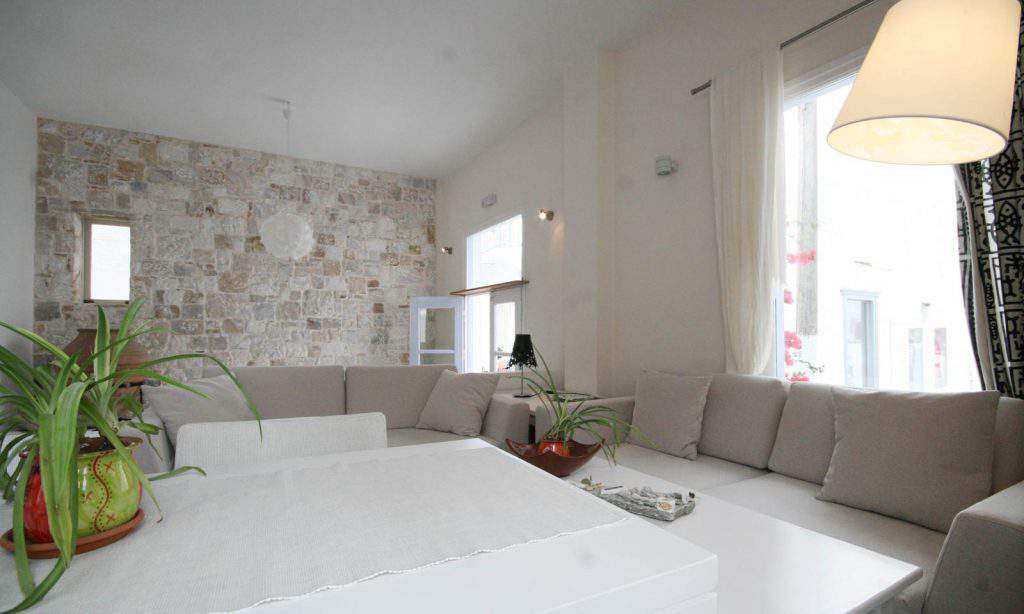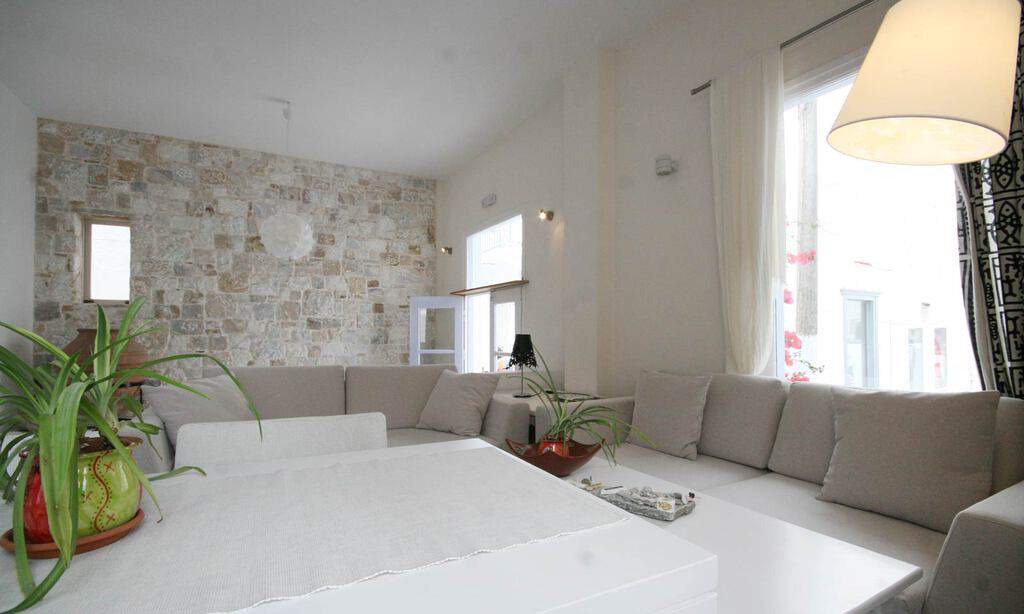 A favourite hotel of couples on a small road just off of the shopping streets of Mykonos Town. It is just a short walk away from the Greek fashion boutiques, unique items and jewellery. It also two blocks away from the restaurants on the waterfront. 
Their rooms are appropriately sized, with tiled floors, full of color bedspreads, a fridge and plasma-screen TV. 
Their rooftop room has its own terrace that shows the amazing view of the maze-like streets of the Old Town and the port. 
Their prices already include a free breakfast buffet, and you get to interact with the friendly owners.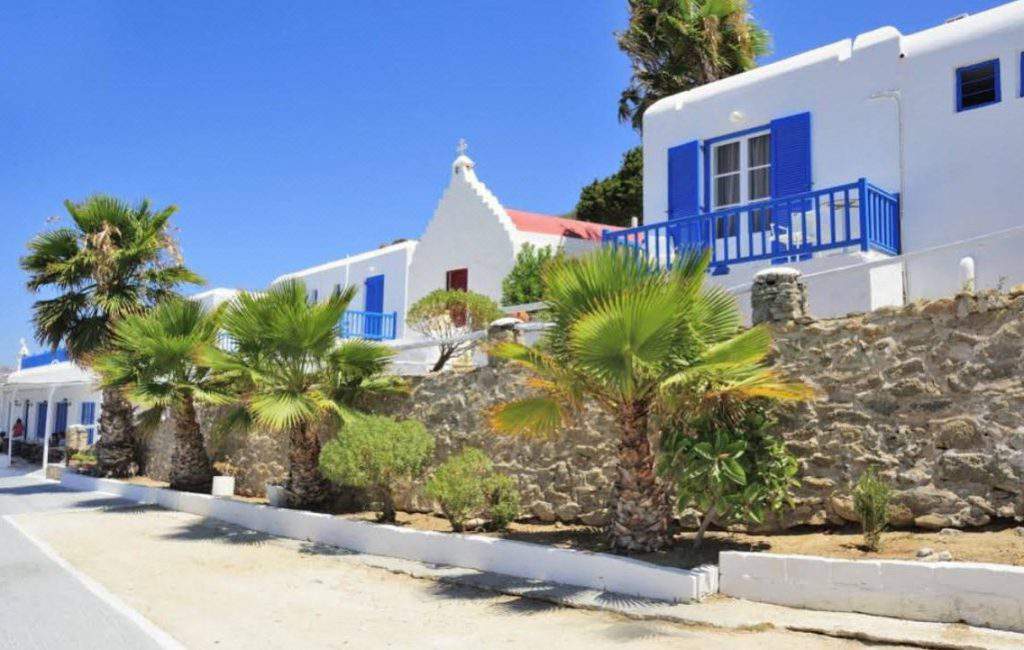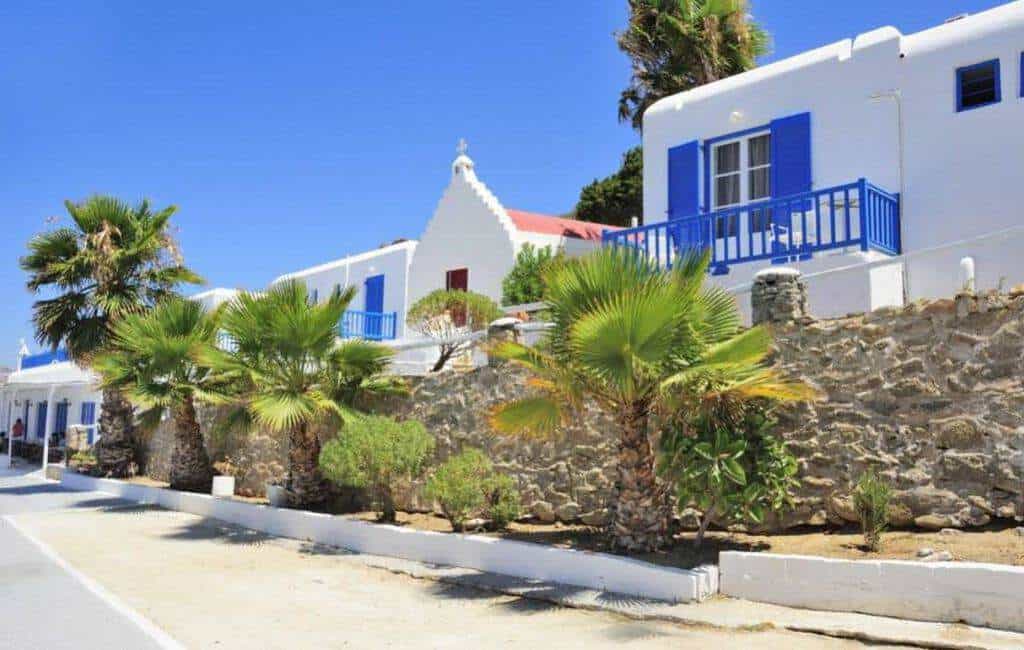 A nice small hotel that is on the beach of Megali Ammos but at an affordable price. Megali Ammos is a strip of sandy beach closest to the busy Mykonos Town. 
Their rooms and studios (good for 4 people) have whitewashed walls and artworks with nautical themes. The studio rooms have their own kitchenettes. You can enjoy the cool sea breeze from both of their a/c rooms and fan rooms. The rooms facing the sea have their own balconies. Twin and double rooms that has a shared-facilities arrangement are the cheapest. 
A popular tavern is just at the beach's other end. The restaurants and bars in Mykonos Town are just 10 minutes away on foot. Ornos beach's restaurants are 20 minutes away on foot. 
This budget hotel is located on Megali Ammos Beach near Mykonos Town.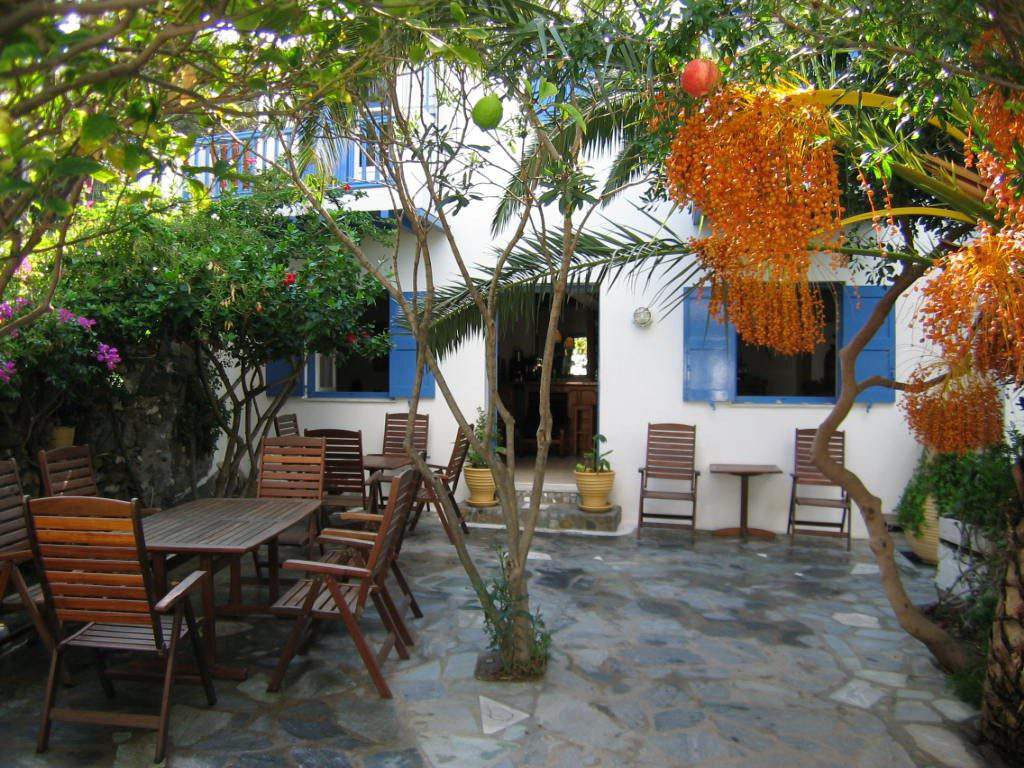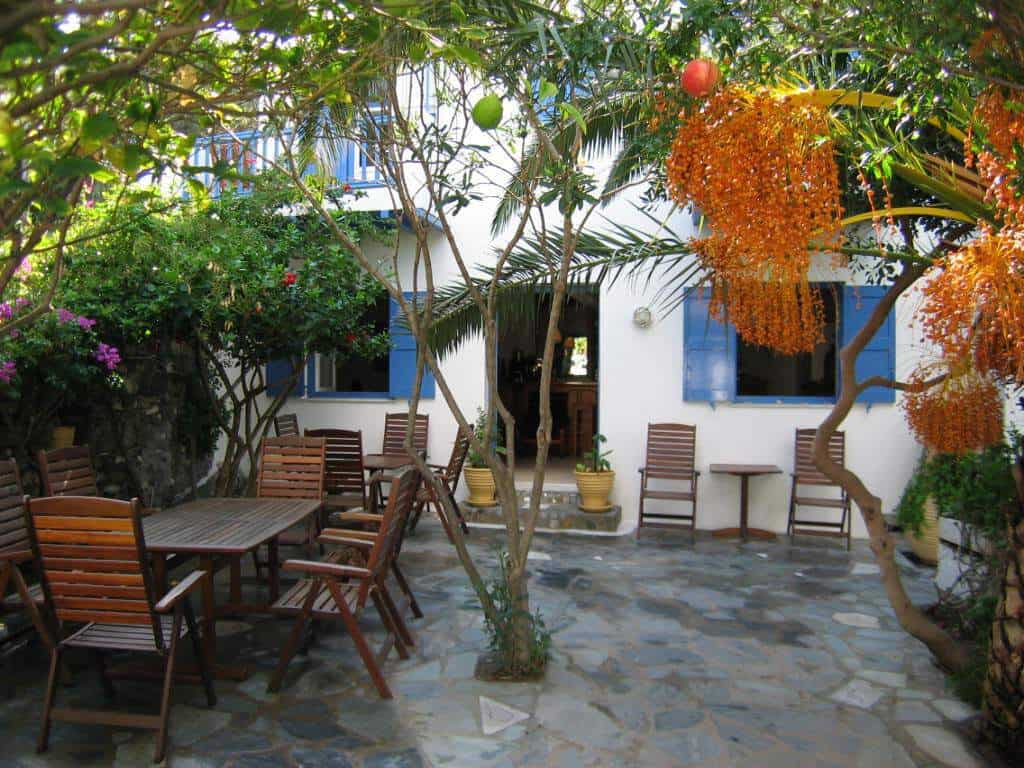 A favourite of guests among the budget hotels. This is a friendly hotel with beautiful lush gardens and very hospitable owners.  
This is right in the heart of the city and a few steps away from popular restaurants, bars along Enoplon Dynameon Street, and the shopping streets.  
All of the rooms, regardless of size are en-suite with its own terrace or balcony. 
A free breakfast is included in their room rates, and you get a complimentary welcome drink from the owners upon arrival. 
You can also ask the owners for information as well as directions to the popular attractions, dining places and beaches.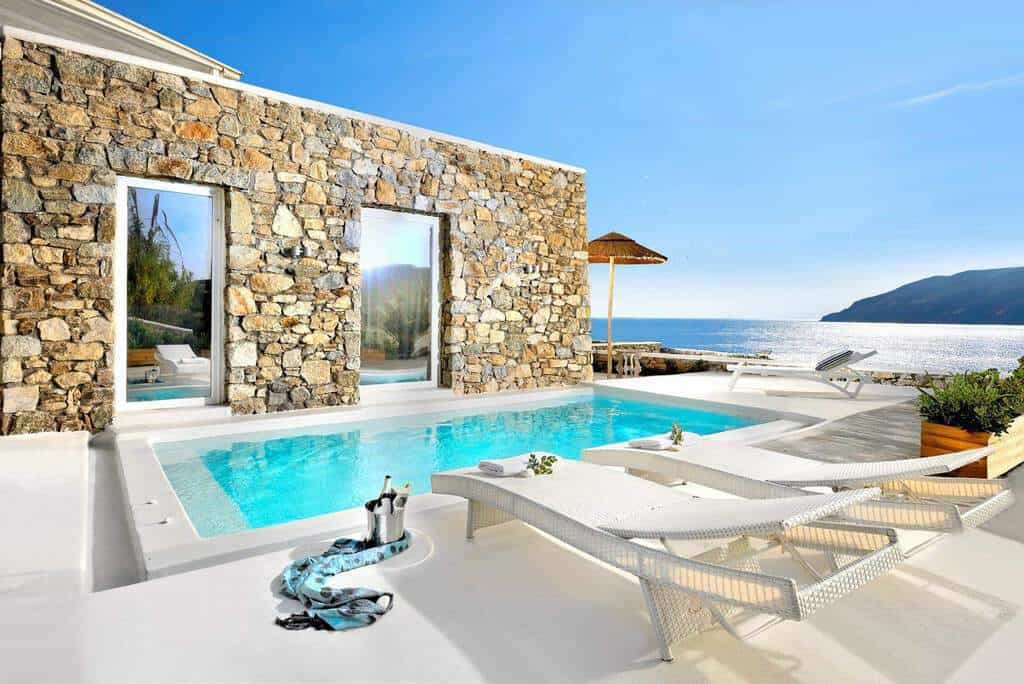 This lovely hotel gives great value for your money, especially on the off peak season of July to August. 
The quiet and remote wide, sandy beach of Kalo Livadi is just a short walk (5 mins) away. It also has a stunning infinity pool with an amazing view of the deep-blue Aegean Sea.  
The individually designed rooms are stylish and have walls made from rough-hewn stones. All rooms have comfortable beds and a/c and one of the suites has a private pool. 
A cozy restaurant by the beach is close by and there's a snack bar at the hotel. A scooter or ATV would be helpful though if you want to easily access the other parts of the island. 
This affordable hotel is located at Kalo Livadi.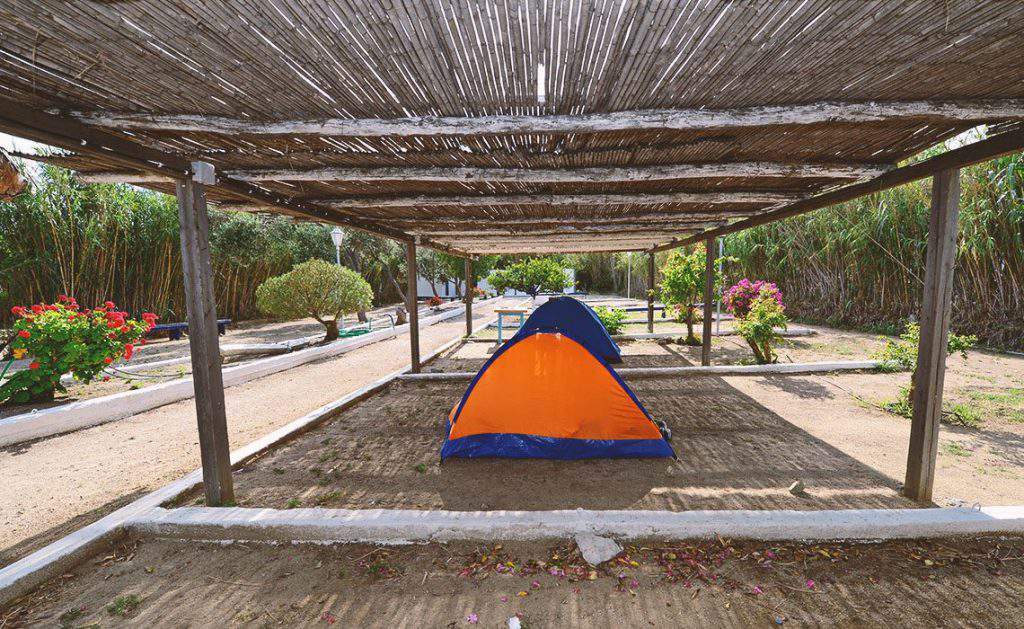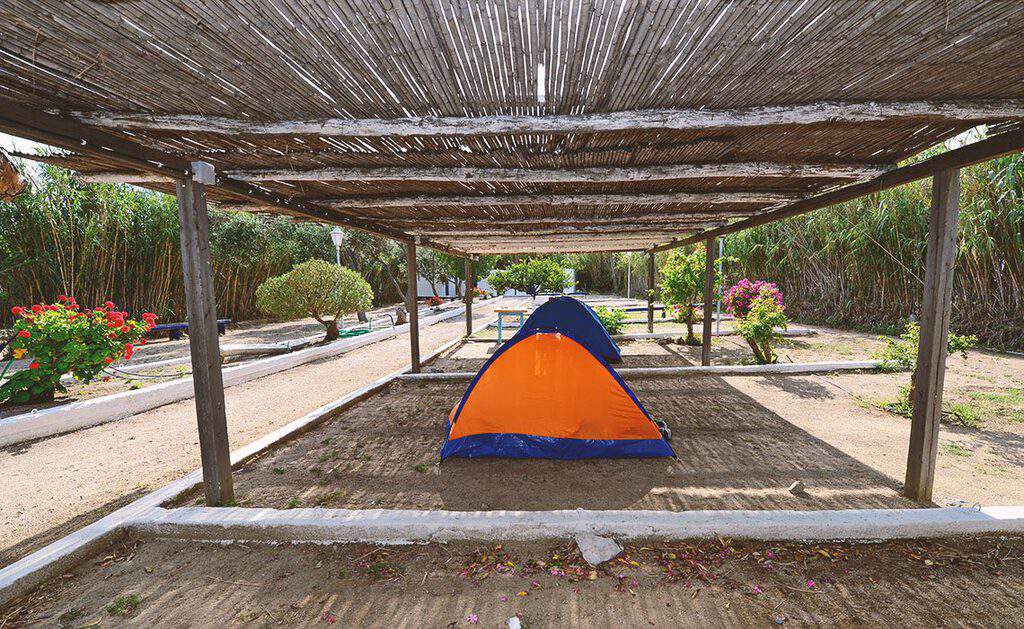 This is a "Camping" where guests won't be sleeping in tents.  
This is the perfect hotel for young tourists who loves to party. The hotel is situated at the back of Club Tropicana and just a few paces away from Paradise beach. The popular Paradiso superclub is only 10 minutes away on foot. 
Their main building has hotel-like rooms with a/c that can accommodate up to 4 people. The garden area has wooden bungalows with facilities at the common area. 
While the accommodations are great for the younger generation who parties all night during the summer, the easy access location is ideal for families during the shoulder season when it is quiet. 
A restaurant that serves traditional Greek food is available at the area. If you want more dining choices, you can easily go to the Mykonos Town where more restaurants abound as there are available free shuttles even at night that stops right at Club Tropicana's front door.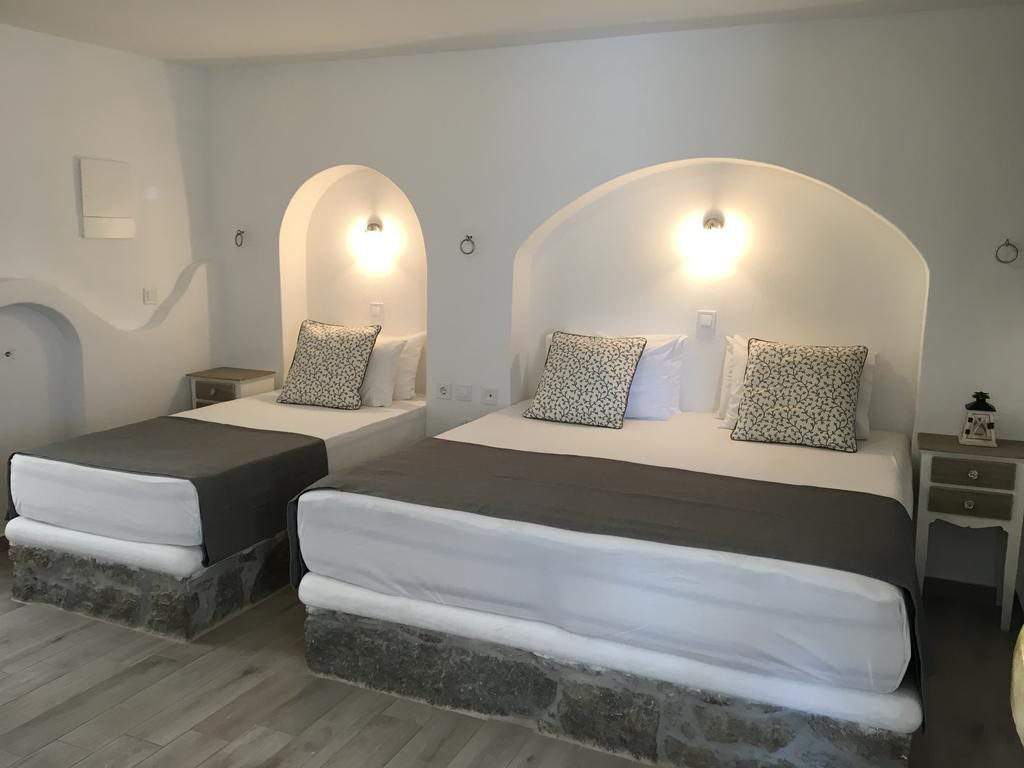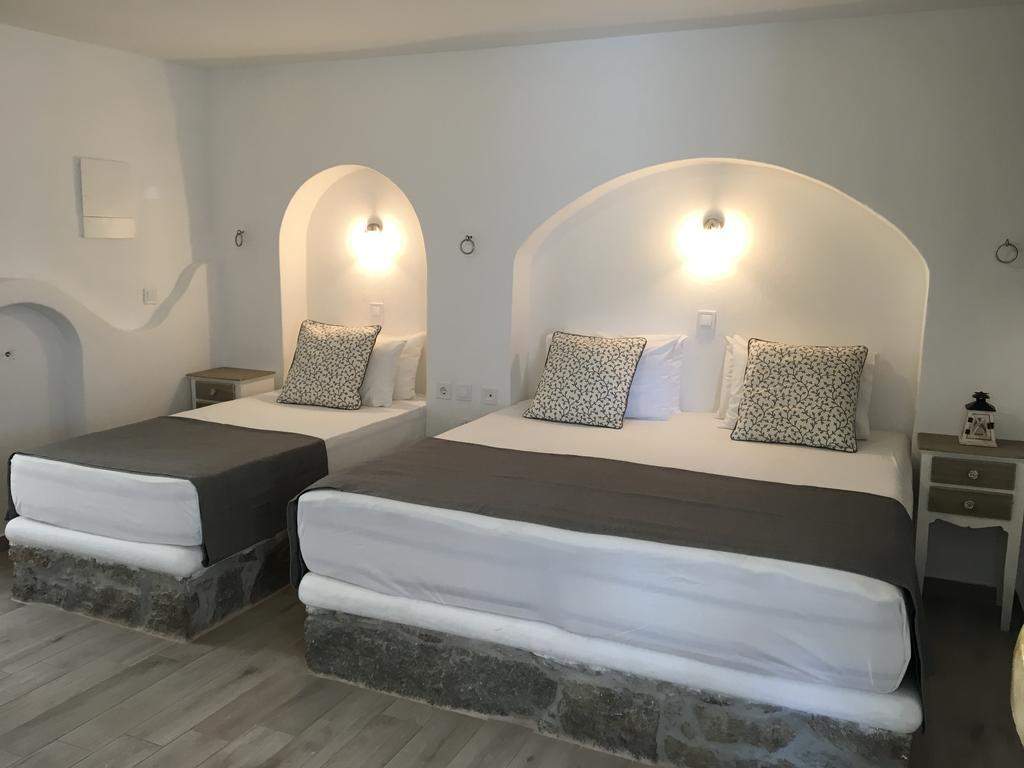 With a beautiful, huge pool at the center surrounded by a cluster of cosy rooms and apartments, this hotel looks like a tiny village (hence the name).  
Their apartments have its own kitchenette and can accommodate 4 people. 
The hotel sits at the outskirts of Mykonos Town, towards Ano Mera road. This is great for families who wants a budget vacation by the pool. 
They have a restaurant and a bar by the poolside. If a vehicle is available, the nightlife and dining places in Mykonos Town are just a few minutes away. If you are craving for Italian dishes, an Italian restaurant along the road towards Ano Mera. 
The hotel does not have free shuttles to Mykonos Town but it has free airport and ferry port transfers.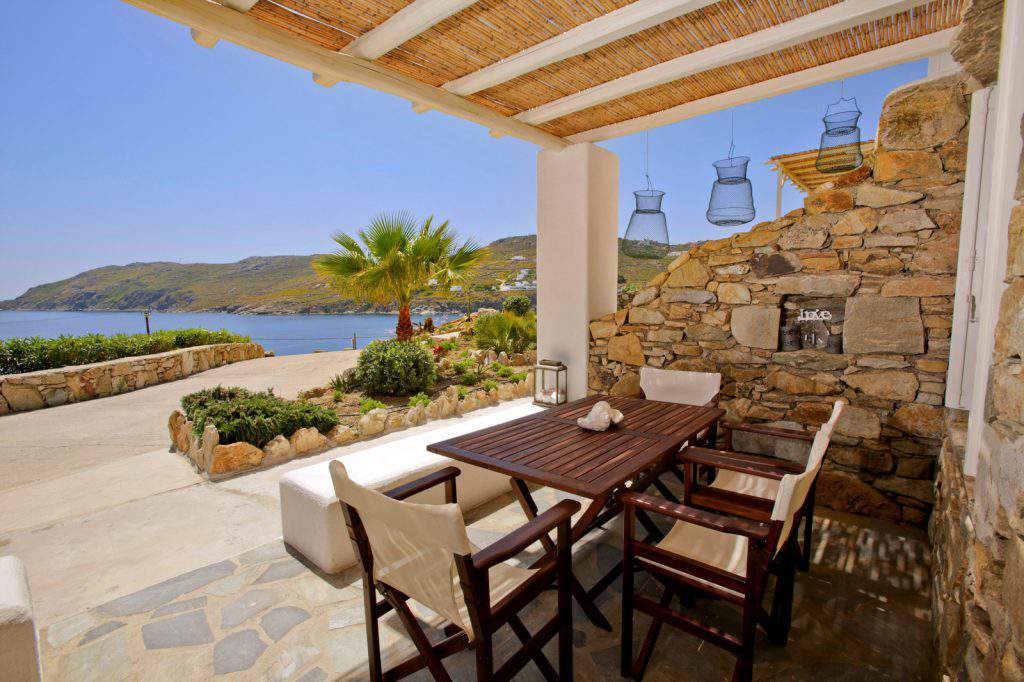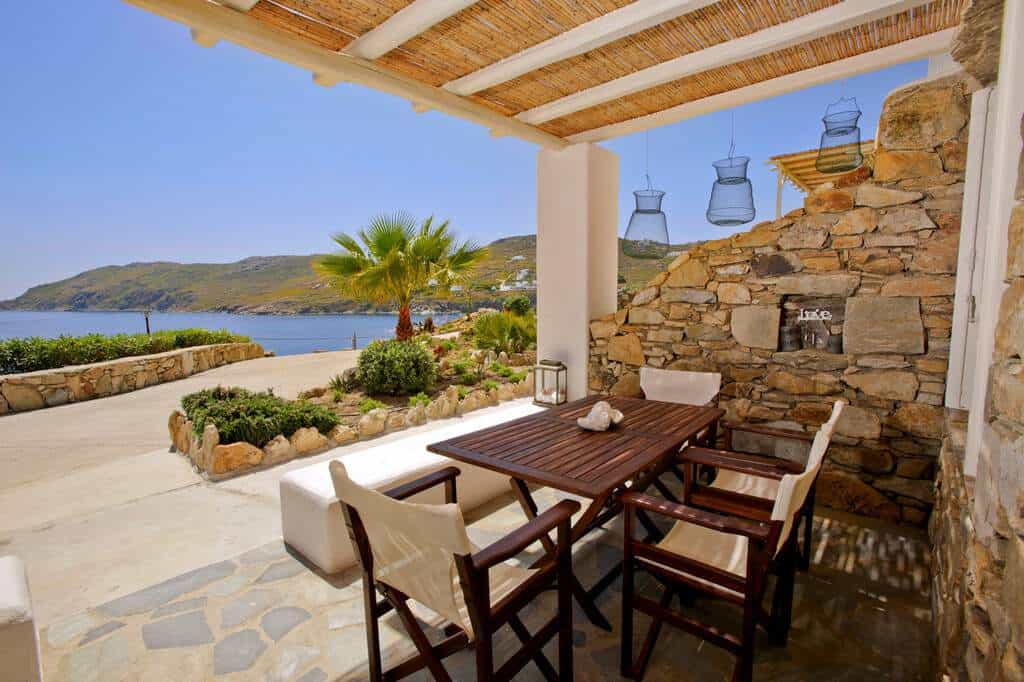 These are traditional houses made of stone and situated on a hillside. This is perfect for large groups and families and at a bargain price during the off peak season.  
These houses have stone floors, wooden beams and sits on a beautiful hillside overlooking the blue sea. Each house has a couple of apartments and studio rooms. 
The stylish apartments have their own kitchens, private terraces and even a hammock for some relaxing time.
The wide, crescent-shaped, sandy beach of pretty Kalo Livadi, is only a two-minute walk from Salty Houses.  
This is also a great beach for water sports of any kind, which you can organise with the owner of the property.  
You can dine out at the restaurant by the beach.  
The area is peaceful but not easily accessed by bus.  
This budget hotel is located at Kalo Livadi.  
Read more:
Best Hotels In Mykonos
Best Restaurants In Mykonos
Mykonos Or Santorini?
Athens To Mykonos
Best Places To Stay In Mykonos
Mykonos Nightlife
Renting A Car In Mykonos
Cheap Hotels In Mykonos
Best Beach Hotels In Mykonos
Best Time To Visit Mykonos
Family Friendly Hotels In Mykonos
The Best Honeymoon Hotels In Mykonos
The Best Tours In Mykonos
Mykonos To Delos Tour