Where To Stay In Isla Mujeres? 13 TOP Hotels in Isla Mujeres
Isla Mujeres is a small island off the coast of Cancun, Mexico. It's a popular tourist destination, thanks to its beautiful beaches and coral reefs. If you're planning on visiting Isla Mujeres, you'll need to find somewhere to stay. There are plenty of options, but it can be tricky finding the right place for your needs. This guide will help you choose the best place to stay in Isla Mujeres.
So, where to stay in Isla Mujeres? There are a few great options for places to stay on Isla Mujeres. If you're looking for something with a more luxurious feel, the Hotel Zone is a great choice. For those wanting to be closer to the action, Downtown Isla Mujeres is a better option. And finally, if you're looking for something more laid-back and relaxed, North Beach is ideal.
Whichever option you choose, you're sure to have an amazing time on this beautiful island!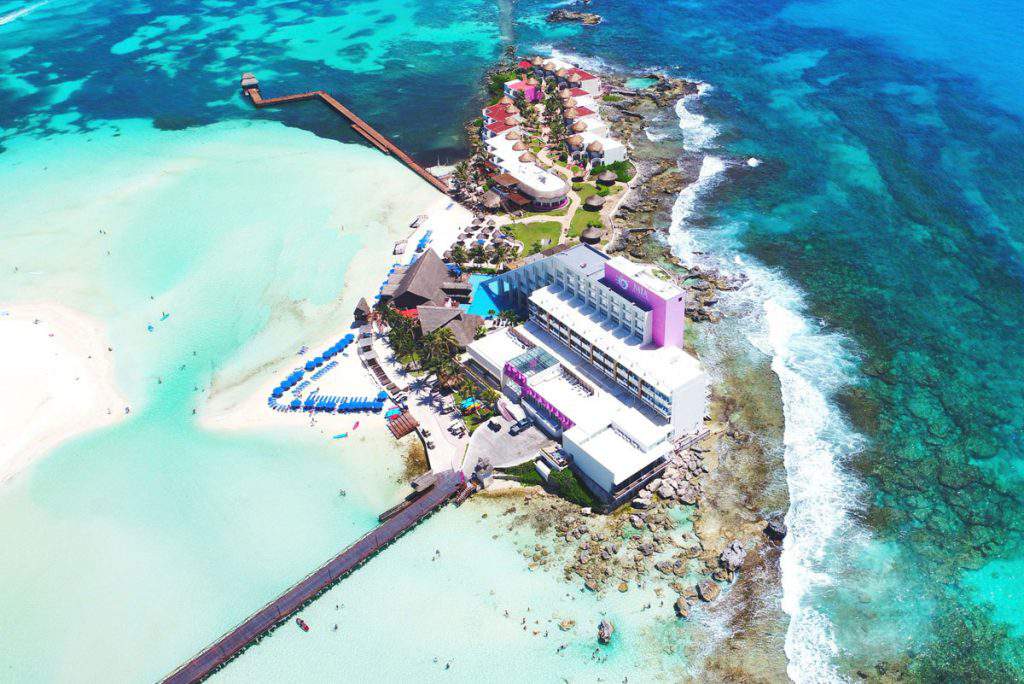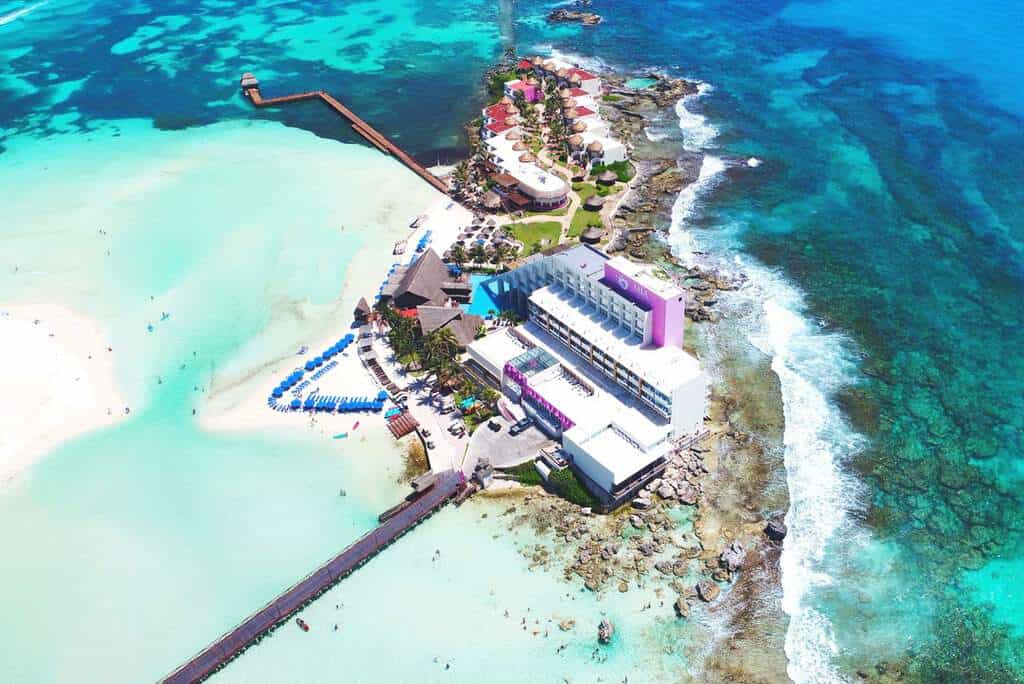 The most popular luxury hotels around Isla Mujeres are: the Casa de los Sueños, a beautiful boutique for families; Icaco Island Village, which is best for groups of adults; Isla Mujeres Palace, a great romantic spa; and Zoëtry Villa Rolandi, the classiest among them.
Here are the best Isla Mujeres hotels.
The 13 Top Hotels in Isla Mujeres
1. Hotel Secreto, North End, Playa Norte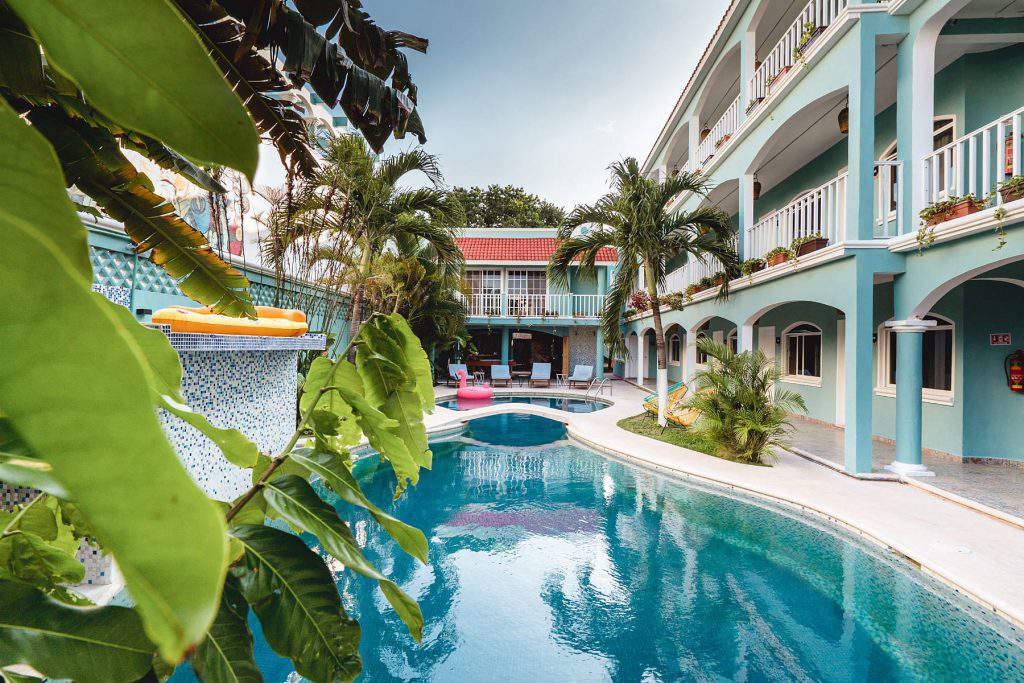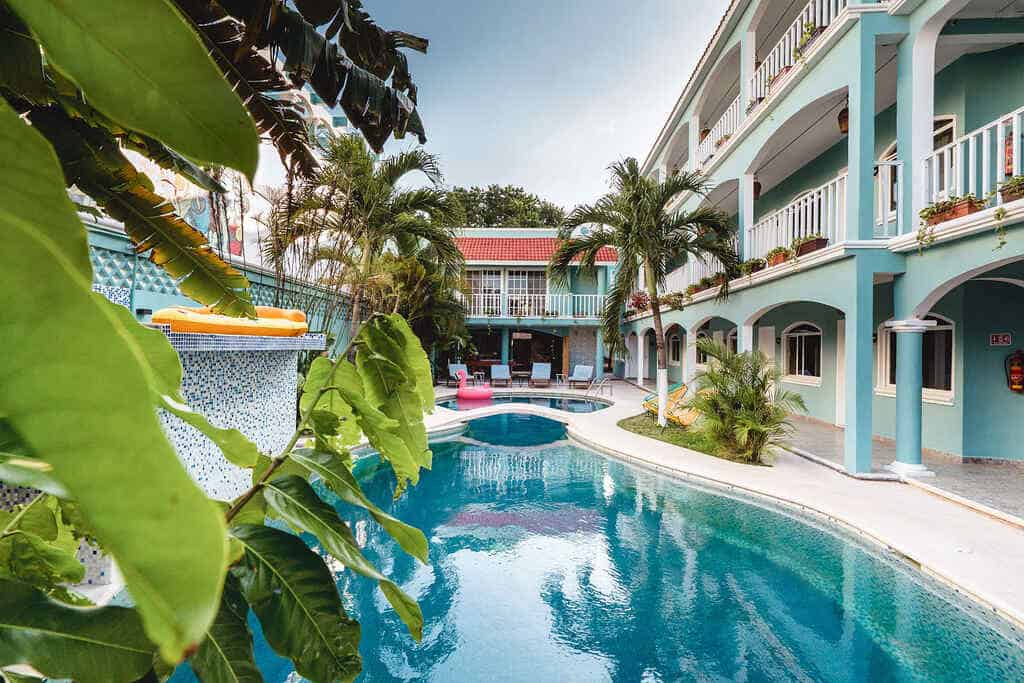 This classy and modern boutique hotel can be found on a small (but unswimmable) beach in the north side of downtown, near Hidalgo Street and Playa Norte. This hotel's facilities include a relaxing spa and infinity pool. Every room in this hotel is a suite, which offers a broad balcony with an ocean view that you can view from a queen-sized bed. They are also all stylishly decorated.
Couples might want to avail of their junior suites, which feature showers with peekaboo windows. Their room rate is inclusive of a continental breakfast which is delivered to every room daily. This hotel is open to children, but is not as family-friendly in its ambience.
Hotel contact number: +52 998 877 1039
This hotel is laid out as a property of condos accompanied by a beach, a pool, and drinks and dining at their beach club. Guests can choose accommodations ranging from studio apartments, to one or two bedroom rooms, to full three-bedroom penthouse suites. Each apartment comes with a balcony and kitchen, and some two-bedroom rooms include bunkbeds. This hotel can be found by Playa Sol's lighthouse and downtown beach, southwest of Playa Norte. Guests can easily walk down to the beach bars and Hidalgo Street.
Hotel contact number: +52 998 877 0606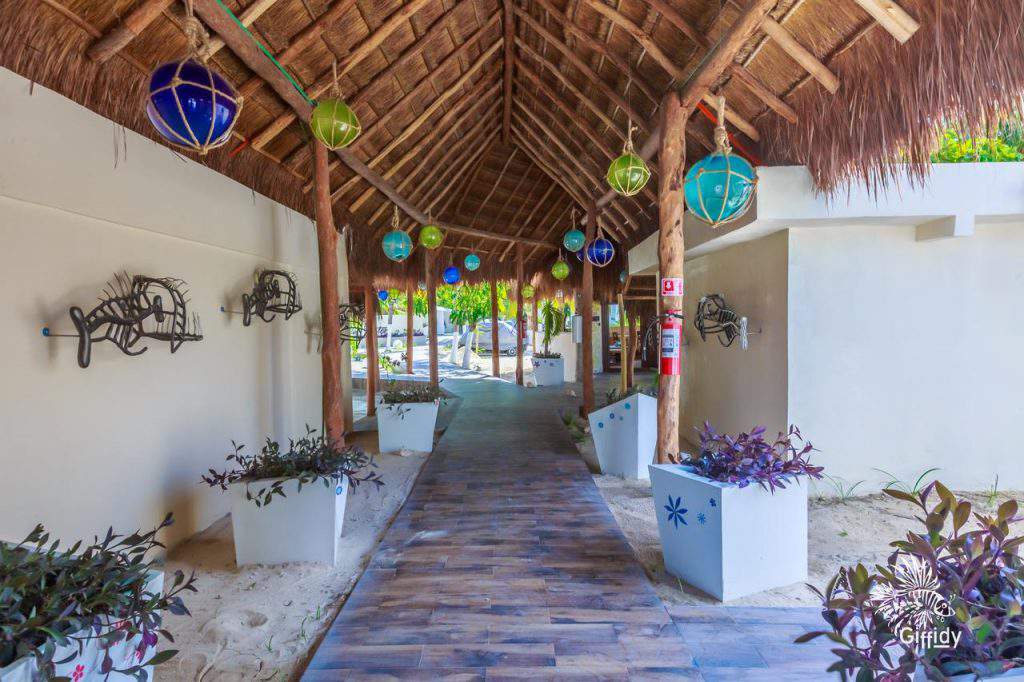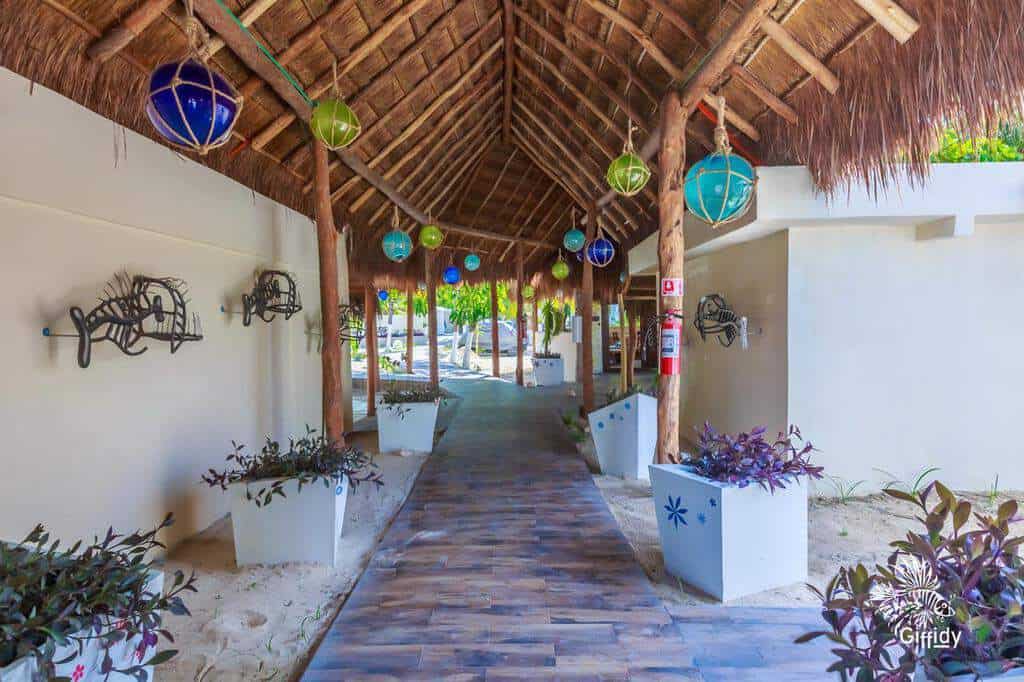 This accommodation is a new hotel with boho-styled rooms and a restaurant with delicious dishes. It is only a short walk to the beach club in Playa Norte, as well as to downtown dining and shopping. The junior and standard suites in this hotel have a pleasantly-sized floor area decorated with vibrant Mexican fabrics, a full kitchen, a private terrace, and a dining area. Some amenities offered to guests include a fashion boutique, golf cart rentals, and a Jacuzzi. There will soon be a spa and pool.
Hotel contact number: +52 998 688 4154
4. Casa Coco, South End, Sac Bajo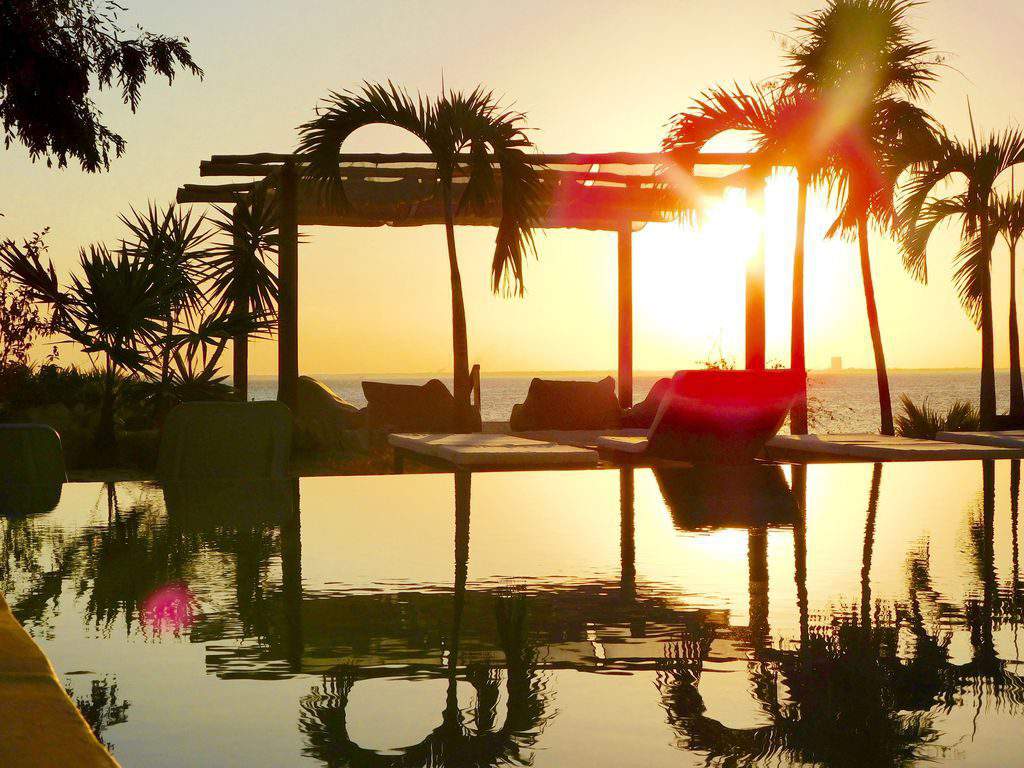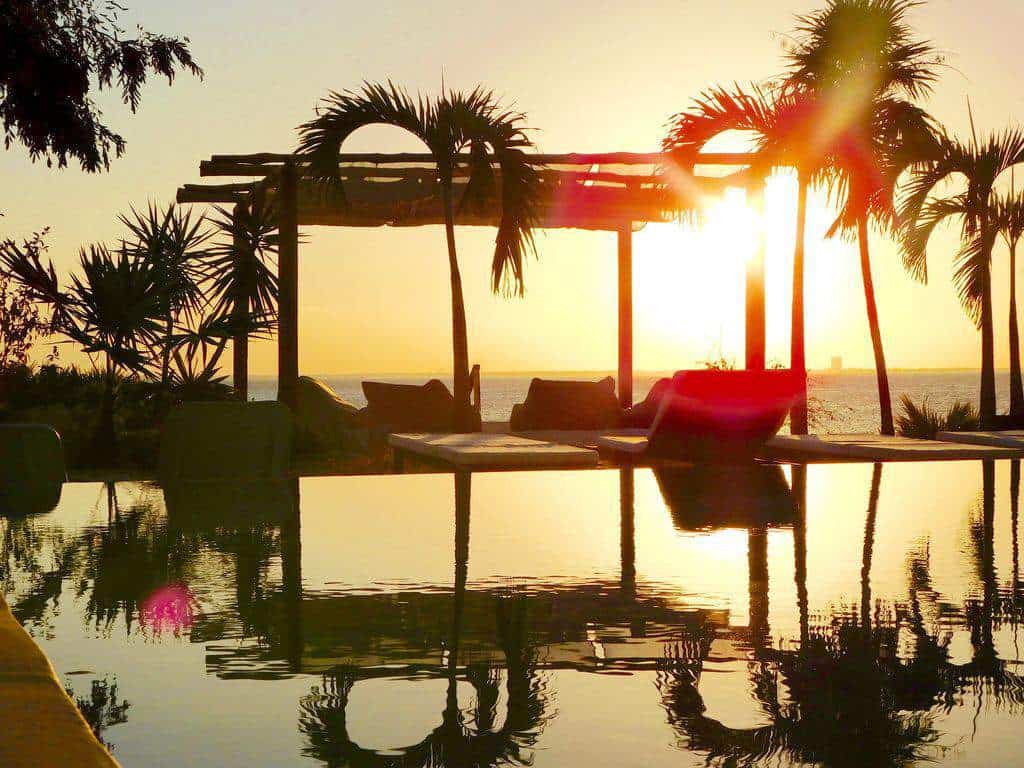 At the center of Sac Bajo is this beautiful upscale bed and breakfast hotel with vast lush grounds. Its rustic yet contemporary design is complemented by its Yucatan-styled, locally-made décor reminiscent of Italian and Spanish design. Some facilities are the hotel's rooftop palapa, where guests can go for yoga or a massage, and an infinity pool. All the hotel suites offer a personal balcony, but their Family Suites also house a sofabed and kitchenette. Some nearby attractions are the Dolphin Discovery and Tortugranja.
Hotel contact number: +52 998 220 2571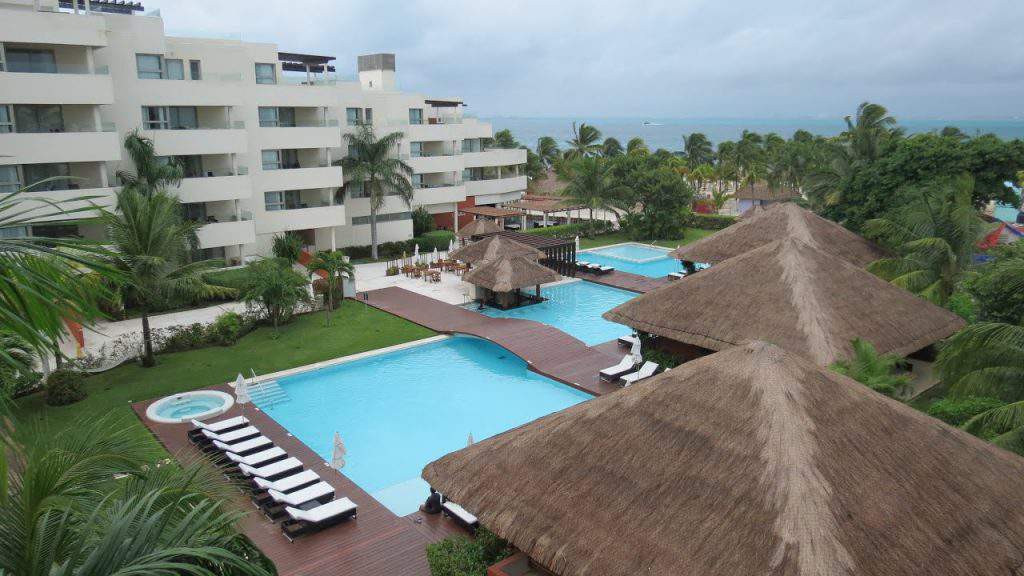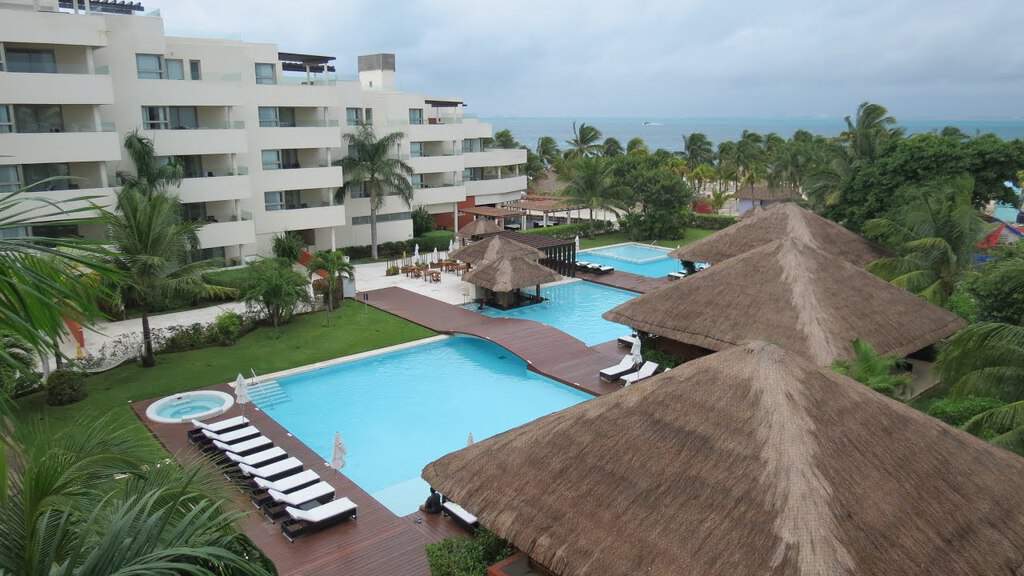 This hotel is confined to adults-only, but it does have luxurious amenities such as two pools, a spa, and a beach club. Their rooms go as large as two-bedroom suites. All of these offer a private terrace, and certain rooms offer outdoor Jacuzzis or tubs with jets. Its uniquely offered facility are personal plunge pools for certain suites. This hotel also offers packages for accommodations and meals. But given that it is near plenty of tasty bars and restaurants, it might be more convenient to book for accommodations and just eat outside.
Hotel contact number: +52 998 848 8470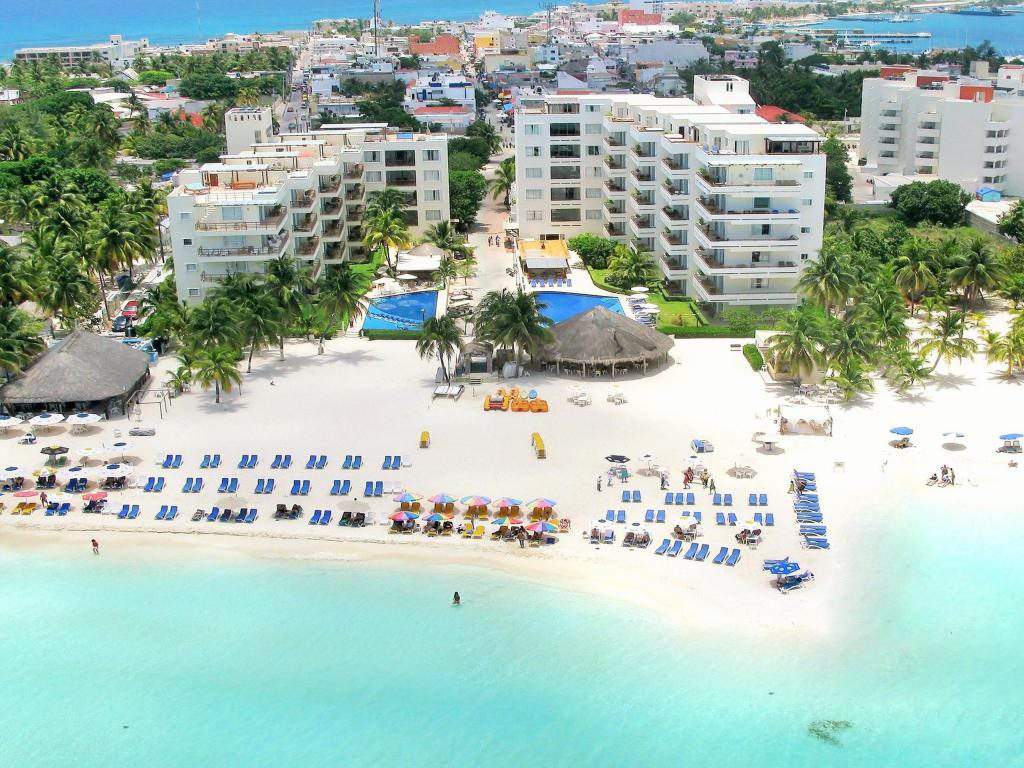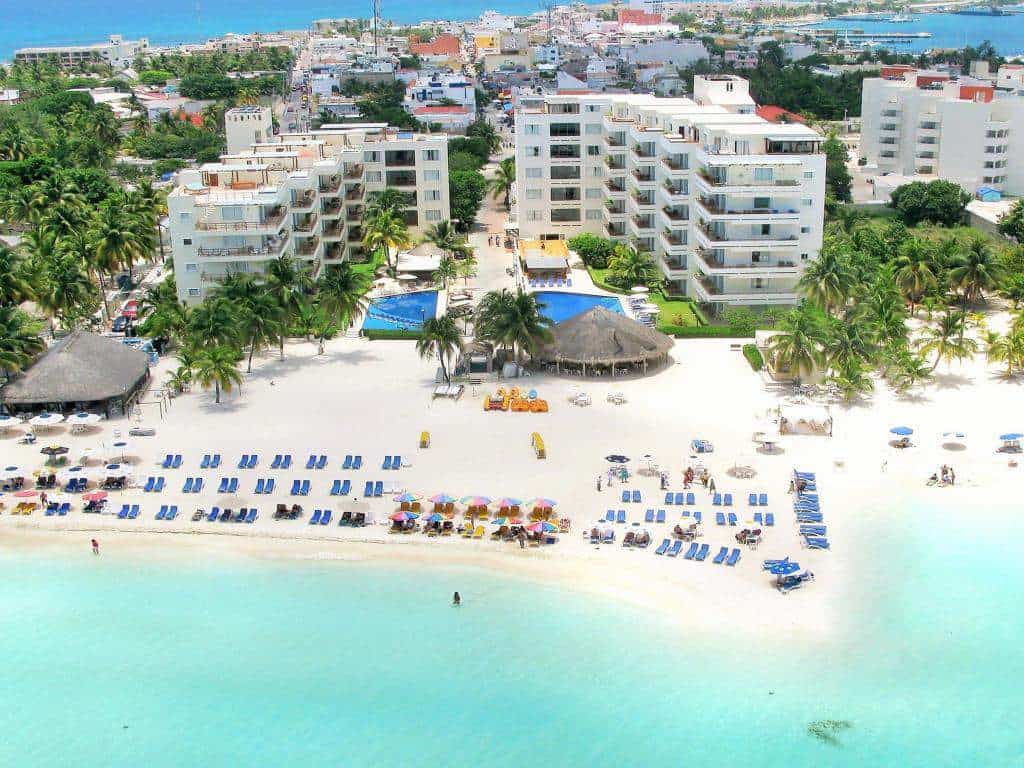 Located at Playa Norte and quite close to the lively Hidalgo street, this homey yet upscale beach hotel is great for families. Here there are two large pools, beach gear, a beachside restaurant and bar, as well as excellent service. The rooms, although minimalist, are cozy and fit for kids. Suites include a kitchenette and private balcony. The penthouse suites provide a garden terrace, a full kitchen, and access to the rooftop garden.
Hotel contact number: +52 998 999 2010
7. Mia Reef, North End, Playa Norte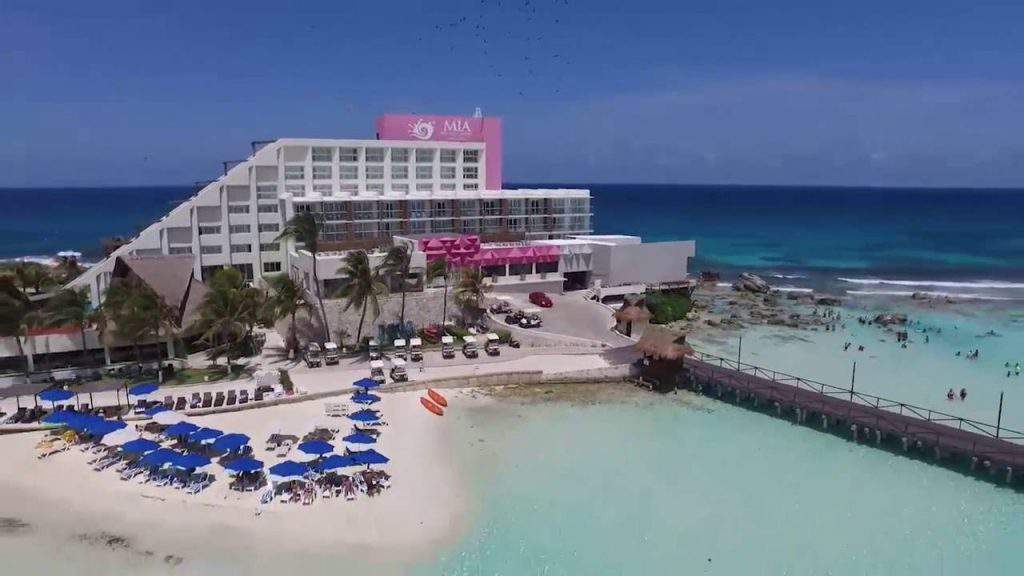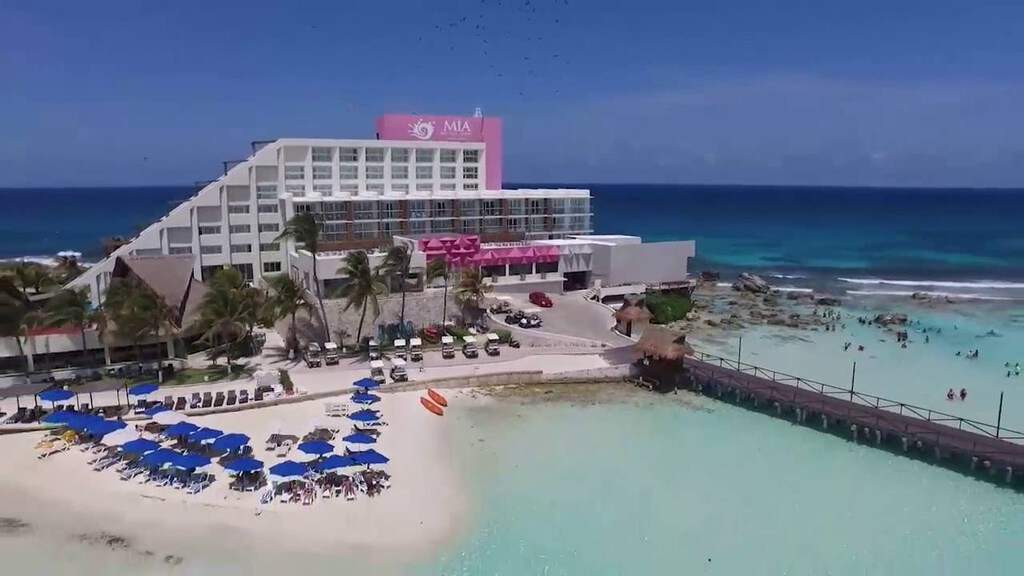 This well-located resort is great for families looking for a beach accommodation, especially because of its kids' club. It is situated on its own island, and is connected to the main island by a wooden bridge. Powdery sand and ocean water surrounds the hotel, making a gorgeous view and setting. Every room has a private balcony to capitalize on the beautiful view. Some suites offer hammocks and private Jacuzzis. Amenities include a salon, spa, pool, and a few bars and restaurants.
Hotel contact: +52 998 999 2050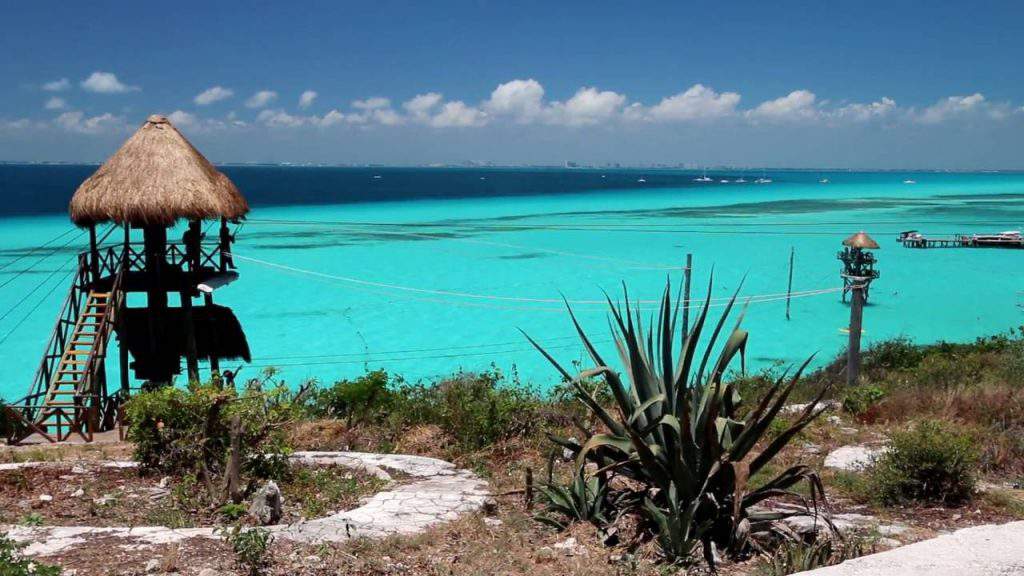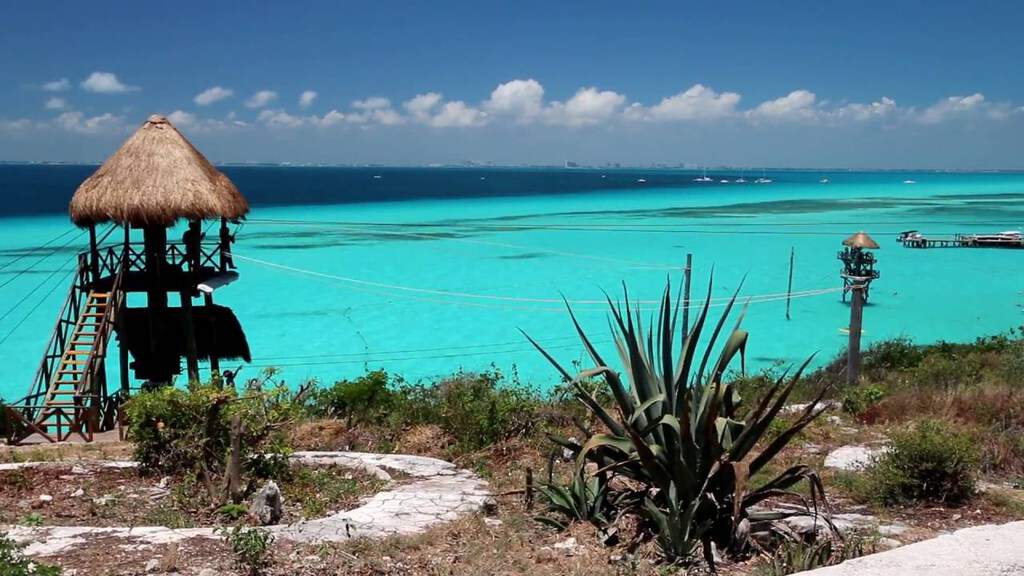 This resort with a peaceful beach is a wonderfully classy accommodation great for families. Guests here can enjoy a saltwater Jacuzzi, two cool pools, and suites facing the sea housing private pools or direct access to the public pools. Here also is the best restaurant on the island, and a thalasso spa offering a salt water therapy for all the resort's guests. Some of the activities families can enjoy here include ceramic painting, cooking classes, wine tasting, and a yacht cruise for coasting the sunset. Round-trip rates offer a transfer by yacht to the resort's private pier from Cancun. The Zoëtry is found near Tortugranja beside the Dolphin Discovery located at Sac Bajo. Guests of the resort are also allowed free admission to the Dolphin Discovery.
Hotel contact number: +52 998 999 2000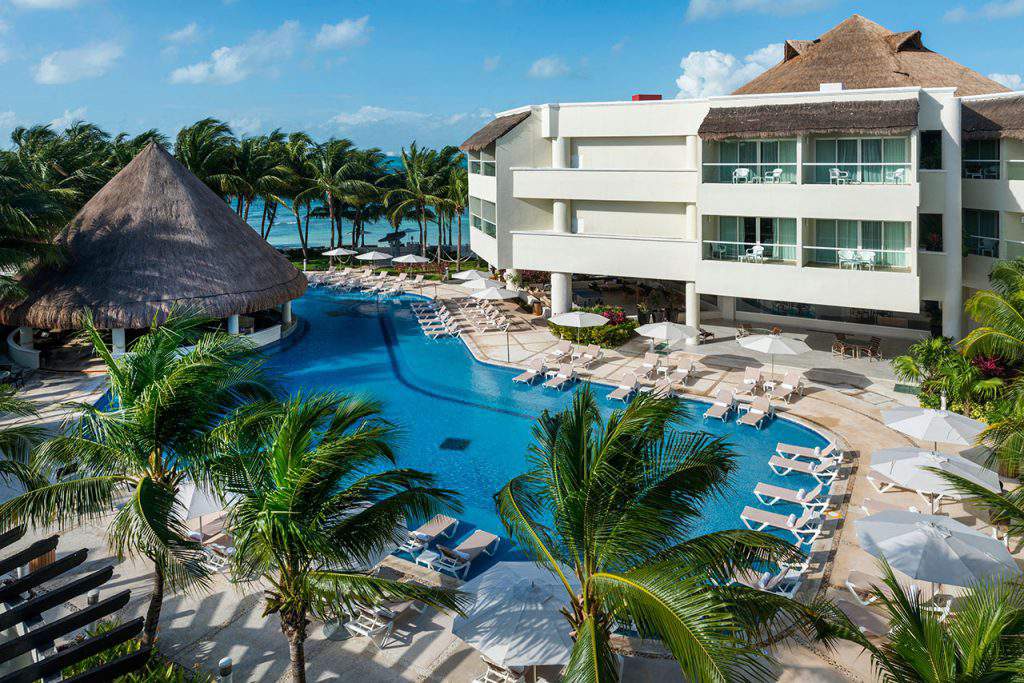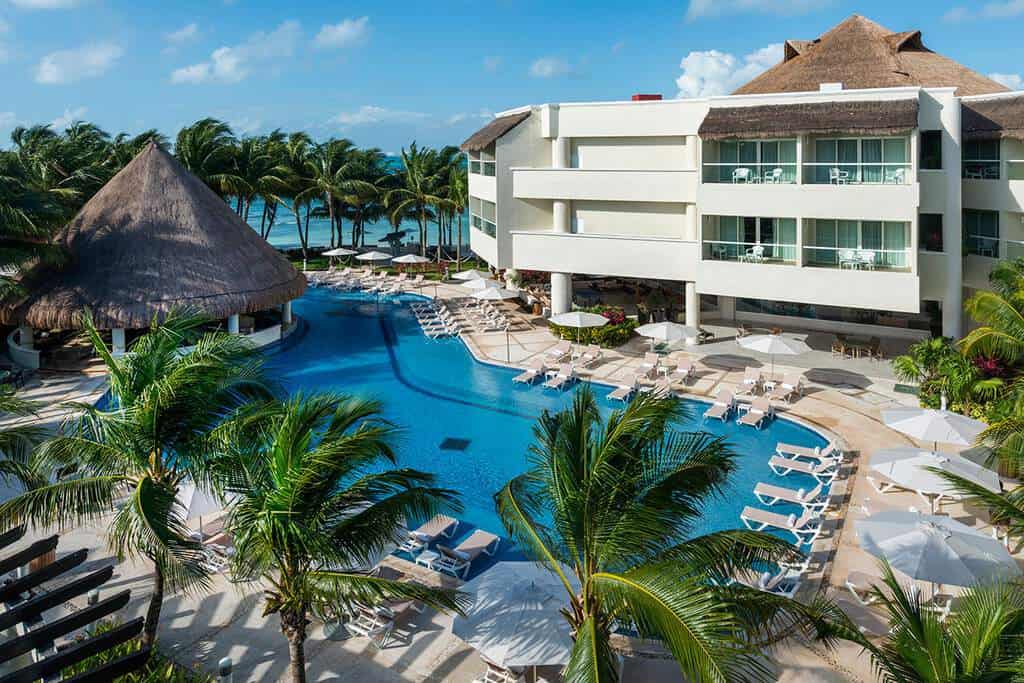 At the foot of Sac Bajo and a short walk away from Hacienda Mundaca, some quaint restaurants, as well as a turtle farm can be found near this relaxing resort. Although this resort is limited to adults only, it's a great romantic getaway for couples. This resort boasts a wide stretch of beach, high-class service, dining, and spa therapy, as well as a pool bar. The suites here also include private balconies and double whirlpools. The resort service offers room food service, beach dinners by candlelight, and couples' massages. They also have a credits program available for resort guests. These credits are used to avail of certain activities, such as scuba diving, snorkeling, dolphin swims, or passes to The Grand waterpark in Cancun. The yacht transfer from Cancun is part of the amenities of all rooms.
Hotel contact number: +52 998 999 2020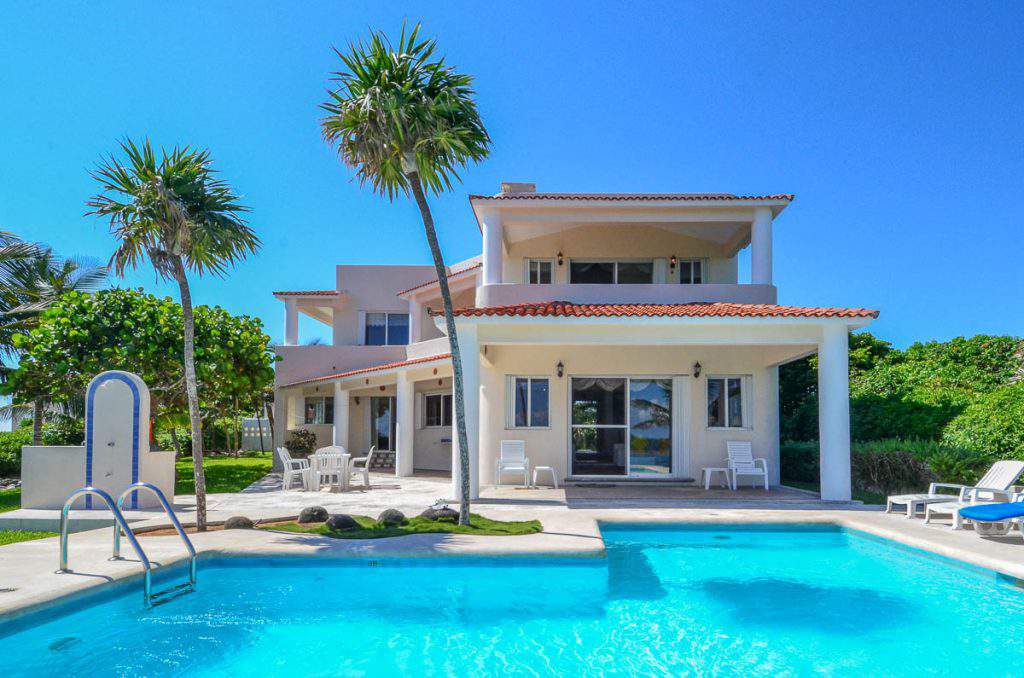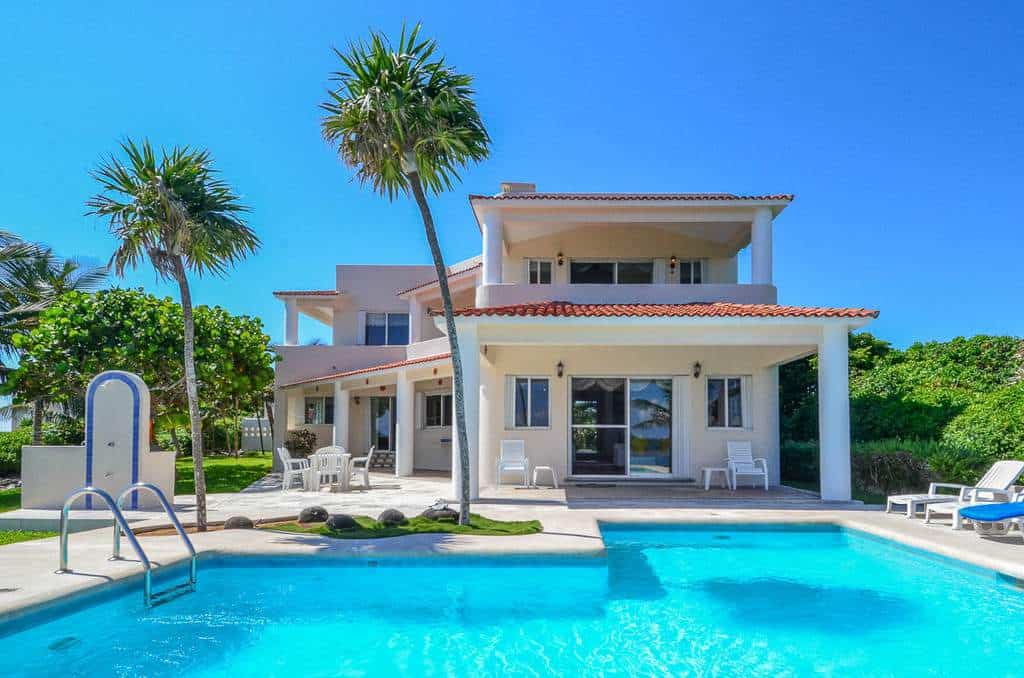 This family hotel is located in the southern part of the isle, and is walkable from several attractions such as Dolphin Discover, Garrafon Reef Park, and Tortugranja. Within the hotel grounds themselves are an infinity pool, a zipline, and a small waterpark and pool. The waterpark has a double level pool and bar, playground slides into the ocean, a private pier with kayaks, paddleboards, snorkel gear, and a rock climbing facility. On a hill are the hotel suites, which have private patios or balconies, Jacuzzis, an ocean view, and a daily breakfast.
Hotel contact number: +52 998 888 0370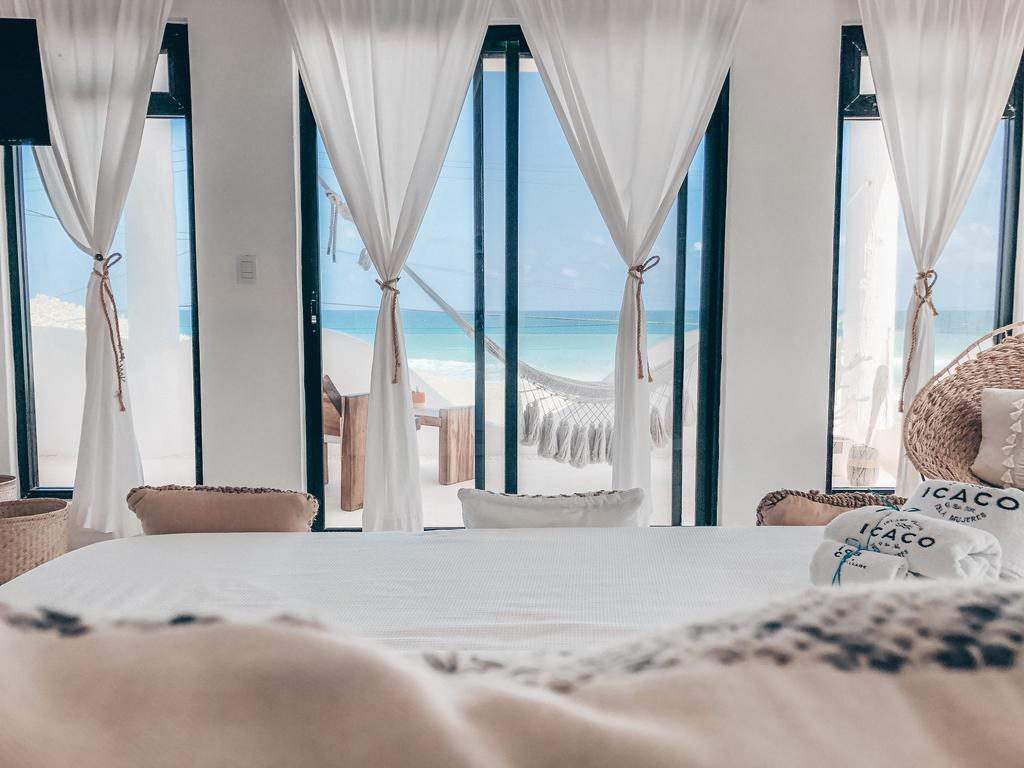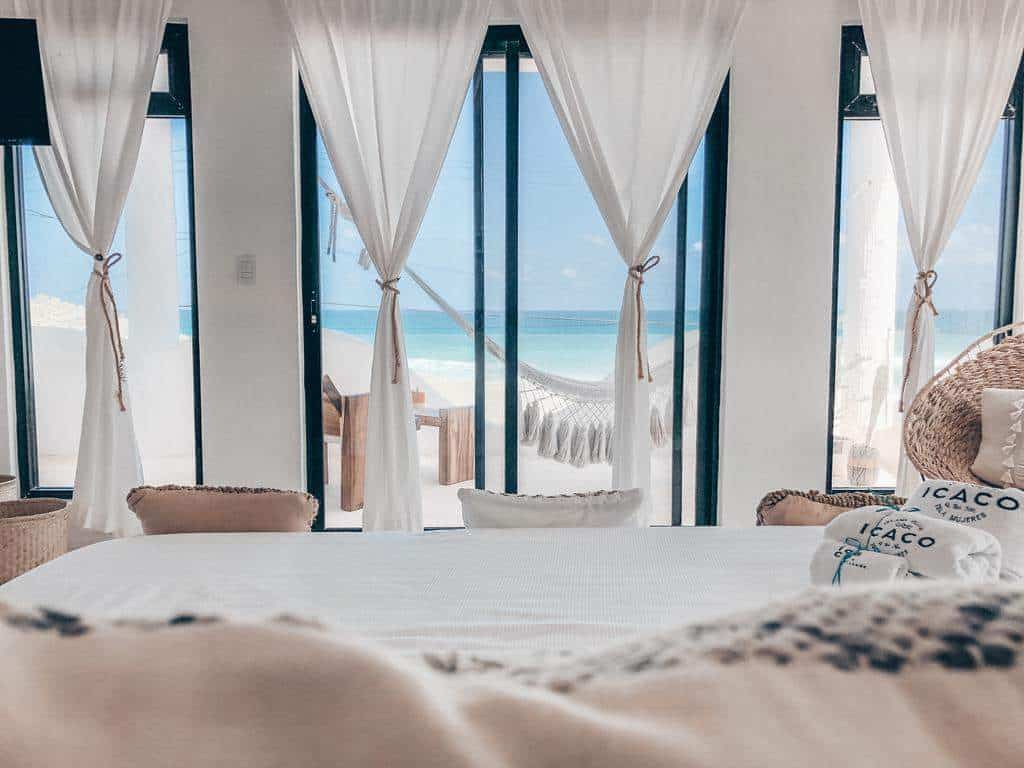 Located near Playa Norte and downtown, this tranquil yet modern boutique does not allow children, and is a beautifully styled yet homey accommodation. The boutique offers Bali beds, an infinity pool, a gorgeous ocean view all from a rooftop terrace. They house four suites, all of which have handmade furnishings, like artisanal fabrics, shell showerheads, and vintage wooden doors. The owners of the boutique reside there as well and are highly hospitable and take pride in their business. Bicycles and a daily breakfast are also offered to the hotel guests.
Hotel contact number: +52 984 100 5070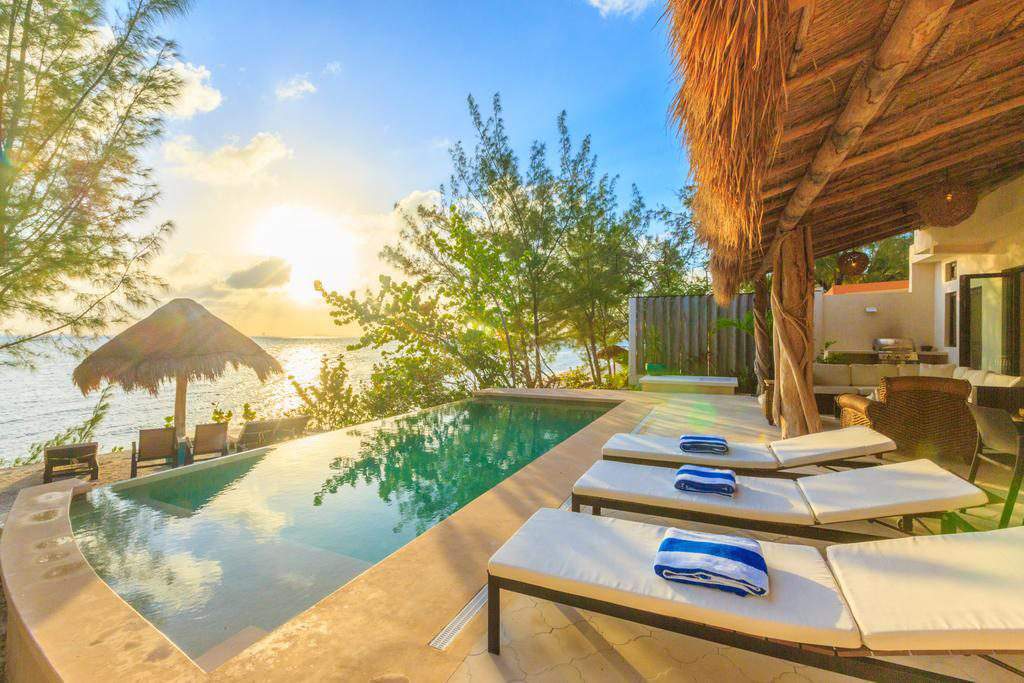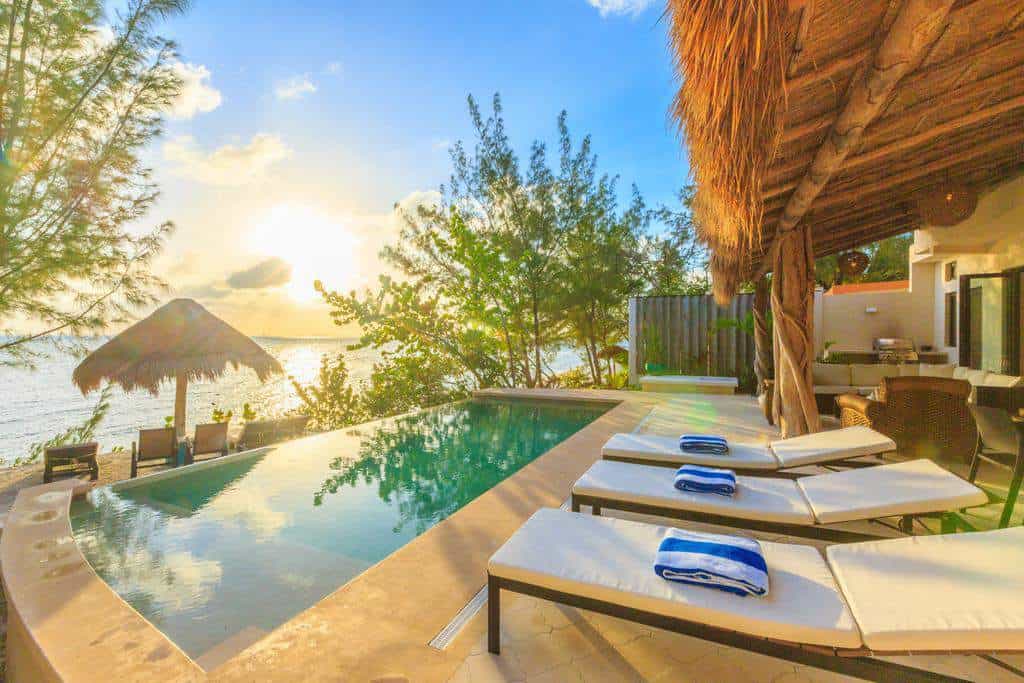 This boutique hotel comes in a Hacienda style and boasts a dock on a swimmable beach, as well as an infinity pool. Most of their suites have private balconies and are generally family friendly. Their special Encantada Suite houses a bathtub, and their Penthouse Suite houses a private terrace. Their décor, all locally-made, give off a fresh vibe with their Mediterranean tile, palapa roof, and woven lanterns. Their room rates are inclusive of a daily breakfast and open bar for guests. This hotel is bordered by a rich, flourishing garden, making it feel more secluded than it really is. It is located in Sac Bajo, near several restaurants, bars, Dolphin Discovery, plus most other tourist spots.
Hotel contact number: +52 998 220 2571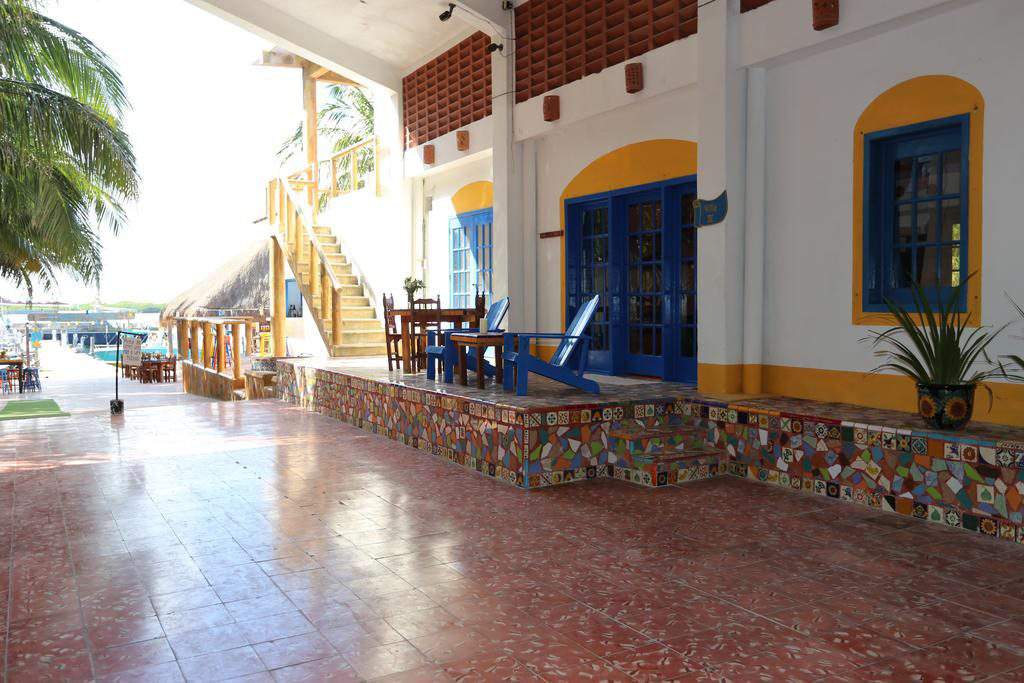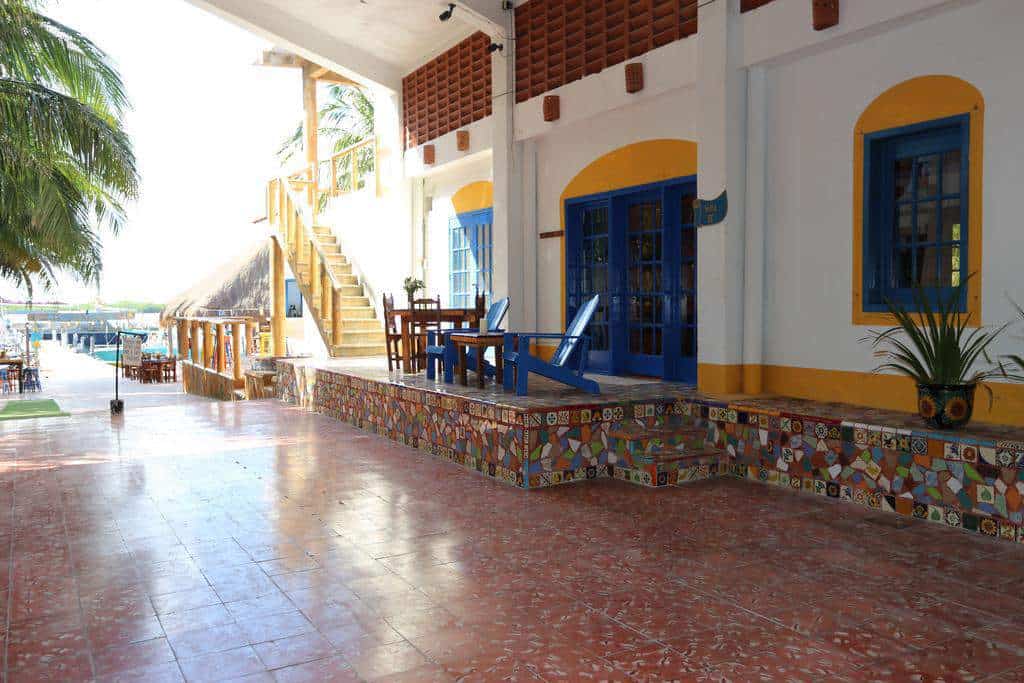 This family-friendly accommodation was once a facility for fish processing. Since then, it has been developed into a quaint but colorful accommodation with a small beach furnished with chairs and tables. You can also enjoy a pool, bar, and a kitchen open to all guests for grilling food. Rooms here vary from studio-size to one or two-bedroom units. Every room is styled in hippie and Mexican décor, creating a fun vibe with colorful fabrics, full kitchens, mismatched tiles, and the rare tin roof. Main facilities are mostly decorated in many colors, like their two palapas and jungle garden with some friendly wildlife. This hotel on the west coast is only a twenty-minute walk from Playa Sol, Playa Norte, Centro, some local restaurants, and a convenience mart.
Hotel contact number: +52 998 877 1708
Best Areas To Stay in Isla Mujeres
Centro and Playa Norte
At Isla Mujeres' North End are Centro, or downtown, as well as Playa Norte, the main beach in the north. Playa Norte is known for its peaceful waters and diverse marine life, making the beach an ideal place for those learning to swim or snorkel. In 2017, TripAdvisor even marked Playa Norte among the ten best beaches worldwide for tourists to visit. Around the beach are plenty of restaurants, hotels, condos, and even beach clubs and bars. If you explore inland, there are more great places to dine and shop. One great dining and shopping destination is Hidalgo Street. The island's North End is very lively, as well as safe and friendly, especially compared to Cancun. Getting around this area is easy enough, whether by walking, biking, golf cart, moped, or taxi.
Top Accommodations in Playa Norte and Centro
Top Restaurants in Playa Norte and Centro
Abuelos • – • Run by a family, taste their red snapper, fish tacos, and ceviche.
Rooster Café • – • Taste their version of eggs benedict! Ideal for brunch.
Ruben's Restaurant • • Come here for their local cuisine, such as tacos, lobster bennies, and chimichangas.
Punta Sur and Sac Bajo
There are two main areas to the South End: Sac Bajo and Punta Sur. Sac Bajo is a stretch of beach that goes up along the island's middle part. It is not as crowded as this island's northern, despite the fact that most attractions reside here. Punta Sur, on the other hand, is the southern end of the island, and the first part of Mexico to meet the sunrise due to its relative easternmost location. In Punta Sur are park grounds wherein you can find Ixchel's Temple along with its ruins, as well as a garden of metal sculptures. Beside Punta Sur, you'll find several attractions: Dolphin Discovery, an interactive aqua park; the Garrafon Natural Reef Park, which offers kayaking, snorkeling, and ziplining; and Tortugranja, a turtle hatching place and sanctuary. These are found northward, within Sac Bajo.
South End beaches are more peaceful and less crowded than North End beaches. Although there are restaurants and hotels there worth visiting, they are more dispersed. Because of this, it is advisable to get a moped or golf cart so that you can easily get around the area. Another option would be to hail a taxi, which is easy enough during the day.
Top Accommodations in Punta Sur and Sac Bajo
Top Restaurants in Punta Sur and Sac Bajo
Zama Beach Club – A classy and upscale restaurant, come here for their delicious seafood and local components, such as chaya and conch.
Casa Rolandi – Try their unique fusion of Yucatan and Northern Italian cuisine, enjoyed beside an ocean view.
Mar Caribe and Bahia
The center section of the island is basically a narrow stretch of land area. Its eastern and western sides are separated by a lagoon and an old airport. In the eastern side, you can find Mar Caribe, which makes a great view with its rocky beaches, but it difficult to swim in. In the west, on the other hand, is Bahia, which full of pleasant beaches to swim in. Both these eastern and western areas are only a twenty-minute walk from downtown. This makes going to the many restaurants, boutiques, and beach clubs an easy trip, while still having a peaceful and quiet accommodation in the island center. As walking, riding a bike, or taking a taxi are cheap and easy enough in these parts, tourists have no need for a golf cart. Choosing a hotel within the middle area of Isla Mujeres allows tourists to immerse in the local lifestyle and experience, with their authentic restaurants, neighborhoods, and markets to the south.
Top Accommodations in Mar Caribe and Bahia
Top Restaurants in Mar Caribe and Bahia
Caribbean Brisas – Make sure to taste their tikin xic, aside from their various local fish.
GreenVerde – This simple, family-run dining site serves great local dishes.
Polo's Mango Café – They serve delicious American and Mexican flavors. Be sure to try their poblano pepper and watermelon mimosas. Especially good for breakfast.
TIPS FOR ISLA MUJERES VISITORS
Some great areas on Isla Mujeres to be explored are: the South End, full of spots great for families as well as quaint beaches; the North End, which has a beautiful beach, lots of bars, markets, and restaurants; and the island's center, which has Bahia and Mar Caribe, east and west of the center respectively, among its areas.
If you're taking the Ultramar ferry from Cancun toward Isla Mujeres, the trip will only be around 15 minutes. If you are arriving at Cancun Airport, you can opt for a pre-paid taxi or shuttle going toward Puerto Juarez ferry terminal. There are ferry trips from the terminal every half-hour. The first trip is at 5 am, and the last is at 11:30 pm. Ferry tickets are around 300 pesos, or $16 USD, per adult. Although there are more ferry terminals around the Hotel Zone, the ferries here depart only around once every hour, from 9 am to 8:30 pm. All the tickets at these ports are more expensive, going for around $19 per adult. Children below 1.2 meters only have to pay $13, or 250 pesos. Any child younger than 1 year old has a free fare.
The most convenient way to travel the island is by taking golf carts. You can conveniently find places to rent golf carts across Ultramar Terminal. If you are staying at Punta Sur or Sac Bajo, it's quite convenient to rent a golf cart during their entire trip. If you are staying in Playa Norte or Centro, everything you need is only a short walking distance from you, so you won't need a golf cart. Although if you would like to see some attractions by the south end , such as the Tortugranja, the Garrafon Natural Reef Park, and the Ixchel Temple, renting a golf cart would be ideal. If you chose to stay in Bahia or Mar Caribe, golf carts are better for regular travel, but taxis are more efficient for longer trips.
The taxis around the island can easily be identified as red sedans. You can find the taxi terminal beside the island's ferry terminal. Instead of metering, the taxis use fixed rates according to destination to determine the cost of the trip. For example, a trip to North Beach from the stand costs 50 pesos. A trip to Garrafon it costs 100 pesos, and to Punta Sur it costs 105 pesos. Although the rates are posted on a chart at the terminal, make sure to confirm the rates with the taxi drivers beforehand. If you flag down a taxi away from a terminal, the taxi will act as a ride share and simply drop off and pick up passengers along their route. Taxi ride sharing trips to anywhere on the island are 20 pesos by the head, but you may also hire a private taxi by calling ahead.
Although most hotels, tour operators, and restaurants accept USD as payment, try to use pesos as much as possible. If you pay in USD, you will most likely end up overpaying, since the tourist exchange rate is in favor of their currency.