Staying at an Airbnb in Santorini
Finding Airbnb's in Santorini is not a good idea. The best locations are already owned by hotels. Before you book your Airbnb room, try browsing at Booking.com. You can find better rooms for almost the same price and sometimes even with a caldera view. Plus, booking.com doesn't have penalties for cancellation, unlike Airbnb.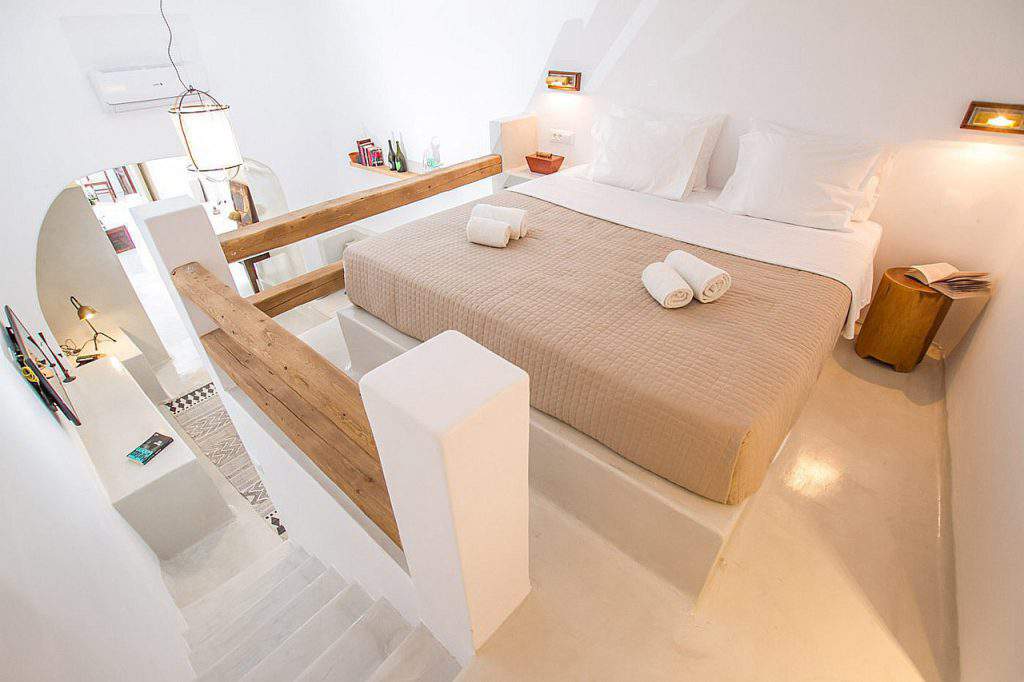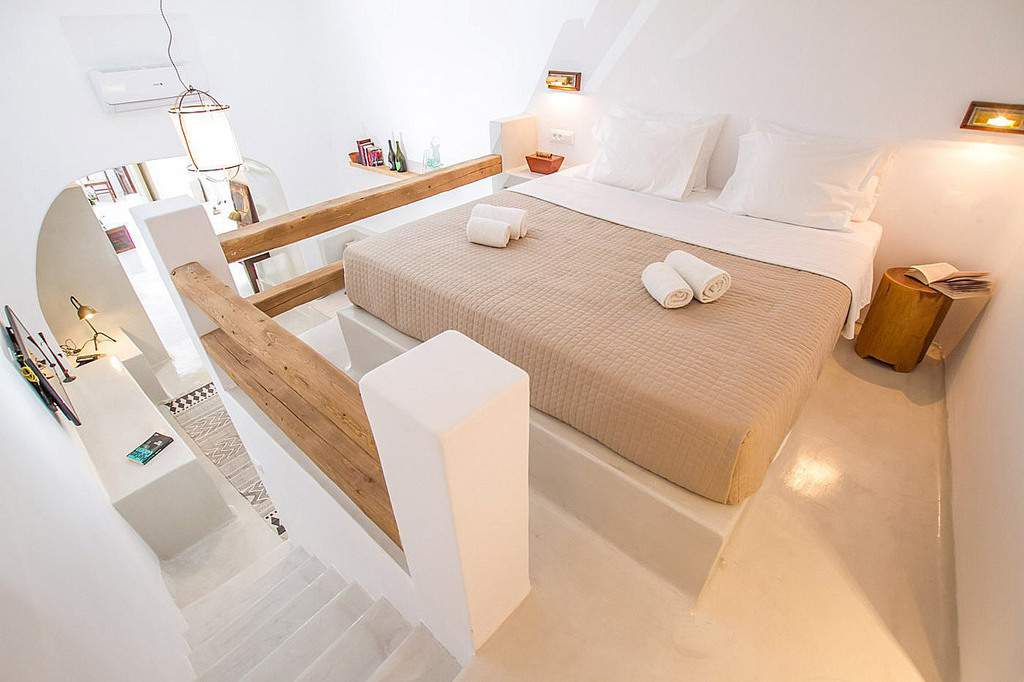 Be extra careful of Airbnb's. If you can, have someone on the island check it out before booking it. They could be fake. The last thing you need is to be scammed during your vacation.
The best parts of the island are the caldera towns of Oia, Fira, and Imerovigli. These are the best places to stay in when in Santorini.
Villas in Santorini
The best hotels on the island are Cavo Tagoo, Canaves, Katikies, and Grace Santorini. 
If you want to experience all the best in Santorini, go for the best Villas in Santorini and the best hotels on the island. Get amazing perks like private pools, caldera views, and large, spacious rooms. 
If you're on a budget, go for one of Santorini's Cheap but quality hotels. 
If you want a pool, go for hotels instead of Airbnb. The price for both of them is not very different from each other anyway. 
Here are some good Airbnb rooms in Santorini.
In Oia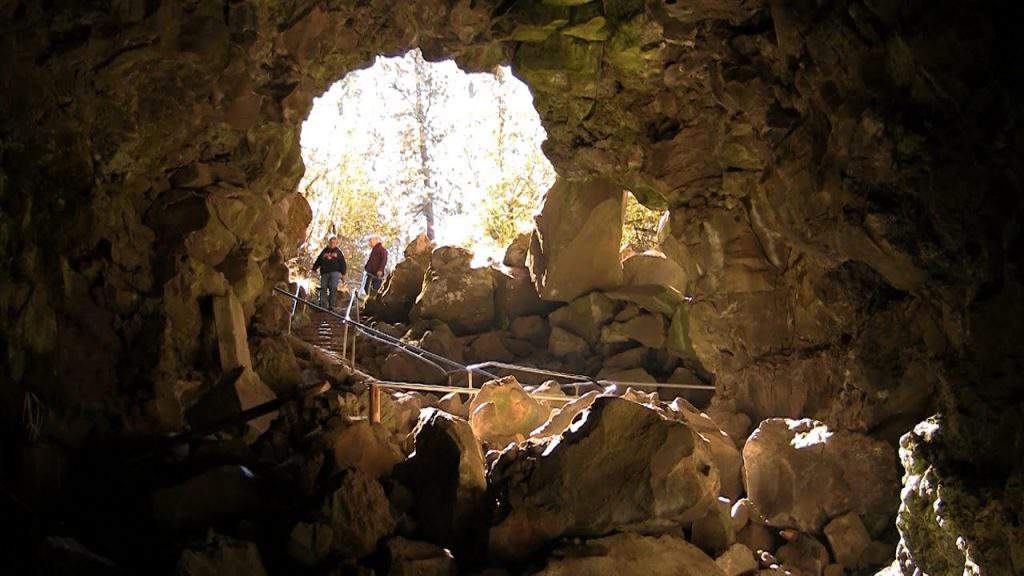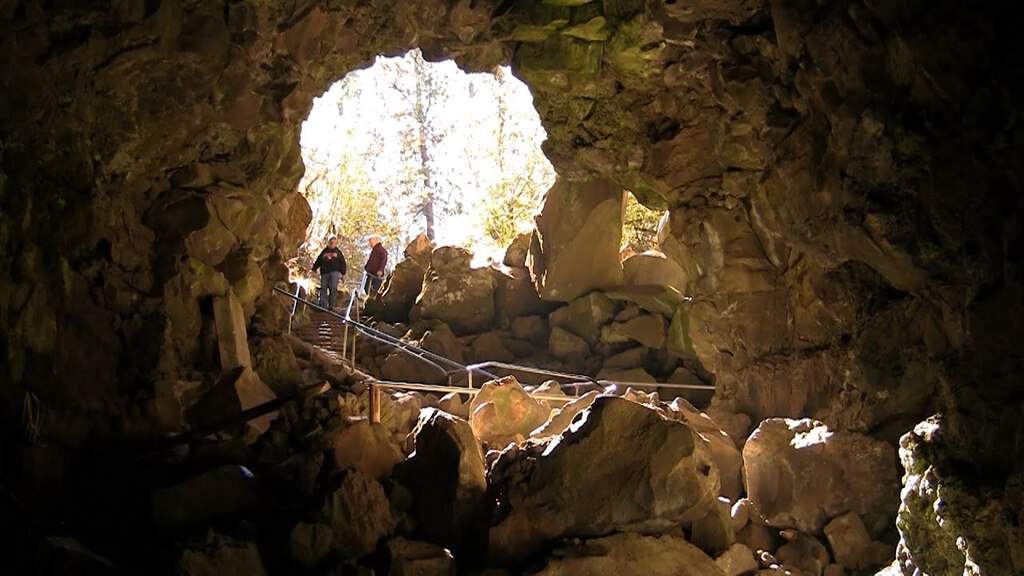 This Airbnb house has one room and a private jacuzzi. It even has a caldera view outside the window.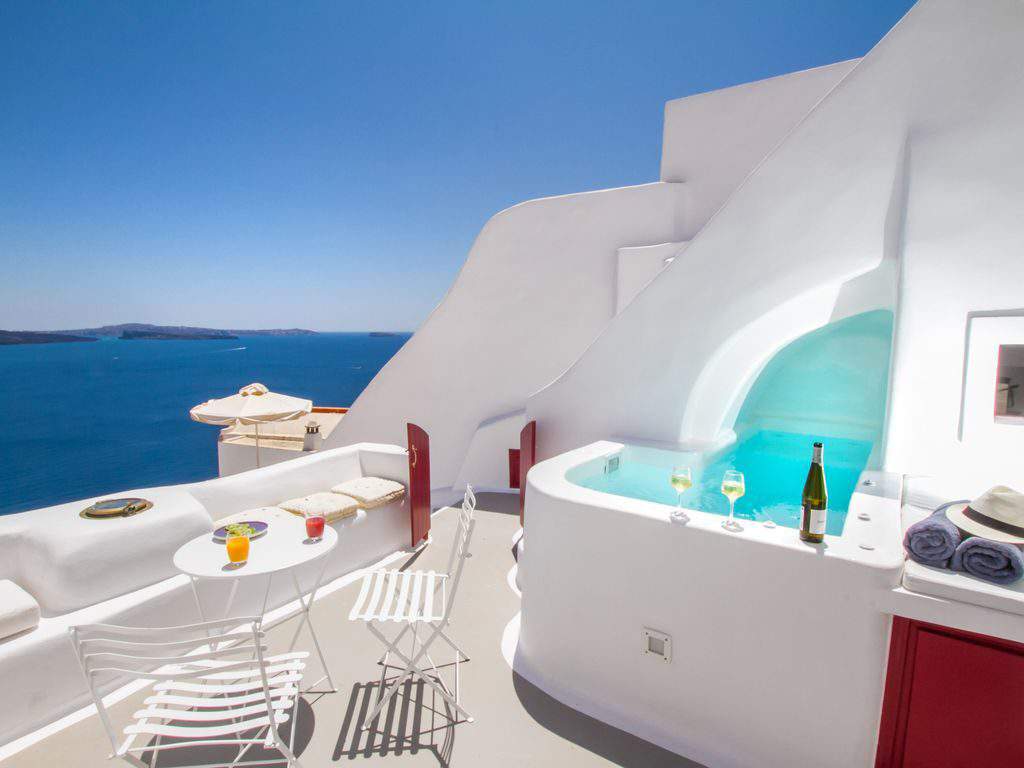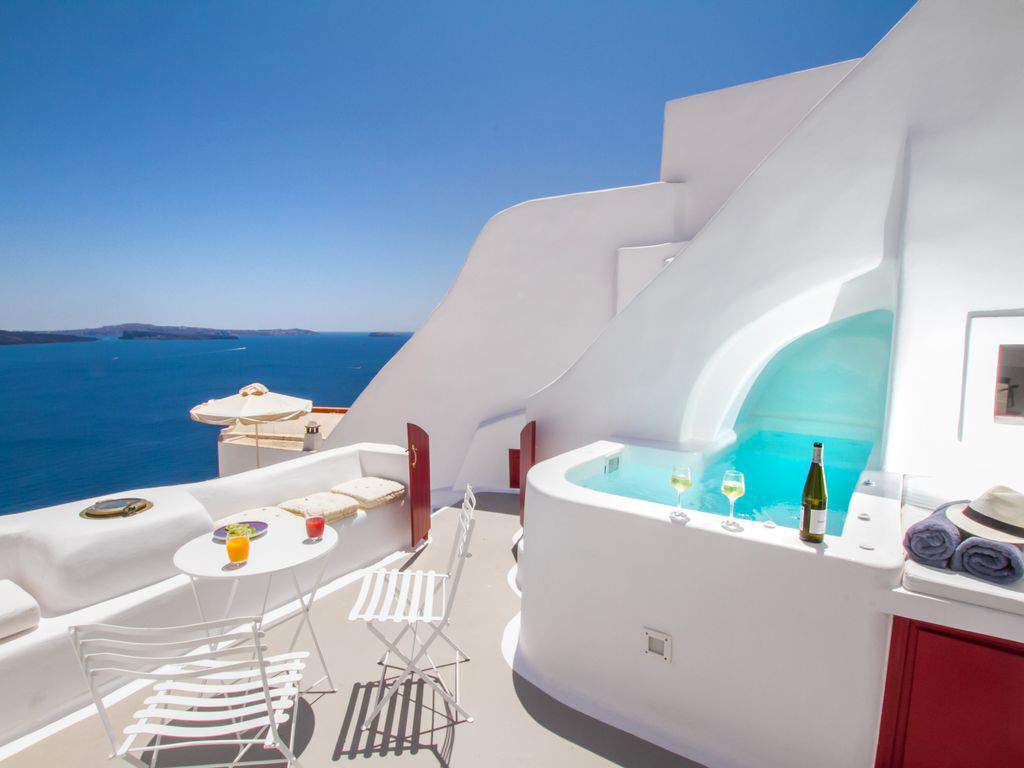 This Airbnb has small rooms only enough for just two people and large ones that could fit up to 5 people. 
Get a good look at the sunset with this Airbnb. 
In Imerovigli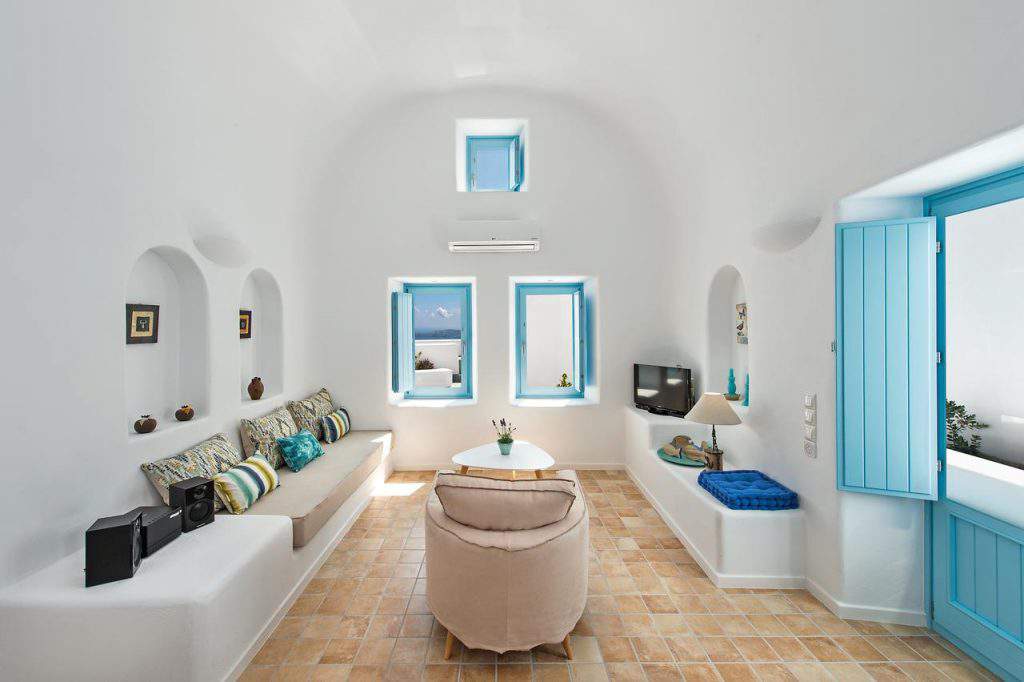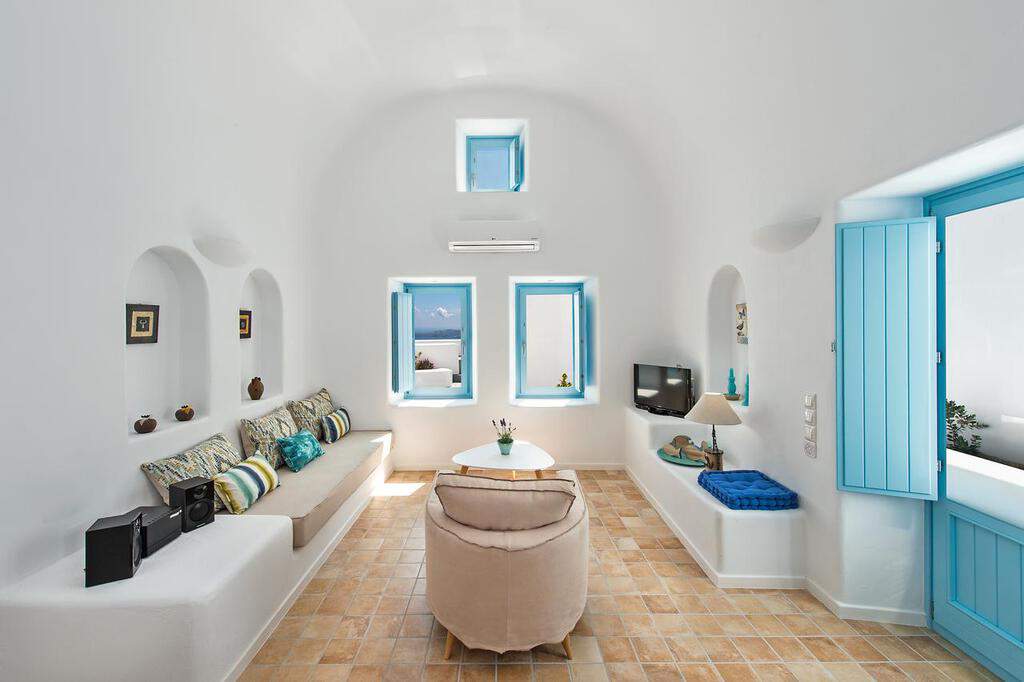 Enjoy Imerovigli's unblocked views with this room. It comes with a kitchen, and a private hot tub located just outside your room. 
Get a room with your own kitchen and a great view with this Airbnb.
In Fira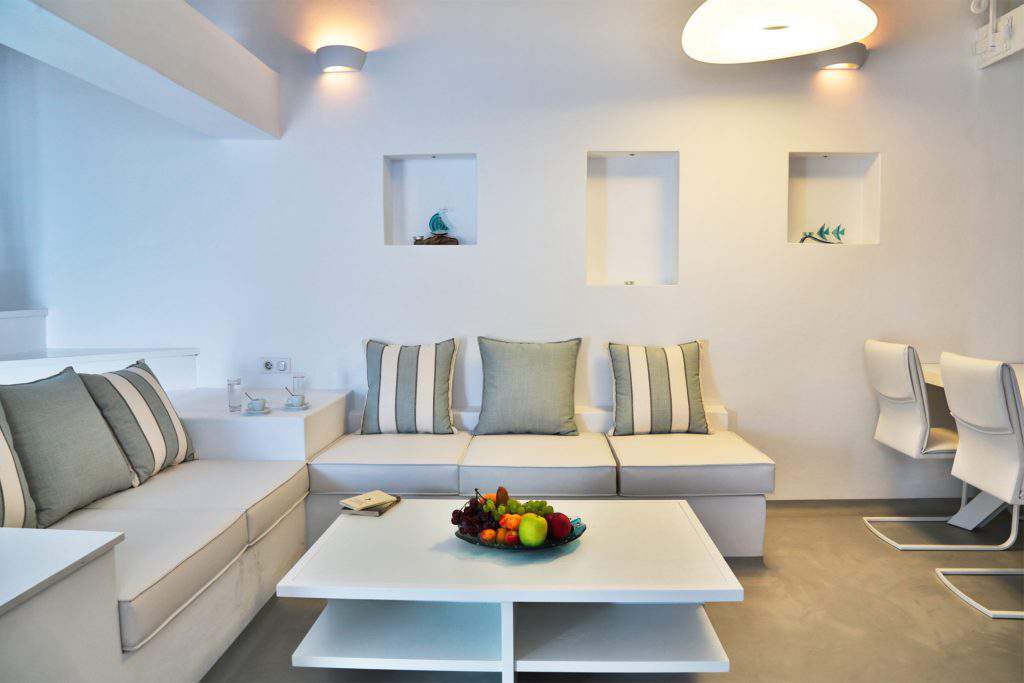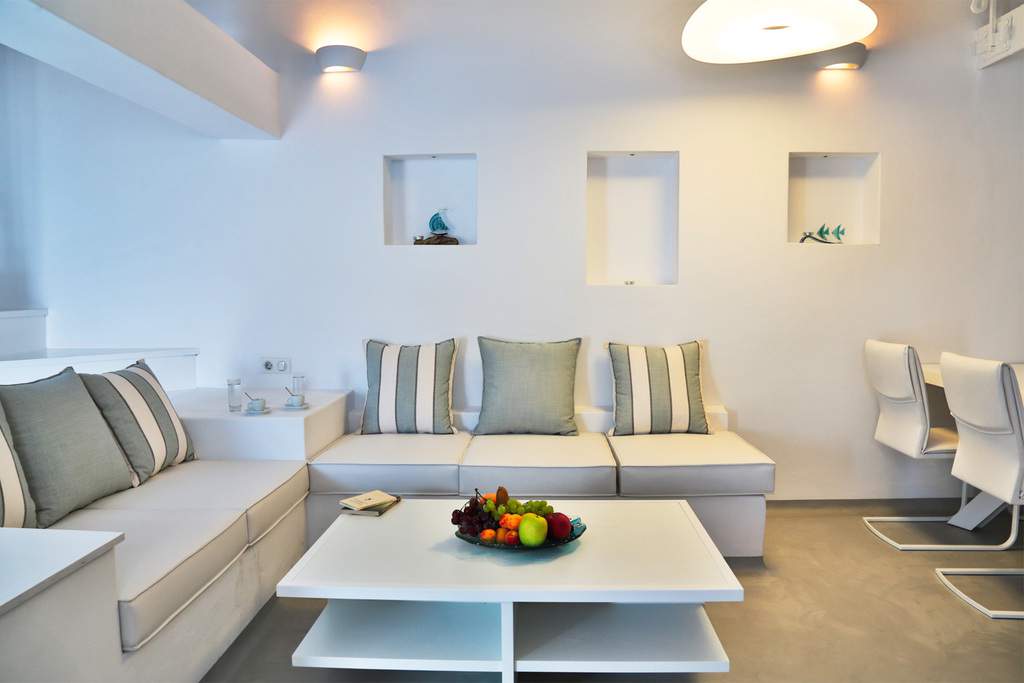 Offers a Large villa that're perfect for groups and families. It comes with three bedrooms and amazing caldera views. There's also a cave room that's great for a honeymoon. Both rooms come with a hot tub that's just for your private use. 
Dip in the pool while staring out in the caldera.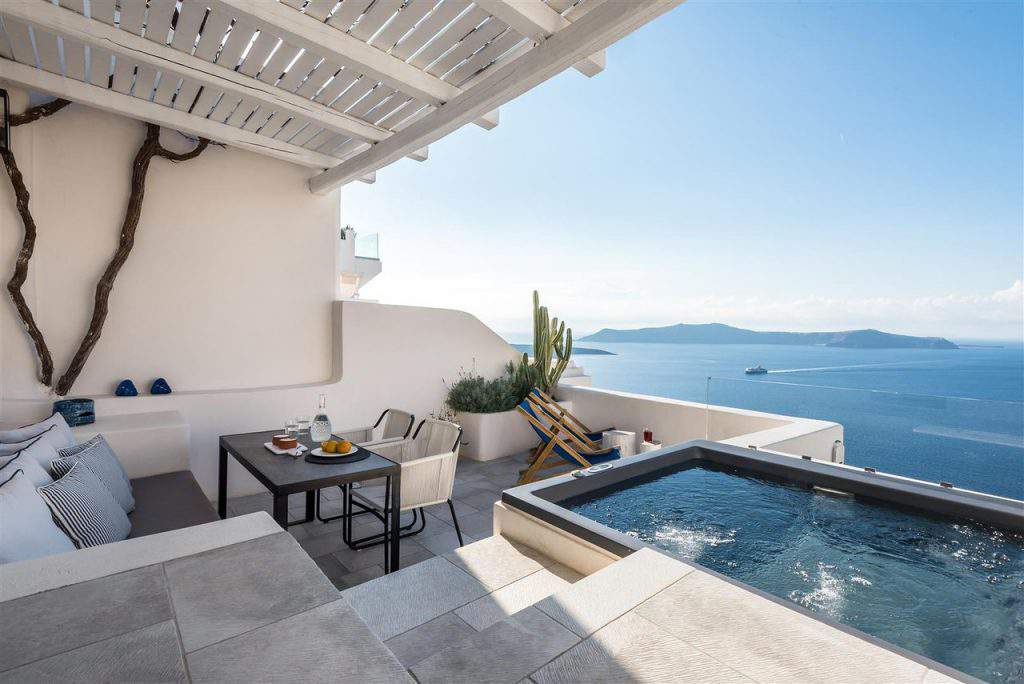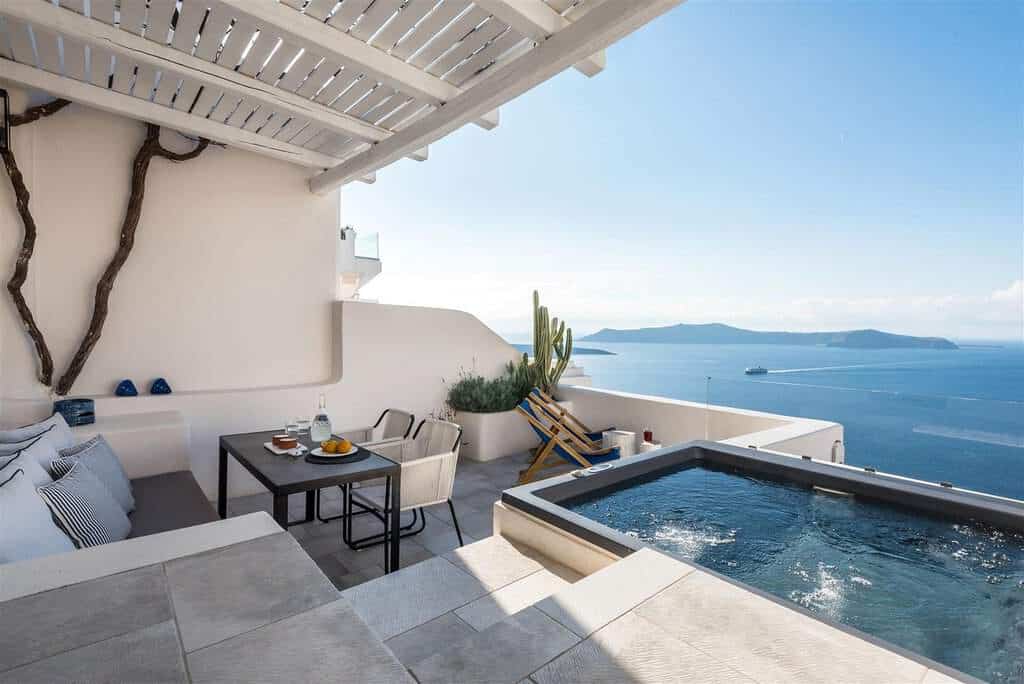 This place also offers villas with three bedrooms. You can dip yourself in your private jacuzzi while staring at the caldera.
Get your own hot tub or pool with this cave room Airbnb. 
In Firostefani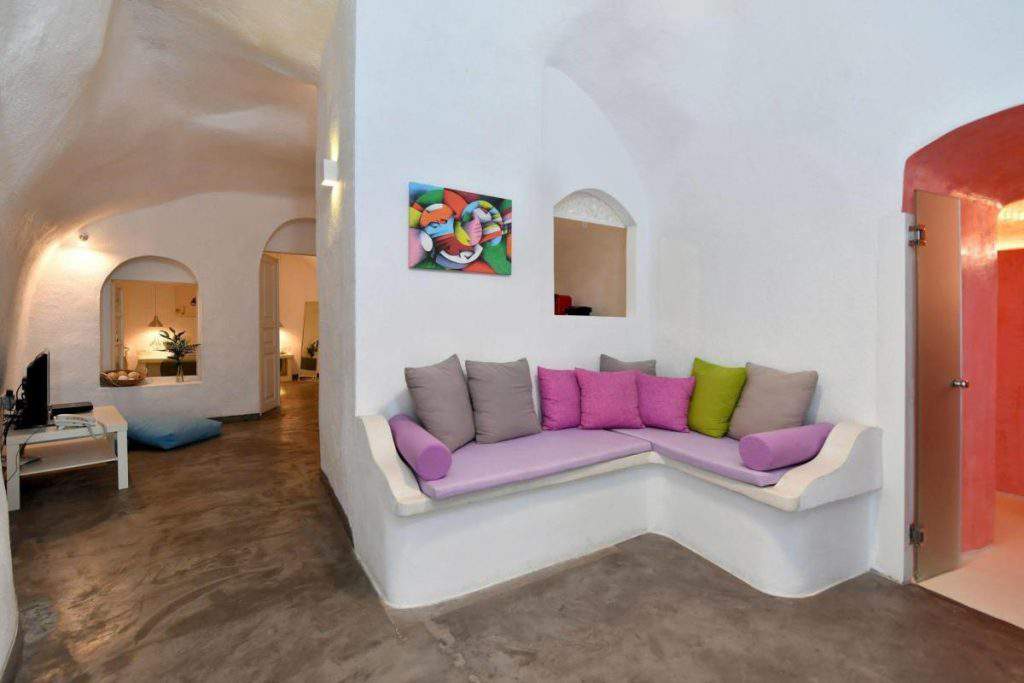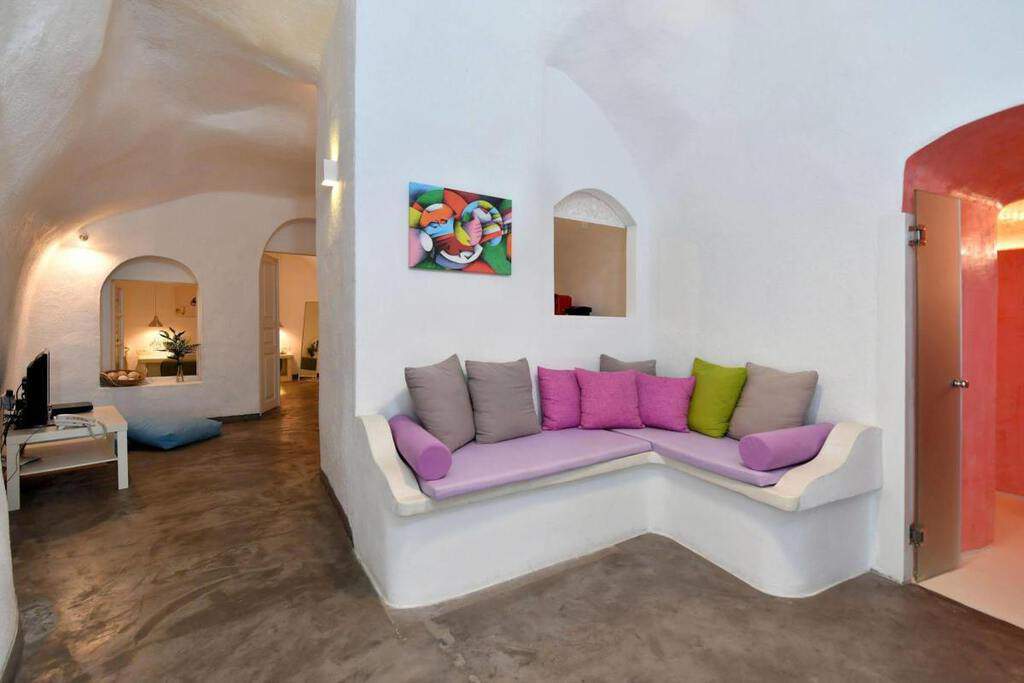 Offers suites with a plunge pool that are beautifully decorated. It also has a caldera view. 
Stay in the town of Firostefani in this Airbnb villa. 
In Megalochori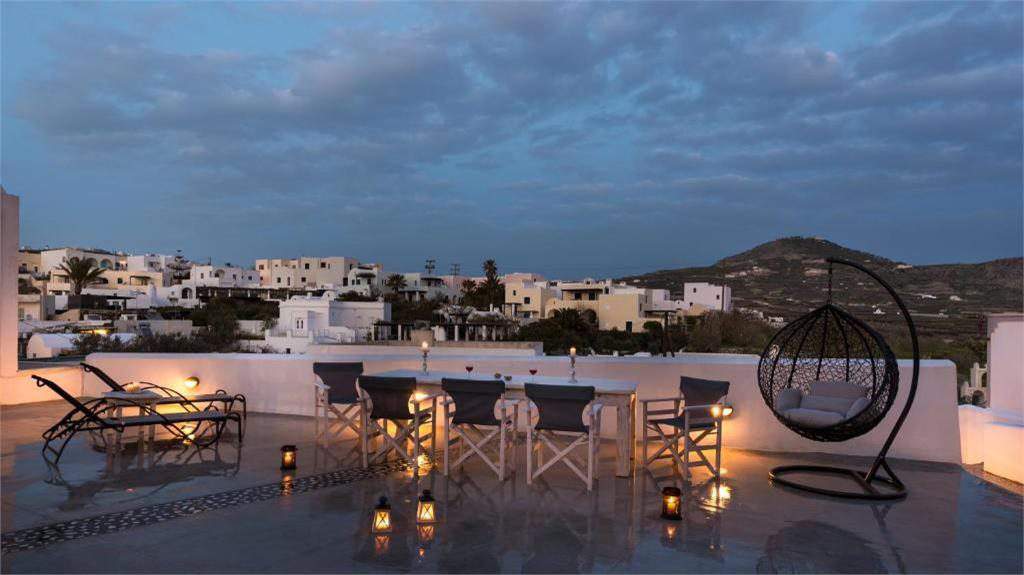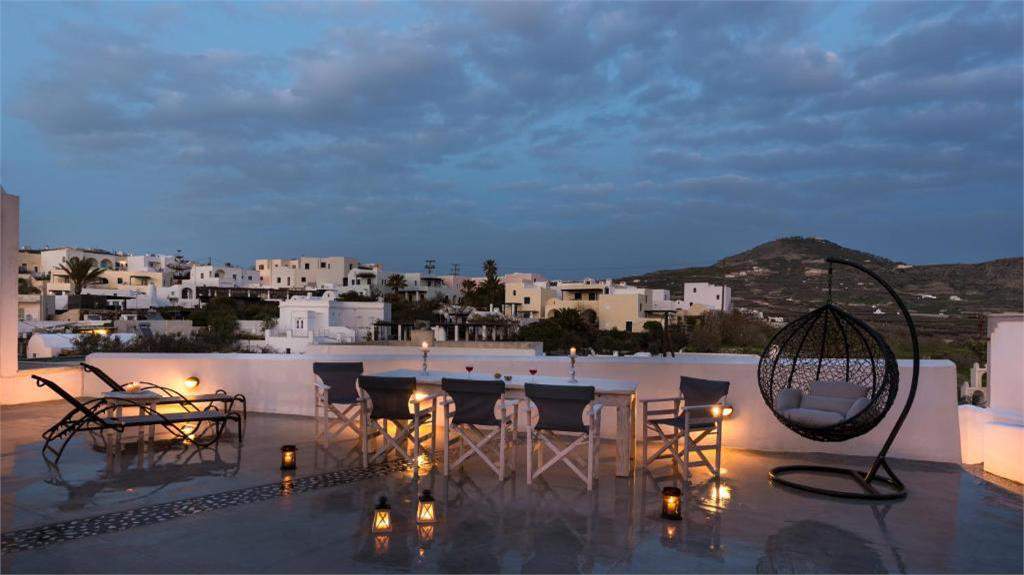 Great place to stay in if you like drinking. It's close to a great winery in Santorini and some taverns. It can accommodate up to 5 people depending on the villa that you choose. 
Great place for groups in Santorini. 
Things to know about Airbnb in Santorini
There are good Airbnb rooms on the island.
Take extra care when booking rooms at Airbnb. It could be a scam. The last thing you need is to be scammed on your vacation. Try and have someone check it out before booking it or ask people who've been on the island if they know the place. 
If you're going for Airbnb, don't expect a caldera view. That part of the island is owned by establishments. But it doesn't mean that you're not going to get a good view. It'll just most likely be a view of the beach instead of the volcano. 

Since the caldera part of the island is mostly owned by hotels, most Airbnb are located near the beach. Expect to find them in the beaches of either Kamari or Perissa. If you're going for the view, hotels are the only real option.  
The biggest con of Airbnb is that you need to allot a portion of your vacation to meet with the owner of the house. Of course, you need to talk to the owner and let them lay their house rules. This could take about half a day of your precious time on the island. Unlike if you stay on hotels, it's pretty straightforward. Just get there and check in. 
Fira is the busiest and most touristy town in Santorini. Most of the night scene is there. It also has the most number of shops and restaurants on the island. Imerovigli, on the other hand, has the best views and some of the finest restaurants. Oia is a weird fusion of both of those towns.
Read more:
When to visit Santorini
Where to eat in Santorini
How to get from Athens to Santorini
Santorini's Infinity Pools
Exploring Santorini's beaches
How to get from Crete to Santorini
How to get from Mykonos to Santorini