Greece & The Greek Islands
If you are looking for a trip where you can enjoy the sea, islands and beaches, as well as cultural visits, Greece is one of the best destinations. Therefore, we have prepared this travel guide to Greece, based on our experience in the country, so that you can enjoy the trip, with useful first-hand information.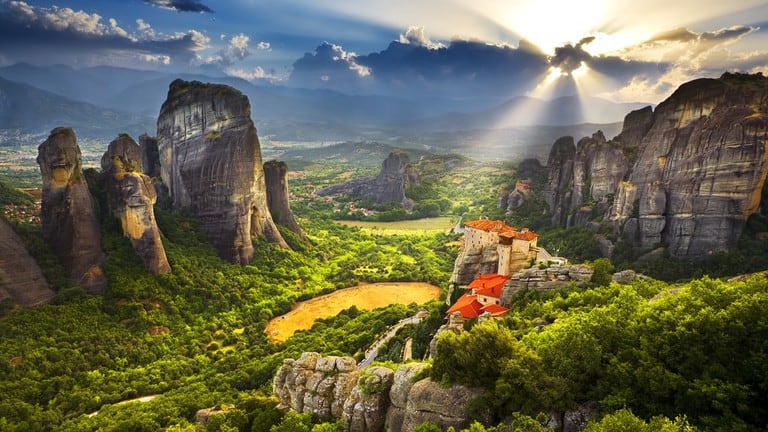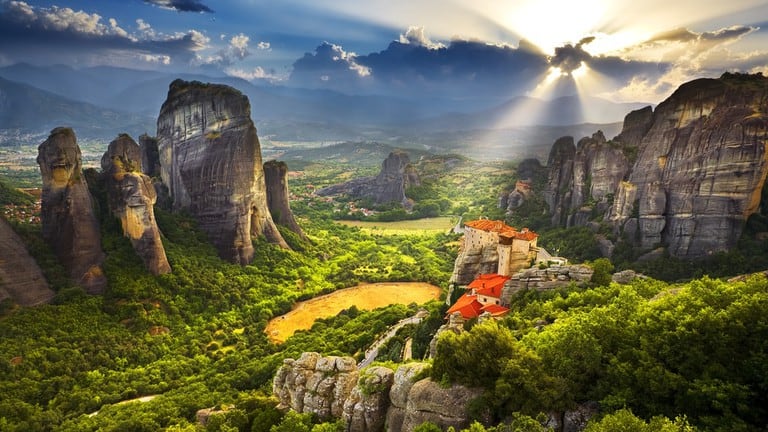 If we talk about islands and beaches, we have to talk about the Cyclades Islands. And if we talk about culture, we must not forget that Greece is the cradle of the culture of our current civilization. Visiting Athens is a must in the country.
In this guide we intend to condense all the information that we have published, so that you can organize your trip in the way that you find most convenient.
Visa and Documentation
European Union citizens do not need a visa to enter Greece, as it belongs to the Schengen area.
If you are a citizen of another country you need to contact the Greek Embassy in your country to be informed about the necessary requirements for entering Greece.
Prices and expenses to travel to Greece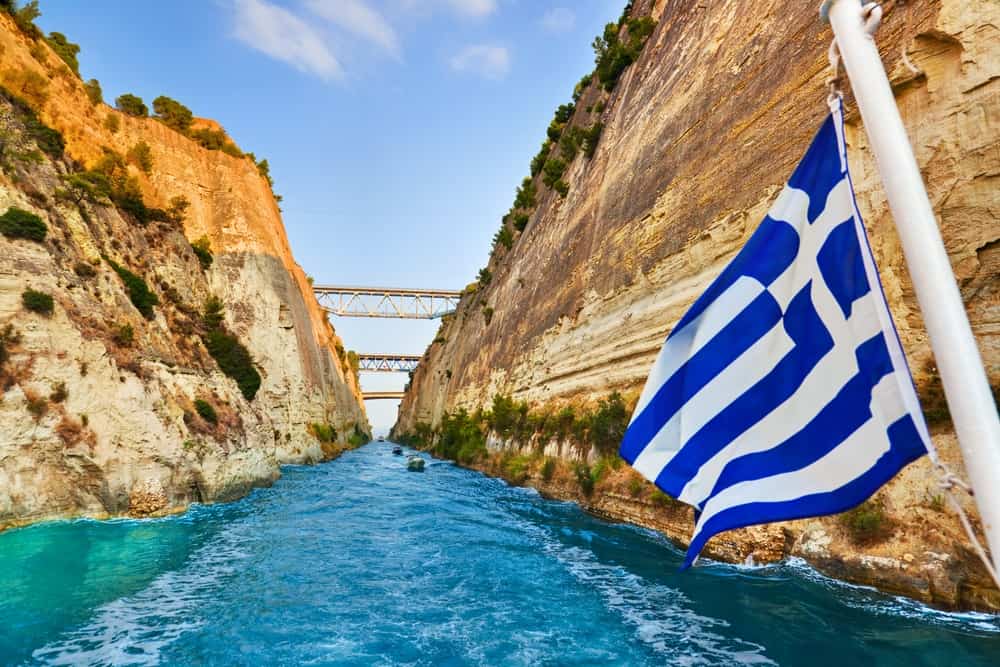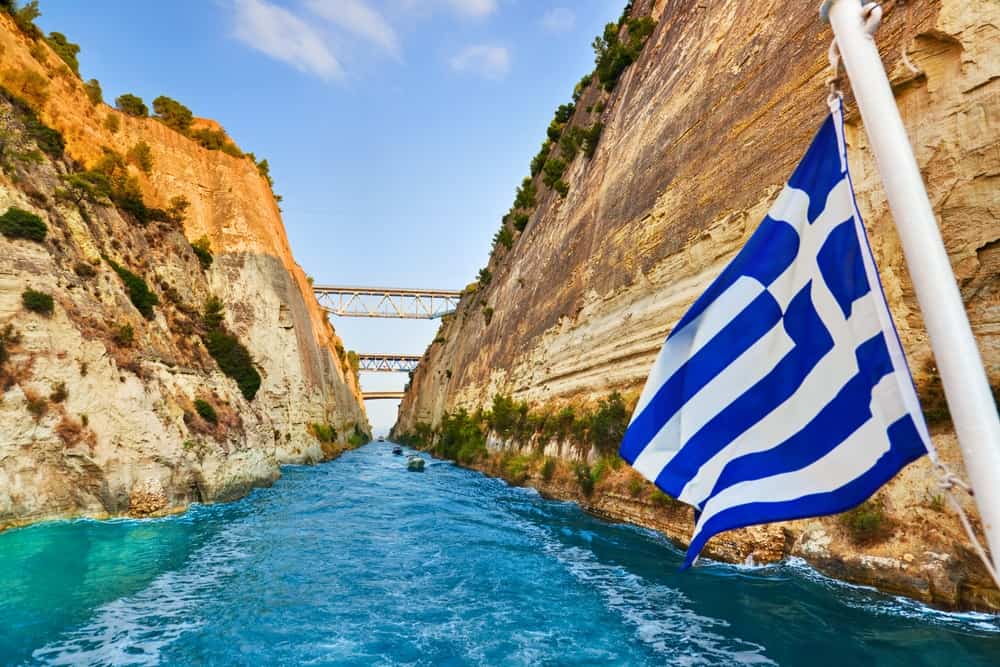 If you are planning your trip to Greece, you may want to know or have some price information. And maybe some of your questions are, Is it expensive to travel to Greece? Well, it all depends on the time of year you travel and what places you decide to visit.
The currency used in Greece is the Euro, so if you come from any country in the European Union you don't have to worry about changing money. Otherwise you will have to change money at the airport or at the different exchange offices around the country.
Another option, if you have to change money into euros, is to withdraw money directly from cash machines. Check with your bank what fees, if any, you have to pay.
When to visit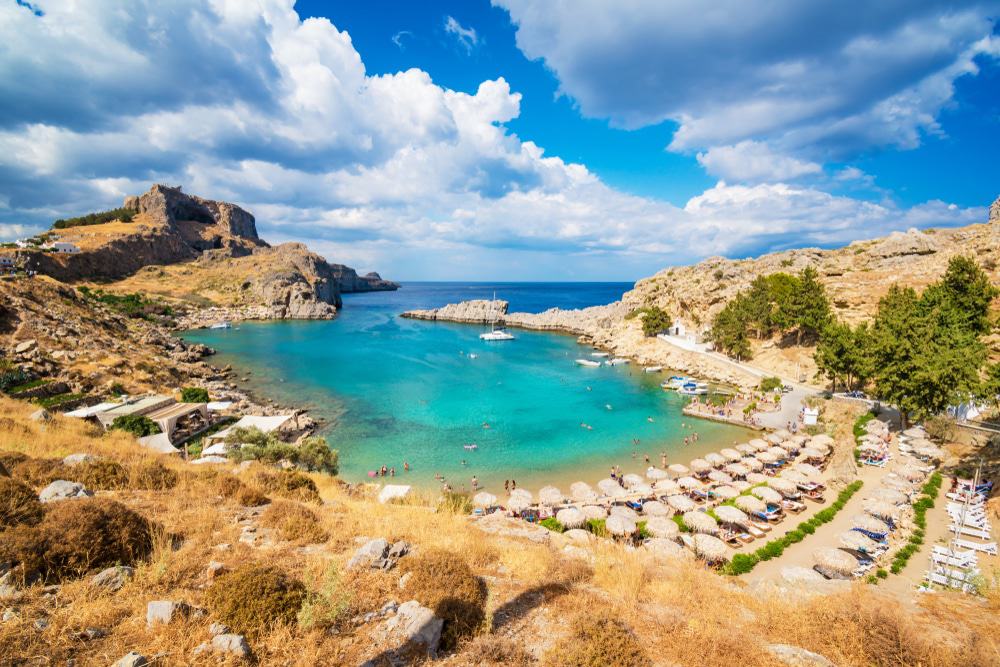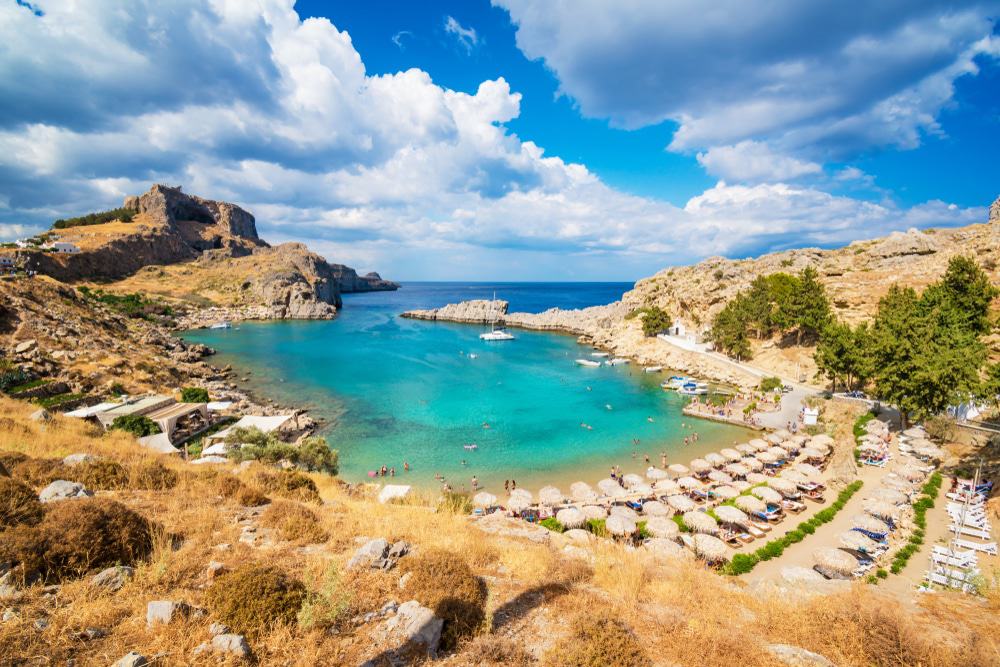 The high season is the summer months, especially July and August. As Greece is a popular destination, prices can skyrocket, especially in the island area. In addition, temperatures can be very high in places like Athens.
However, late spring and early autumn are two good times to take advantage of lower prices on accommodation. And the country is not so full of tourists either.
Accommodation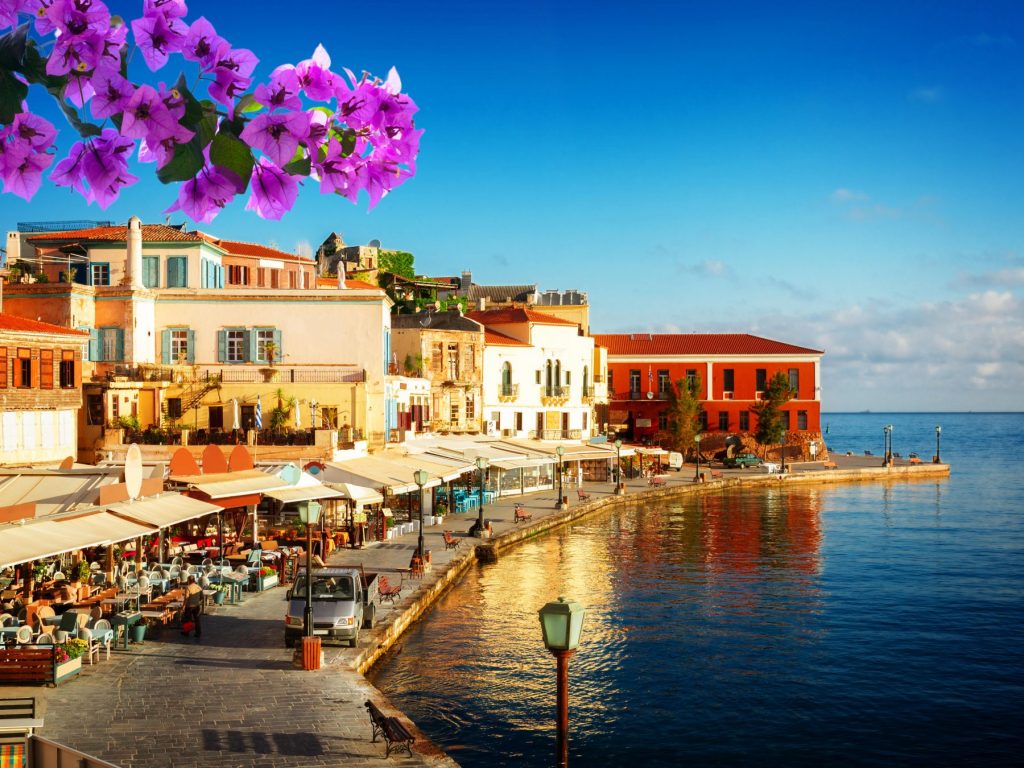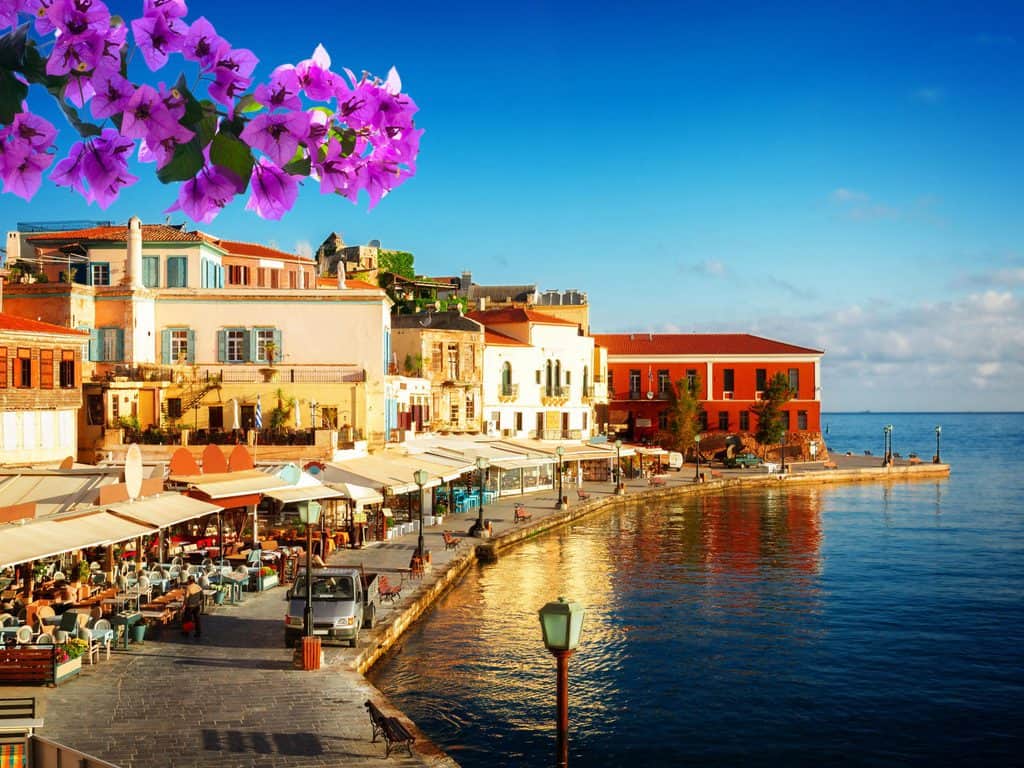 Accommodation is not cheap, and even less so in the high season in destinations like Mykonos or Santorini, but you can always find good opportunities.
Accommodation in a hostel can cost between 20-25 euros/night. A 3-star hotel, from 70-80 euros. A meal can cost between 15-20 euros per person.
These prices can vary depending on the time of year and the place in Greece where you are.
Transportation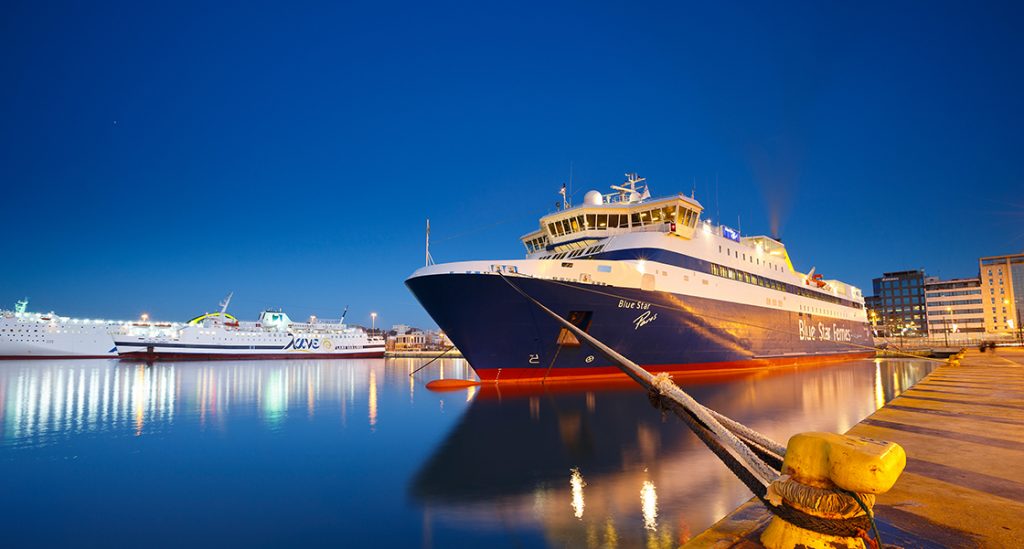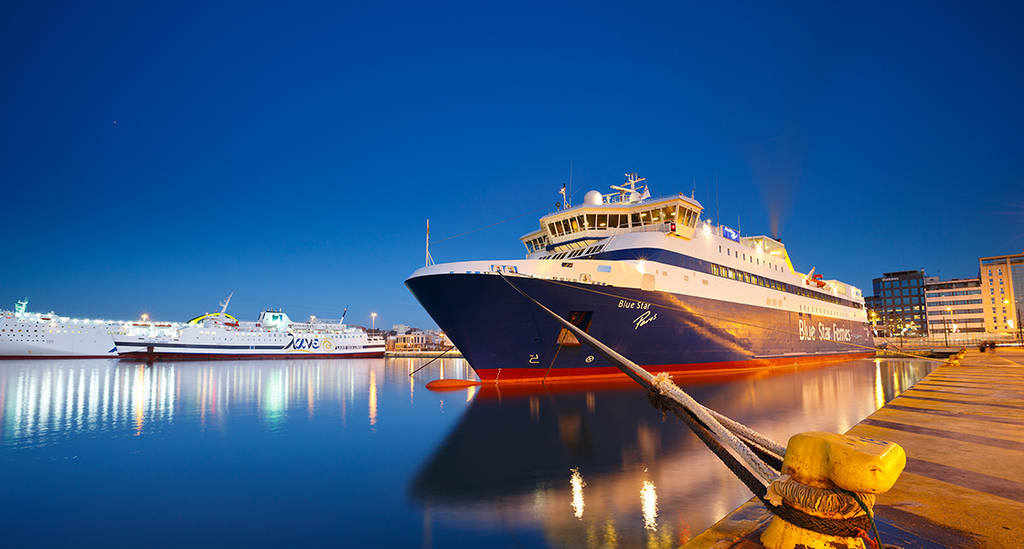 This is an important factor to take into account, since being a country where the islands are numerous and the target of visits, moving around them by ferry is one of the options.
We used the ferry and airplane. In the end, this will depend on the time you have available and your budget. But keep in mind that there are low-cost airlines like Ryanair where you can get good prices on trips like Athens – Mykonos or Santorini – Athens.
There are some islands, like Naxos, where due to its size a good option is to rent a car. In fact, this was the way we visited the island, and I can assure you that we reached beaches where it would have been impossible to get to otherwise.
We tell you our experience and useful information to move around Greece, Athens and the Cyclades Islands.
Language
Greek may not be your strong suit, and that's because in Greece, this is the language that everyone speaks. In any case, speaking English at a fairly acceptable level is quite widespread, both among young and older people.
In any place of tourist interest people speak English very well. In addition they usually have leaflets or brochures with information in Spanish, since Spanish tourism is abundant.
Essential in Athens
Psyri and Exarchia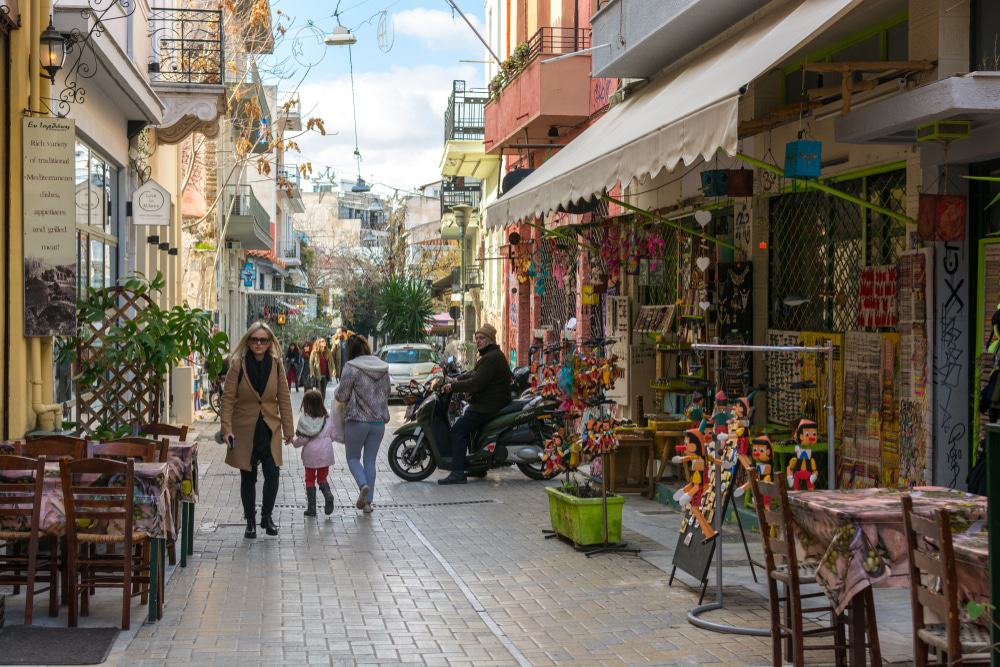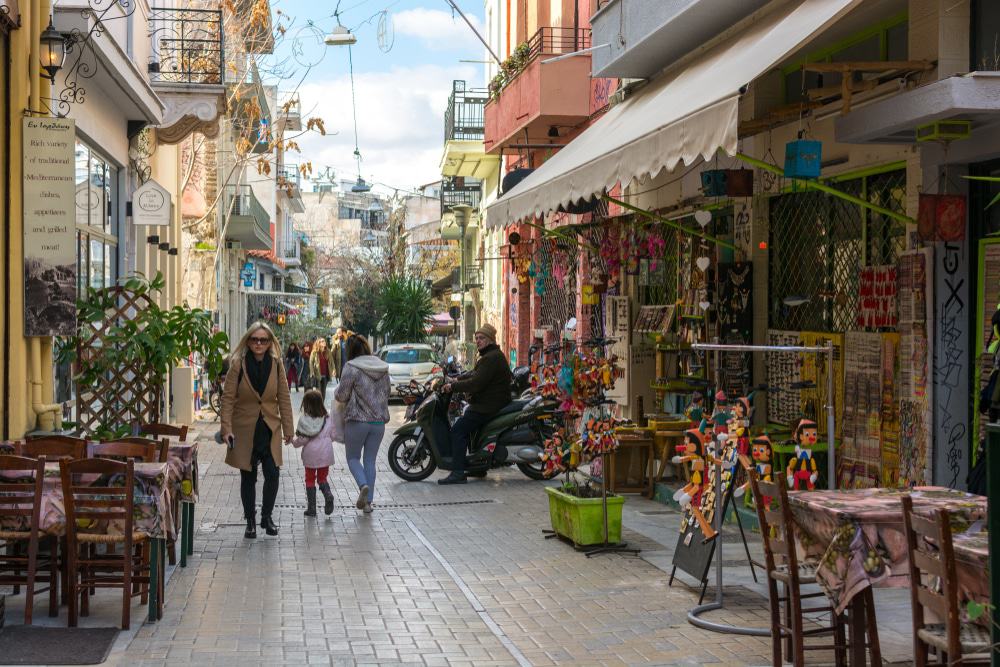 Exarchia and Psyri are the perhaps least visited areas of the city. Located in the heart of the city, they have a rebellious spirit that can be seen on every corner. We took a walk around the area and its square.
Sintagma Square
How to get from Athens airport to the centre
Sintagma Square is the nerve centre of the city, where the Greek Parliament is located. In the surroundings there are parks and of course many interesting places that you should not miss.
Anafiótika
This place is like going to a village in the centre of Athens. It is characterized by the architecture of its houses, which are reminiscent of the architecture of the Cyclades Islands.
Monastiraki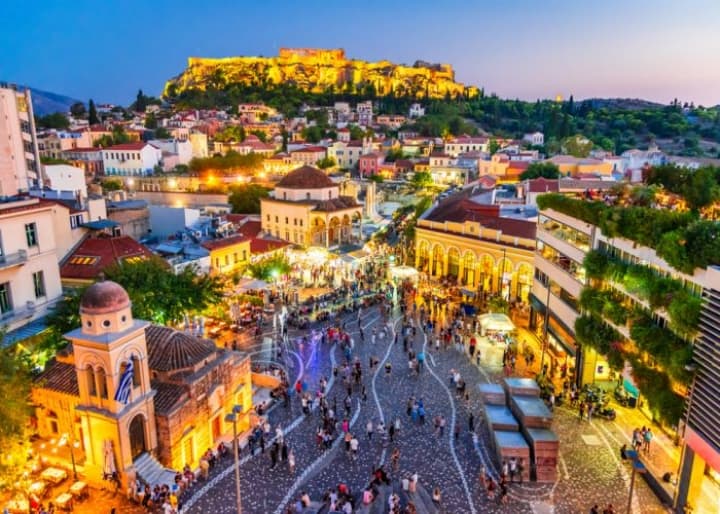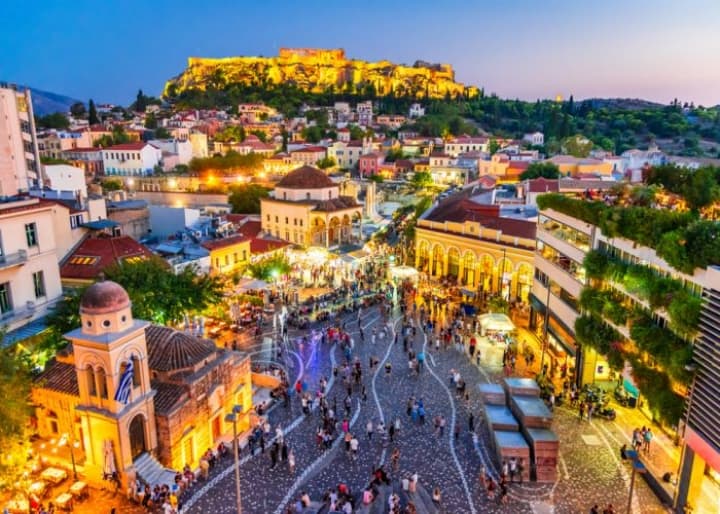 This may be the most populated area of the city. In one of the exits of the Monastiraki Square there is a Flea Market that deserves a visit. And why not, have a beer from the terrace of some bar with a view of the Parthenon in the background.
Acropolis and Parthenon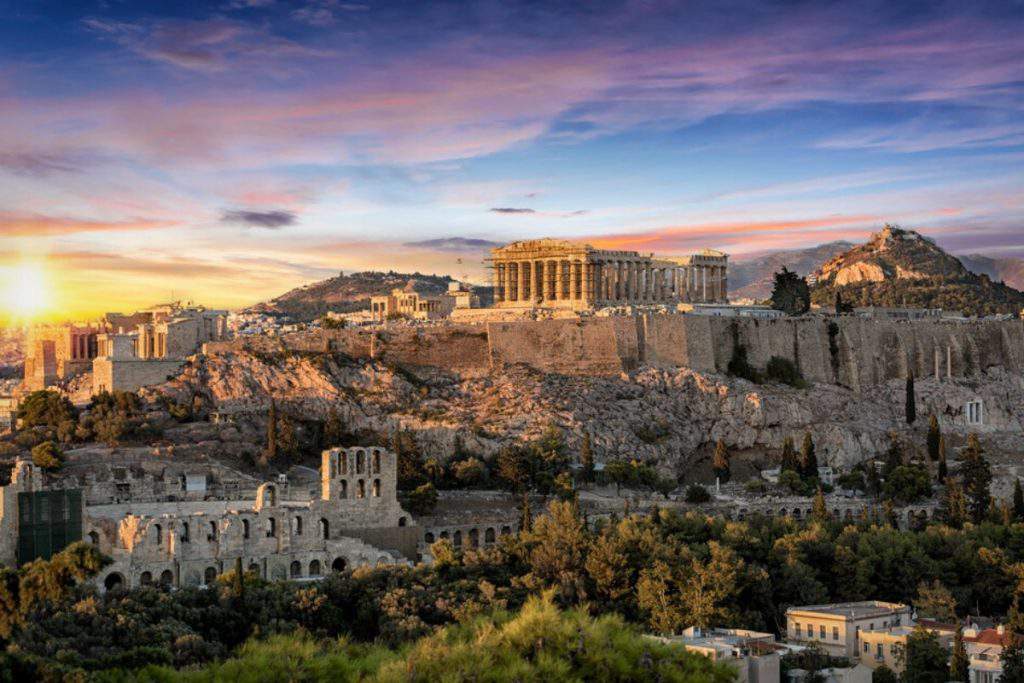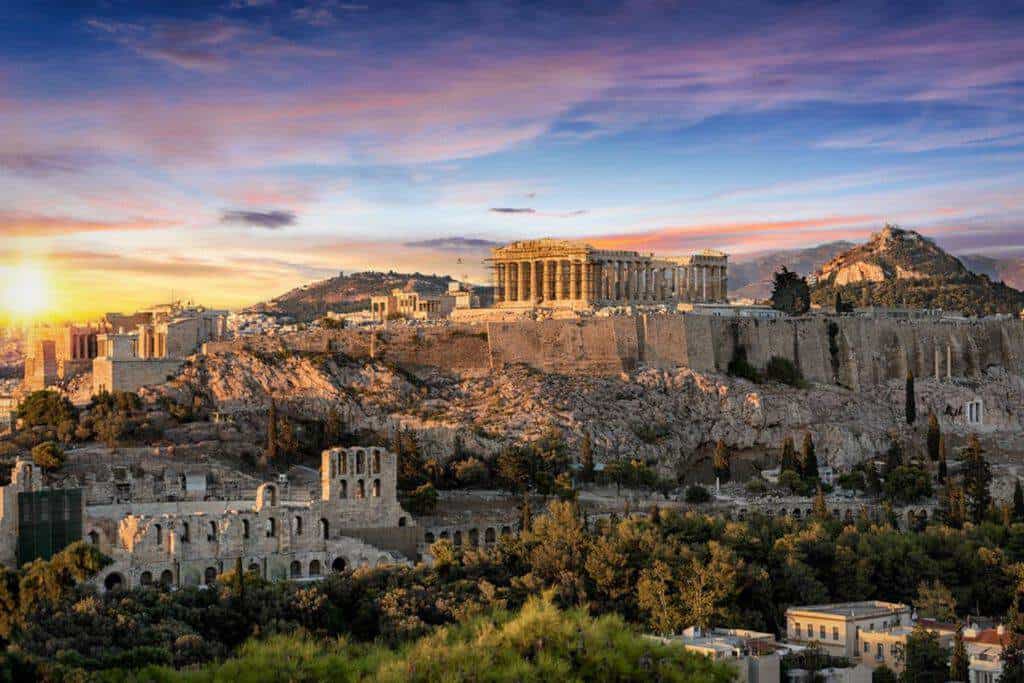 If you're looking for a cultural immersion, you can't miss the Acropolis and Parthenon. What's more, not visiting both places is like not having been to Athens. Plus, from the top, the views of Athens are unbeatable.
From the airport to Athens
Psyri
If you arrive in Athens and are still not sure how to get to the centre, we will tell you all the options you have, from taxi to public transport. Choose the one that best suits your needs.
What to see in Mykonos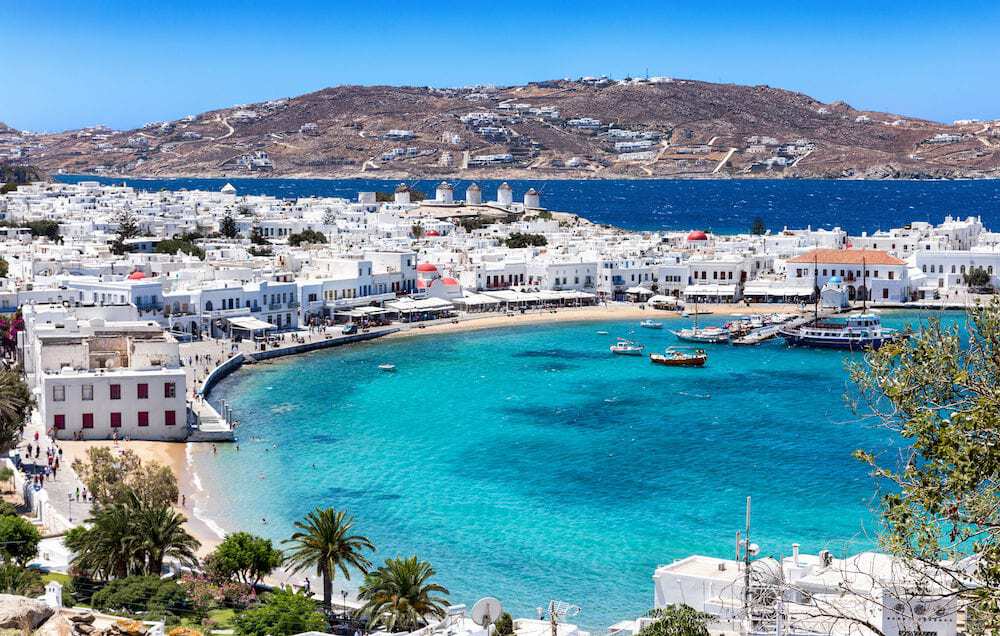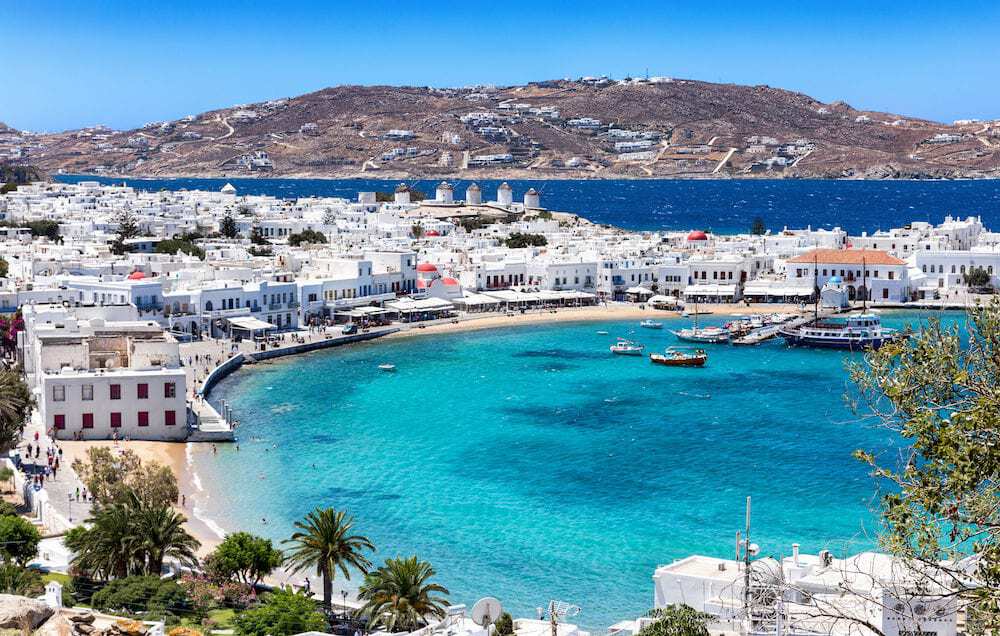 Mykonos is one of the jewels of the Cyclades Islands, although saying this seems to detract from the importance of the rest of the islands that make up this archipelago.
It is true that it is an island that in the high season prices soar, but in the months of May and September is much cheaper.
In any case, although it seems to be a sun and beach destination, the truth is that it offers much more. From walks through the town, beaches for all tastes and a neighboring island with a lot of history, Delos.
The village of Mykonos is quite nice and quiet. The fishing port, the day to day, its streets and corners that you discover in every walk, the windmills. Not a bad place to spend a couple of days.
Delos Island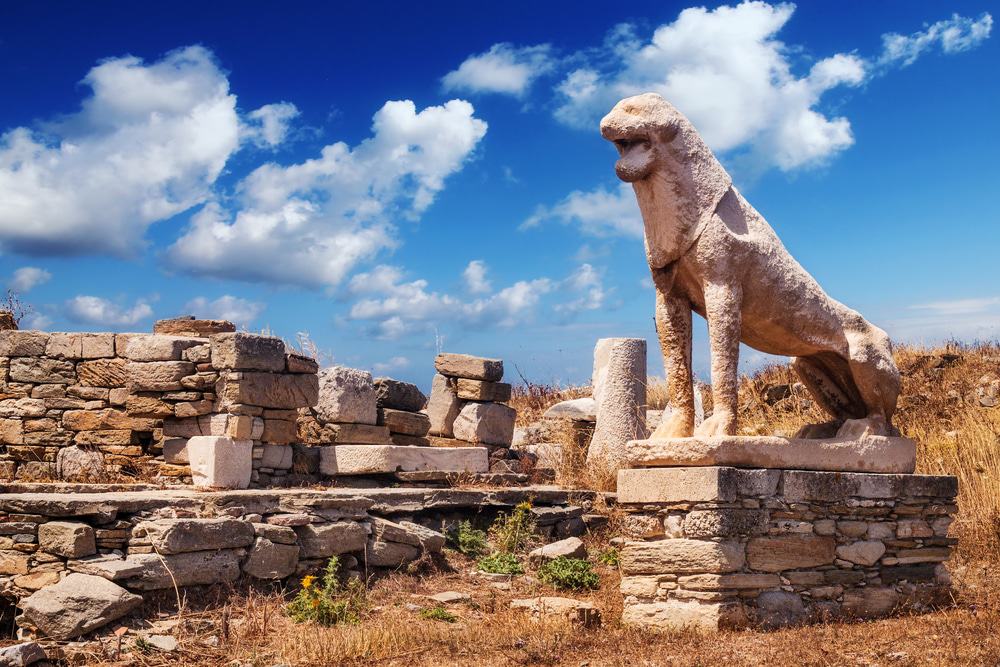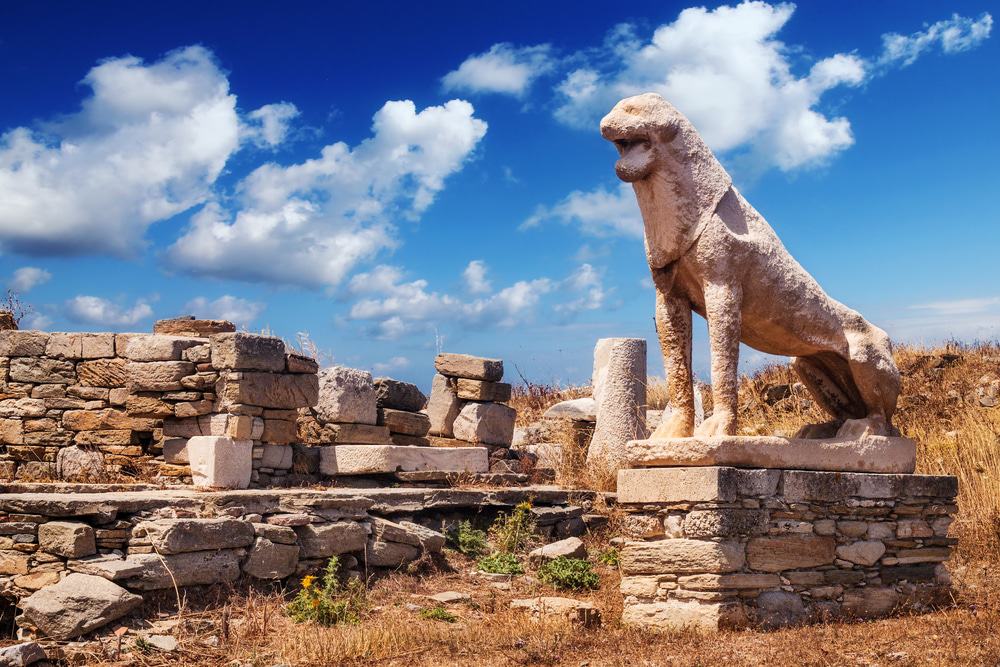 The island of Delos has an incredible past, and it's really close to Mykonos, so I consider it one of the must-see places if you decide to go to Mykonos.
What to see in Santorini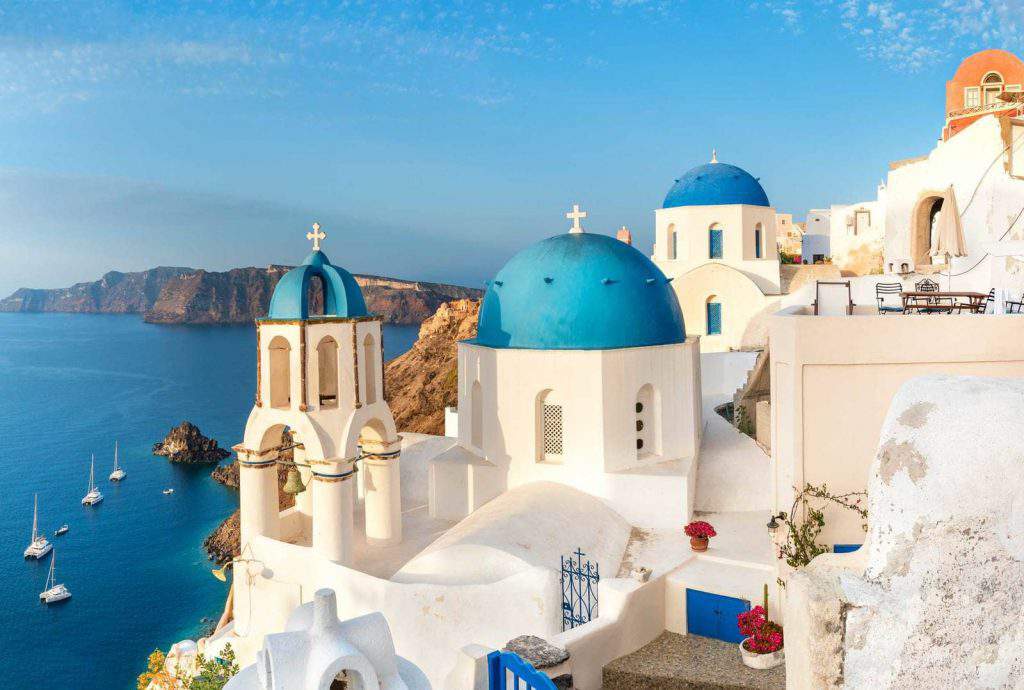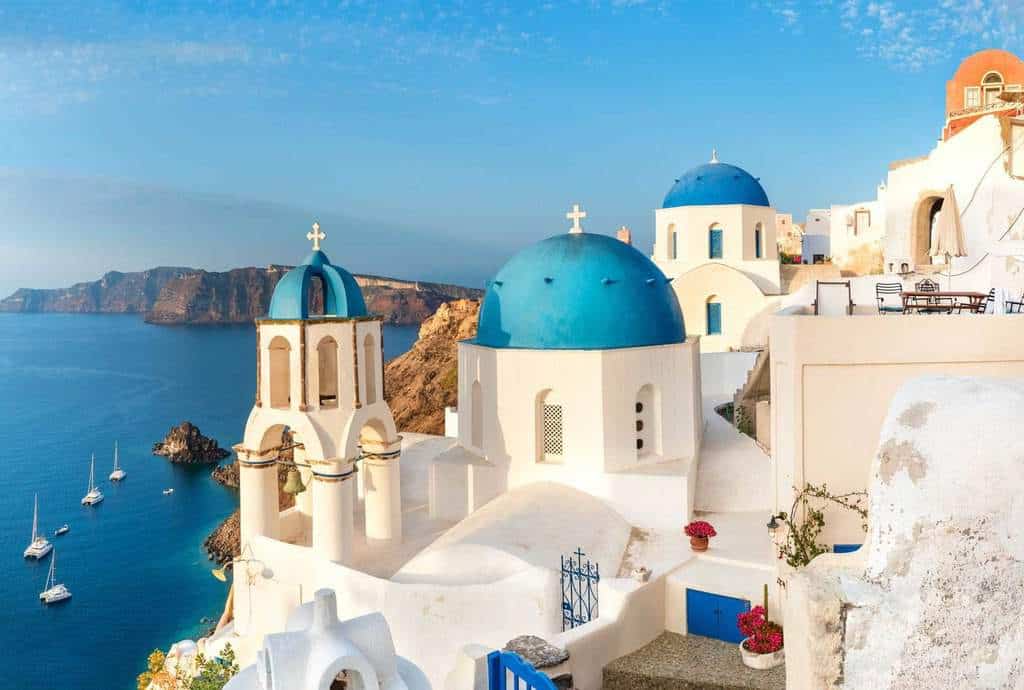 Santorini may be the crown jewel of the Cyclades. Its volcanic formation, which completely changed its morphology, has made it one of the most visited places in Greece, and with good reason. Its villages, Fira, Oia and Akrotiri are well worth a visit.
The architecture of Santorini, with its whitewashed houses, the views of the sea, its sunsets, some of the best in the world, are the perfect excuse to visit it.
However, choose your accommodation well, as in high season prices can be very high.
There are many plans and places to see in Santorini.
Santorini, Akrotiri and Oia
A day in Santorini
Santorini is an island that has several villages, and all of them deserve to be visited because they are really beautiful. Their views of the caldera, the sea and the typical architecture of the island are the best attraction.
Fira, the capital of Santorini
Although from Oia you are going to enjoy the best sunsets, Fira, the capital of the island is a small village where getting lost in its streets is a delight. Its sunsets are also spectacular.
The best exursion through Santorini
If you have arrived to Santorini, you have to go yes or yes to Oia, and you can do it in a nice walking tour. You can start after lunch, and arrive just to see the sunset show.
The greatest spectacle of Santorini and the Cyclades Islands happens every day in Oia, its sunsets.
What to see in Naxos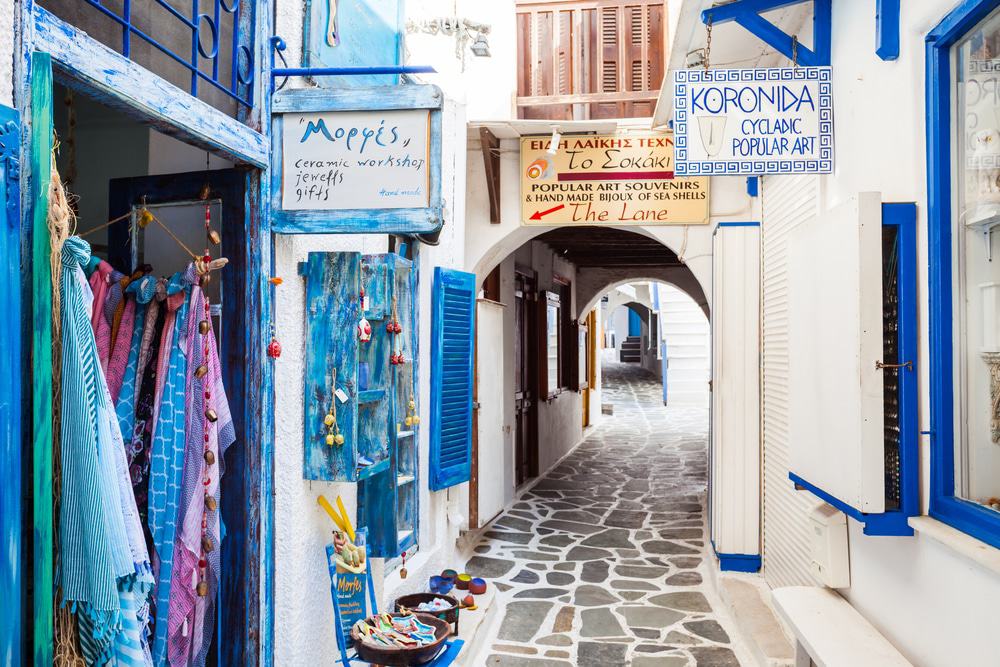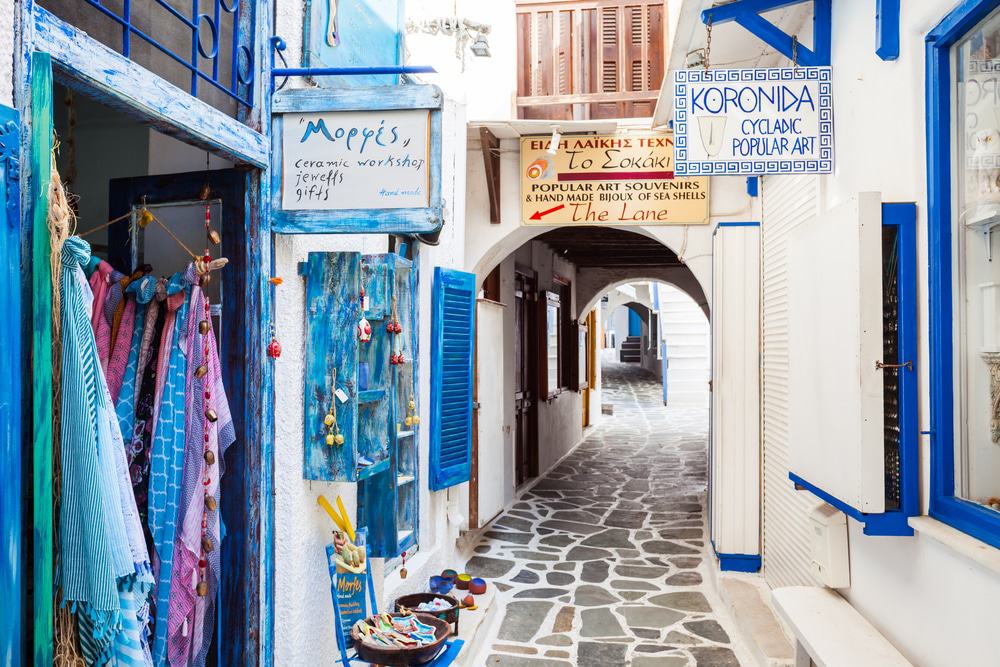 The island of Naxos is one of the great islands of the Cyclades because of its size. So do not hesitate to go and rent a car to tour it, as there are many things you can see in Naxos.
Chora Naxos
The city of Chora on the island of Naxos is a real labyrinth. Its past and its enclave turned this small town into a stronghold against pirates and other invaders.
Naxos Island has dozens of scattered villages. If you want to see charming villages, archaeological remains, its history and spectacular beaches, just rent a car and drive around it peacefully.
Practical resources for your trip to Greece
When you travel to Greece, it is important to be informed about aspects that can condition your trip, such as the means of transport you will need to move around the country as well as the climate.
If you prefer to do a more cultural visit, the climate is not going to be a great disadvantage, but if what you want is to enjoy its islands, beach and to give you a good dip, you have to choose well the epoch of the year.
Moreover, the time of year also determines the prices of accommodation, mainly. So we leave you some information so that depending on your budget and your chosen days to travel to the Greek country, you can enjoy it as much as possible.
As I mentioned above, there are many islands that have direct connections to Athens, and other islands that have flights between them. In any case, unless you are short of time, ferry trips are quiet and affordable.
Flights to Greece
Important: Once you have purchased your flight, do not forget to check in online 48 hours before, even if you are going to check in. We almost got grounded for overbooking. If you have checked in online before, make sure you fly on the day and time you have chosen.
Destination Travel Guides
Santorini Travel Guide
Mykonos Travel Guide
Athens Travel Guide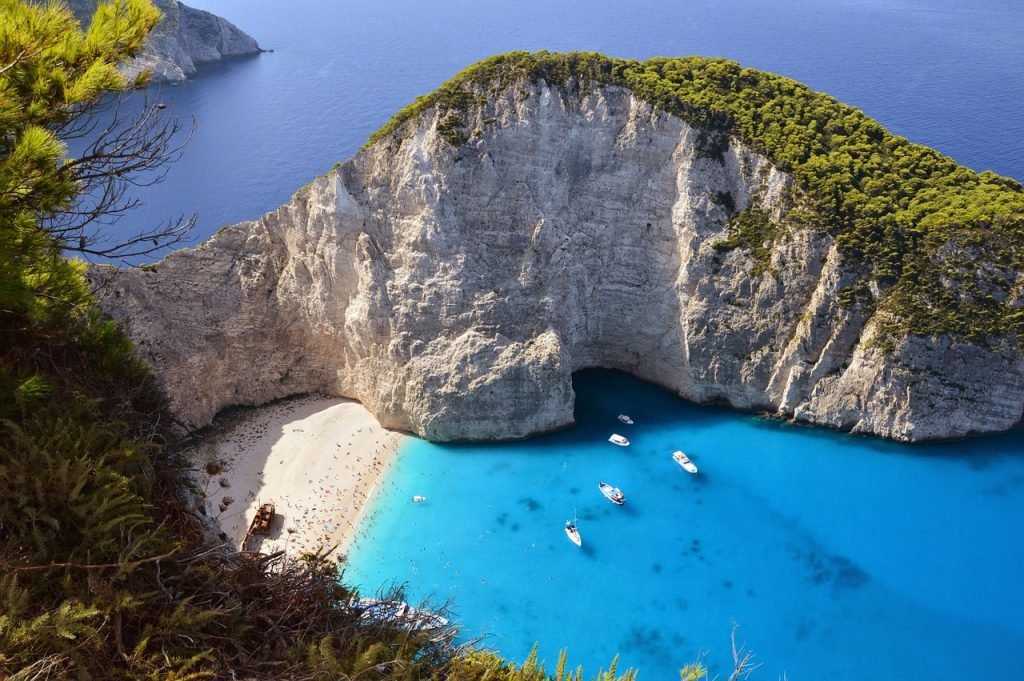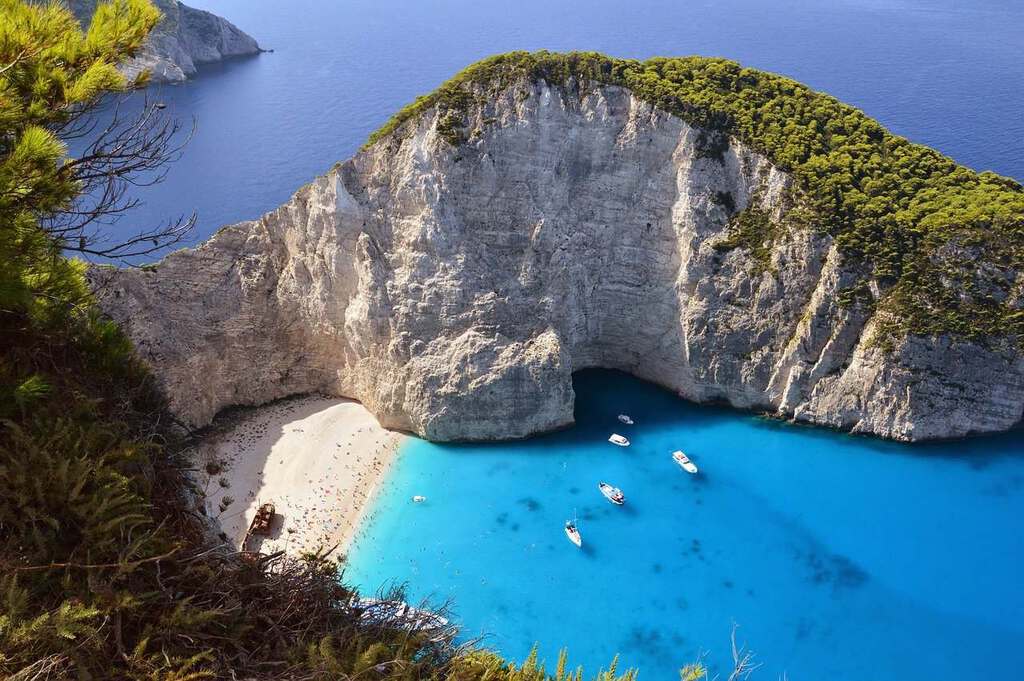 Read more about Greece
The Best Time to Visit Greece and the Greek Islands
The Best Greek Islands
Where To Go in Greece
Greek Ferries
Greek Island Hopping
Crete-Santorini Ferry & Flight Information
Mykonos-Santorini Ferry & Flight Information
Athens-Santorini Ferry & Flight Information
Athens-Mykonos Ferry & Flight Information
Greece with Kids
The Best Luxury Hotels in Greece
Crete – Best Hotels
Crete – Tours & Things To Do
Crete – Best Time To Visit
Heraklion Airport – Rental Cars
Naxos – Best Hotels
Paros – Best Hotels
Ios – Best Hotels
Milos – Best Hotels
Folegandros – Best Hotels
Sifnos – Best Hotels
Rhodes – Best Hotels
Kos – Best Hotels
Skiathos – Best Hotels
Skopelos – Best Hotels
Hydra – Best Hotels
Flights to Greece
The 19 Best Beaches in Greece
Paros or Naxos?
Crete or Santorini?
Mykonos or Santorini?
Best Website For Booking Hotels In Greece
Car Rental in Athens Airport
Greece Travel Agencies in the US, Canada, and UK
Hotels in Greece for Families
Athens Family Hotels
Santorini Family Hotels
Mykonos Family Hotels
Crete Family Hotels
Naxos Family Hotels
Paros Family Hotels
Rhodes Family Hotels
Kos Family Hotels
Corfu Family Hotels
Zakynthos Family Hotels

FAQ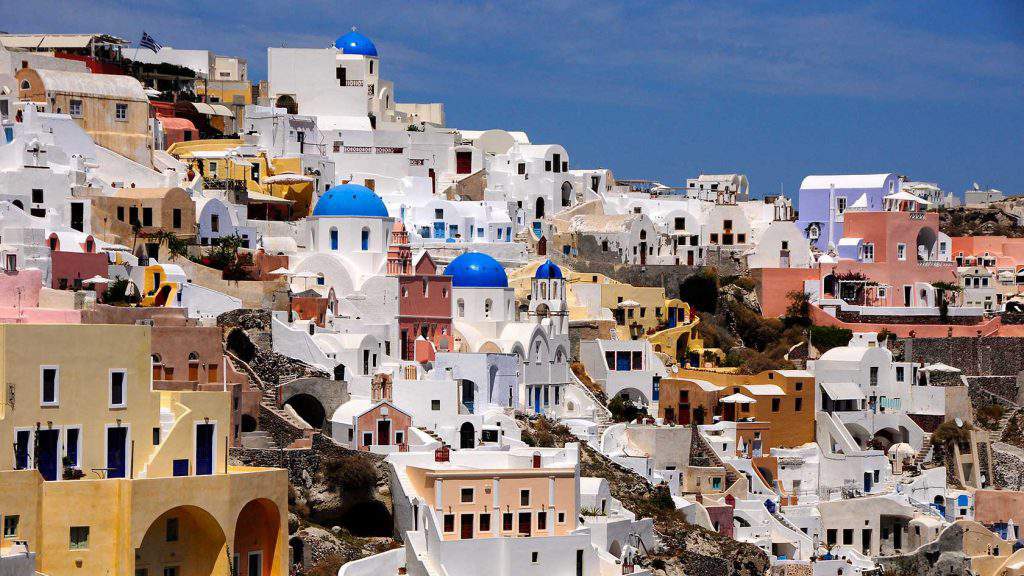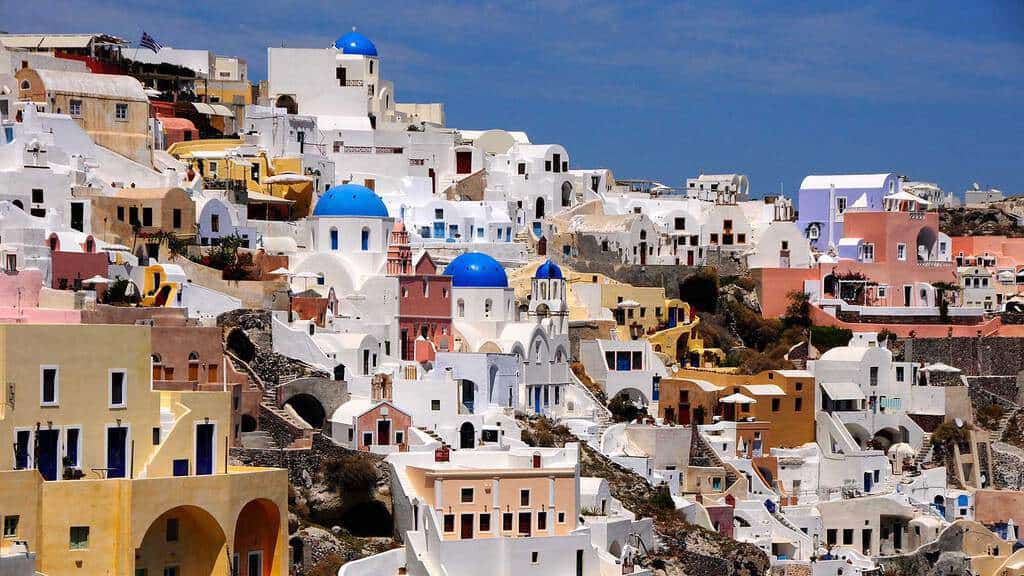 I want to Go to Greece, when's the best time?
If you are fond of beaches and prefer hot weather, then June till September is the best time to visit. Late weeks of March until the early weeks of June, then from late weeks of September until early weeks of November is the most favorable time if you like sightseeing, touring, hiking and exploring around Greece.
Greeks islands, what's the best choice?
Greece is one of the most exquisite places to visit, especially its many islands that never fail to leave everyone awestruck who are lucky enough to see its grandeur! 
Out of all the people I've met, not one who visited Greece ever went home slumped, and disappointed. 
In fact, many can't get over its beauty. With each of its island offerings, you'll find some form of perfection. 
So the better question would be, where do I start? And with that you can start with Paros, Santorini, Naxos, Milos, and Mykonos. 
You can also visit Crete but due to its vastness it would be better to allocate a special time in order to explore and experience the place in its entirety. You can also include Santorini but any more of that is not recommended as you wouldn't be able to maximize your time and enjoy the place to the fullest if you add more. 
How do you travel to Greece? 
Usually, people fly from any central cities like Amsterdam, London, Paris, Berlin, Rome, Venice or Frankfurt to reach either Crete, Athens,Mykonos, Santorini, Corfu, or  Kos Rhodes.  
But my best advice would be to travel and make use of the many different airports to get to your destination. 
That way, you can save yourself from the hassle of going back and forth, and needless spending. Example, you can maximize your time and visit many places by flying to Athens from London, then ride a ferry going to the Mykonos, continue to ferry going to Paros, then to Santorini and lastly from Santorini going to London.  
With this, you needn't to fly to Athens to go back home. Even if they are one-way, 2 tickets may cost more instead of when you book a ticket going back. And the savings that you get from the ferry and the accommodations will greatly make up for it. 
Greek island hopping, what's best way to get to them?
If you want to visit the many islands of Greece, you will be riding a lot of ferries- most especially if you plan on visiting the Aegean Islands like the, Mykonos, Santorini, Rhodes, and Crete. 
There may also be some available flights to the islands from Athensbut it will more expensive and impractical because of the inconsistent schedules. That's why riding a ferry is the most reasonable choice.
I like beaches, what's the best of the best in Greece? 
Mykonos, Naxos, Paros,Rhodes,Crete, and Ios are some of my personal all-time choices because of their beautiful beaches.  
But aside from the above mentioned, there are a lot of hidden gems waiting to be discovered.