Sardinia Family Hotels – Best Family Friendly Hotels in Sardinia
Travelling to Sardinia with children is always a good idea because this Italian island is a Mediterranean treasure, a destination that is in vogue and will not cease to be because more and more people are discovering it… and returning.
Here's our list of the best family hotels in Sardinia.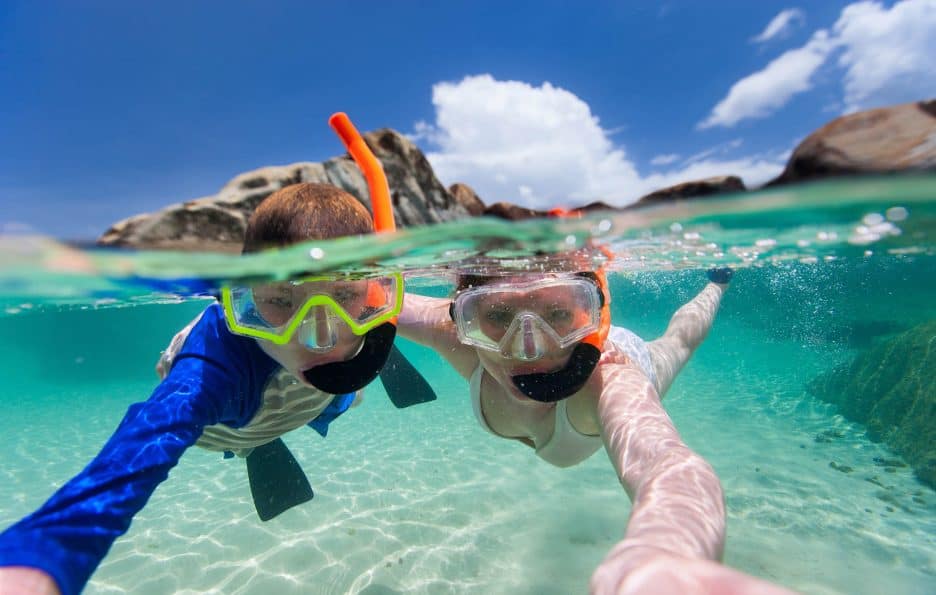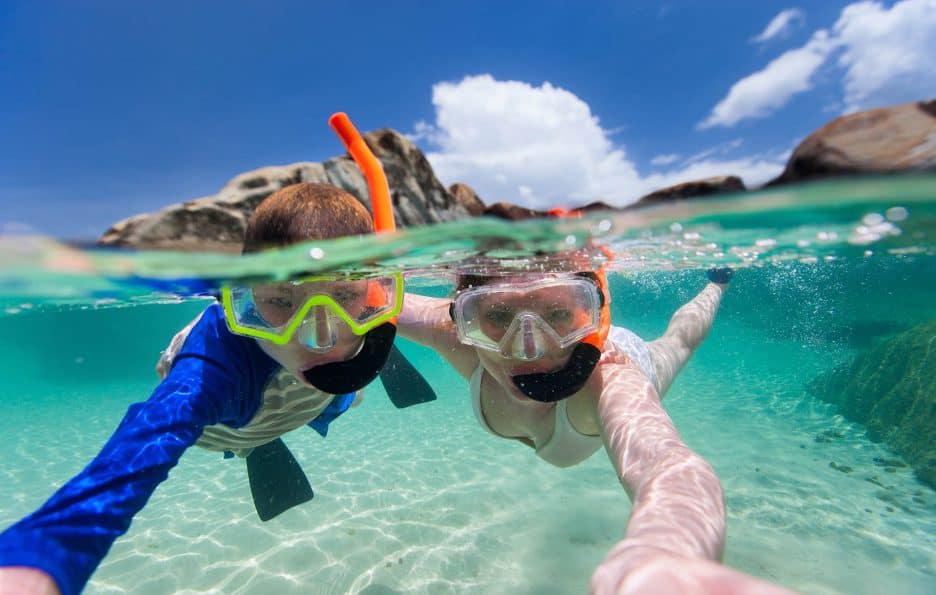 A paradise of world-class beaches with a prodigious interior that will also delight nature and rural tourism lovers because in Sardinia we can walk through alpine forests, stroll among vineyards or ancient cities with a Phoenician past.
About Sardinia
The second largest island in the Mediterranean (seven times larger than Mallorca) is for many travellers also the most beautiful. There, nothing more and less than 1.849 kms of truffle coast await us with an infinity of beautiful beaches and coves, caves and cliffs.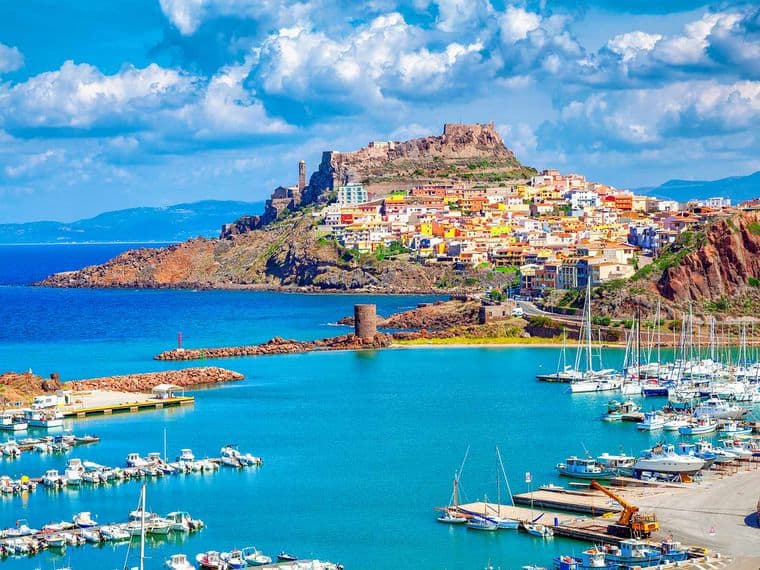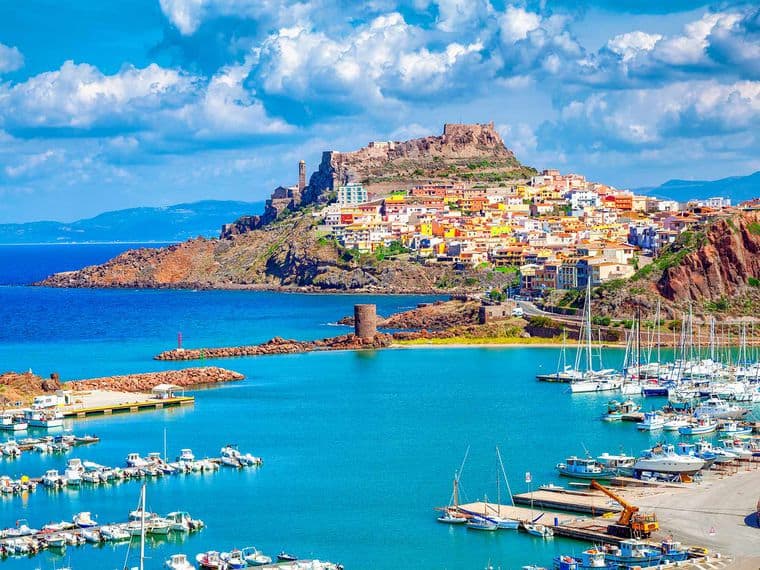 Three more elements make Sardinia special and irresistible. First the Sardinian culture, customs and language. Although at present it is barely spoken, it permeates and forms part of the etymology and personality of the island. Secondly, the important Spanish cultural heritage of Sardinia due to the four centuries of continuous presence since the arrival of the Catalan-Aragonese in the XIV century. It may seem a curiosity but the Sardinians have it very much in mind.
Here are our other guides about Sardinia:
Sardinia Travel Guide
Things To Do in Sardinia
Where To Stay in Sardinia
Make your trip to Sardinia amazing by staying in these family and kid friendly hotels.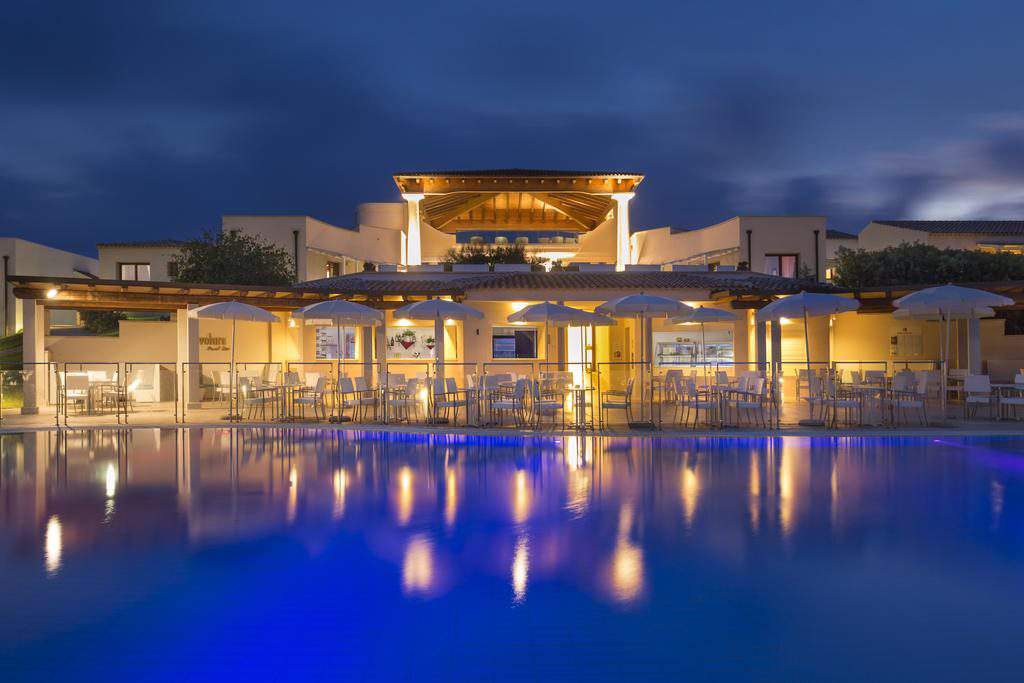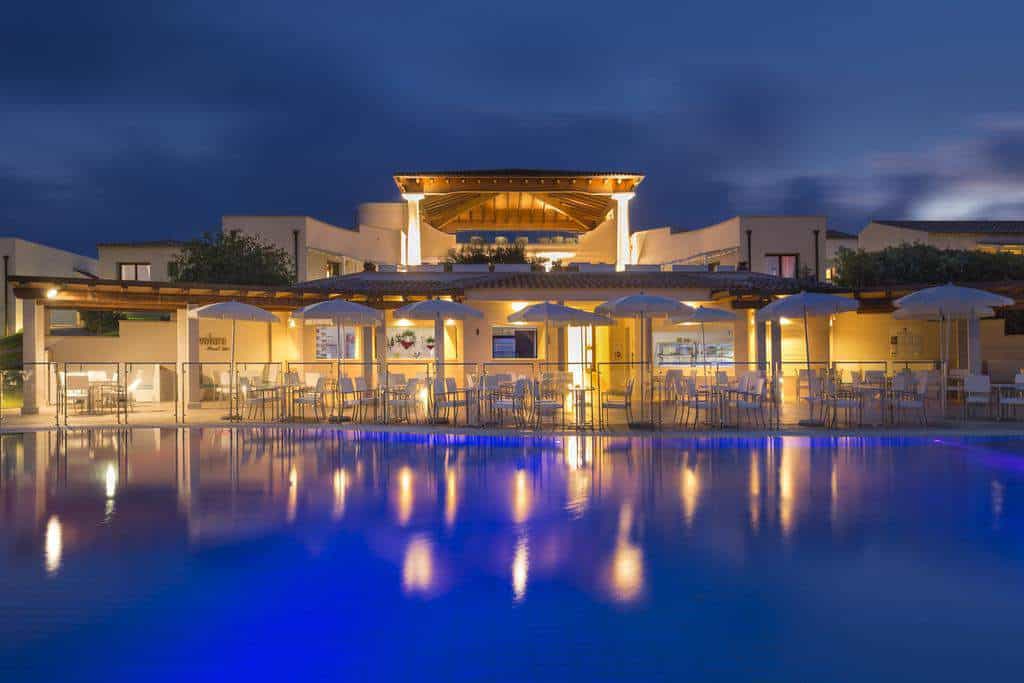 Built on 80 hectares of woodland (Mediterranean), this beautiful resort features a mesmerizing view of the island of Tavolara. This hotel has many family rooms for a family of 4 and private suites with furnished terrace.The apartments have kitchen and kitchenette. Features a normal bar and another poolside bar, an outdoor swimming pool and two restaurants. Provides complimentary breakfast everyday (buffet) and visit kids club, diving centre and evening entertainment. There are many spectacular quotes and beaches around. Only a few minutes walk to the beach of Grande Baia. Adobe just like Cala Brandinchi beach, San Teodoro centre and La Cinta Beach are within the driving distance. Phone number: +390784836900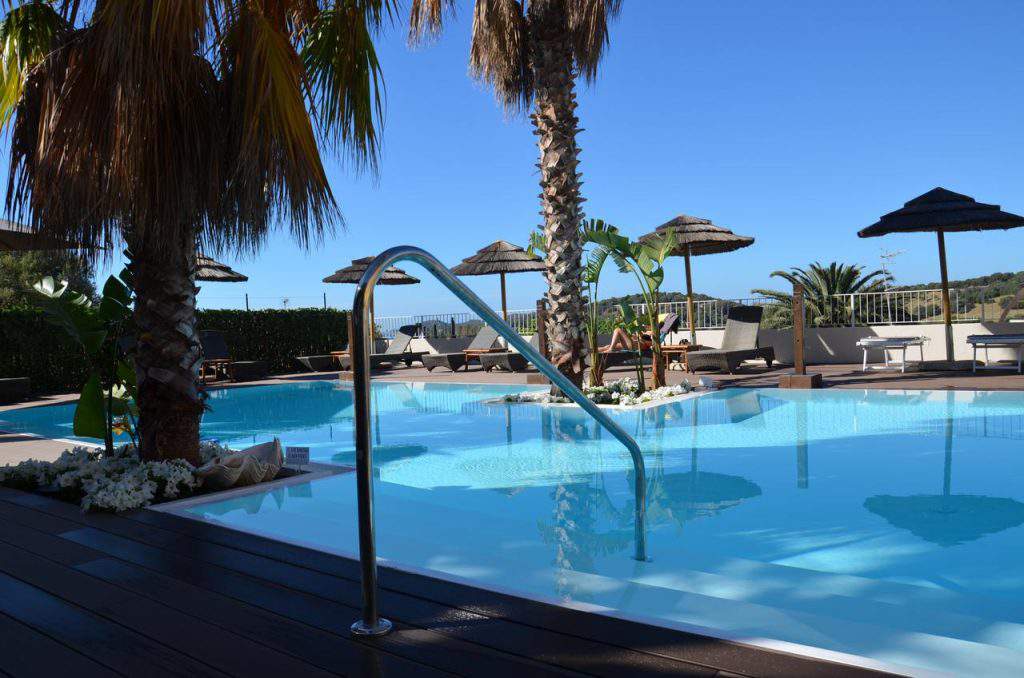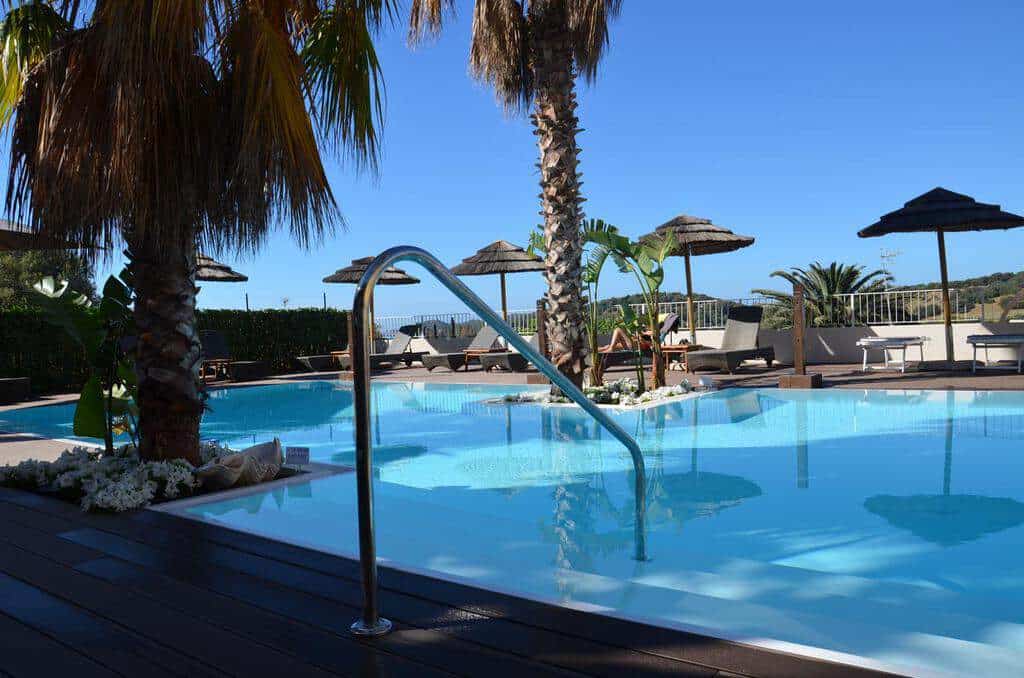 Hotels with child conical family rooms with terraces for balconies. The top rooms of this Boutique Hotelhave mesmerizing views along with a swimming pool. The Simius beach and Villasimius centre have many restaurants, Cafe and birds which is only a few minutes walk from the hotel. You can explore  the many beaches like Porto Giunco, Punta Molentis and Campulongu that are located nearby this hotel. Phone number:070792001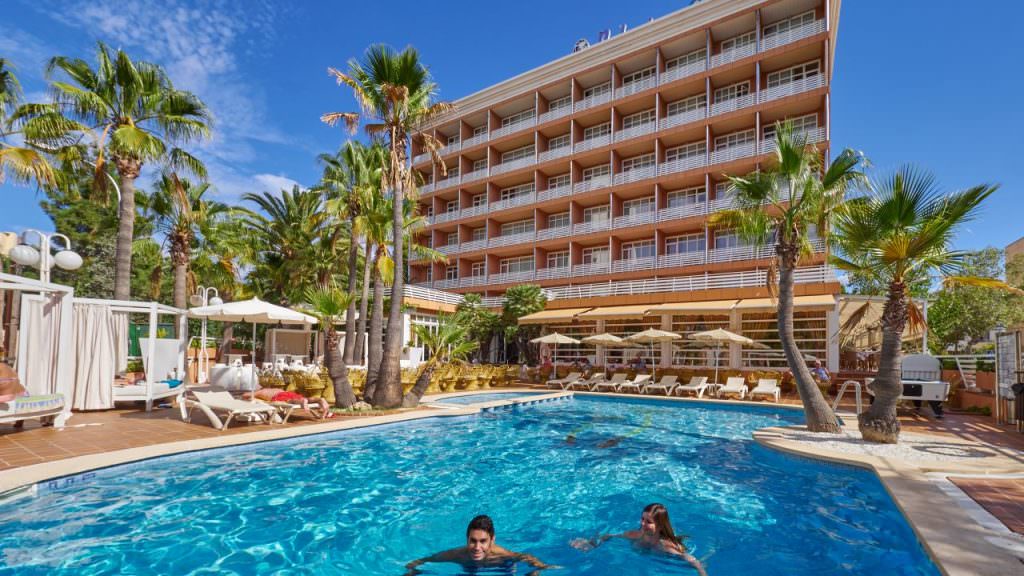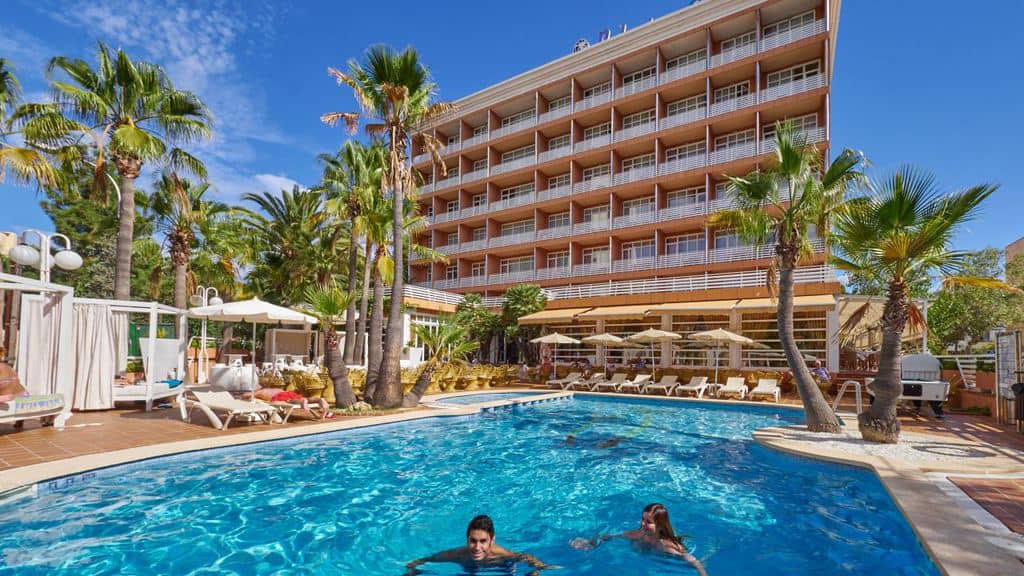 Spacious family hotel (4 star) located on the mesmerizing beachof Villasimius featuring bangla Suites for a group of 5 and different other family rooms on the garden with views of the sea, for a group of 6. Make sure you get the ground floor if you have walking problem, as this hotel doesn't have elevators. Kids pool, Whirlpool, heated Jacuzzi and Olympic pool are the three pools present here, along with a beach (private), multiple private car parking, kids club, play area and tennis courts. Recreational activities like beach volleyball, diving and others are performed in this hotel. It's not more than an hour drive from the airport/port of Cagliari. Phone number: +390541951287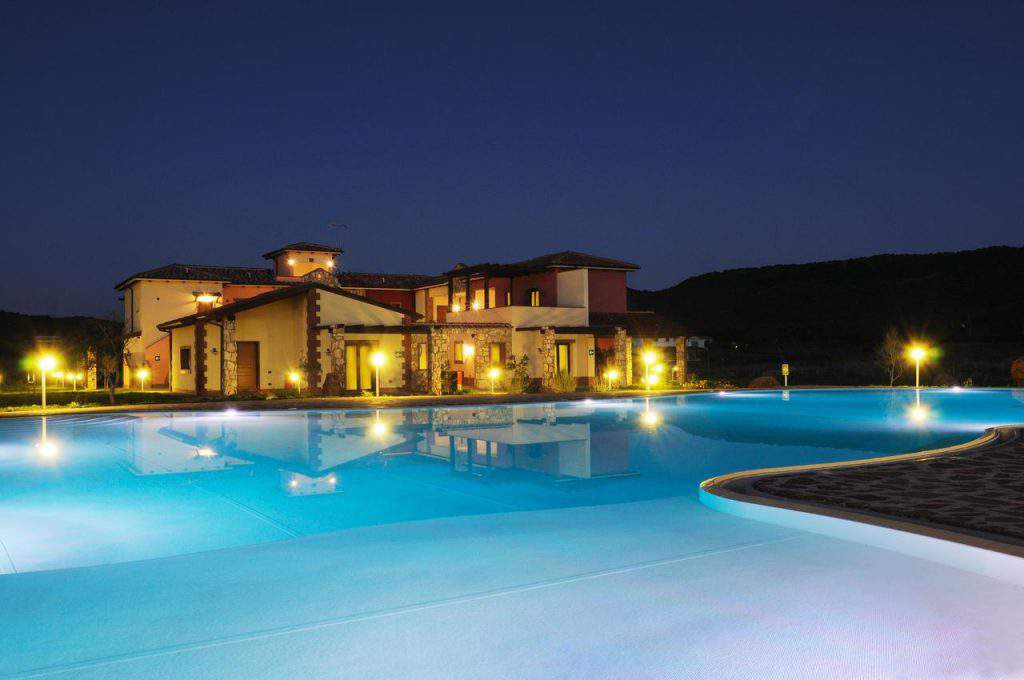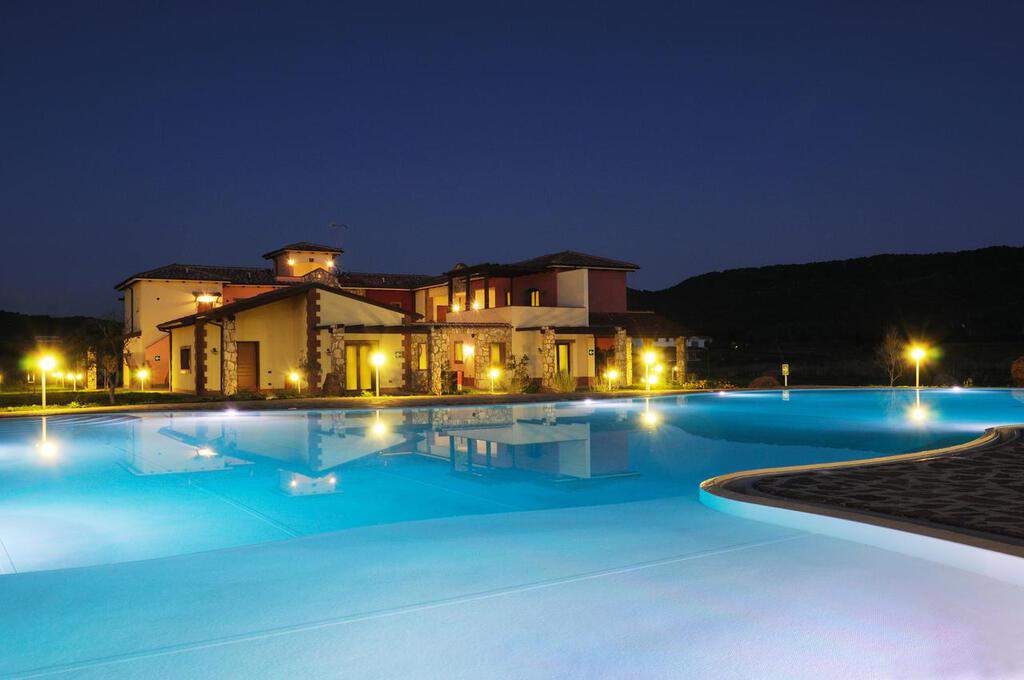 A hotel built in 5-hectare land features quadruple rooms for a group of 4 that have perfect scenery of the countryside of Sardinian. Features multiple tennis courts, hydro-massage corner on  the outdoor pool and other activities like hiking, horse riding, e.t.c. Hotel in the centre of the town that is best for visiting around Sardinia's other attractions. Alghero is 2 minutes drive (5 km). Phone number: +39079951636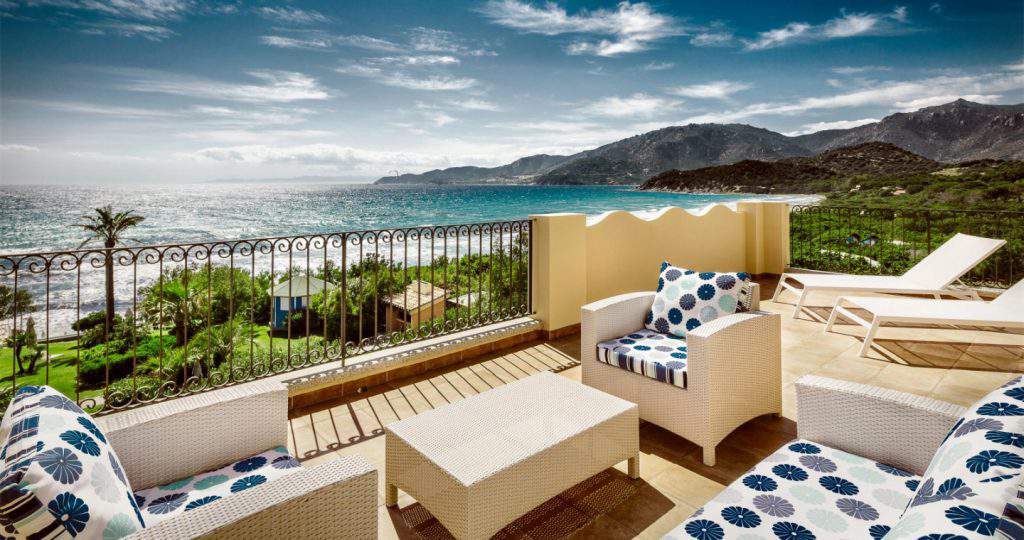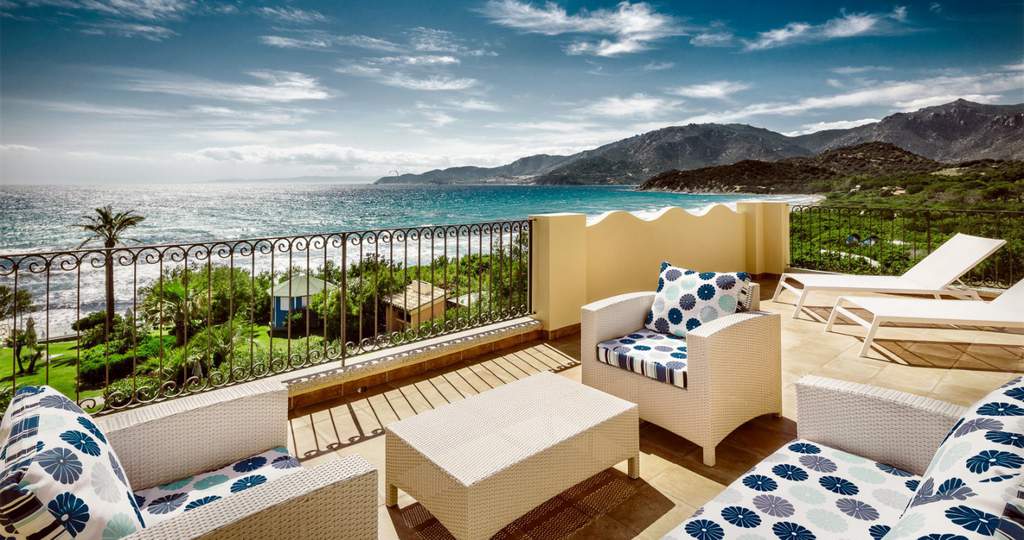 This hotel features bright and colourful suites for a family of 4 has antique furniture. You can view the bay of  Campulongu. This hotel has beautiful gardens, a beach (private),buffet breakfast system (free) and an outdoor pool (or split-level). It provides free parking facility and is 1 kilometre from the Tanka Golf &Country Club (a short walk from the hotel). Phone number: +39070797100.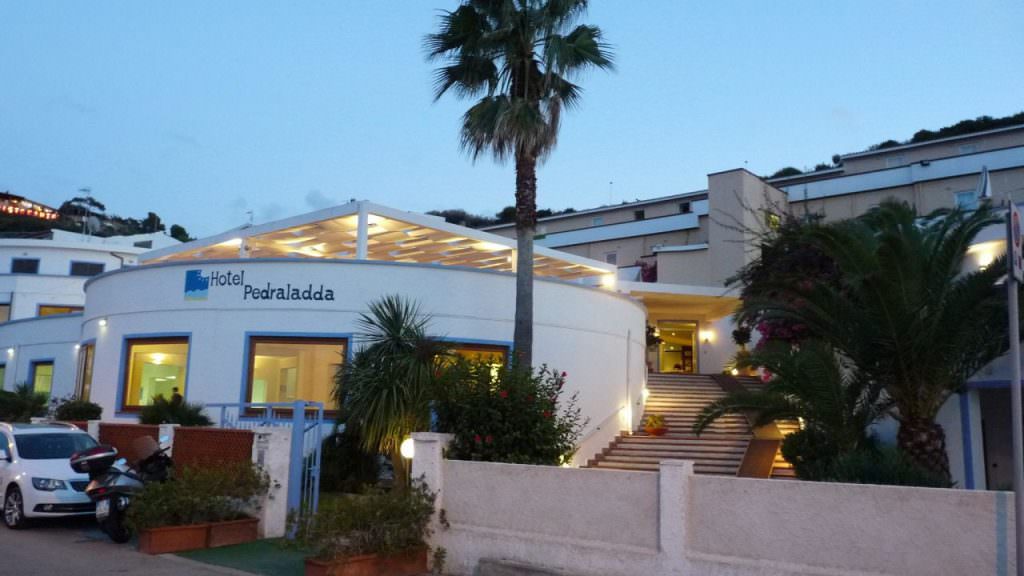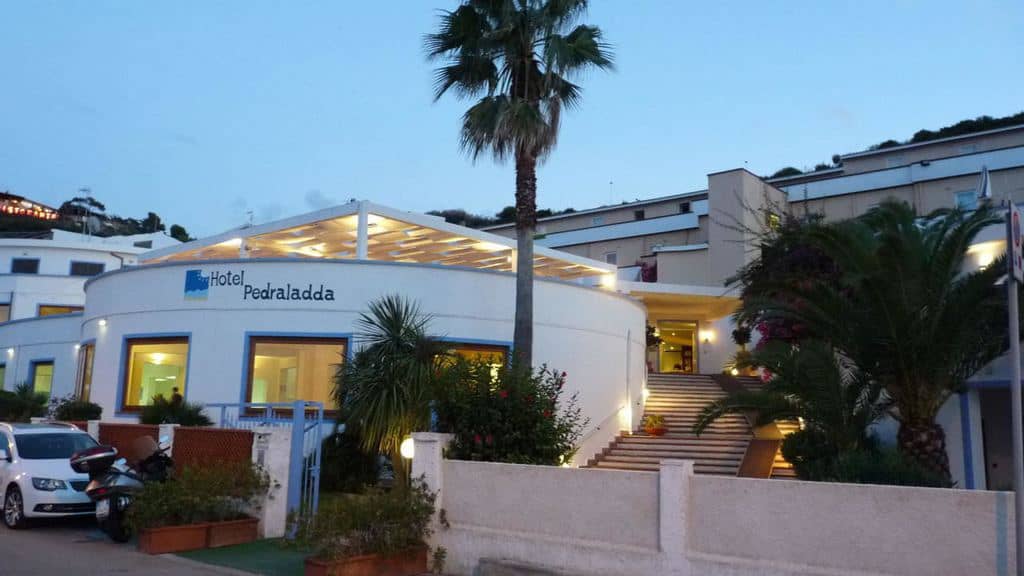 Hotel on the side of a bay featuring large rooms (quadruple) having bunk beds and the view of the sea (for a group of 4). Has complimentary breakfast (Buffet) facility. Its location on the line of the coast makes this a breathtaking spot. The top rooms feature balconies with a  mesmerizing view of the Gulf of Asinara and the castle of Castelsardo. Hotel facilities guests with a swimming pool (outdoor), game room, beach access and also travel services to the local beach. It's only a few minutes to the centre of Castelsardo. Travelling around the Castelsardo, Costa Paradiso and Alghero are easy. Phone number: +39079470383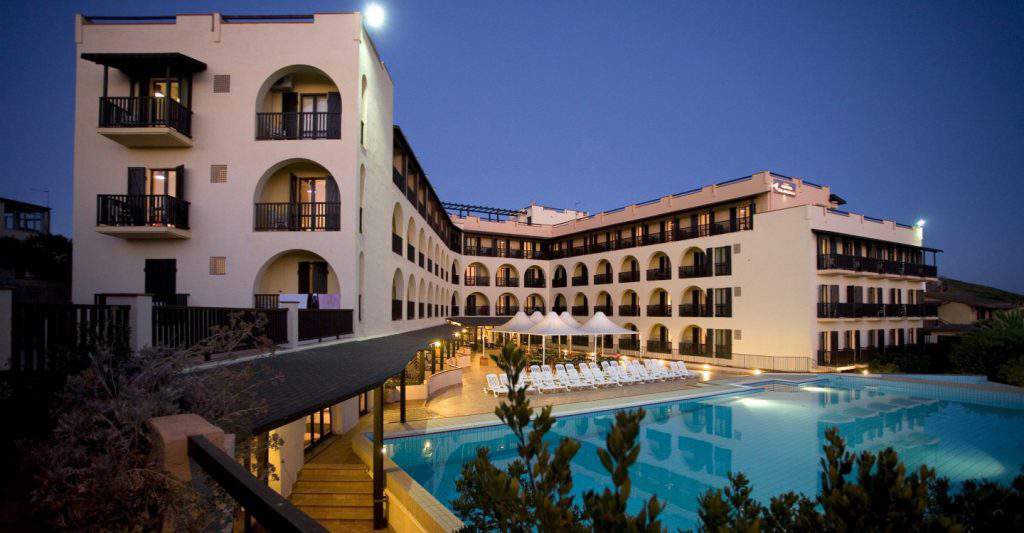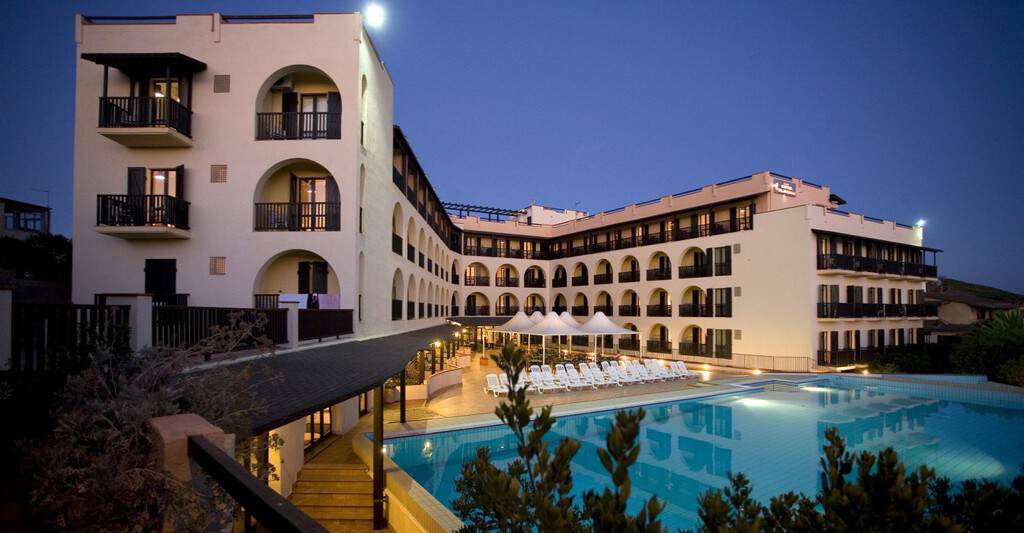 Budget hotel with suites having terraces and floors (hardwood) that's fit for a group of 5. Tip top floor of the hotel building has rooms with balconies from where you can view the sea. Out of the two outdoor swimming pools, one has a hydro-massage jet. Has a beach (private). Only a few minutes walk to the old town of South Alghero having many restaurants and bars. Church of Saint Michael is 1.5 kilometres away and Alghero Cathedral is 1.8 kilometres away. Phone number:+39079977343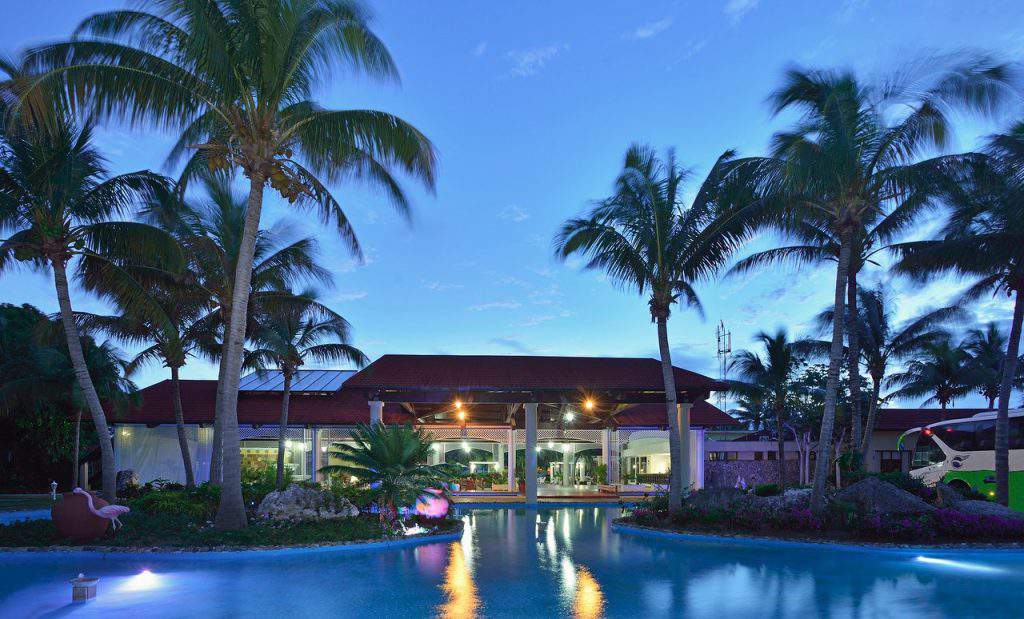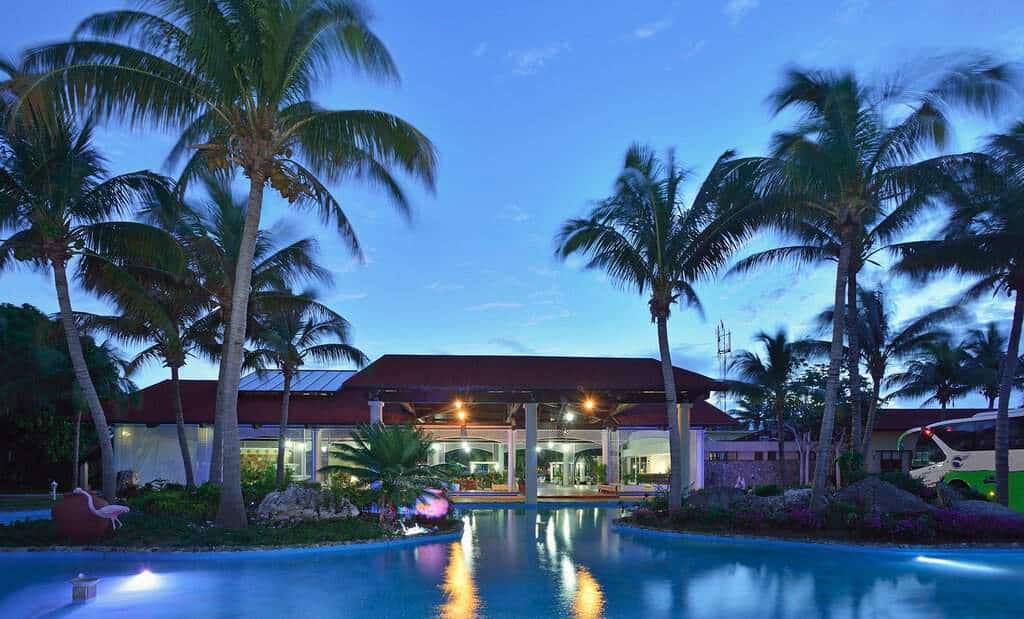 Modern Family result constructed in Sardinian-style having family rooms with antique furniture, kitchenette, sofa beds, garden View and balcony.
Features kids playground along with a pool outdoor. Many other activities like windsurfing and horse riding are exercised here. Many mesmerizing beaches along with Orosei Town are around this place. You can explore the coastline via ferry. Phone number: +390784998117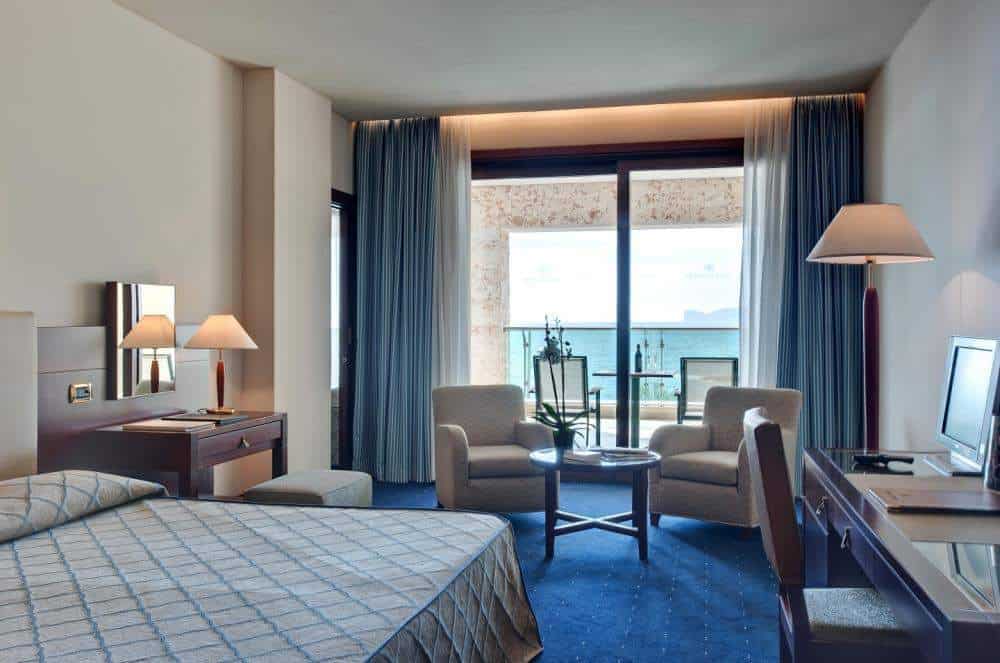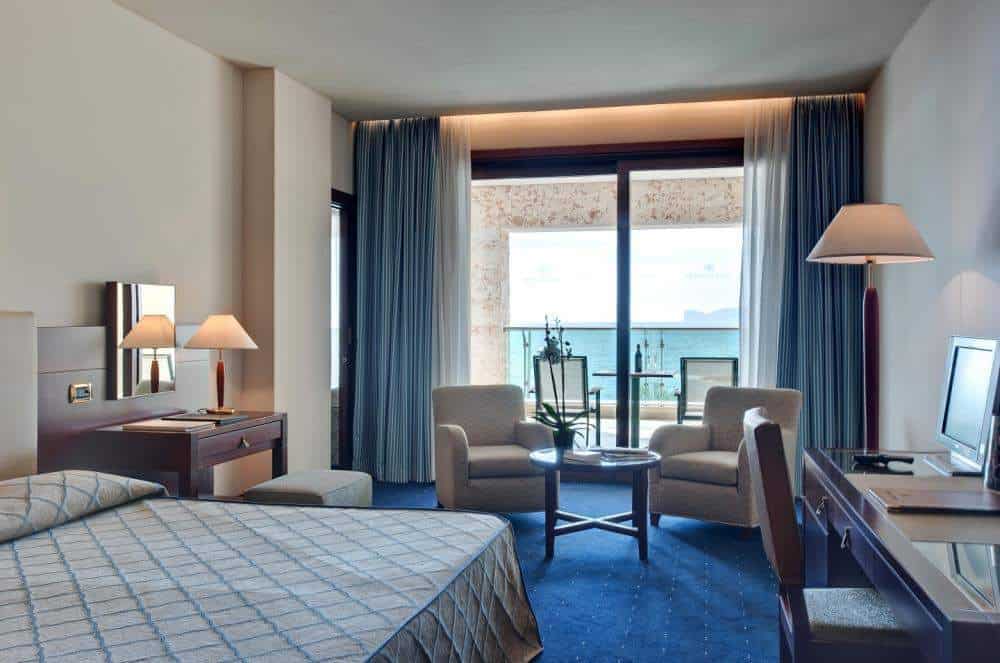 Out looking baby of Alghero is this beautiful five-star hotel featuring cosy and beautiful family rooms for a group of 4 with Garden views or sea views From the balcony or terrace. Provides complimentary breakfast and has a swimming pool (outdoor) with the view of the sea. Attractions like the old city and the Mare Nostrum Aquarium are only a few minutes drive. Phone number: +390799720600
Read more:
Florence Family Hotels
Naples Family Hotels
Pisa Family Hotels
Siena Family Hotels