Trastevere remains the top neighborhood to stay in Rome. Everything is accessible. You can easily walk to the dining options and partying. Rome is the beauty among the chaos. The city is unexpectedly condensed. This makes it easy to explore the city walking.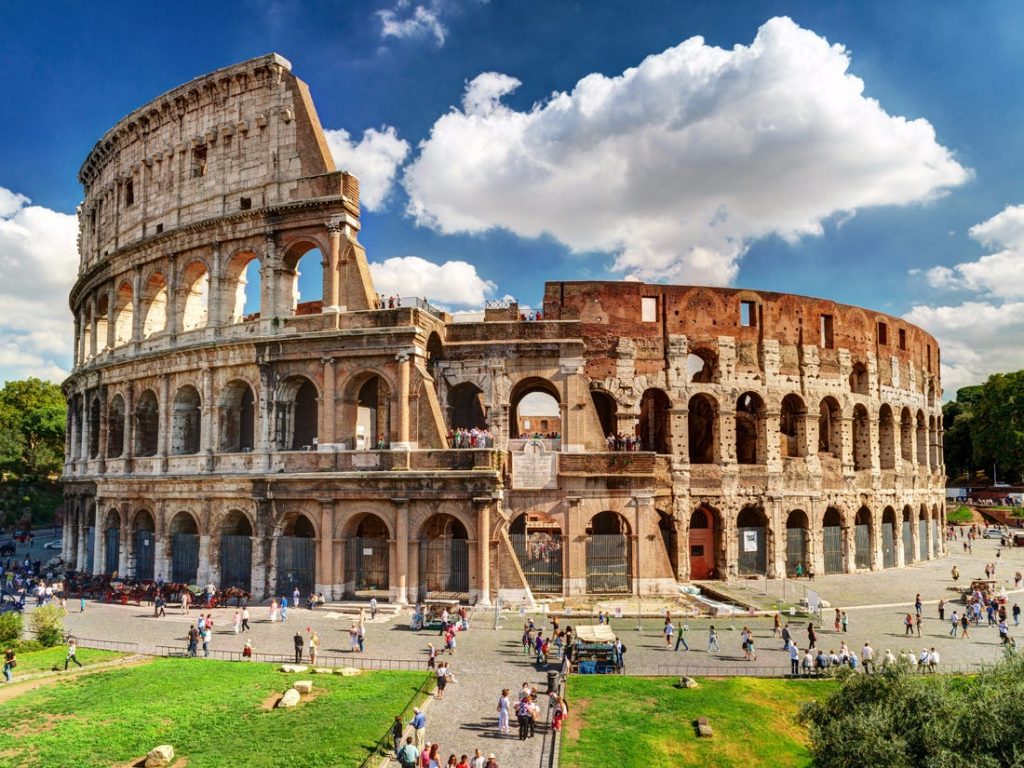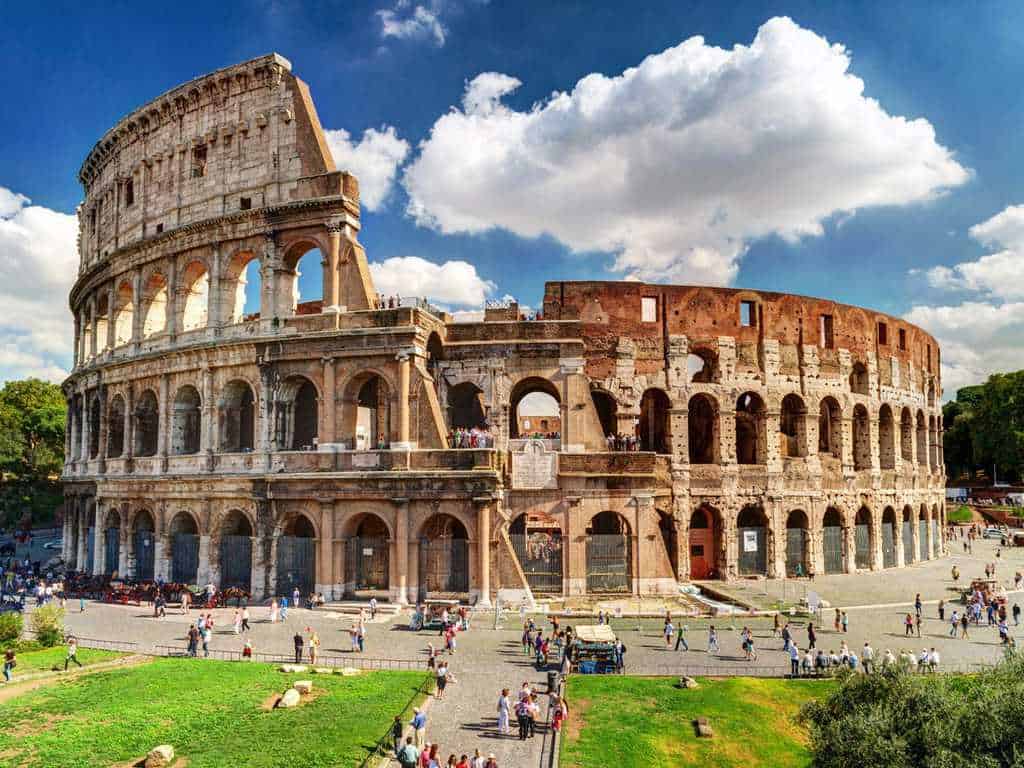 The center of action is in the middle of Vatican and Rome's major transport terminal, Stazione Termini.
Michelangelo's Sistine Chapel and St. Peter's Basilica are the key attractions of Vatican.
North of the historic center is the vast Villa Borghese park. You can stroll, ride a bike or just rest. Along Via del Corso, you will see the Pantheon, Trevi Fountain, and the Spanish Steps.
In the south, lies the most iconic landmark of Rome, the Colosseum.
Getting around in Rome
The subway system is limited to two lines that intersect in Termini. But the city center has cabs and buses you can utilize instead. For sure, you will eventually get tired of walking as there is a total of nine hills in Rome.
The seven hills formed Ancient Rome, namely Caelian, Quirinal, Viminal, Esquiline, Capitoline, Aventine and Palatine. The other two Pincian and Janiculum were integrated later on. The Tiber River is cut across the city center then flows continuously to Ostia. 
Plan your trip to Rome:
Best Hotels in Rome
Rome With Kids
Best Time To Visit Rome
Family-friendly Hotels in Rome
Top 45 Things To Do
Rome's Top Neighborhoods
Historic Center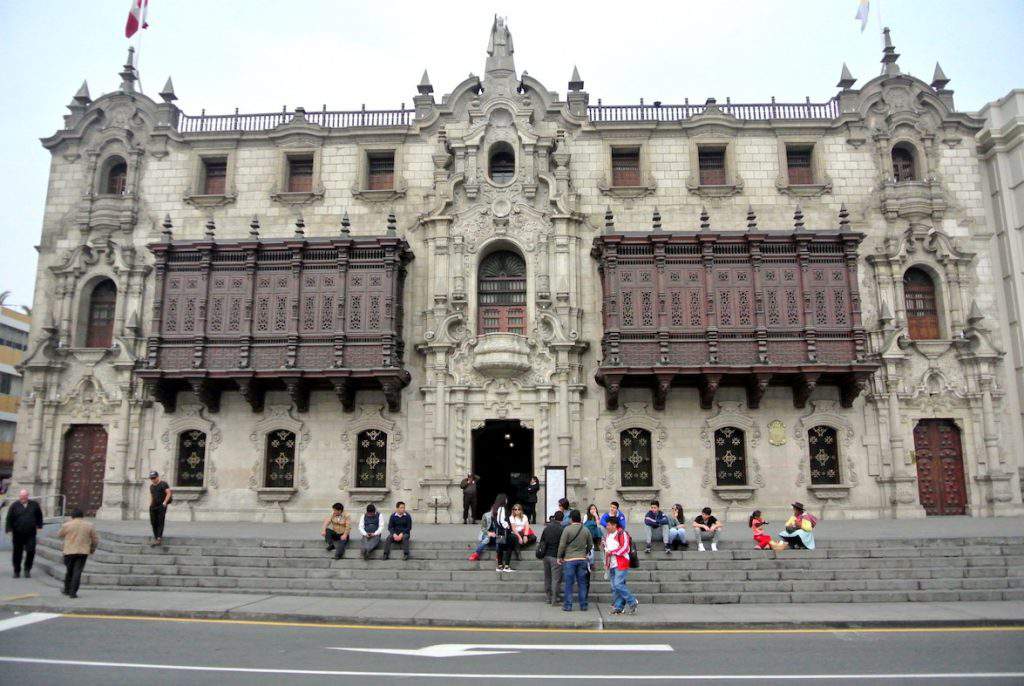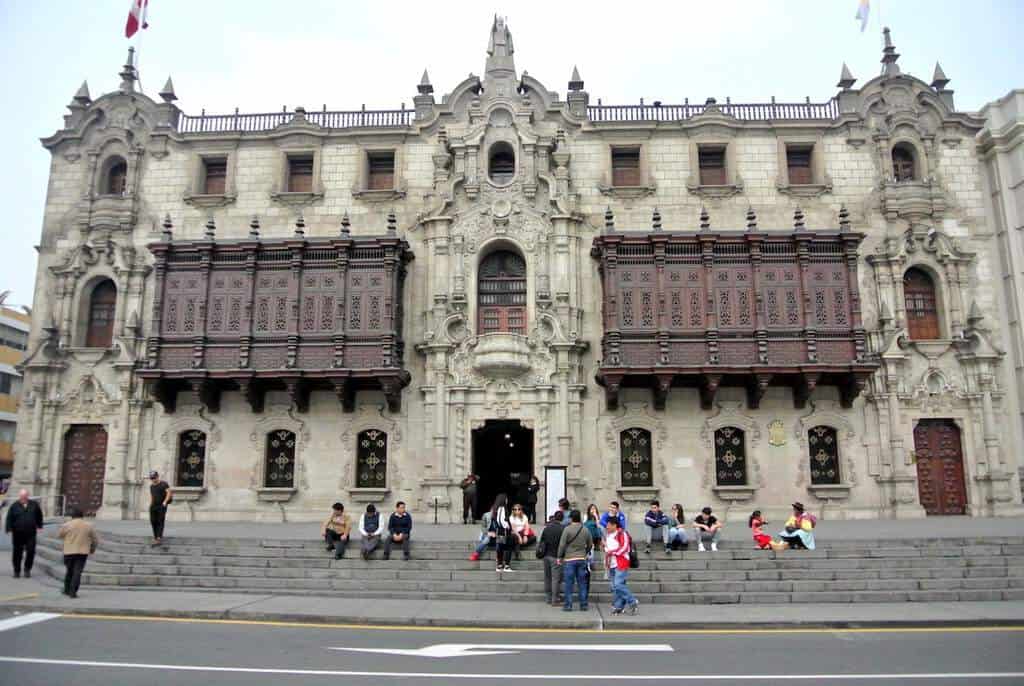 The best place to stay in when it is your first Roman holiday. It is among Rome's lovely quarters and very accessible. Different restaurants, bars, cafes and shops lined up the streets. Another option would be Trastevere. First-time visitors will appreciate the hustle and bustle with a medieval twist. There are nice accommodation though may not be the most peaceful neighborhood. 
San Giovanni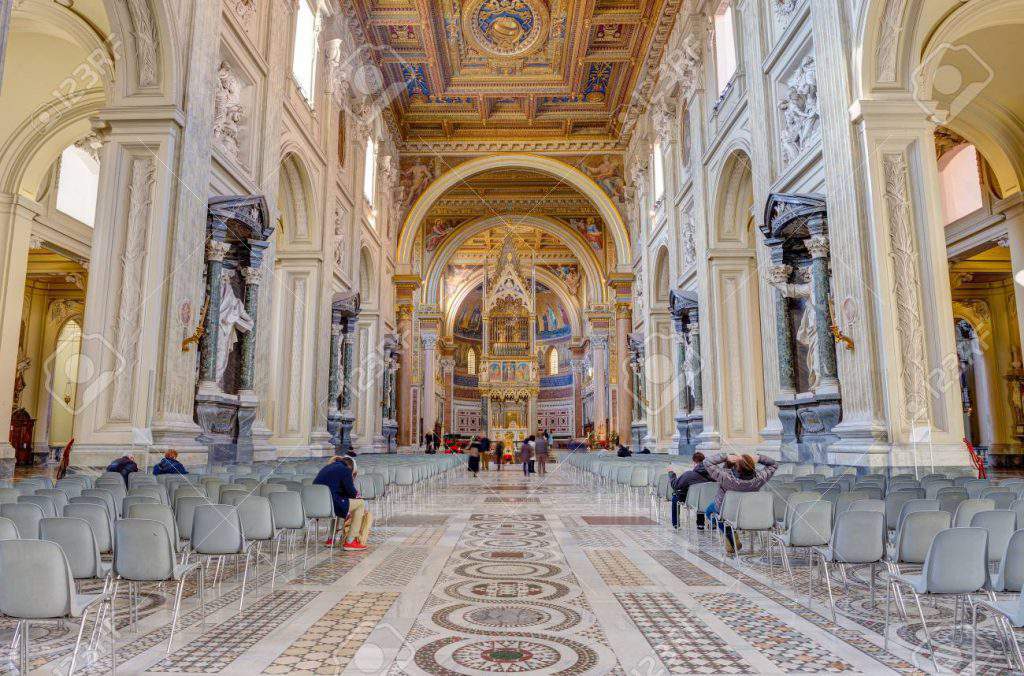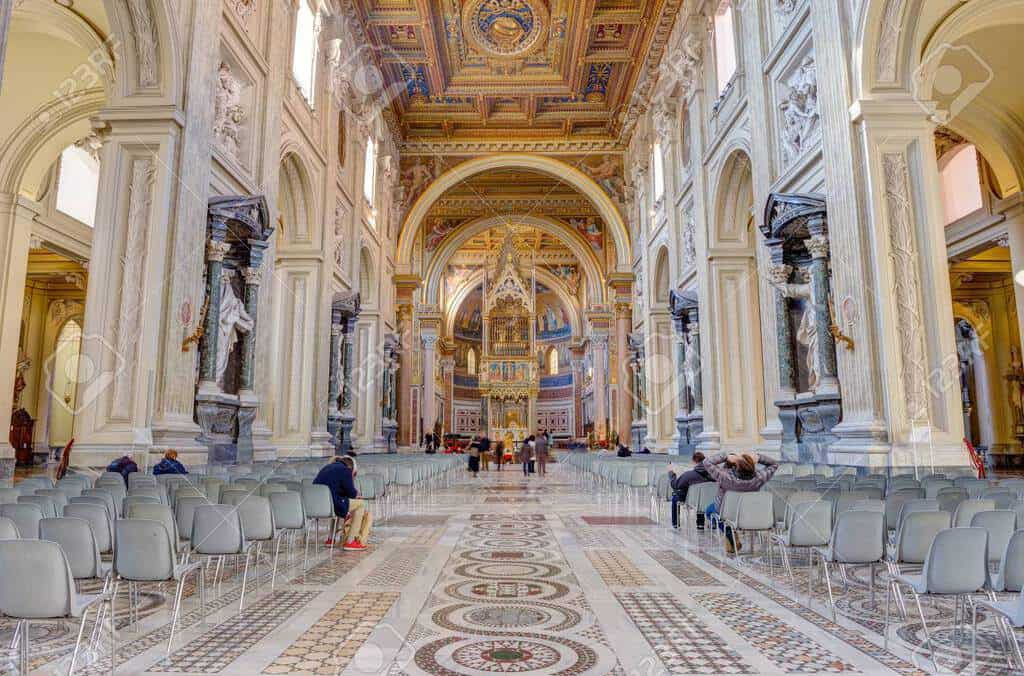 San Giovanni is a little beyond the center. You can sample Rome at it authentic state here. From the chill quarter of Monti to the famous dining places, stores and local markets to Laterano's Basilica di San Giovanni, the ambience is a mix of local and chic. 
Ancient Rome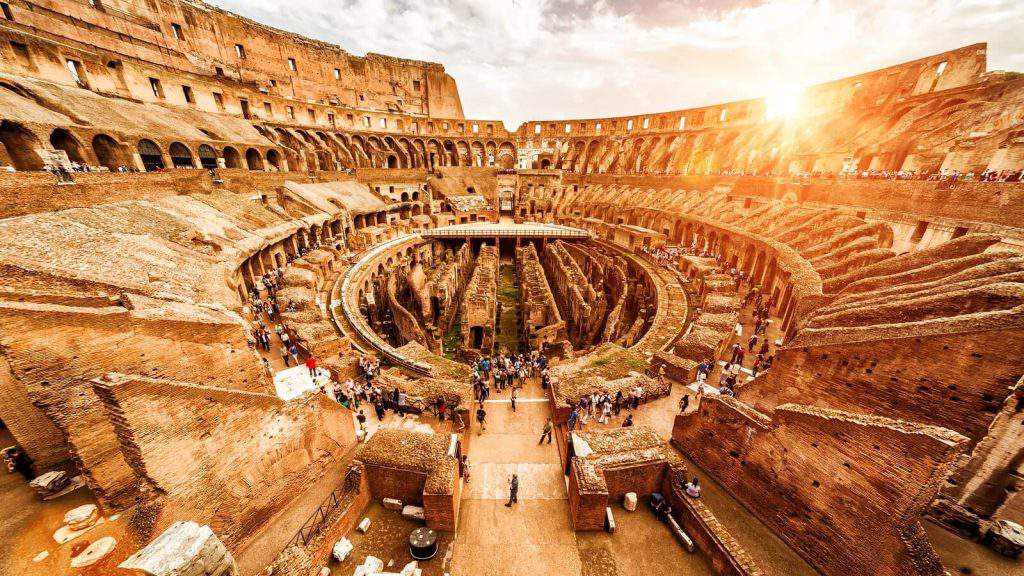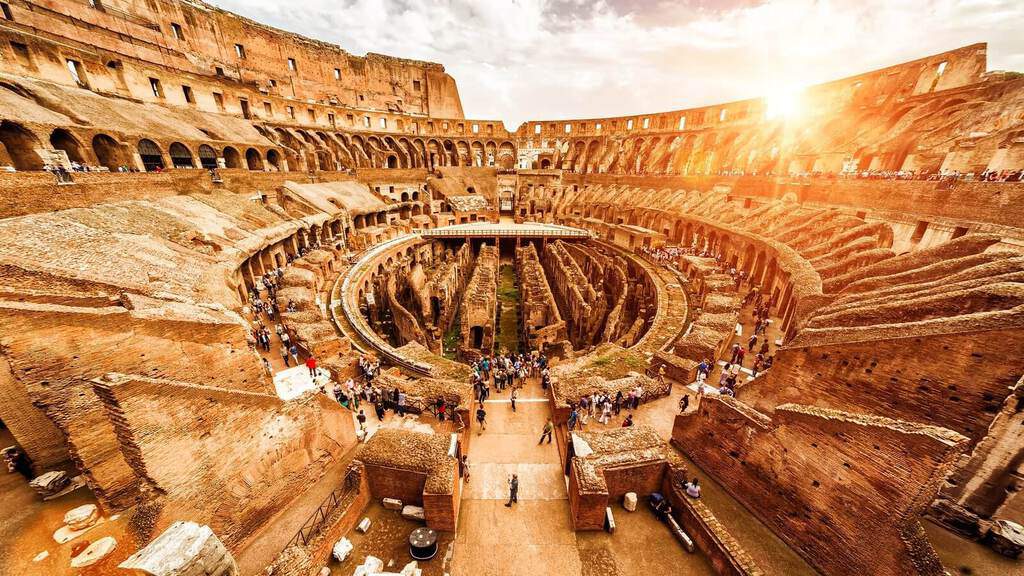 Aside from the Vatican and the historic center, Ancient Rome is a major area for sightseeing. It consists of the most iconic ruins from Rome's great past. The most notable is the Colosseum. Other highlights like the Pantheon as well as Trevi Fountain are up in the northern historic center. On the other side of the river is the Vatican. Aside from being an independent country, you can find here Michelangelo's Sistine Chapel and of course St Peter's Basilica. There are nice hotels in all three major areas.  
Testaccio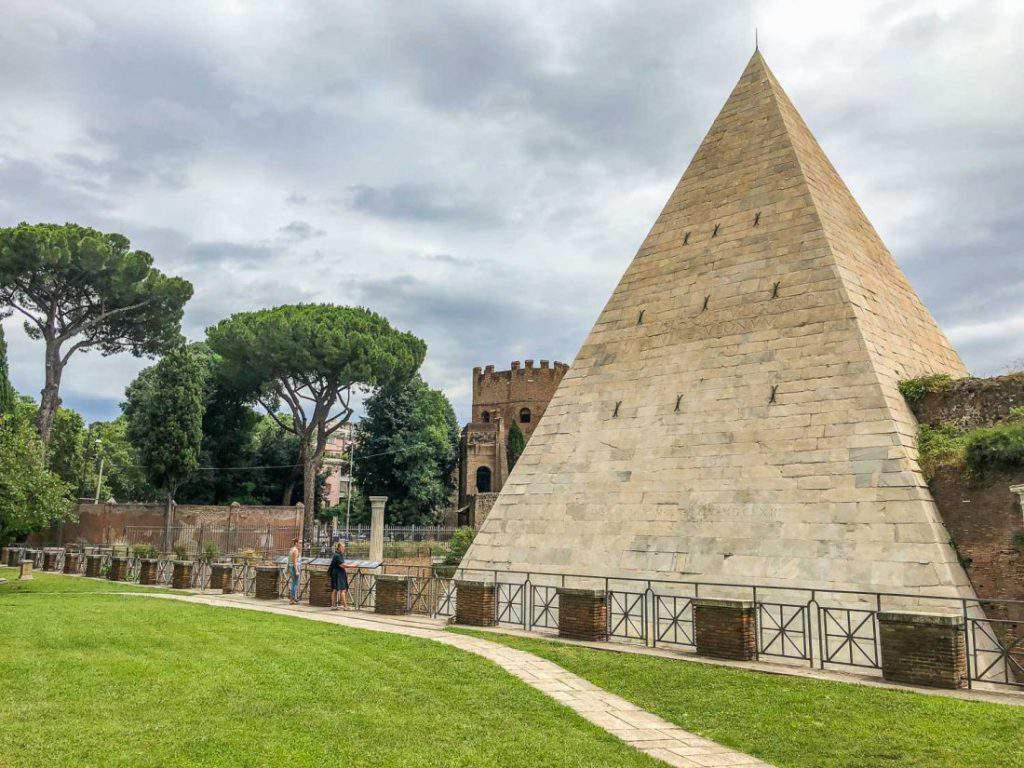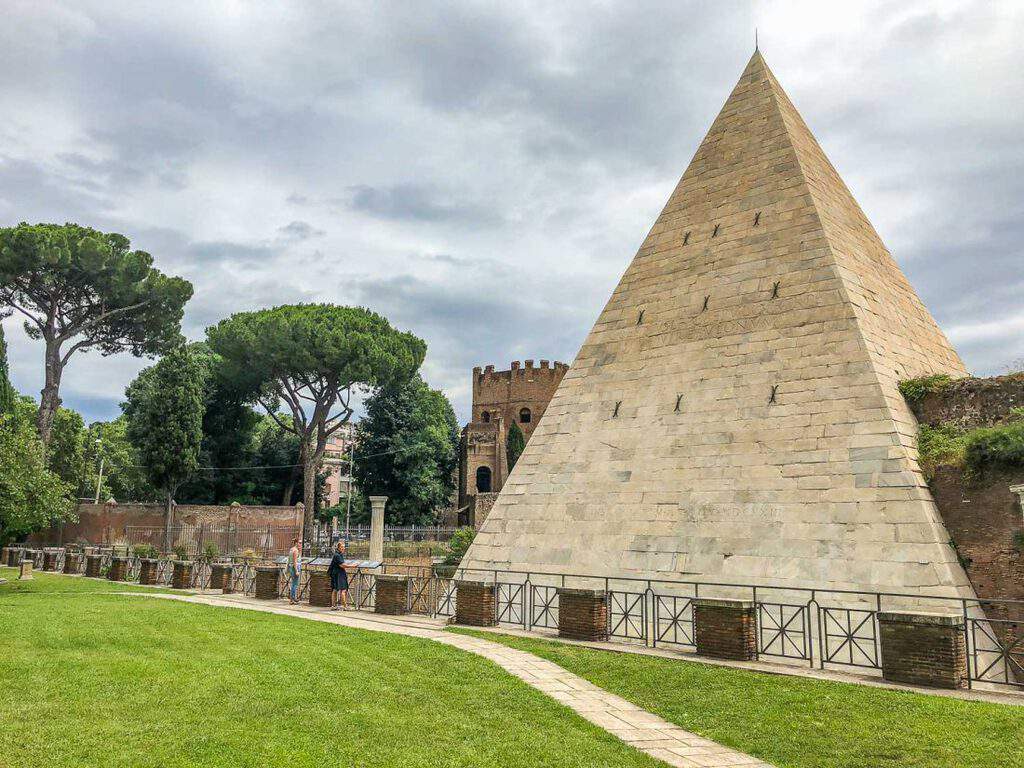 Rome has all kinds and levels of dining options from restaurants bearing Michelin stars to noisy pizzerias to home-grown trattorias. Testaccio is the heart of Rome's local food scene. It has some of the best, traditional trattorias. Via del Portico d'Ottavia has lane of restaurants that include delicious Jewish cuisine. 
Trastavere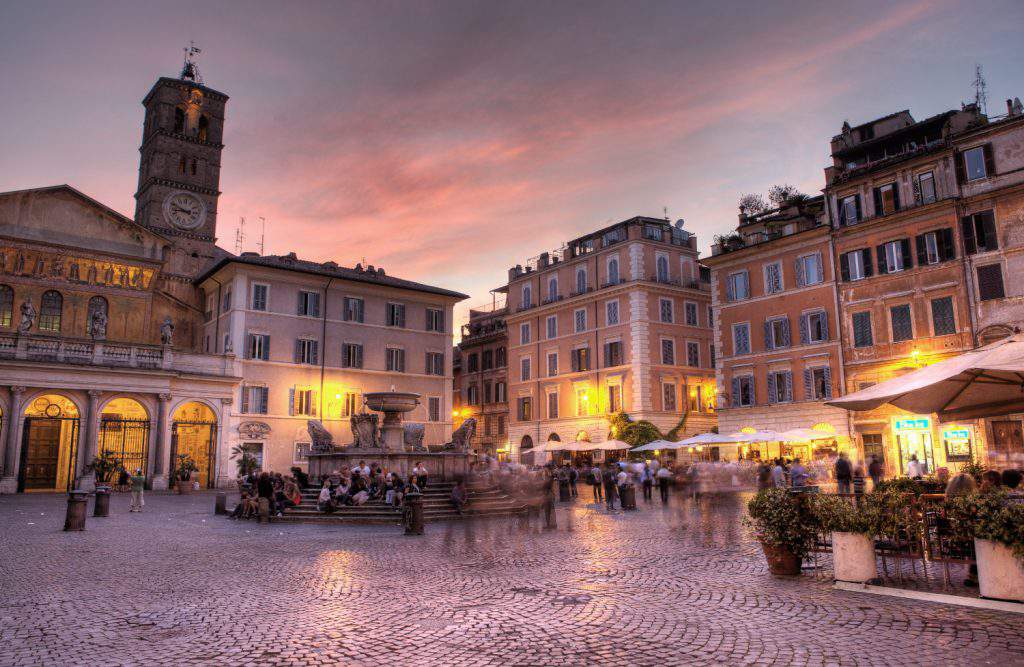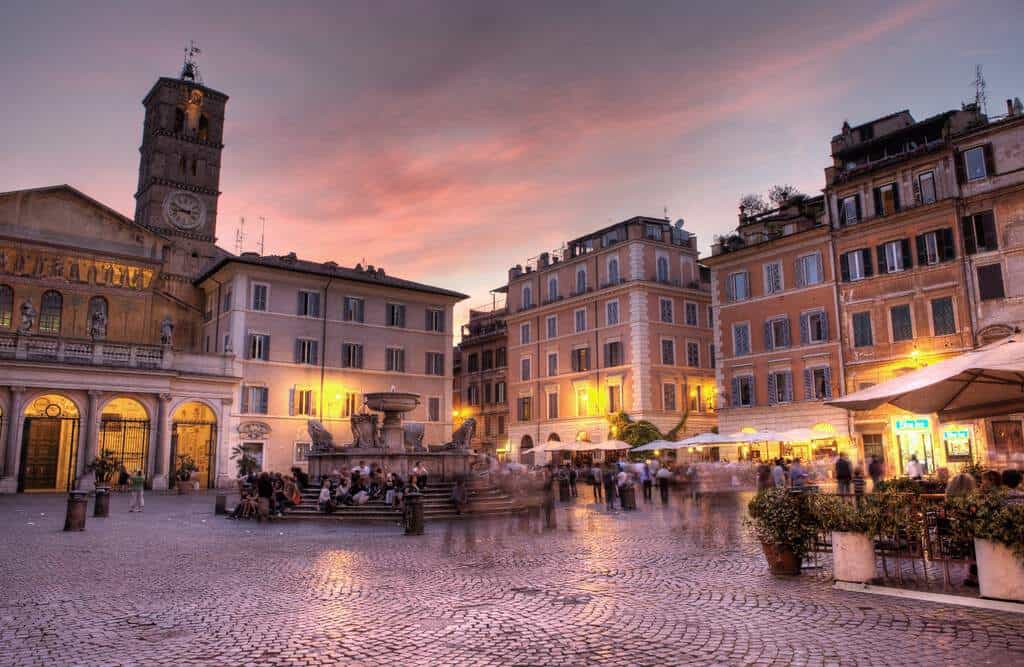 When evening comes, Romans and visitors flock to Trastavere for its exciting nightlife. The cafes, bars and restaurants come alive on this vibrant district. The historic center on the other side of the river has also its own set of chill hang-out places and trendy bars.  Another option is  to go east from Termini station and go to Pigneto. San Lorenzo, on the other hand, is where the students hang-out. 
Aventine Hill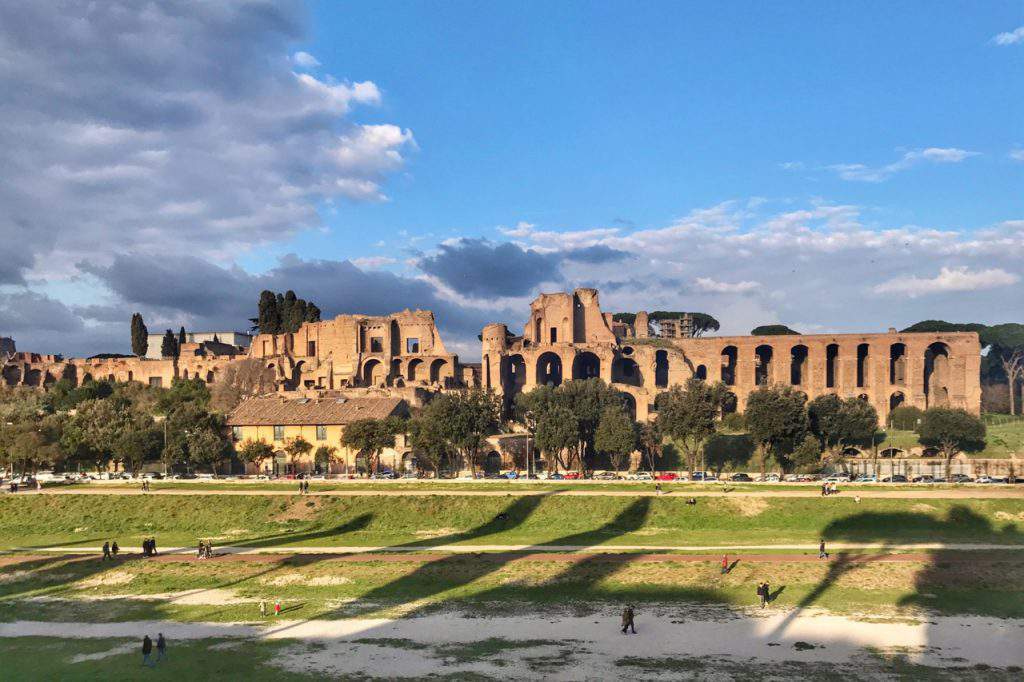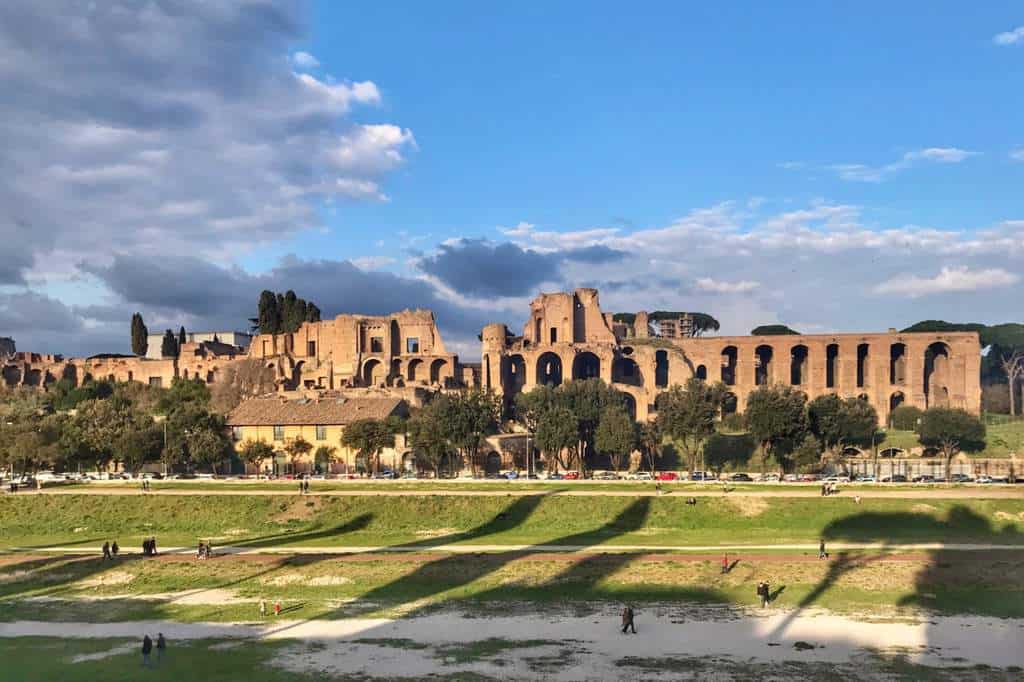 Located at the top of the hill, Aventine exudes an air of intimacy. A bit beyond the usual tourist area, it is a good honeymoon destination. Couples will appreciate Villa del Priorato di Malta. From its keyhole you can see St. Peter's Basilica as if it is perfectly framed.  You can watch the sunset hand in hand in the Orange Garden also known as Giardino degli Aranci. Accommodations are limited in Aventine giving more privacy for people who just want to enjoy each other's company away from the crowd. 
Rome's safest neighborhoods
It is easy to feel secure in Rome. You can safely explore all corners of the city.  You can start with the high-end areas surrounding Piazza del Popolo and the Spanish Steps. Being a shopping haven, this district is bustling with activity during the day but becomes peaceful when the shops are closed already.
Prati is also very accessible. Even if you come from Vatican, you can reach it by riding the train. Prati also has a plenty of amazing dining and hotel options. 

Top hotels in each area
Trastevere
Top Hotel: Gran Melia Rome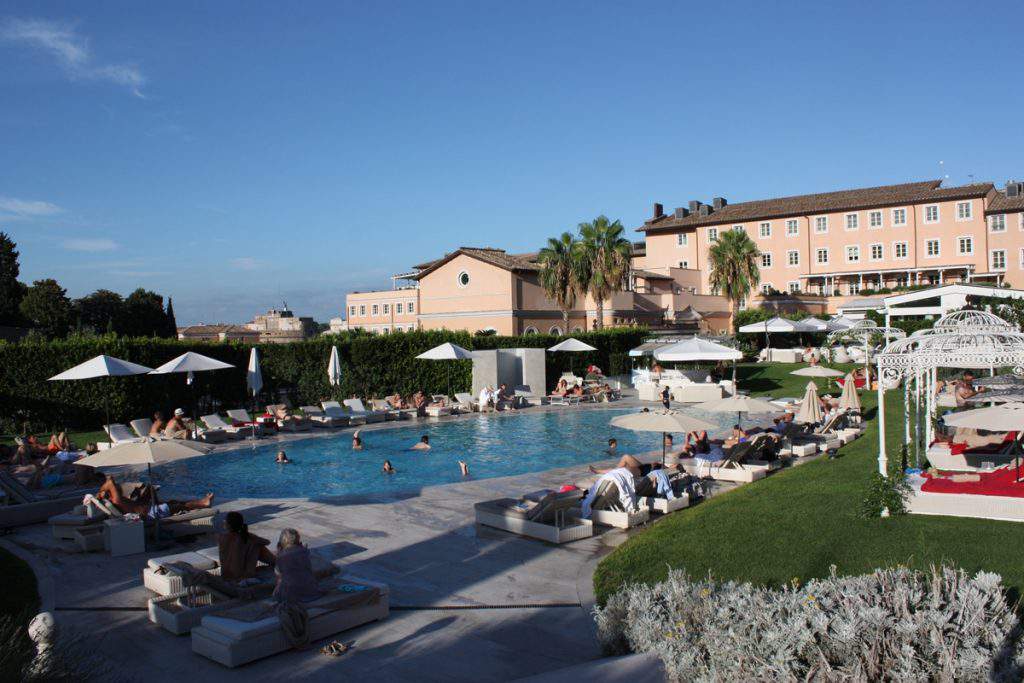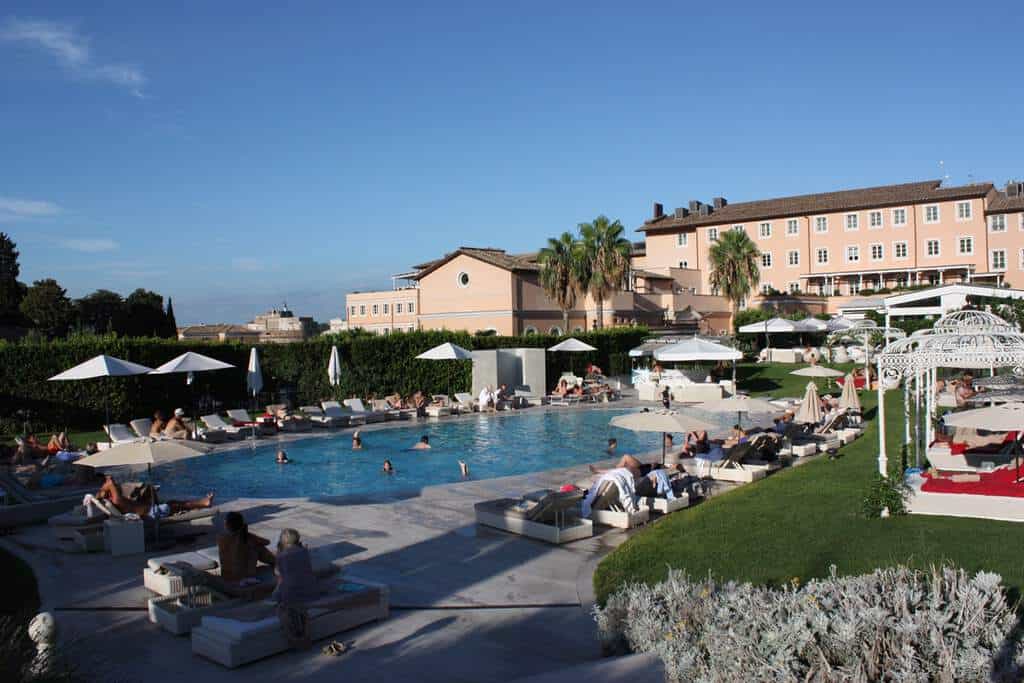 Trastevere is on the side of the river. Lively piazzas and a labyrinth of medieval streets fill the neighborhood. Trastevere has plenty of excellent dining places and bars. There are various types and suit different budgets from ragged cafes to home-grown pizzerias to Michelin-starred restaurants. It makes a fantastic day tour with its elegant villas and magnificent churches. It gets livelier when the evening strikes as residents and visitors flock to Trastevere for some drinks and partying. 
Vatican and Prati
Top Hotel: Palazzo Cardinal Cesi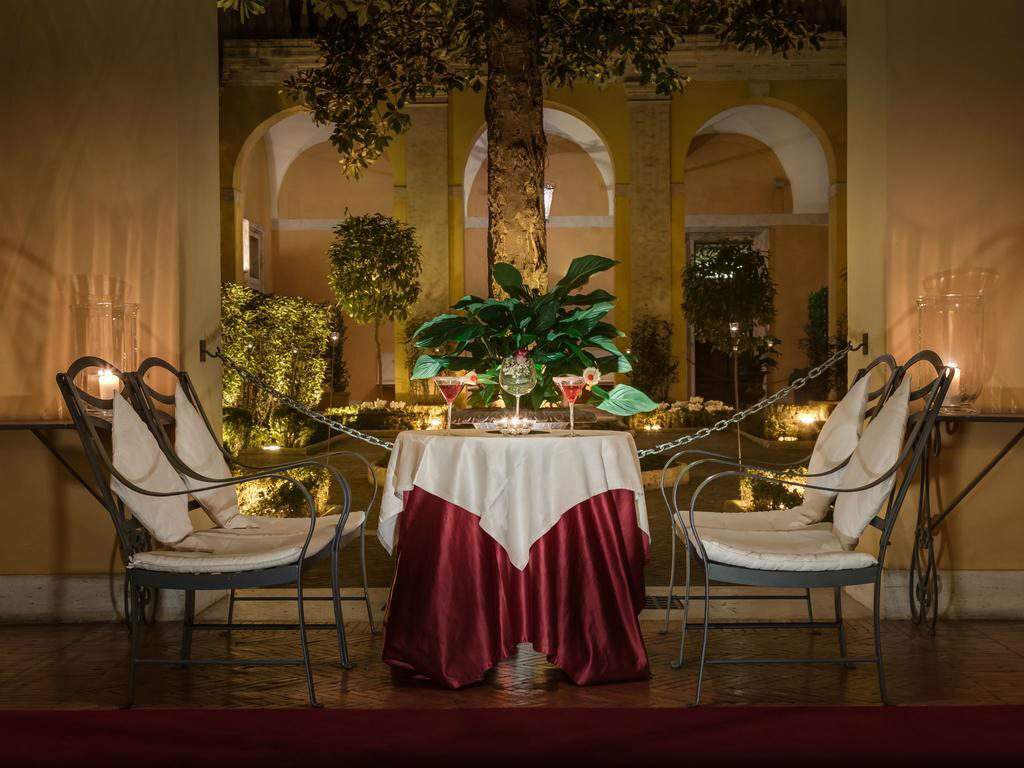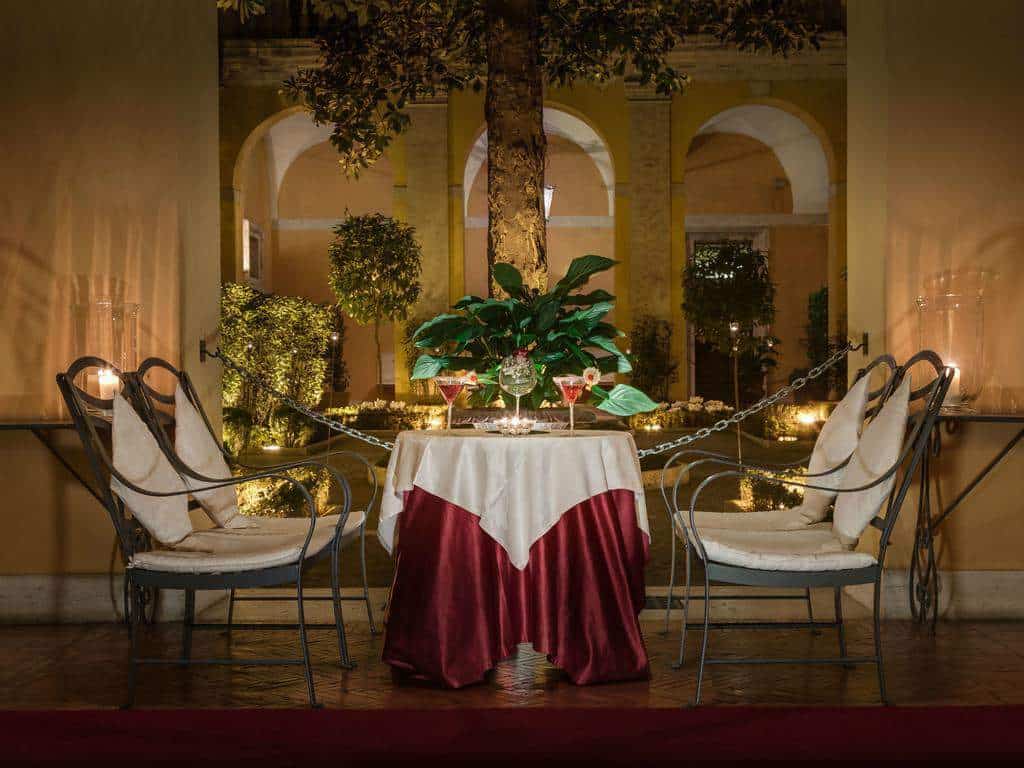 Although the Vatican is technically a separate country, it is still among the top sites in Rome. People gather everyday at this left side of river Tiber to explore the impressive Vatican Museums and see St. Peter's Basilica. Its neighbor Prati is a known shopping district with huge variety of takeaways, trattorias and restaurants. It is bustling with life in the morning and gets peaceful once the evening strikes. It has oldest jazz club in Rome and a number of famous bars. 
Trevi Fountain and Tridente
Top Hotel: Rocco Forte Hotel De Russie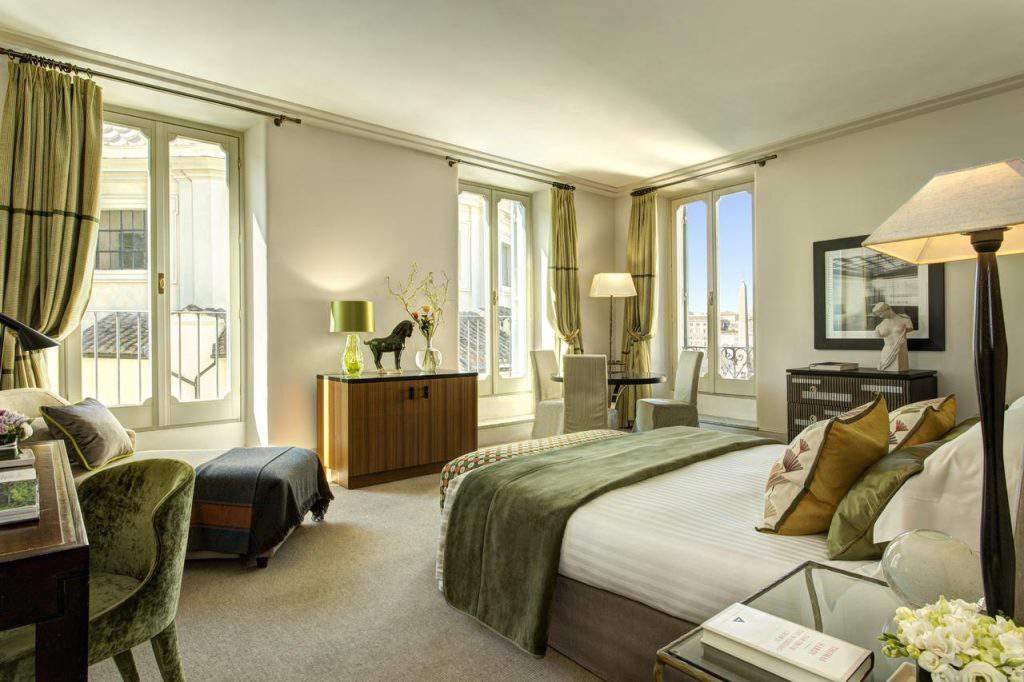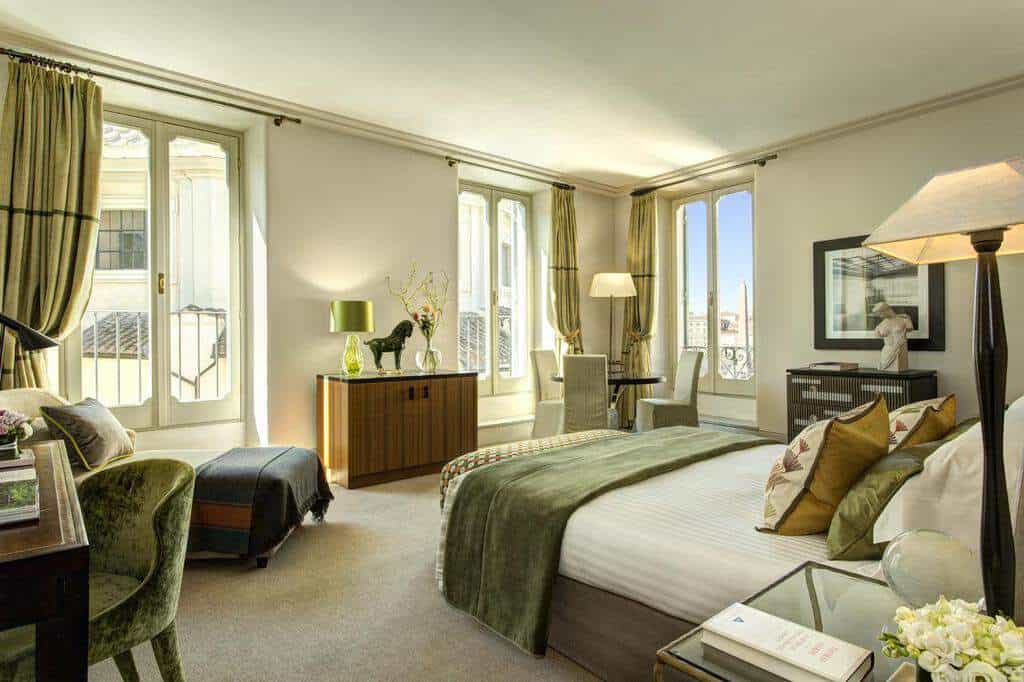 This neighborhood has the main attractions such as Trevi Fountain and the Spanish Steps. You can also find here Via de' Condotti, the best shopping district in Rome. Wealthy Romans and celebrities on vacation hang-out on a number of swagger bars and old cafes here after a day of shopping in the designer stores and high-end boutiques. Expect that you will most likely find expensive hotels here too. As much as it is lively during the day it becomes peaceful in the evening. 
Ancient Rome and Monti
Top Hotel: The Inn At The Roman Forum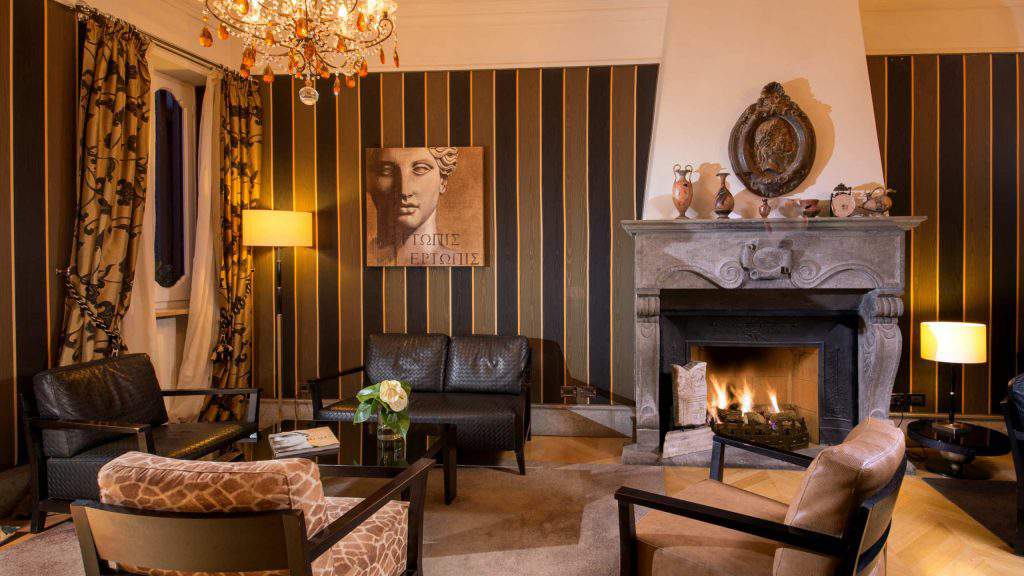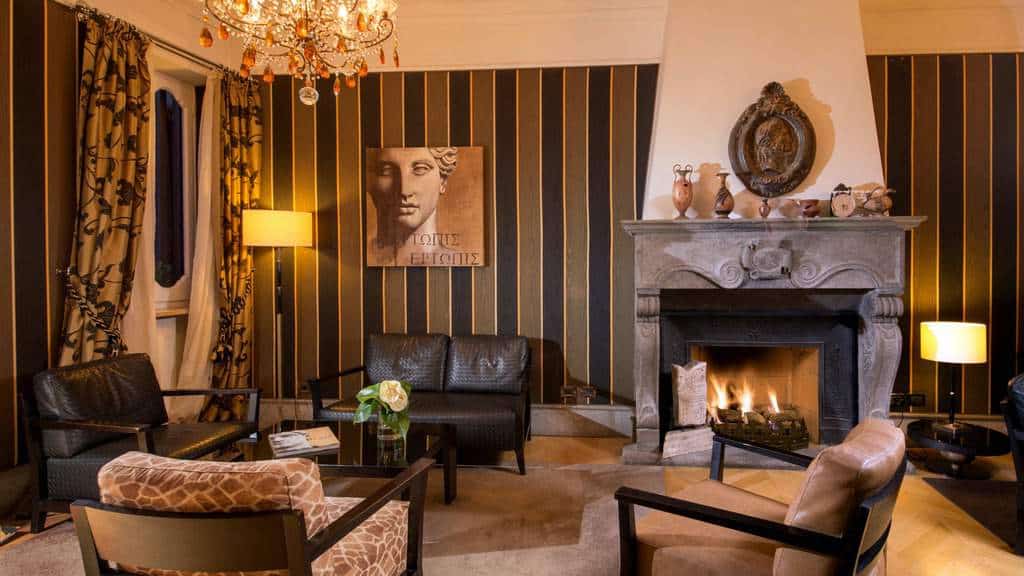 Ancient Rome consists of the central attractions such as the Roman Forum and the Colosseum. Although dining options are limited, there are plenty of nice hotels to choose from. Nearby is the cool village of Monti. It is the hub of the hipster crowd in Rome. There are a lot of superb restaurants, cool boutiques and famous bars. Piazza Madonna dei Monti is the heart of the activity. Via Urbana and Via Leonina are also lively. 
Historic Center and  Jewish Ghetto
Top Hotel: Hotel Raphael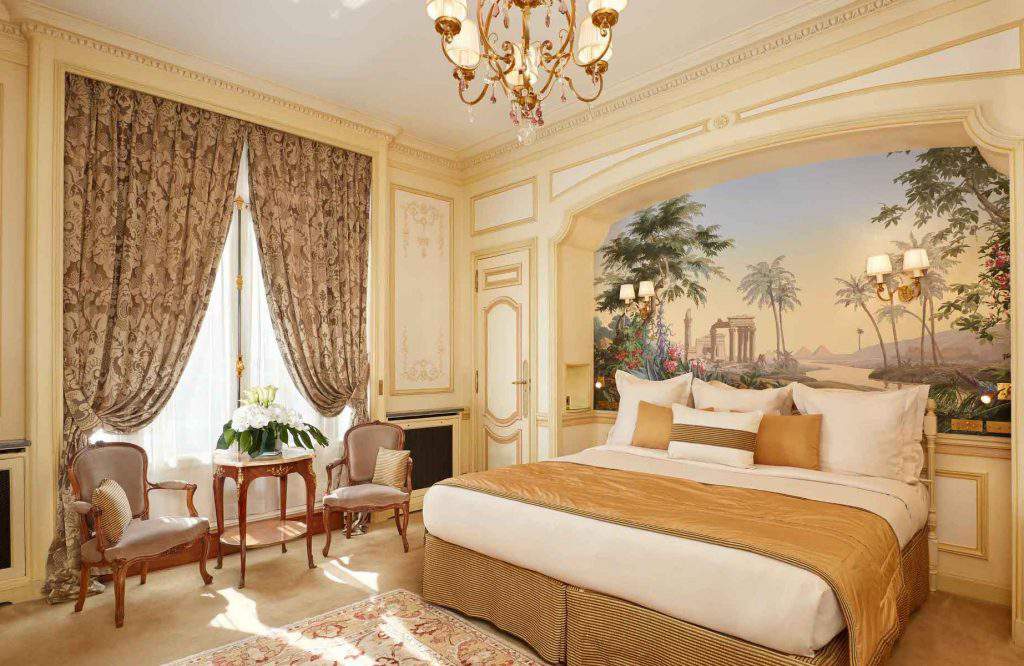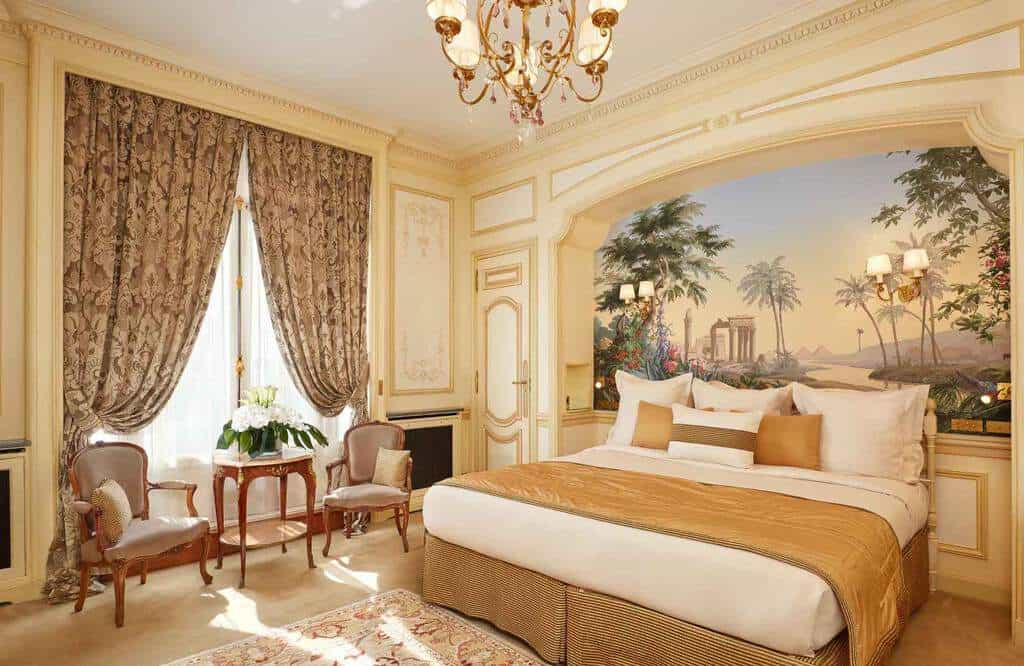 With Piazza Navona and the Pantheon easily reached through the cobbled roads, everything is in the historic center. Both locals and tourists enjoy this area. You can shop on its trendy boutiques, hang-out on its bustling cafes and bars or choose where you will eat from the several trattorias and restaurants. Accommodation is not a problem as moderate level to high-end hotels is available. 
Villa Borghese, Quirinale  and Barberini
Top Hotel: Villa Spalletti Trivelli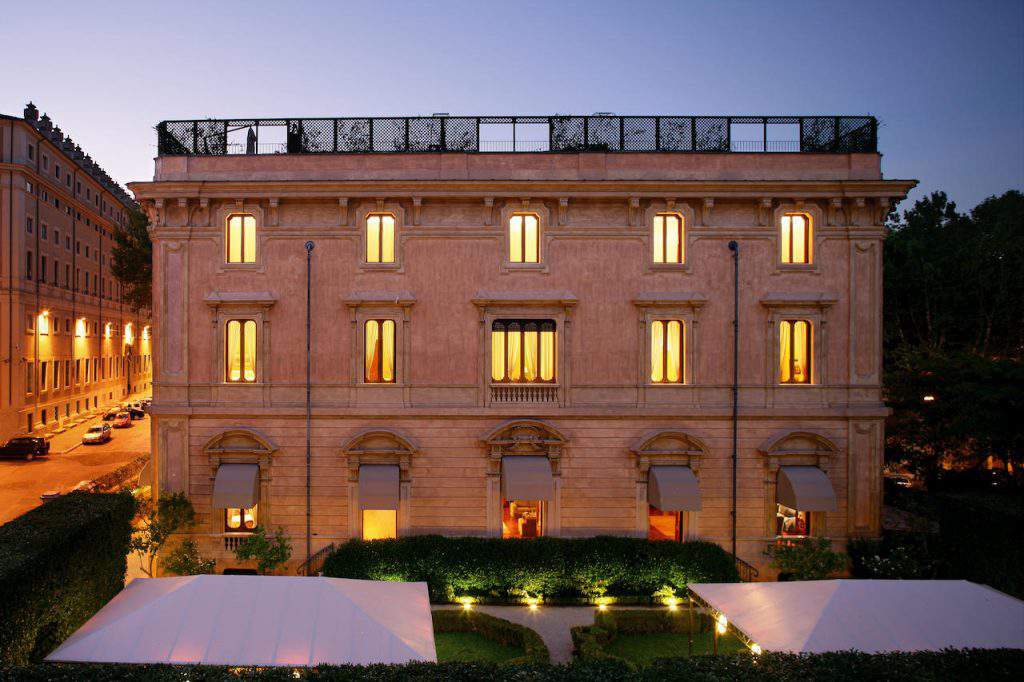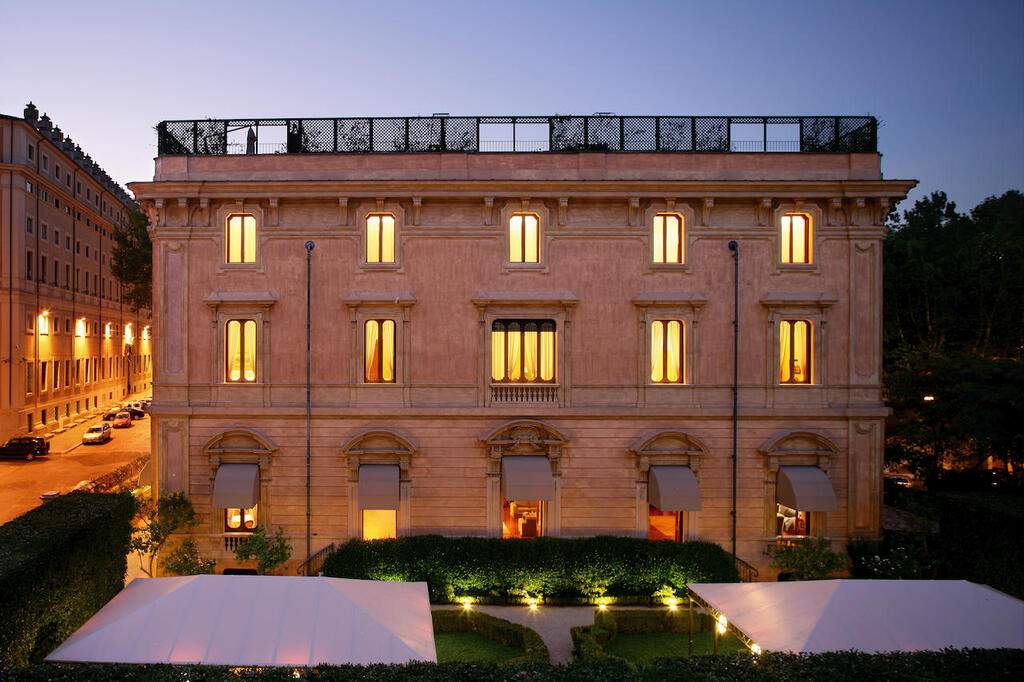 The Central Park of Rome, Villa Borghese, is the major attraction. You can relax with nature and later on visit its museums for a dose of art. Street restaurants and high-end hotels line up the lush avenue of Via Vittorio Veneto. The palace of the Italian president, Palazzo del Quirinale, is among the grand palaces in baroque style nearby. You can have a peaceful evening on this neighborhood but at the same time it is near to everything. 
Termini Station and the surrounding areas
Top Hotel: The St. Regis Rome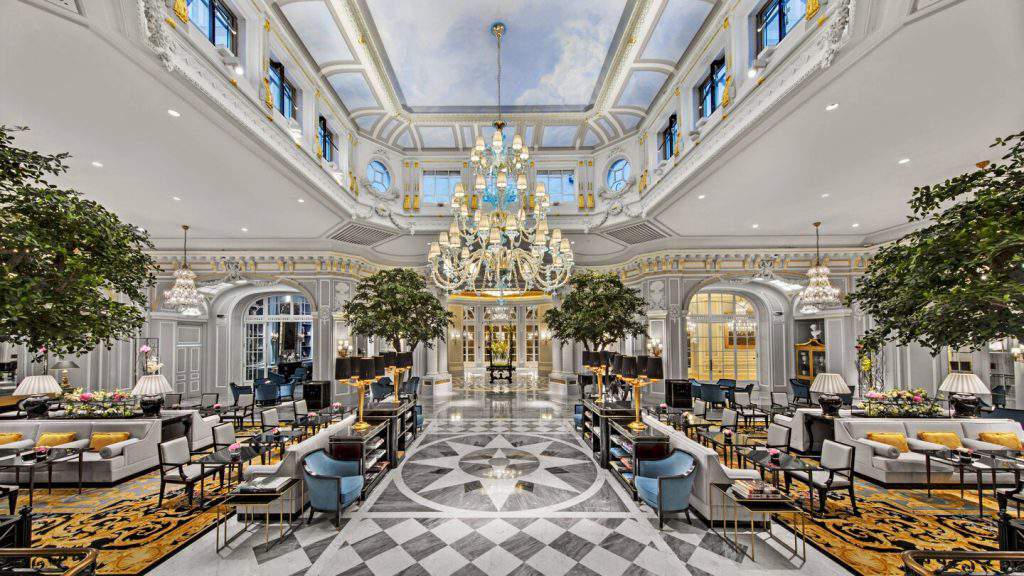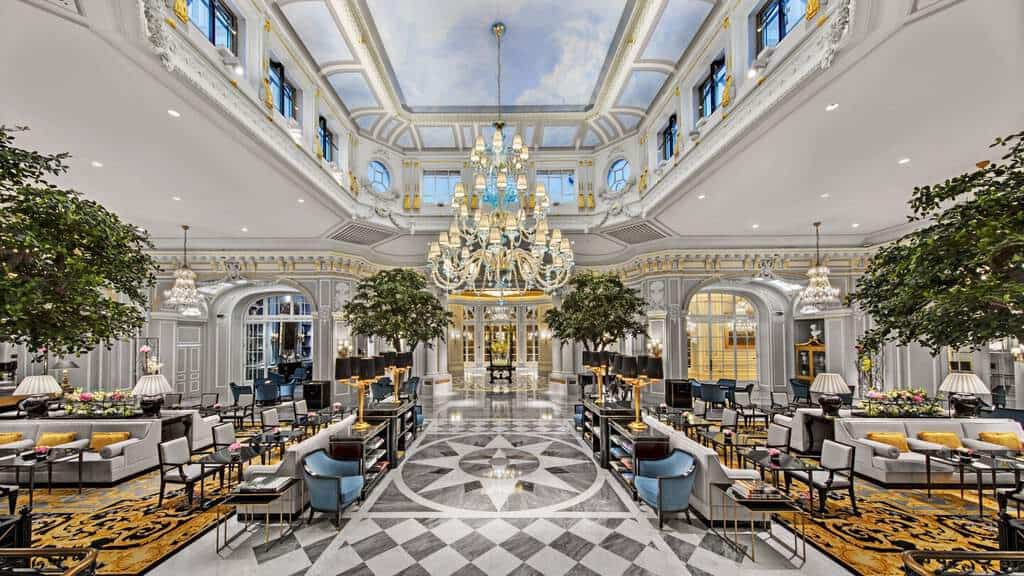 Stazione Termini is surrounded with affordable hotels and inns. Despite its low-key beauty and not so good reputation, Stazione Termini is near magnificent churches and museums. There are numerous bars and dining places too. At its east lies Pigneto, chic district filled with cool restaurants and bars. There is also San Lorenzo where students flock for some drinks. 
Testaccio
Top Hotel: San Anselmo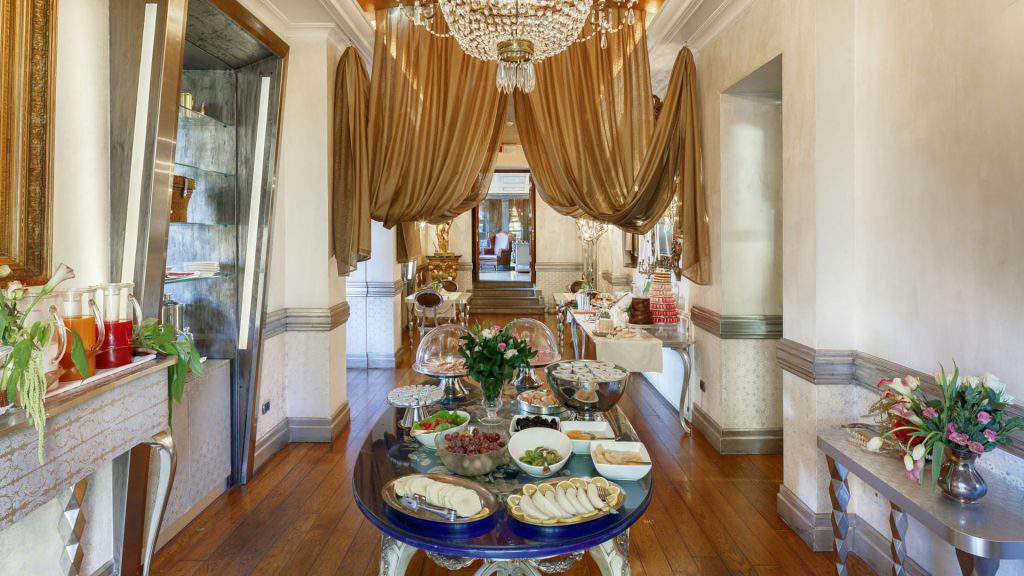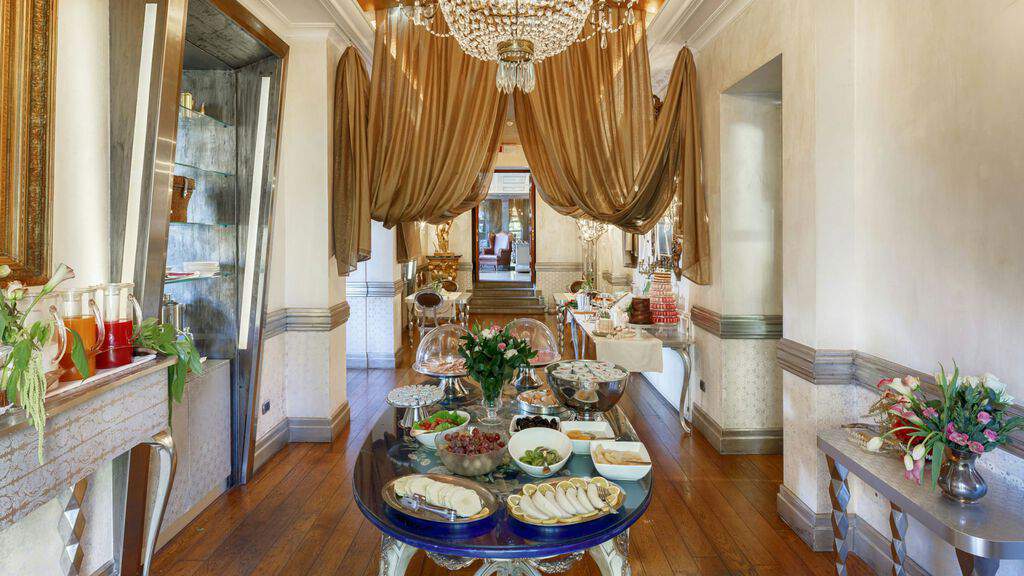 Previously the site of the plebeians in ancient Rome, Testaccio is an emerging neighborhood. It is not yet known to many tourists. However, it is worth a food trip.  Its conventional Roman dishes and original trattorias are popular. The discos and clubs here have regular followers of young party-goers during the weekend. Accommodations here are limited. However, there are exclusive hotels in neighboring Aventine.
Read more:
Italy Travel Guide
Rome To Florence
Naples Travel Guide
Milan Travel Guide
Pisa Travel Guide