Public transport has improved significantly in Athens over the last ten years. The single ticket of 1 Euro valid for 90 minutes allows us to move around Athens using different means of transport, such as the metro, suburban trains, trams, trolleybuses and buses, with unlimited travel to any point in Athens, except the Doukissi Plakentias metro line and airport buses. Tickets are available for 3 euros, valid for 24 hours, and 10 euros for the whole week.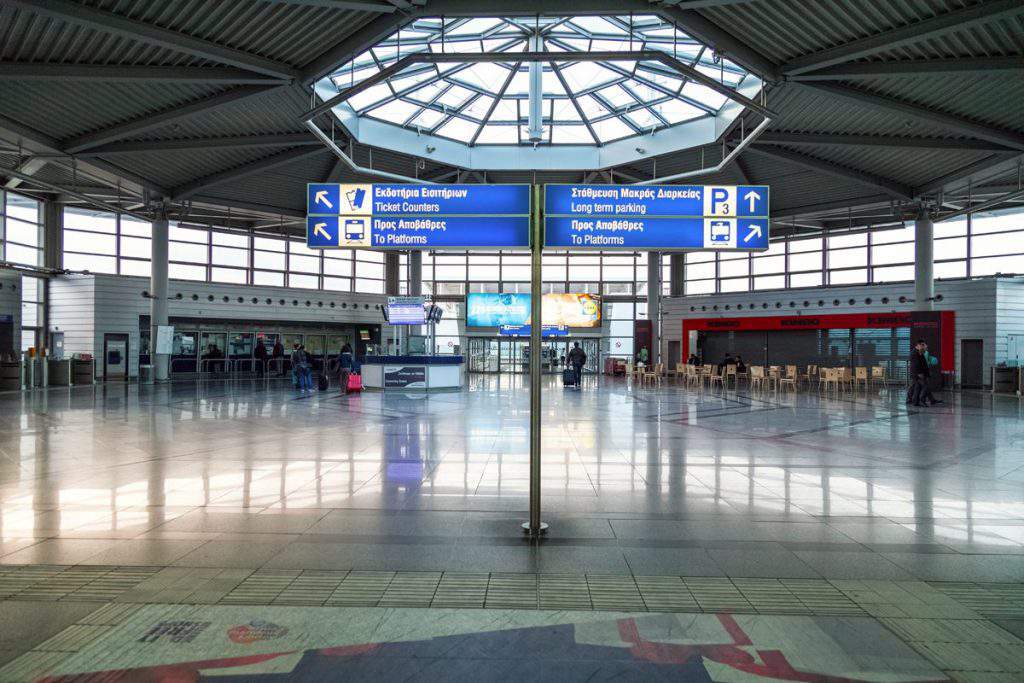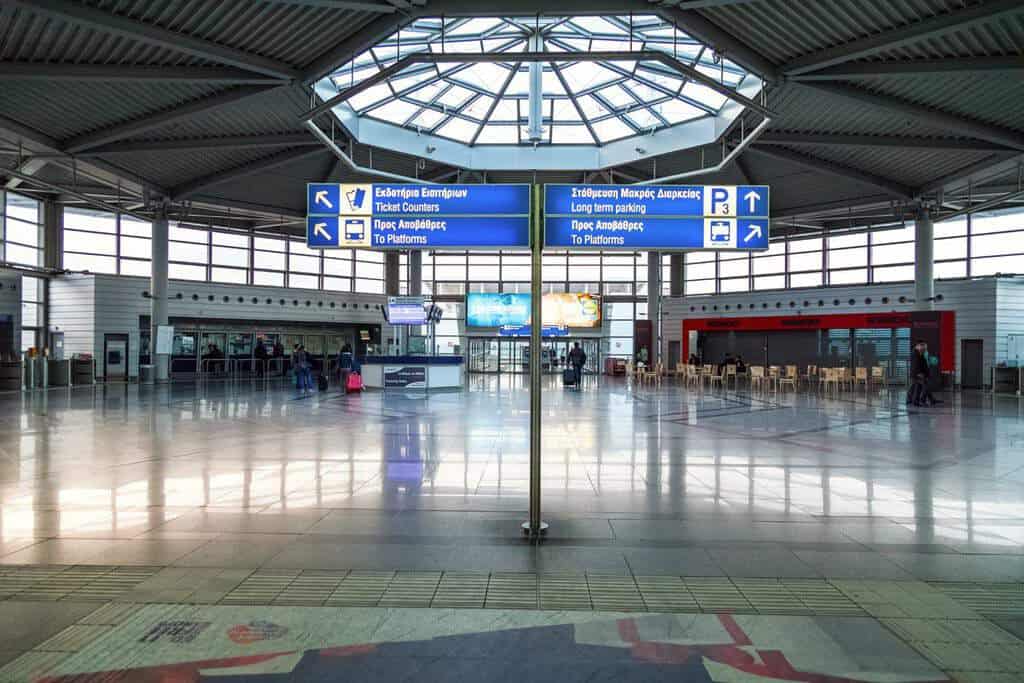 What's the best way from the airport to Athens City Center?
It is best to take any public transport or a rental car. After all, Downtown Athens is just 27km from the airport so it won't take that long. Eleftherios Venizelos International Airport is the most popular airport in Athens since all the international and domestic flights for Athens are there.
The best way to go from the airport to the city would be riding the Metro Line 3 as it takes only 45 minutes and does not cost much. Once you claim your bags from the baggage claim, you won't have to travel far since the train station is just a 5-minute walk.
You won't even have to worry about walking down the stairs since elevators are available. For tickets, there are well-placed ticketing offices that have well-trained staff. For those who don't want to fall in line, there are also ticketing machines. You must not get confused because the suburban trains and metro trains are on the same platform so better not forget to buy your tickets first before going on the platform.
The first train will leave around 5:30 am and the last one departs around 11:30 pm. However, schedules can change depending on what season it is. If you are planning to go to the ferry port, you must change your line when you get to Monastiraki. If you don't want to get confused, better take the bus.
When you buy an airport ticket, you can also use it for any public transport in the city. Don't forget to validate it the moment you get on the train though or else you'll get fined the moment the staff sees that it is not validated. 
Taking the Bus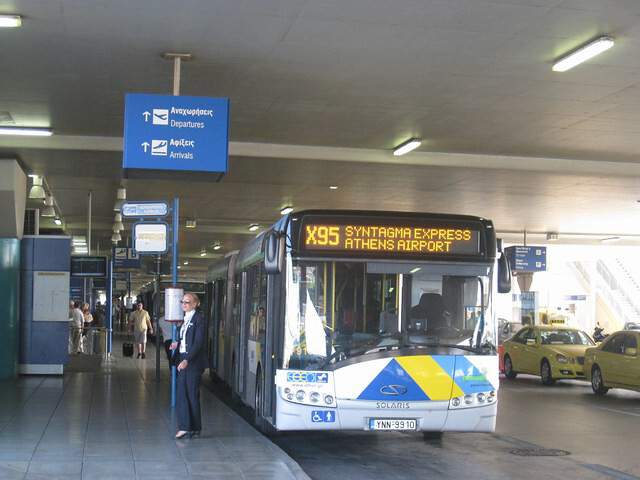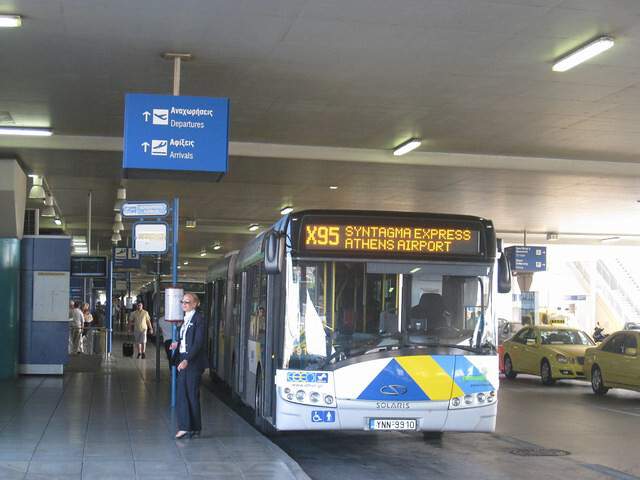 Like in most countries, the bus is the most inexpensive option. It may take long but it won't cost much. Furthermore, you can take it anytime of the day so it won't matter what time your flight is. Also, it is more spacious compared to the train so there is a good chance you'll be able to sit down.
A trip to Syntagma Square using the x95 bus will only take you 40 to 80 minutes and it shows up 15 to 30 minutes. For those who are curious, the x95 looks like this. A trip to Piraeus/Ferry Port will have you riding the x96 and it will take you about a maximum of an hour and a half. There are buses every 15 to 30 minutes. For those who are wondering, there is a bus ride every 15 minutes.
The x93 is the bus you'll take if you need to go to Kifissos Bus Terminal A and the ride takes about an hour. For those who want to know, the X96 looks like this. 
Taxi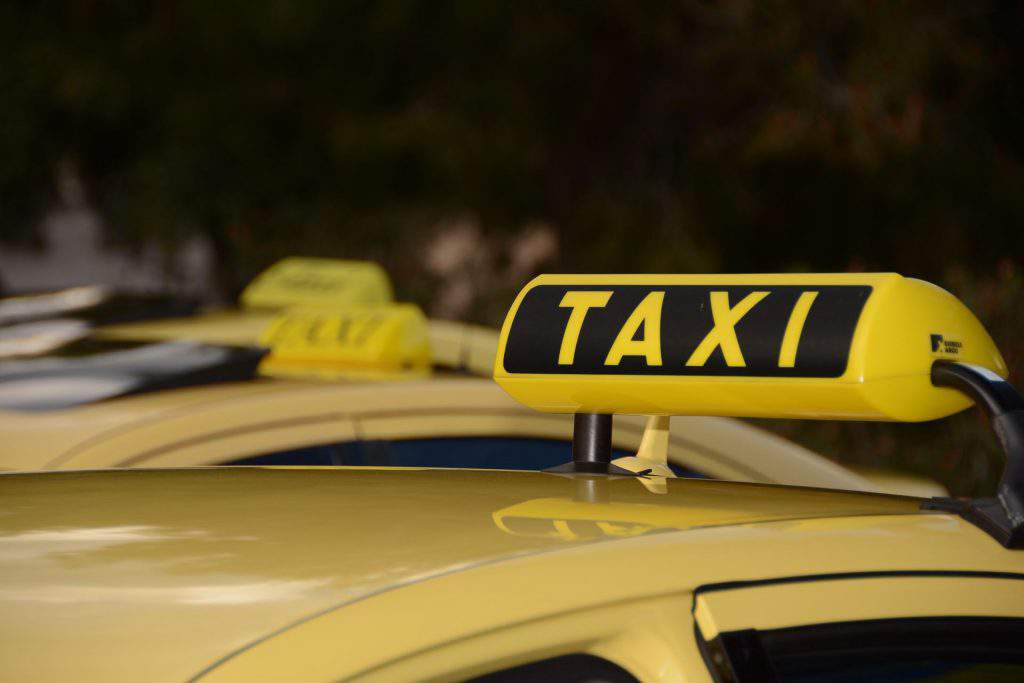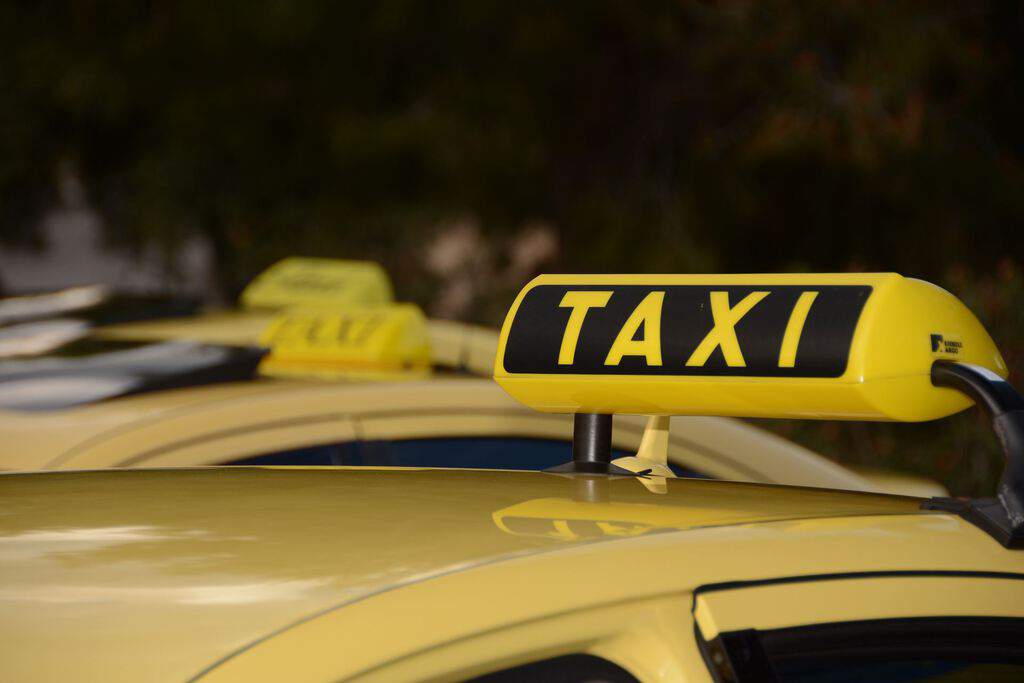 For those who don't want to share the ride with other passengers, you can take a cab to central Athens. You don't have to worry about the fare getting high when your destination is far because there is a flat fee. If you're going to Piraeus, the cost is different when you hail a cab during daytime and nighttime. This is not on a flat rate though so be alert or the cab driver may end up charging you more than what you imagined.
Hence, it won't be smart to sleep during the ride. It won't be long anyway so it would be better to stay awake during the entire ride. All cabs are at Exit 3 at the airport. Don't worry about paying for toll and airport fees because the cab drivers will use the amount you pay them to pay those fees.
Of course, that means if they charge you for something else other than the rate then you must report them to the airport police. Good thing, you won't need to speak Greek to talk to them because they are fluent in various languages. You just need to dial 171 and they'll attend to your needs immediately.
What's the best way to go to Ferry Port from Downtown Athens?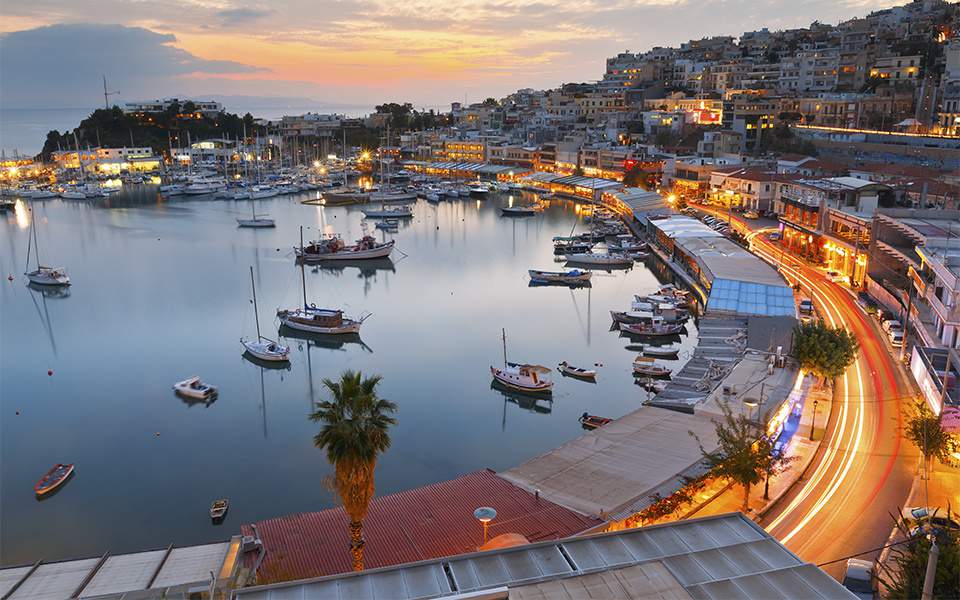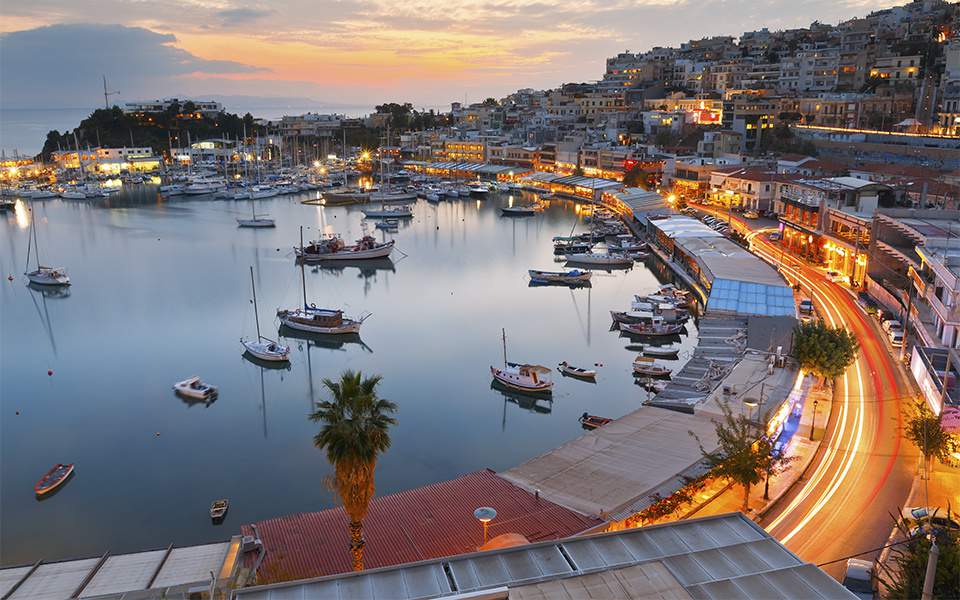 You can ride a ferry in the two ferry ports a few minutes Athens. You have the option of choosing the one in Rafina or the one in Piraeus.
Getting to Piraeus will take around 30 minutes riding a train coming from Syntagma or 20 minutes riding a cab. Of course, that's assuming there is no heavy traffic. If you're taking the train, remember to take the green line and it is the station that is just a few steps away coming from the port. However, if you're staying somewhere in Plaka, Kolonaki or Syntagma then you need to change trains when you get to Monastiraki to get on the Green line of the train.
The first train departs at 5am while the last one leaves at midnight. On the other hand, most of the boats depart Piraeums between 7am and 8am so there are a lot of rides going there during that time.
Perhaps, the most convenient way getting to Rafina ferry port coming from Downtown Athens is via cab. It only takes 45 minutes but it is going to cost you a lot of money. It is not easy to ride a bus from Athens to Rafina though. Don't forget to use the KTEL bus station that is nearby the highly popular National Archaeological Museum. Going to Rafina from Athens will take  you an hour by bus.
However, the ferry is a great choice if you're coming from the airport and you're planning to go directly there. On the other hand, if you're already in Athens then it would be a lot easier to get to Athens than Piraeus.
What are the ways to Ferry Port coming from Athens Airport?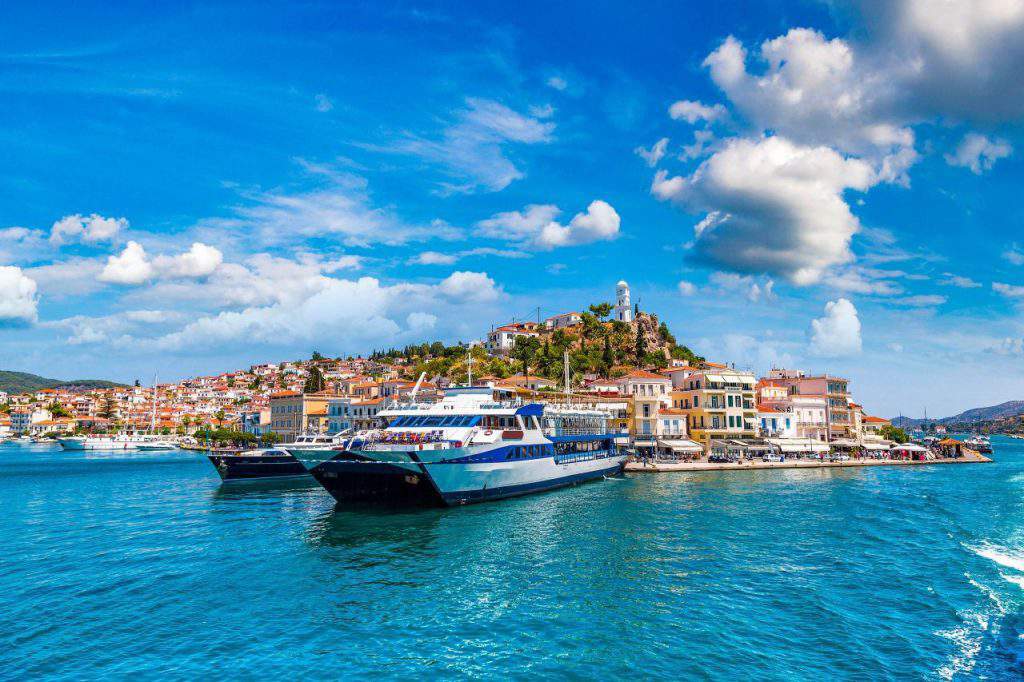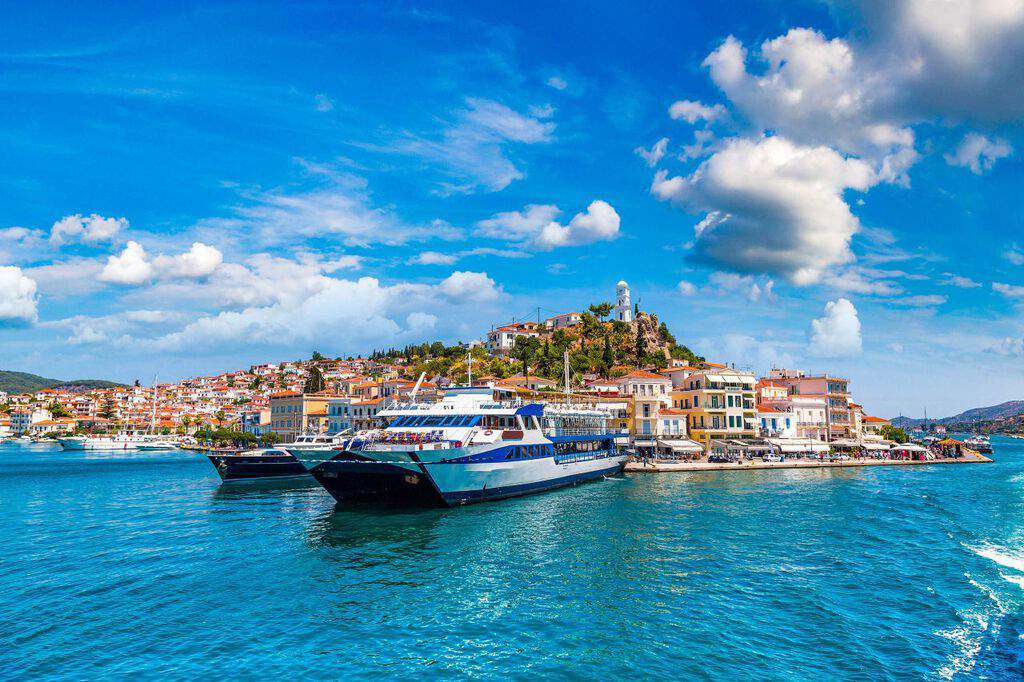 You must take the X96 bus as there are many buses that leave every 15 to 39 minutes. There are buses all day so you don't have to worry about that. To get to the bus station, you just need to walk out the Arrivals door and turn right. Before riding, you must buy tickets at the ticketing station beside the buses or else they won't let you in.
It takes about half an hour to go from Athens International Airport to Rafina. The bus terminals are located across Sofitel Hotel and not the usual bus terminals that you're used to seeing. Instead of paying at the ticketing offices, you can pay the fare on the bus instead.
Taking a cab from airport to Rafina port will take half an hour.
From Athens airport to downtown and ferry point via bus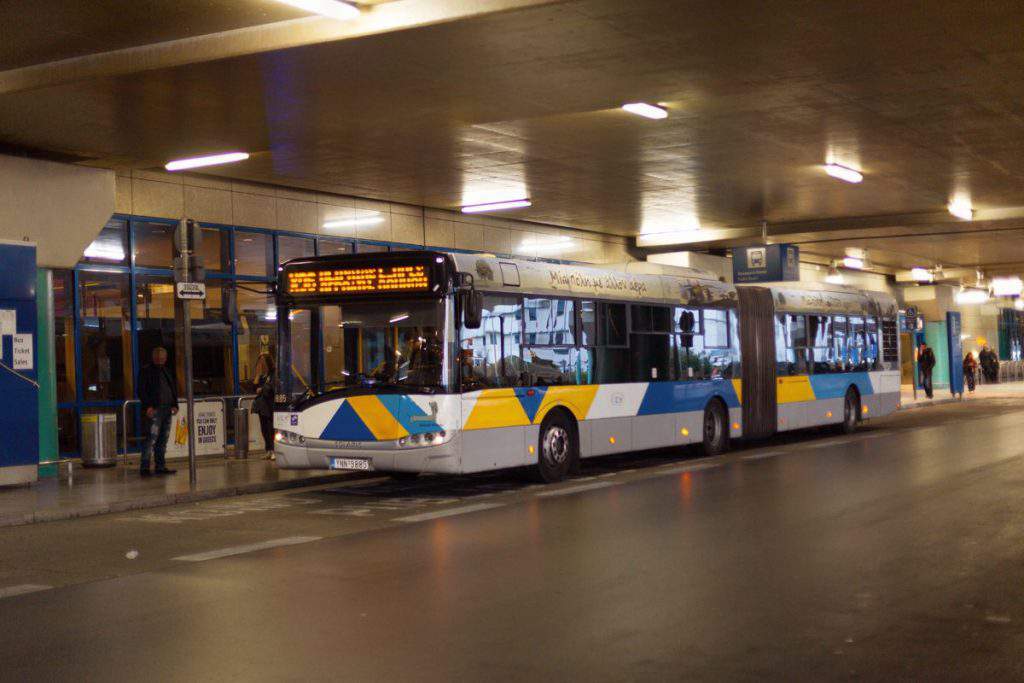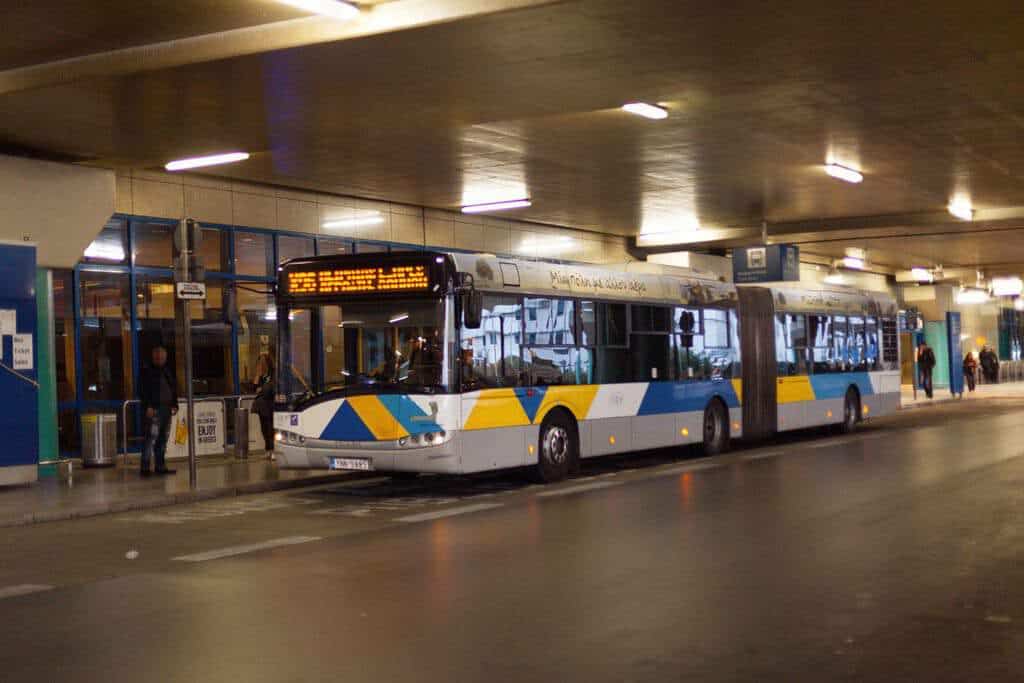 The moment you get to the Arrivals level, you must turn right and you will immediately see the airport buses. Before boarding the buses, you must purchase tickets from the ticketing kiosk because you can't buy tickets on the bus itself. You can buy tickets on the bus from the one that is headed to Rafina ferry port though.
Syntagma Square to Airport via Athens bus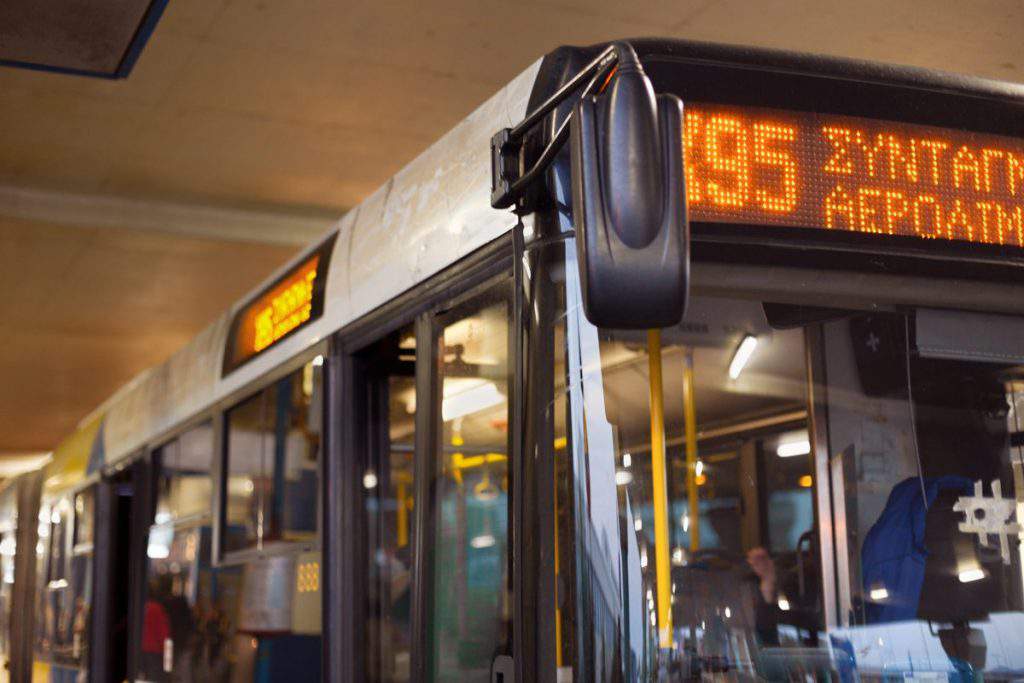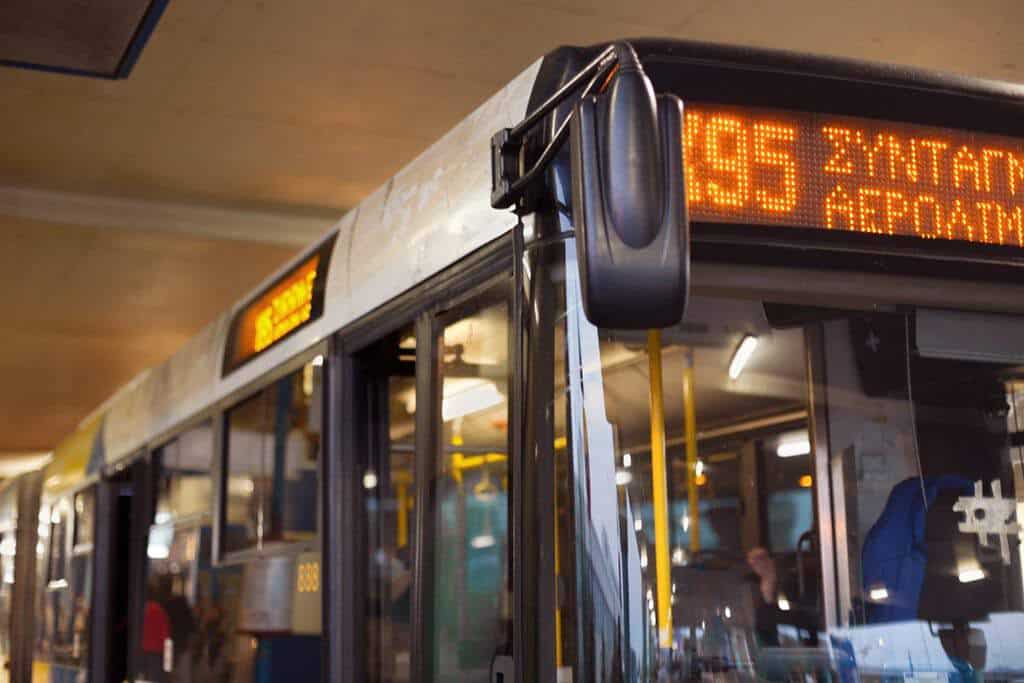 It is best to take the X95 bus as it makes a stop in Syntagma Square located in central Athens. The places is the same place where you catch the bus going to the airport. For this tri, you must also purchase tickets from the ticketing booth before riding the bus.
Rental cars at Athens airport
It is very easy to rent a car at Athens airport as there are many desks that provide this service.