Going from Mykonos to Santorini is a very common route on any trip to Greece. Nobody wants to miss the two most famous Greek islands. We tell you how to go from Mykonos to Santorini by ferry or plane. If you have only a few days and you are still not sure if the two islands are worth visiting, here's a comparison between Mykonos and Santorini, we both fell in love with them!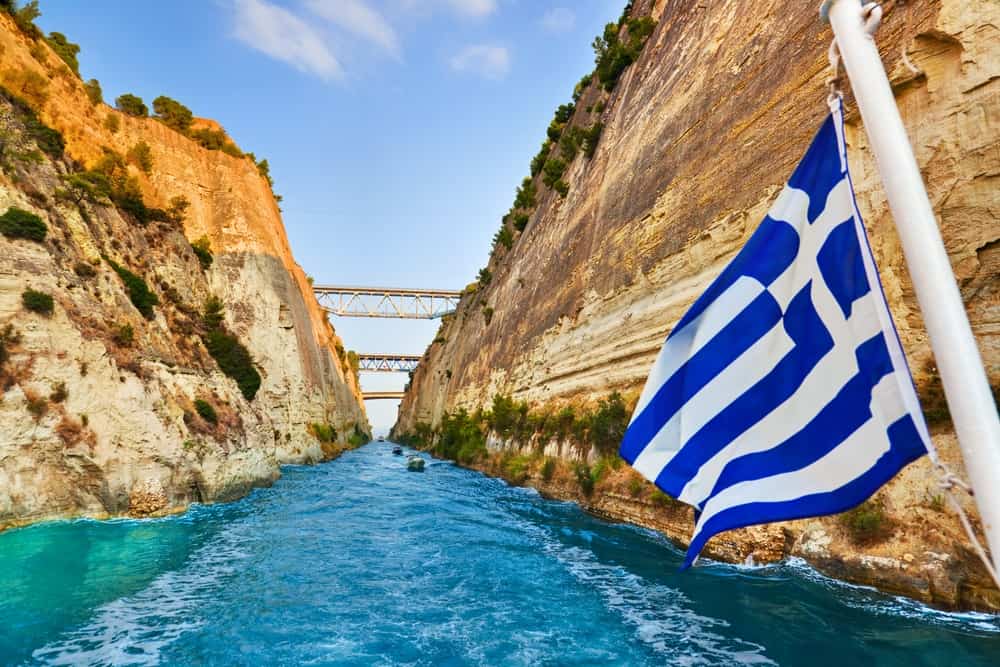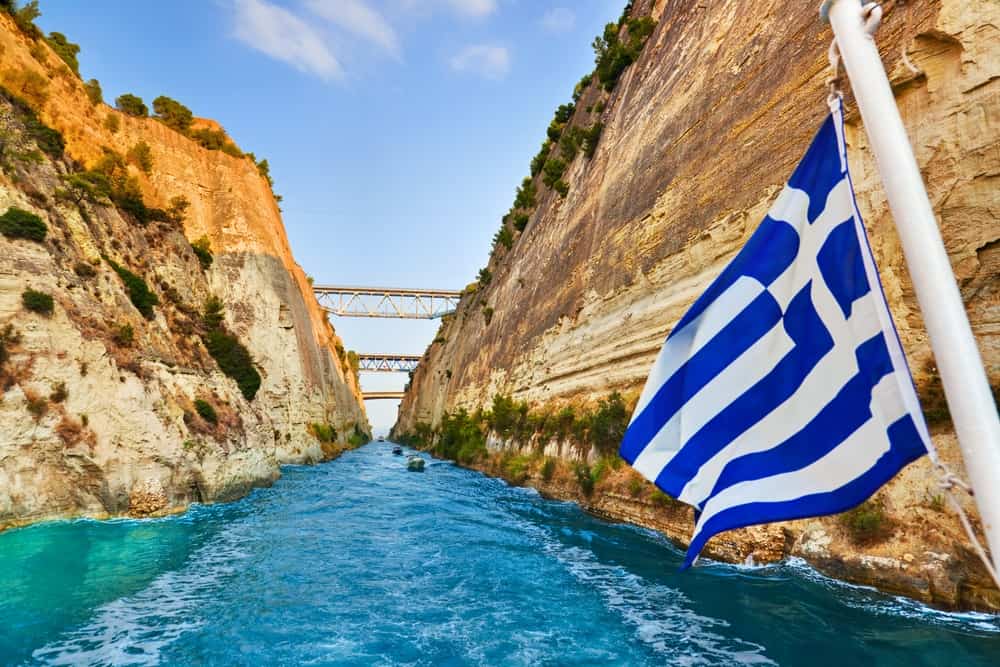 How to get from Mykonos to Santorini by ferry
The only way to get from Mykonos to Santorini is to take a ferry. The trip takes between 2 and 3 hours, depending on the type of boat. Prices range from 35 to 70 euros per passenger in tourist class, depending on the company and how far in advance you book. All ferries leave from the new port of Mykonos and arrive at the port of Athinios in Santorini. Below you will find the transport options to/from these two ports.
There are several companies to go from Mykonos to Santorini from May to October. The easiest way is to use this comparator to see all the schedules and prices. This way you can choose the cheapest route without having to check each company one by one.
Seajets
Golden Star Ferries
Minoan Lines
Hellenic Seaways
FAQ
Can you go and come back the same day?
No, the ferry schedules do not allow for a day trip to either island. You would barely have an hour in Santorini before having to return to Mykonos. With that time you won't even have time to get to Oia, the most beautiful village on the island.
Traveling between November to March
There are no ferries to go from Mykonos to Santorini or vice versa during the winter months. Therefore, you will have to opt for a flight between both islands.
Is it possible to take a car on the ferry?
The fare for a medium size car is approximately 50 euros. We do not recommend it unless you already have the car rented and have no other option. You can easily rent cars, motorbikes or quads in both Mykonos and Santorini. Also, taking a car will make you have less choice of times to go from Mykonos to Santorini because not all boats have capacity for vehicles.
How to get to the new Mykonos port
Ferries from Mykonos to Santorini leave from the new port of Mykonos. It's about 5 kilometers from the center of Mykonos Town, but don't worry, it's very easy to get there. There is a boat called the SeaBus which leaves from the old port (in the centre of Mykonos) and takes 10 minutes to reach the new port. It leaves every hour from the old port and costs 2 Euro.
The SeaBus will take you to the new port of Mykonos to catch the ferry to Santorini
How to get from the port of Santorini to your accommodation
Once you arrive in Santorini, the ferry will dock in the port of Athinios, the main port of the island. To reach the main tourist areas you have two options: a private transfer or use the public buses.
Booking transport directly to your accommodation in Santorini
If you want to get directly to your hotel, it is best to book transportation with them. They will be waiting for you with a sign with your name on it and will accompany you to the door (even if the hotel is on a pedestrian street). The approximate prices for up to 4 people are 30 ? to Fira and 40 ? to Oia. It takes about half an hour by car.
In the port of Santorini there are no taxis, only a lot of shops where they will try to sell you at all costs a transfer to the hotel. We are very tired of these situations and you will have to haggle to get a normal price, so it is much better to take it closed directly with the hotel.
Public transport from the port of Santorini
If you want to adjust your budget, you can reach almost any point on the island by bus from the port. The public bus goes to Fira, the transport centre of Santorini. The timetables match the ferry arrivals and the ticket costs 2,30 The journey takes about 20 minutes. If you stay in the Fira centre it is very smart to take the bus because you will not have to make any transfers and it will be much cheaper than a private transfer. All the buses have a trunk to leave your luggage in.
If you have to go to Oia, the most beautiful village in Santorini, you will have to take a second bus from the Fira station. They leave every half hour, the ticket costs 1,80 ? and the trip takes about 20 minutes more. So in total it takes about one hour to go from the port of Santorini to Oia.
Tips for going by boat
Choose the biggest boat if you get seasick on board
The Aegean Sea has a very bad reputation for its waves, but fortunately we didn't even know we were on the move when we chose the biggest ship possible (Golden Star Ferries Superrunner). Therefore, if you get seasick as soon as you get on a boat we recommend it. Although you have to be lucky with the state of the sea, the bigger the boat the less it will move.
To give you an idea, the smaller boats you should avoid are Sifnos Jet and Seajet2 by Seajets. All others have vehicle capacity, so they should not move around too much in normal conditions.
Arriving early at the port to get the boarding pass
The ferry companies recommend arriving 30 minutes earlier at the port if you're on foot and one hour if you're travelling with a vehicle. We recommend arriving a little earlier if you need to exchange your booking for a boarding pass. Most companies require you to collect your ticket from their ticket offices. It is quite crowded and the queue is long, so it is better to go early.
Golden Star Ferries gives you the option to download a mobile boarding pass. We saved the queue, but it didn't say which seat we were allocated and when we got on the ferry we had to reopen the booking to be told which seats we were allocated. Come on, a roll and a problem if you don't have an internet connection. So you'd better take your printed ticket and get your boarding pass with your assigned seat at the ticket office.
Don't expect punctuality
So, by this we do not mean that all the ferries are always late. We only tried two companies during our tour of Greece and, interestingly enough, the one with the best reviews was the one that didn't keep to the schedule. Besides, reading opinions on the Internet there are a thousand complaints about the lack of punctuality. So better not to make plans based on the exact time of arrival just in case.
We had also read a lot about cancellations, especially from Seajets and Hellenic Seaways. Coincidentally, we also got ? We had a reservation with Hellenic Seaways and a week before the trip we received an email saying that the trip was cancelled. We got our money back automatically, but we had to search for another ferry. If that happens, don't worry, because there are plenty of seats until the last minute.
Do you plan to visit more Greek islands besides Mykonos and Santorini?
The Interrail Greek Islands pass allows you to make 5 ferry trips around Greece. It includes more than 50 islands, among which are Mykonos, Paros, Naxos, Ios, Santorini, Koyfonissi or Amorgos. You can make up to 5 trips in a month for only 90 euros. You can use any route of the Hellenic Seaways and Blue Star Ferries companies.
Neither company allows you to go from Mykonos to Santorini directly. You can take advantage of the Greek Island Pass by stopping at an intermediate island such as Ios, Paros or Naxos.
How to get from Mykonos to Santorini by plane
Years ago there were direct air routes between Mykonos and Santorini during the summer months. But it looks like that won't happen again soon. Therefore, it is necessary to make a stopover in Athens to fly between the two islands. Unlike ferries, flights are available every month of the year. During the summer months there are many more frequencies.
Flights cost between 50 and 100 euros, depending on how far in advance you buy them. We recommend that you book them online as far in advance as possible to find better rates.
If you don't have the closed tour yet, we suggest you visit Athens between Mykonos and Santorini. That way you will at least take advantage of the trip there. We loved the Greek capital, it has a lot to see and a great atmosphere.
Read more:
Mykonos – Where To Stay
Mykonos – Best Hotels for Families
Mykonos – Best Tours & Things To Do
Mykonos – Best Restaurants
Mykonos – Best Nightlife
Mykonos – Car Rental
When to visit Santorini
Where to eat in Santorini
How to get from Athens to Santorini
Santorini's Infinity Pools
Exploring Santorini's beaches
How to get from Crete to Santorini