Stunning and sophisticated, that is how one would describe Santorini or Mykonos. Both islands are fairly easy to travel as it'll only take three hours to go back and forth by ferry.
If you prefer nightlife and beaches, Mykonos is the best place for you. If you like wine, sceneries, hikes, views, and tours, then go to Santorini!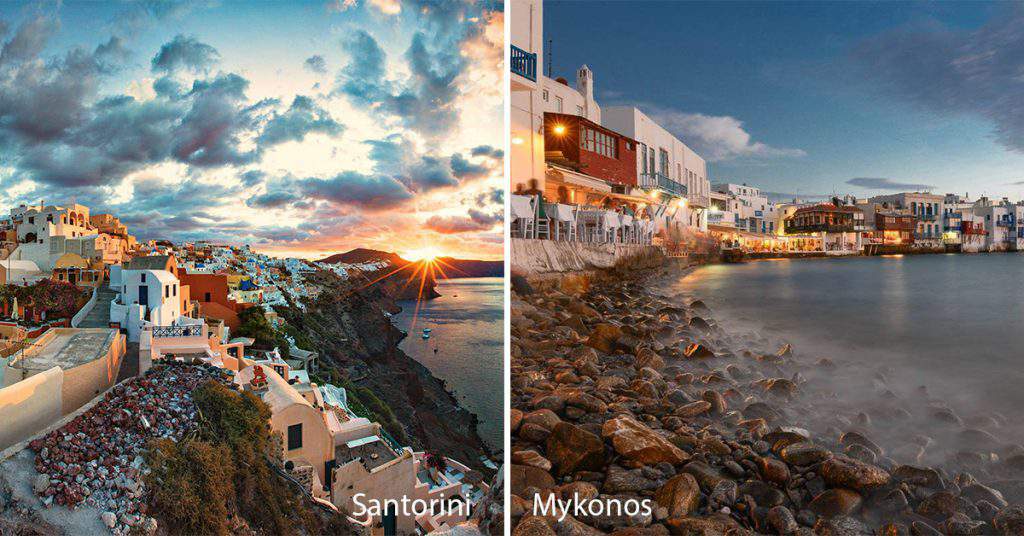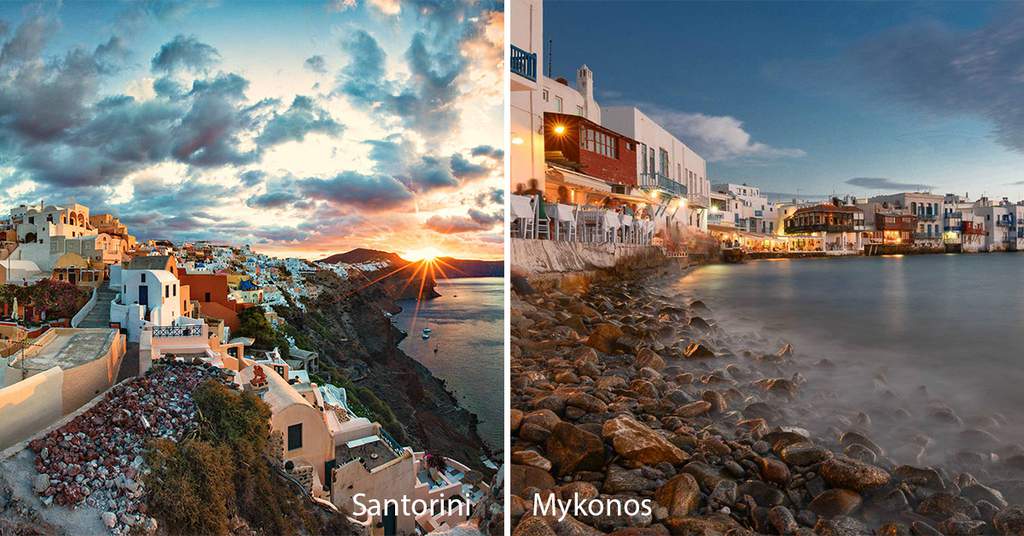 So is Mykonos more expensive than Santorini? No, Mykonos is not more expensive than Santorini. Hotels, food and sightseeing are more expensive in Santorini.
Perfect for honeymoons (of course it depends on what you like) though in terms of romance and romantic ambiance, Santorini aces it. 
Best time to go to Santorini: from April up to the early weeks of November. (During winter and off-peak months, Santorini offers more activities and places to sightsee). 
Best time to go to Mykonos: from June up to the month of September. 
Mykonos and Santorini both have airports for international travels from Rome, Athens, Amsterdam, London, and Paris and sometimes even from Frankfurt, Venice, Berlin, and Naples. 
Summary
| | |
| --- | --- |
| SANTORINI | MYKONOS |
| Breathtaking volcano and caldera views | Fantastic island albeit forgettable views |
| 20 to 30 exquisite hotels | 5-10 nice luxurious hotels |
| Pebbly and stony beaches | Exquisite sandy beaches |
| Delicious food everywhere | Delicious food everywhere |
| 20-30 flights every day from the city of Athens | 10-15 flights every day from the city of Athens |
| Direct flights from western Europe | Direct flights from western Europe |
| 5-8 hours by ferry from Athens | 2-3 hours by ferry from Athens |
| Many family-friendly attractions | Fewer kid-friendly attractions |
| Quite expensive to travel but lots of cheap hotels and food everywhere | Lots of cheap hotels and food everywhere |
So, Mykonos or Santorini?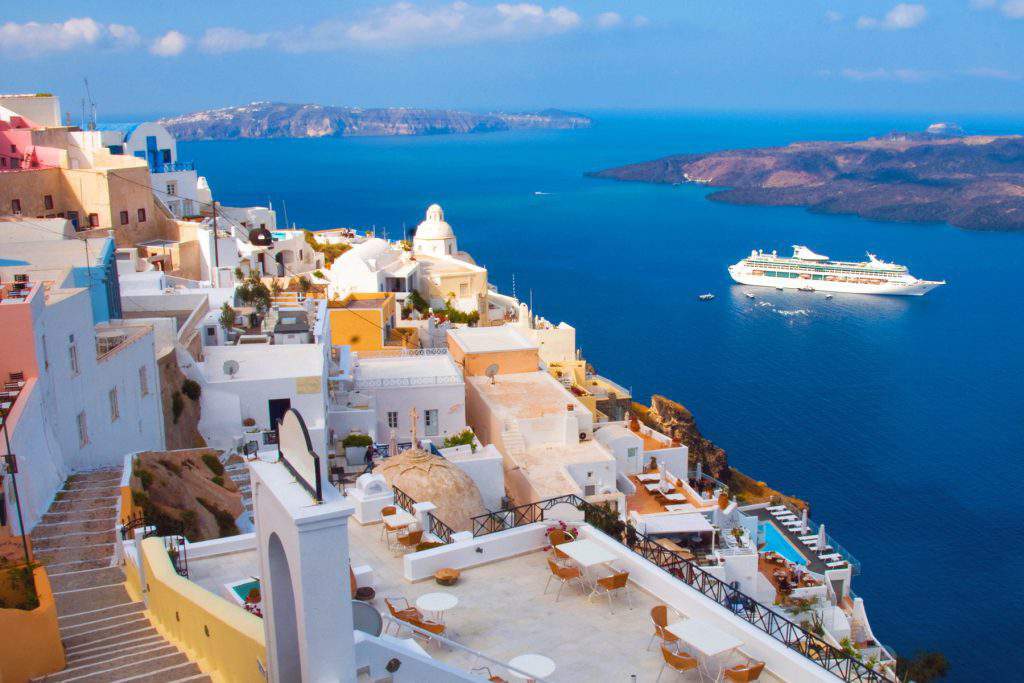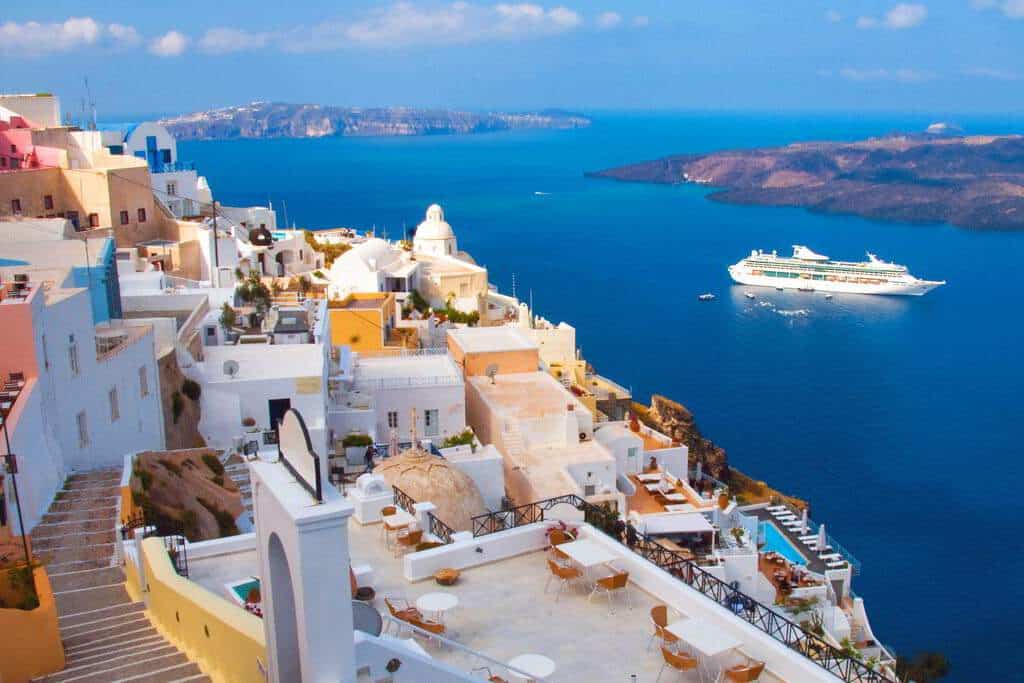 The island of Mykonos is fun with lots of buzz going around. It is as magical as the other towns found in Greece. For Santorini, this is one island you will definitely remember for a lifetime. With its setting and views that can rival almost everything in the world. So, my answer to the question is: got less than five day? The best choice is Santorini. Got more than a week? Then the two islands are a must. But only spend 2/3 of your vacation in the beautiful Santorini.
If you want a specific answer then, go to the place that interests you the most as it will all go down on how you want your vacation spent. Both islands differ from each other but offer what the others don't have- so going to both islands will be the best choice. 
If you like the following then, Santorini's the place for you:
Beauty, sceneries, sunsets, gourmets, wineries, romance, boutique styled hotels, tours by boat to other islands, err, and, volcanoes. 
If you like the following then, Mykonos' the place for you:
There'll be lots of partying, beaches, dancing, and nightclubs.
Mykonos has no shortage of beautiful places to dine and the exquisite Santorinis also has no shortage of nice, wonderful beaches and parties. 
Mykonos vs Santorini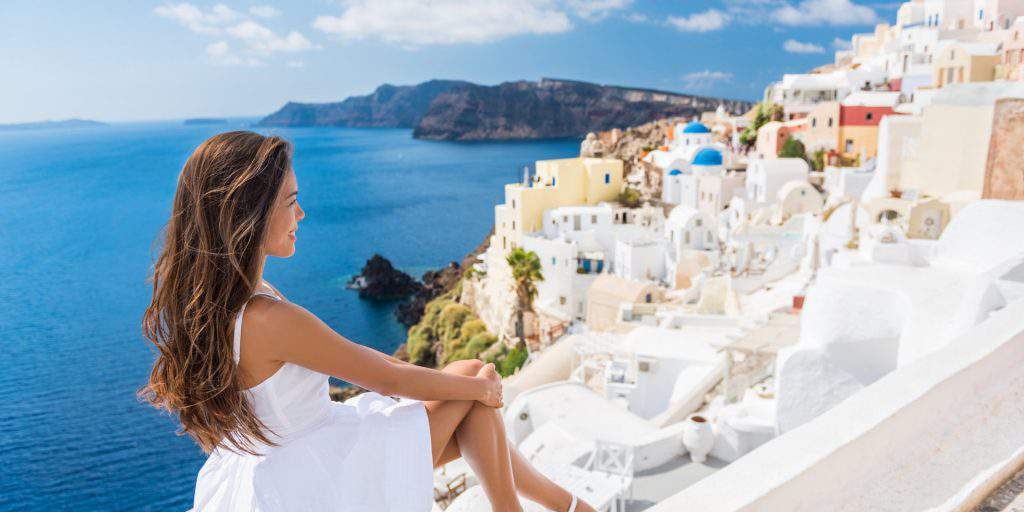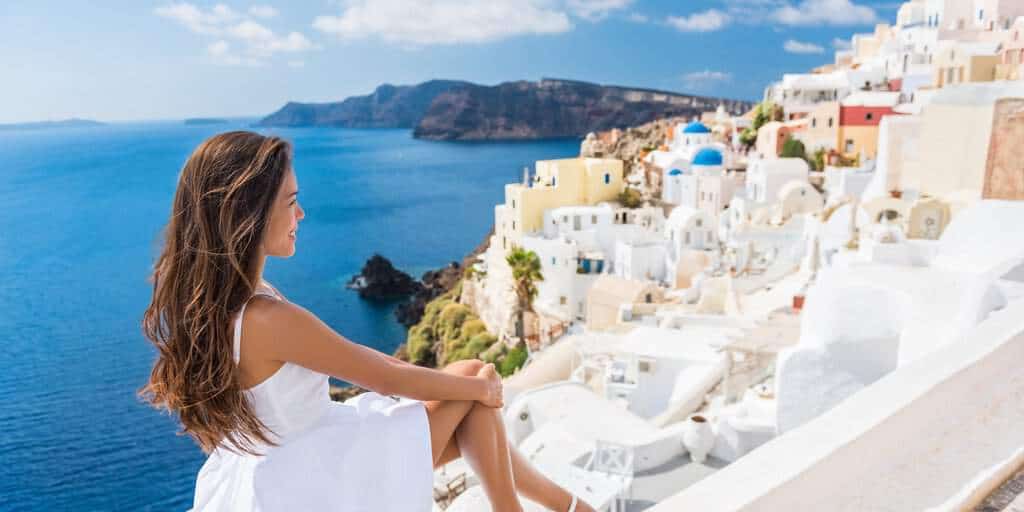 The views, sceneries, beauty, and sunset of the breathtaking Santorini cannot be rivaled by either Mykonos or other islands in Greece. But that doesn't mean Mykonos doesn't have its own beauty to offer, it's just that in terms of jaw dropping sceneries, it's a grand slam win for Santorini. 
The romantic ambiance of Santorini makes this a famous spot for honeymooners or those couples wanting to rekindle their romance. 
Fantastic beaches with nice sand and clear blue water are the trademark of Mykonos. And this is something that Santorini don't have. Most of the beaches in Santorini are made up of volcanic rocks, mixing with the sands and pebble creating a black or reddish color. Because of that during the day the sand can get so hot a sandal or aqua socks is needed. There are visitors who prefer the Santorini beaches for this particular trait. Claiming, "I have been to many sandy beaches but the red and beautiful volcanic sands are not something you can just see every day."
Mykonos has more of a club scene and party vibe. You won't have any shortage of places to drink and party on Santorini but if you're in Greece to hit the clubs and dance then Mykonos is your island. Mykonos is an enchanting place full of twists and turns. Restaurants and shops in white buildings of stones is what make Greece famous.  During the night, there will be influx of partygoers looking for fun in the clubs. The sheer excitement and wild experience can make this a bit overwhelming to those not quite used to it. For the peak of summer, Santorini is a lot better at handling the crowd compared to Mykonos since the walkways and streets of Oia and Fira are a lot roomier and wider. Thus, more space to walk by and less crowded.
Mykonos and Santorini are also known for being friendly to the third sex in fact Santorini is sometimes called as the wine-drinking for gays scene and Mykonos as the club-going for gays scene.
Santorini offers more activities and sightseeing: there are plenty of excavation areas for you to explore, morning trips, and also boat and wine tours even around the stunning volcano. Mykonos offers beautiful sceneries, enjoyable walks, and charming windmills but cannot be compared to Santorini.
But despite that Mykonos' Delos Island (has the one of the most treasured archeological, mythological and historical sites in the island) has a lot of morning trips.
Winter is the time when the two gets quiet. Many beaches, restaurants and hotels close during this time. Thus, Santorini will receive most of the off peak tourist making it busier. Without the parties, and the beach, Mykonos doesn't really have much while in Santorini; there are beautiful sceneries, caldera and cliffs. 
Mykonos and Santorini also got airports, something only a few in the island have. They offer flights directly from western or northern of Europe and Athens- the only ones in Cyclades to have flights internationally.
Since Mykonos and Santorini don't have flights directly from USA or anywhere that is outside of Europe , visitors must take flights and stopover in Europe then from there go to Greece. 
The island of Mykonos is only a few hours away from Athens by ferry and will take only around 3 and a half hours travel by high-speed boat or 5 and a half by a cheaper choice, thru a car-ferry. While the ones going to Santorini from Athens takes 5 hours by high-speed and 8 hours by car-ferry
Mykonos and Santorini Weather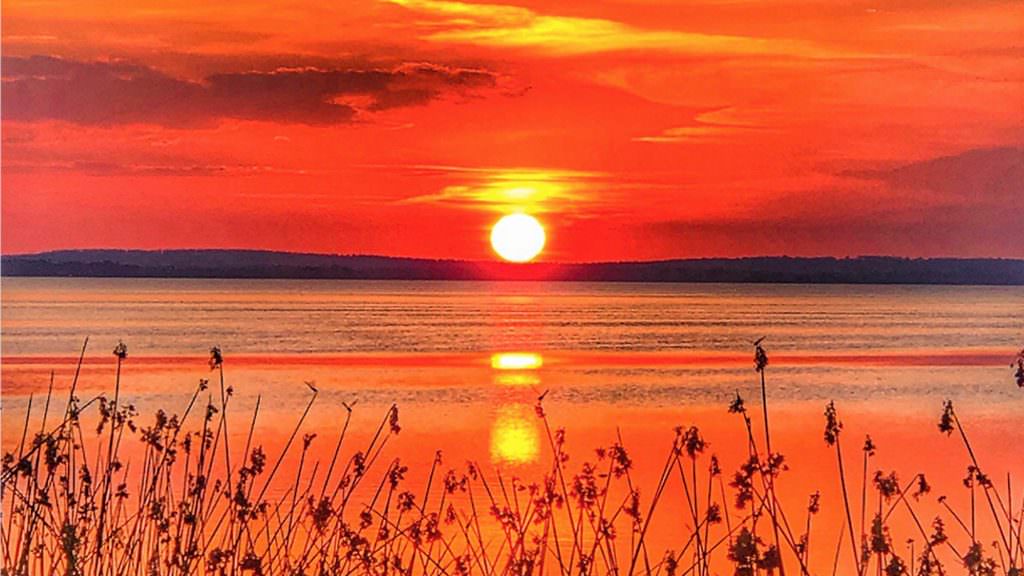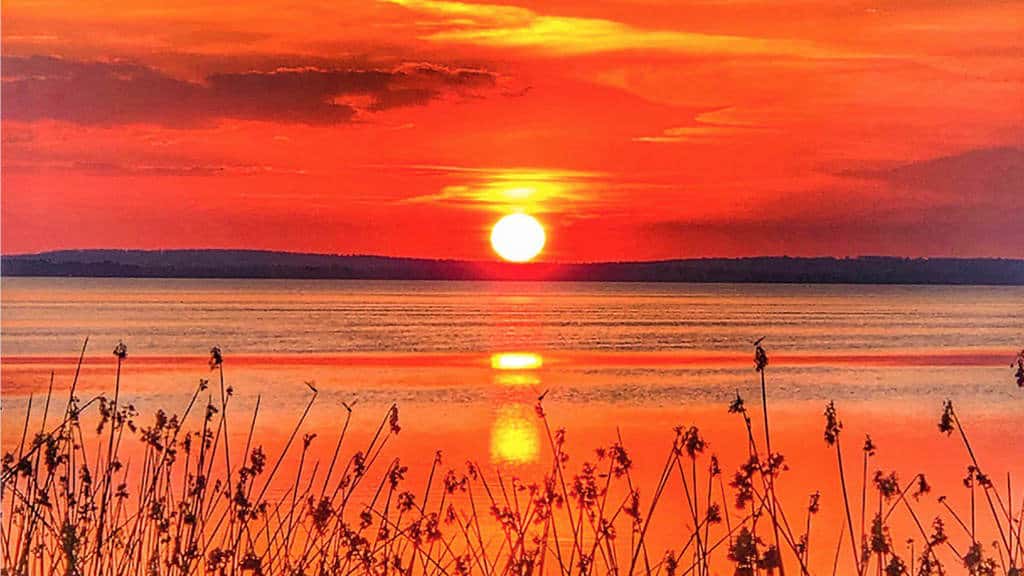 Mykonos and Santorini's climate don't really differ much. But if you want to go there with the 2 islands at its best, late weeks of May until early weeks of October will be your best bet. Going to Santorini even during fall or spring is rewarding, since it has more places to sightsee even if it's blazing hot when compared to Mykonos. People only choose Mykonos because of its beautiful beaches therefore when the weather turns warm there's really nothing much to do. April until early weeks of November is Santorini's peak season while late weeks of May until early weeks of October are the Mykonos'. 
Going to Mykonos and Santorini for a visit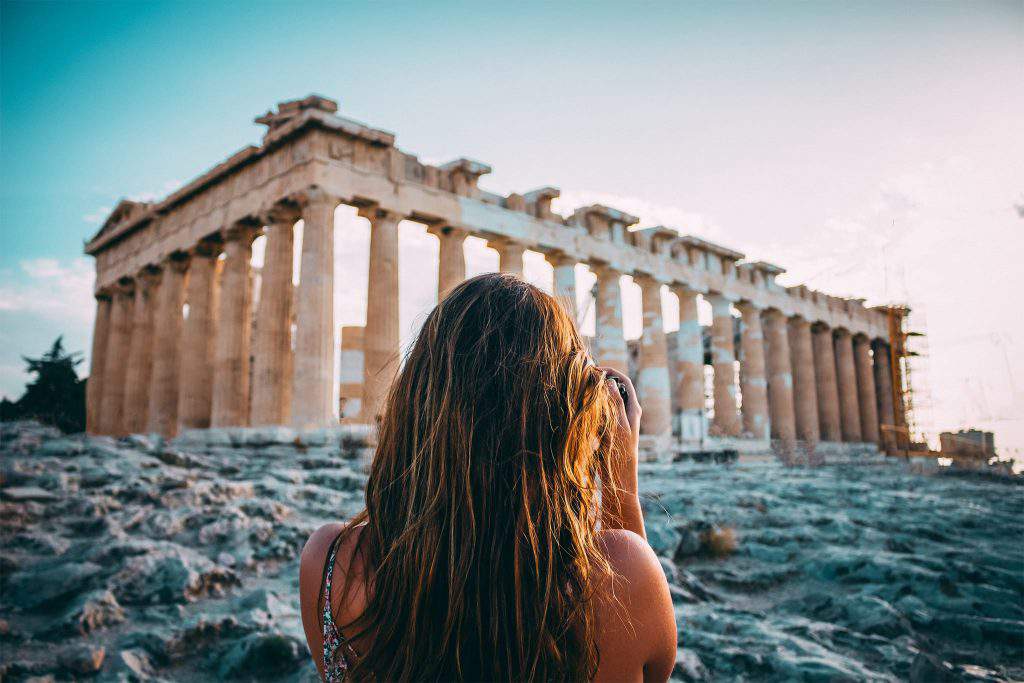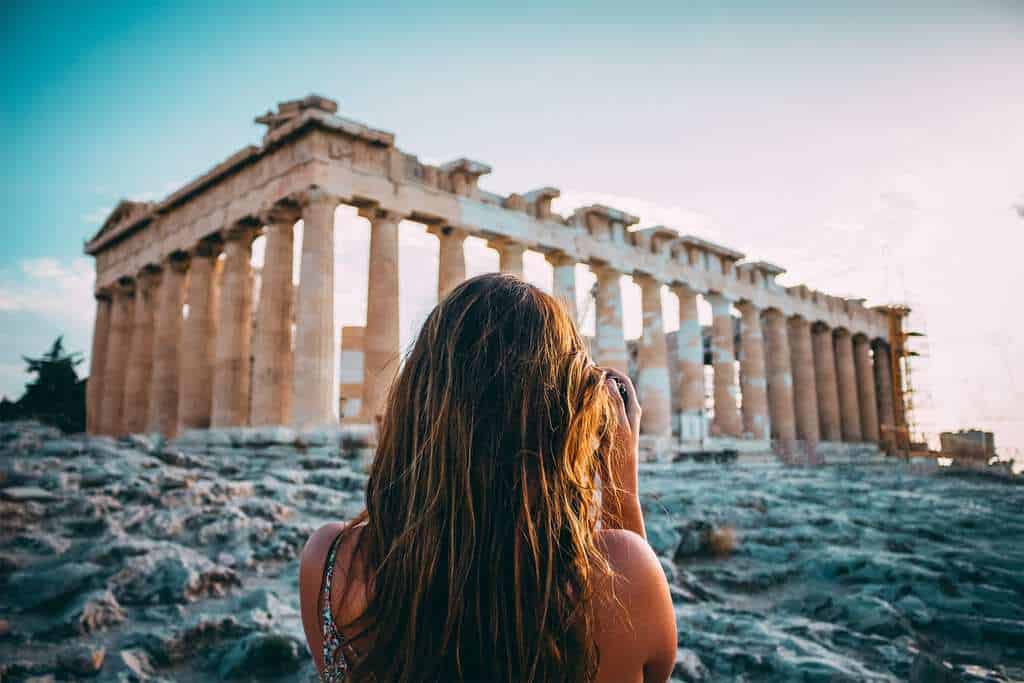 Mykonos and Santorini are two polar opposite islands but complements well. So visiting the two is a must plus the fact that the two are only three hours away from each other thru ferry. 
There are summers where flights directly to Mykonos and Santorini are made available. The flights take only around half an hour and ticket's prices ranging from €30 to €80. There will be lots of available schedules in Athens though the prices will 3-folds and an around 2-5 hour flight therefore, if flights directly are unavailable, ferries would be the next best choice as that is currently the most well-known way to go between the two islands. 
During summer, two high-speed boats will be made available running Mykonos to Santorini and vice versa. From Santorini, the boat will depart around noon and from Mykonos in the middle of the afternoon. It will usually take around two and a half hours and have a stopover in Ios and Paros. 
There will be available tickets for the ferry going to Santorini and Mykonos. Advance booking of the tickets won't be necessary except from July to August. For those that are in the island of Greece already, you can advance purchase them in numerous travel agencies.
Morning Trips to Mykonos or Santorini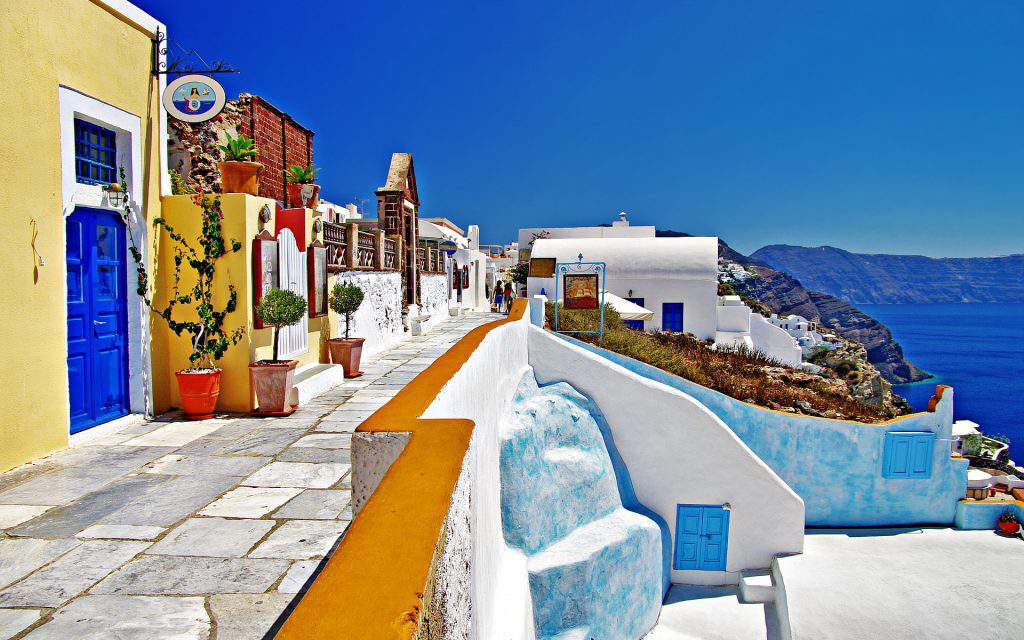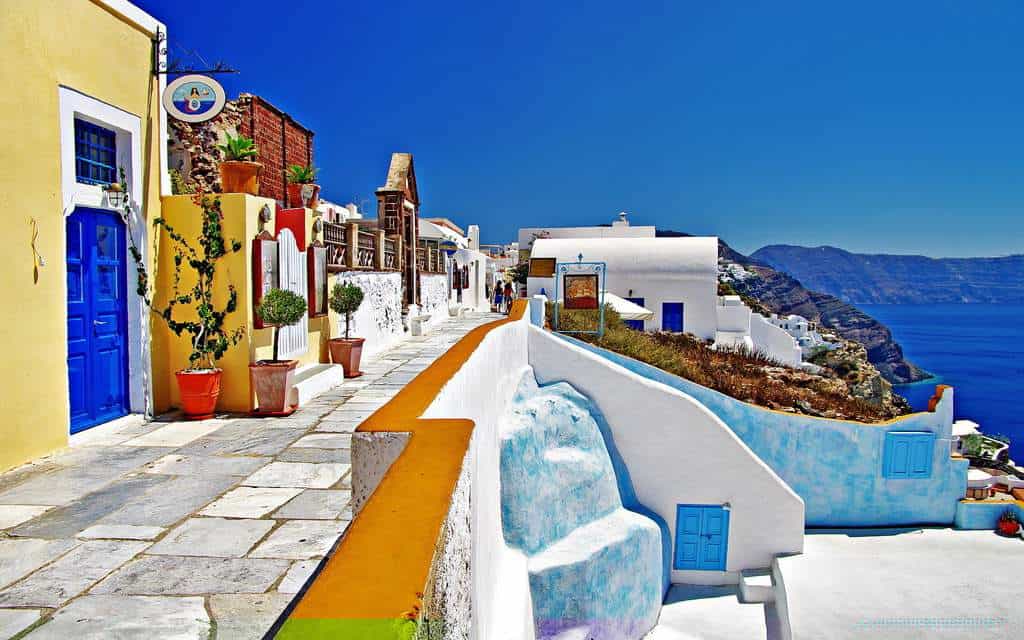 I personally would not advise doing Santorini-Mykonos and vice versa morning trips. There will be available tickets and schedules in July or August at times where it'll take 5-7 hours to go to the island. But that also includes the 3 hour travel going to the island. At times, the trip can be quite unpleasant due to the winds, so you will most likely prefer to spend the rest of your time resting only for you to realize that you have to go through it again on the way back. 
In order to get the most of your island visit, a few days is recommended. A couple of hours visit won't allow you to appreciate the island due to time constraints.