The best hotels in Florence depend on where you'd like to stay in Florence.  
Most luxurious hotel in Florence: Portrait Firenze.
Most romantic hotel in Florence: Ville sull'Arno.
Best hotel in Florence with boutique ambience: Palazzo Vecchietti
Depending on which area you'd like to stay, read on for our list of the best hotels in Florence.

Where to stay in florence
San Marco/San Lorenzo is close to the train station and is  near many other attractions.
The City Centre has a lively environment and is the closest to attractions.
Santo Spirito/San Frediano has the best food and nightlife.
Piazzalo Michelangelo /San Niccolo has easy access to Downtown and gives you a countryside feel.
Santissima Annunziata has a peaceful and quiet historic centre. Santa Maria Novella is near the train station and is in walking distance to many attractions.
Santa Croce/Sant'Ambrosio is in walking distance to many attractions and has a variety of local colours.
The best Neighbourhoods in Florence
We all know that Florence is a place with a great history. So, almost all buildings here have historic significance due to which, you can only renovate the buildings after following some strict guidelines. Many hotels here do not have ADA rooms and elevators. So if you want an easy stay in the hotel, always book rooms on the ground floor. 
In the case of many hotels in Florence, there are particular floors where you have permission to smoke. If you have some issues with the smoking habit, non-smoking rooms or hotels are your best option.
Some beautiful areas around Florence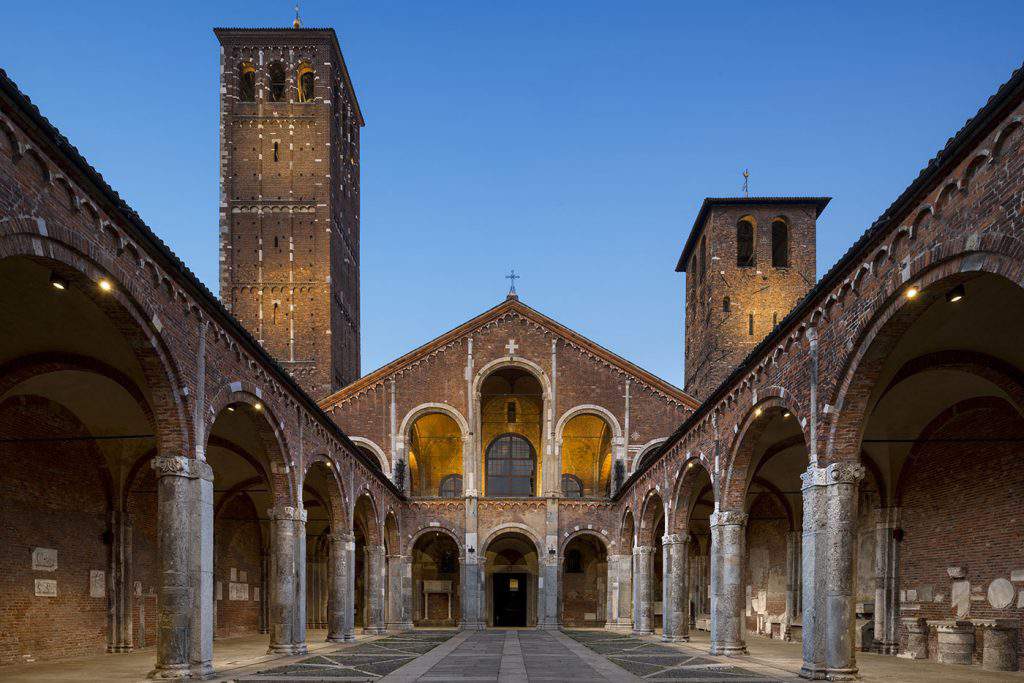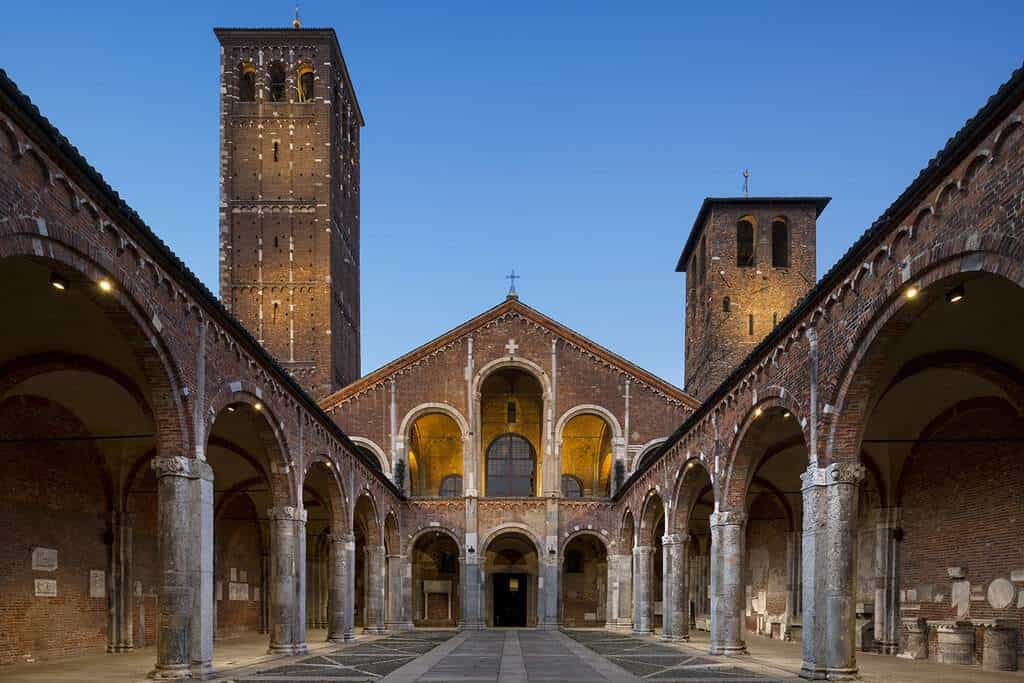 These two neighbouring cities on the eastern Florence have a variety of attractions around the local areas. The church of Santa Croce is one of the most admired Landmarks of this place.
This Catholic Church has a huge David's Star on the front, that faces the piazza with many restaurants and bars. Santa Croce joins the City Centre around the corner of the Northwest. Travellers can visit the Bargello Museum, which was before Donatello's bronze David's house. This place is an inspiration for many arts and sculptures.
Towards the northern side, you will find Sant'Ambrosio. The market in Sant'Ambrosio opens early morning every day. You can also visit the occasional flea market every last Sunday of the month.
The river Arnoforms the Southern border, Via Ghibelina forms the northern border, and Via del Proconsolo forms the western border.
The highway of Sant'Ambrosio forms the eastern border. You can see Borgo Pinti and Via Della Pergola on the edge along the west. This area has a friendly atmosphere with the local aroma.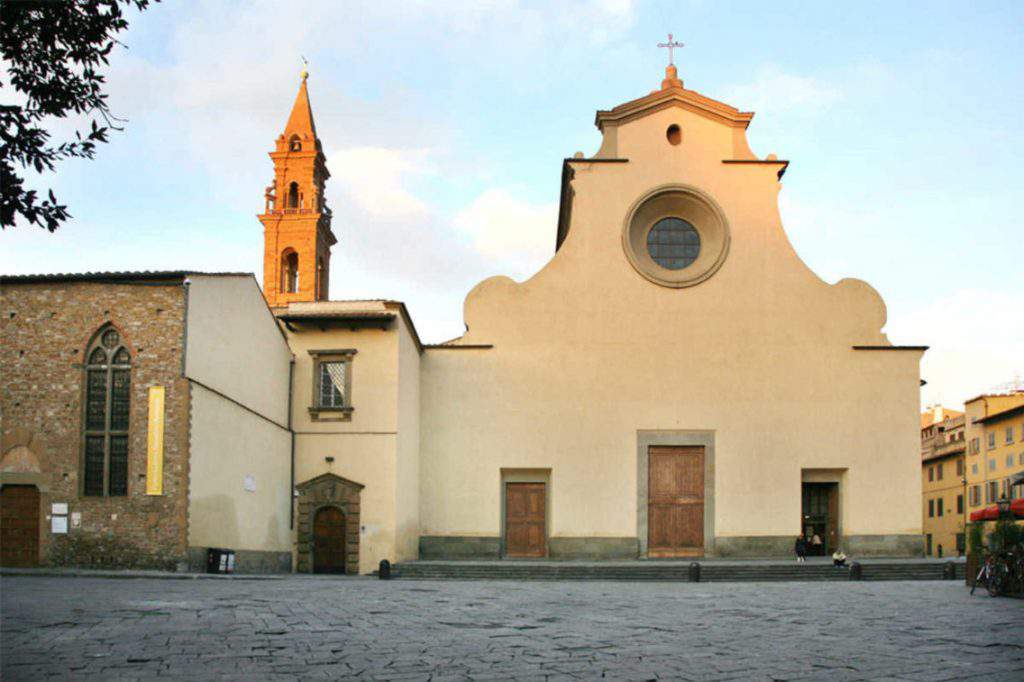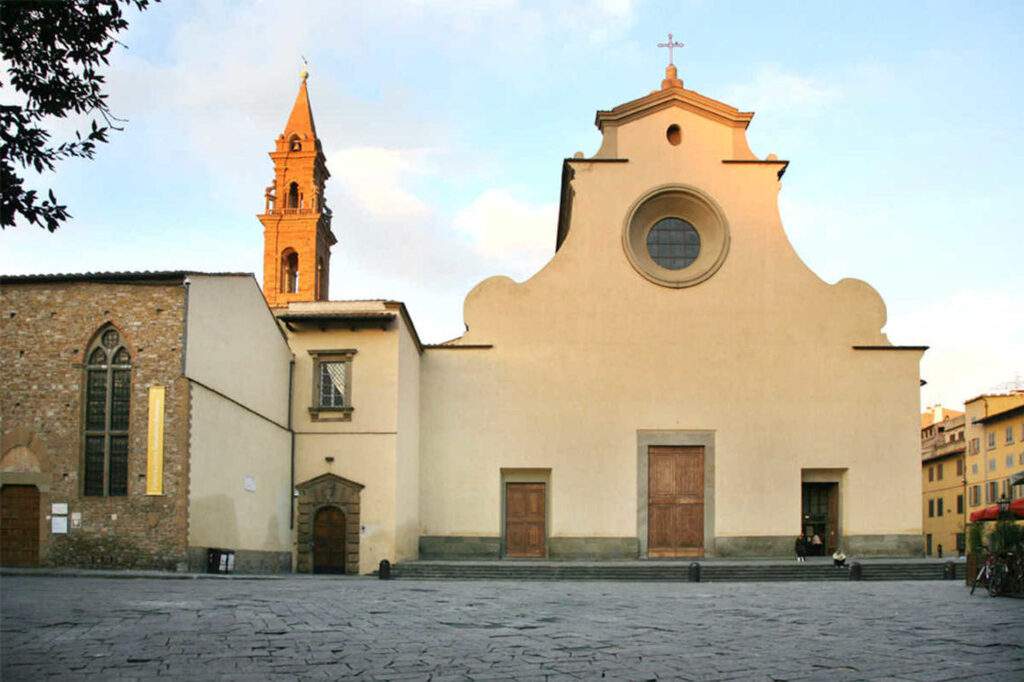 These two neighbours lay side by side on the Oltrarno. A little distant from the heart of City Centre are these beautiful and amazing cities that give you the authentic Florence feel.
You will still find auditions, workshops, handicraft items made by cobblers of many generations, laser works and much more done in traditional methods.
Piazza Santo Spiritoand Borgo San Frediano are the places where you will find the town's best bars, restaurants and clubs (and pubs). The Santo Spirito Basilica, Pitti Palace and Boboli Gardens are the main attractions of this place. This is not only a place for travellers who are planning to visit the most attractive places in Florence, but also for the ones who want a homely environment where you can relax and have a good time.
These two neighbouring cities form a triangle shape with the River Arno which also forms its border in the north. Porta Romana is the tip of the south, Boboli Gardens borders the southeastern side and Viale Francesco Petrarca borders the southwest. This place is exactly located on the southern part of the Arno River. The two neighbourhoods, Santo Spiritodivides the cities in the east and  Via Dei Serragli divides the San Frediano in the west.
Stay in these hotels in  Santo Spiritoand  San Frediano?
 Palazzo Magnani Feroni -Phone number: +39 055 239 9544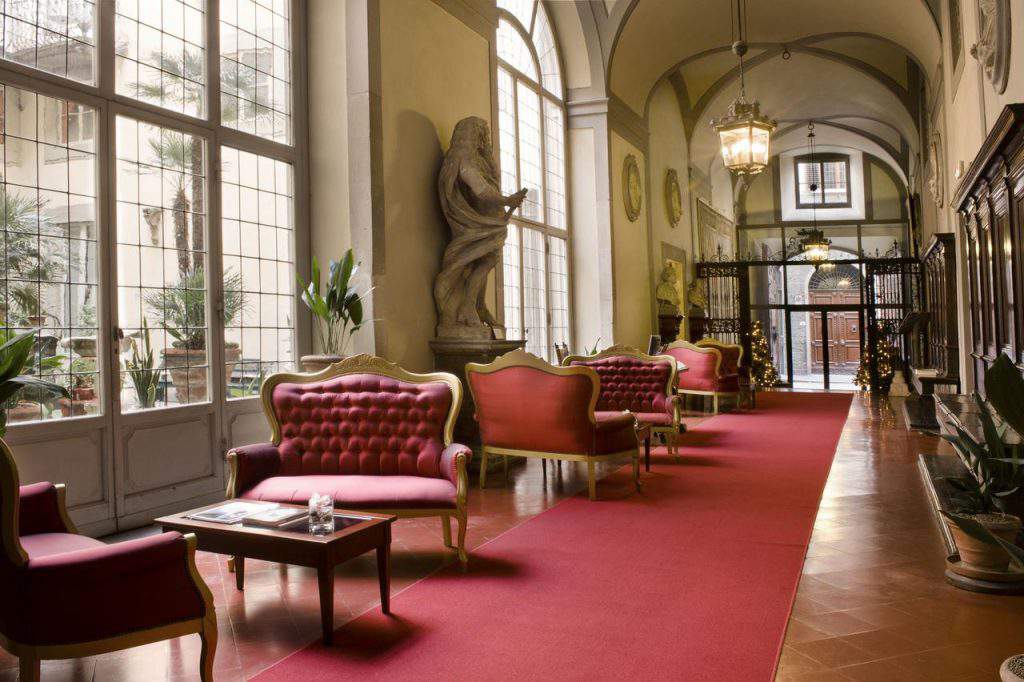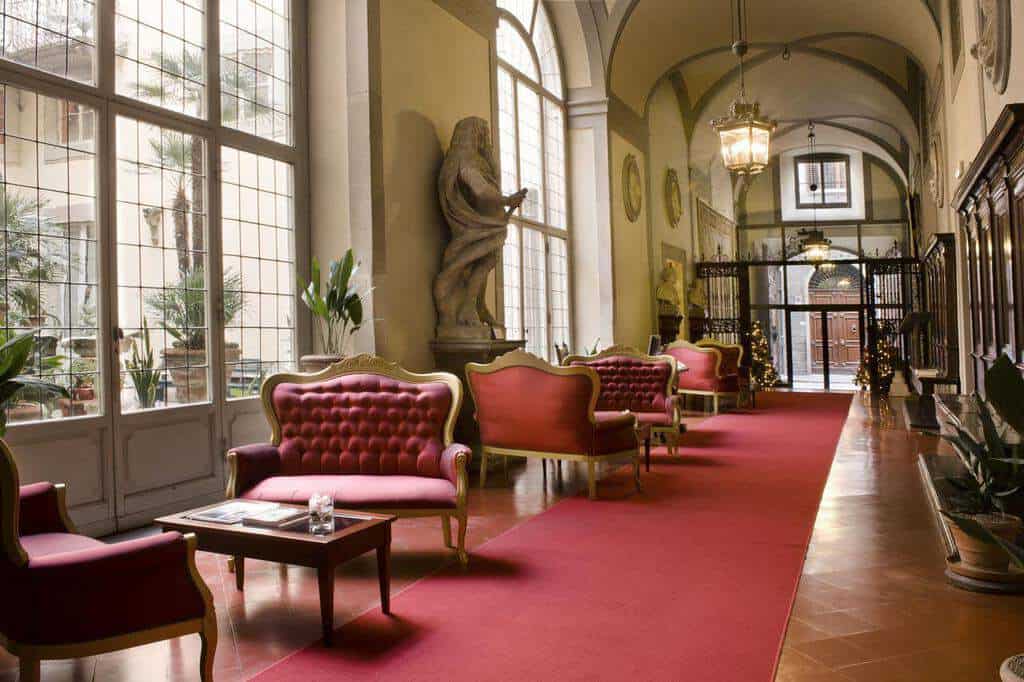 Hotel Lungarno- Phone number: +39 055 27261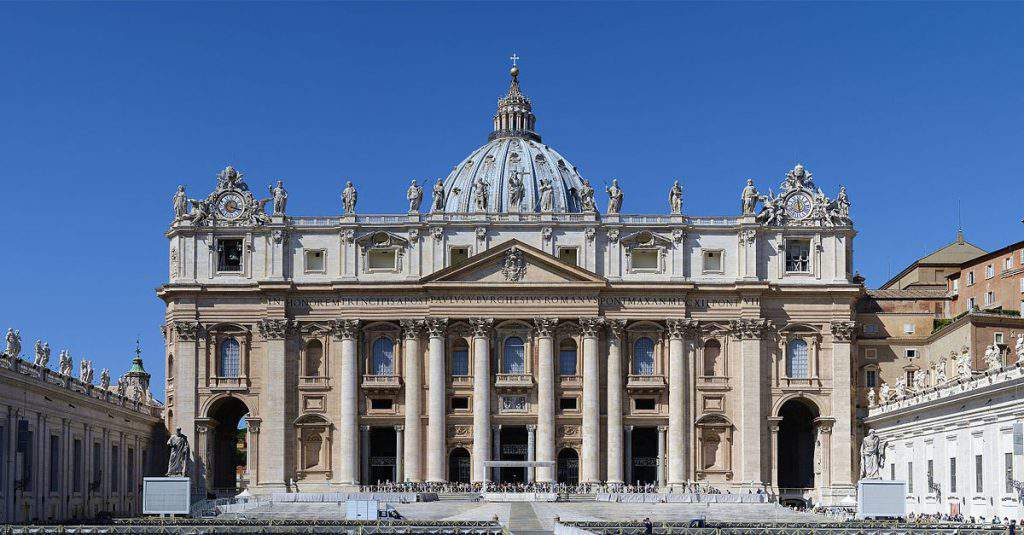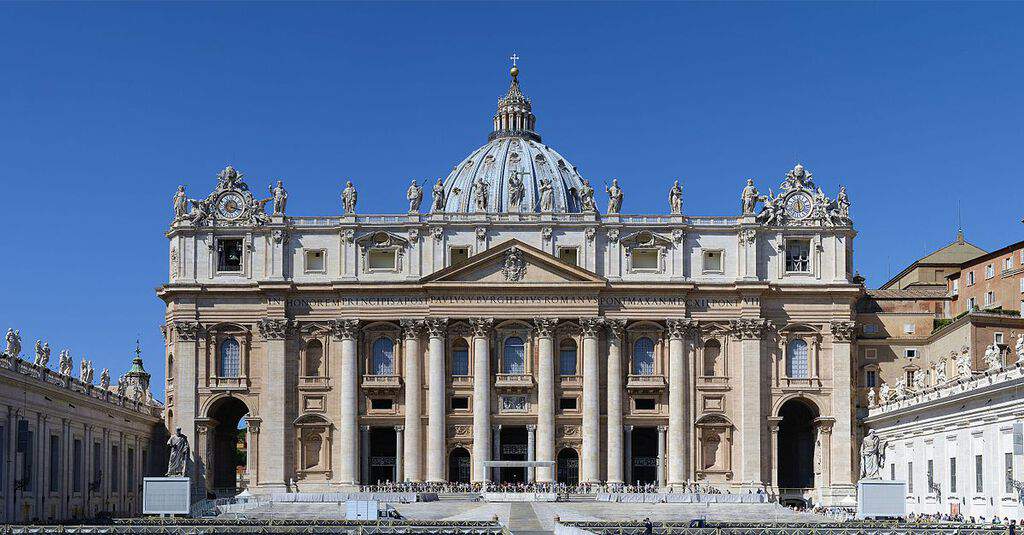 On the tourist maps, this place is labelled as"Duomo". This is the main area in Florence that has mediaeval lanes(narrow) that follow the old patterns constructed by the Romans of ancient time.
Beautifully designed architectures are the most impressive things about this place. Some main attractions of this place are Uffizi Gallery,  awe-inspiring Dome of Brunelleschi, and Renaissance architecture. As this is the centre of the city, staying here will give you easy access to all other attractions around the city. This area has a large variety of restaurants and amazing coffee shops.
But be careful, as many of the restaurants have expensive dishes and do not serve good food. They make food with low-quality ingredients. This place has great nightlife. The bar at this place has a  wide and exclusive range of drinks. Most of all the luxurious hotels in Florence are found in this area. This place is perfect for you if your trip is short because all the attractions are within a short distance.
In the south of the city is the ArnoRiver, in the West is Via De' Tornabuoni, in the Northern part is Baptistery and Duomo and in the east is Via Del Proconsolo. 
Top hotels in Florence City Centre
Gallery Hotel Art– Phone number: +39 055 27263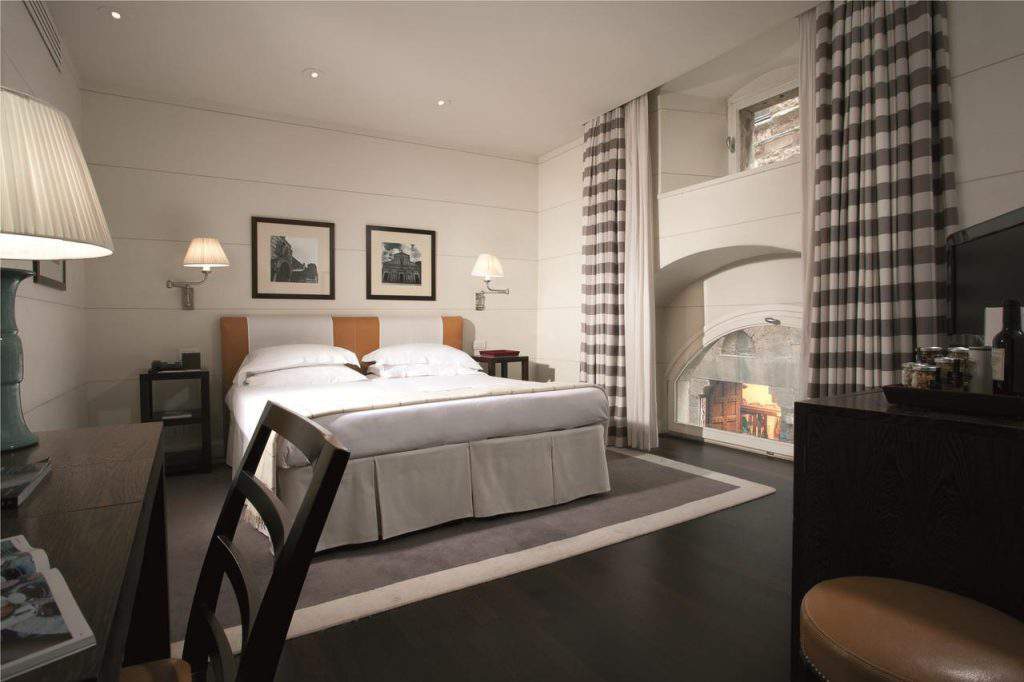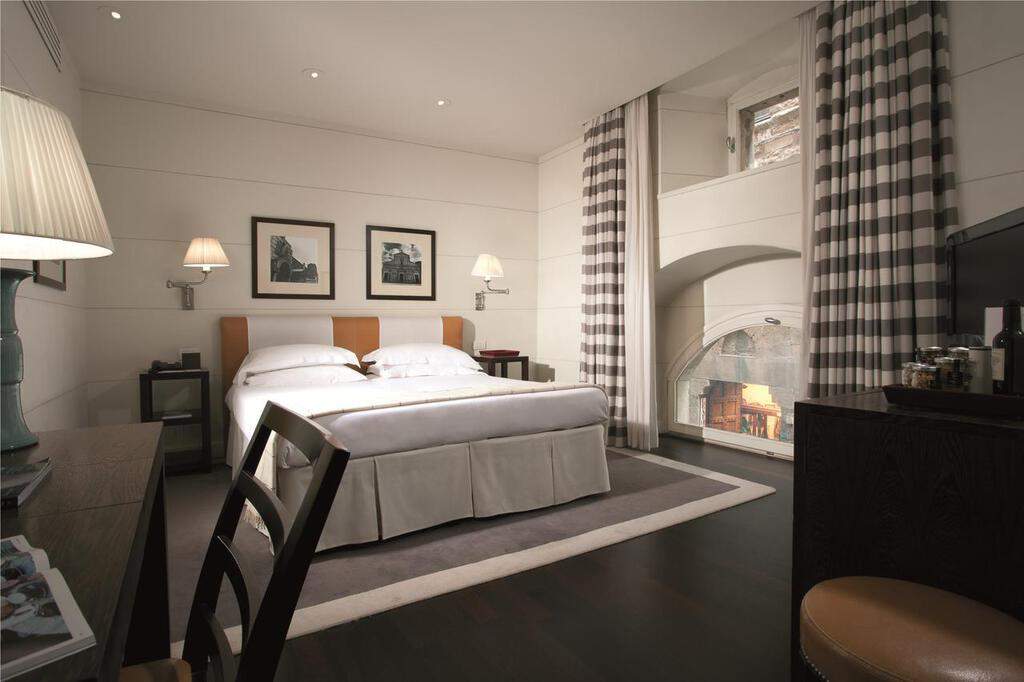 •       Portrait Firenze-hone number: +39 055 2726 8000 
•       Hotel Brunelleschi- Phone number: +39 055 27370 
•       Palazzo Vecchietti -Phone number:+39 055 230 2802 
•       Golden Tower Hotel & Spa – Phone number: +39 055 287860
•       Hotel Davanzati – Phone number:: +39 055 286666 
•       Rocco Forte Hotel Savoy – Phone number: +39 055 27351
•       Room Mate Isabella – Phone number: +39 055 239 6464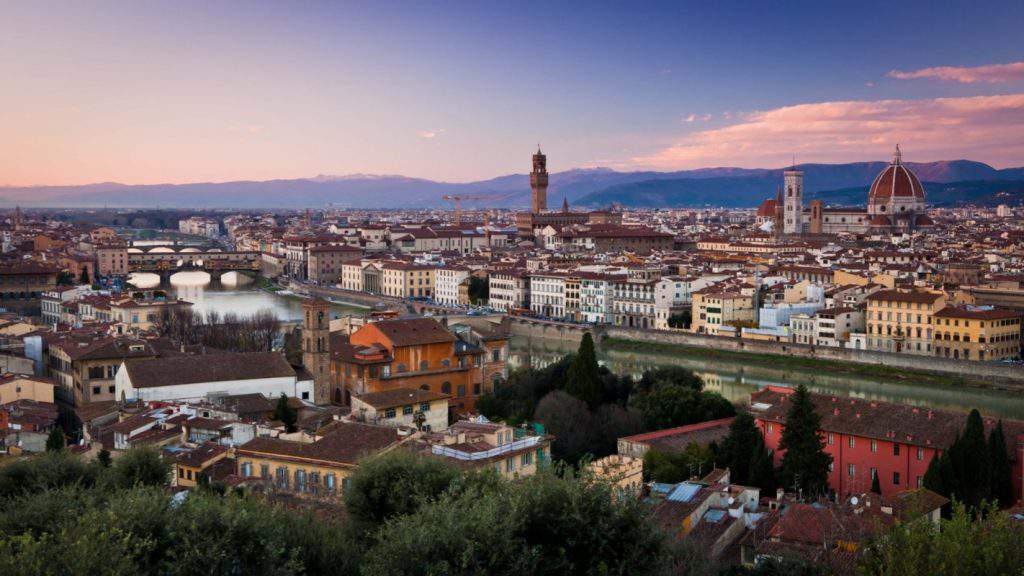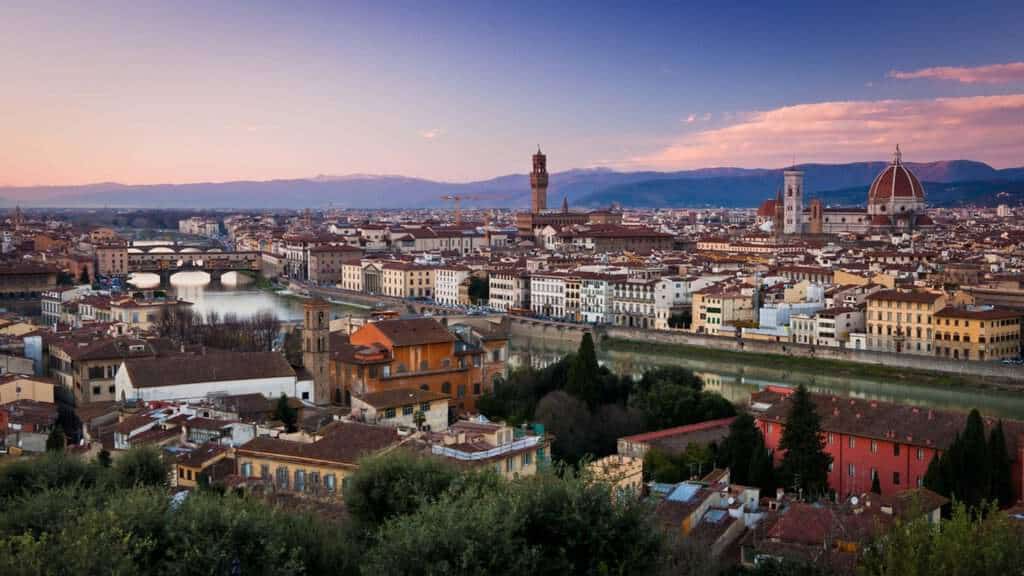 Piazzale Michelangelo is in the South from where you can see the Florence City's skyline and San Niccolo and San Niccolo is on the eastern side of Oltrano.
These cities are outside the old city walls but are rich in art and culture. You will find gardens, olive gardens, small vineyards and even farms on the land of San Niccolo after reaching the hilly reason.
Although the area is hilly, this place has the feeling of the countryside. The visitors can reach the city centre by walking for around 30 minutes. You can also get a bus if you want to get there fast.
This is your best option for romantic getaways. But, families too can enjoy this place because there are varieties of big hotels with family suites and villas that have gardens, pools and all other facilities. You can also find many romantic restaurants and bars in this place.
Also, many kid-friendly eateries are found in this place. All these bars and restaurants are a little away from the hilly area, surrounded by the Piazzale all around The Town of San Niccolo.
 Stay in these beautiful hotels in the town of Piazzale Michelangelo and  San Niccolo
Villa la Vedetta – Phone Number: +39 055 681631 
Art Hotel Villa Agape – Phone Number: +39 055 22 0044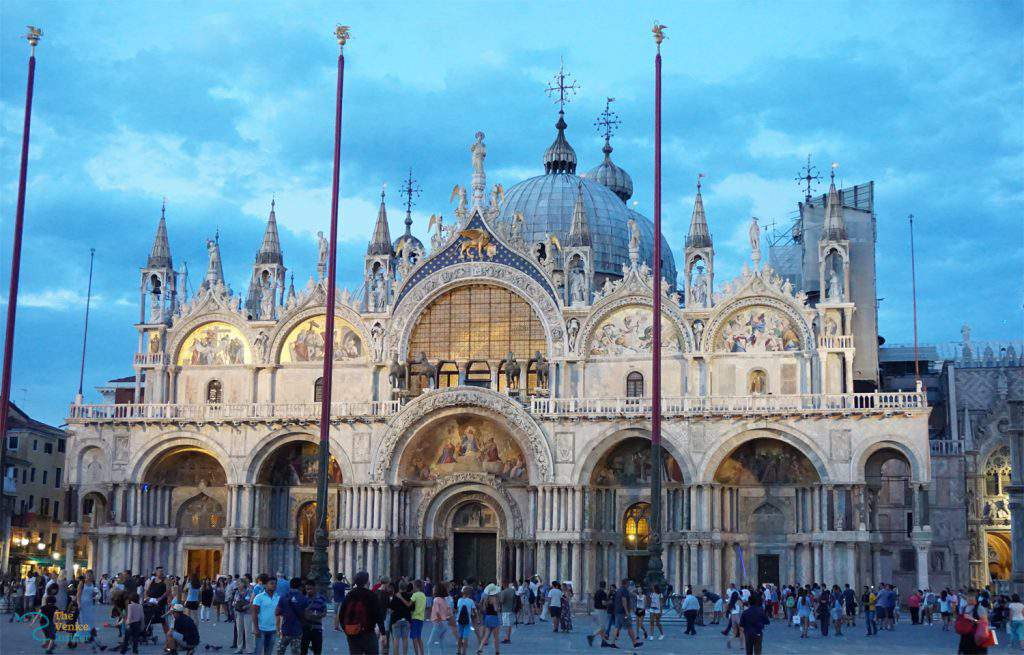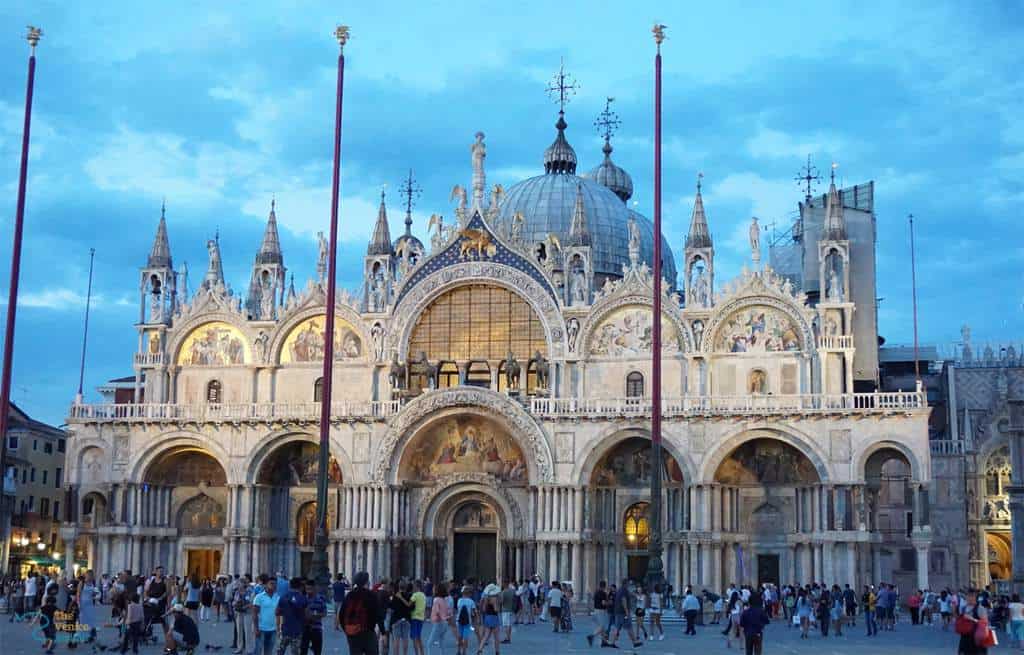 Named after churches that are more than a century old, San Marco and San Lorenzo, are in the northern part of the city centre, in the train station's North Eastern part, forming the boundary on the Northern side by San Marco.
The church of San Marcoand the Convent which is now a museum are nearby. Just a few miles away. The northeastern side makes a tiny complex of Fra Angelico (with the frescos). Brunelleschi had designed the church of San Lorenzo and Medici Chapels which is its complex house. The main attraction here is the market of San Lorenzo. This market is Double Storeyed where the upper floor covers a grand food court having stalls that offer a variety of cuisines and special foods.
Foods like Tuscan wine, truffles, etc. are found here. The ground floor offers local products like meat, wine, pasta, honey and fish.
You will find pretty accessories, leather-based products and souvenirs. San Marcohas only a few good restaurants having a few bars that make this area, not so busy in the evening, and San Lorenzo offers a large variety of affordable eateries with many good bars that make the nightlife in here amazing.
Where to stay in San Marcoand San Lorenzo? 
Palazzo Lorenzo Boutique Hotel – Phone Number: +390555321422
Room Mate Luca – Phone Number: +39 0552645539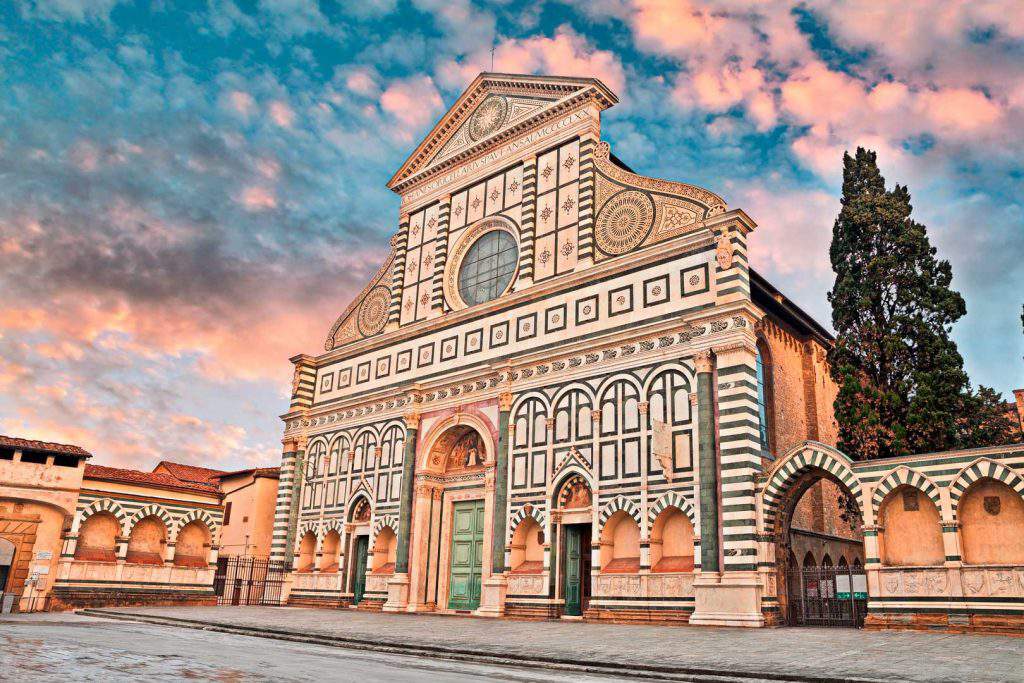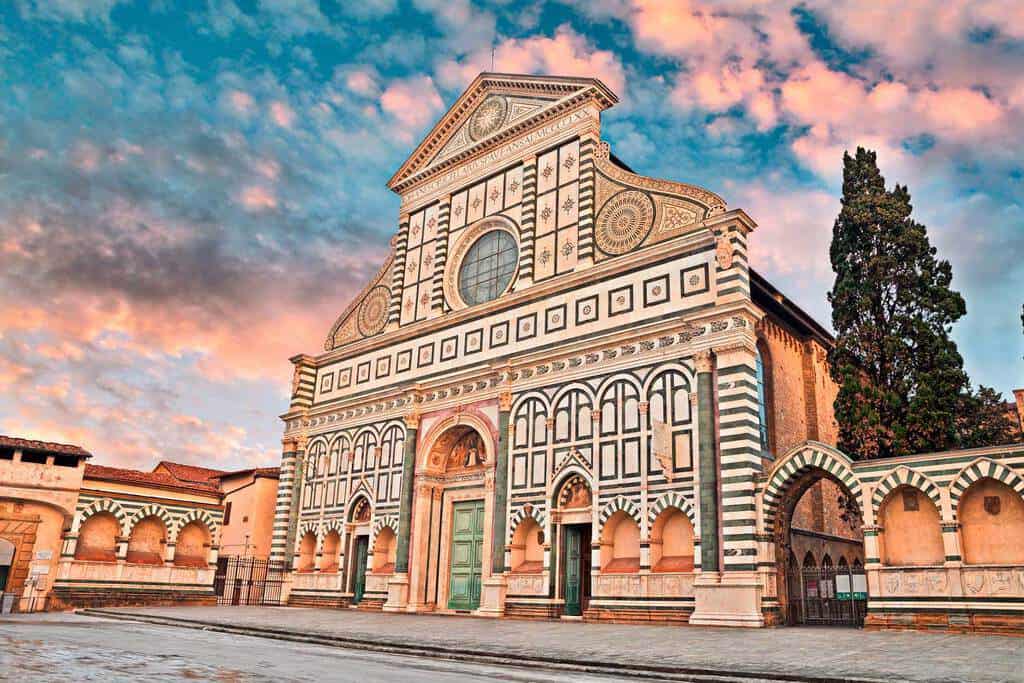 Situated around the bank of Arno river is this huge place, starting from the Santa Trinita Bridge to all the places till highway. The SMN train station and the highway close the eastern border, the northern border is Via Panzani and Via De'Tornabuoni forms the eastern border. The train station also borders the northeastern section.
The train station is a bit congested because of the crowd of the passengers(either for catching a train or for baggage claim). Although you cannot see all the beautiful scenarios from this place, this place is famous for its nightlife. This place also has a wonderful variety of budget hotels with rooms and suites that are amazing for the stay.
You can easily get catering services for the travellers that are quick and easy.
Moving towards the southwestern area, around the Arno River, you will find the area to be quieter but has many luxurious hotels with a homely environment. This place has many romantic hotels, amazing restaurants, beautiful gardens and dining on the side of the river with a beautiful view of the river. If you want to see a beautiful view of the sunset, stroll around the riverside. This area has easy travel to the city centre and San Frediano, you can spend nights at SNM's southern half.  
 Make your stay in the Santa Maria Novella count by staying at these precious hotels.
The St. Regis Florence Phone number: +39 390 552 7161 
The Westin Excelsior – Phone number: +39 055 27151 
Sina Villa Medici – Phone number: +39 055 277171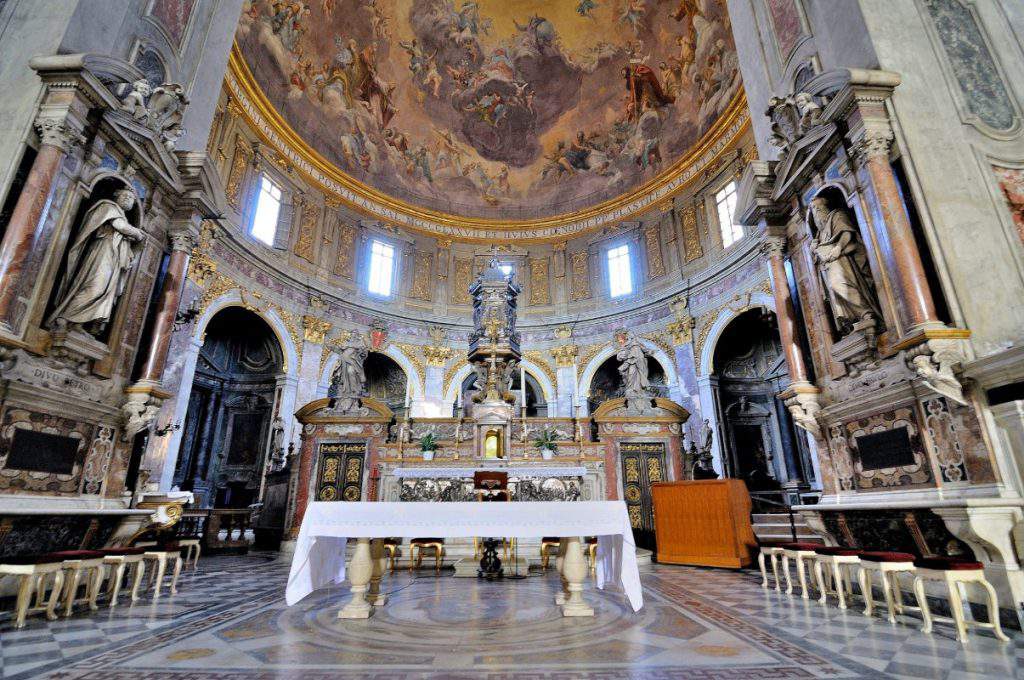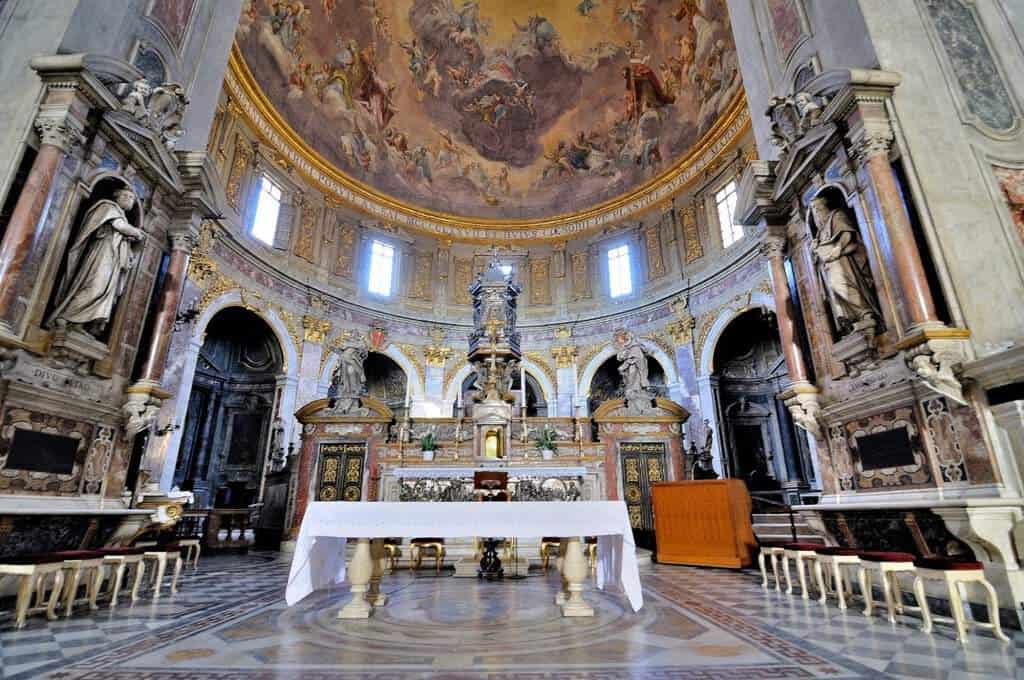 This is a perfect place for those people who want a quiet place, but not far from the main attractions in Florence. Duomo locks this place in the south. In the west, there is San Marco Museum's backside and Via Camillo Cavour, in the east, there is Borgo Pinti and in the north, there are large gardens (five).
This place is the home of Michelangelo's David which has drawn much attention to this place. Piazza Della SS Annunziata is a Masterpiece in architecture in this place. This is the most elegantly designed square found in this city. This history of this Masterpiece, that was entirely built-in Renaissance style, goes back to the 1200s.
On the Eastern side, you will see the very first orphanage of Europe, which is now a museum named as Ospedale Degli Innocente.  When more than half of the city's people died during the Black Plague, people built this orphanage.
Although this place has great historical importance, this place is not that popular among the visitors in Florence. The area where you will find the crowd all the time is the Accademia. Other than that this place is quiet and calm. It is always a good idea to visit this place.
Four Seasons  Phone Number: +39 055 26261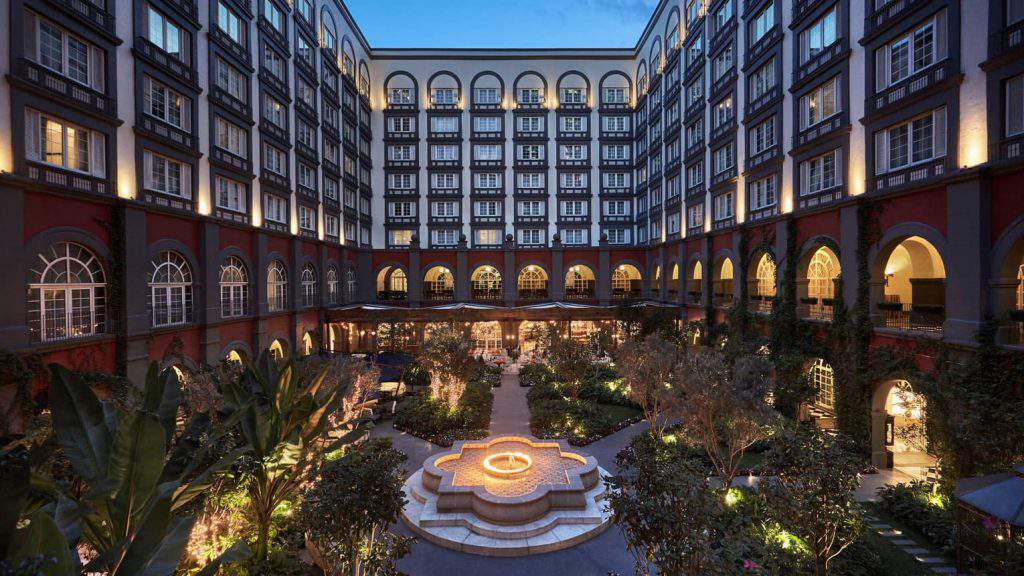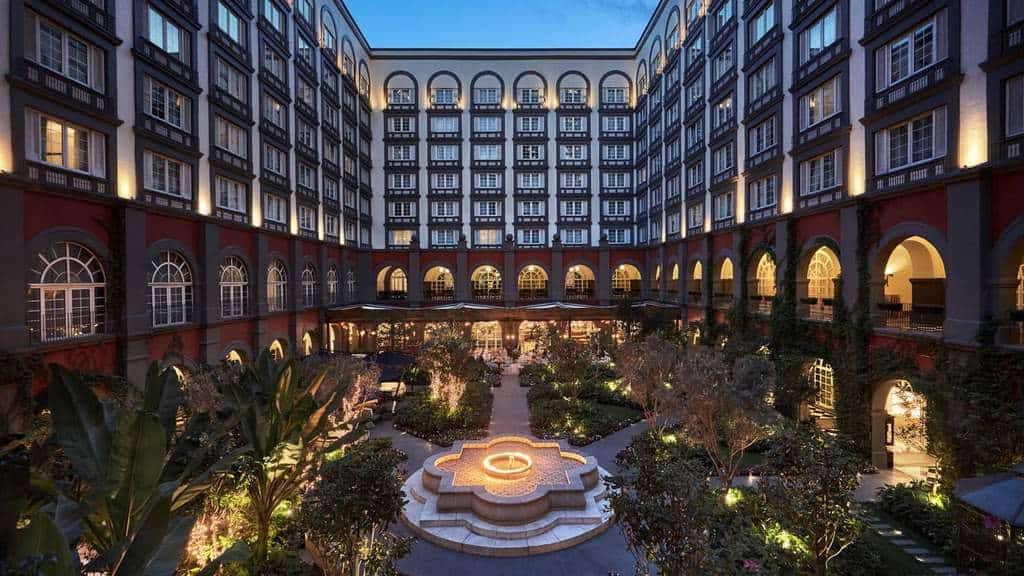 The 21 Best Hotels in Florence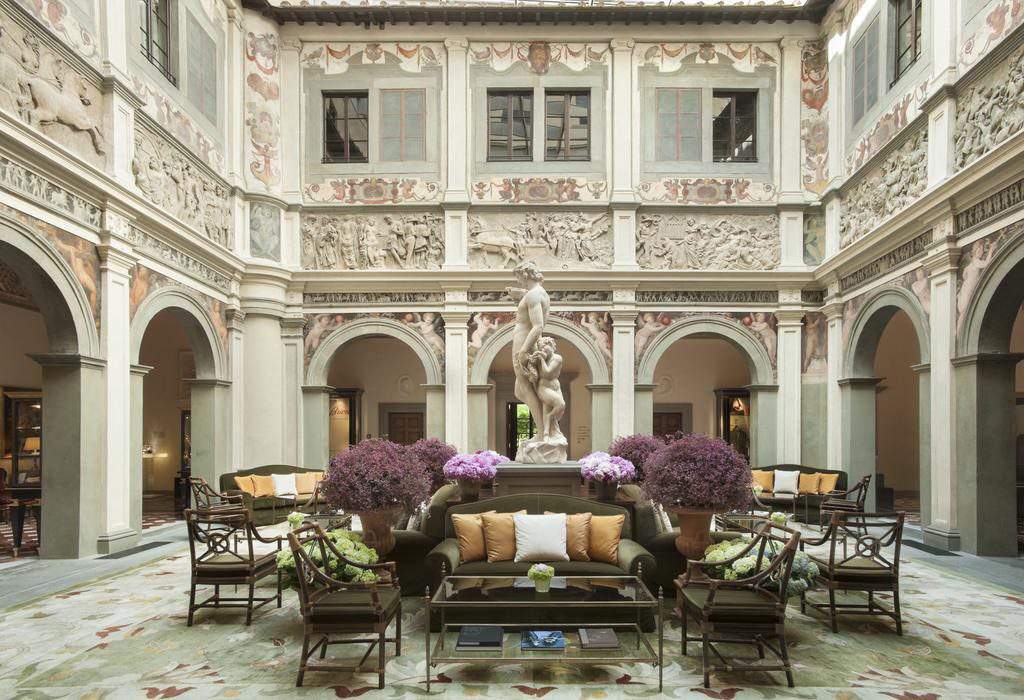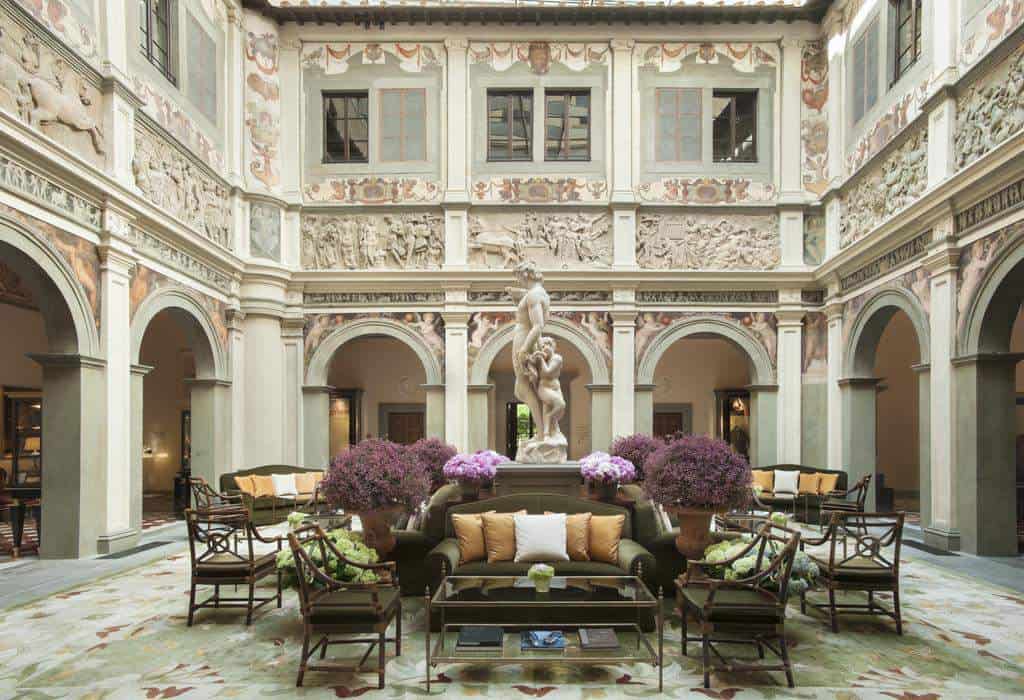 Located in Santissima Annunziata is this gorgeous, stunning and modern hotel having a pool, spa and Jacuzzi. This is in Renaissance buildings having 11 acres of  Gardens (private). This place has huge suites and room connections, that are perfect for a family. You will find a garden (with playground) with a lot of fun activities for kids.
Services like babysitting, special kid-menu in restaurants, kids or child slippers and robes are all found here. Along with a delicious breakfast and restaurant starred by Michelin, you will also find dinner (romantic) at Ponte Vecchio and a park picnic. Garden-Chianti ride on hot air balloon, the wine Academy (private) and one day child and mother spa are also available.
The one and only hotel in Florence that has a gorgeous private pool for every suite. Placed near the city centre. All the main attractions here are in walking distance from this place.
Phone number: +3905526261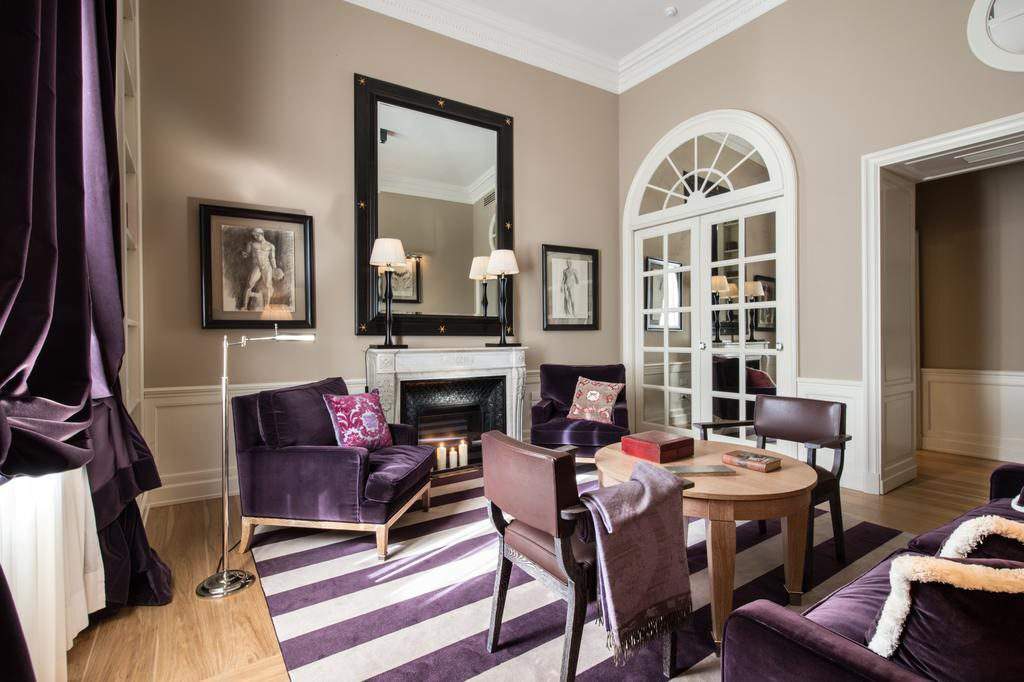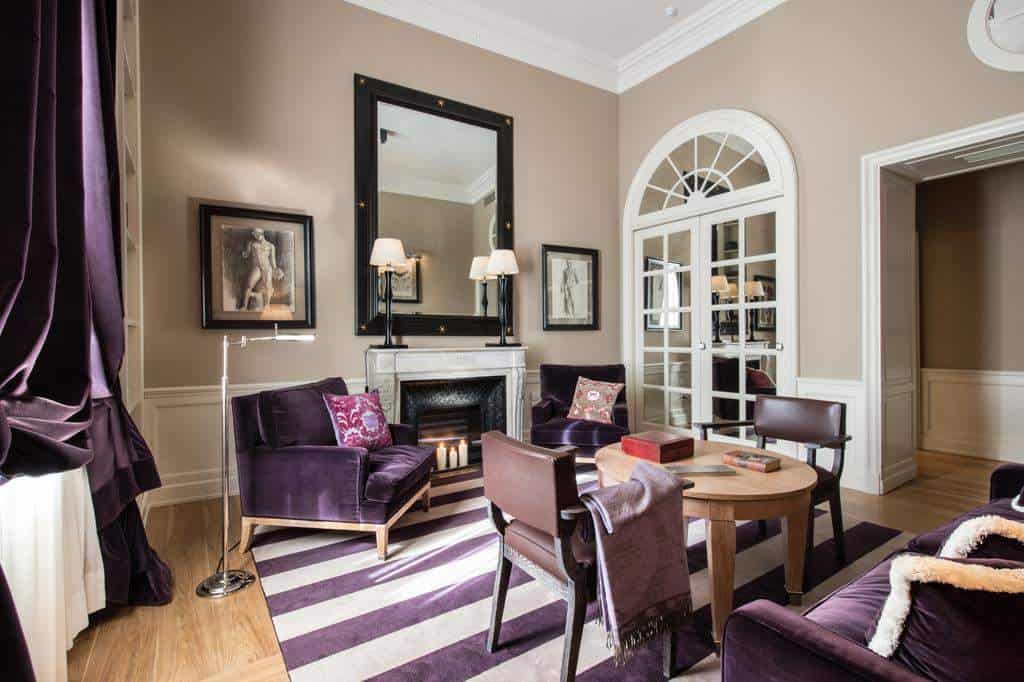 Located in the City Centre is this all Suite Hotel with a boutique ambience. A Palace from the 16th century, having ample apartment, land of 200 square meters ideal for groups and families. They have 14 suites with less than 10 staff, including the hotelowner. Special priority is given to every customer.
Every room in this place has bathrooms with marbles, customised furniture, made from Richwoods, kitchenette, beautiful textiles, and many more. The upgraded suites have private balconies, dining room, the room delivery system, and a rooftop terrace. The rooms that are pet-friendly have toys, games, bowl and a blanket for all dogs.
This place is a few minutes' walks from the Duomo. This hotel is close to the Uffizi Galleries and Bargello.
Phone number: +39052302802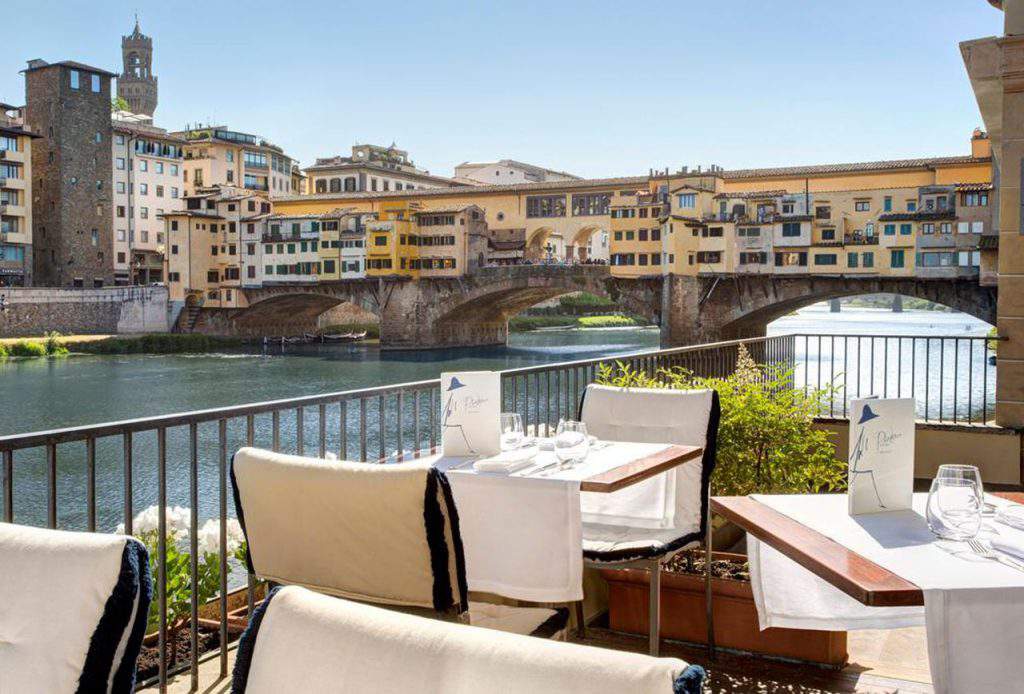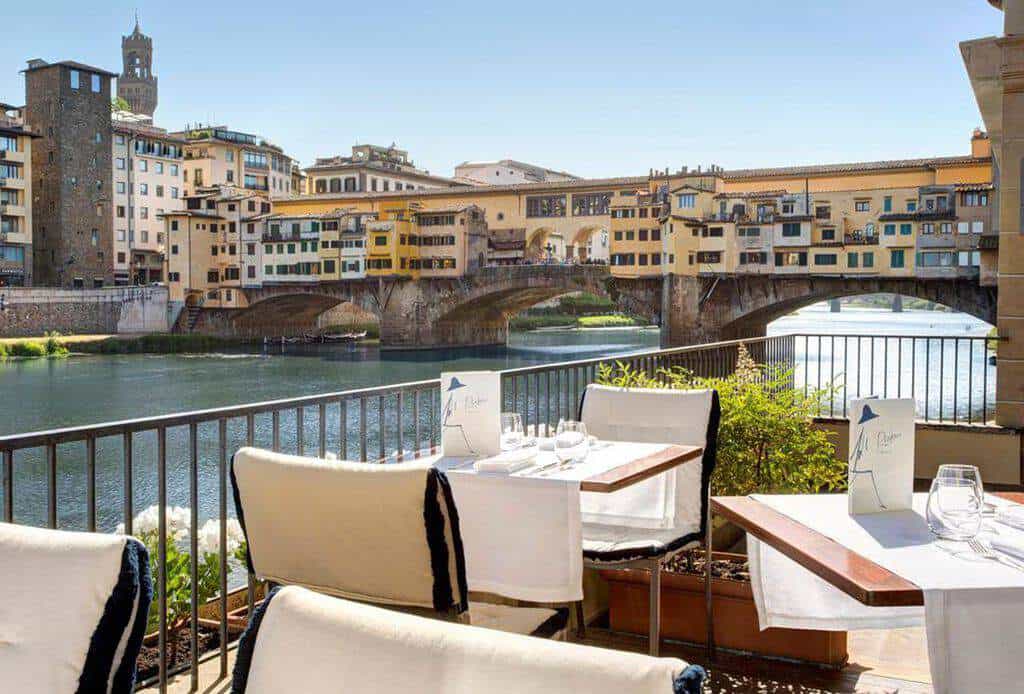 Located in Santo Spirito is on the bank of the Arno River, is this boutique hotel that looks like a beautiful ship having the amazingly comfortable rooms, excellent services and delicious meals. Variety of gorgeous suites for all types of guests are present in this place.
For couples, you can get rooms with a river view, having a romantic atmosphere. Families can have five bedroom suites or suites with 7 bathrooms.
This is a kid friendly hotel. Many Kid-friendly programs like Bargello Museum's trip, experimental discoveries and classes for puzzle making are found in this place.
Borgo San Jacopo stared by Michelin offers a lot of delicious food. You can find the gallery with more than 450 artworks that is one of the biggest (private) collections of the art world in the 20th century. More than hundreds of artist's works are displayed in this place. You can easily explore the Oltrarno and the City Centre.
Phone number: +3905527261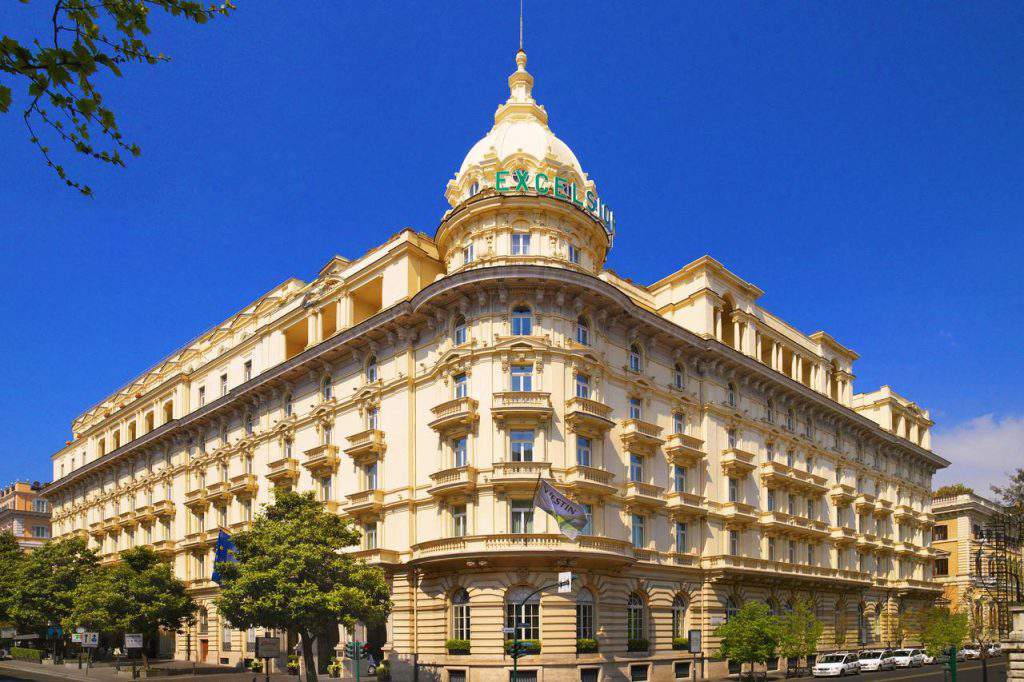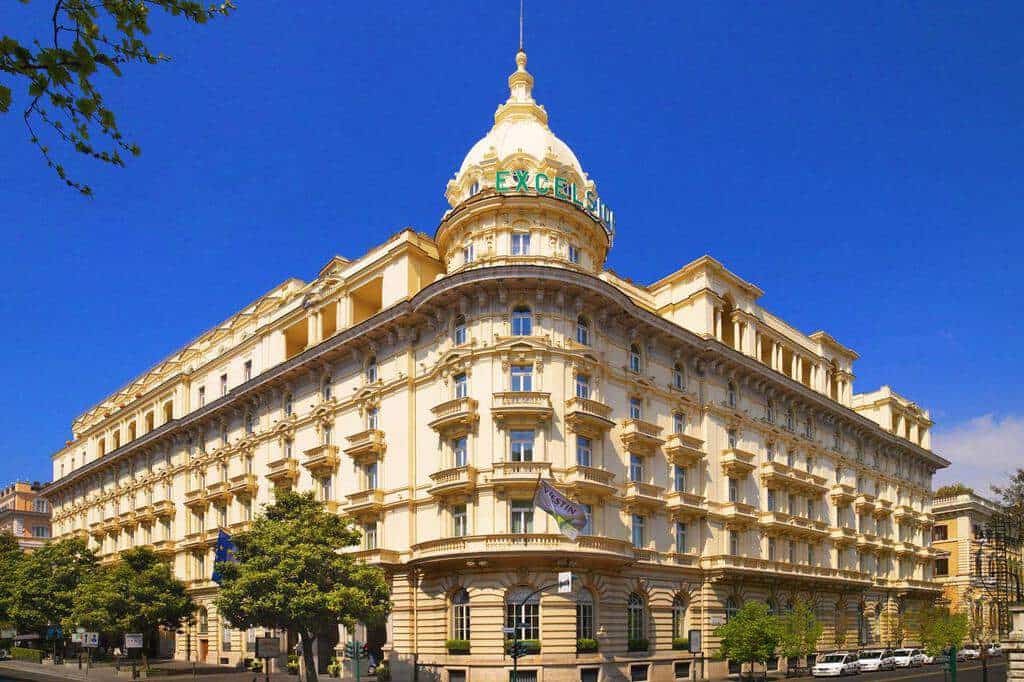 Located in the 14th century Palace in the Santa Maria Novella, this beautiful hotel has suites with  Jacuzzi (private) and a stunning rooftop restaurant. The design of this place is all original that shows Italian history.
Terracotta floor and marbles, glass Windows (stained), and coffered ceiling are the awesome, very beautiful settings of this place. They have comfortable and huge suites and rooms with balcony and terrace Jacuzzis.
The bar on the rooftop and the amazing restaurant are among the popular ones of the city. It has an exclusive range of cocktail menu and contemporary dining options. You can book your seat for watching the sunset view from this place.
At the southern border of Santa Maria Novella is the Westin, looking over the river Arno. This place is in walking distance from the Duomo, San Frediano and Piazza Della Repubblica.
Phone number: +3905527151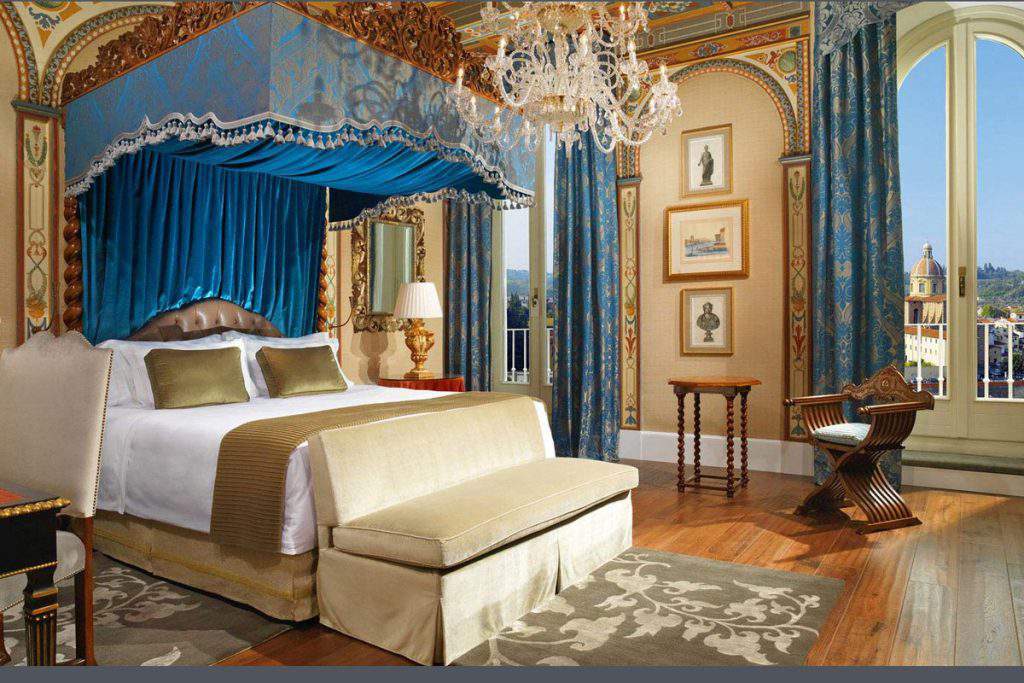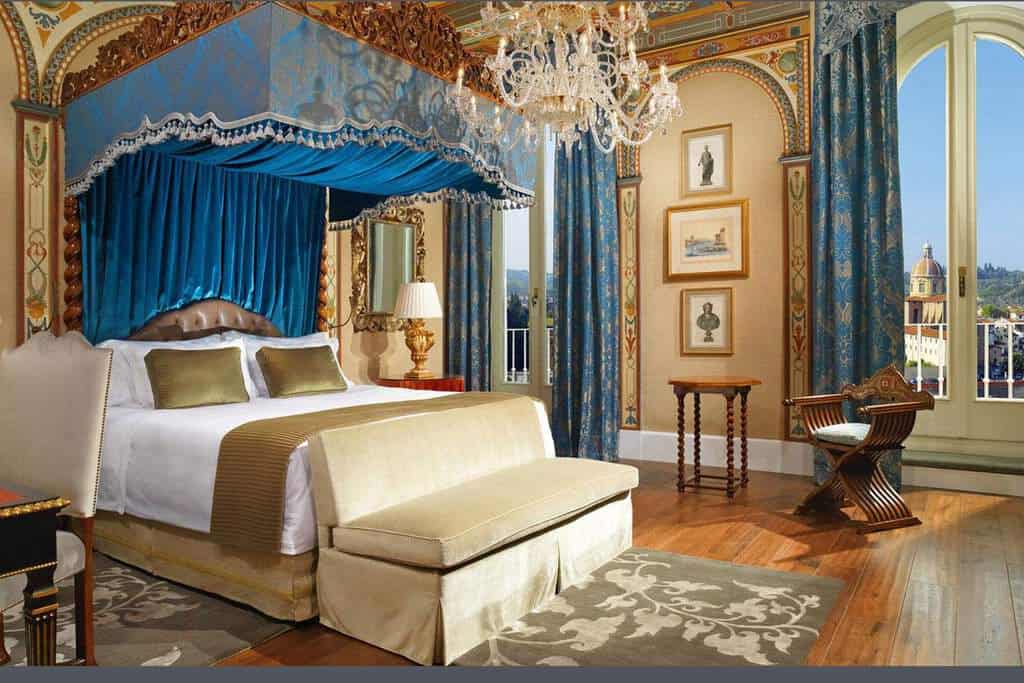 Located in Santa Maria Novella  
Noteworthy, lavish hotel planned by Brunelleschi, having huge suites and room, keen family luxuries, and a lavish spa. Suites extend from 50 – 200 meters square, all having splashing tubs and mark head servant benefit, some with the sceneries of the Arno River, Florence city milestones, or Tuscan slopes.
The Family suites have room services, baby robes and shoes, complimentary dinners for youngsters, and an associating room at marked down.
Eating is terrific in the Michelin-featured eatery, Winter Garden, with fine Tuscan food throughout the day in a rich Artspace(Deco); day by day wine saplings is accessible in the Wine Cellar of La Cantinetta. Situated at Santa Maria Novella's southern end, outside the primary visitor region, just 10-15 minutes' stroll to Santo Spirito, the train station and the Duomo.
Phone Number: +3905527161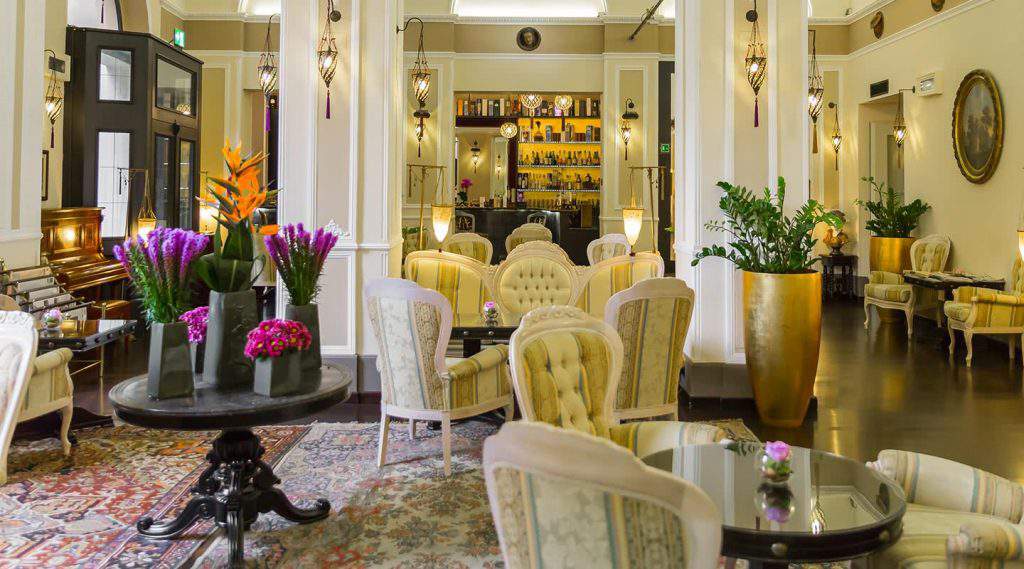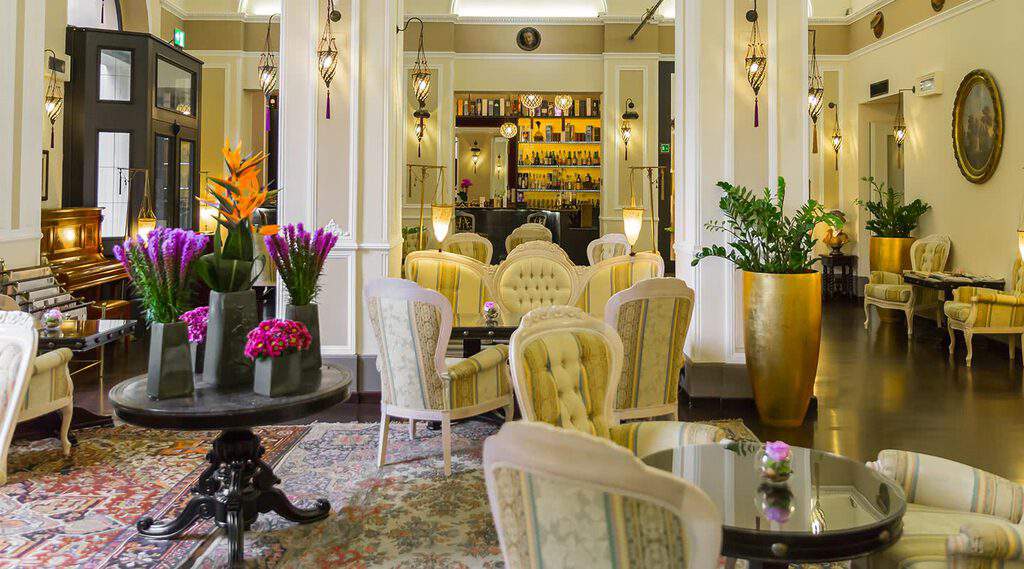 Located in Santa Croce is this lodging with five-stars in a fifteenth-century royal residence emerge for its lofty stylistic theme, perfect staff, and fabulous eating all around arranged close to Florence's most prominent attractions.
Visitors can pick between great extravagance rooms, with precious stone light fixtures and brocade textures, or rooms with Tuscan Renaissance, having darker hues, conventional earthenware floors, and uncovered wood bar roofs.
Staff is inviting and proficient, particularly the attendant group, people from Les Clefs d'Or, very much associated nearby specialists devoted to making essential encounters for every visitor. Bernini Palace is on the Santa Croce's edge circumscribing  City Center, insignificant strides from the Bargello and the Palazzo Vecchio, and under five minutes stroll to the Santa Croce Basilica and Uffizi Gallery.  
Phone Number: +39 055288621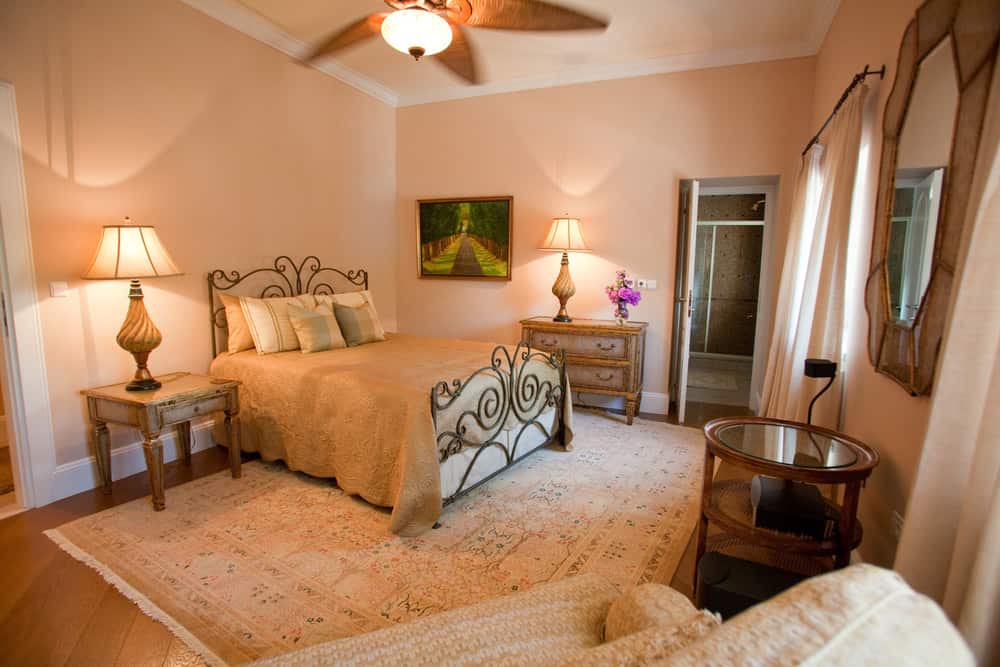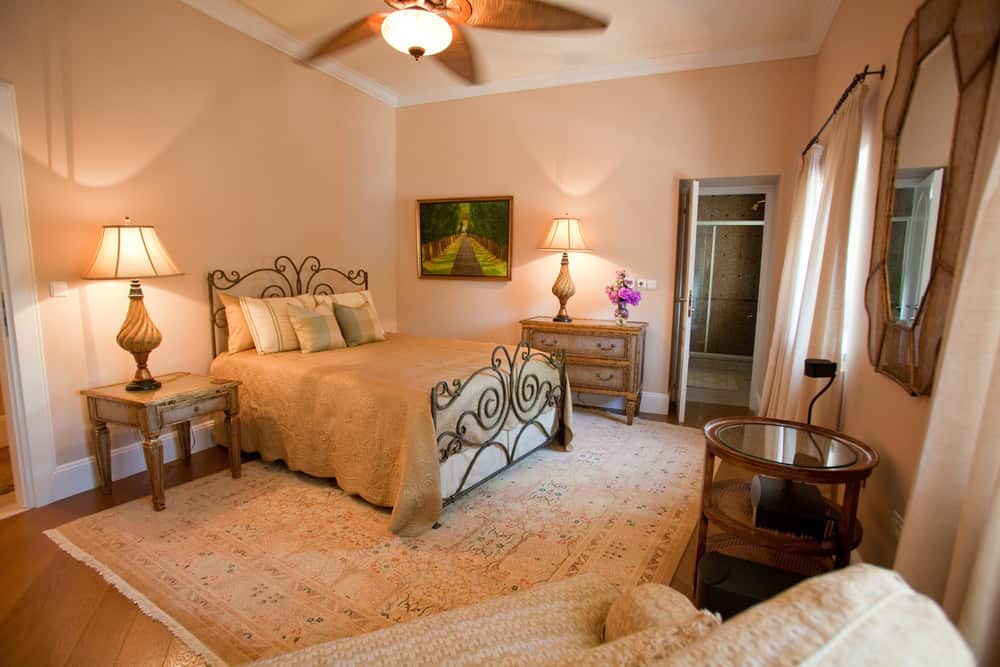 Located in San Niccolo/Piazzale Michelangelo 
Beguiling, noteworthy lodging encompassed by seven sections of land of Renaissance patio nurseries and olive forests in the moving Tuscan slopes sitting above Florence.
This exquisite, downplayed inn feels remote, however, only a 30-minute walk or a 10-minute ride in the inn's complimentary transport to the City Center. Suites and rooms are open; visitors may stay in the convention rooms (Florentine) in a fundamental way, with the vintage style layout and earthenware floors and or prefer contemporary rooms, with geometric furnishings and skimming beds.
Different advantages join a delightful day by day breakfast, the boundless garden gets to, party time, and a typical patio sitting above the town with clearing dusk to see. The lodging roosts on an Oltrarno's Arcetri Hill, close San Miniato al Monte and Piazzale Michelangelo.  
Phone Number: +39055220044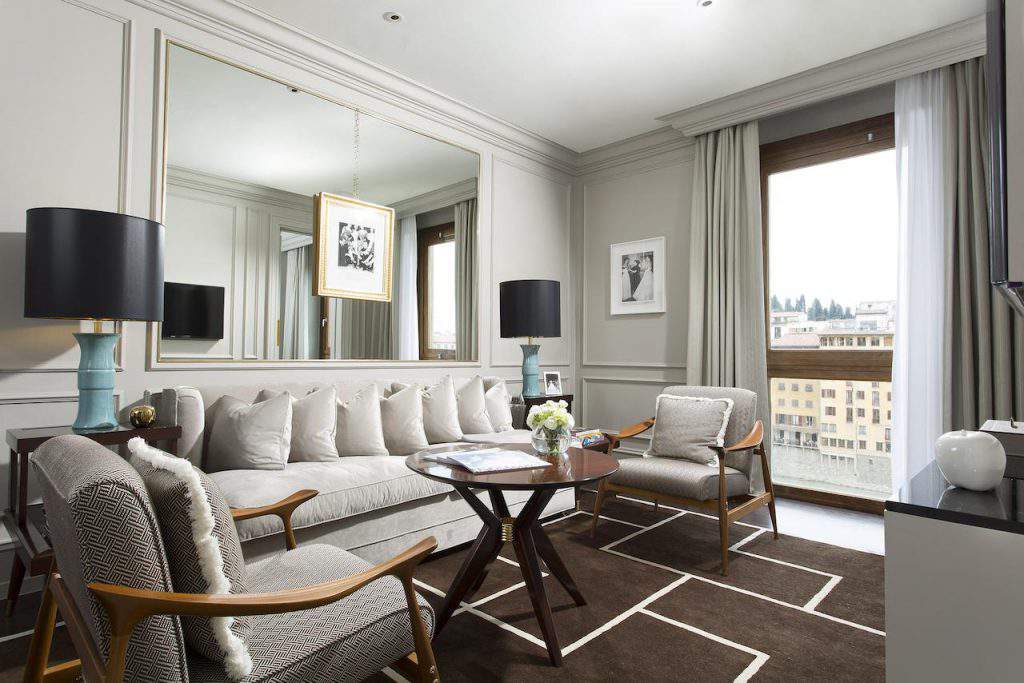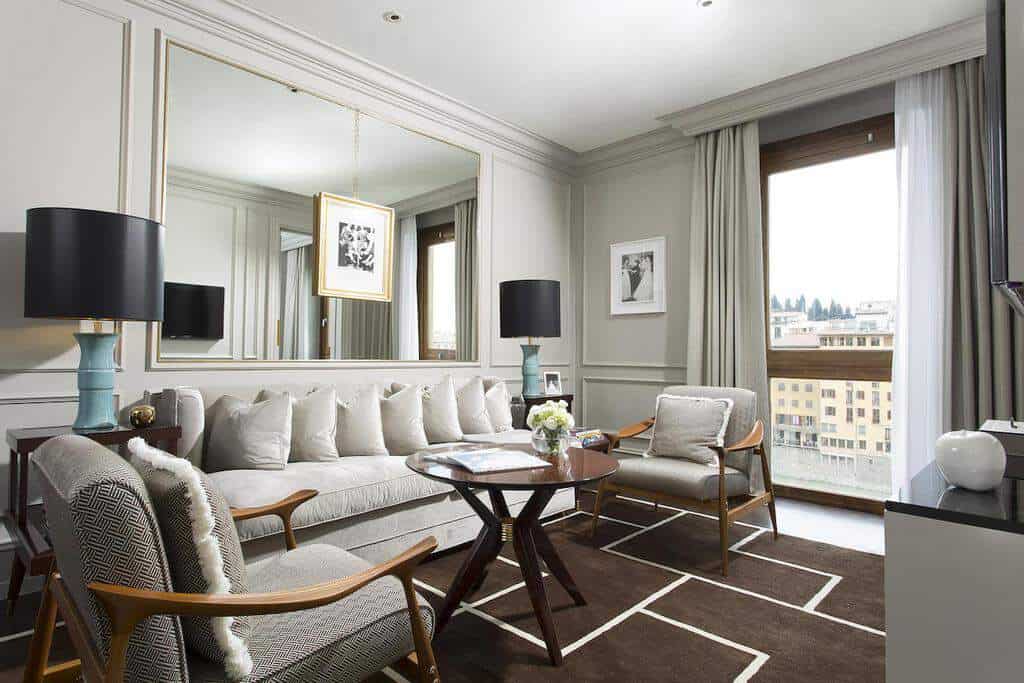 Located in City Centre is this beautiful, luxurious, stylish hotel with the most hospitable people you can find in Italy. You can customize your room according to your need. Suits are all big and classy that include suites having 5 bedrooms with the view of Arno River, streets of Florentine city and Ponte Vecchio and penthouses. Italian history and fashions are highly seen in the common rooms and the suites.
You will find cashmere, marble and leather furniture (handicraft) from the 1950s to 1970s. Michelin-starred restaurant with complete dining is available along with the café with a river view that makes it all perfect. This place is kid friendly. They have spy games (Uffizi), experimental environment (based on DA Vinci's work), cooking classes (Italian) and much more. 
This hotel is right across the city  Ponte Vecchio, close to Uffizi overlooking the Arno with the nightlife around San Frediano.
Phone number: +39 055 2726 8000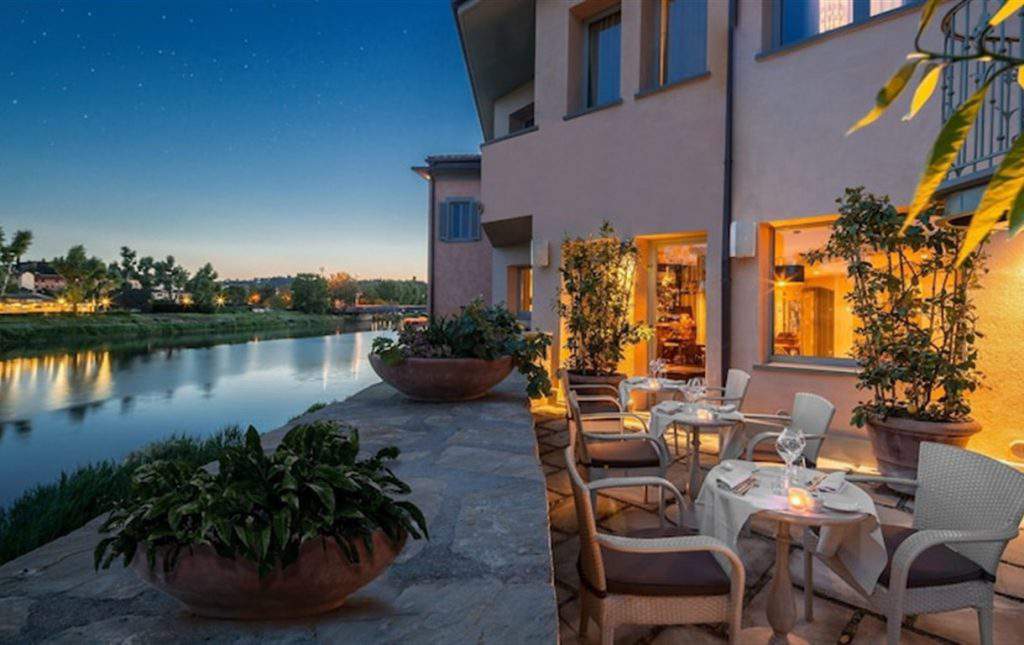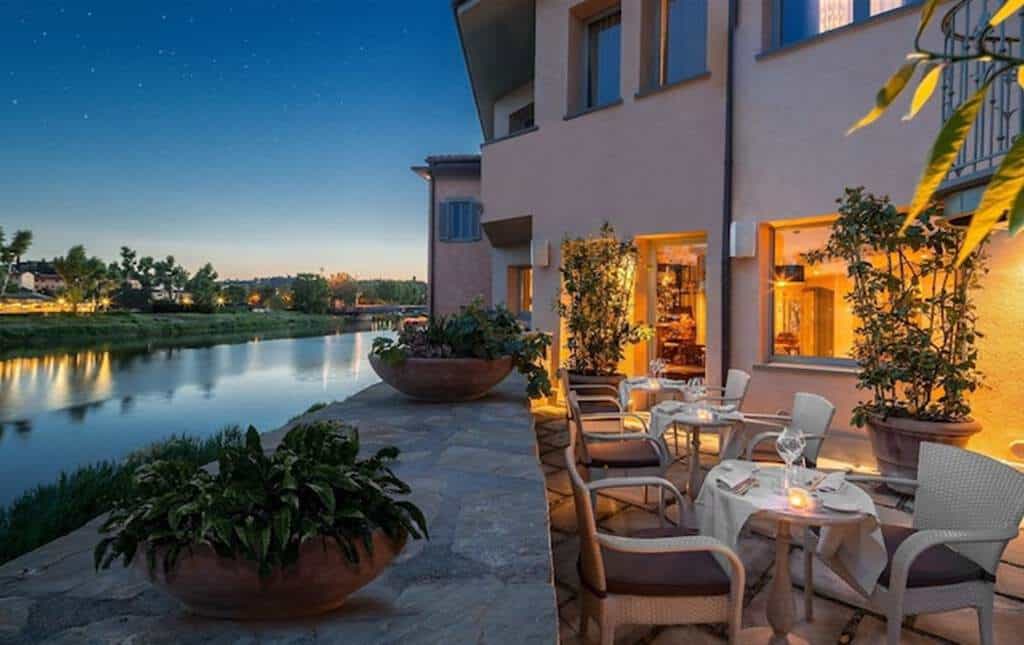 Located in the Campo Di Marte on the eastern side of Santa Croce, is this beautiful, romantic resort with a boutique ambience, having the hot tub and garden pool, private Jacuzzi and a full-service spa. Every room here comes with a different style than the other.
Housed in Renaissance buildings (three) is this elegant hotel with amazing styles and decorations. Villa has the most elegant rooms. There are suites with whirlpools (both indoor and outdoor), the Loggia in the rooms decorated like David from the 19th century. The Spa Villa has the best-boosting Jacuzzi. The service in steam is a must try of this place.
This place has the most amazing restaurant and precious bar that offers an exclusive range of foods and drinks along with cooking classes. You also find bicycles and Saral services in the neighbourhood for looking at the sites of Arno from the residential area.
Phone number: +39 055 670971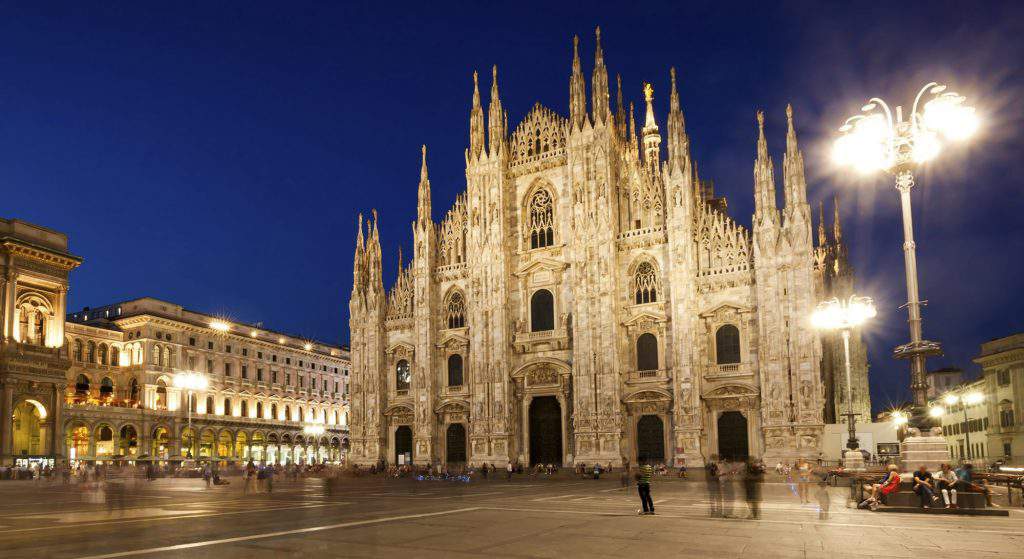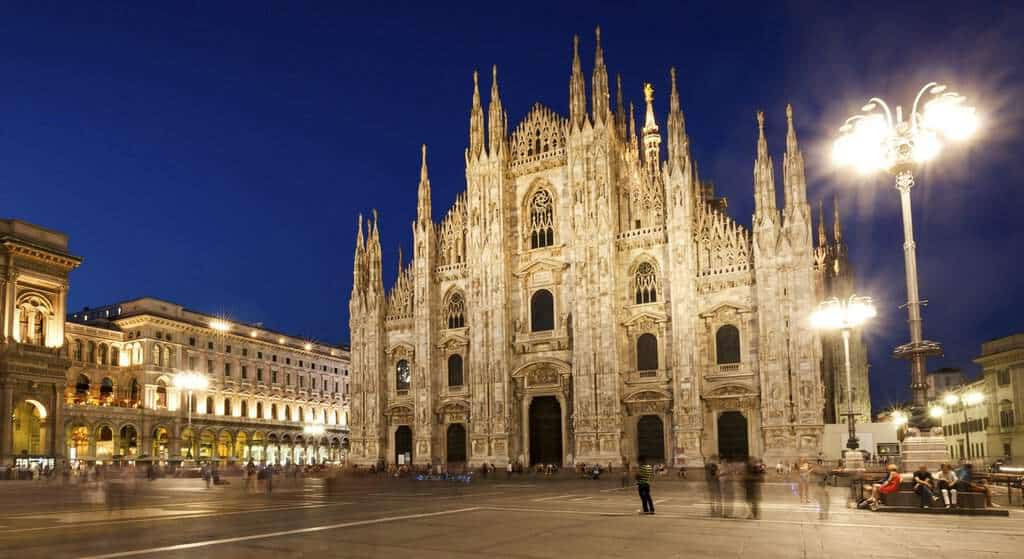 Located in the City Centre is this  Hotel with hostile services, boutique ambience and stylish rooms. The hotel is in building from medieval times. It was a sixth-century tower of Byzantine, the city's oldest landmark.
Well designed and well-equipped rooms with special suites like tower suite made with stone walls from ancient times, Duomo's view and 2 floors, pool suites having a rooftop terrace, Jacuzzi and hydrotherapy tub. This hotel offers a special romantic suite for couples.
The family suites with two or more bedrooms have added features like daily chocolates and fruits, an exclusive range of breakfast and airport transfer via a round trip.
You will get food in the bars of the tower and complimentary buffets and breakfast for two. This place is about 200 meters away from the Duomo, 600 meters from the Uffizi, and 300 meters from the Bargello.
Phone number: +3905527370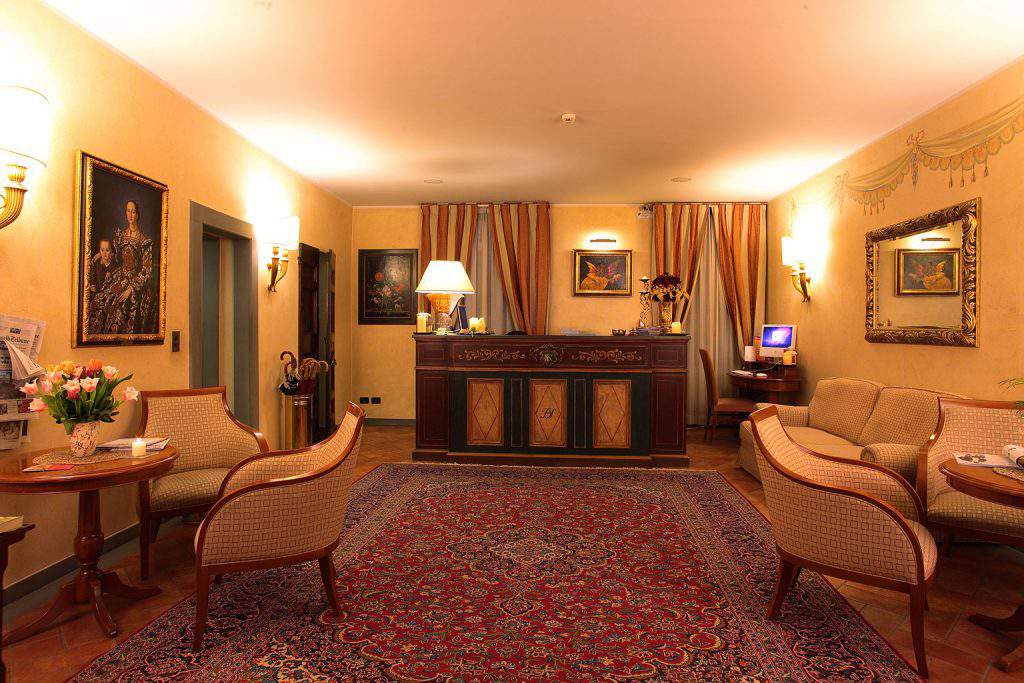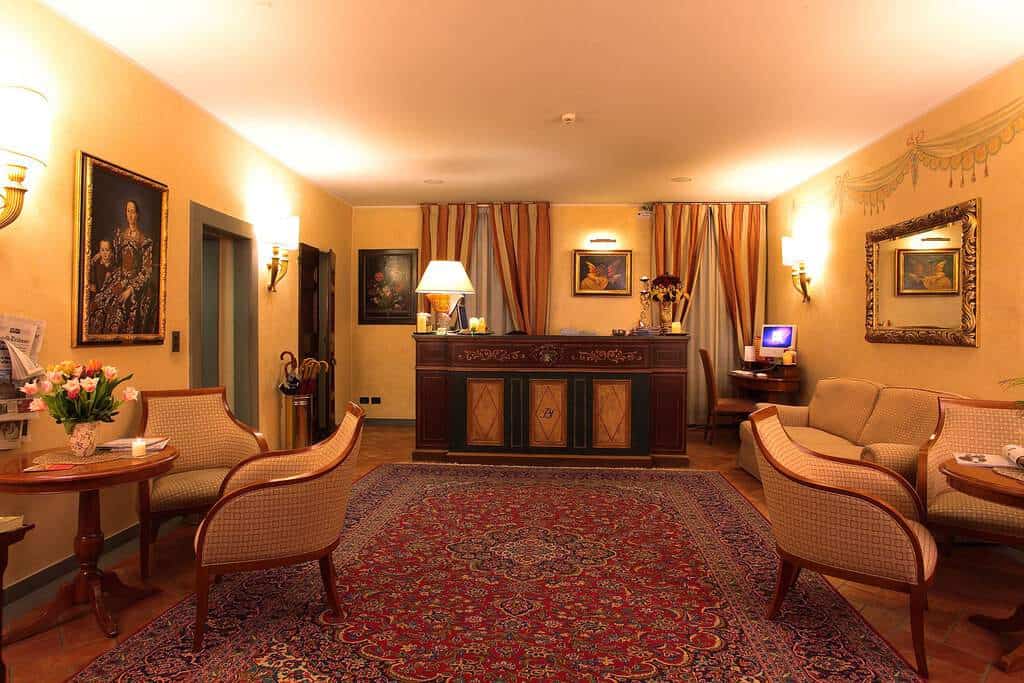 Located in the gorgeous City Centre is this hotel which is family owned for a long time. This comfortable, boutique lodging offers an about comprehensive affair, with breakfast (complimentary) (a gigantic spread!), lunch service in the evening, party time with boundless Chianti, Prosecco, iPad with boundless versatile information designs, and increasingly incorporated into all rates of the room.
All the rooms are extraordinary in this notable property, from comfortable spaces for lovers to the extensive three-bedroom suites for the family. For children, Playstations and amusements are accessible on demand. Anticipate heaps of customized consideration from every one of the three ages of hoteliers. 
Hotel Davanzati near the beautiful City Centre is only a 2-minute stroll to the Republican of Piazza Della and 6 minutes from the Gallery of Uffizi or Duomo.
Telephone: +39055286666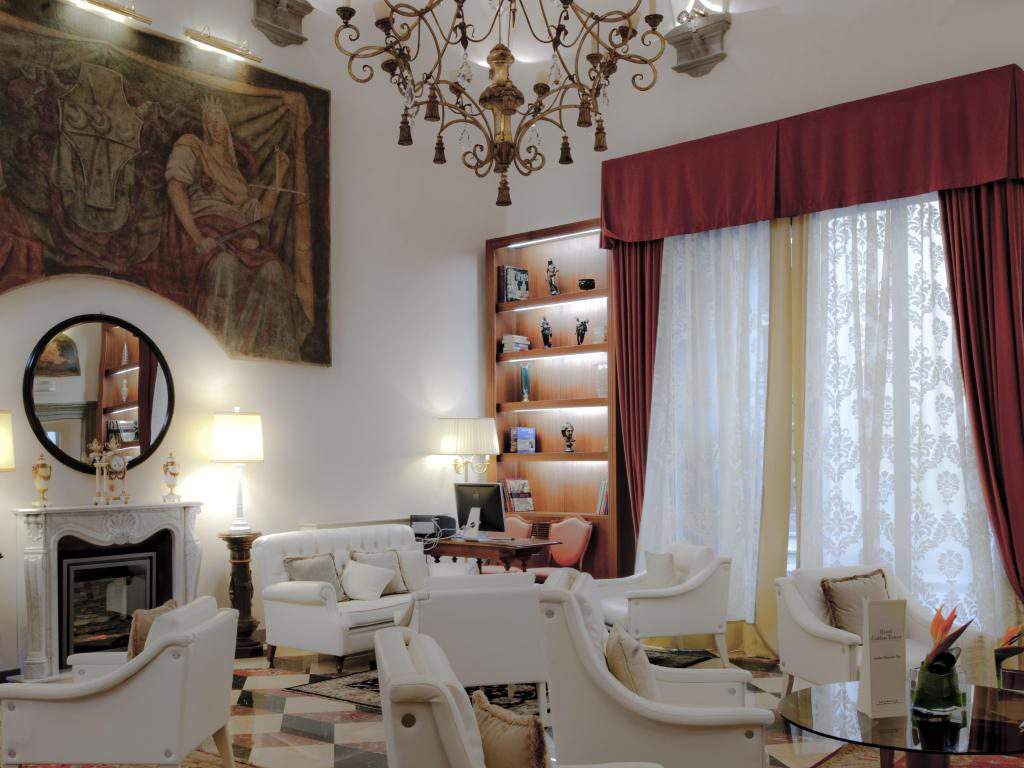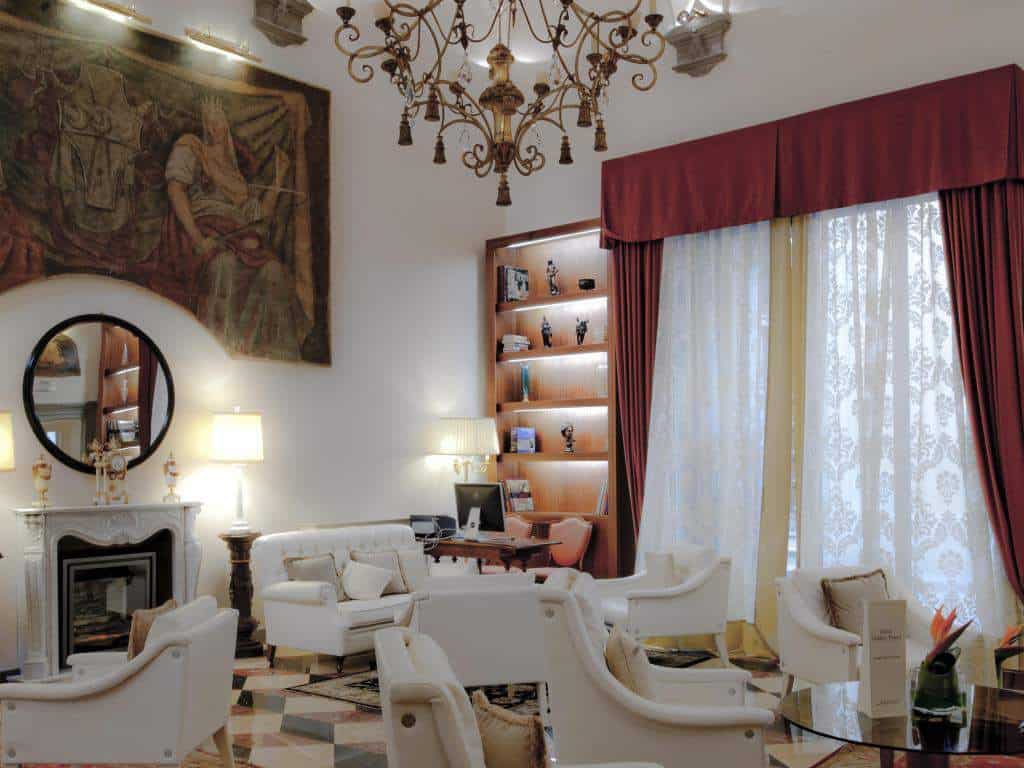 Located in City Centre. This Boutique Hotel close to the Duomo has a beautiful spa and gorgeous suites and rooms. The price of the room includes access to the spa, adding the whirlpool, swimming pool, Turkish shower and meet showers; everything luxurious is likewise accessible.
The rooms are elegantly designed, most rooms have a minibar, and many incorporate tubs (deep soaking) or two-man Jacuzzi showers. Sustenance is incredible with a tremendous breakfast spread incorporated into the rate of the room, along with a night Aperitivo and Prosecco.
Flawlessly in the beautiful City Center, only six minutes walk to the Duomo, Ponte Vecchio, Bargello, and Uffizi Gallery.  
Telephone: +39055287860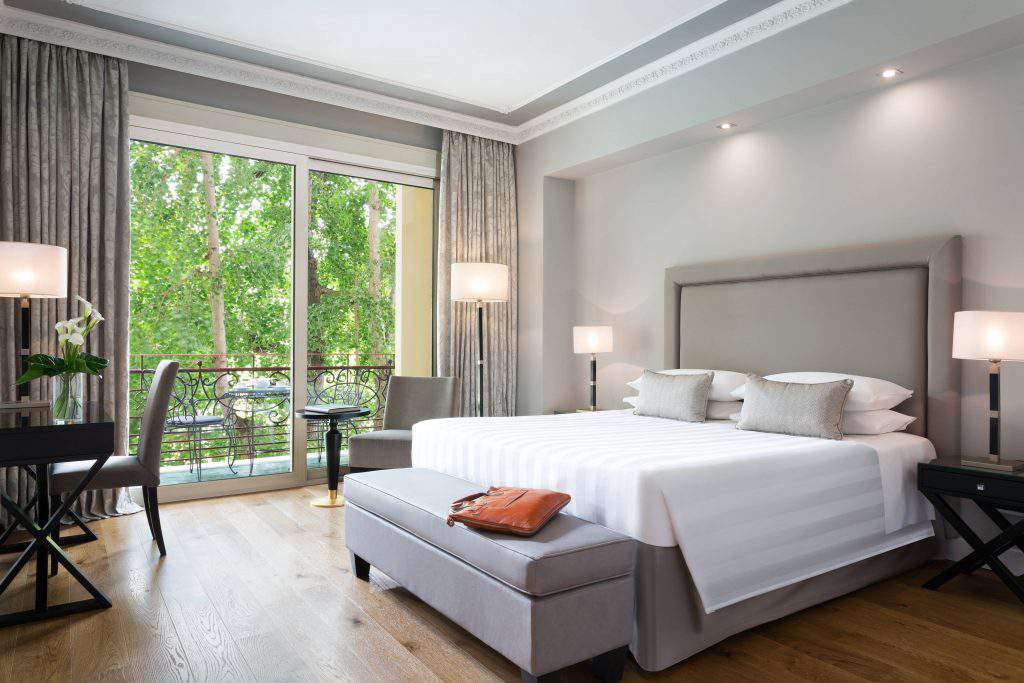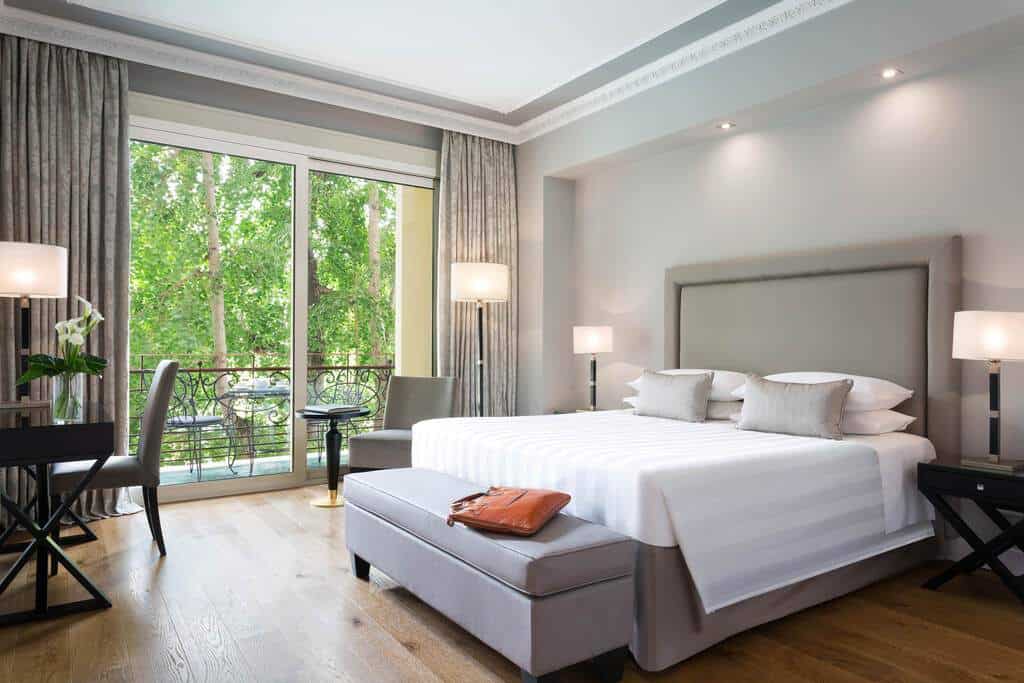 Located in Santa Maria Novella is this luxurious hotel with great historical significance having a gorgeous spa and a very big swimming pool. This property was a convent in the 19th century. This well-decorated hotel with modern suites and rooms has the perfect blend of classical beauty and modern art.  
All the rooms in this place feature soaking tub and balconies. The florin suites have a terrace with Jacuzzi (private). The upgraded rooms have a variety of antique pieces and art. You get a variety of food from cuisines like Neapolitan, Genoese and Tuscan in the restaurant and they offer complimentary breakfast in the beautiful garden.
This hotel is quiet and peaceful. It's a few minutes walk from San Frediano or train station and from many tourist attractions right in the centre of the town.
Phone number:+39055277171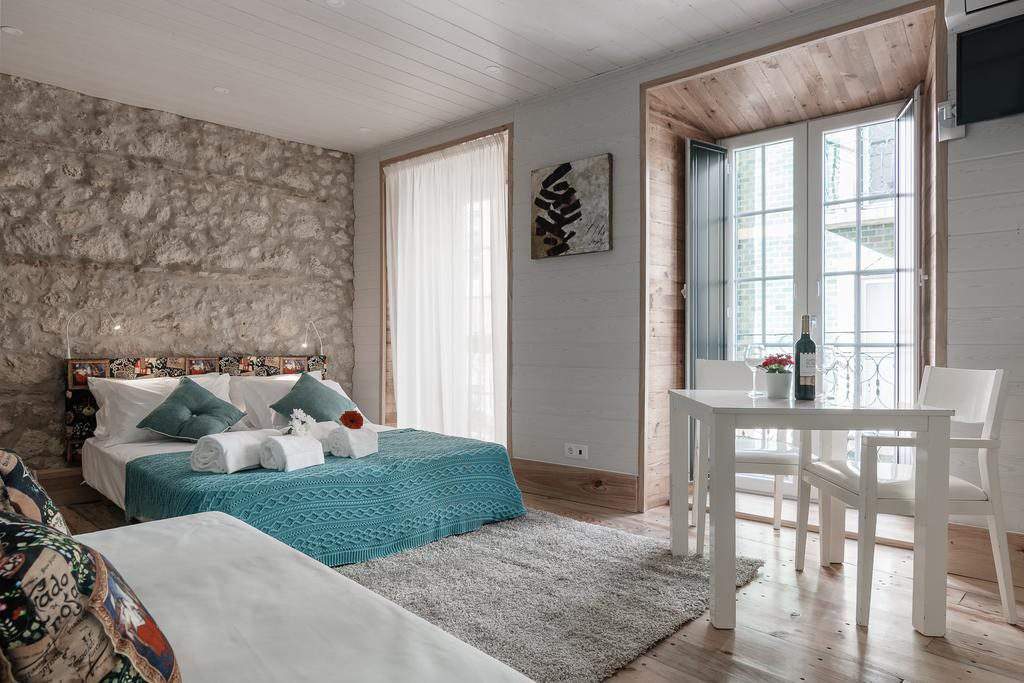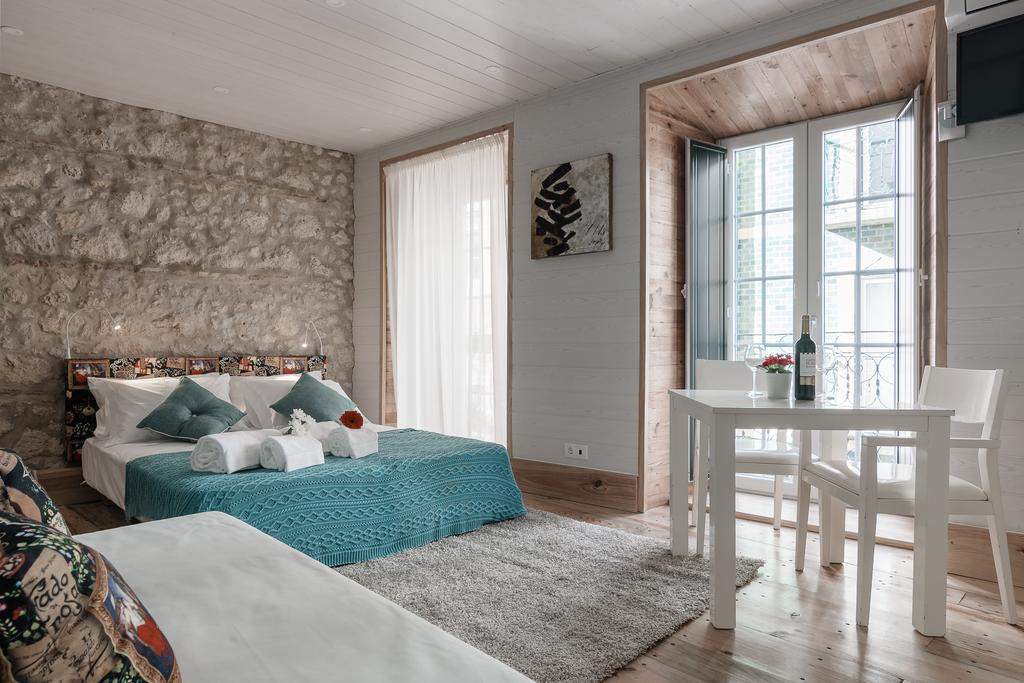 Located in San Niccolo/Piazzale Michelangelo is this amazing 5-star hotel that has put excise all over the place. Situated in the Hillside with a hot pool with a beautiful view of the landmarks of Florence. This hotel is kid-friendly and has family rooms and Suites.
This hotel is also famous among couples as the environment here is very romantic. Only 6 suites present in this place each having their own garden view. Features like Whirlpool tubs, balcony and breakfast services are available. You also find the town to enjoy the paranoia view. They keep the special menu in the restaurant for kids and some other services like babysitting are available. They serve a complimentary breakfast.
Just a few blocks away from the outlook of Piazzale Michelangelo and only 20 minutes walk to the Bardini Gardens or Santa Croce Church.
Phone number:+39 055 681631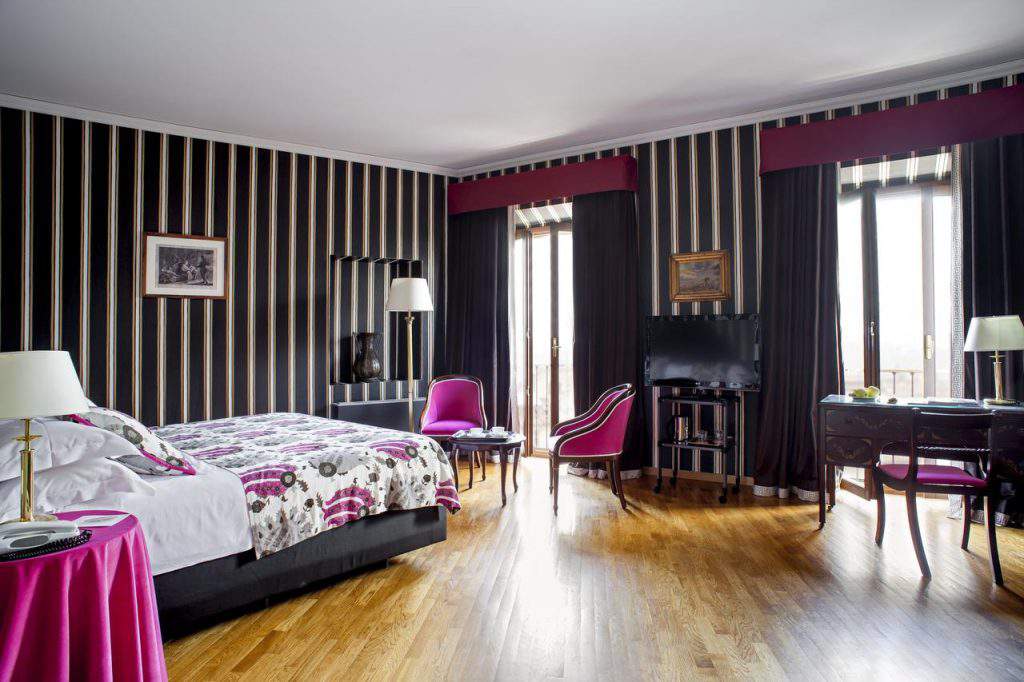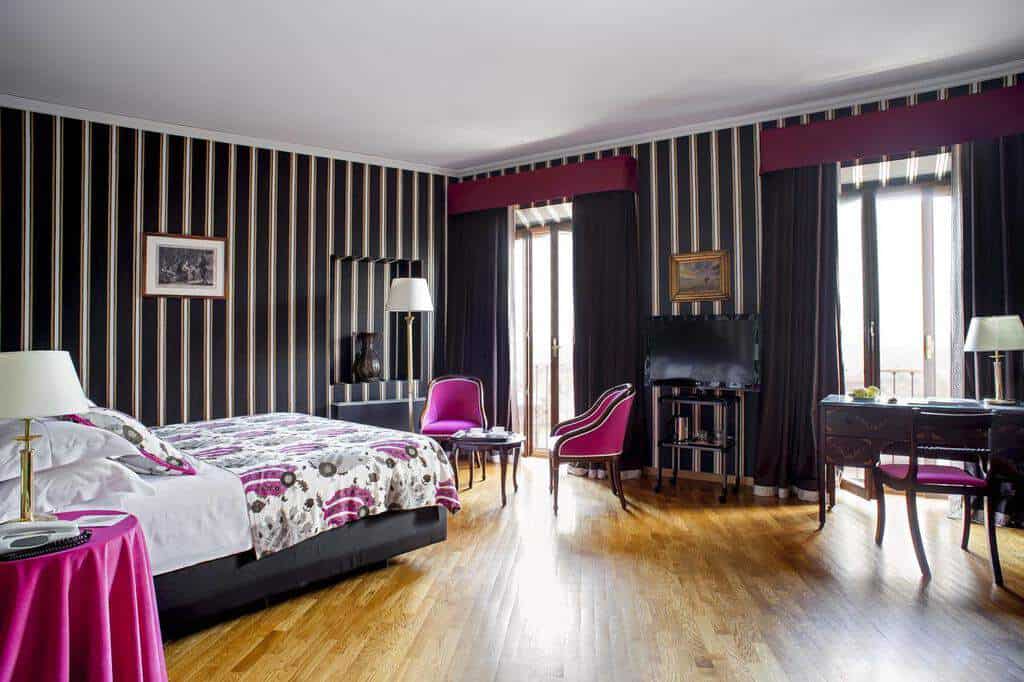 Located in the City Centre is this hotel with many amazing offerings. This hotel is in the street of Via de' Tornabuoni in Isabella which is a highly fashionable Street. You can see the mixture of vintage and contemporary style inspired by Neo-Victorian, Art Deco and Rococo Revival in every room.
This is the ideal place for couples. There are small rooms and their Suites that have a mesmerizing view of the city. Features like complimentary breakfast and unlimited data on mobile hotspot are what makes this place so good. The staff and owners together take personal care of every guest.
Situated in the centre of the town, near the world's best boutiques like Gucci and within a few minutes walk to the train station, Ponte Vecchio and Duomo.
Phone number: +39 055 239 6464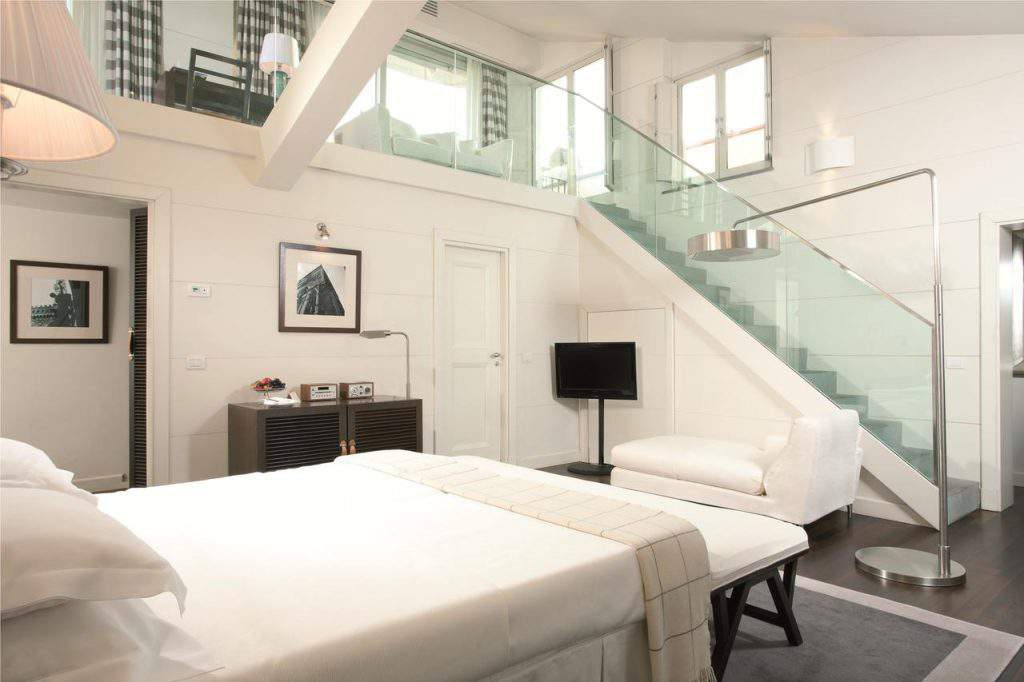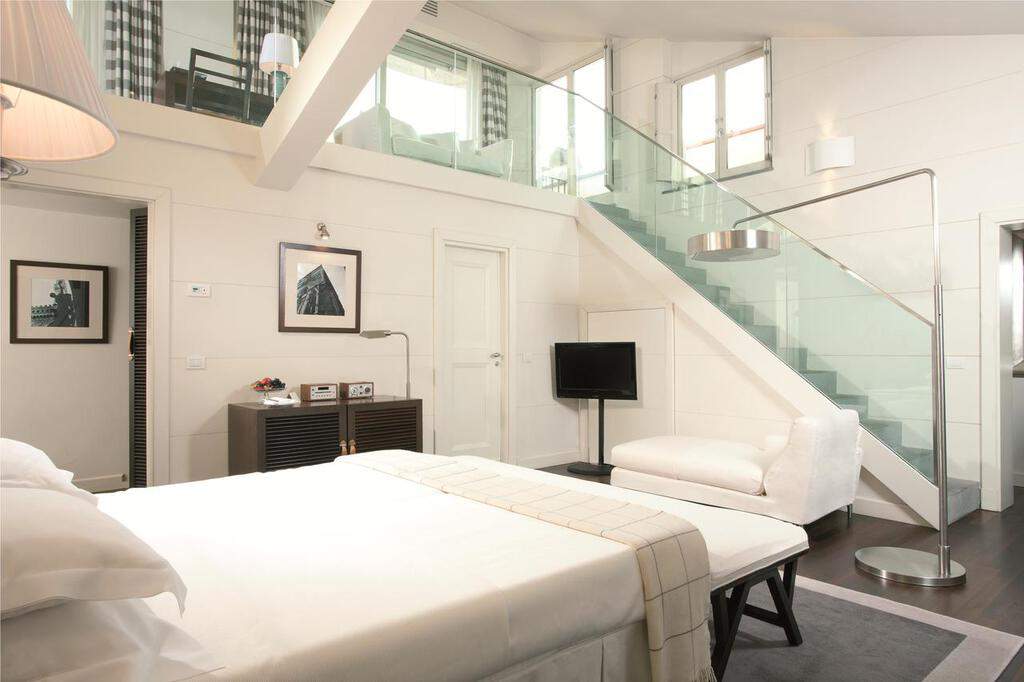 Located in the City Centre is this amazing hotel that has fabulous restaurants and bars with historical vibes. The hotel features include antique furniture (leather) having cashmere, fine linen and sandstone (modern). You can see the mesmerizing view of beautiful Ponte Vecchio or Duomo from many rooms. This hotel is popular among couples.
But having many hotel suites with connecting rooms have made this hotel suitable for families. They have a multi-cuisine restaurant, well-known among the locals that serve food by blending Japanese food and Peruvian food. Also, the bar at this place has an exclusive range of cocktails and mocktails which has made it one of the most successful bars in Florence.
Situated in the heart of Ponte Vecchio is this place. It is best for travelling around cultural and historical places. The nightlife around this place is pretty good. Also, you can easily visit some attractive places like Boboli Gardens and Pitti Palace.
Phone number: +3905527263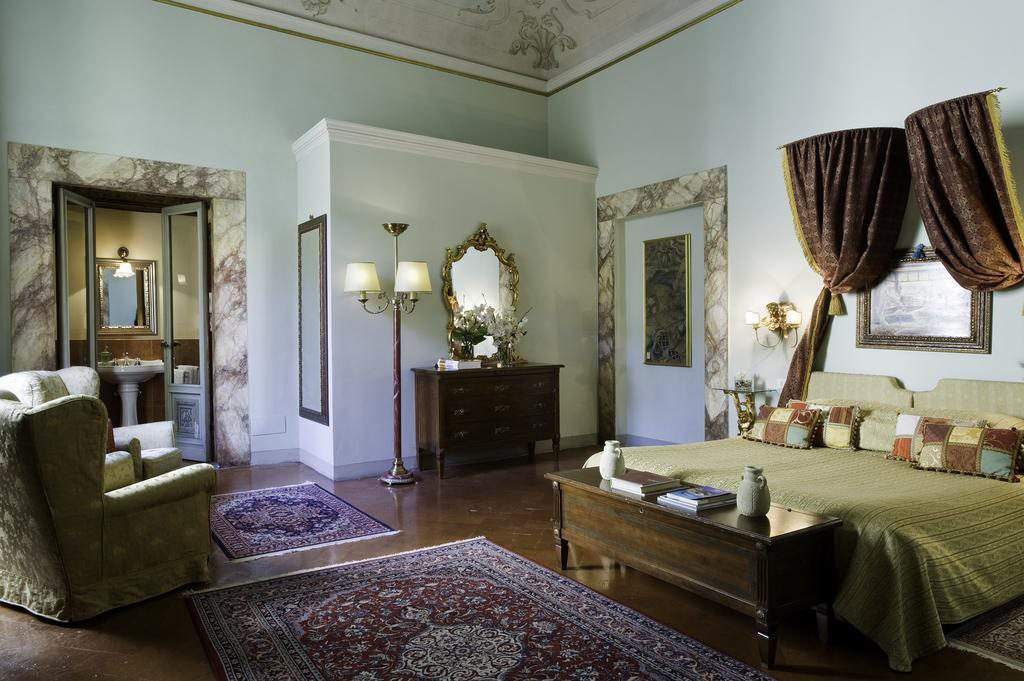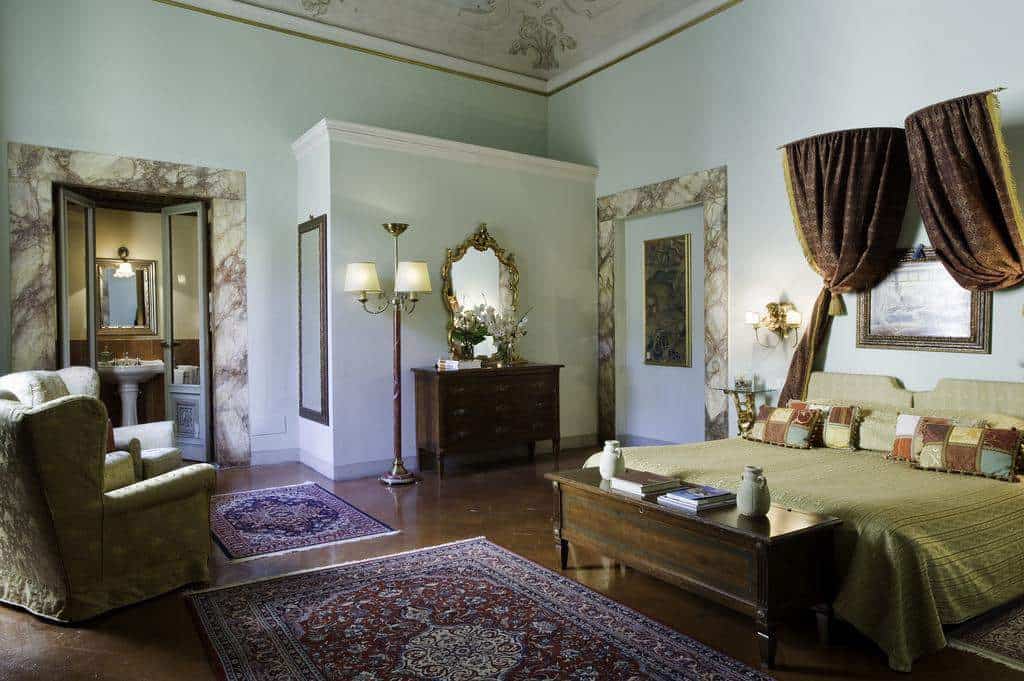 Located in San Frediano is this beautiful palace of the 16th century, having the atmosphere of Boutique Hotel and offering gorgeous rooms. This all Suite Hotel is perfect for occasions like a honeymoon, babymoons and weddings. Prenatal massages are available in the babymoon packages. You can find big suites that are over 65- 110-meter square.
Original frescoes of the 18th centuries are the only ones having their own courtyard. You get a smartphone (complimentary) in all rooms, an afternoon service of coffee and continental and Italian breakfast. Open bar and the terrace on the rooftop are the best combinations to see the mesmerizing view of the Oltrano and Florence. You can enjoy its services from sunset till Midnight in the summer and spring.
You can see the city's main nightlife in Borgo San Frediano where you can find amazing eateries. A few minutes walk will cover all the historical and cultural beauties of the town.
Phone number: +390552399544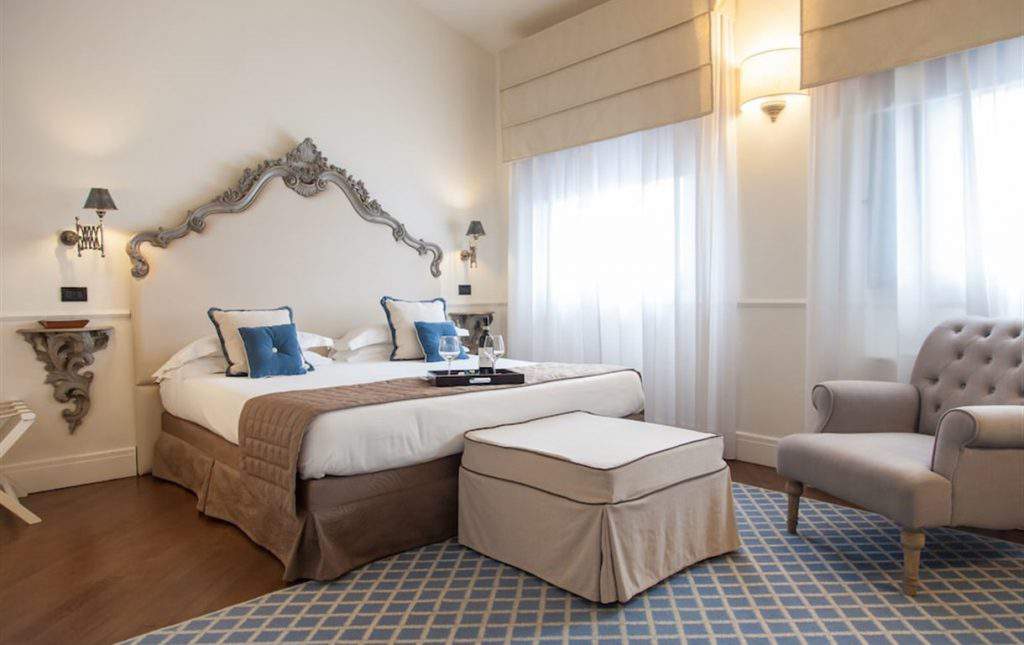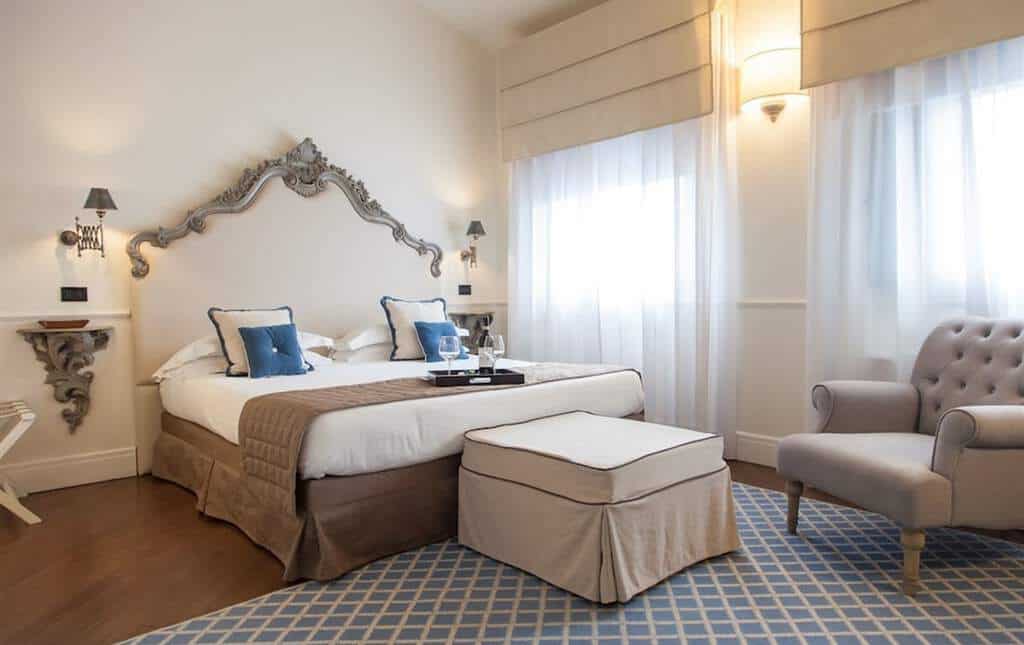 Located in San Marco is this new hotel with the boutique ambience made in the residential area of 1918. It offers an amazing variety of suite and rooms at the upscale and the main house.
The rooms are all inspired by the 70s. This seventies house is antique and unique having a ceiling with retractable glass and private elevator. Serves complimentary breakfast. They serve complimentary snacks daily by the Bistrot Bar but only for Happy Hours, only when you buy a drink. The breakfast includes items like fruits Expresso and pastries.
Located at the north of San Macro, only a few minutes walk from all the city attractions.
Phone number: +39 055 532 1422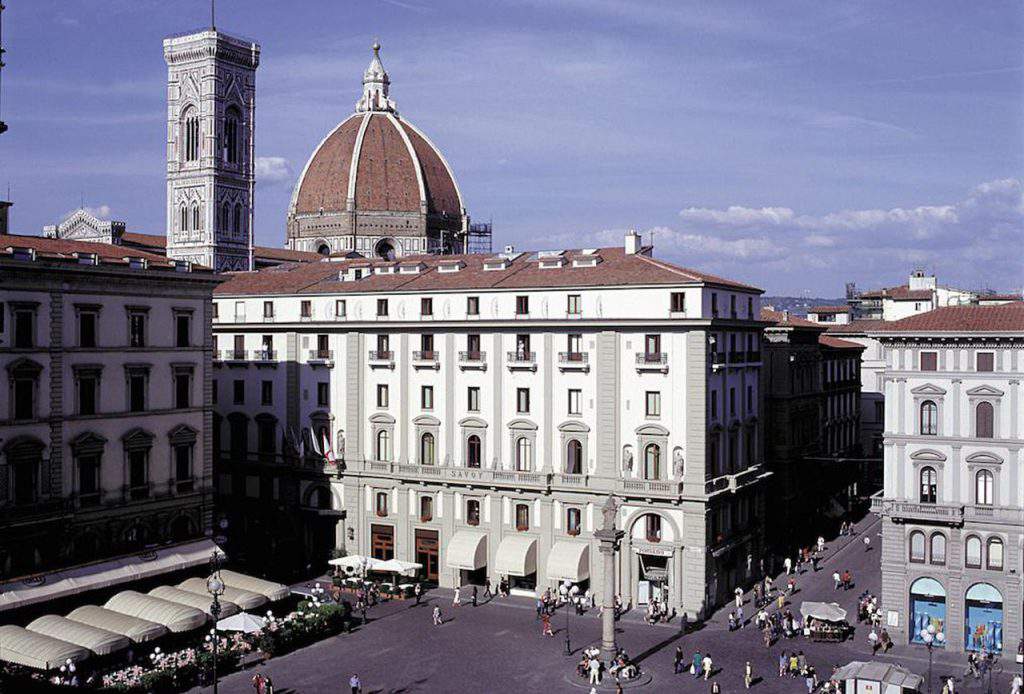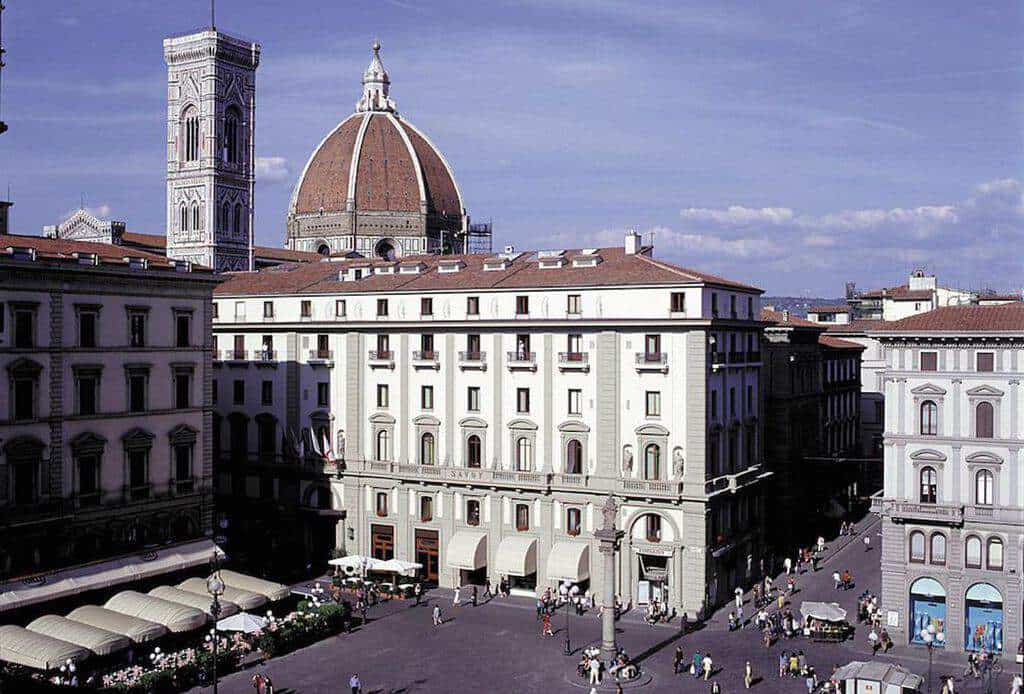 Located in the City Centre is this hotel with the boutique environment, having warm, beautiful rooms having finest dining, champagne, unpacking and packing services, breakfast delivery services to the room and airport transfer via a round trip.
The suites and rooms in this place are well maintained and warm with the different variety of options like a single bedroom, double bedroom and five bedroom suites. The facilities in suites include three champagne bottles and all the services mentioned above. The family package includes facilities like baby food, prenatal massages, treasure hunts for kids, babysitting for 24 hours, all according to the need of the family.
Exclusive range of meals here includes breakfast (complimentary) or dinner at Piazza Della Repubblica. Situated in the middle of the Uffizi and the Duomo.
Phone number:+39 055 27351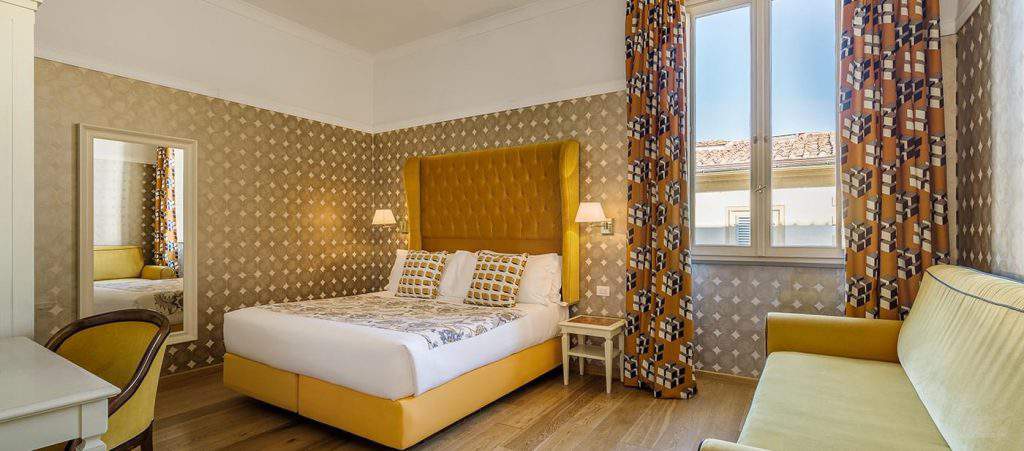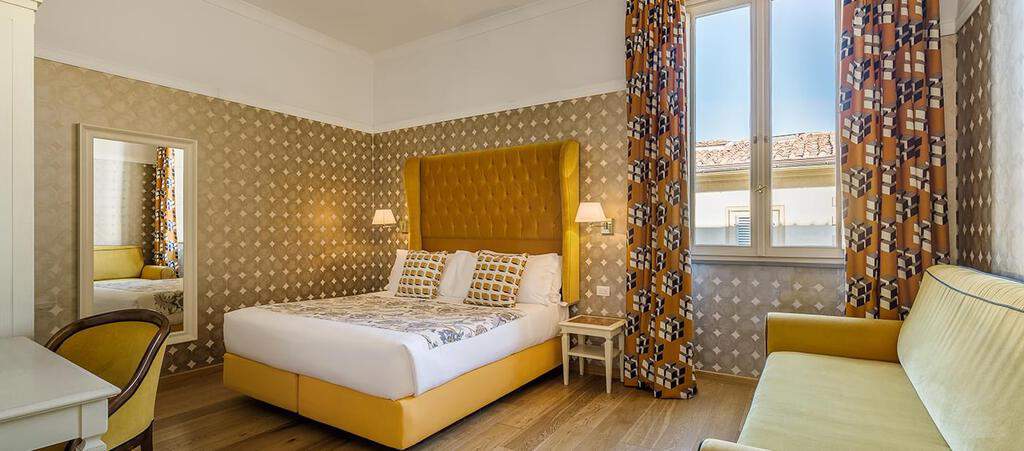 Located in San Marco is this fashionable hotel with boutique ambience, well-known for kid-friendly service, amazing breakfast and white decor in every room. You do not have to pay extra for all this. Every floor of this hotel is uniquely designed with a different shade of colours.
This hotel features a mixture of Art Deco styled in a neo-Victorian way and '60s mod. The decorative details like wallpaper with glitter and lizard print resemble the boldness of the hotel. The rooms in this place are comfortable having a king size bed and sofa beds. Features like complimentary breakfast till noon, free hotspot, espresso drinks and delicious food are available.
This place is just a few minutes walk from Michelangelo's David (Academia) and from the Convent and Church of San Marco.
Phone number: +39 055 264 5539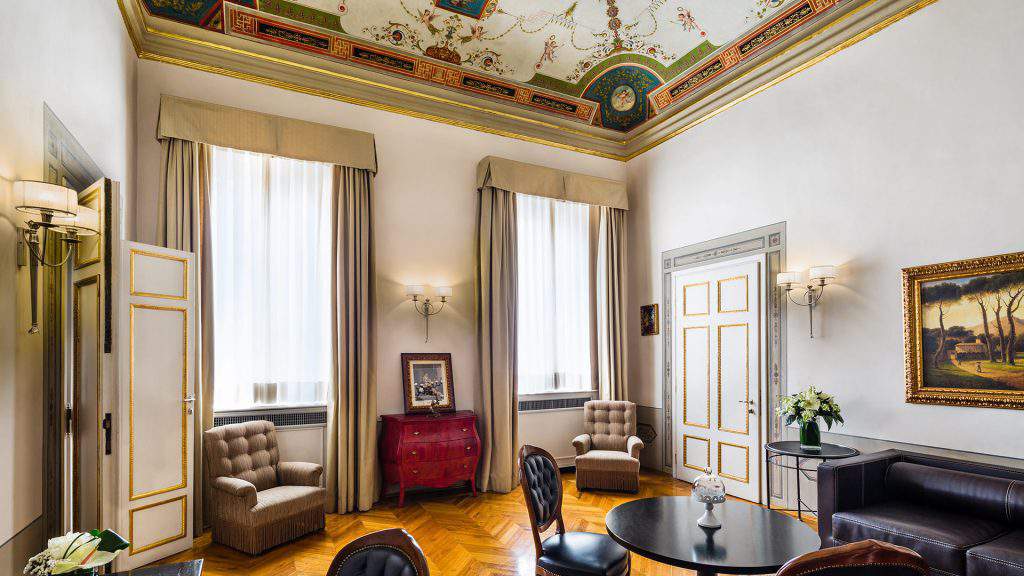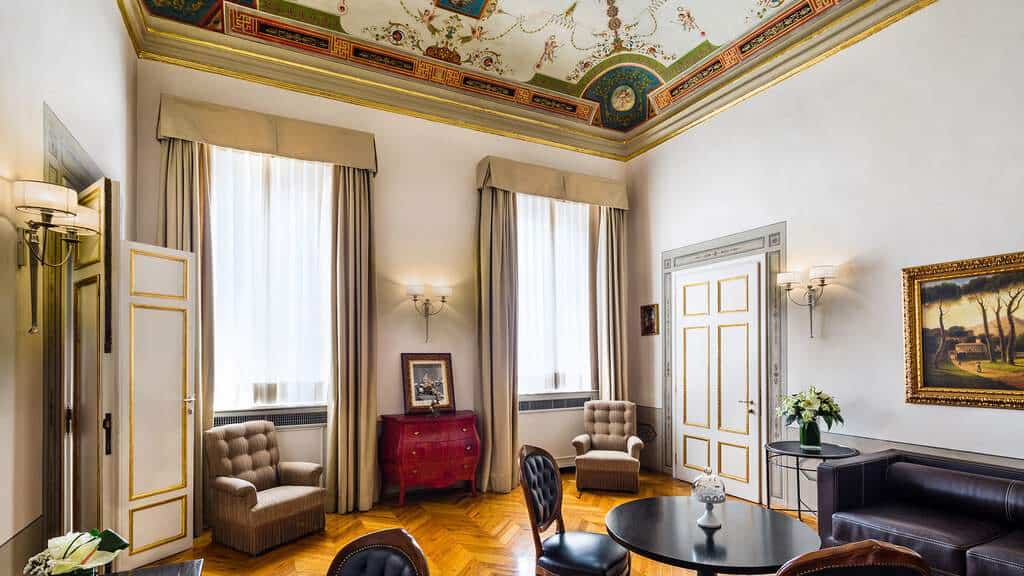 Located in Santa Croce is this beautiful 5-star hotel with a  boutique ambience. This 18th century's Palace features large rooms and spacious suites having daily live music in their music room. They also have the best eatery in the town.
They have a single bedroom and double bedroom suites with special features like Jacuzzi (private), complimentary transfers to the airport, unpacking and packing services and steam shower. Not more than three people can stay in a suite. Therefore, larger families should get connected suites and rooms. You can find cocktails and snacks all day long.
The restaurant Enoteca Pinchiorri which is a restaurant that has  Michelin stars (3) award.
Situated only a few blocks away from the town of Santa Croce Basilica, 5 minutes away from Synagogue and Bargello and only 10 minutes away from Palazzo Vecchio, Duomo, and Uffizi.
Phone number: +390552342230
Tax For Tourists
 Staying in Florence will cost you some tourist tax other than your room charge as the hotels in Florence have to collect tourist city tax. You must pay 1€ per one star of your hotel and 50 cents per night till 7 days. Children who are under 12 fall under an exception. Also, 5-star hotels charge only 1€ per single star. You need to pay this tax in cash and not with Credit Cards. According to the hotels need, you might even be asked to pay this tax at the time of check-in. But, normally you can pay this tax at the time of checkout. 
 Walking around Florence is the easiest way of admiring this place. Most of the hotels here are within 5-10 minutes walking distance from the popular attractions. The limited traffic zone or the ZLT covers a large area with ancient, narrow streets in the city. You can either take 2 wheelers or travel only by bus or taxi. Buses are your best choice if you are travelling from one place of the city to another. But, walking is faster inside the centres with ancient history.  
 You can buy your bus tickets in advance from the newsstand or tobacco shop (known as tabacchi). You can definitely buy your ticket after sitting on the bus, but that will cost you more money. Children who are all less than a metre tall travel for free. You can see the sign ATAF on the windows of the ticket vendor. You can get yourself a personal ticket or a pass that is valid for 3 days, a week or 24 hours all depending on your trip.
While travelling, once you are inside the bus you should confirm your ticket by putting it into a machine. That will give your ticket the timestamp and date. You can travel to different places with no limitations, but only about 90 minutes from the timestamp. There are officers that check if the travellers have paid for their ride or not.
You have to pay €40 if found with an invalid ticket. So, validate before you travel. 
If you have any questions about the Best Hotels in Florence, feel free to email us at [email protected]
Read more about Florence:
Florence – Best Gelato
Florence – Venice to Florence
Florence – Pisa to Florence