Best Time To Visit Puerto Vallarta
A Mexican beach resort with active whale sightings and a year-long surf destination.  Sounds contrasting? Puerto Vallarta has such diverse water conditions that even this disparity is possible. Considering the weather, April all the way to June the ideal date; May and June have additional hotel deals. If you are considering the condition of the waters, October is the best.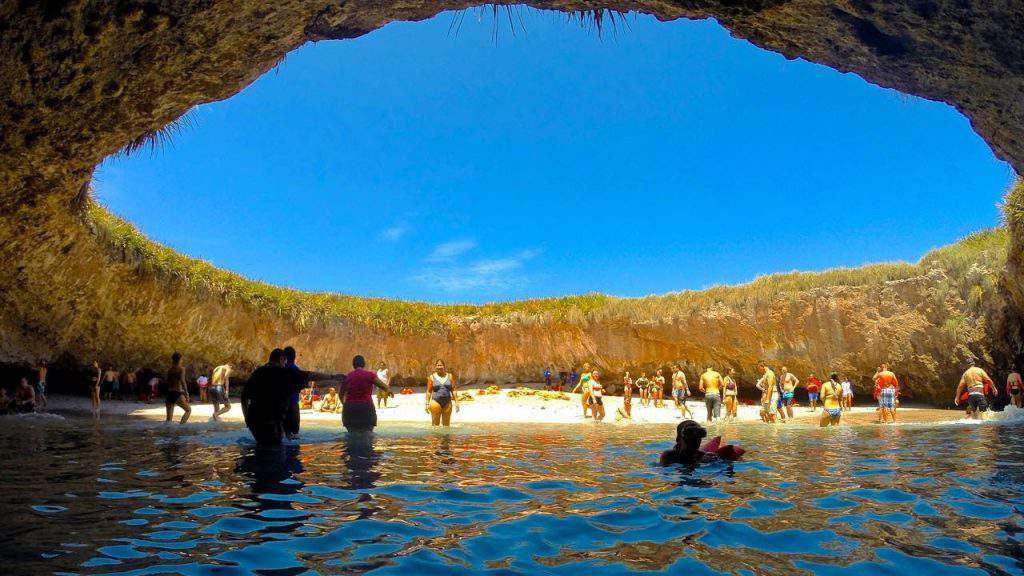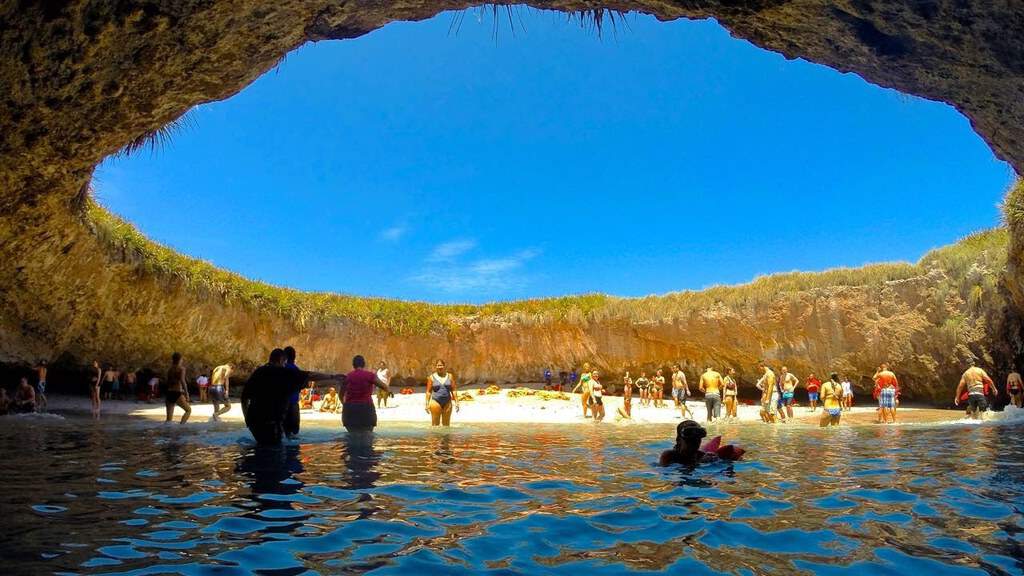 Better to skip during the holy week. It is a national holiday and locals' top go-to is the beach. If you don't mind the crowd then you have to book in advance.
Puerto Vallarta WEATHER
December to May provide the best weathers for vacationing in Puerto Vallarta. The temperature varies from 18 degrees and not exceeding 30 degrees Celsius. This is also a good time for swimming and surfing, with the water's temperature around 20 degrees Celsius. These spring and winter months have lesser average precipitation.
If you want hours of clear skies, the dry months of February to May is your best option. Most will likely pass July to September as it is the rainy season, and there are fairly less and limited options for having fun.
Having said that, there are rare occasions of hurricanes. In fact, the last time the area was hit by a major storm was in 2002. The first in thirty-five years.
Best Time For GREAT DEALS
You will think the off-peak season would bring great deals, well partly true. It is best to book your flights in July all through September. Hotel choices are quite restricted, it is the time when a lot of hotels do their annual repairs. Hotels close and some opens limited numbers of rooms. Lesser customer doesn't necessarily mean cheaper rooms.
May and June, September and October are budget-friendly months. From cheaper flight tickets, lower room rates, and inexpensive expeditions.
Best Time To Travel With The Family
If you are taking with you your family and children you have two options; first, it is from April to June and the second of October to November.
As Spring Break comes to a close, April and May offer a less crowded area very ideal for an intimate break for your family. It is also the time before the start of summer rains and before the crowd of local vacationers flock by the seaside.
Overall, the weather is characterized by warm and sunny days, rooms are affordable and less crowded than the previous months.
When your family runs late for the spring travel, May and June still has warm waters. If you're a fan of snorkeling and is wondering when the waters are clear. June is the best time. Because May and June attract family visitors, the area will have somewhat a number of children. On the bright side, children won't have to play by themselves.
October and November are a bit hotter and room rates a little more expensive. Still a period worth visiting for the water temperatures are warm and October offers the best for underwater adventures.
Best Time To SURF
The question is "Where?" Because of the water condition in Sayulita Beach is probable for surfing all throughout the year. For fellows dabbling in surfing, the water doesn't pose that of a great threat. Though for experienced surfers who first and foremost consider the size of the waves, December to April is the best time of the year.
Other areas in Puerto Vallarta's waves are not so good from June to September. This four-month inaction of the beach offers a much calmer waters ideal for swimming or snorkeling. If you are thinking about the water temperature, December, January, and April have the warmest.
Best Time For AVOIDING CROWDS
July to September. If you are not a fan of crowds and would rather explore the area in quietness, visit the place right after the Mexican holidays. There's a bounty of sales in flights and hotels, but this means fewer excursions.  Since there are smaller groups, companies usually cut down arranged outings and tours.
This is in the middle of the rainy season and if a little rain dampens your day, your afternoons will be spent indoors.
Best Time For WHALE WATCHING
Specifically, Humpback whales sightings are more common from November to April. They come in pods in mid-December and leave in big numbers in mid-March. December is the mating season, this is when males enter a frenzied competition to vie for attention. After a year, babies are born starting in January. They stay in deeper and safer waters until they become good swimmers. That is usually in the months of February and March.
For people who easily get seasick, you can still whale watch in the mornings, when the waves are calmer.
Best Time For SPORTFISHING
From September all through December, your catch will vary from mahi-mahi, wahoo, sailfish, and marlins. June to September is relatively warmer and provides a better catch of tuna and grouper.
Seasons play an important role in your catch. If you want more information about the types of fish, check out their fishing calendar.
Best Time For DIVING AND SNORKELING
For water conditions, the five-month warm and clear waters starting from June is the best for diving and snorkeling. If you are looking for more adventure and aiming to snag a picture of whale sharks and manta rays, December to February is the best time to visit.
Generally, all water adventures are possible all year round. Different seasons bring different experiences. Starting from the summer months of June to October, water temperature is the warmest, also offers the best visibility; August and September, in particular, and has a surface temperature around 30 degrees Celsius.
November to May is plankton season. It clouds the cool water, but also attracts different plankton feeding creatures. One of which are manta rays, it offers a special occasion to swim with them in close-up.
December to February though called the winter months, is still possible for snorkeling and scuba diving. There's a possibility to encounter whale sharks too.
Best Time To Explore The Jungle
Puerto Vallarta also offers jungle explorations. Visit from December to March to discover the jungles of Mismaloya. They have zip-lining and hiking, both showcases the beauty of botanical gardens.
The temperature remains at a cool level around 27 degrees Celsius. February and March have clear skies giving a better view of the rainforest.
Be careful not to book a jungle adventure from July to September. Swarms of mosquitoes come out of their hiding due to the summer rain. A friendly reminder, wearing long pants and long sleeve clothes is not enough, always use bug repellants.
Puerto Vallarta TRAVEL SEASONS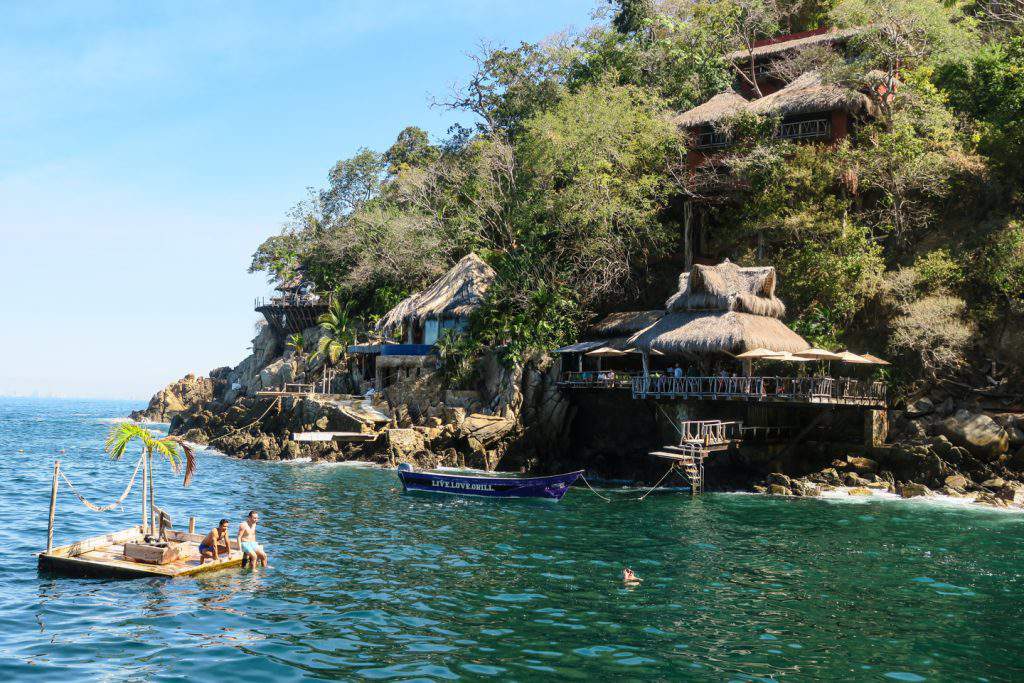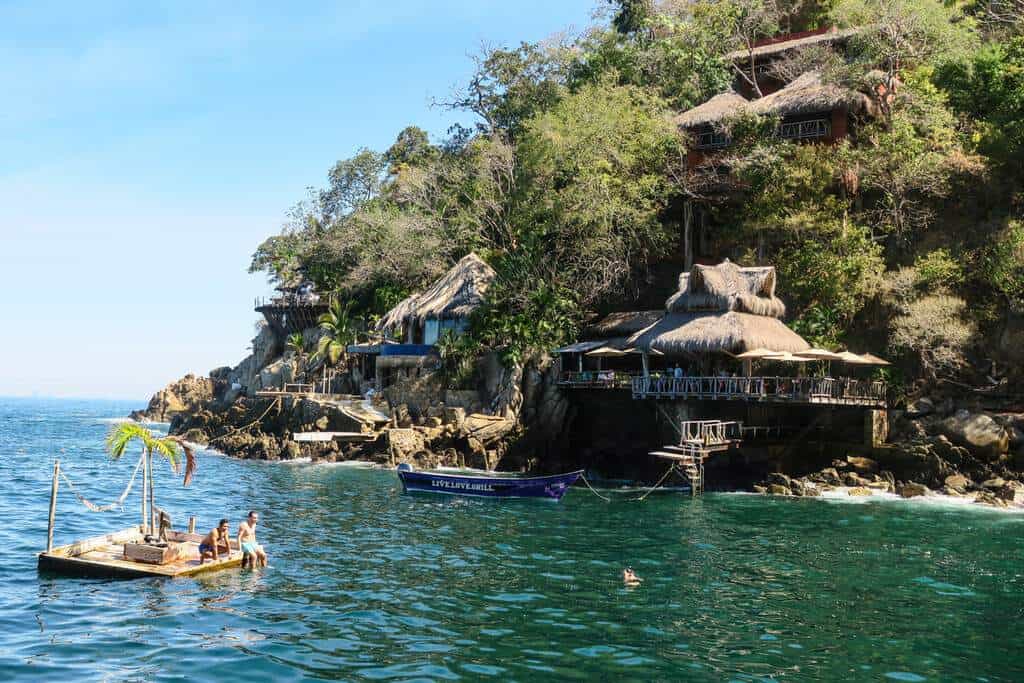 HIGH SEASON
Best weather from December to mid-April makes it the peak season. Attracting both local and foreign visitors. Temperatures can go up to 29 degrees Celsius but not more than. It is when the skies are the bluest and sunniest. December to February offers cooler temperatures. It is the best time for fishing, as varieties of them flock. Whale watching is also time's famous activity.
The weather starts to get warmer in March, it is also the time of Spring Break. So, students all over the country choose to unwind in the city. The North Hote Zone has a lot of hotels accommodating the students and vacationers.
Mexico is a Christian country. As a part of the culture, family outings are common during the Holy Week or locally known as Semana Santa. Cities like Puerto Vallarta is one of the prominent go-to sites.
Customers who choose to travel in early spring or winter will have to pay more than usual for hotel bookings and flights.
LOW SEASON
The place is the quietest from July to September. Temperatures go up to 33 degrees Celsius and days are humid. There's a constant overcast and surfing is almost nonexistent, but places offer discounts and great flight deals to encourage tourism.
Rainy seasons are cold, damp, and dangerous. This might be what's going on in people's minds that why they choose not to visit during this time. Truth is, this is the best time for scuba diving, snorkeling, and swimming because the water temperature is at its warmest. Los Arcos and Marietas are two of the best places for these activities.
SHOULDER SEASON
May and June in the late spring and October and November are the fall months. This time of the year is between peak and off-peak season. It has generally good weather characterized by fewer clouds and less rain than the summer months, but also more humid and hotter in the winter months as temperatures stay around 31 degrees Celsius.
May and June offer a lot of sales in flights and rooms as it is right after the peak seasons. From October to mid-November, room rates still have discounts. By late November, prices start to go up and is the most expensive during the holiday season.
MONTHLY WEATHER OF PUERTO VALLARTA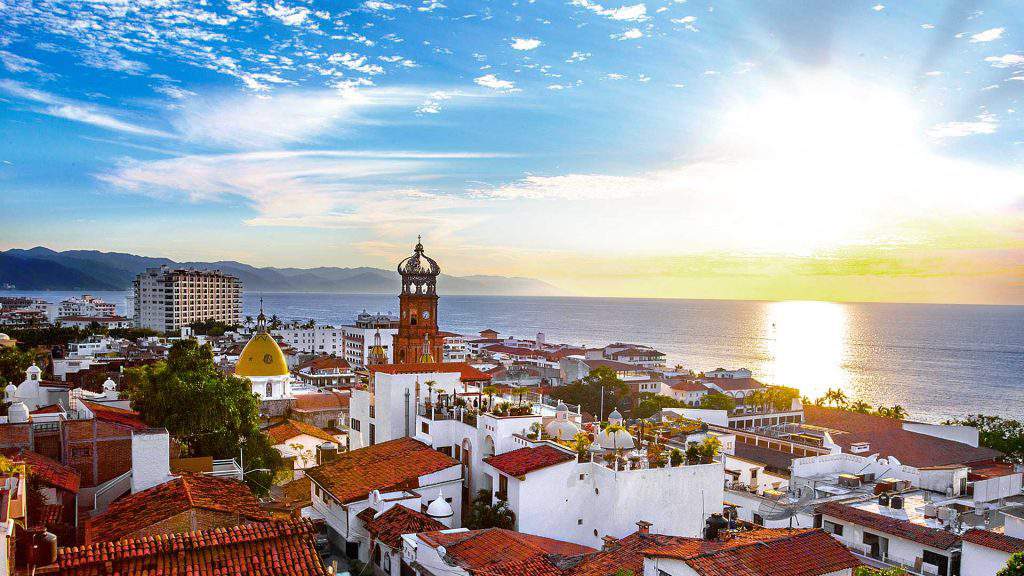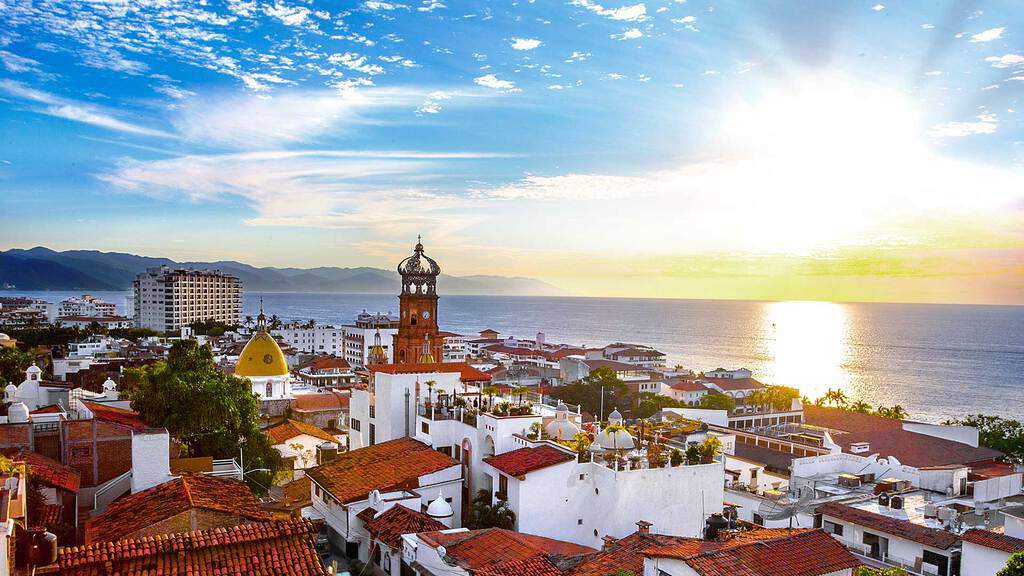 Puerto Vallarta's wet season is humid and hot, while the dry season is warm. January has the coolest temperature and late July the hottest. From March to May, the weather is driest. Rains are common in August and in early September. Humid and hot describes the month of September. The waters are warmest in August and coolest in March.
JANUARY
January typically has clear weather and boasts a clear sky particularly at the month's end. In mid-January, it experiences an average of two rainy days a month. The water temperature is low but still possible for surfing and swimming, on top of that it attracts whale sharks and humpback whales.
With an average temperature ranging from 16 to 28 degrees. The first month is considered one of the chilliest. January typically has clear weather and boasts a clear sky particularly at the month's end. In mid-January it experiences the average two rainy days a month. The water temperature is low but still possible for surfing and swimming, on top of that it attracts whale sharks and humpback whales.
Bring extra layers to protect yourself from the cold, as temperatures go down to mid-teens at night.
Daily high temperatures are about 25 degrees and Daily low temperatures are about 16 degrees. Sea Temperature is at 25 degrees. The average rainfall 31-day accumulation is 23mm.
FEBRUARY
The second month has a warm day and cool evenings. The temperature ranges from 28 degrees to 16 degrees. The sky continues to be clear though expect some rare partly cloudy days. February has only one wet day a month, this is because of the coming of the dry season. Sea temperatures are slightly lower than the previous month.
Water activities like surfing and swimming continue, and baby humpback whales start to swim confidently.
Daily high temperatures are about 28 degrees and Daily low temperatures are about 16 degrees. Sea Temperature is at 24 degrees. The average rainfall is 12mm.
MARCH
The beginning of warmer days. Temperatures reach up to 30 degrees, but also decline at night. If you plan to hike the mountains, or go to sunset rail, pack a light sweater or jacket. Rain gets even rare. Bring protection against the hot weather, like sunscreens.
This is when the sea temperature is at its coldest. Cold in Puerto Vallarta's standards still allows for water activities. So surf, you may.  Humpback whales with their babies start to make their journey into cooler waters.
Daily high temperatures are about 29 degrees and Daily low temperatures are about 17 degrees. Sea Temperature is at 24 degrees. The average rainfall is 5mm.
APRIL
Don't forget to bring your sunscreens. It is generally warm and turns hot towards the end. April is the driest period all throughout the year, with little to no rains. However, nights are cool with the same temperatures as the first two months.
Prepare your surfboard as the sea temperatures start to go up and waves remain steady. Humpback whales continue their exit from Puerto Vallarta's waters.
Daily high temperatures are about 31 degrees and Daily low temperatures are about 18 degrees. Sea Temperature is at 25 degrees. The average is 4mm.
MAY
May is damp and hot. Temperatures go up to 32 degrees a degree higher than the previous month, but there is a higher occurrence of rain.
Sea temperatures constantly rise up. Scuba diving and snorkeling are great, but the waves are quite flat. For surfing, Lo De Marcos, San Pancho, and Sayulita offers all-year-round surf-friendly water conditions.
Daily high temperatures are about 32 degrees and Daily low temperatures are about 19 degrees. Sea Temperature is at 27 degrees. The average rainfall is 12mm.
JUNE
Hot and humid June. Escalating as it approaches summer. It is usually cloudy and rains are more frequent, 10 expected rainy days on the whole month.
One of the best months to do water activities like diving, snorkeling, and swimming. The water is warm with great visibility. Surf sites have decreased, but in the southern part of Puerto Vallarta is Quimxto, it is one of the few sites that still offer suitable waves for surfing.
Daily high temperatures are about 32 degrees and Daily low temperatures are about 23 degrees. Sea Temperature is at 28 degrees. The average rainfall is 159mm.
JULY
The frequent rains indicate the start of summer. Almost half the month experiences rain and the overcast hang permanently on the sky. Plan your activities accordingly and carry an umbrella just in case. You can have fun indoor activities like attending classes on how to make chocolates or do some bar hopping downtown.
Temperatures turn from hot to uncomfortably muggy. Sea temperatures are constantly increasing, as visibility does. Snorkelers and divers will have the best time of their lives. Surfing is almost exclusively possible at Quimixto.
Daily high temperatures are about 33 degrees and Daily low temperatures are about 23 degrees. Sea Temperature is at 29 degrees. The average rainfall is 285mm.
AUGUST
Summer season's peak is felt in the 8th month of the year. Temperatures are often around or higher than 33 degrees. Umbrellas are a must as rain is the most frequent during this month.
Plan ahead and search for some rainy day recreations. Days are humid and skies are constant overcast. Sea temperatures rise up to around 30 degrees. The calm waters and excellent visibility offers the best time for diving and snorkeling. The city's southern part still offers excellent waves for surfers.
Daily high temperatures are about 33 degrees and Daily low temperatures are about 23 degrees. Sea Temperature is at 30 degrees. The average rainfall is 300mm.
SEPTEMBER
The 9th month offers a slightly cooler than the previous. It is still relatively hot and muggy. The sky is at permanent grey during the day due to clouds. Rain is still common but this month, it starts to decrease in frequency.
It is still best to line in your activities with the rainy weather. Of course, packing an umbrella is a must. Sea conditions are the same as it was in August. Mostly warm, calm, and decent visibility. Head south for better surf conditions. The rest of PV's water is flat.
Daily high temperatures are about 32 degrees and Daily low temperatures are about 23 degrees. Sea Temperature is at 30 degrees. The average rainfall is 288mm.
OCTOBER
September's weather conditions continue to early Octobers, with the same average highs and lows, rain accumulation, and humidity. By mid-October, skies start to clear up and rain occurrence becomes less. There is a 5-day rain rate this month.
Sea temperatures are similar to the previous month, staying clear and warm. San Pancho and Sayulita's surf conditions are getting better and more popular.
Daily high temperatures are about 31 degrees and Daily low temperatures are about 22 degrees. Sea Temperature is at 30 degrees. The average rainfall is 117mm.
NOVEMBER
The second to the last month offers great weather all over the city. It is warm and the temperatures in the afternoon rise above 31 degrees. It is very humid in the early mornings, but decreases as days pass. There's a couple of stray rains, otherwise, the rest of the month stays dry.
Sea temperatures stay at warm levels and surfing is starting to pick up its popularity all over the region. Humpback whales start to finish their migration and reach the region's water in late November.
Daily high temperatures are about 31 degrees and Daily low temperatures are about 21 degrees. Sea Temperature is at 28 degrees. The average rainfall is 24mm.
DECEMBER
One of the peak seasons, Puerto Vallarta is gorgeous in December.  The warm daytime provides an excellent time for water activities, while the cool evenings are best for sunset tours. Remember to bring an extra layer for when you explore the area at night.
Rains are slightly less frequent than in November. Days are quite dry and levels of humidity decrease. The skies are clear and partially cloudy on few days. Sea temperatures are around 25 degrees, same as in November and allow excellent times for water activities.
Surf as one of the most famous activities is excellent in December. Whale watching is at its peak, but Banderas Bay is the best area for the said activity.
Daily high temperatures are about 29 degrees and Daily low temperatures are about 16 degrees. Sea Temperature is at 25 degrees. The average rainfall is 21mm.
EVENTS AND FESTIVALS OF PUERTO VALLARTA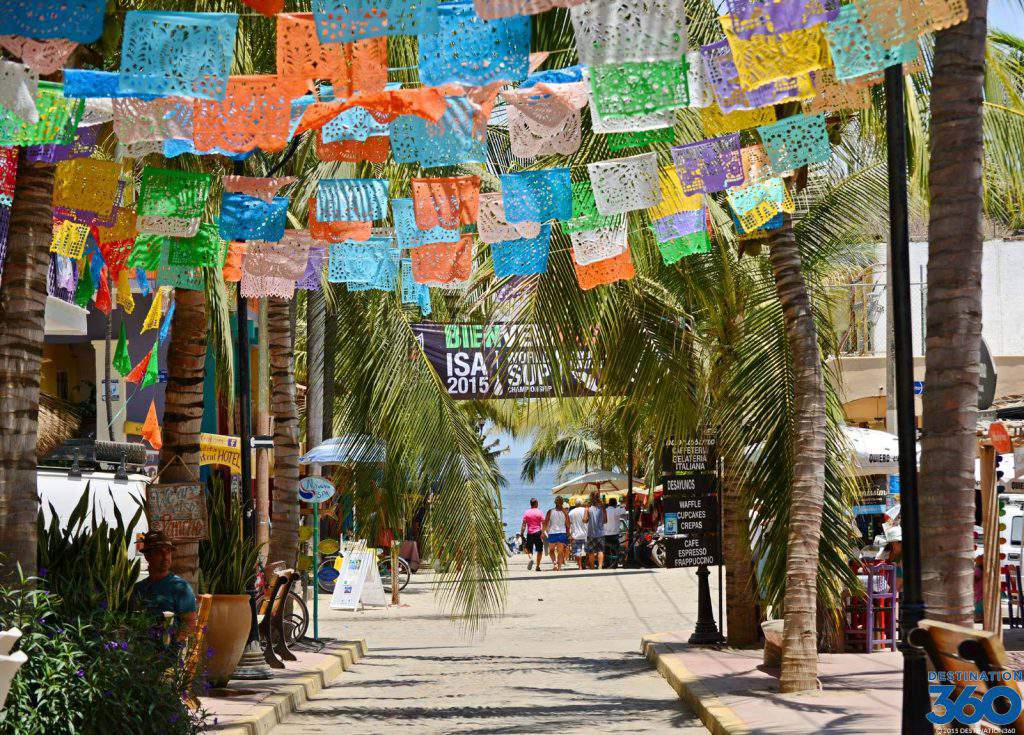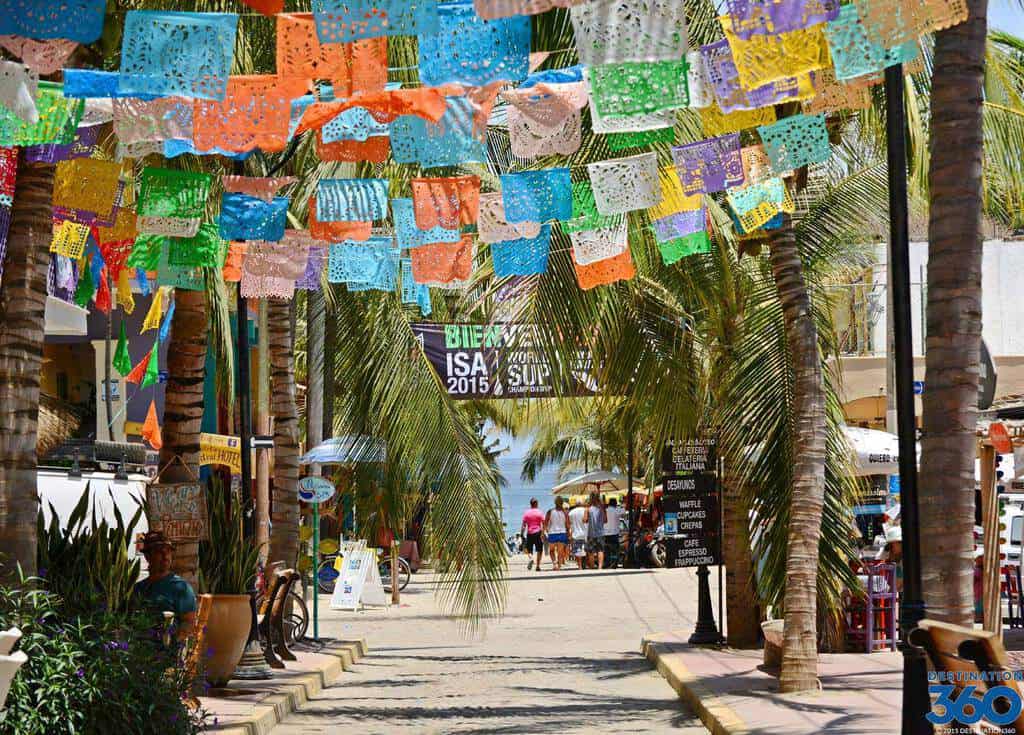 JANUARY
VALLARTA CUP
The Saturdays of January conducts a race along the Banderas Bay. It is hosted by Vallarta Yacht Club. There are several courses and can be so extensive and reach up to the south of Puerto Vallarta or the north of La Cruz. The event concludes with an enjoyable party at the club's headquarters.
FESTIVAL OF OUR LADY OF PEACE
Locally known as LA VIRGEN DE LA PAZ.  The Lady of Peace is the patron saint of Bucerias. The village holds an annual nine-day festival to celebrate the protector and mother of fishermen.
The beginning of the festival is marked by a marine pilgrimage with the Peace Torch; fishermen escort the torch from the shores of La Cruz to their home village Bucerias where they held a mass. The remaining days are spent with cultural activities, nightly entertainments, food vendors, carnival rides, and daily processions.
The last night of festivities is marked by setting on fire the Castillo. A framework of a three-story structure filled with fireworks.
FEBRUARY
SAYULITA FESTIVAL
The "magical town" held a festival that runs for five days. This is when the place showcases their local spirits and wine, movies, and music. There are also yoga workshops, concerts, tastings, and surfing. It attracts both foreign and local tourists, and hotels are almost all fully booked. Camping is a famous alternative. Book in advance, or know about the camping areas.
CHARRO NATIONAL CHAMPIONSHIP
Charros are traditional horsemen. This is a five-day rodeo where charros showcase their skills by roping and riding bulls. The area is lively with cultural shows, live music, lasso demos, and dances. Arena Vallarta hosts the competitions, while Los Arcos Amphitheater located in Malecon hosts the cultural events.
MARDI GRAS AND CARNAVAL PARADE
This celebration is sometimes held in March as it is the last time people can have fun before entering the Lent season. The evening the parade starts at North Hotel Zone through Malecon, continuing towards El Centro and ends near the pier of Los Muertos.
The festivities continue with big parties, floats, and beads. The Carnaval parade attracts around 30, 000 people so, planning ahead and booking hotels is recommended. This is also a big hit with the LGBT audience, clubs and hotels often offer special events.
MARCH
VALLARTA WINE FEST
Restaurants and hotels have a five-day celebration around town. There are wine tastings, special dinners, and lectures held all over the town.
Lazaro Cardenas Park is at full bloom as the street festival rejoices by offering entertainments like live music, arts, and cheese and wine tasting.
BANDERAS BAY REGATTA
The event features three-day sailboat races. Here, race boats and cruisers are welcome to compete. In the evenings, Vallarta Yacht Club continue the party with live music, food, and dancing.
DAMA JUANA RAICILLA FESTIVAL
Mexico has popular liquors like mezcal and Tequila, but the Mexican moonshine which is called Raicilla has its own festival. The two-day festivity is held on a Cuale River Island. There are food and raicilla tastings, distillers' exhibits, mariachi music, and many more.
APRIL
PUERTO VALLARTA TACO FESTIVAL
This epic get together of taco restaurants offer an overwhelming variety of this delicious Mexican dish. The food festival is completed with beer and tequila shops, music, dances, and even lucha libre which is Mexican wrestling.
BUCERIAS OYSTER FESTIVAL
Otherwise called the Feria de Ostiones is a festival dedicated to the oyster divers. It is held right at the end of the shellfish's season. Divers are tested by competing to catch the biggest oyster.
Enjoy live music as you dine on tons of ceviche and oysters.El Punto Beach also hosts a pageant to look for the next queen of oysters.
CHILDREN'S DAY
Locally known as the El Dia del Niño. This is a holiday for kids filled with gifts, special activities, and fun games. It is not a formal holiday, but most school closes during this day and let their children enjoy the one-day attractions.
Kid attractions like amusement parks and zoos offer discounts as a treat for children. Visitors can join in by giving street kids candies or toys.
VALLARTA AZTECA INTERNATIONAL FOLKLORE FESTIVAL
This festival is another example of how Mexicans value their history. More than 600 dancers with 15 unique dances and cultures join annually. The performers represent Mexico, South, and Central America. They perform mostly folkloric dances.
MAY
VALLARTA PRIDE
Zona Romantica along with Vallarta are the premier destinations for Pride events. The 9-day celebration offers numerous activities, like drag derby, parades, film festivals, beach parties, dancing, live music and many more.
Be part of the festivities by booking your reservations in advance. You can still find other accommodations, though they are a little bit farther from the center of action.
MAYOFEST PUERTO VALLARTA
Celebrate in a lighthouse and on Malecon's Los Arcos Amphitheater, some activities are entertainment, concerts, and sports that last for five days.
There are lots of street foods to choose from and the festival ends with a firework display.
RESTAURANT WEEK
This is a two weeks long gastronomy event in late May held in the best foodie destinations all over Mexico. Guests can have a try of their inventive, three-courses that can be mixed with other meals of the guests' preference. The foods are delicious, filling, and inexpensive, making this period a less expensive time to explore Puerto Vallarta's gourmet scene.
JUNE
NAVY DAY
Also known as El Dia de la Marina. This festival is held to commemorate the first Mexican ship to have 100% native crews and also to honor every navy crew from the past and currently serving. The morning is busy with boats sailing into the waters and laying flower wreaths on the ocean. They held competitions at sea for those who sailed with the wreaths and celebrations and merry-making along the docks and beaches for people waiting for the return of the boats.
RHA FESTIVAL
Electronic music is hanging heavy on the air, as Punta Mita hosts a two-day music fest.  The beach is packed as DJs hype the crowd all night. "RHA Experience" is an added couple of days to listen to much mellow concerts and hosts pool parties.
JULY
BANDERAS BAY FISHING TOURNAMENT
When there's an abundance of tuna and marlin in the waters, a fishing tournament must be held.  The event is hosted by Bahia de Banderas Fishing Club at the Paradise Village Marina that lasts for two days. The largest marlin catch that weighs 322 kg was caught in the area.
NIIJIMA MEXICAN SURF OPEN
A surfing competition for all is held at San Pancho. Amateurs and experts compete to prove themselves and to take home the 100,000 peso money prize. The three-day competition is complemented by an open-for-all beach volleyball and beer pong. Entertainment is set like live music, and DJs hyping the crowd.
AUGUST
CRISTO DE LOS BRAZOS CAIDOS
Translated as Christ of the Cyclone, this is celebrated specifically in Barra de Navidad where a local miracle took place.
In 1971, a strong hurricane pushed residents to abandon their houses and go to the church for refuge. As they wait for the impending devastation, the crucified Christ's arm fell off. At the same time, simultaneously the storm came to a halt.
Ever since the town continues the annual celebration with processions, rosaries, street food, live entertainment, and fireworks.
PUNTA MITA BEACH FESTIVAL
At Kupuri Beach Club, there is a festival that offers numerous water activities like windsurfing, treasure hunt underwater, paddle boarding and many more for two days.
Replenish your energy levels by stopping by at Punta Mita's high-end restaurants that offers an upscale food experience and new cocktail mixes.
If you are with your family, an event that runs from 9 am to 8 pm in the same area is seemly.
SEPTEMBER
NATIONAL CHARRO DAY
Mexican cowboys are honored annually every September, specifically on the 14th day of the month. There is a parade that features charros in their best cowboy attires. At night, another parade is held that starts in Malecon and ends at the Los Arcos Amphitheater.
The celebrations continue with lasso demos, dancing, mariachi music, and street parties.
INDEPENDENCE DAY
September 15 is the beginning of the two-day celebration. They start off by feasting on traditional foods at the square. By 11 pm the independence cry or, grito is called out by the crowd accompanied by fireworks and bells. The next day, a military parade is held and more gastronomical festivities continue.
SAN PANCHO DAYS
This is to celebrate the guiding saint of San Pancho who is St. Francis of Assisi. The place is located in the north of Sayulita and is very famous among surfers. The festivity which lasts for nine days is filled with rodeos, food, parades, live music, carnival rides, and dancing. The celebration takes place in different areas of the town every day, moving the festivity every day and every night.
The festival ends with final rodeo, wild parties and at midnight setting the Castillo on fire. Castillo is a turning structure filled with fireworks. This event lasts from the 25th of September to the 4th of October.
OCTOBER
VALLARTA NAYARIT GASTRONOMICA
A more luxurious culinary conference that features world class sommeliers and chefs. The four-day conference offer tastings of wine and food, cooking demos, special dinners, and workshops. 
Contemporary, radical, and traditional ways of preparing foods feature regional, local, and international cuisines.
HALLOWEEN
The day of the dead is merged with the celebrations of the Halloween. The 29th of October to November 2nd is a much bigger occasion than the usual October 31st Halloween in other countries.
However, they do dress up and have costume contests too. Adults party at bars and kids go from house to house with the greetings, "Queremos Halloween". It works the same like the trick or treating most are familiar with. The children dressed in costumes go around the neighborhood collecting candies and treats.
NOVEMBER
ALL SAINTS' DAY
Locally known as Dia de Todos Santos. This day is dedicated to honoring the deceased children. People offer treats, toys, and sugar skulls in the cemeteries, or at their altars at more.
The City Hall and the Cuale River Island center set up altars along with other local businesses.Decors like the Catrinas which are skeletons in fancy dresses, altars, and more burst of colors adorns the streets.
ALL SOULS DAY/ THE DAY OF THE DEAD
Dia de Los Muertos is not like the gloomy and scary event in other countries. Here they decorate the place in colorful style and altars are lined with marigold petals and candles as a pathway for the return of the spirits.
Additional activities include keeping vigils, offers cigarettes, tequila, and other foods favored by the deceased.
 The town is bustling with mariachi, folk dances, Catrinas, street foods, and pastries.People crowd at the Municipal Cemetery, Malecon, Emiliano Zapato area, and Hidalgo Park.
FESTIVAL GOURMET INTERNATIONAL
The time when culinary art in the neighborhood is at its best. It includes cooking demos, forum discussions, art festivals, and restaurant hopping.
The ten-day food expo is a food haven. There are also guest chefs, foreign and local who exchanges culinary and cultural knowledge.
INTERNATIONAL FISHING TOURNAMENT
A three-day fishing competition. Mostly competing to catch record-breaking sailfish and marlin. Marina Vallarta serves as the event's reception. The third day is when they announce awards and give out cash prizes.
DECEMBER
THE GUADALUPE PROCESSIONS
From December 1st-12th commemorates the event when Virgin Mary appeared to Juan Diego, an Aztec peasant in 1531.
Both Catholics and Aztecs held numerous processions into Guadalupe Church. Processions start around the afternoon and finish after midnight. It gets crowded and longer as the festival comes to an end. These processions' arrival is signaled by bells ringing.
The final night is celebrated with live music, folk dances, feast of traditional foods, and a firework display.
CHRISTMAS POSADAS
Nine days before Christmas, the reenactment of Joseph and Mary's journey begins. Participants go from house to house as Mary and Joseph did; when they reach the final destination, the party begins.
 There are piñatas, traditional Mexican foods, and some special juice. Christmas Eve is the last night of the Posadas. It is when the procession heads to church for the mass.
NEW YEAR'S EVE
The whole town is in a festive mood. There are concerts, street parties, and firework displays everywhere. Los Muertos Pier gets flocked by crowds as it has the best spot to watch the firework show.
Fine dining restaurants are full, so advance reservations are recommended. Bar hopping is also a popular activity.
Puerto Vallarta is more than just another vacation site. The wonder of the place doesn't lie on the beholder, but to the brave adventurer. Visit and explore on your own, mingle with the locals, and know about their culture.