Best Places To Stay in Bangkok
Bangkok is the capital of the kingdom of Thailand, this Asian city is full of contrasts that make it one of the most visited cities in the world. To talk about Bangkok is to talk about culture, tradition, history and gastronomy, but it is also to talk about modernity and vanguard. There is no denying that Bangkok is a city that has everything. The great amount of activities to do in the Bangkok, usually go from the historical to the modern of each place and there is something for every taste.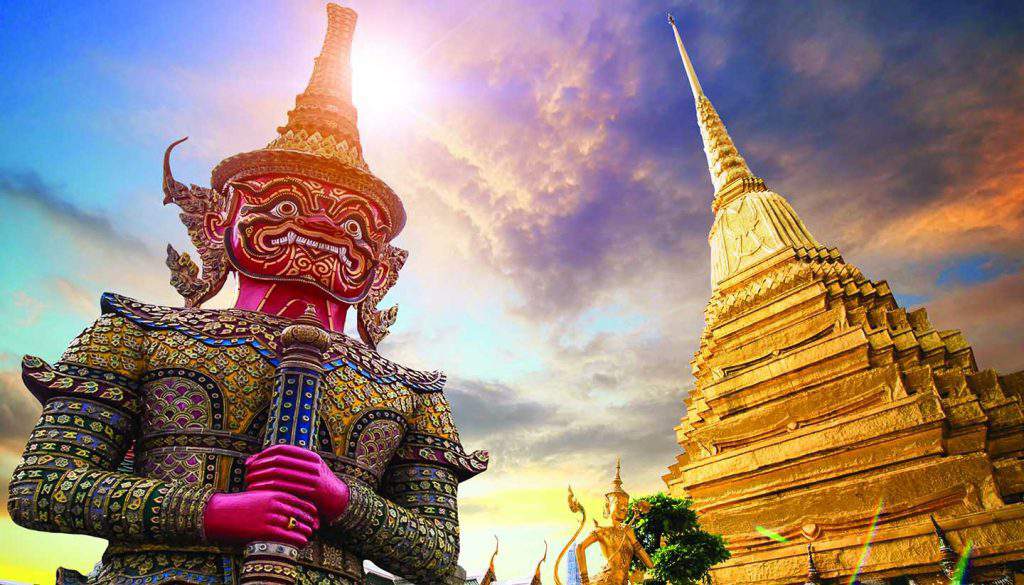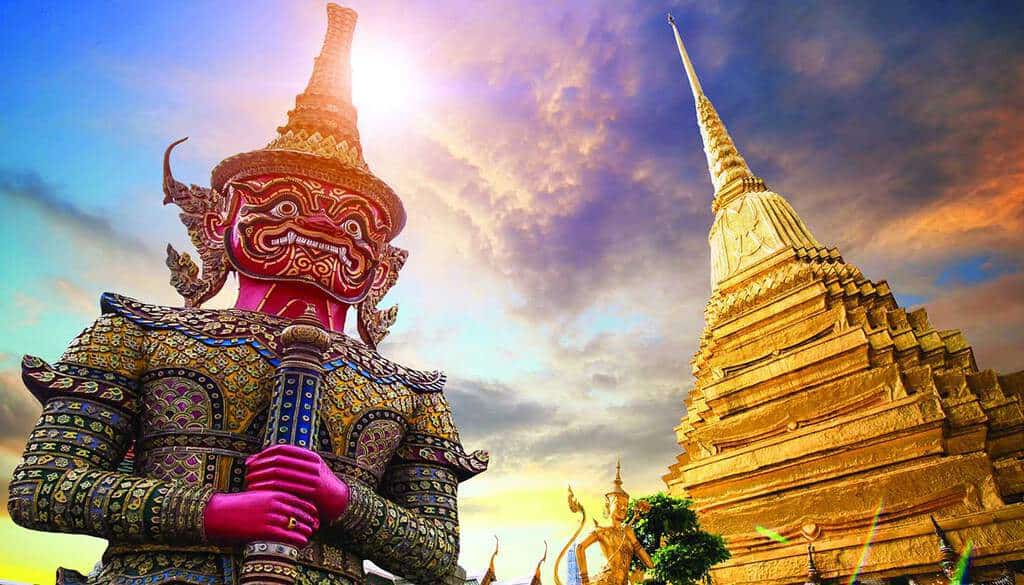 Bangkok Neighbourhoods
Sukhumvit Area
This is also known as Siam Square for its location perfect to go shopping for Bangkok's best and biggest malls, shops and markets. Siam Square covers several miles of areas in Bangkok. All of its areas are very near the BTS Skytrain and subway where you can conveniently travel everywhere in Bangkok. The east side of the area still has some big malls but is mostly full of roads and pathways. There is also no need to worry about where to eat and drink since all of the areas are full of restaurants and food corners.
Riverside Area
This is where you can find the best hotels in Bangkok. This area is a bit far from Siam Square where you can go shopping, but you may stay near the Skytrain so you will have easy and convenient access to Siam Square. If you are interested in sightseeing the historical culture of Bangkok, there are many attractions located close by. Though sightseeing down the riverstream is perfect for travellers, long trips can also be arranged with private boats on the riverfront.
Khao San
If you are looking for the cheapest place to stay, this area is where most of the backpackers go. Though there are still some residential parts, some reasonable hotels are still built around the area. There are some cultural attractions near the area that are perfect for sightseeing. However, the Skytrain is far from the area so you will have to transport by taxi, bus or tuk tuk. With these ways, expect that you will be mostly stuck in traffic so you will be spending much time on the road.

Other Areas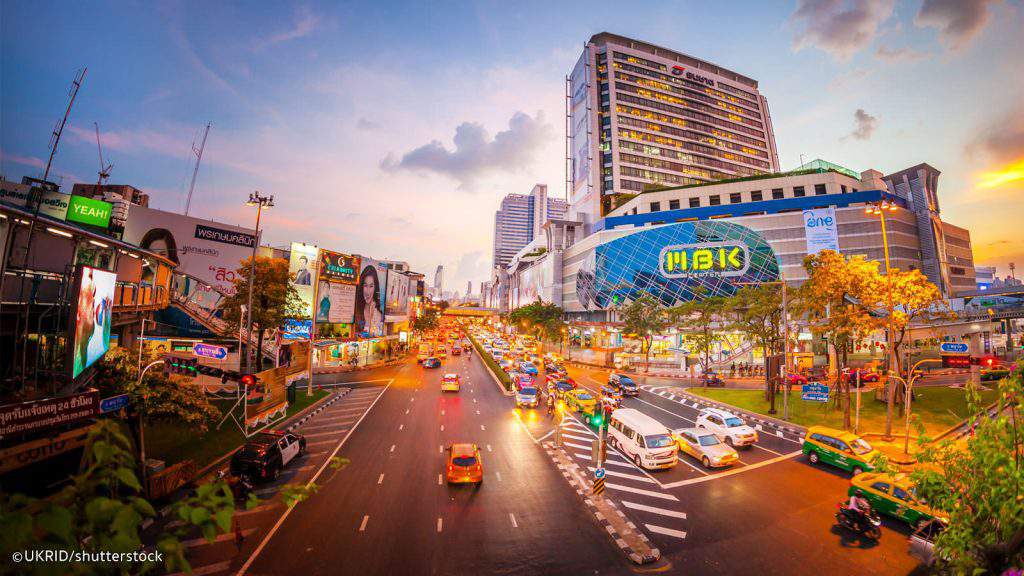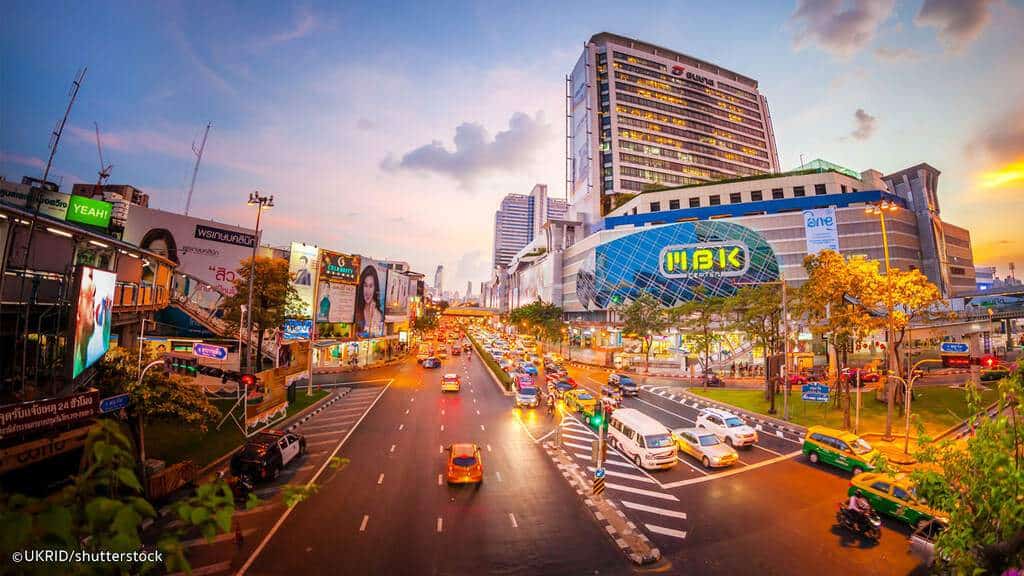 The Siam Area, more popularly known as Siam Square, is the heart of shopping centres of Bangkok where you can find famous and luxurious brands, discount stores, designer boutiques and many more. Alongside with these, you can also find many music stalls, bookshops, coffee shops, bars and restaurants around the area. The area has many entertainment and services such as cinemas, salons, spa and etc. You may visit Siam Discovery, MBK, APEX, Siam Paragon, Central World, Siam Vintage, ZEN, Tokyu, and so many more. You can expect that the area is very busy, though it is perfectly safe to go around the area. Our recommended hotel is the Anantara Hotel.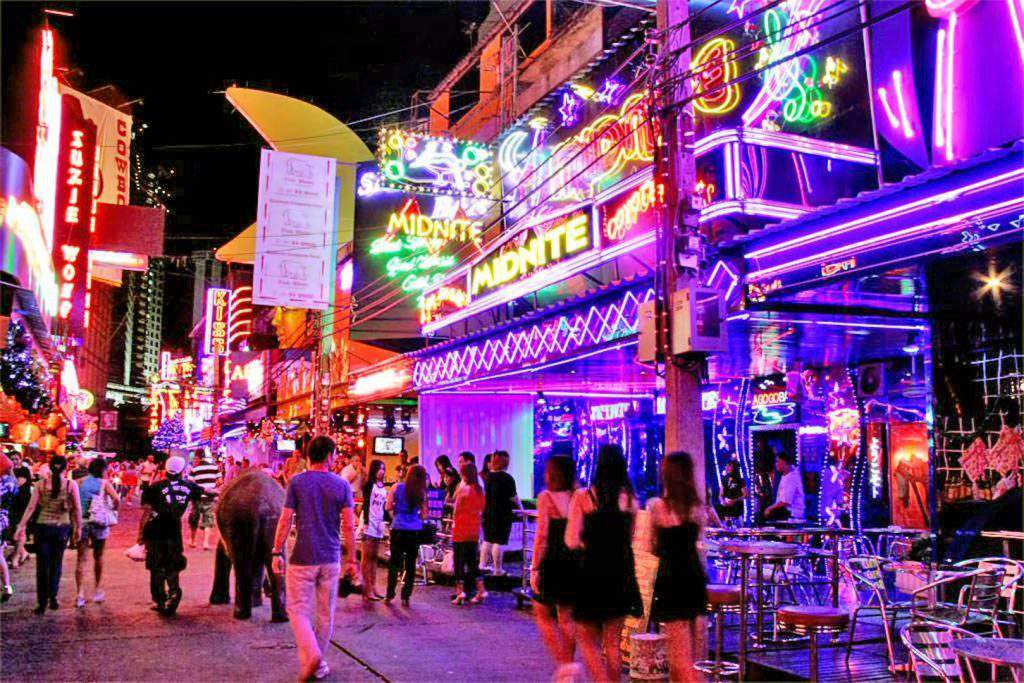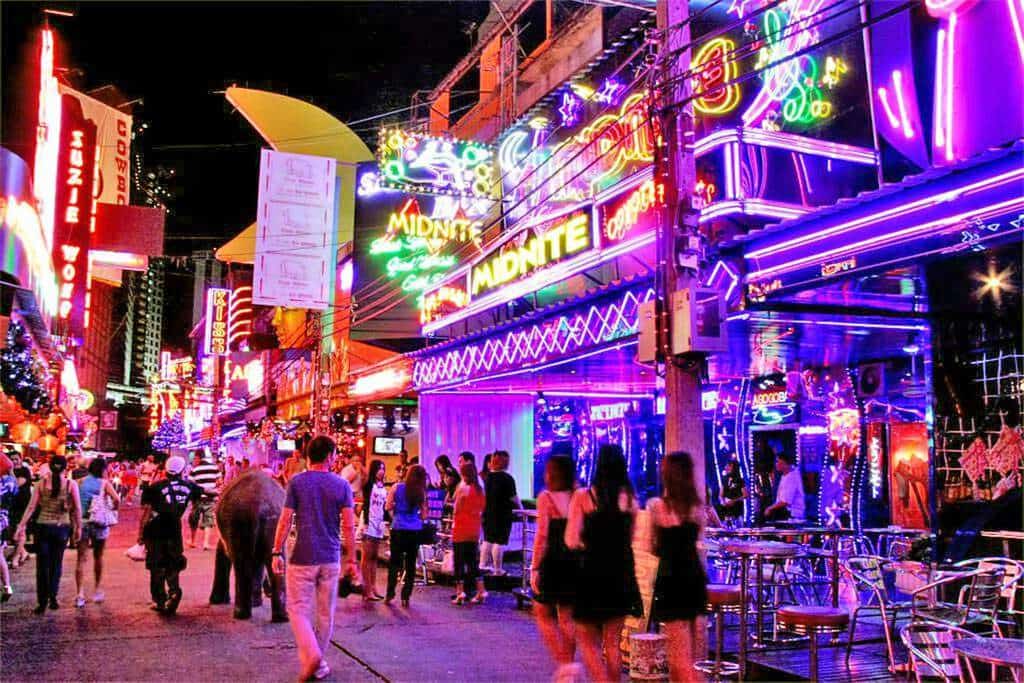 Sukhumvit is where the nightlife is. The five star hotels and best fine-dining restaurants prove that the area has the best accommodations and services in Bangkok. A lot of foreign nationals live in the area. There are many international clubs and food corners, but the quiet ambience of cafes are concealed in the small streets that leads to the highway. Sukhumvit is very accessible with the Skytrain which makes it more convenient to go around the area.
There are two famous districts in the area where prostitution is common, Nana Plaza and Cowboy Soi. Because of this, some people tend to dislike the place. If you don't like visiting these places, you may visit Cheap Charlie's, Benjasiri Park, WTF Gallery and Cafe, Saen Saeb Canal, Arab Soi and many more. Our recommended hotel is the Sheraton Grande.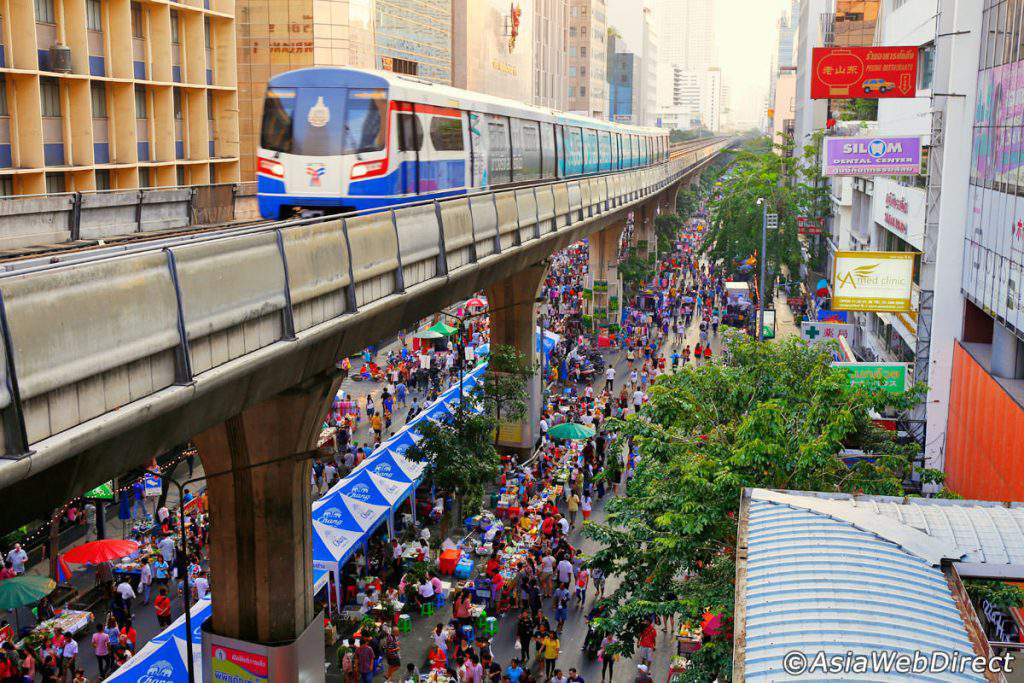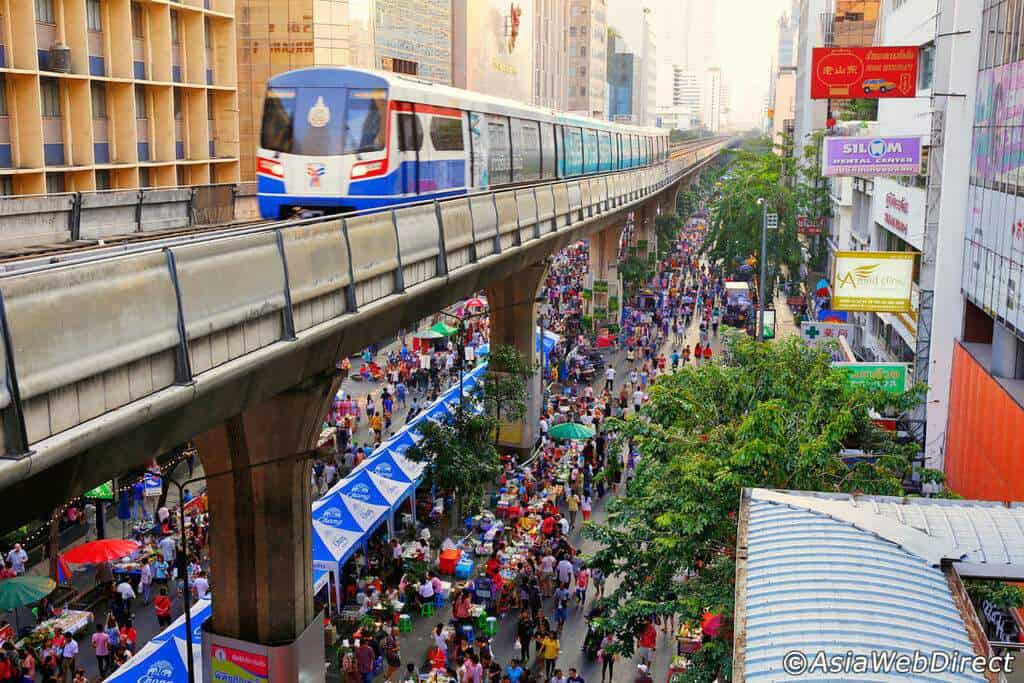 During the day, Silom is the business area of Bangkok. The area is full of tall buildings belonging to prestigious financial and investment institutions, law corporations and other office establishments. When the night falls, the atmosphere of business-like environment changes into lively street life where sidewalk vendors and stalls along the small streets of Silom Road and Surawong Road open up especially in the Patpong Night Market. Some other places that you can visit in Silom as a tourist are Sky Bar, Museum of Bangkokians, Daimasu Japanese Izakaya, Indian Hut and many more.
Many travellers are interested in visiting Patpong, the very famous area for prostitution, where you can find cheap bars and love hotels. If you are looking for a more luxurious environment, you can find it along the streets of Sathorn. Our recommended hotel is the Banyan Tree Hotel in Silom.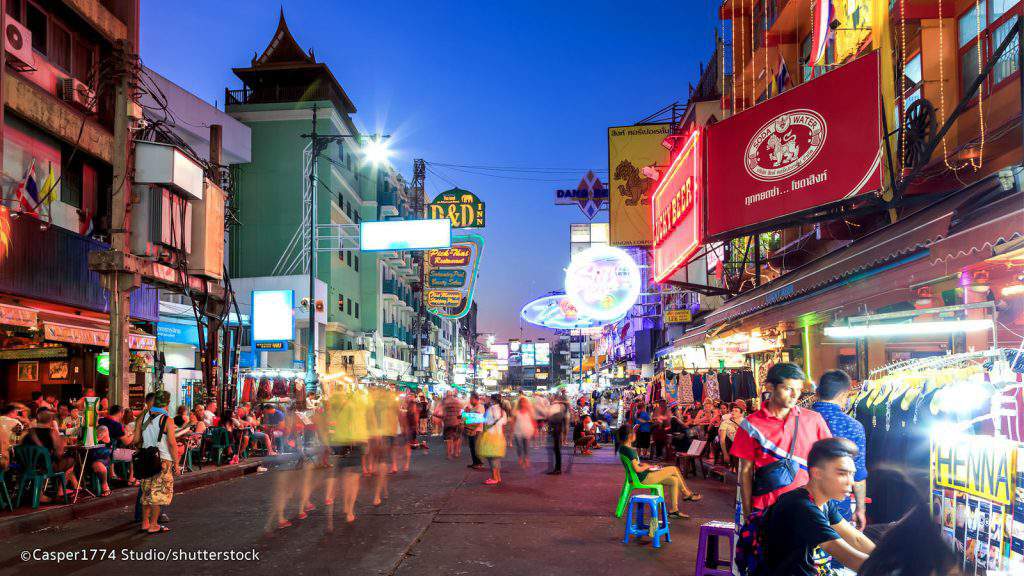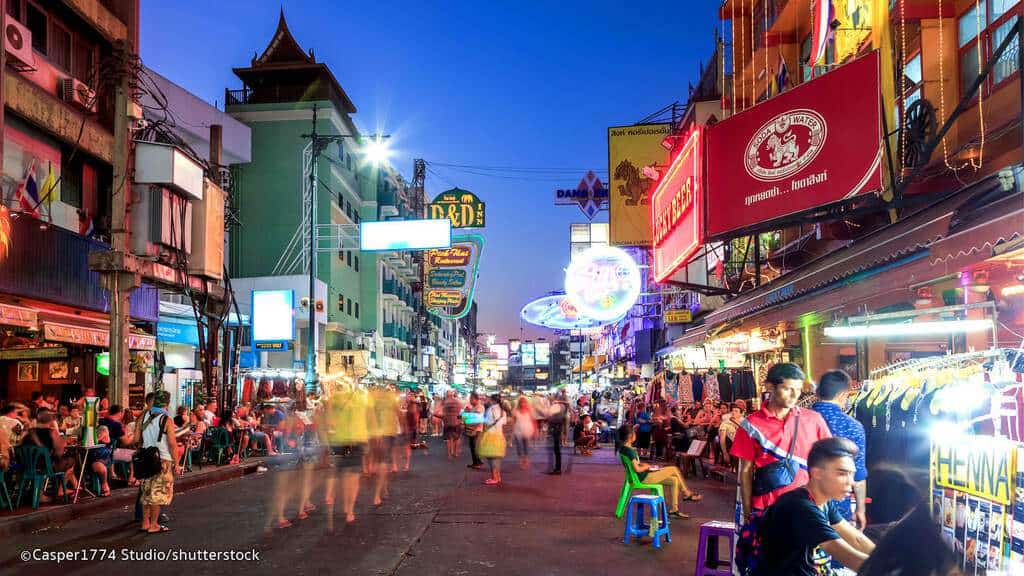 A lot of backpackers prefer to stay around Khao San where there is a long line of street food, restaurants, shops and bars. However, people are adding up more reasonable hotels and shops in the area every year. The neighboring area is called Banglamphu. Visiting Khao San may greatly depend on your travel preferences but it's still worth visiting. Many visitors think it is a great place for sightseeing since you can find many cultural attractions in the area, e.g. Great Palace. This area is still open even very late in the evening so you can easily find a place to stay in case your flight gets delayed, you arrive very late at night and you haven't reserved a hotel yet. It is also possible to go around the area on foot.
You may visit Santichai Public Park, Soi Rambuttri, Poutine sans Frontieres, Baghdad Cafe, Wat Arun, Gecko Bar, Wat Pho, Mr. Yim's and many more. The small streets around the areas have unusual designs which gives you a unique Thai atmosphere experience. However, BTS Skytrain and Metropolitan Rapid Transit do not pass through this area so you will have to use a taxi, bus or tuk tuk to go around. Services like ATMs, foreign exchange, and internet cafes are very much available. The room rent for a day is very affordable, as well as the food. Our recommended hotel is Riva Surya.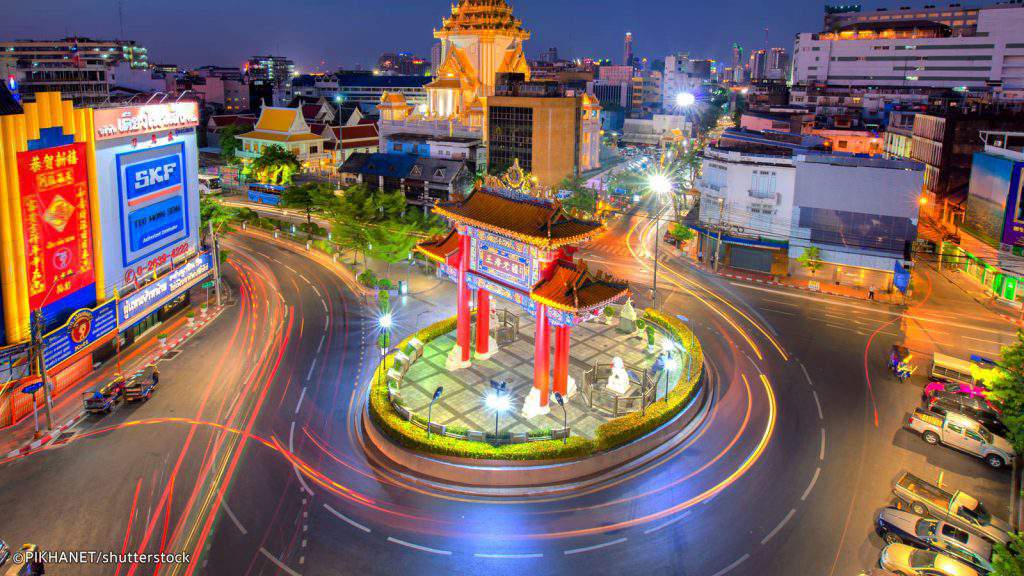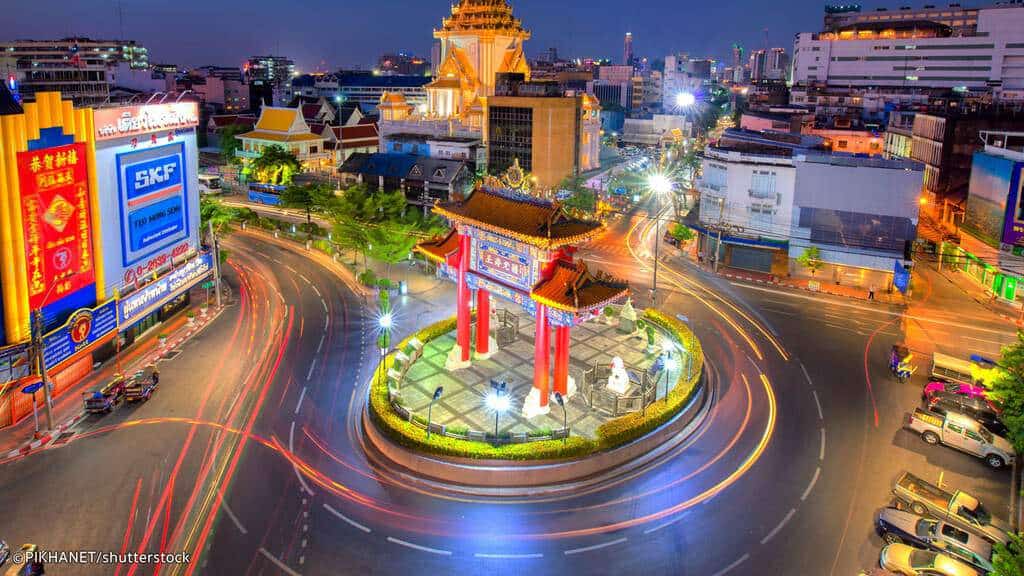 Chinatown is the oldest area in Bangkok. Back in early 1780's, Chinese sellers came to the east side of the river of Chao Phraya. Even today, trading is still very much alive in the area. Since Chinatown is where Chinese migrants do their living and their jobs, the area is not much of a sightseeing place for travellers. However, the busy people, market and, especially, the gold shops make the area so lively and frantic. There are not many services and attractions around the area for travellers to enjoy. But you may try to visit Pak-Khlong Market, Yaowarat Road, Rut and Lek Seafood, Golden Buddha, the Museum in Saphanthawong and many more. Our recommended hotel is the Shanghai Mansion.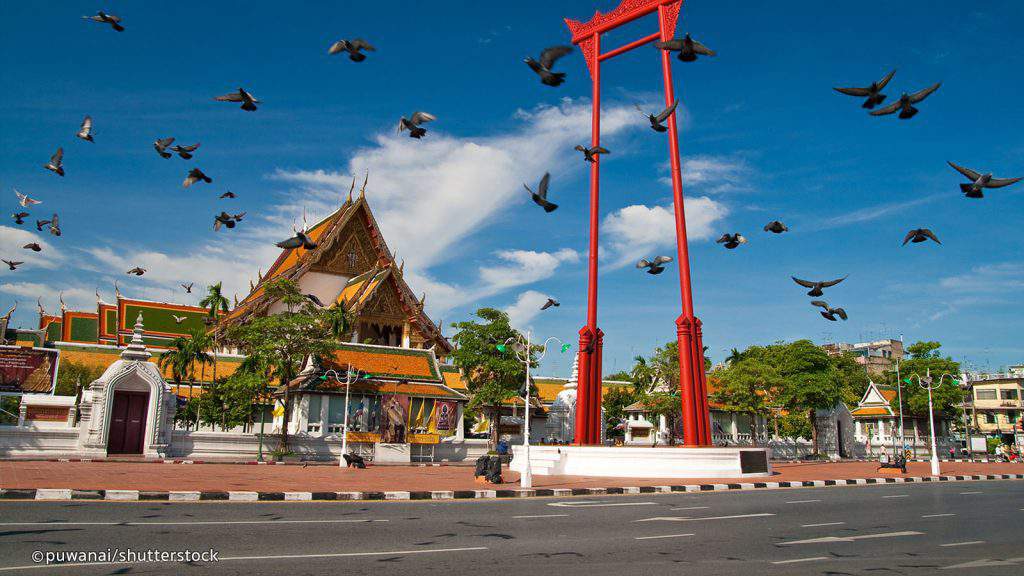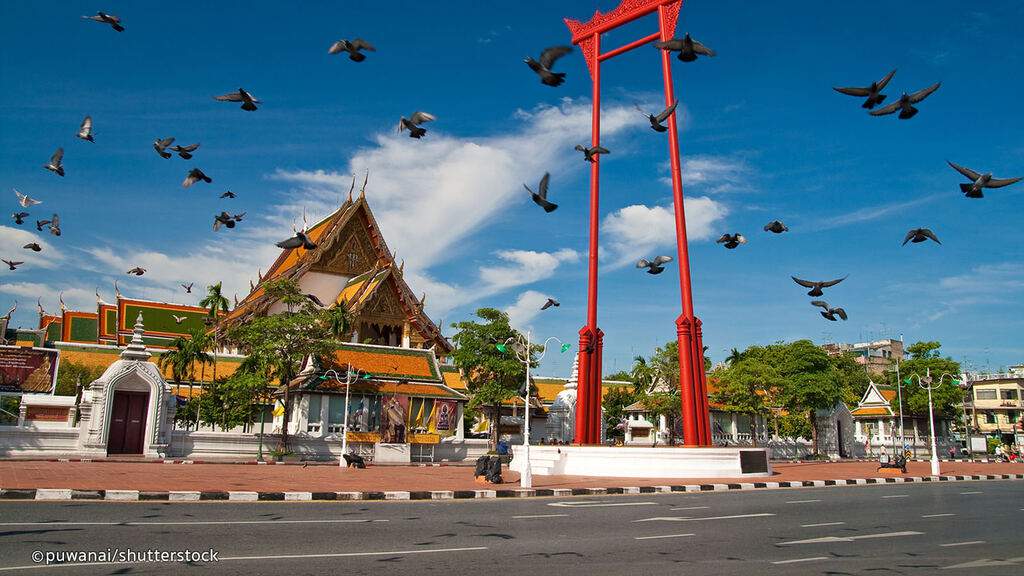 Rattanakosin has the river and other canals as trench. This old town in Bangkok is the most historical city of Bangkok where you can find excessive attractions, such as temples, museums, palaces and etc. Some of the places you may visit are Rattanakosin Exhibition Hall, Grand Palace, National Gallery, Wat Phra Kaew, Wat Mahathat and many more. Since the Old Town is small, you can travel the area on foot but make sure to wear the appropriate clothing for temples (e.g. no bare shoulders and slippers). Our recommended hotel is the Chakrabongse Villas.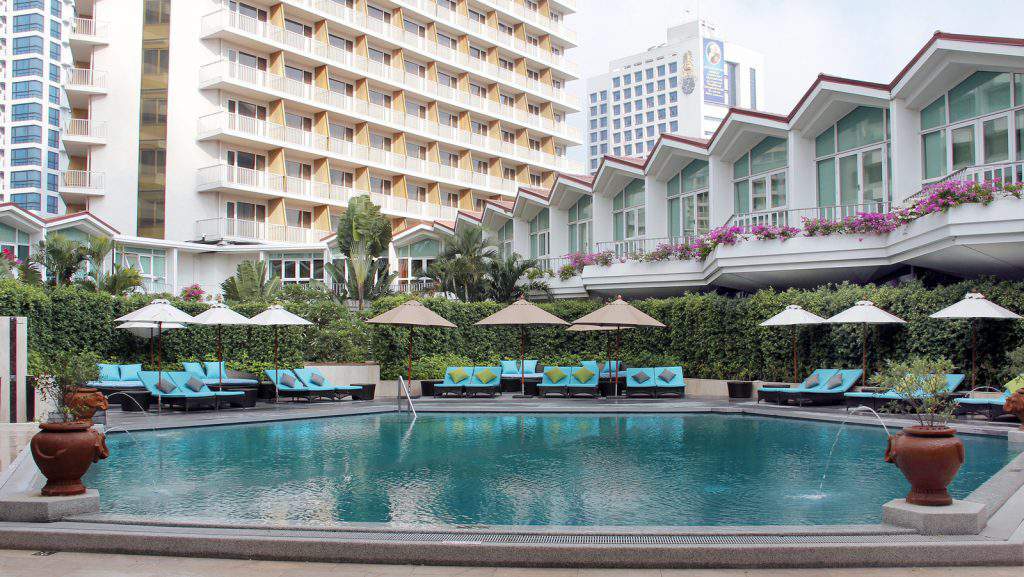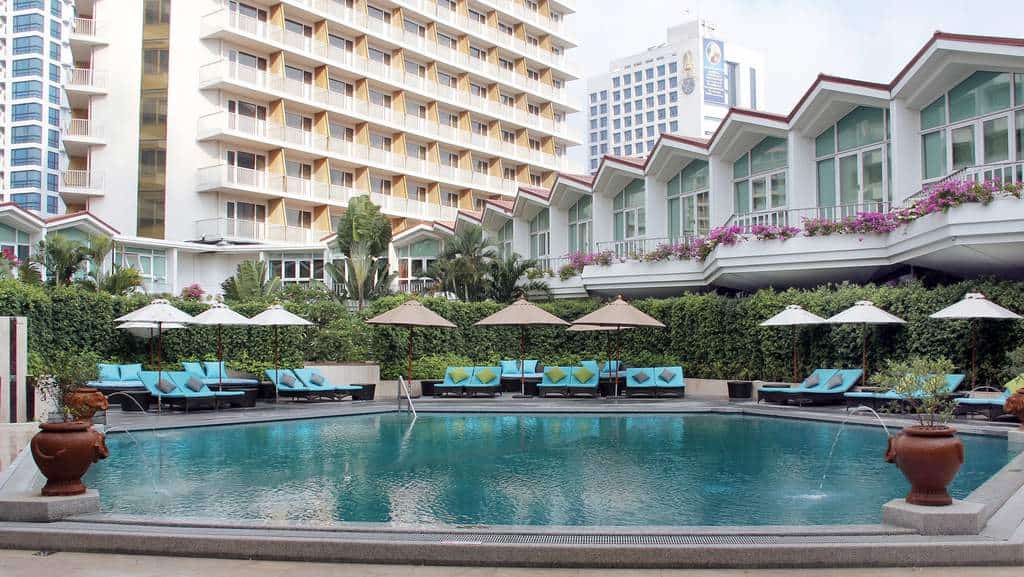 Dusit, where the famous Dusit Zoo is located, has political and international establishments all over rather than sightseeing sites. However, you might want to try to visit the Ancient Clock Museum, National Library, Vimanmek Mansion and Ananta Samakhom Throne Hall. You can find the Grand Palace and National Parliament in Dusit where its wide streets has large trees. The only thing you can try to visit is the dance performances traditionally given by Thai nationals in Dusit Palace. However, Dusit is likely the next trendsetting city so there are many new constructions for hotels, shops and bars, unlike several years ago. Our recommended hotel is The Siam Hotel in Dusit.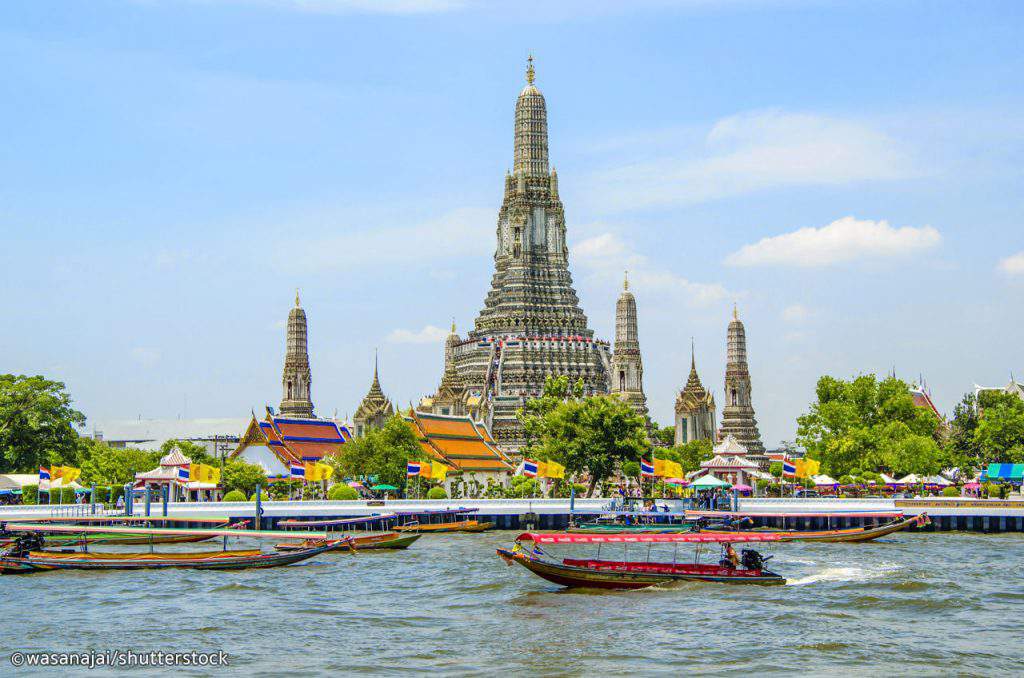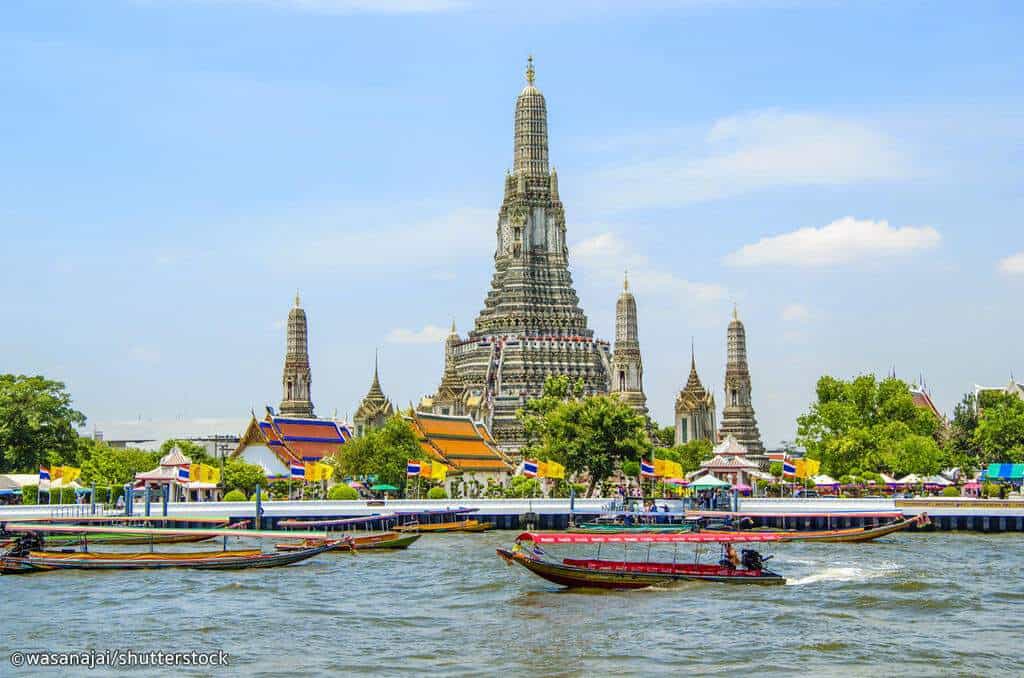 If you're looking for calm and more traditional Thai environment, you may want to stay in Thonburi. For those who are allergic to air pollution, bikes are preferably used in the streets of Thonburi. It is located on the west part of the Chao Phraya river and its canals are surrounding the whole neighborhood area which makes it easy for sellers to use Ruea Hang Yao in selling noodles.
Travellers use this opportunity to rent this kind of boat in Taling Chan Floating Market to go around the city and see the marketplace. Our places you can visit are Arun Ammarin Road, Khlong Bang Laung Artist Village, Wang Lang Market, the Memorial Park of Princess Mother and the Anthropology Centre of Princess Sirindhorn Debaratanasuda Kitivadhanadulsobhak. You may have to use tuk tuk or boats to reach Thonburi since the Skytrain is limited until Southern Khlong San area only. Our recommended hotel is the Anantara Riverside Bangkok Resort.