Family Friendly Hotels in Crete
Crete is one of the most popular places and one of the safest destinations for a family vacation. Enjoying its spectacular landscapes, delicious food, endless beaches, and the great hospitality of its inhabitants, will surely make it one of the most precious memories for the whole family. Here re the suggested family friendly Hotels in Crete.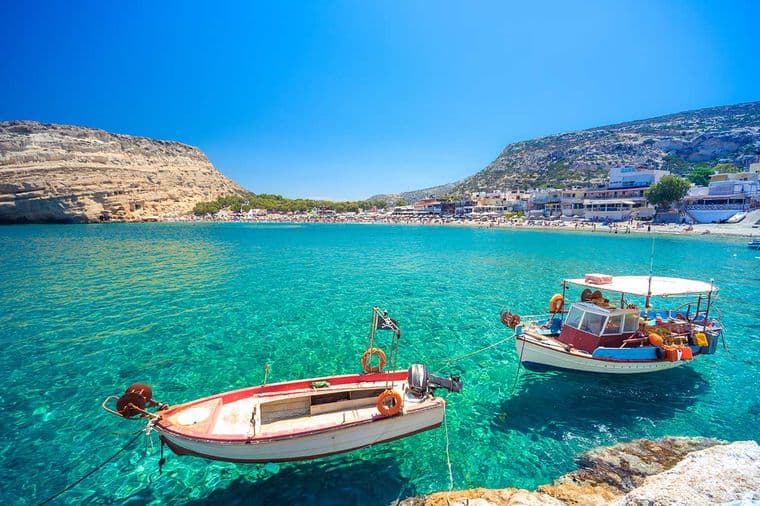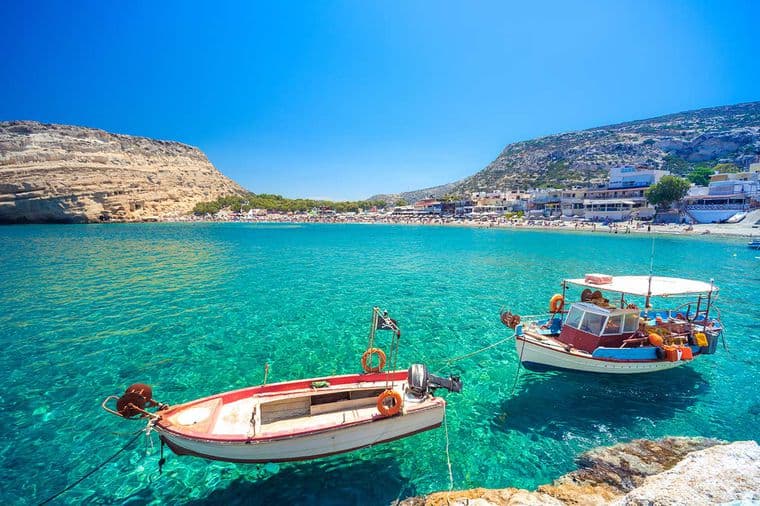 The most efficient online site to book hotels at great rates is booking.com. You can find out more about the best time to visit Crete here.
Best Places in Crete
Chania– appealing, stunning and lovely
Agios Nikolaos– chill, pretty but more affordable
Elounda– Agios Nikolaos' first class counterpart
Rethymno– edgy and less crowded counterpart of Chania
Knossos– best site for history 
Heraklion– rough and less panoramic than the others but worth the side trip
Our Top Picks
Chania's Most Family-friendly Hotel: Palazzo Duca
Elounda's Most Family-friendly Hotel: Elounda Mare Relais & Châteaux Hotel
Rehtymnon's Most Family-friendly Hotel: Atlantis Beach Hotel
Heraklion's Most Family-friendly Hotel: Aquila Atlantis Hotel
Crete's Top Family-friendly but Affordable Hotel: Mantraki Hotel Apartments (pocket-friendly and spacious room for families)
Crete's Water Parks
The biggest water park in Crete is WaterCity in Heraklion. 
In Chania- Limnoupolis
In Hersonnisos- Aqua Plus and Star Beach
Elafonisi beach is Crete's most ideal beach for kids. You can reach it from Chania in around 1 ½ hours by car or bus.
Crete's Top Hotels for Kids
To grab great room deals and prices, make sure to reserve your hotels at least 6 months until 9 months prior to your trip. The online site booking.com comes in handy for this. Clicking the names of the hotels below will redirect you to booking.com.
Chania
Contact No. +30 28210 95466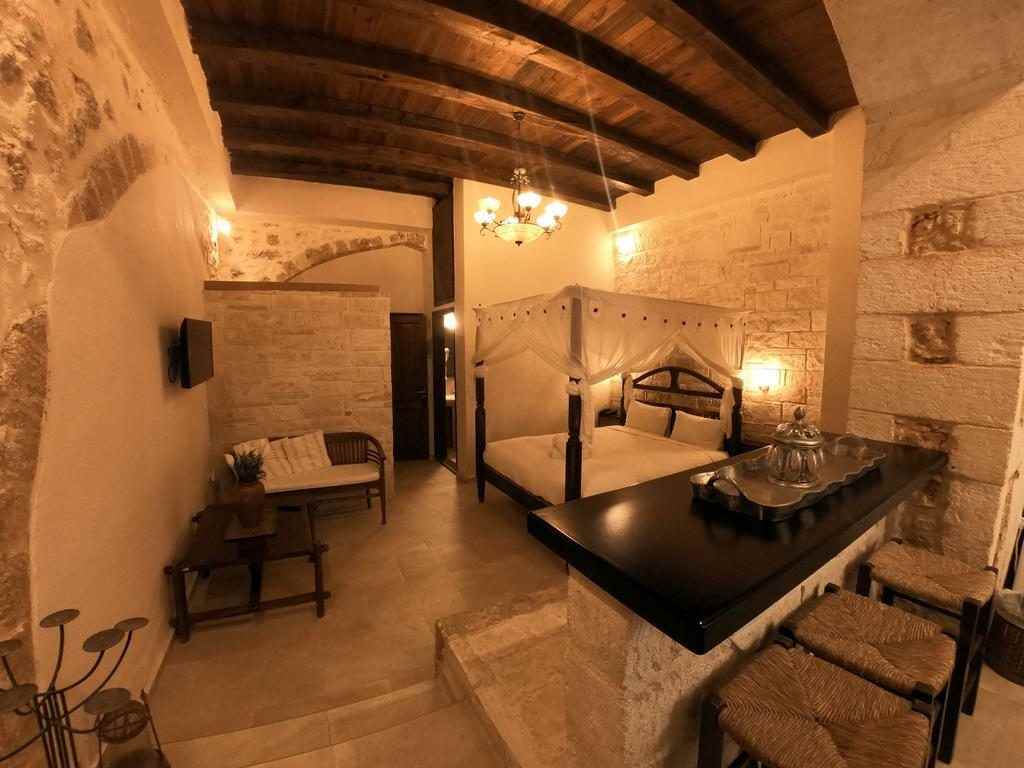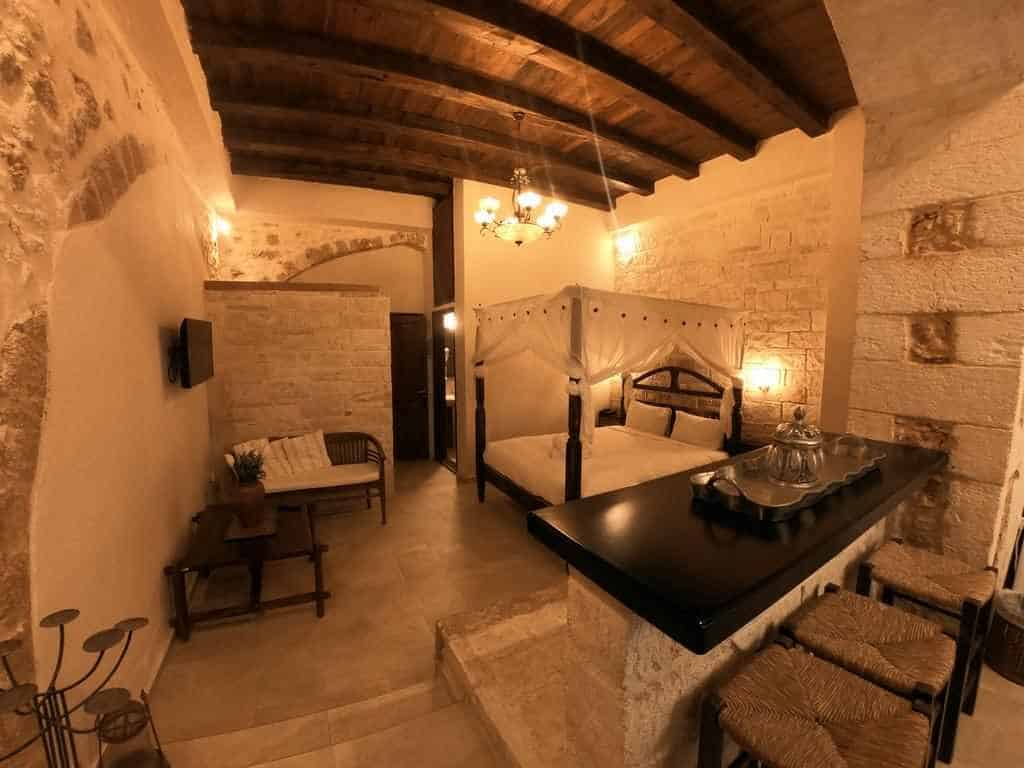 This Venetian-style house renovated into a hotel is strategically situated in Chania's old town. The port, markets, stores and dining places are all just a short walk. The property is divided into junior and split-level suites. Junior suites can accommodate a maximum of 4 people. While split-level suites can accommodate a 5-member family. Some rooms have four-poster beds. All rooms are equipped with coffee/tea-making facilities, refrigerators, and kitchenettes and has wooden ceilings, wrought-iron furnishings and tiled floors.
Contact No. +30 28210 70460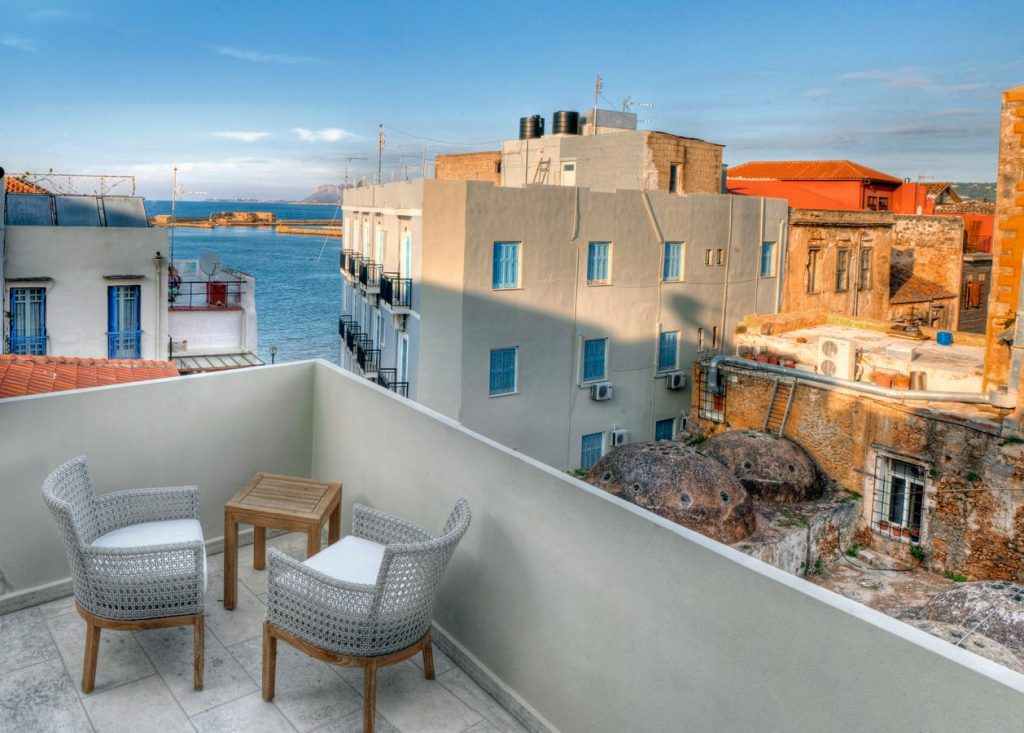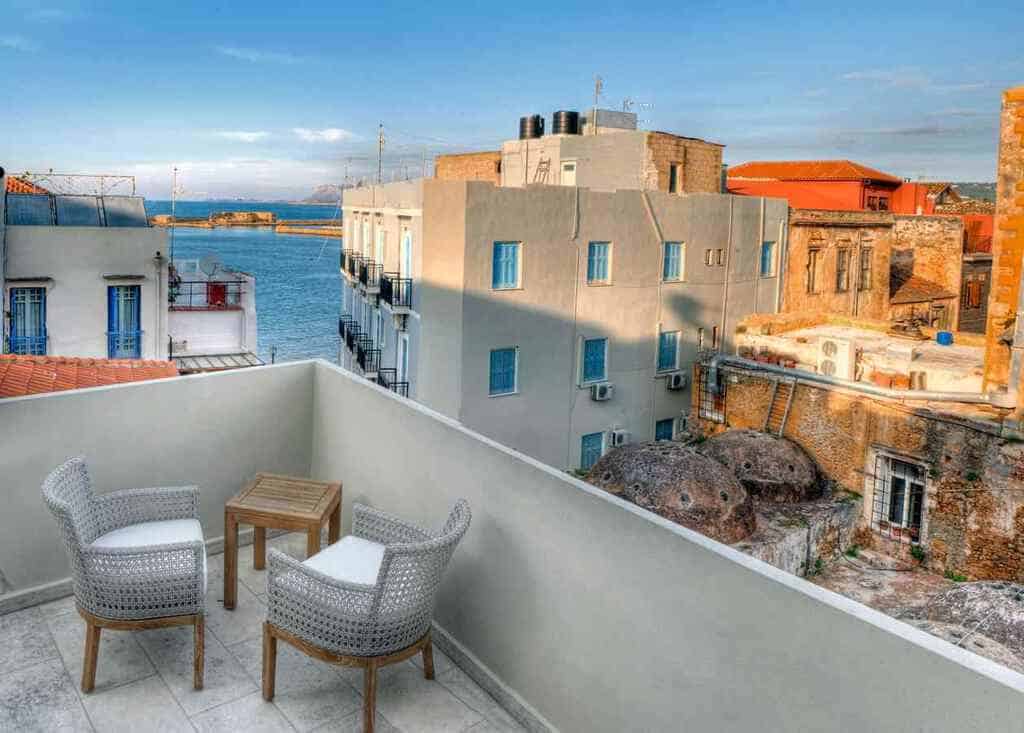 This chic hotel is near the previous Venetian port and strategically situated within the old town. It is just walking distance from the variety of pubs and dining places. It includes a suite on the top floor which has a private patio and jacuzzi. The rest of the suites are equipped with individual balconies, simple kitchenettes, refrigerators, sofabeds, wood beam ceilings and patterned floor. 
Contact No. 30 28210 43588, +30 28210 43589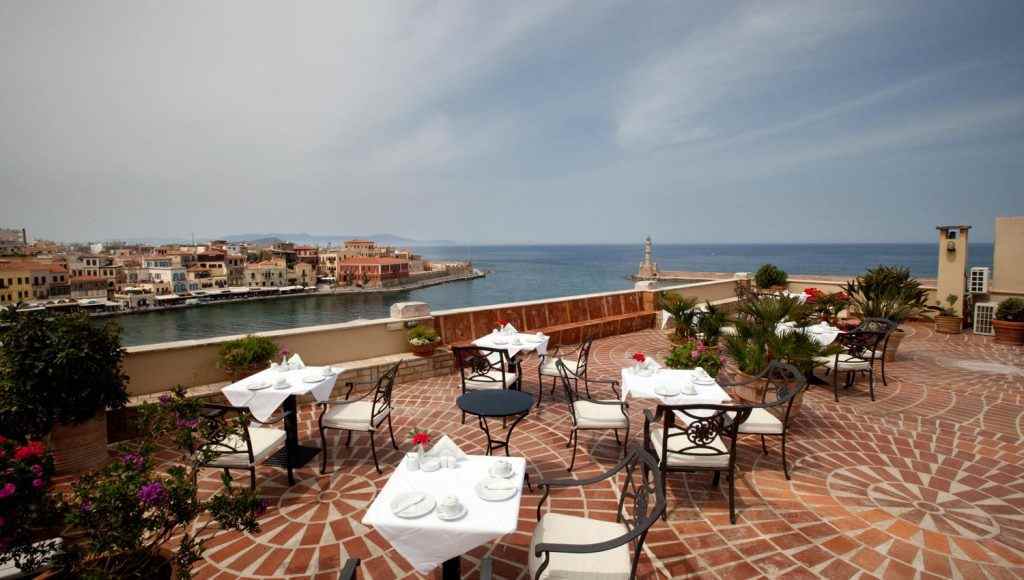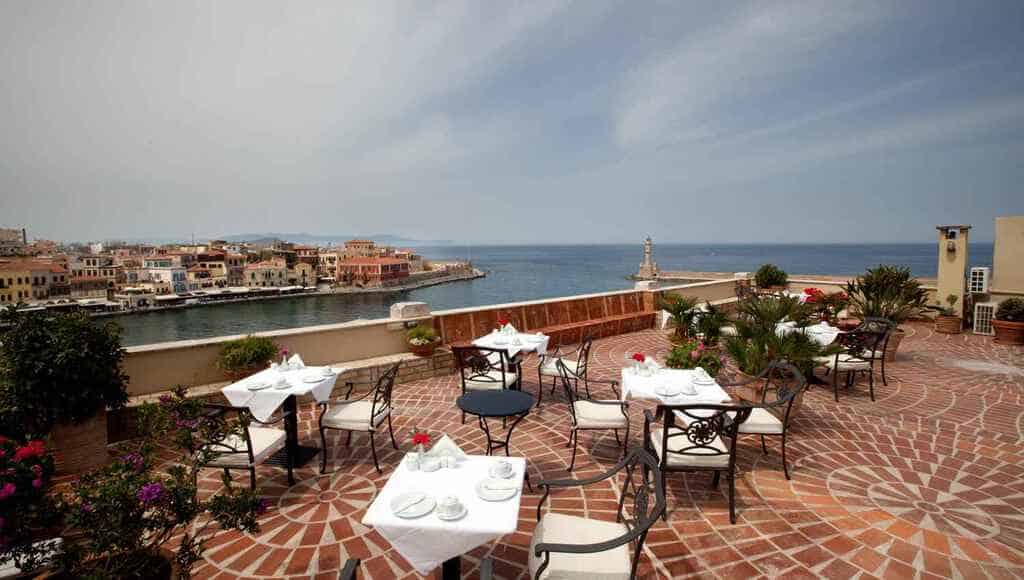 This fabulous hotel set in an ancient building that dates back to 17th century exudes complete elegance with its suites. The suites can accommodate a 4-member family and high ceilings, marble bathrooms, kitchenettes, antique furniture and individual balconies with view of the port. It also has a rooftop terrace overlooking Chania's old town. Downside is there is no elevator and noise can be heard from the clubs nearby.

Agios Nikolaos
Contact No. +30 28410 90200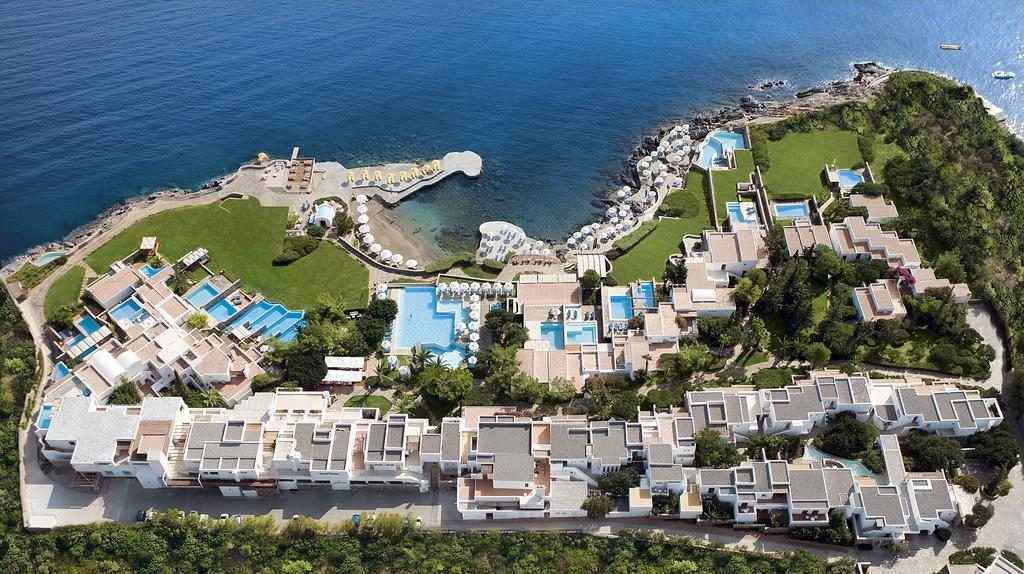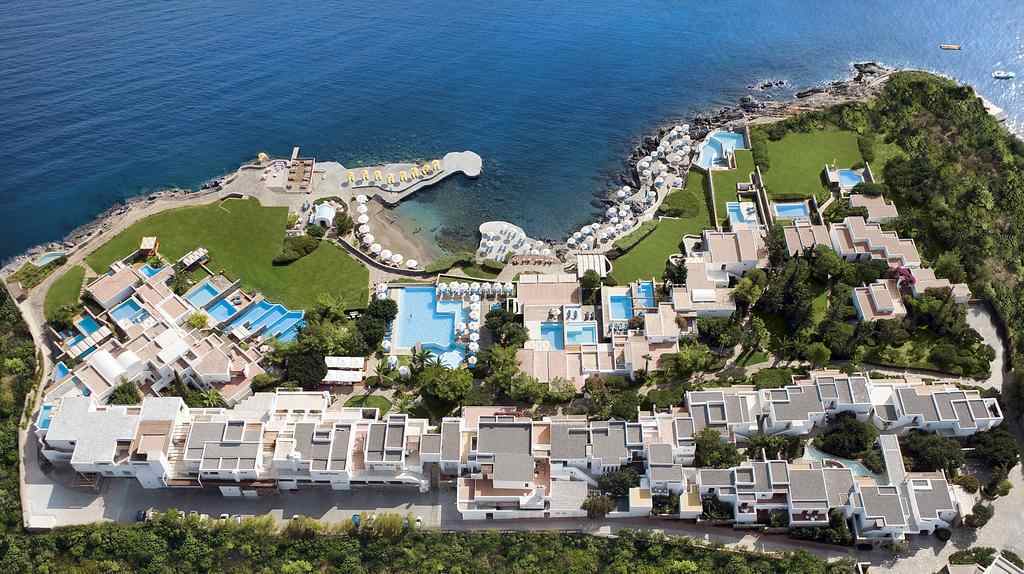 It is a charming beach resort divided into villas and suites. Each villa and suite has an individual bay view verandah, a mini-bar, a bathtub and three bedrooms. First class villas have additional jacuzzi, individual furnished terraces and heated pools. Please be guided though that the resort is in bungalow-style with series of stairs all throughout. If this is a concern, you can request a room in the ground floor.
Contact No. +30 28410 28880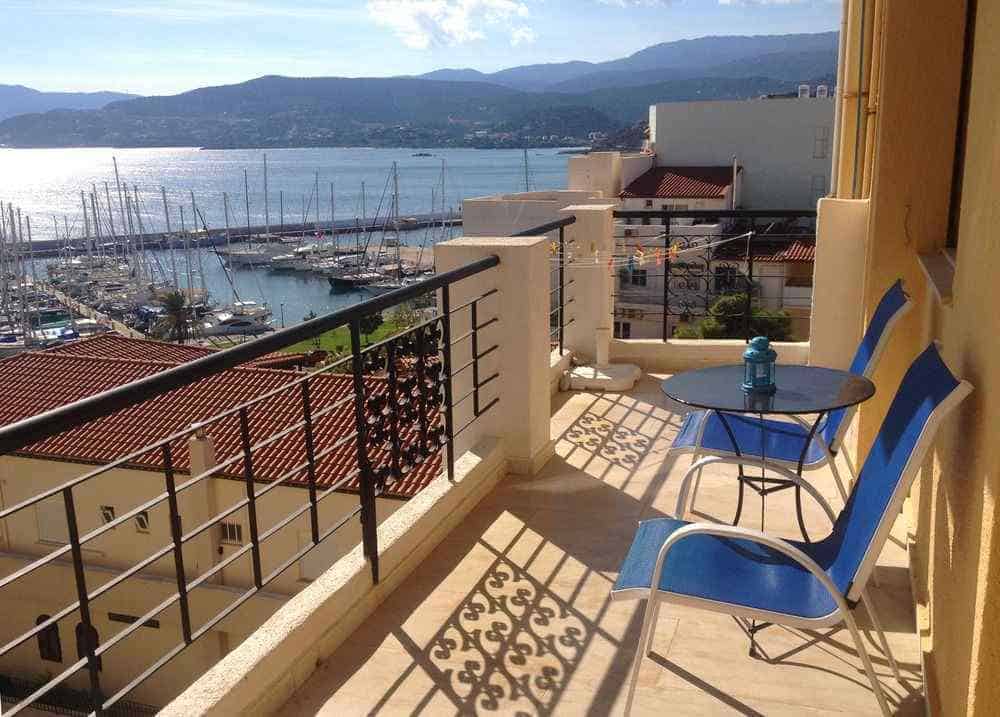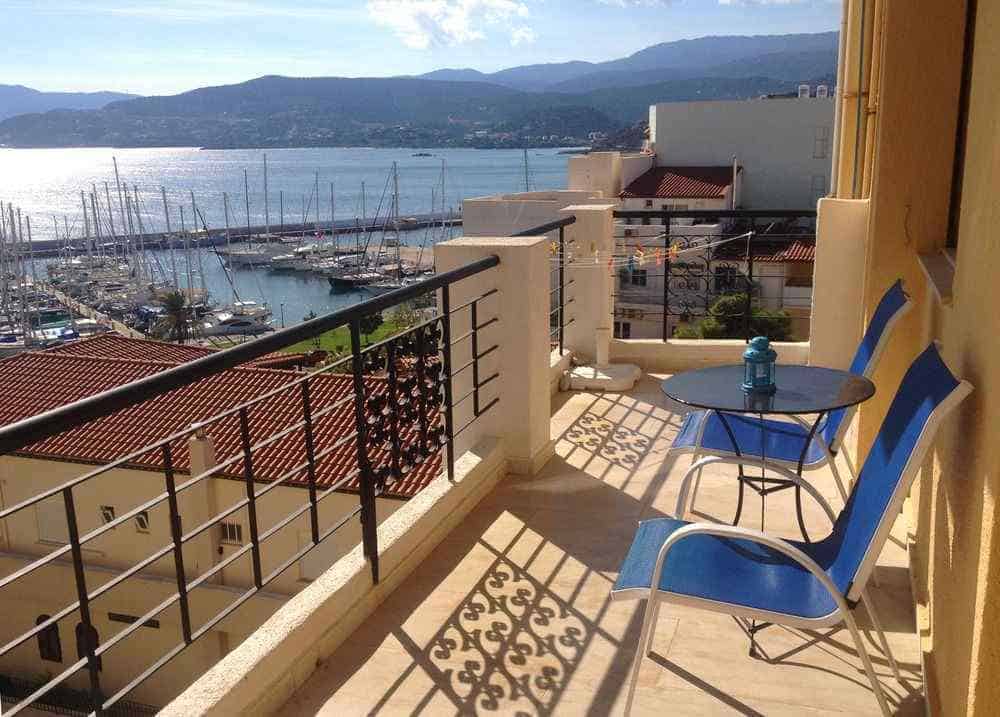 The property is centrally located near the port, lake, town center, shopping and dining places. This set of big and well-lit apartments in Greek design can each accommodate a maximum of 4 guests. Amenities include spacious balconies overlooking the sea, furnished kitchens and sofabed, excellent for extended stay. 
Contact No. +30 28410 22345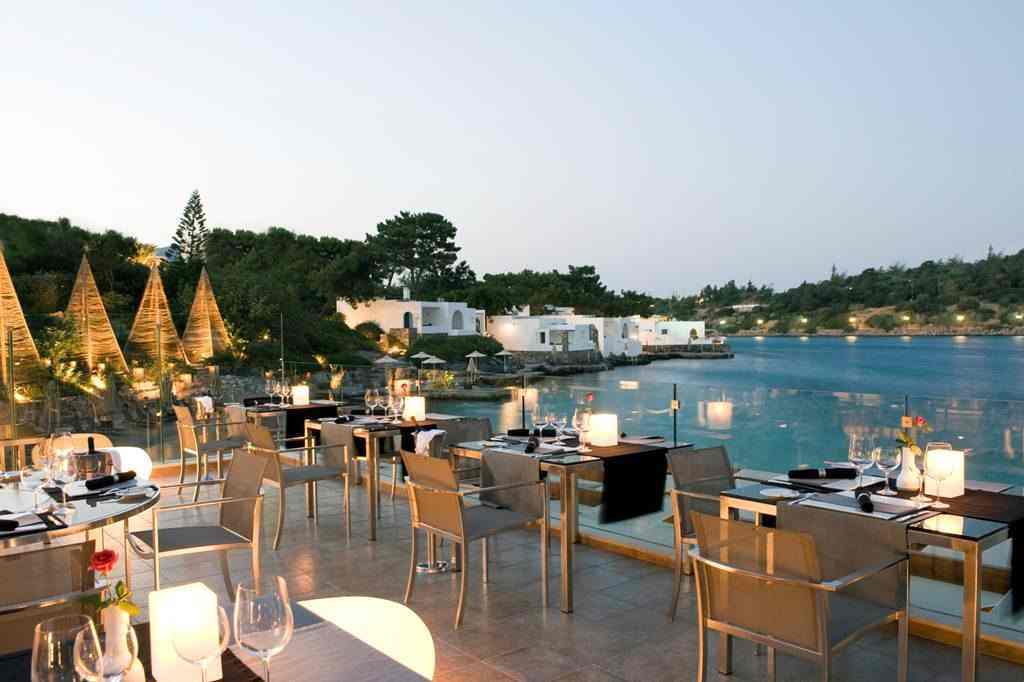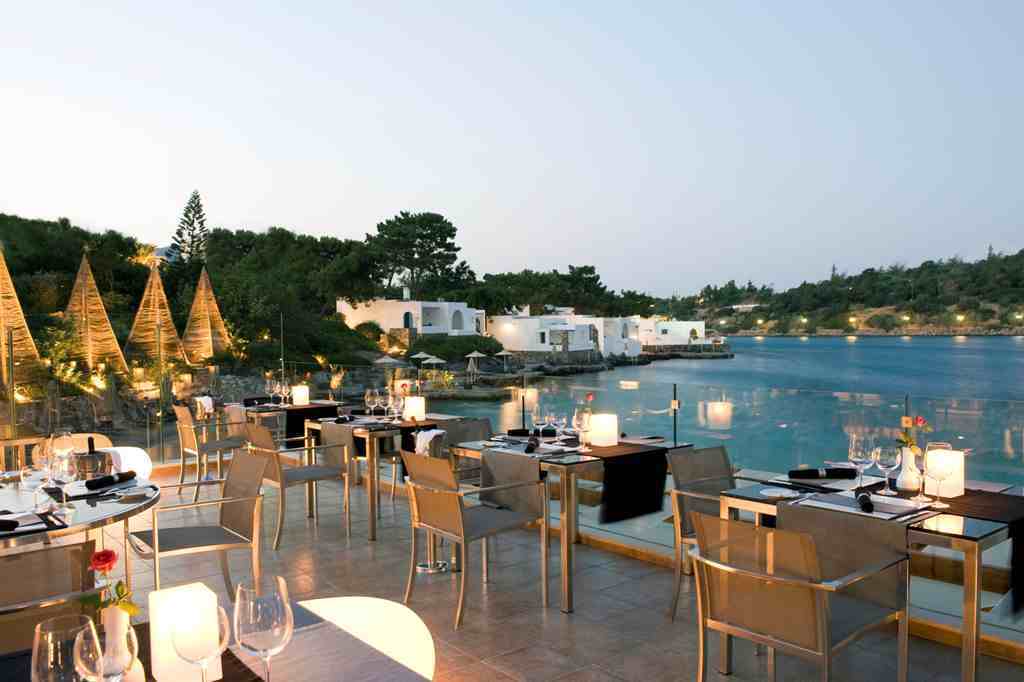 This chill and trendy resort is just a short walk from the town center. It is divided into individual beachfront villas, each with three large bedrooms that can accommodate as many as 6 guests. Each villa has whitewashed walls, a dressing room, a fully-furnished kitchenette and a home cinema. The villas are also surrounded by well-maintained gardens. They also have open-air terraces with individual pools and complimentary access to the resort's two private beaches.   
Elounda
Contact No. +30 28410 68200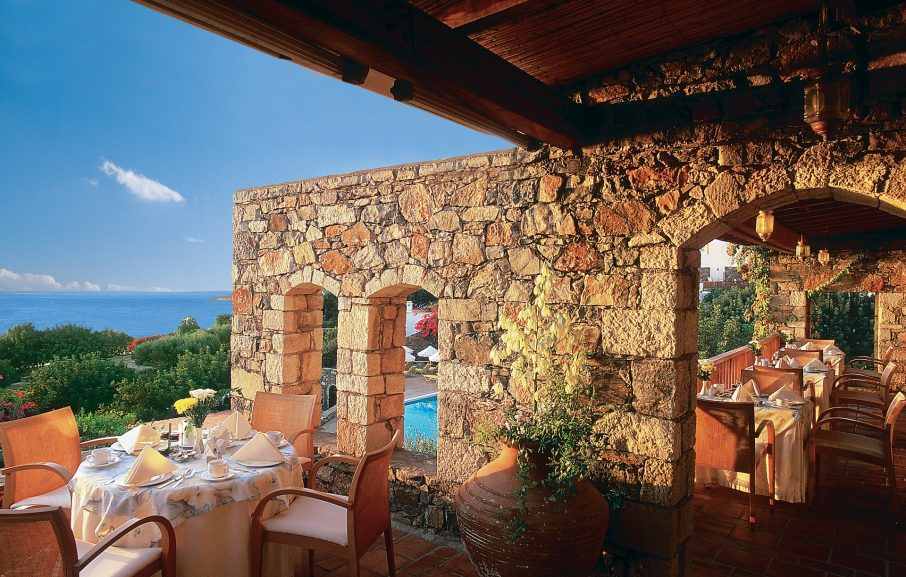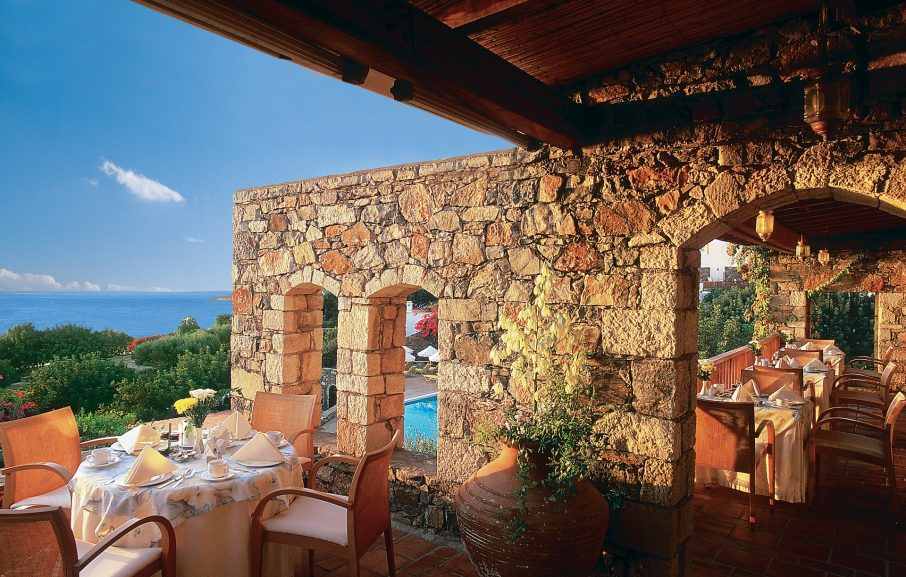 Aside from having a private beach recognized by the Blue Flag awards, this hotel also have a water park, an animal-themed Kid's ark, a kid's spa, a soccer camp and also offers dance lessons. The bungalows have two bedrooms each that can accommodate a 5-member family. The hotel has an earthy and rustic feel in it with its well-maintained gardens, individual balconies, fireplaces, and wooden floors. 
Contact No. +30 28410 67000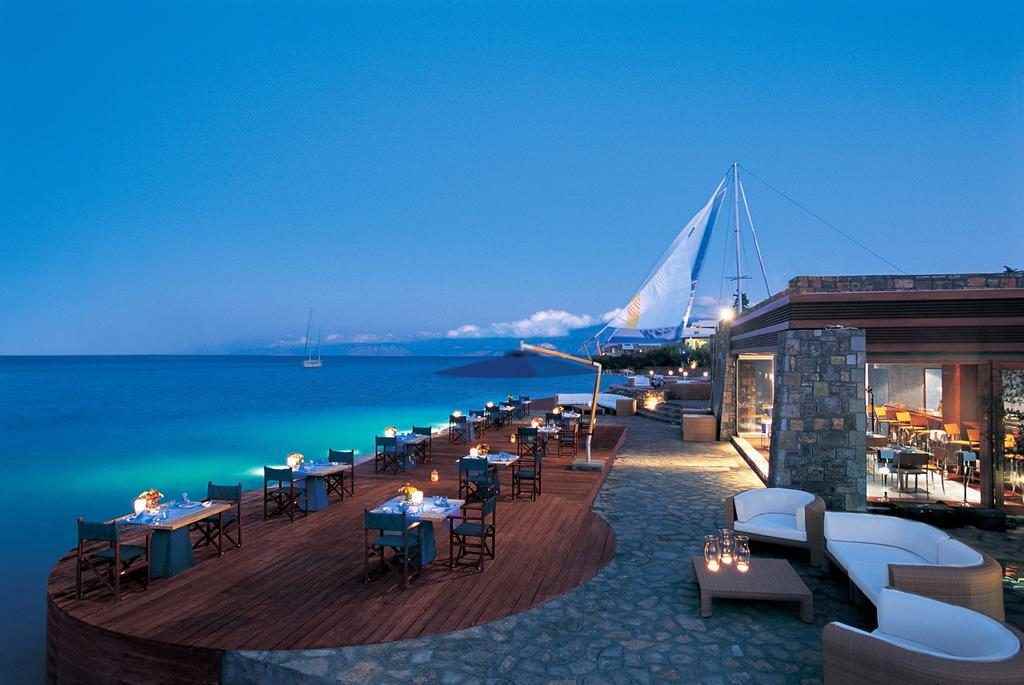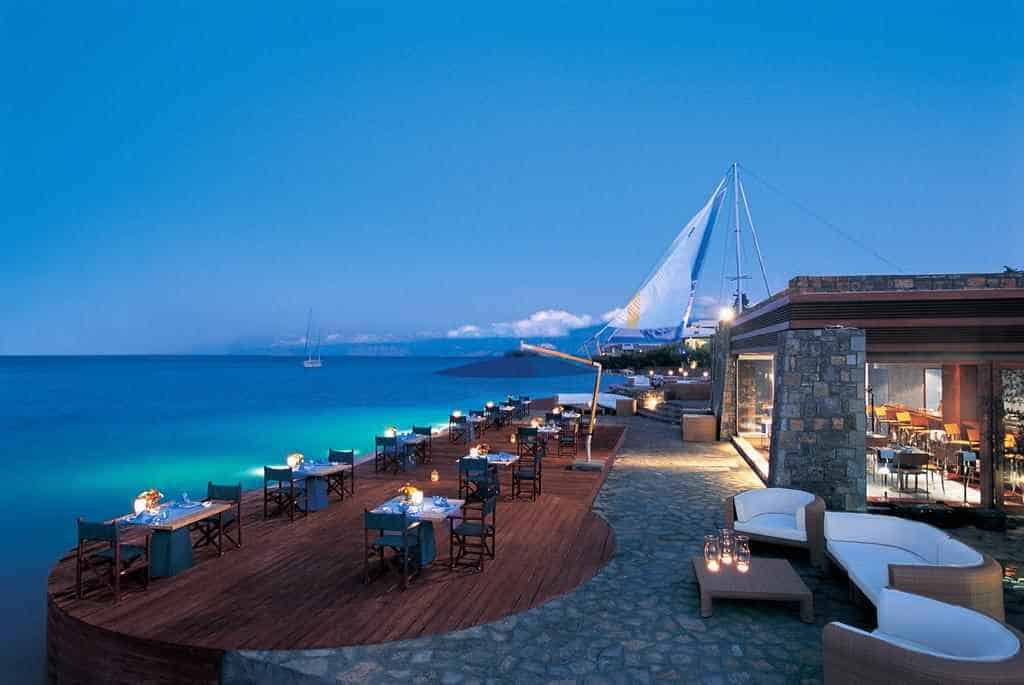 This fabulous full-service hotel offers penthouse suites and family suites. Penthouse suites can accommodate a maximum of 6 guests each and equipped with a large terrace, wifi system, in-bathroom television, steam bath, jacuzzi and kitchen.  Included in the family suites are individual balconies, bathtubs and sofa beds. The complimentary amenities include access to the hammam, sauna, tennis courts and gym.

Contact No. +30 2831 0 51002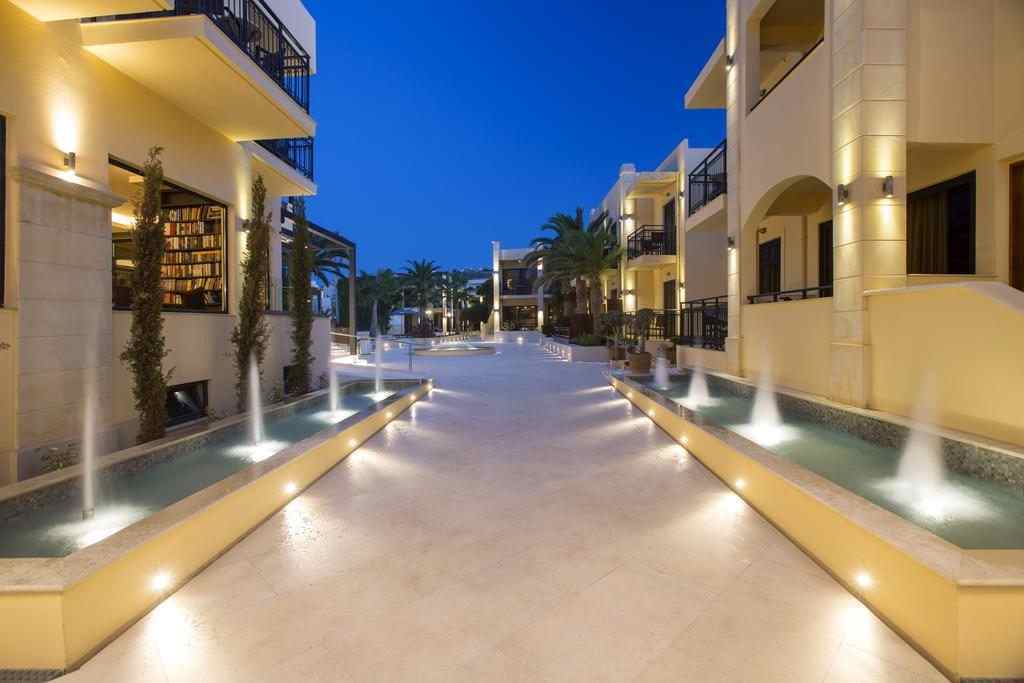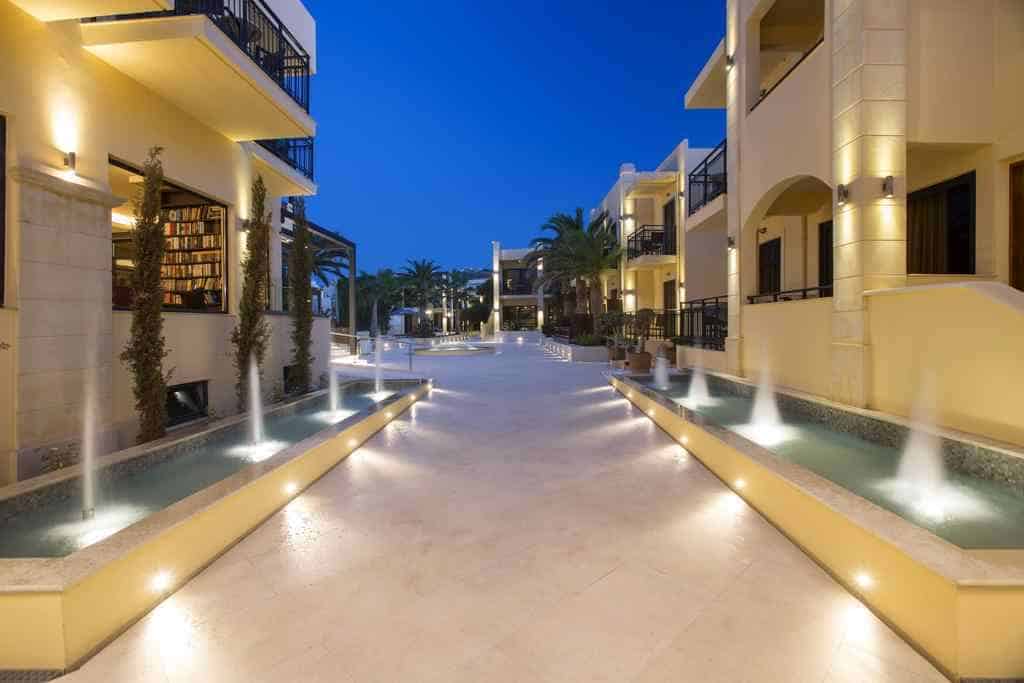 About 1.6 km away from the town, this beach-front hotel has spacious and modern family suites that can accommodate up to 4 guests. All the suites have furnished patios/balconies, refrigerators, and sofa beds. The supermarket is just next door. Atlantis also owns a private beach. 
Contact No. +30 2810 229 103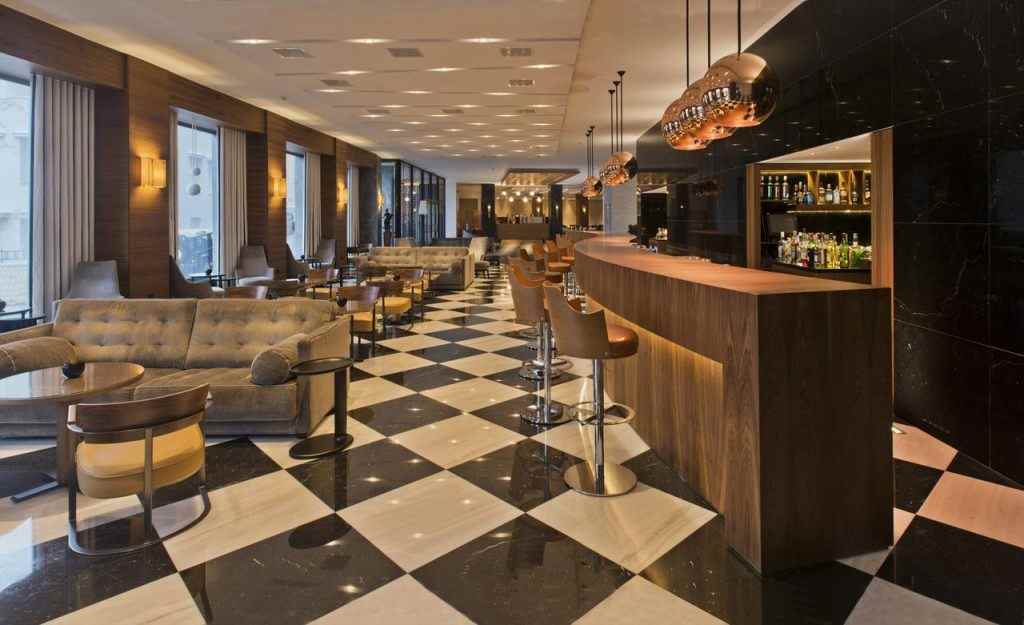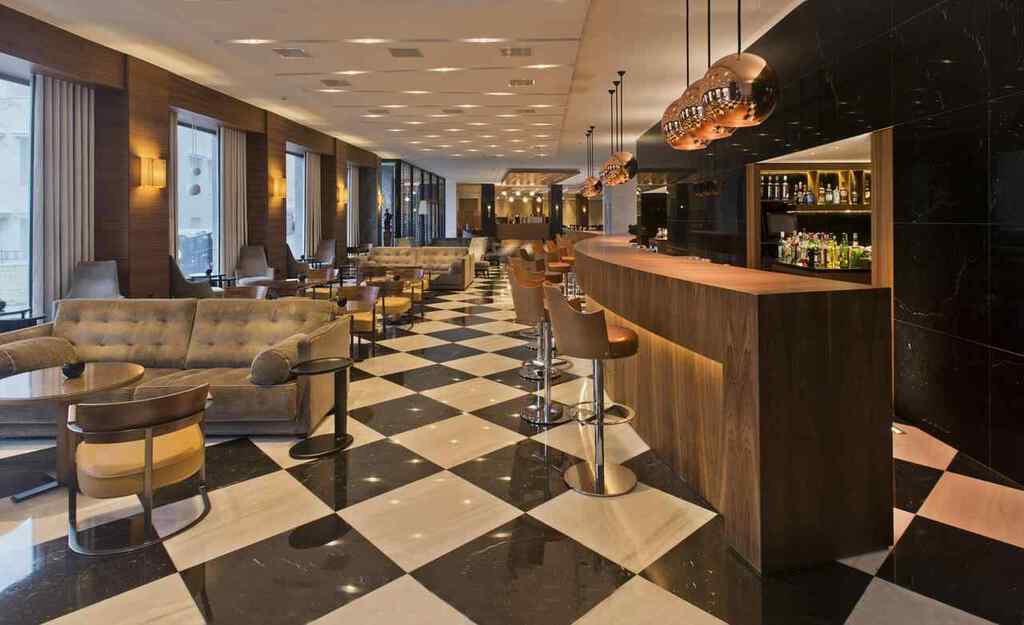 This hotel is near the Archaeological Musuem and a short distance from the beach front dining places, port and city center. Aside from having a good location, it is also affordable. The family rooms are spacious enough to accommodate a maximum of 4 people. All are equipped with individual balconies, coffee-making facilities and mini-bars. Amenities include an indoor and a rooftop pool. 
Contact No. +30 28970 41103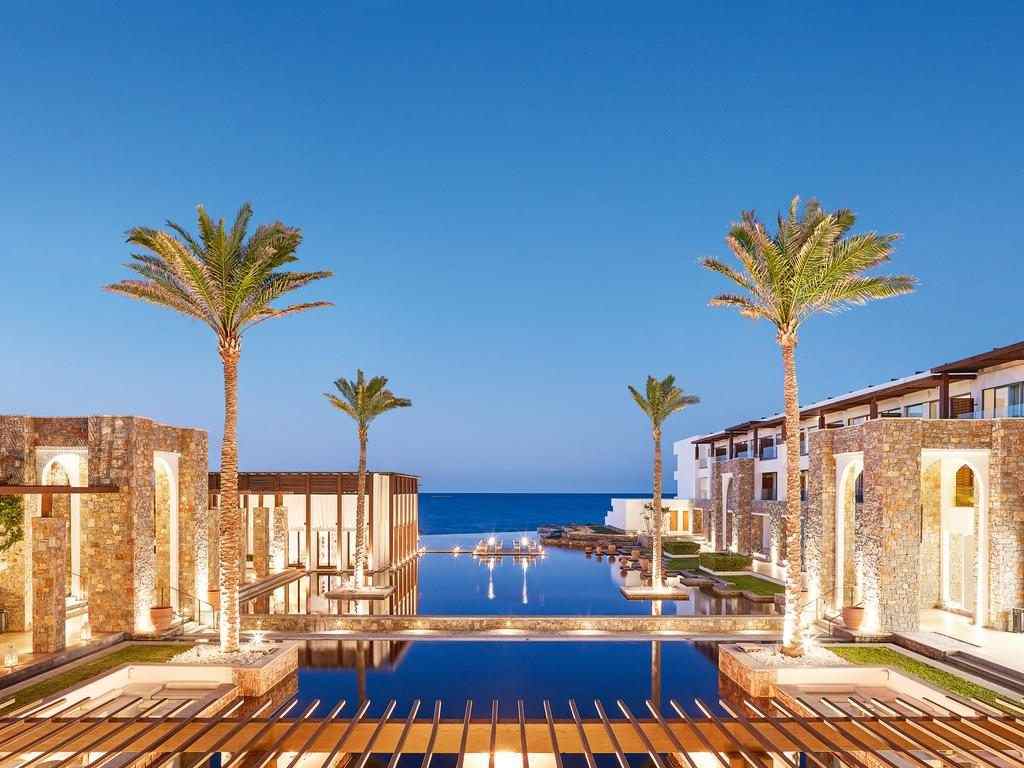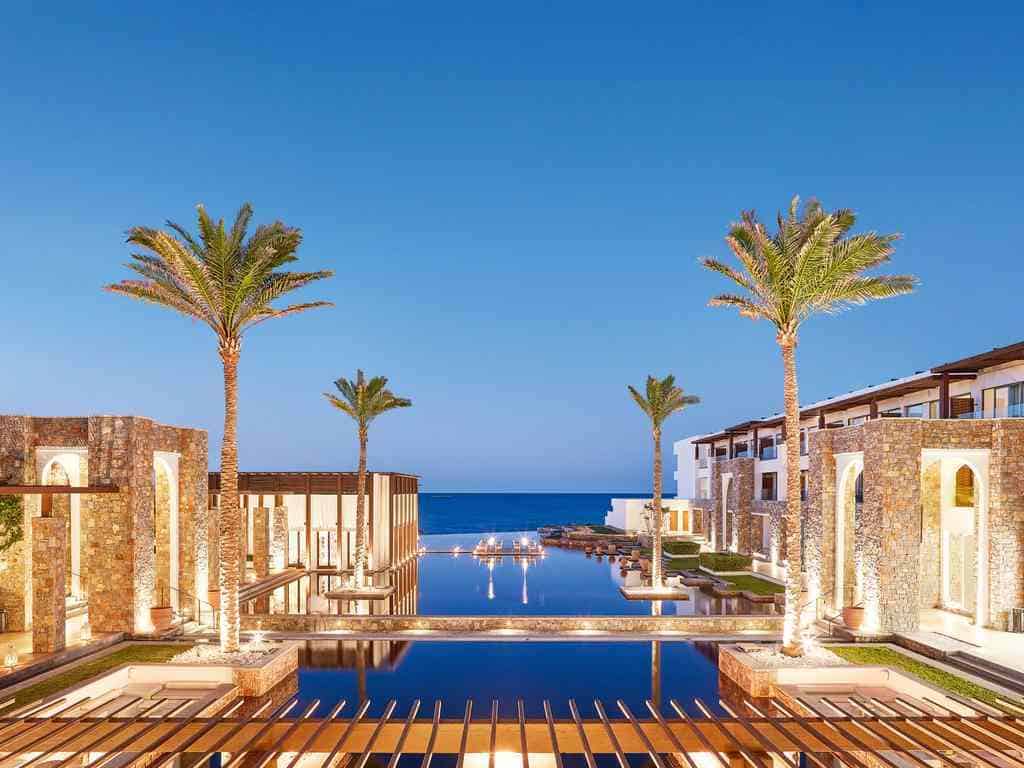 This large and luxurious accommodation is set surrounding a lagoon. It is divided into grand beach residences and family suites. Grand beach residences can accommodate a maximum of 8 guests each and family suites can accommodate a maximum of 4 guests each. The residences also have well-groomed gardens, two infinity pools and a set of jacuzzis. The family suites, on the other hand, have a pool, garden, terraces and sliding doors. The pool is seawater and olympic-sized.
Read more:
Crete Or Santorini
Going to Santorini from Crete
The Top Beach Destinations in Greece
Best Time To Visit Greece