Greece has an extensive network of ferries, which is sometimes the only way to reach many islands. Schedules are often subject to delays due to bad weather or strikes, and prices often fluctuate. In summer there are regular services to all but the most remote destinations; in winter services are drastically reduced and in some cases interrupted.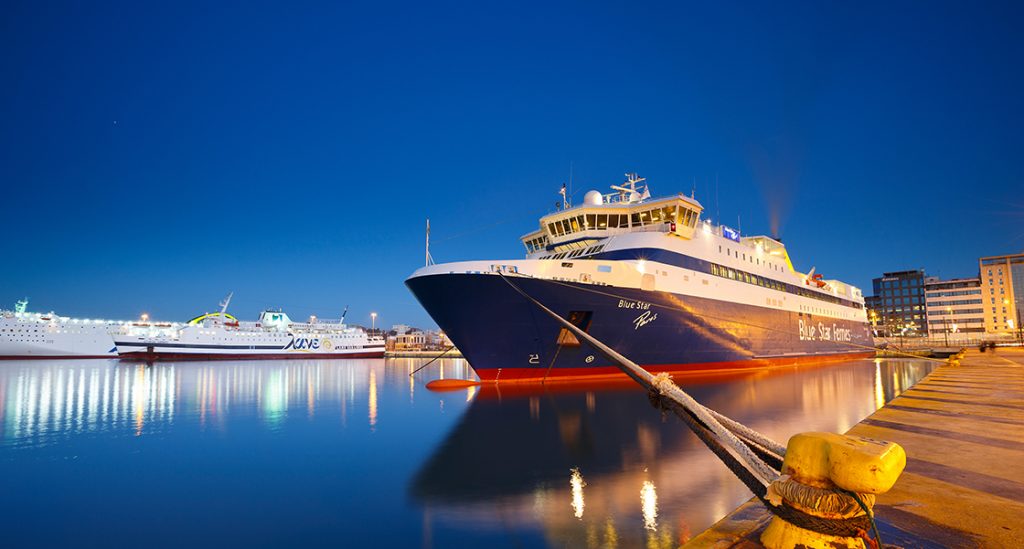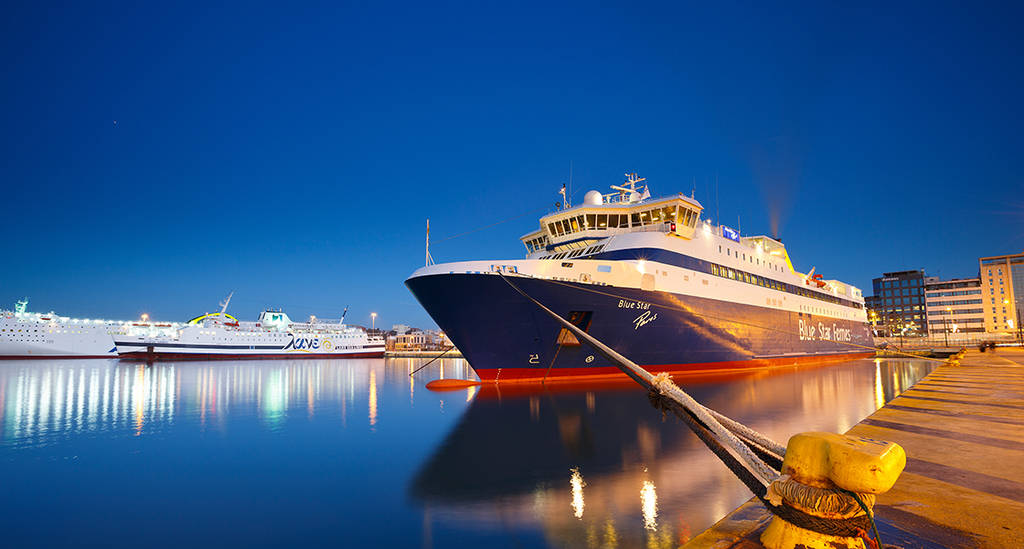 At a Glance:
FerryHopper.com is the most efficient online site for ferry tickets to any destination in Greece. It allows you not only to book in advance, but also provide you with updated ferry pricing, scheduled trips, as well as estimated arrival and departure times.
While you can buy tickets any time, it is recommended to purchase them at least 2 months prior to your intended departure.
Morning ferry trips will depart on-schedule from their point of origin at major hubs namely:  Heraklion, Piraeus and Rhodes.  However, departures can be delayed from the succeeding ports and stops for the rest of the day.
Greek Ferries 101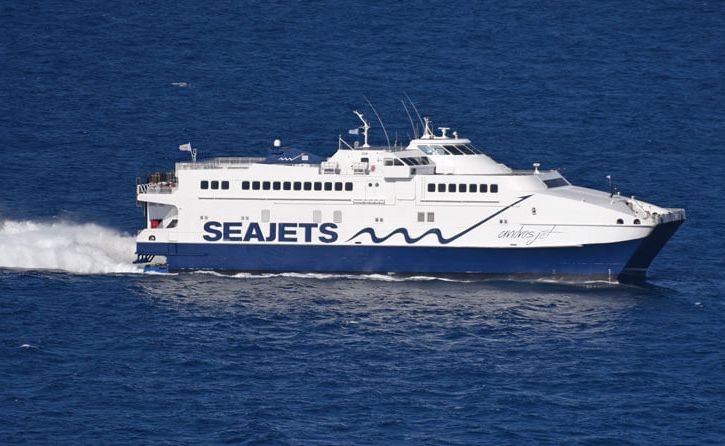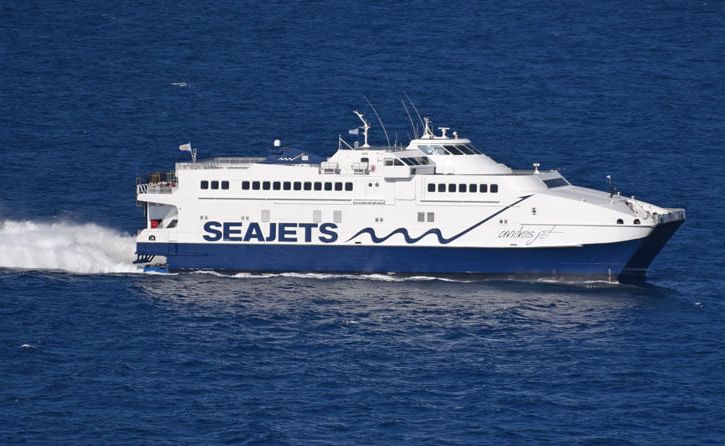 Bookings
To purchase ferry tickets ahead of time, you can book online through FerryHopper.com. Tickets for online bookings may be sent to you upon request for a minimal fee.  If you must, same-day bookings can be done directly at one of the booths that says, "Ferry Tickets for Sale". Regardless of your location, ticket prices remain the same within Greece.
Schedules & Prices
You can view current ferry schedules and ticket costs on FerryHopper.com.  For more detailed information about the ferry schedule, you can visit www.gtp.gr. For example, when you're traveling to Santorini from Mykonos, you'll be able to see that the succeeding stops will be Naxos, Paros and Ios, and then arrive in Santorini, and moving on to Crete. 
The gtp.gr site does not display the cost of ferry tickets, and that's where Ferryhopper comes in handy.
Monthly Changes To Routes
The months of June through September have the most number of ferry routes to the Greek islands.  While ferry trips decrease towards the end of March to May, October to early November, you can book any day during this period regardless. 
However, transfers between islands can be tricky, if not unfeasible, starting December to February due to the limited schedule of ferries available. For example, from late November and early March, the ferries that ply between Crete and Mykonos, between Crete and Santorini, or between Santorini and Mykonos, are unavailable.
If you're going between these three destinations in the winter, then your only option is to take a plane or a ferry through Athens.
Mobile Apps
Installing the Marine Traffic app is essential because it determines the location of the ferries in relation to their routes. If you're going to ride a ferry, you get to know where it is at any given point.  This way, you have a close estimate on how delayed it will arrive (as it always is), and the time you are supposed to be in the port. It's amazing how you become a fortune teller of sorts on the pier predicting, "Yeah, that must be the 10 o'clock from Paros. It's a bit late today."

Ferry Routes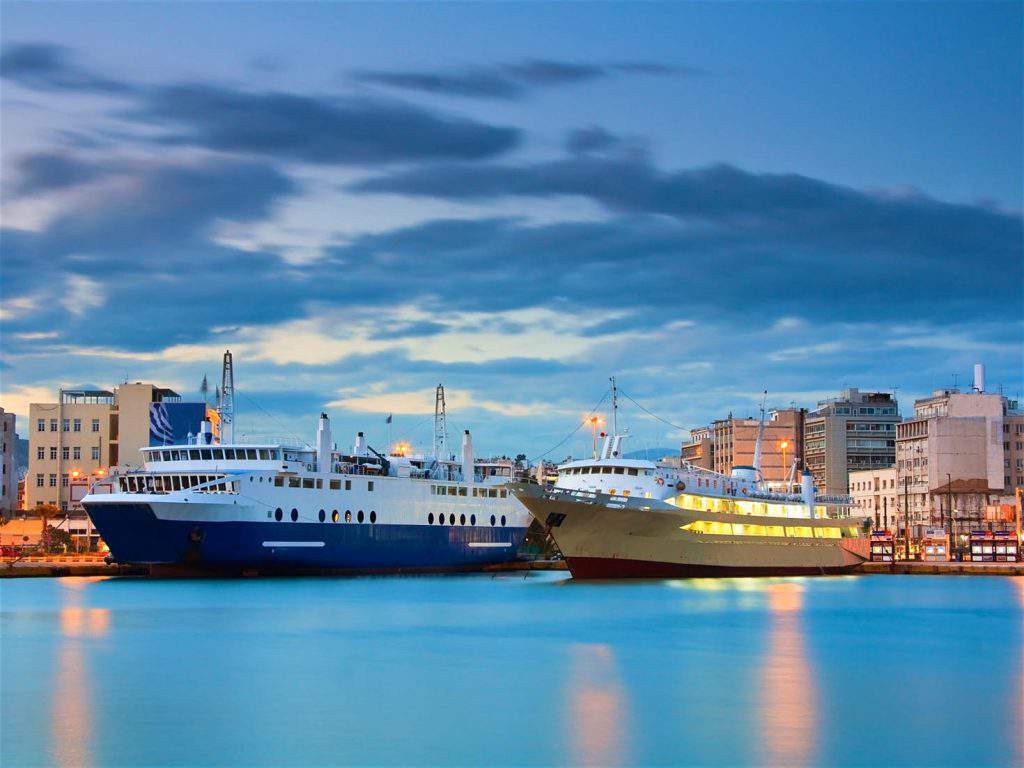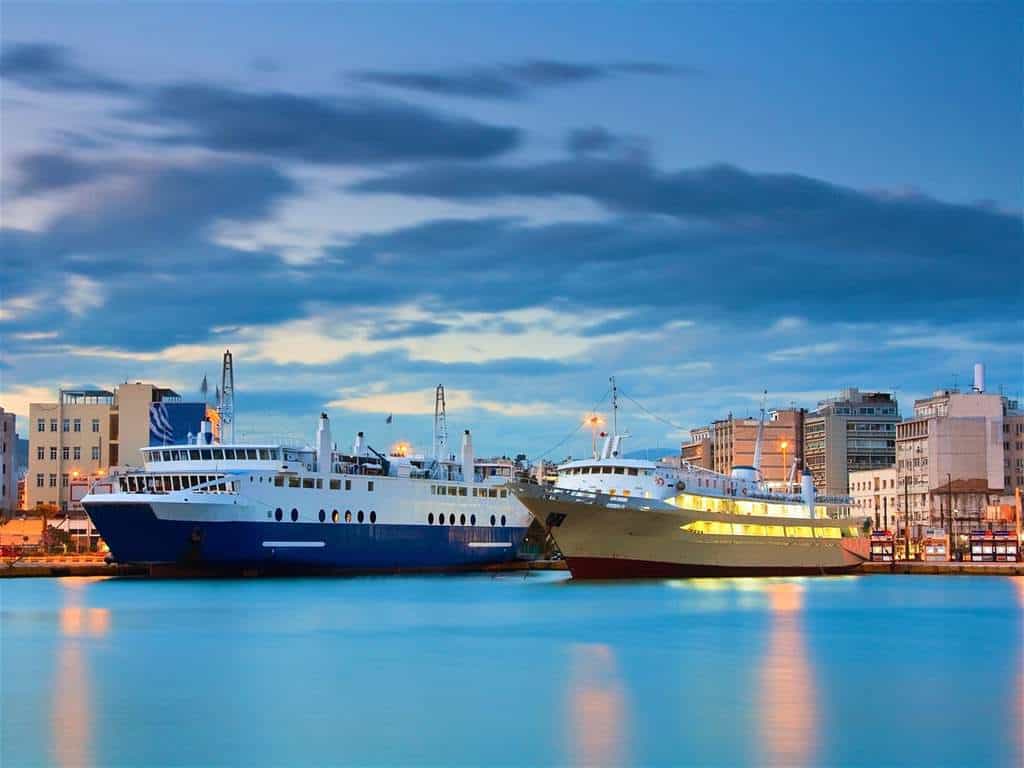 Athens to the Greek Islands – Coming from the Greek Islands, there is a minimum of one ferry trip to and from Athens available daily all-year.
Crete to Santorini – Ferries have daily trips starting toward the end of March to late October.  For the rest of the year, the only available mode of transport is a ferry, or a plane through Athens.
Rhodes to Crete – Services are infrequent throughout the year, which are often overnight trips.
Rhodes to Santorini, Mykonos, Cyclades – Trips from Rhodes to Athens are available daily, which sometimes transit in an island in the Cyclades (commonly Naxos, Paros, or Syros).  Upon arrival, you can board a ferry to connect to other islands.
Mykonos to Santorini – Ferries usually run daily from late March to early October. For the rest of the year, the only available option is to ride a ferry or take a plane through Athens.
Naxos, Paros, Ios to Santorini – Daily trips are available all throughout the year.
Corfu to Santorini, Crete, Mykonos – There are no ferry trips that connect to the west coast (Corfu, Kefalonia, Zakyntho), Cyclades, Crete, Rhodes, or to the rest of the islands.
Italy to Greece – Ferries that connect the east coast of Italy to the west coast of Greece (Corfu, Igoumenitsa, Patras) are available during summer. However, there are no ferry trips from Italy to Crete, Italy to Mykonos, Italy to Santorini, Italy or to the rest of the Cycladic islands.
Ferry Pass
Ferry pass is not available within Greece or to hop on between its islands. A Eurail pass may just include a ticket for a ferry from Italy to Greece's west coast, and a limited pass for ferry trips along the Aegean.  While this train and ferry pass offers good value, you should consider how often you will ride a train given its few routes in Western Europe, before getting one. 
There are occasional Greek island vacation packages advertised with a "Greek Island Ferry Pass" included– these special passes are actually separate ferry tickets bought by the tour agency.  These vacation packages are hardly ever a deal – you'll most likely secure better ones even without availing their services by arranging your accommodation and transportation yourself.
Ferry Map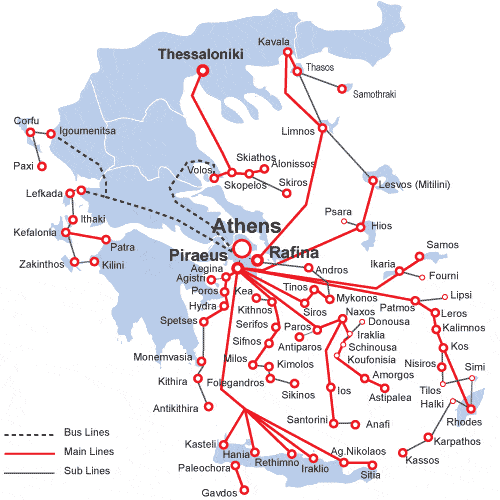 Here's the thing, ferry trips do not connect all the islands. In general, they ply from Athens to each island and to surrounding islands thereafter.
For a first time visitor to Greece, the islands of the Cyclades are the most ideal to begin with: ferry trips are regular and the transfer to the succeeding islands are short that make island hopping enjoyable and comfortable.
FAQ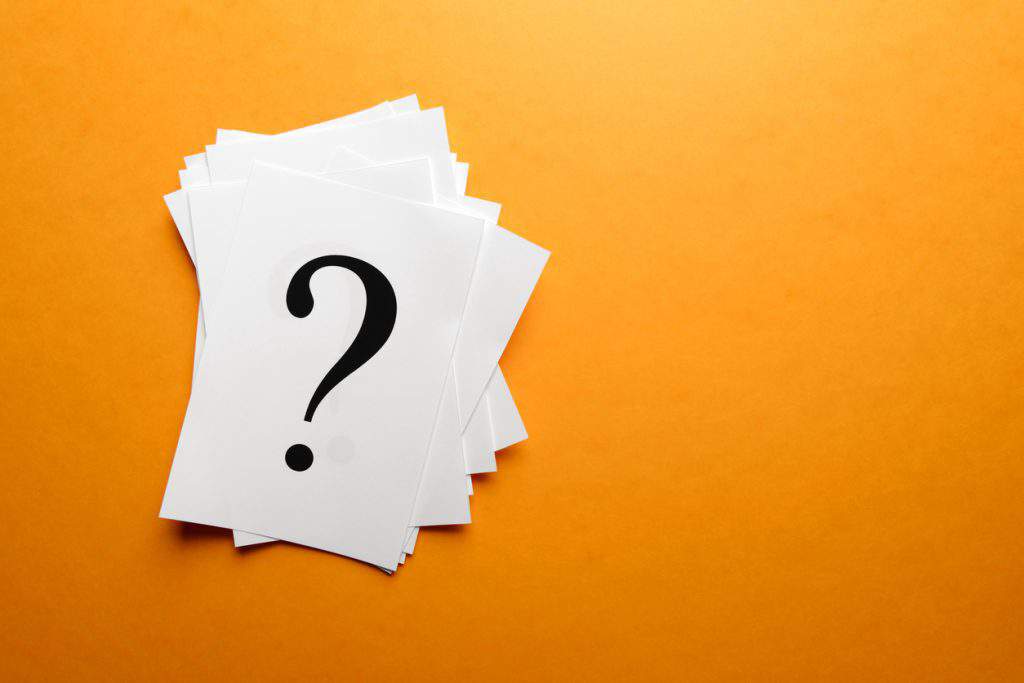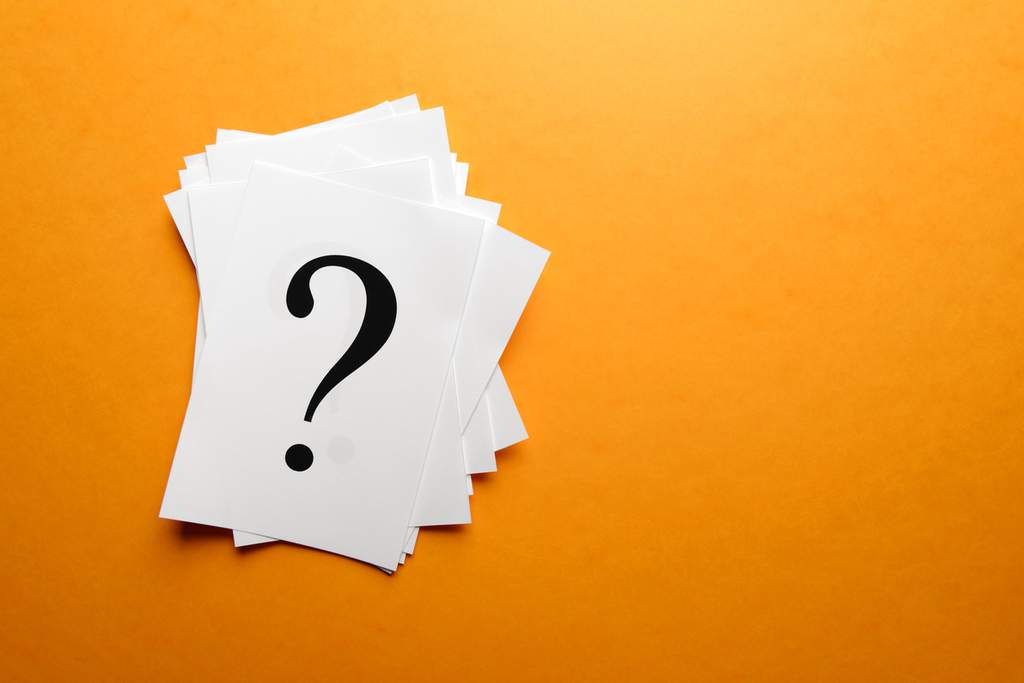 How much do I have to pay for ferry tickets in Greece?
It differs in every route and partly depends on distance. A 30-mile trip will still just be a tenth of a 300-mile stretch. As such, each stop costs more than each mile. Multi-stop tickets or round-trip tickets are not available; you have to buy a separate ticket for each destination.
How many trips are there in a day for major island routes?
Depending on the season, it varies from six ferry trips between the major islands a day during summer (e.g. Parosto Naxos), to just one ferry a day for some routes in winter.  Also, note that many islands have no connections (e.g. Corfuand Santorini), or if there are, they are only available in the summer (Mykonosand Santorini; Santorini and Crete). The shorter the distance between two islands, the more likely there's a ferry directly connecting them.
Is food available during the trip?
nacks (e.g. pastries, sandwiches, chips, cookies, ice cream) and drinks (coffee, beer, wine, and soda) are sold in most ferries.
How are the bathrooms on the ferry like?
Don't worry, the bathrooms and toilets are clean and well-maintained.
Are ferry trips rough? Will my seasickness get triggered during the ferry ride?
Ferry rides can get bumpy during bad weather because of the wind and rough seas. In general, you'll have a smoother ride with a larger ferry. If you're prone to seasickness you can try riding the ferry of the company Blue Star instead.  You may be doing alright initially, but standing up and roaming around may trigger seasickness. Try to remain seated for most of the trip. Sick bags are available, too, so request for them upon boarding in case you need them during the trip.
What time should I be at the port before the ferry's departure?
You should be there at least 30 minutes before departure time, or at least 45 minutes if you need to retrieve the hard copy of your tickets. Remember that scheduled ferries will depart even if not all passengers are on board.
How can I get to the ferry port of Piraeus from the Athens city center?
From Monastiraki station in downtown Athens, take the direct train to the Piraeus ferry port. Travel time to the ferry port is about 20 minutes.
How can I go to the Piraeus ferry port from Athens airport?
From the airport, the most efficient way is to take the train to the ferry port. First, ride the train from the airport to Athens. Change trains at the Monastiraki station and use the M1 line that goes directly to the ferry port. If you arrive late at night, you can also ride the bus X96 going to the port.
Tips & Tricks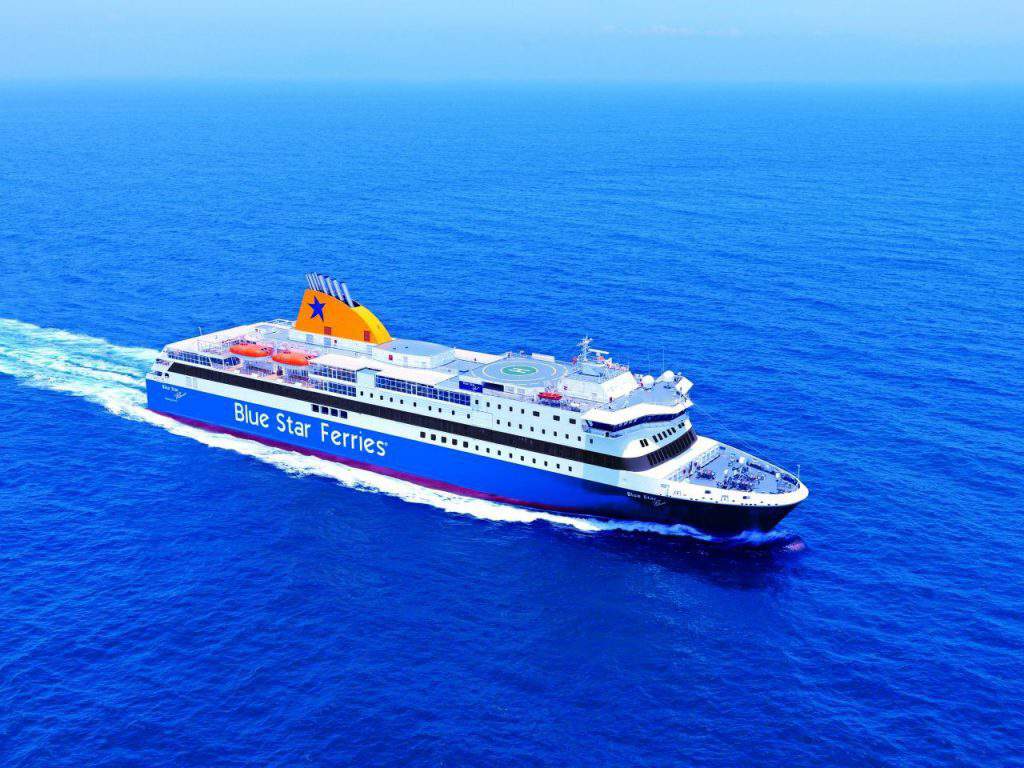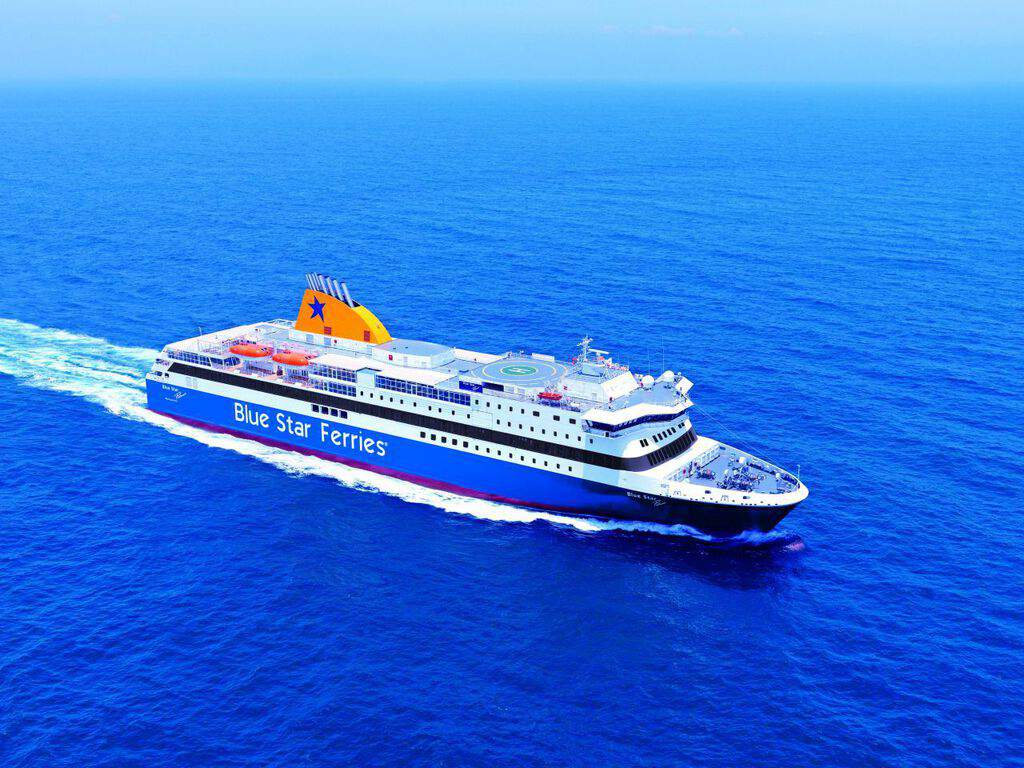 Greek ferries are divided into 3 major kinds. The large and frequently used ferries such as the Blue Star, can carry both passengers  and cars. Golden Star, Hellenic Seaways and SeaJets, have comparable large vessels.
Hellenic Seaways' High Speed 6 and High Speed 7, SeaJet's Tera Jet and Champion Jet are high-speed ferries that although a bit smaller in size, they are generally sturdy enough for the bumpy ride in rough seas.

Ferries like Superjet, Fly Cat 4 and SeaJet2 are the smallest. You may experience the roughest rides here, and are not the best option if you are prone to seasickness. Their trips tend to be cancelled whenever the weather is not good.

Business and first class seats cost extra, but the more spacious legroom and more peaceful ambience make up for it. If you happen to be in economy, I suggest that you purchase reserved, aircraft style seating for a small additional fee.  
These are aircraft style seats in economy class. You can reserve them for a few extra euros and they're a pretty good deal.
Only the large ferries such as the Blue Star, have outdoor deck seats. The outdoor seats are open to all, regardless of your ticket class.  Plus, no reservation is necessary.
Food and drinks are available on board. It's nothing fancy, but they have good quality  and priced reasonably.

There are a number of shops that sell food and drinks in the city. You can drop by these stores before boarding the ferry. They are open all-day and situated near the port.

Be ready for boarding at least 20 minutes prior to departure. Ferries leaving Athens are generally on schedule, but get delayed arriving at stops in other destinations. A good example is the ferry to Naxos, Paros, and Santorini from Athens. The ferry will depart Athens on schedule, but might get delayed departing Naxos and Paros, thus arriving late in Santorini.

If you are riding large ferries, you will find luggage compartments on the ground level upon entering.

Ferries only stop in Santorini for a short time.  Prepare to disembark by taking out your bags at the ground level once the ferry docks at the designated port.

This is an example of an online reservation with no barcode. You need to retrieve your physical tickets from any of the ticket booths at the port, or designated travel company (to be safe, be at the port at least 45 minutes prior to boarding time).

This is a physical ferry ticket with a barcode that is needed for you to enter the ferry.

You will receive an email confirmation like this from Ferryhopper.com after a successful booking. Its instructions include that you do not need to pick-up a hard copy of your ferry tickets.  You will just use the details of your reservation, and the designated check-in links to retrieve your boarding passes.

Another email confirmation by Ferryhopper.com stating that you need to retrieve your actual boarding passes at the specified collection points.

The ticket booths in Athens are located on the left side of the port. Arrive at least 45 minutes prior the departure time to retrieve your tickets if you must.

In Athens, the train station is facing the ferry port. Follow the groups of people as they get off the train. The ferries are readily visible from this point.

If your jump-off point is Santorini, collect your ferry tickets at the travel offices in Fira instead of the ticket booths at the port.

When you come from Heraklion, you'll get your tickets from the booths situated across the scheduled ferries.

Remember this sign, this means you can purchase ferry tickets at these kinds of shops. Reserved tickets, however, can only be retrieved from the travel agencies indicated in the confirmation email sent to you.