Their list of the best hotels in Las Vegas for families starts off with The Four Seasons as the top pick in luxury hotels, The Golden Nugget for the easiest on the family wallet, Desert Paradise Resort gets their vote for the best you can choose with the additional family friendly perks of a washer/dryer and kitchen in every suite.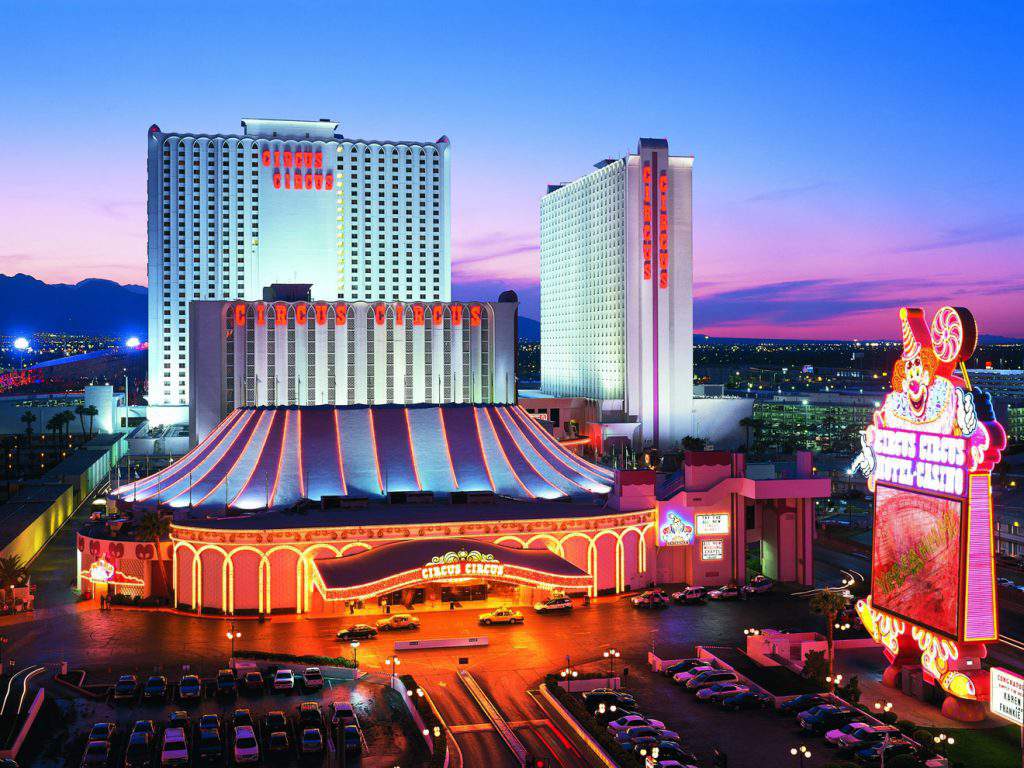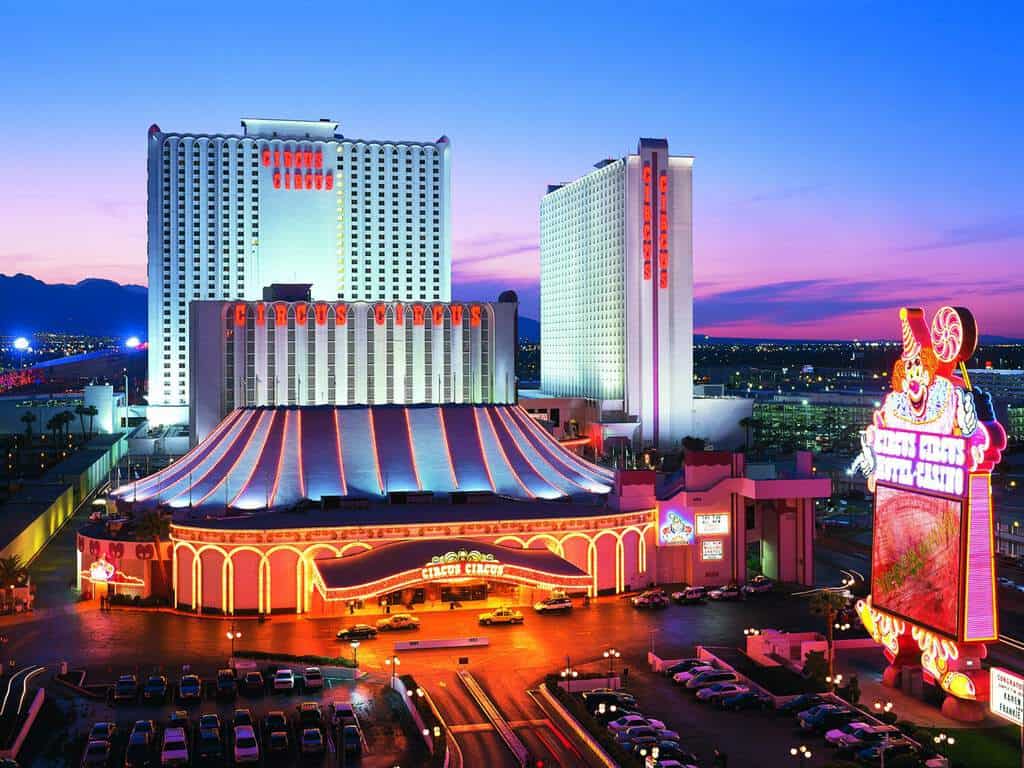 Before you book your family's vacation to Las Vegas You should know these tips and consider the following advice about hotels in Las Vegas.
In the spirit of Las Vegas, The Strip is said to make your best choice of location to bring your family. Part of the iconic Vegas experience for photo ops and memories, busy and hinting at wild at times, still there are more kid-friendly restaurants, attractions and the historic "Sin City" of days gone by has stepped up to provide a more wholesome vacation you can be proud to tell everyone about when you return home.
What happens in Vegas, perhaps no longer has to stay in Vegas.
Luxury
At the South end of Las Vegas Boulevard is where your family will stay should you pick luxury as your top priority in a hotel.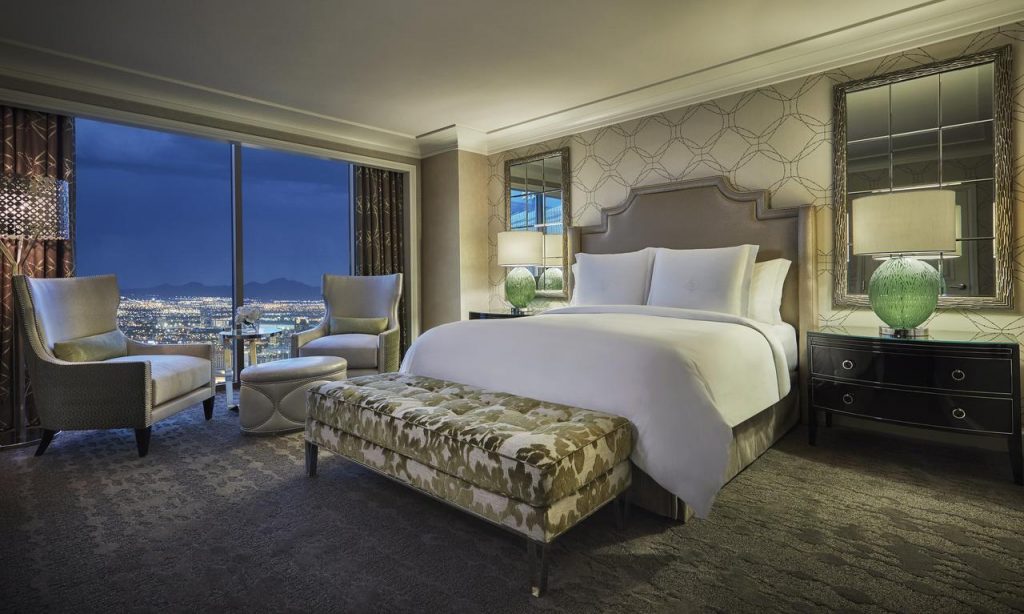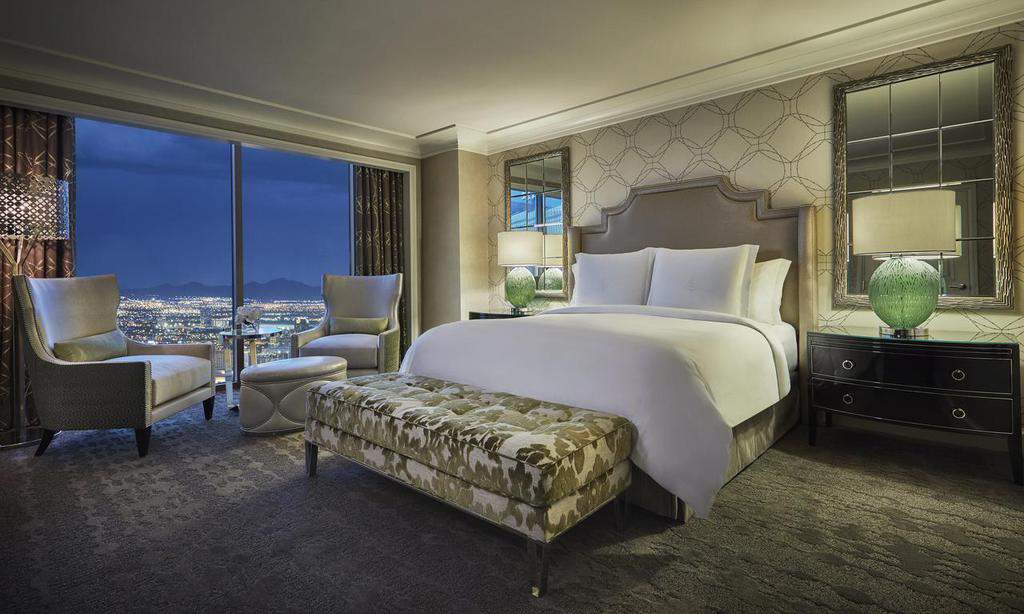 As mentioned earlier the best luxury hotel you can book your family vacation time in is The Four Seasons Hotel.
What you get for the extra that genuinely caters to your needs though is a secluded, top floor suite above Mandalay Bay Resort complete with child sized robes, turn downs and comps with kids in mind, a private pool, concierge all set to attend to your little ones interests, adventures and most of all an appropriate environment for them. There is no casino in the hotel.
If you decide to make use of the wave pool, lazy river or other pools at Mandalay you may have to circumvent those grown up games but the lights and noise won't be added distractions when it's time to put the kids to bed.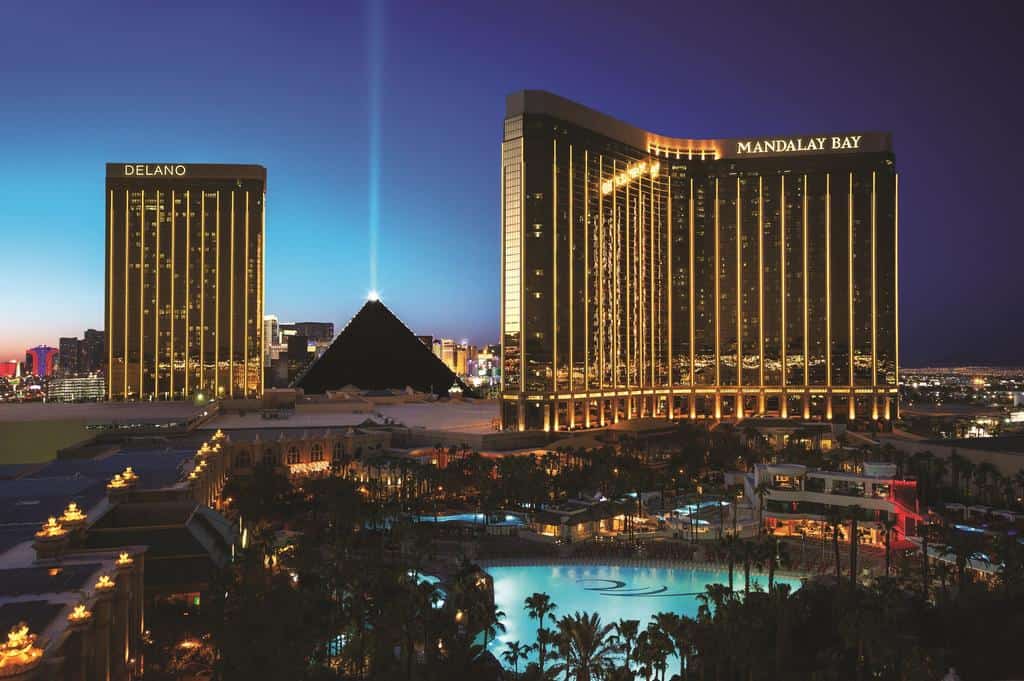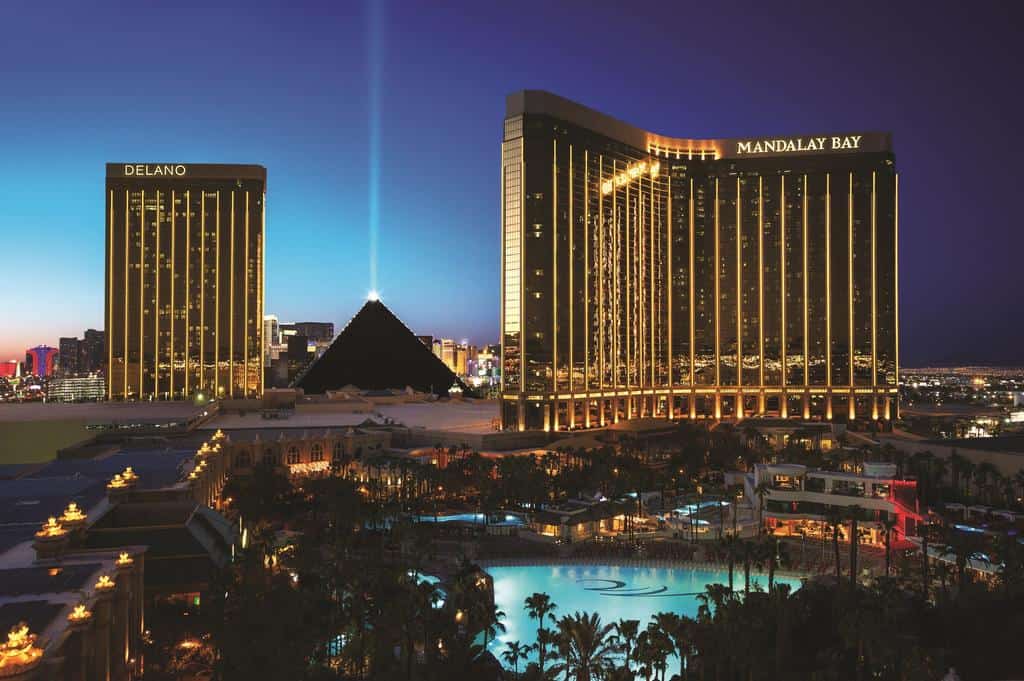 A close second, conveniently located just downstairs among the best family hotels in Las Vegas is Mandalay Bay Resort itself. The wave pool, lazy river, three full sized swimming pools and even a beach with real sand are not the most impressive amenity for entertainment the whole family can enjoy. You and the kids will be equally awed by the aquarium in the lobby.
Rooms are located so that you don't have to heard the gang through rows of gaming machines but if you decide to pass it's worth a visit for the aquarium on it's own whether or not you choose to stay there.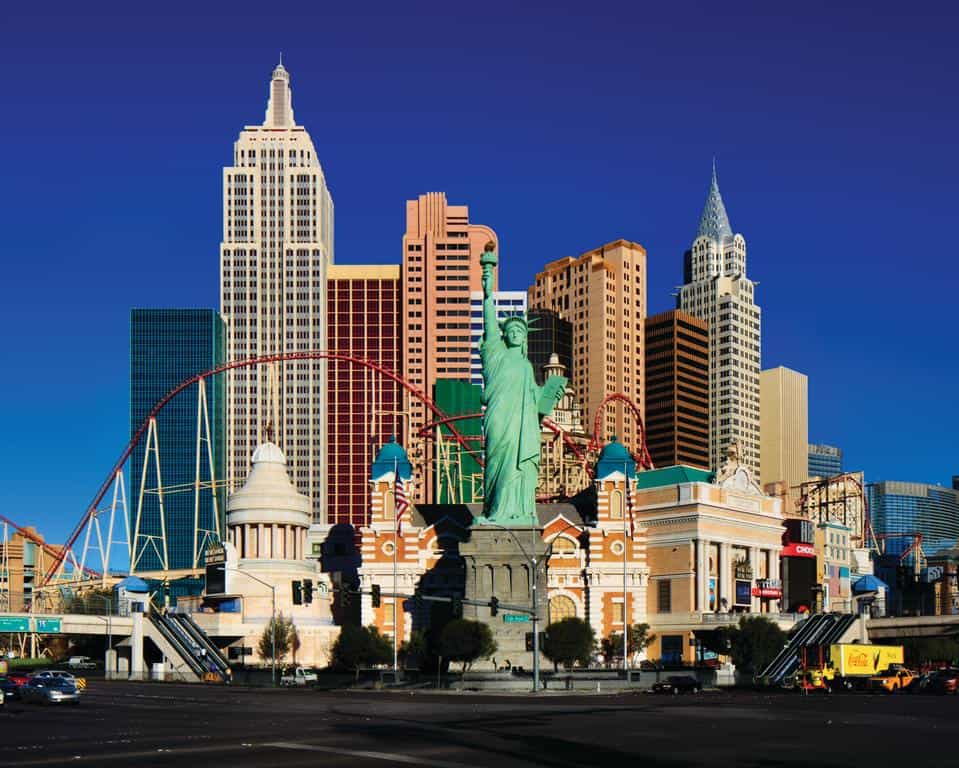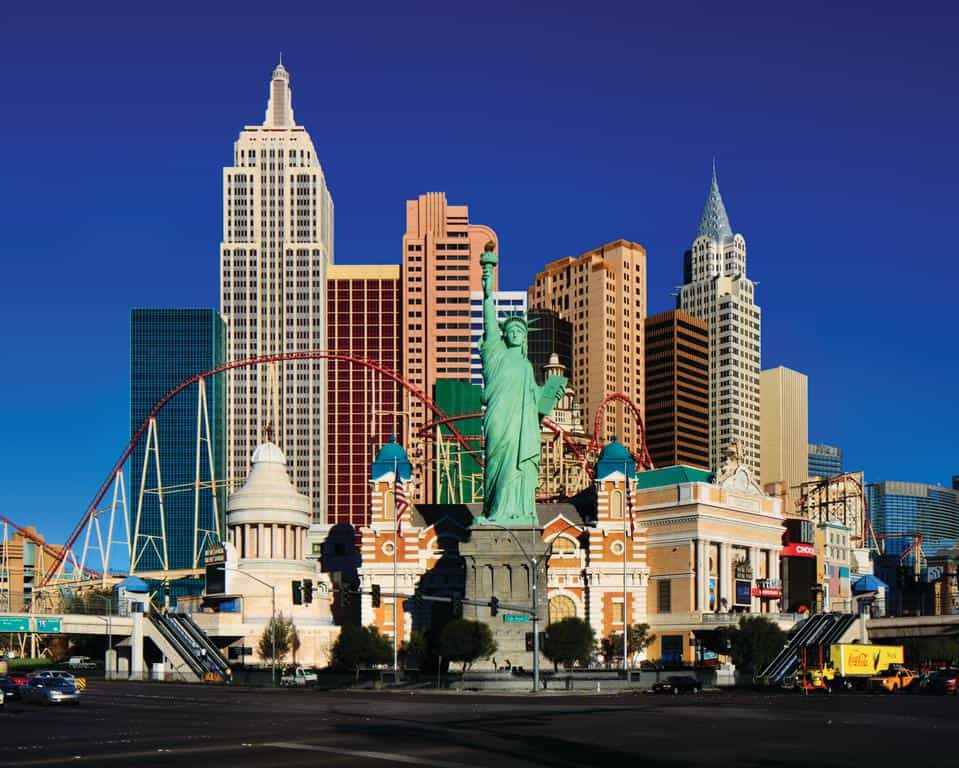 While we're talking about this, (South) end of the Strip, you can't miss the skyline of The Big Apple recreated with Coney Island; mid-way games, arcade, shopping and as long as you can yours are 54" tall, the option to take on the roller coaster that elicits screams of intensity that makes the New York New York hotel come in third on our family friendly list. A smaller, for Vegas, pool and abundant shade on the property itself serve to protect delicate skin from the desert sun in this western creation of east coast flavor without the real hustle and bustle of the city for which it's named.
Mid-Range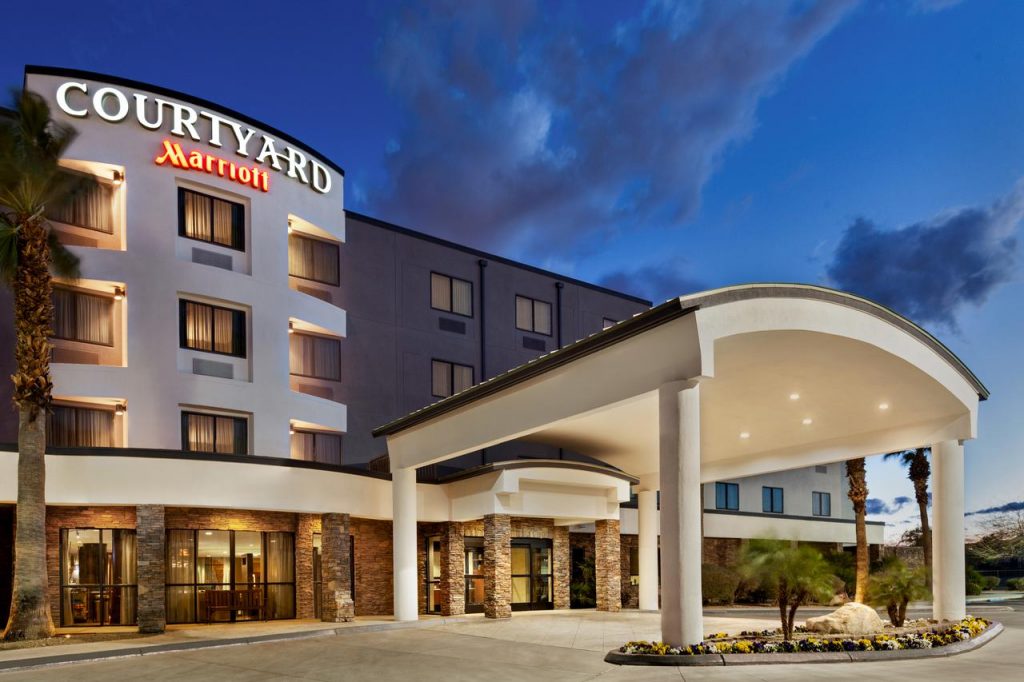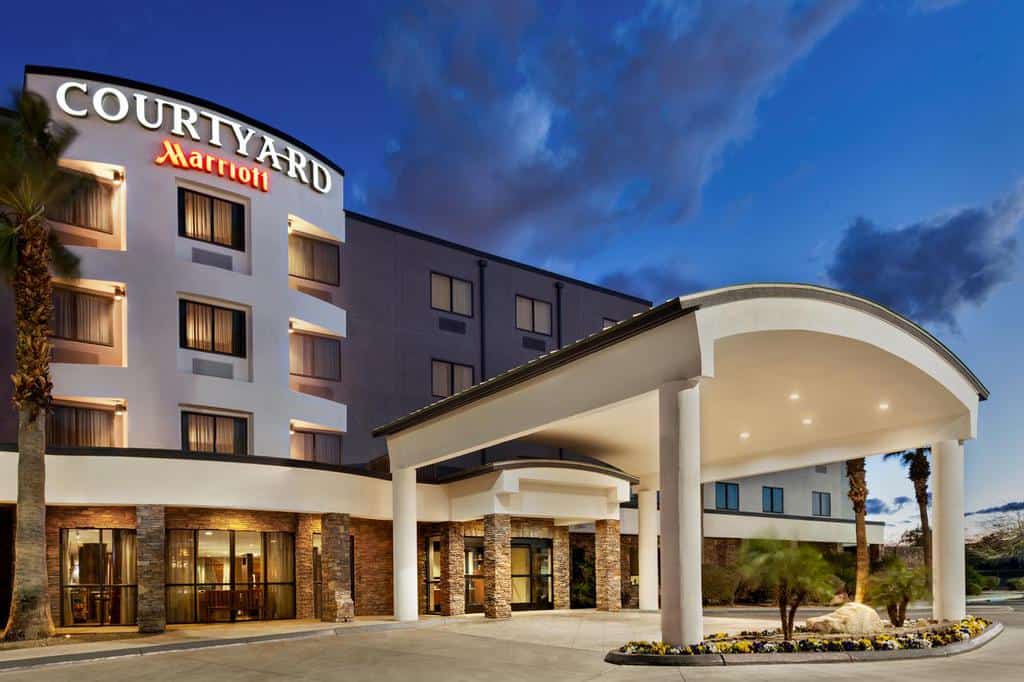 Filling the mid-range bill of your family stay options for Vegas, ranking number four, the Courtyard Hotel in South Vegas has a large hot tub, pool, market on the premises if you would rather forgo dragging everyone to a restaurant or if you need snacks or miscellaneous items for infants, toddlers or even hungry adults. There are rooms big enough for four between King sized and sofa beds. The staff is friendly and the hotel also offers a free shuttle to the Strip.
Golden Nugget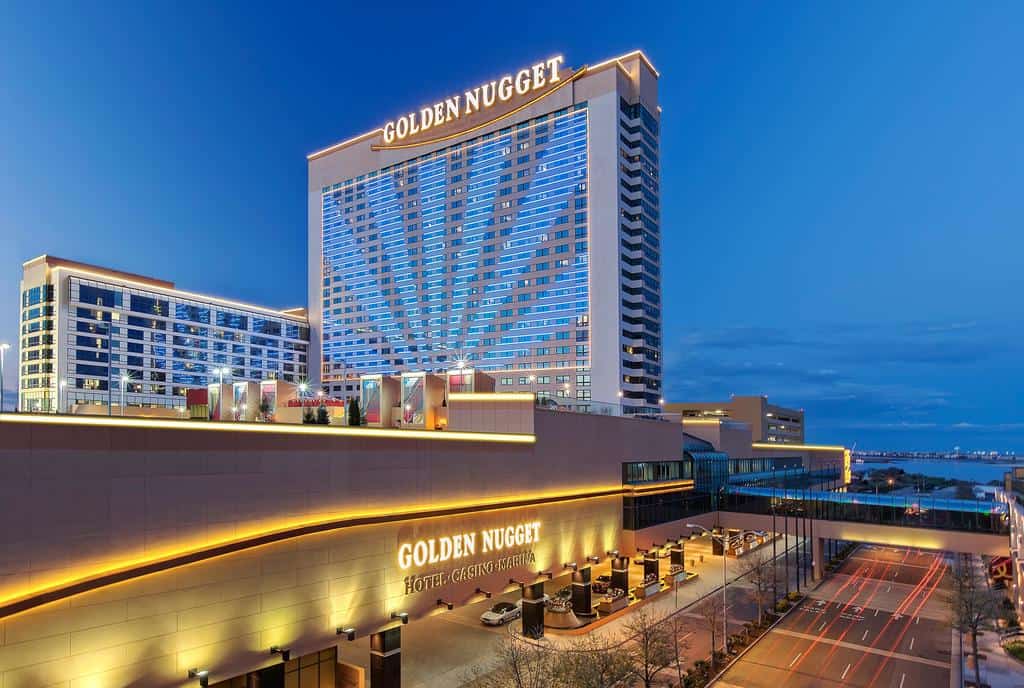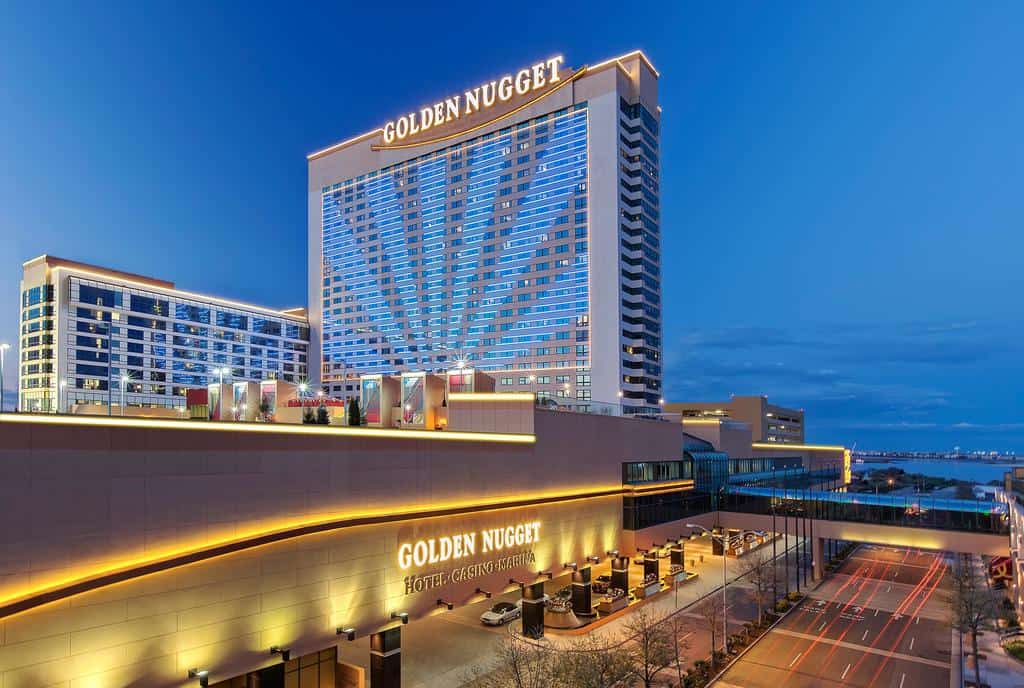 The downtown offering that suits family's is on Fremont street where you will find their shark aquarium, great pool and even a water slide at The Golden Nugget comes in as the fifth best family choice to do Vegas.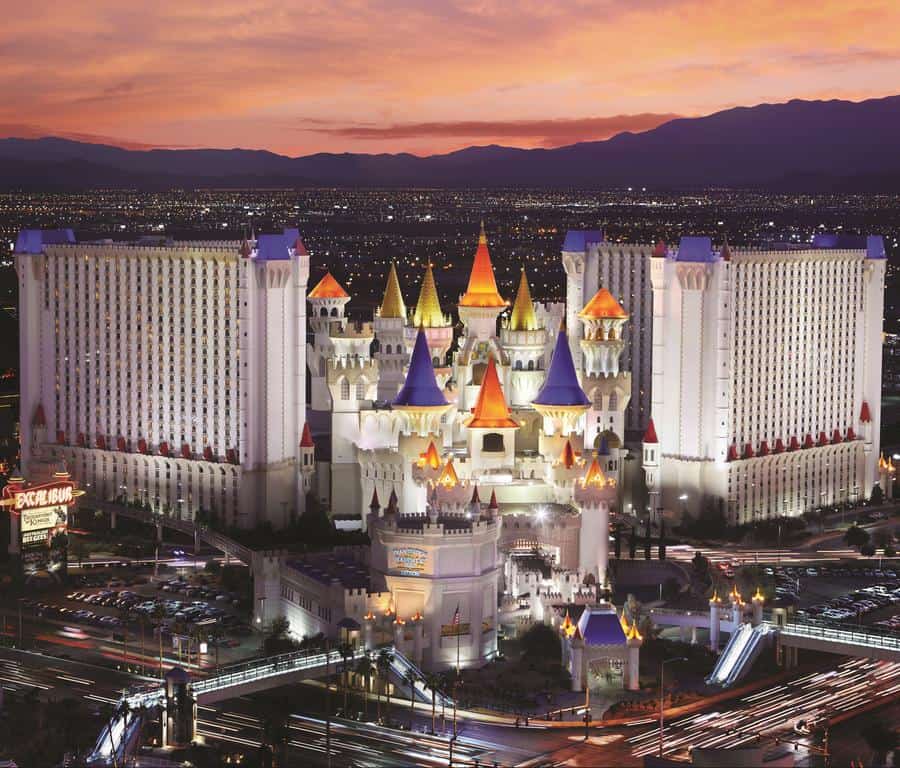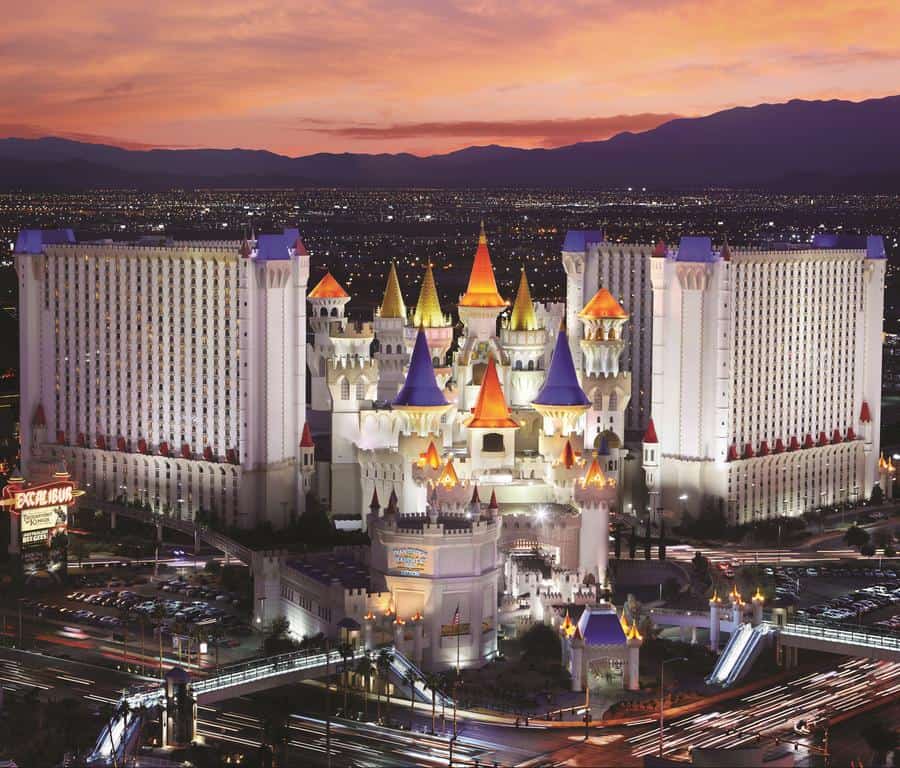 Sixth, on your budget Vegas Strip stay is The Excalibur Resort. Renovations in recent years have expanded both the pool and rooms. An arcade, mid-way games and all ages water slide are not to be outdone by The Tournament of Kings dinner show during witch medieval jousting, maidens dancing and the kid friendliest, if messiest, best part of all; dinner you eat with your bare hands while banging your tankard to cheer your favorite competitor in the joust set the hotel's theme from it's beginnings.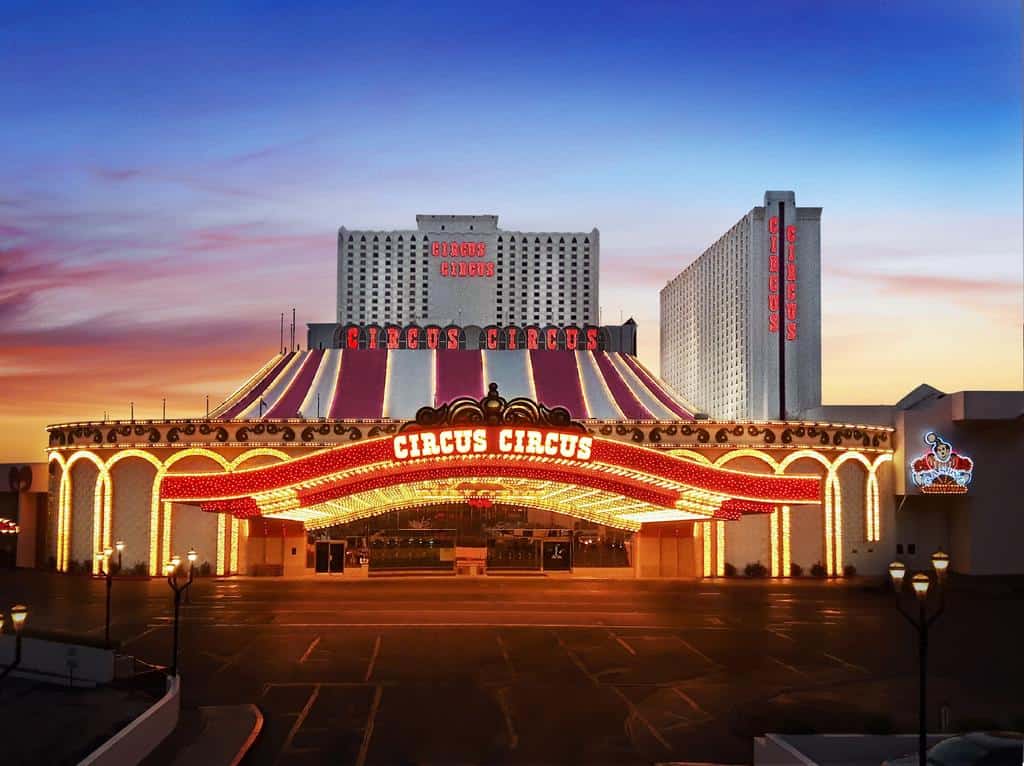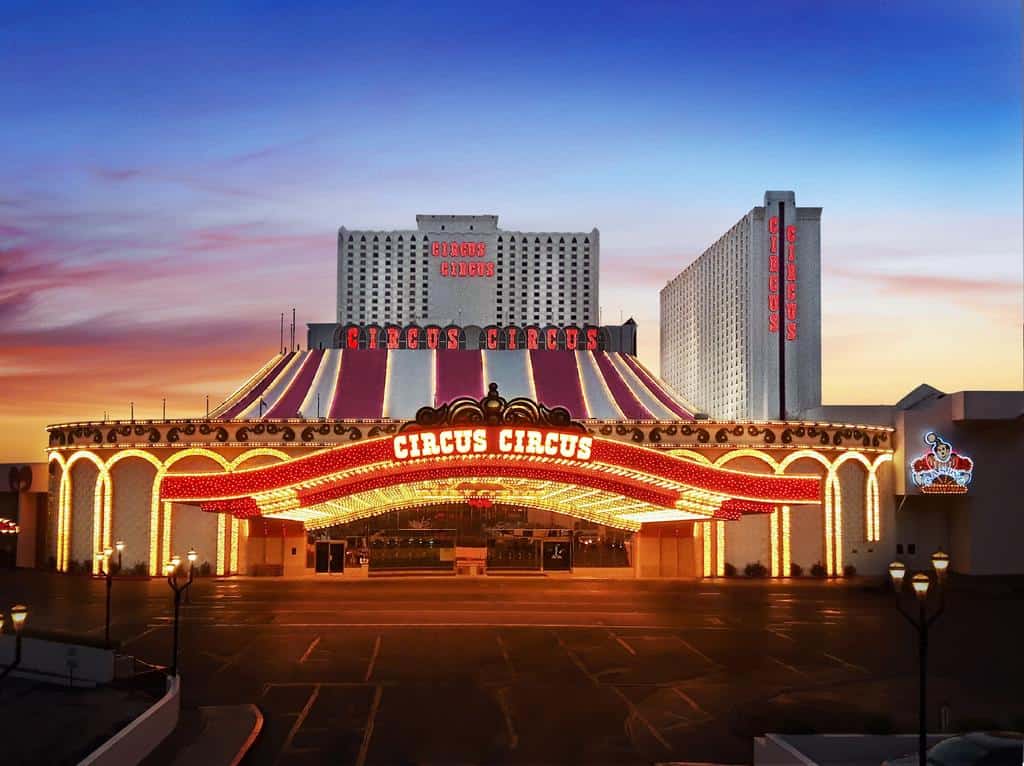 Still making the best of list at number seven is the original "family" accommodation on the north end of the Strip next to the KOA Campground. Circus Circus is games, pools, carnival, circus acts performing, and for you thrill-seekers head to Advernturedome for 25 scream inducing rides. Then you can retire to a lately remodeled if moderately sized room for the price of the number of adults in your party, kids still stay free at Circus Circus.
Apartments
But if you just can't see your family being happy in a hotel you can always book an apartment by the week for you home base in the Valley. Each apartment offering on your list of best choices for your family include free Wi-Fi, kitchen as well as a washer and dryer. Already sited as the best apartment suite, Desert Paradise Resort, next a checkbook friendly one bedroom Extended Stay America Suite will keep your family of four comfy.
If you need to sleep six, the two bedroom villa at Cancun resort Las Vegas or Tahiti All-Suite Resorts can accommodate you, (both include one bedroom villa to sleep four). Also for four in a one bedroom suite the family can stay at the Jockey Club Suites or Suites at MGM Signature which finish up the best Las Vegas suites for your family vacation.
Read more:
Best Hotels in Las Vegas
Where To Eat in Las Vegas
Things To Do in Las Vegas