The best way to go from Athens International Airport to Piraeus Port is to ride the X96 bus to the port. Travel time is at least 50 to 90 minutes. It is priced at €5 and available 24/7. Taxis are faster by a few minutes but more expensive with a price range of €50 to €60.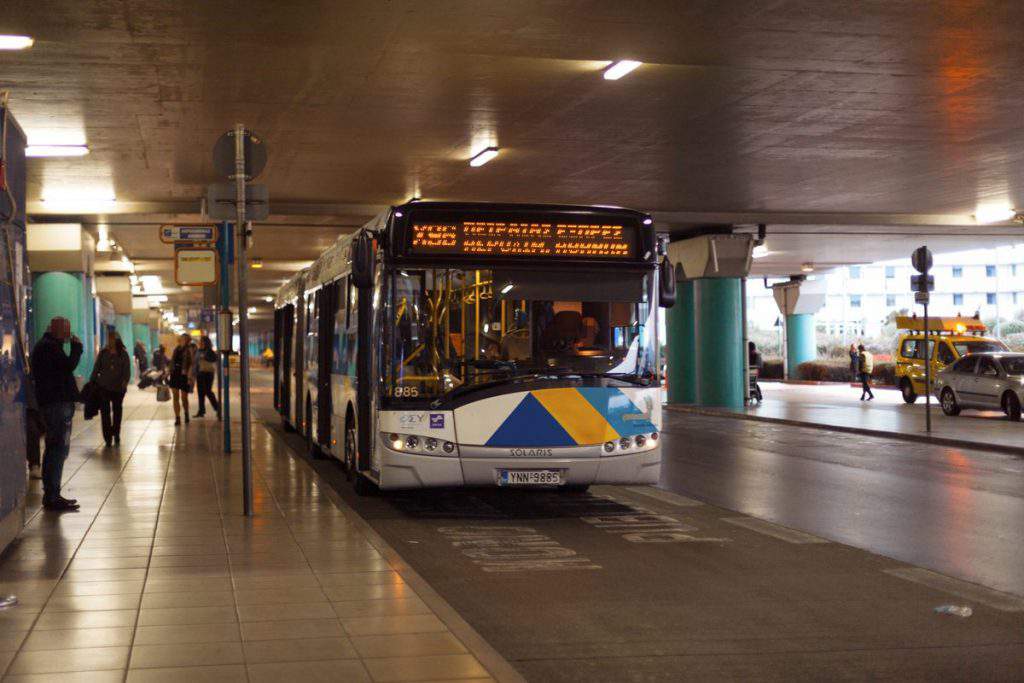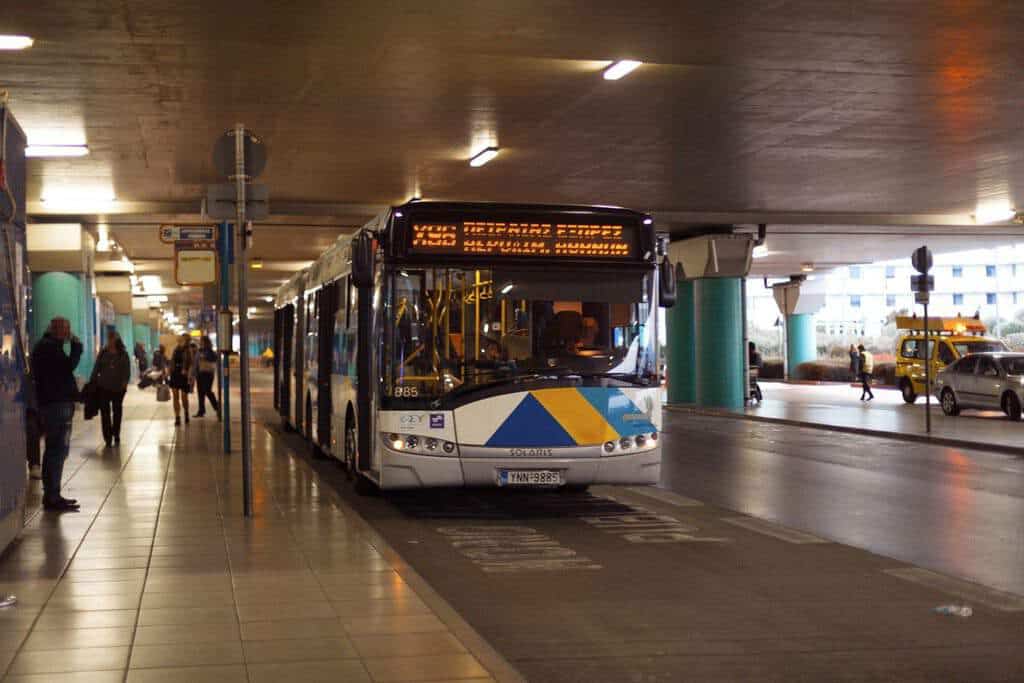 Bus
The X96 bus from the airport is available 24/7 and leaves every half an hour. Travel time is about 50 to 90 minutes. 
Follow the signs and the bus stop can be seen instantly beyond the Arrivals area. Purchase tickets from the booths located on the buses' right side. No buying of tickets inside the bus.
Once in Piraeus, the bus stops in gate E6 for ferry of Blue Star bound for Santorini, near the Piraeus subway station. 
Taxi
Cab fare to Piraues from the airport is around 50-60 Euro. Travel time is 1 hour.
Read more:
Athens To Mykonos
Athens To Santorini
Best Hotels in Athens
Best Athens Tours
Best Things To Do in Athens
Family Friendly Hotels in Athens
Renting cars at the Athens Airport
Athens Transportation
Top 5 Restaurants in Athens
Top 3 Inexpensive Hotels at Downtown Athens