Best Places To Stay in Madrid – Where To Stay In Madrid
Planning a trip to Madrid but don't know where to stay? No problem! This post will help guide you to the perfect spot for your vacation. Whether you're looking for a luxurious hotel or a cozy bed and breakfast, Madrid has something to fit everyone's needs. Keep reading for more information on the best places to stay in this amazing city!
Where to stay in Madrid? If you're looking for a lively and trendy neighborhood, then you should definitely stay in Chueca or Malasaña. These districts are home to plenty of bars, restaurants, and nightclubs, and they're always buzzing with energy. Alternatively, if you're looking for a more traditional Madrid experience, then you might want to stay in the city center or in one of the lovely embassy neighborhoods like Aravaca.
Whichever part of Madrid you choose to stay in, you're sure to have an amazing time!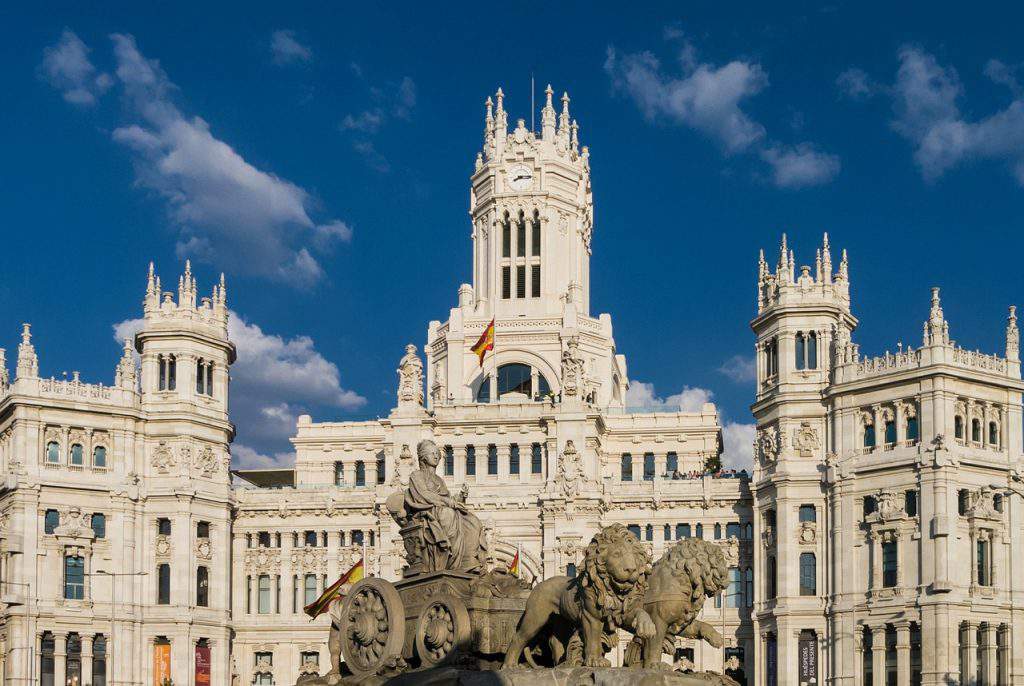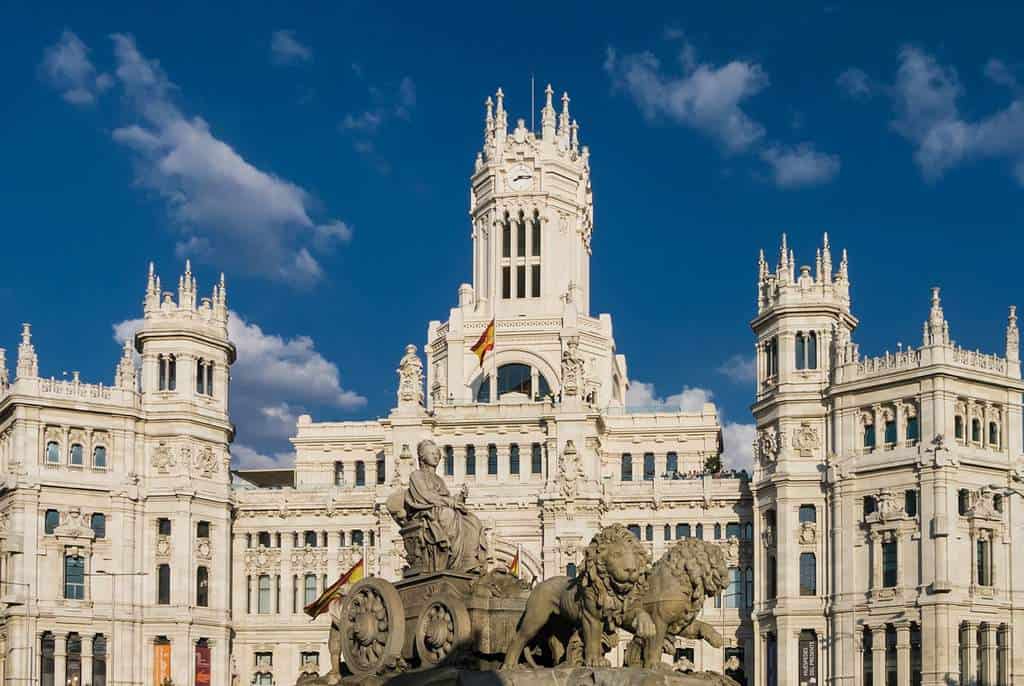 Madrid. The beautiful city. The El Dorado of a time past but which still retains its magic till this day. There are cities and then there is Madrid. Unlike most known cities and tourist attractions, there is actually something for everyone in Madrid. For the sports lover, it is home to the Los Meringues and their fierce neighbour Atletico; for walk enthusiasts, it is the perfect place to enjoy this hobby while taking in breathtaking sites. The foodies are not left out either.
Where To Stay In Madrid
If you are in search of luxury, then head to anyone of Gran Melia Palacio de los Duques, Hotel Ritz Madrid, or URSO Hotel and Spa. If your desire is for affordable but good hotels, then Room Mate Alicia, Posada del Dragon, and Artrip Hotel are your best bets.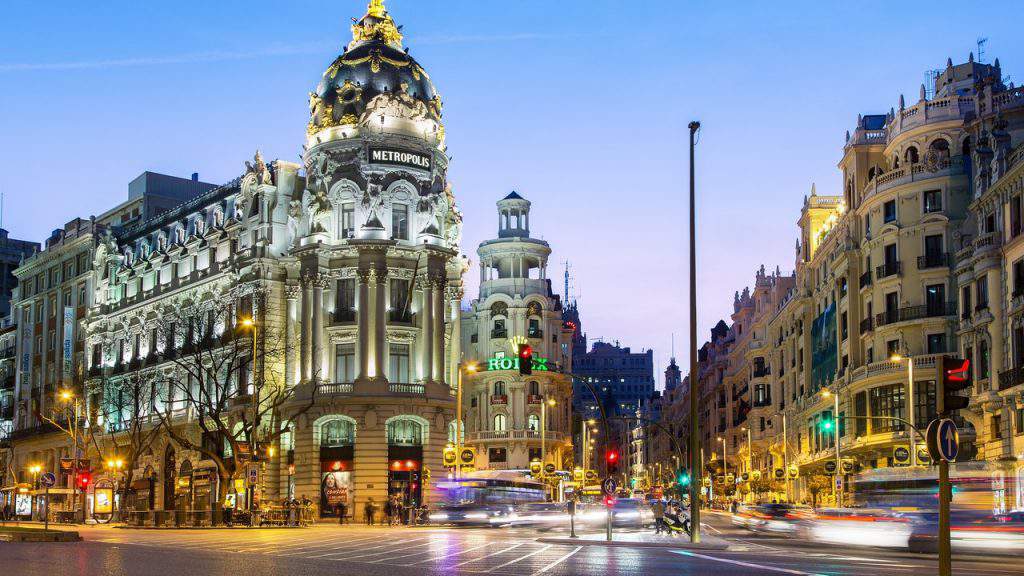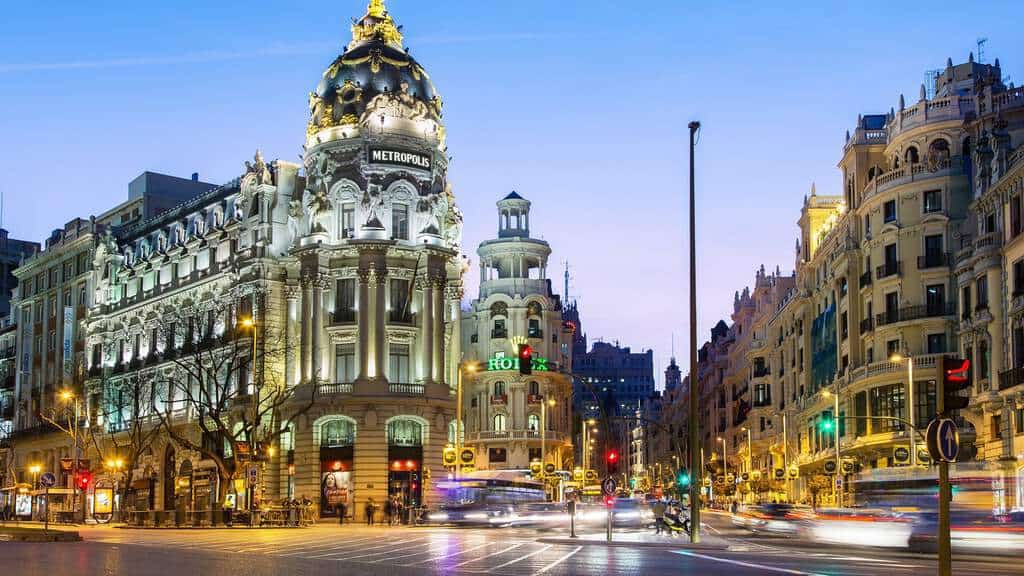 We all travel to exotic and tourist locations for different reasons. For some, it is a chance indulge in the culinary delights a city has to offer. For others, it is just for the experience. Whatever is your reason for visiting Madrid, there are particular locales that cater best to particular things.
For sightseeing enthusiasts, head to Centro and Retro. Madrid's barrios are compact and within walking distance of each other. These features make staying in either Centro or Retiro a great decision as you are able to close to art museums (Retiro) or the Royal Palace (Centro). Though great sites in of themselves, you can also easily walk down or take the metro to also partake in the attractions La Latina, Lavapies, and the other barrios have to offer.
For a vibrant nightlife, you would sure be spoilt for choices in Madrid. More than one of the barrios provide dusk till dawn entertainment that would leave you both tired and exhilarated. However, the pick of the cherry goes to La Latina with its many tapa bars, Lavapies with its trendy bars, and Plaza Santa Ana in Huerta for some al fresco drinking. If your type of groove involves live concerts, head to Malasana. For a safe space if you are gay, Chueca with its gay bars beckons.
La Latina, Huertas, Centro, Malasana, and Chueca are the best for those in Madrid for its culinary delights and restaurants. This is not a knock on the other neighbourhoods which all sport fine diners but the aforementioned locales tick the box for ease, affordable, multicultural, and eclectic. If you would rather dine in Michelin-starred restaurants, the upper-crust neighbourhood of Salamanca is your plug. If, however, your interest lies with Indian delicacies, hit Lavapies' "Curry Mile" or Chueca and Centro for a great fusion dining experience.
For the best locales for families, look no further than Arguelles, Retiro, and Centro. Each locale has its strong points with Centro's being the walkable streets and numerous child-specific and friendly spectacles, especially the street performers on Plaza Mayor and Plaza del Sol. For Retiro, its proximity to the park's playgrounds and enormous space make it an attraction for families with still young children. Arguelles might not have the vive of Centro or Retro but it boasts a huge park and an Egyptian temple. What kid is not awed by effigies and statues from ancient Egypt?
If you are a first-timer in Madrid, stay in Centro in order to walk the grounds of the Royal Palace and its streets which still retain their medieval look. You can instead head to Retiro for its famous art museums and Grand Park, if that is art is what drew you to Madrid. Being walking distance away from each other, it really is no big deal which of the two locales you decide to get accommodation in. However, if you are particular about having a great nightlife, then you should pick Centro as it is the closer of the two to Madrid's nightlife centres. It is the budget-friendlier of the two too.
For couples, Paris is not the only city for love and lovers. Madrid also offers locales where you and your partner can have and create man Kodak moments. Be it Salamanca's intimate restaurants or the fit-for-picnics, IG-worthy pictures, and walks Park in Retro, or just taking in the sights in Centro, Madrid is a city of love and magic in its own right.
For those who tour the world to put a finger on the local pulse of a city, visit Malasana. Though Malasana does not have the cobbled streets of Centro nor the Grand Park in Retro, it is as local as you can get in Madrid. With its mixture of seedy bars, tattoo parlors, and art galleries, the city holds on to an age when it was the capital of rock music and drugs while also having a foot in today's world of instagrammers, trendy shoppers, and art collectors.
You want to walk and be wow-ed at the same time? Centro and its old age architecture and streets should be your first port of call. The age old, cobbled streets are an absolute delight as they transport you to a time of horse-drawn carts, armoured knoghts, and simpler times. Due to their proximity to each other and compactness, Madrid's central barrios –Centro, Retiro, La Latina- are best enjoyed walking.
Safety is important and like all cities, metropolitan or not, Madrid has safe spaces and not so-safe areas where its dark underbelly is exposed. As a visitor to the country, it is important that you know these places. Salamanca, being an upscale neighbourhood, is always safe, irrespective of the time of day. This also goes for Retro, Arguelles, and most parts of Chueca, Malasana, La Latina, and Lavapies. in the areas with unsafe places, it is advisable that you stick to areas with a lot of foot traffic and are illuminated. Avoid, if you can, the area surrounding the Atocha train station and keep a watchful eye for pickpockets when you visit the weekly (Sundays) flea market in Lavapies/La Latina.

Centro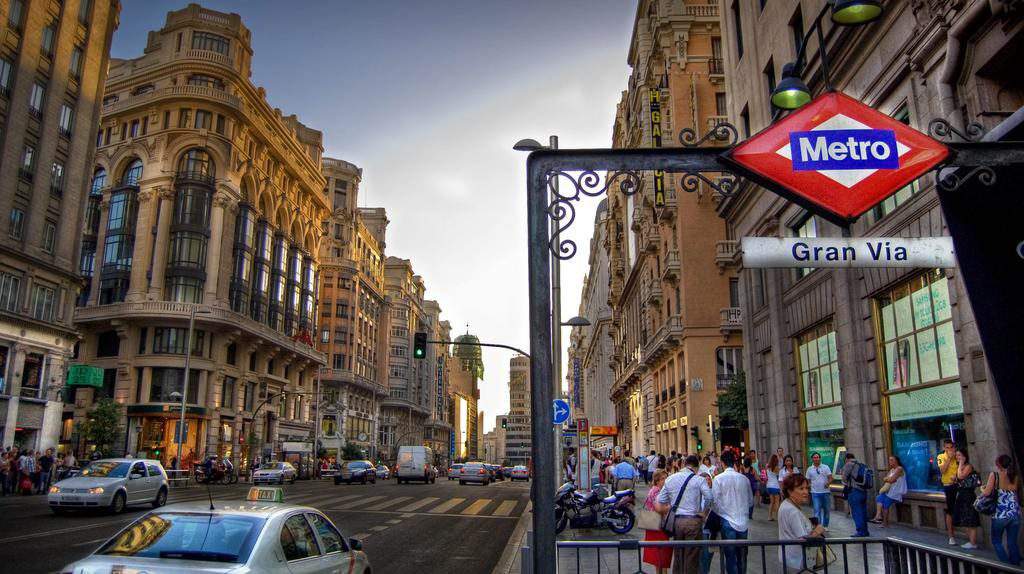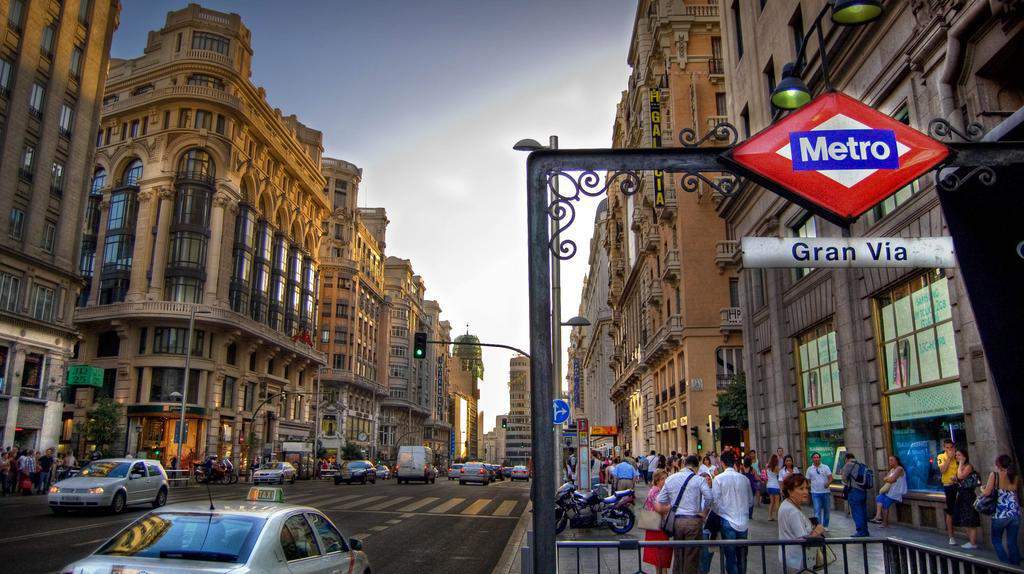 Sounds like "central" and, though not exactly central to your enjoyment of Madrid, is integral to it. Part of the compact barrios in the centre (that word again) of Madrid, Centro is where the Royal Palace, Plaza de Sol -Madrid's city centre-, and Plaza Mayor are situated. With its storied history, markets, interconnected streets, fashion(able) boutiques in Gran Via, and restaurants, Centro is a delight to explore and made more so by the fact that it can be walked through. It is a city that sleeps late and wakes you up early to a cacophony of many accents and languages. For hotel accommodation, we recommend any one of Hotel Circulo Gran Via or Gran Melia Palacio de los Duques.
Retiro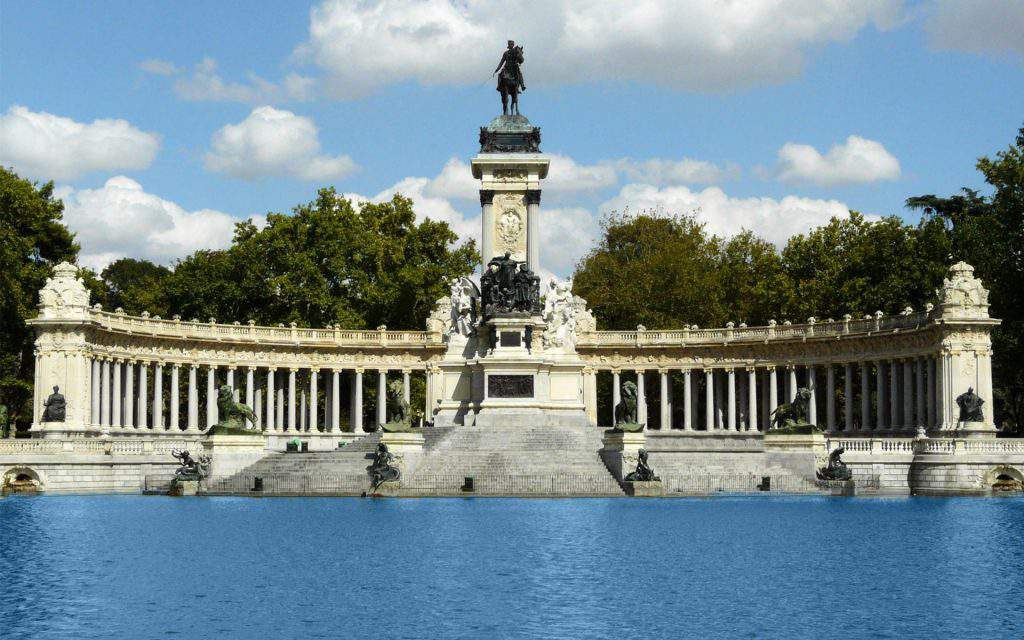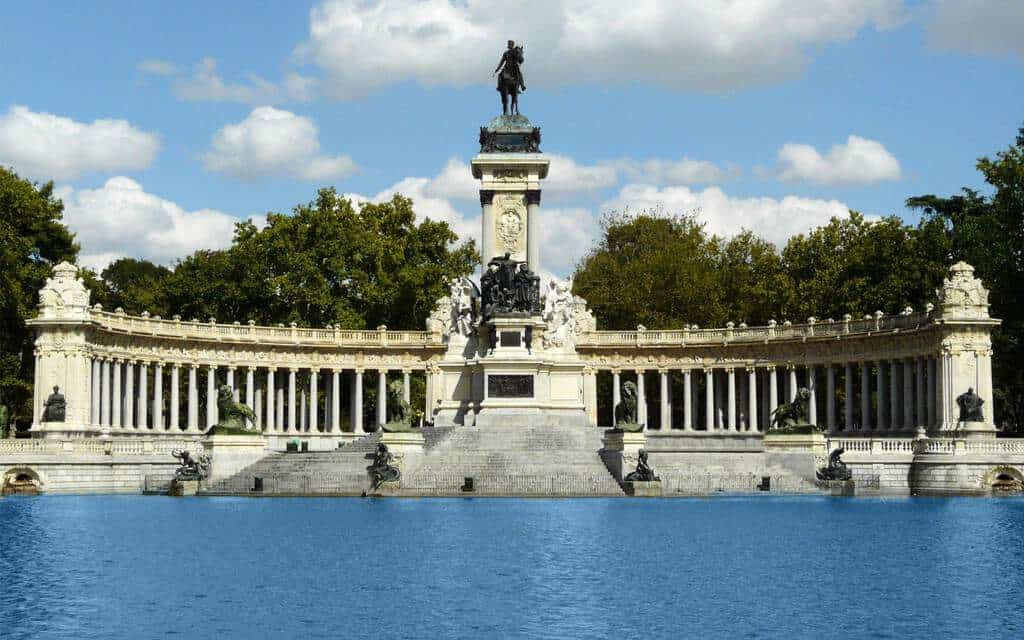 Known for hosting Madrid's most popular park, Retiro is also the home of the "Golden Triangle" of art museums: Museo del Prado, a world-class museum on Paseo del Prado; Centro de Art Reina Sofia, the largest repository of contemporary art in Madrid, located on the south end of Paseo del Prado; and Museo Thyssen-Bornemisa, across the street from Museo del Prado. This is in addition to being easy to navigate, budget-friendly, and covering an area that includes affluent residential units. Its top two accommodation choices are Hotel Ritz Madrid and Hotel Palacio del Retiro.
Huertas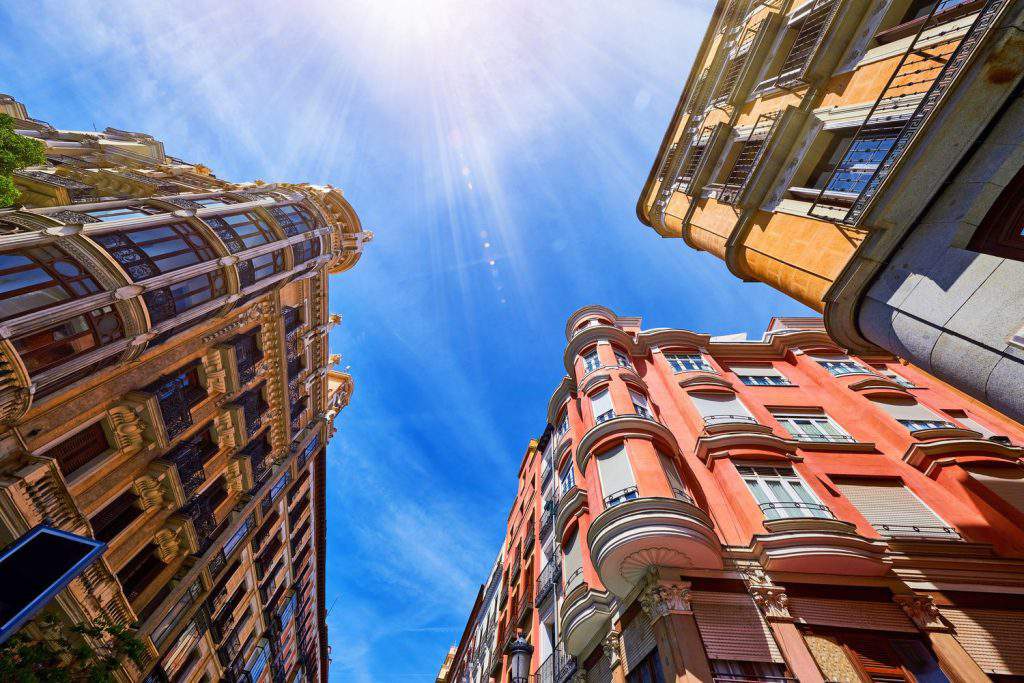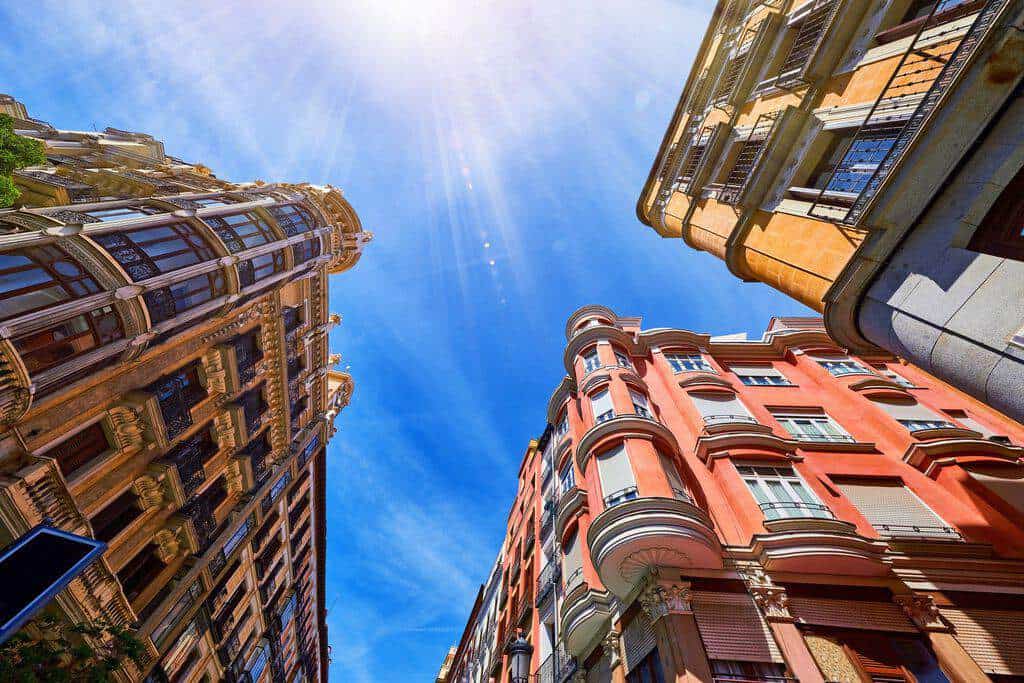 Imagine a sandwich. Picture the beef/pork/mutton etc in the middle. Can be enjoyed alone or in addition to the bread in the middle of which it is. That is Huertas, using a food analogy. Sandwiched between Centro and Retiro, Huertas' offerings of bars and a kick-ass nightlife are standalone reasons to visit Madrid. In addition to the delis and drinking spots that dot Calle Leon, and the bars and cafes that line Plaza Santa Ana, Huerta offers her visitors direct access to the museums on Paseo del Prado through Calle Huertas.
Those with art-y inclinations and a love for literature and literary history can head to Huertas to see firsthand where literary giants like Cervantes and Lope de Vega once lived (most of these homes are now museums). The locales still retain the serenity and bonhomie that constantly attract the literati.
While here, you can stay in Westin Palace, Reina Victoria, or ME Madrid.
Malasana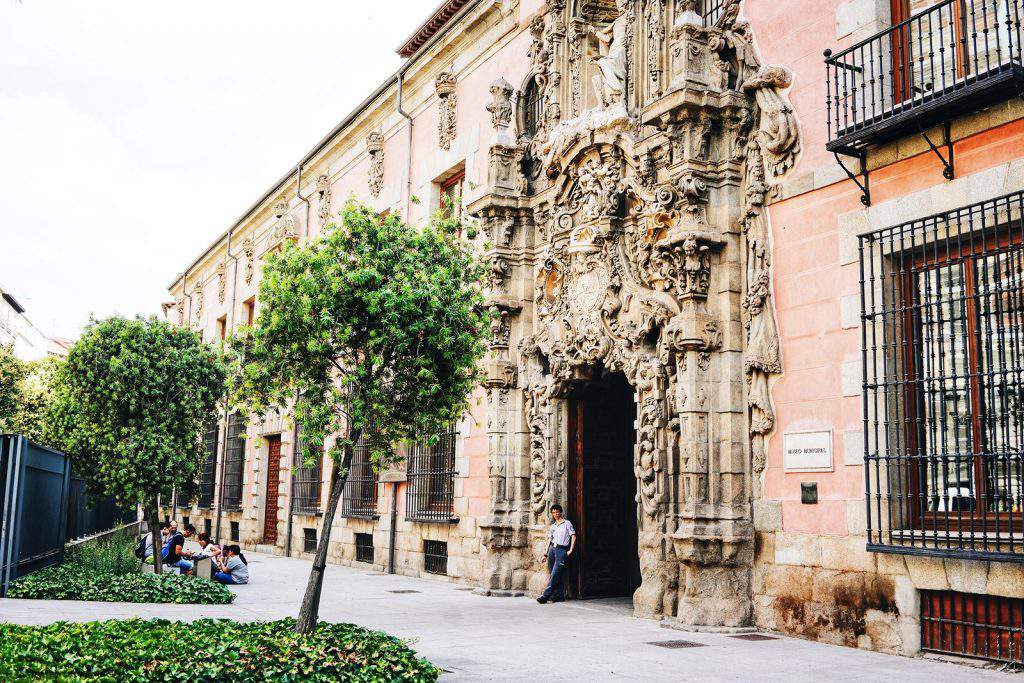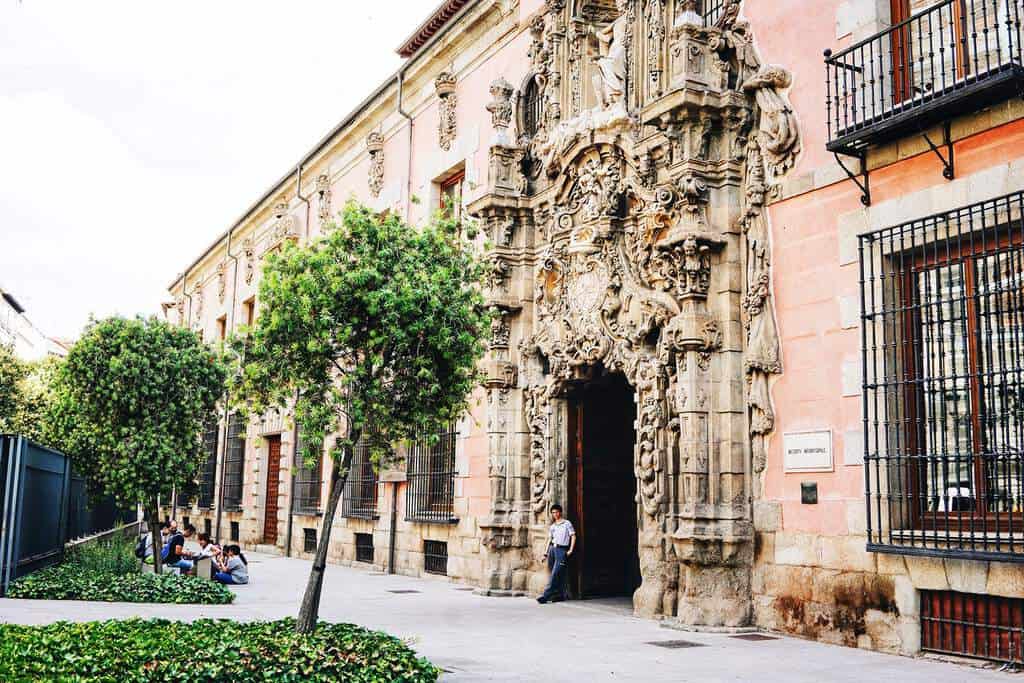 Birthplace of the La Movida Madrilena rock movement with the attendant drugs, sexual freedom, and night-long parties, Malasana was Madrid's –and Spain's- hub for its version of the baby boomers of the 70s and 80s. Though now gentrified and well-past that era, the neighbourhood still holds on to its identity as a place for no-holds barred fun, albeit without the drugs. With its graffiti-ed walls, vintage shops, and tattoo shops, and the modern additions –fashion shops, trendy bars-, Malasana more than makes up for its lack of sight-seeing options. Set aside a day (or more) to visit the numerous bars, cafes, little art museums, and night options available on Calle Espiritu Santo, Libertad, and Fuencarral.
You can do these while rooming in Barcelo Torre de Madrid.
Chueca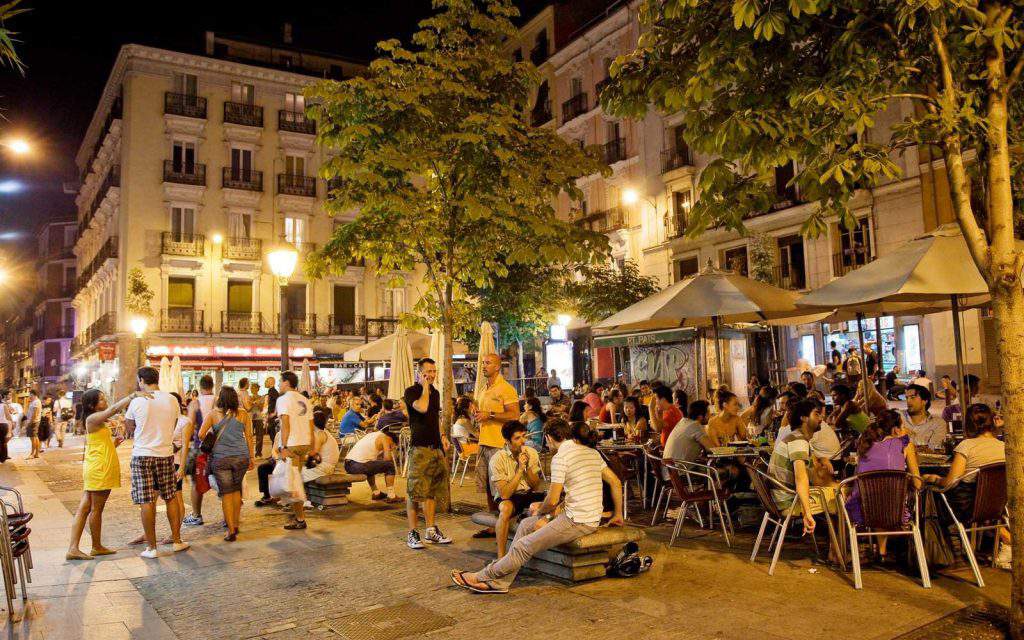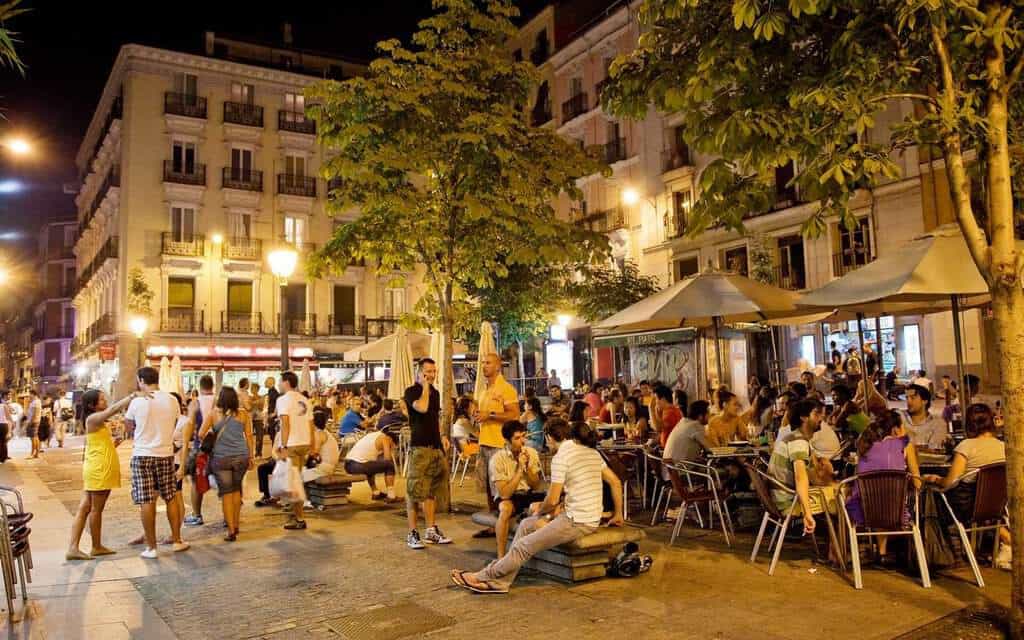 A gourmet food market? Check (Mercado San Anton). Shops with the latest fashion trends? Check (Calle Agusto Figueroa). Diners? Check. Gay clubs and bars? Check. Famous bars? Check ( Museo Chicote where Sinatra and Hemingway are said to have knocked back shots). Chueca is a city that keeps on giving as you plumb its depths. It is a great place to dine out alone, with friends, or a partner. Known for its gay-friendly ambience and attitude, Chueca is also a safe space and provides entertainment that cater to the LGBT community. What's mor? A large number of these spots are close to each other. You don't have to burst a stitch or wear your sole down to reach them.
Decide on where to visit or if you should just walk down to Malasana from your bed in URSO Hotel and Spa or Only You Hotel.
La Latina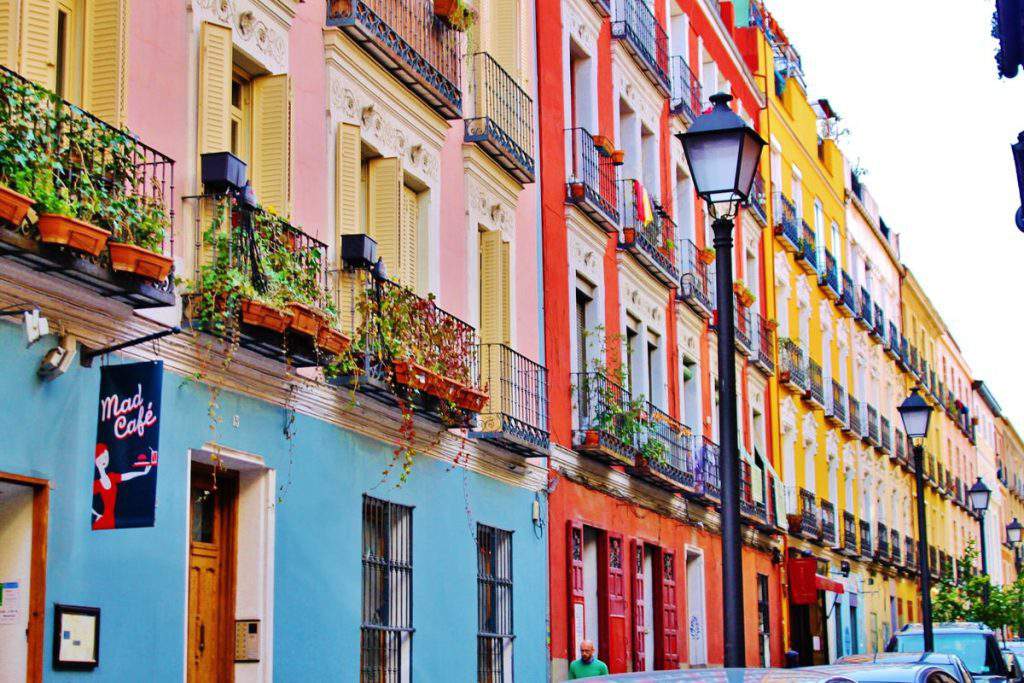 A short walk from the south end of Centro, La Latina boasts of a great nightlife, El Rastro, the weekly (Sundays) and largest flea market in Madrid with its attendant crowd and music, and interconnected streets dotted with eye-catching architectural designs. Its bars come alive at night and are great for bar-hopping as they stay open till late.
After a night of partying, or day of dining out, or haggling at the flea market, you can head to Posada del Dragon to sleep off the exhaustion or just observe siesta.
Lavapies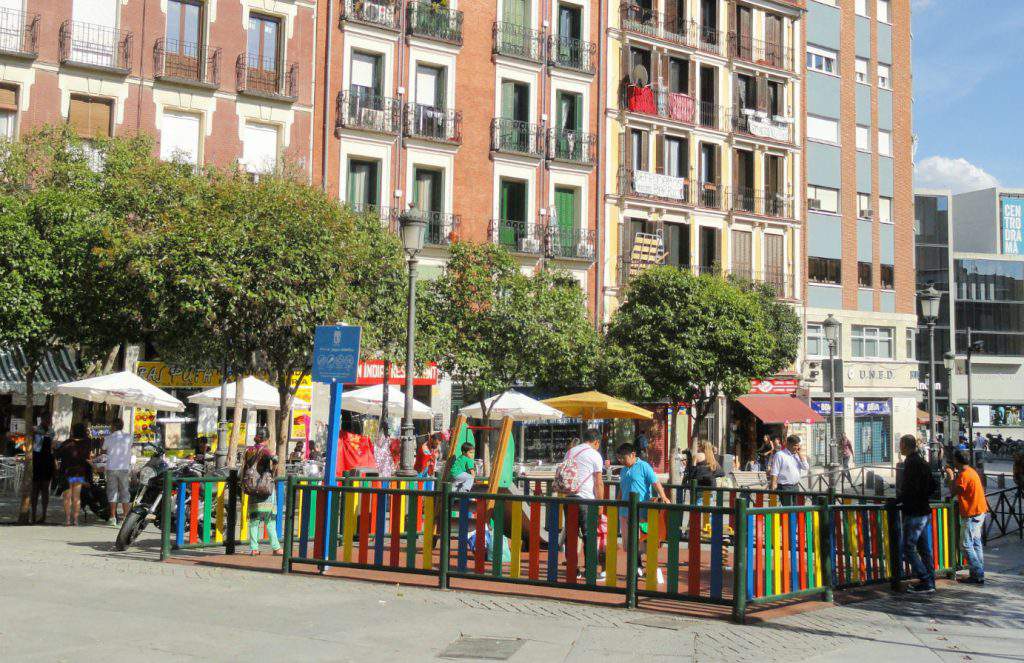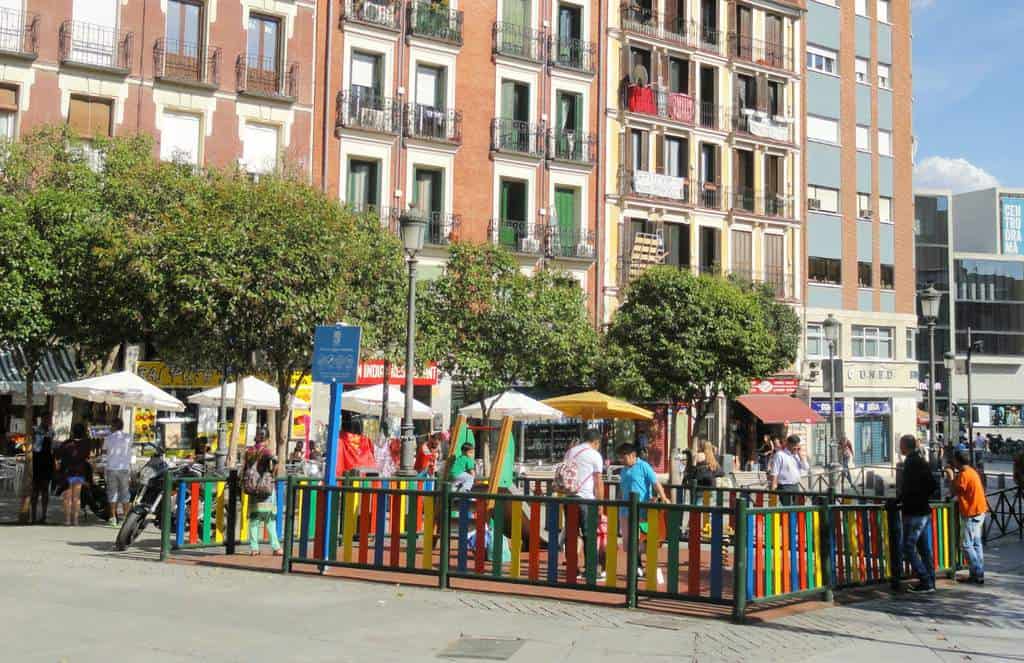 Lavapies sits snugly between Huertas and La Latina and is walking distance from Retiro's art museums and Centro's delights. Lavapies constantly re-invents itself and stays in tune with what's currently trending in Madrid, Spain and globally. The ethnic diversity there presents makes for a multiplicity of languages, cultural norms, fashions, and culinary wonders. Curry Row in Calle Lavapies, is so named because of the high number of Indian restaurants in the area.
Lavapies shares the El Rastro with La Latina due to its proximity. For accommodation, your best bet is Artrip Hotel.
Salamanca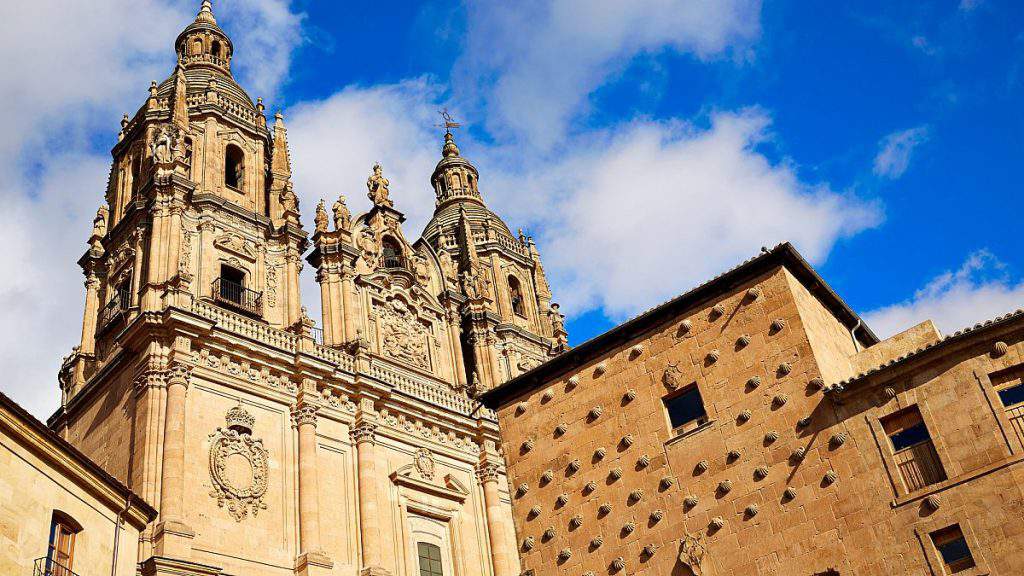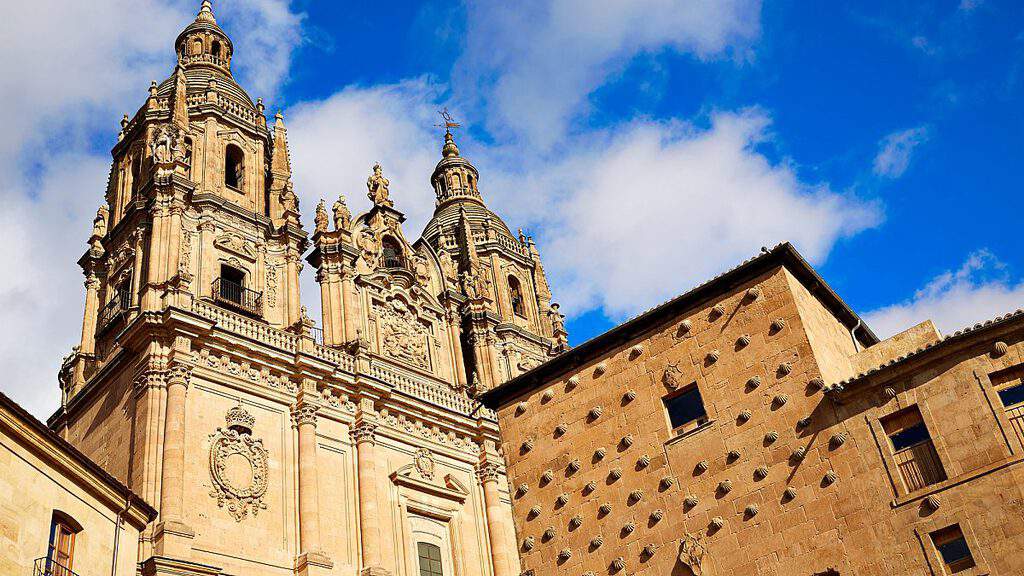 Salamanca is located to the north of Retiro and it is Madrid's richest neighbourhood. Its primary fascinations are the boutiques on Milla de Oro and Calle de Serrano, including The 2nd Room where you can cop secondhand versions of top designers like Jimmy Choo and Amani, and Nac Madrid for high-end shoes; the Museo Aqueologico Nacional; and the world-famous Plaza de Toros Monumental de Las Ventas, Madrid's famed bull ring.
Unlike the neighbourhoods in the city centre, Salamanca's wide topography allows for easy vehicular movement and access to the metro with stops at Ventas (close to the bull ring), and Serrano (a fashion district).
Salamanca is great for day-time fun and, with the metro, allows you to pick up from there at night in Retiro, Centro, and environs. It is full of 4 and 5-star hotels like Gran Melia Fenis and Hotel Orfila.
Arguelles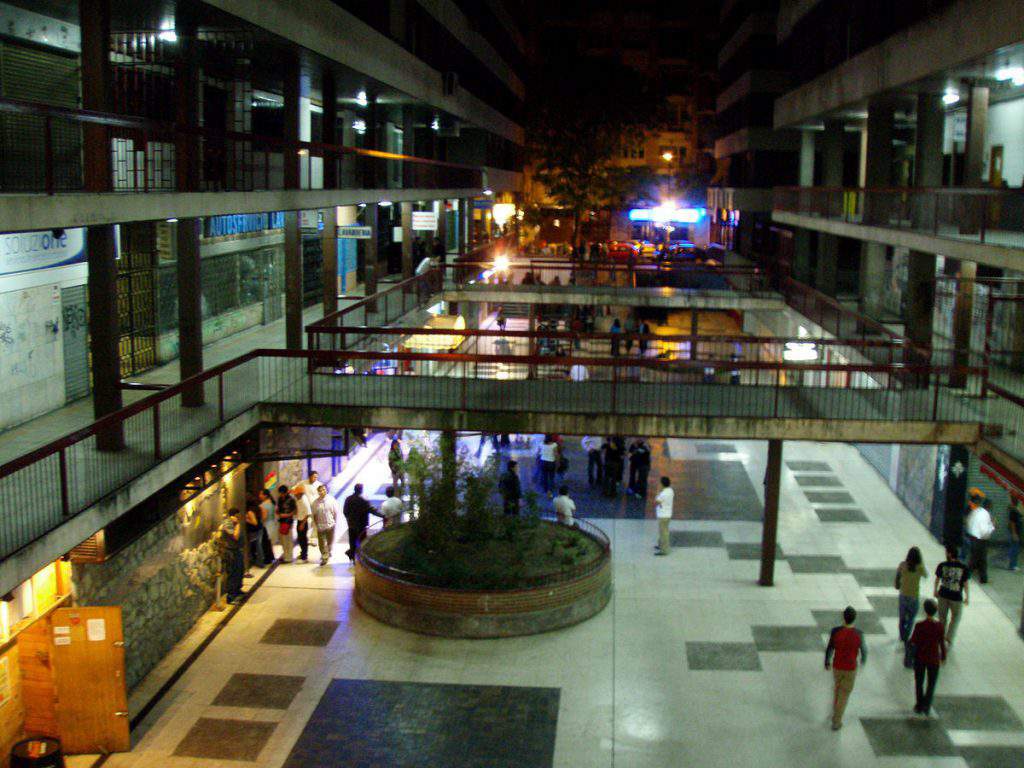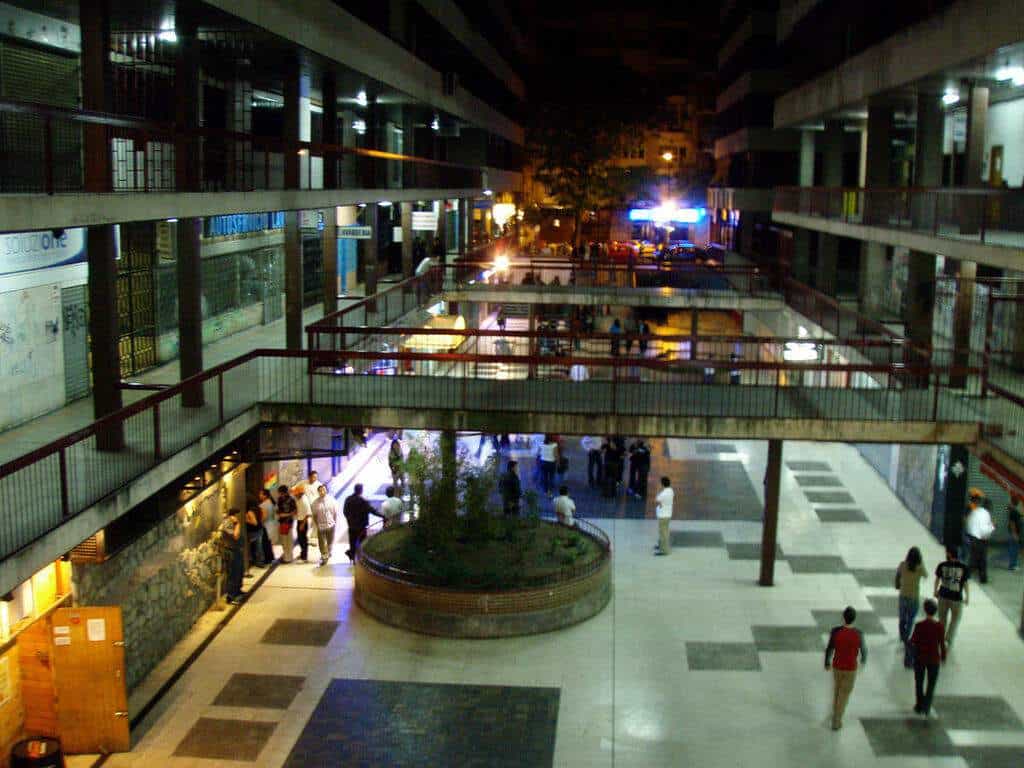 This is a student-friendly neighbourhood with a lot of bars, an Egyptian museum, and diners. It has large parks for walks, sunset watching, and fun like Parque del Oeste but none as grand as Retiro's Grand Park. Just north of Oeste lies Moncloa, where an observation tower –Faro de Moncloa- and Madrid's main university are located. You will find great boutiques on Calle Princesa and a lot of fun but you would need to head to close-by Chueca or Malasana if you want a vibrant nightlife.
As to where best to lay your head, try out Melia Madrid Princesa.
About Madrid
Centuries of building, upheavals, migration, and other events have made Madrid an architectural delight. The city is compact, its walkways clean, its metro system functional, and its streets interconnected, making for a city whose attractions that are just a walk or metro ride away from each other. Talk about a complete and convenient experience. Though the sites are all there to enjoy, your budget plays a significant role in where you choose to stay, eat, and visit.
Read about the best time to visit Madrid here.
The different parts of Madrid have attractions that make them unique from others; a sort of identity. For example, Retro Park sports some of Madrid's top-class hotels and art museums whereas Centro, the beating heart of Madrid, is known for its proximity to the medieval streets and architectural delights in Plaza Mayor, the shopping opportunities of Gran Via, and the Royal Palace which lies to Centro's west. That is not all. You can eat to your heart's content a variety of dishes in the various –and sometimes majestic- restaurants, grills, gourmets, and bars that dot Plaza Mayor and Plaza de Sol. Living arrangements range from 5-star hotels to bed and breakfast joints that are no less a part of the Madrid experience. This eclectic collection of budget friendly eateries, sites, and accommodation options make Centro a difficult city to navigate with a car. Legging it is the advisable option.
Leaving Centro, you can head south towards Calle de Cava Raja in La Latina which boasts impressive, old age architectural marvels, tapas bars, and a weekly (Sundays) flea market, the biggest in Madrid. This is a 10-15 minute walk to the most budget-friendly part of Madrid, a barrio full of bars and affordable accommodation.
You can also take a trip due east from La Latina to Lavapies. This allows you access to the aforementioned market, museums, and the Retro park. A new-age city –relatively anyways, Lavapies has a large multi-ethnic and immigrant population 1hich translates to ethnically-diverse food, music, and other cultural attractions. This avant-garde city, however, does not boast of as much accommodation choices as its neighbor. 
And then there is Huerta. Huerta is a barrio and is situated to the north of Lavapies. It, like the other locales already discussed, is foot traffic friendly due to its compactness and interconnectedness. Filled with Bohemian enclaves, a bar and eatery for every pocket size and taste, Huerta is most famous for the known fact that a large number of Spain's famous writers and artists lived in it, and for the eye-catching Plaza Santa Ana, which boasts some of Madrid's first-class fresco dining and drinking. What's more, you can enjoy the goodies Huerta has to offer and then walk down to enjoy the attractions available in Plaza de Sol, Retro Park, and Plaza Mayor. Notice the trend here? Notice how each city-part is close to the other? Yes? Good.
Now that you have a rough mental map of Madrid, seems a good time to discuss this Retiro Park that keeps popping up. The park is quite grand and just a few metres away from some of the best museums and hotels Madrid has to offer. Situated to the east of Lavapies and Huerta, Retro is not as multi-ethnic but it is bustling city, day and night. In the day time, everyone runs off to work but the night time is for walking through the park, by the lakes and gardens, and catching your breath after a long day. Note that if you want to avoid visiting the park when it is crowded, do not visit on a weekend.
Just north of Retro is Salamanca, an exclusive and high-end residential area. It is popular with the jet set and the fashion-conscious in search of the latest cuts and trends. This is in addition to good bars and upscale restaurants. Unlike Huerta and others, Salamanca accommodations are on the expensive end and mostly 4- and 5-star hotels and it is not foot-friendly. This is because it is not compact like other barrios but has a functional metro system.
If your aim is for hip, "woke", or its other synonyms, Chueca is the place for you. This part of Madrid is an all-comers neighbourhood that caters very well to gay clientele. With narrow sidewalks filled with diners, Chueca undergoes a breathtaking transformation when night falls as the city comes alive with all-night long jiving in bars and clubs. Party till you drop.
To the west of this every party-goers dream is Malanasa, with an equally vibrant nightlife. It is the harder and more down-to-the-basics version of Chueca that boasts of wine bars for the sophisticated, beer joints, live concerts, boutiques, and nightclubs all in and around Plaza de Dos de Mayo and Calle Fuencarnel. From here, a short walk will take you to Anguelles, which is popular with young people and boasts more residential options than most other barrios. Young people –students especially- flock to Anguelles for its multiplicity of budget-friendly bars and ease of access to other parts of Madrid via the metro.