Unlike other Asian countries in the South East, which are susceptible to extreme weather conditions, Singapore makes the perfect holiday destination for the family every day of the year. You can book a family-friendly hotel through Booking.com and select the best hotel deals for your family.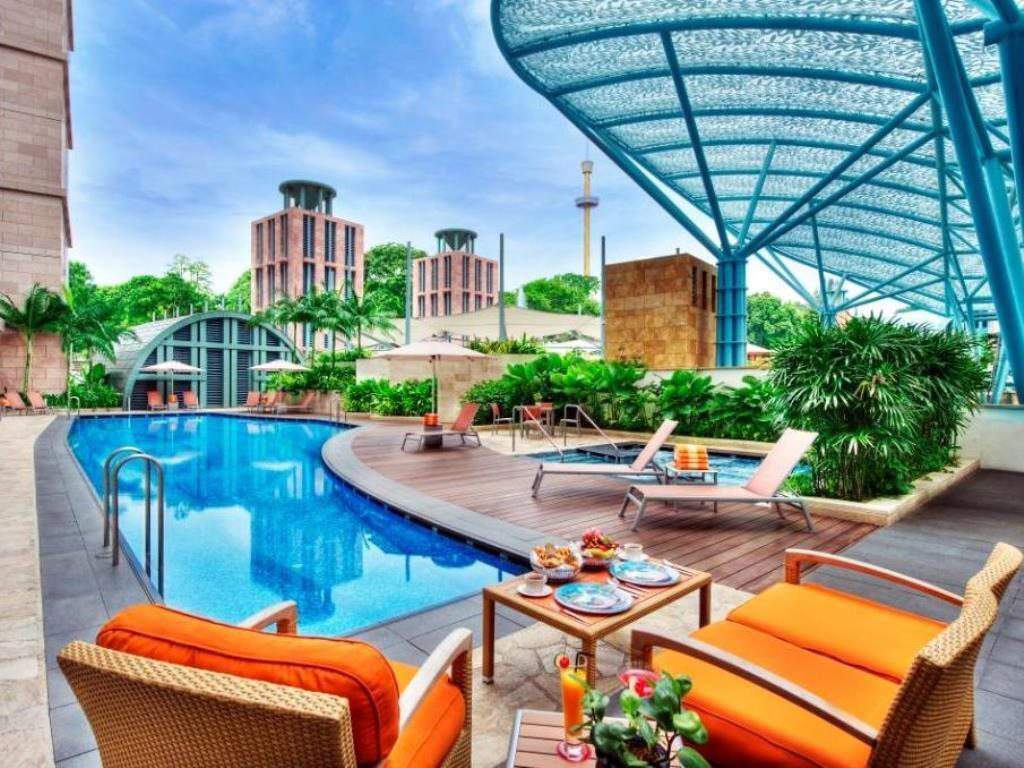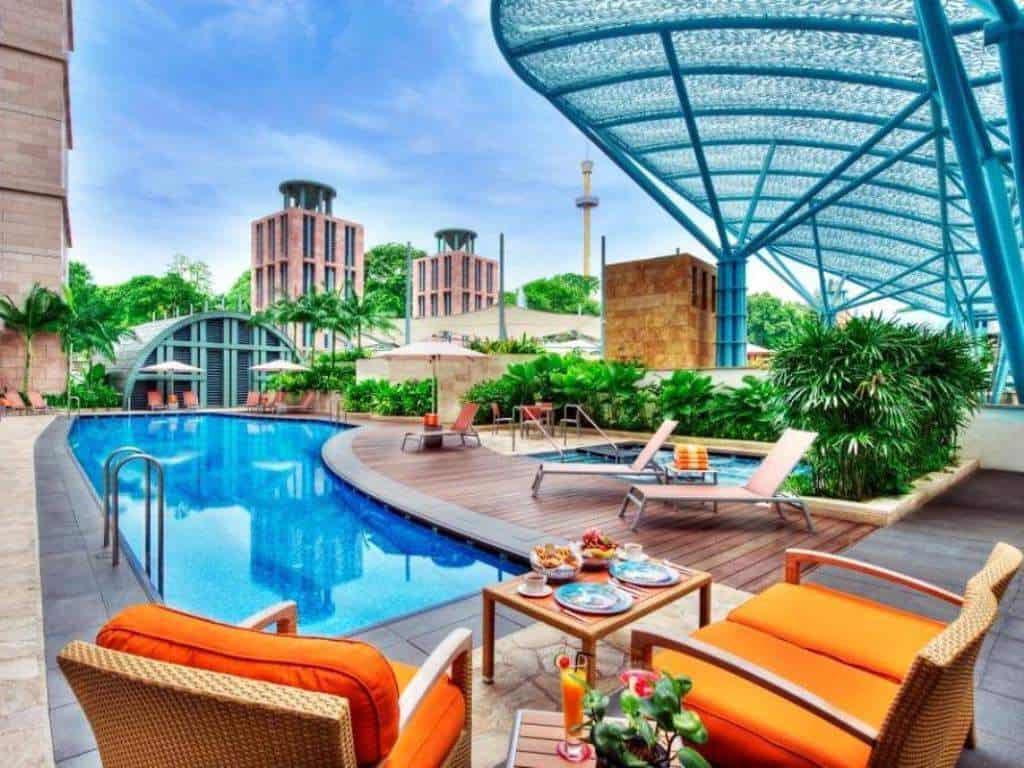 There are three types of hotels to stay in Singapore ranging from the most luxurious in Shangri-La Hotel Singapore, the best apartment style in Ascott Orchard Singapore, which has a full kitchen and 2-bedrooms for 4 people and some of the cheaper hotels at the best value in Fragrance Hotel, Balestier and Holiday Inn Singapore, Orchard City Centre.
For a luxury escape for the family in Singapore, there are three hotels that are highly recommended and can be booked through Booking.com. If you make your booking 3 – 5 months prior, the site will show you the best deals available.
The three hotels that are highly recommended for luxury accommodation are:
The ShangriLa Hotel Singapore is a beach resort in the middle of the city. It is located in close proximity to Orchard Road which is a great shopping area. It has a fantastic pool among the gardens onsite. The hotel includes breakfast buffet, babysitting, jacuzzi, spa, sauna and steam room. The staff treat you as friends. To book, phone: +65 6737 3644.
The Shangri-La's Rasa Sentosa Resort is Singapore's beachfront hotel. This spectacular and comfortable hotel was refurbished in 2011 and makes an ideal beach holiday in Singapore for the family. The hotel includes a gorgeous cove pool for adults (and separate kids pool), kids club, 3 restaurants, jacuzzi, steam room, sauna, spa and health club. To book, phone: +65 6275 0100.
The Sofitel Sentosa Resort & Spa has premier rooms with two single beds and a king bed in a separate room for a family of 4, and 2-bedroom villas with a private pool for a family of 5. The hotel includes gardens, a large pool, jacuzzi, sauna and spa. Near the facility, there is a golf course, tennis and squash courts. For bookings, phone: +65 6275 0331.

Other hotels for the family include:
There are 3 main places to stay for families with kids in Singapore:
Orchard Road is the most famous tourist spot. It's wonderful for shopping or random browsing. This area consists of large chain hotels.
Marina Bay which is in the process of being a 24/7 destination. It is mainly for business travellers.
Sentosa is an island close by with theme parks, beach activities, 2 golf courses, Universal studios, bars, restaurants and indulgent accommodations.