Make your stay in Kos memorable by staying in the best hotels. Just four kilometres off the coast of Turkey, Kos is the third largest island in the Dodecanese. As a key administrative centre from classical Greece to Roman times, the island is full of ancient ruins.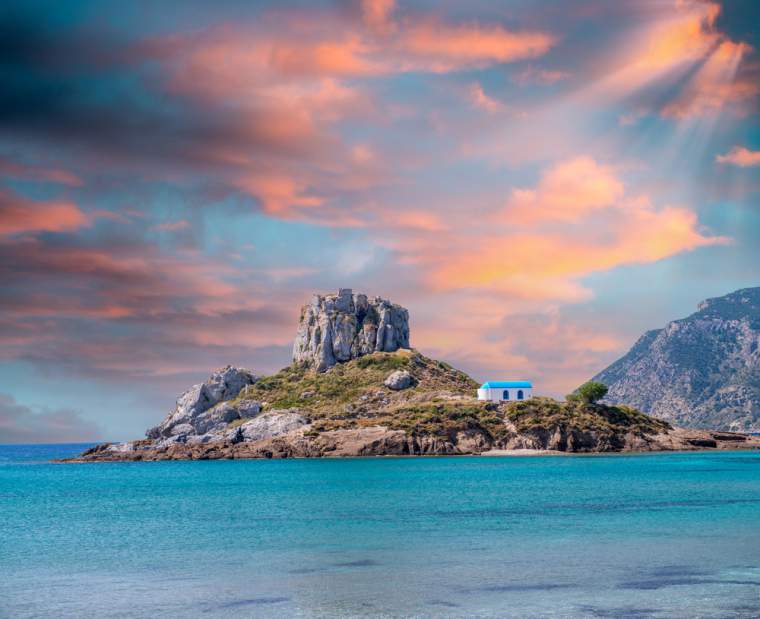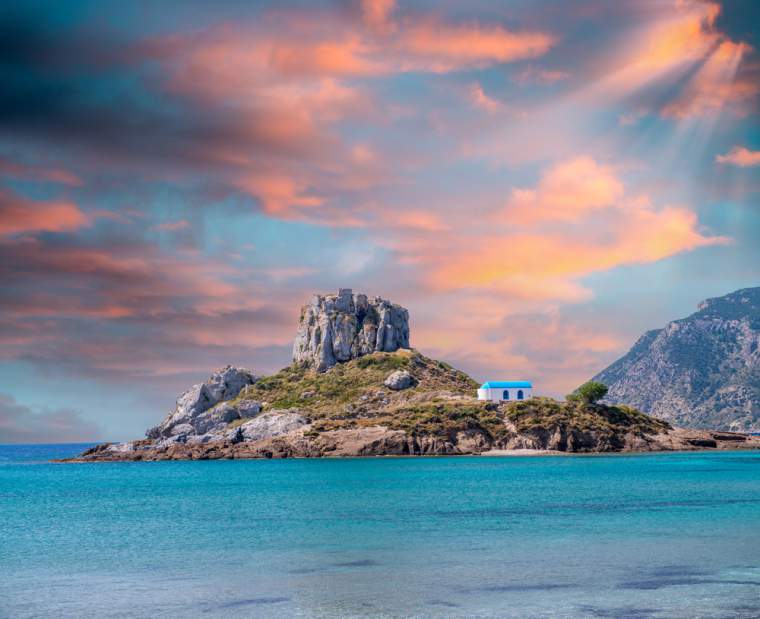 1. Helona Resort
(Phone number: +302242045041)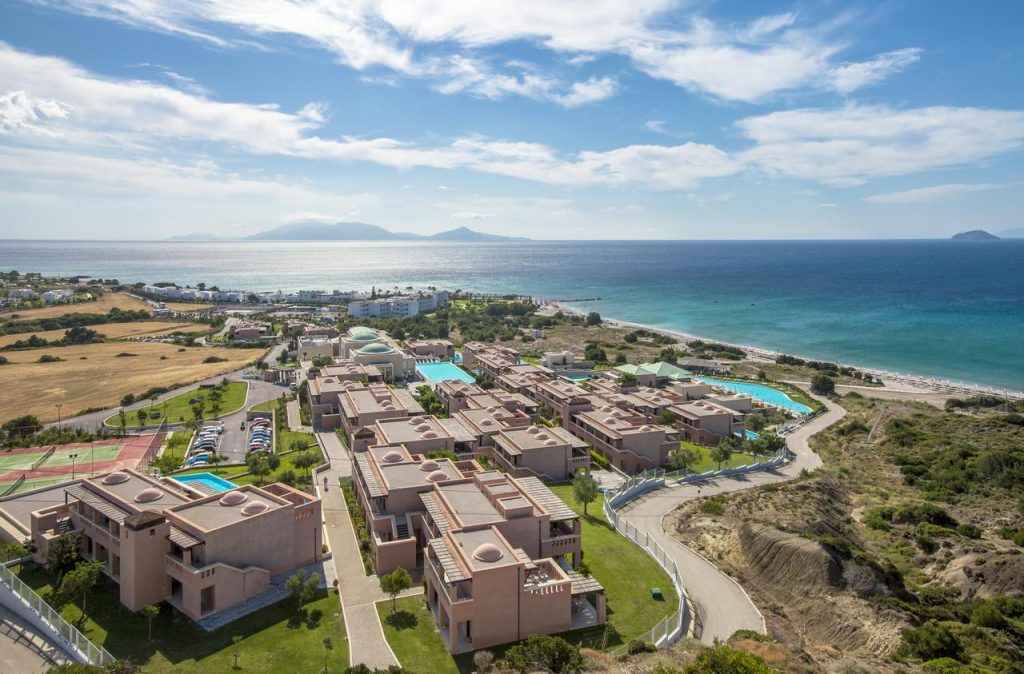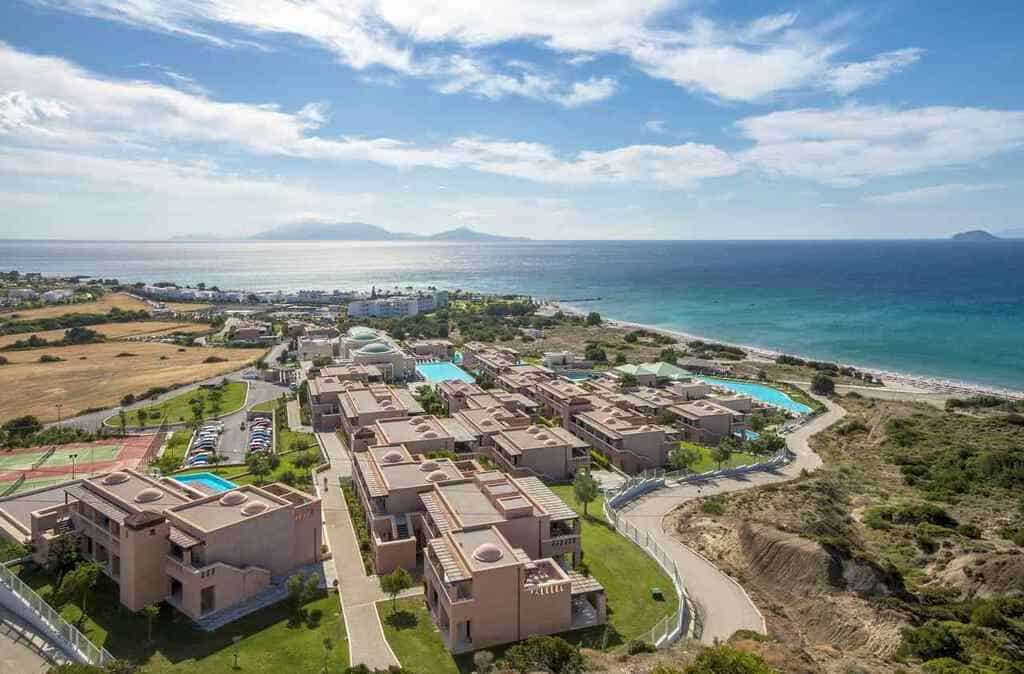 A classy resort with a large number of infinity pools (21 to be exact), located on a hill. Have amazingly beautiful villas, rooms and suites with furnished balconies, sofa-beds, facilities for tea/coffee and also mini-bars. There are 42 rooms for guests that share multiple swimming pools (11 to be exact), sitting rooms, tile-floored suites and wardrobes to walk-in.  You will see a bus stop for Kardamena (4 kilometres away).
Upgrading your stay gets you a private pool, bigger closet and much more. Hotel comes with its own private beach. A highly recommended place 
(Phone number: +302242048835)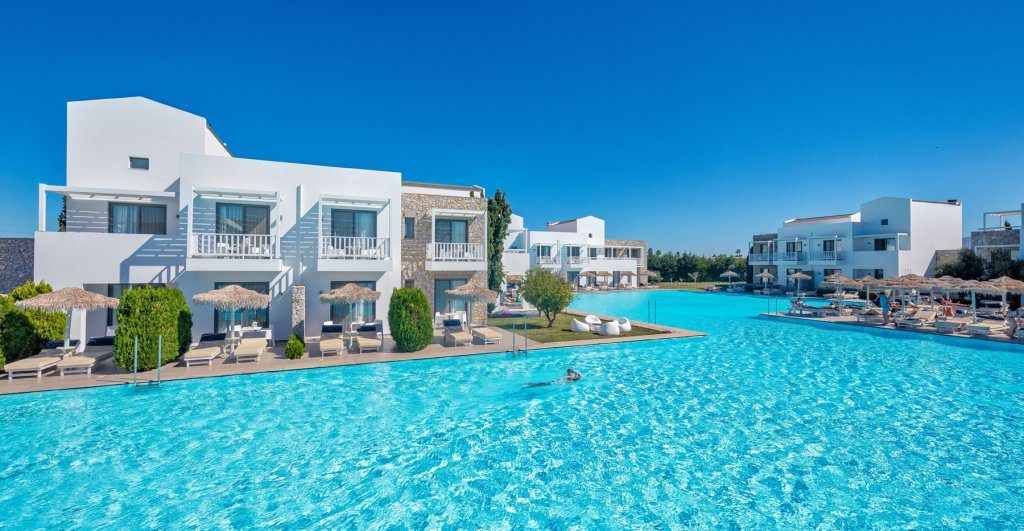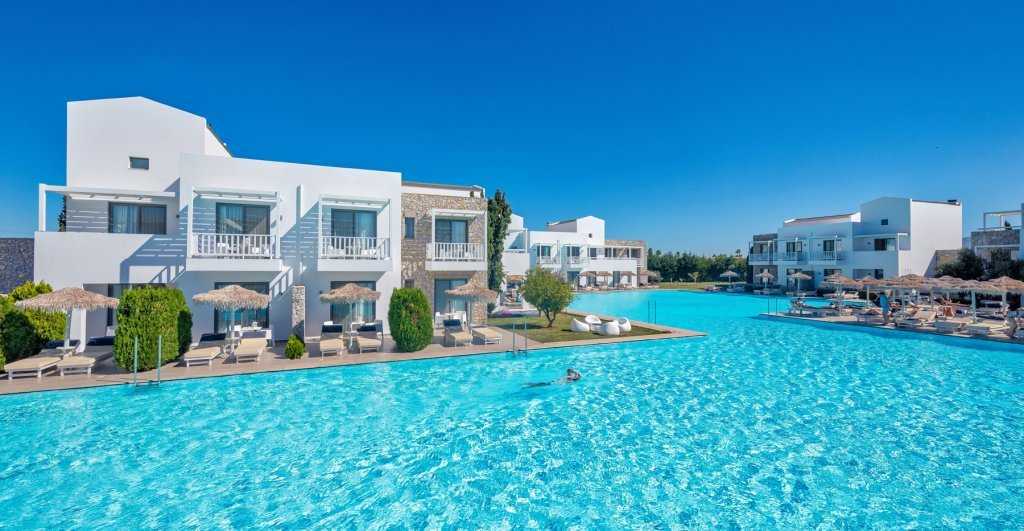 Suites and maisonettes with every room toned all white, parquetted floors, minibars, amazing balconies, internet connected computer and visible view of pools/sea. Upgrading the standard of your rooms will get you swimming pools (shared), double bed with sofa beds, sitting rooms circular beds, private pools and terraces according to your upgrade. 
Distances about 4 kilometres from the town of Kos 
Outstanding, only-adult hotel located right on roadside (from the beach) 
(Phone number: +302242057000)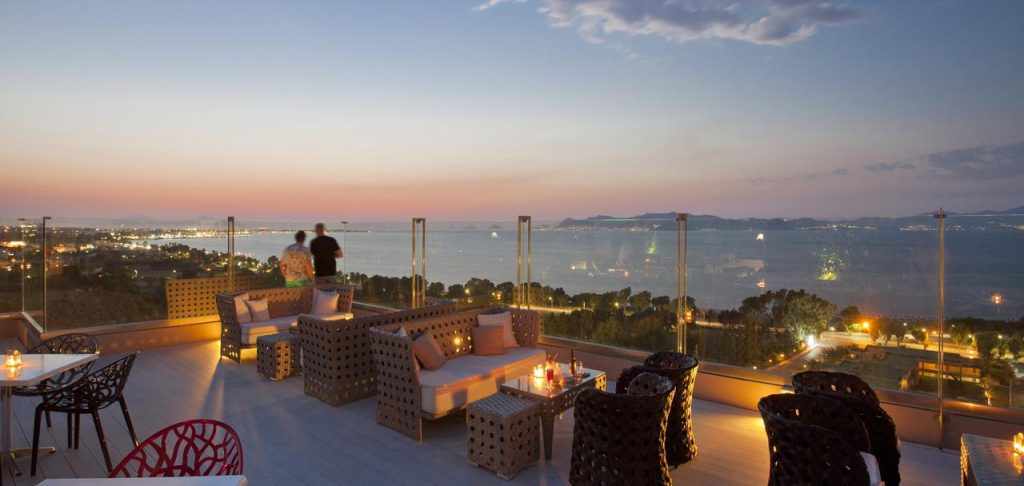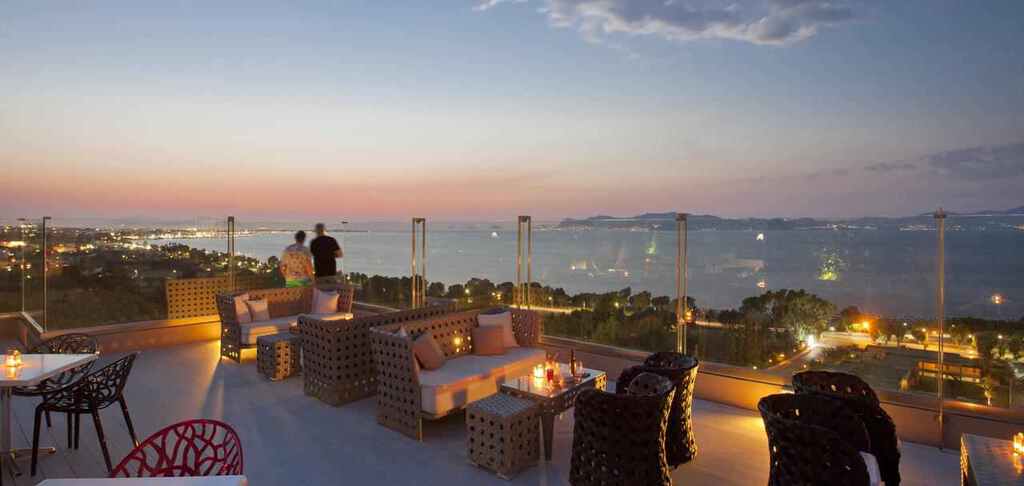 Located on the hill, a friendly hotel for families, right near the beach with luxury suites and rooms with spacious balconies, bathtubs, mountain/sea view and minibar
Mesmerizing paranomic view can be seen from the sky bar of the hotel.
The small suites have a living room with convertible beds and the big luxurious ones have hydro-massage bathtubs, walk-in closet, private balcony and many more interesting facilities according to the category you choose.
(Phone number: +302242049900)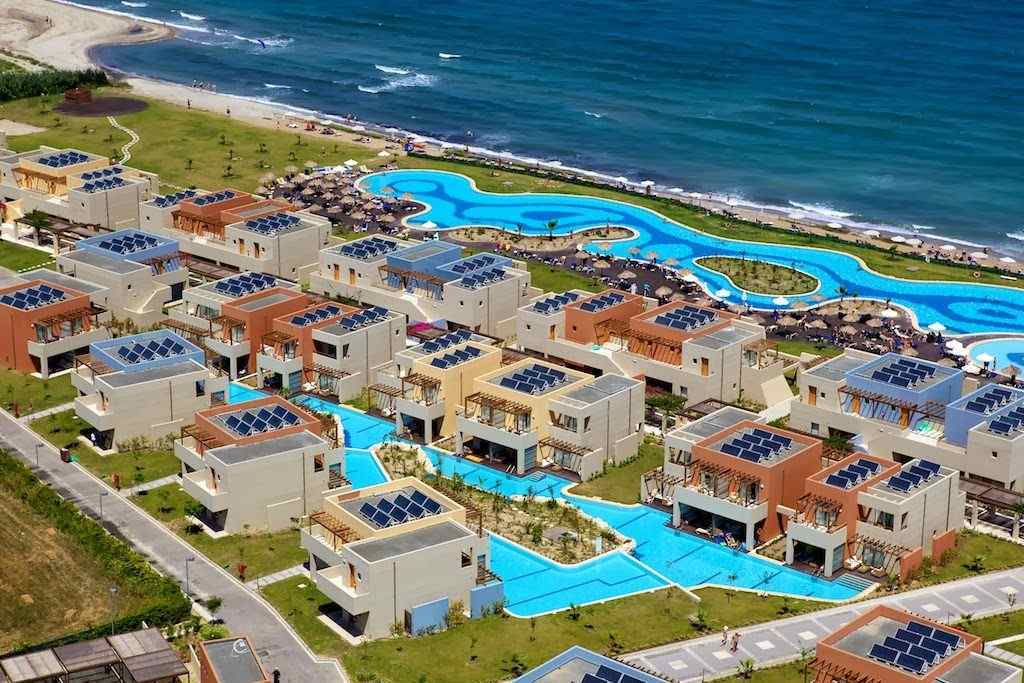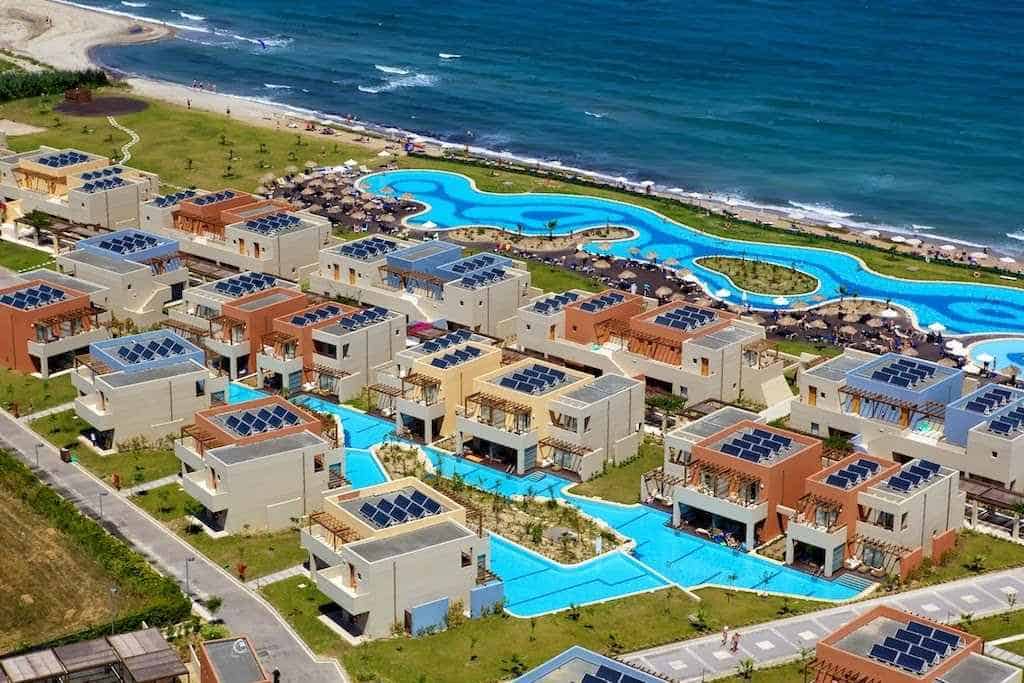 Classy, elegantly decorated suites, rooms, maisonettes with the facilities of tea/coffee, mini bar and well-decorated terraces with the view of garden/sea/pool
Upgrading your stay there will get you shared pool, sofa bed and bathtubs all depending upon your update category. The maisonettes are located in the sea front and have privately accessed swimming pools and presidential ones have personal private pools. The exclusive suites have arrangements of sitting room having convertible beds and tools for personal use.
Wonderful Resort with a family-friendly environment, located 5 km away from the town of Kos
(Phone number: +302242045900)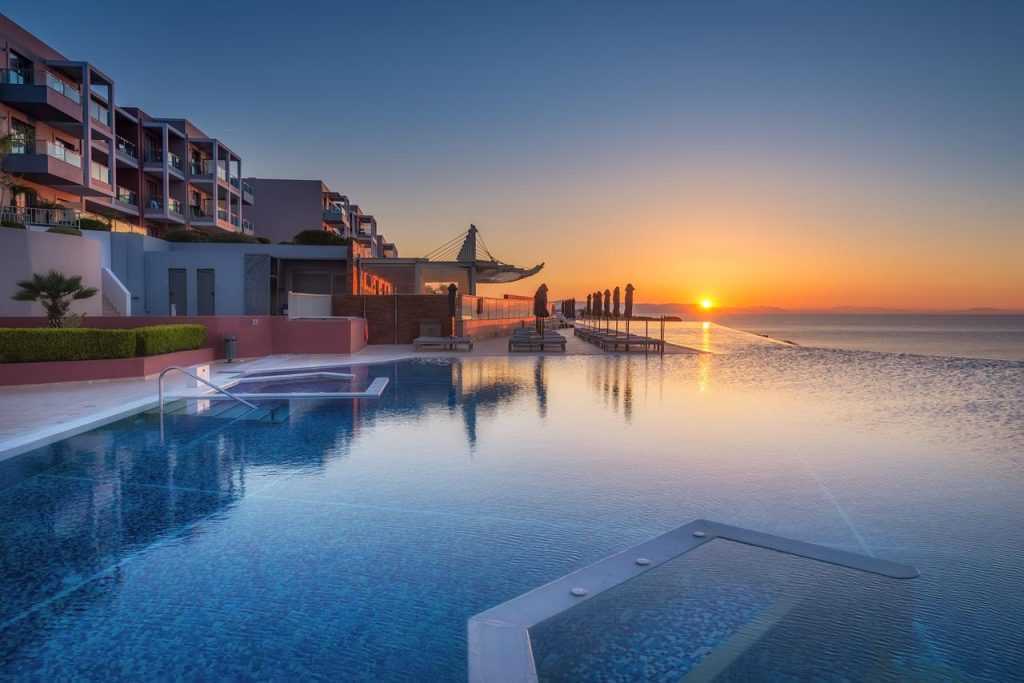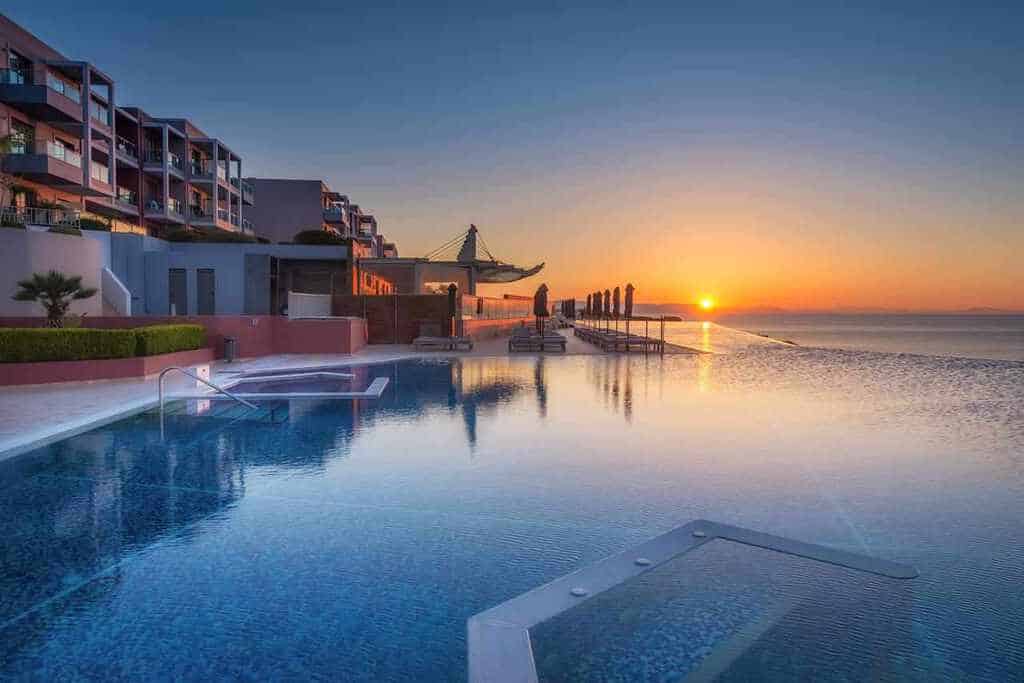 9 kilometres away from the town of Kos lies with 45 acre area lays this luxurious resort. The voguish suites and rooms of this hotel are highlighted with the facilities of well-equipped rooms full of bathtubs, minibars, tea/coffee makers and balconies having the best view. Options like B&B, full-board or half-board are available. The immerse view of the sea, infinity pools and all can be seen
(Phone number: +302242047200)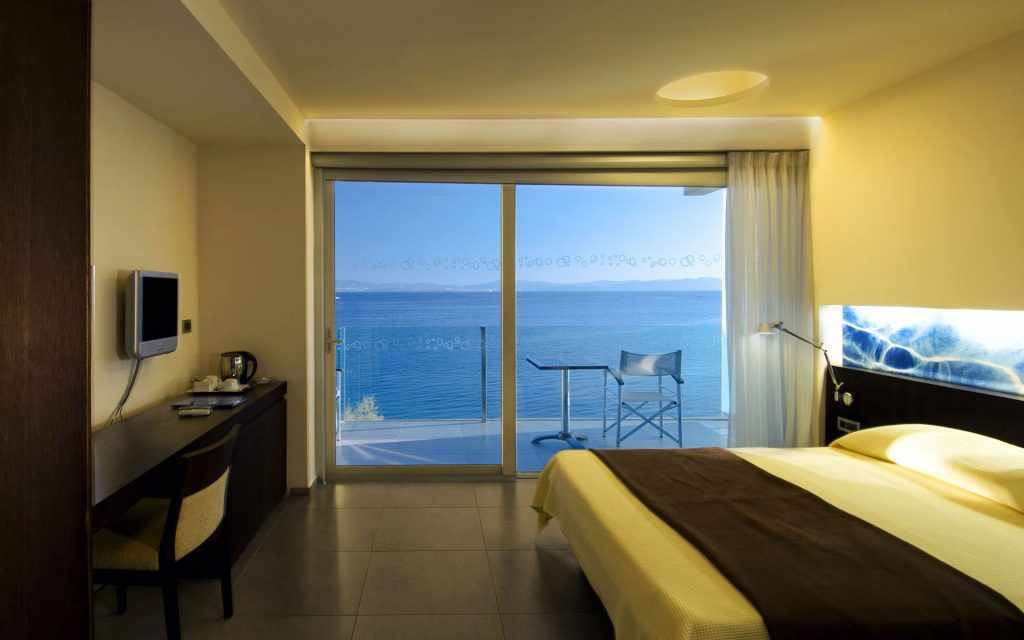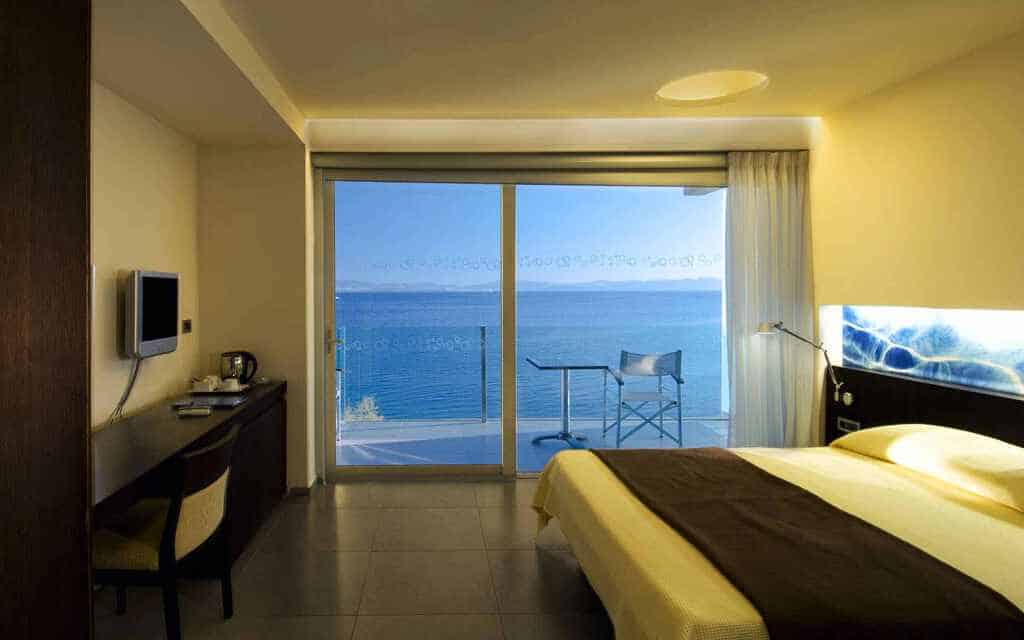 Located at the centre having a beautiful waterfront with the boutique style arrangements
Suites and rooms with mini bar, bathtub, tea/coffee facilities and also terraces (private) have a lovely view of coastline (Turkish) and sea. The suite in this hotel has sitting spot with convertible beds. Does not have its own pool but the guests here can go to the pool nearby
Located only a short distance from the main square of Kos Town, the harbour and the port

(Phone number: +302242022440)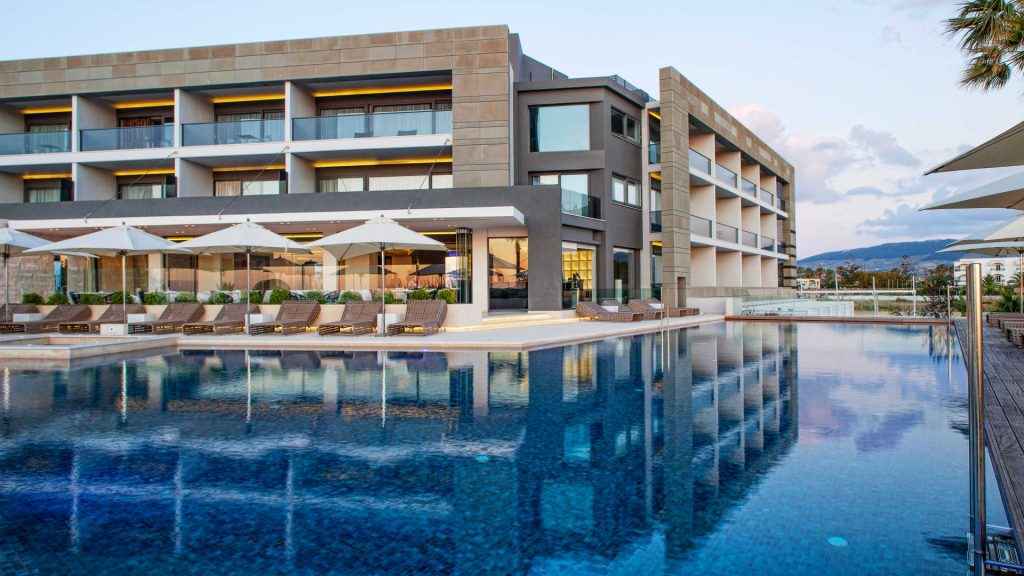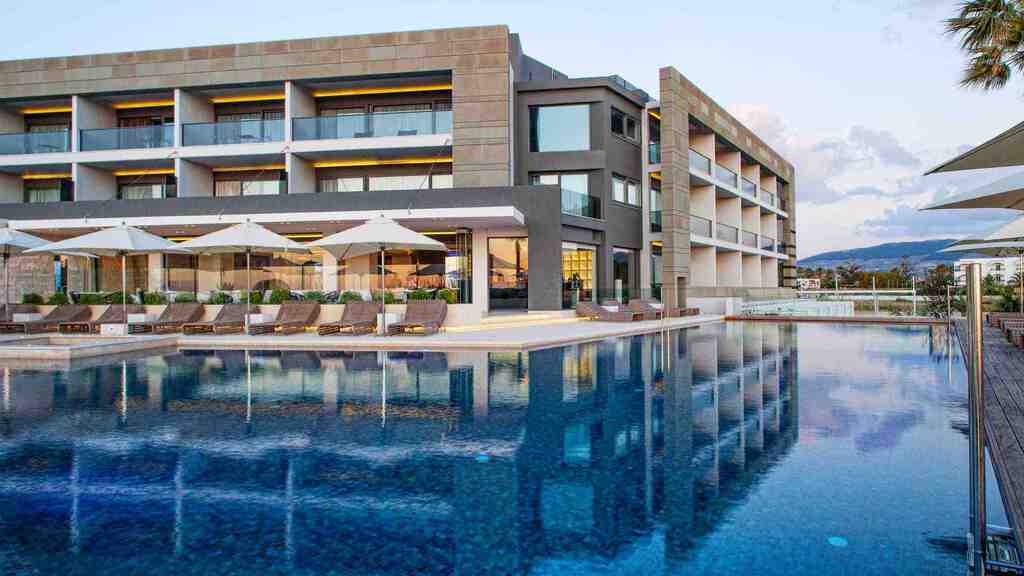 Hotel only for adults with sophisticated, outstanding with boutique style, laying on the beach of Lambi (three kilometres from the town of Kos) having suites featuring cut-edge design, wood floor, floor- ceiling windows, water purification systems, tea/coffee machines, bathrooms with bathtubs and terraces. Upgrading your suite will add the view of sea, Jacuzzi and pools (private).
(Phone number: +302242058000)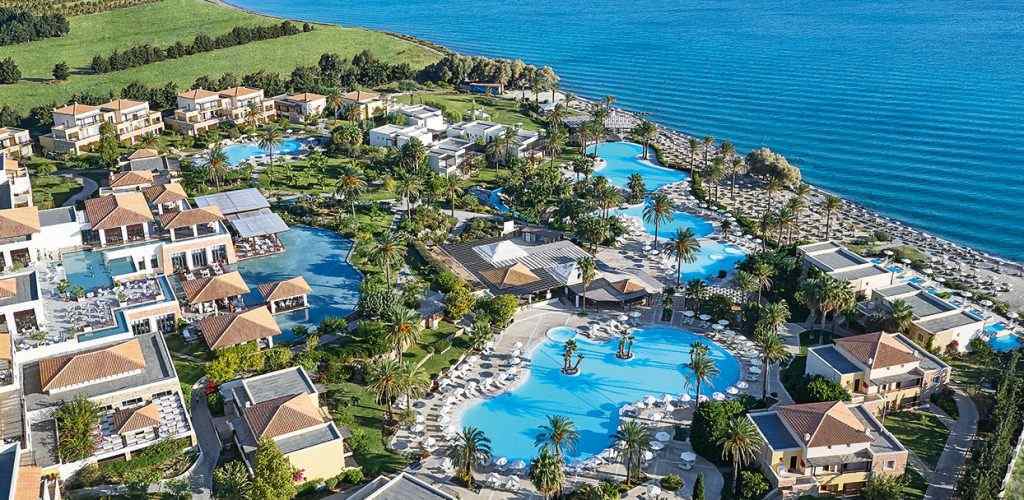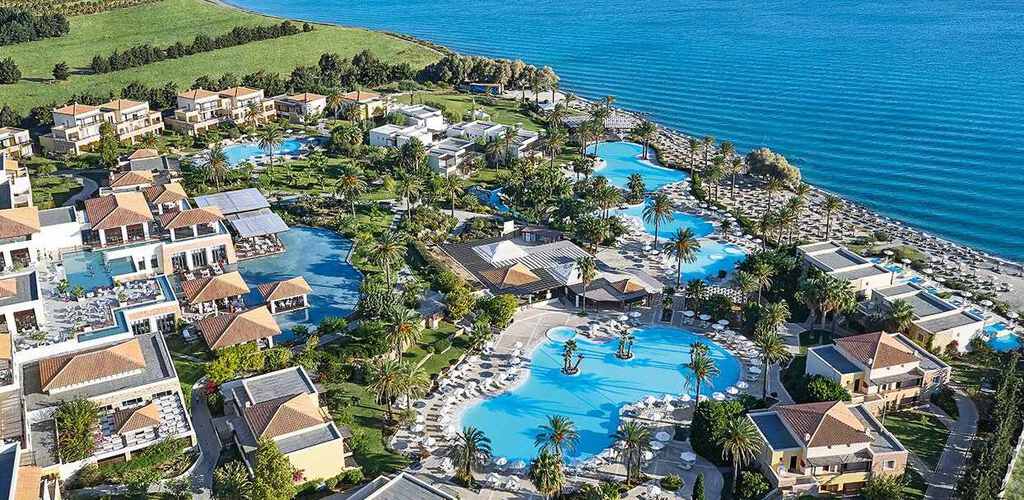 Resort with a friendly environment for kids located 6 kilometres from the town of Kos having pebble beach, exclusive water features and a very good range for accommodation like summery ambience bungalows, suite-Bungalows, Penthouse suites, royal Villas and pavilions, maisonettes, etc. Private pools, four poster bed, and Private Garden are the provisions that you get for your upgraded room according to the upgrade. Even the most basic ones have amazing furniture, bathtubs, fridge, mini hi-fi and terraces with the view of garden/sea.
(Phone number: +302242056600)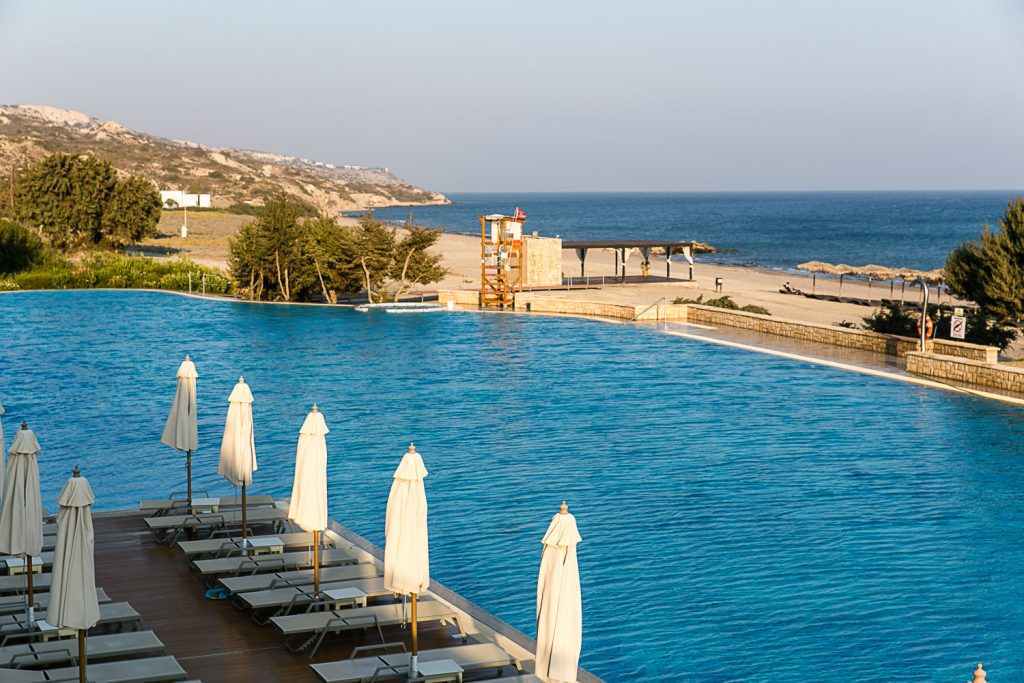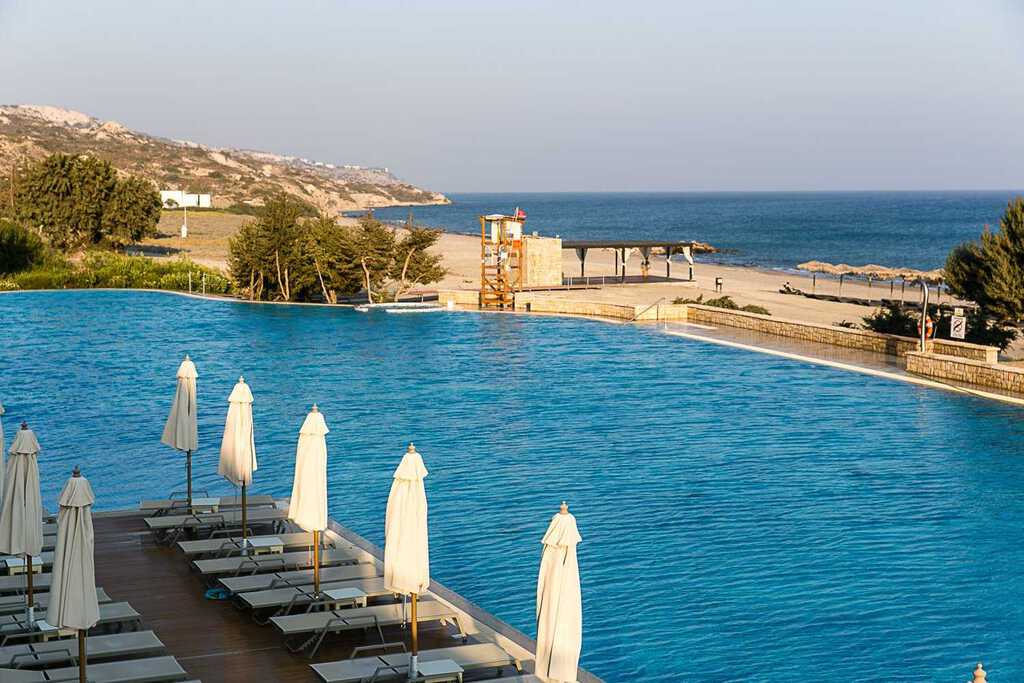 Having a wide variety of suites and rooms, bathtubs, tiled floor, Jacuzzi, tea or coffee facility, mini fridge and the view of Garden/sea from the terrace
Peace influenced, family friendly exclusive resort having a personal amphitheatre end sandy beach
The executive suites and rooms have a personal pool with sunbeds and also a machine for coffee whereas the junior ones have sitting rooms with sofa beds. This place is friendly for kids as they have playground, kids club and more. 
(Phone number: +302242058900)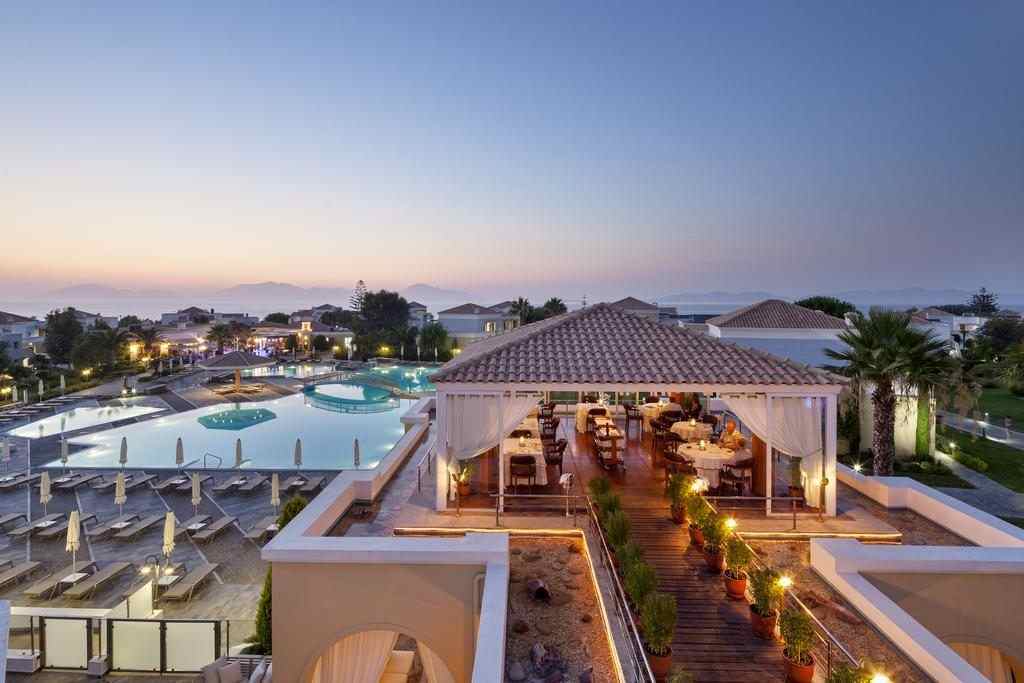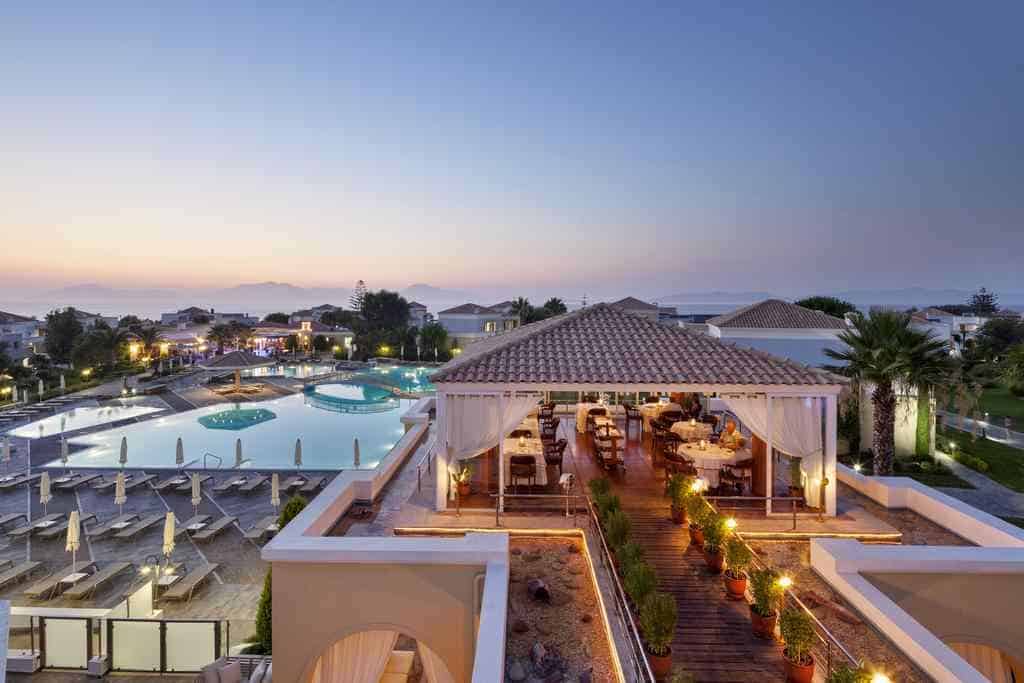 A friendly Resort with A good environment for family constructed on 37 acres of land is this resort with the variety of thoughtfully constructed suites, rooms and apartments. The least expensive rooms have minibars, mini fridge, tea or coffee facilities, bathrooms with bathtubs and terraces with views of garden.
Extensive Garden is present in the hotel having mythological sculptures, water land, club and much more for children. Apartments for family have kitchens and locations of seafront.
The room upgrades get you connectivity panels for media house and view of the sea. The most expensive sweets have closets, coffee machines, well-furnished balconies and brilliant view of the sea depending all on the type you choose.
Read more:
Kos Travel Guide
Things To Do in Kos
Where To Eat in Kos
Family Hotels in Kos
Ammos Resort