Family Friendly Hotels in Rhodes
The island of Rhodes is the largest Greek island in the Dodecanese archipelago. The capital of the island has the same name and forms the peripheral unit of Rhodes. Located only 18km from the Turkish coast, is one of the most touristy areas of Greece for its sunny beaches and the legacy of myths and legends that endure in every corner of the island. Here are the best family hotels in Rhodes.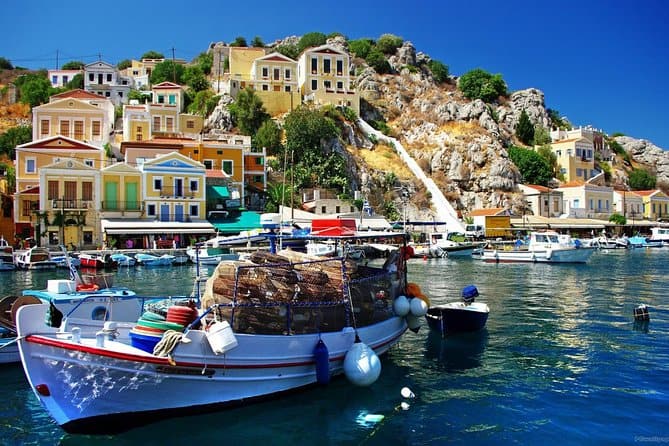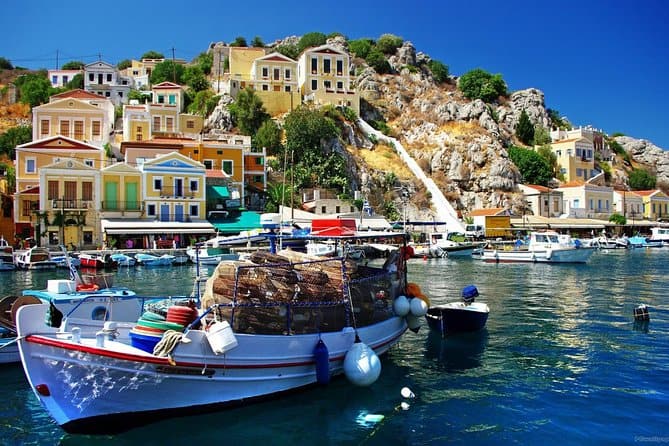 Rhodes is an ideal travel spot for families on vacation due to its historical background and natural resources. Geographically it is large. It has hidden beaches  and remote towns that are good side trips. It has  some of the nicest beaches of Greece. Rhodes have beaches that kids will definitely appreciate. Dining places and hotels are also aplenty. 
Contact No. +30 693 232 8891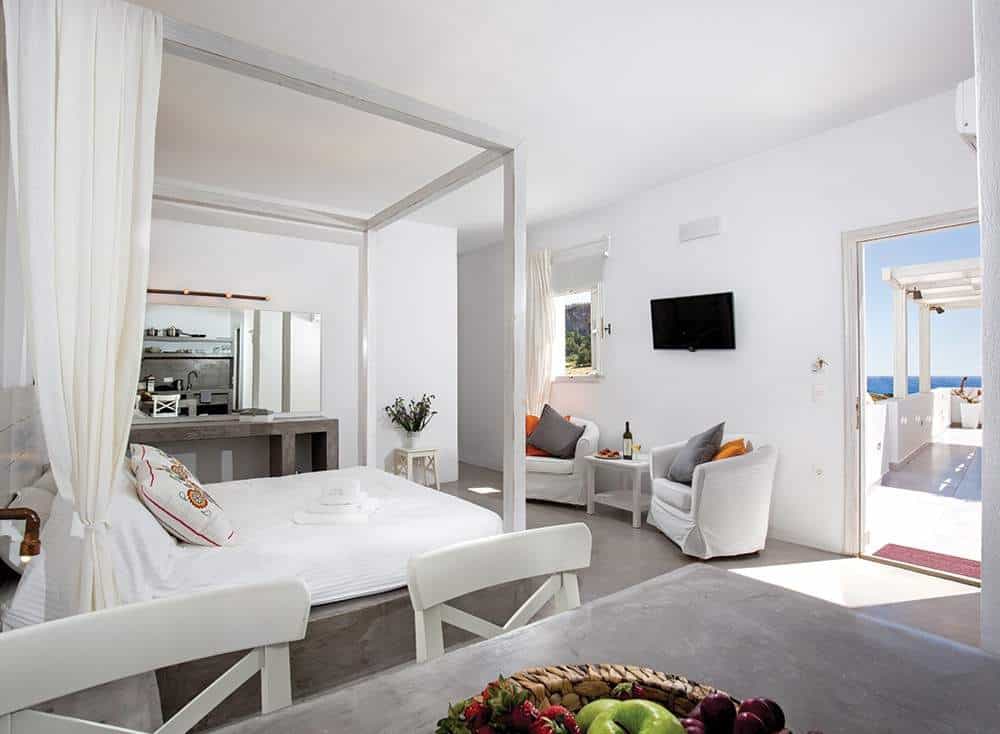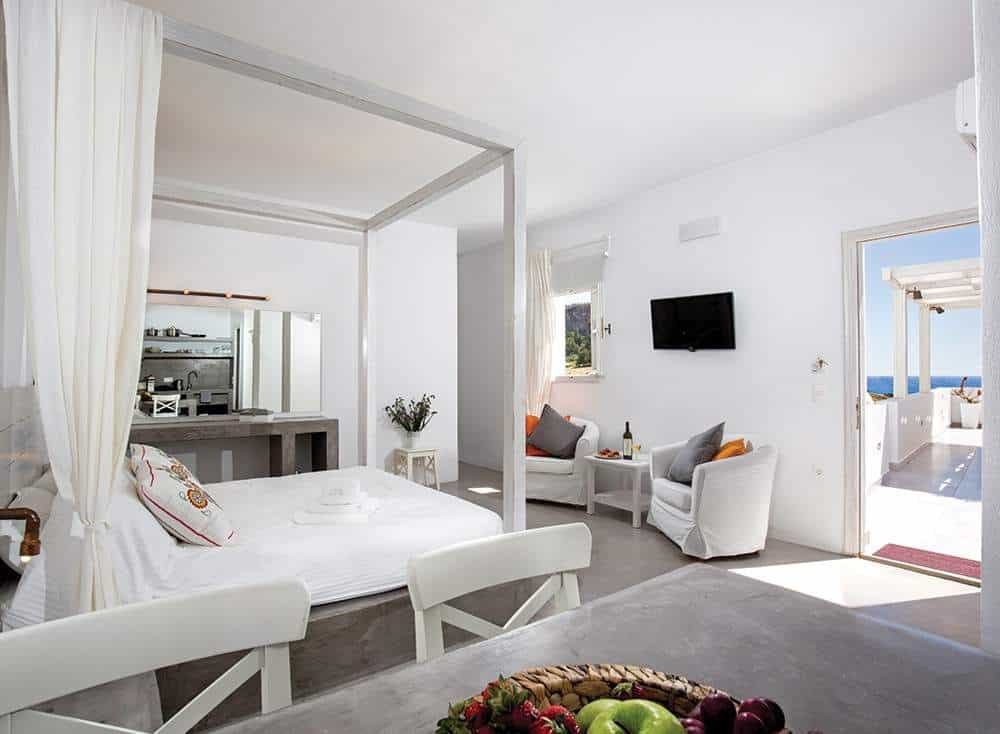 This chic accommodation features well-designed apartments equipped with air-conditioning, washing machines, charming four-poster beds, furnished kitchenettes and balconies overlooking the Acropolis and the sea. It is also walking distance to St. Paul's bay, the beach and Lindos village. 
Contact No. +30 2241056601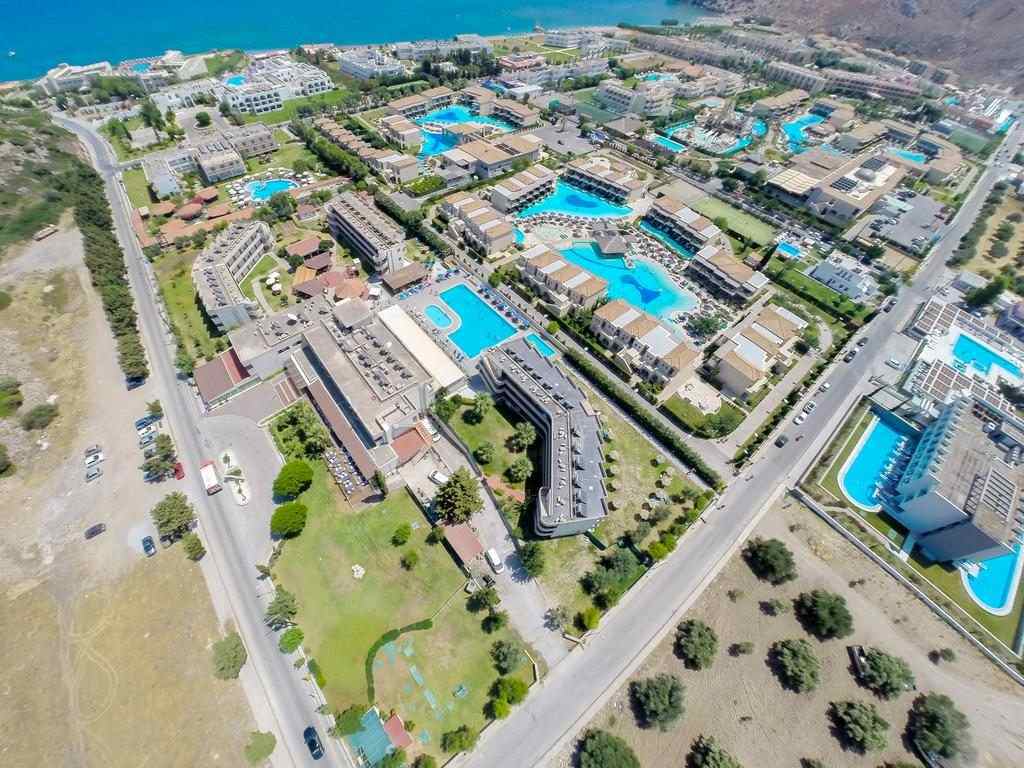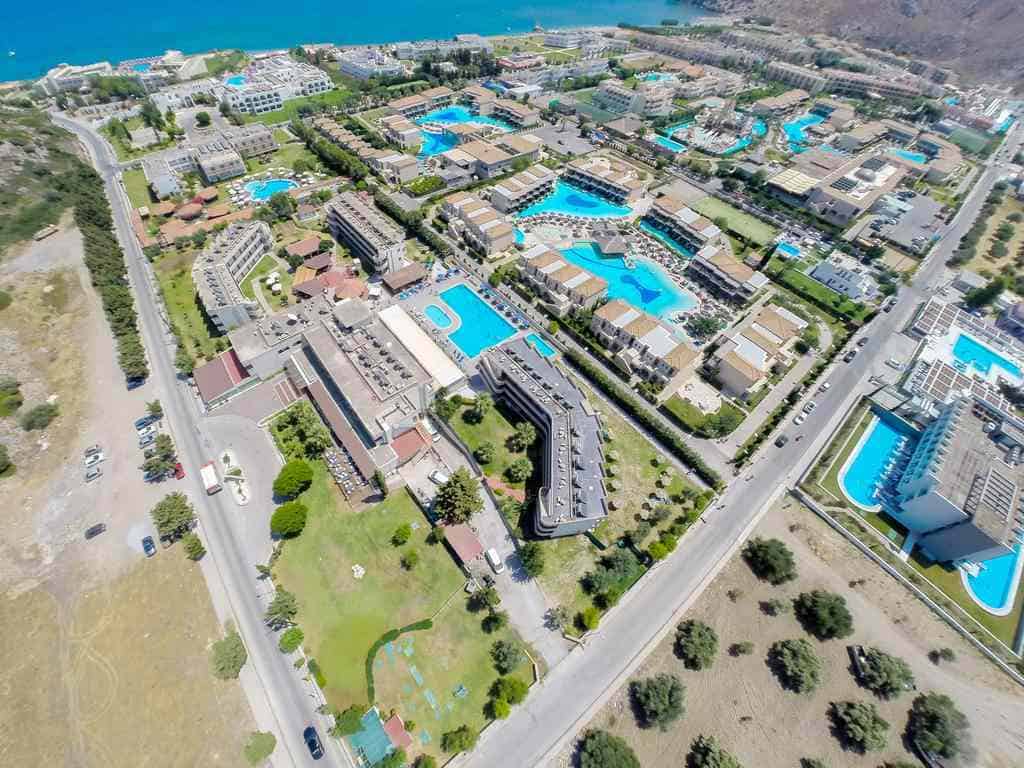 This full-service hotel located in Kolymbia a just a few minutes to the beach by walking. The family rooms are simple yet clean, spacious and can accommodate a maximum of 5 people. Inclusions are large balconies overlooking the garden or mountain, bunk and sofa beds, fridges and kettles. Other amenities include multiple swimming pools, sports activity areas (mini-golf, volleyball and table tennis), playground, kids' club,  game rooms,  dining places and in house little market.
Contact No. + 30 6942409130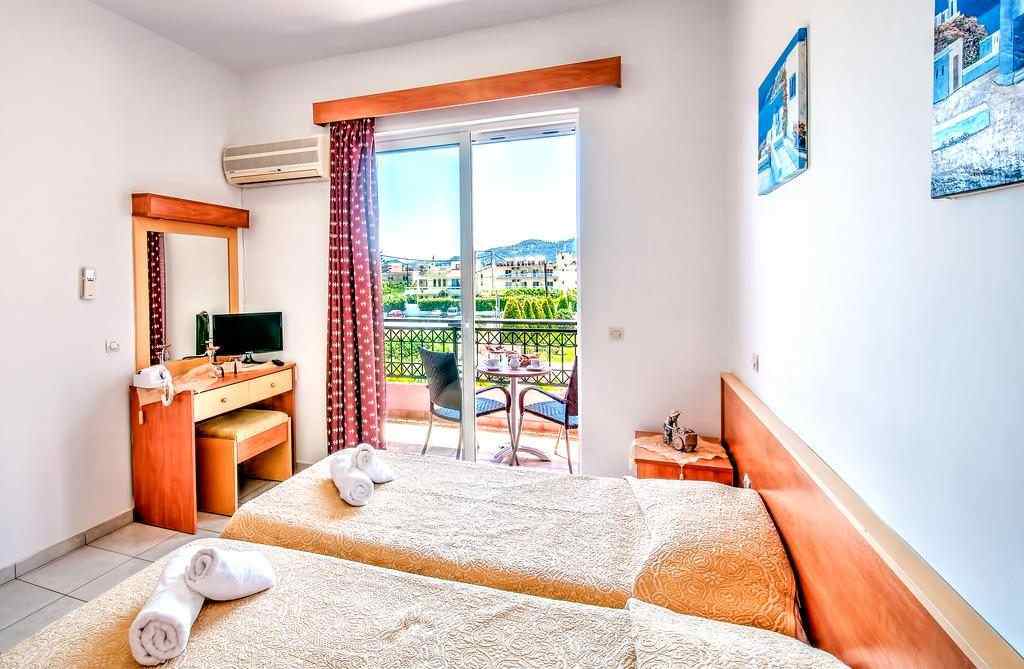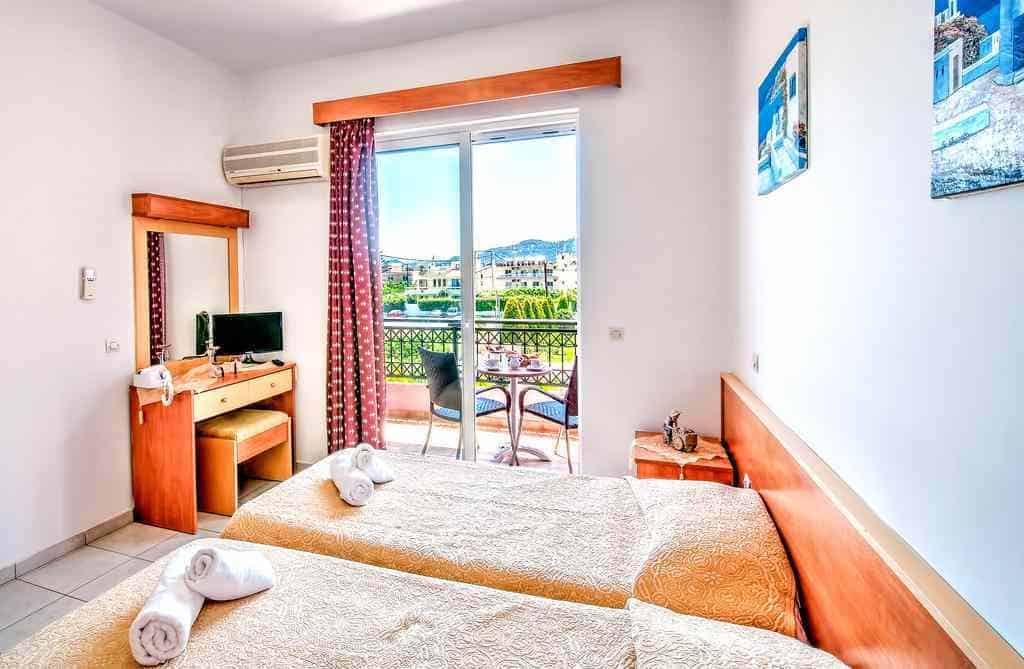 The apartments have well-ventilated 2 bedrooms each that can accommodate a maximum of 5 guests equipped with furnished kitchenettes. The garden can be viewed from the balcony. There is no in-house pool, bar or restaurant. But this family-owned hotel is situated just 5 minutes away to the nearest beach by walking and a neighbor to different coffee shops, pubs and bars

Contact No. +30 2241078987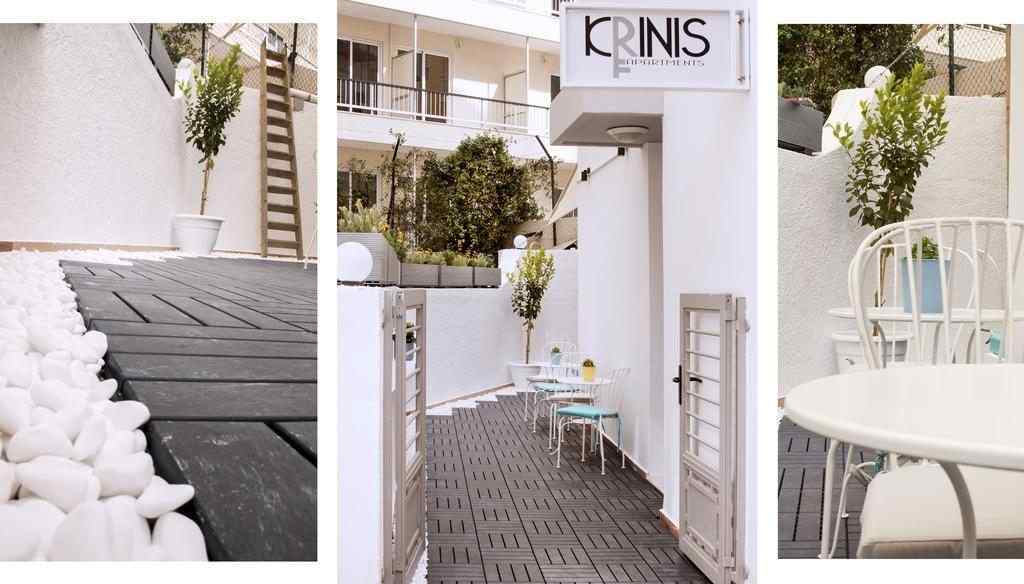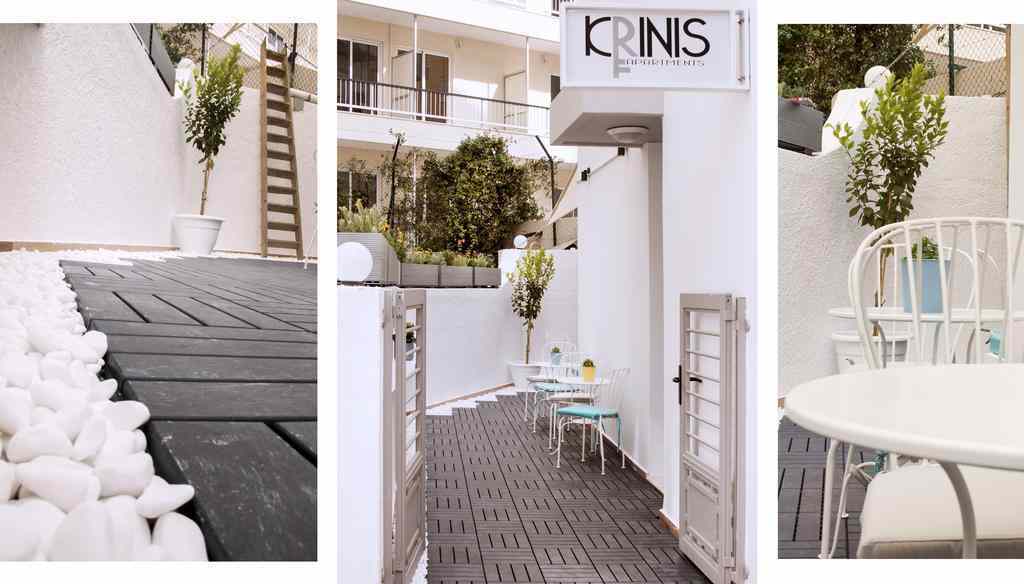 This apartment-style hotel is well situated near the old town, the aquarium and plenty of dining places and stores. Eli beach is just 5 minutes away by walking. It features apartments in deluxe quadruple good for a 4-member family. Each apartment has two balconies, marble floors and furnished kitchens. It is definitely worth the price. 
Contact No. +30 22410 78906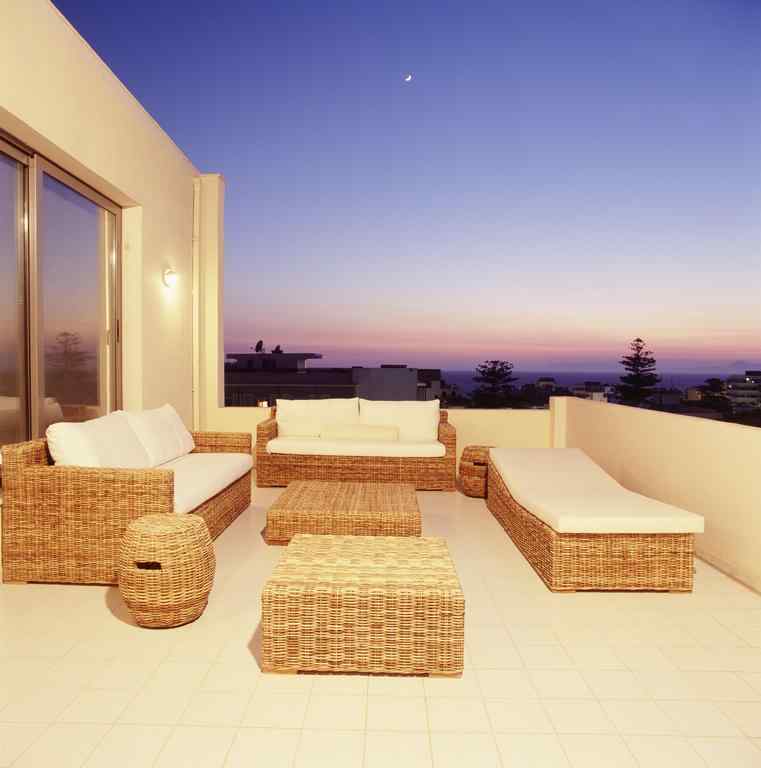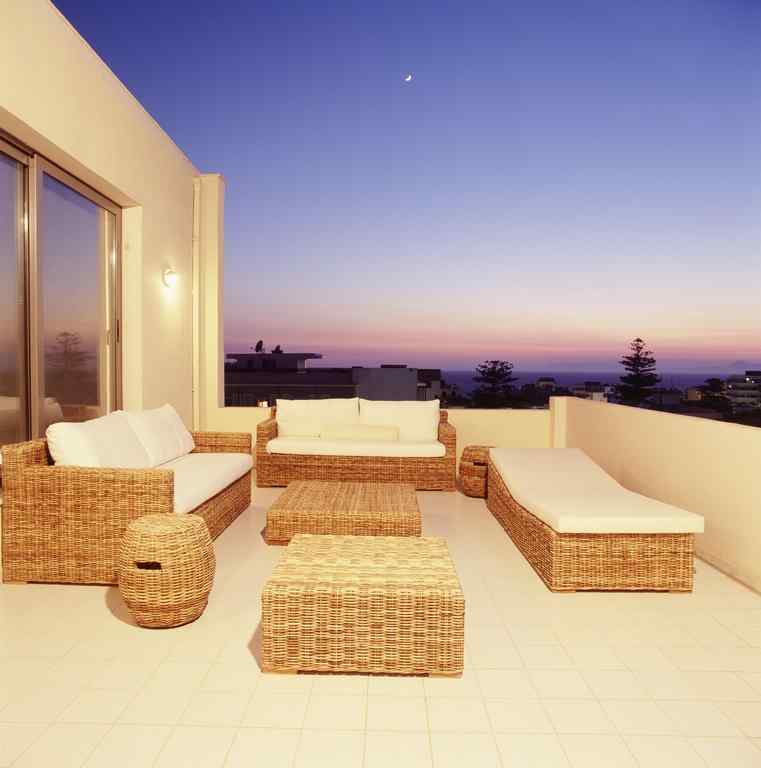 From the hotel, you can easily reach the Old Town, restaurants, pubs, shops and the beach. The family suites are well-priced, accommodating a maximum of 5 guests. The suites are furnished with kitchenettes, bathtubs, dining and living spaces.

Contact No. +30 2241 034959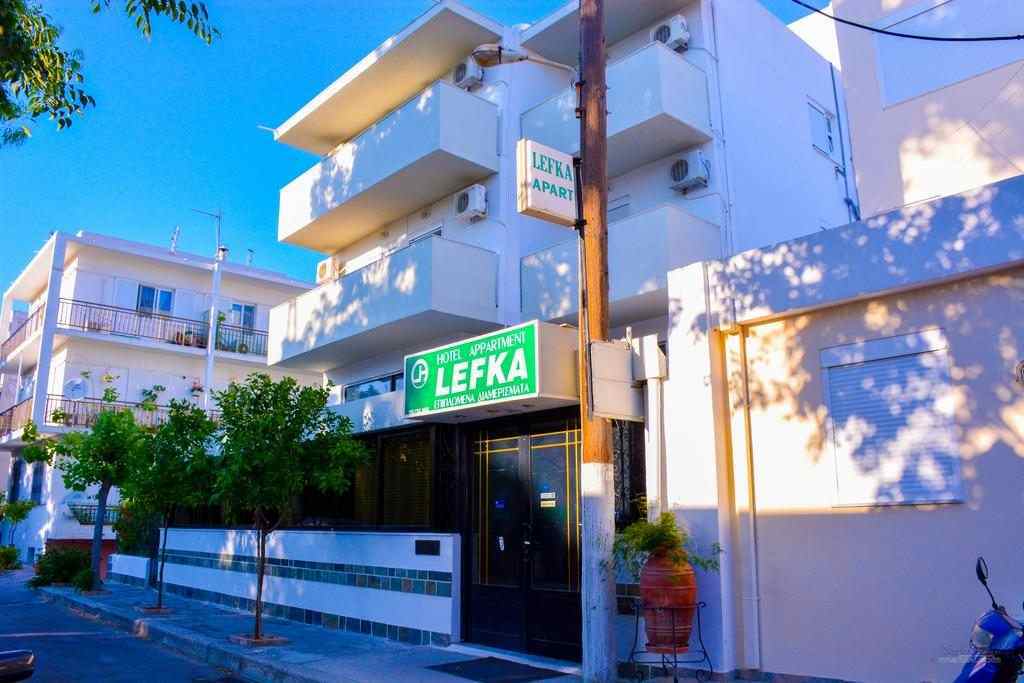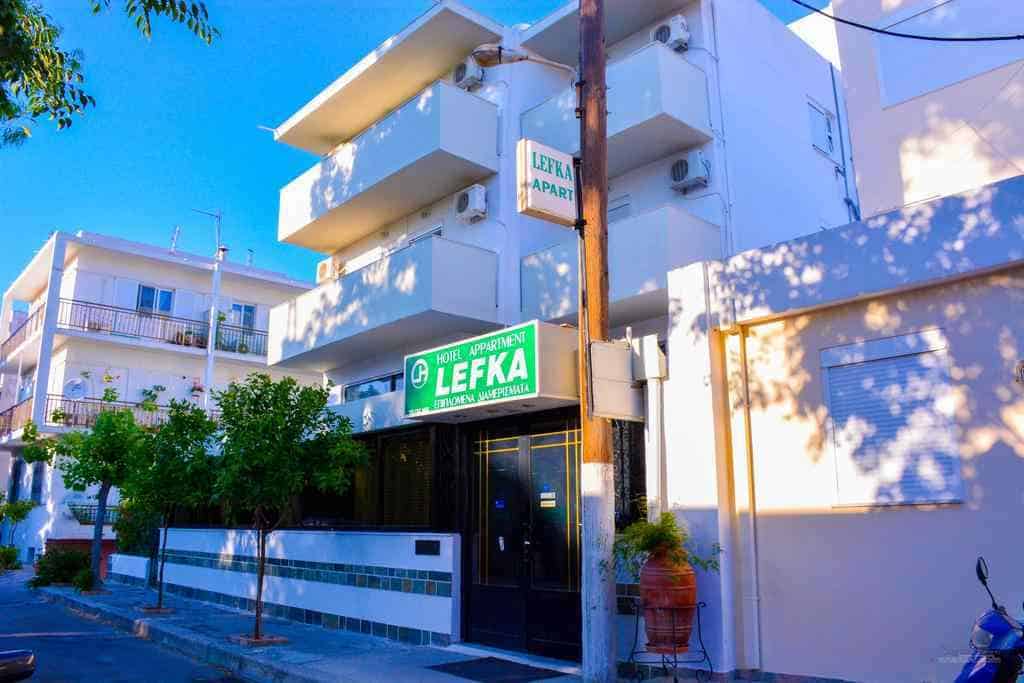 It is a family-friendly hotel with a peaceful ambience. The Old Town is just walking distance. It is also nearby a supermarket. The family apartments have 3 bedrooms and large enough to accommodate 6 guests. They are furnished with balconies and kitchenettes. There is also a small playground for kids. Downside is the absence of an elevator. 
Contact No. +30 2241 022631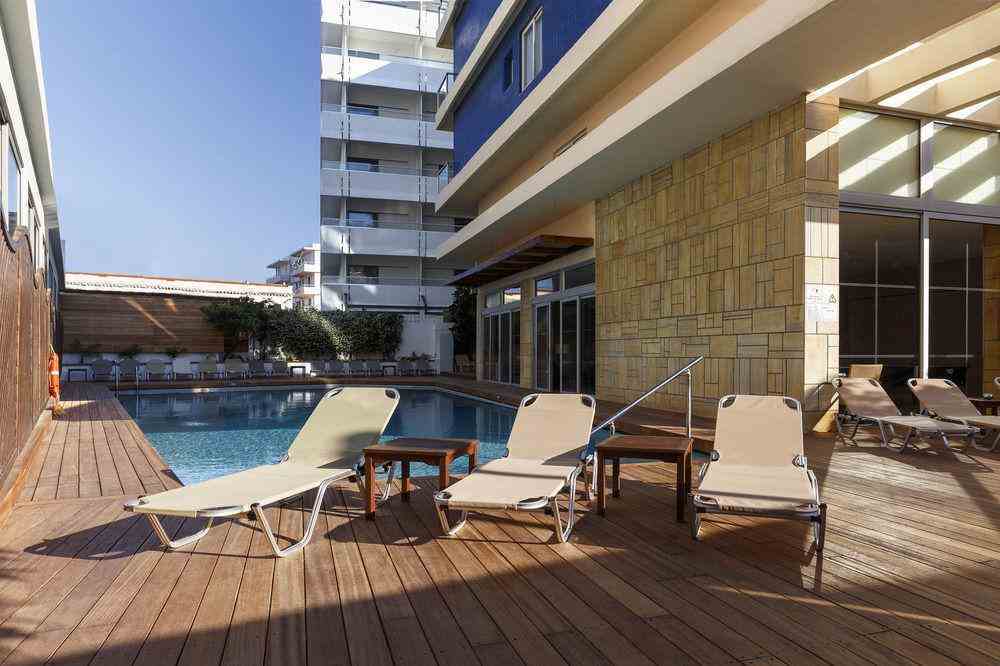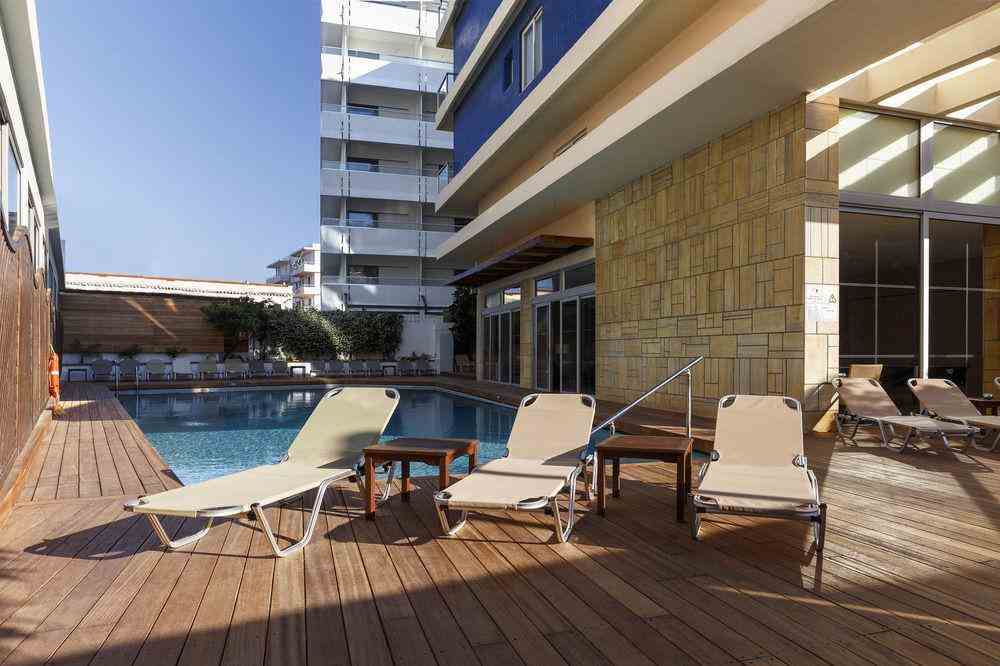 Just walking distance to the beach and Orfanidou's Bar Street, this unassuming hotel features decent apartments. Each apartment has 1 bedroom and can accommodate a maximum of 4 guests. The apartments are furnished with balconies, kitchenettes and sofa beds. An additional facility of the hotel is a small pool. 
Contact No. +302241077077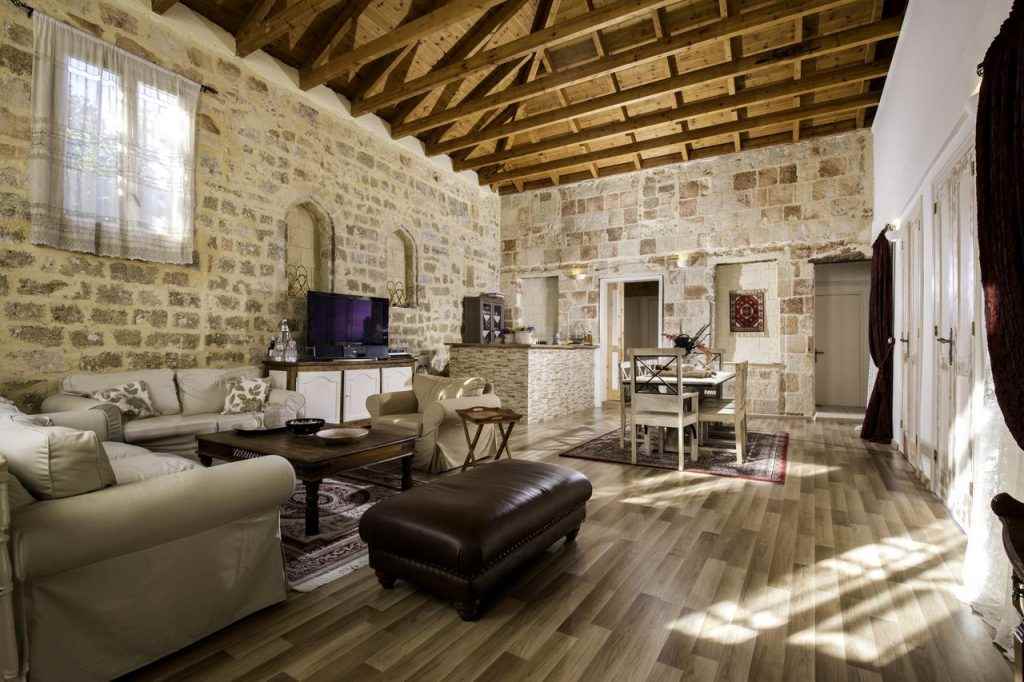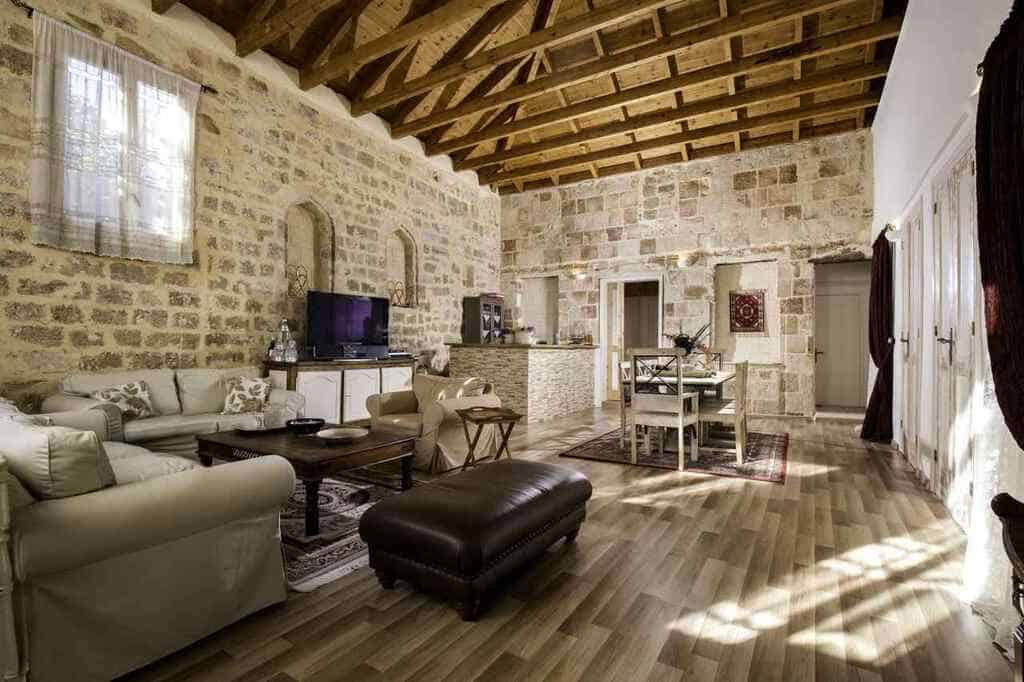 The Archaeological Museum of Rhodes and Medieval Castle can be easily reached from the hotel. It is situated at the center of the Old Town. The homey hotel is housed in 13th century establishment. It offers family rooms with mini-bars, tiled/wooden floors and wrought-iron beds. The hotel also has a game/arcade room. It also known for its house breakfast that you can order for a minimal fee. Downside is there is no lift available for the building. 
Contact No. +30 22440 33103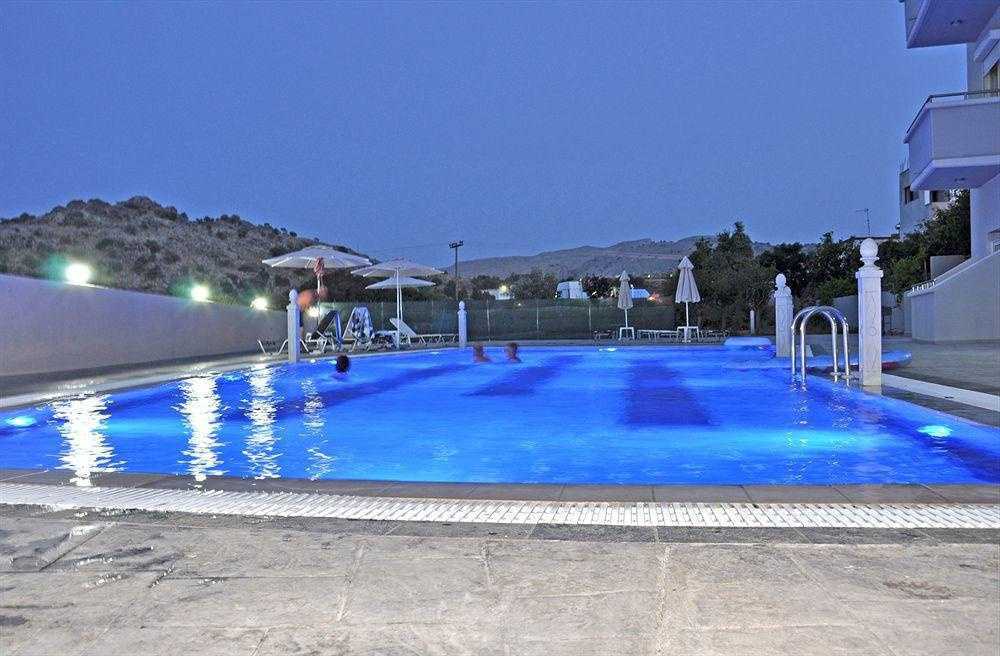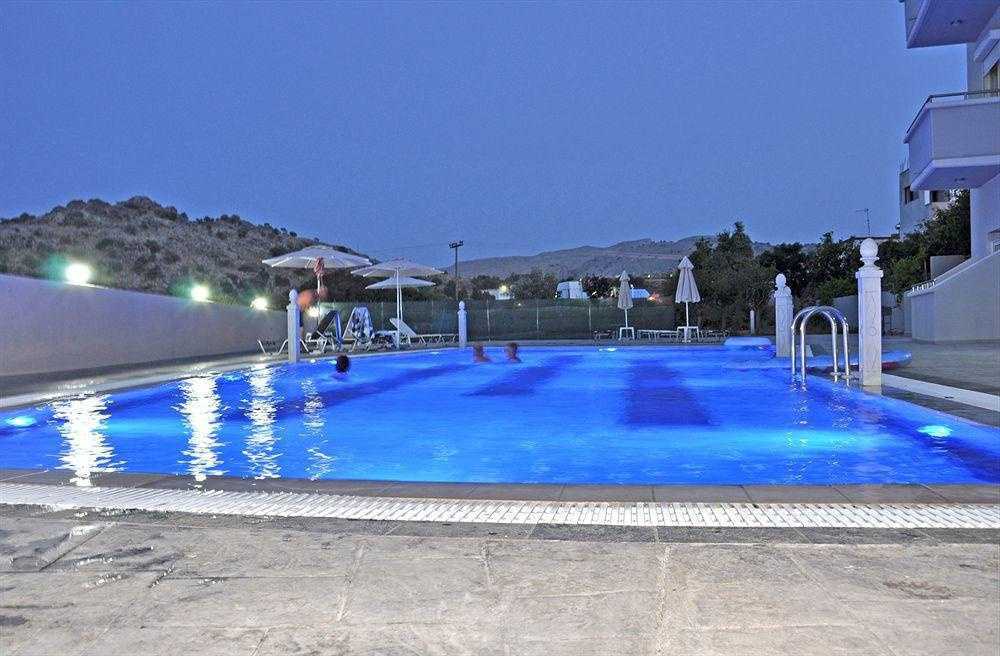 From Lindos, this apartment-style hotel is just a short drive and near the Kalathos beach. It offers modern, spacious and clean apartments with balconies (scenery of the sea) two bedrooms, living rooms (sofa beds) and furnished kitchens (dishwashers, ovens, stoves, washing machines and dishwashers). There is also a barbeque corner the same site as the swimming pool.

Contact No. +30 2241 086460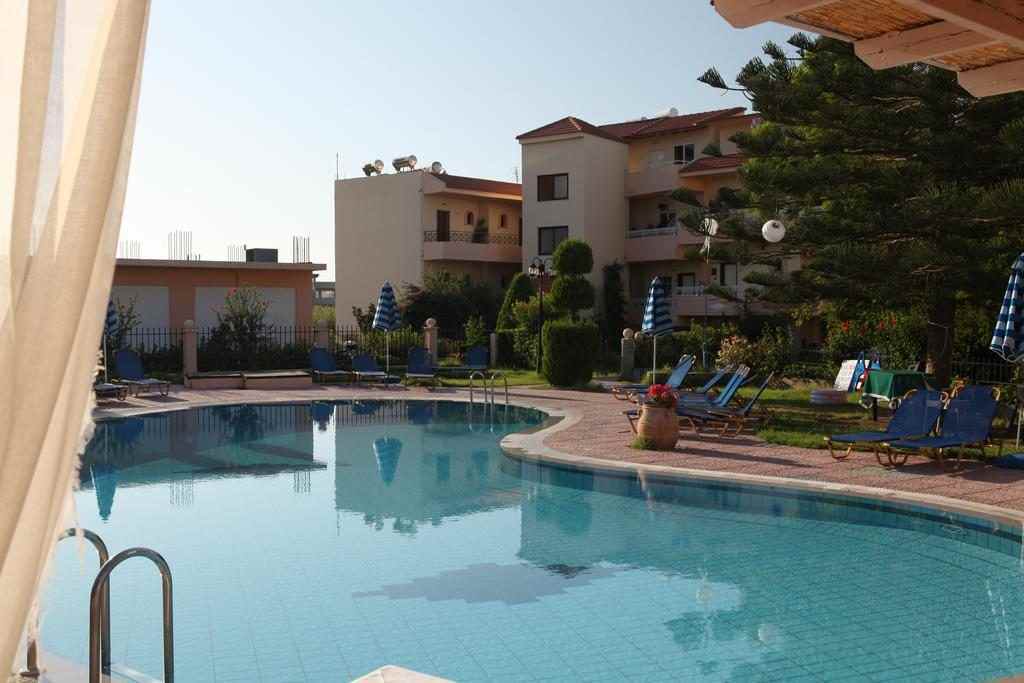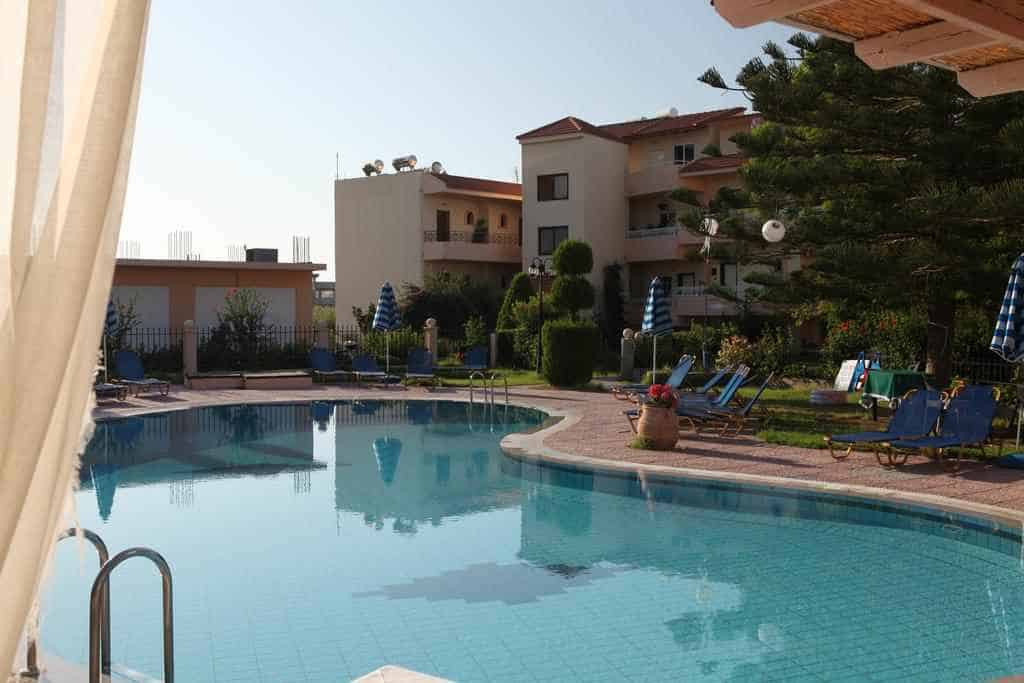 It is located close to shops, bars, clubs and the beach. There is a supermarket inside the property. A swimming pool with lounge chairs is also available. The apartments are cozy, large and trendy. Inclusions are balconies overlooking the pool or garden, mini-bars and furnished kitchenettes. 
Contact No. +30 22410 85140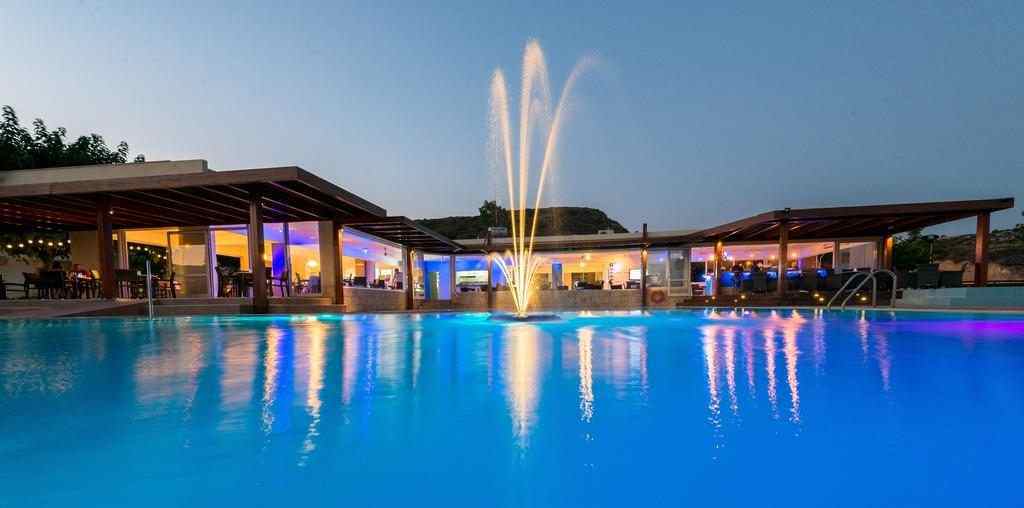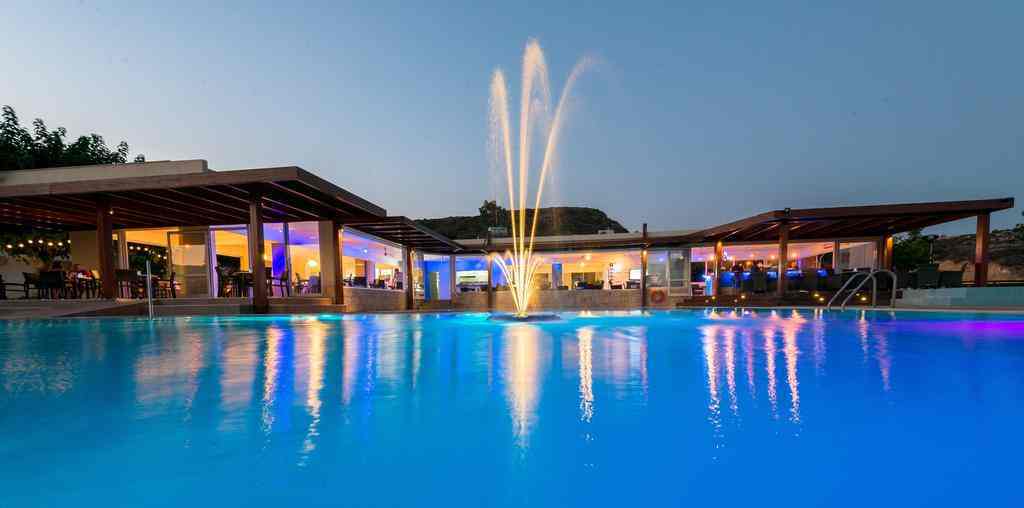 You can reach this hotel five minutes by car from the town center of Falikari. It is also a short walk to Anthony Quinn Bay and Ladiko Beach. This family-owned hotel is pocket-friendly. The rooms are basic but clean. It can accommodate a 4-member family. Inclusions are balconies overlooking the garden, pool or sea, coffee/tea machines and refrigerators. The hotel has a snack bar and swimming pool. 
Which are Crete's top family destinations? 
Rhodos or Rhodes Town
The town dates back as far as the medieval ages. It is included in Mediterranean's list of well-preserved ancient towns. Families and their kids will enjoy roaming the old alleys and cobblestone streets.  Finish the whole day of touring by dipping in the town's beach. The 3 to 4 mile long Ixia beach is just a taxi away and an exciting day trip for the kids. There is also vibrant and magical kid-friendly hotels in the Jewish Quarter.
Faliraki Waterpark
You can take a complimentary bus in Mandraki Harbor to Paliraki Waterpark from the town of Rhodes. This exciting waterpark has mild and wild slides for the whole family. There is a restaurant inside. Free entrance for children below 3 years old. For children aged 3 until 12 years, entry costs 15 euros. For adults, entry costs 20 euros.  
Marine Aquarium
Near to the old town, this aquarium is basic but a good rest stop for the kids during the afternoon and an ideal way to avoid the heat. 
Lindos
You pass through this village to get to Acropolis. No vehicles are allowed. It is not easy to go up the Acropolis. To get ahead the heat of noon and flock of tourists, start early. Acropolis is simply enchanting and the kids will surely appreciate it. At its foot is a beach deep enough for everyone. 
Valley of the butterflies- Petaloudes
Technically Jersey Tiger Moths more than butterflies, these flee from the coasts' heat and cover the valley starting June until September. It is truly a magical thing to see. Particularly July and August, crowds of tourists usually flock the valley. 
In Rhodes, what are the top family-friendly beaches?
Rhodes' top beaches found in the east coast ends beyond Lindos starting in Rhodes Town. 
There are plenty of beaches close to the town of Rhodes. These include Genadi, Lindos, Faliraki, Kathara, Kalathos, Ialissos, Glystra, Kiotari and Katsouni located in the south. Prasonisi beach is next to Genadi and is a popular surfing destination.  Elli beach found in Mandraki Harbor's north is the nicest. 
As you go beyond the south, the coast in the west increasingly becomes dry. Ixia beach is Rhodes' heart of windsurfing. From the town of Rhodes, it is 5 kms southwest. 
Vlicha Beach
Less crowded than Lindos and Rhodes, Vlicha beach has gradual slope. It is a fun alternative for kids that want to enjoy the water.
Faliraki
Less busy despite its popularity, Falikari has been an ideal beach spot to families who bring their children. The beach is peaceful and the water is not that deep. It is also close to a bowling place and a water park.
Tsambika Beach
Much more tranquil than Falikari as it is surrounded by a cove, Tsambika has equally peaceful water that may interest adults and children alike. There is also little market and some dining places nearby.
What is the best way to reach Rhodes?
Riding an airplane is the fastest, most hassle-free and cost-effective to reach Rhodes. Reserve your plane tickets ahead of time to secure ideal price and time. Companies such as Aegean Airlines and Olympic Air offer flights to Rhodes from Athens everyday.
Reaching Rhodes
Aegean Airlines fly to Rhodes from Athens and Thessaloniki. Olympic Air also fly to Rhodes from Athens. There are also low-cost airlines that fly to Rhodes from major European cities, namely:
Aegean Airlines
EasyJet
Ryanair
Thomas Cook Airlines
Jet 2
Air Baltic
Transavia
Eurowings
Norwegian
TUI Fly
Getting to Rhodes via ferry is quite tricky as among the islands of Greece, it is located down the southeast coast. Travel time can be as long as 13 hours. A ferry leaves for Rhodes from port of Piraeus at least once daily. Tickets priced at 59 euros.
Reaching Rhodes by ferry
Rhodes is located at the most distant part. If you are riding a ferry, expect that the trip can be at least 17 up to 24 hours. However, if you have a tight itinerary, riding a plane is more ideal for you. A trip from Athens to Rhodes and vice versa you get to see the other islands as well. If you plan it carefully, you can have the most of the islands but less stress for you. 
If you are traveling to and from Santorini, it is commonly an overnight trip with a weekly schedule of 2 to 3 times. Travel time is from 7 until 15 hours. The most ideal transit point ferries returning to Athens is Rhodes. 
You can also go to Rhodes from Turkey via ferry. The route Rhodes Town-Marmaris is regular and the quickest. Starting May up to October there will be daily departures. Day tours are available for Fethiye and Rhodes. 
What is the most ideal time for a Rhodes holiday? 
Peak season is summer. So the costs are at the highest as well in July and August. Advanced bookings of accommodation is a must. The tourist spots are crowded but the weather and sea are great. But don't be discouraged, if you go off-the-beaten path, you can discover hidden images.  
It is very ideal to do your beach holiday under the sun during the months of June and September. Cost of accommodation is more affordable. There is less crowd. Good temperature of both water and weather. 
Other ideal months include April and May as well as October and start of November. Although there is a possibility of some rain and clouds, these months are ideal for some beach bumming, biking and hiking. The tourist spots are less crowded so there is a possibility of enjoying it on your own. Starting November up to Easter, a lot of accommodations close. Although you can still find affordable hotels. 
In case of emergency during my holiday in Rhodes, what is the most reliable hospital I can go to?
You can ask any taxi driver to bring you Rhodes Medical Care. It is situated in the center of Rhodes Town. The hospital and staff have good reputation. You can email them at [email protected] and call at (+30) 22410 38008.
Another option is the well-equipped Rhodes General Hospital some miles beyond Rhodes Town. You can contact them at (+30) 22410 80100.
You can also contact (+30) 22410 45000 for Euromedica Private Hospital.
Read more:
Greece With Kids
Best Time To Visit Greece
The Top Beach Destinations in Greece