There are those who think that Rome is not exactly the best option for travelling with children. But if you know how to organize it well, the trip can be a fascinating adventure for them too. Few cities can stimulate children's imagination as much as Rome, the place where many of their favorite stories took place.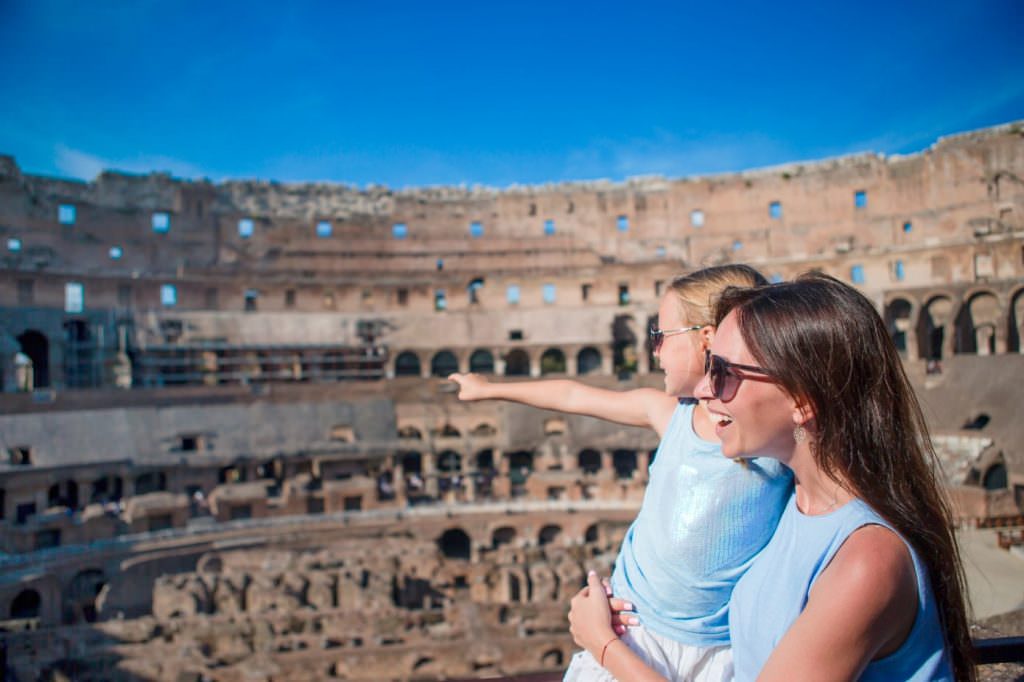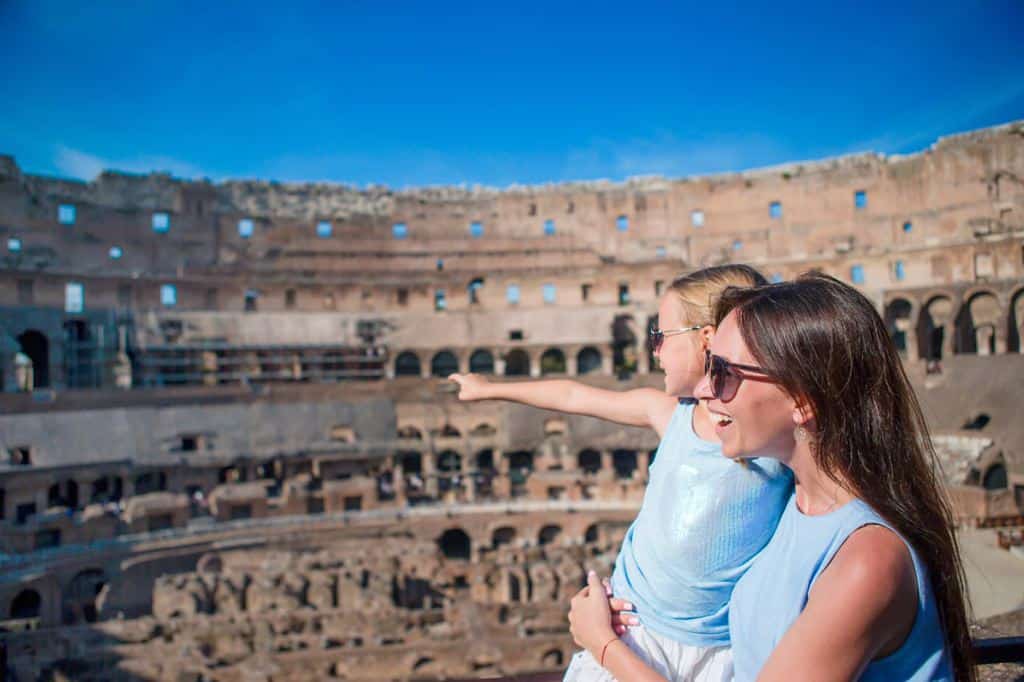 Without a doubt, travel has its dangers: the boring queues and long walks around the city could end their patience and yours. But if you choose your cultural visits well and know how to give them a playful dimension, if you tell them the right story in the right place, and know how to alternate with prudent culture and entertainment, the trip to Rome could become something memorable for them… and Rome will already be the place they will always want to return to.
All this requires careful preparation for the journey. We give you some tips that could help you in that task.
More about Rome:
Top Family-friendly Hotels in Rome
Best Hotels in Rome
Rome's Top Neighborhoods
Best Time To Visit Rome
Top 45 Things To Do
Tips for travelling with children
This advice is mainly aimed at those with children aged 5-12, who may begin to appreciate the interest of the various visits.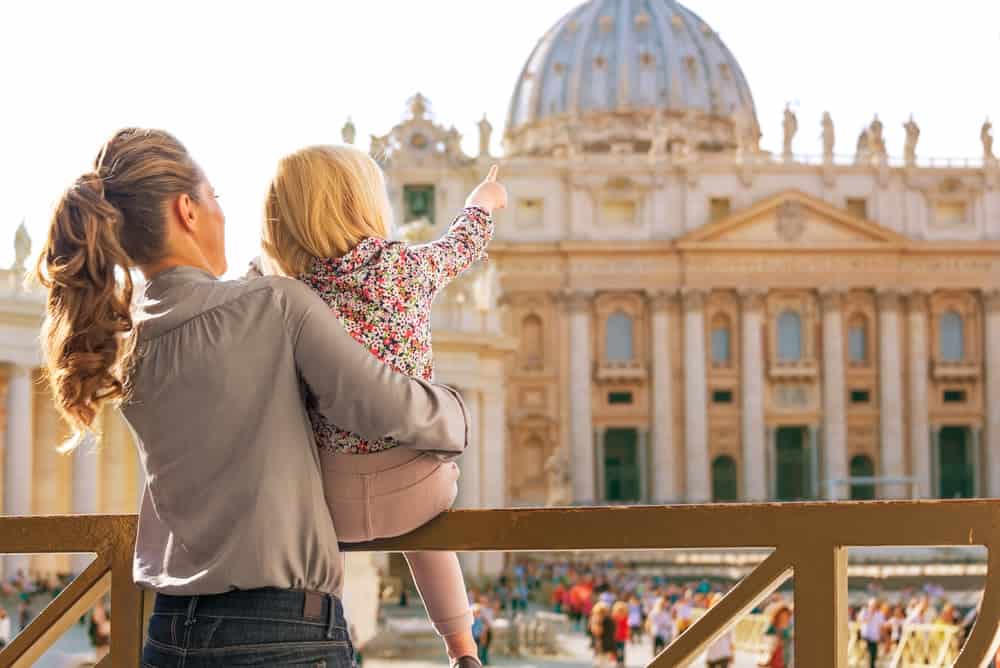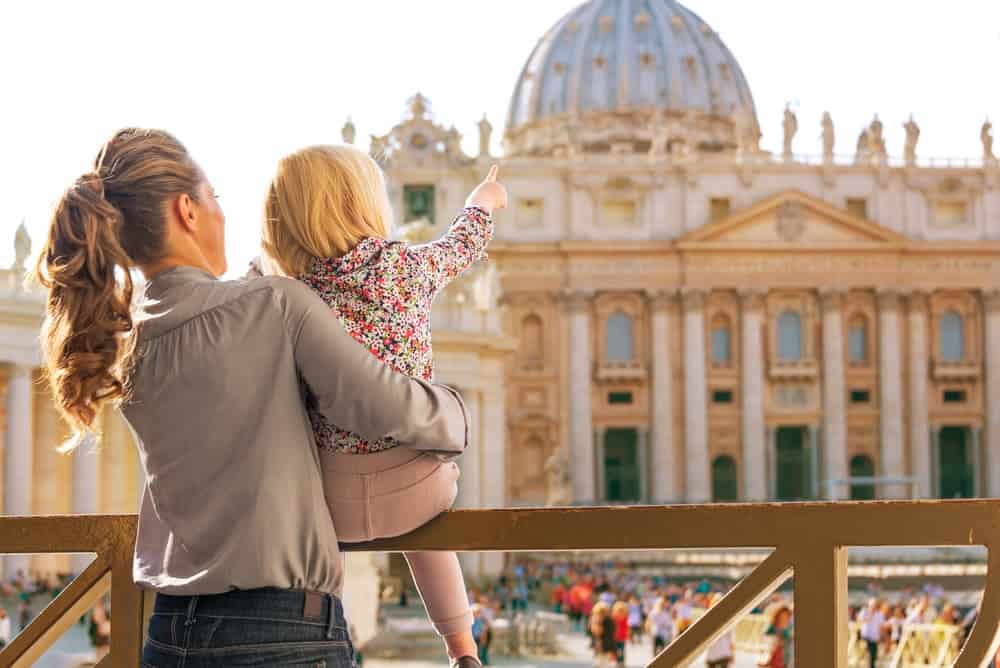 Choose your visits carefully. In Rome, children can do a lot of fascinating things, such as walking through passages, finding grotesquely shaped fountains at every corner, or statues of colossal dimensions.
Select the monuments you will see carefully, thinking also of those they might like best. And be prepared – for when they can no longer afford it – some alternative entertainment suitable for their age. In the following section we give you some ideas.
Prepare yourself in advance and do some research. The key is to motivate them properly and tell them the right story so that they don't get bored and tired soon. If you can, read something about the places you are going to visit. That way, you can get them excited about those visits. Our audio guide of Rome can help you in this regard.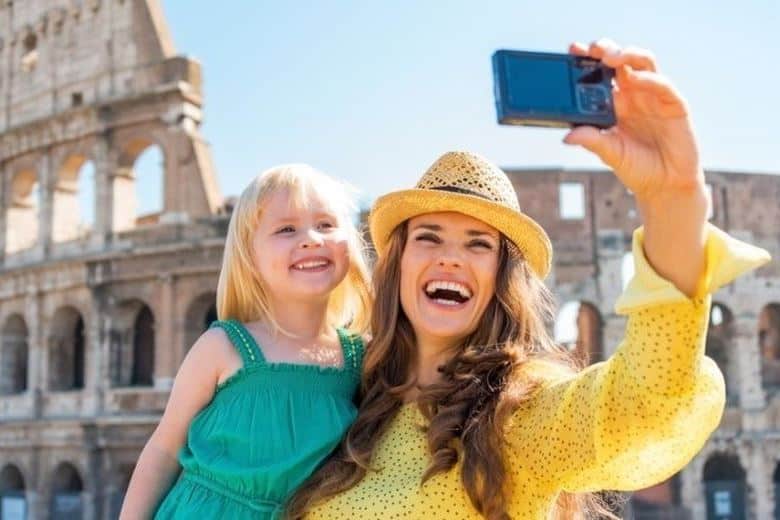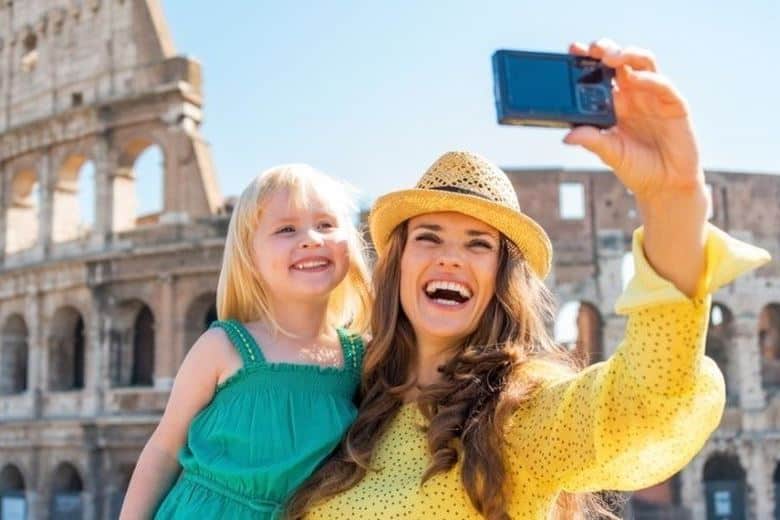 For example, before taking them to the Pantheon, explain to them that Rome has suffered countless fires and sackings and that, after 2,000 years, the remains of ancient Rome are very few and are often buried several metres below the current level. But there is one temple in Rome that is special. It is preserved intact, as it was on the first day, with all its coloured marble on the walls and floor… Then take them under the circular dome of the Pantheon.
Prepare them in advance and document them a little. Before the trip, buy them some age-appropriate books about ancient Rome to set them up. A story for children about Julius Caesar, Claudius, Nero, the Colosseum… There are also some comic books set in ancient Rome, such as Alix the Fearless.
They also like very much the transparency books that show how Rome was before and how it is today. You will find them in many bookstores: one of the best ones about monuments in Rome is the one in the Capitoline Museums, with entrance from Piazza del Campidoglio.
Emergency resources. Having a deck of cards or a simple game at hand can be a good idea. If they like to draw, bring paper and paints to draw a square, a column or a fountain, while you rest over a cappuccino.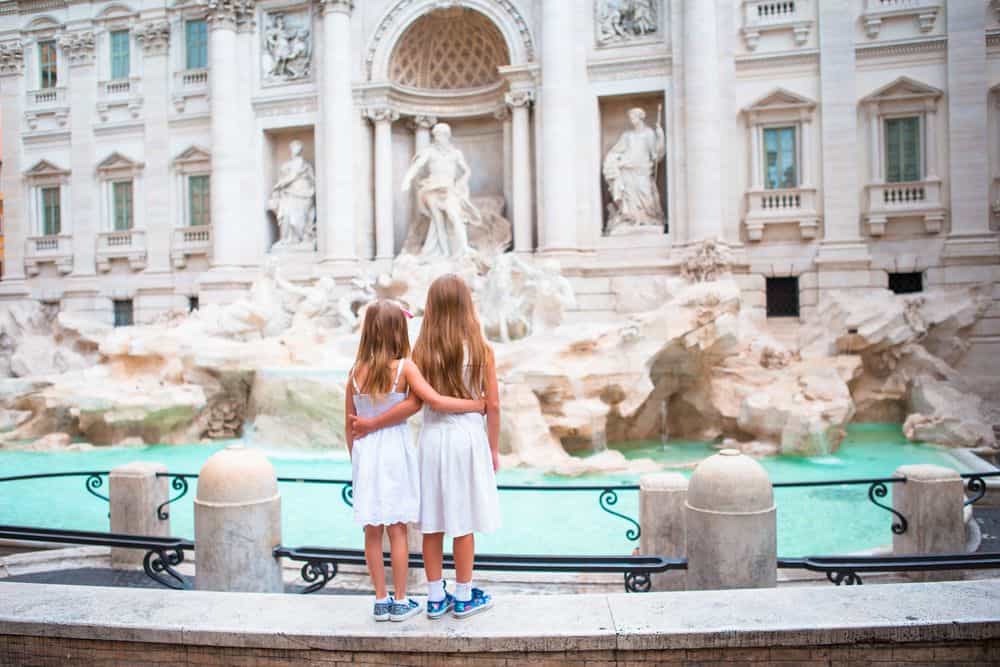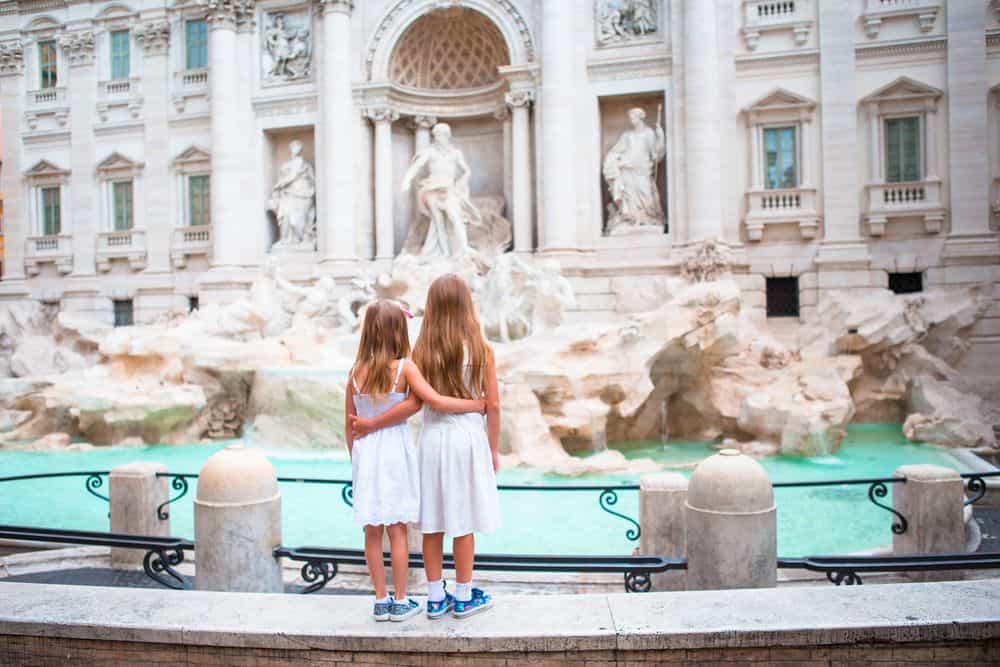 When the years go by, those drawings will be for them and for you a nice memory of your trip to Rome.
You don't want to see everything. Your plan will have to combine the tastes of the old and the young, but the chain is broken by the weakest link, so you will have to press often their mood, and stop for a break when you see that they get tired. Flexibility and the ability to improvise as you go are essential. If you can't see everything you're planning to do, that's fine. This way you will have a good excuse to come back.
Try to find a playful dimension to your visits. For example, when you walk down the street, have them look for columns from ancient Rome embedded or reused in other buildings. When you are near the Trevi Fountain let them look for the fountain, hidden in the narrow streets, which is so difficult to find. Or organize a "monster hunt", photographing your children with all the monsters you find in the little fountains of Rome: they are legion. Name them, or find out what their name is (here you have plenty of information and links).
Buy them a souvenir: a small figurine, a bronze gladiator or a legionnaire's helmet, something of little value but permanent, so that they can keep it for years as a souvenir of their visit to Rome.
Be careful with your wallet. Finally, an important piece of advice: when you go on the subway or are in the middle of a crowd, keep an eye on your wallet. You will be so careful not to lose the children that you will not take care of anything else. Pickpockets know that families with children are easier to steal. If they take your wallet, you might have trouble with the paperwork. It's a good idea to take your family book with you and leave it at the hotel.
Interesting things to do for kids
Rome around the Colosseum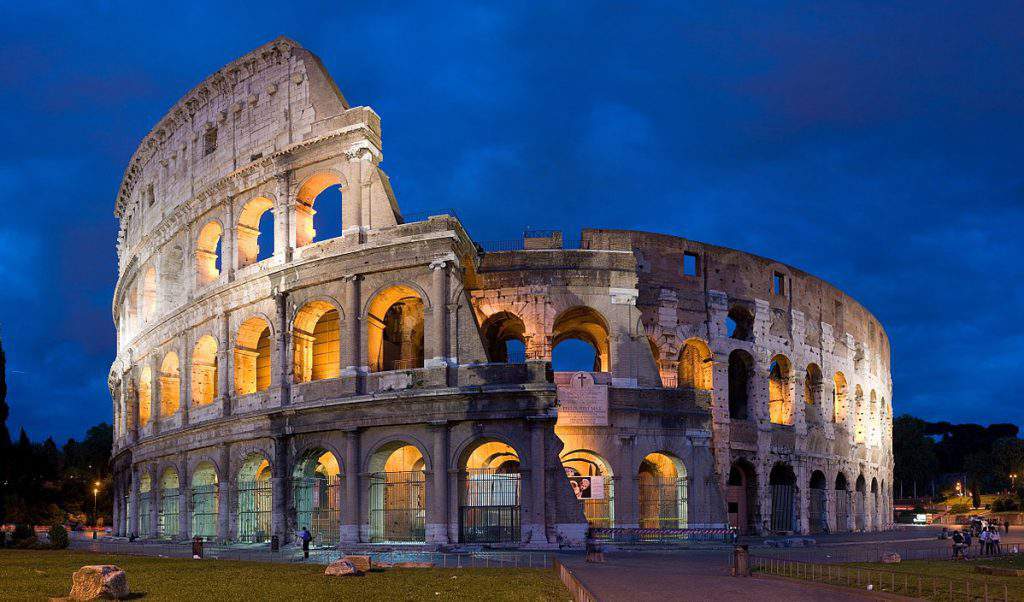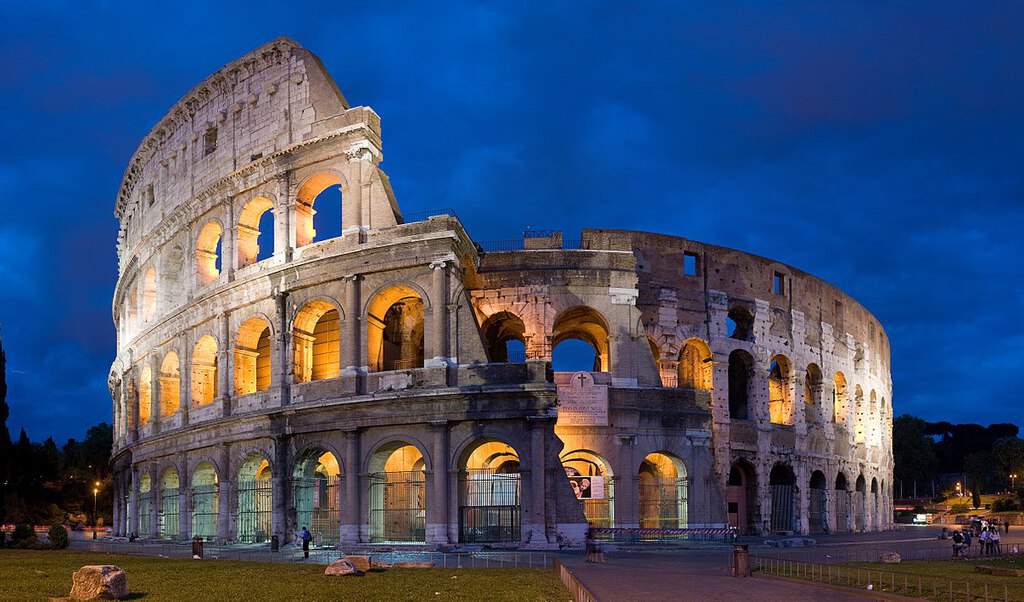 For nearly 2000 years, this historic stadium has been the site of animal hunting and gladiators fighting. The anecdotes about the Colosseum will surely interest the children. The wonderful architecture will tickle their imagination of the events that took place on this arena. As this is the no. 1 tourist spot in Rome, expect the long lines. It is ideal to come during opening hours or beyond 2pm. Try to avoid visiting during the peak hours- between the middle of the morning until 2 o' clock in the afternoon. You can avail fast track tours to not have to queue. Another option is to go to the Palatino in Via San Gregorio Magno to buy your tickets. The ticket booths are less busy here. Besides, there is only one ticket for the Colosseum, Roman Forum and the Palatino.  
Go up to St. Peter's Dome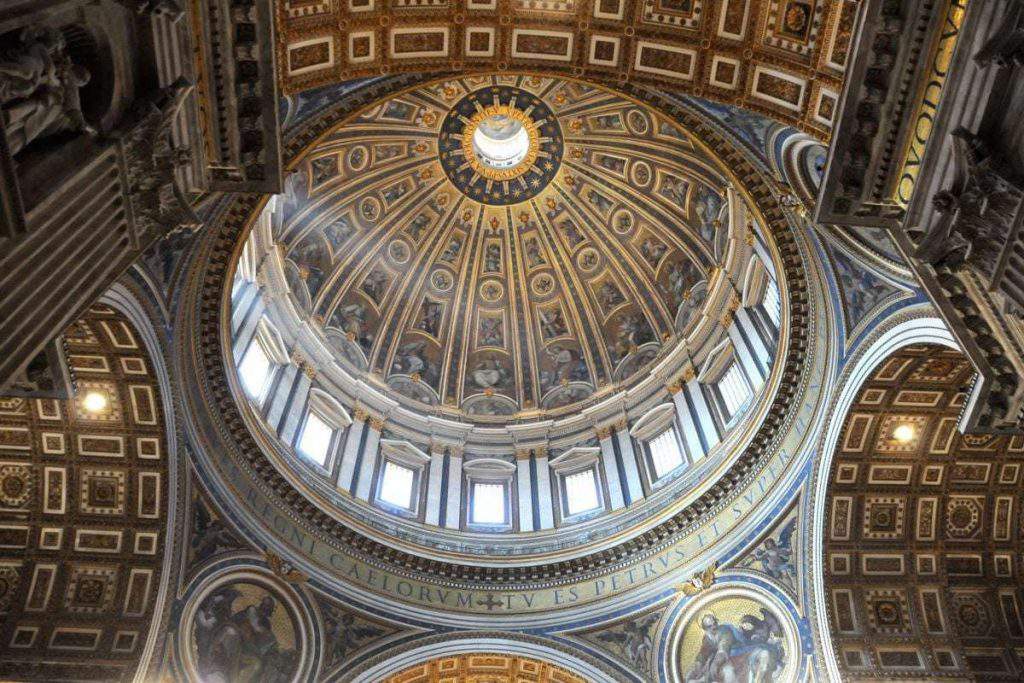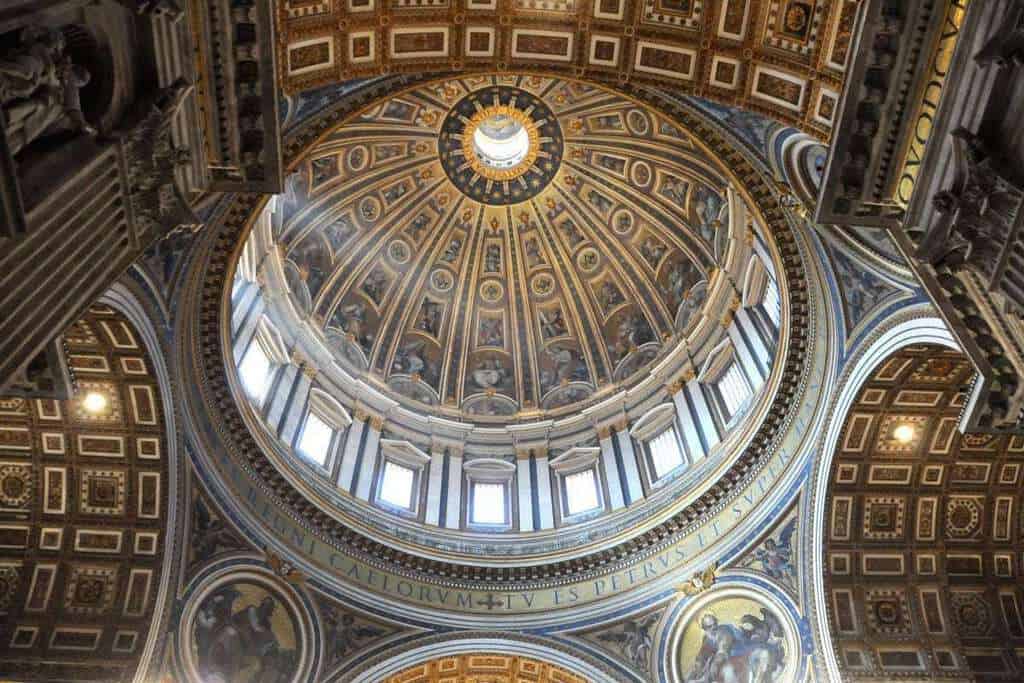 For pictures, you can do a camera trick to make the piazza's columns line up. The Swiss Guards guarding up the basilica is also an attraction itself. Having a photo with them is always a good idea that everyone loves. There is also the 120 m high dome of the main Basilica of St. Peter's. You can choose to use an elevator until the mid-level and climb the remaining stairs (€7) or complete the whole 551 steps (€5). It can get challenging as the slope is steep. People who have vertigo or parents with babies or toddlers may skip this. But those older kids will definitely enjoy the thrill. This is a fun ice breaker from the quiet and cultured museums of Vatican for both adventurous kids and adventurous at heart. 
Toss a coin to the Trevi Fountain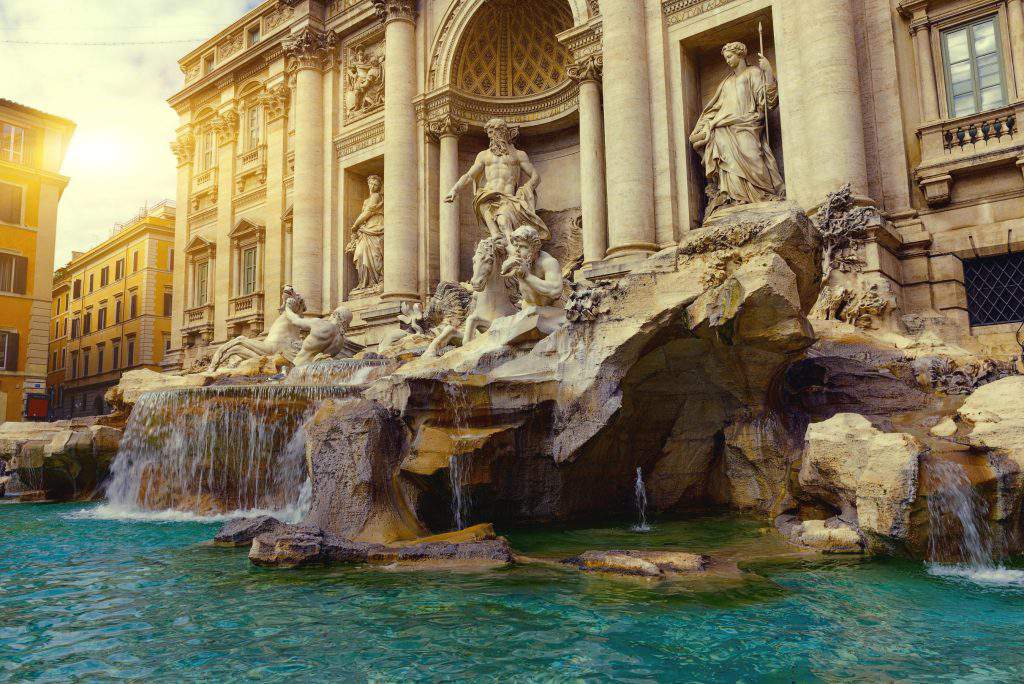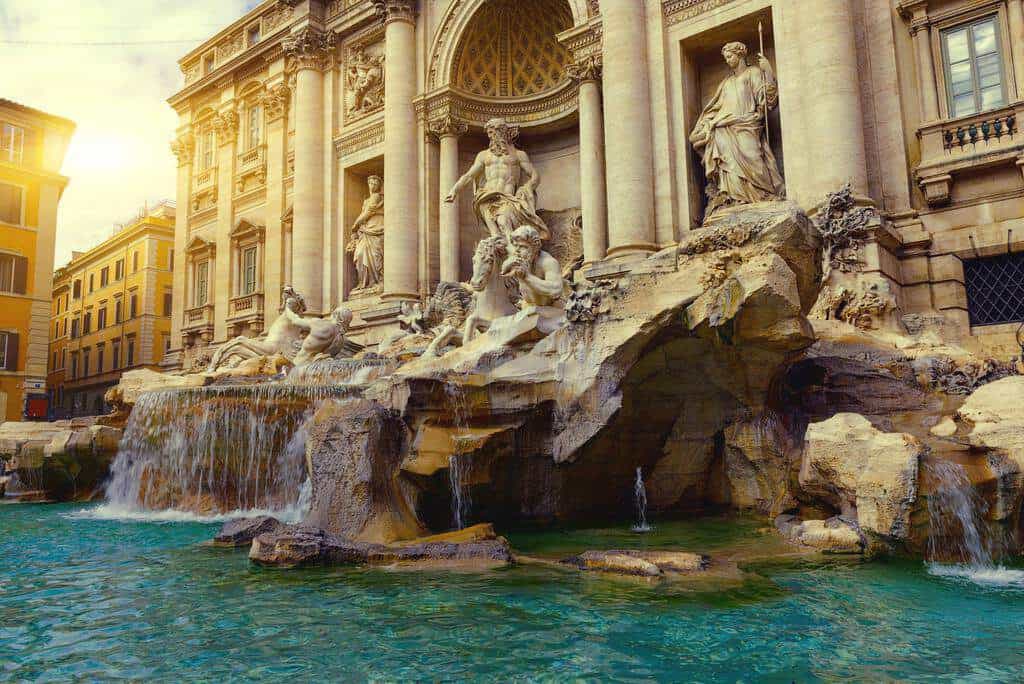 It is a ritual for tourists of all ages to toss a coin to the Trevi Fountain, the grandest and biggest fountain in Rome. Legends say that whoever do this will be able to come back to the city. And there are a lot of visitors who want this wish to come true as everyday about 3000 euros are collected from the mountain. In the past, a beggar was able to live off from gathering the coins. However, a charity is now the main beneficiary of the amount amassed. 
Appreciate the Stunning Landscape of Rome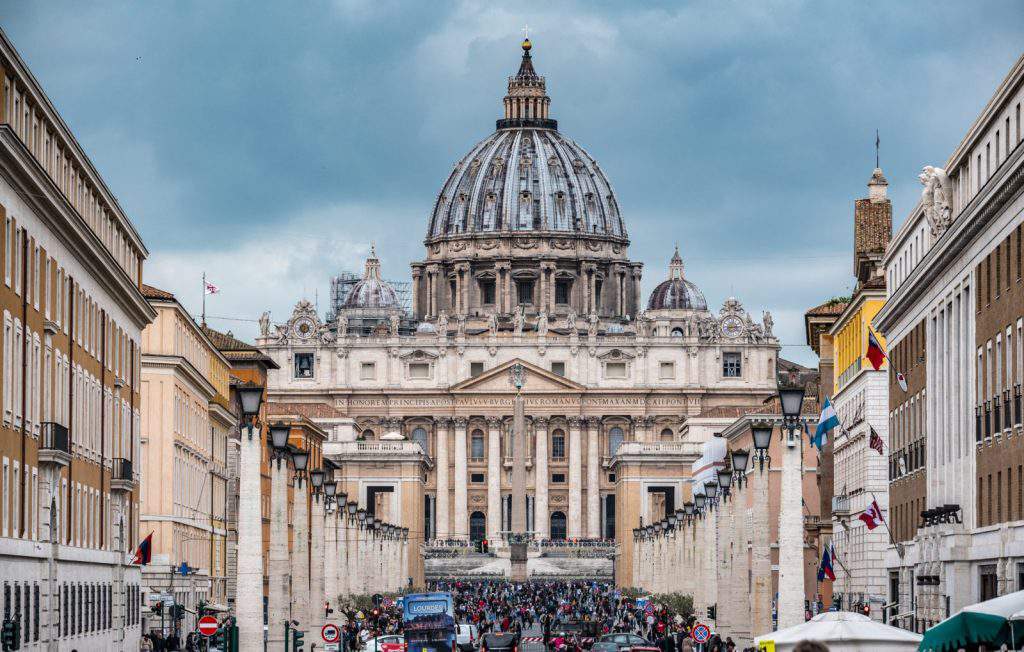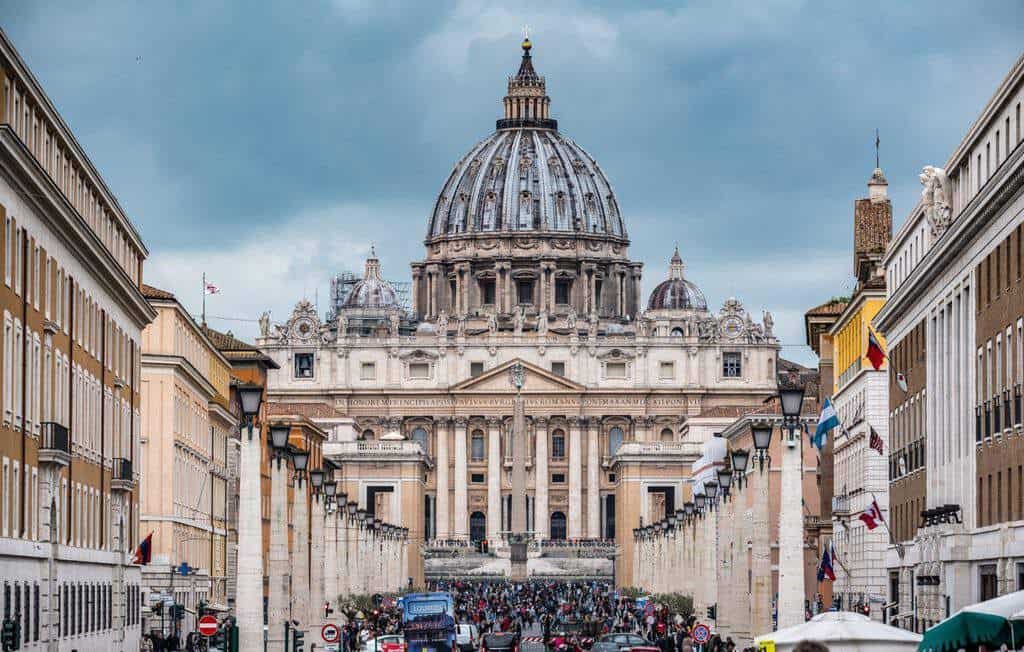 Piazza Venezia has Vittoriano. It is an enormous white building with art galleries and museums inside. It was originally built to commemorate the first king of Italy, Vittorio Emanuele II.  If you ride the elevator to the peak, you will be rewarded with the 360ºof the city. The elevator ride is free for children below 10 years old. Children from 10 years old until 18 years old cost €3.50. Adults have to pay €7. 
Inspect the Catacombs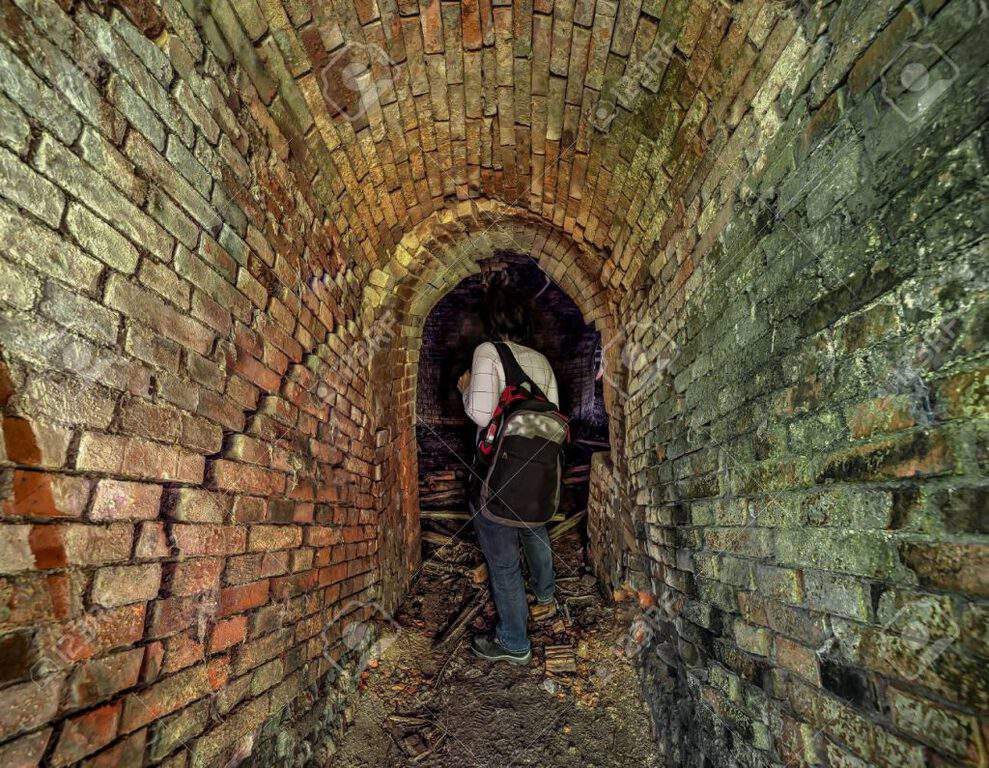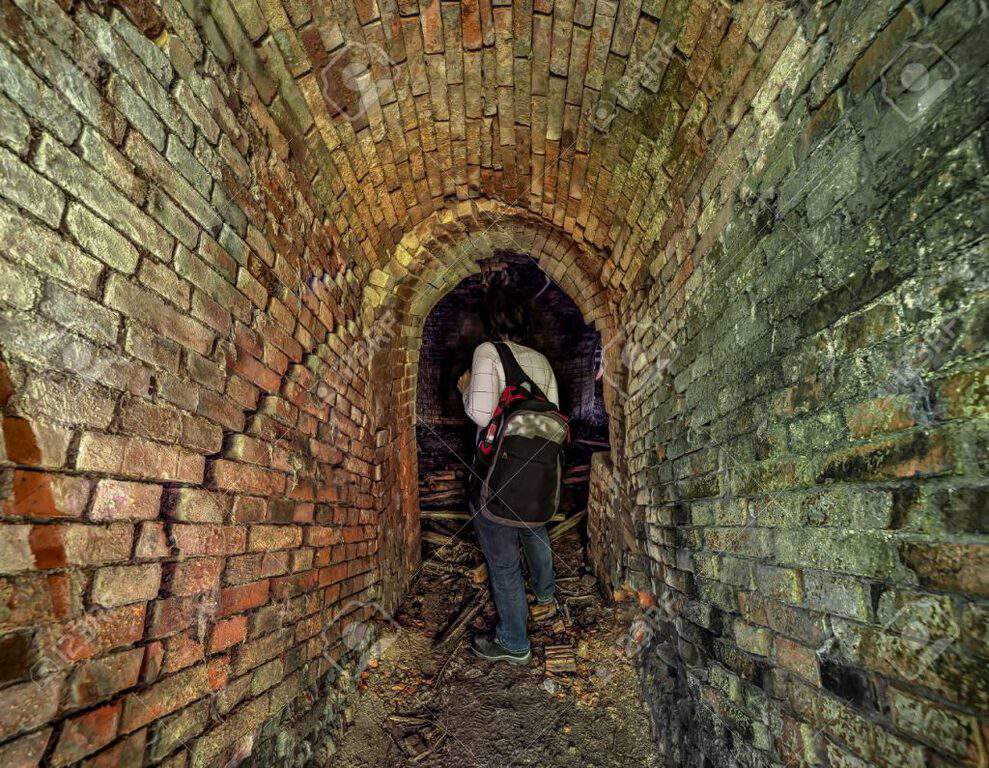 You can only visit the catacombs through a sightseeing tour. Children can join the tour provided that they are 7 years old and above. As the catacombs have a span of 300 km, visitors should stay with the group. Amidst the darkness, you can make out ancient skeletons. Underneath the Via Appia Antica or the Appian Way, you can find the most known catacombs. These include Catacombe di San Sebastiano (below the San Sebastian basilica) and Catacombe di San Callisto (2ndcentury cemetery where early Christians bury their dead). These underground burial places have been the resting place of thousands of Christians including martyrs, saints, and popes.

Have a Via Appia Antica Road Trip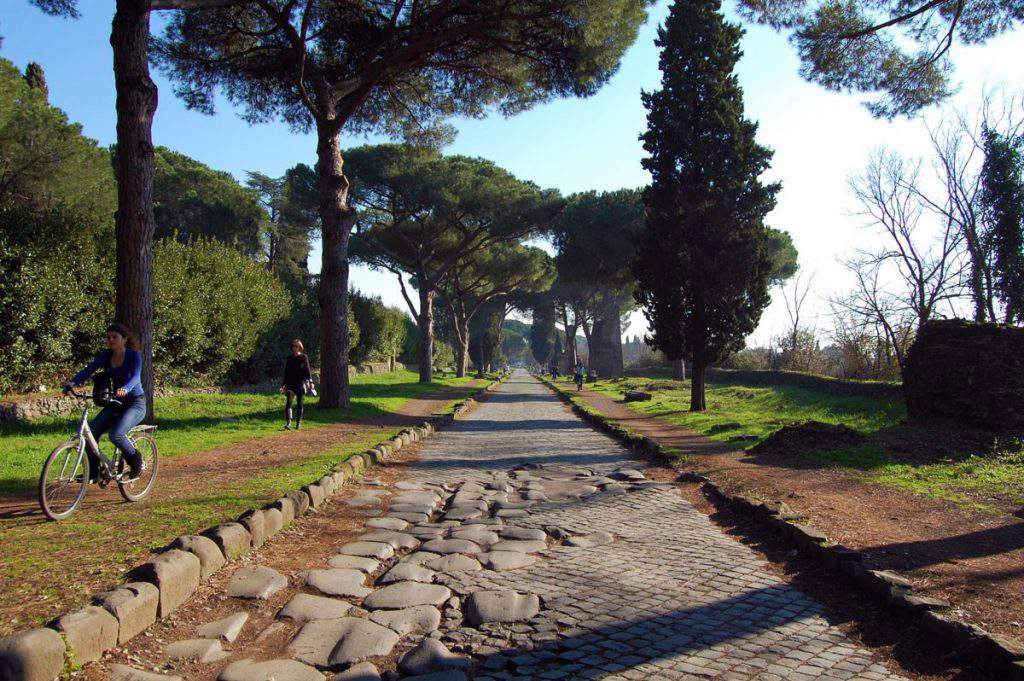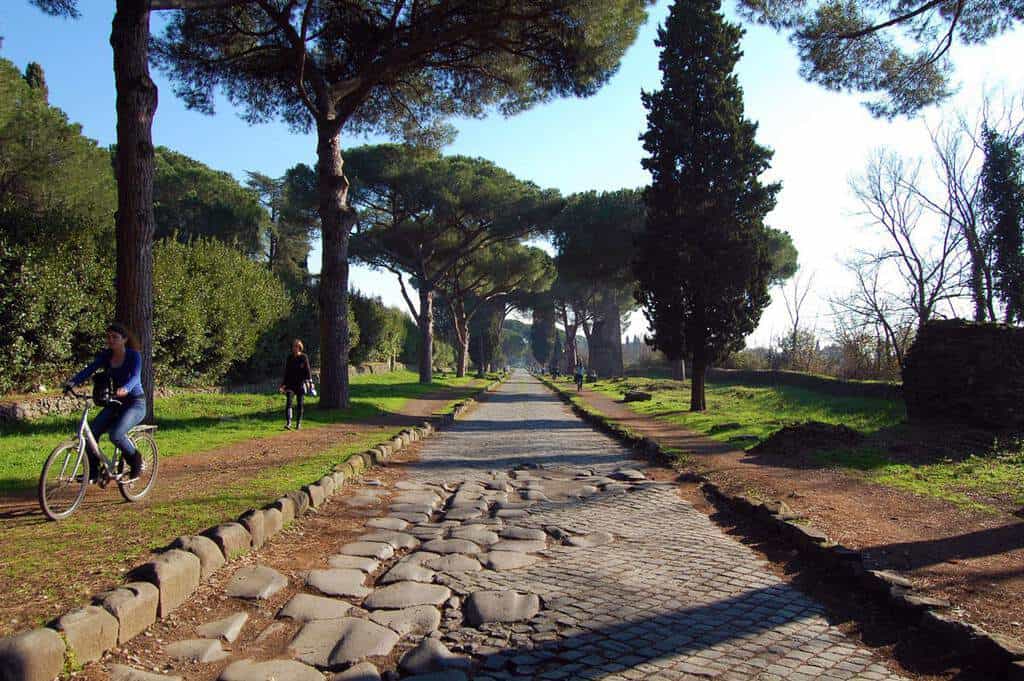 Also known as the Appian Way, this is Rome's most popular road during the ancient times. It is also a good destination for some biking. There are two options to reach the road: from Line B, Circo Massimo Station, take the 118 bus or from Line A, Colli Albani Station, take the 660 bus. Once you are in the information booth (58-60) of Appia Antica Regional Park, you can rent a bike for the whole day (€15) or for an hour (€3). Incomplete ruins, abundant grassland and tall pine trees fill the views from the highway. The bicycle ride can get rough but relaxing. The parts close to Basilica di San Sebastiano are close to traffic. 
Scamper around the Park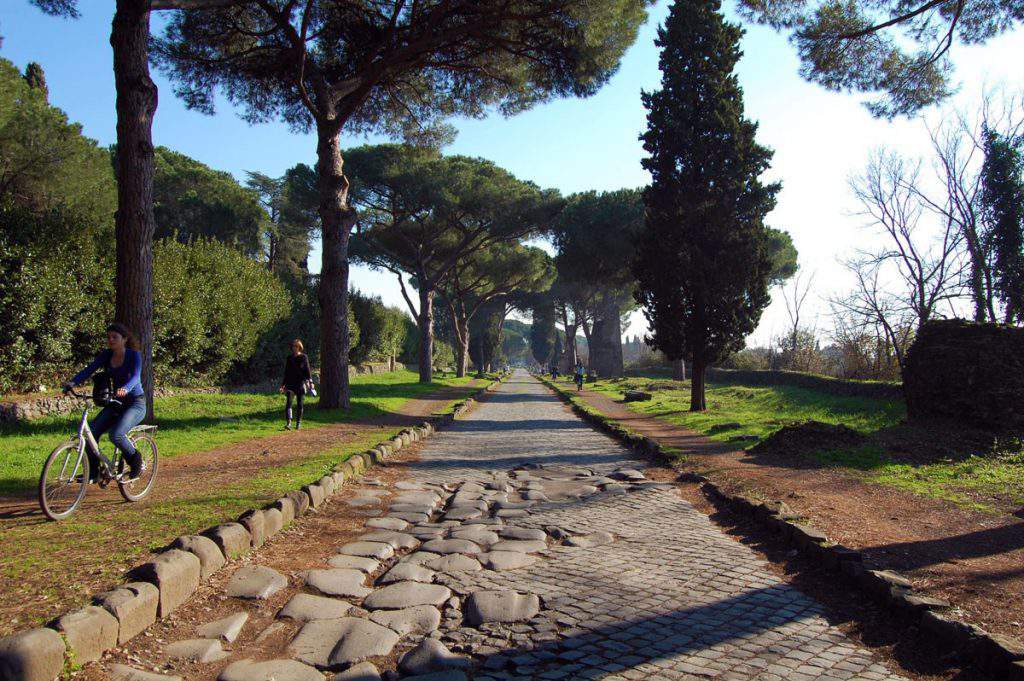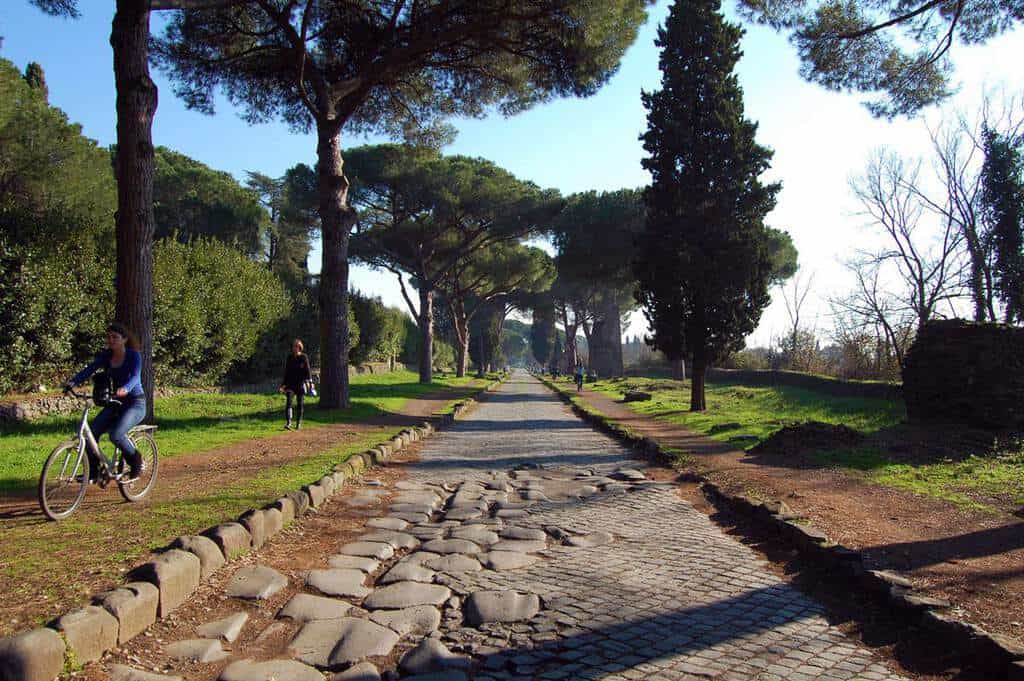 Previously owned by a cardinal during the 17thcentury, Villa Borghese is now considered as the Central Park of Rome. The park is 80 hectares big. It has its own ecosystem that kids will love. You can hire a bike around the park. You can also row a rental boat on its lake, Giardino del Lago. The kids can also see the animals in the zoo, Bioparco. For a relaxing rest stop from all the moving, you can watch a movie.  Villa Borghese has the smallest movie house in the world, Cinema dei Piccoli. You can find it on Piazzale San Paolo del Brasile close to the gates of the park. 
Enroll the kids to the Gladiator School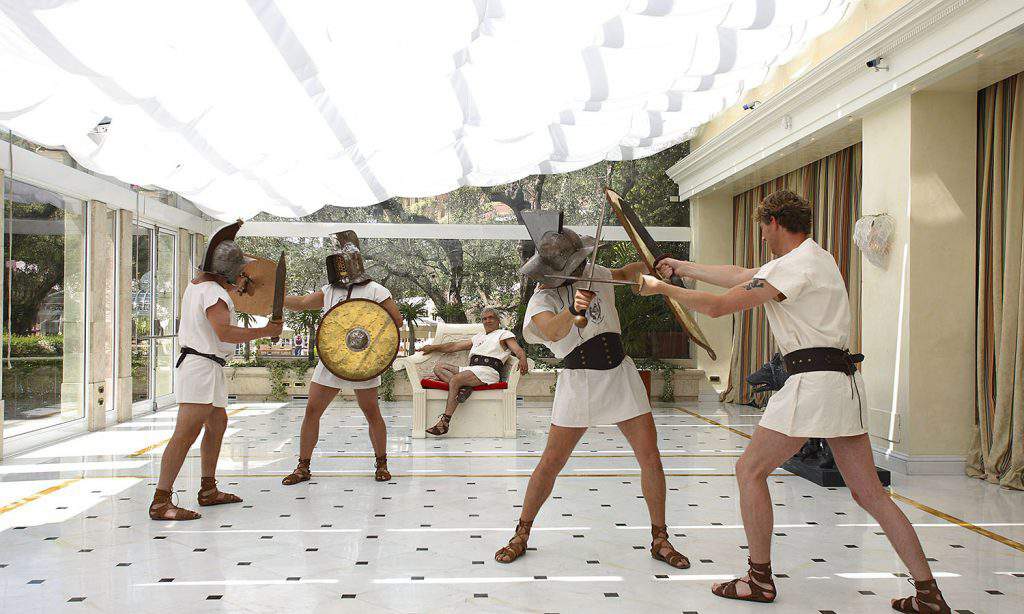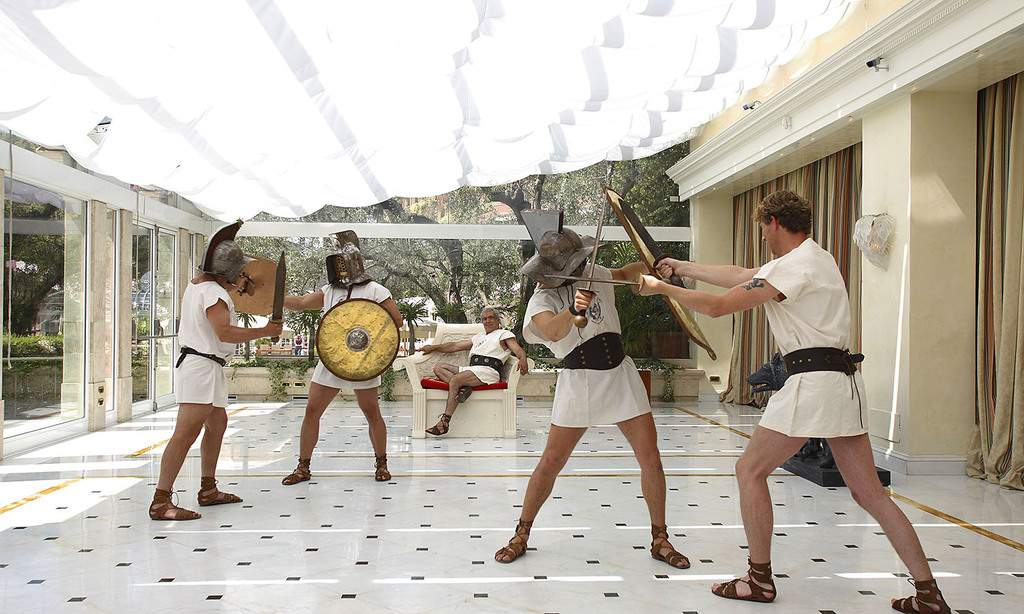 Situated near Via Appia Antica, the school offers gladiator lessons to children above 8 years old. The session runs for 2 hours and facilitated by the Historic Group of Rome (Gruppo Storico Romano). The instructors are well-trained to coach your children fundamental combat skills and sword fighting. The little gladiators receive a kit with practice swords and tunics. They are also given a certificate after they completed the course. You can book a session through the Gruppo Storico Romano's online site. You can buy souvenirs for your children in the little museum that sell make-believe weapons, model uniforms and armors.
Explore an Underground Quarters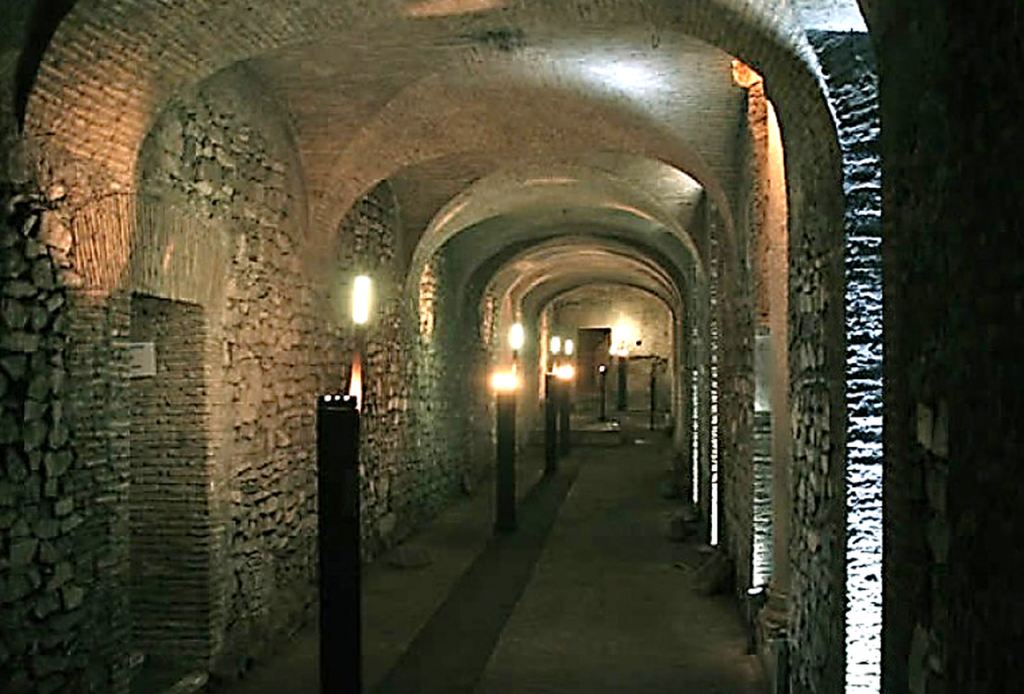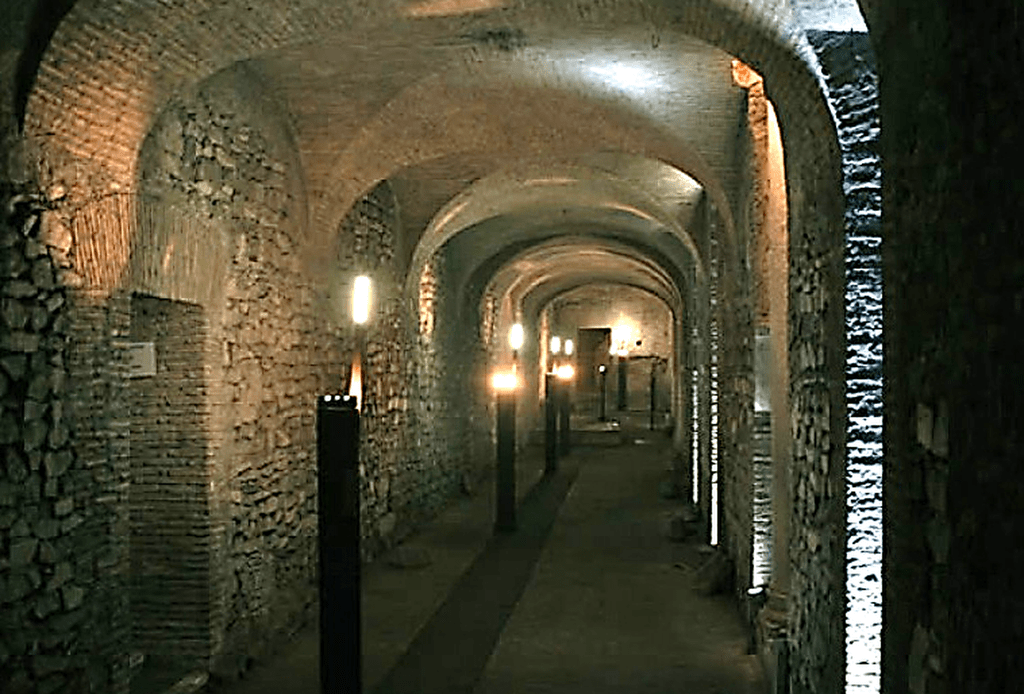 Underneath Palazzo Valentini is a set of exhumed houses called Domus Romane. As you explore the underground, you get to feel how it felt living on it before through the sounds and videos played. This tour is suitable for older children and teenagers. Phone or online bookings should be done ahead of time.  
Have a Glimpse of an Ancient Roman City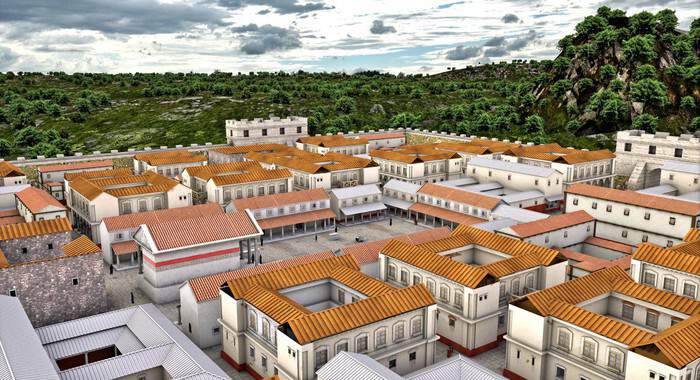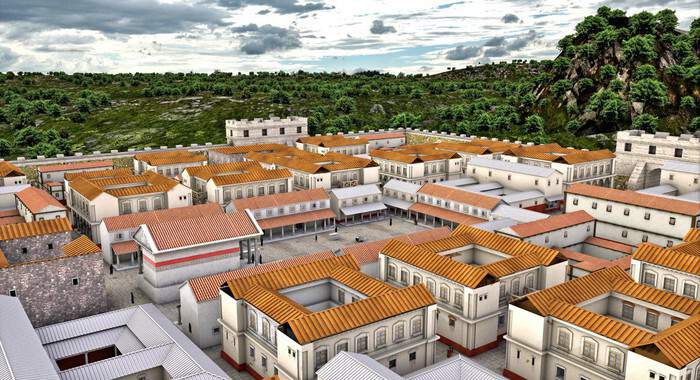 Travel back in time by visiting Ostia Antica, a deserted ancient harbor. From the metro station of Stazione Porta San Paolo, you can ride the train to Ostia Lido. Ostia Scavi will be your train stop. The highlights consist of the mosaic-filled Terme di Nettuno (a complex of ancient baths) and a well-conserved theatre. You can also see the set of outdoor stone latrines of a public toilet and a mural of menus inside an old café.  These attractions are notably close to their original features. When the Roman Empire met its downfall, Ostia was left behind and ultimately hidden in the river mud. 
Embark on a Food Trip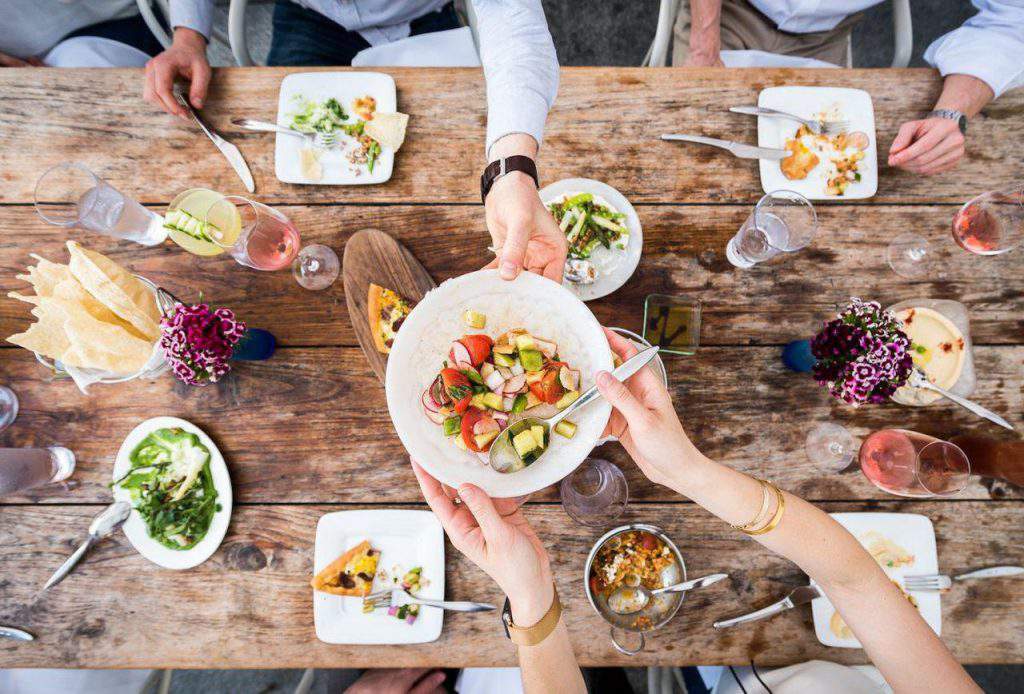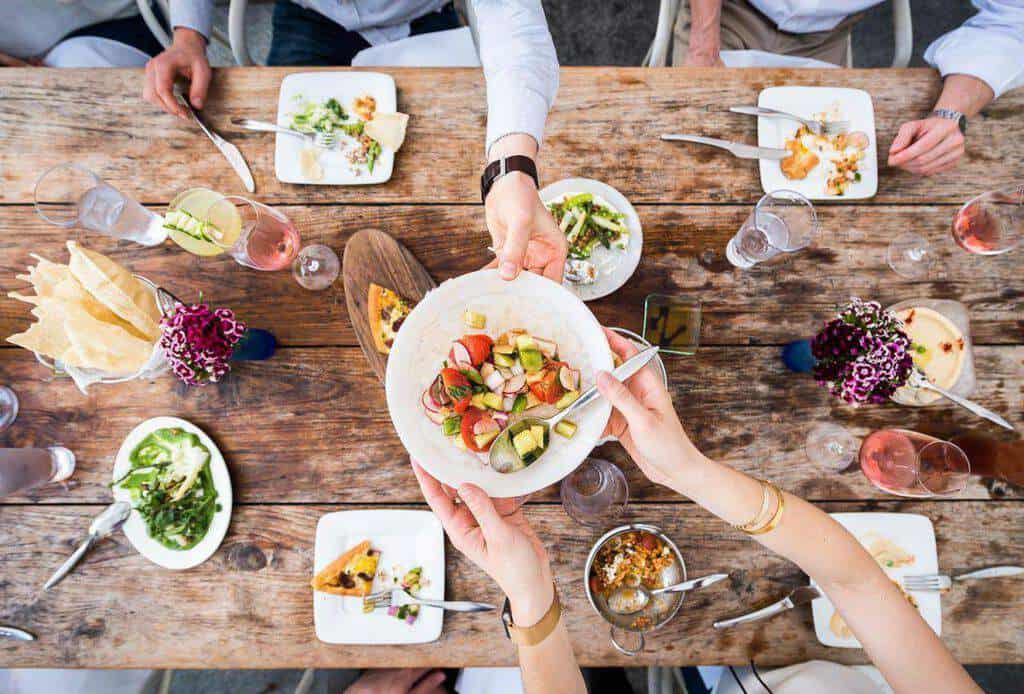 Italians are proud of their food that has influenced the whole world. Takeaways are aplenty in Rome, offering pizza al taglio or sliced pizza. If you are in the Vaticans Museums, just walk shortly Via della Meloria 43 and you will reach one of Rome's top pizzerias, Pizzarium. Supplì, is a Roman finger food. Mozzarella and rice are stuffed inside the fried croquette.  Ice cream is a serious business for Romans. As the favorite dessert, Rome is filled with gelato places. If you go to Via Laurina 10, you can find Fatamorgana that serve both classic and creative flavors.  In Via degli Orfani 87, there is Venchi, known for its chocolate flavors. 
Try an Ancient Lie Detector Test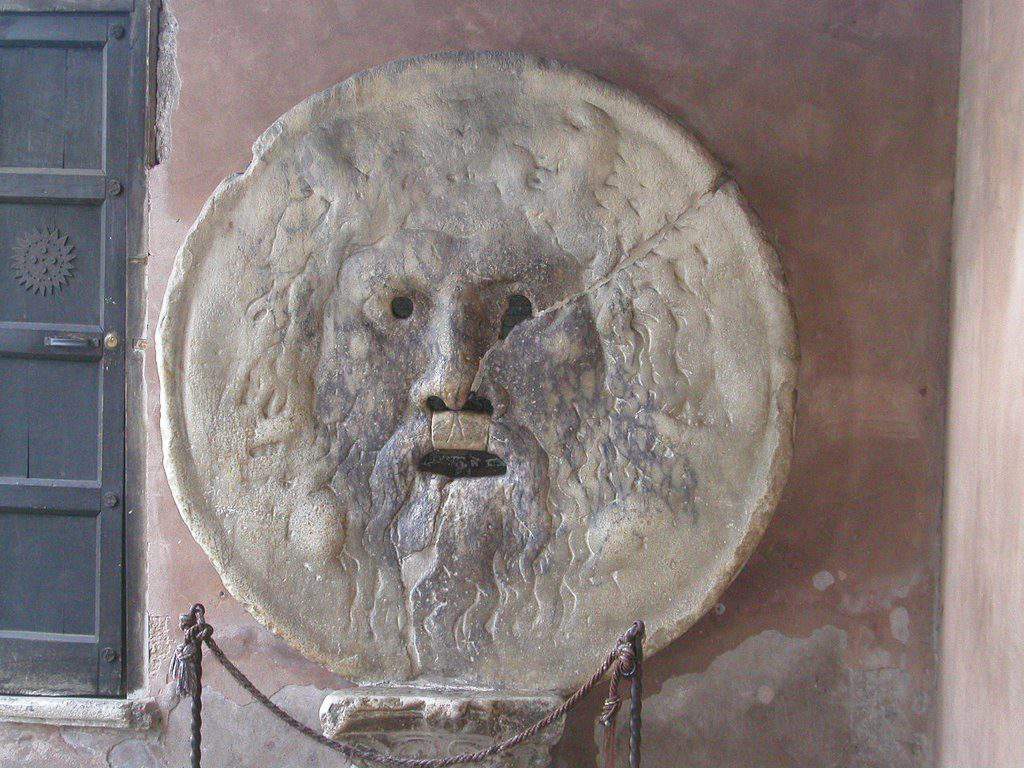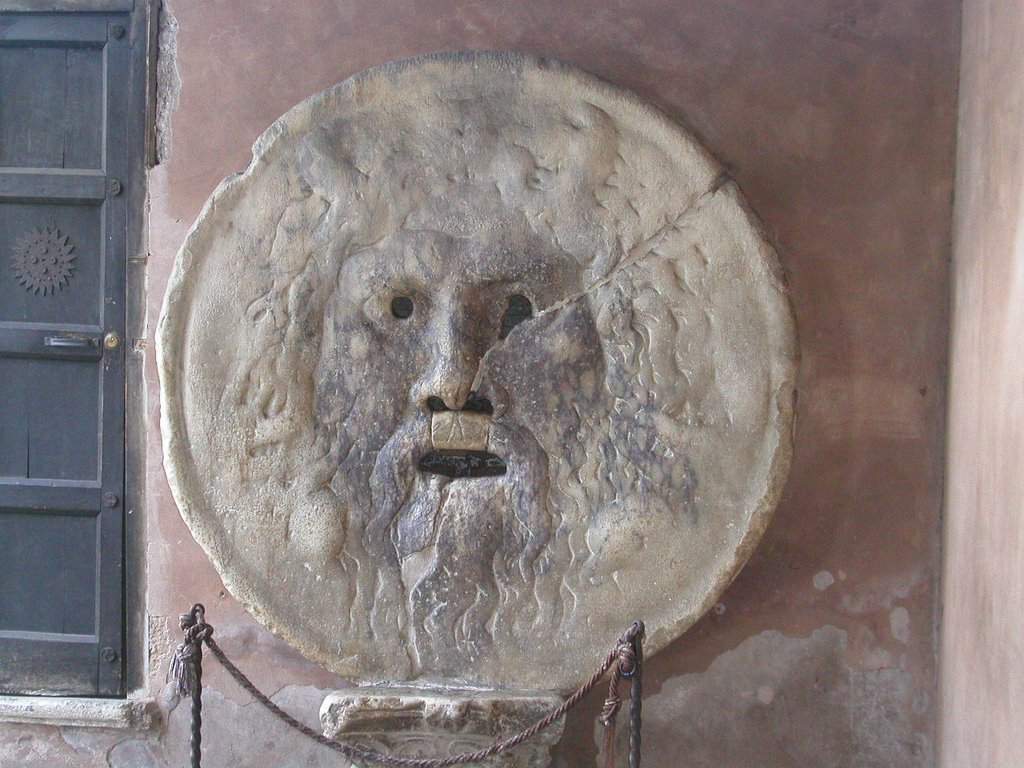 Located in Cosmedin, the Mouth of Truth or Bocca della Verità is an ancient lie detector test. Tales state that if you are telling a lie while your hand is inside, the old man's mouth will close and bite off your hand. This marble piece is now set on Chiesa di Santa Maria's façade. Bocca della Verità has been the site of Audrey Hepburn and Gregory Peck's movie, Roman Holiday. The scene where Audrey Hepburn reacts to the possibility of Gregory Peck losing his hand inside the Mouth of Truth was not originally part of the script.
Museum Visit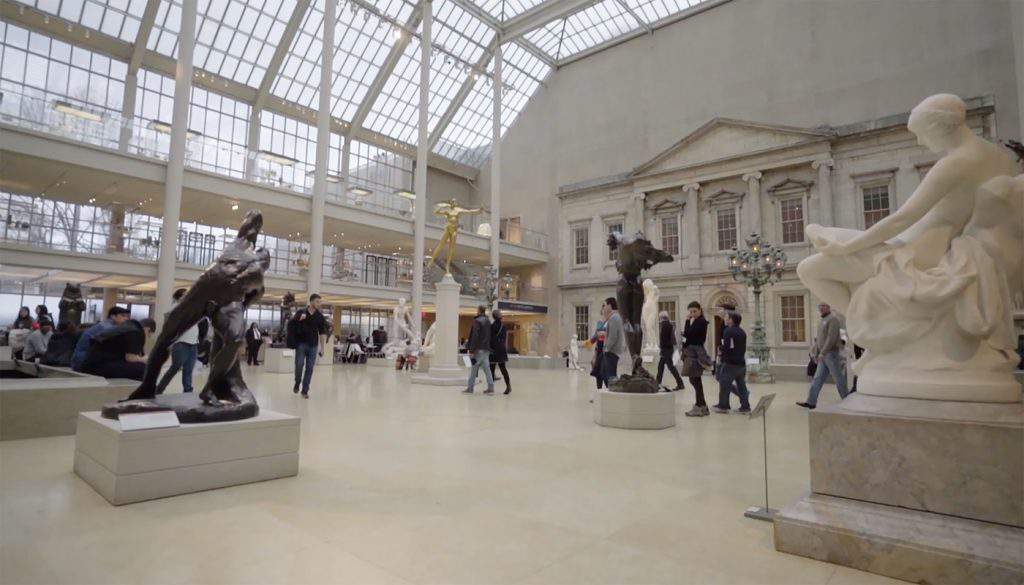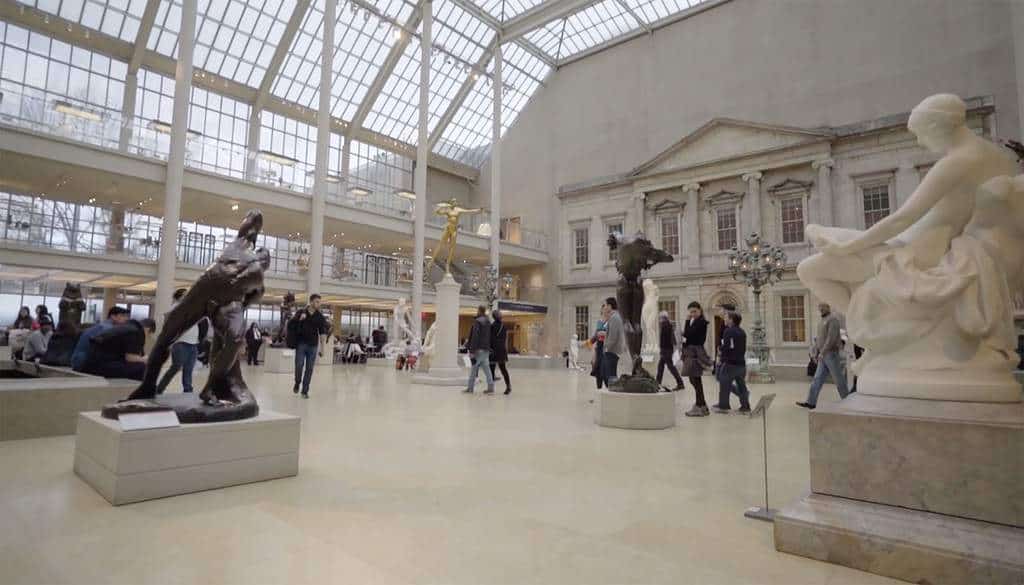 Explora is Rome's museum for children below 12 years old. You can get off at the metro station of Flaminio and walk a bit. Reserve a time slot in advance as entry to the museum has 2-hour intervals. The kids will enjoy the train driver's cabin in full-size. The museum is also filled of interactive exhibits and 3D displays. Workshops are also available for kids. 
Catcalling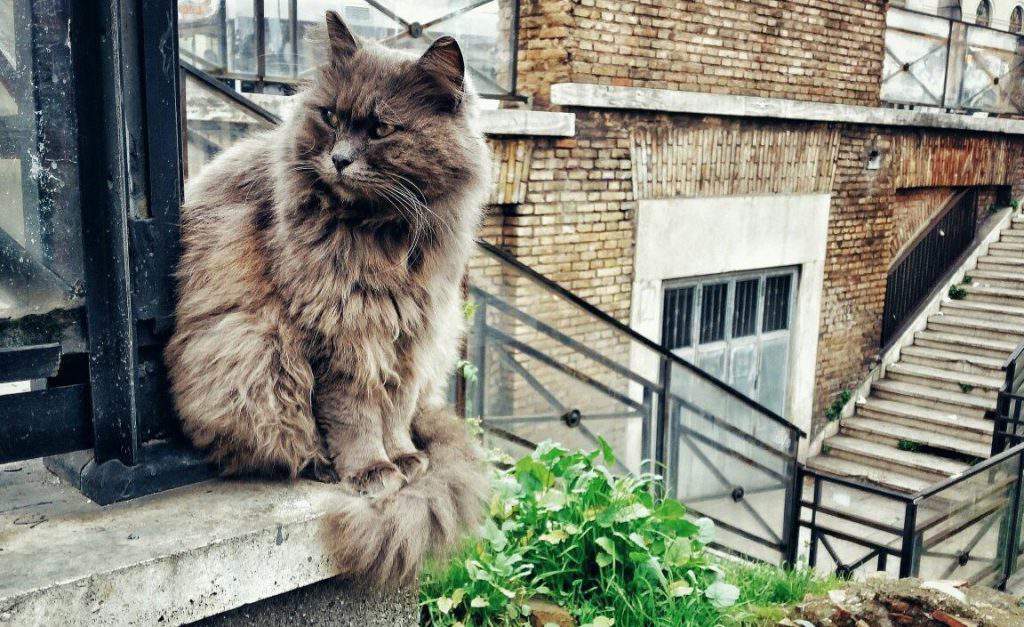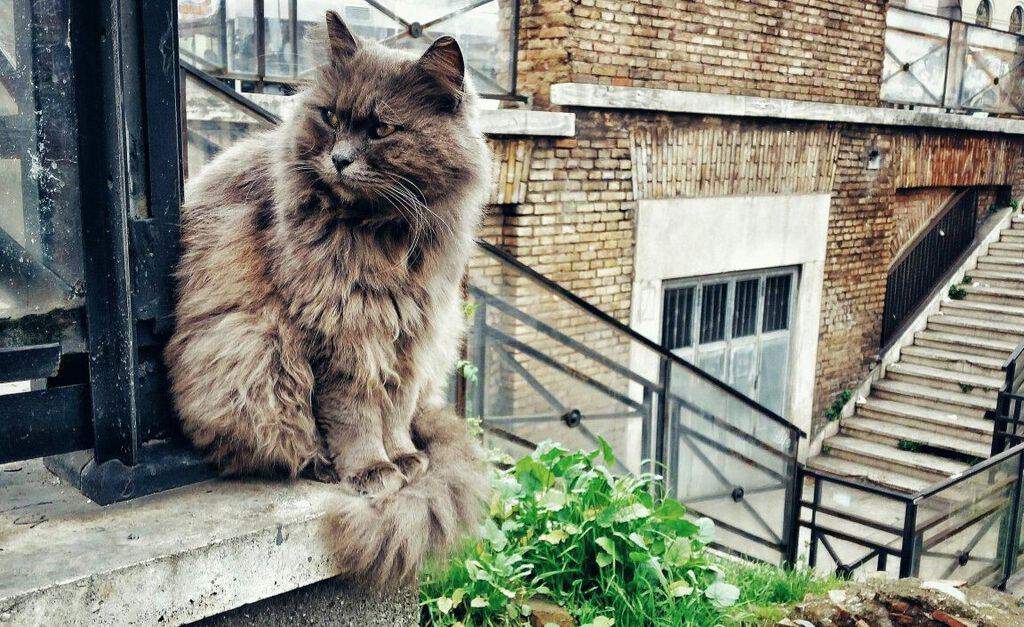 You can literally call the cats in Largo di Torre Argentina, the same place of Julius Caesar's death. From being a hollow part of the temple ruins, it is now a cat sanctuary maintained by volunteers. As the space is dedicated to the stray cats so is off-limits to visitors. 
Animals like bees, horses, lions and wolves fill the city through the stone carvings of the different buildings. Chiesa di Santa Maria Sopra Minerva is particularly close to an elephant statue. 
Buy Toys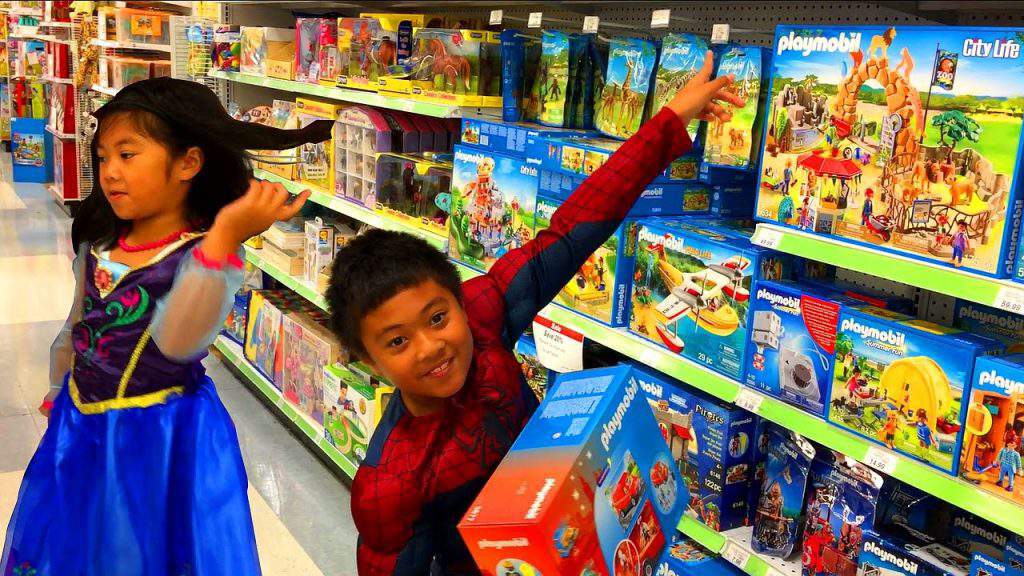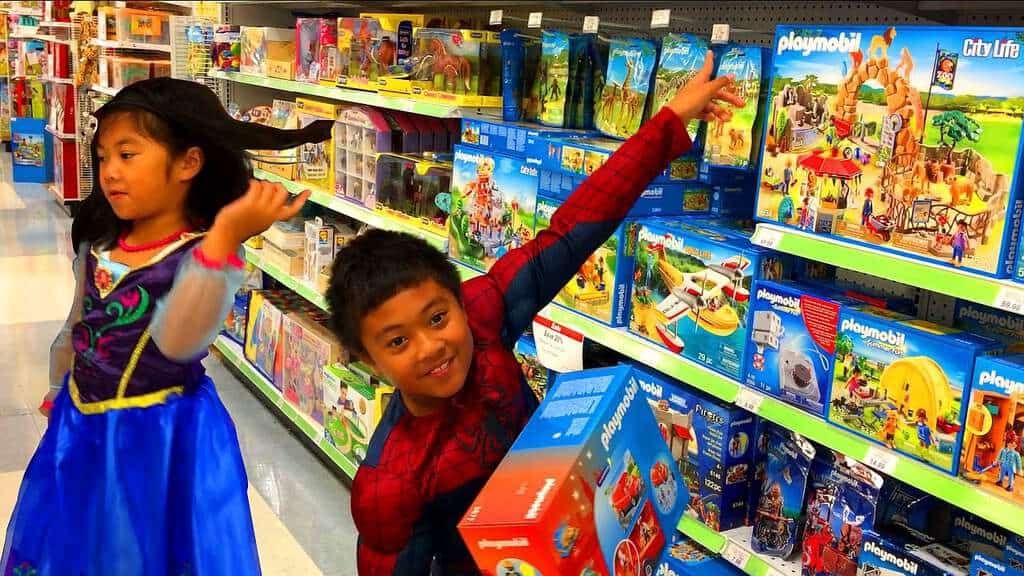 Close to the Pantheon at Via dei Pastini 96-99 is Bartolucci. It is a traditional toy store that sell bright and various toys made of wood. These include rocking horses, airplanes, Pinocchios, and cuckoo clocks. In Piazza Navona 53, you will find Al Sogno. The large store has a wide-range of stuffed animals and great displays on its windows. 
Read more:
Rome To Florence
Family Vacation in Milan
Family Friendly Hotels in Corfu
Sardinia Family Hotels