Where To Stay in New York City
Staying in New York is expensive. The Big Apple is not an affordable destination to find accommodation, especially if you want to be well located. It is a huge city and choosing a good area to sleep in New York is very important for your visit. Like any other big city, there are areas you should try to avoid to stay in New York.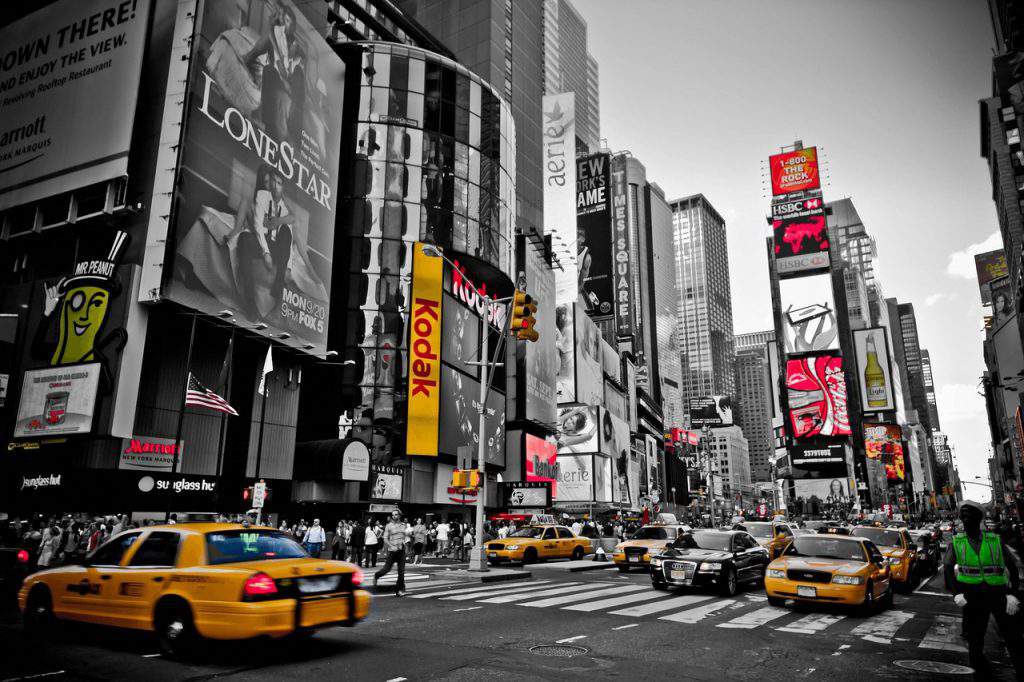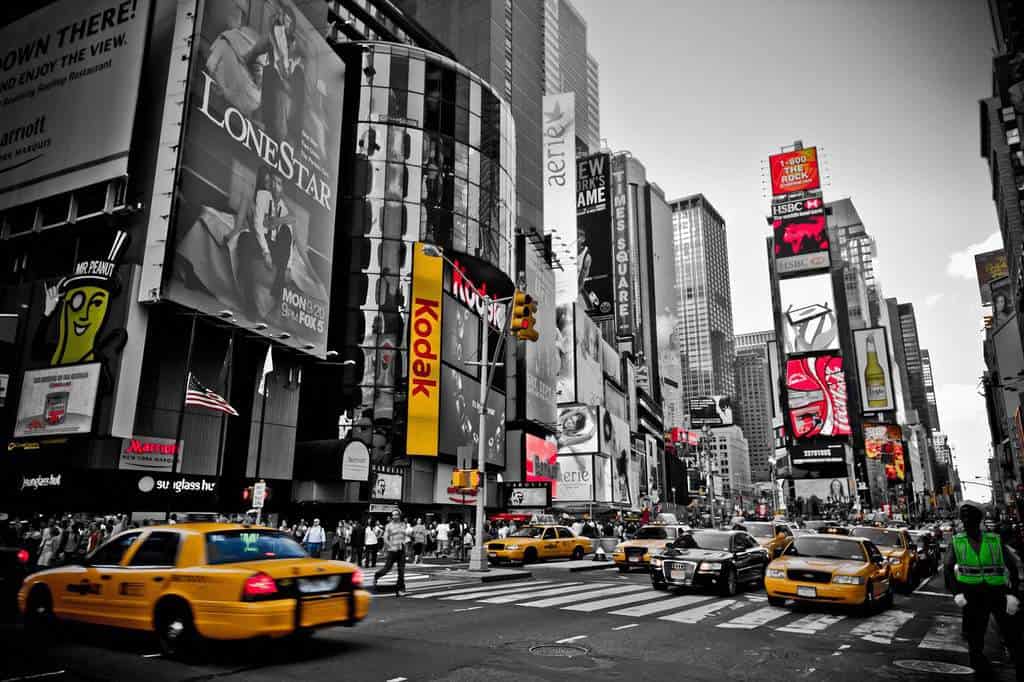 In this post we tell you the best areas and hotels to stay in New York so you can enjoy your visit. Here are some more posts about New York:
New York Travel Guide
Things To Do in New York
Where To Eat in New York
If you're in a hurry, we can recommend 2 great hotels:
Cachet Boutique, if you want to be in the heart of Manhattan and less than 5 minutes walk from Times Square. A very comfortable and recommended small boutique hotel.
The Vue Hotel, if you want to save on your accommodation and are looking for something for a little over 100 euros per night, this is the best option to stay in New York. It is in Queens but only 15 minutes by subway from Times Square. A jewel for its good value.
Where To Stay In New York: Best Areas And Hotels
Manhattan, the most practical area to stay in New York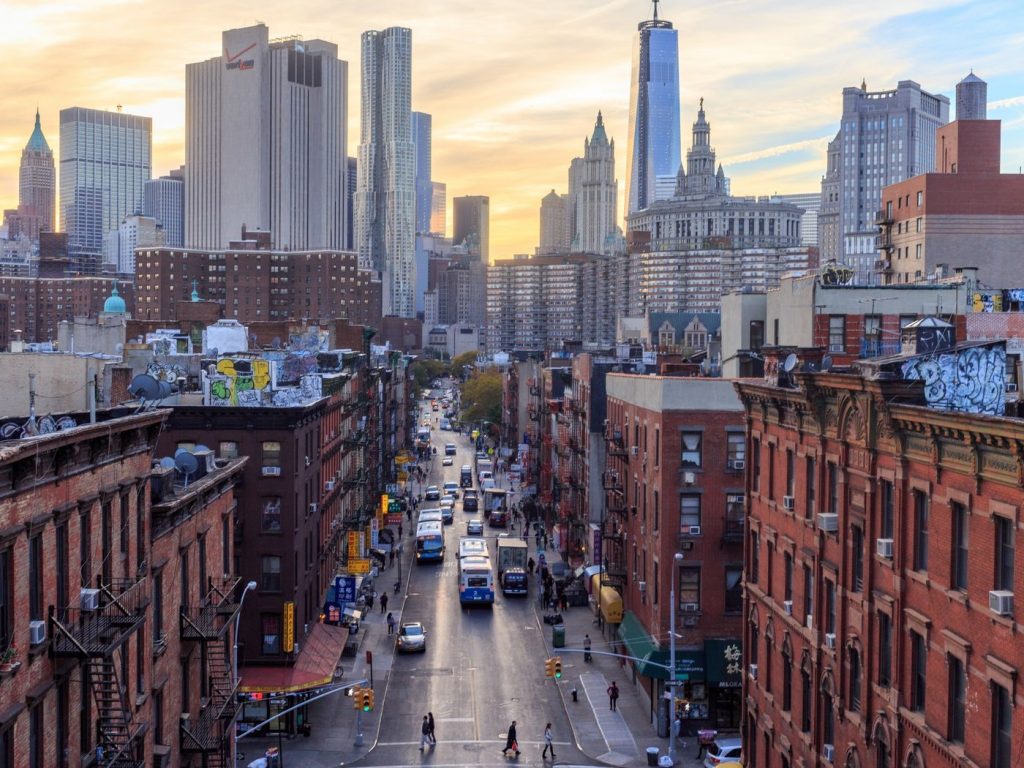 If you want comfort, there's nothing like sleeping in Manhattan. On the most famous island in the world you will have all the facilities, especially in transportation. Of course, staying in Manhattan comes with a price. It is very difficult to find accommodation for less than 150 euros a night. If your budget allows it, don't hesitate. However, Manhattan is very big and there are some neighborhoods that we do not recommend. Below we analyze the best areas to stay in Manhattan.
The Empire State Building seen from Bryant Park in Midtown Manhattan. Without a doubt, the best area to stay in New York
Midtown Manhattan, the best area to stay in New York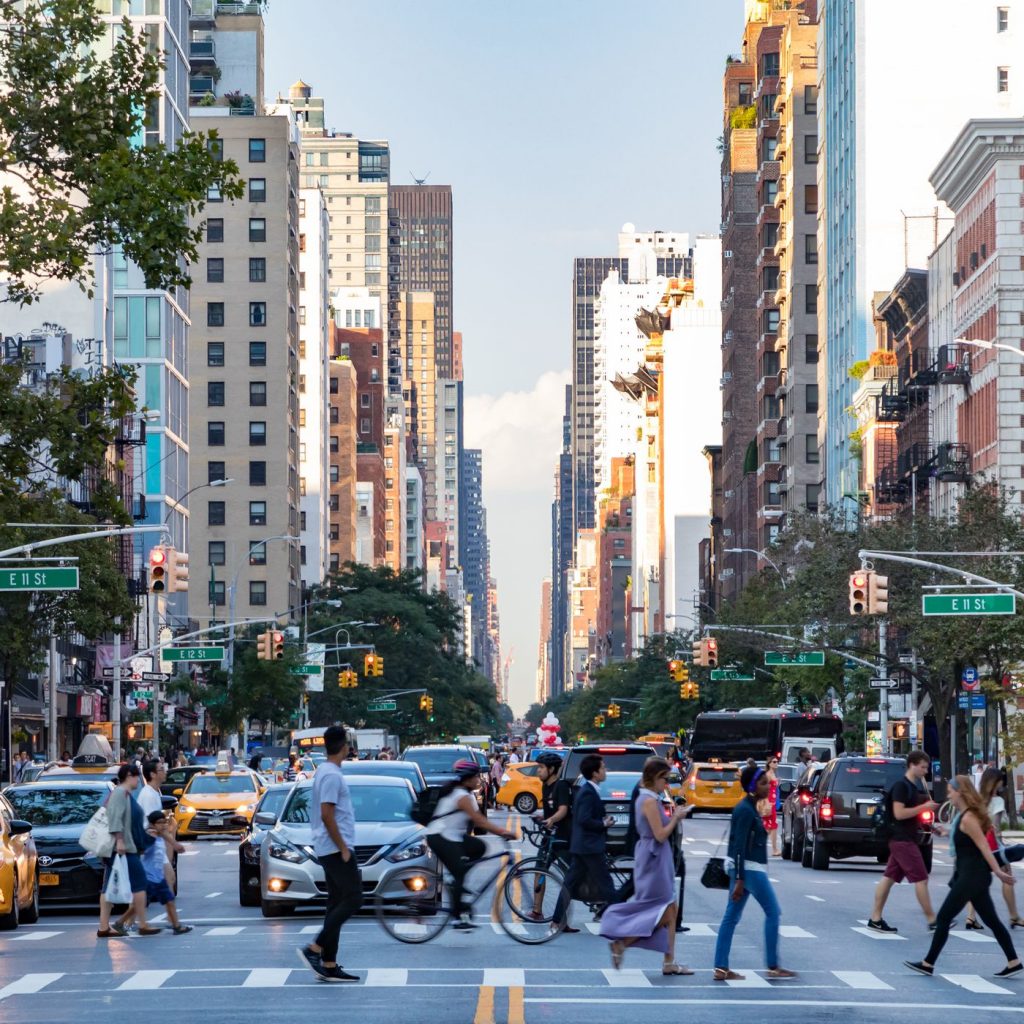 It is the most central area of New York and where most of its tourist attractions are concentrated. If you're not worried about the budget, don't think twice. Midtown Manhattan is the best area to stay in New York.
However, you should also know that it is the most expensive. It is one of the most exclusive areas in the world and the rooms are very expensive. Why do we recommend this area? Because you will be able to return to the hotel walking from the most touristic areas, without going through more delicate areas. Besides, you will have a connection by subway to any part of the city.
Regarding the price, the average is about 200 euros per night. If you are lucky and look in advance you can find a good hotel near Times Square for about 150 euros.
What hotels do we recommend in Midtown Manhattan?
CitizenM New York Times Square
LUMA Times Square Hotel
Seton Hotel
East Village, if you're looking for peace of mind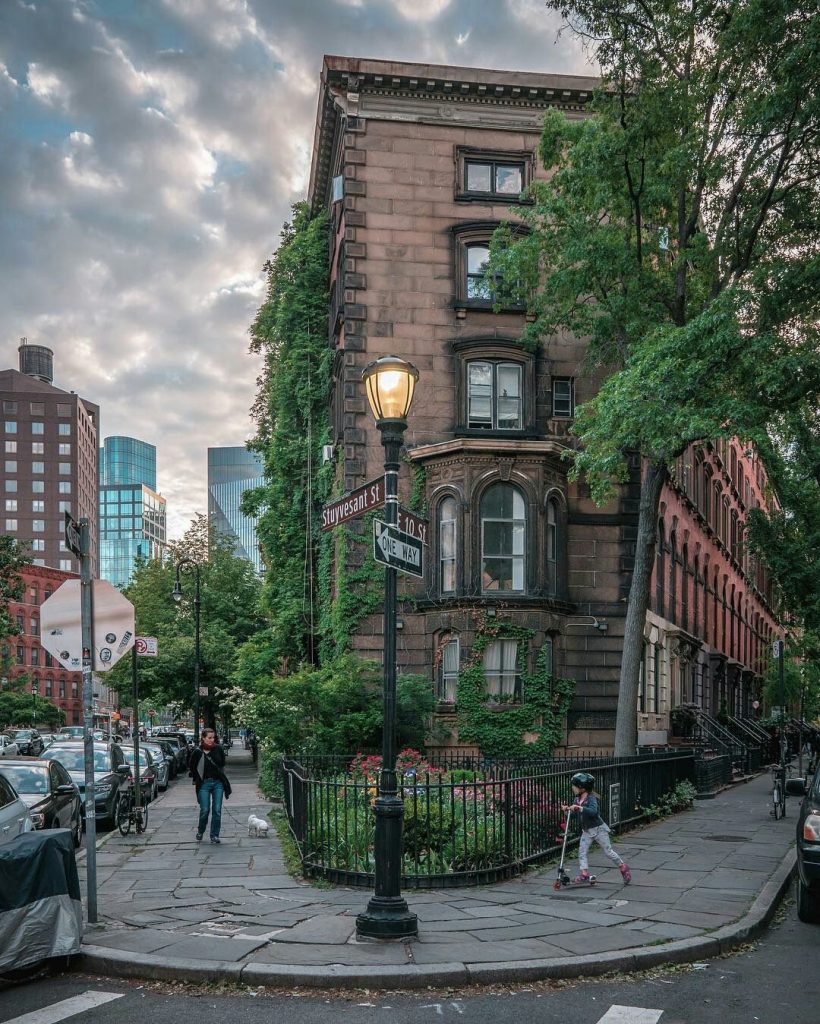 If you're looking for a quieter area to stay in New York, East Village will be a great choice. This residential area is located southeast of Midtown. It is characterized by its low buildings and exclusive designer shops. The best thing is that there are no crowds of tourists, unlike Midtown. The atmosphere is like a village within the Big Apple.
It is not far from the city center. To get to Times Square, it takes less than an hour to walk and just over 20 minutes by public transportation. Regarding the price, although the average is a little lower than in the previous area, it is also an expensive area to stay in New York. The hotel offer is lower than in other neighbourhoods and finding a room for less than 140 euros is complicated.
Our recommendations in the East Village:
The Bowery Hotel
The Standard East Village
East Village Hotel
Upper West Side, one of the most exclusive areas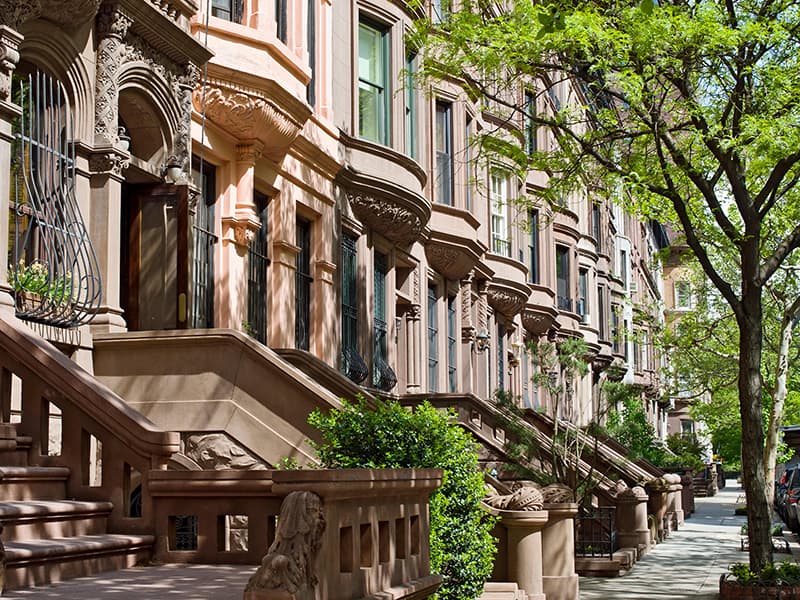 It's another of Manhattan's residential areas. It's a very quiet area, guarded by the magnificent Central Park. It's also a museum district. Some of the most important museums of the city are concentrated in its surroundings, like the one of Natural History.
If you want to be close to Central Park because you like to walk, this will be your favorite area to stay in New York. It is not relatively far from downtown: in less than 40 minutes walking you will be in Times Square. If you prefer the subway, you will arrive in just over 15 minutes.
Although it may not seem to make a difference, the Upper West Side is more exclusive than the East Side. Since its origins, the West Side has been the home of artists and bohemians, while the East Side has been reserved for the working class. The West Side is also quieter.
What accommodations do we recommend on the Upper West Side?
Hotel Lucerne
Beacon Hotel
HI NYC Hostel
Lower Manhattan – Financial District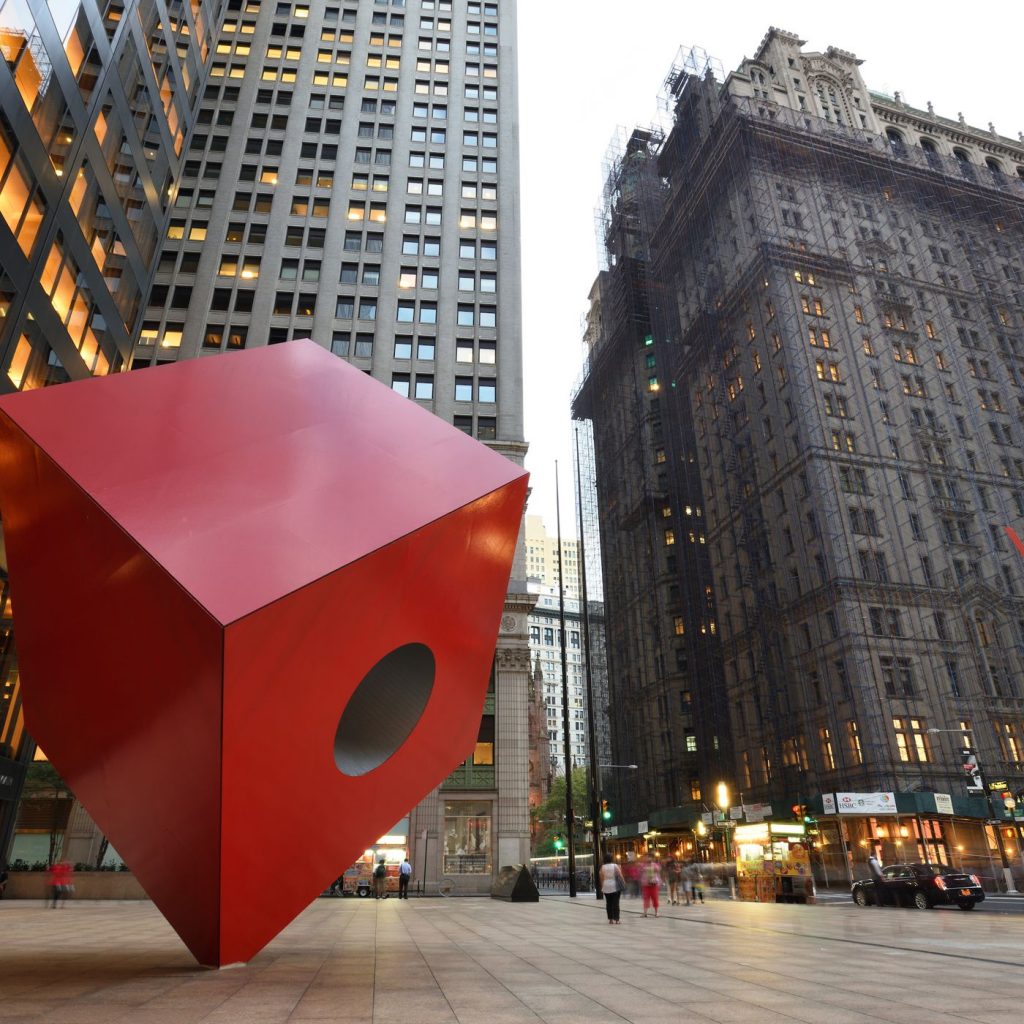 If you're traveling to New York on business, it's probably your favorite area. The Financial District makes up the southern part of Manhattan. It's the area with the tallest skyscrapers in the city. There was once the Twin Towers, and today stands the incredible One World Trade Center, the tallest building in the country.
It is far from the center and is a very busy area in the morning and very lonely at night. There are plenty of hotels, most of them luxury. The positive side is that they are usually a little cheaper than the ones in Midtown because they are far from the center.
Recommended hotels in the Lower Manhattan – Financial District
Holiday Inn Manhattan Financial District
AC Hotel by Marriott New York Downtown
Four Points by Sheraton New York Downtown
Harlem and Washington Heights, two tempting areas we do NOT recommend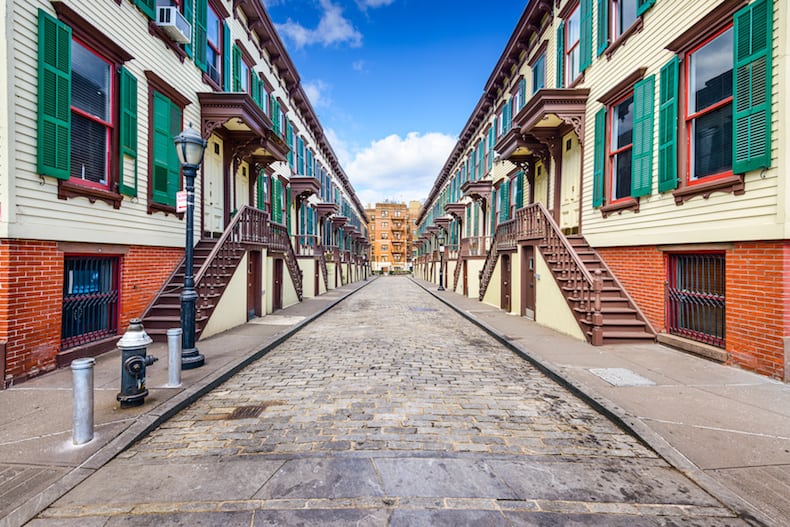 These two neighborhoods are located in the north of Manhattan Island, less than 40 minutes by public transportation from Times Square. They are two of the areas with the highest crime rates in New York.
The main problem can come when you see that you can sleep in Manhattan in an apartment at really cheap prices. Rather than sleeping here, it's better to stay in Queens or Weehawken. Better prices and they are safer areas to stay in New York.
Queens, our favorite neighborhood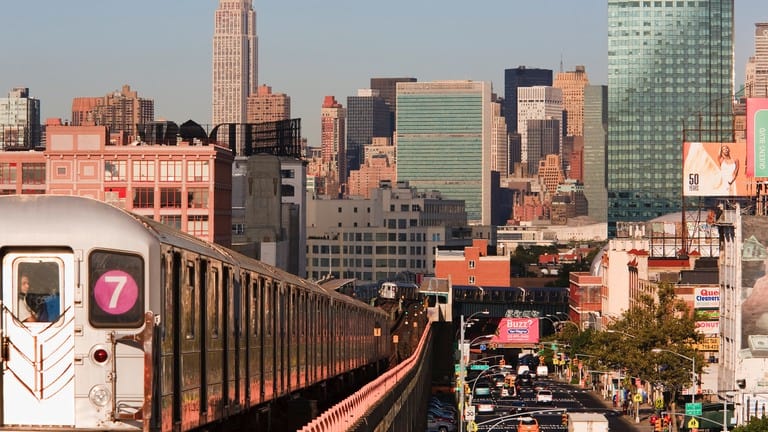 It's the largest district in New York. It's also a great alternative to stay in New York if you can't afford to sleep in Manhattan.
Astoria and Long Island City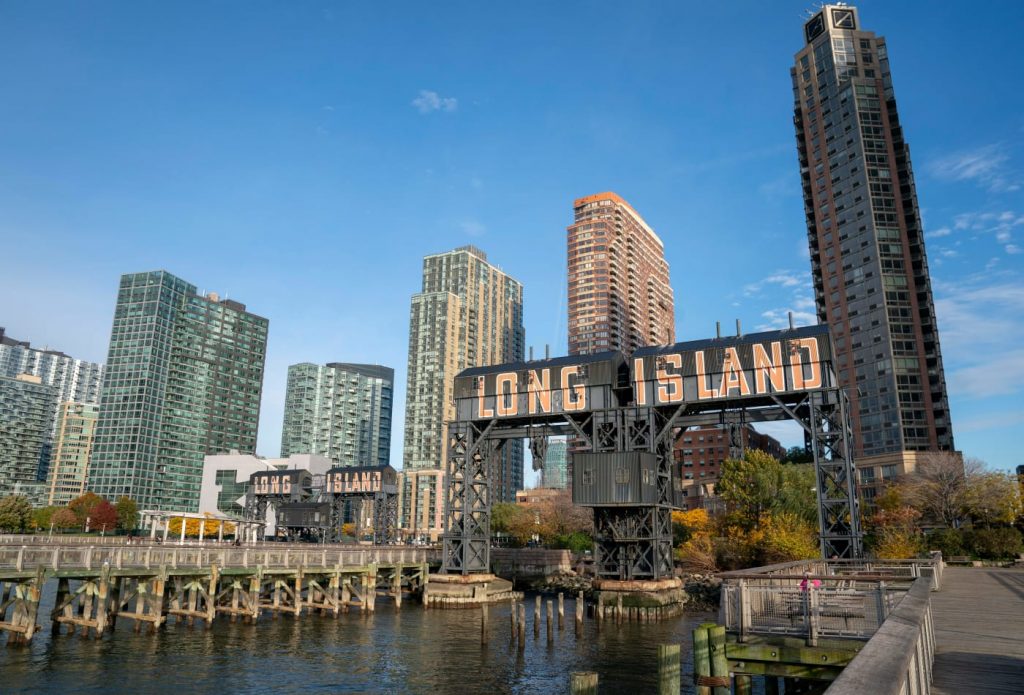 It's two residential areas of Queens. The hotel offer has grown a lot in the area during the last years because it is one of the best areas to stay in New York. The best thing is its location: in less than 15 minutes by public transportation you will be in Times Square. This means that you'll be in Times Square in less time than if you stay in other parts of Manhattan – a great way to pay off your MetroCard!
Plus, it's much cheaper than sleeping on the island of Manhattan. If you look at it in advance, you can find accommodation for less than $100 a night.
And to finish off, it's worth noting that these are two very safe areas to stay in New York. Next to Manhattan, Queens is the safest borough in New York, so you don't have to worry too much.
Our recommendations in the area:
Brooklyn, a great neighborhood to stay in New York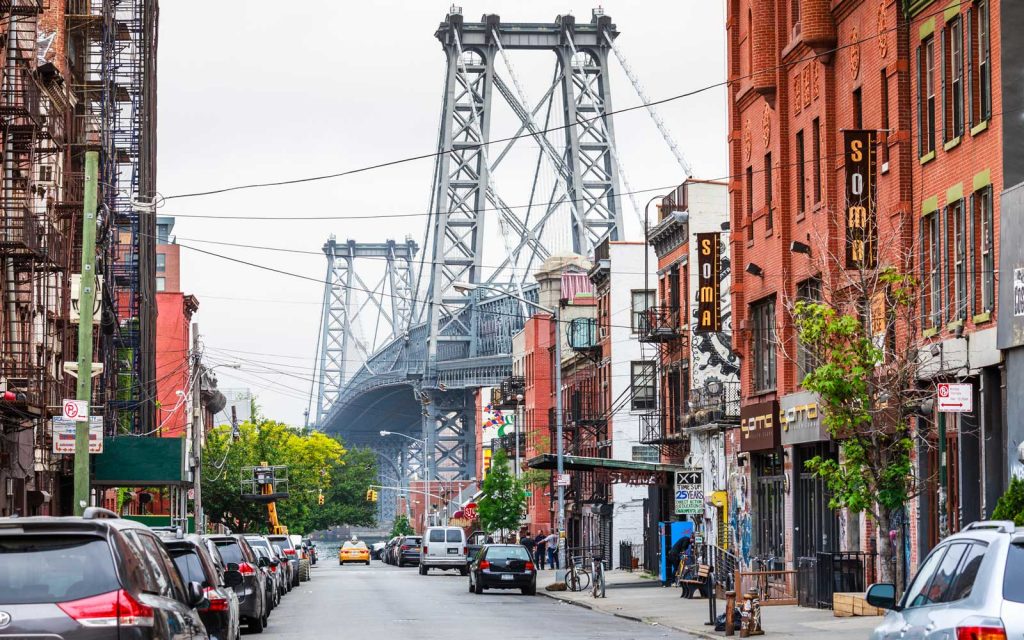 It's another of New York City's five boroughs. Brooklyn was an independent city until 1898. Nowadays it is a very diverse neighborhood that offers cheaper accommodations than Manhattan. However, it is important to know that there are areas to avoid, such as Bedford-Stuyvesant or Bushwick, especially at night.
Although we advise you to sleep earlier in Astoria or Long Island because you will get to the center faster and it is cheaper. Brooklyn is also a good choice for a stay in New York.
Brooklyn Heights and DUMBO, two trendy neighbourhoods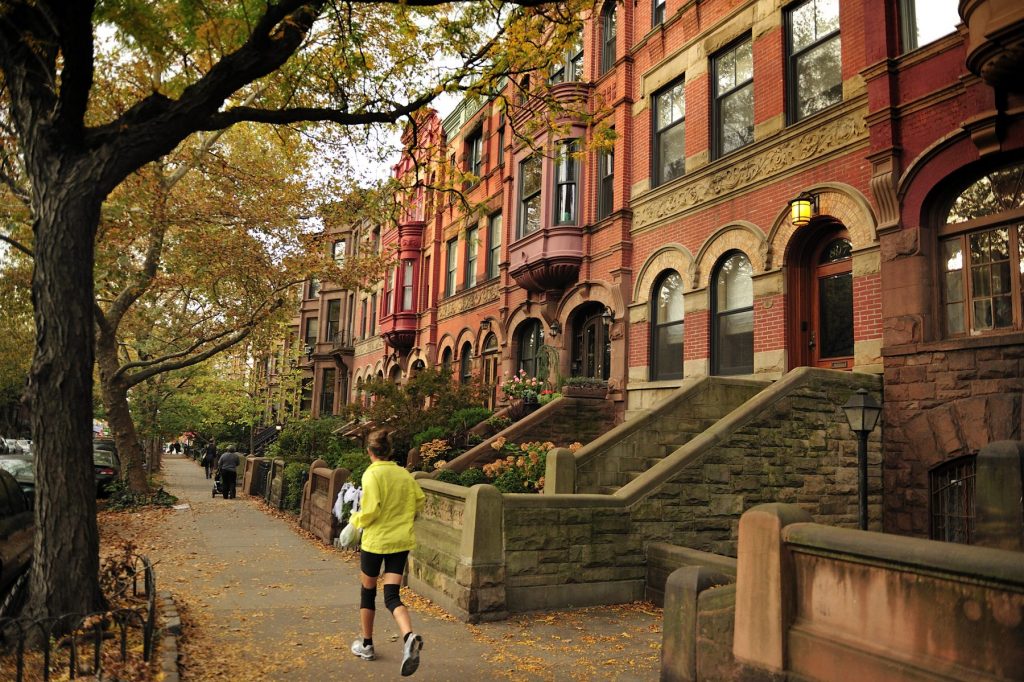 It's the best sleeping area in Brooklyn. Although it's cheaper than Midtown, it's not that affordable. You'll find hotels with spectacular views and you'll be about 30 minutes from Times Square.
These two neighborhoods are located just across the famous Brooklyn Bridge. They are alternative areas, full of art and very safe. But if you want to save money they are not the best option because they are very attractive areas.
Our recommendations near the Brooklyn Bridge
1 Brooklyn Bridge Hotel
Even Hotel Brooklyn
Hotel Indigo Downtown Brooklyn
Williamsburg, a cheaper place to stay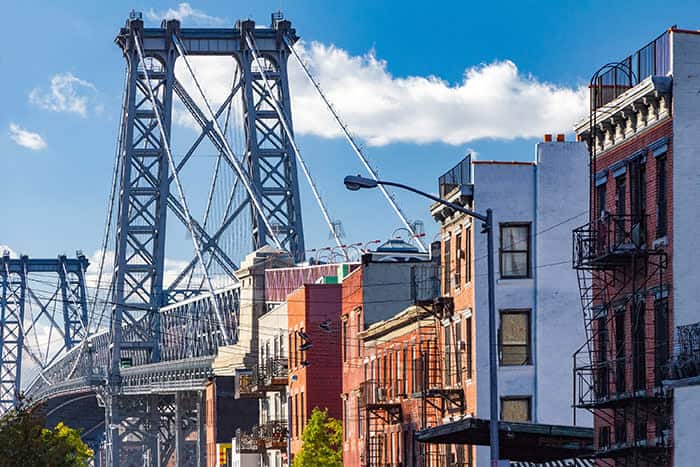 If you want to sleep in Brooklyn and save on lodging, Williamsburg may be a good option. It's a trendy neighborhood. Although nobody used to think about going to the neighborhood to do tourism, it's becoming more and more frequent. Young people have changed the neighborhood. The hipster community has transformed it with its cafes, art galleries and good nightlife.
If you're looking for accommodation for less than 100 euros a night, it's a great area to stay in New York. But you'll have to settle for an apartment. The hotel offer is not very big and the hotels there are expensive. An area to be considered.
Our recommendations in Williamsburg:
Pod Brooklyn
The Williamsburg Hotel
The William Vale
Weehawken, the best place to save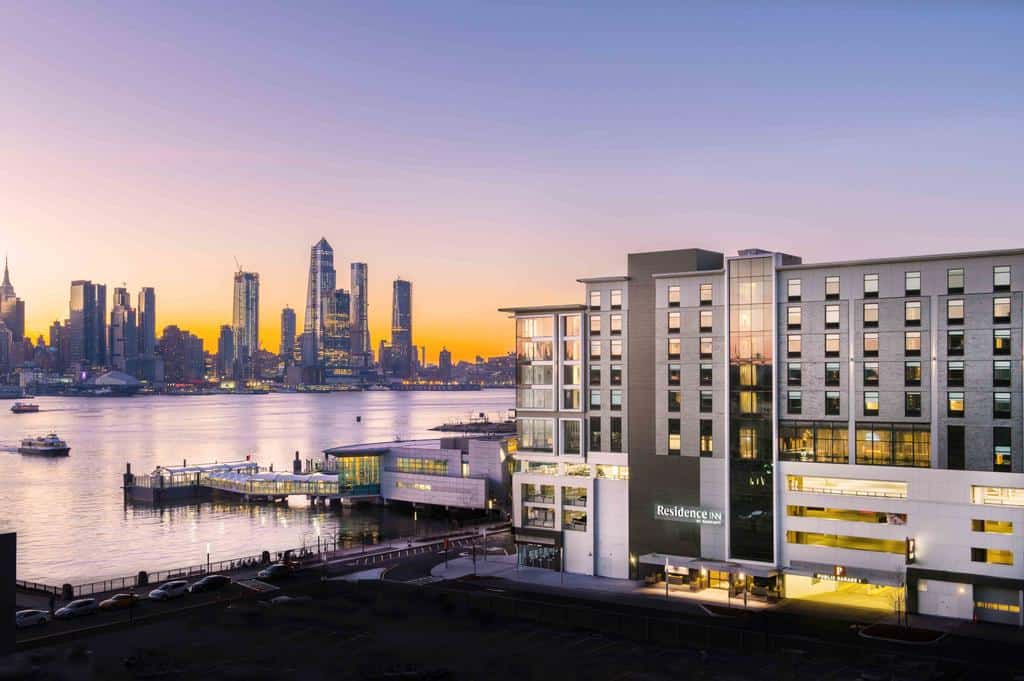 Finally, to conclude this list with the best areas to stay in New York, we did not want to forget to mention New Jersey. It is a great strategic option: in less than 15 minutes you will be in Times Square and you can find accommodations from 60 Euro a night.
However, one of the negative aspects is that the MetroCard cannot be used to get there. But there is a very frequent minibus that connects to Manhattan for 3$ each way.