Here is a list of the best Chiang Mai hotels based on our personal stays and also expert reviews. Our top recommendation amongst the hotels in Chiang Mai is the Dusit D2 Chiang Mai.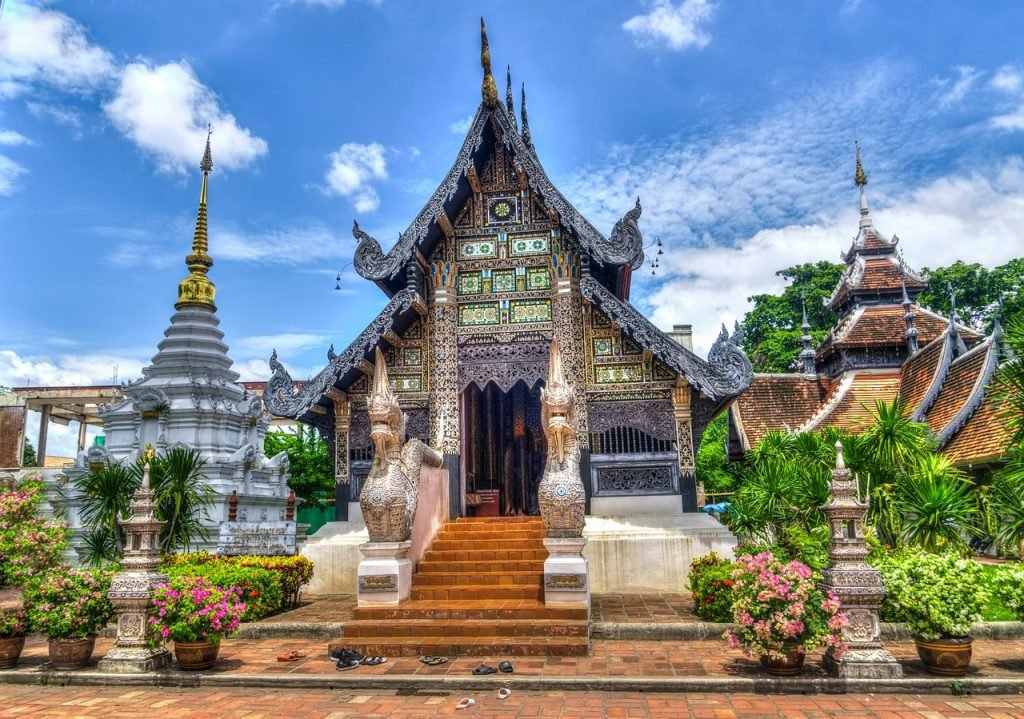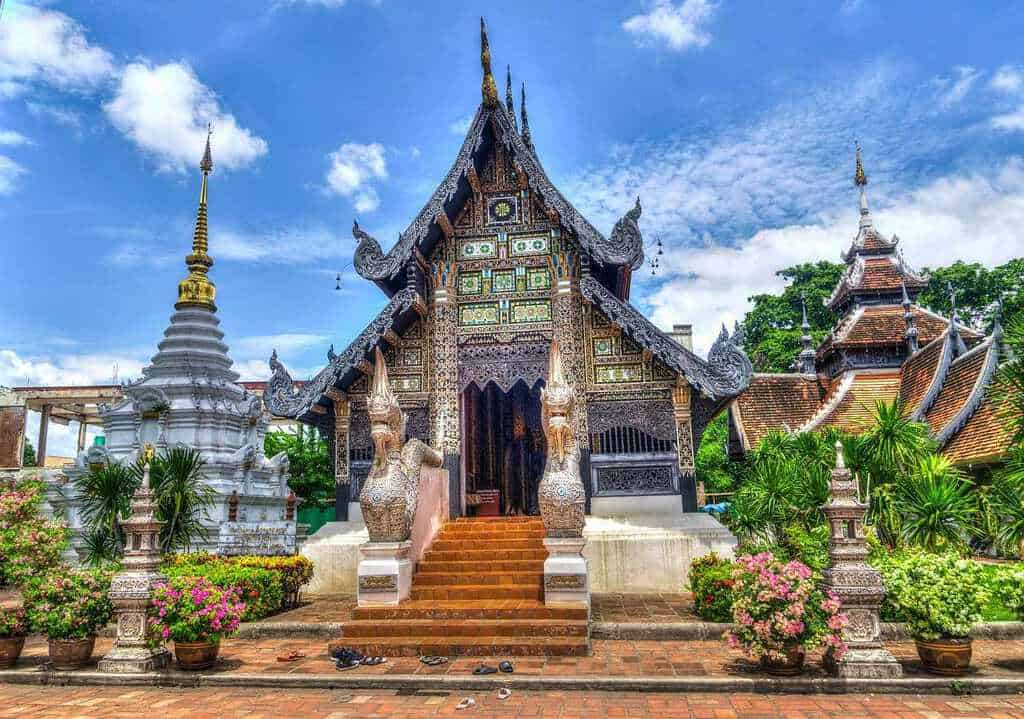 Check out our complete Chiang Mai travel guide here.
The Best Chiang Mai Hotels


This tranquil and stunning Anantara Chiang Mai Resort by the river blends the colonial and contemporary Thai styles. The suites and rooms are stylish with mini bars, tea/coffee facilities and floor to ceiling windows. 
They also feature floors made of teak wood and expansive river/gardens views.  The suites are very spacious, have indoor daybeds, dining areas, open plan bathrooms and coffee machines. 
There are also special privileges such as access to a buffet breakfast and the lounge. 
The infinity pool and bar at the rooftop provides views of the mountain, river and the city. You can walk along the river away from the hustle and bustle of the old city. Also, you can visit the cafes and food markets which are a walking distance from the night market.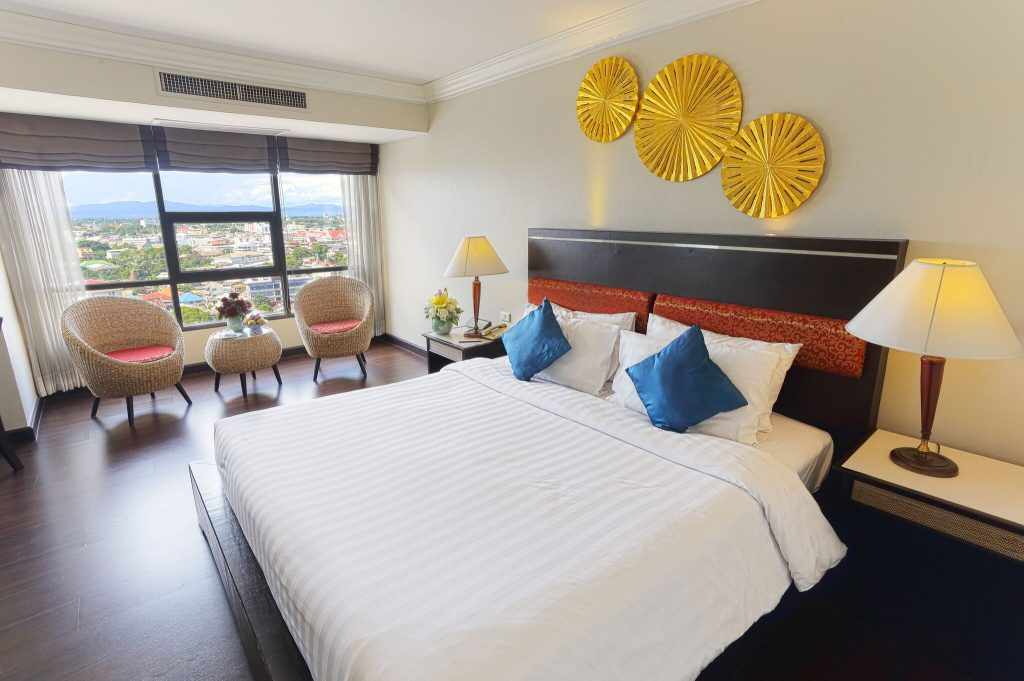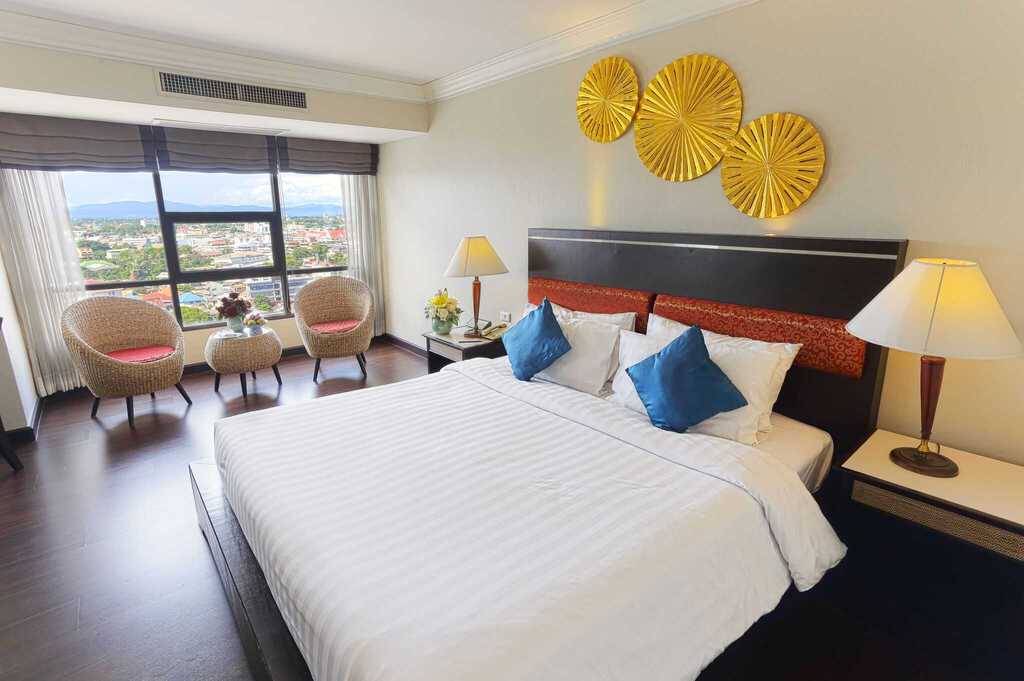 The conveniently located and affordable Amora Tapae Hotel in Chiang Mai offers exemplary services. Towering above everything in the area, the Amora looks onto the moat and the remaining part of the walls outside the east of Old City. 
Although not immediately obvious, the rooms are decorated in old Chiang Mai/ contemporary Lanna style. 
The Deluxe rooms are designed with wonderful wood paneling. The two windows maximize the presence of air, light and space, at an angle in a way that take full advantage of the view of the distant mountains and old city. 
Most of the suites have two bedrooms and overlook a kidney-shaped pool located on the 2nd floor. The pool area has a breezy atmosphere. It, however, lacks shade which is expected for a high rise of this level.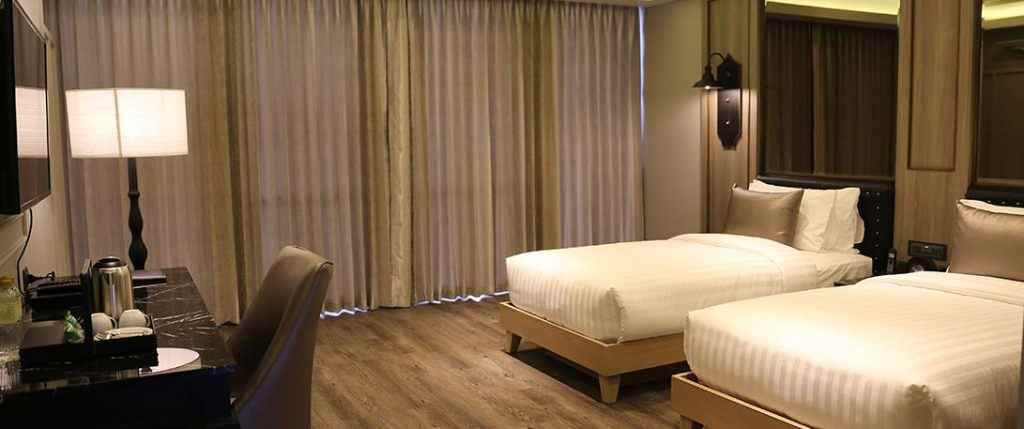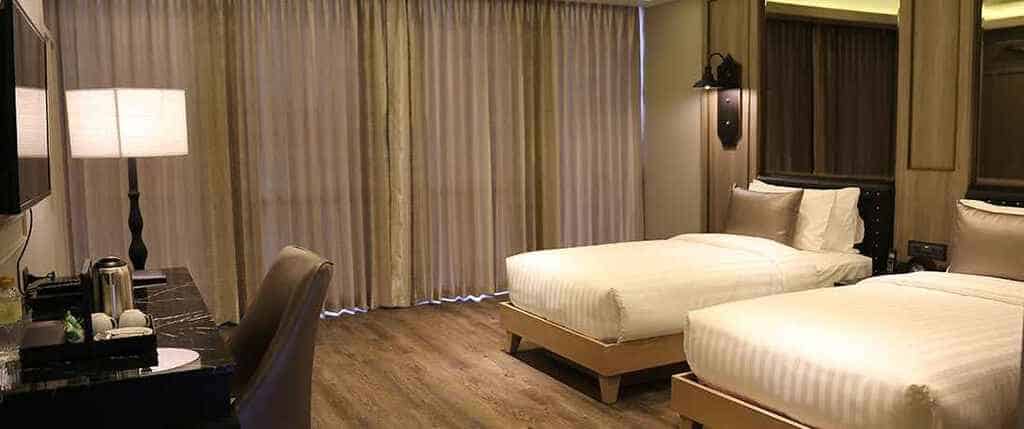 A friendly, quiet and trendy location, the De Chai The Deco hotel is among a chain of Chang Mai's famous boutique hotels. 
The interior is comfortable while the outside resembles office blocks. There are only 50 rooms, but they all come with excellent facilities. 
In an attempt to enhance the art deco fashion, the deluxe rooms layout looks interesting and a bit odd.
The suite's quasi entrance leads into the cubicle with a side by side shower and a bathtub in the bedroom, desk and another sofa. 
The rooms appear to be more spacious because of the mirror behind the bed.  Some rooms overlook the quiet streets while others face the L shaped pool. This hotel is just five minutes away from some shops and cafés along the east walls and moat.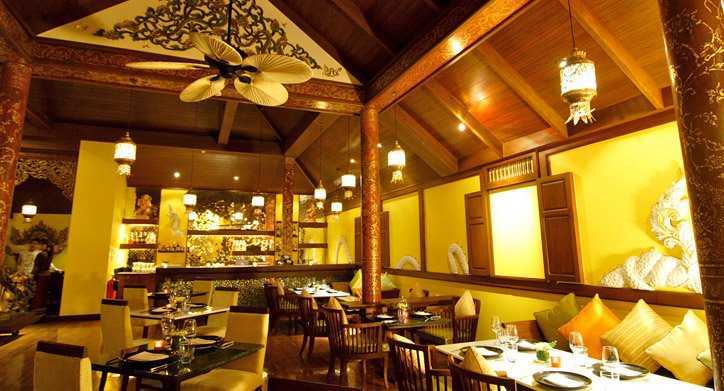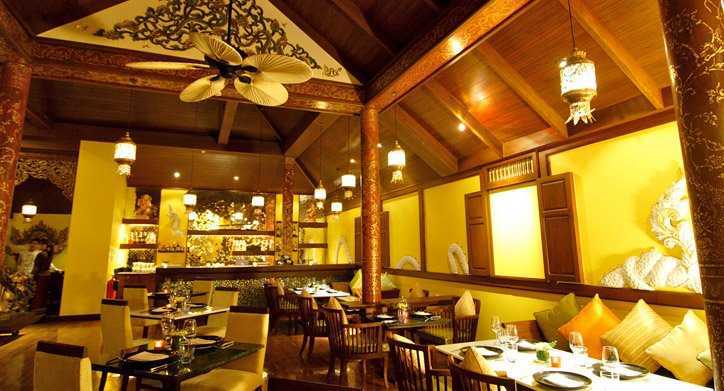 De Naga Chiang Mai is traditionally designed, stylish modest and convenient. It extends far from the main road than you would think. 
Similarly, the block that it's on is much larger than anyone would expect. The whole place has a tasteful Lanna design. 
The Lobby is packed with vases, Thai statues and wall hangings. Most of the rooms feature 2 large windows facing the gardens. As a result, it can get noisy at times. 
There are lots of Deluxe rooms with traditional furnishing like ornamental shades. They're very spacious, with crimson accents. Some rooms have a street view, which might not be okay for some. 
However, other rooms are quiet, facing other walls and roofs. Although nicely designed, the pool does not get a lot of sunshine. 
The hotel has shops and cafes that are right on the ground floor, so you can enjoy these amenities without going very far.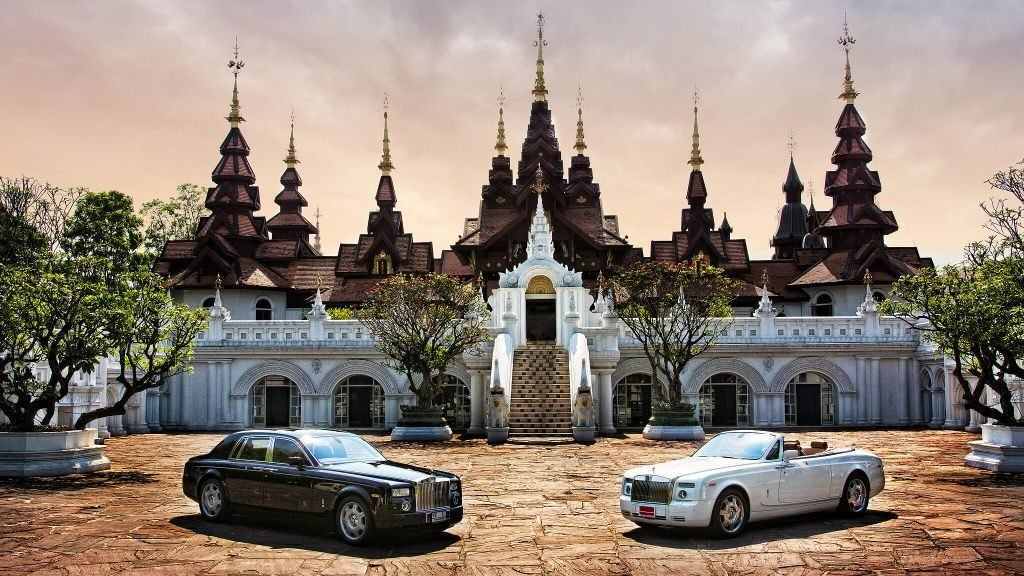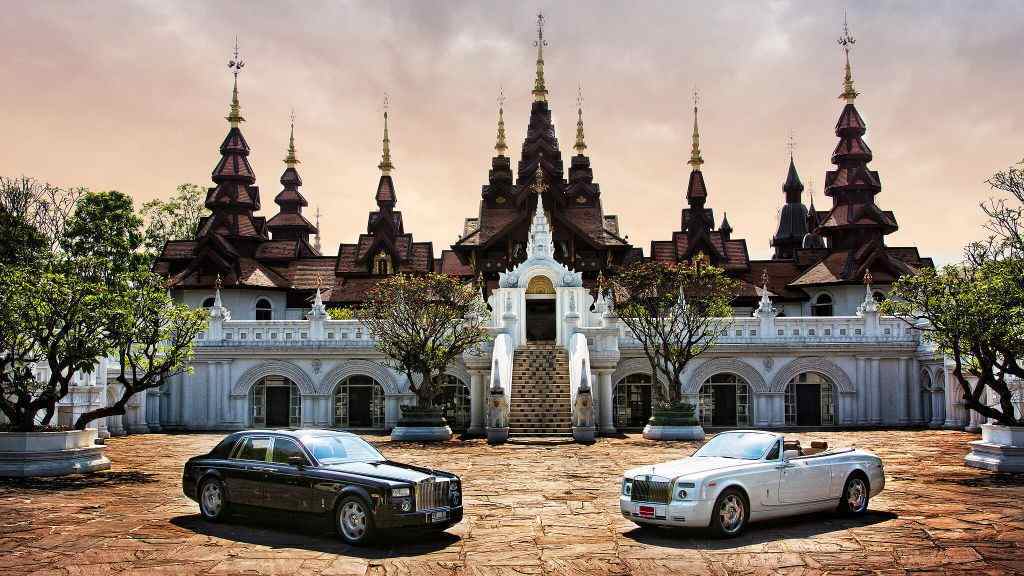 This lavish and breathtakingly beautiful palatial Dhara Dhevi Chiang Mai resort is set in a 60 acres compound. 
It features the Lanna style and has breathtaking traditional villas with whirlpool tubs, plunge pools, Thai salas, private kitchen, pools, gardens and rice field views. 
The top tier royal residence has six private pavilions decorated in the Lanne style connected by walkways. It has a private Jacuzzi, sauna, open-air salas and a lotus pond. There is also an open shopping village, art and crafts demonstrations, a magnificent library, and a rice planting and cooking academy nearby.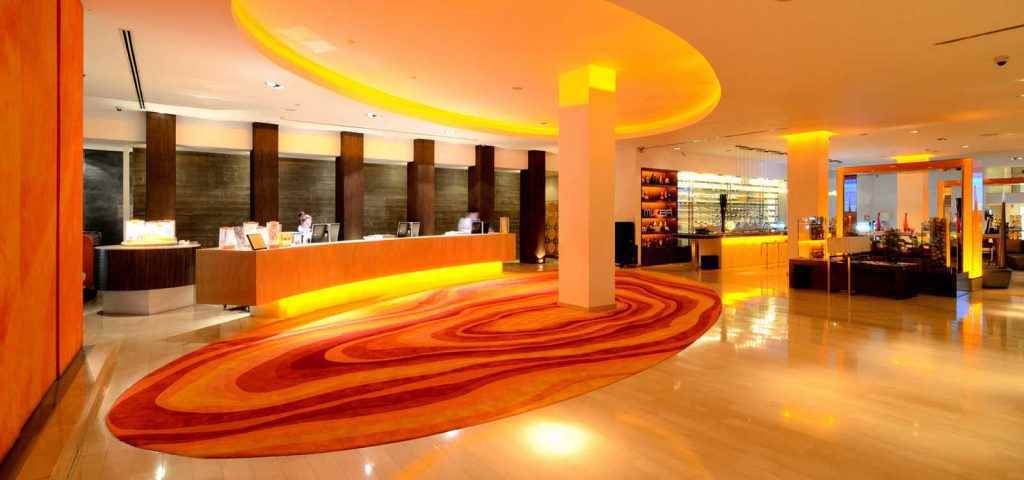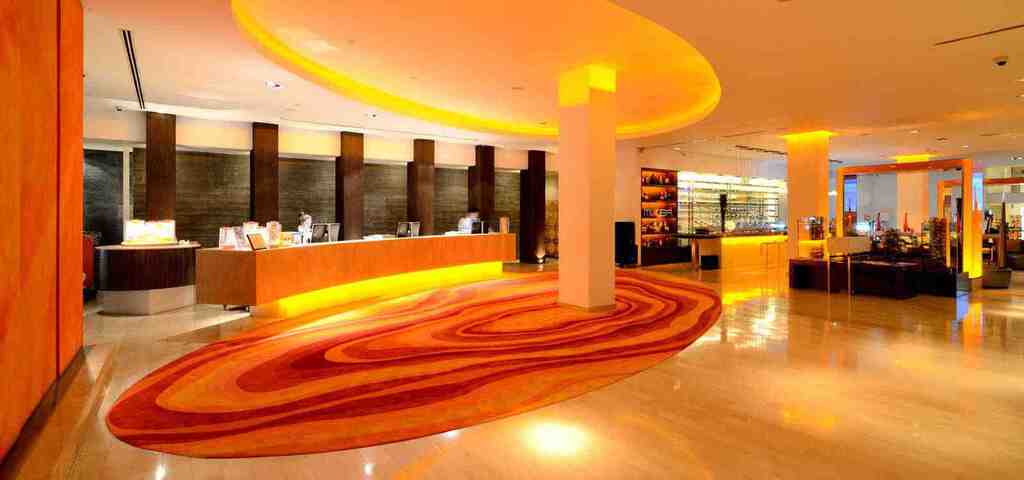 The Dusit D2 Chiang Mai is located next to the Chiang Mai night bazaar, this modern hotel features stylish suites and rooms that have contemporary Thai touches and sleek interiors, coffee/tea facilities and minibars.  
Some suites have dining and living rooms. If you avail one of the premium rooms, you get club privileges like breakfast and private check-ins/checkouts.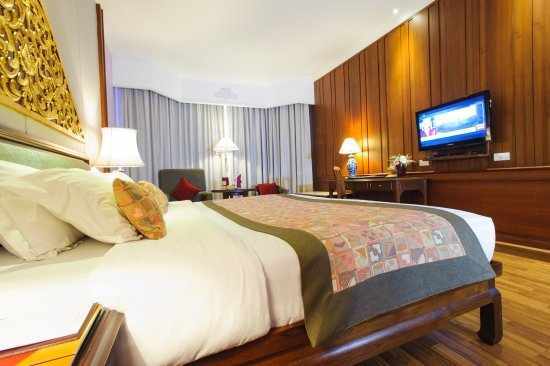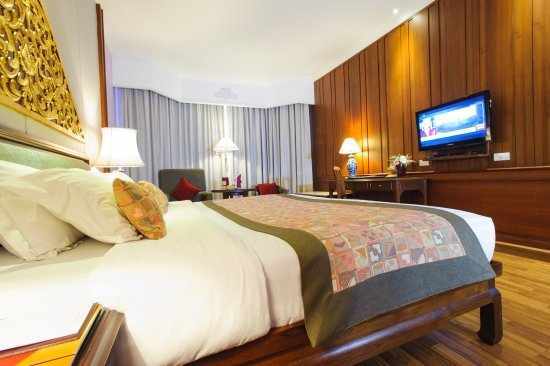 This high rise is conveniently located and affordable. It's decorated in the Thai style. Already famous among Thai business people, its popularity among the western tourists has been growing tremendously because of its old, charming style. 
As an example, the lobby is decorated with intricate carvings. Most of the rooms face the large pool while others overlook the city or mountain. 
T Superior and Deluxe rooms are not that different and there seems to be a need to update some of the furniture. 
Executive rooms, on the other hand, have more updated furnishings. The suites have 2 bedrooms, a bright lounge area, corner kitchenette and floor to ceiling windows. You can take an easy stroll to the popular Night bazaar eateries for fun.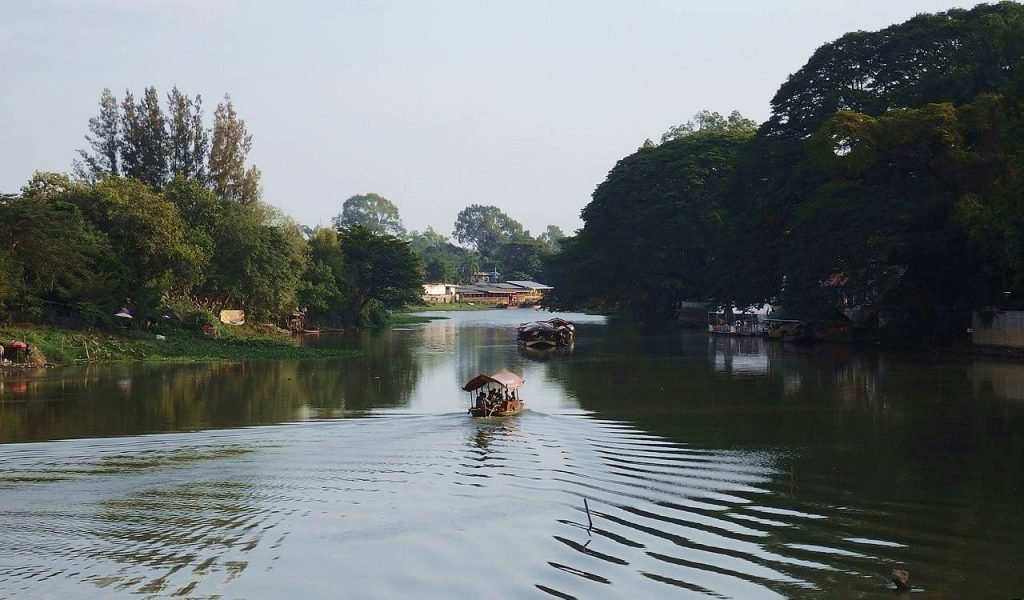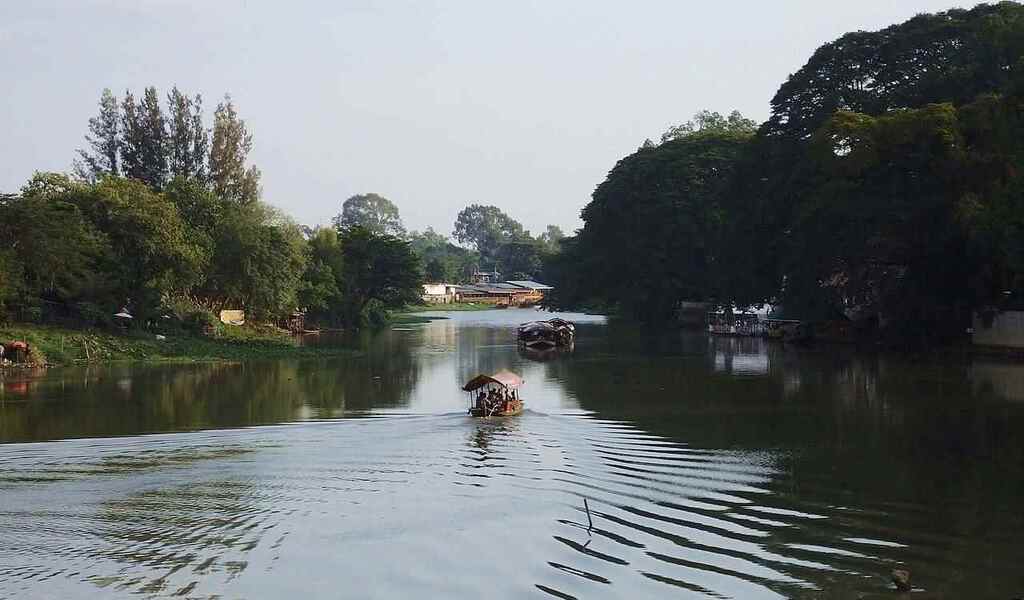 Four Seasons Resort Chiang Mai
Set in a 20-acre lot with rice farms, this resort has a Thai village style. It is pretty secluded and has lots of exquisite lily ponds and wonderful Lanna style pavilions, private residences and pool villas. 
Standard accommodations have furnished outdoor Thai salas, interesting artwork, iPod docking stations, vaulted ceilings and minibars. 
Pavilions have outstanding views of rice fields from the salas with swinging sofas, Thai dining salas and sundecks. 
Premium rooms come with luxuries like a buffet breakfast and kitchenettes. The resort also features a myriad of activities such as cooking and rice planting classes. Because it has so much privacy, the hotel is family friendly.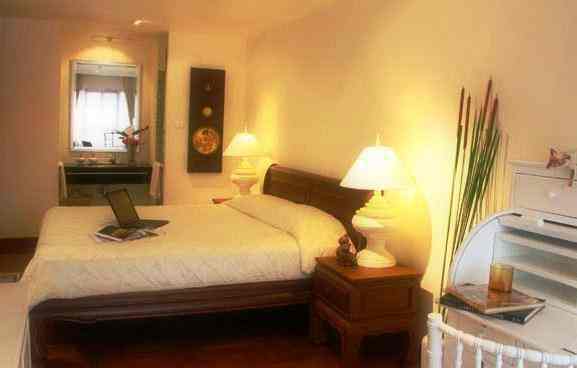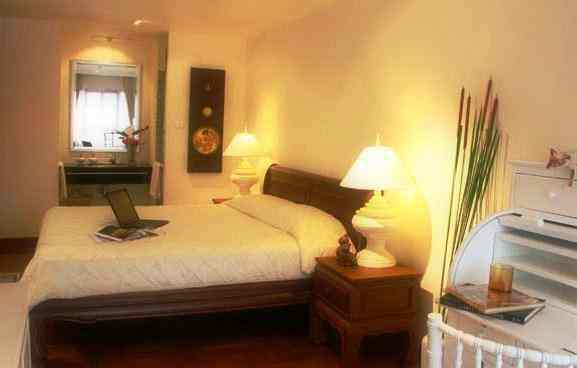 Quaint, serene and convenient, the Frangipani Serviced Residence is great for long stays. It is a great alternative to small boutique hotels. 
It has three spacious apartments that have three bedrooms each. Designed on 3 levels, it is tastefully and lovingly designed by the Thai Swiss owners. 
The apartments have a colonial style desk, Thai decorations, spacious bathrooms, numerous windows and lots of brightly colored seats. 
It is ideal for families, especially if you plan to stay longer than a week since the second and third bedrooms can accommodate an extra bed. 
There is a dining table and kitchen for each apartment so guests can prepare their own breakfast. 
Some guests have a view of the temple across the street from the balcony. Located in the center of the old city along a shady tranquil street, it's in a prime spot for leisure activities.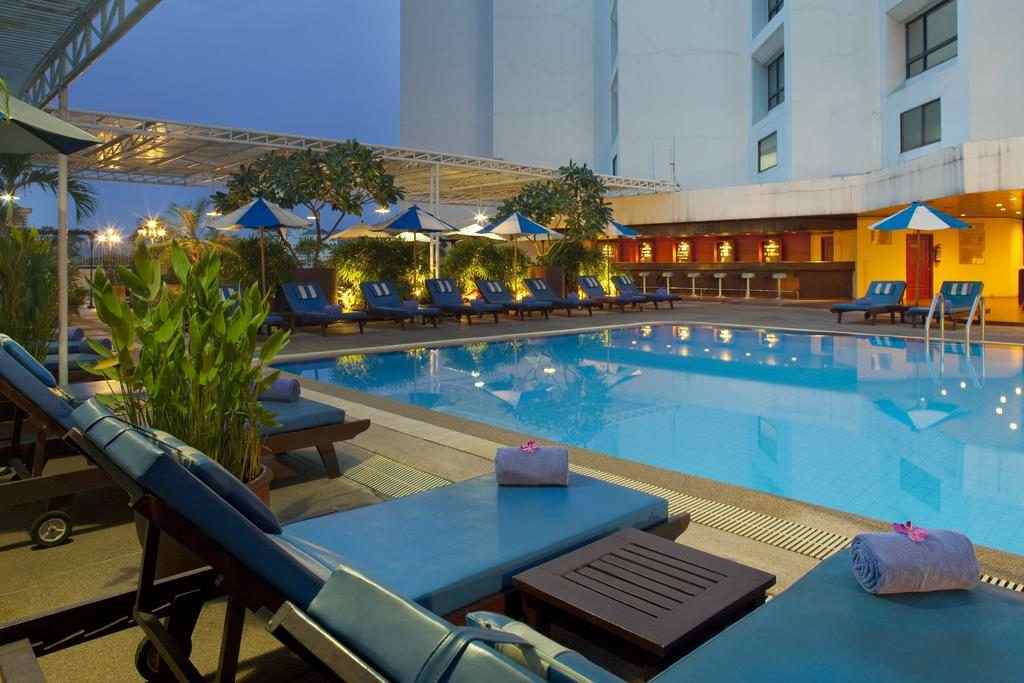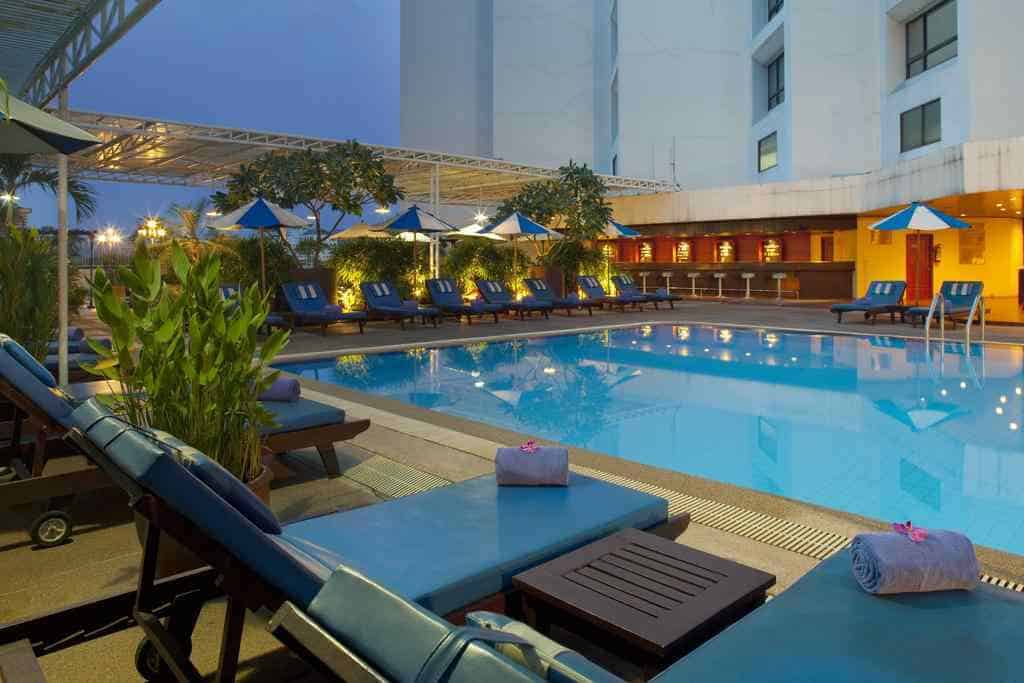 Looking onto the Ping River, Holiday in Chiang Mai is a modern hotel featuring spacious and cozy suites and rooms that have minibars, bathtubs, mini shades, blackout shades, and panoramic city/mountain/river view. 


This trendy hotel features a fusion of local culture and modern art aesthetic. It has carpeted, contemporary rooms that have mini bars and bathtubs. 
Upgraded rooms have a panoramic view of the mountains while the suites have Lavazza expresso machines and Bose sound systems. 
The apartment sized, top end and grand suites have wooden floors, Jacuzzi baths, vibrant artwork, kitchenettes and dining spaces. 
Although the pool isn't big, it is beautifully designed with a wooden deck and waterfalls. It is one of the high rises in the area, giving visitors unobstructed and spectacular views of the Chiang Mai and hills. 
Because of its prime location, it's only yards away from the night market.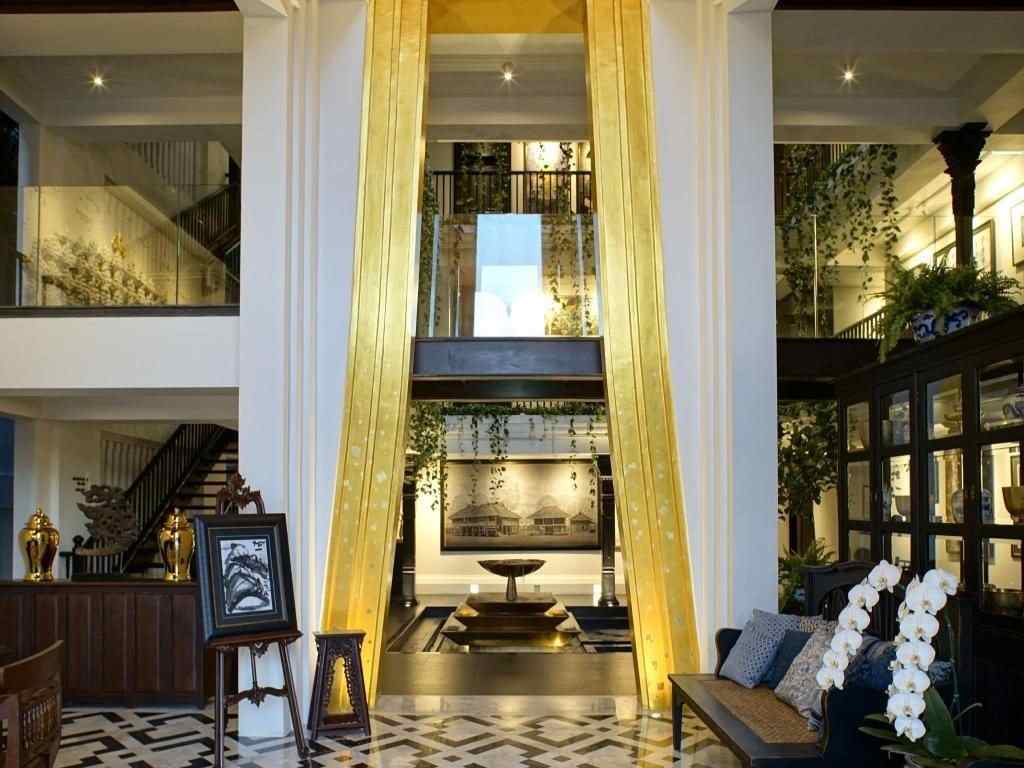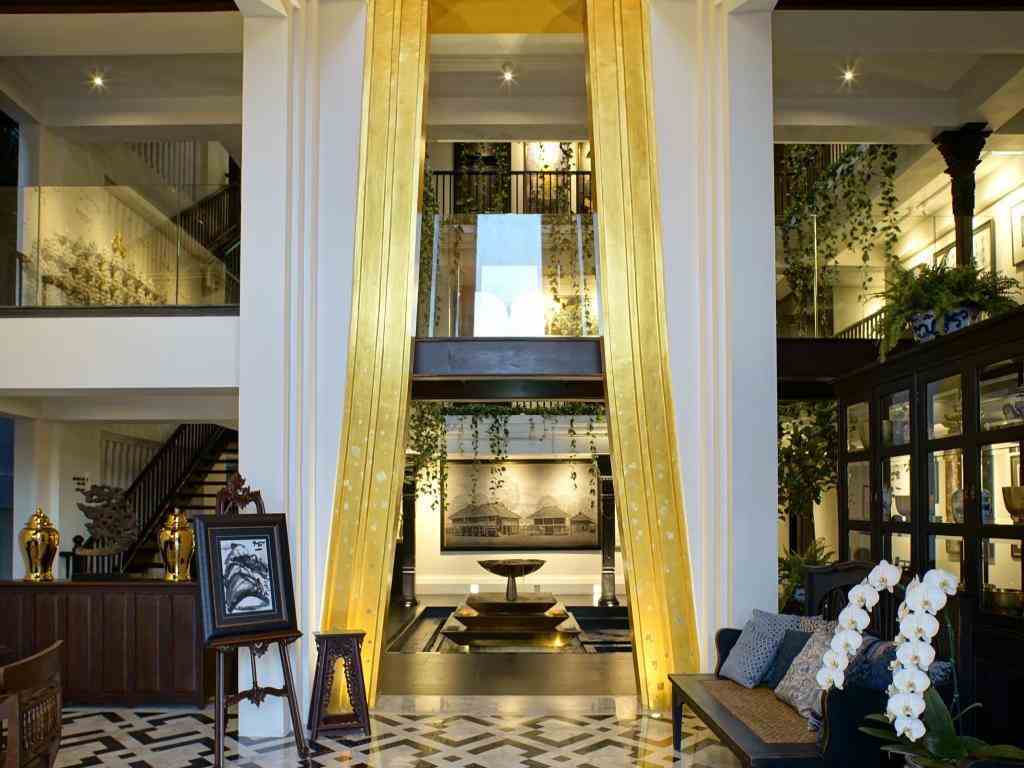 This is a classy, tasteful and welcoming boutique hotel. It has a temple shaped entrance. The lobby has elegant Thai furnishings and the corridors are lined with colorful art. 
The courtyard inside is covered with ivy.  The deluxe rooms have long desks and rocking chairs but no closets. 
The top floor rooms have a raised arched ceiling. Presumably, the designers had the Buddhist aesthetic in mind when they were designing the place. 
Unfortunately, electric wires and poles obstruct the views for the temple across the road. While the double gazing is effective, the rooms facing the front also suffer from traffic noise. 
This narrow, inconspicuous hotel faces a busy street that is lined with shops and cafes. If you don't use Google Maps, you might miss it.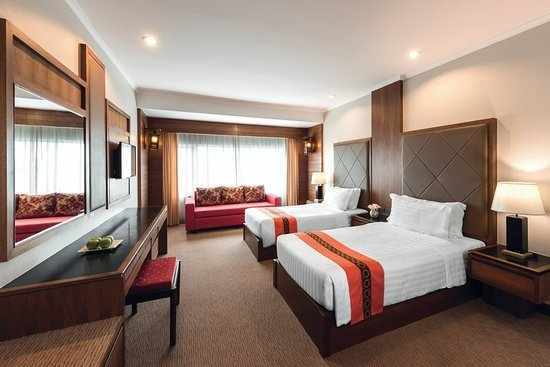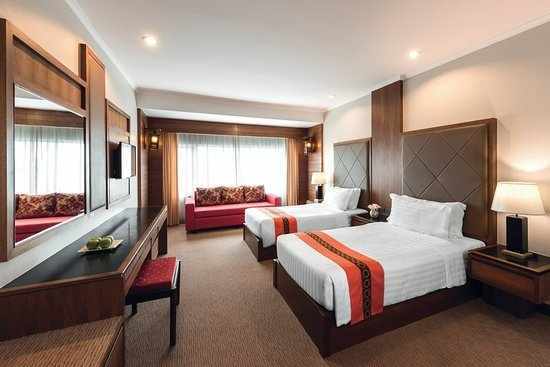 This is an affordable and unpretentious hotel that's suitable for families. Despite the recent renovations, the exterior looks more like a hospital and the lobby stayed pretty much the same. 
It has 3 wings with a total of 266 rooms. Movenpick Suriwongse Hotel is located Night Bazaar Street which is full of cafes and stalls. It is a short distance from Old city center on a tuk-tuk. 
The Deluxe rooms feature Thai décor which is quite delightful but the look is a bit ruined by their choice of curtains and the bright red sofa. 
The family suites for 4 are wonderful though a bit dark inside. The executive suites are very spacious too. 
There is a big pool on the 3rd floor, which is fine. It's not shaded and surrounded by artificial grass.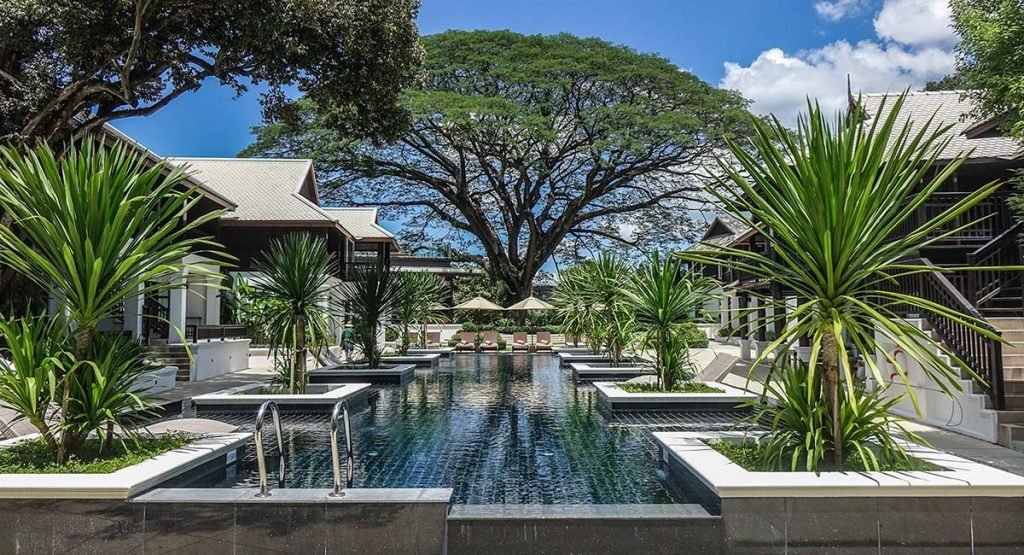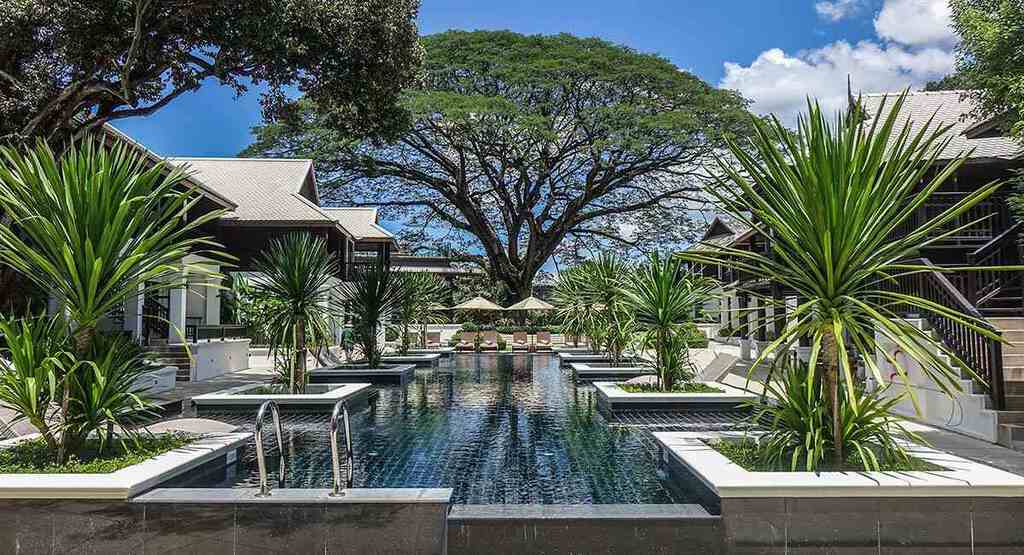 This marvelous hotel borrows its elegance from the classy colonial style that is incomparable.
It is located along the Ping River, around a splendid Rain tree that's 100 years old. The hotel houses 45 rooms with a charm that extends to the staff clad in stylish uniforms. 
The Double rooms look onto the saltwater pool that is surrounded by trees, black tiles and wicker chairs. 
The rooms have a Lanna décor design with shuttered windows, wall hangings and rattan furniture.  
Riverfront Suites are designed in a regal, colonial style and all have individual names. They're decorated with Thai arts and crafts, have large balconies and arched ceilings. The balcony overlooks second pool along the river. 
In addition to that, there's a a rice barn shaped pool bar, a library, cooking and yoga classes. It is a quick walk to cafes at the Night Bazaar and a speedy tuktuk ride to the Old City center.
This stunning hotel set in a restored historic teakwood building has 30 suites that have high ceilings, hardwood floors, king beds mini bars and expresso coffee machines. 
The suite's occupants an also enjoy free standing claw bathtubs, dressing rooms within walk-in closets, music systems that connect to your iPod, rocking chairs, garden views and a vintage tiled verandah that have expensive daybeds. 
The most expensive suites have sunken bathtubs, butler services and private outdoor plunge pools.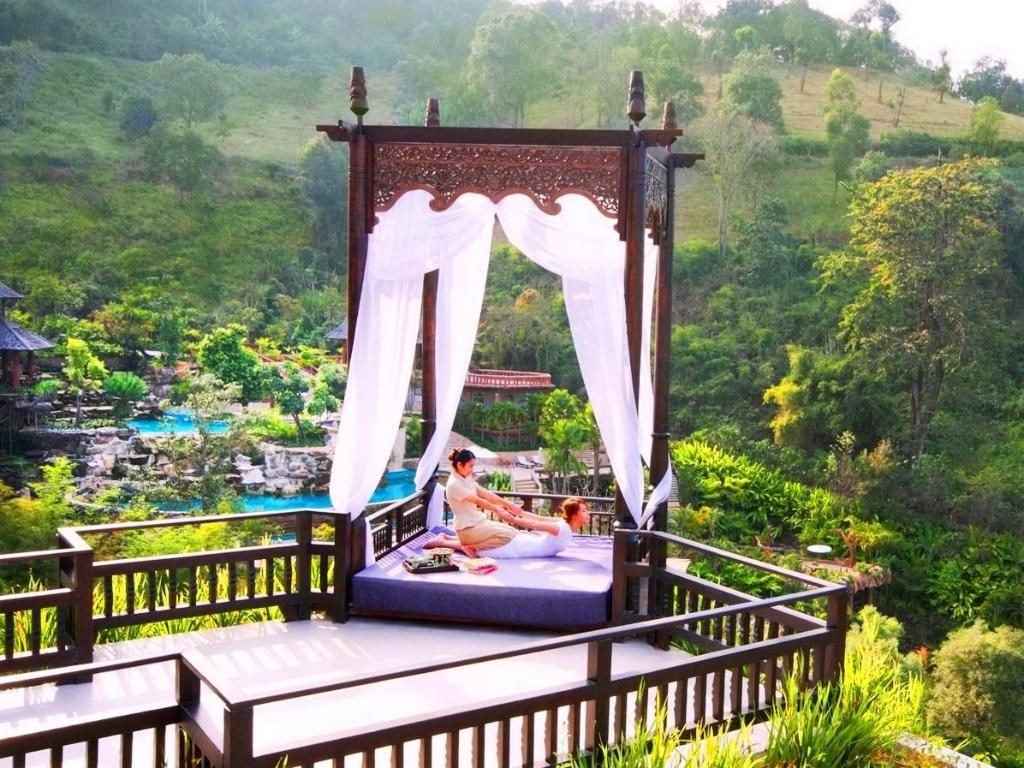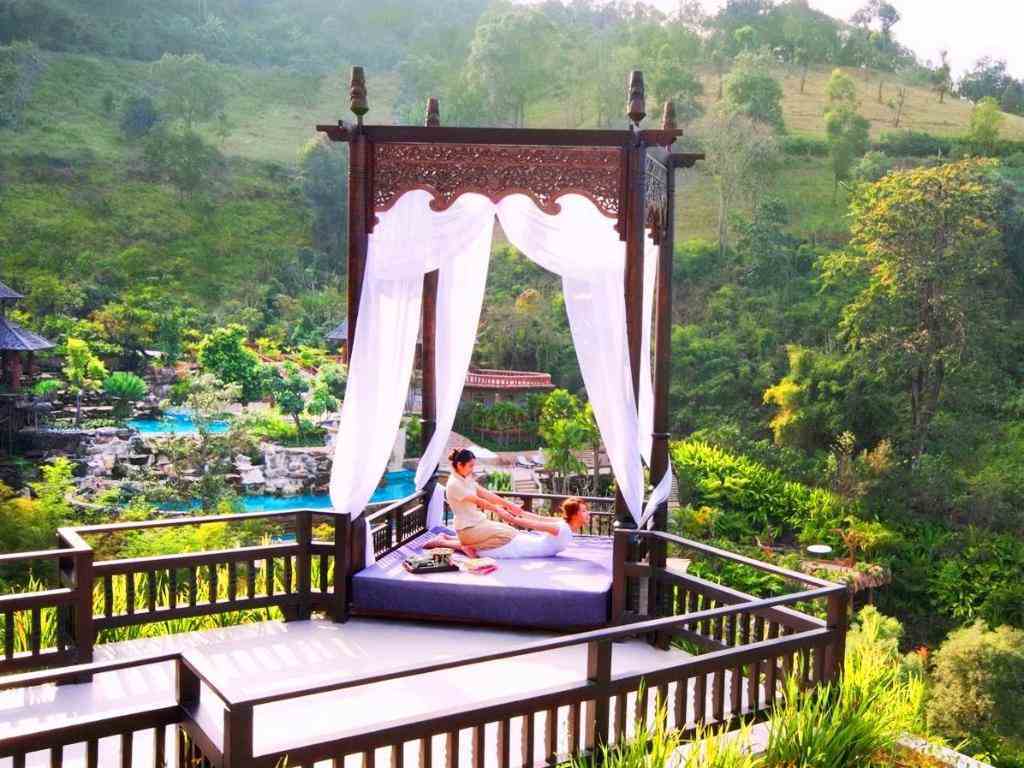 Particularly isolated, this marvelous mountain retreat is ideal for families. It spreads across a lofty valley and is just limited to 55 villas and rooms. They call themselves Heaven in the Hills.
They provides buggies since most paths are steep and the rooms are quite far apart from each other. 
The large valley Deluxe Rooms are decked out with present-day facilities with a classical charm. The suites are serene, cozy and stylish. 
It offers jaw-dropping views. The enormous yoga/spa center with an area for outdoor games and a pool is perfect for family activities. 
They also have a free shuttle bus service because it's quite far from the airport and the old city. There are numerous cafes nearby but the restaurant offers top notch but affordable meals and free sublime views.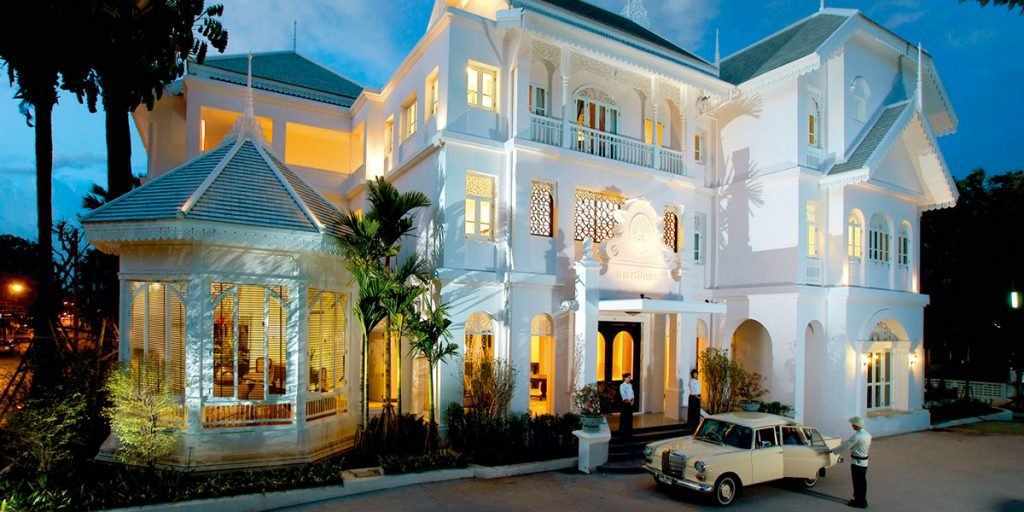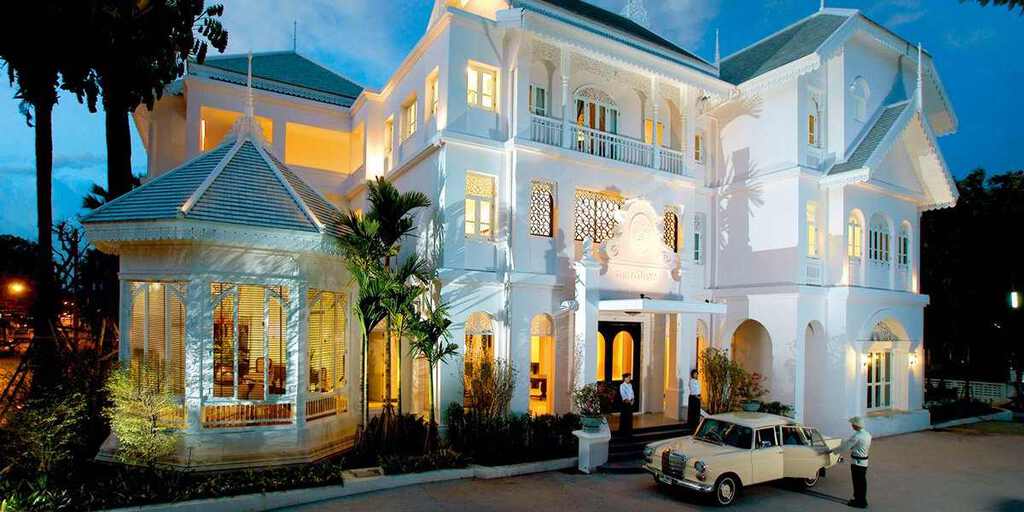 This boutique hotel has gorgeous rooms decorated in the Lanna colonial style. With hardwood floors, handcrafted furniture, high ceilings, handcrafted furniture's, tiled terraces, it has an old world charm as opposed to the modern feel. 
They only have 19 rooms, but all of them are impeccable. Rooms feature antique furnishing, hardwood floors and a balcony facing the pool and the trees in an open field. 
The upgraded rooms have a private Jacuzzi. The blue common pool matches the white exterior. It's lined by raised bamboo poles. 
The quiet street leads to night bazaar while a short tuk-tuk journey will take you to the old city center.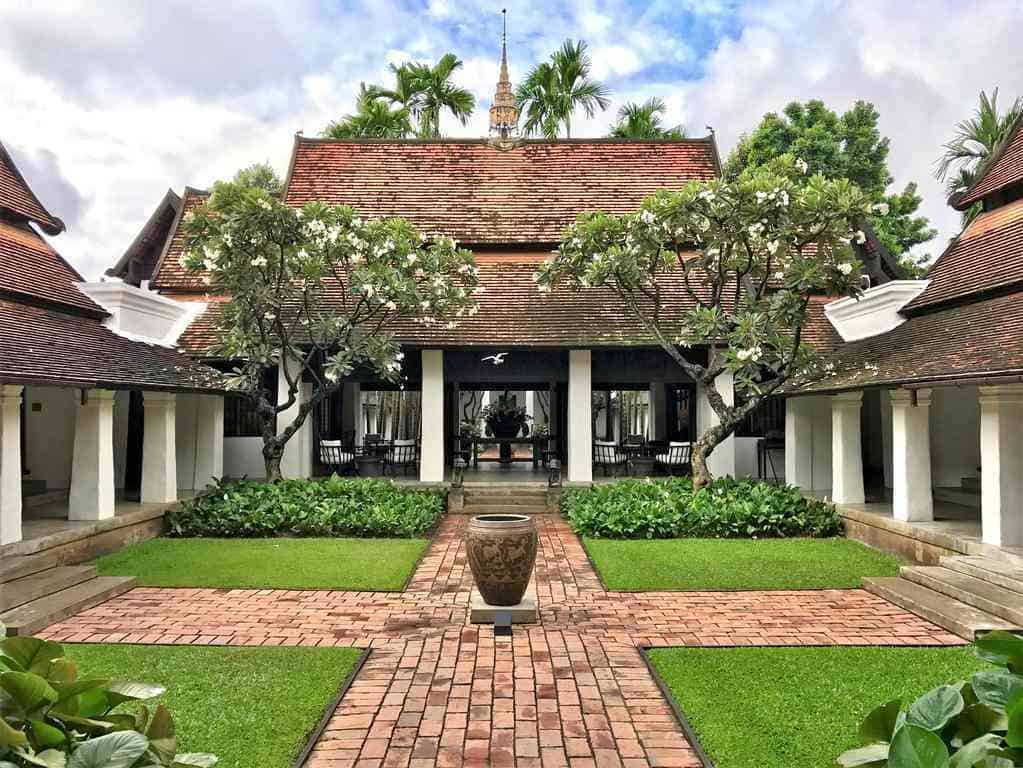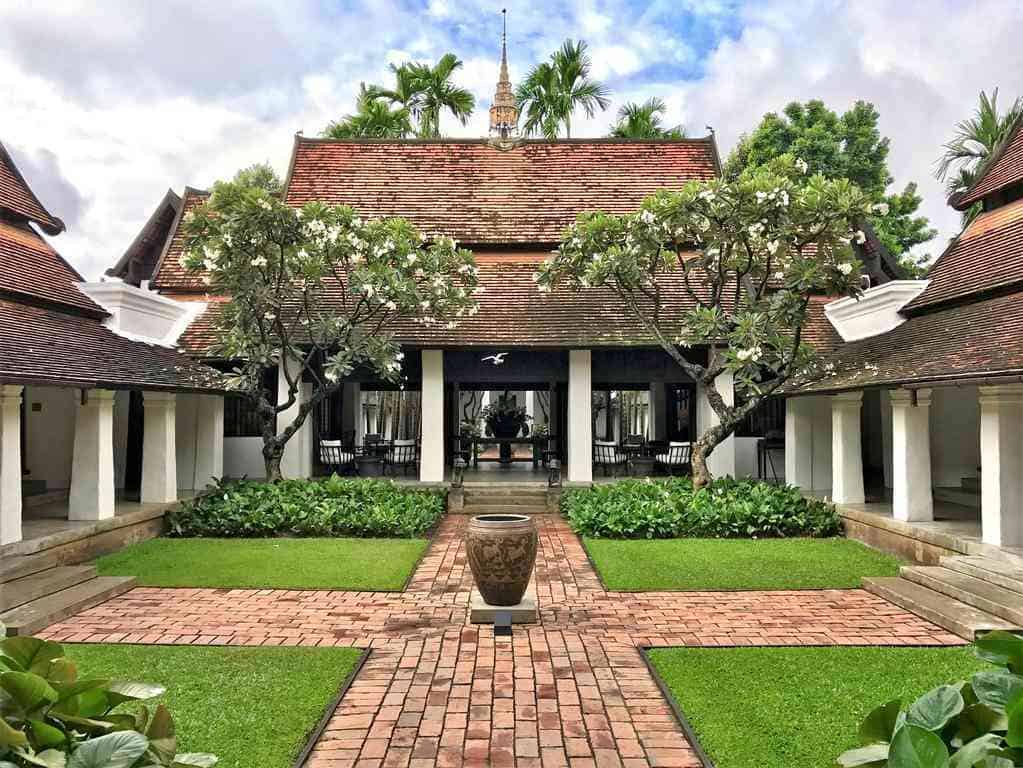 This boutique hotel exudes classical charm and colonial style charm. The architecture reflects Chinese and Lanna influences. 
The suites and rooms all have Chinese cabinets. The larger suites have kitchenettes, living rooms, and coffee facilities.
There are also stylish breakfast cafes, libraries and pools. It is adjacent to the city's most popular temple. It is important to book well in advance since they only have 25 rooms.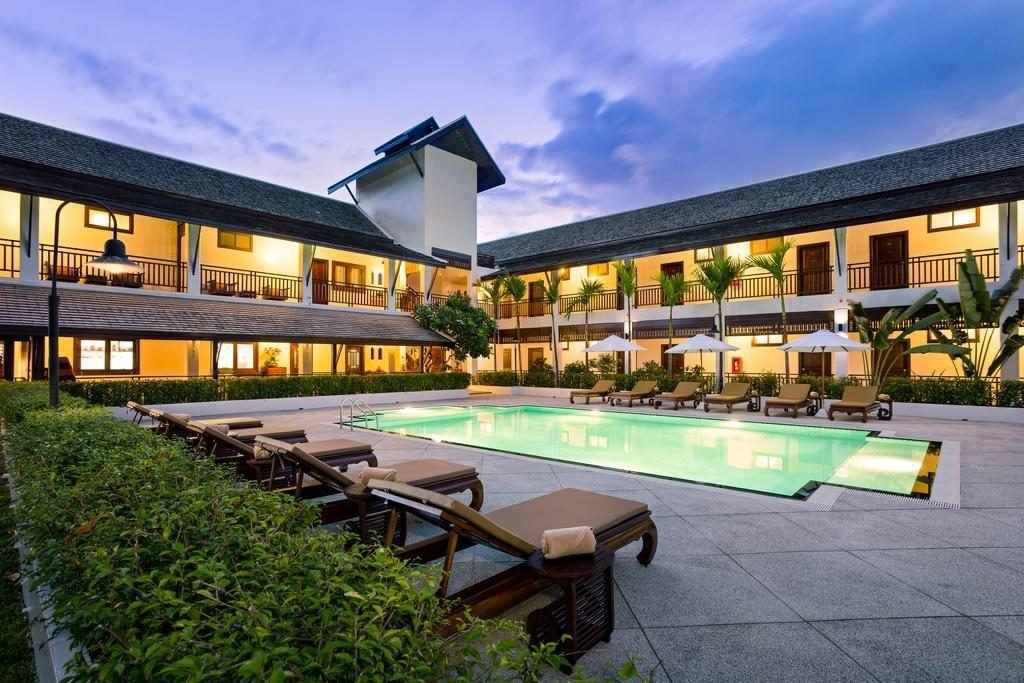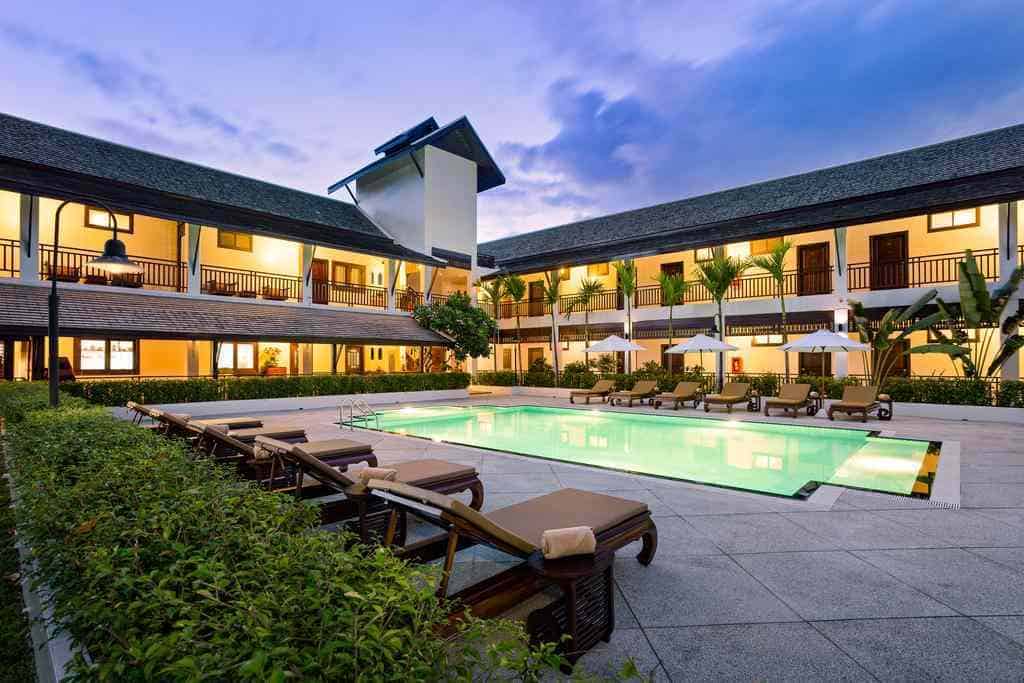 This simple hotel is just a walking distance from the night Bazaar. Its comfortable, spacious, elegant suites and rooms with mini bars and tea/coffee facilities. The upgraded suites and rooms have bathtubs. It also has a dazzling swimming pool.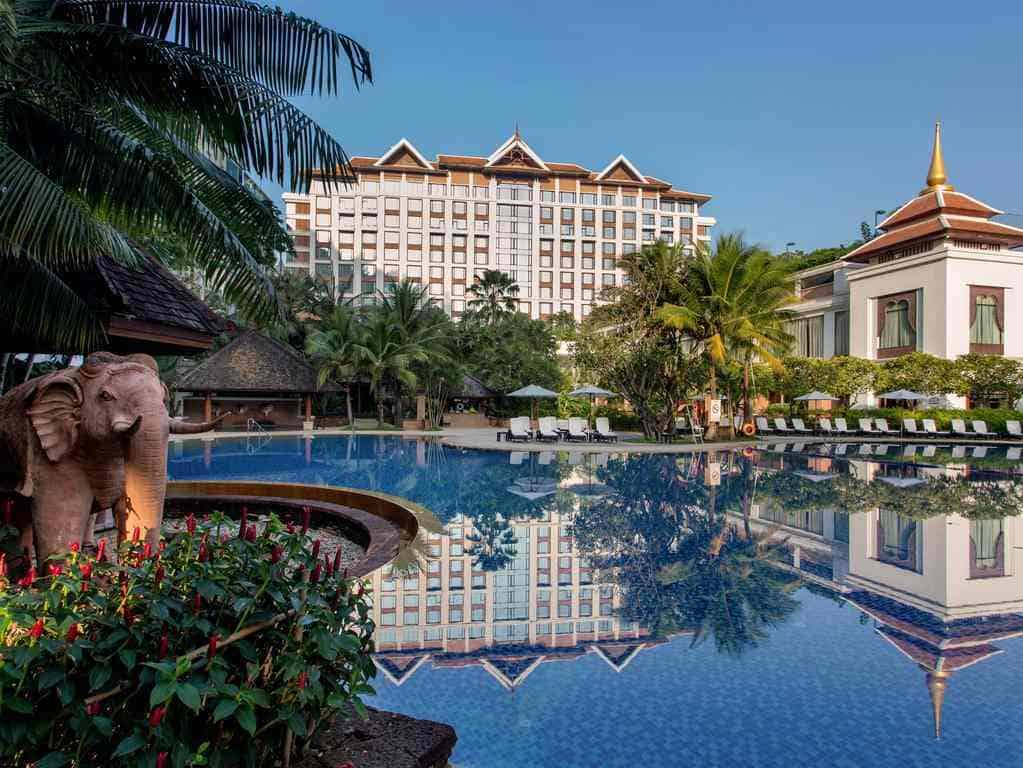 Large and welcoming, this is a suitable hotel for families. The lobby stretches over two floors. 
The elegant deluxe rooms all have colorful décor, Thai crafted headboards and a floor to ceiling window. All the rooms face the hills or main road. 
The pool which is lagoon shaped is lined with cabanas.  However, it neighboring resort is so close that it's not so private anymore. Additional amenities include free aerobic classes and a tennis court.
From this location, you can take a quick walk to the Night Bazaar and Ping River.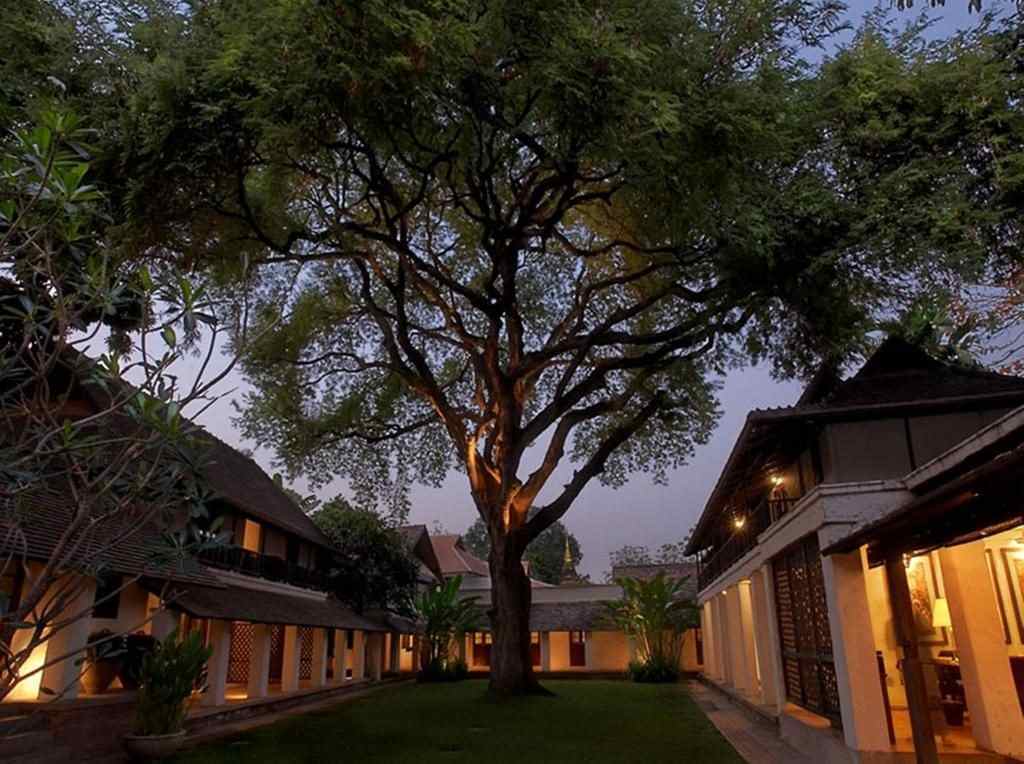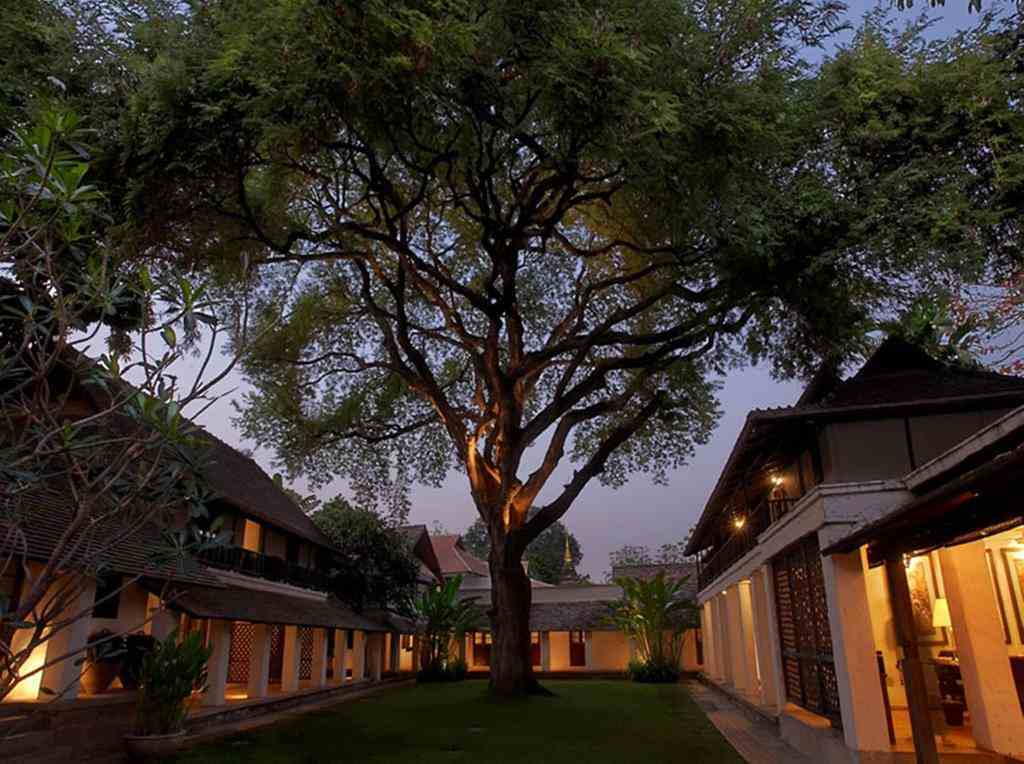 It is so elegant and different that it's worth the extra cost. Arched bamboo plants line the entrance and the lobby has marvelous Thai furniture. 
The wooden railing, terracotta roofs, and whitewashed walls add to its appeal. Rooms face the ivy gardens and well-kept lawns that have 200-year old tamarind trees. 
Many rooms are dark because of the old style, minimal windows and stone walls. All rooms have a copper sink, bathroom and colonial touches. 
The pool is shady and wide with delightful decking. Some of the activities the guests can engage in include flower weaving and painting. The hotel is about 100 meters from the main road which is lined with numerous tourists' facilities in the old center.
This concludes our list of the best Chiang Mai Hotels. If you have any questions, feel free to email us at [email protected]