Top 11 Family Friendly Hotels in Kos
Like many of the Greek islands, tourism is the main economic sector in Kos. Kos has long white beaches and the charm of small villages, some of which have already been abandoned. This makes it a perfect place to take the kids and the family. Here are the best family hotels in Kos.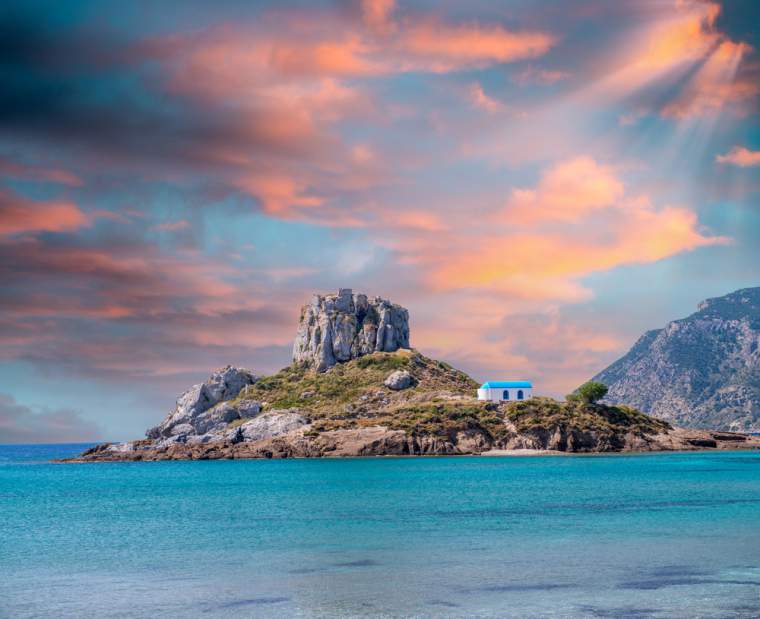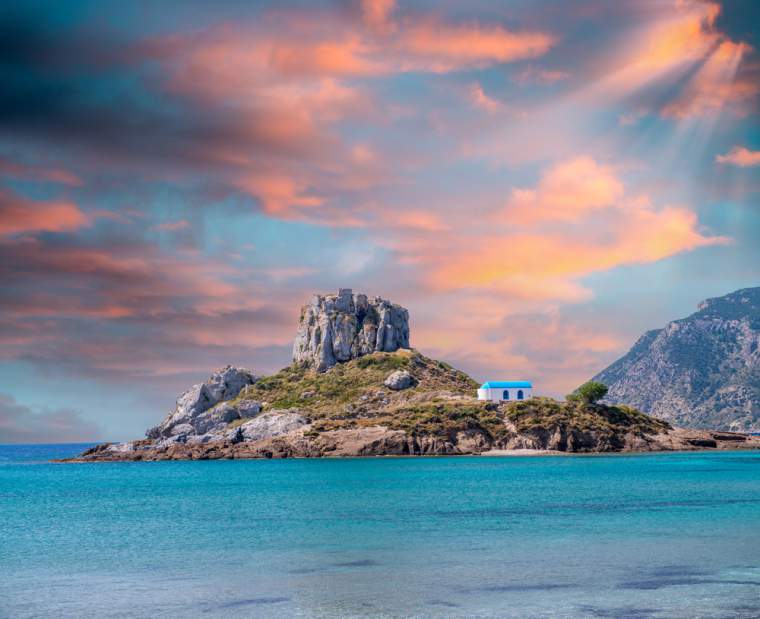 Contact No. +30 22420 49900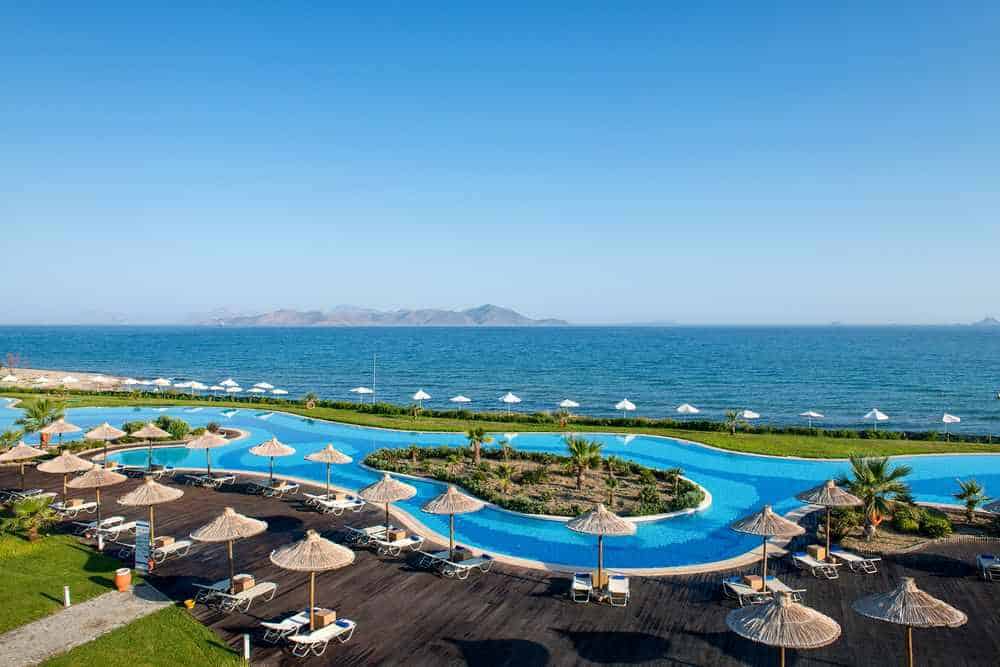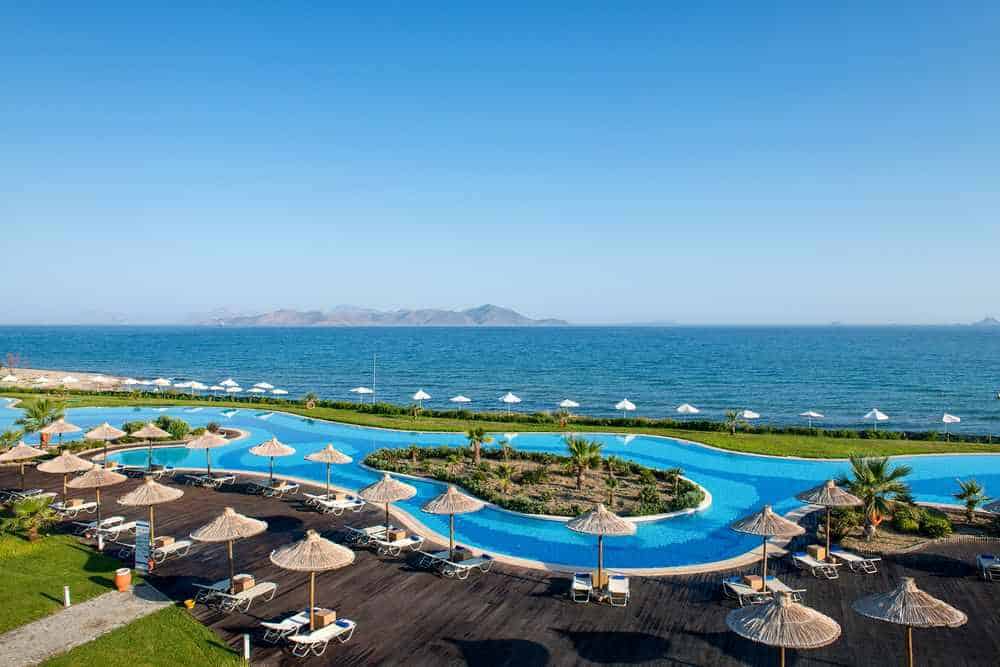 This excellent hotel is 5-star rated. It has beachfront maisonettes that are two floor. Each maisonette has beautiful outdoor view and an individual terrace with access to the shared pool. Room inclusions are sofa beds, living rooms, tea/coffee machines, and mini-bars. Inside the resort, there are multiple swimming pools with lounge chairs, three restaurants and bars, playgrounds, a kids' club and plenty of areas for sports. 
Contact No. +30 22420 58900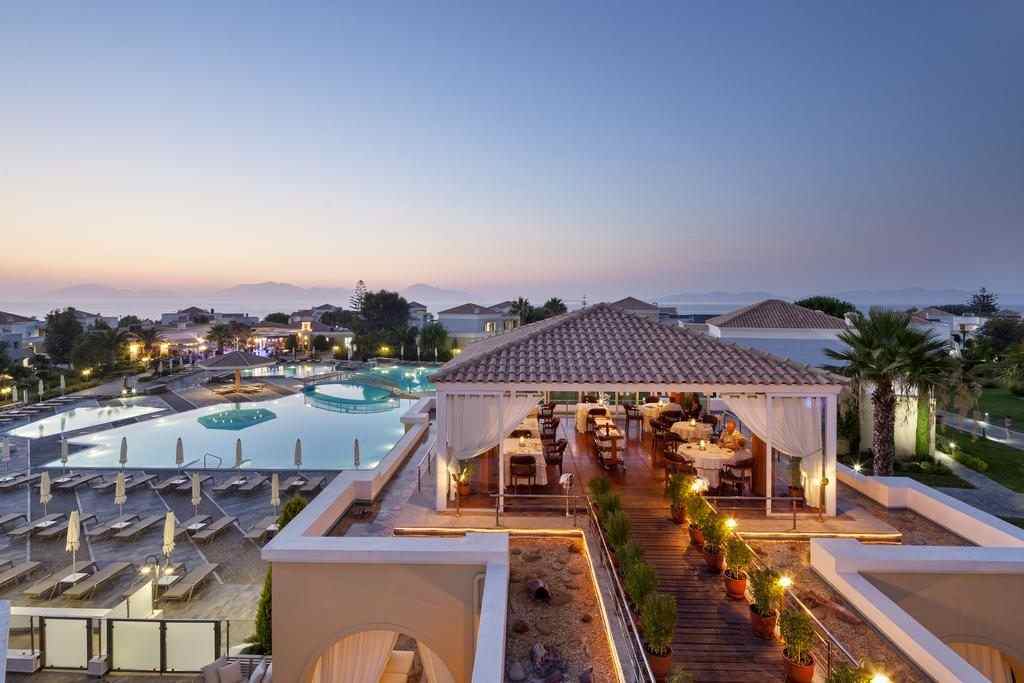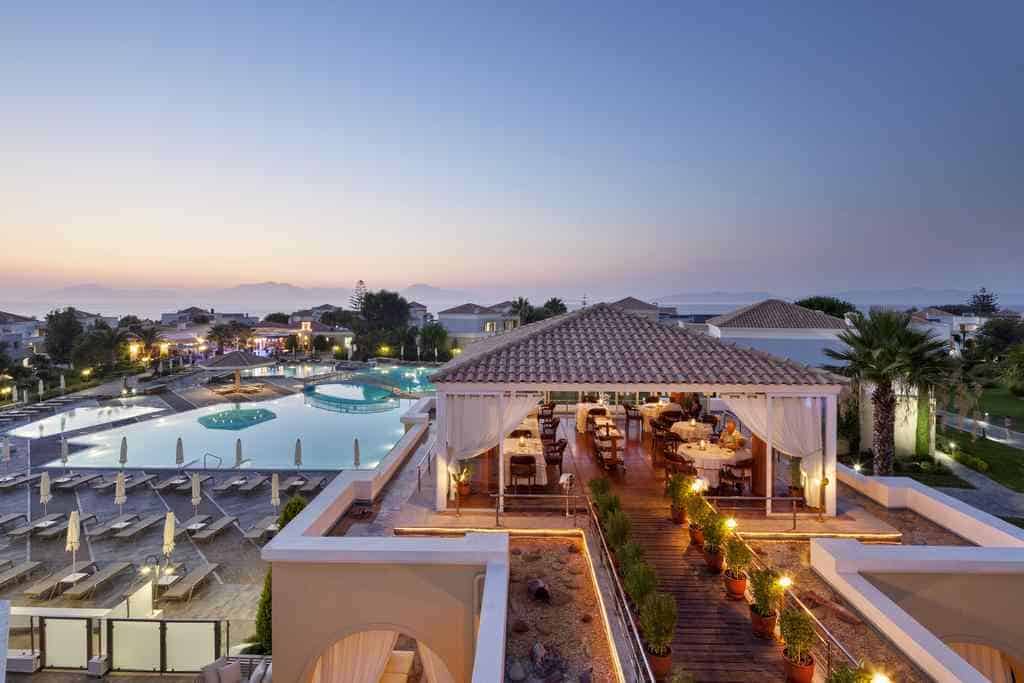 It is a multi-awarded 5-star beachfront resort complex comprised of opulent family apartments. The apartments are equipped with mini-fridges and kitchenettes good for 4-member families. The resort complex has outstanding facilities such as an amphitheater, 4 pools (one is Olympic-sized), 4 restaurants, chip & putt golf course, and a sail & surf center. 
There also dining & disco, playground, mini-water land, a kid's club and swimming lessons for kids. Kos town is 18 kms away. 
Contact No. +30 22420 91537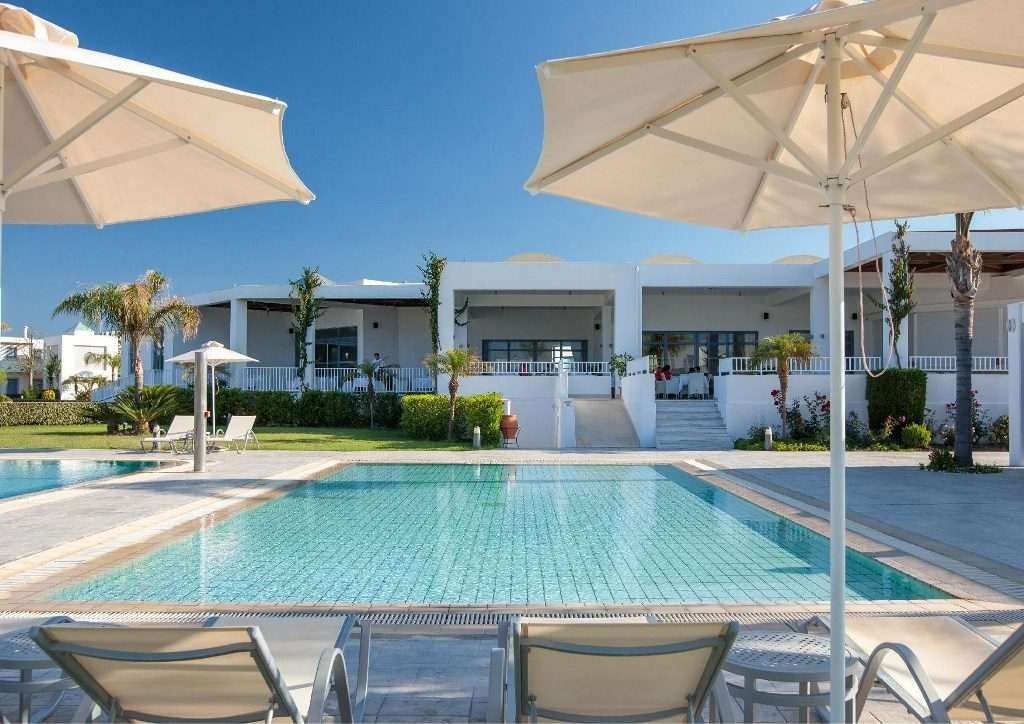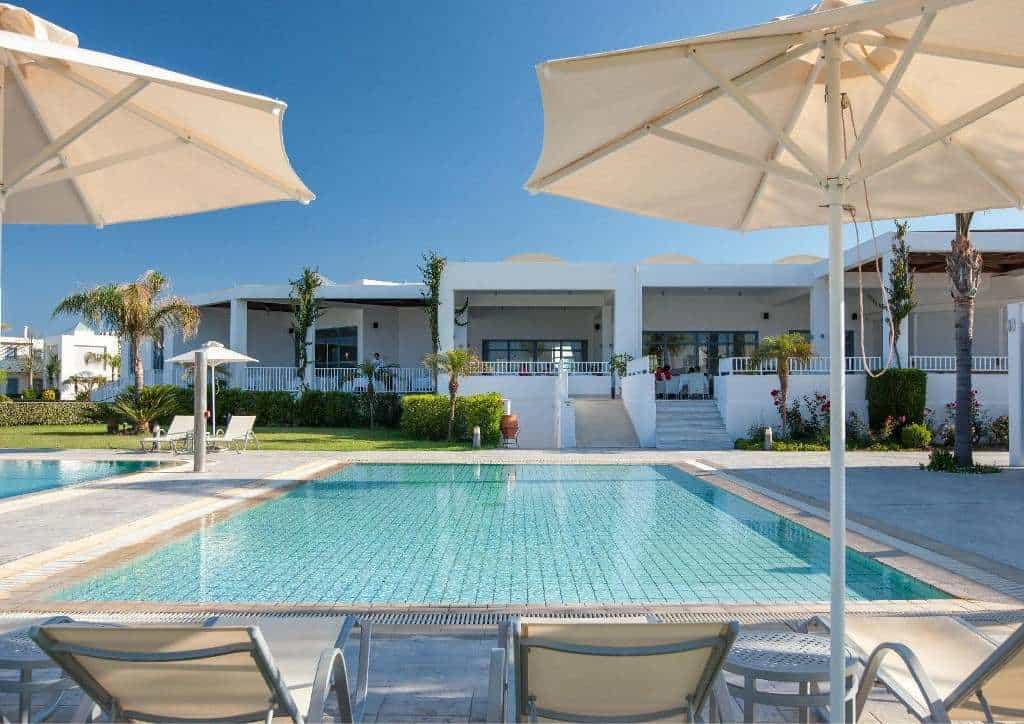 This chic hotel features tranquil and large family suites that can accommodate up to 4 people. There are also two-level suites that can accommodate up to 6 people. There are balconies, living rooms, coffee/tea makers, mini-fridges and sofa beds in all suites. Lakitira Resort's sports facilities (aqua aerobics, sailing, canoeing, windsurfing and PADI scuba diving). Kardamena Village is just about 4 kms away.
Contact No. +30 210 3355000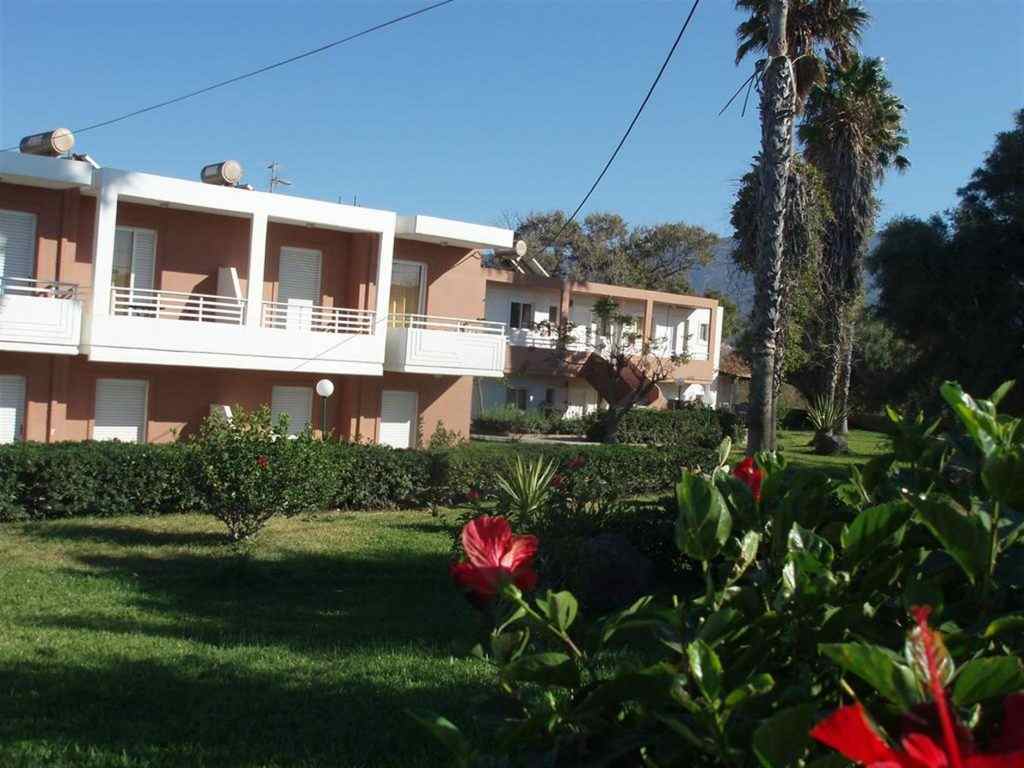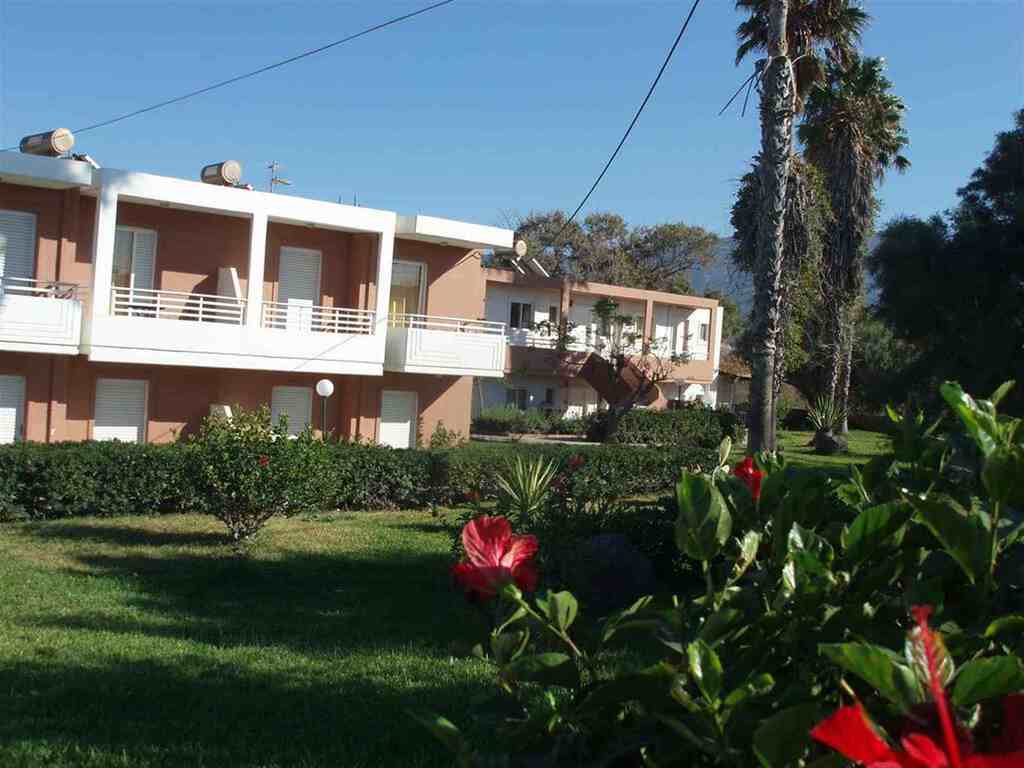 This hotel is just about 10 to 15 minutes to the center of the village by walking. Guests aged 3 years and below does not have to pay. The well-lit quadruple rooms can accommodate a maximum of 4 guests. They have balconies overlooking the sea or garden, coffee machines, fridges and mini-kitchens. There are also baby and adult swimming pools. It close to the supermarket and just across the beach. 
Contact No. +30 2242 059212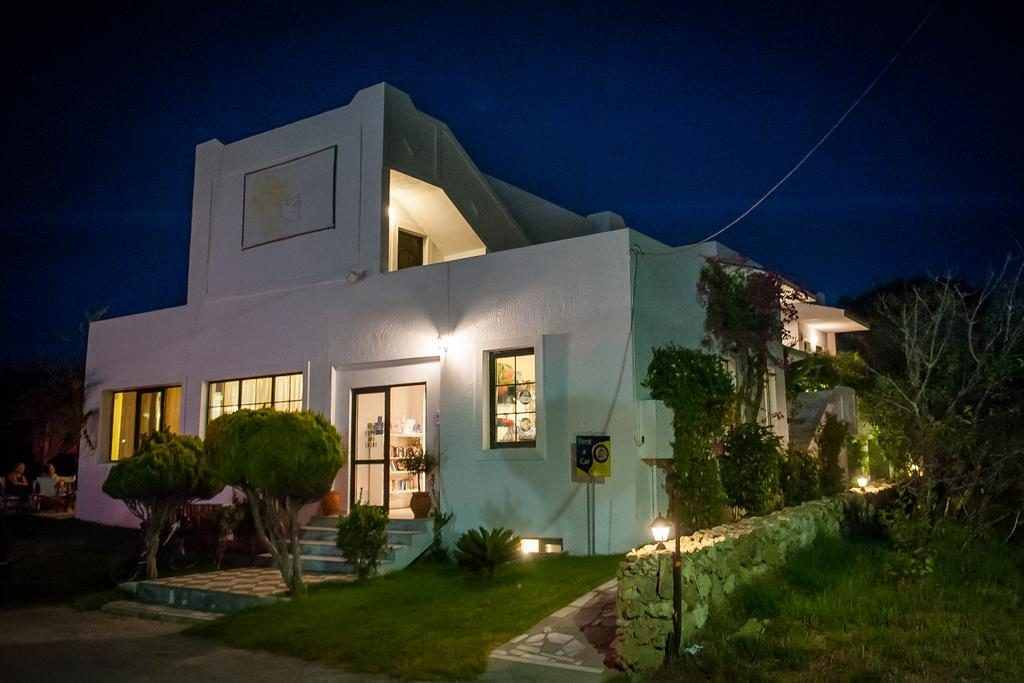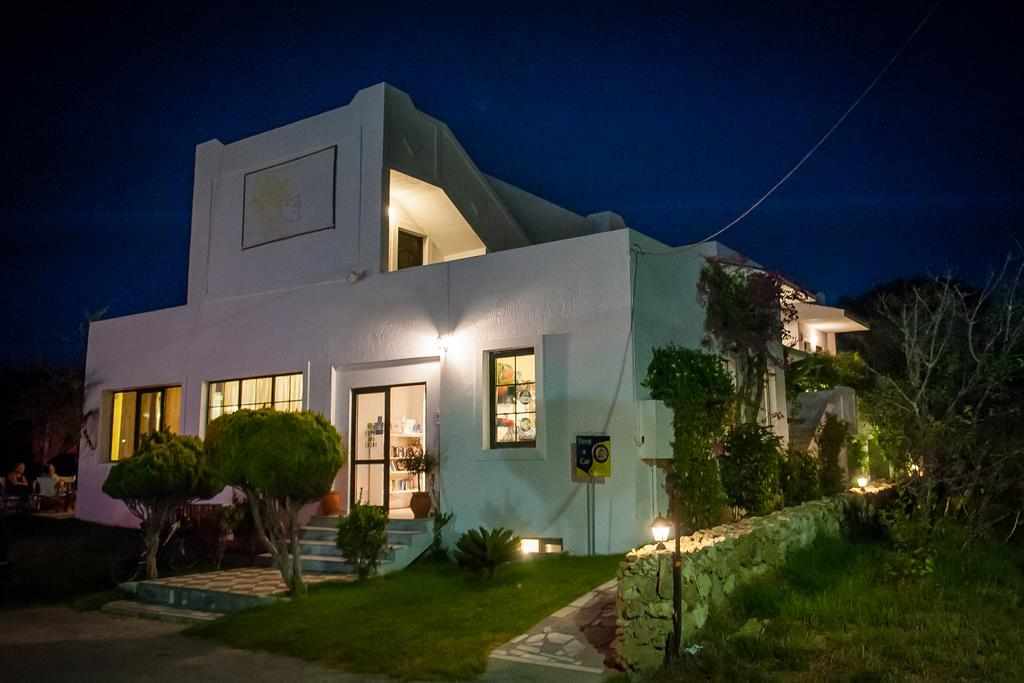 This apartment-style hotel is located in the peaceful corner of Mastibari. The apartments are simple but do have balconies overlooking the sea and furnished kitchenettes. They offer breakfast for a fee. Downside is the absence of the pool. But nearby Half Time bar has a pool.
There are also bars and pubs very close to the property. 
Contact No. +30 2242 071312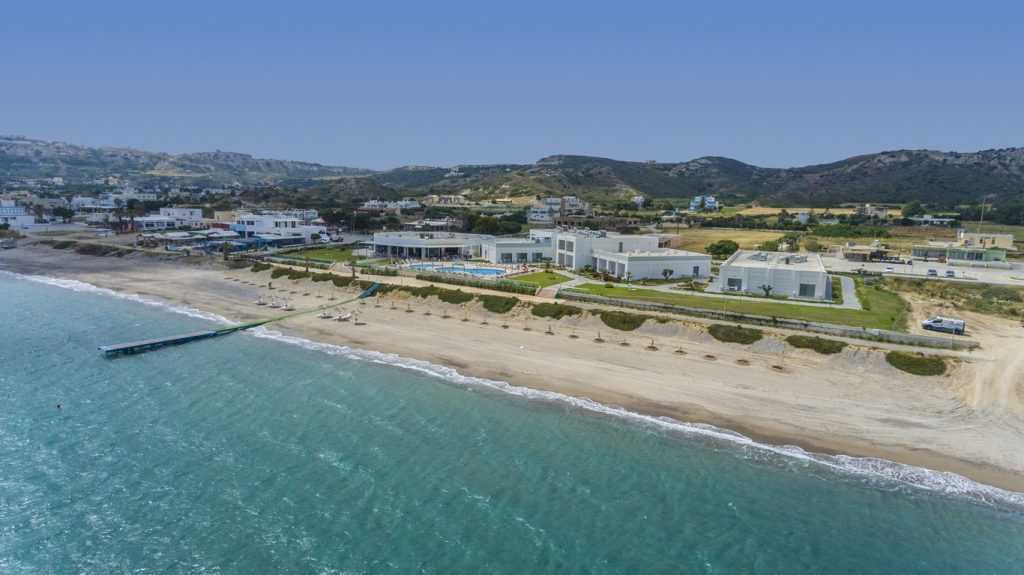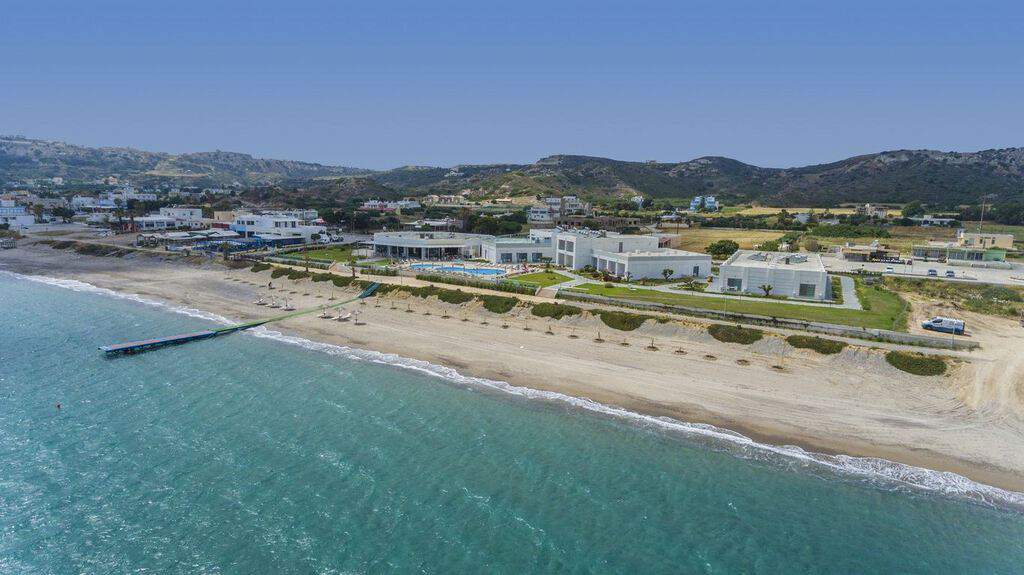 This beachfront resort is rated 4-star and run by a family. It is located in Kefalos. Family rooms are clean, modern and large accommodating a maximum of 4 guests. The balconies have stunning sceneries of the sea. Book the rooms on the pool or sea side to avoid the noise from the road. Other amenities include a swimming pool, kids' pool, pool bar and a kids' club. There is also buffet breakfast. Restaurants are available near the property
Contact No. +30 2242 091125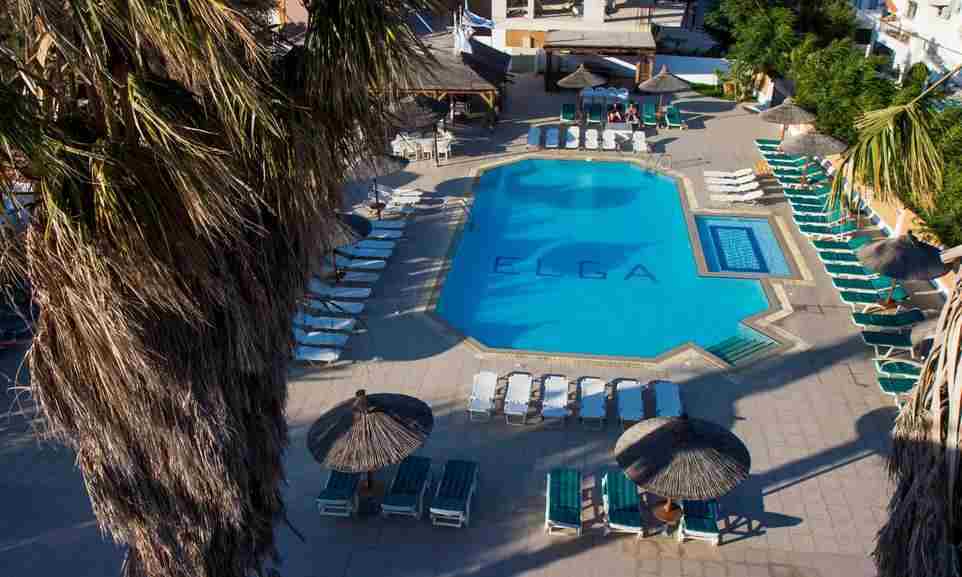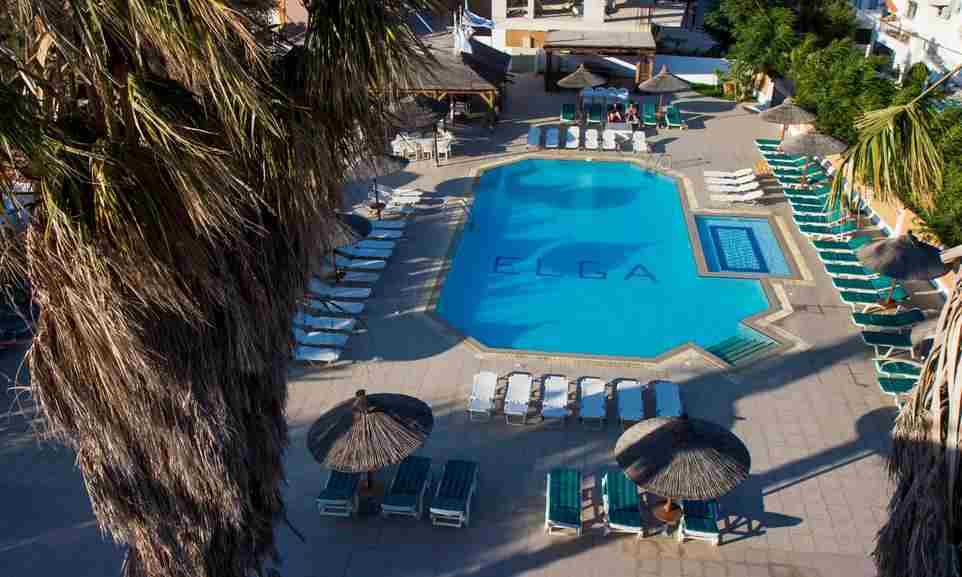 This apartment-style hotel managed by a family is worth the price. It is strategically located with just walking distance to bars, clubs, shops, the main square and the beach. The apartments are simple but clean with spacious balconies. Each apartment has 2 bedrooms and can accommodate a maximum of 4 guests. It is equipped with coffee/tea making facilities and furnished kitchenettes. Book the rooms on the pool side and top floors for good views and quiet stay. There is also a bar and outdoor pool.
Contact No. +30 2242 091252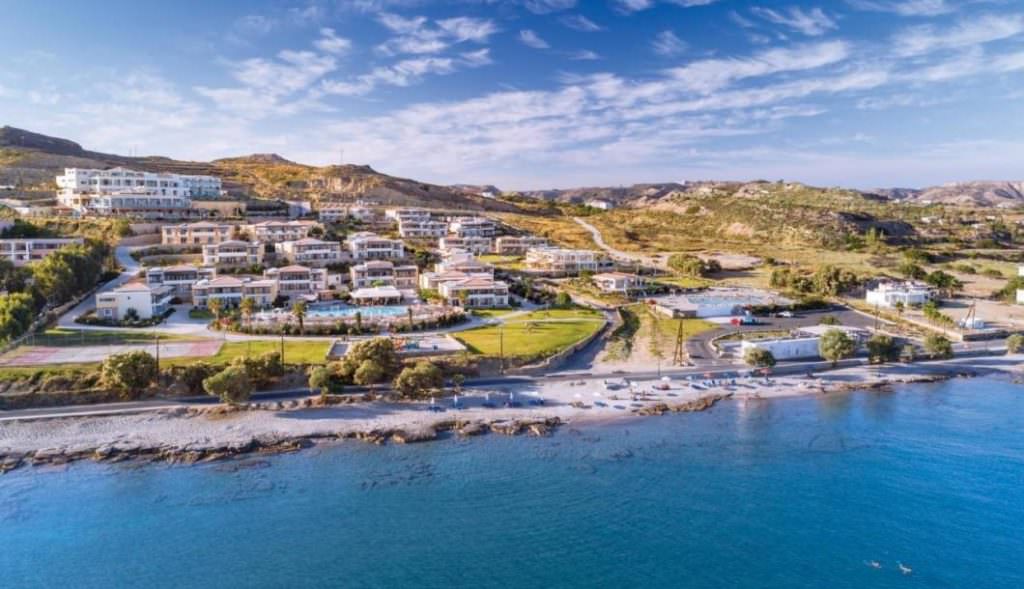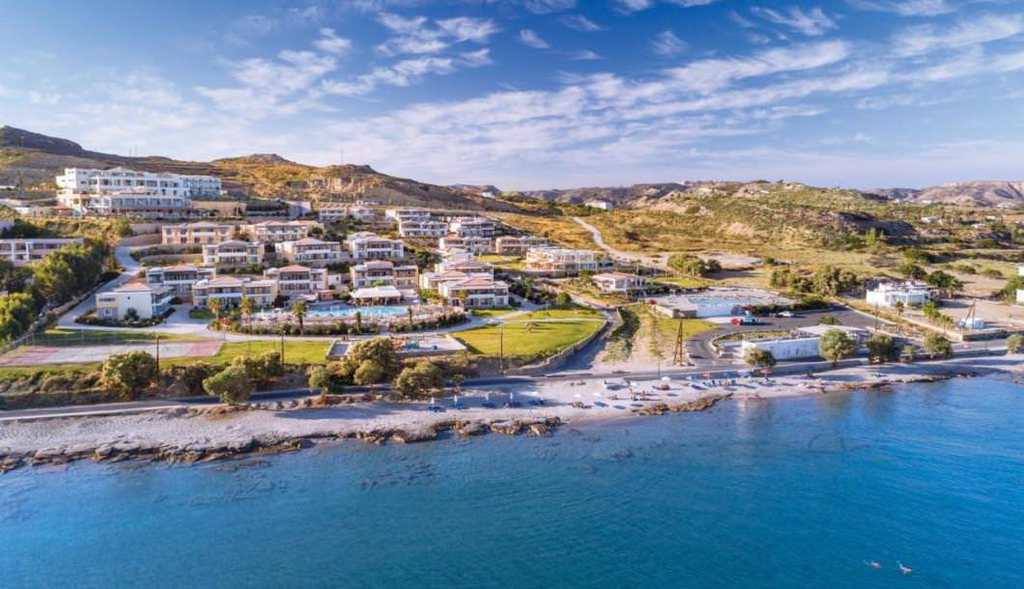 This hotel is situated on a hill with the town center of Kardamina just 10 minutes and the beach just 5 minutes by walking. Its family rooms are large enough to accommodate 4 guests and have 2 bedrooms. Inclusions are views of the sea, fridges, tea/coffee making facilities and bathtubs. Amenities include snack bars, restaurants, night entertainment, play area, kids club, and several pools. They also have a buggy service to take you and fetch you from the town. They do offer all-in-one hotel packages. 
Contact No. +30 22420 58000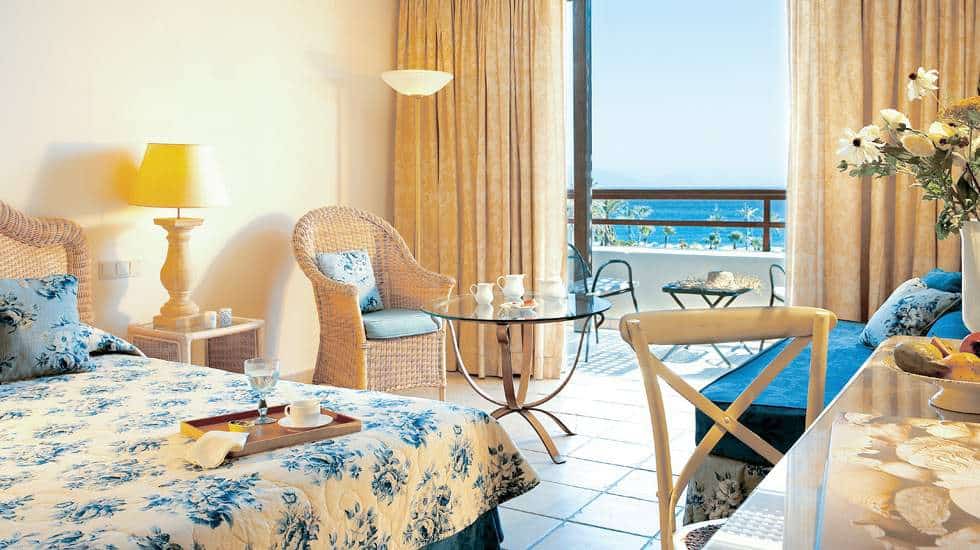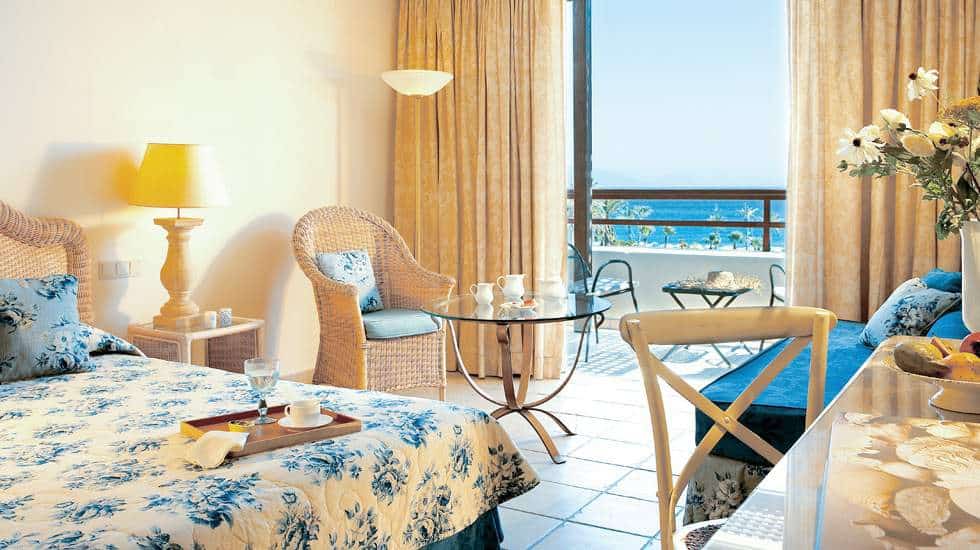 Four kilometers from the town of Kos, you can reach this high-end 5-star rated beachfront hotel ideal for families. Accommodation divided into bungalow suites and villas, beachfront sea side bungalows,  family guestrooms, family bungalows and petit family. Maximum of 4 guests can be in any of the accommodation type. There are also two-floor maisonettes for 5 guests. There are individual pools as well. But all the lodging types have floor-to-ceiling glass doors, bamboo furnishings, marble bathrooms, and fridges. Amenities include an exclusive beach, kids' pool, 3 saltwater pools, spa, garden, baby to teens clubs, several bars and restaurants. The kids have free food in all-day mini-buffets. Cooking classes are also available for kids. 
Contact No. +30 2242 023151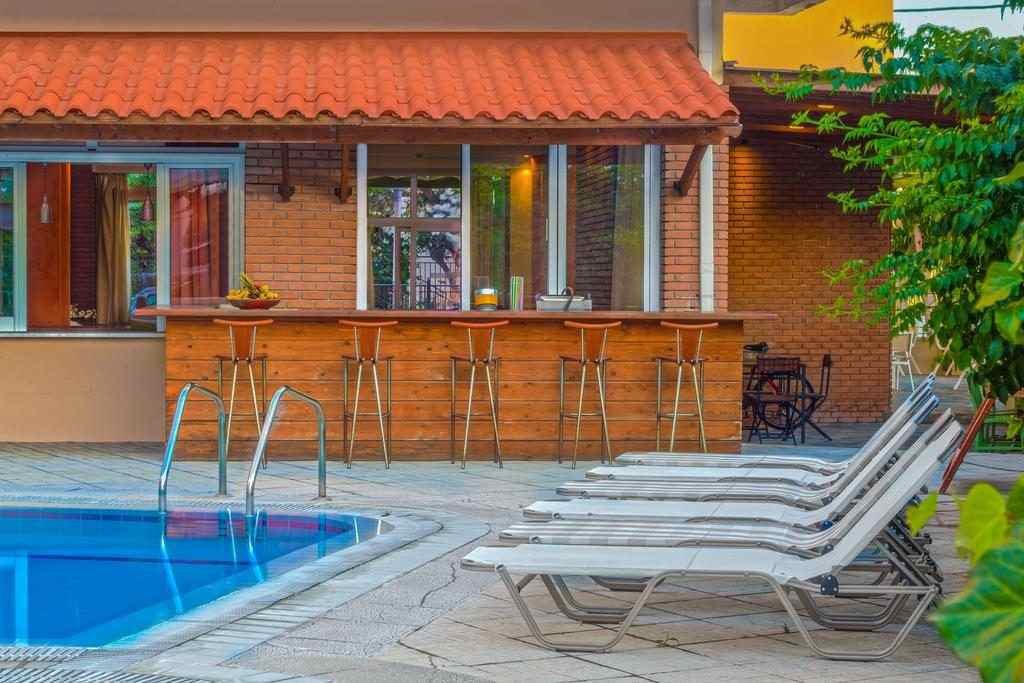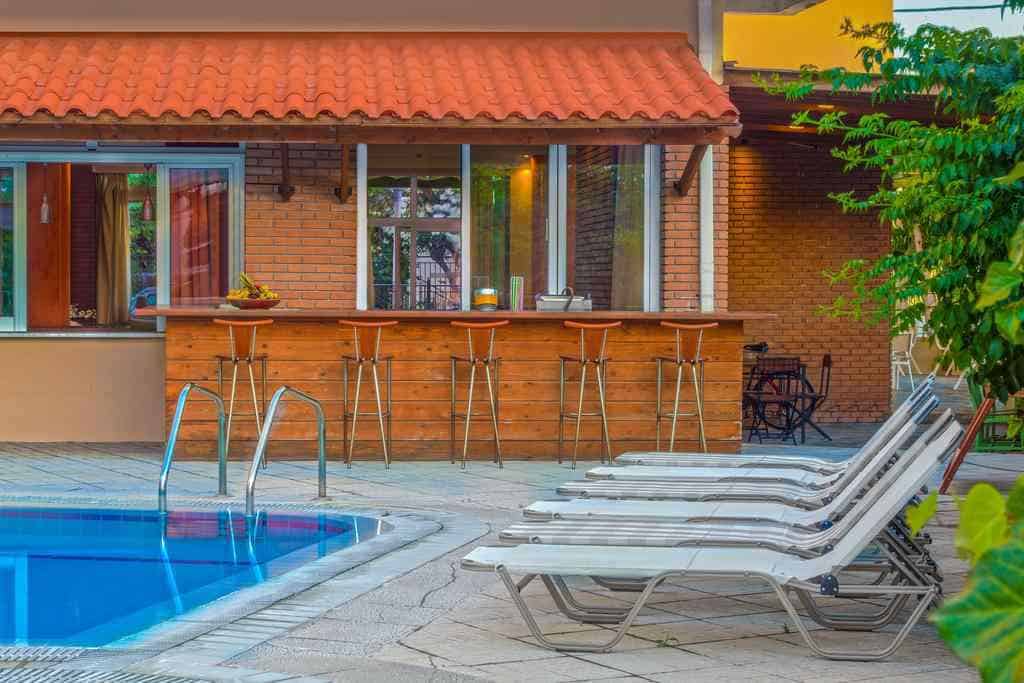 Walking distance to the town center and the beach. This trendy hotel features tidy apartments that can accommodate 5 guests and have 1 bedroom. There are two balconies, bathtubs, furnished kitchens and living rooms. There are cafes, bars, stores and shops nearby. Breakfast is also available. There is an outdoor pool with bar and a garden too. 
Contact No. +30 22420 28581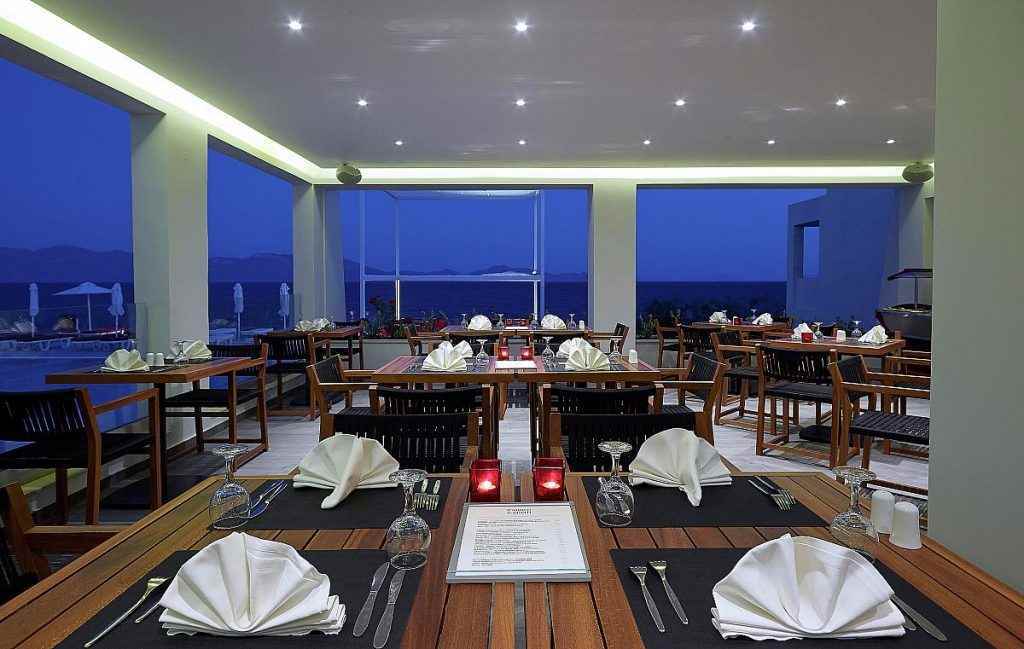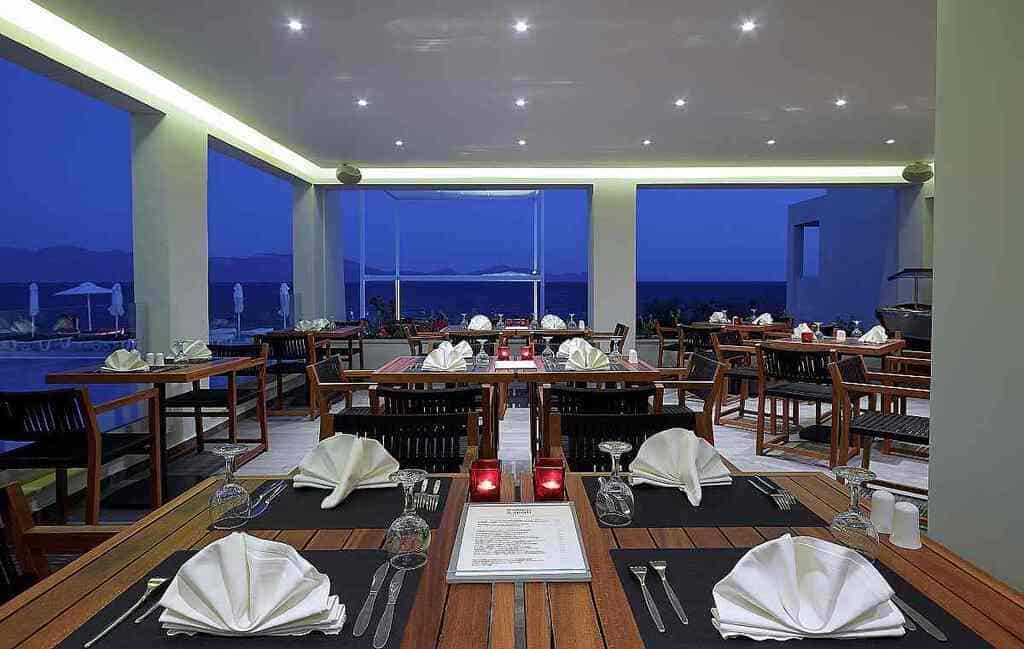 Aside from its beachfront location, this hotel owns a beach exclusively. Kos town is just 7 kms or 10 minutes by car. Deluxe family suites have white interiors and 2 bedrooms. There are furnished balconies overlooking the sea and pool, lounge areas, tea/coffee making facilities and in-bathroom speakers. The property has a kid's club, playground, bars, restaurants, and several pools. Packages include all-in, bed & breakfast and several pools. The nearby areas are not that exciting.
Read more:
Kos Travel Guide
Best Hotels in Kos
Where To Eat in Kos
Ammos Resort, Kos