Where To Stay In Santorini With Family?Top Kid Friendly and Family Hotels in Santorini
If you're looking for a family-friendly place to stay in Santorini, you may not know where to start.
With so many places to choose from, it can be hard to know which one is right for your family. You want somewhere with plenty of activities and amenities for the kids, but you also need a place that's comfortable and affordable for everyone.
I've got you covered. My guide will help you find the perfect place to stay in Santorini with your family – whether you're looking for a luxury hotel, an affordable apartment, or something in between.
So where to stay in Santorini with family? The best places to stay in Santorini with family are Kamari and Perissa. Kamari is a bit more touristy, but it's got a great beach and plenty of restaurants and bars. Perissa is quieter and has more of a local feel to it, but it's also closer to the black sand beaches.
Either way, you won't be disappointed with the views!
These are my top picks for kid friendly and family hotels in Santorini.
***Different accommodation than the hotel, the villas have individual Jacuzzi. Access to the hotel's big pool is available for guests.***
To grab great room deals and prices on your hotel, make sure to reserve your hotels at least 4 months until 6 months prior to your trip. The online site booking.com comes in handy for this. Clicking the names of these family hotels below will redirect you to booking.com.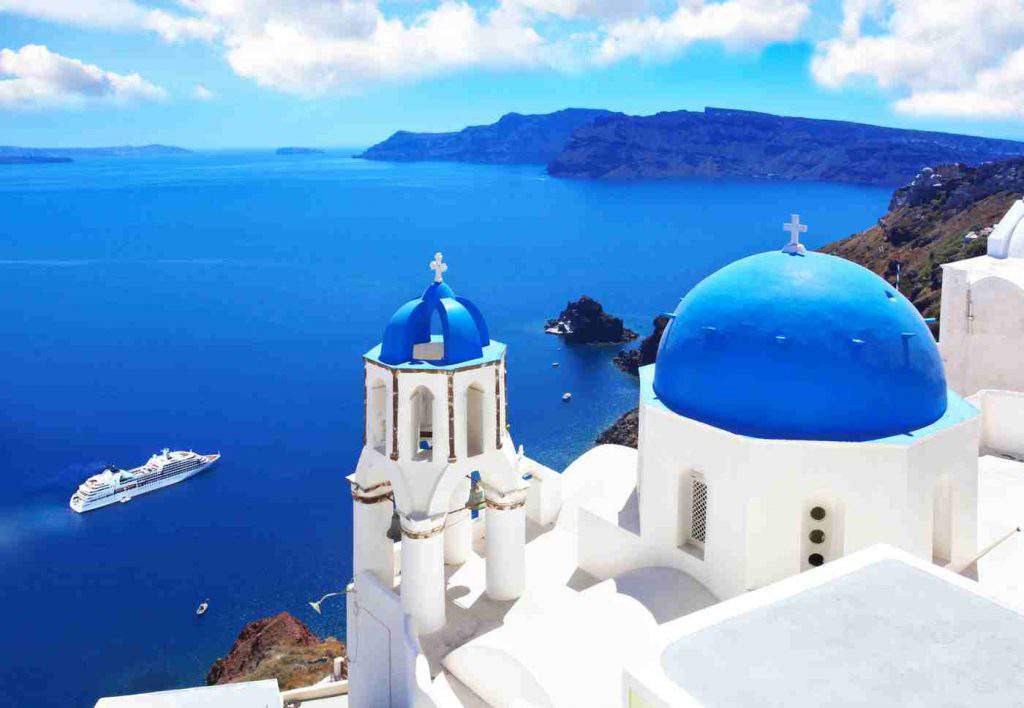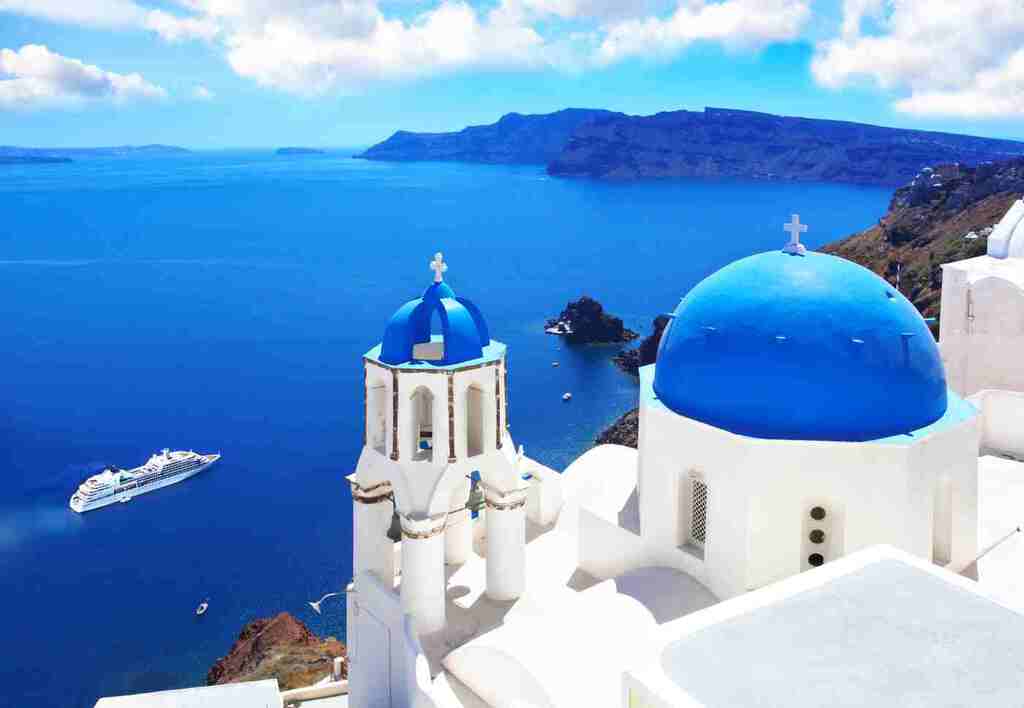 Best Family Hotels in Santorini (Resorts)
Imerovigli: Merovigliosso Apartments
Fira: San Giorgio Villas
Oia: Anemomilos Hotel Apartments 
Santorini's Top Family-friendly Villa: Oia Mansion
Santorini's top family-friendly places: Fira, Firostefani, Imerovigli, Kamari, Perissa and Oia.
The beaches are in Perissa and Kamari without the view of the caldera. The most stroller-friendly is Oia. Fira is bustling and full of activity.
Just a short walk from Fira are the more peaceful Imerovigli and Firostefani.
For great deals and discounts, book your hotels through booking.com. 
Santorini's Top 15 Family friendly Hotels
Family Hotels in Oia
Contact No. +30 2286 071001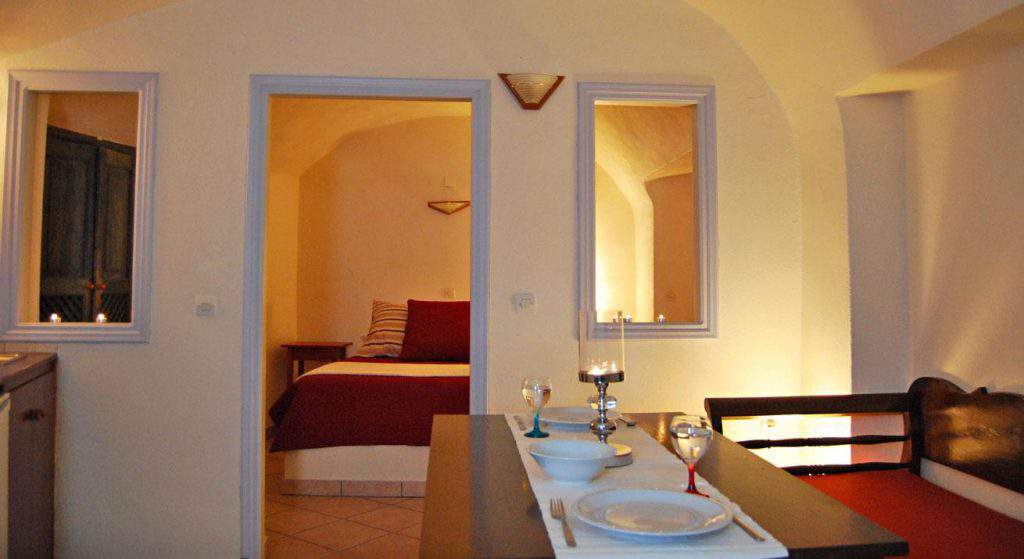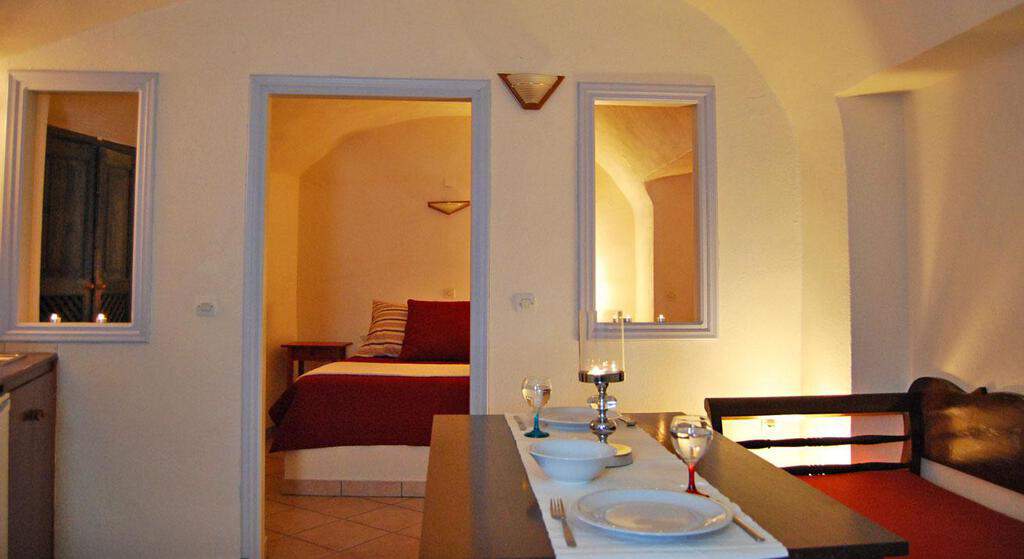 Family Hotels in Fira
Contact  No. +30 22860 28650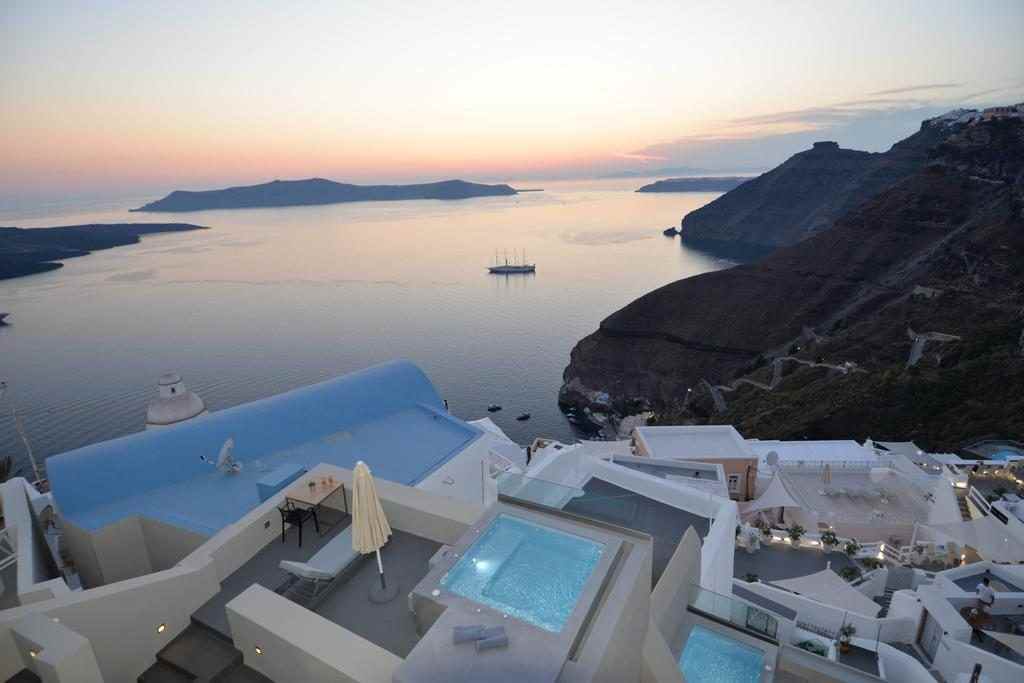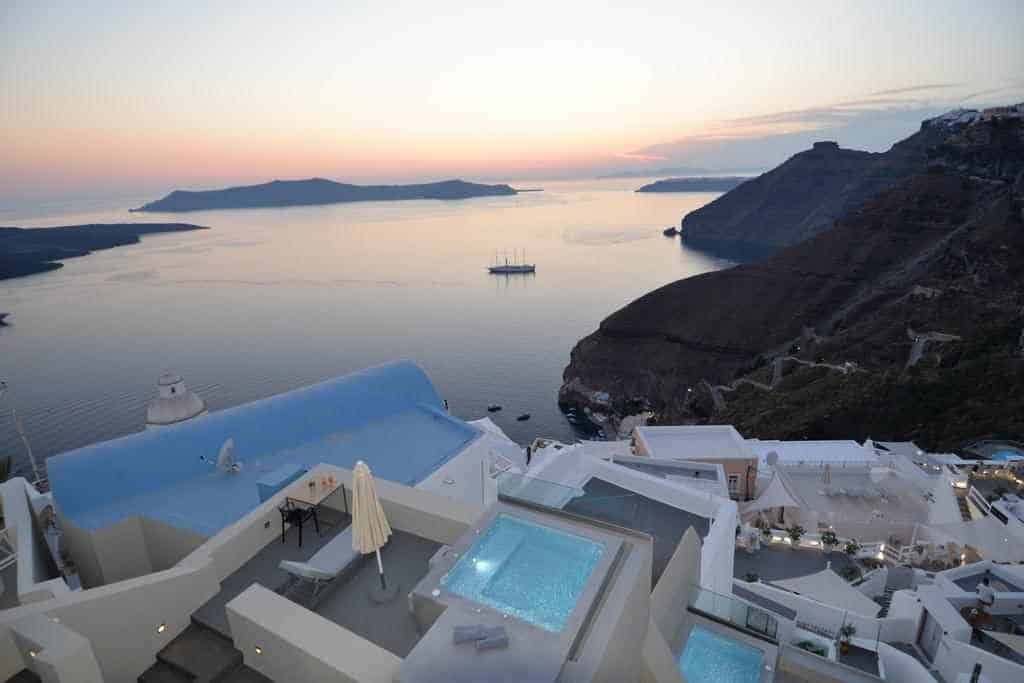 Santorini's Fira center is just walking distance. At the same time, it is also far enough from the activity so you can still have a relaxing stay.
A 5-member family can be accommodated in the Norma and Carmen suites. The accommodations are cozy and spacious. Newly constructed villas are also available. Inclusions are individual Jacuzzis and stunning scenery. This family and kid friendly hotel is behind a cliff thus you can see from here the beauty of the caldera. Good thing that despite its location, it still accepts children. 
Contact No. +30 22860 24946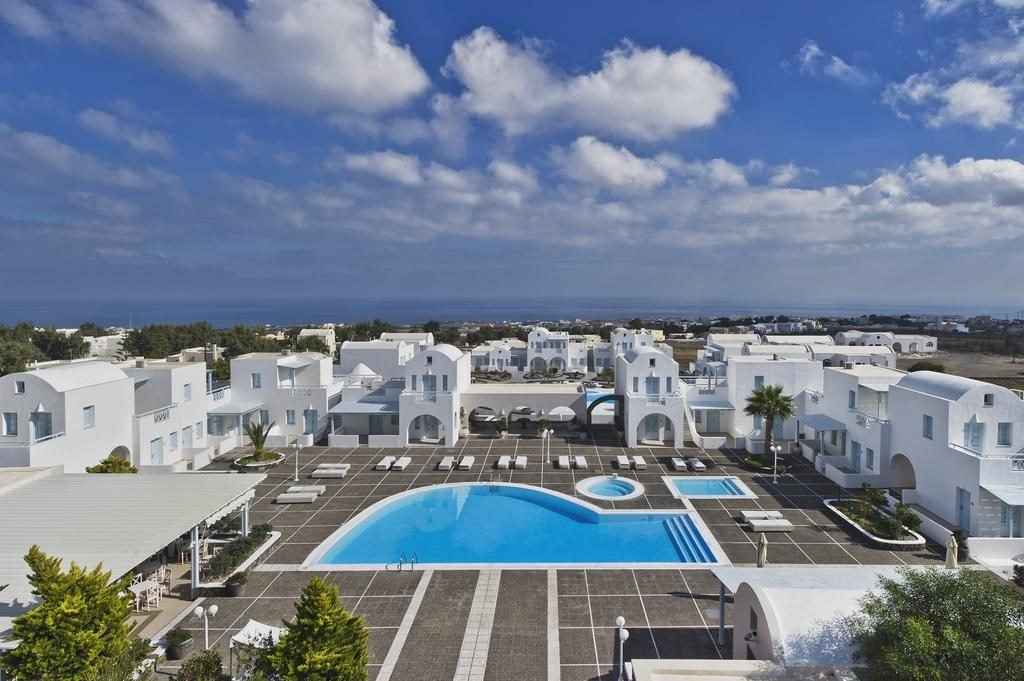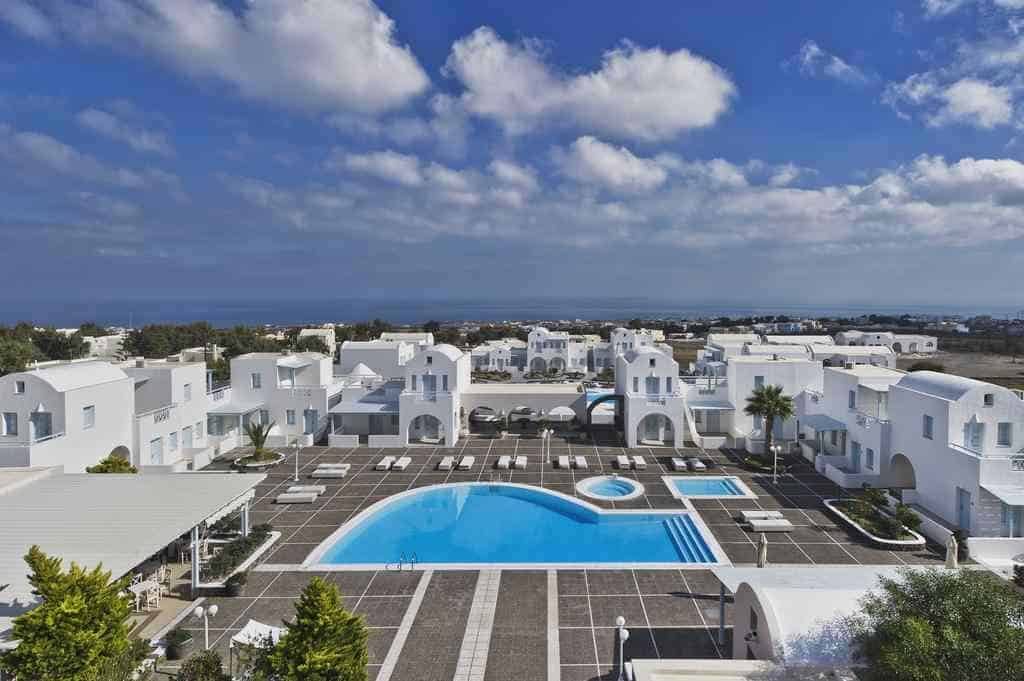 It also features a Jacuzzi and kids' pool aside from its several swimming pools. The hotel also offers complimentary breakfast. 
Contact No. +30 2286 028110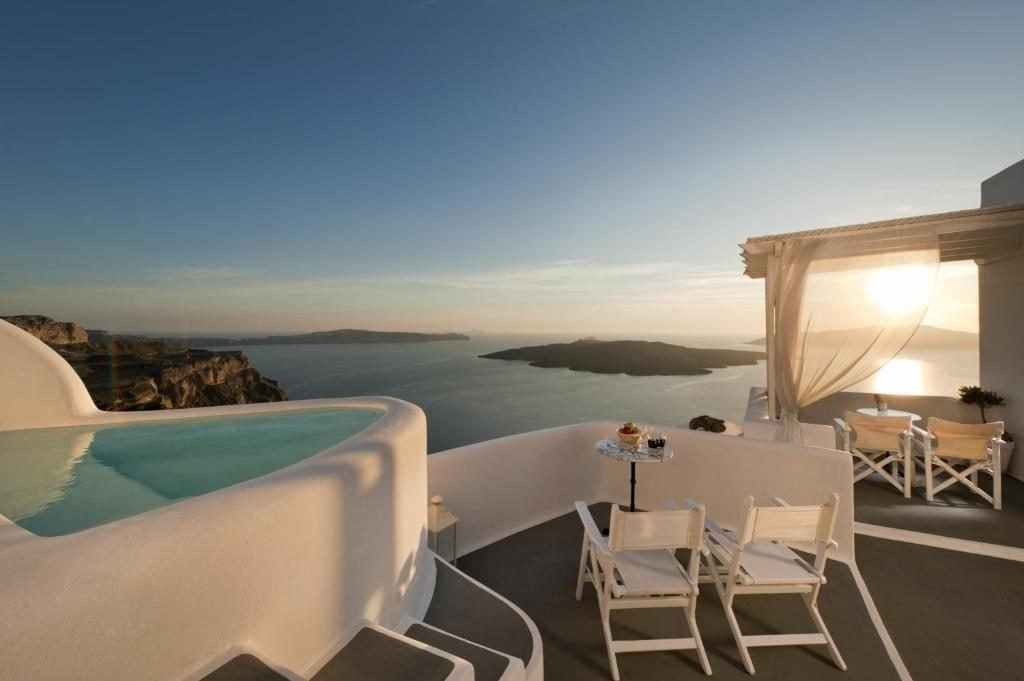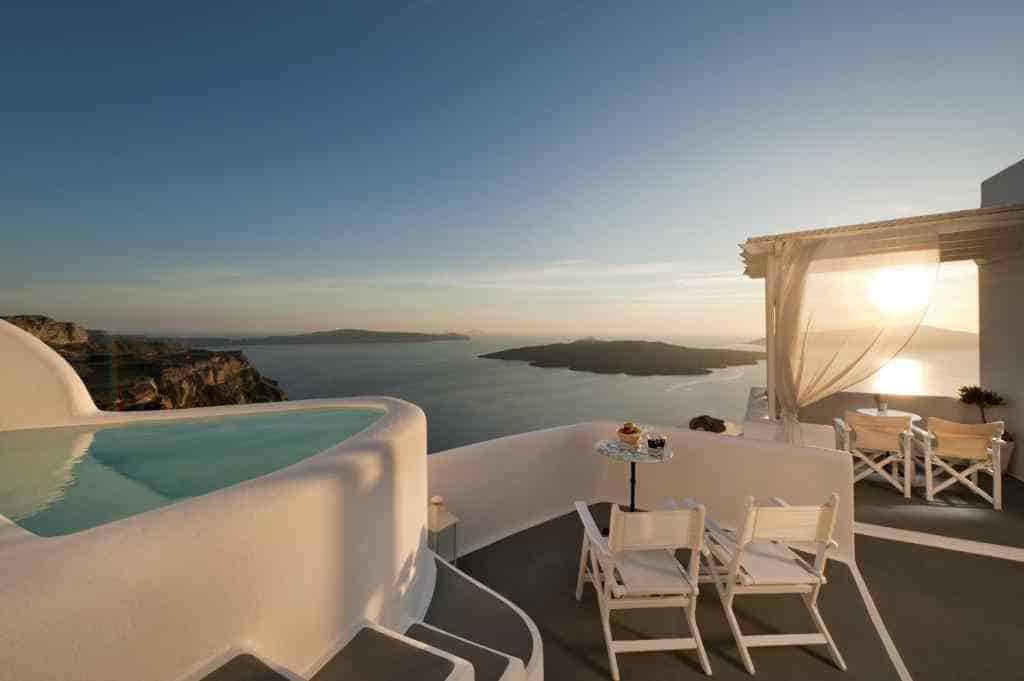 Fira's town center is just 3 minutes by walking from this Kamares kid-friendly hotel. The apartments can accommodate up to 5-member family each. Majority of which have individual Jacuzzis overlooking the caldera. Breakfast is free. Downside is the absence of pool.
Contact No. : +30 2286 024856)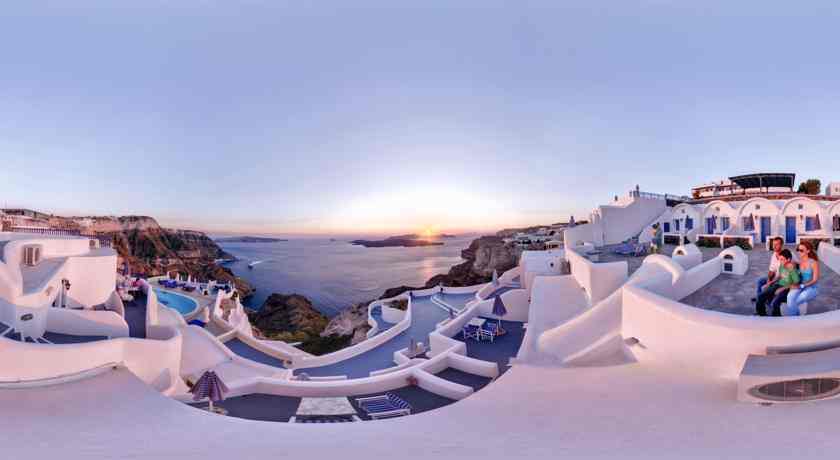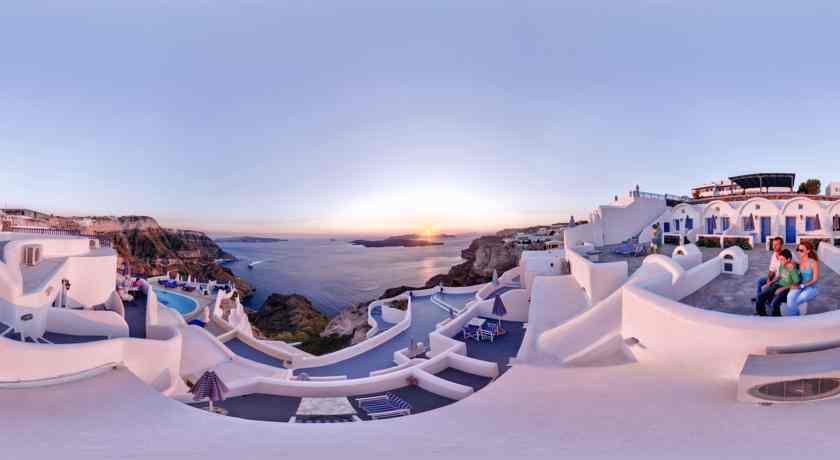 There is a free shuttle available from this santorini accommodation to central Fira. Alternately, you can just walk for 20 minutes. Family suites are simple but tidy and accommodate up to 6 guests which is enough for most family vacations. There are kitchenettes included in this family hotel. It also has stunning scenery of the caldera and caldera views. 
Contact No. +302286 023516
Email: [email protected]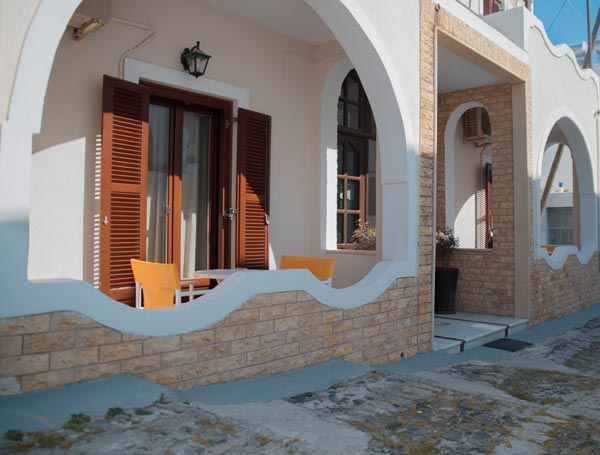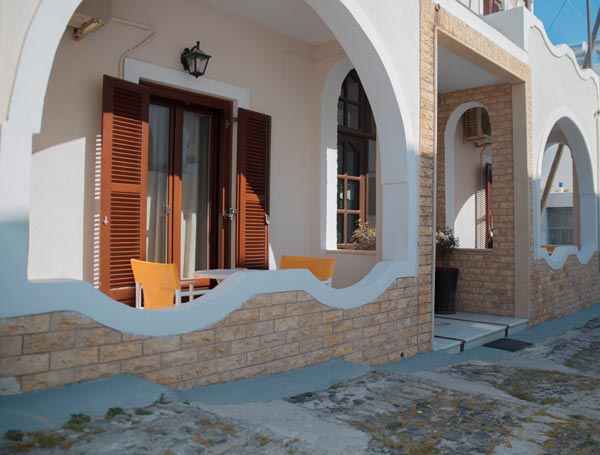 For just 5 minutes, you can reach the hotel from the bus station. Alternately, you can email or call them in advance for a free pick-up from the airport or ferry port. From the hotel you can reach the town center in 2 minutes by walking. Its family rooms are the most affordable. Rooms of quadruple type include a full bed and 2 twin beds.
Santorini's Family Hotels in Firostefani
Contact No. +30 22860 22811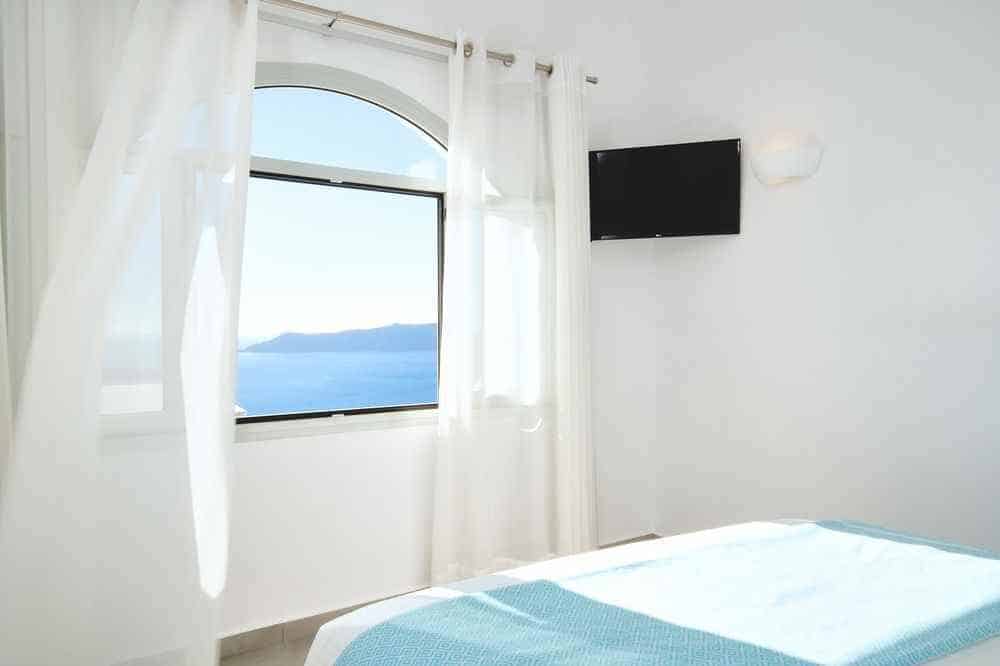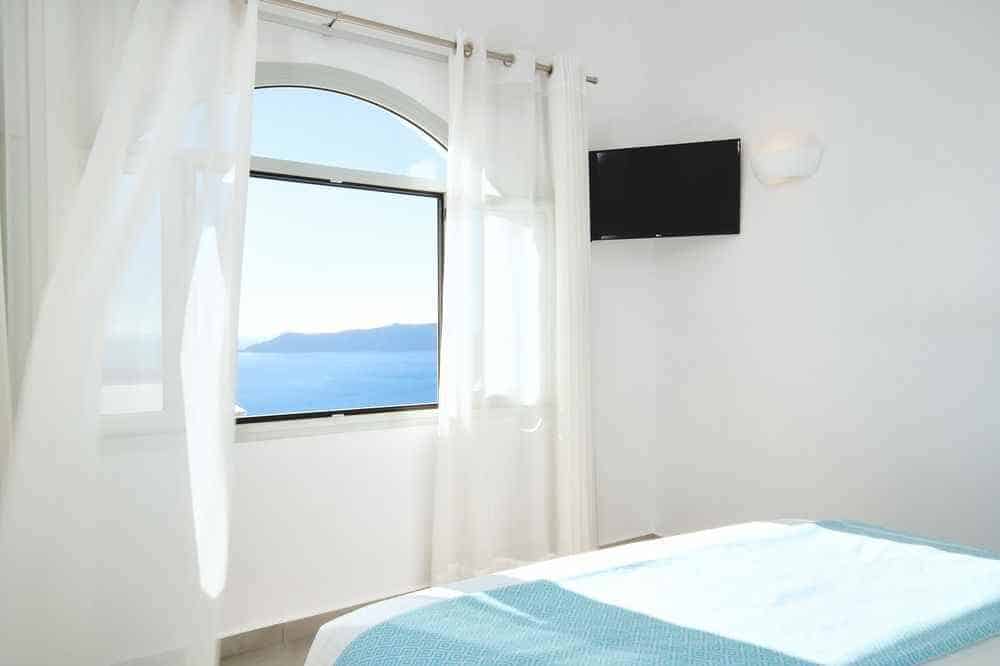 This family friendly hotel has big rooms and huge pool overlooking the caldera. However, the room design is basic. Downside is Santorini's considerable flight of stairs. 
Contact No. +30 2286 022050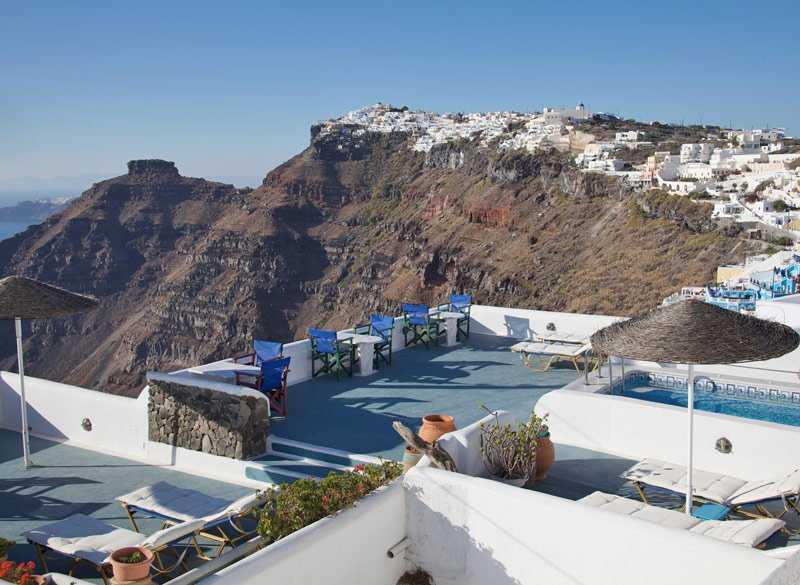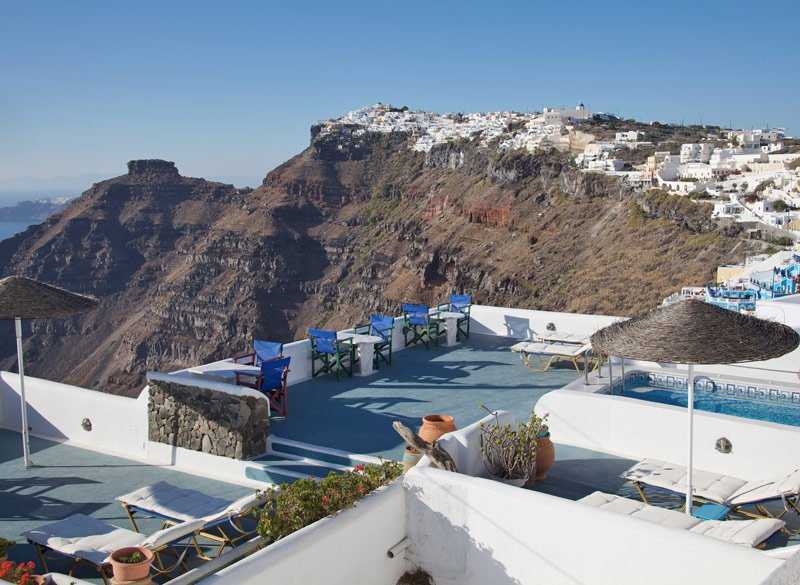 Fira is just 15 minutes by walking. You need to walk uphill when returning to the hotel. The family suite is larger than the house with two bedrooms. However, both can accommodate up to 5 people and include kitchenettes.

Family Hotels in Imerovigli
Contact No. +30 2286 024763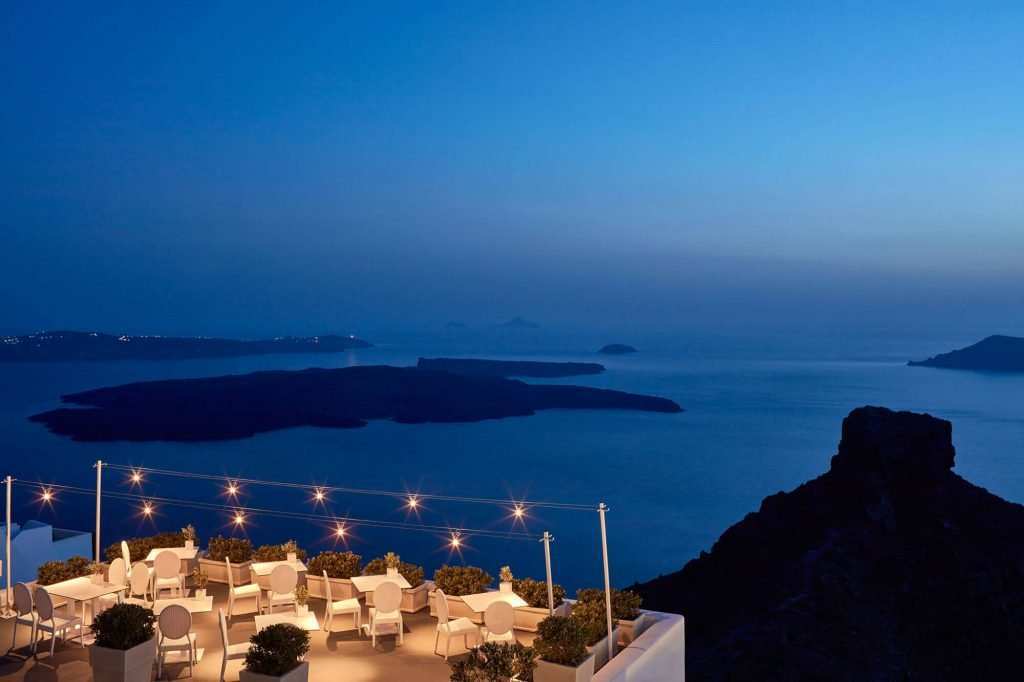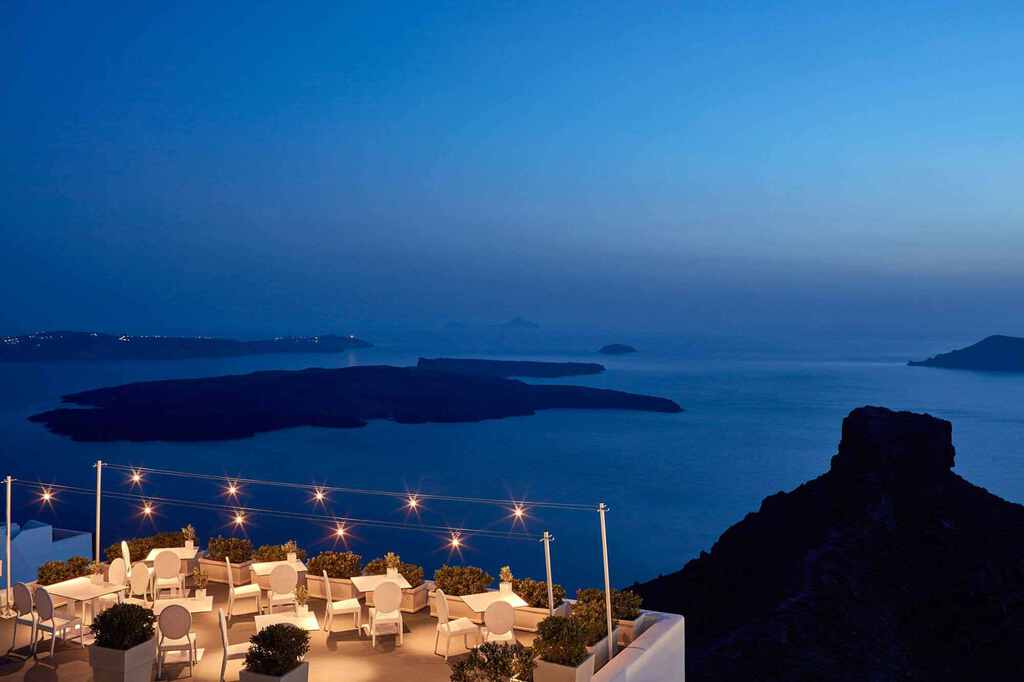 Possibly tied with Aria Suites as the top luxury hotel overlooking the caldera and still accommodate kids.
Its huge suites are among the best in Santorini family hotels. It offers stunning sceneries of the caldera sunset. It also has an amazing pool. 
Contact No. +30 2286 022618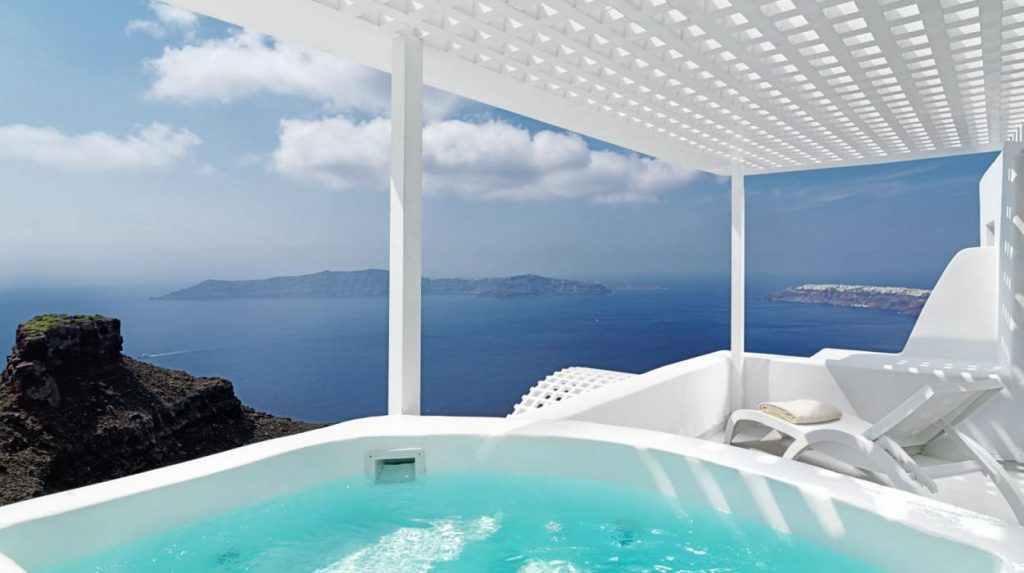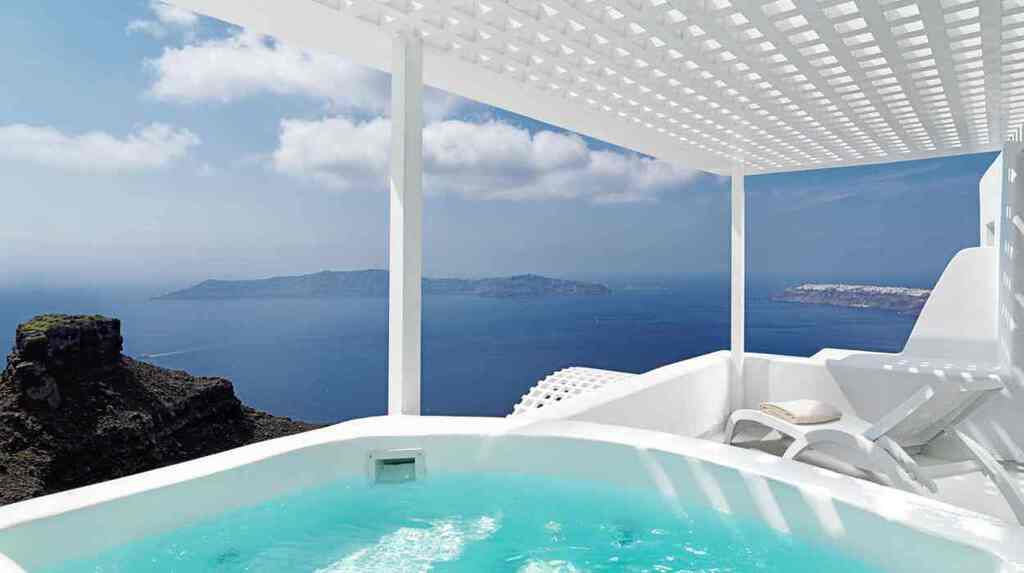 This resort is Astra's neighbor. But Tholos is Astra's more simple and affordable counterpart. You can have breakfast in your patio. Expect big portions of food. Its Cave Suite can accommodate at least 4 to 6 people and include a heated bathtub. 
Contact No. +30 2286 028848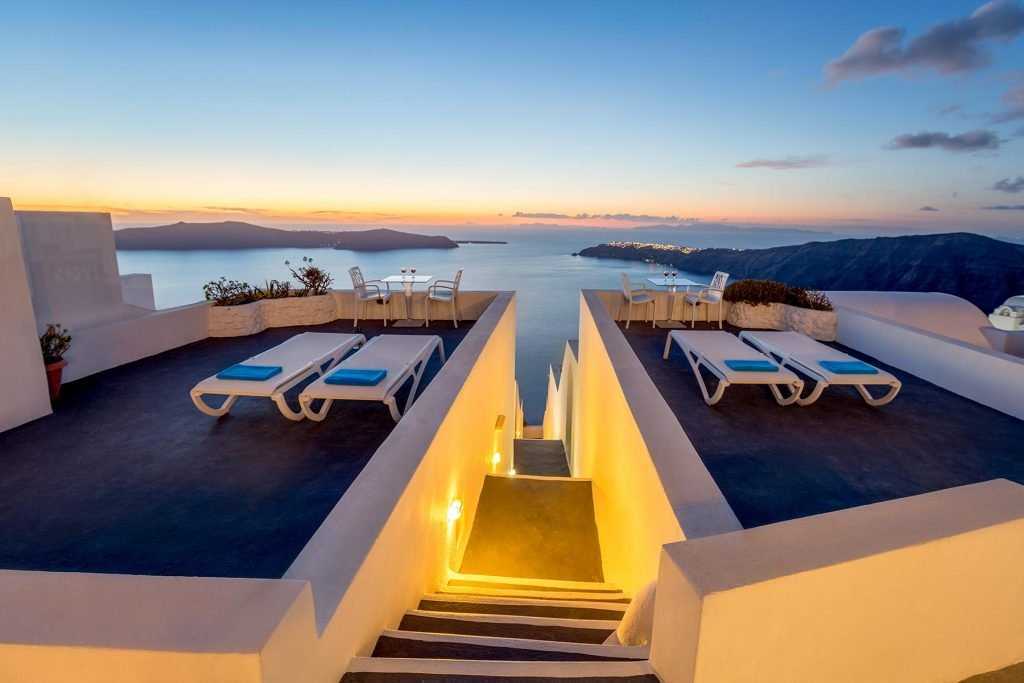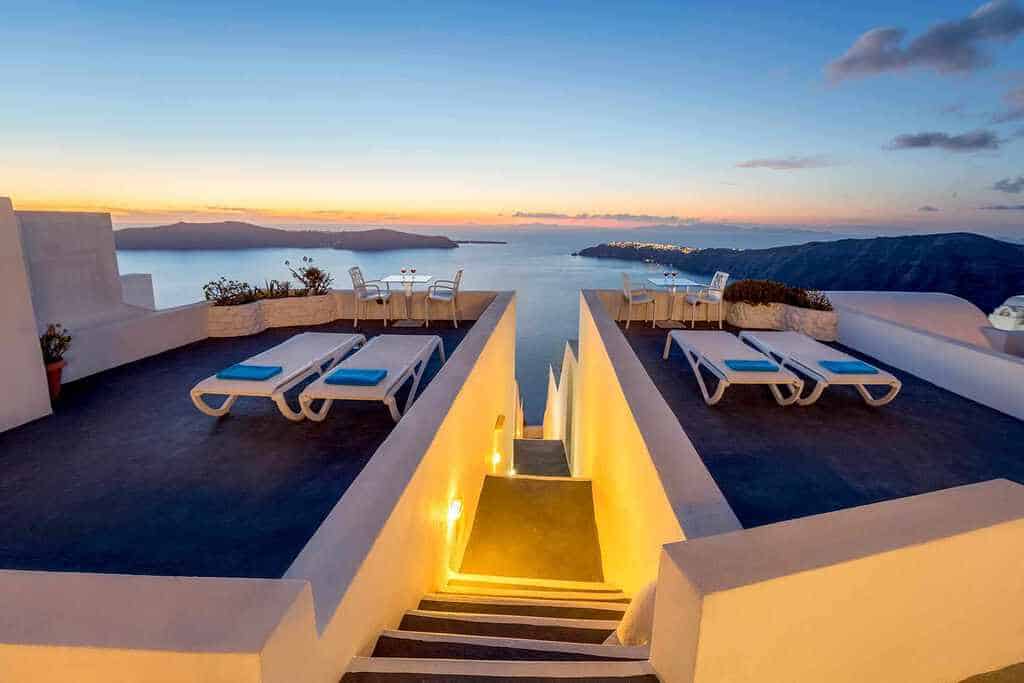 A well thought of and magical hotel with rooms housed in a previous winery. An example is the family-friendly traditional cave apartment with the ceiling having the same hole where the grapes used to be poured. The hotel has stunning sceneries and an amazing pool. 
Contact No. +30 2286 025950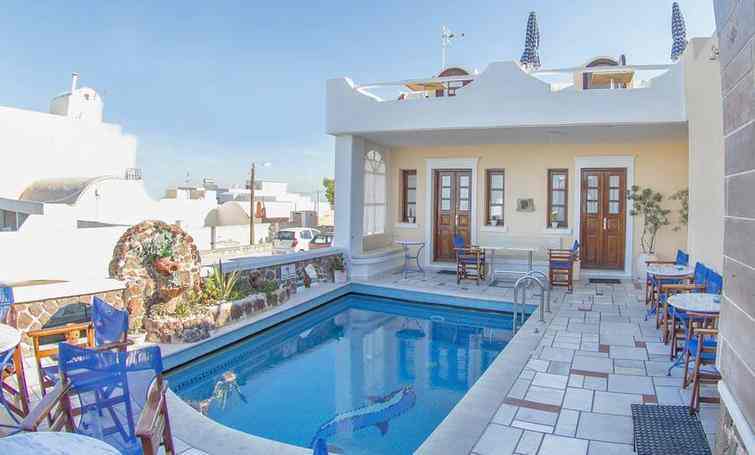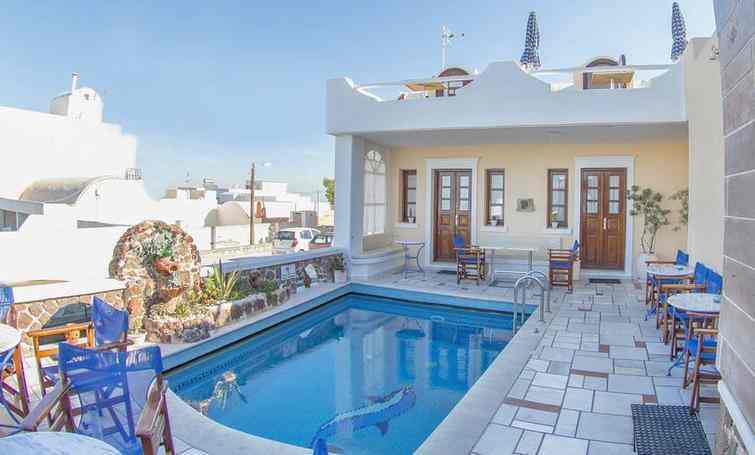 Imerovigil's most budget-friendly hotel that caters to families. It has a little pool and amazing location. However, lower your expectation when it comes to the apartment and the view it offers. With its central location it remains worth it. 
Kid Friendly Hotels in Oia
These are our top picks for kid friendly hotels in Oia, Santorini.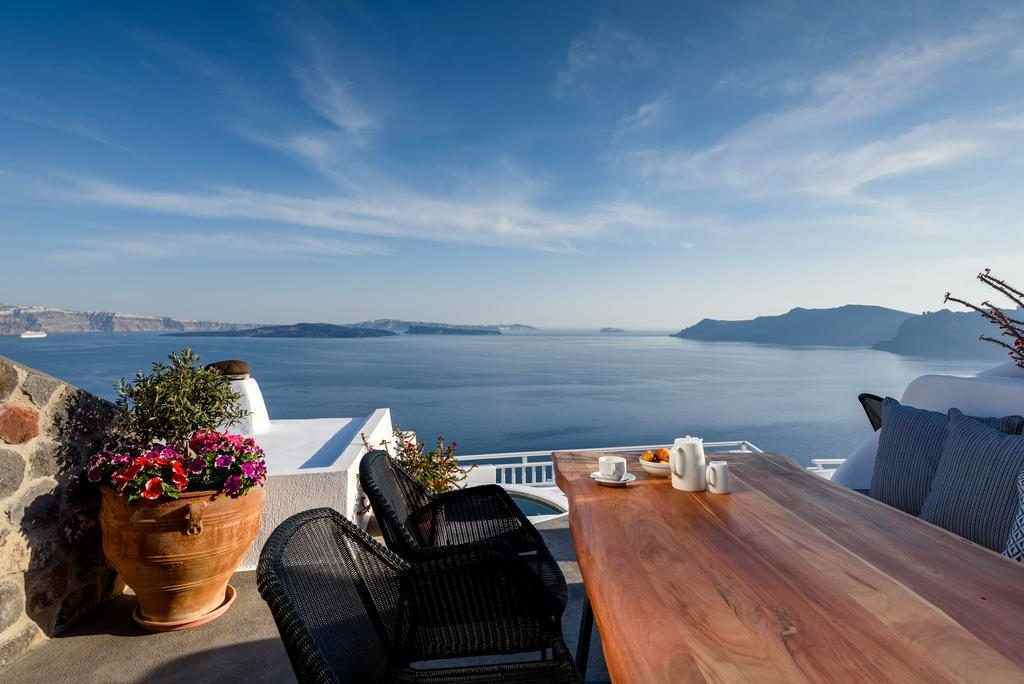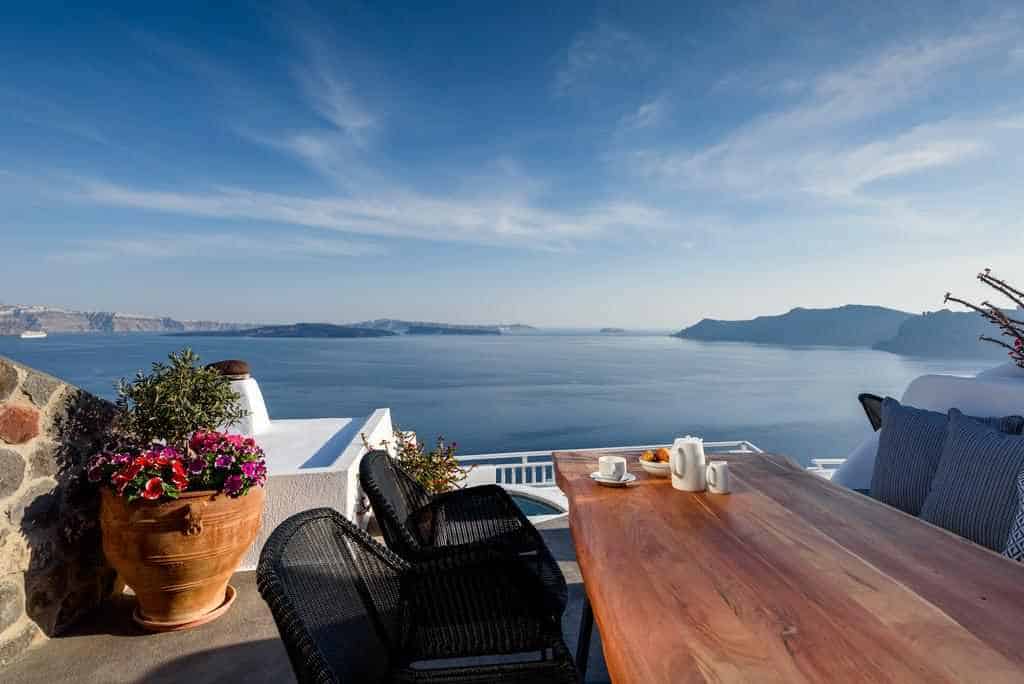 It features opulent cave houses turned into hotel rooms. These can accommodate 4 or 5-member families. Strogili has convenient location offering stunning scenery. A huge pool is also available. 
Contact No. : +30 2286 071410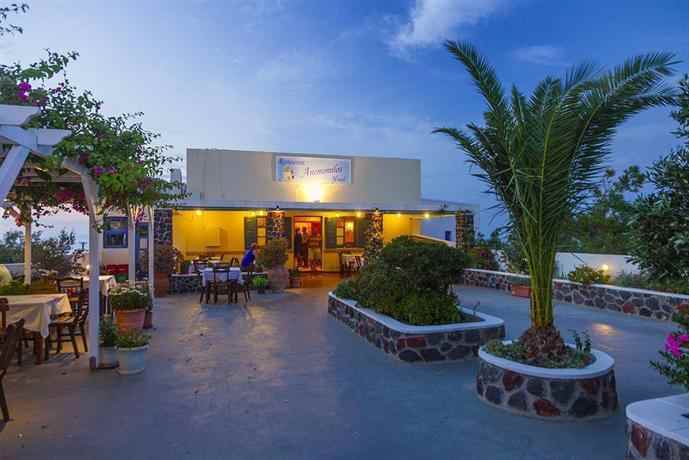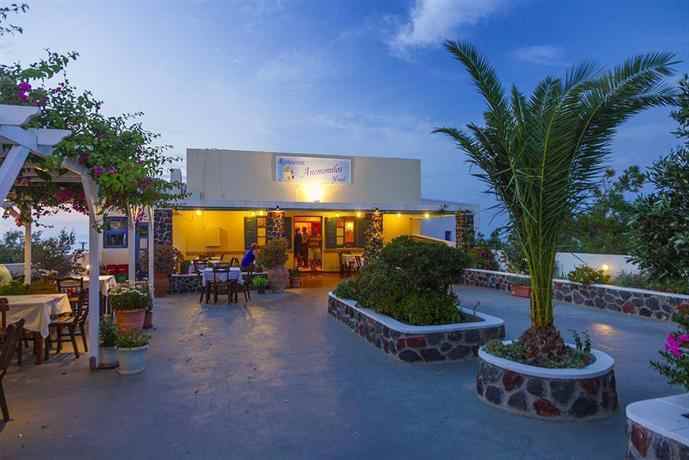 This hotel is definitely worth your money. Dining places and stores are just 5 minutes by walking. Apartments are categorized based on the view- caldera or sea. The apartment overlooking the caldera has a heated bathtub. Either type is a good bargain.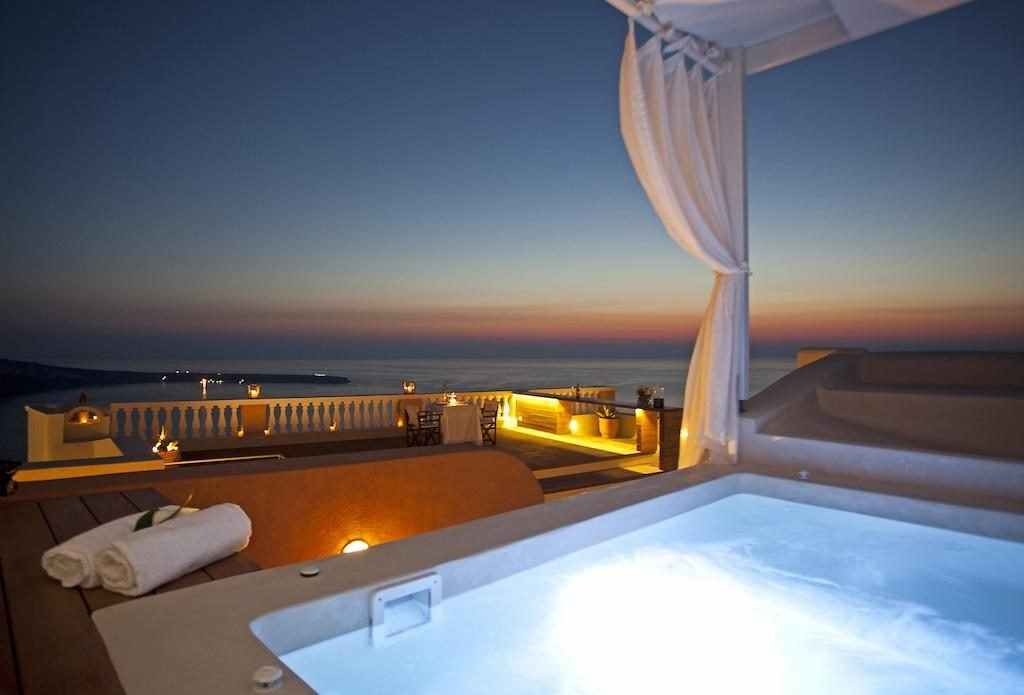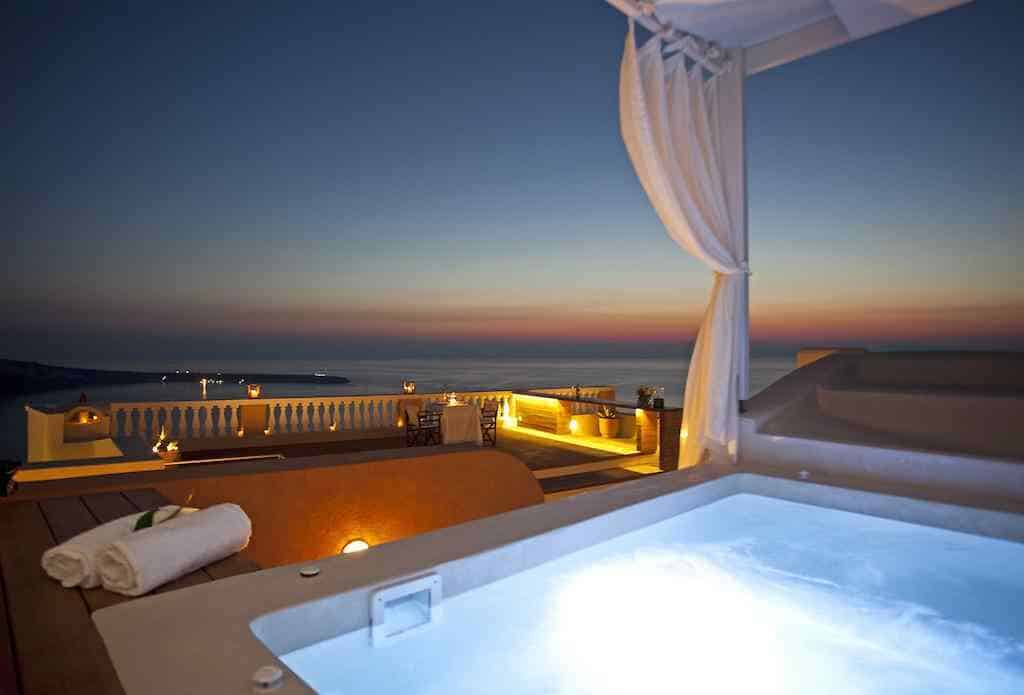 High up the main road and streets of Oia, this fabulous villa is a bit isolated from the tourist area. Though there are still dining places and stores outside the property. The villa is large and can accommodate up to 8 people. It is a nice place to catch the magnificent sunset. The deck at the rooftop is large. The kitchen is well furnished. Great bonus is the congenial and hospitable owners.

Close to Oia
Contact No. +30 2286 071647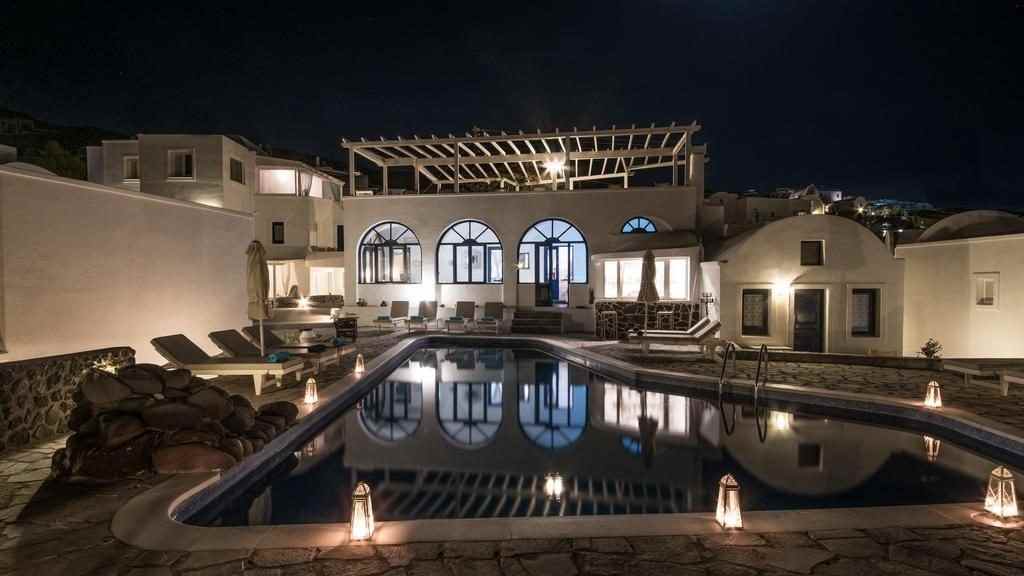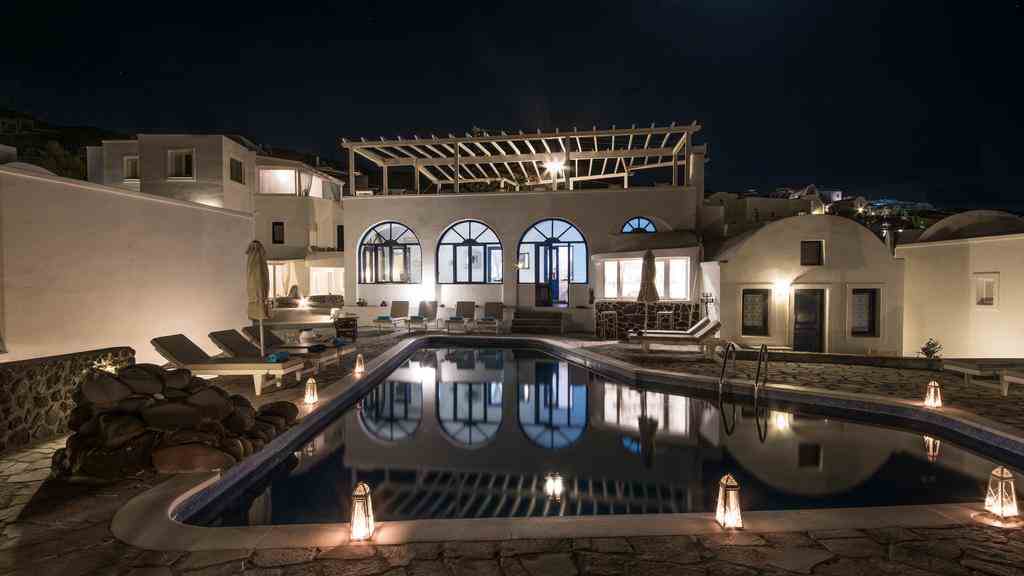 You can reach Oia's centre around 20 minutes by walking, passing along the caldera's path. Across the hotel is the bus stop of buses to and from Fira and Oia. The rooms are large. There is also an amazing pool. Breakfast is free. Villa Agnadi is definitely worth your money. 
Family Hotels in Kamari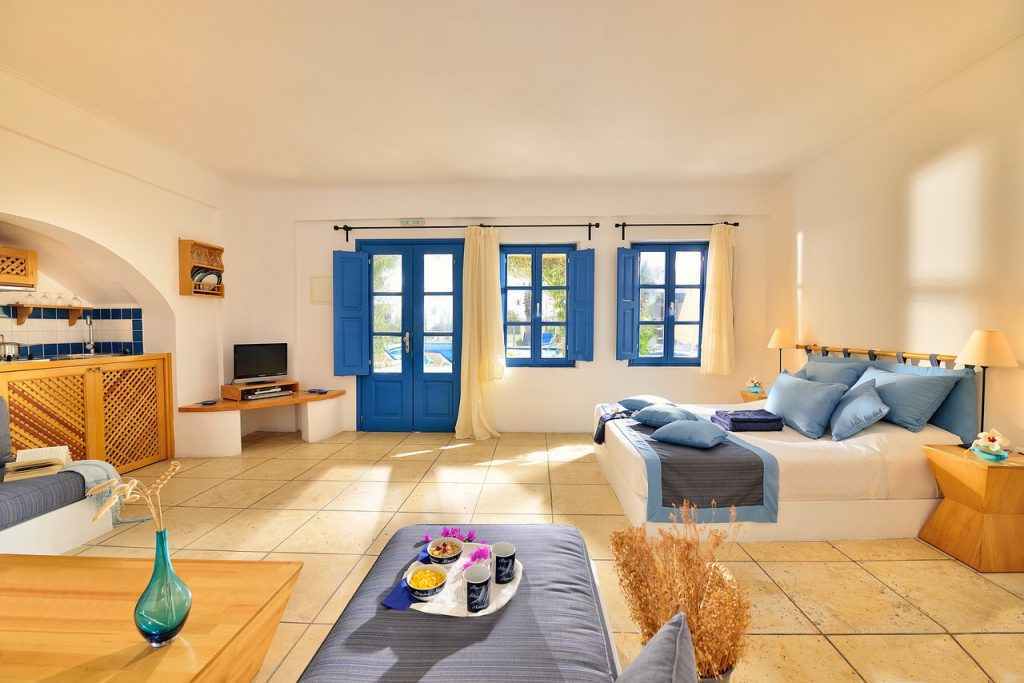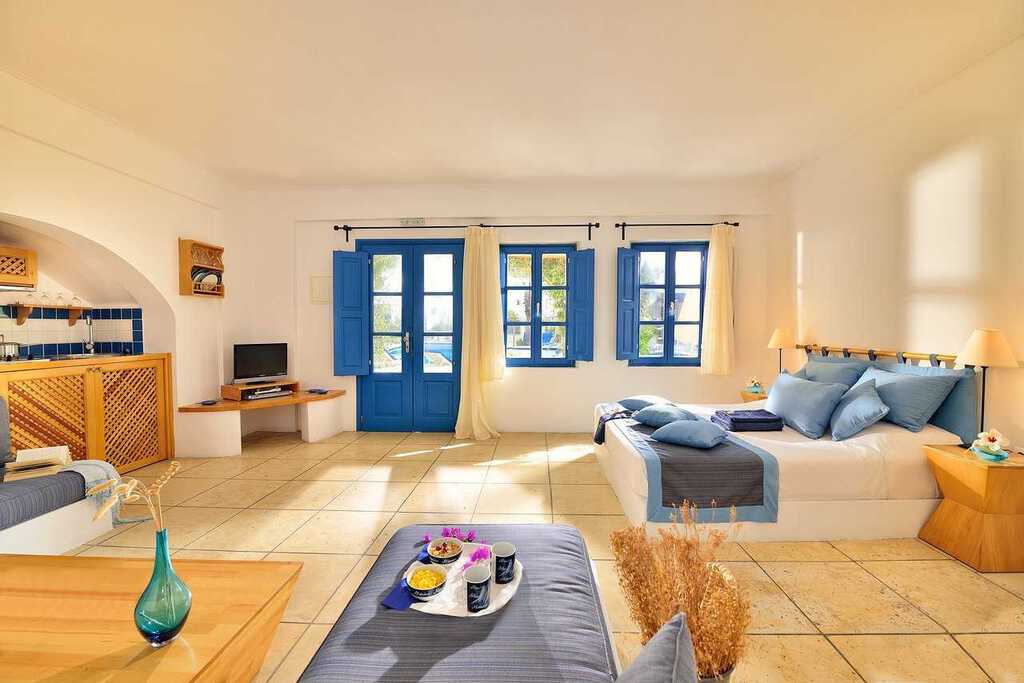 The beach and various dining places are just walking distance from the hotel. The apartments are pretty 2-storey structure. There is also a big pool. 
Family Hotels in Perissa
Contact No. : +30 2286 085015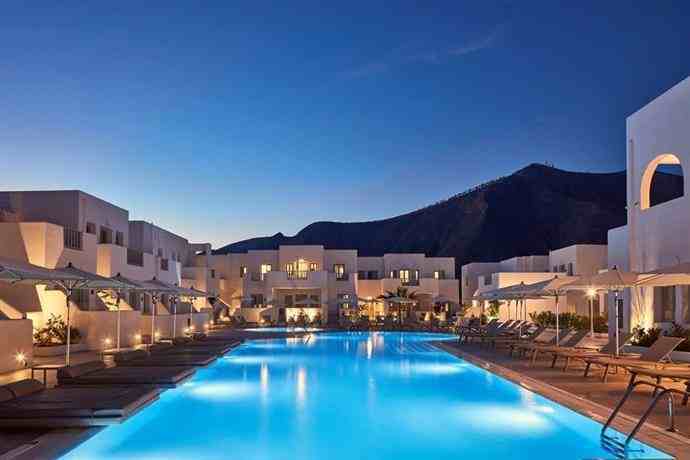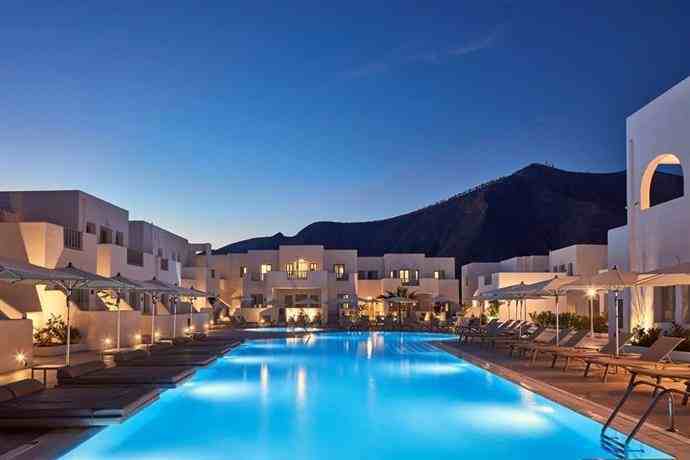 Fabulously situated in the beach of Perissa, it is reputed to have the best sand among the beaches of Santorini. It is near dining and dessert places. Family apartments of split-level style include 1 double bed in the bedroom on the 2ndfloor and 2 single beds on the 1stfloor.
If you have any questions, email us at [email protected]
Read more:
When to visit Santorini
Where to eat in Santorini
How to get from Athens to Santorini
Santorini's Infinity Pools
Exploring Santorini's beaches
How to get from Crete to Santorini
How to get from Mykonos to Santorini