Where To Stay in Amalfi Coast
Where to stay on the Amalfi Coast, which village to choose for a good, cheap night's sleep on the Amalfi Coast. In this post we will talk about the best villages to stay in, advantages, disadvantages and our opinion about each of the options.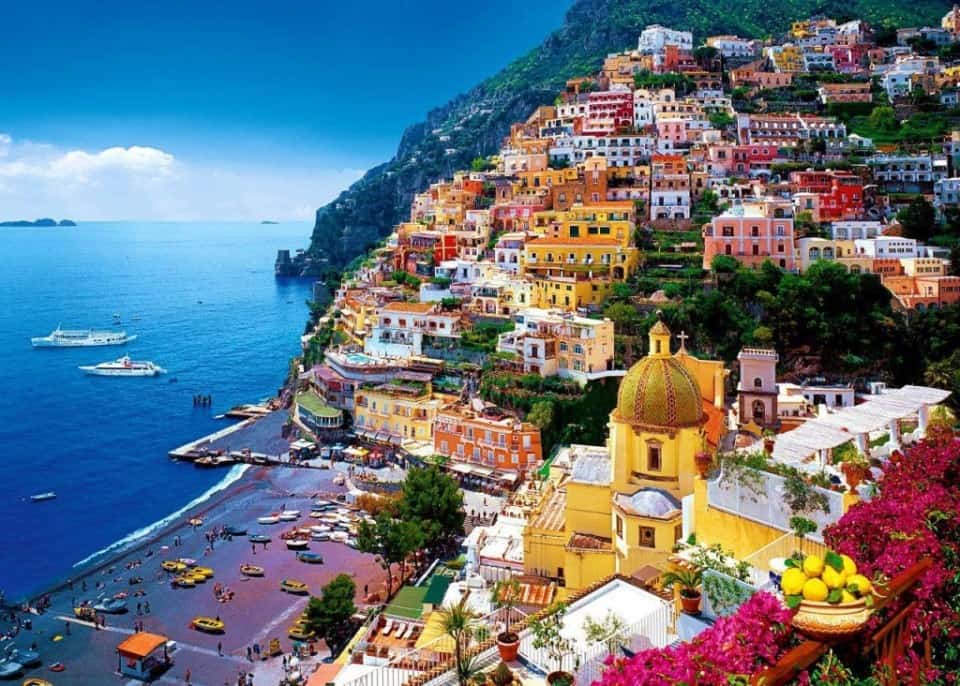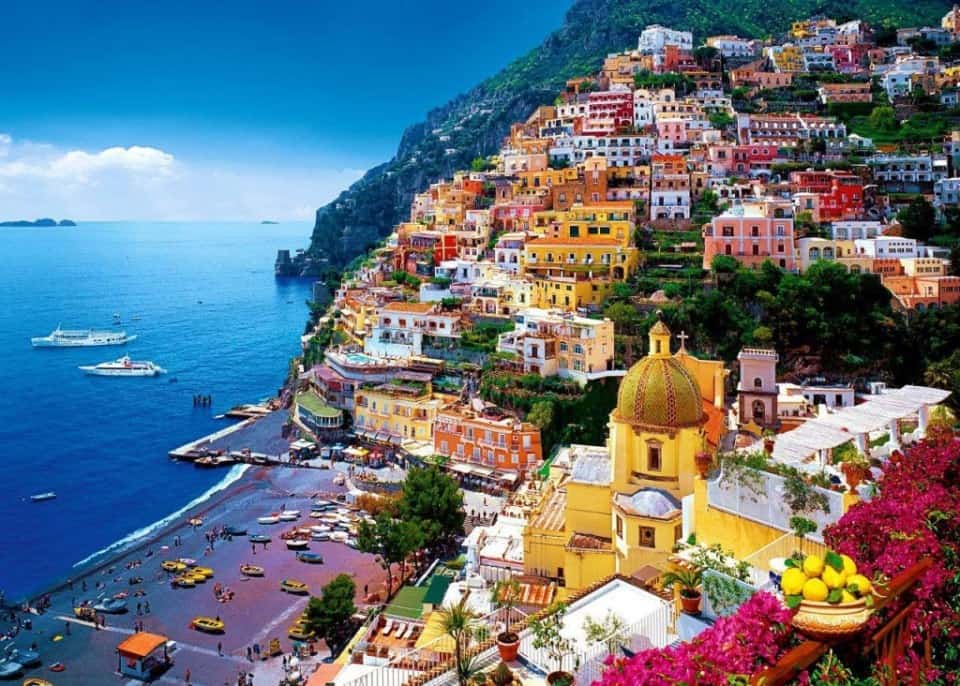 We will talk about Ravello, Furore, Maiori, Minori, Praiano, Atrani, Salerno and Sorrento, advantages and disadvantages, with tips and recommendations for an unforgettable holiday!
Read more about Amalfi:
Amalfi Coast Travel Guide
Things To Do in Amalfi Coast
Which are the villages where to stay on the Amalfi Coast?
The Amalfi Coast is a group of 13 villages distributed along the coast of the Gulf of Salerno. They can be visited comfortably by car, bus or even better by boat. If you visit the Amalfi Coast for a few days, even a week, it is best to look for accommodation in one village and from there visit the others by public transport or by car. The distance between the villages on the Amalfi Coast is small and it is quite easy to travel between them.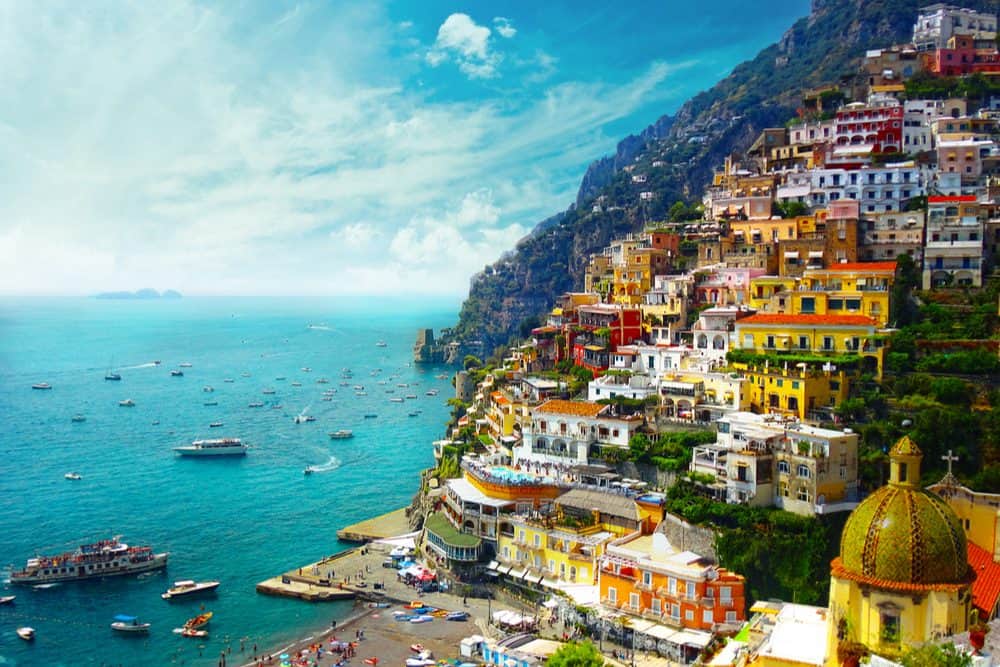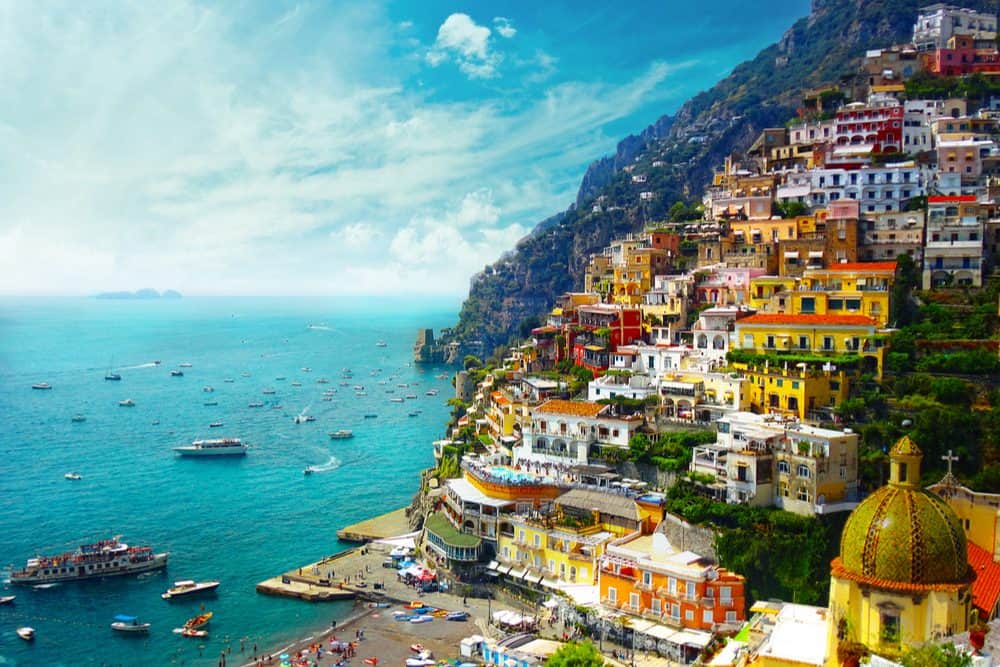 To find the best accommodation on the Amalfi Coast you have to consider your budget, how many days you spend in the area, how many people travel and the type of hotel or apartment you want. Below you will find my advice according to your budget, time and amenities to find your ideal hotel or apartment during your trip to the Amalfi Coast.
Where to stay?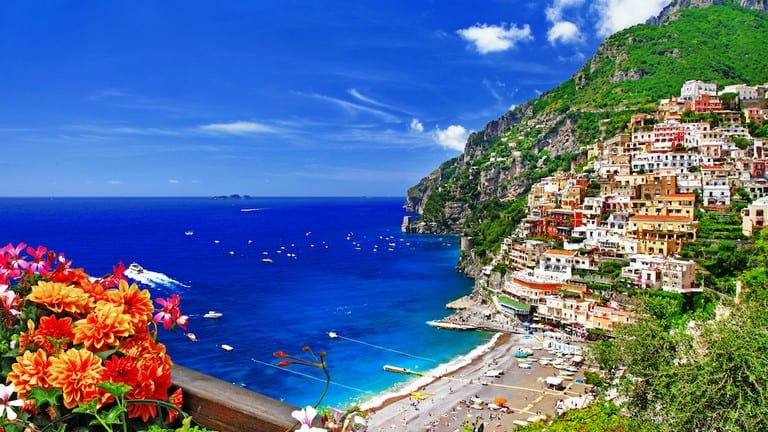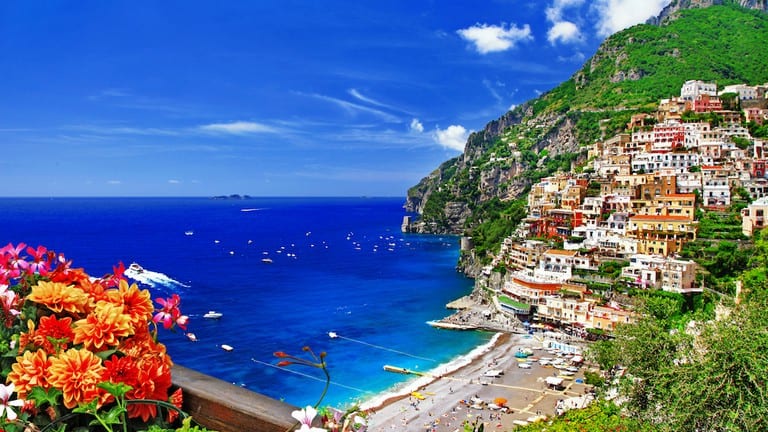 Hotels in the main cities of the Amalfi Coast are usually more expensive than in the rest of the area. Obviously the main advantage is to experience the atmosphere of the city, not to lose time by bus, boat, etc, and to be able to live the night of the city without worrying about timetables.
The most popular cities to stay in on the Amalfi Coast are Amalfi, Positano and Ravello. These are the three most visited and recommended cities where to stay to experience the beauty of this Italian coast.
Obviously they tend to be the most expensive, it is a question of choosing whether to save time or money. Especially in summer when moving around the Amalfi Coast is usually quite heavy because of the traffic and the amount of tourists.
Last minute offers on Amalfi Coast with Booking
Accommodation in Amalfi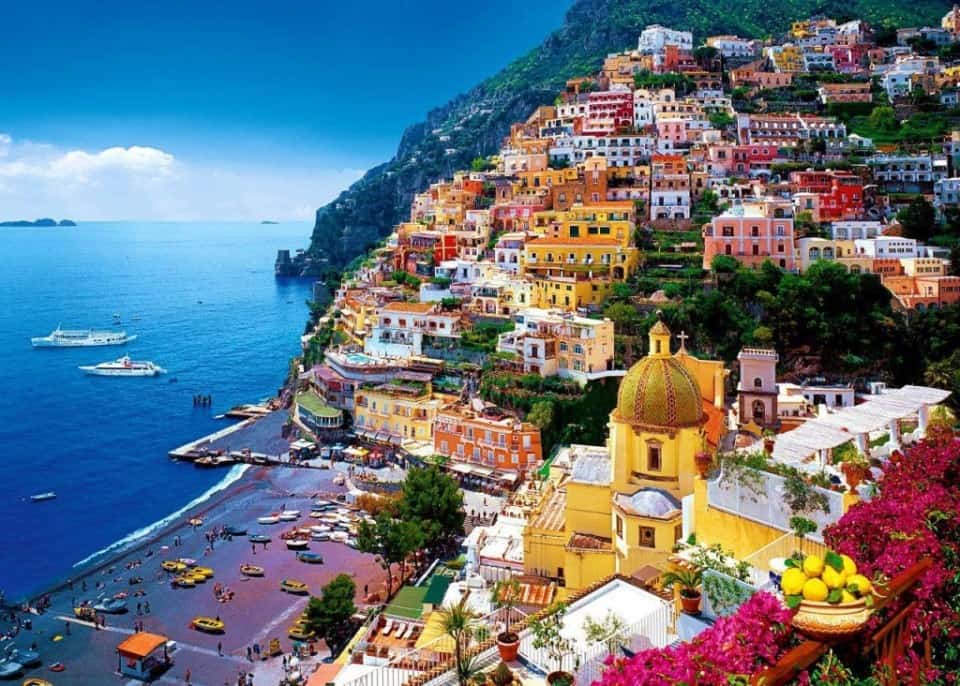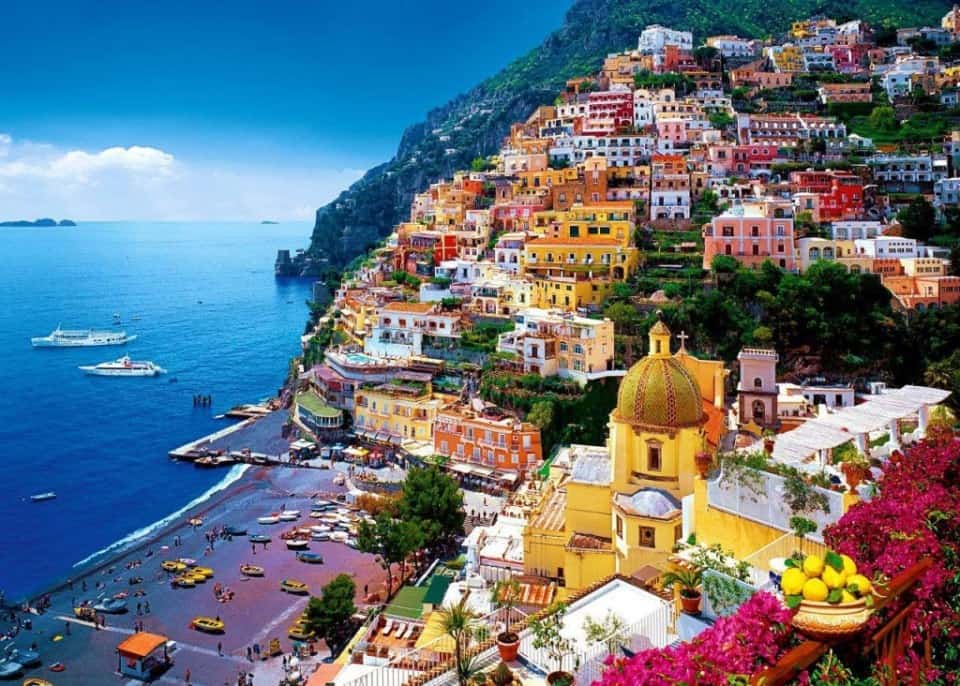 Amalfi is the most important city of the whole coast, not for nothing it gives the name to the whole area. It was an important maritime city, with a past rich in history and power. Mastering the sea and the art of paper, it was one of the 4 Italian maritime republics. To have an idea of its importance, it is enough to know that the other three are: Venice, Genoa and Pisa. It is certainly one of the cities to visit on the Amalfi Coast and of course if you can stay in Amalfi you will not be disappointed.
Here I leave you with what I consider the best hotels and apartments to stay in Amalfi:
Hotel Fontana 3 stars – Beautiful hotel right in front of St. Andrew's Cathedral in Amalfi's main square
Albergo S. Andrea 2 stars – Good prices, in front of St. Andrew's Cathedral
Residenza Pansa B&B – Spacious rooms, good location and prices Ideal if you travel with your family.
Amalfitano Apartments – 2 apartments for 5 people, with sea view and terrace. Ideal for travelling with the family and in groups. Excellent location.
Advantages of staying in Amalfi
I recommend staying in Amalfi if you don't want to waste time by car, bus, boat. In summer the traffic on the SS163 is usually quite heavy.
Also for families and people with motor problems. Amalfi is a fairly flat city (compared to the others). But I recommend you to always check if the hotel has an elevator, and how the entrance is. Some have stairs to enter which can be a problem for people with reduced mobility.
Amalfi is very beautiful and has a lot to visit, the Cathedral, its streets, the beach, and its squares.
Accommodation in Positano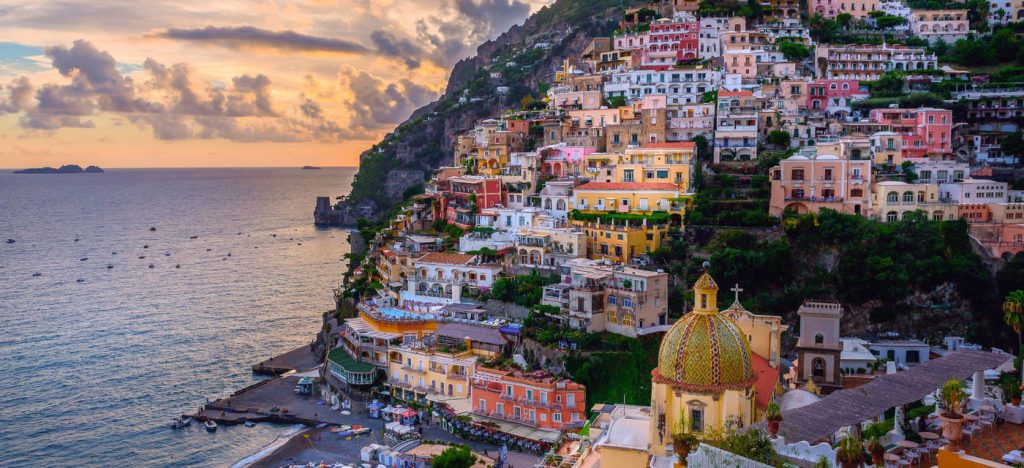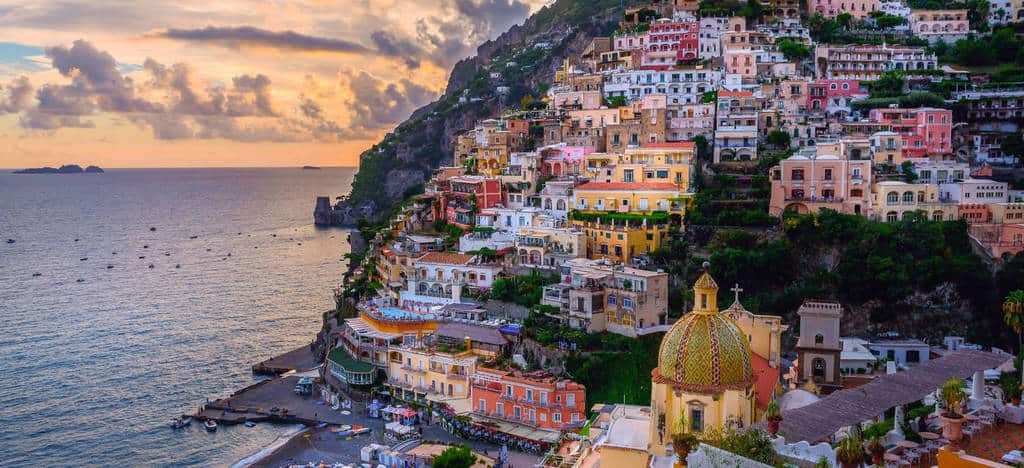 Positano is one of the most romantic cities on the Amalfi Coast. Its panoramic views, its red houses, and the shops, bars, ristorantes give an excellent summer atmosphere. Accommodation is usually quite expensive, but it is one of the cities that offers the best hotels on the entire Amalfi Coast.
Here you can find the best hotels and apartments in Positano:
Hotel Marincanto 4 stars – Beautiful views, good position. Romantic, ideal for couples.
Covo Dei Saraceni 5 stars – A dream come true, excellent location, panoramic pool!
Hotel Reginella 3 stars – On the top, beautiful views, good prices.
Villa Flavio Gioia – Several apartments for 2, 4 and 6 people. Ideal if you travel with your family or group.
Disadvantages of staying in Positano
I have to warn you that Positano is practically a village of stairs. You have to go up and down thousands and thousands of stairs to get from one part of town to another, so most hostels, B&Bs and hotels are usually in "uncomfortable" positions.
Keep this in mind when booking and especially when carrying luggage. I have seen many people literally "suffer" with their luggage on the endless stairs of Positano! Even in the summer you will find people who offer the service of carrying your luggage in exchange for a few euros, but don't count on that too much, the best thing is to carry little luggage or find a hotel with easy access.
Accommodation in Ravello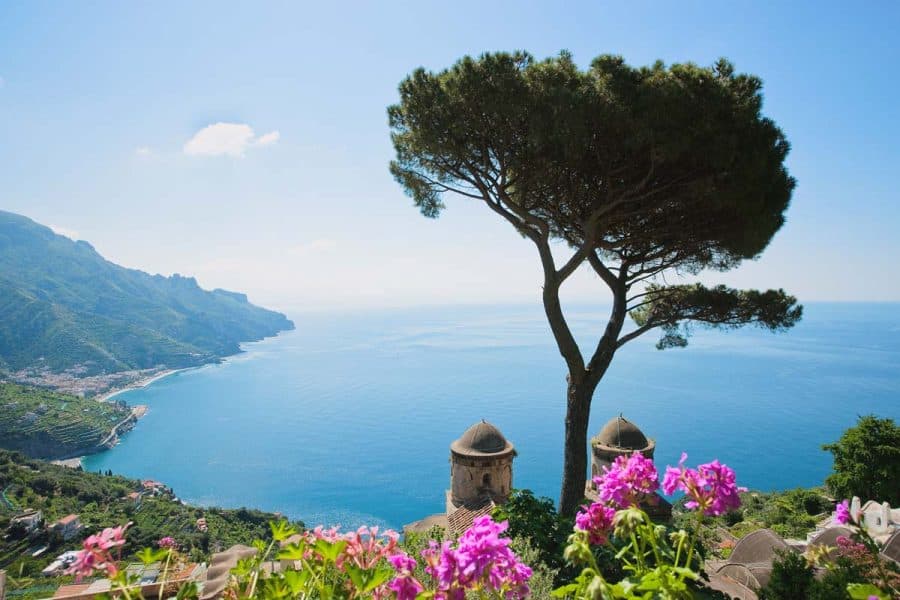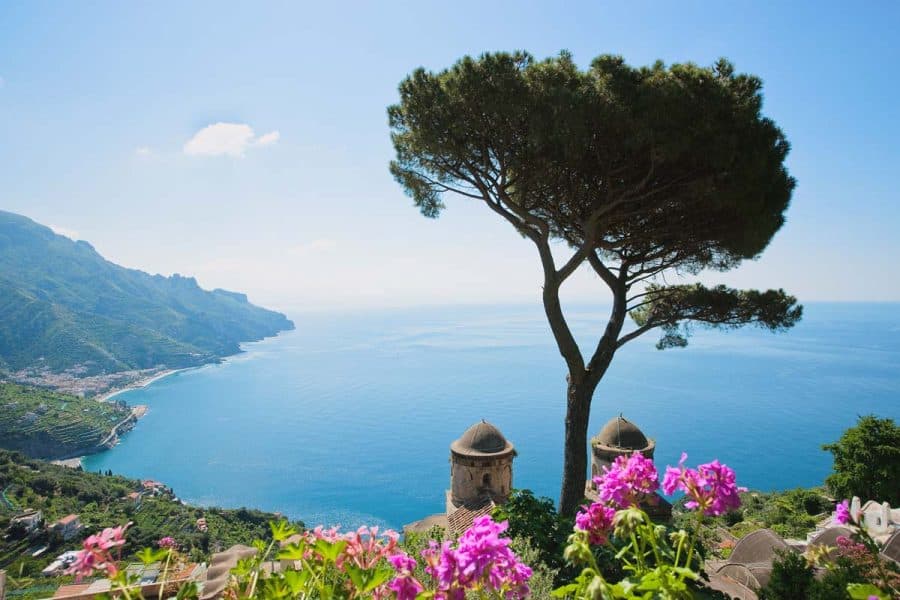 Ravello is the only town on the Amalfi Coast that is not "on board" the sea, it is located high above the whole Gulf of Salerno. It is beautiful for its Cathedral and the Ruffolo and Cimbrone villas, where you cannot see the views from the balcony of infinity.
Ravello is known for the music festival that takes place every summer, for cultural events and the production of limoncello. There are many hotels and apartments to be found in Ravello. If you travel by car it is a good option where to stay since it is easier to find parking than in Positano and Amalfi.
The hotels in the historic center are easily accessible, if you move away from the center is better to check that they do not have many stairs. You can use google maps for example to see the entrance of the hotel.=
If you travel by bus, I do not recommend you to stay in Ravello, because you will have to go up and down, making change in Amalfi, every day to visit the rest of the Amalfi Coast, and the buses that go up are not always punctual.
Best hotels and apartments to stay in Ravello:
Hotel Rufolo 4 stars – Beautiful panoramic views, open-air swimming pool. With paid parking, and spa.
Hotel Toro 3 stars – Quiet and relaxing atmosphere, with garden, bar and excellent breakfast.
Garden Hotel 3 stars – Beautiful hotel with open pool and panoramic views. Spacious double and triple rooms.
Casa Annunziata – Two apartments with view, and panoramic terrace. One for two people and one for 6.
Advantages of staying in Ravello
hotels and apartments with beautiful panoramic views, easy to find parking, better prices compared to Positano and Amalfi. Quiet, relaxing atmosphere, out of the traffic.
Where to stay on the Amalfi Coast to find cheap hotels?
The Amalfi Coast is one of the most visited areas in Italy, especially during the summer. Cities like Positano and Amalfi tend to have the highest prices on the coast. Let's see the best villages where to stay to find hotels at good prices.
Cheap accommodation on the Amalfi Coast:
Accommodation in Salerno – Cheapest option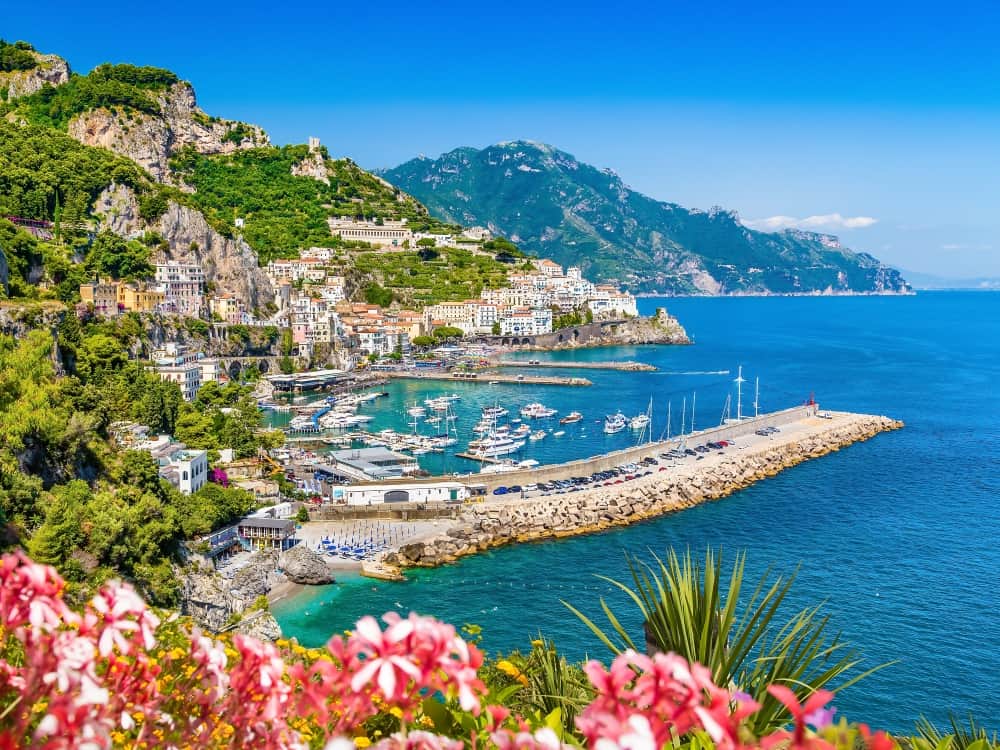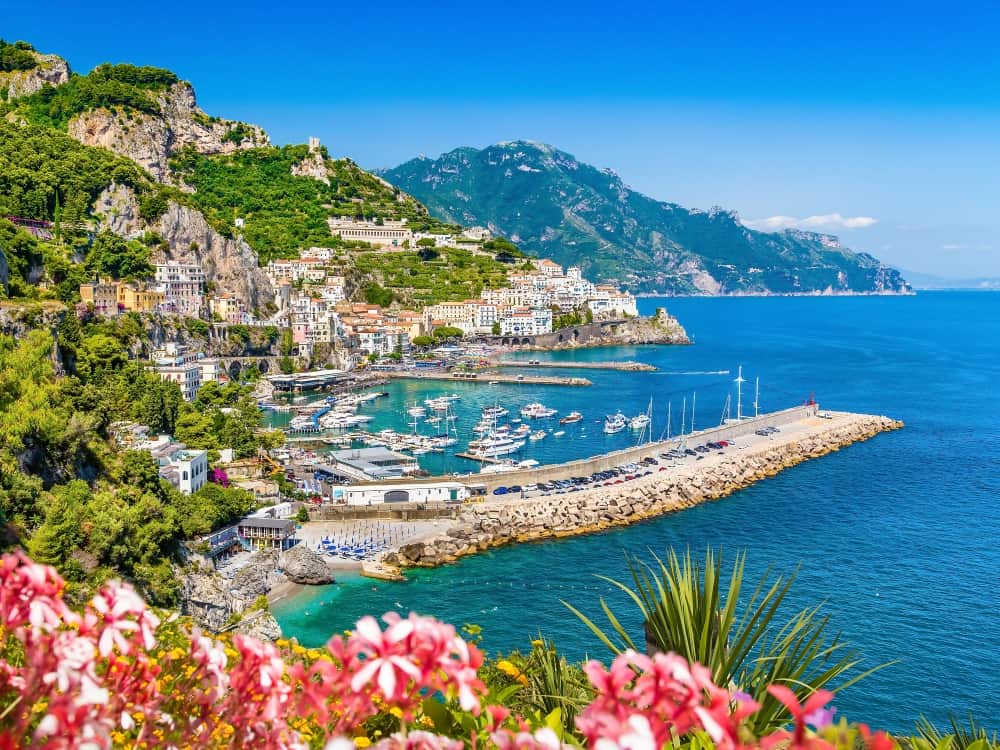 The cheapest option to stay on the Amalfi Coast, unless you find a super offer in another town, is usually to stay in the city of Salerno. Salerno is only 5 kms from Vietri sul Mare (the first town on the Amalfi Coast to be found) and has a wide range of hotels, hostels, B&Bs and apartments, all of good quality and excellent prices.
Another reason to choose Salerno as a base for visiting the Amalfi Coast is its location and the means of transport available. From the port of Salerno you can take a boat that will take you in a short time to the main cities of the Amalfi Coast such as Amalfi, Positano, Mairoi, and even the island of Capri. Being Salerno a less touristic city, you will find the best prices, many offers. The only thing I can recommend is to read very well the opinions of the people who have already slept in the Hotel before booking. Also check on the map where the hotel is located and if it is near the means of transport.
Book hotels at the best prices in Salerno
Here I leave you with what I consider to be the best hotels and apartments in Salerno, according to price, category and location in the historic centre.
Hotel Montestella 3 stars – In the historical centre in the pedestrian area, modern, comfortable with an excellent quality/price ratio.
Hotel Plaza 3 stars – A few steps from the station and the port. Modern, comfortable, with all the services of the category.
B&B Monica's House – Near the train station, excellent value for money.
B&B Divina Salerno – In the historical centre, small semplice, familiar with good prices.
Number 5 – Small apartments for 2 people, excellent location, restored in modern style. Ideal if you visit the area for several days.
The Place – Rooms and apartment for 6 people. Located in the historical center.
Mountain villages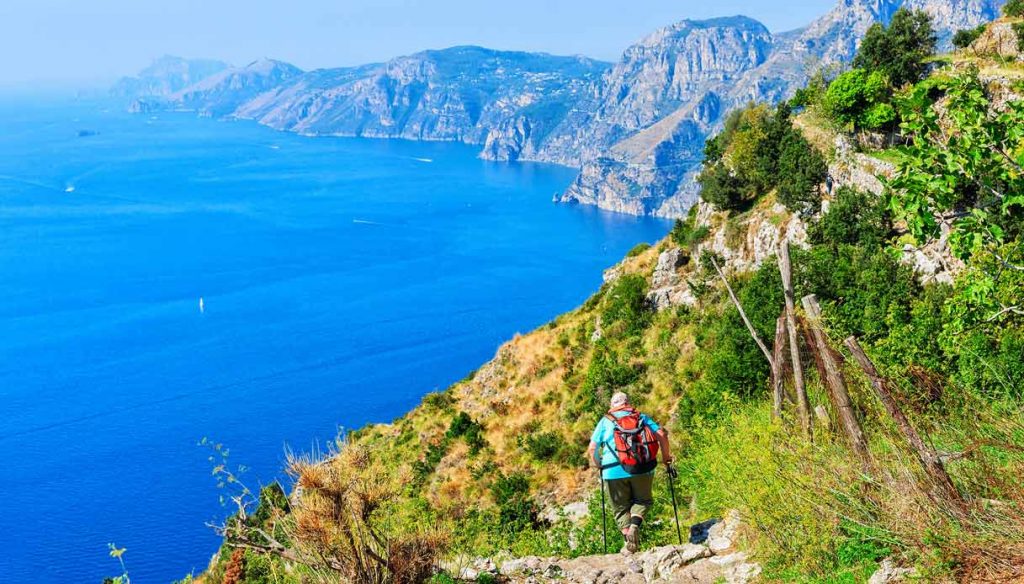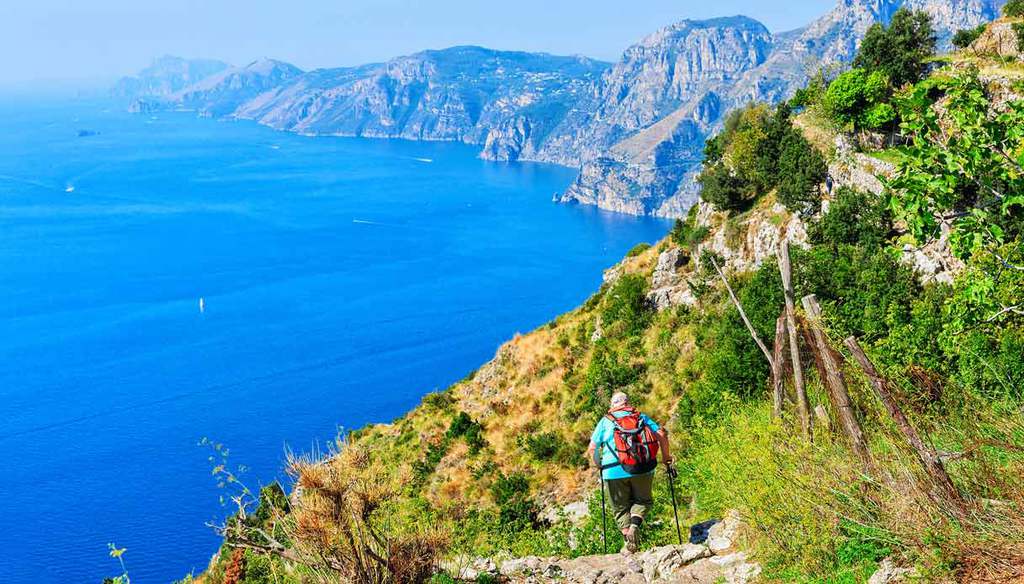 The Amalfi Coast is located in the Regional Park of Monti Lattari, where there are many small towns, some of them almost villages, which offer a more economical type of accommodation: apartments, B&B, hostels, 1, 2 or 3 star hotels.
Staying in the mountain villages is a good option to enjoy the real Italian small town life. Due to the difficulty of access I recommend it if you travel by car, in case you travel without a car I recommend research very well the buses and the accessibility to the hotel. Among some of the villages you can consider: Tramonti, Sambuco, Ravello, Scala, San Lazzaro, Pianillo, Furore, Nocello, among many others.
Among the hotels and apartments that you can find in the mountains of the Monti Lattari Regional Park, I can recommend the following:
A 2 Passi Dagli Dei – In Agerola , practically on Praiano, near Positano. With parking, easy access, excellent prices.
B&B Il Girasole in Agerola. Beautiful b&b with delicious breakfast included. Parking.
Agriturismo Orrido di Pino in Agerola. Typical Agriturismo, with restaurant and typical food. Panoramic views, ideal for families.
B&B Oliva in Scala (over Atrani, Amalfi and Ravello) – Apartment for 4 people, classic with panoramic views.
Penguin B&B in Scala (over Atrani, Amalfi and Ravello) – Near Ravello, large, typical decoration, excellent home-made food.
Hotel La Margherita – Villa Giuseppina 3 stars in Scala – With panoramic views, swimming pool, parking, restaurant. Beautiful views.
B&B Bouganville in Tramonti – About Maiori – Beautiful views, family treatment, good prices.
Villa Inn Costa in Tramonti – Houses and apartments, common swimming pool, barbecue area, parking. Excellent prices.

Accommodation in Sorrento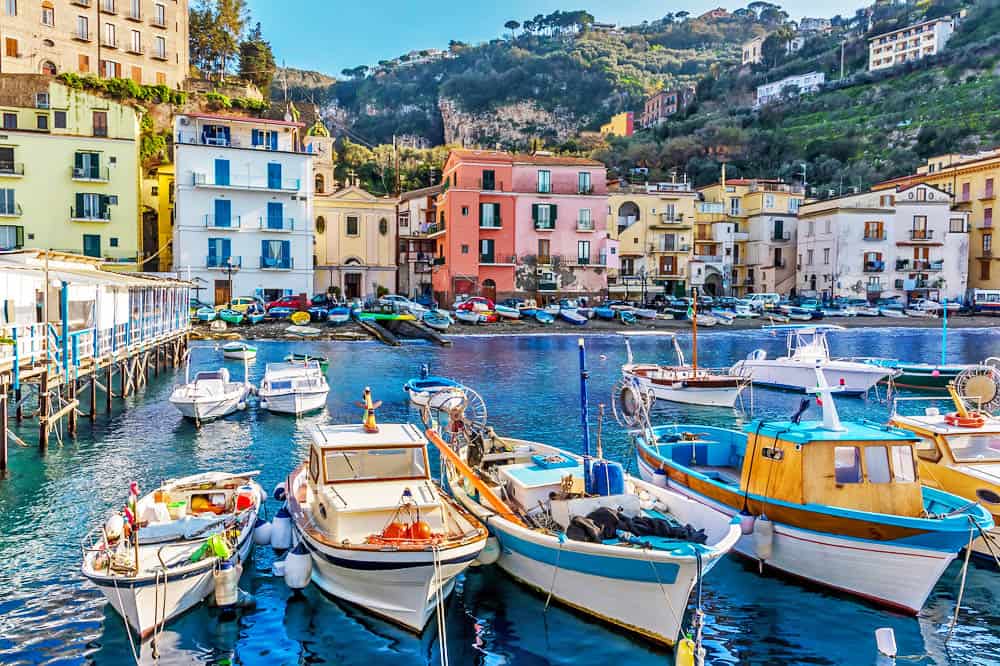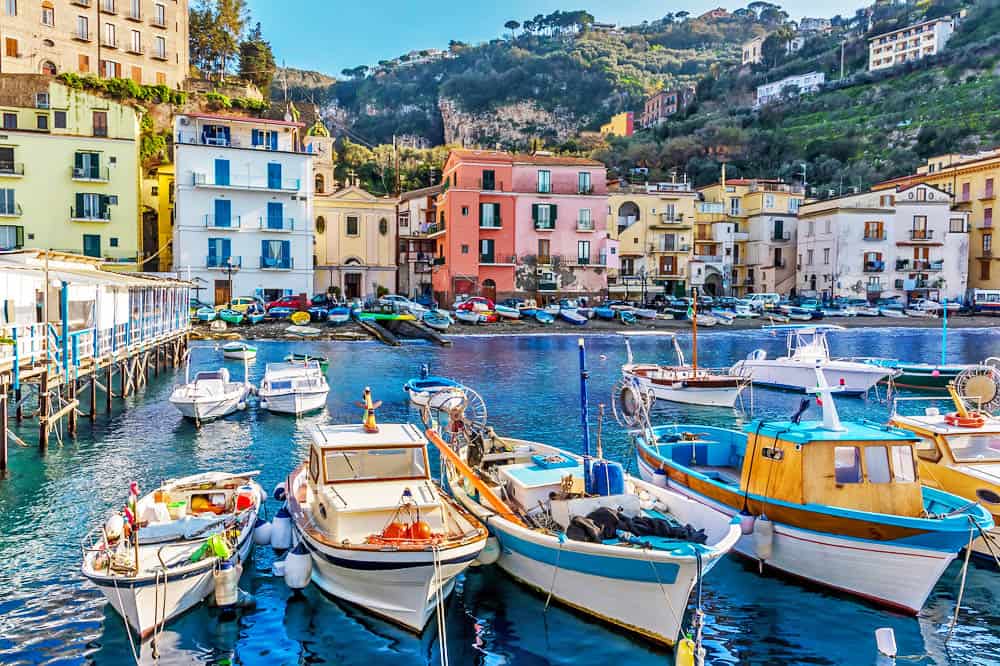 Sorrento is another famous town where you can stay to visit the Amalfi Coast. Although it is not part of the Amalfi Coast, because of its proximity it is a popular destination to make a base for visiting the area.
It is very close to Positano (about 30 minutes without traffic), and you can also take a boat to visit Capri, Ischia, Procida, Amalfi, Positano, Naples. It is a quiet city, with good nightlife, excellent gastronomy, you can walk very well.
Best hotels and apartments in Sorrento:
Imperial Hotel Tramontano 4 stars – Ideal position, spacious rooms, with swimming pool and garden.
Hotel Villa Di Sorrento 3 stars – Offers rooms and apartment. Double, triple and family rooms. Good position and prices.
Hotel Nice 1 star – near the train station, cheap prices, good rooms.
Villa La Terrazza – Three apartments with panoramic views. For 2, 4 and 6 persons.
Where to stay to enjoy the beaches?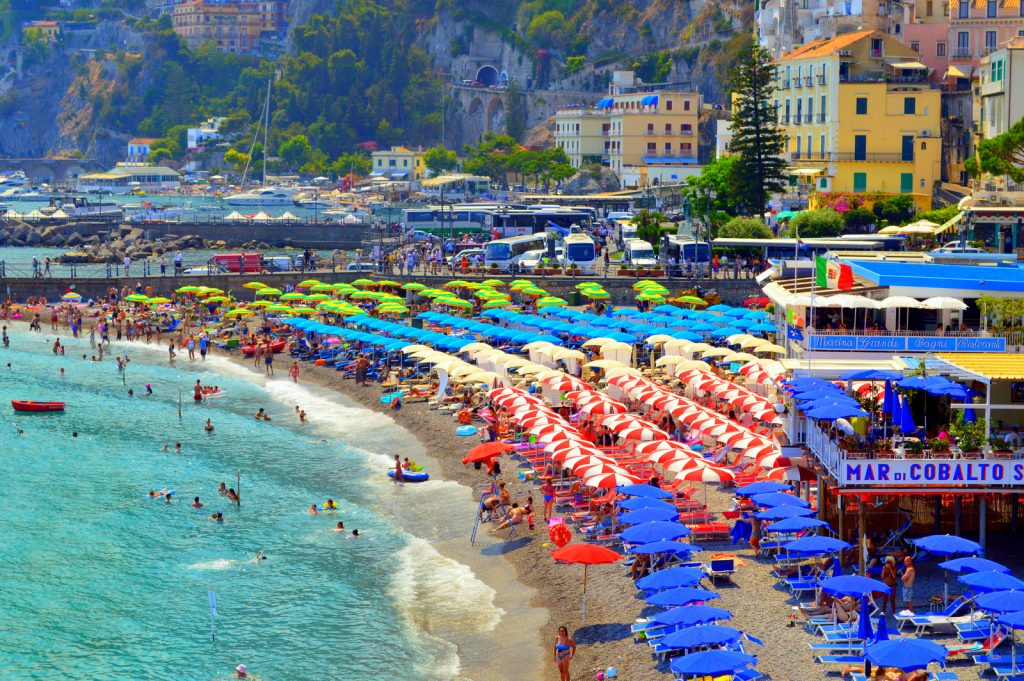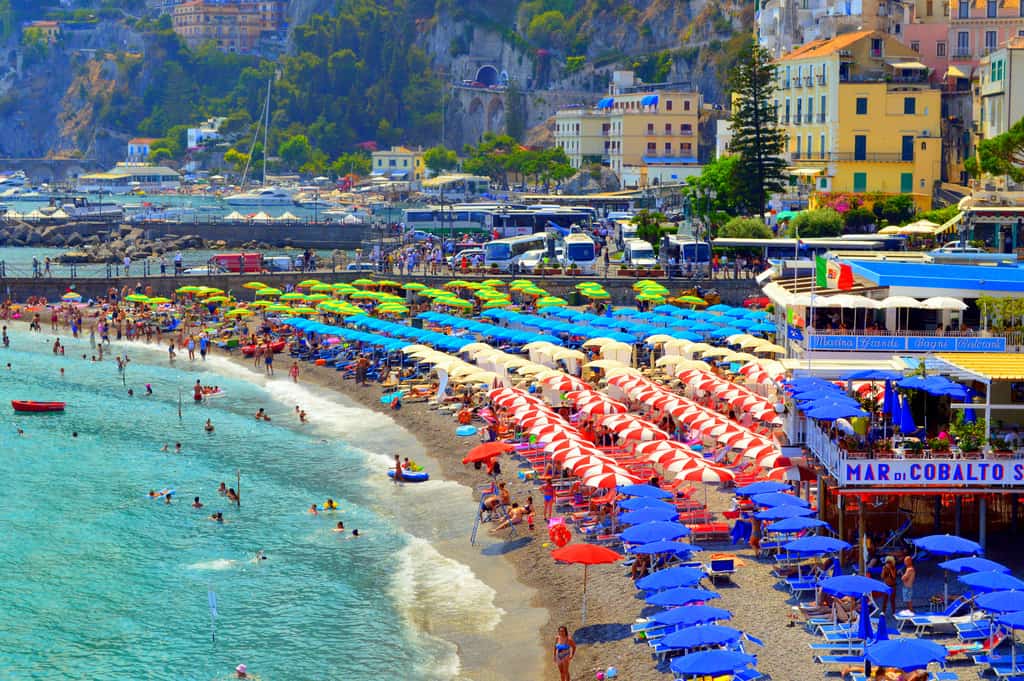 An excellent option for accommodation on the Amalfi Coast are the towns of Maiori, Minori and Cetara. The first two offer the most spacious beaches in the whole Amalfi Coast, both have a flat and spacious historical centre and parking facilities.
Cetara is a small fishing village, where you will be able to live the everyday life of an old and quiet village. If you want to know about the beaches you can read our dedicated post: Best Beaches of the Amalfi Coast.