Santorini Honeymoon Hotels
The best hotel for a honeymoon in Santorini is Grace Santorini because of its superb service and incredible rooms. Another hotel that is worth mentioning is Katikies in Oia. Words can't describe how good their rooms are. However, if you're on a budget, keep in mind both hotels are pretty expensive. Additionally, they're always fully booked as they've won many awards so you'll need to book several months in advance.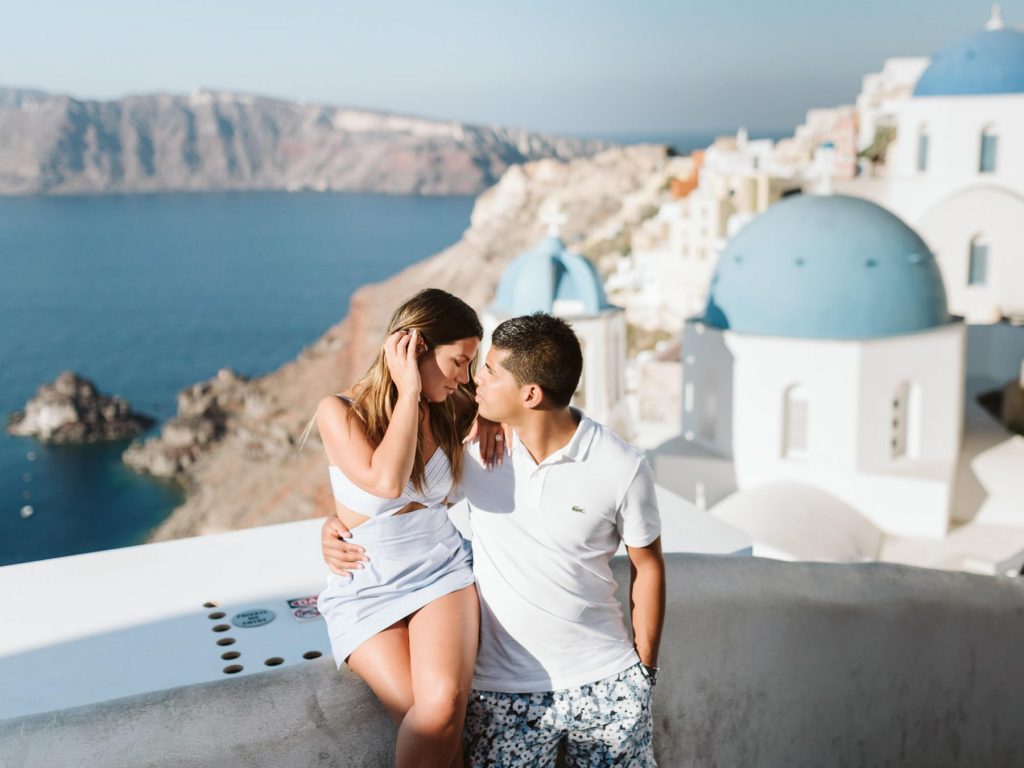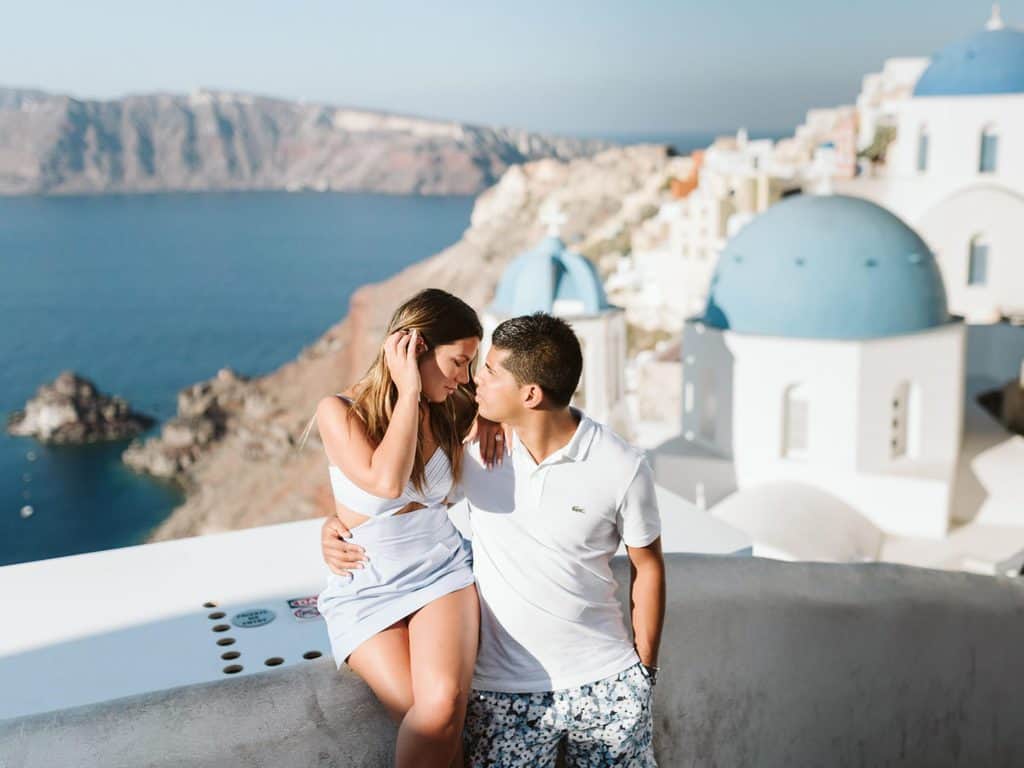 For affordable hotels, it would be a great idea to stay in towns like Oia, Fira, Pyrgos and Akrotiri. Some of the hotels here also offer great views of the caldera. That's a great bonus apart from the wonderful food and cool amenities.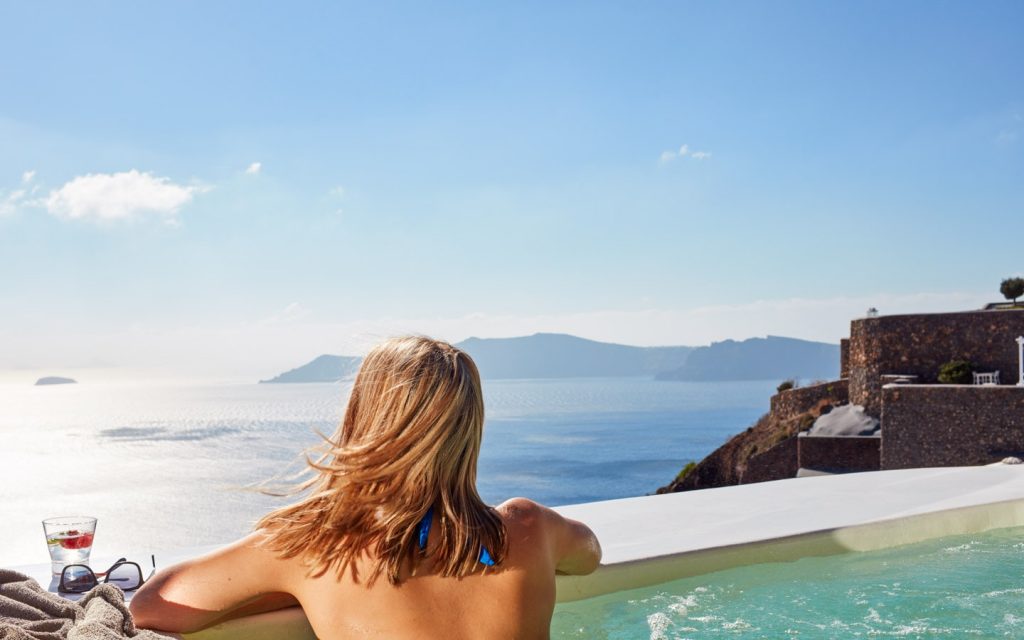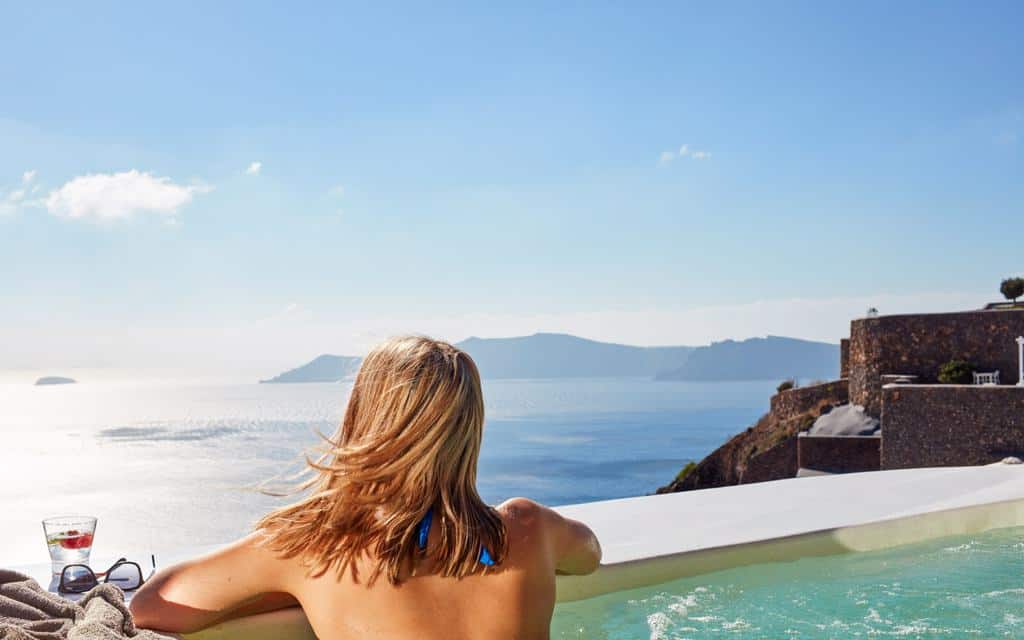 However, if you prefer an ideal location then you should book a stay in one of the 4 main towns. Don't forget to check out the groovy nightclubs at Fira as the locals there like to party like there's no tomorrow.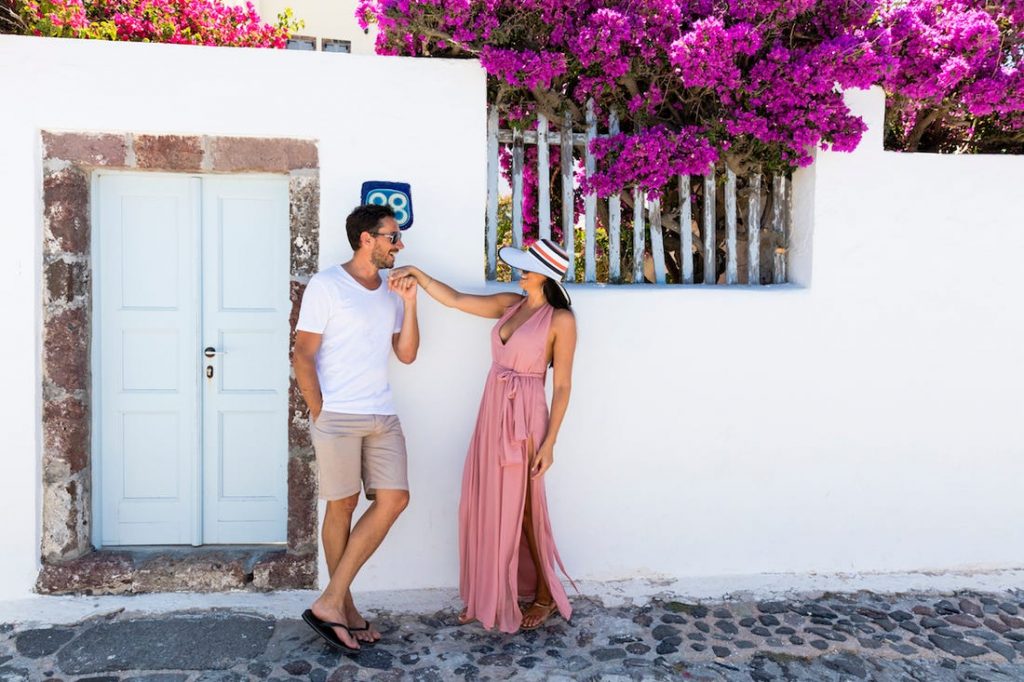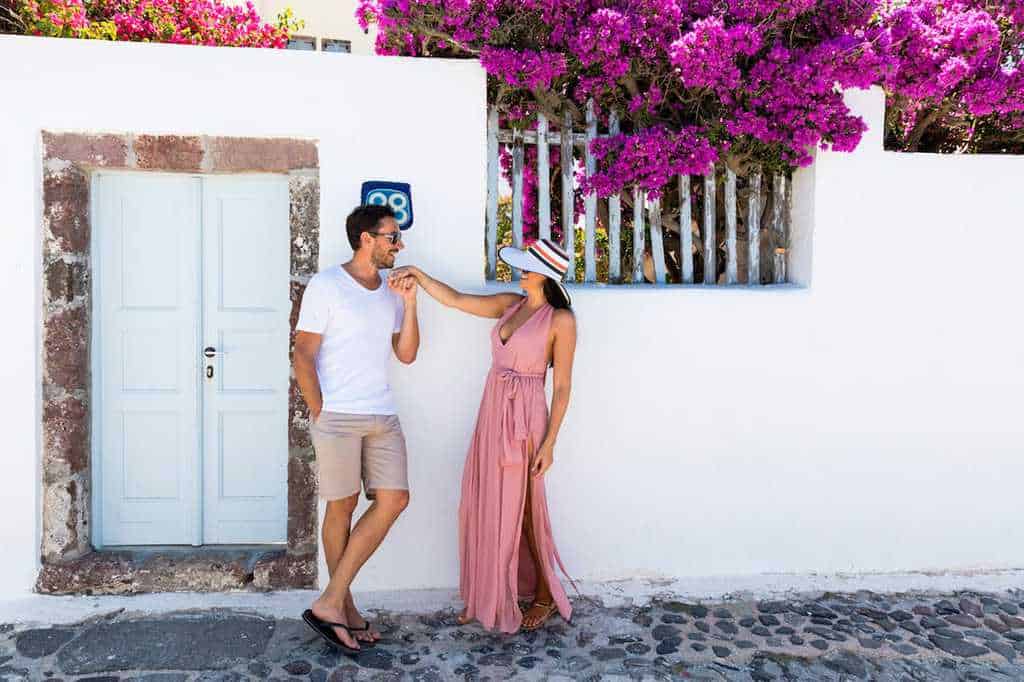 Perhaps, the best choice for those who want to book a honeymoon stay is Imerovigli even though some couples say it is a little too quiet for their liking. It really depends on the couple. If you want something in the middle, the best choice is Oia. 
Top Honeymoon Hotels in Santorini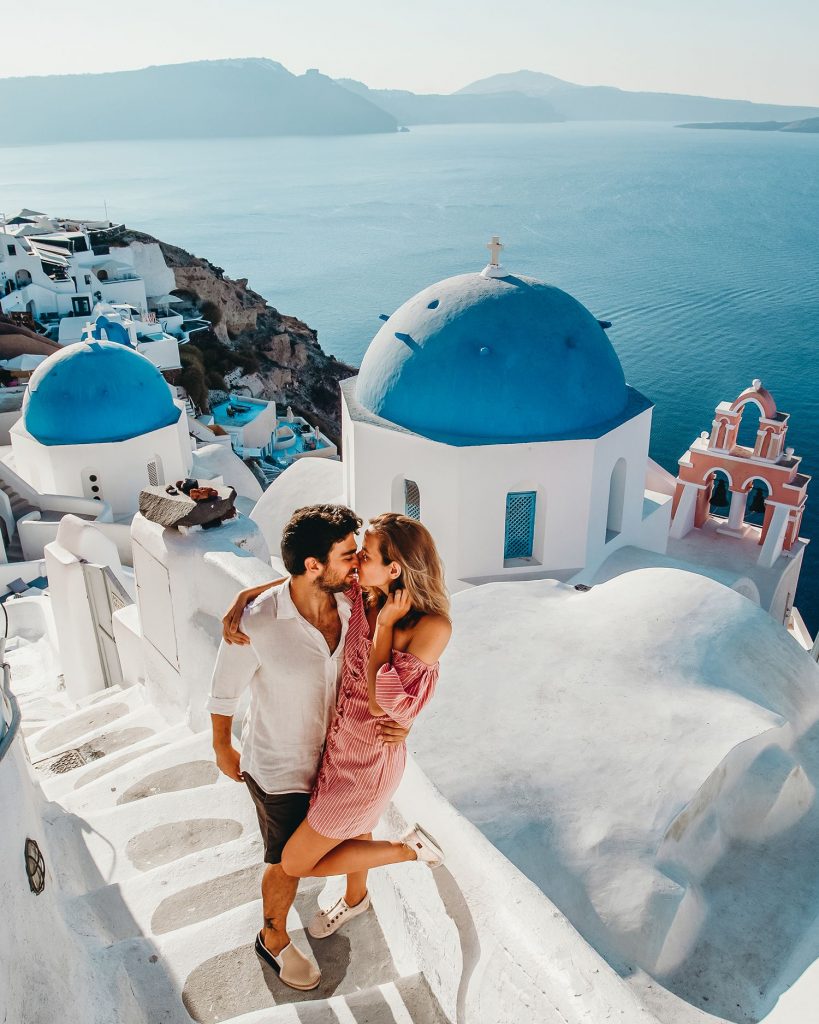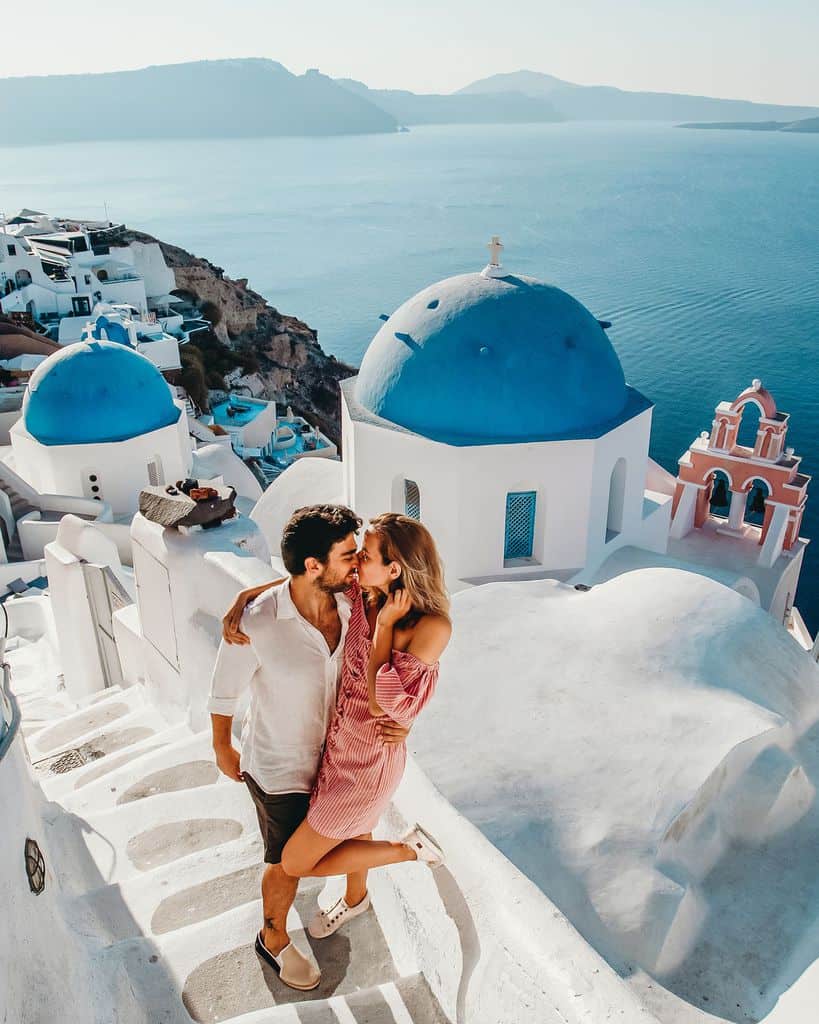 Fira
For those who have their mind set in staying at Fira, the best hotel is Cosmopolitan Hotel. Not only does it have great views, all the awesome bars are walking distance.
Cosmopolitan
Porto Fira Suites
Kavalari Hotel
Keti Hotel
Anteliz Suites
Aigialos Luxury Traditional Houses
Firostefani
Villa Ilias
Sun Rocks Hotel
Tsitouras Collection
Imerovigli
Chromata Hotel
Absolute Bliss Imerovigli Suites
Oia
Esperas Traditional Houses
Art Maisons
Oia Castle
Perivolas Hotel
Canaves Oia Hotel or Suites
Megalochori
Perissa Beach
Kamari
Looking for a little piece of paradise to relax after the excitement of the wedding? Santorini is the ideal destination for you. Enjoy the calm and the exceptional beauty of the landscape.
Choose the best hotels for your honeymoon in Santorini! Enjoy your stay!
Read more:
When to visit Santorini
Where to eat in Santorini
How to get from Athens to Santorini
Santorini's Infinity Pools
Exploring Santorini's beaches
How to get from Crete to Santorini
How to get from Mykonos to Santorini