Rome is our favorite city. Definitely. Why? Because while you walk through its streets you feel like you're in a Roman or Fellini movie, the food is delicious, the people are friendly, there are thousands of planes and wherever you go you always find something wonderful and surprising! Are you ready to travel to the eternal city? Here are the best places to stay in Rome.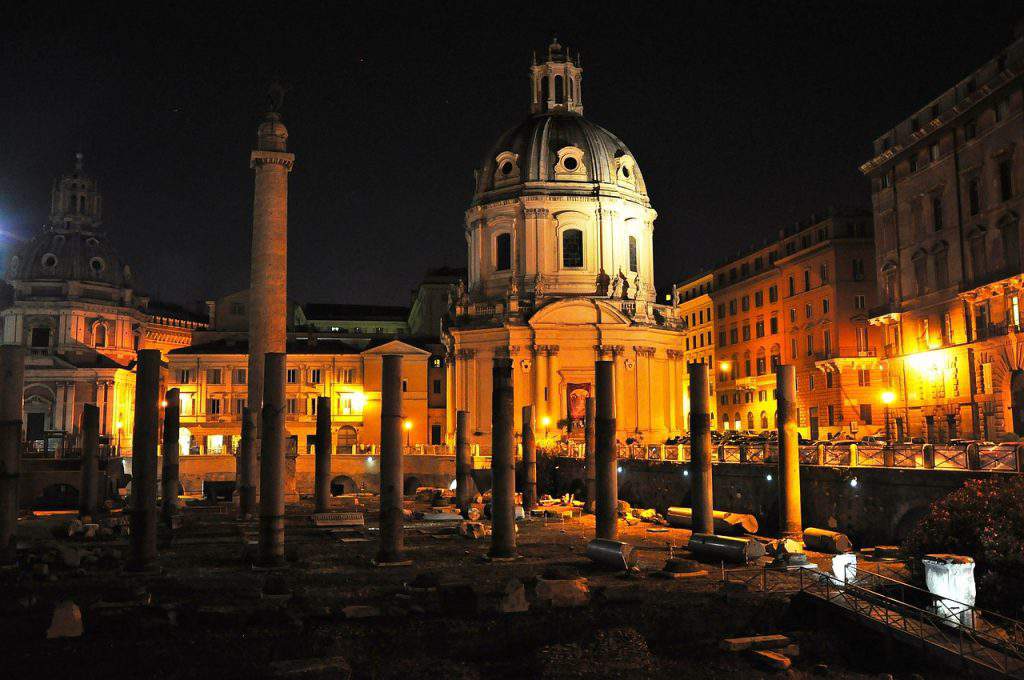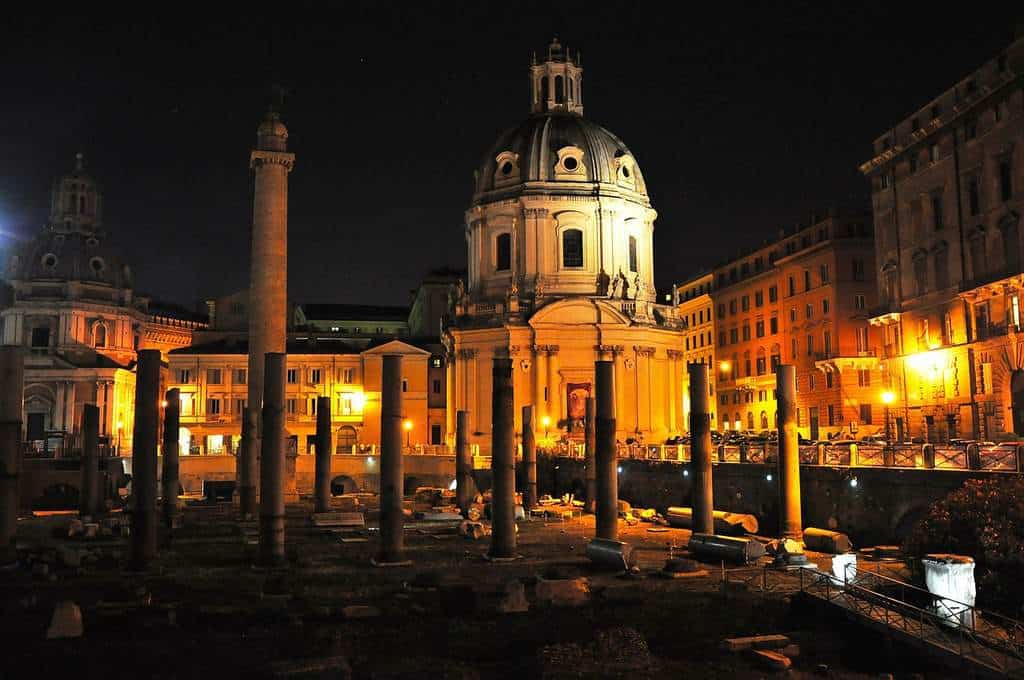 Where to Stay in Rome and Other Useful Information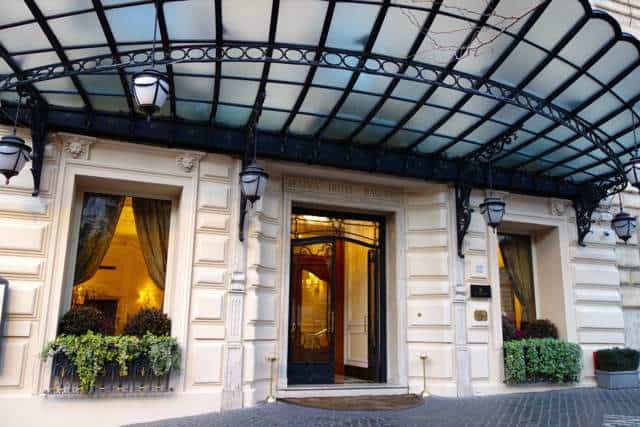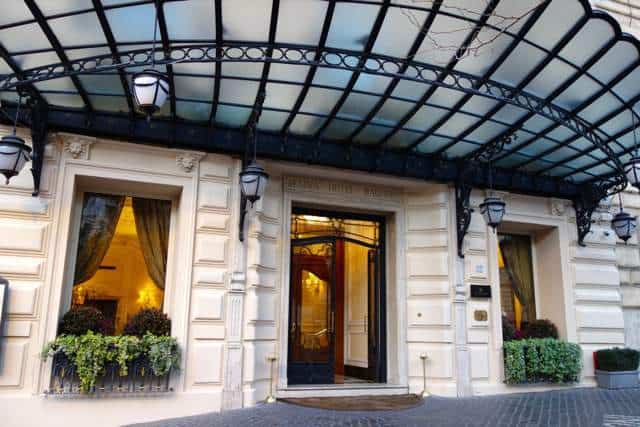 The most reliable online site to book your hotels for your Roman holiday is booking.com. 
What is the most ideal period to have my Roman holiday?
You can travel to Rome anytime of the year. However, the months of April and May as well as September and October are particularly ideal. 
The Top Neighborhoods in Rome for Travelers
Rome's Top Boutique Hotels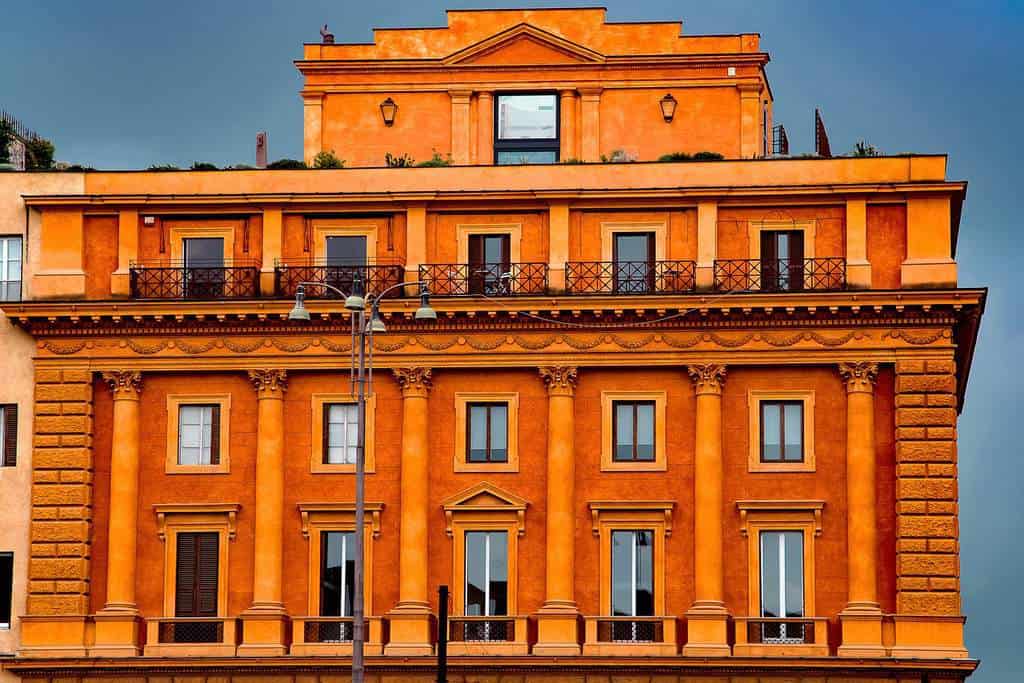 Rome's Top Luxury Hotels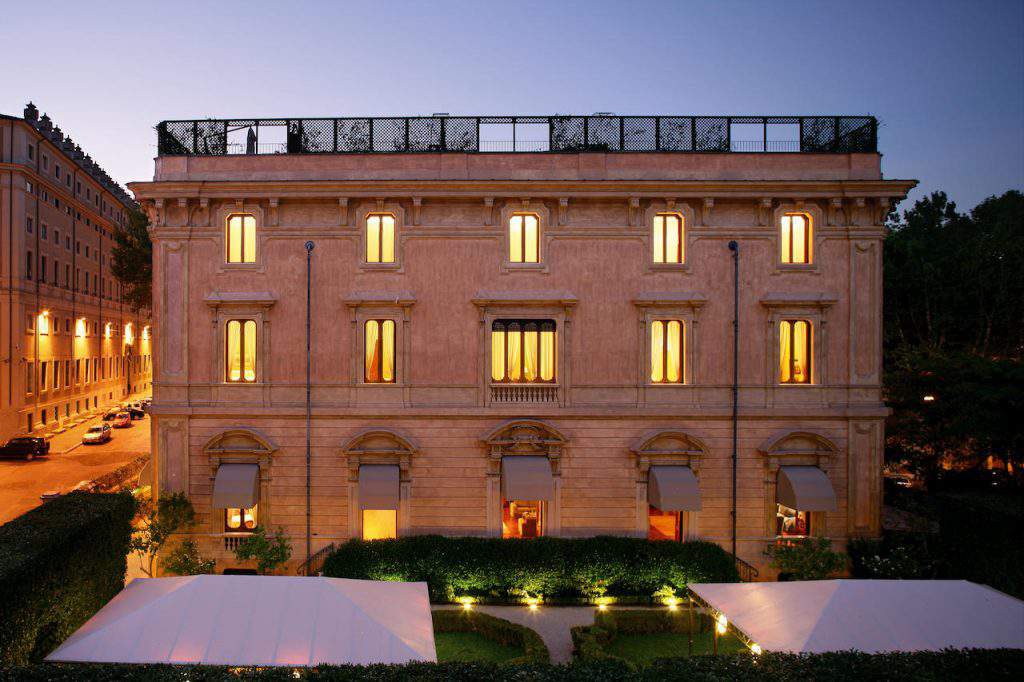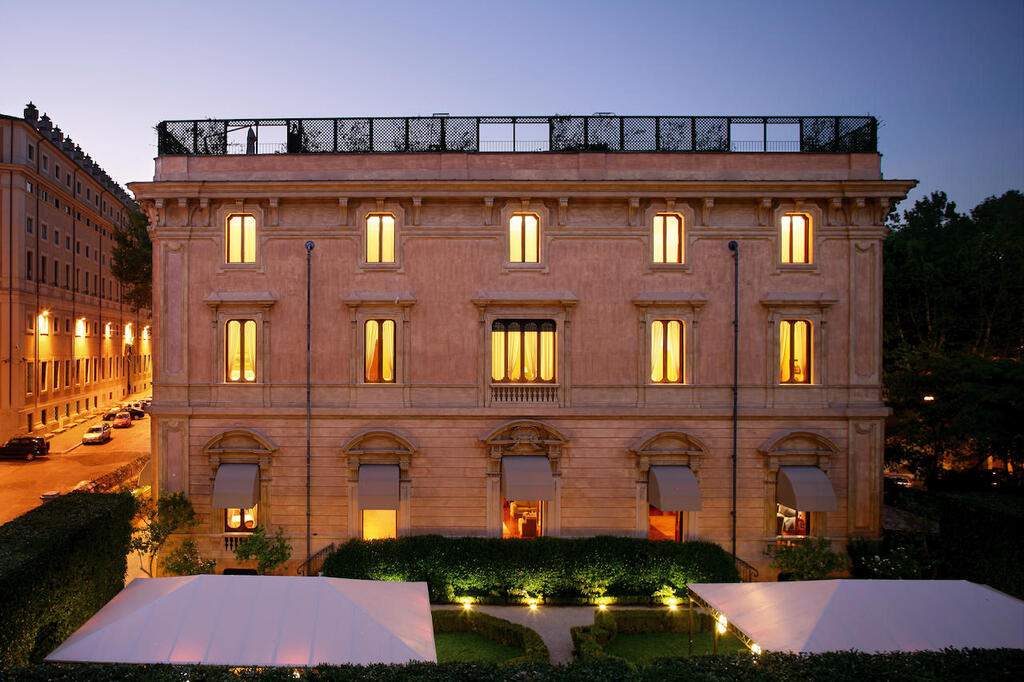 Rome's Top Family-friendly Hotels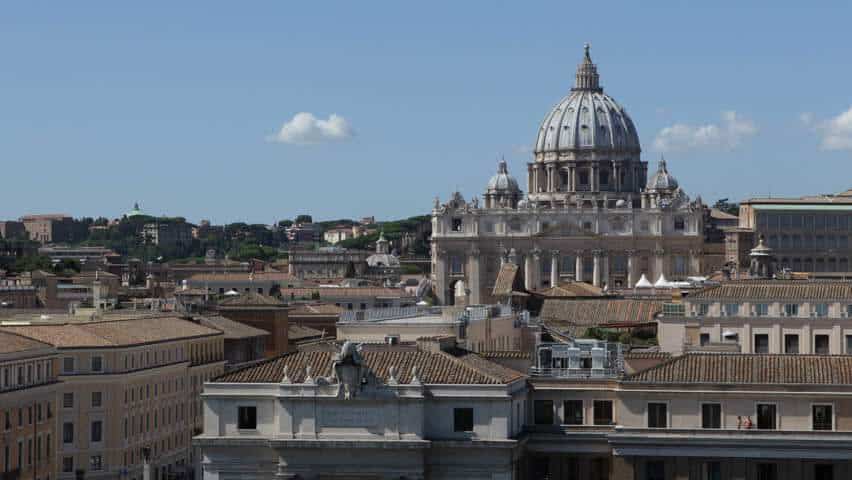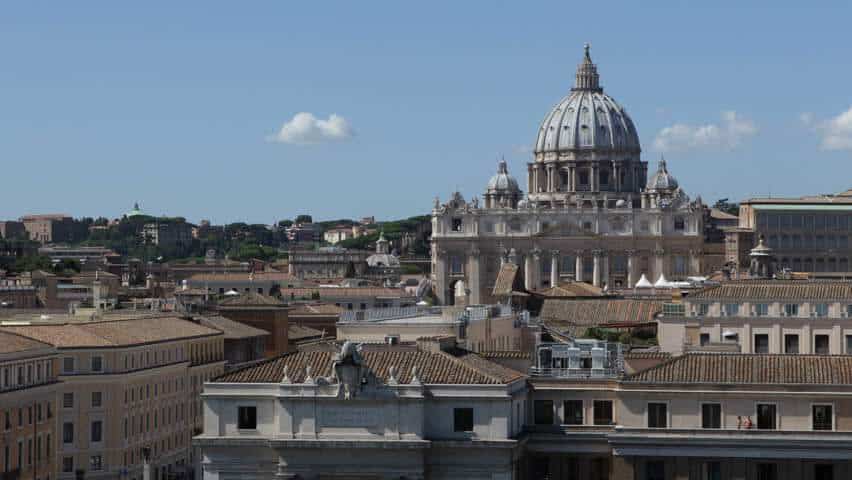 Rome's Top Restaurants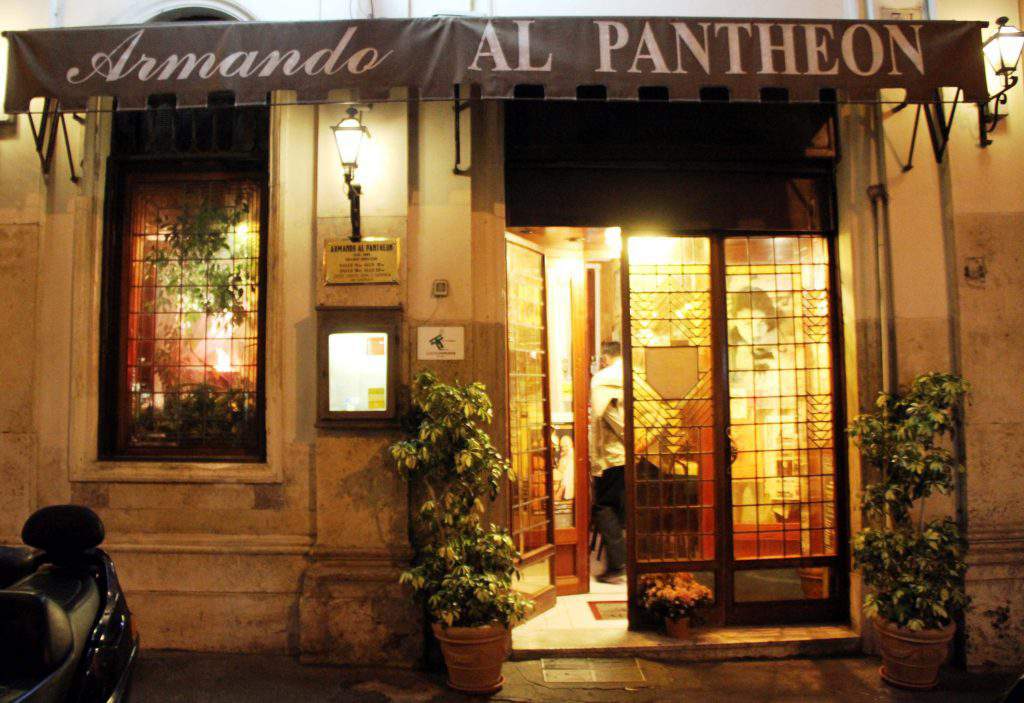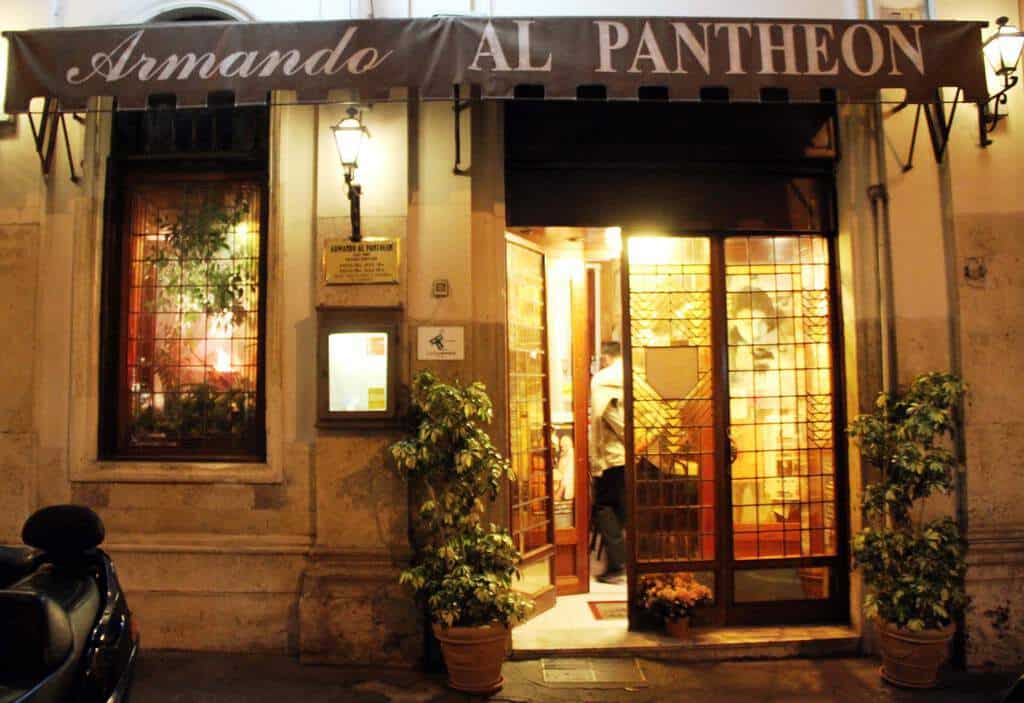 Rome's Top Pizzeria: Da Remo- offering original Roman-style pizza in the neighborhood of Testaccio
Rome's Top Café: Caffè Sant'Eustachio- known for the coffee and centrally located
Rome's Top Wine: Trimani- close to Termini, features a wide variety of foreign wines
Rome's Top Cheese: Volpetti- famous deli found in the neighborhood of Testaccio
Rome's Top Bakery: Forno Roscioli- historic center's secret haven of blissful treats 
Rome's Top Gelato:  Fatamorgana- offers unique flavors and its stores are spread all over the city
Rome's Top Chocolate: Confetteria Moriondo & Gariglio- Historic center's haven of delightful treats
Rome's Top Takeaway:  Pizzarium- Close to Vatican Museums selling slices of gourmet pizza
Rome's Top Tours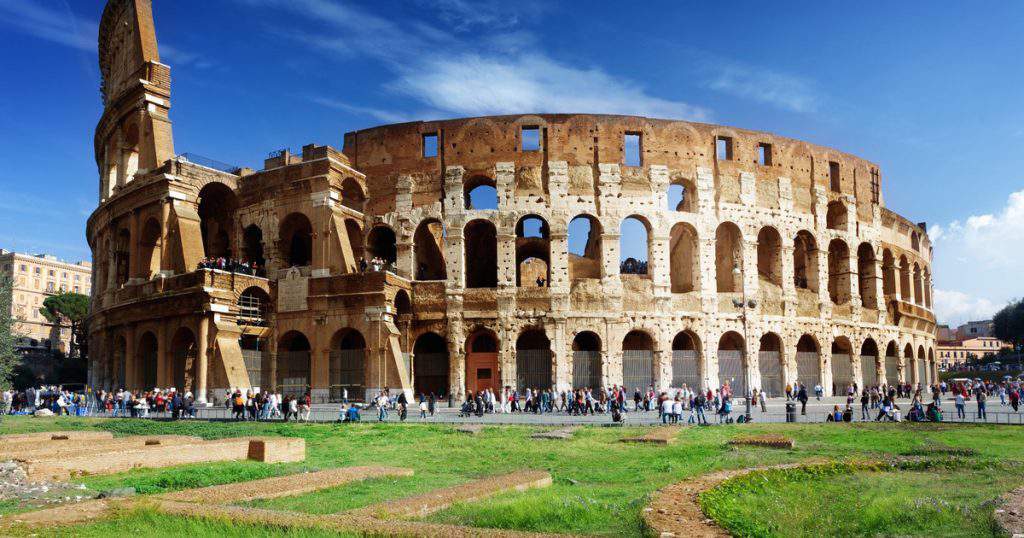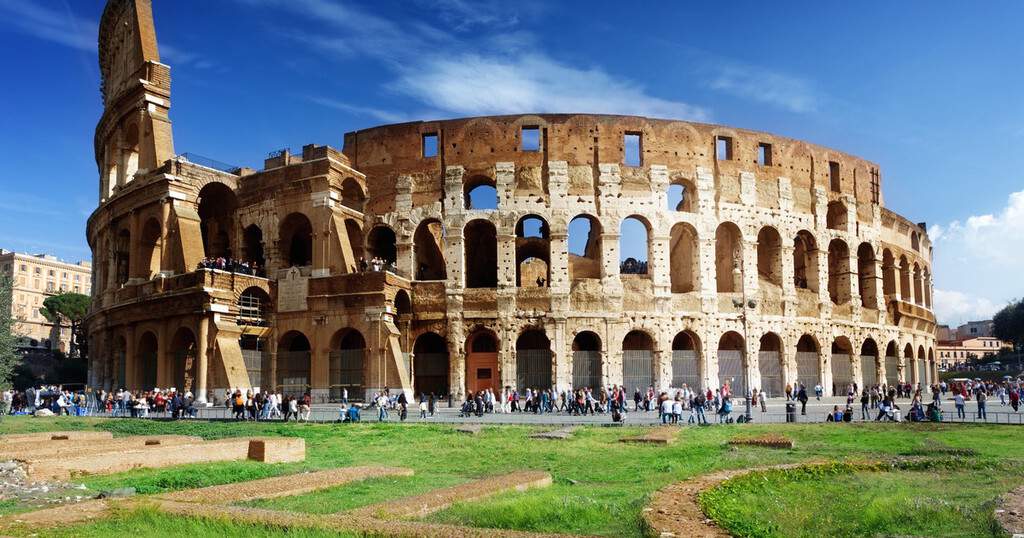 Top 15 Hotels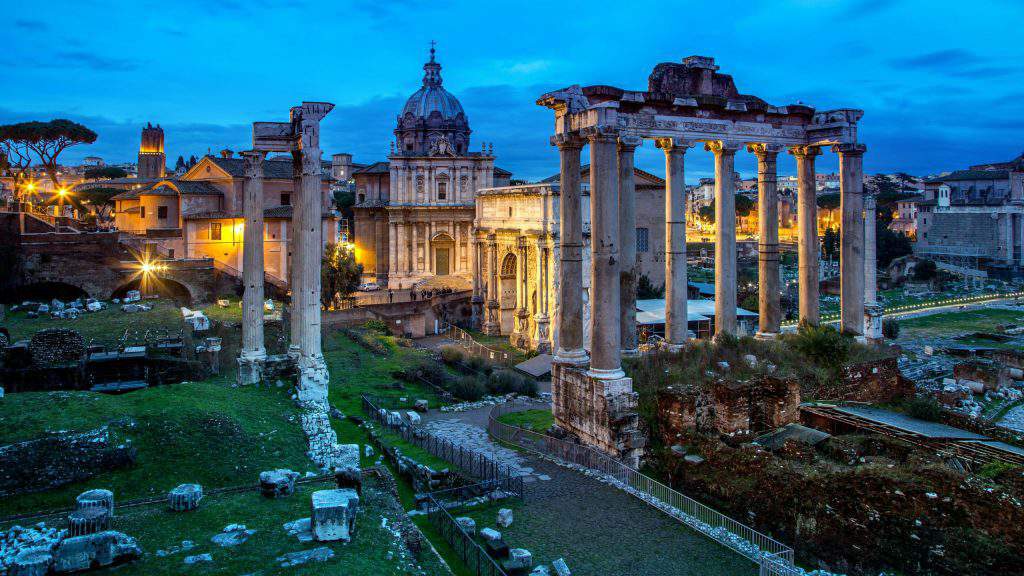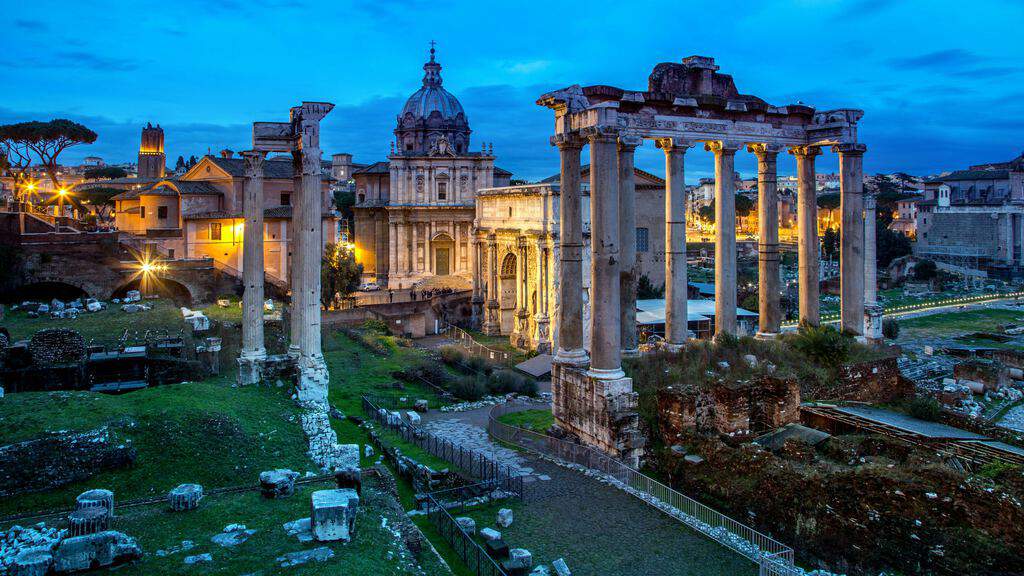 It is located along a peaceful street and just walking distance to the Colosseum and the forums. It is set on top of an ancient tunnel that dates back until the 1stcentury BC. The hotel has preserved its old ruins. The rooms are uniquely designed, combining traditional and modern styles. Each has a verandah with stunning sceneries.  Contact @ +39 06 6919 0970.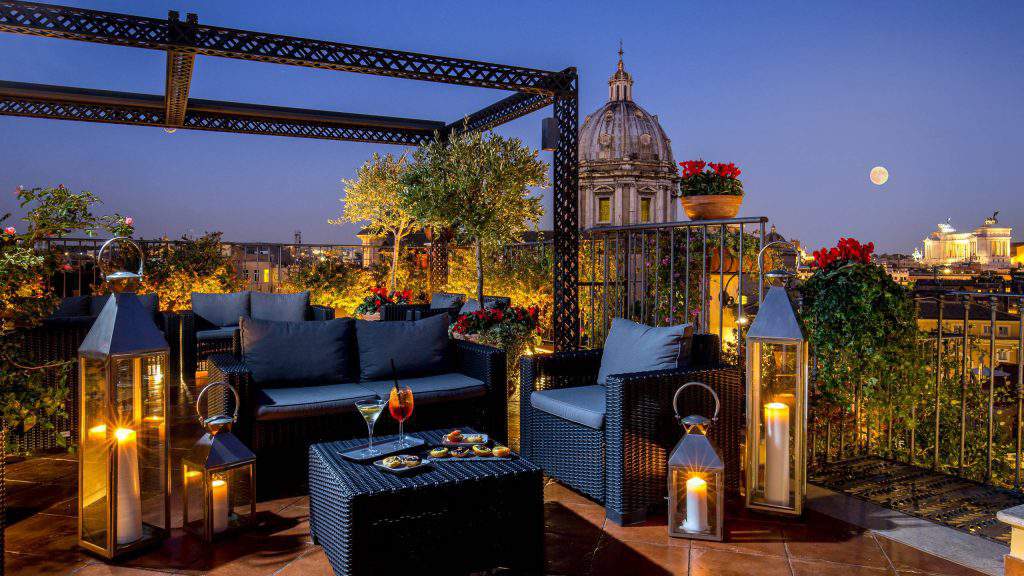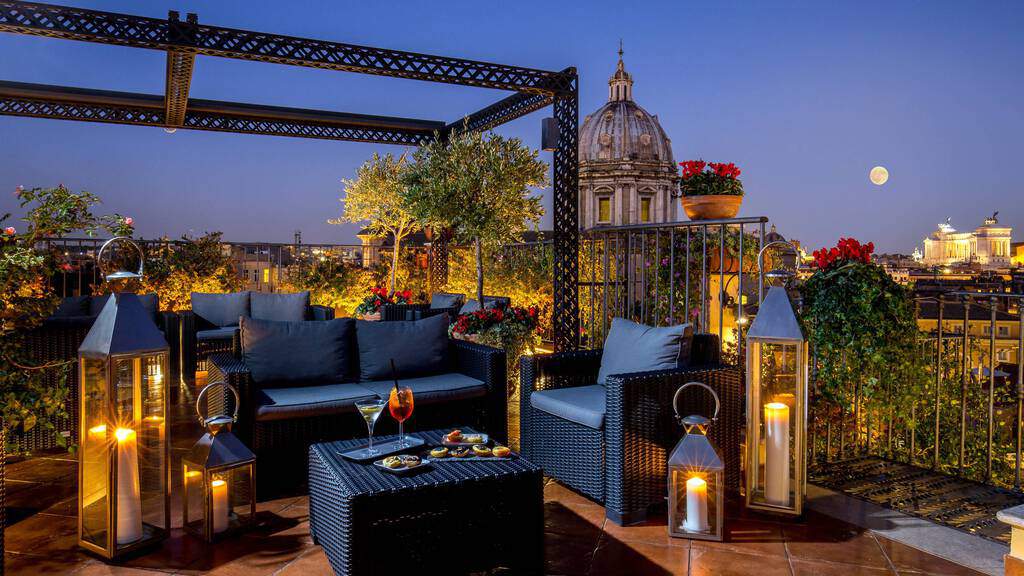 With key location in the center of Campo de' Fiori, this homey hotel is rated 4 stars. Its interiors are an elegant mixture of baroque and contemporary styles.  Particularly notable is its gold decorations and large chandeliers.  Its rooftop has magnificent sceneries. Contact @ +39 06 0608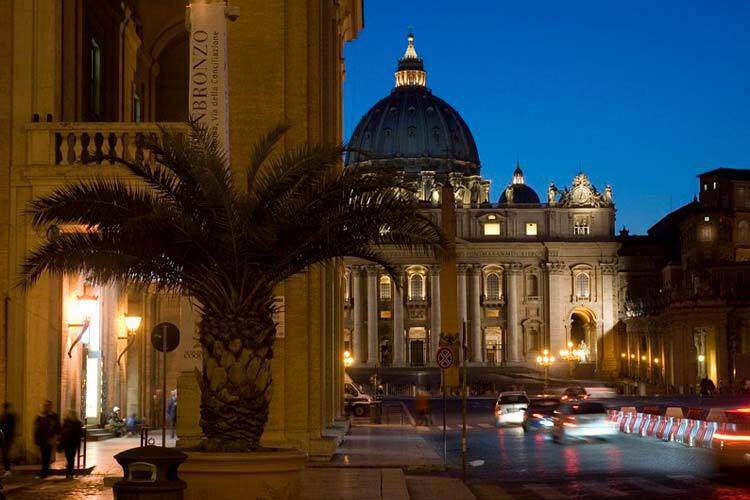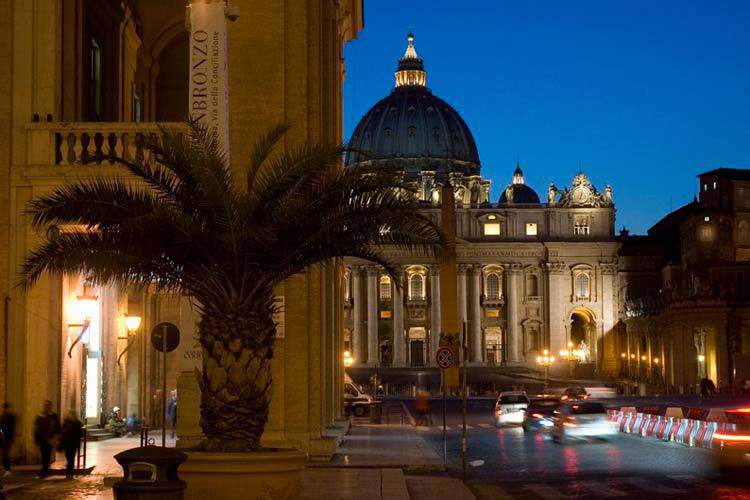 St. Peter's Basillica is just a few steps from this classic hotel.  Rated 4 stars, this hotel has rooms with orthodox designs   Contact @ +39 06 684 0390
Close to Trevi Fountain: J K Place Roma 
This striking chic hotel has been receiving a lot of positive feedbacks since it has opened in the middle of 2013. It has a strategic spot close to the famous Via dei Condotti's shopping lane. The interiors  are picture-perfect and full of elegance.  Contact @ +39 06 684 0390.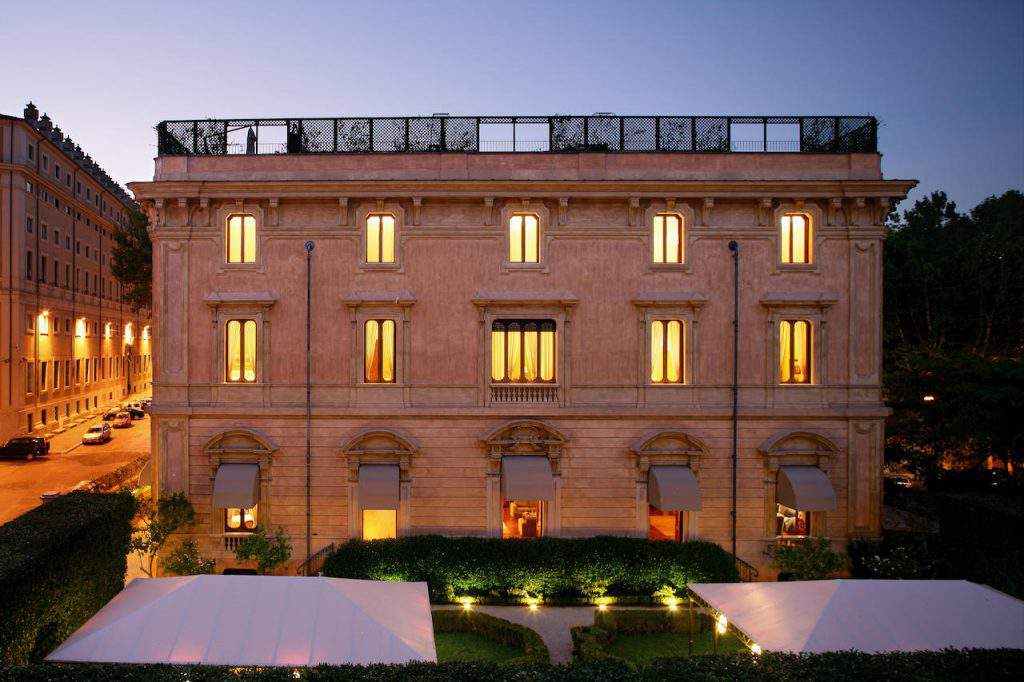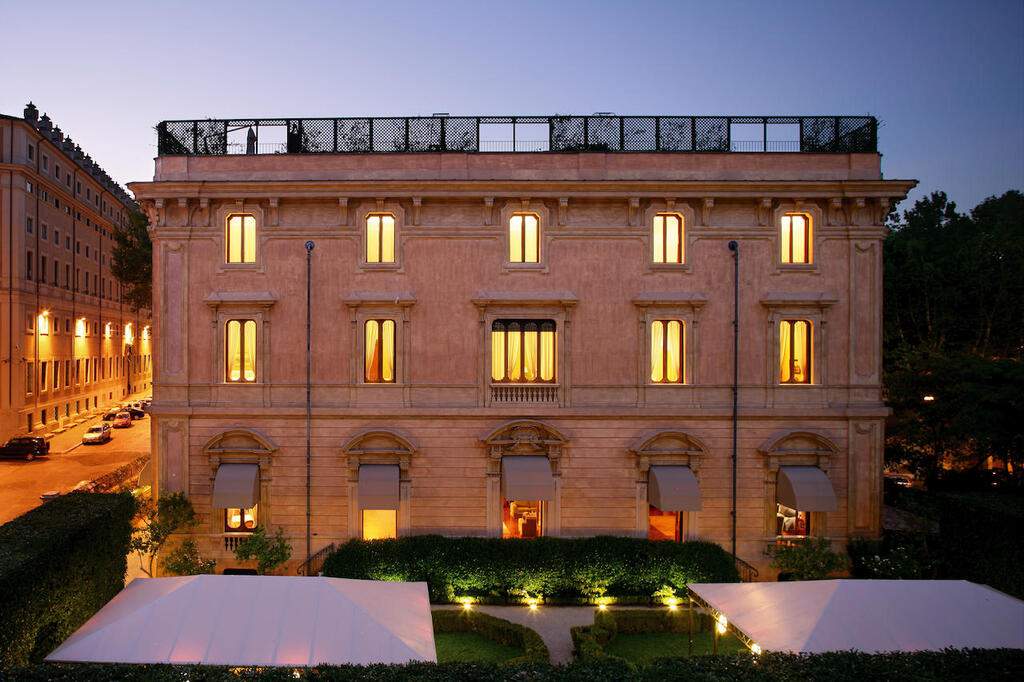 Right at the center of Rome, this magnificent mansion exudes elegance in all aspects. It has a relaxing garden outside. Inside, the rooms have classic decorations, sophisticated woodwork, and old furniture. Contact @ +39 06 4890 7934.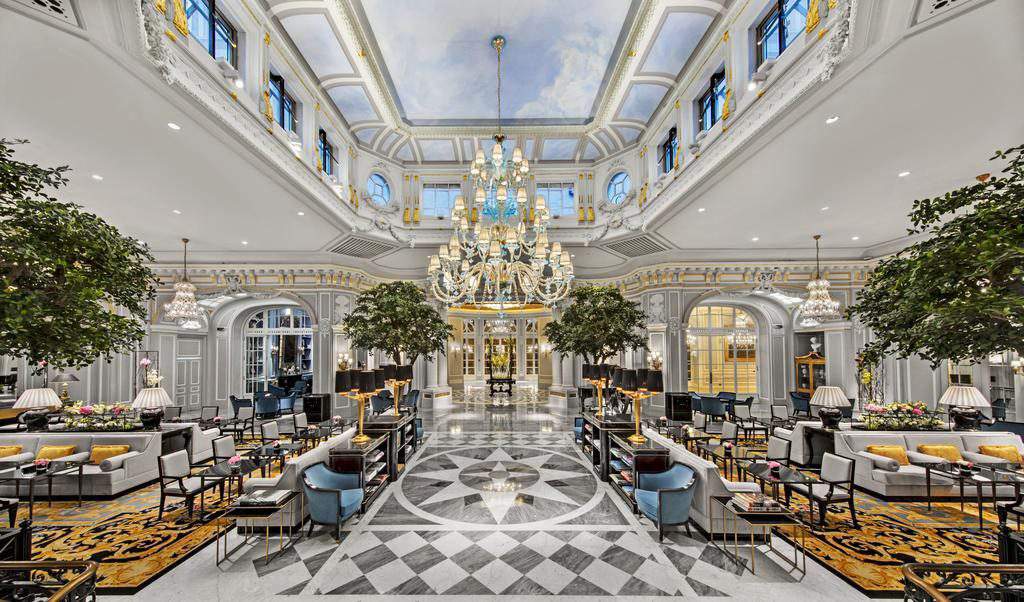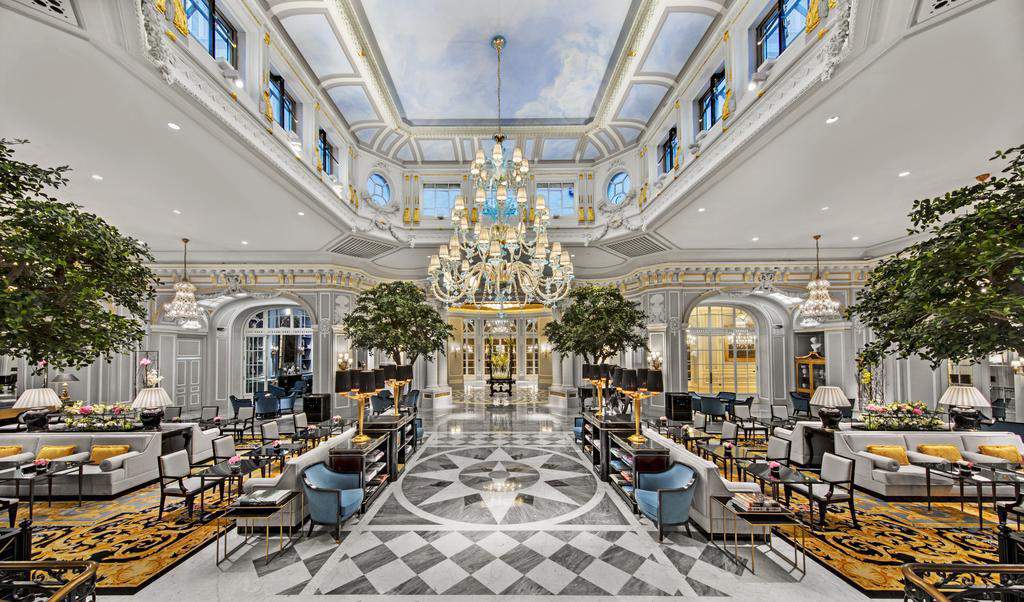 Celebrities like the Rolling Stones and Madonna have regularly graced this luxurious 5-star hotel. It is set in an old palazzo that dates back as far as 19thcentury. It is famous for its elegant decorations, amazing spa and reliable butler service. Contact @ +39 06 47091.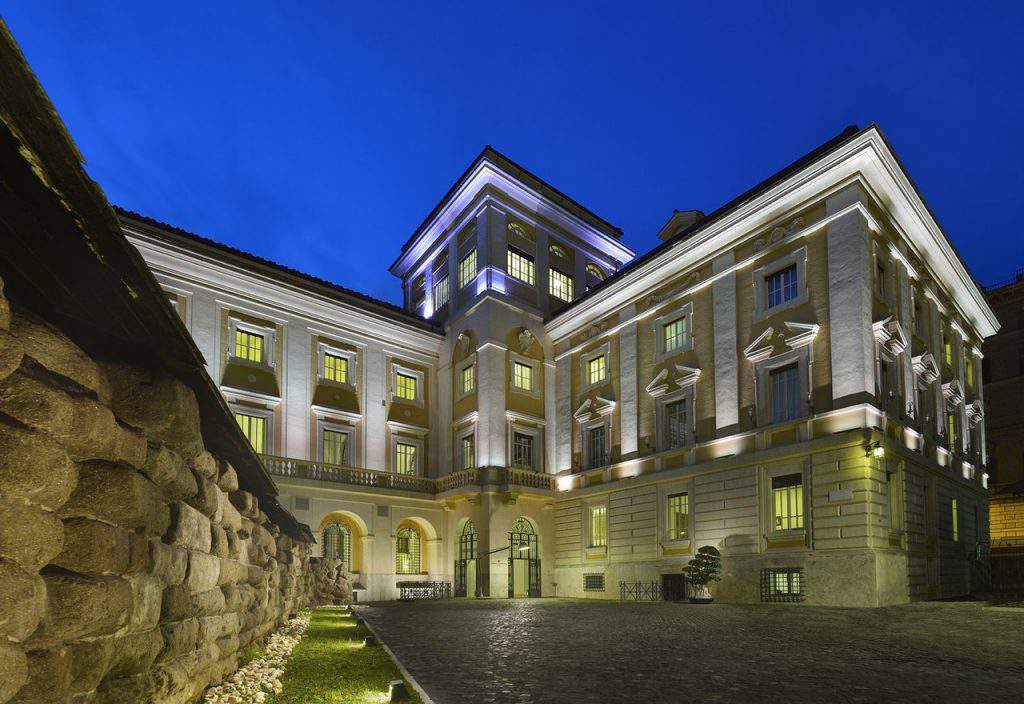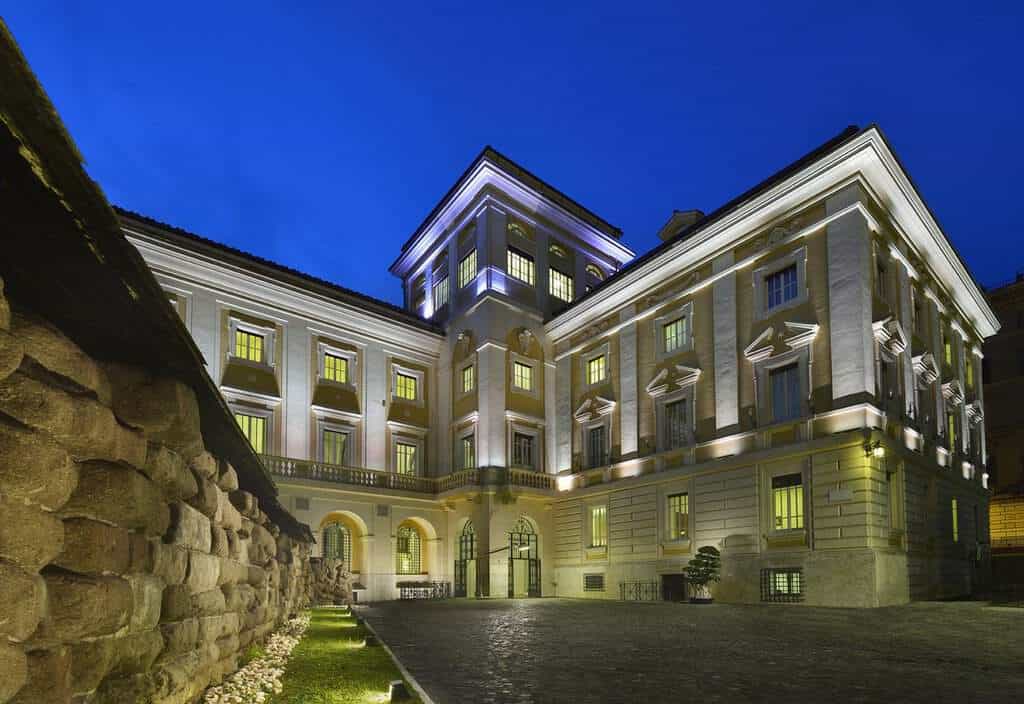 Located close to station of Termini, this new contemporary 5-star hotel is getting known for its tranquil spa, edgy modern interiors, and well-lit rooms.  Contact @ +39 06 45661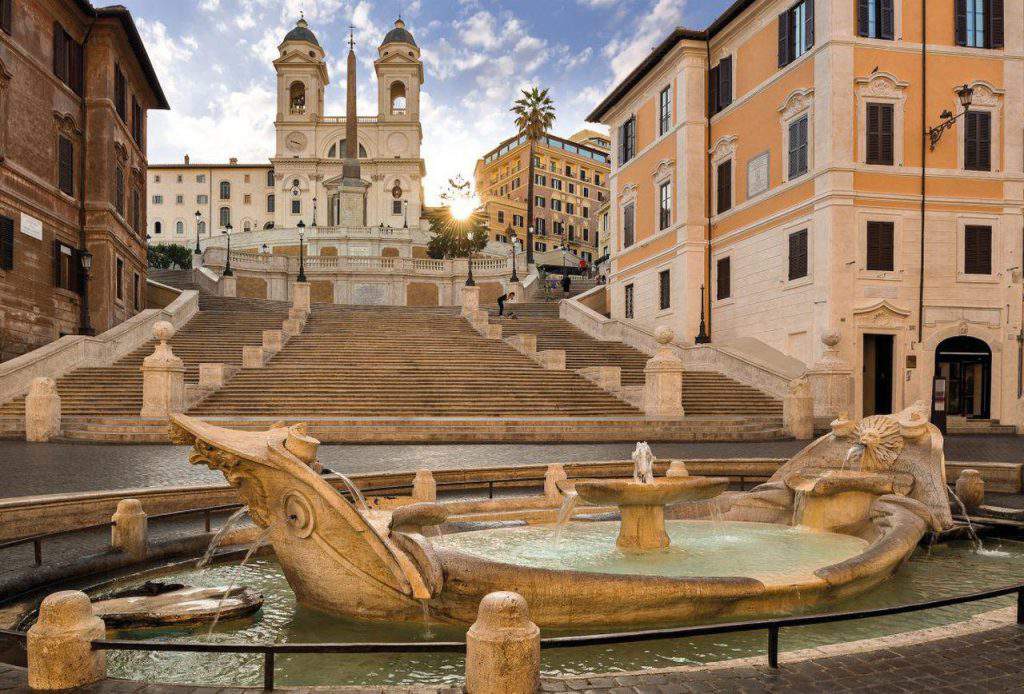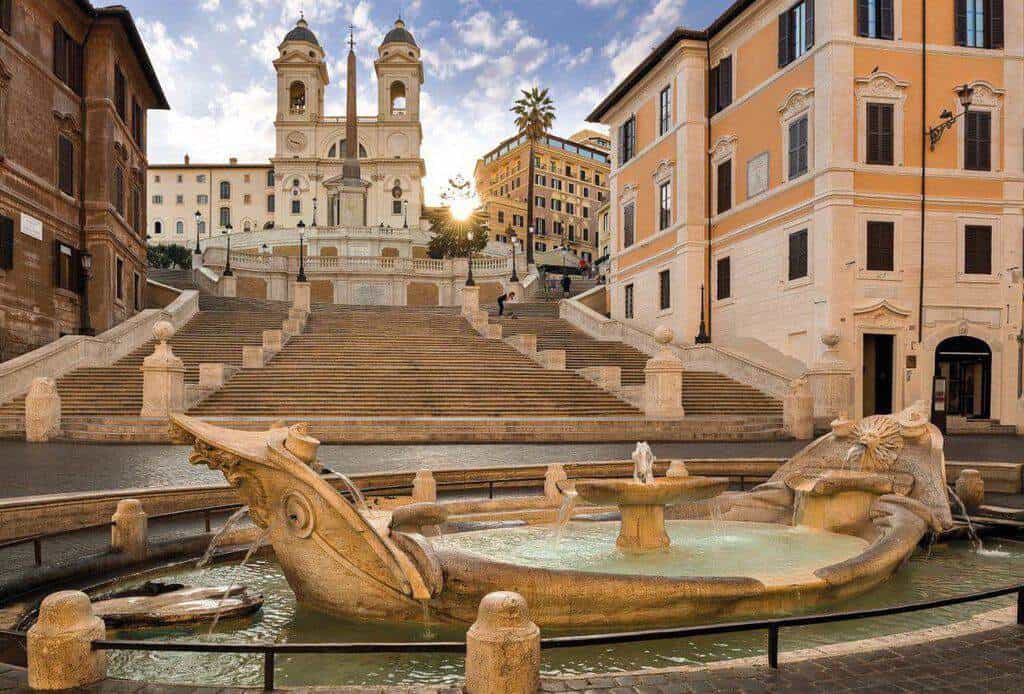 The Hassler remains on top literally and figuratively among famous hotels in Rome. It is situated right after the Spanish Steps.  It is a traditional and elegant 5-star hotel. Imago is its Michelin-star restaurant. Contact @ +39 06 699340.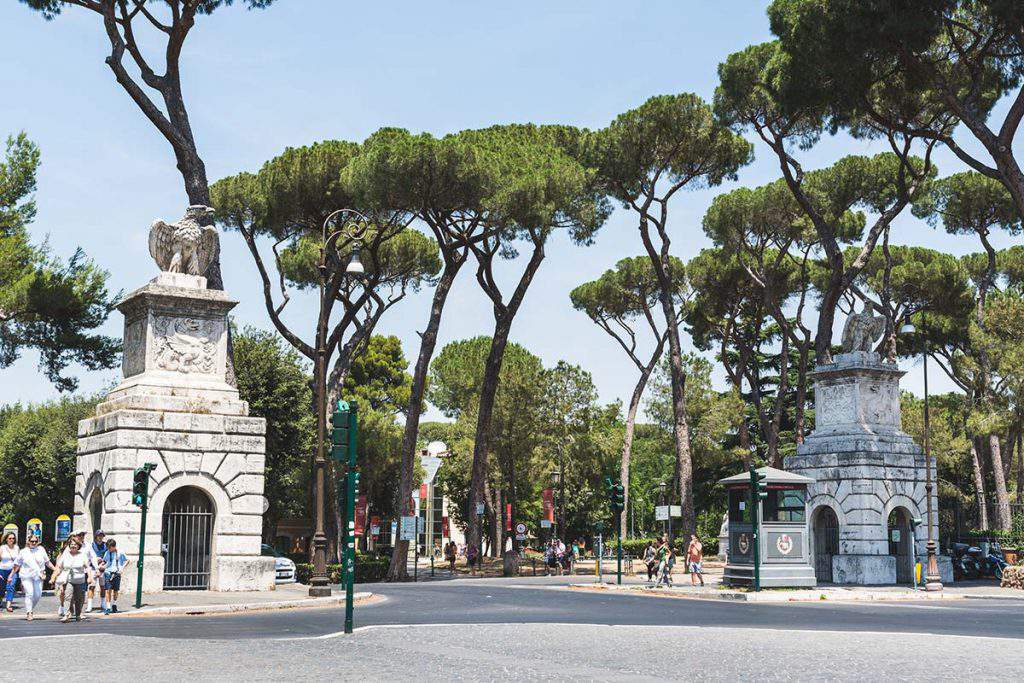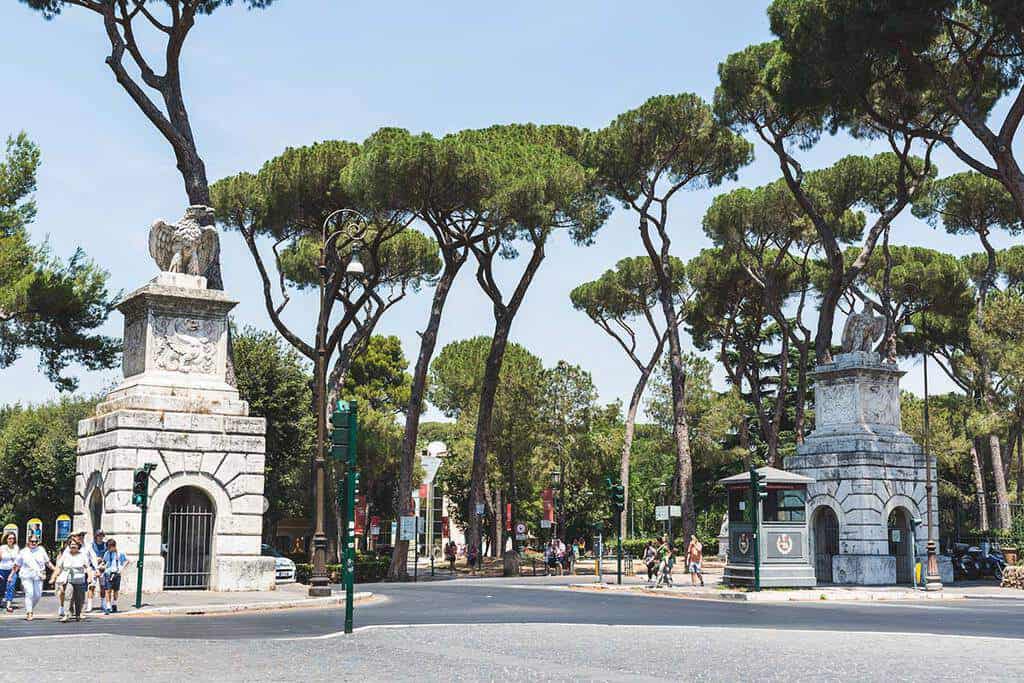 Attractions such as the Villa Borghese Park and the Spanish Steps are just a short walk to Eden Hotel. It is located right at the Via Vittorio Veneto. Its 5-star rating is evident with its impeccable hospitality, outstanding service and classic interiors. It also has an amazing restaurant in the rooftop with stunning scenery. Contact @ +39 06 478121.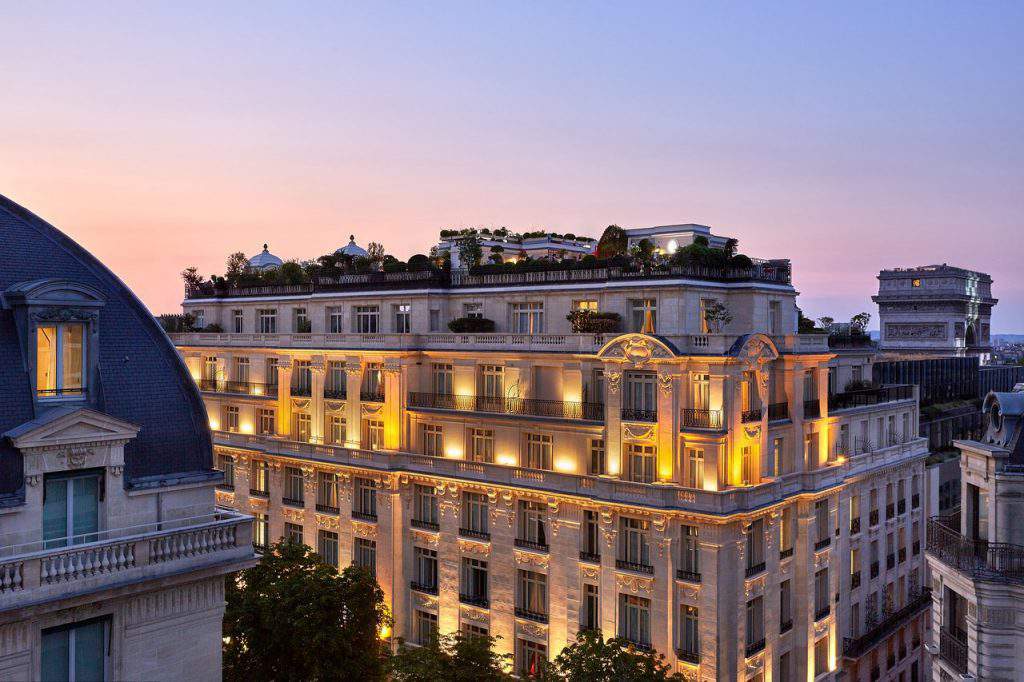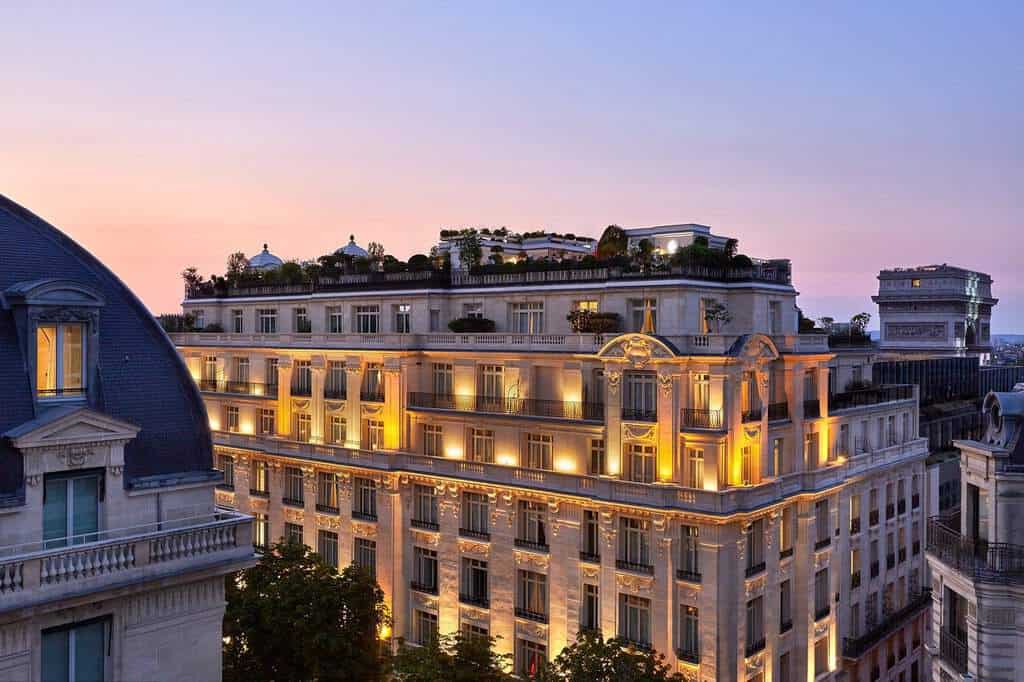 Aside from its strategic location, this hotel is remembered by its history and notable ivy-covered exterior.  Its interior has been designed by well-known artists. There are minimalist rooms by Richard Meier. The lobby has a ceramics collection of the iconic Pablo Picasso. The restaurant at the rooftop is absolutely fantastic.  Contact @ +39 06 682831.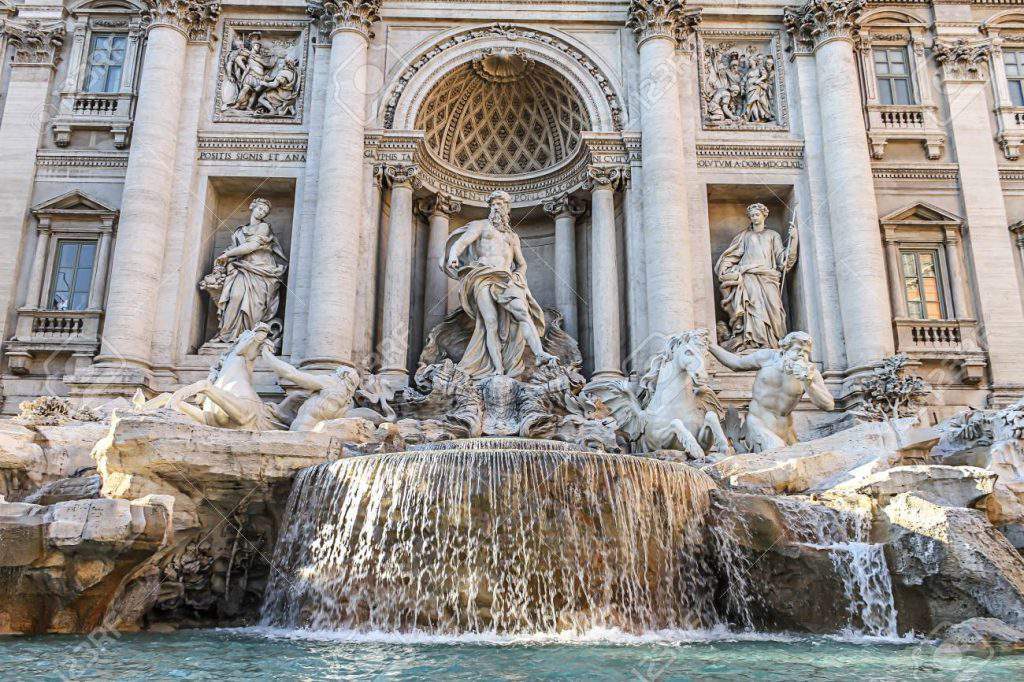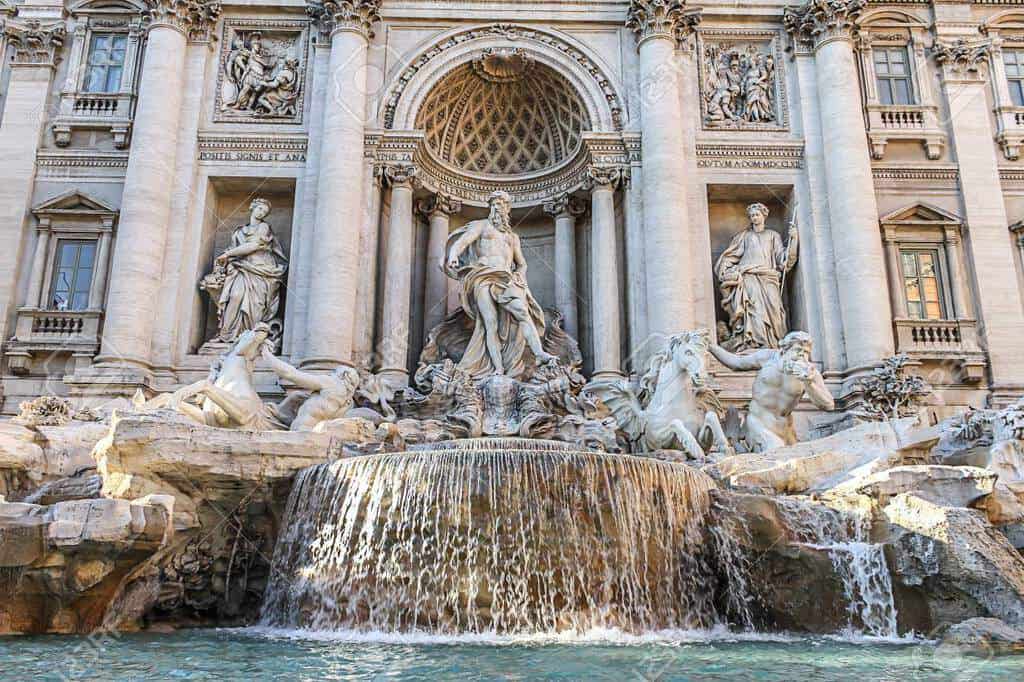 The popular Ferragamo clothing line owns this contemporary hotel subtly standing along Rome's famous shopping lane.  There are a total of 14 well-designed suites. The terrace at the rooftop offers magnificent views of the city. Contact @ +39 06 6938 0742.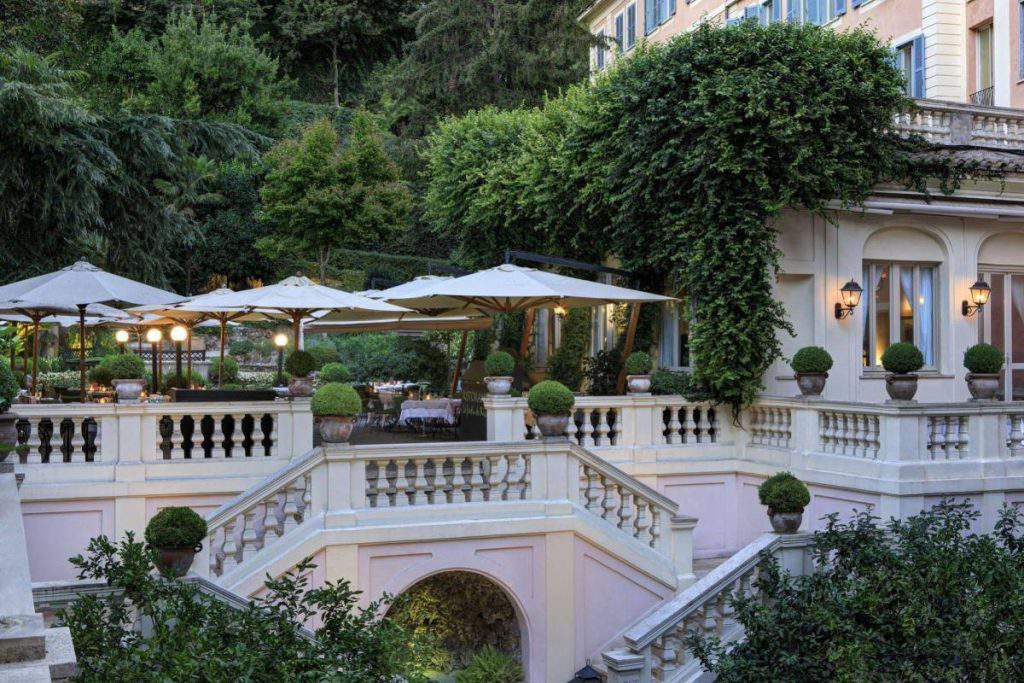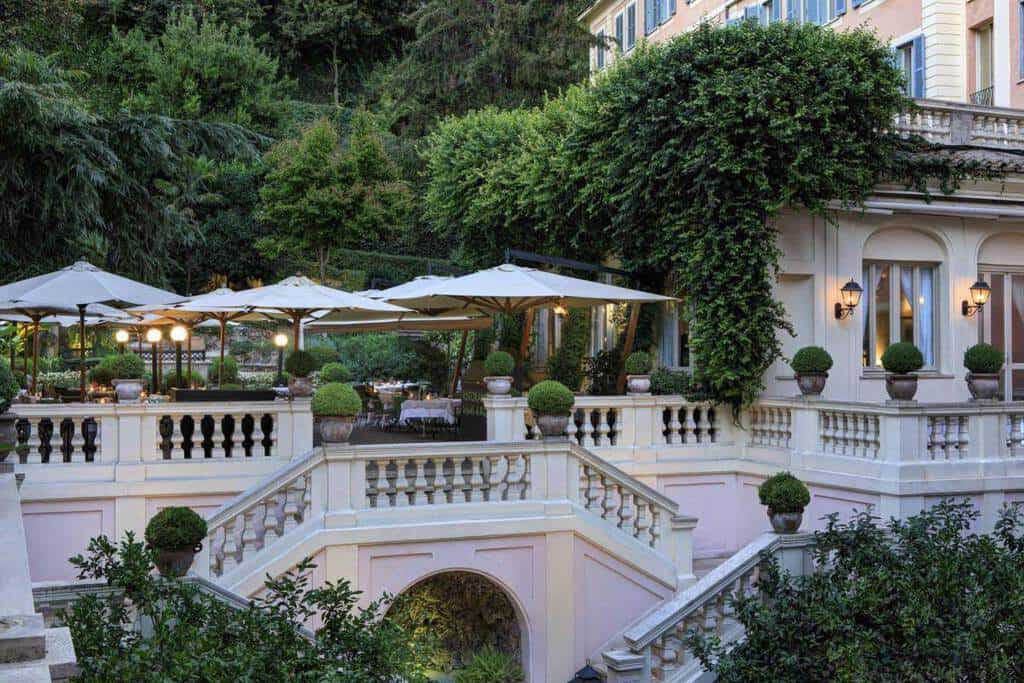 Close to Piazza del Popolo, this renowned hotel has been graced by well-known people such as Leonardo DiCaprio and Pablo Picasso.  Its spa is one of Rome's best. It has a lovely bar by its garden. It also features contemporary and minimalistic rooms. Contact No. +39 06 328881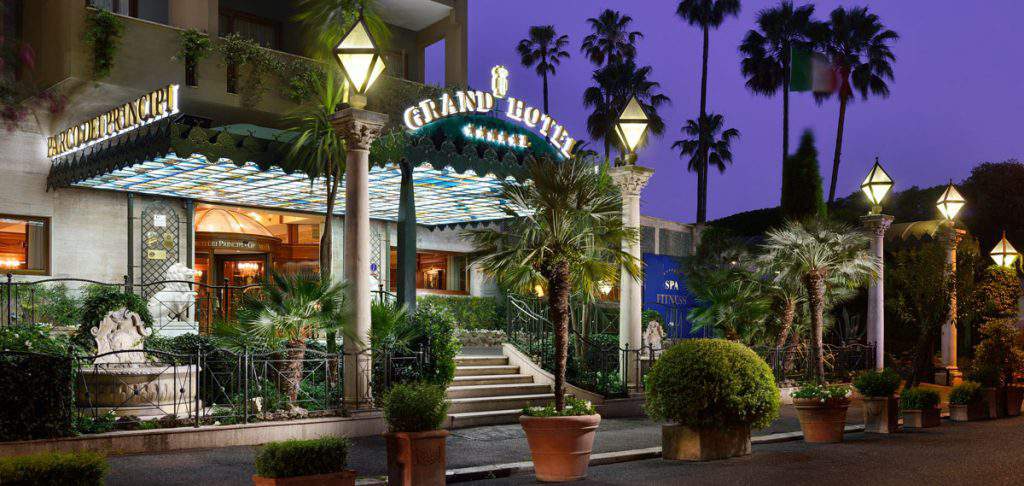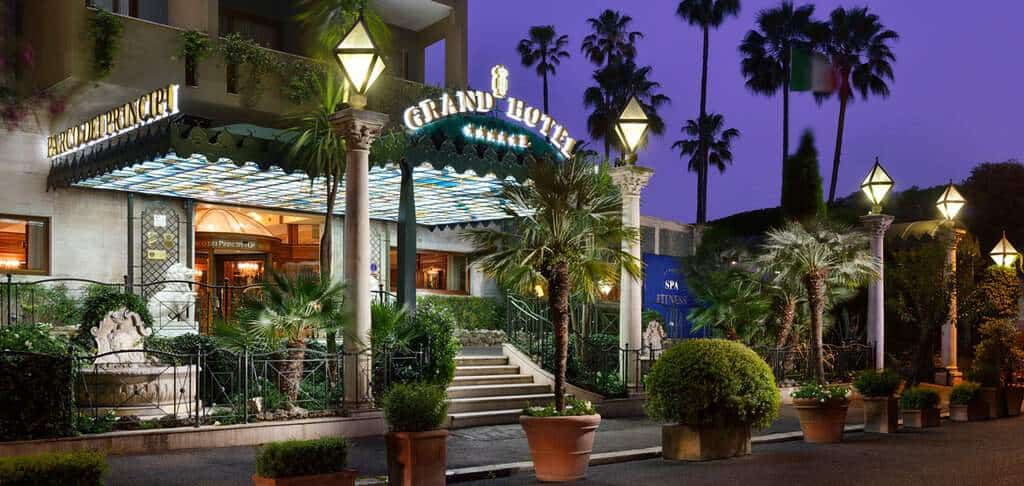 The hotel has classic interiors featuring amenities such top class facilities for spa and swimming. This 5-star hotel has a bit of a distance from the center. It is found towards the end of Villa Borghese Park's Contact No. +39 06 854421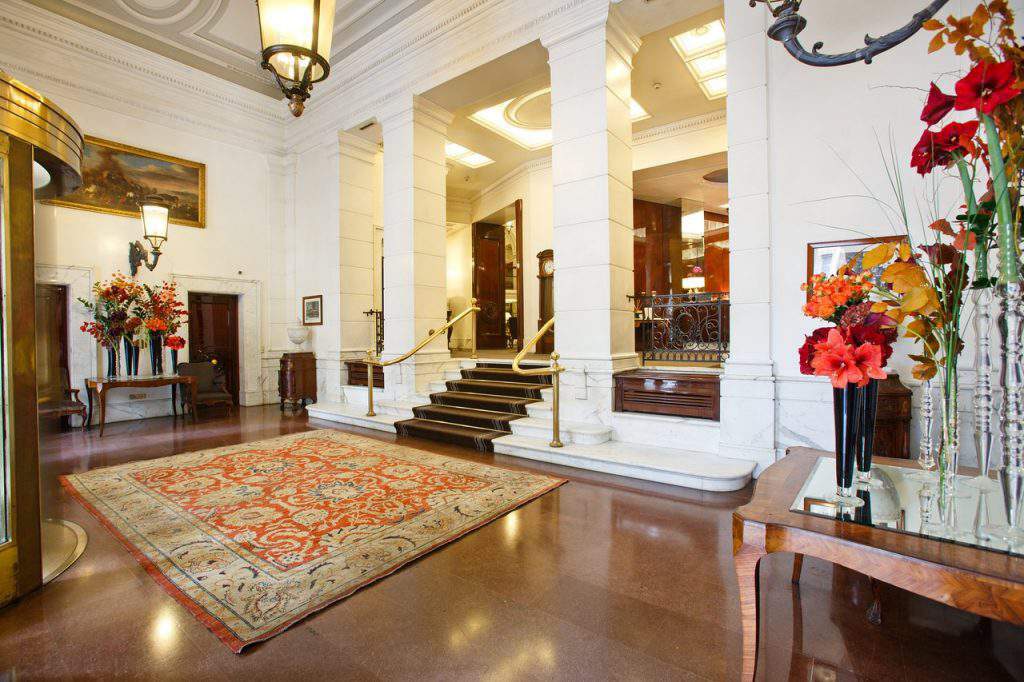 This magnificent hotel is situated along Via Vittorio Veneto and just walking distance to the metro station of Barberini. Surrounded by trees, the hotel features uniquely designed rooms with conventional interiors and parquet floors. Contact No. +39 06 421441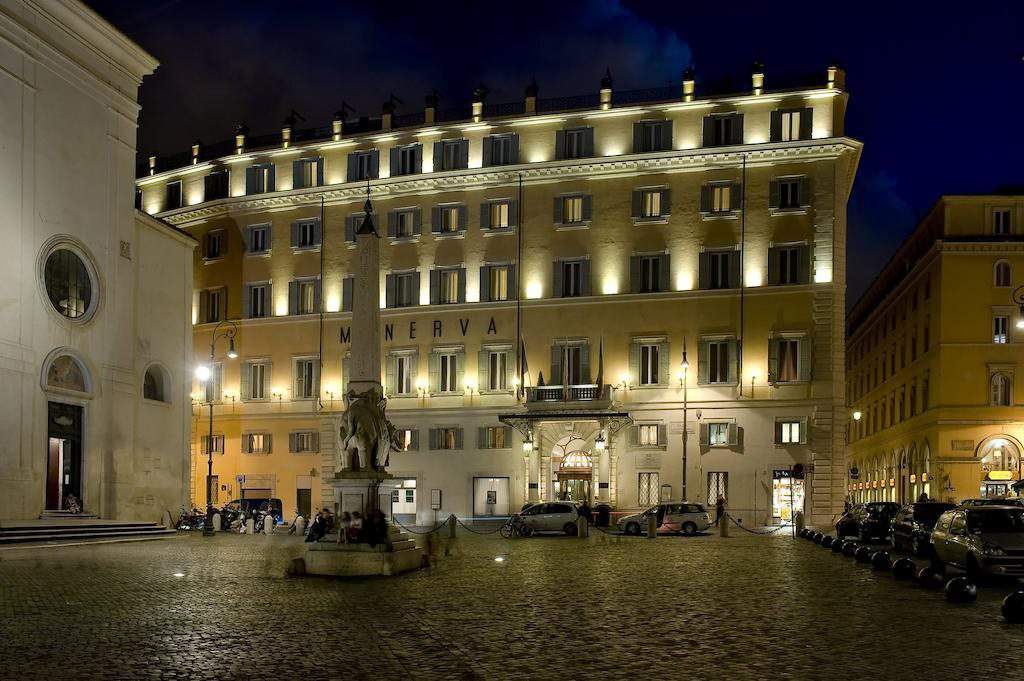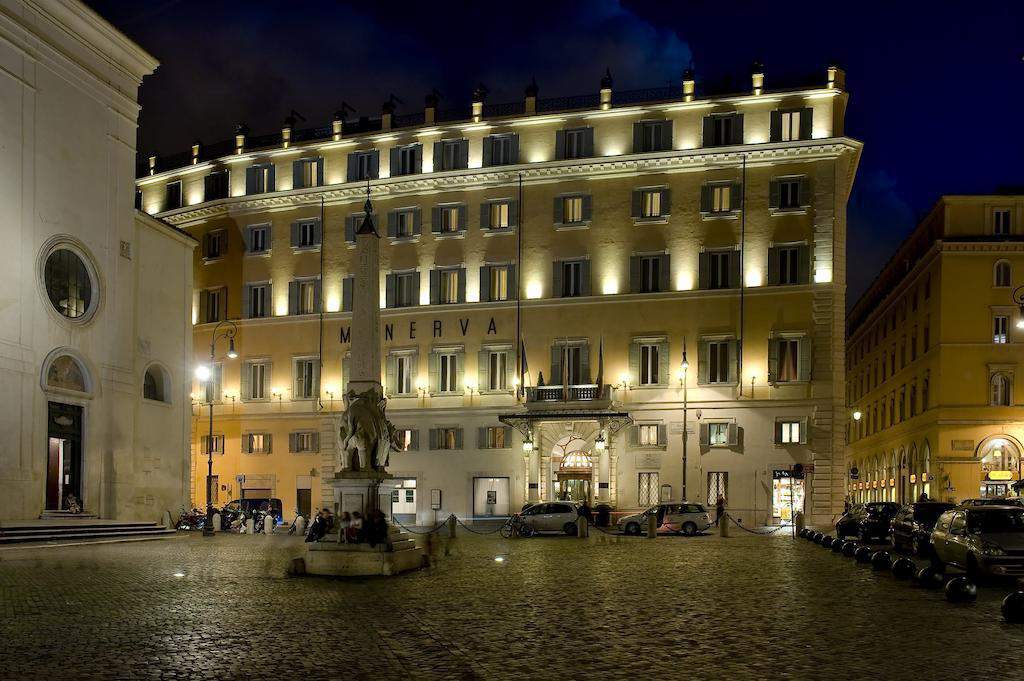 Close to the Pantheon, this 5-star hotel is set in a previously lavish palazzo that dates back to 17thcentury. It is included in list of oldest hotels in Rome. The areas open to the public are visually stunning. A good example is its lobby with ceiling made of glass.  The hotel rooms are styled in a conventional manner. Contact No. +39 06 695201
Top Hotels in Rome's City Center
The historic center is the heart of Rome.  Situated in Via del Corso's west, you can find here the famous attractions such as the ancient churches, Pizza Navona and the Pantheon.  It also has one of Rome's lovely neighborhoods. The piazzas are charming. The alleys and streets are intricate but interesting. 
A good example is Via del Governo Vecchio. Through its cobbled path, you can enjoy a relaxing walk or hop on any of its vintage stores and fashion boutiques. While Via Guilia, located in Corso Vittorio Emanuele II's opposite side, is lined subtly with luxury hotels, exclusive galleries as well as orange trees. By the Jewish Ghetto, Via del Portico d'Ottavia is full of activity.
Once the night set in, the place gets busy with people wanting to taste Jewish-Roman food through its plenty of trattorias and restaurants.  One won't also miss Campo de' Fiori. During the evening, it transforms into outdoor cafes, pubs and bars which people who love nightlife will surely appreciate from being a market of fresh goods in the morning.
For amazing cocktails over chill vibes, you can try Barnum Café. You can also head to Sant'Eustachio. It has a tranquil ambience and one of Rome's top coffees. 
Grand Hotel de la Minerve
Contact No.: +39 06 695201
Hotel Campo De' Fiori 
Contact No.: +39 06 6880 6865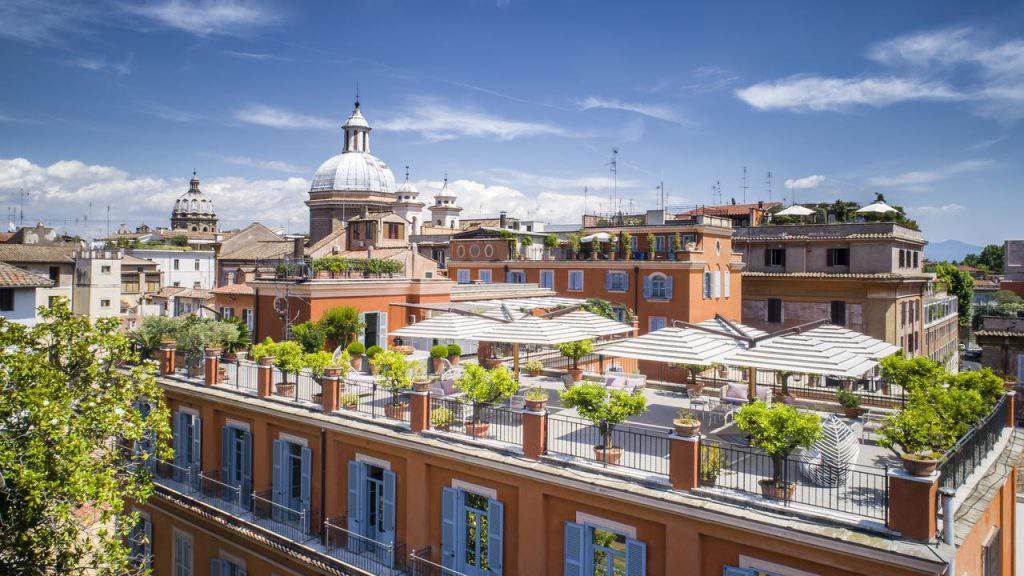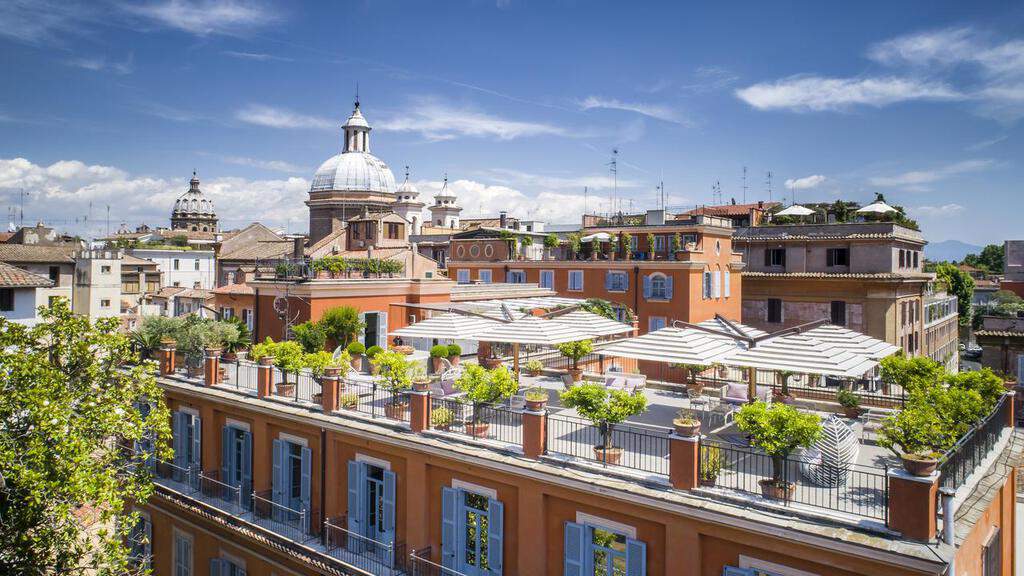 Contact No.: +39 06 686 3100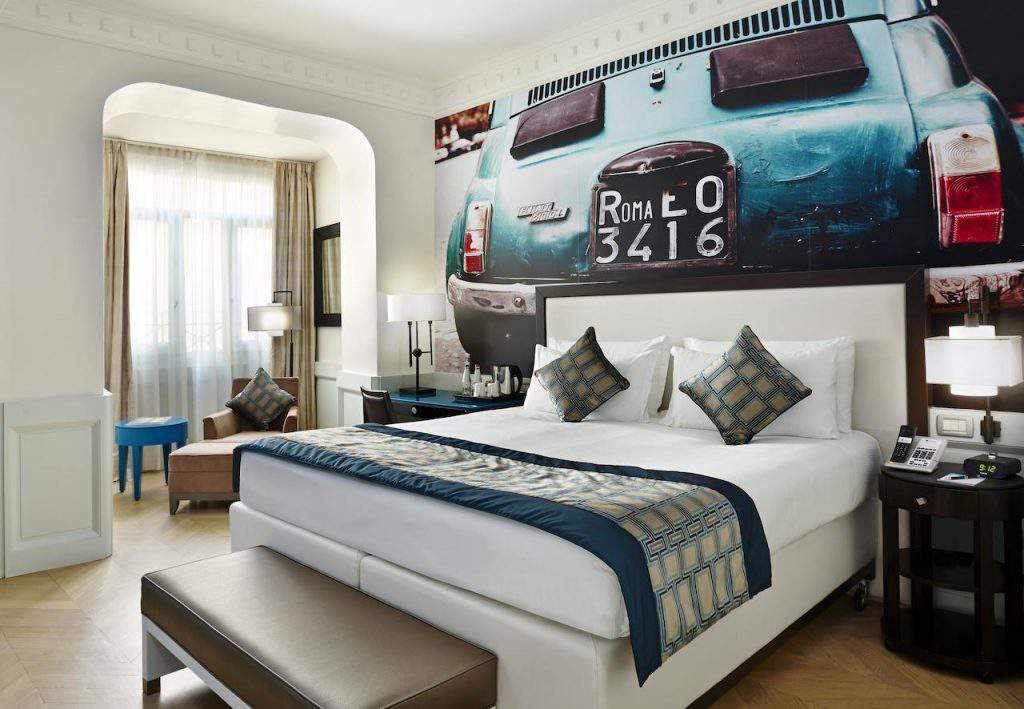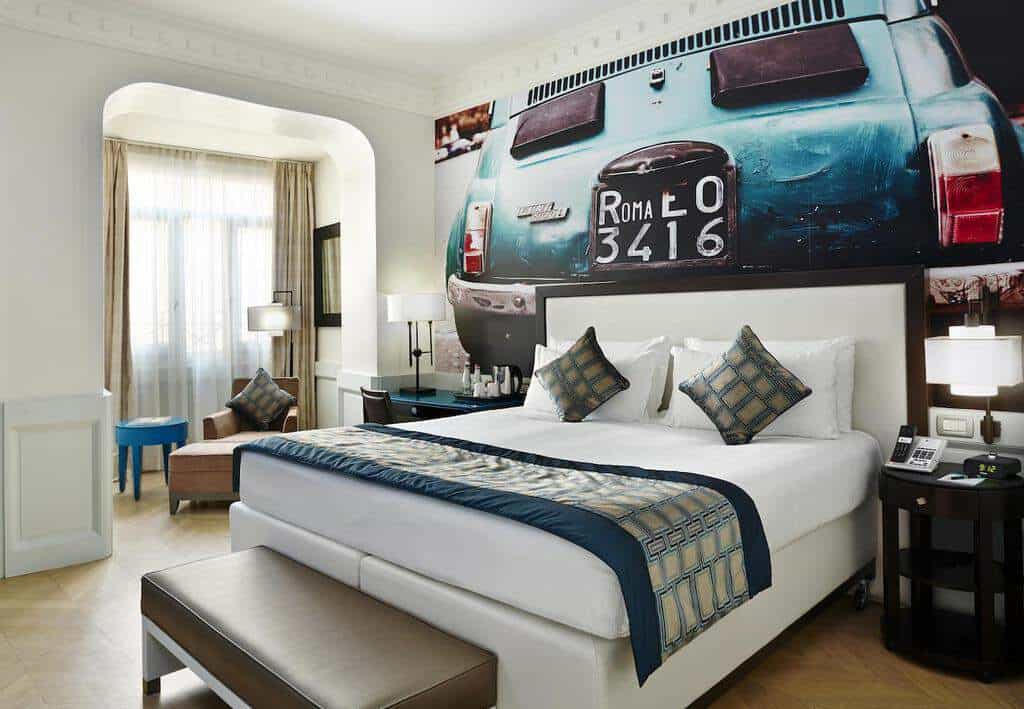 Contact No. +39 06 686611
Hotel Raphael
Contact No. : +39 06 682831
Historic Center's Top Restaurants 
Armando al Pantheon– It is famous for its classic Roman cuisine. It is close to the Pantheon. It is highly suggested that you reserve a table beforehand. 
Emma– This well-put together pizzeria has important craft beers and Roman-style thin-crust pizzas. 
Casa Coppelle– This restaurant serves Italian-French cuisine over a friendly ambience. It also has a good location. 
Piperno– It is a traditional fine dining restaurant that pride itself for serving genuine Jewish-Roman food. 
Roscioli– It is a high-end and famous deli that serves traditional Italian cuisine. Reservations ahead of time are a must. 
Top hotels within Vatican's vicinity
Vatican does not fail to fascinate anyone who visits it. To tourists, it is another country lead by the pope, with the Swiss Guards as its army and Latin as its spoken language. However, to locals, it is one of Rome's northwester neighborhoods.
There are two ways to reach it from Rome. You can pass through the bridge of Ponte Sant'Angelo that connects Castel Sant' Angelo to Tiber. St. Peter's Basilica is after Via della Conciliazione. You should not miss seeing this large basilica with opulent architecture. There is an option to see stunning sceneries at the top of the dome.  
Palazzo Apostolico Vaticano, where the pope resides, and the Vatican Museums are connected to the basilica. The Vatican Museums is a large complex that houses renowned artworks such as the historic murals in the Sistine Chapel by Michelangelo.  The other way to go to the Vatican is to ride the metro and get off at Ottaviano.  
The Vatican can be explored in just a short time. You can go to its neighbor Prati after. It has high-end residential areas. This opulent quarter has Via Cola di Rienzo where you can do shopping. You also have plenty of dining options from its trattorias, takeaways and restaurants. It is bustling with corporate people from the nearby offices during lunchtime.
The evening gets more peaceful. But you can still have some fun. You can go to the most popular jazz club in Rome, Alexanderplatz. Famous local and foreign musicians perform here on a regular basis.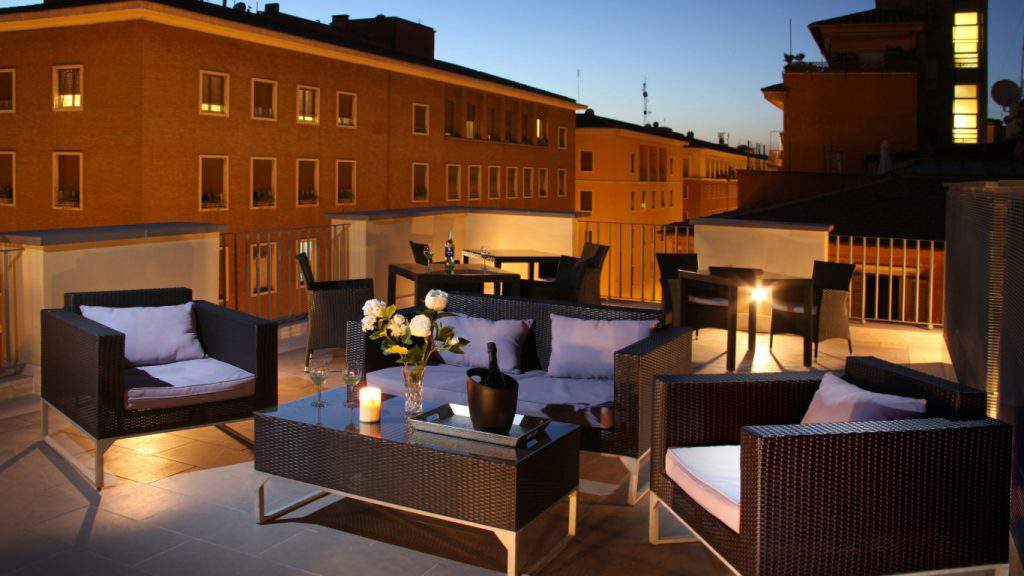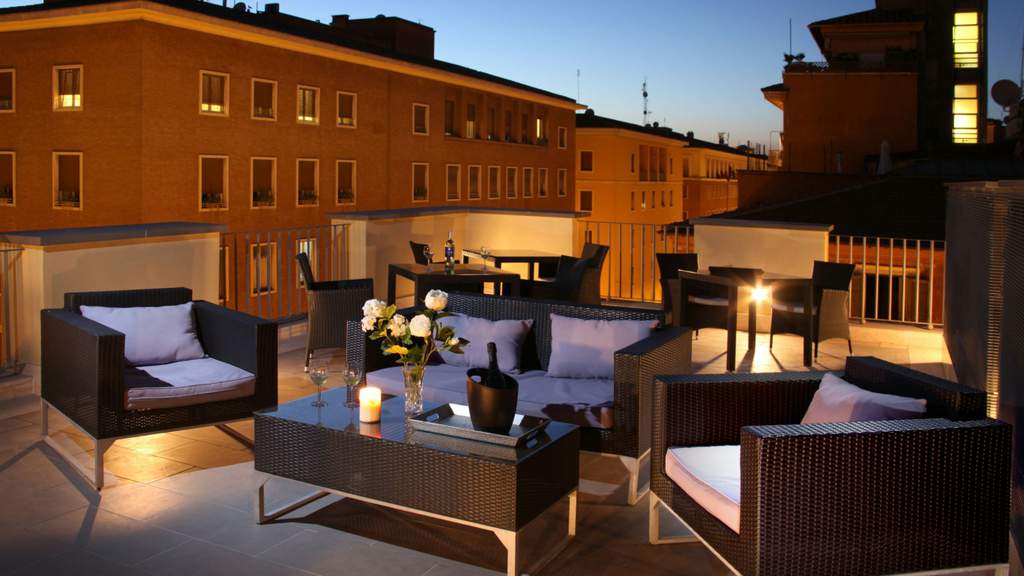 Contact No.: +39 06 6830 8456
Palazzo Cardinal Cesi
Contact No. : +39 06 684 0390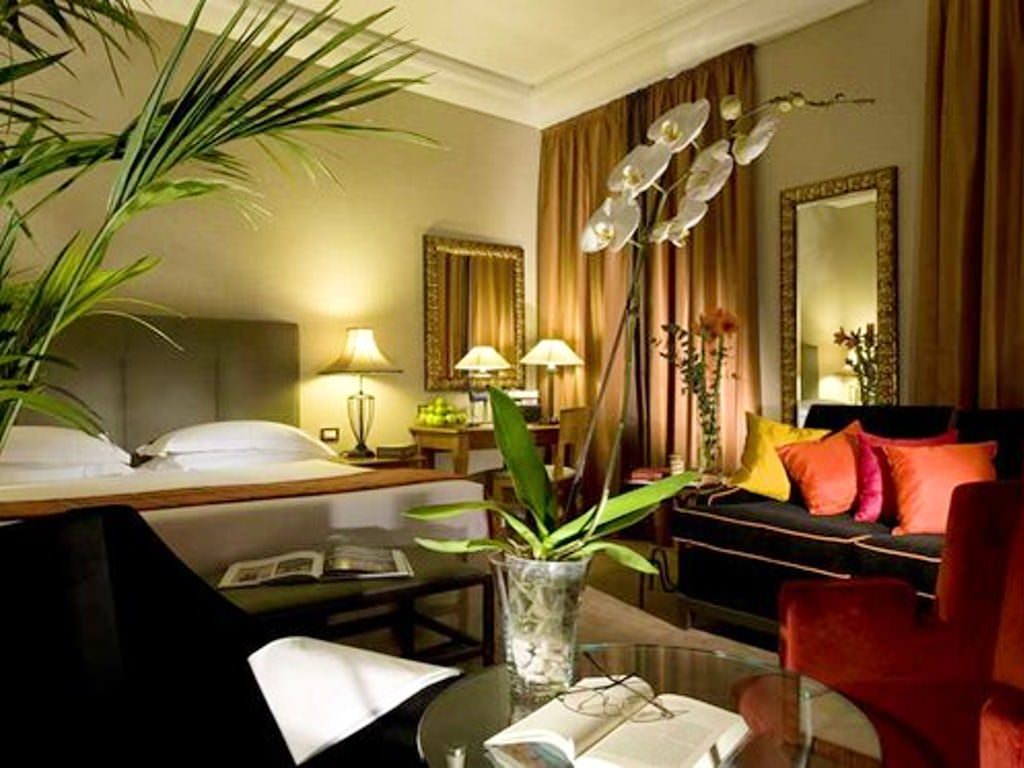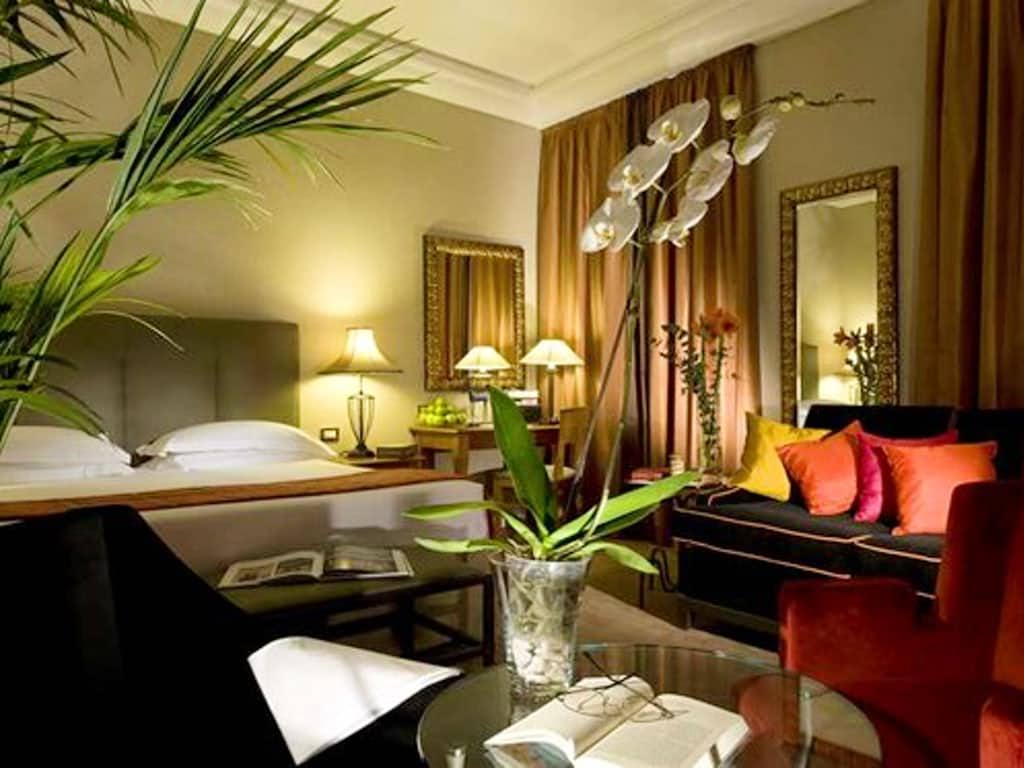 Contact No.: +39 06 324771
Isa Hotel
Contact No.: +39 06 321 2610
Villa Laetitia 
Contact No.: +39 06 322 6776
Top Restaurants within the vicinities of Vatican and Prati
Il Sorpasso– This bar/restaurant is a local favorite with cool interiors of white tiles. 
L'Arcangelo– Always on the favorite's list, this restaurant offers both contemporary and classic Roman cuisine.
Pizzarium– It has the most delicious slice of pizza in Rome. It uses high quality ingredients and offer unique toppings.
Romeo– It is stylish diner that offers a variety of food like high-end restaurant food, pizza and Panini for takeaway.  
Settembrini– It is a cool high-end restaurant that has a refined list of wines and serves modern Italian dishes.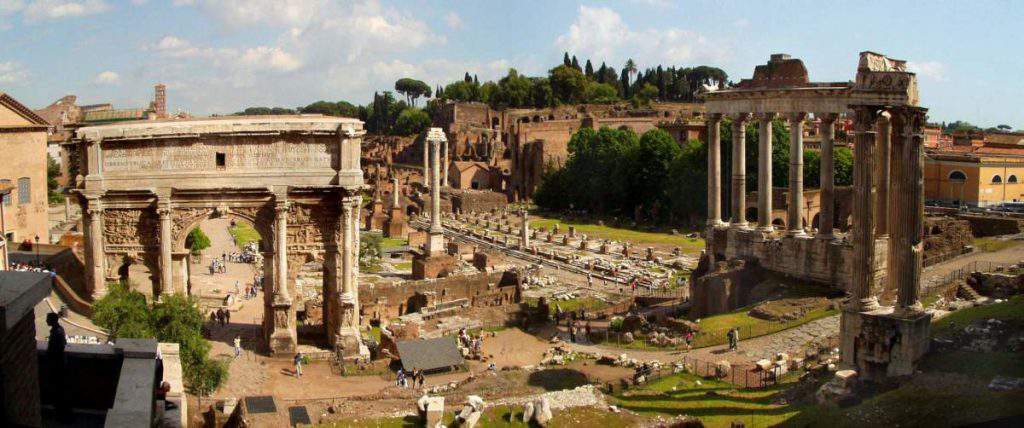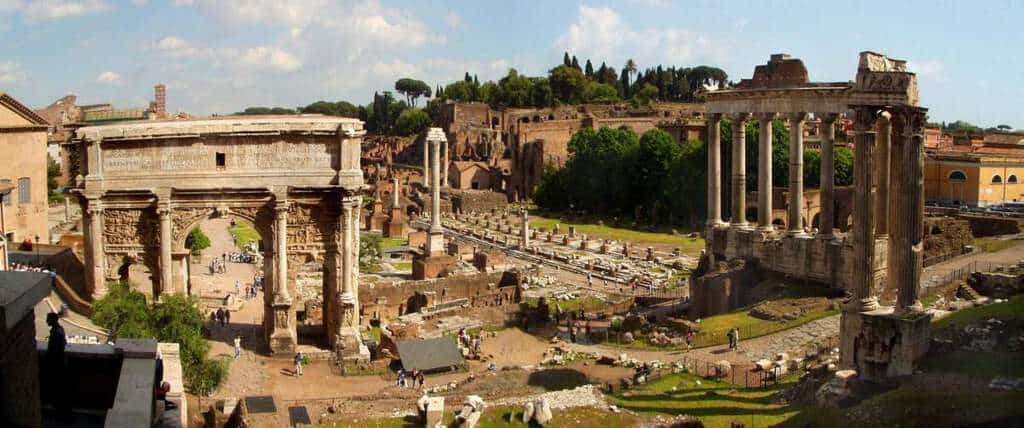 Going to Rome also means traveling back to its history as a great city. Down the historic center's southeast, you will witness the ruins of Rome's ancient empire.  
The Palatine is where it said Rome was established in 753 BC by Remus and Romolus. Standing clean and awesome is the Colosseum as well as the Forums. Other attractions close by are Piazza Venezia with its massive white Vittoriano looms and Capitoline Hill. In the middle of Via Nazionale and Via Cavour is Monti, used to be the red-light district of ancient Rome but has since transformed itself into a relaxing hub of the artistic young.
It is also a known destination of shopping enthusiasts. They go to the weekend market, Mercatino di Monti for various bargains and Via del Boschetto for trendy boutiques.  They rest in famous bars like Ai Tre Scalini and Fafiuché. Via Urbana  and Via Leonina equally fun as well.
Piazza Madonna dei Monti remains the heart of activities.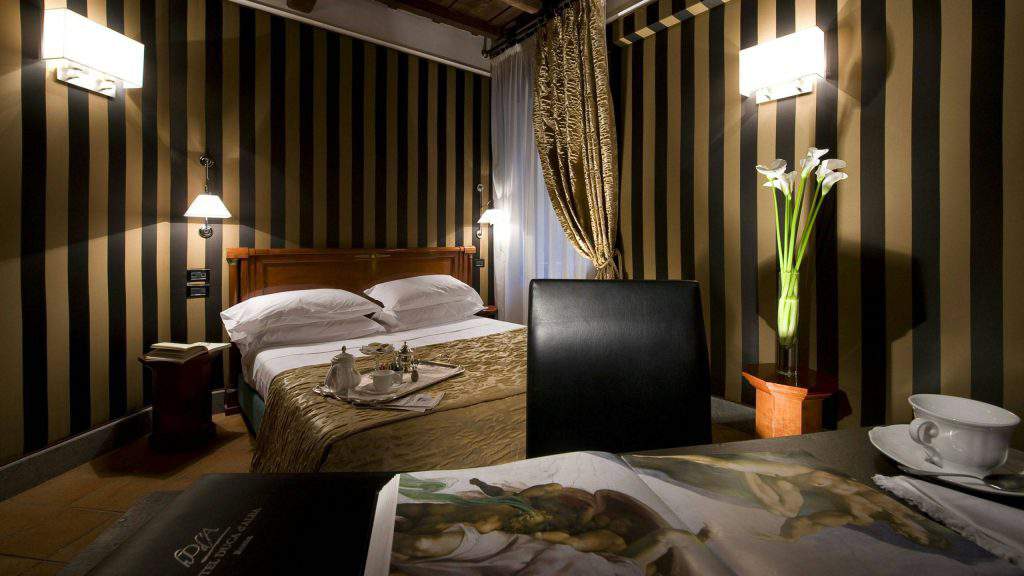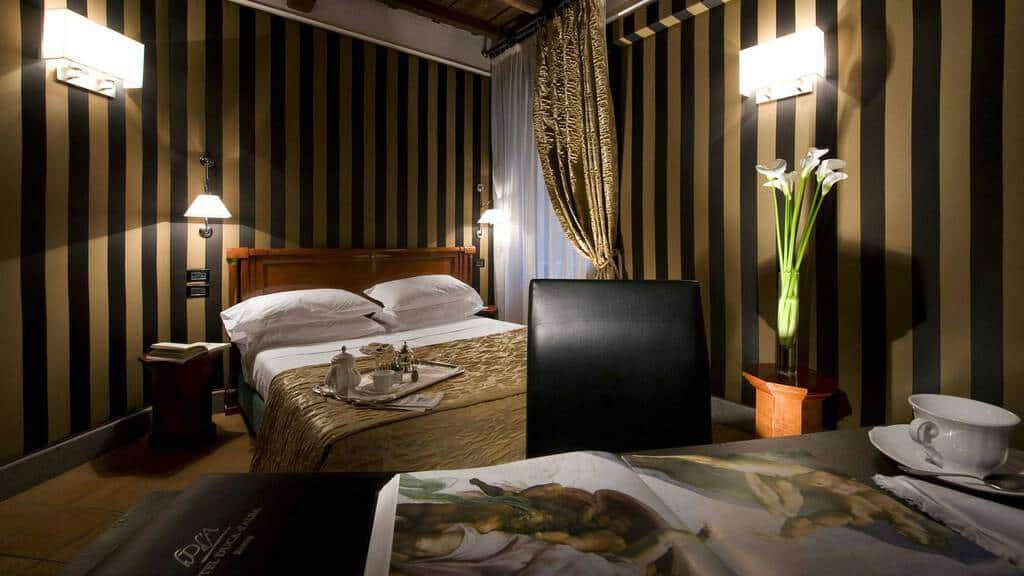 Contact No.: +39 06 484471
Forum Hotel • Reviews 
Contact No.: +39 06 679 2446
Inn at the Roman Forum 
Contact No.: +39 06 6919 0970
Fortyseven Hotel 
Contact No.: +39 06 678 7816
Palazzo Manfredi – Relais & Chateaux 
Contact No.: +39 06 7759 1380
Top Restaurants within Ancient Rome and Monti
Trattoria Valentino– It is a traditional trattoria with a lovely ambience offering classic Roman cuisine.   
Aroma– It is a restaurant on the rooftop of Palazzo Manfredi , a 5-star hotel.  You can sample innovative dishes while overlooking the Colosseum. 
Terre e Domus– Close to the Imperial Forums, this contemporary restaurant gets active during lunch but has a more peaceful ambience for dinner. It serves local Lazio wine and dishes.  
L'Asino d'Oro– This restaurant in Monti consistently receives a lot of positive feedback for its delicious Umbrian dishes.  
Cavour 313– An old bar in Monti that has a wide variety of wine. It also serves trays of high quality meat and cheese.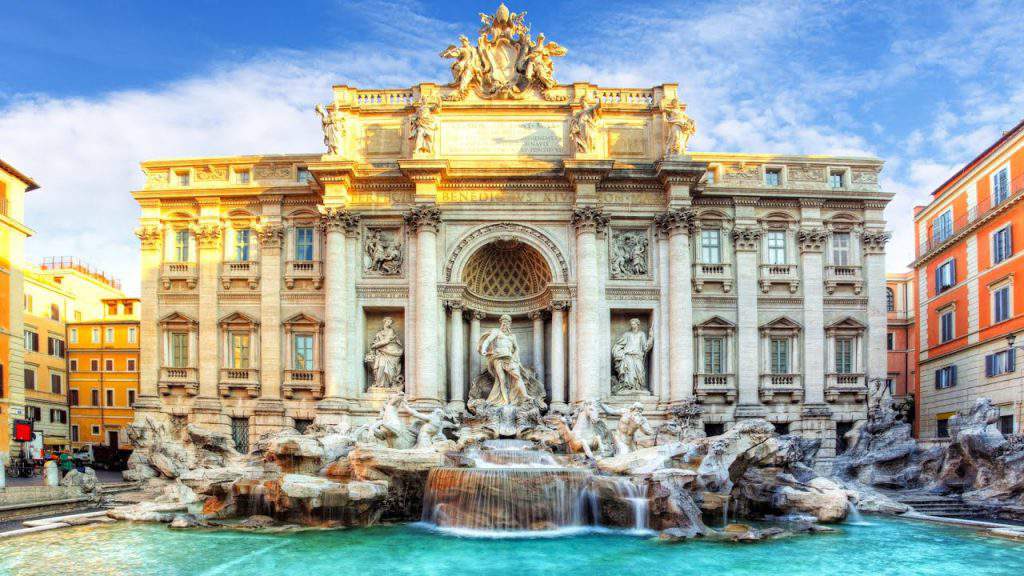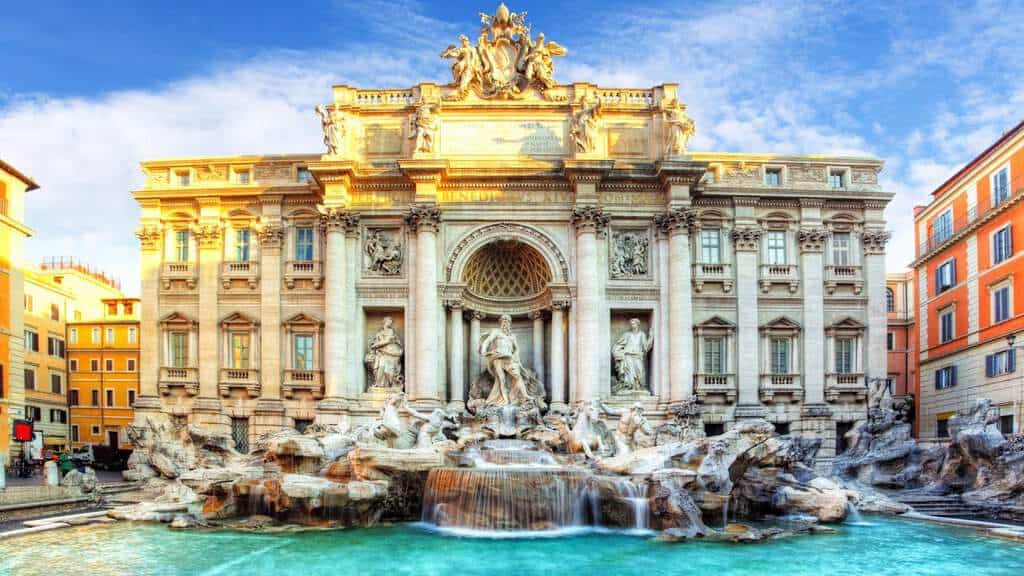 Top hotels close to Rome's Spanish Steps. 
Tridente refers to the roads of Via del Babuino, Via del Corso and Via di Ripetta that merge in Piazza del Popolo. The area houses famous attractions such as the Trevi Fountain and the Spanish Steps.  It is also a famous shopping district where you can find jewelries, shoes, clothing and home items.  Head to Via dei Condotti for designer brands such as Bulgari and Prada. For more variety, you also have Via del Babuino and Via del Corso. Tourists stop by the Spanish Steps for rest and people watching over the busy Piazza di Spagna. For a more relaxing pace, drop by Via Margutta, the street where Federico Fellini used to live. There are plenty of antique and art to check out. You can head to Trevi Fountain after Piazza di Spagna.  It is the biggest and grandest fountain in all of Rome. It is a must-see attraction that you should not miss despite the volume of tourists. It is believed that if you toss a coin to the fountain, you will be  able to go back to Rome. 
Check-out the café Canova Tadolini (previously sculptor Antonio Canova's studio) and Antico Caffè Greco (where Goethe and Casanova went before) to rest from all the shopping and visiting the attractions. Cap off the day in Hotel de Russie's Bar Stravinskij for high-end ambience and drinks.
hotels close to Trevi Fountain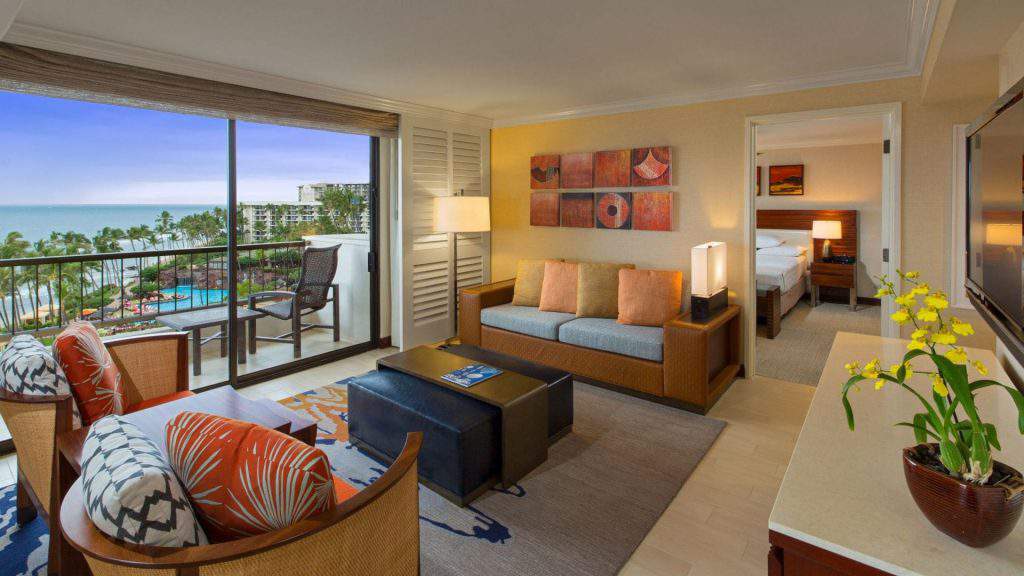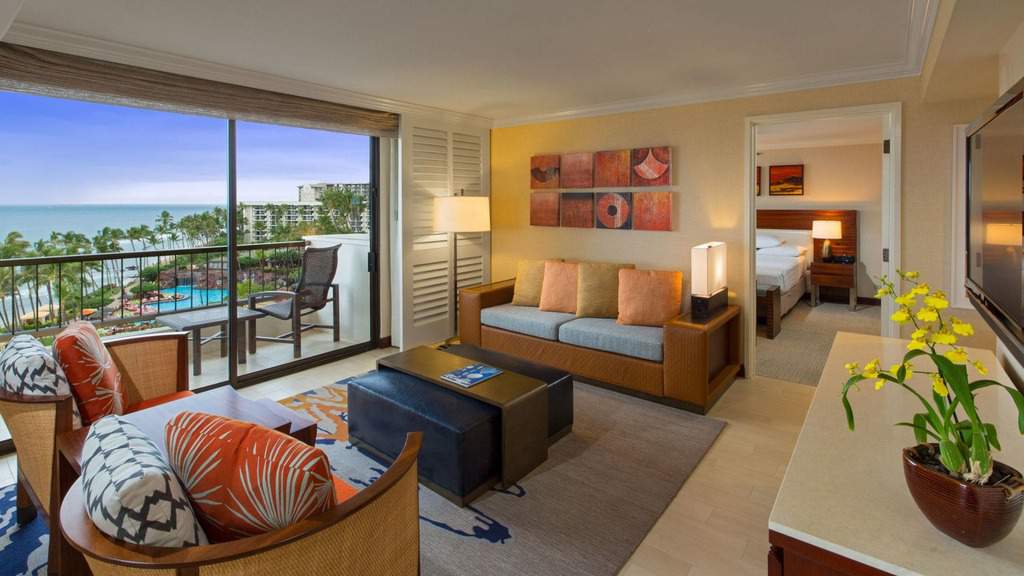 Contact No.: +39 06 3229 5295
Hotel de Russie
Contact No.: +39 06 328881
J K Place Roma 
Contact No.: +39 06 982634
Hotel Hassler
Contact No.: +39 06 699340
Portrait Suites
Contact No.: +39 06 6938 0742
Top Restaurants within vicinity of Trevi Fountain and Tridente
Antica Enoteca– Close to the Spanish Steps, this wine bar is a go-to of visitors and in a few instances even the locals prefer it. 
Dal Bolognese– Located in Piazza del Popolo, this is where affluent and well-dressed people go to. 
Enoteca Regionale Palatium– This cool bar serves good wine and authentic local Lazio dishes such as cheese and cured meats. 
Gina– Wealthy shoppers frequents this trendy café for its quality salads, panini, and pasta. 
Il Margutta RistorArte– This restaurant has artistic interiors and serves first class vegetarian dishes. The brunch during weekends is also worth it.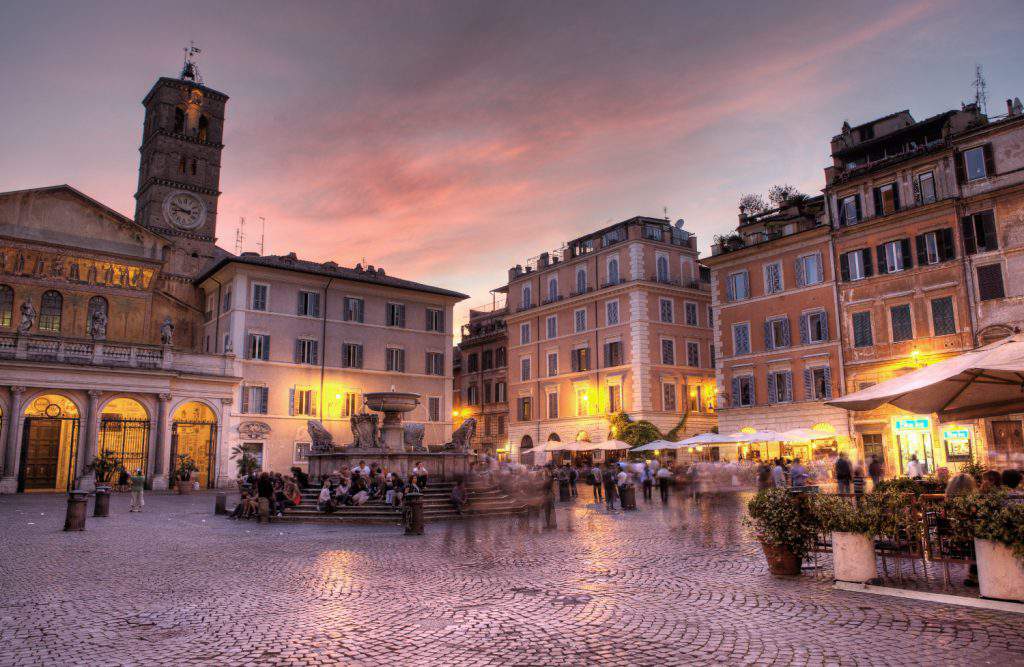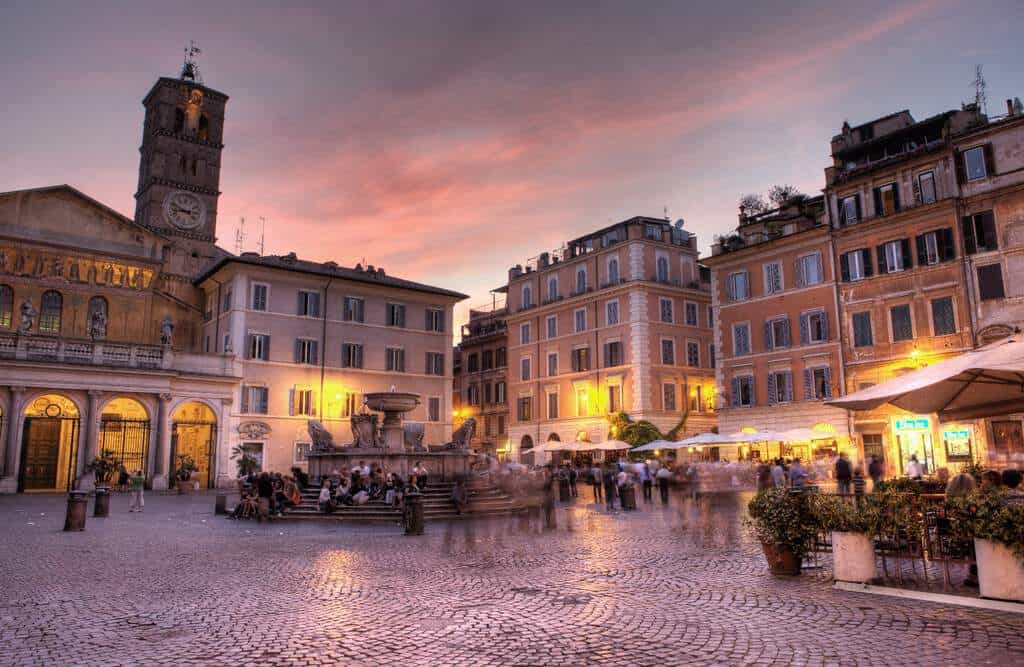 Trastevere's Top Hotels. 
It is easily among the beautiful neighborhoods in Rome. Previously a quarter for plebeians in the ancient times, it has since become sophisticated. It prides itself having lively piazzas, bright buildings and striking streets which are the melting pot of students, artists and foreigners working in Rome. The lovely central square, Piazza di Santa Maria, is reached by Via Lungaretta after Viale di Trastevere.
The historic Basilica di Santa Maria is just across the piazza and has amazing art collection inside. In Villa Farnes  you can find the popular murals by Raphael. Chiesa di San Francesco a Ripa houses a Gian Lorenzo Bernini's sculpture.  Or you can also just roam around the old alleys and interesting streets. In Janiculum Hill, from Via Garibaldi, is overlooking the Roman rooftops. Aside from being a good sightseeing destination, Trastevere becomes a center of partying when evening strikes.
Tourists and locals fill up the different trattorias, restaurants, and piazzas. Among the famous bars is the lively Freni e Frizioni. During the summer, parties last very late.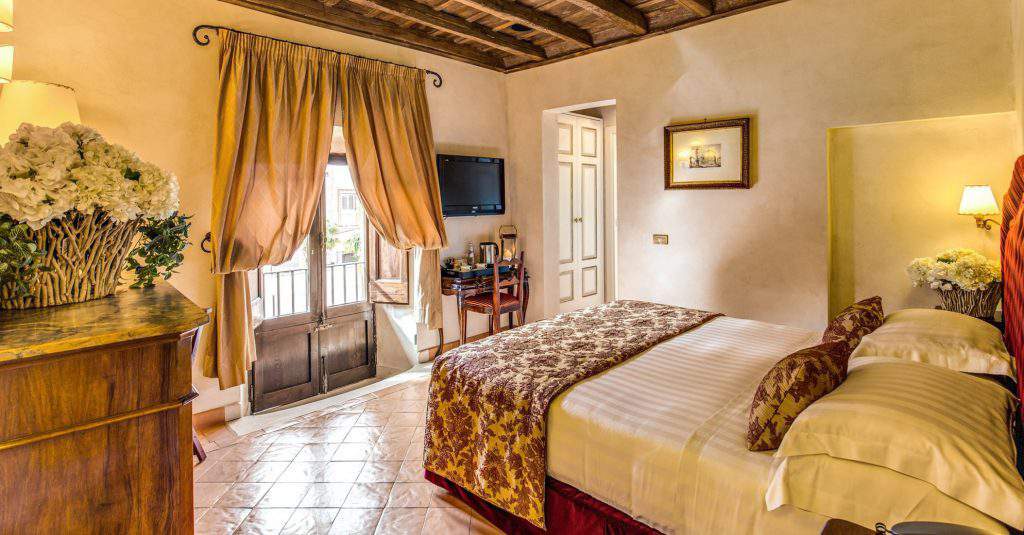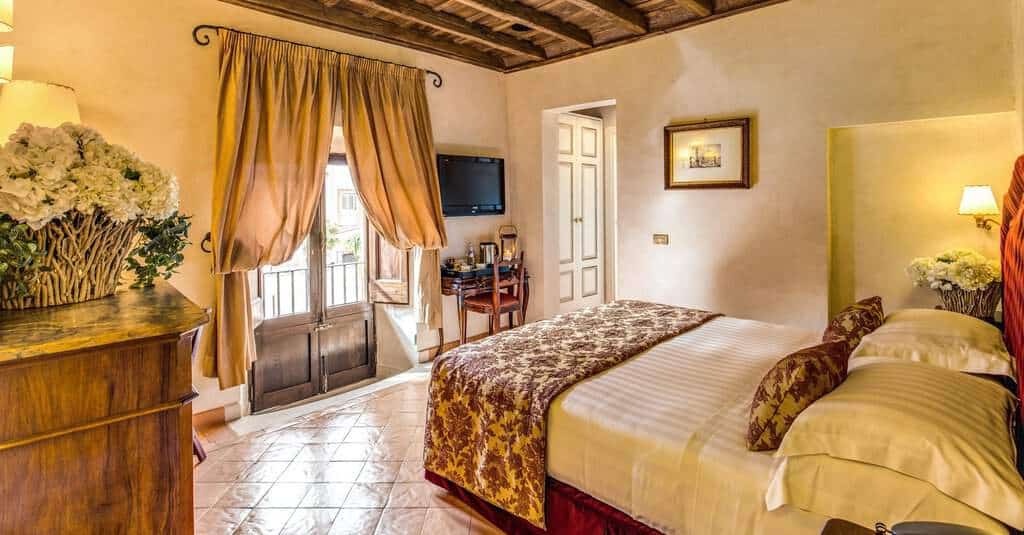 Contact No.: +39 06 588861
Gran Melia Rome 
Contact No.: +39 800 788 333
Trilussa Palace Congress & Spa
Contact No.: +39 06 588 1963
Trastevere's Top Restaurant
Fatamorgana–  It is a wonderful gelato place that offers authentic gourmet and traditional Italian varieties.  
Glass Hostaria– A restaurant with a Michelin rating and run by one of the best chefs in Rome, it offers innovative cuisine.  
Osteria La Gensola– This trattoria has fabulous interiors and equally amazing seafood.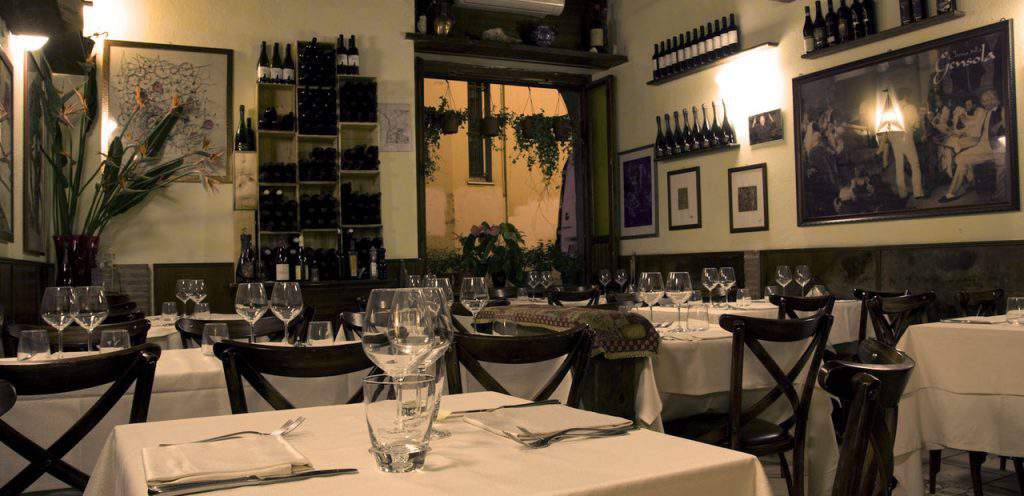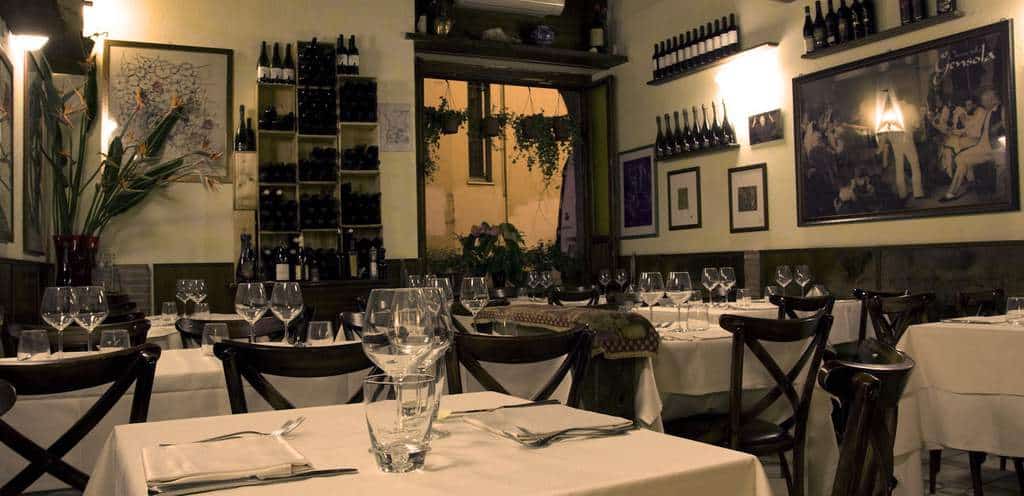 Pizzeria Ai Marmi– This unassuming pizzeria with tables made of marble offers traditional pizzas. 
Paris– This traditional fine-dining restaurant offers classic Roman dishes on its lovely open-air deck.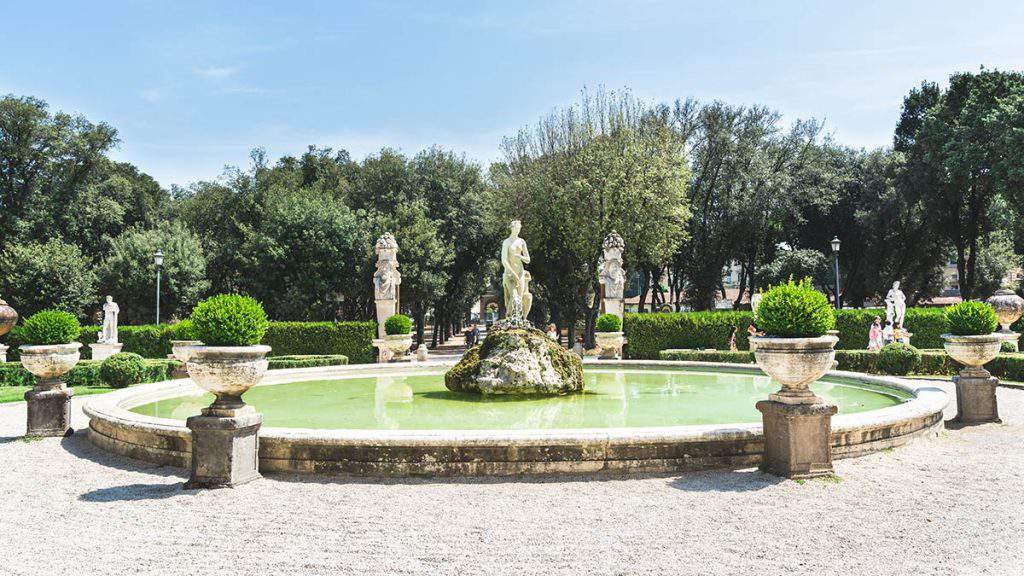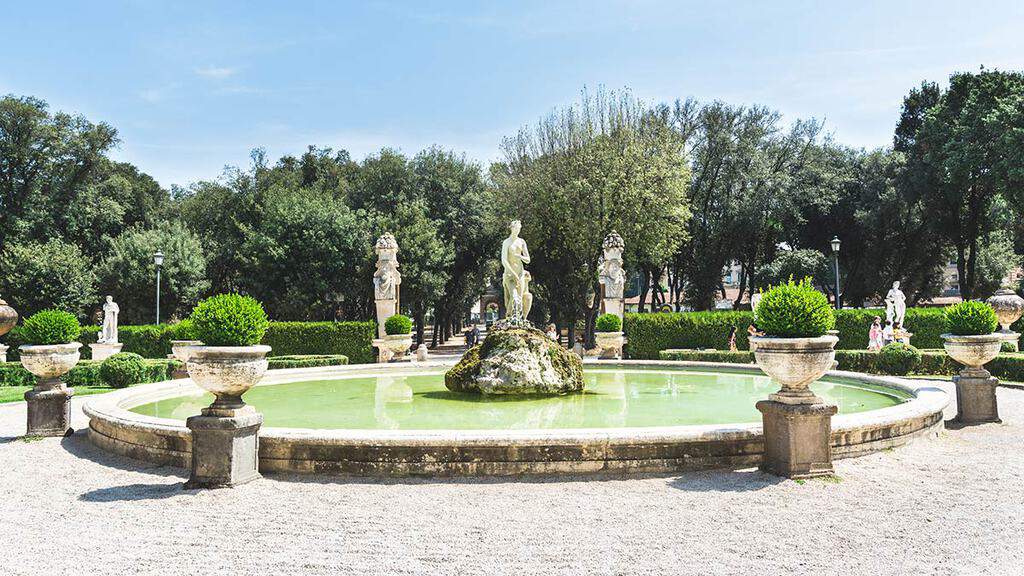 Villa Borghese, the most well-known park in Rome, offers a relaxing ambience for tourists. It was previously owned by a prince in the 17thcentury. It is ideal for a peaceful stroll or some dose of art. You can find outstanding museums spread out in the park with Museo e Galleria Borghese as the most notable.
It is among the top museums in Rome and you need to reserve tickets beforehand. Pincio has a rooftop that gives you stunning sceneries. Return to the center by going through Via Vittorio Veneto, used to grace by celebrities during the 1950s and 1960s. It maintains its dolce vita ambience with its high-end restaurants and hotels. You can have a glimpse of Rome's grandest baroque architecture towards Piazza Barberini's south.
One of which is Palazzo Barberini,  where Galleria Nazionale d'Arte Antica is set. Nearby is another baroque structure, the prominent Palazzo del Quirinale. The president of Italy resides here. Guided tours are available.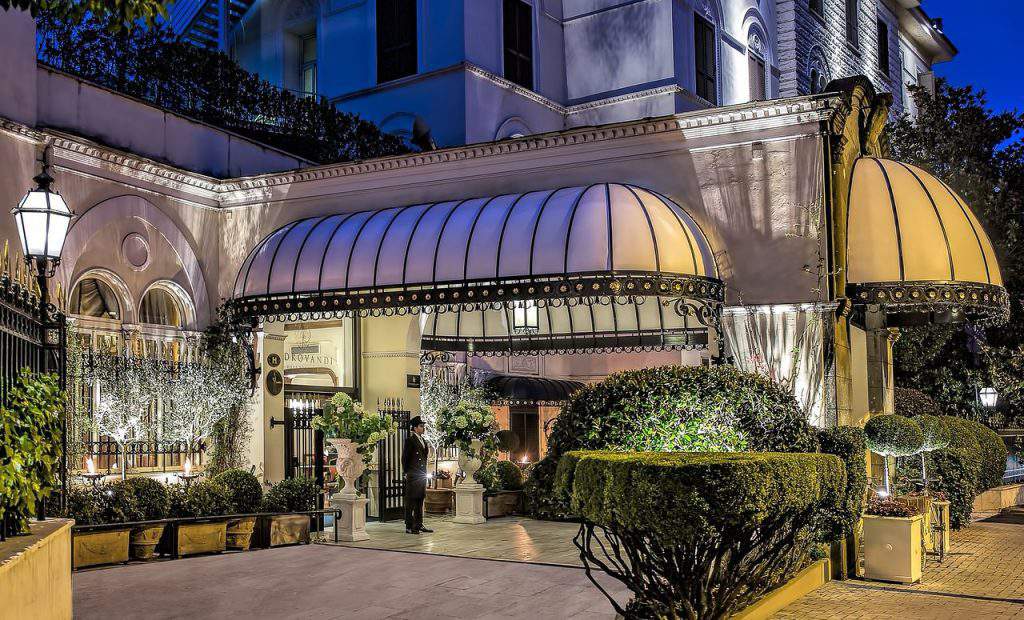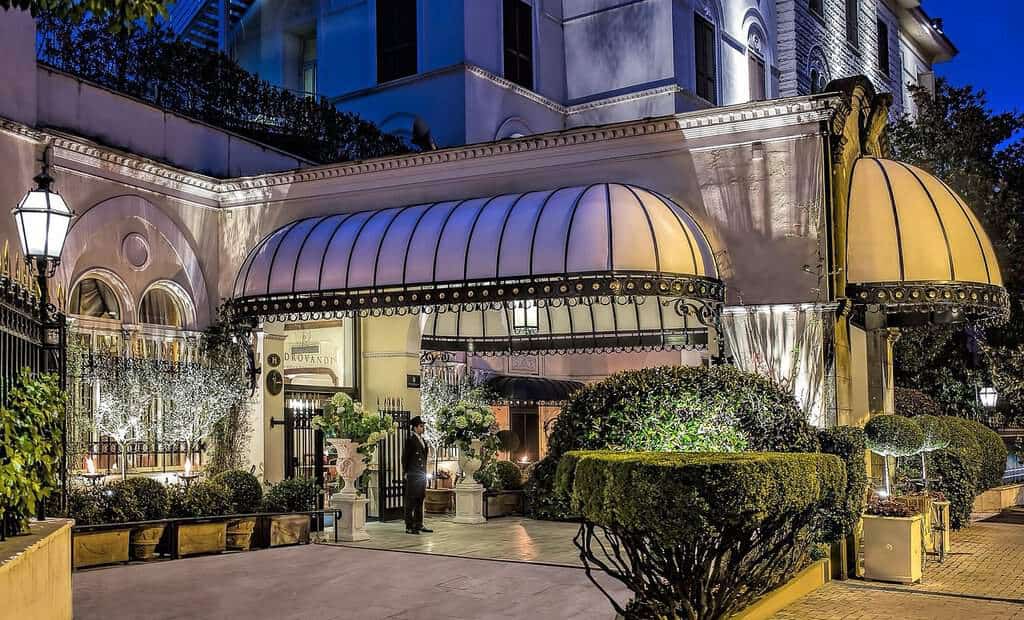 Contact No.: +39 06 322 3993
Eden Hotel
Contact No.: +39 06 478121
Hotel Majestic Roma
Contact No.: +39 06 421441
Parco dei Principi Grand Hotel & Spa
Contact No.: +39 06 854421
Rose Garden Palace
Contact No.: +39 06 421741
Villa Spalletti Trivelli
Contact No.: +39 06 4890 7934
Villa Borghese's Top Restaurants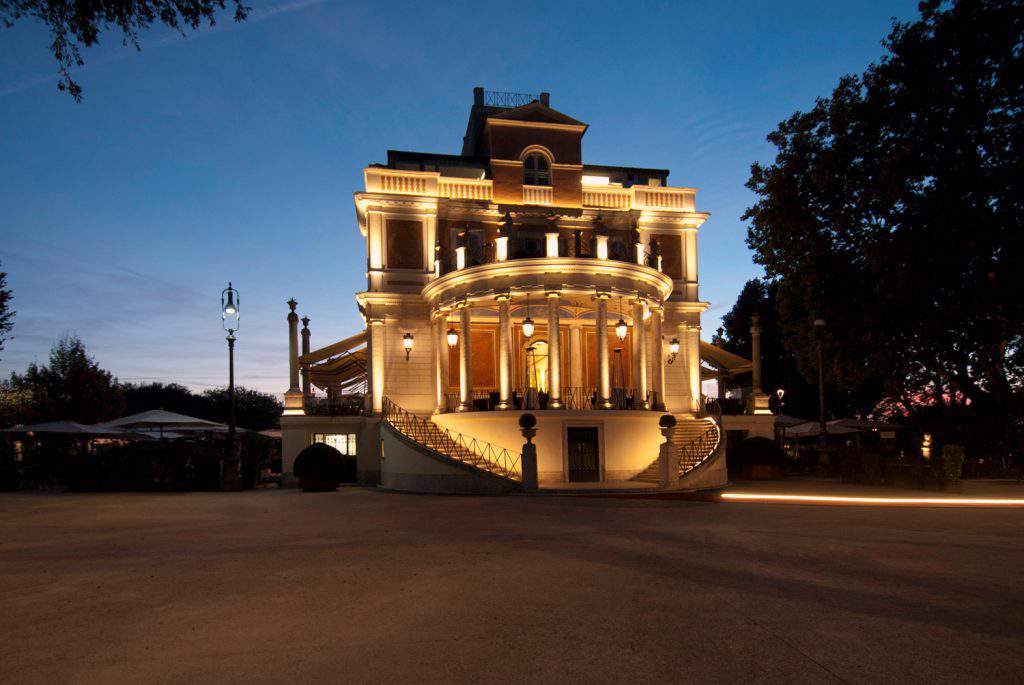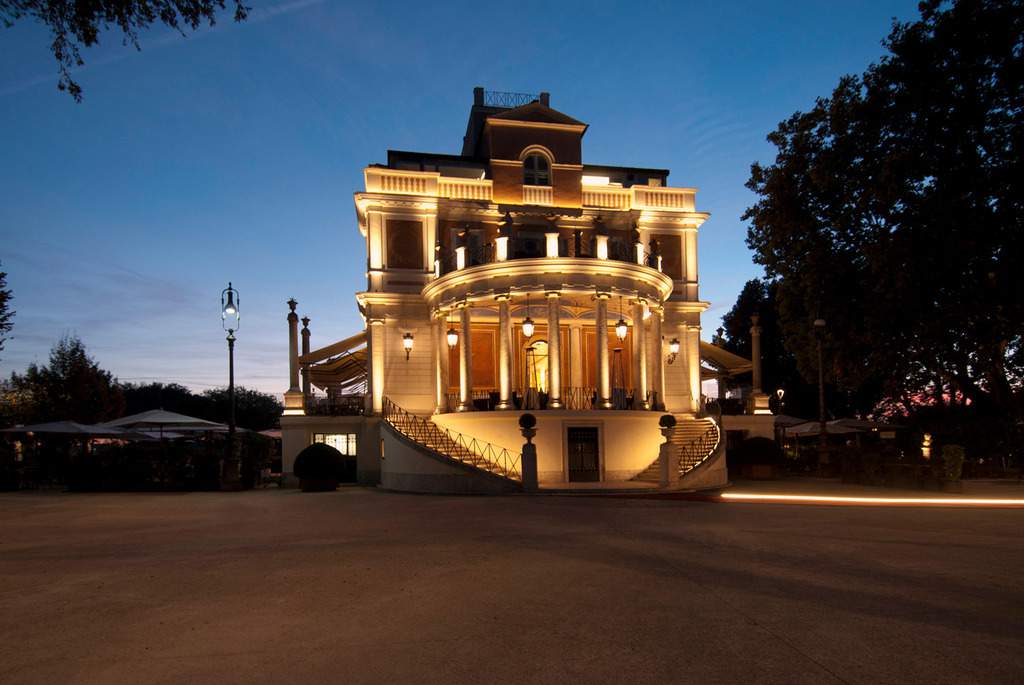 Casina Valadier– It has superior dishes served in a fantastic location with magnificent views and adored by affluent visitors. 
Colline Emiliane- You need a reservation. It is known for its tasty meat sauces and egg pasta of the region of Emilia-Romagna. 
Ristorante Oliver Glowig- It is Villa Borghese Hotel's 2-star Michelin restaurant that serves excellent modern dishes.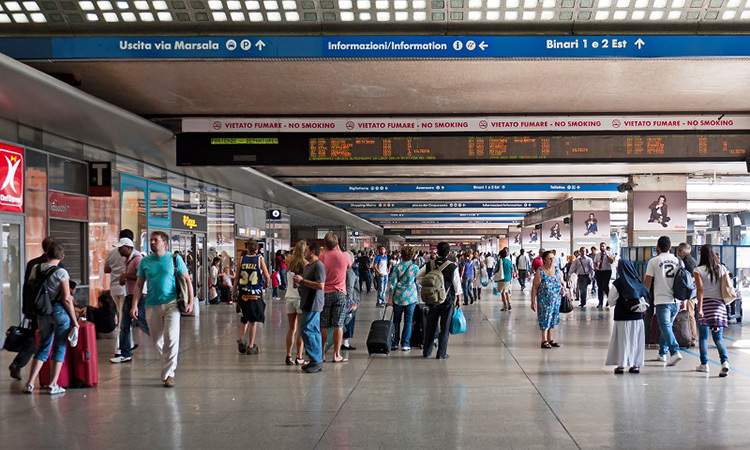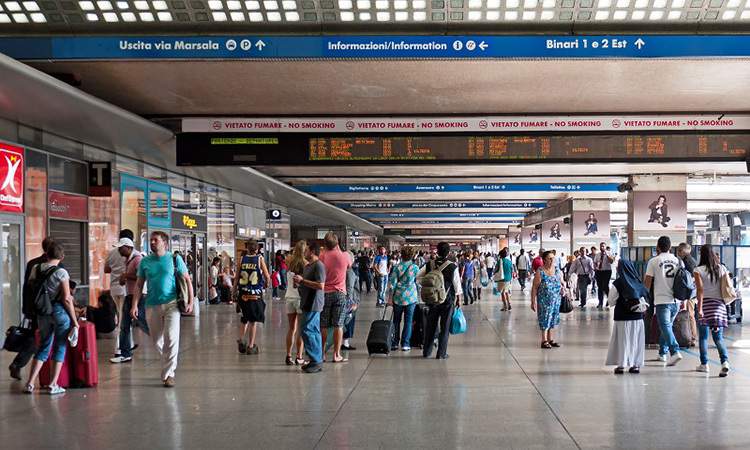 It is at the heart of Stazione Termini, the major transportation hub in Rome. It is less striking but houses some fantastic churches, museums, bars and eateries. Among my personal favorite is Palazzo Massimo alle Terme, the Museo Nazionale Romano.
It is home to old mosaics and sculptures. You can also find mosaics inside Basilica di Santa Maria Maggiore as well as in the less famous Basilica di Santa Prassede. The student hub in the east, San Lorenzo, is brimming with hidden clubs and bars.  Pigneto is an interesting neighborhood tucked in the middle of Via Casilina and Via Prenestina.
The filmmaker Pier Paolo Pasolini used to frequent here. It has been transformed into party destination from an ordinary community before.  Via del Pigneto is the heart of activity.
There are plenty of dining and bar option such as the local favorite Necci and the chic cocktail bar Co.So.
Boscolo Exedra
Contact No.: +39 06 489381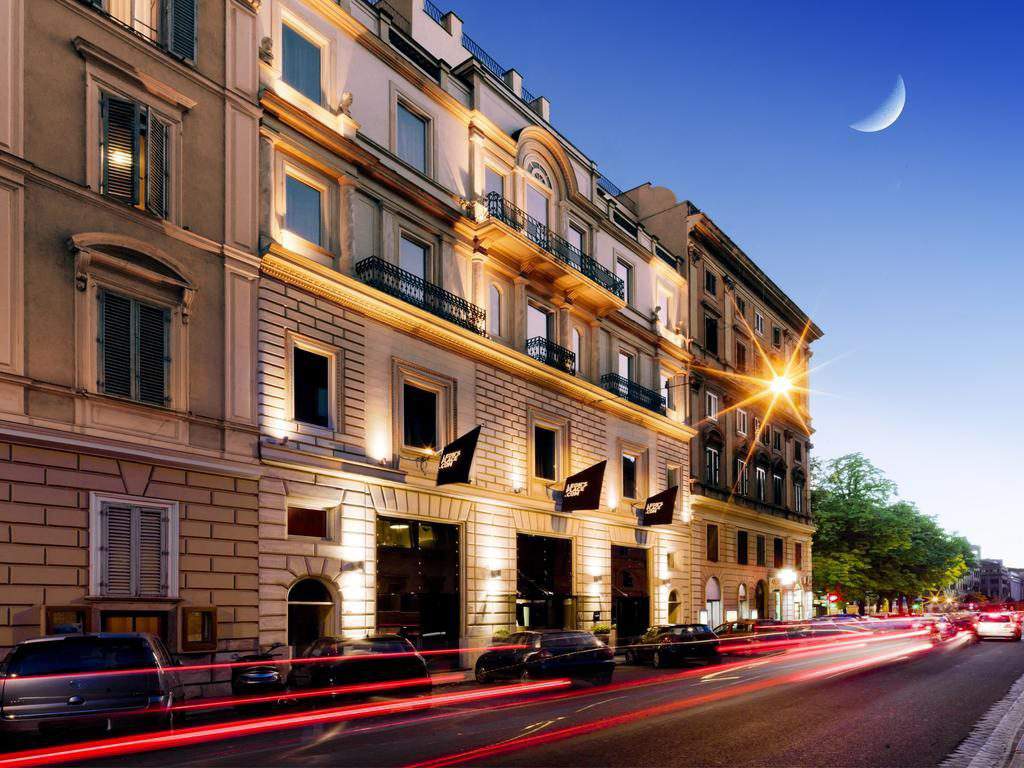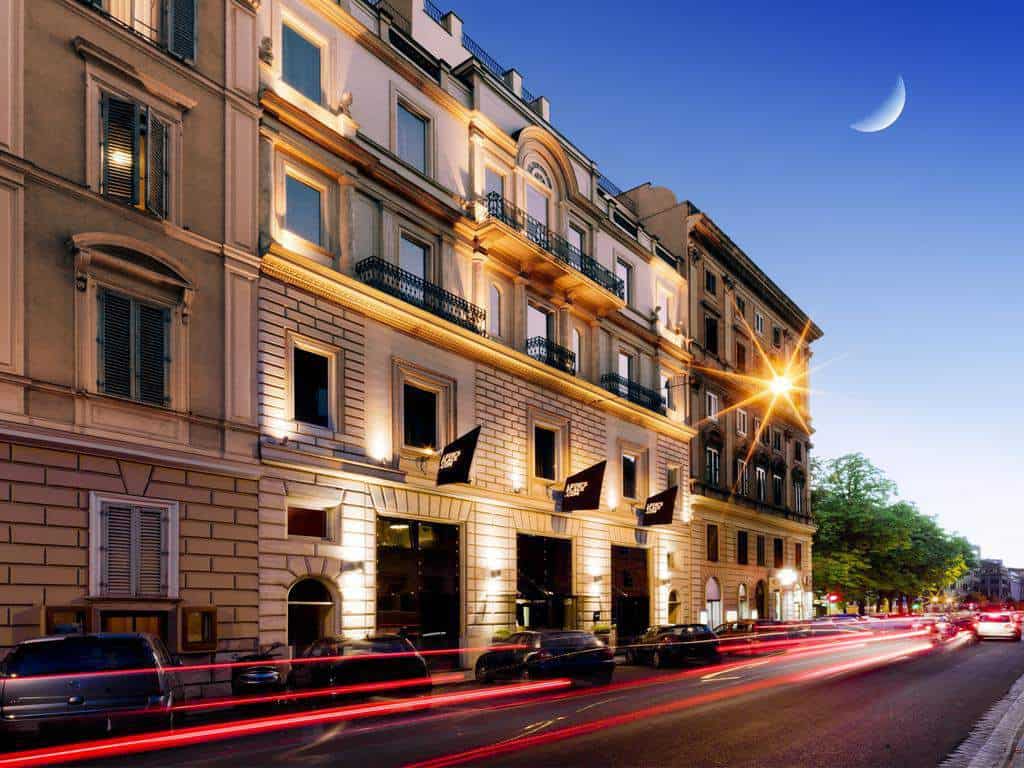 Contact No.: +39 390 689 0871
Palazzo Montemartini 
Contact No. : +39 06 45661
Hotel Diocleziano
Contact No.: +39 06 4890 0767
Top Restaurants within Termini
Agata e Romeo- It is a top-class restaurant offering traditional Roman cuisine with a modern twist. 
Panella L'Arte del Pane- It is a fast-food café that serves a variety of pizza slices, pastries, and panini. 
Pasticceria Regoli- It is a traditional shop for pastries known to produce tasty classic dolci.  
Primo al Pigneto– It is a hip restaurant offering innovative Italian dishes.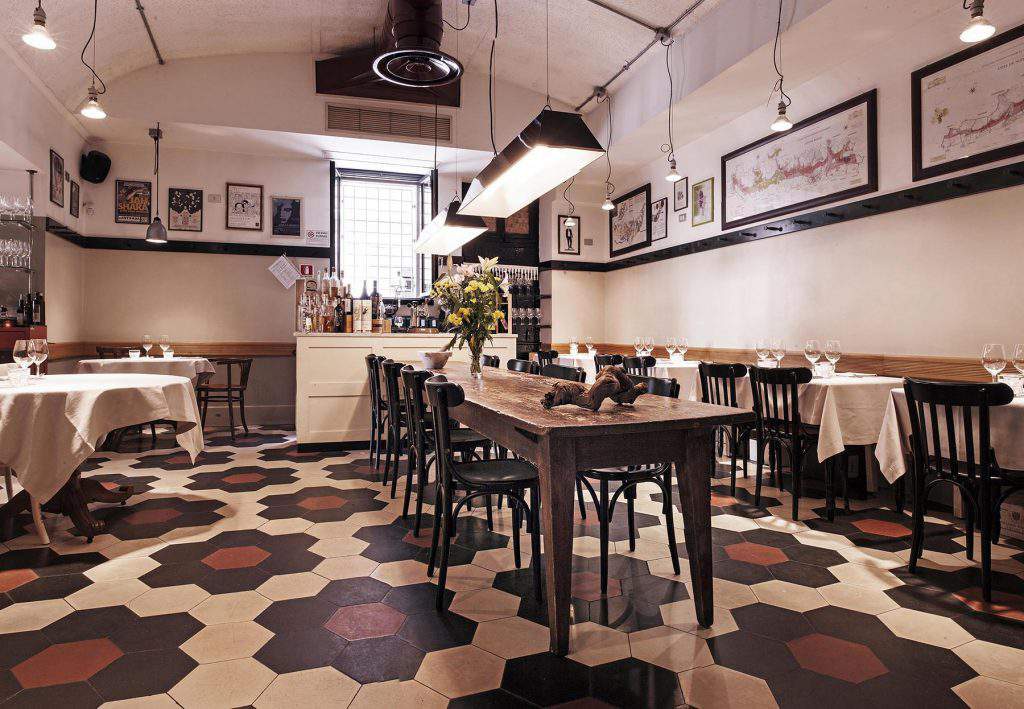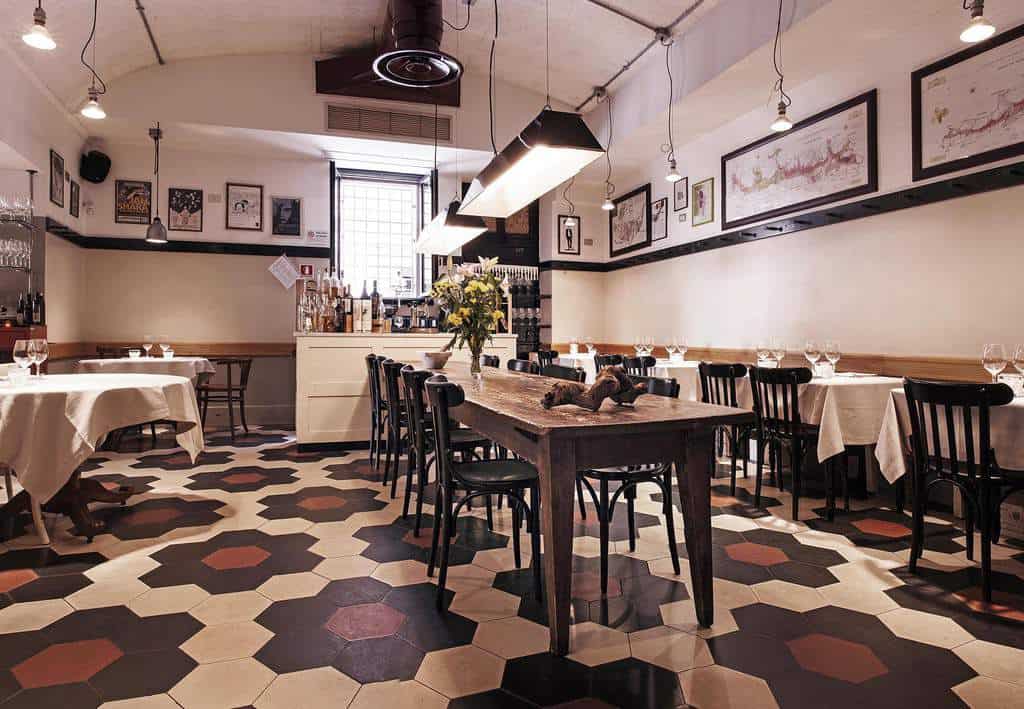 Trattoria Monti- Reservation is a must. It is well-praised trattoria that offers local food of Le Marches over a peaceful ambience.  
Testaccio & Ostiense
Testaccio is an off-the-beaten path for tourist but it has plenty to offer. Famous poets such as Shelley and Keats' remains are in the cemetery of Cimitero Acattolico.  Among the traffic, there is a huge pyramid from the 1stcentury. Priorato dei Cavalieri di Malta is located in the well-adored neighborhood of Aventine.
If you peered through its keyhole, you can see the well outlined scene of St. Peter's dome. Testaccio used to have the major slaughterhouse of ancient Rome. Roman dishes have originated from cooking the scraps of butchered meat.  Down Via Galvani, the modern art gallery of MACRO currently stands. You can also find Volpetti in Testaccio, included in the top delis of Rome.
Via di Monte gets lively with young nightlife lovers that flock its clubs. Ostiense, previously an industrial area now houses Rome's best clubs on its old warehouses and factories popular to students.  
There are also famous dining places such as the bar-restaurant complex, Porto Fluviale and the huge food mall, Eataly.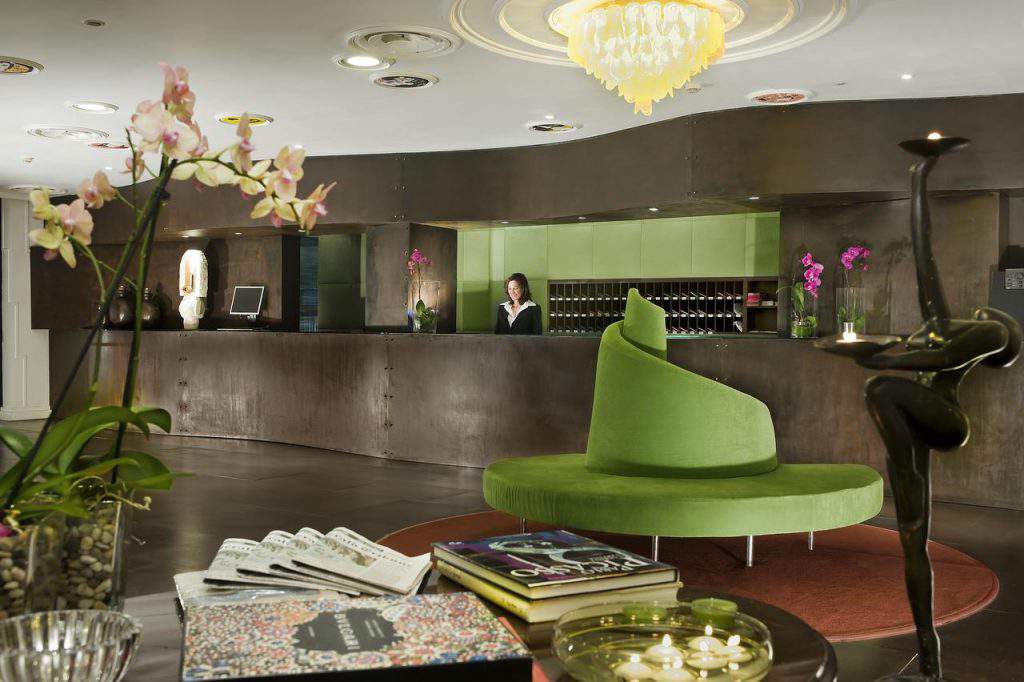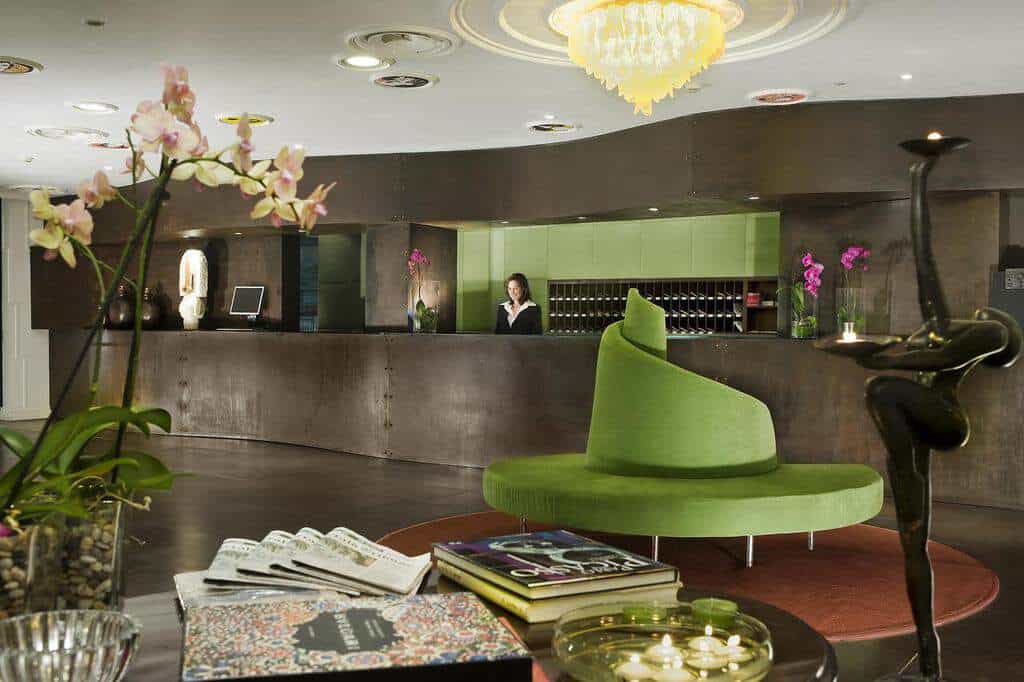 Contact No. +39 06 454 3191
Hotel San Anselmo 
Contact No. : +39 06 570057
Testaccio and Ostiense's Top Restaurants
Checchino dal 1887- It is a fine-dining restaurant that serves chunky Roman dishes like the oxtail, coda alla vaccinara .
Da Felice- Famous locally for its traditional Roman dishes that you need to book in advance.
Da Remo- It is an unassuming pizzeria which people always lined up for. It serves outstanding thin-crust pizzas.  
Eataly- It is a food hub of various pizzerias, restaurants and wine bars.
Flavio al Velavevodetto- It is a peaceful trattoria that serves tasty mea-based food and on-point pastas.
Read more:
Rome Travel Guide
Rome – Best Hotels
Rome – Family Hotels
Rome – With Kids
Rome – Best Things to Do
Rome – Best Time to Visit
Rome – Where to Stay
Rome – Rome to Florence