We have gathered in this Quick Guide: Paris with kids, all the information about the most outstanding places and activities that the French capital offers to the families that visit it. Paris is full of parks and gardens where children can run and play at ease. Its monuments offer special experiences that will remain engraved in their memories (not just the Eiffel Tower).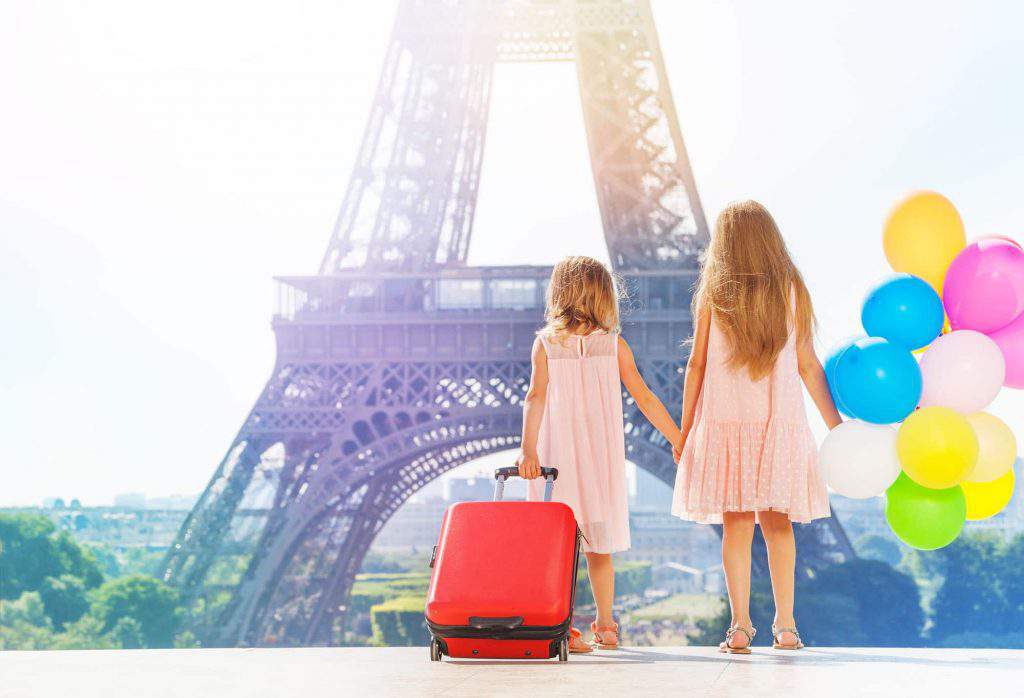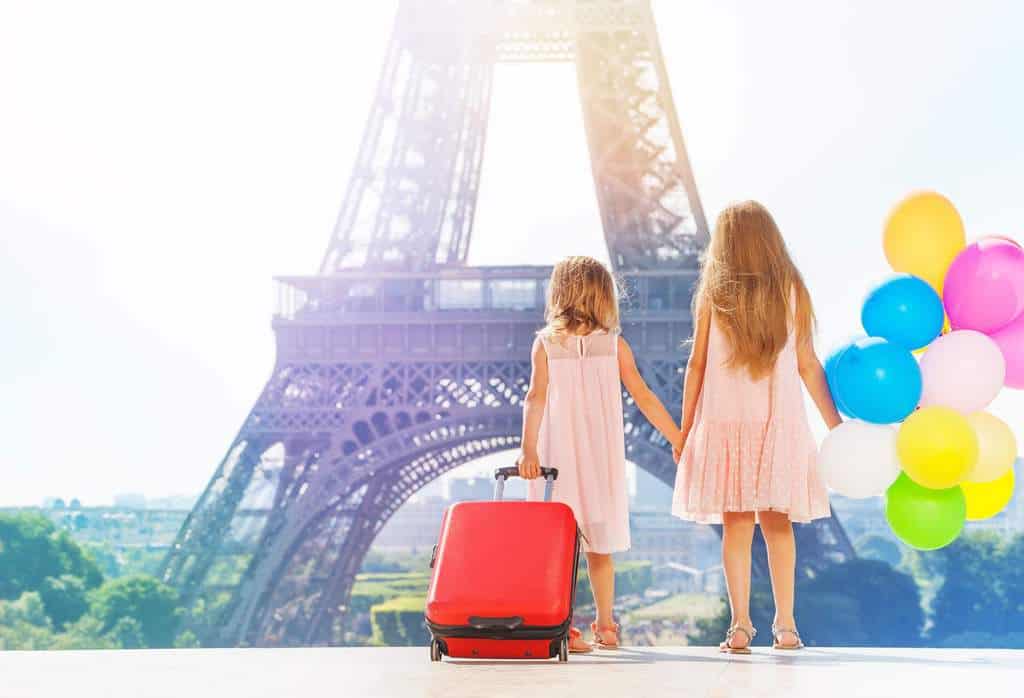 Best Tours in Paris For Kids
Tours and guides can offer your family the best way to enjoy Paris. Bike tours are the most relaxing, family-friendly, and even eco-friendly way you can get around to see the best sights of Paris. If you don't want to miss anything essential, Paris tours are the way to go.
Behind the Scenes Bakery Tour – Le baguettes! This is your chance for an authentic baguette baking experience in a French bakery. You can also try The Macaron Cooking Class.
Chocolate Tasting Tour – Explore Saint-Germain-des-Pré in a 3-hour walk. You'll get to taste all kinds of breads, pastries, and chocolates. A sweet experience.
Eiffel Tower & Seine River Cruise – Go on an hour-long cruise on the River Seine, instead of waiting to get into the Eiffel Tower.
Fat Tire Bike Tours – Whatever age and size you are, they have a bike for you. This will be a delightful and relaxing ride. We recommend either the 3.5-hour Paris Tour or the 8-hour Versailles Tour.
Get Your Guide – This site will help you secure good tours with discounts.
Hop-On Hop-Off Bus – There are four routes that each last one to two hours: Bastille-Bercy, Montparnasse-Saint-Germain, Paris Grand Tour, and Montmartre-Grands Boulevards. These are convenient and quick ways to see the city's best sights.
Skip The Line Tickets — Book your tickets early here for: Arc de Triomphe • Catacombs • Disneyland Paris • Eiffel Tower • Louvre • Musee d'Orsay • Versailles
Louvre 2-Hour Private Tour for Families and Children / The Versailles 2-Hour Private Tour for Families & Children — These are perfect tours for families wanting to see Versailles and/or the Louvre.
Find out Where To Stay in Paris.
Top 29 Places in Paris to Visit With Kids
1. Arc de Triomphe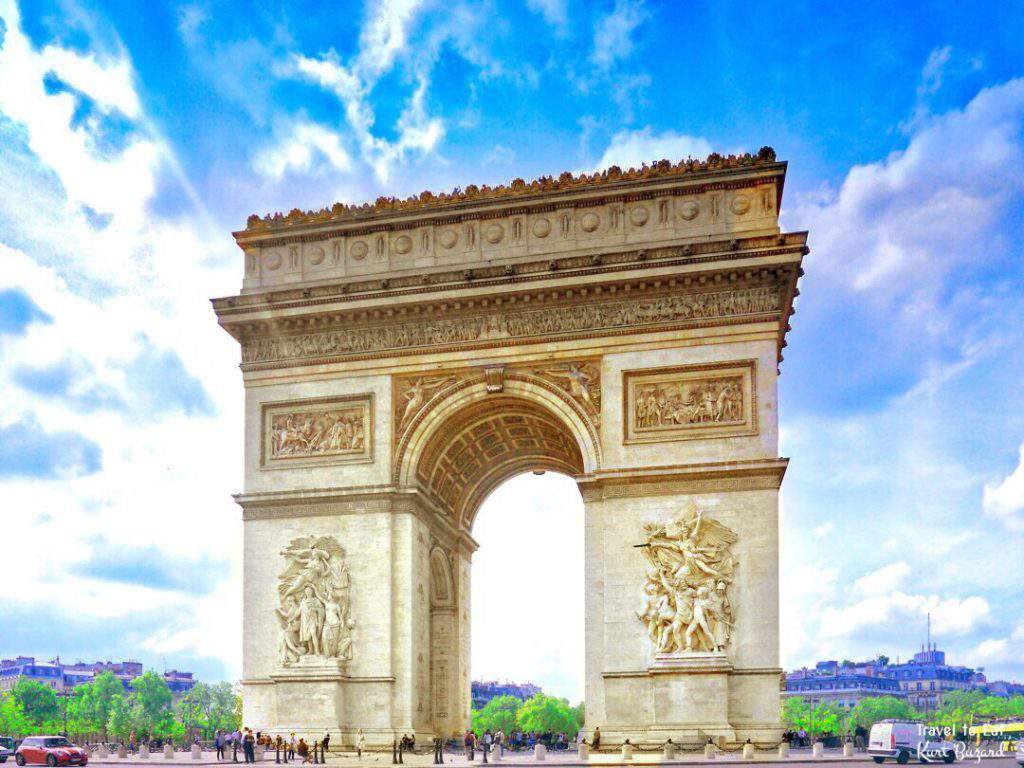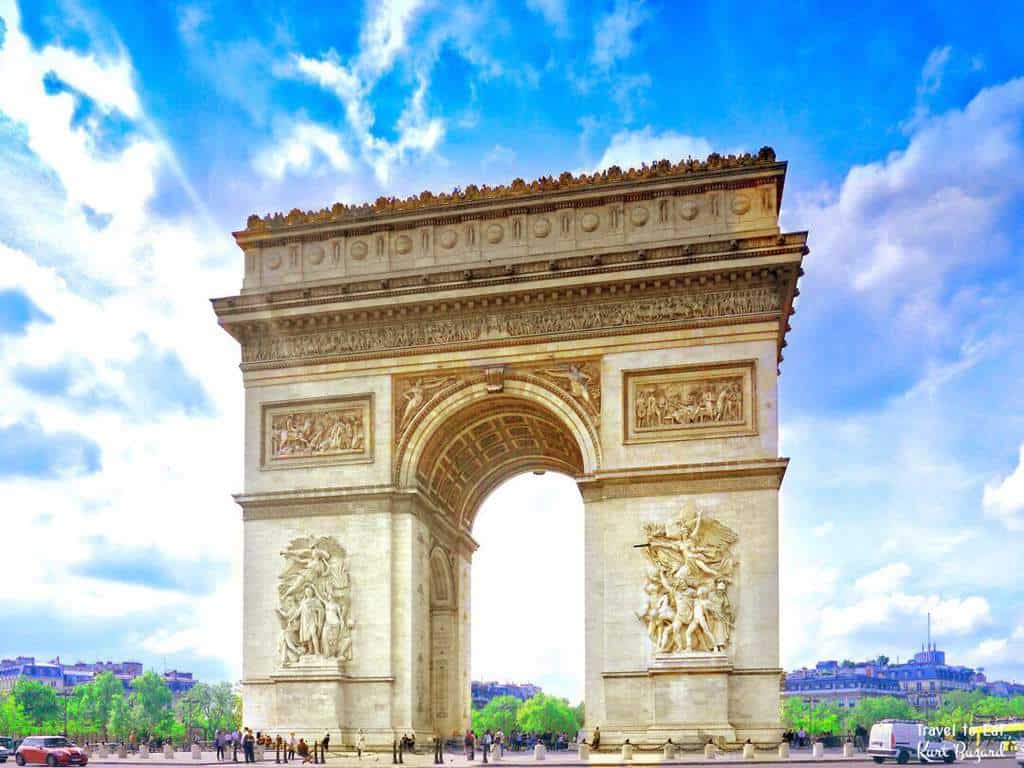 Open hours: Daily. 10 am – 11 pm on April until September. 10 am – 10:30 pm on October until March.
Whether in the day or evening, the arch hosts a splendid view of the Champs-Elysees, Eiffel Tower, and the many boulevards extending away from the Arc de Triomphe. Unlike the Eiffel Tower, there's no elevator, so if you want to get up top, you'll have to climb its winding staircase. Napoleon build the Arc de Triomphe to commemorate his win in Austerlitz against the Austrians and Russians in 1805, hence its name. From there on, countless military personnel that have occupied and liberated Paris have marched through the arch. The military parade every July 14 happens here too. The arch rets in between an axis starting at the newer arch La Defense up to the Louvre. It's best to visit and admire it before sunset to see the arch beautifully bathed in that sunset glow. Show your kids Emperor Napoleon on the base of the arch. His victories are engraved on the shields at the arch's top, while his generals' names (the underlined ones are the ones who got killed) are engraved inside. At the northern part of the arch, you can see his troops in action trying to drown their enemies by breaking the ice. Intrigue your kids by pointing out an unknown soldier's tomb that rests underneath the arch who was one of WWI's 1.5 million Frenchmen that died. There's a simple ceremony where an eternal flame gets lit every 6:30pm everyday. You can take a rest with snacks at the Ladurée tea shop at 75 Champs-Elysées — they serve the most delicious macaroons in Paris. You can then have a leisurely walk around the Jardins des Champs Elysées and the Pont Alexandre III bridge.
2. Army Museum & Hôtel des Invalides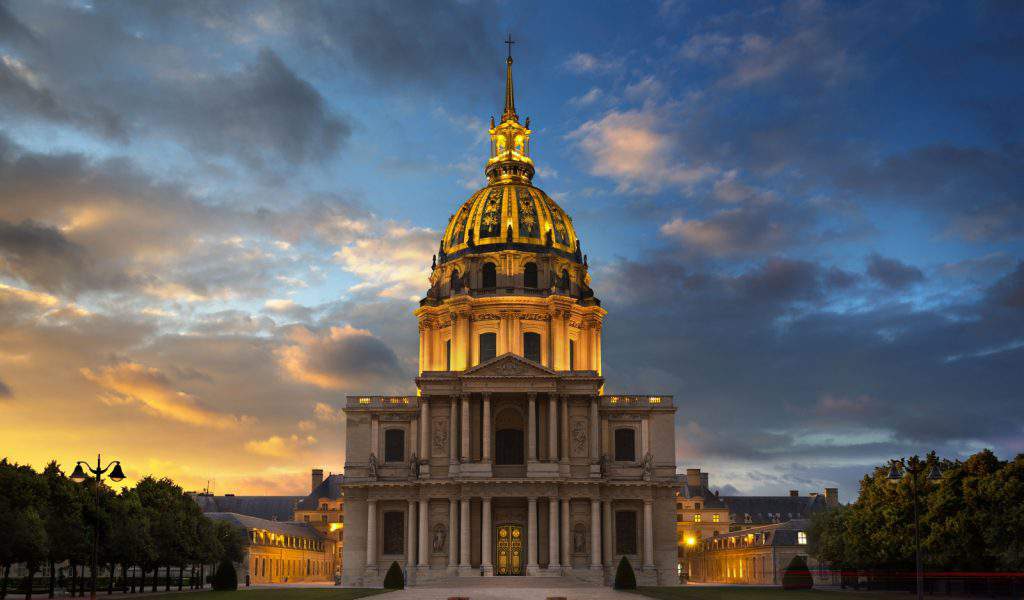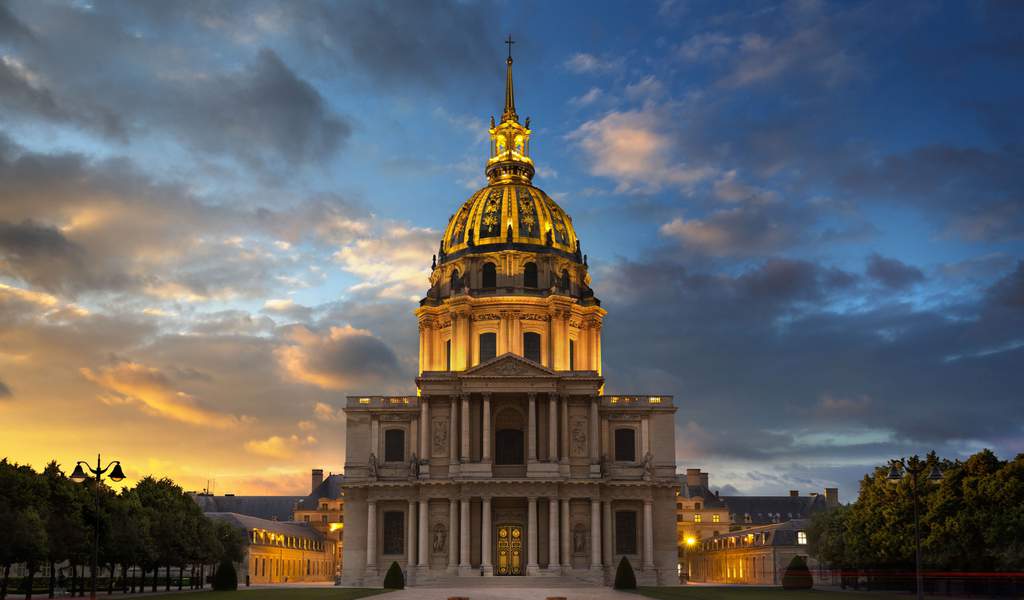 Open hours: Daily. 10 am – 6 pm, April until October. 10 am – 5 pm, November until March.
The Musee de l'Armee rests in theHôtel des Invalides's main building. Louis XIV ordered the construction of the Hôtel for injured soldiers to be temporarily housed in. Meanwhile, the Musee de l'Armee contains a huge collection of weapons used by the French military. At the complex's center is Eglise du Dôme where Napoleon's tomb resides — a notable landmark that you should definitely point out to your kids. Napoleon died in 1821 while he was exiled to St. Helena, an island in the South Atlantic, by the British. But eventually, he was given a hero's return by France in 1840. He was lauded for his military cunning and state reforms. His remains now rest in six different coffins under the golden Dome des Invalides. If you want to show your kids something strange and intriguing, go to the nearby Deyrolle at Rue de Bac. It's known for its taxidermy animal figures. If you want a rest from the historical gravity of this place, you can relax at the nearby Avenue de Breteuil's playground.
3. Cite de la Musique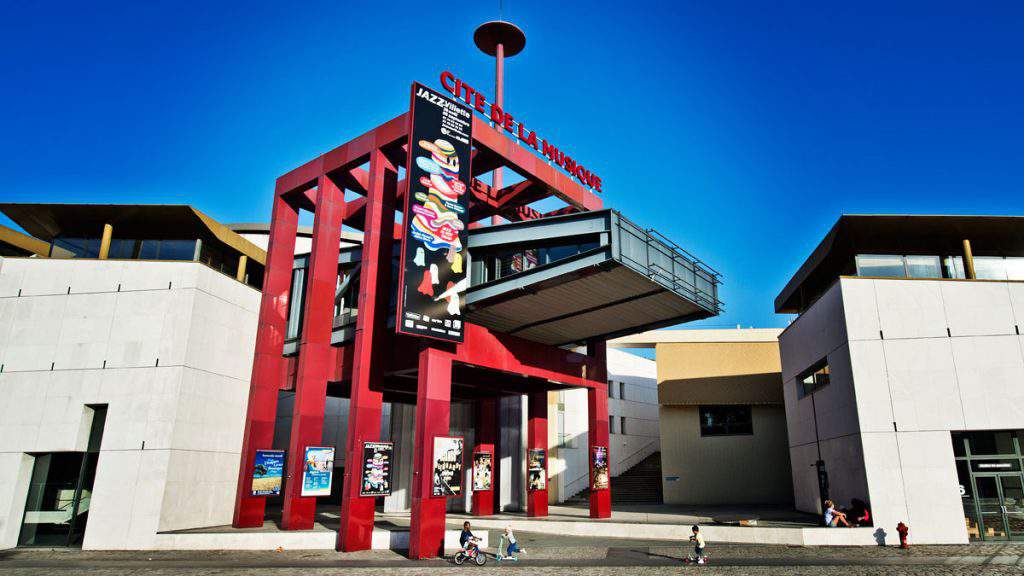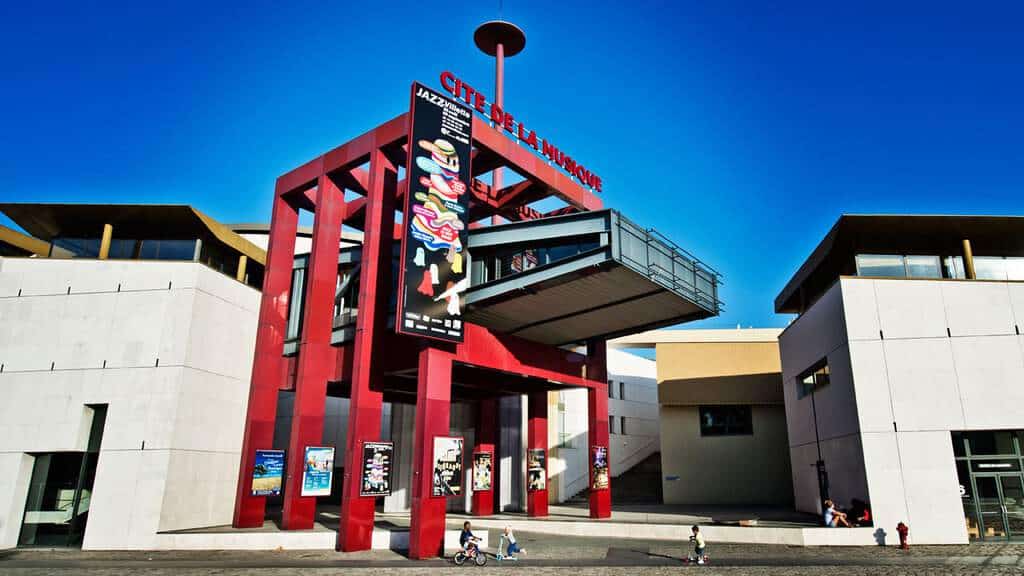 Open hours: Daily except Monday. 12 pm – 6 pm from Tuesday until Saturday. 10am – 6pm until Sunday.
If you or your kids are music lovers, then you'll undoubtedly appreciate everything that the Cite de la Musique, also known as Philharmonie 2, has to offer. And even if you aren't, you'll still have fun admiring the exhibits. This institution opened in 1995 and was designed by Christian de Portzamparc together with the Conservatoire de Paris. Their museum, Musee de la Musique, features compositions, instruments, and musical history for you to experience or learn from. To give you an idea of how many items they have, there are over 4,000 musical instruments, 1,000 instrument elements, and 900 art pieces collected by the museum. There's also an English audio guide for English-speaking visitors.
4. Cite des Enfants and Cite des Sciences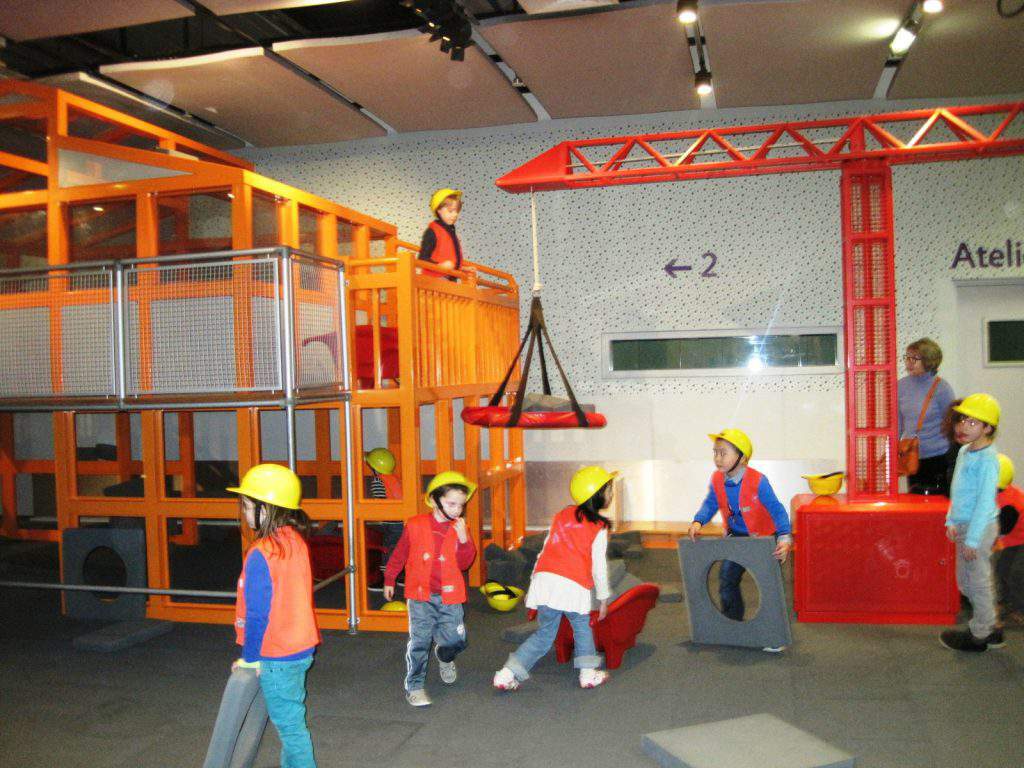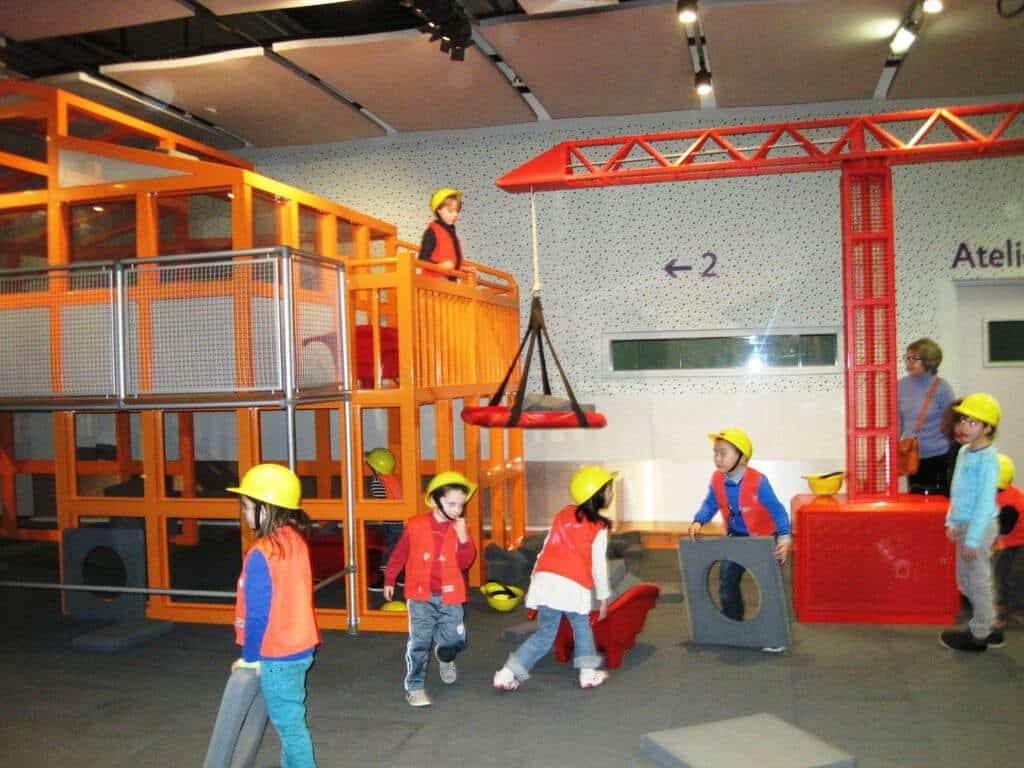 Open hours: Daily except on Mondays. 10 am – 6 pm, Tuesday until Saturday. 10 am – 7 pm, Sunday.
The Cite des Enfants is an exhibition that was designed to cater to children from 2 to 12 years old. You can get a ticket that lasts for 90 minutes. With that, you're free to check out the different fun and highly educational activities for all age brackets. Meanwhile, the Cite des Sciences has learning activities that cater to adolescents and adults. They offer French and English audio guides for both native and non-native visitors.
5. The Conciergerie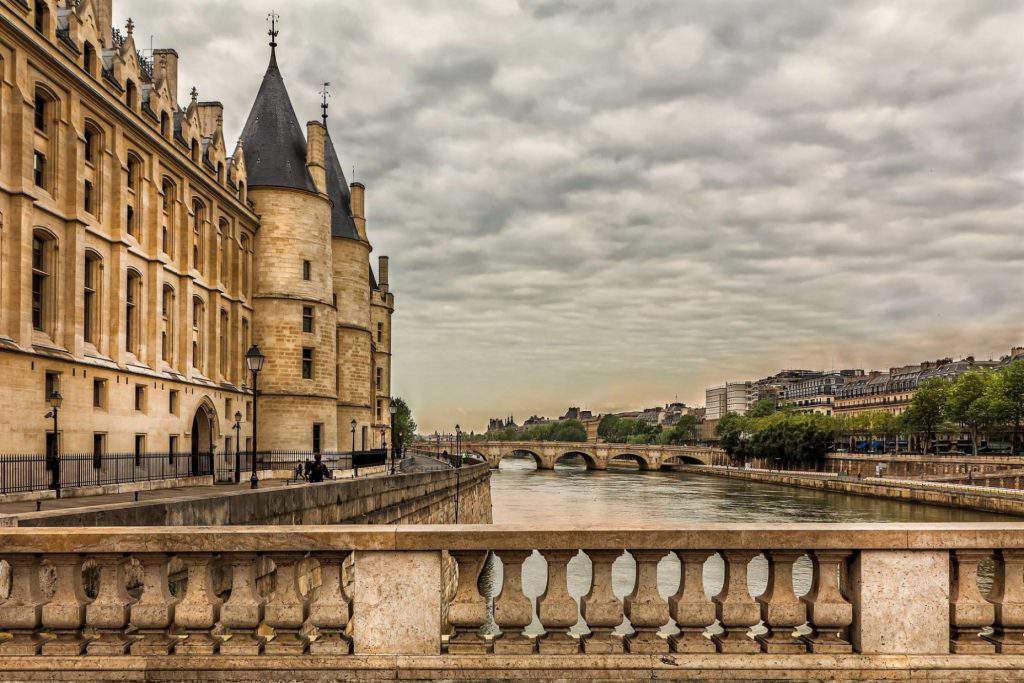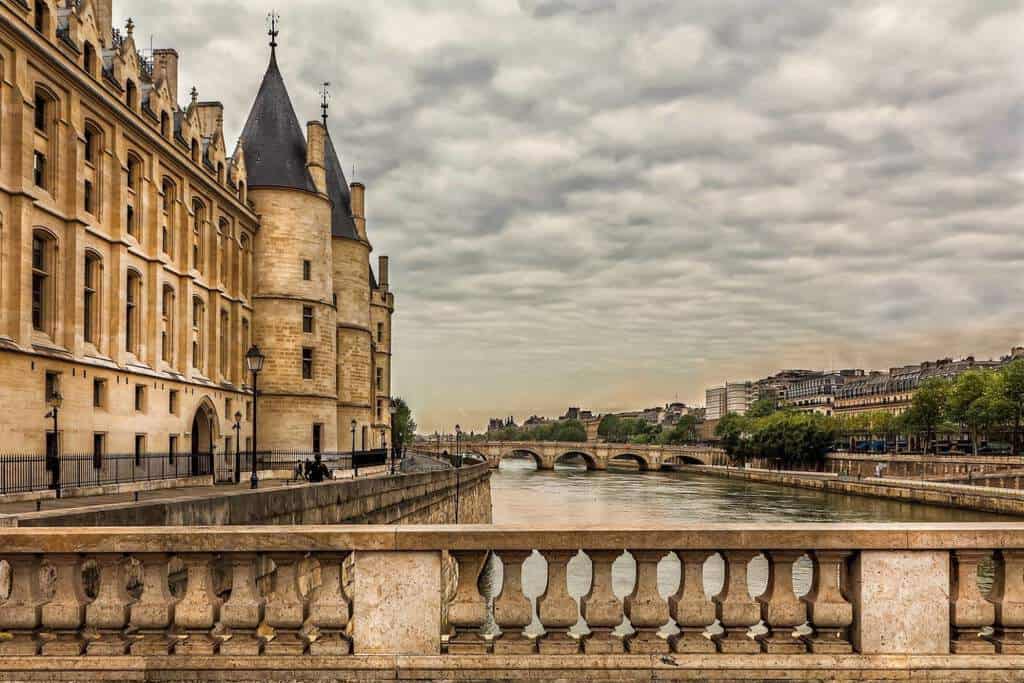 Open hours: Daily, 9:30 am – 6 pm.
The Conciergerie's towers on the Seine are straight out of a fairy tale and are sure to amaze kids. This place used to be a royal palace that was finished in 1300. However, when kings arrived in the Louvre, the palace gained infamy as a prison facilitated by the concierge, a steward of the king. Prisoners like Marie Antoinette after the French Revolution were taken and held captive here as they awaited their turn at the guillotine. Since the building's history involves quite the dark and bloody affair involving the Revolution, you might want to think carefully about how you can best explain it to your kids. One recommendation is for them to watch the cartoon adaptation of Tale of Two Cities by Charles Dickens. It was set in Paris and London throughout the Revolution. You'll find the spooky prison cells inside, the biggest medieval hall that has survived in Europe, and Marie Antoinette — the model, that is — in its chapel. The Sainte-Chapelle nearby houses glass windows that produce a spectacular sight when bathed in sunlight. These windows portray stories in the Bible that kids can easily understand. If you want some fresh air and a breather, you can set up a picnic at the Square du Vert Galant below Pont Neuf. Or you can chill at the Place Dauphine and observe boules games. If you want to explore the waters, take a cruise through the Seine river where Vikings used to sail as well.
Nearest metro station to the Conciergerie is at the Cité.
6. The Eiffel Tower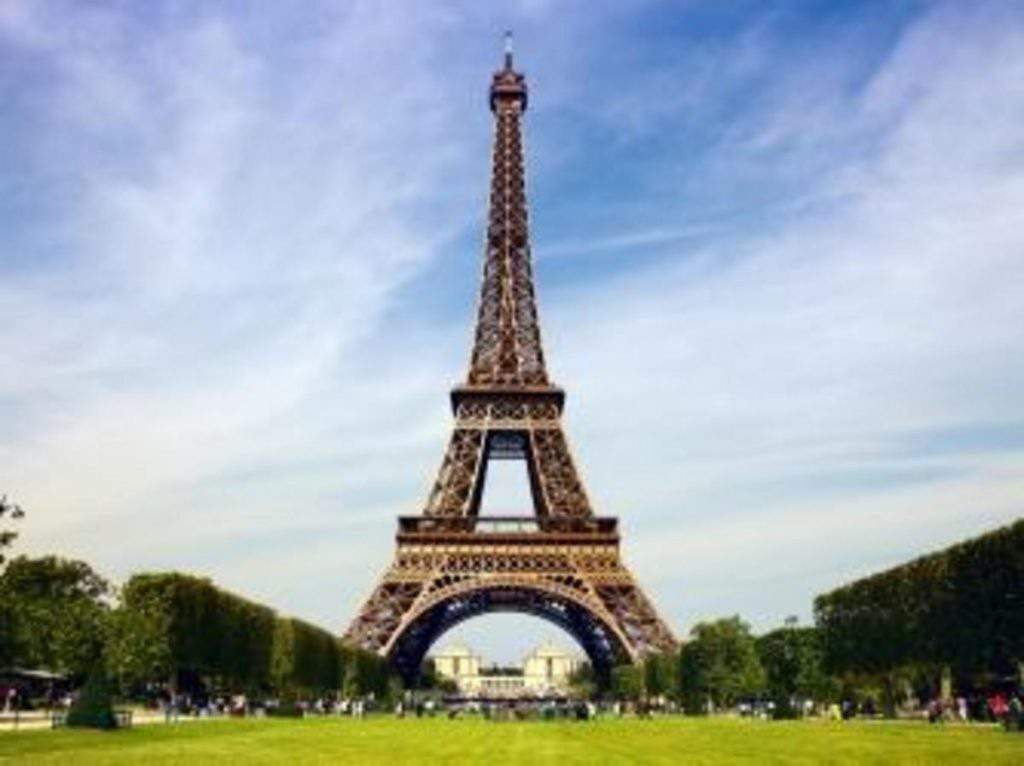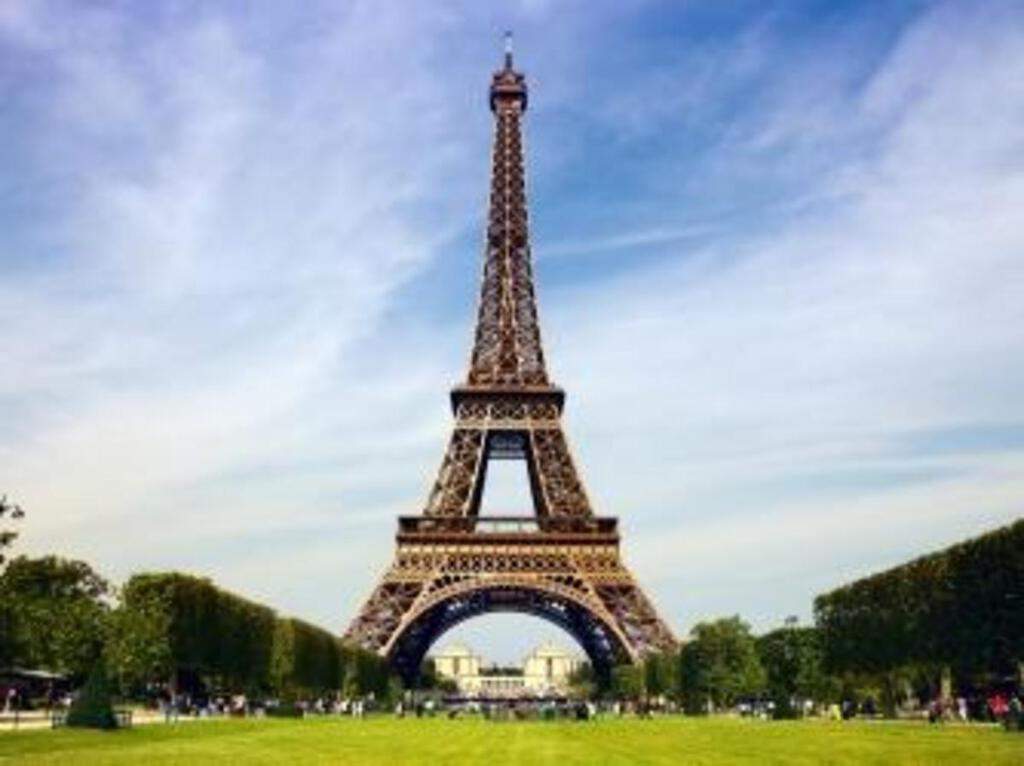 With a structure as tall and majestic as the Eiffel Tower, kids and adults alike love it. You have to consider how you'll get up there though. Your first option are the stairs: you'll encounter cheaper prices and shorter lines, and you'll get a more tactile feel of how large the tower is. The stairs are also wider, so you can pass families that are taking a breather. However, they only reach up to the second level. Getting to the top will require taking the elevator. The line on the level two elevator is shorter at least, but sometimes it takes up to 45 minutes for your turn to arrive. If you to beat the lines, you can buy your tickets as early as up to three months before. If their ticket sites show full accomodations, try going back again from time to time just in case extra ticket slots will be posted.
Be ready for a very cold and windy stay up on the Eiffel Tower. It's so high up there that you can see the Chartes cathedral, which is 80km away. You can opt to visit on a sunny day for a full spectacle. Or you can visit in on a cloudy or winter day if you want to see the low clouds hide away the bottom half of the tower. It's best to end your Paris tour with the tower, since your kids will be able to recognize the places you visited from up there. If you want to hold a picnic around the tower, then there's lots of grass to settle down on — just make sure to buy your picnic supplies before since there aren't any shops around. Your kids might want to try the playground and carousel at the southern part of Champ-de-Mars. There are two family-friendly restaurants in the tower, but you have to get advance booking on their websites. If you visit during the winter, check out the ice skating rink located on the tower's first floor. Go to the Seine at Trocadero for the most splendid view of the tower.
Nearest metro to get to the Eiffel Tower is at Trocadéro or Bir Hakeim.
7. Fat Tire Bike Tours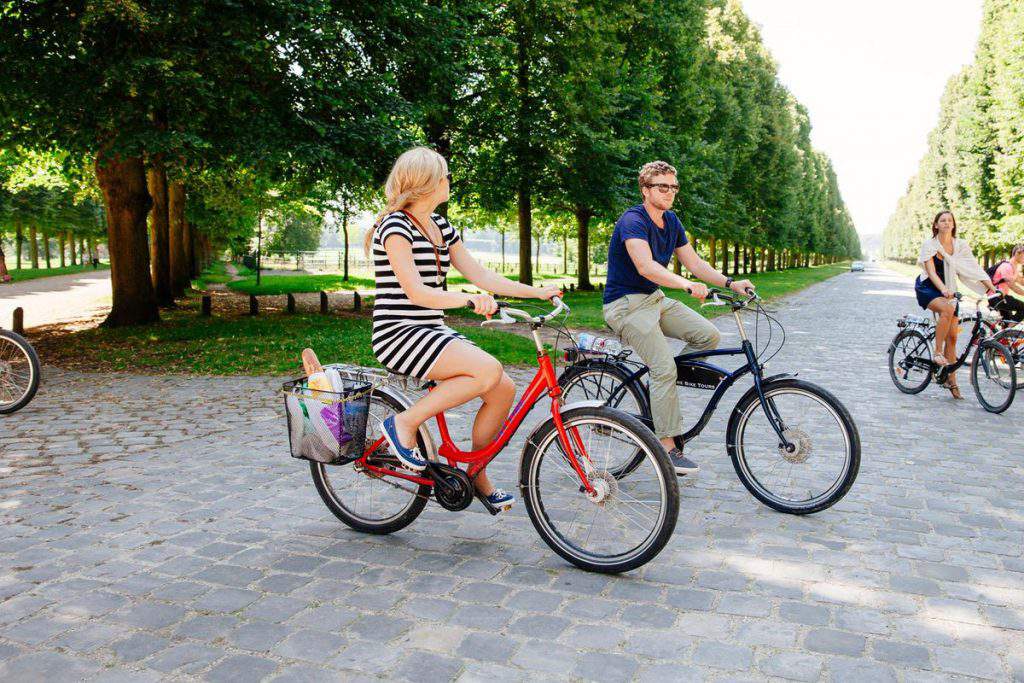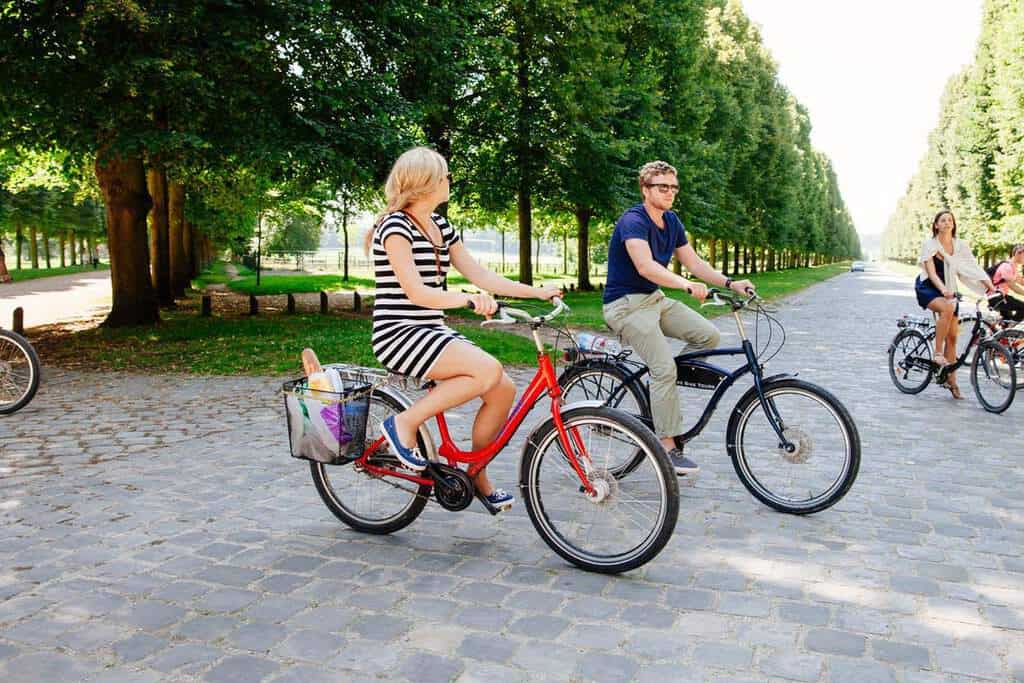 Tour schedule: Daily, around 11 am.
Take this tour if you want a fun, relaxing, and eco-friendly way of seeing the attractions in central Paris. You'll start your ride at their office by the Eiffel Tower. Then you'll stop by the Louvre's nearby gardens for lunch. Throughout your ride you'll encounter historical attractions while your tour guides help enrich your knowledge of them with informative and humorous explanations. All in all, the ride is about four to five miles long and lasts for around four hours. You can also enjoy a night tour of Paris, but this is longer and more tiring. Aside from central Paris, they also do tours around Versailles. Reserve early if your kids plan on riding a 20- to 24-inch bike since those are in limited availability.
8. Jardin D'Acclimatation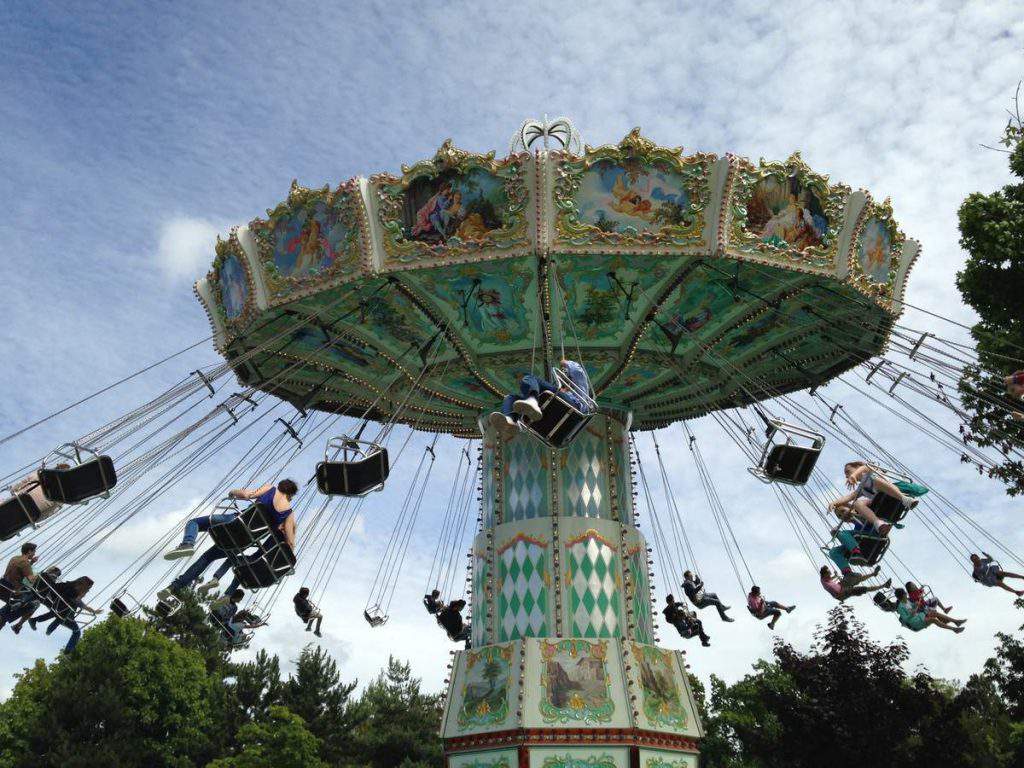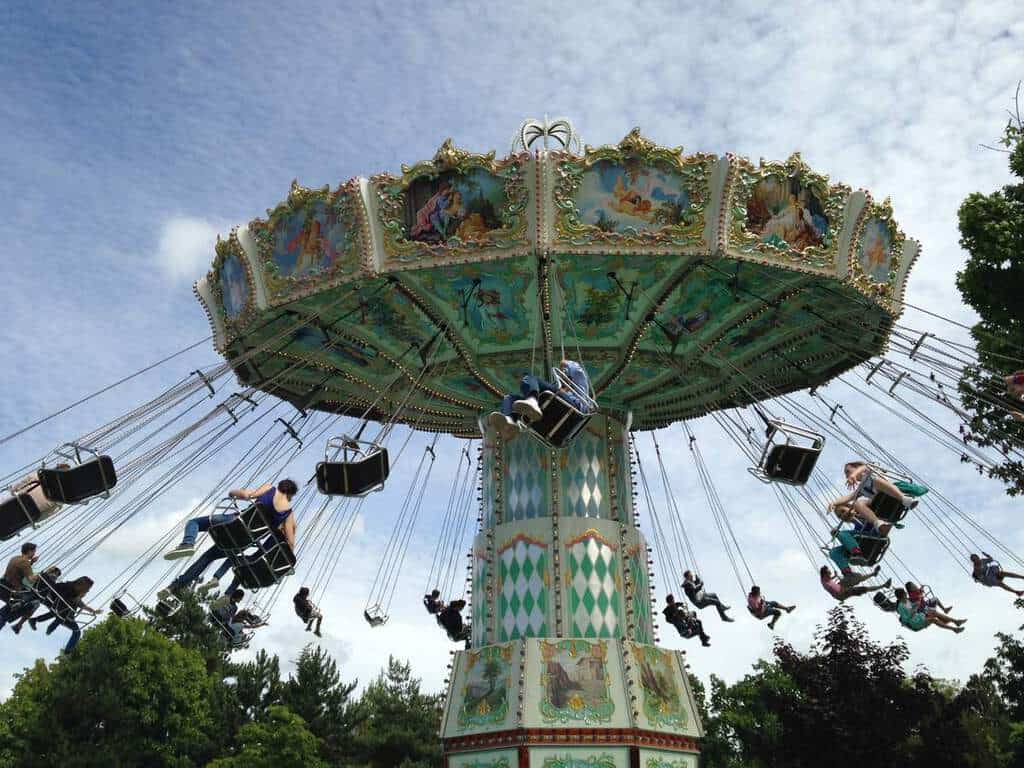 Open hours: Daily 10 am – 7 pm.
The Jardin D'Acclimatation in Bois de Boulogne is an amusement park that Napoleon III opened in 1860. It's a paradise for kids with all the activities they can take part in. There are various carnival rides like a carousel, there are pools to cool yourself in, and even farm animals to pet. There's the Rivière Enchantée, true to its name as an enchanting attraction for kids. Musical shows are featured in the theatre on Saturday, Sunday, and Wednesday afternoons. There's an aviary, La Maison de Kiso, that was gifted by Japan in 1860. With all the activities your kids will want to try out, be mindful of your expenses. Bring some food as well to avoid having to get the expensive park food. Fortunately, the admission price covers entry to some playgrounds and the farm. You can rent a bike near the park for a ride around the park. Make sure to keep your children close though. The Bois de Boulogne's southern corners are known for being a shady place where prostitutes get picked up.
Nearest metro station to Jardin D'Acclimatation is at Les Sablons or Porte Maillot. There's also a train for tourists from Porte Maillot.
9. The Jardin des Tuilleries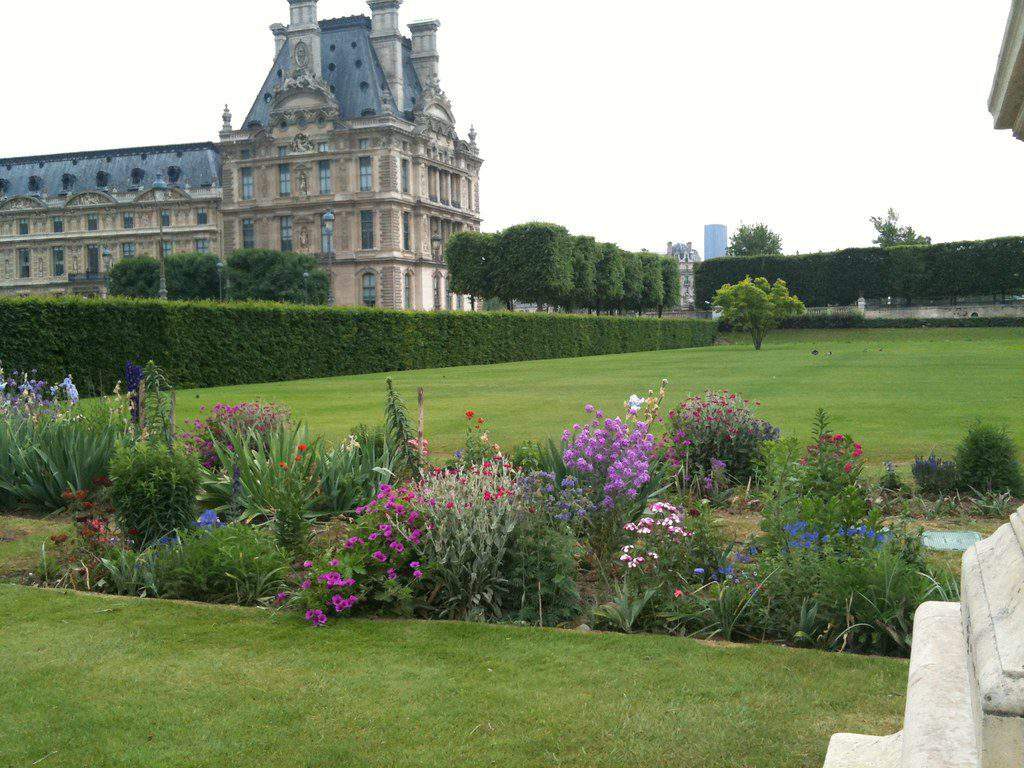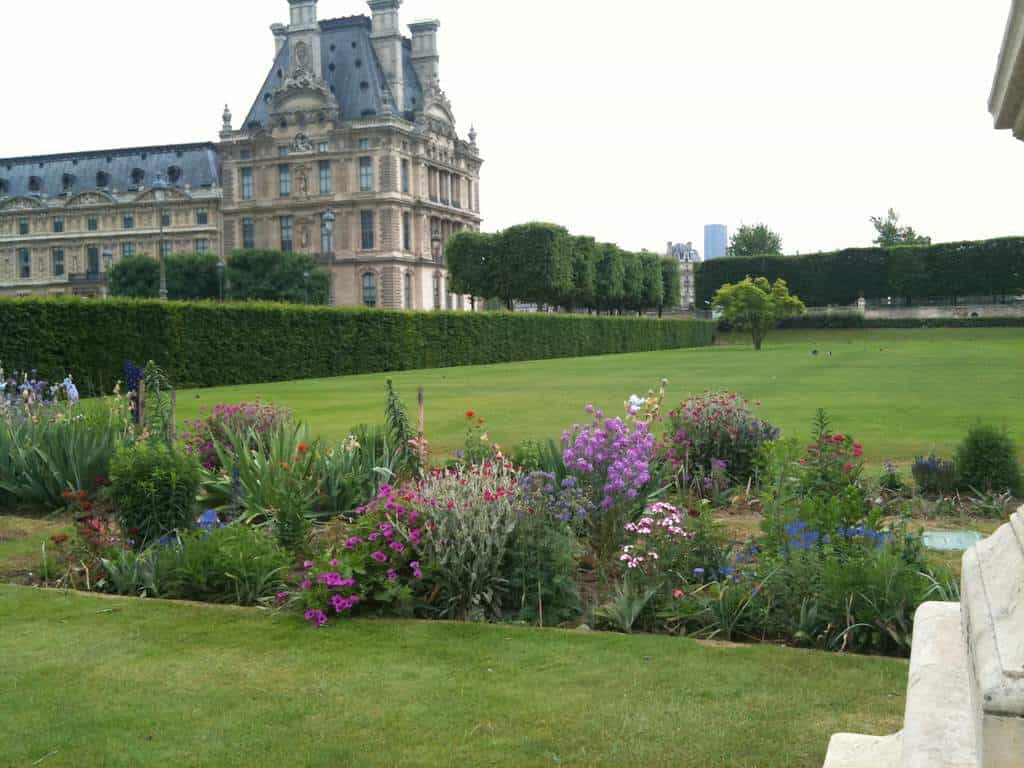 Open hours: 7:30 am – 7 pm. (Closing at 9 pm on April, May, and September. Closing at 11 pm on July and August.)
The Palais des Tuilleries, which used to be house this 17th-century park, was razed to the ground by a mob in 1871. Thankfully, the Jardin des Tuilleries survived. The lore around is that fairy tale author Charles Perrault was able to convince Louis XIV to allow public entry to the gardens. Perrault created the stories of Puss in Boots and Sleeping Beauty. Inside the garden, you'll find Cafe Renard, a carousel, playground, and boating pond for kids to enjoy. There's the Place de la Concorde at the park's end, where the angry Parisian revolutionaries were busy beheading their oppressors on the guillotine. An obelisk dating 3,200 years stands in the middle of the park. It was gifted to the French in 1829 by the Egyptian Pasha, and in return, they gave him a faulty clock. That makes for a funny story you can tell your kids. You can best enjoy the park after dark since this is when the square lights up. Hotel Crillon would be a great place for eating with the family. If you want good hot chocolate, try out the Angelina, a tearoom from the 19th century.
Nearest metro station to Jardin des Tuilleries is at Palais-Royal-Musée-du-Louvre.
10. Les Guignols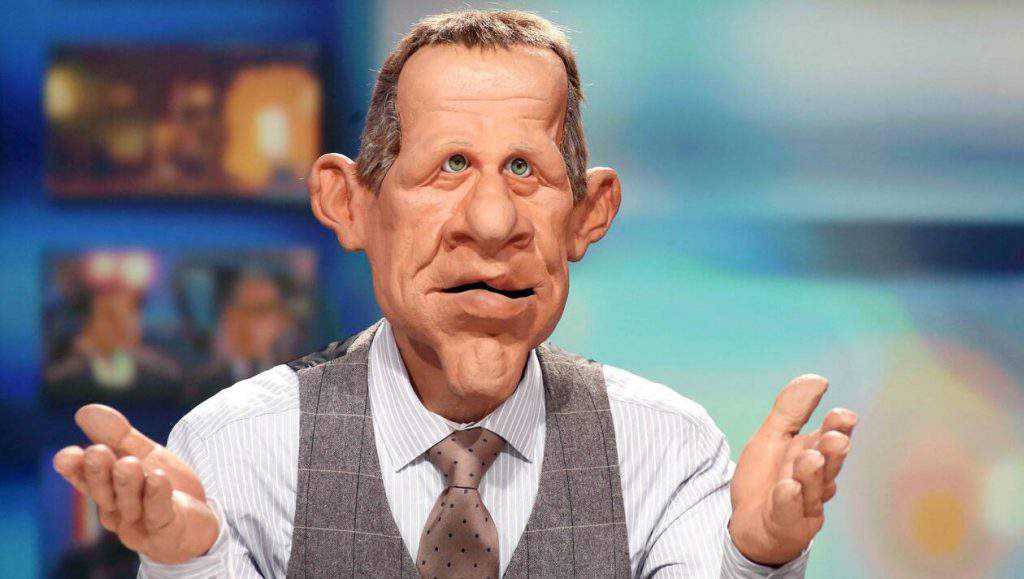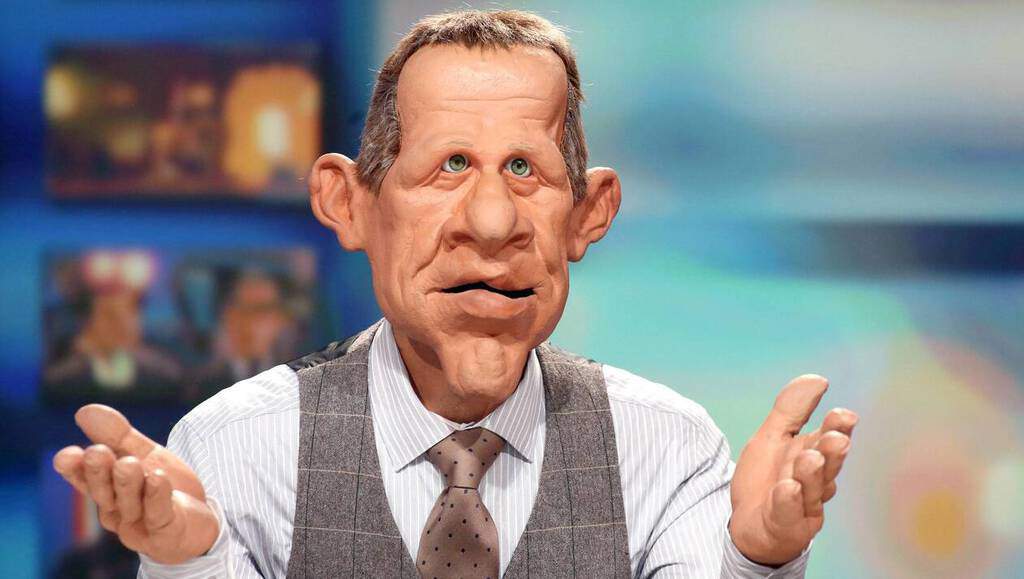 Parisian children can easily recognize Les Guignols since it's been a part of Parisian childhood for a long time. Guignol is a puppet that was created by a dentist for the purpose of distracting patients with tooth extraction procedures. The puppet shows have remained mostly the same. You can find them all across the parks in the city. The shows are in French, but the scenes are understandable and entertaining enough for non-native visitors as well. Bring your kid here on a Saturday, Sunday, or Wednesday afternoon, since performances are only held if there's no school.
Show list:
Guignol au Parc Floral, Bois de Vincennes
Guignol de Paris, Parc des Buttes-Chaumont
Guignol du Jardin d'Acclimatation, Bois de Boulogne
Les Guignols des Champs-Elysées, Rond Point des Champs-Elysées
Marionettes de Montdouris, Parc Monsouris
Marionettes du Luxembourg, Jardin du Luxembourg
Théâtre des Marionettes de Paris, Orée du Bois de Vincennes
11. Louvre Museum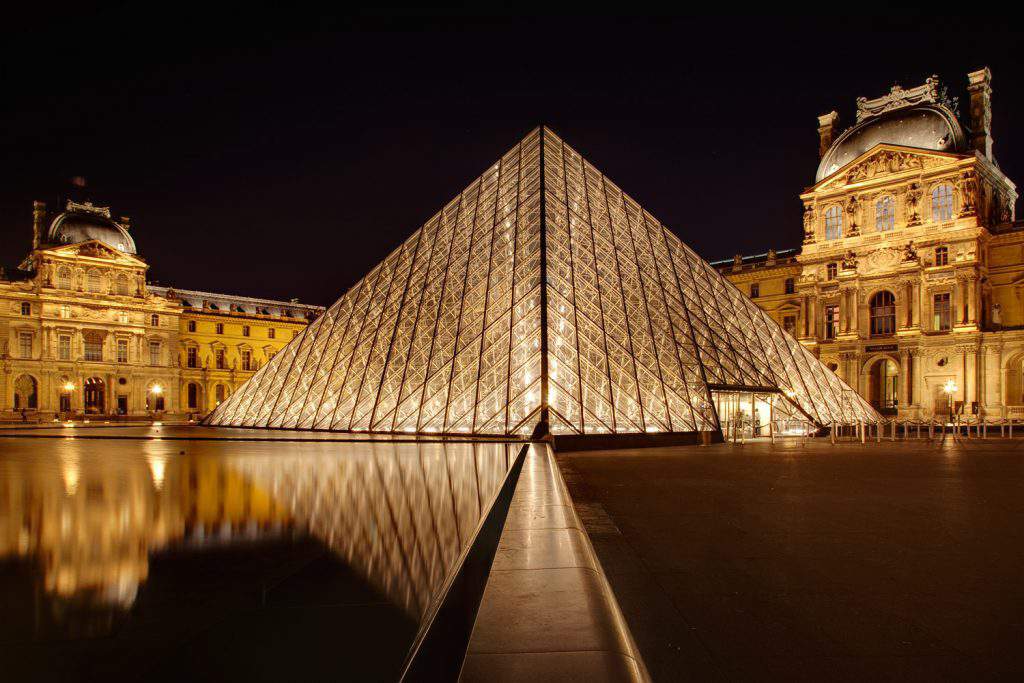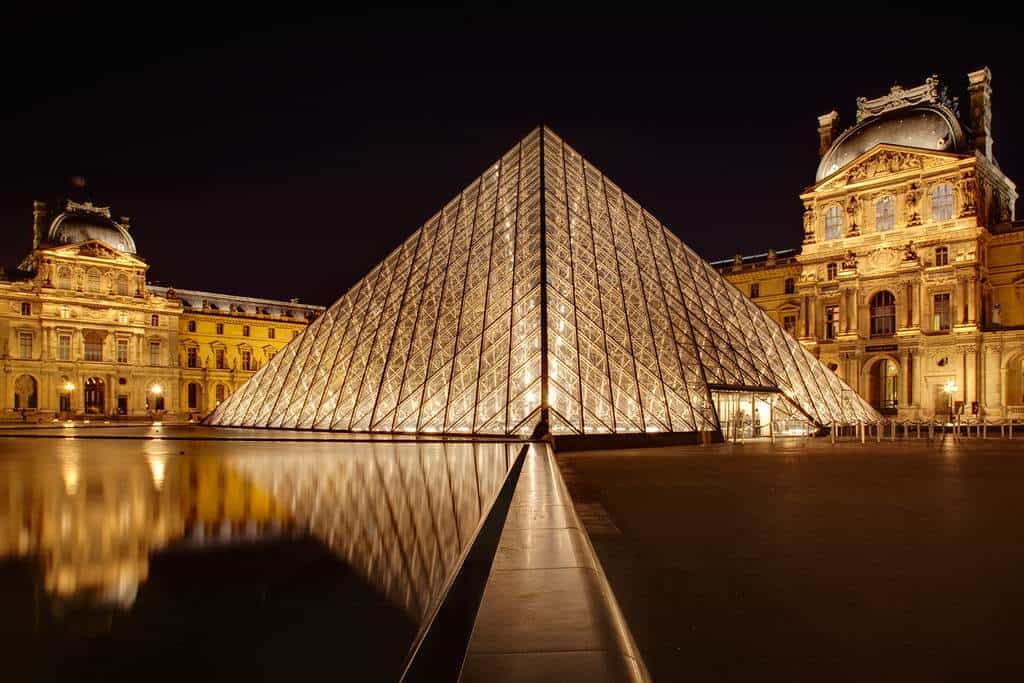 Open hours: 9 am – 6 pm every Monday, Thursday, Saturday, Sunday. 9 am – 9:45 pm every Wednesday and Friday. Closed on Tuesdays.
There's so much to explore and discover here that you'll have a lot of trouble planning to see as much as you possibly can with the kids. It's best to first select which few of the many paintings you're going to view. Learn about the history behind them beforehand and explain them to your kids. Interesting artworks also have postcards that you can buy early on. Then you can make a game out of them by making it a contest to see who can find them the fastest in the museum. Audio guides are available on the Nintendo 3DS (which kids will obviously love) so you can buy one beforehand to use when you visit. You can also do an advance printing of Visitor Trails which are based on certain themes. That will help you search the museum for art works that you'll enjoy based on the selected theme. All in all, the museum is just so grand and full of history that there is no shortage of things to explore. You won't even mind it if you get lost in all the dizzying and intriguing works of art it offers.
12. Luxembourg Gardens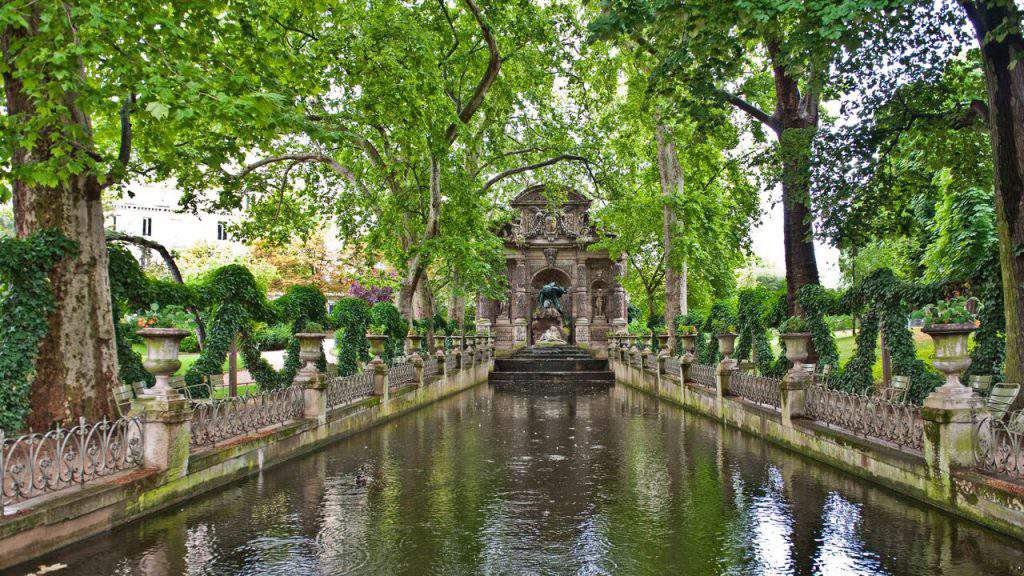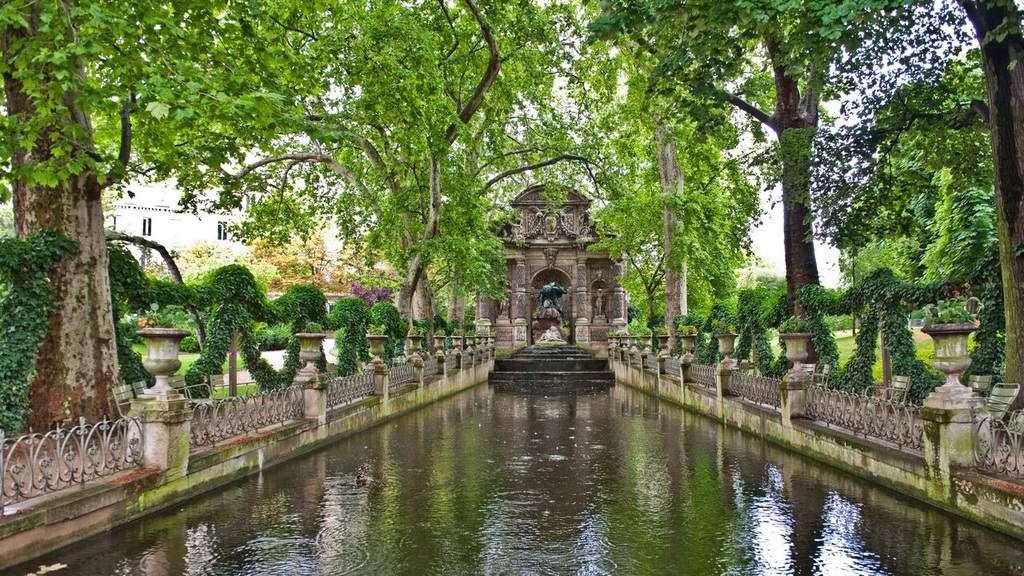 Open hours: Daily, 7 am – 1 hour prior to sunset.
The Luxembourg Gardens offers a variety of park activities for the family to enjoy. Choose from the following: taking a ride at the old-fashioned carousel by famous designer Charles Garnier, sailing wooden boats in the fountain pond, strolling by the paths covered with interesting statues, and watching a puppet show in the marionette theater. Be mindful that these attractions can easily get expensive since they all have entrance fees. Because of its idyllic and memorable features, the Luxembourg Gardens have been the basis for many other park designs across French-speaking places. The park offers an experience for kids that would be similar to what rich Parisian children would also have. There's an anecdote involving Ernest Hemingway and his son hanging out in the park. When policemen's heads were turned away, Hemingway would capture a pigeon to bring it home for cooking. You can find chic kids' shops along Rue Vavin street. And if you walk a bit more through it, you'll get to the Tour de Montparnasse, a tower that boasts an excellent view of the city. If you want to grab some crepes, try out the cafes around Marche Edgar Quinet.
13. Musée des Art et Métiers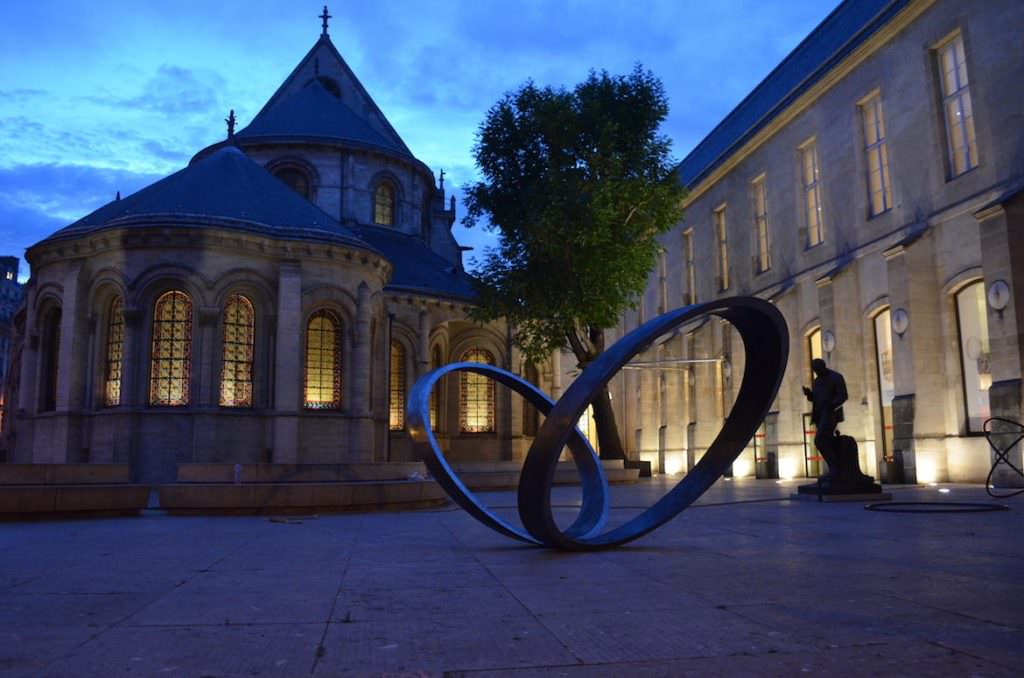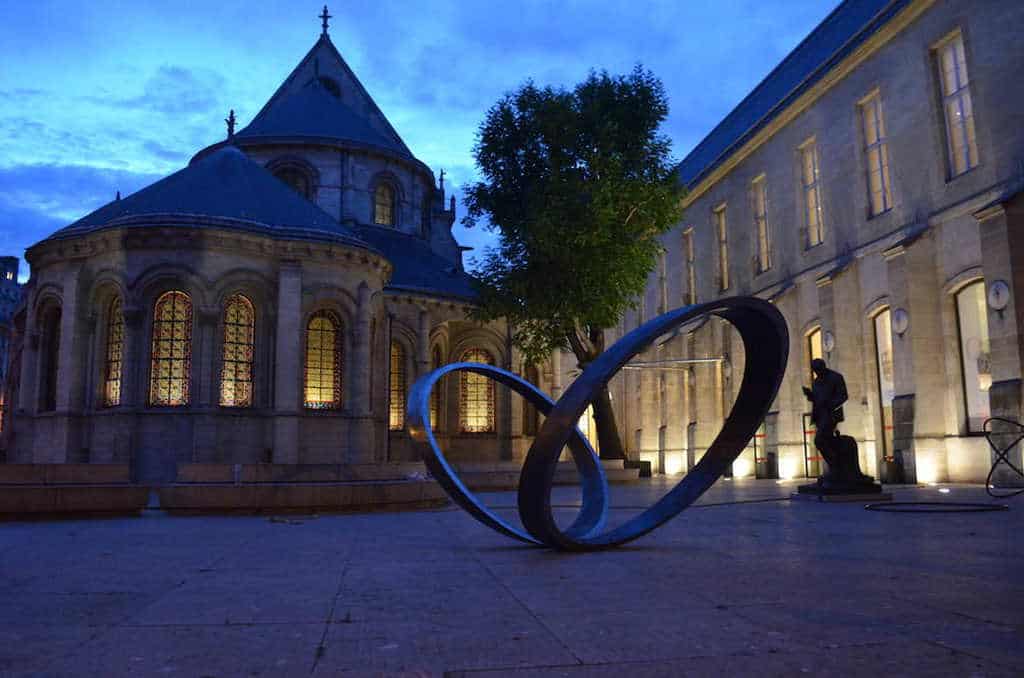 Open hours: Daily except Monday, 10 am – 6 pm. Closing at 9:30 pm on Thursday.
The museum was founded in 1794 after the Revolution to contain different kinds of amazing inventions. For instance, you'll see the very first calculator built in 1642 and a plane modeled after a bat made in 1897. Some of Marie Antoinette's toys are also displayed here, such as the Théâtre des Automates and the swinging Foucault's pendulum. Even the laboratory of Lavosier, the father of modern chemistry, can be found here. Engraved on the museum gate is the date "Year III". This was when a new calendar was introduced by revolutionaries in 1794 which was Year III for them. The museum thankfully has no queue issued and there's a cafe in the courtyard for snacks and drinks. If your kids love Harry Potter, point out 51 Rue de Montmorency. It's the oldest house in Paris and the home of Nicolas Flamel, an alchemist and friend of Dumbledore. The Square du Temple nearby used to be a stronghold for Templars, but now it houses a fun playground for the kids. Try out the La Maison Stohrer which is just a quick stroll away. Built in 1725, it's one of Paris's oldest patisseries that used to bake cakes for kings.
Nearest metro station to Musée des Art et Métiers is at Arts et Métiers.
14. Musée du Quai Branly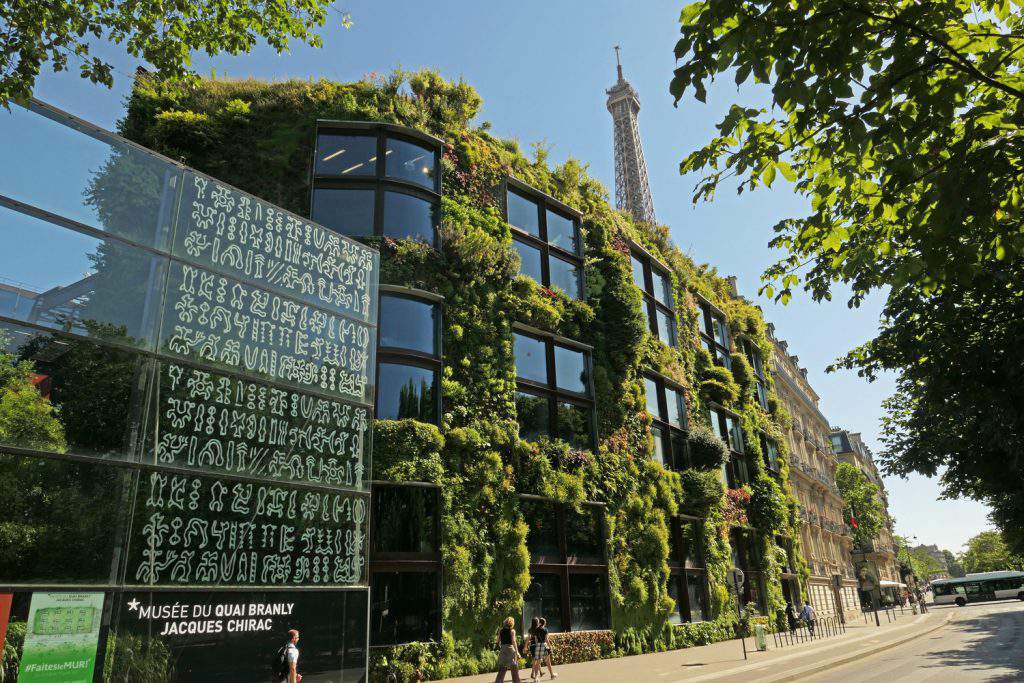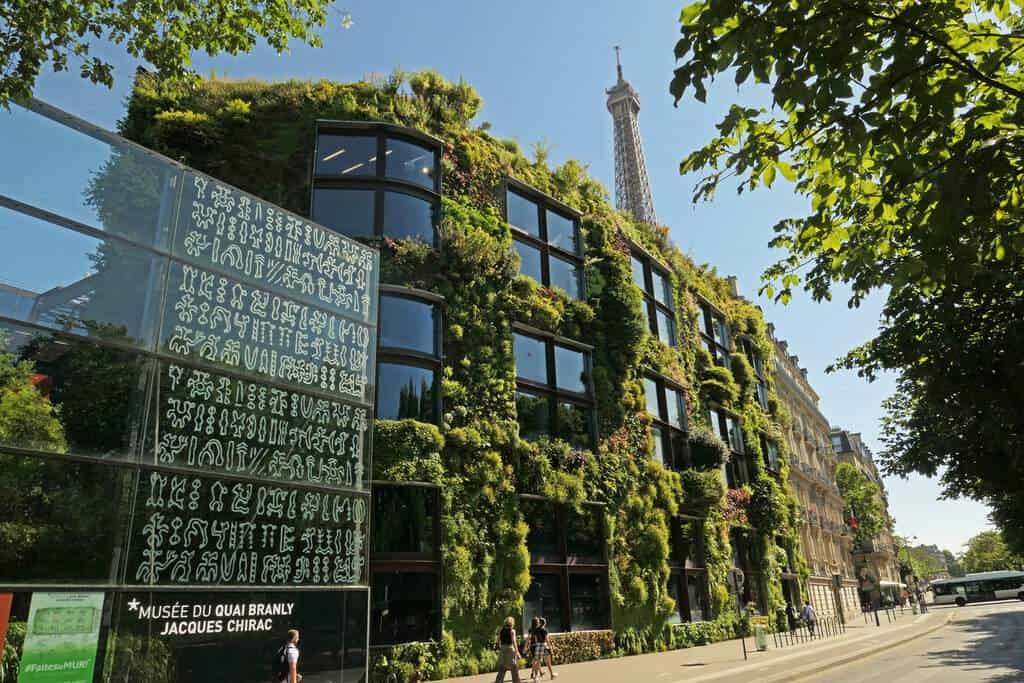 Open hours: Daily except Monday, 11 am to 7pm. Closes at 9 pm during Thursday until Friday.
TheMusée du Quai Branly is a recently-opened ethnographic museum that hosts all kinds of items from the Americas, Asia, Africa, and Oceania. For example, in 1931, the Citroën team brought back treasures from Asia that you can view here, so you can trace the footsteps of the explorers of yore. While the items it holds are interesting in their own right, it's the unique way they're presented in exhibits that will certainly hook you in. The museum uses a variety of multimedia enhancements like videos and music to draw visitors in, especially children. That makes for a fun and informative experience. The ambience is also very pleasant, especially if you visit in the afternoon. President Jaques Chirac founded this museum to help cement the practice and history of ethnography and anthropology in France. If you need some help navigating or enhancing the learning experience, you can download their iPhone app or access their website's activity book. The museum has a garden that holds summer events made for kids and is a good place for having a picnic in. You can also treat yourself to a cafe where you can see the Eiffel Tower.
Nearest metro station to the Musée du Quai Branly is at the Iéna or Alma Marceau
15. Musée d'Orsay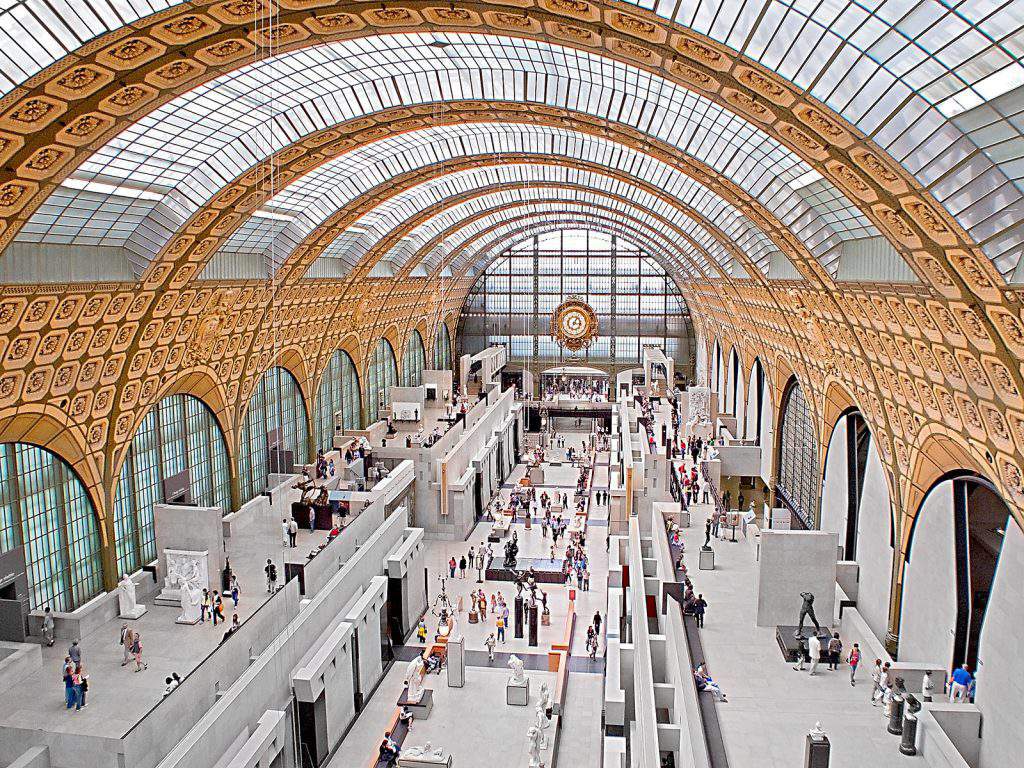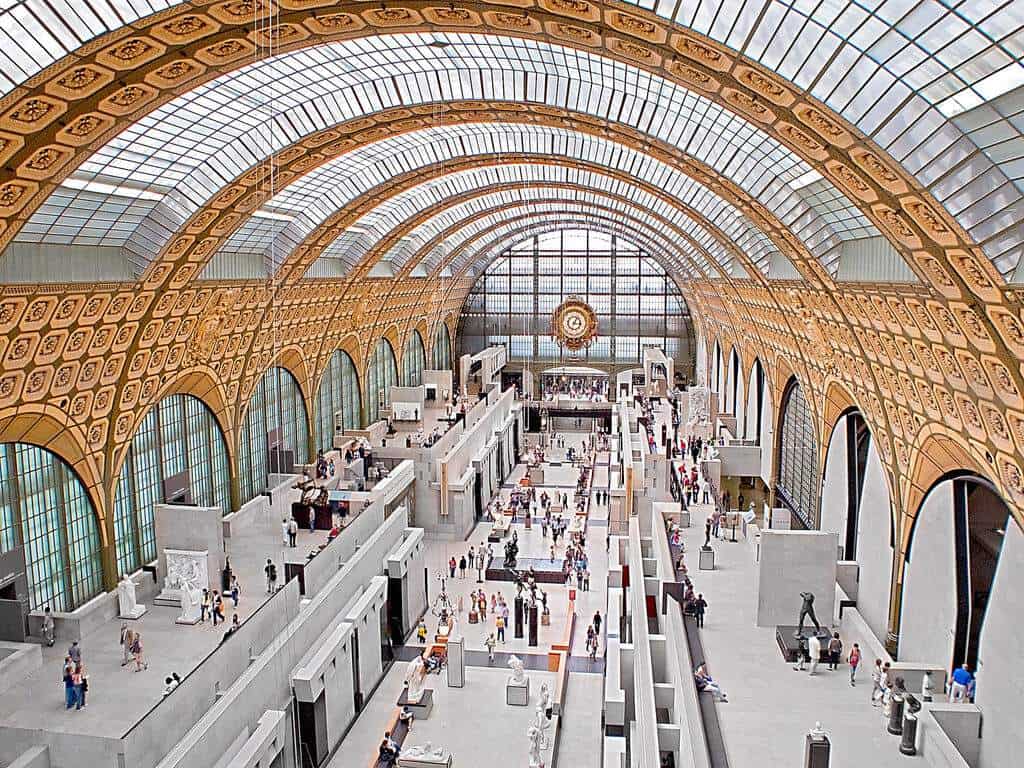 Open hours: Daily except Monday, 9:30 am – 6 pm. (Closing at 9:45pm on Thursday.)
This famous art museum can be found across the Tuilleries and is very kid-friendly. Show your kids the notable artists and the movements they belong to. There are pointillism artists Signac and Seurat, Henri Matisse's post-impressionist works, Edgar Degas's ballet art, and Van Gogh's works. It's good to get into the history and lives of the painters too, and perhaps the most accessible story is of Van Gogh's. The impressionists and post-impressionists are the particular stand-out works for kids because of their captivating combination of colors. For example, Henri Matisse's artworks inspire children in classrooms to copy his designs. The museum design itself is interesting, since it's found in a railway station, which even has a bona fide station clock. If you or your kids get hungry, try out the oldest chocolate eatery in the city, Debauve & Gallais, which used to cater to Marie Antoinette. There's also the Kayser, a bakery with great choices for lunch.
The nearest metro station to Musée d'Orsay is at St Germain du Prés/Solférino.
16. Musée Grevin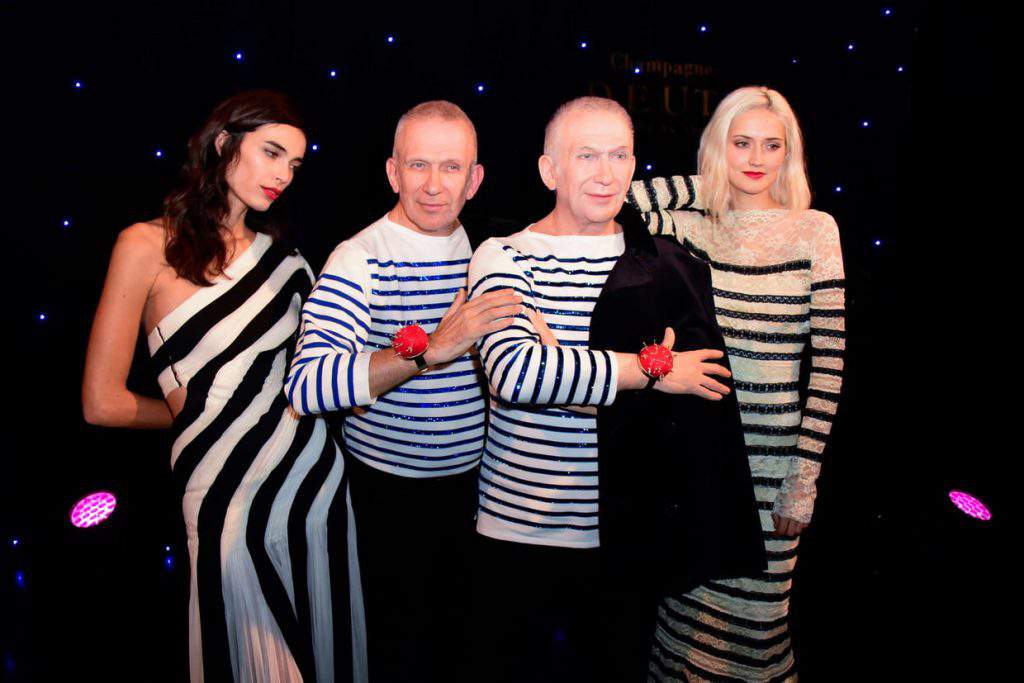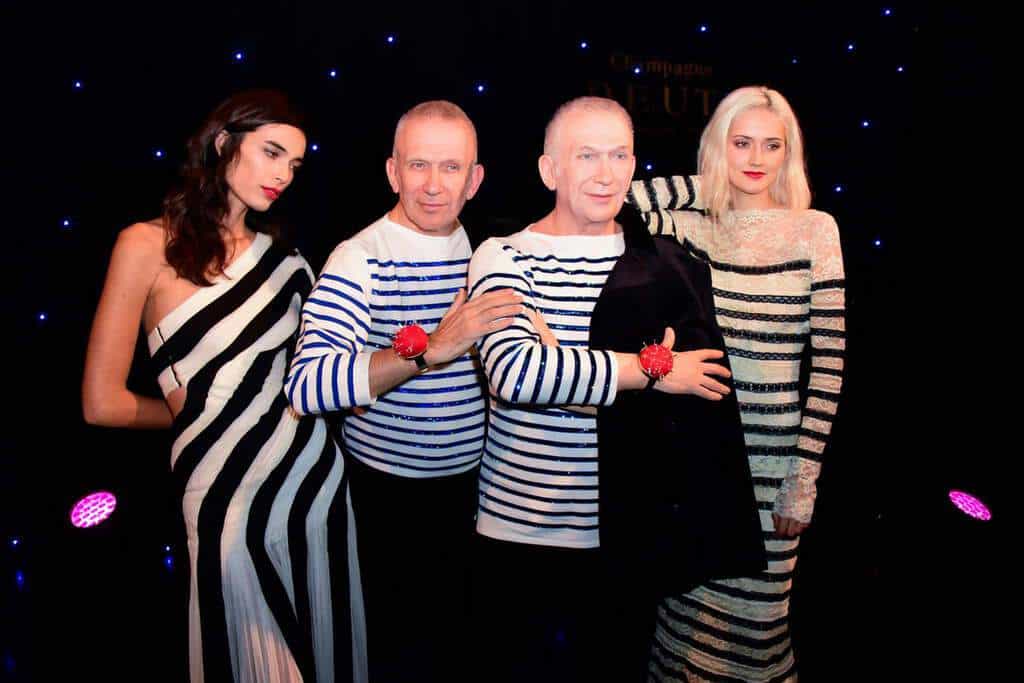 Check their website for their opening hours since it varies.
Here's your chance to introduce the kids to French celebrities, kings and queens included. Or the wax versions at least. This museum hosts classic wax works and was founded by Alfed Grévin, a newspaper proprietor, in 1882. Since he wrote about famous figures, Alfed wanted his readers to get an up-close and personal look at them. The entry is expensive but it's worth it to see all those frozen figures. Your tour begins by admiring the Palais des Mirages. It's a light and sound show originally for the Universal Exhibition in 1900. At first, you'll be covered in darkness, which will be followed by a dazzling display of lights. Afterwards, you'll get to meet all the famous figures of France in their waxy glory and scenes. Perhaps your kids will be able to recognize some of them after they've already learned a fair bit about the city's history and heroes. If you want to go shopping, check out the malls beside the museum. Les Passages houses the original shopping malls first built in the world. The Passage des Princes is where a large toy store now resides and the Passage Jouffroy contains some great cafes and varieties of shops to choose from. There's the A La Mere de la Famille nearby which has been in business since 1761 selling delicious sweets. There's also the Printemps, a cafe that offers a great view of the Opera and the city rooftops.
Nearest metro station to the Musée Grevin is at Grands Boulevards and Richlieu-Drouot.
17. Musée Jacquemart-Andre
Open hours: Daily, 10 am – 6 pm.
The high class society of Paris used to hang out at this district where the museum rests. It was built in the latter 19th century by Eduoard Andre and Nélie Jacquemart as an exorbitant display of luxury and wealth. You'll get a sense of what sparked anger among French citizens in the 1871 Commune as you see how wide the gap was with the poor and rich with a district such as this. There's a dark side to this area as well since executions of communards were held here in 1871. The museum offers a variety of family activities and books for kids, and a quaint cafe for you to take a break from all the walking. Try immersing yourself in a similar parenting experience that's part of the high-class French as you stroll around the historic Parc Monceau. It's something that Marcel Proust frequently did as well. The place was also home to a Russian secret police branch back in the 1800s since a lot Russians were living in Paris then. There's a playground and sandpit for the kids to enjoy. You can take a relaxing picnic on Rue Prony that's across the park's gates.
Nearest metro station to the Musée Jacquemart-Andre is at Miromesnil.
18. Natural History Museum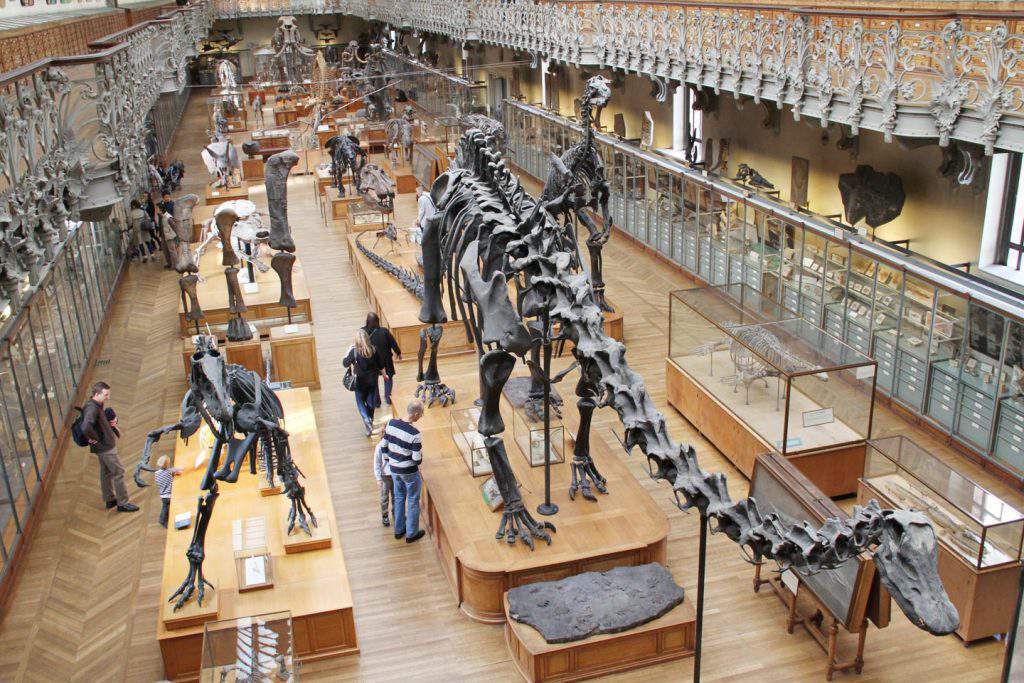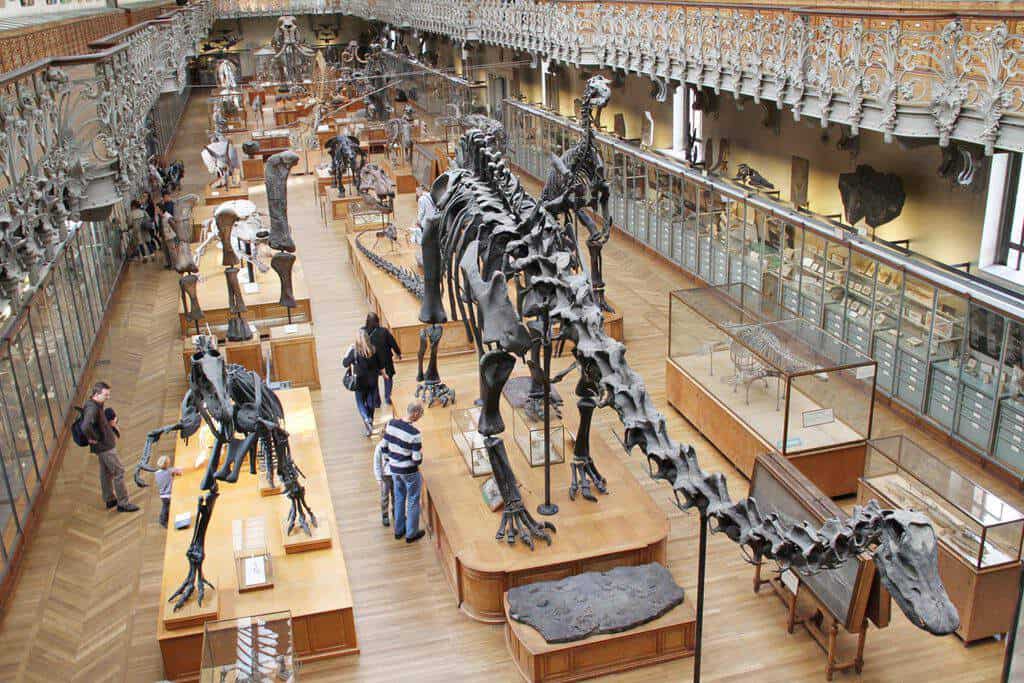 Open hours: Daily. 7:30 am to 10:00 pm during summer. 8 am – 5:30 during winter.
Museum: Open daily, 10 am to 6 pm. Closed on Tuesdays.
The Jardin des Plantes park was built in 1626 to grow medicinal plants in and is located at east of Paris. There are tons of exhibits to learn from in the Natural History Museum, or Muséum National d'Histoire Naturelle in French, you can spend as much as three to four hours exploring. There's the Grande Galerie de l'Evolution that features a variety of animals tracing the history of evolution. The Galeries de Paléontologie et d'Antatomie by the park has a collection of different kinds of skeletons. There's the Ménagerie, the world's longest-running public zoo, which was finished in 1793. The King's own surviving animal collection in Versailles was brought here after the French Revolution. It's just a little, classical Parisian zoo, so it won't have huge animals sometimes expected of zoos. But kids will love the animals on exhibit nonetheless. Head at the cobbled Rue Mouffetard street that used to be a Roman street after you're done exploring the park. There's a huge selection of delectable ice cream, cheese, and cakes that you can choose from, along with many cafes to enjoy. Opposite of the Natural History Museum is the Mosquée de Paris. There's a cafe there that serves oriental-influenced food and drinks so you can experience the influence North Africa had on French cuisine.
19. Notre Dame Cathedral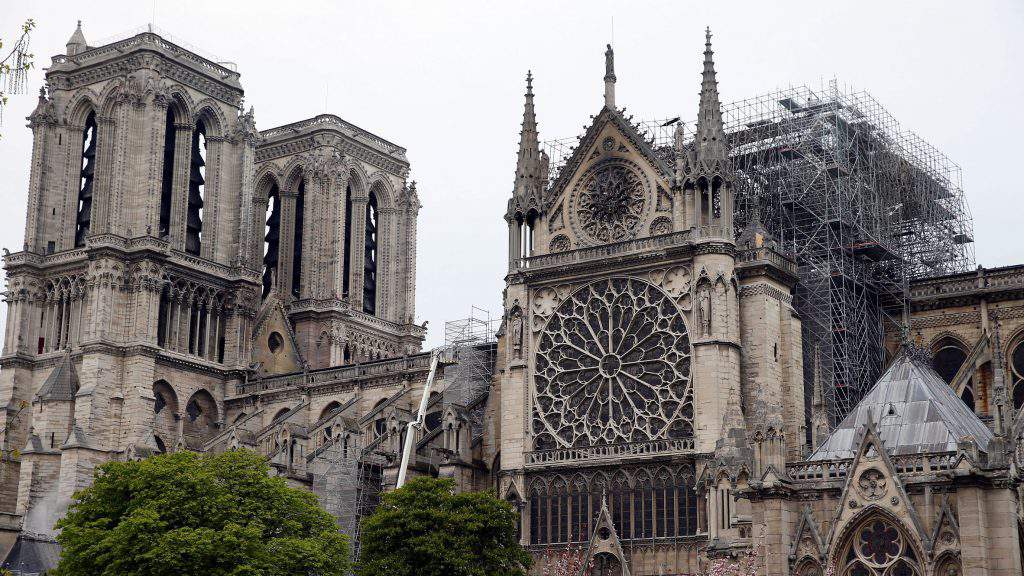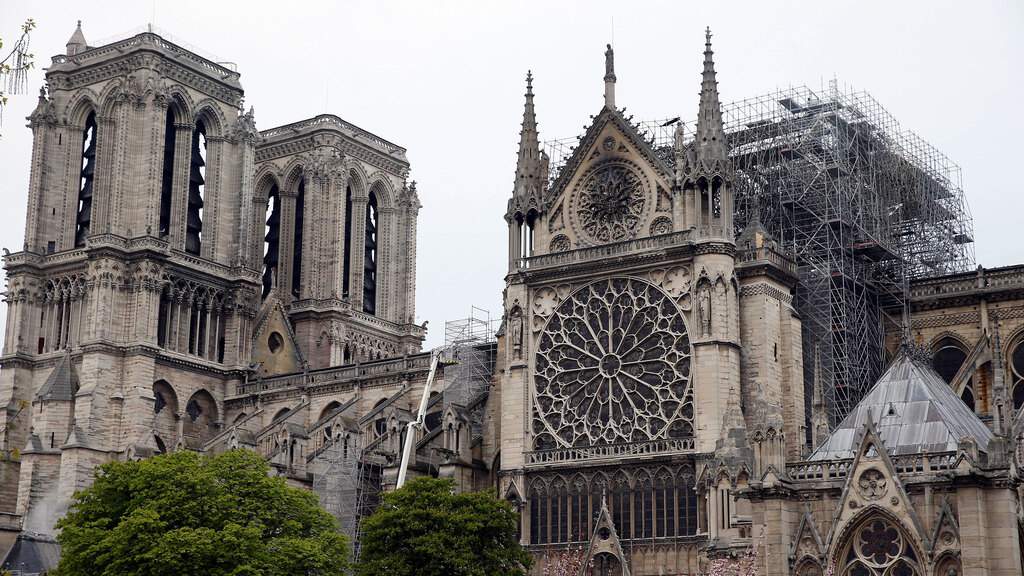 Note: Because of the recent fire that consumed the cathedral, access is currently closed. However, you can still tour the area to learn more about Notre Dame's history.
Open hours: Monday until Friday, 8 am – 6:45 pm. Saturday until Sunday, 8 am – 7:15 pm.
Perhaps your kids have already watched the Disney's Hunchback of Notre Dame. If not, it's a good way to introduce them to one of the best highlights in Paris. The Notre Dame is chock full of rich history and amazing architectural touches. There are gargoyles, gothic features, the many artworks, and the complex biblical details. Resting on a Roman temple, the Notre Dame is an 800-year old testament to Gothic craftsmanship. The cathedral served as a stable in the French Revolution. Napoleon Bonaparte was crowned in here back in 1804. During the Liberation mass in 1944, shots were fired from here. There are many more historical events that Notre Dame's history holds. Point to your kids the carved details of biblical characters on the cathedral's facade and see if they can remember the stories behind them. There's also a medieval-style chancel screen, telling Jesus's narrative, covering the cathedral's center. Climb the towers to get a more close-up look of the gargoyles (and tell your kids not to worry, they won't come alive). In front square of Notre Dame is the Crypte Archéologiqu where the remains of Lutetia can be seen. It's a Roman city that is considered as the predecessor of modern-day Paris. Across the street, try out the Berthillon which serves delicious ice cream or the Boulangerie St. Marin serving freshly-baked croissants. Kids can play at the playground behind the cathedral while adults can enjoy the awesome view of the Seine there. During the summer, check out the Paris-Plages since the Right Bank main road becomes a beach. While in the winter, you can go ice skating by the Hotel de Ville near the cathedral.
Nearest metro to get to Notre Dame is at Cité.
20. Paris By Mouth Food Tours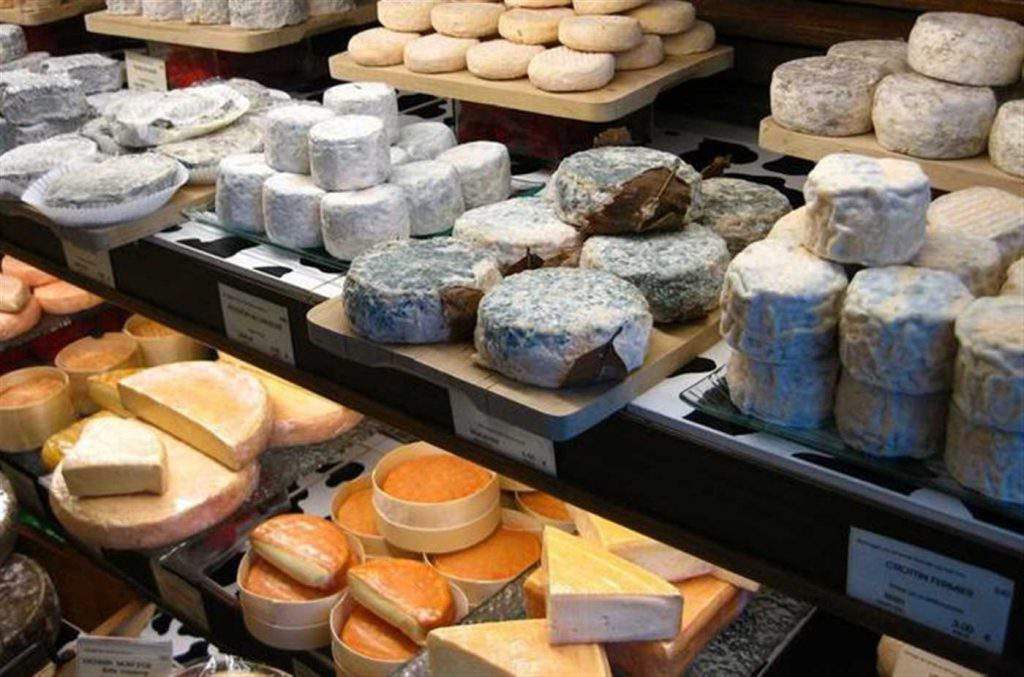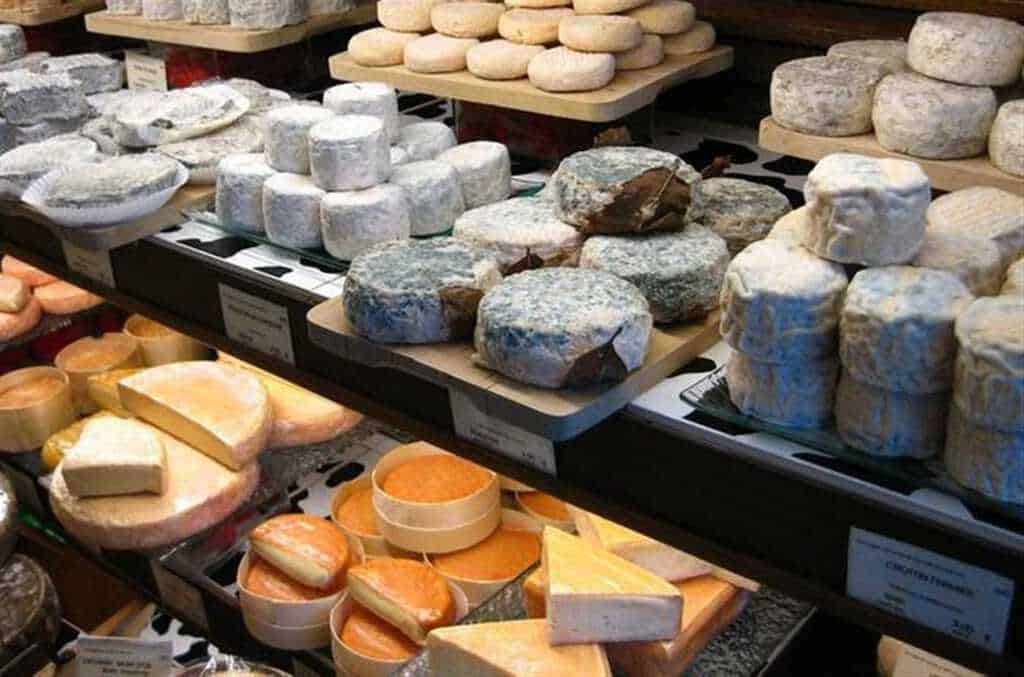 Tour schedule: Daily, morning or afternoon.
This one's for all the foodie lovers out there. More so, food is an integral part of French history and culture. If you and your kids are excited to try out the many delicacies that Paris has to offer, then avail of their tour packages. You'll stop by chocolate, pastries, cheese eateries, and all varieties of snack options — perfect for your kid's sweet tooth. There's also a stopover for wine, for the adults. You'll then settle down for a picnic where your tour guides will regale you with food history, where they came from and how they're made. Try taking the tour at the start of your day, since your guides will recommend the best places to eat and shop in. That will help you plan your afternoon and evening trips. Book a tour at least three weeks before your visit since the schedules get full pretty quickly.
21. Paris Catacombs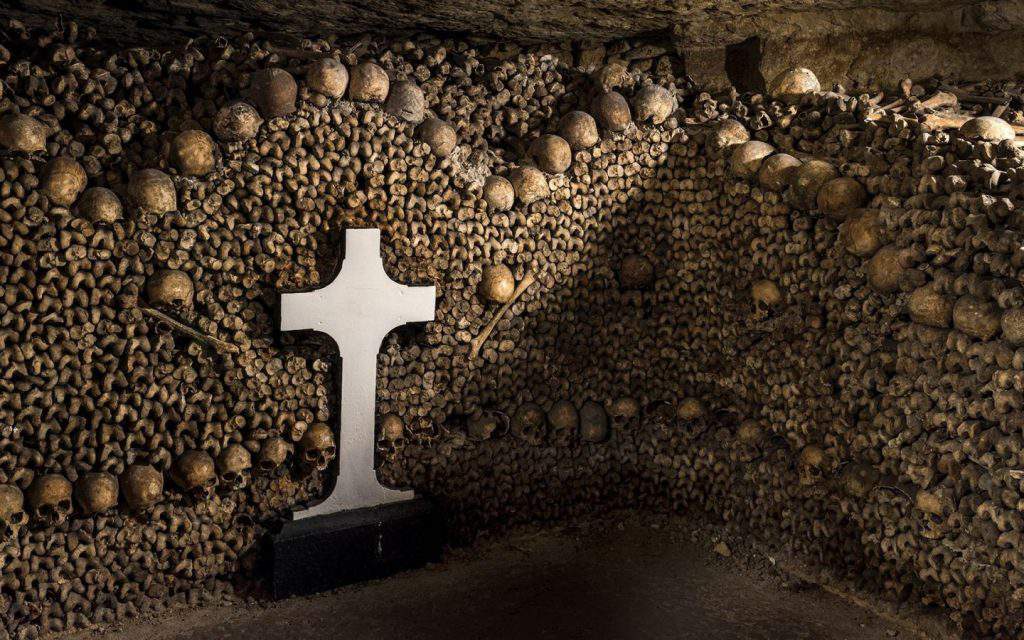 Open hours: Daily, 10 am – 5 pm. Last batch entrance is 4pm. Closed on Mondays.
Les Catacombes are a series of winding caves and tunnels lying underneath Paris where six million Parisian skeletons are resting. The catacombs used to be home to numerous underground mushroom farms. Even now, many gold bars are still hidden within the catacombs underneath the Banque de France. As you may have surmised, there's a lot of history within these tunnel walls. Back in the 18th century, the catacombs became the graves of millions of bodies. They couldn't stay in cemeteries like they normally would, because graveyards became the prime source of diseases and sickness that plagued Parisian folks. Burying the bodies underground was the city's response to abate the spreading illness. The six million bodies stored were victims of guillotines, the plague, and the French Revolution. Included in the count are the famous revolutionaries Maximilien Robespierre and Georges Danton. Jean de la Fontaine and Charles Perrault, notable fairy-tale storytellers, are also among them. As expected from catacombs, the skeletal remains cover the walls in creepy fashion. However, you'll easily get used to the atmosphere. And it's not that scary for kids when you have lots of people navigating the tunnels with each other. The scariest part is perhaps the waiting time, which can last from one to four hours, so try to get in line as early as possible. For added convenience, there's some fastfood and a grocery store close by, so someone can stay in line while the kids get some grub. Along with the catacombs, you can take a peek at the Les Egouts sewers. They were constructed by Baron Haussmann who was in charge of rebuilding Paris in the 1850s. The sewers were also featured in the animated film Ratatouille, if your kids have watched it, and the famous French novel Les Miserables by Victor Hugo. The catacomb tours are held in the Quai d'Orsay area on foot.
Nearest metro station to get to Les Catacombes is Denfert-Rochereau.
Nearest metro station to get to Les Egouts is Alma Marceau.
22. Pompidou Centre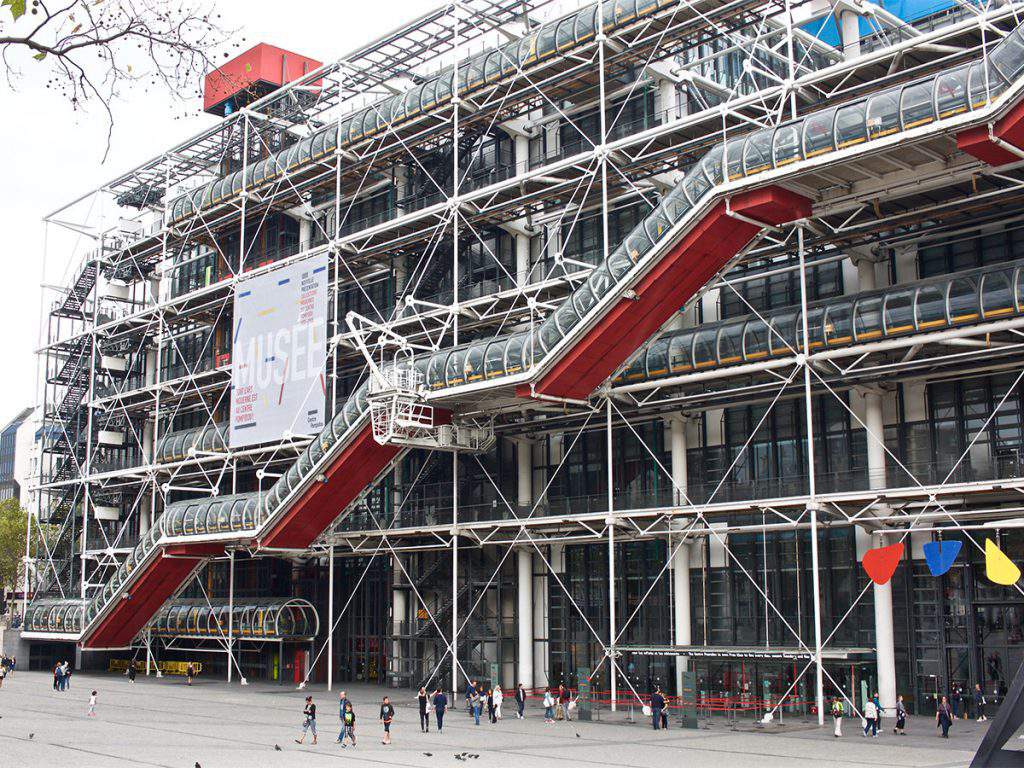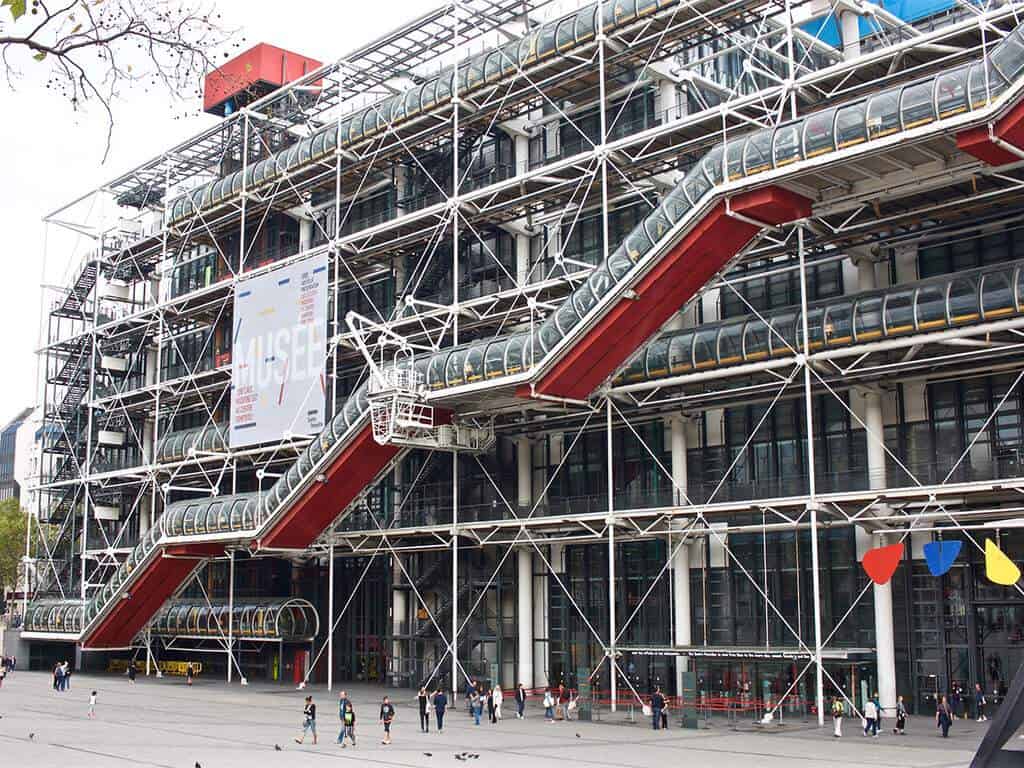 Open hours: Daily, 11 am – 10 pm. Closed on Tuesdays.
This building is a candidate for the strangest building you've ever seen. The escalators and pipes found outside the Pompidou Centre. The building has yellow electricity cables, blue air-conditioning ducts, and green water pipes. These odd design choices were implemented under the direction of Georges Pompidou, the 1969-1974 French President. He was a lover of modern movements and instructed Renzo Piano and Richard Rogers to design this building that showcases modernity. This and the motorway running along Right Bank are Pompidou's lasting legacy. You can find a gallery inside that showcases modern art. Children will appreciate its 1905-1960 art exhibit that features work by Chagall, the artist who illustrated Fontaine's famous fables. If you want a copy of his Fontaine's stories, there's a bookstore you can purchase it from, along with other children's books. Yet another attraction for kids is the Galerie des Enfants made especially for children, and the kids' cinema which features both English and French children's films. There's also a street theatre right across the Pompidou Centre. Beside the building is the Stravinsky Fountain with intriguing sculptures, where you can relax in one of the many children-friendly cafes near it. If you want the family to enjoy a scenic view of the city, take one of the building's escalators which goes up rooftop.
23. Sacre Coeur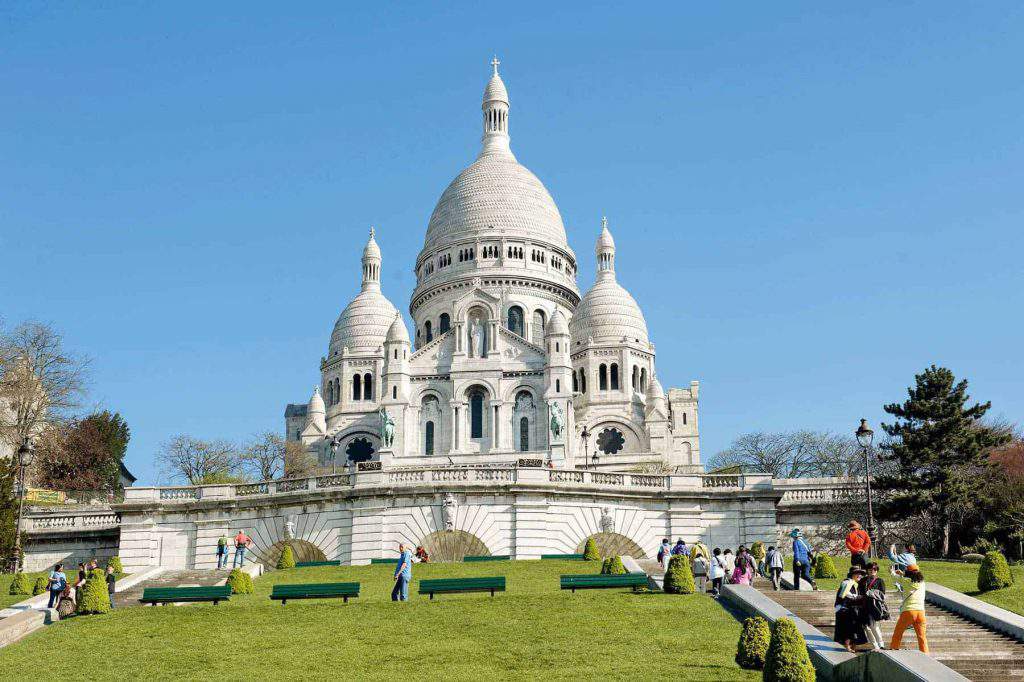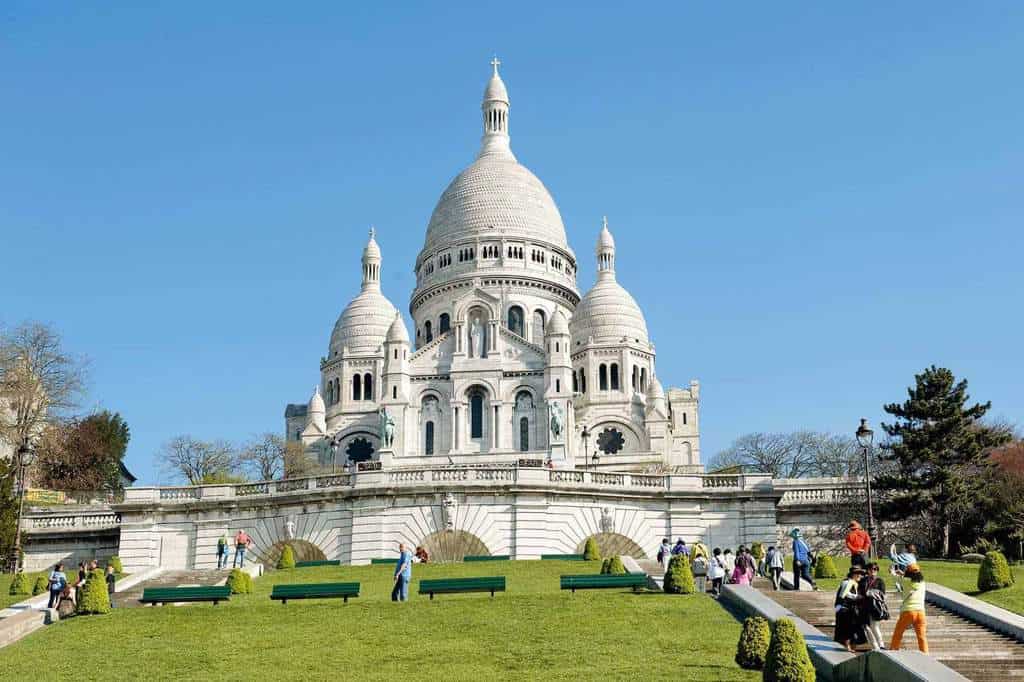 Open hours: Daily, 6 am – 10:30 pm
The Sacre Coeur basilica rests on Montmartre hill. The neighborhood around it has wonderful streets that house a variety of restaurants and stores. It has a dome that is 423 feet high and steps leading to the basilica, both of which offer a breathtaking view of Paris. It's a large area that you can spend hours just exploring. You may choose to climb all the way up to the dome for a better view. However, the hilltop view itself is awesome as well. If you don't want all the trouble of taking the steps all the way up to the Sacre Coeur, you can ride the funicular tram instead. There's a lot of history behind the Sacre Coeur's shiny basilica, and Parisians have differing opinions about it. In 1871, the Paris Commune, created and taken down in Montmartre, came to its end, and the Sacre Coeur basilica was built in celebration and atonement. Because of that, it's considered a conservative building. There are nationalistic symbols on it as well, with King Louis IX and Joan of Arc by the front. Mass is ongoing in the cathedral, so you have to be quiet and respectful. There's a park for you to relax in right behind Sacre Coeur, which grows much more lovely in the evening. By then, there are no more crowds, and the park is bathed in beautiful moonlight that's perfect for a quiet evening stroll. At the bottom of Sacre Coeur, there are beautiful gardens with a quaint old carousel. There are tourist souvenir shops at Place du Tertre, located a few streets away from the basilica, so you can get some memorabilia to bring home, like fridge magnets or key rings. The Espace Dali near Sacre Coeur features a collection by famous Surrealist artist Salvador Dali, which teenagers and adults will be intrigued by. When you pass by Rue St. Vincent, you'll get a view of the Montmartre vineyard. Square Suzzane Buissan in Rue Giradon is a good place to get some rest away from the crowds of tourists. The square is also where Saint Denis was martyred so you can find a statue of him in the center. At Rue Lepic, you can find two windmills that used to cover the hill, along with shops and cafes. You'll pass by Rue Lepic to get to Metro Abbesses.
24. Shakespeare and Company Bookstore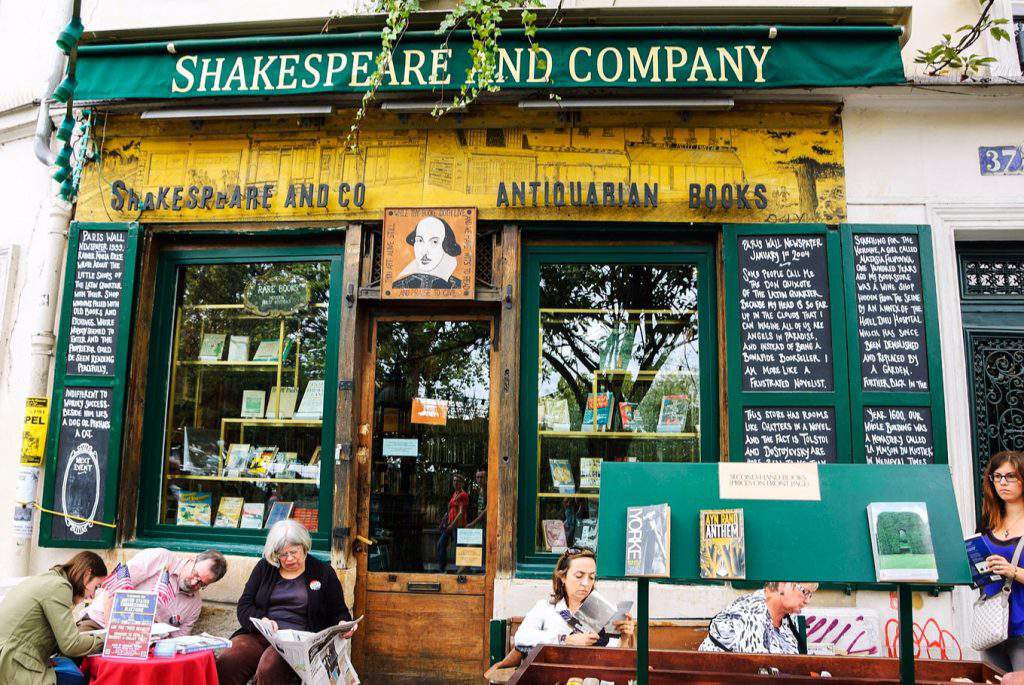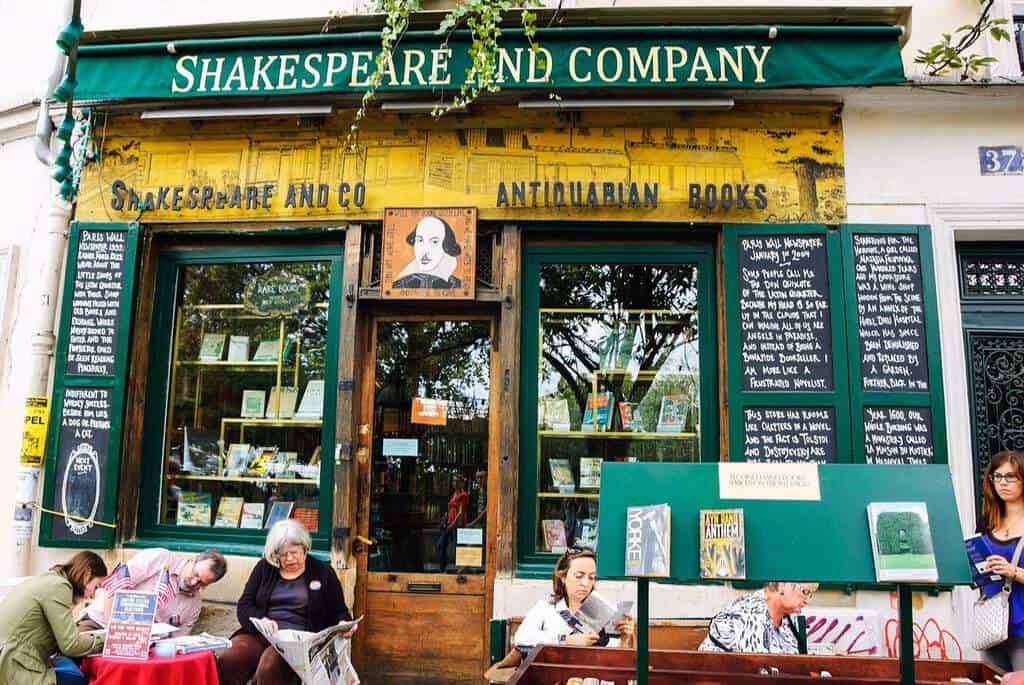 Open hours: 10 am – 11 pm, Monday until Friday. 11 am – 11 pm, Saturday until Sunday.
This is one of the best bookstores in Paris with an awesome selection. You'll find it on the street right across the Notre Dame. It has a small facade which can be deceiving, since it houses a large collection of books inside. Children and adults alike will find great reads to choose from.
25. The Pantheon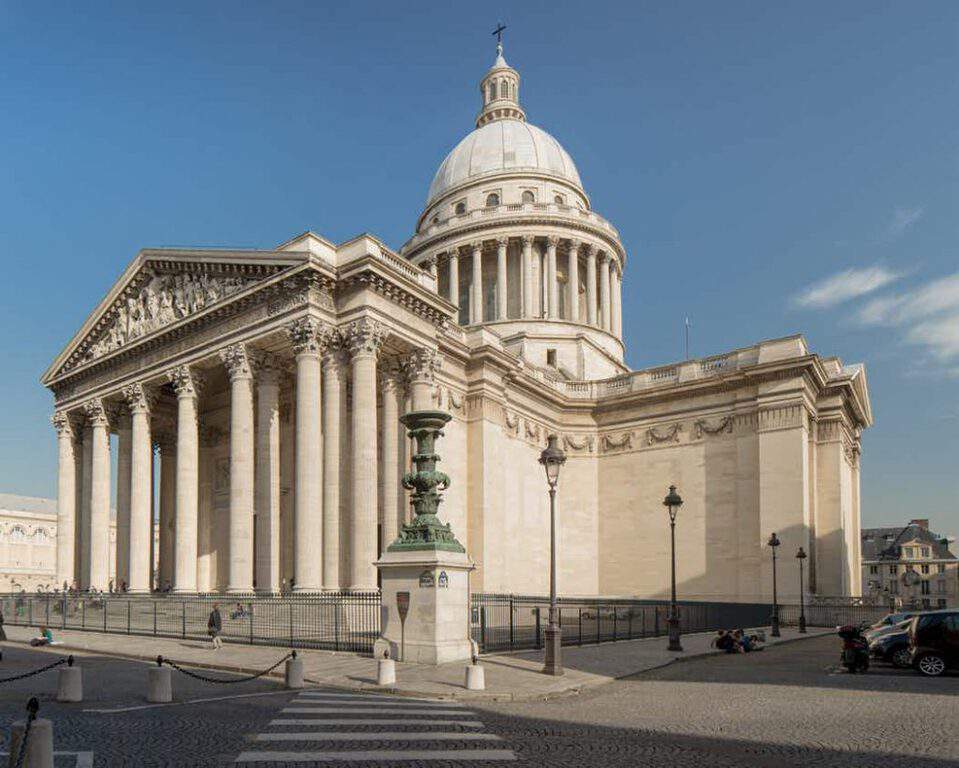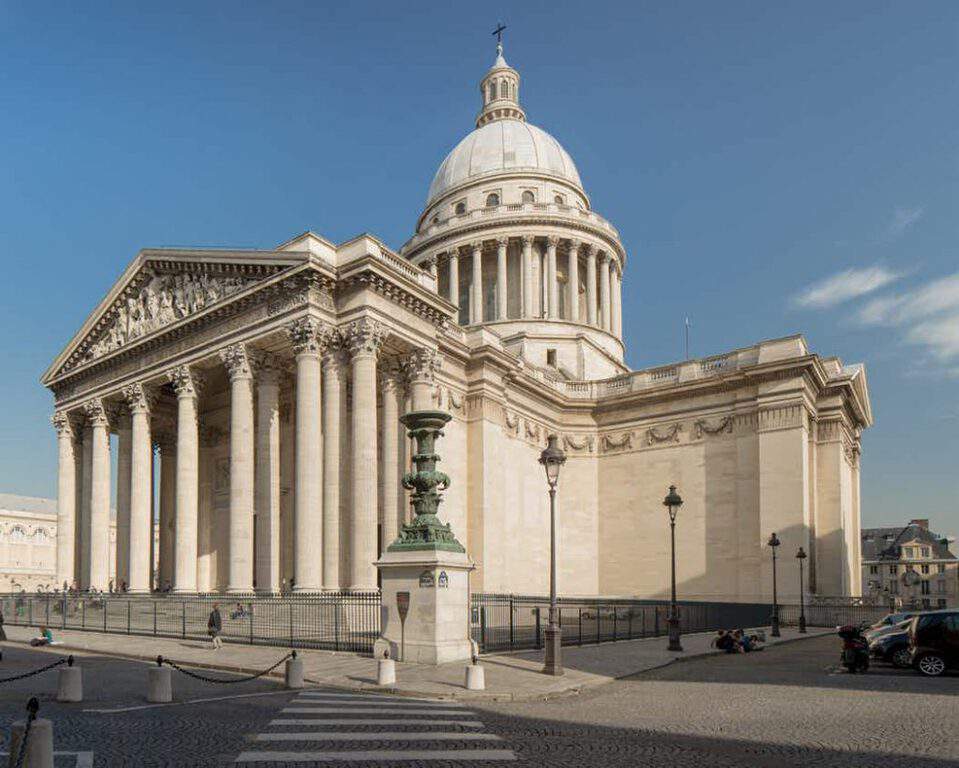 Open hours: Daily, 10 am – 6 pm
The Pantheon, not to be confused with the pantheon in Rome, is a building like a cathedral that was made to worship both French heroes and God. It was made by Louis IV as a church originally. However, the significance of churches diminished in the Revolution, so the Pantheon was given a more practical use. There's a huge pendulum that's on the ceiling that was put there by Leon Foucault in the 1800s as a way to discern how the earth's axis and rotation worked. There's a crypt you can check out that houses the greats of France. For example, the scientist that pioneered the study of radioactivity, Marie Curie, lies among them. Your kids might want to see her laboratory too on the street corner of Rue Pierre and Marie Curie. Embedded on the Pantheon's frescoes are stories from the history of France. You will be able to climb the dome for an awesome view of the city. Beside the Pantheon is the Lycée Henri IV, a famous school in Paris. The Arènes de Lutèce, a large Roman amphitheatre that could seat up to 15,000, is also nearby, and your kids can pretend to be a gladiator in it.
Nearest metro station to the Pantheon is at Maubert Mutualité and Cardinal Lemoine.
26. Palais de Chaillot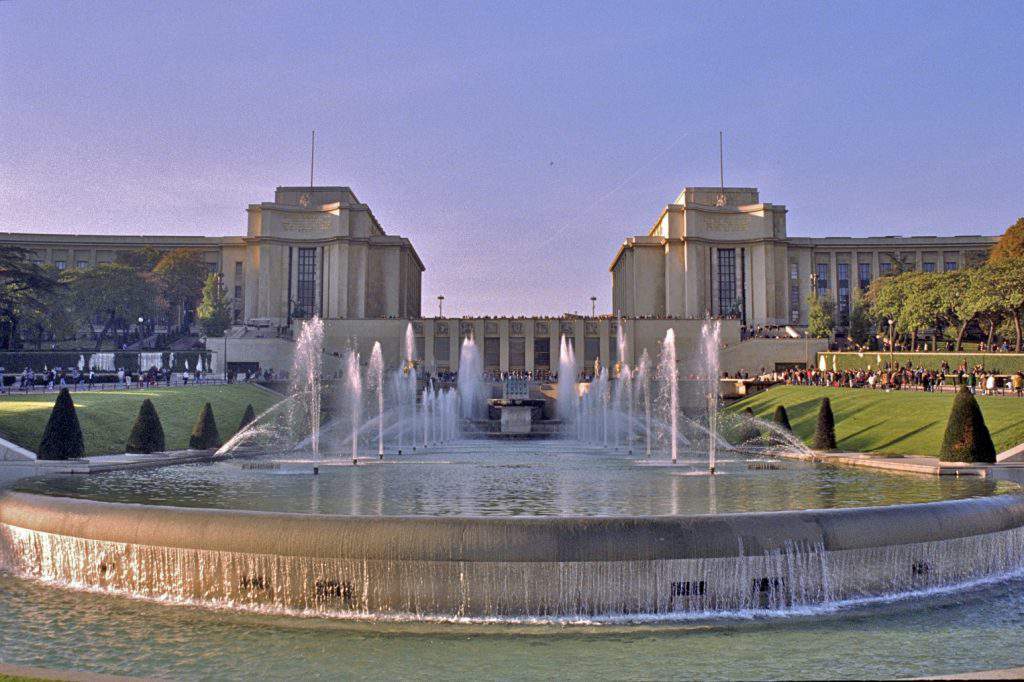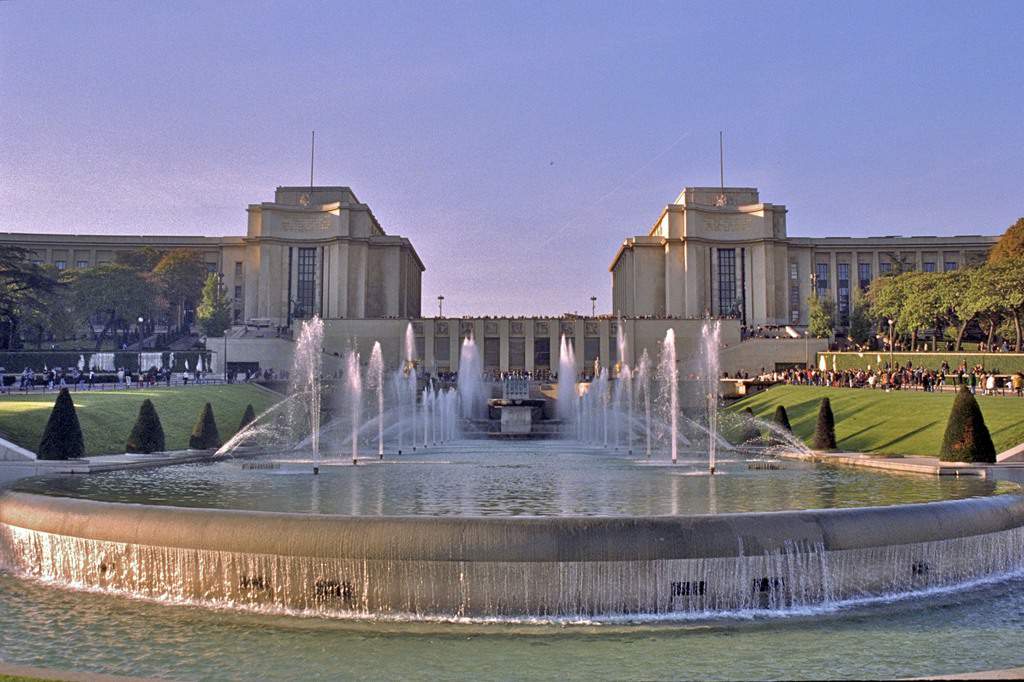 The Palais de Chaillot, or more commonly known as Trocadéro, was built for the International Exhibition in 1937. It's also the best place to enjoy a breathtaking view of the Eiffel Tower. It has wonderful fountains that light up at night, street theatre performance, a carousel, and playground. There are interesting museums to explore too. The Musée de la Marine houses the famous barge of Napoleon, and the Musée de l'Homme showcases an astounding prehistoric collection. The Cité de l'Architecture et du Patrimoine features miniature versions of France's famous buildings and is open from everyday except Tuesday from 11 am to 7 pm. There's the Cinéacqua, an aquarium that lets you watch films as well. It's perfect for a rest while the kids enjoy watching marine life or films. They also have a restaurant that houses a large fish tank. The Cinéacqua is open daily from 10 am to 7 pm. The Palais de Tokyo is also nearby and hosts a family-friendly restaurant, pictures by world-famous artists, and a quaint art museum. It's open everyday except Tuesday from noon to midnight.
Nearest metro station to the Palais de Chaillot is at the Trocadéro.
27. Parc de la Villette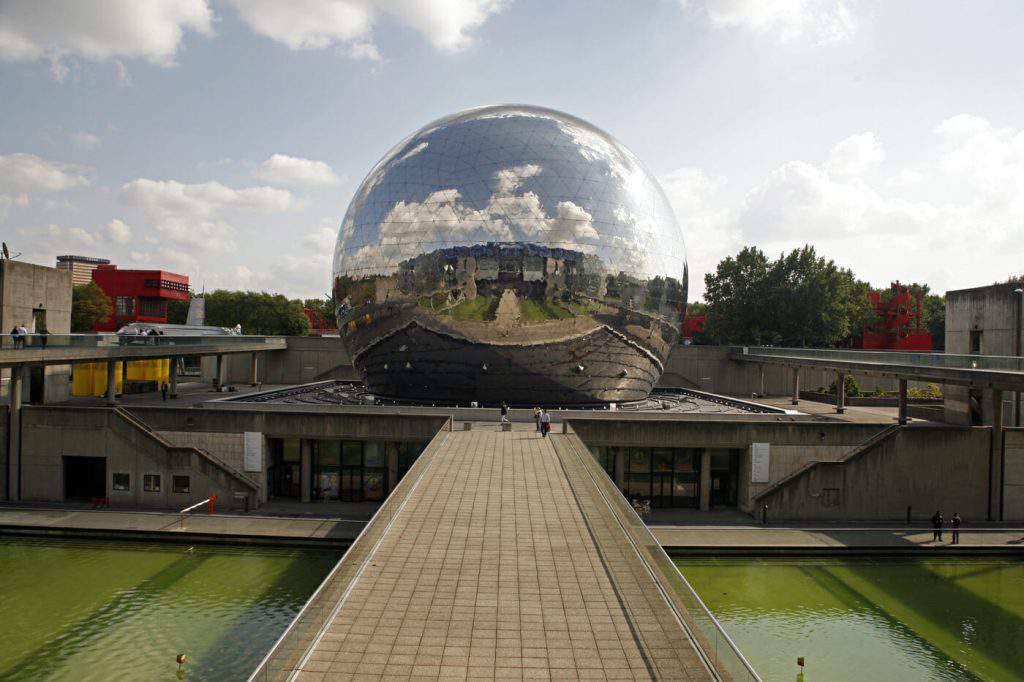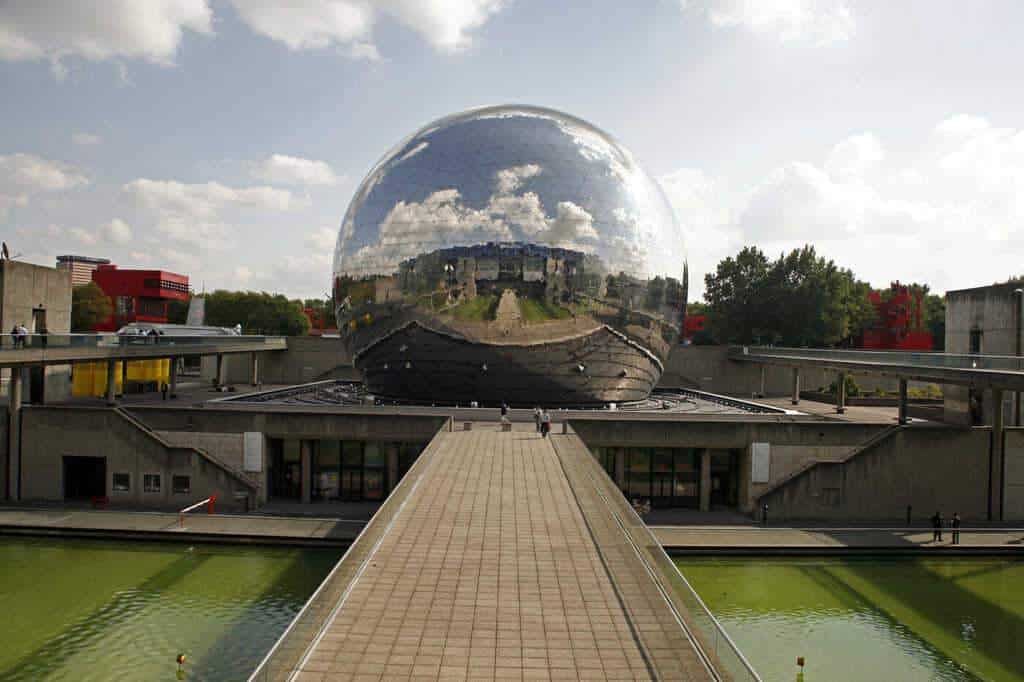 Open daily.
This cool, futuristic park at the city's north-east part used to be home to slaughter houses. There different activities here for kids to enjoy, including concerts. They have ten gardens with different themes to provide unique experiences for kids. You can find the 1930s submarine L'Argonaunt in the park too. It has the La Philharmonie de Paris that features all kinds of musical activities and instruments that your budding kid musicians can enjoy, as well as a marine exhibition. For film lovers, try out the La Cineaxe, which offers a cool feature of simulating movie scenes so you can feel more immersed in whatever you're watching, or the La Géode, where you can enjoy 3-D videos. The Cité des Sciences also resides here and is considered to be one of the largest science museums in Europe. It also houses the Cité des Enfants where kids from 2 to 12 years old can participate in all sorts of fun, scientific learning activities. You can find more info about those museums on their own item in this list. There are boat rides offered in the nearby Canal d'Ourcq which Napoleon constructed so that fresh water can flow into the city. During the summer, the canal because a site for beach parties.
Nearest metro station to Parc de la Villette is at Porte de la Villette for Cité des Sciences or Porte de Patin for La Philharmonie de Paris.
28. Street Buskers and Performers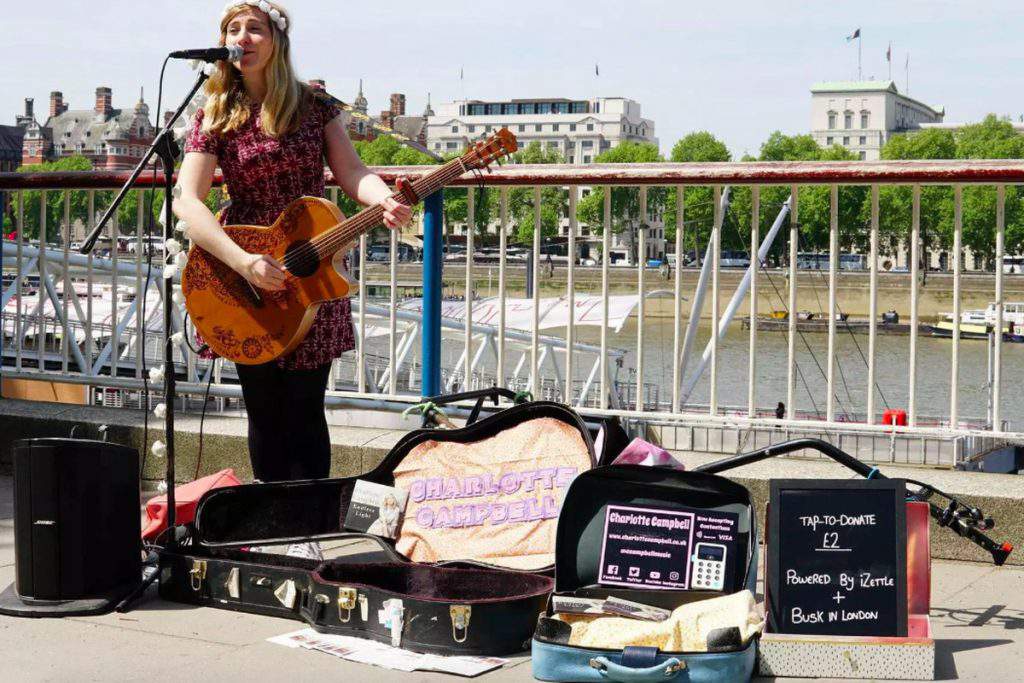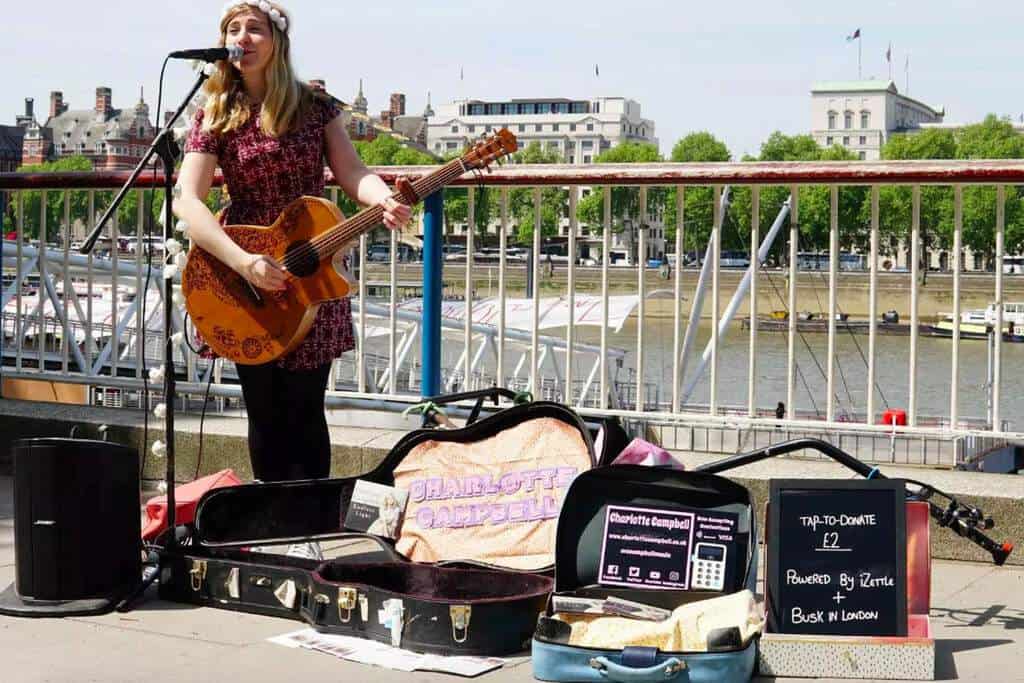 There are street performers scattered all throughout Paris. From the subway, Notre Dame, Champs-Élysées, to all the other famous landmarks. You're encouraged to stop by and watch.
29. Versailles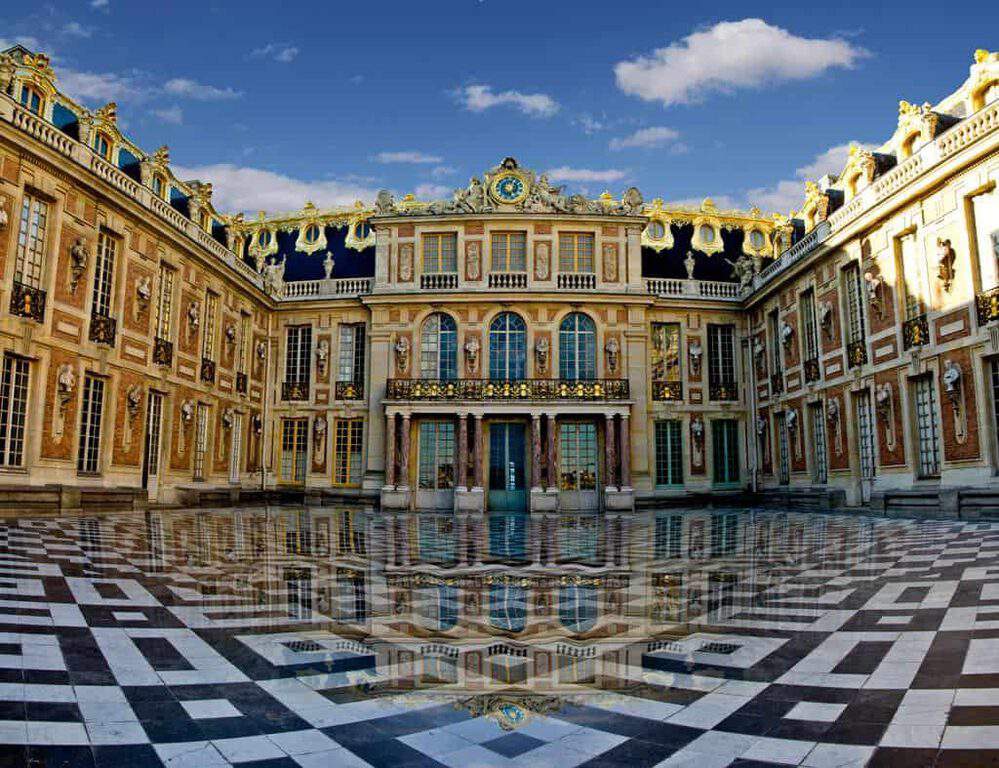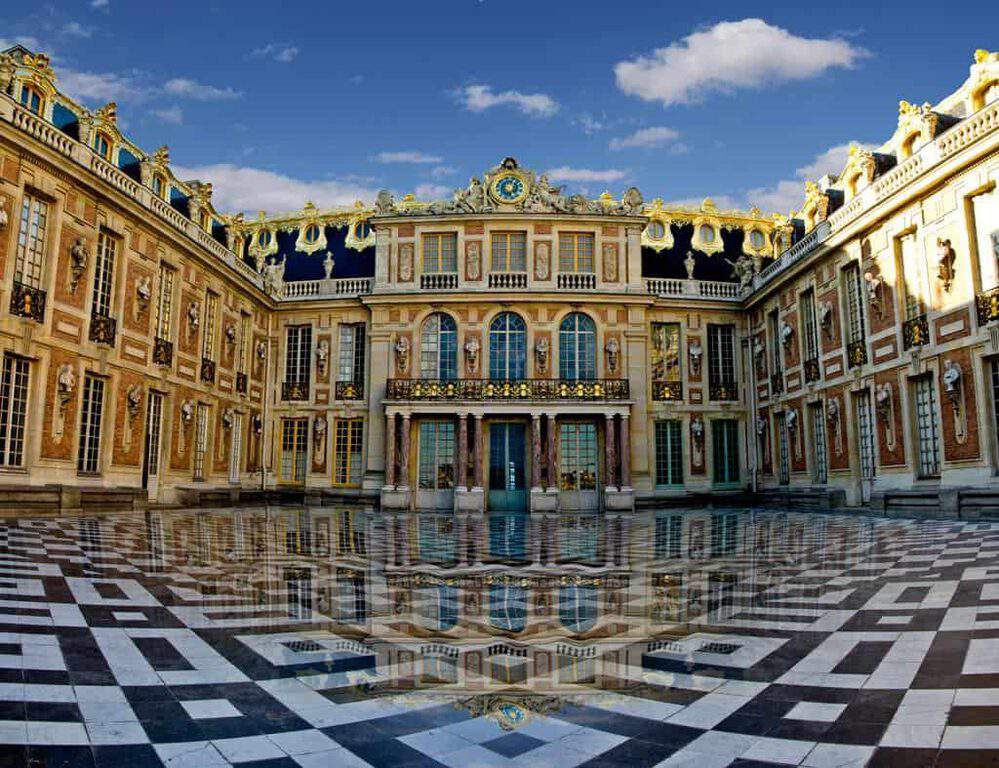 Open hours: Daily except on Mondays and holidays. 9 am – 6:30 pm, April 1 until October 31. 9am – 5:30, November 1 until March 31.
A "monument historique" and UNESCO World Heritage site, Versailles will be a highlight of your trip to France and one of the most anticipated destinations outside Paris. To get to the palace, you'll take a train for around 30 minutes. Then you'll walk from the train Rive Gauche station heading towards the palace for around 10 minutes. Versailles is overflowing with elegance and beauty, a testament to the heights of French beauty and decadence. If you want to feel what the royalty of France felt like, then Versailles will fulfill those royal fantasies of yours.
Versailles came to life in 1661 when Louis XIV ordered the construction of the largest palace Europe has ever seen. It would be a breathtaking palace with a luxurious garden for nobles to admire. Louis XIV had a penchant for grandiosity, one he wanted realized via the palace. However, it also served another more sinister purpose. When Louis XIV was almost forced to lose the throne because of an uprising by nobles when he was a child, this sowed fear and worry into his heart against the nobles. Versailles then served as both a home and prison for nobles. Here, Louis XIV request their presence for a good portion each year so he was able to keep watch over them and see what they were up to. Versailles could house 6,000 people if needed, that's how large it was. The palace also served as the home of Marie Antoinette and Louis XVI until an angry revolutionary mob drove them out of Versailles in 1789. So they had to return to Paris and face an even angrier crowd.
You can buy your tickets in their website. It conveniently informs you of the days when Versailles gets really busy, which is usually on Tuesdays and Saturdays. It's best to go to Versailles during the day since you'll spend a lot of time with all the available sights and activities. Start with the majestic gardens, which are best admired during a clear, beautiful day. The park and garden designs were worked on by André Le Nôtre in the 1660s. He completely transformed the landscape and marshland for royal purposes. The gardens of Versailles is considered to be a prime example of a jardin à la française. It was meant to be viewed from the terraces overlooking it on the palace's west side. Viewed from up there, the perspective shows you how the rows seemingly stretch infinitely towards the horizon. It gives off a feeling of grandiosity and dominance. There even used to be boating displays at the Grand Canal hosted by Louis XIV.
You and your kids might also notice that there are a lot of sun-related symbols around the palace. This is because Louis XIV considered himself to be a sun king. In fact, the King's Bedroom was positioned in the palace's center right under the sun's axis, to further solidify his belief of how he is the world's center. Show your kids his bedroom and ask them if they feel the same way. There aren't any courtiers to dress and wash them though, and no servants to attend to their needs and every bidding, unlike Louis XIV. Meanwhile, the Queen's Bedroom saw parallel designs with the King's Bedroom, albeit not being the center of the palace. It was used by the consort of Louis XIV, and at one point by Marie Antoinette. Courtiers also watched the Queen give birth in this very room. The suites had mythological figures painted on their ceilings, with the king's featuring male figures and the queen's female.
Another must-see tourist spot is the Hall of Mirrors. It's a ceremonial room where monumental decisions occurred that greatly shaped the history of France. The Treaty of Versailles was officially signed in this very room, signaling the end of World War I. Check out the mini-palaces, the Grand Trianon and the Petit Trianon, which nobles went to forget about their royal problems. If you want to have a family picnic, add some baked goods from the Maison Guinon bakery. There's the Hammeau de la Reine ballroom that kids will love. It's a 20-minute walk away from the Versailles palace, or a quick train ride away. Marie Antoinette turned the ballroom into a faux barn so she could pretend to be the wife of a farmer, perhaps as a way to escape royal life. If you want a richer experience, you can stay at the Trianon Palace hotel, which is child friendly, in Versailles over a weekend. This gives you more time to check out the various activities in Versailles. Check out the equestrian show held where the stables used to be. Admire the Potager du Roi that grew the vegetables and fruits taken from colonies of France. Go to the Salle de Jeu de Paume wherein the Revolution started. To help your kids process everything in Versailles, there's a book guide called My Little Versailles. You can purchase it at the palace shop. At night, you can get tickets to a firework show to dazzle your family.
The best way to get around the gardens and palace Versailles is via the Fat Tire Bike Tour. They'll help guide you from Paris to Versailles and set up a delightful picnic in the gardens for the family. There are also smaller bike rental stations in the palace grounds or the station. If you're bringing along infants, know that the palace grounds can accommodate strollers. However, you won't be able to bring the strollers inside palace rooms. You can also rent boats at the Grand Canal.
Getting Around Paris With Kids
To navigate Paris easily, tourists will take the Réseau Express Régional (RER) rail, the Metro, or the bus.
The RER and Metro will require you to walk a lot from station to station, so be prepared. It's harder if you have a stroller with you. The bus serves as the easiest mode of transportation to get on, and it offers a scenic view while you're travelling.
They have a convenient unified ticket system. The Metro, Zone 1 RER, and the Zone 1 and 2 buses all use the same kind of ticket and they provide access to many tourist destinations. Tickets are usable up to 90 minutes and you can transfer as many times as you want. However, you can't use one ticket for both the train and bus.
Metro and RER stations have ticket scanners at their turnstiles. If your children are under four years old, you might have to ask for help from a ticket booth worker to get them through. Buses scan your tickets using a machine at their entrances in the front.
If your destination is already outside Paris, like Versailles, you'll need to acquire a ticket for the specific RER trip.
Children 3 years old and below don't need tickets anymore. Child tickets are required for 4 – 9 year-old kids. For anyone 10 and above, a ticket for adults is required. You can buy tickets in "carnets" (packs of 10).
Best Desserts and Treats in Paris for Your Sweet Tooth
Amorino – Luxurious and exquisite. Considered by many as the best place to get gelato in Paris
Berthillon – Their ice cream is to die for. Their main store is at Ile Saint-Louis, Paris.
Angelina – Try out their famous hot chocolate and afternoon tea which you can take out.
Ladurée – Specializing in sweet goods, this luxury bakery sells 15,000 of its double-decker macrons every day.
Pierre Hermé – Founded by Pierre Hermé, a French chocolatier and pastry chef. He was named by Vanity Fair as the fourth most influential French person in the world.
Read more:
Read more:
Paris Travel Guide
Where To Stay in Paris
Things To Do in Paris
Relais Christine Hotel, Paris
Best Time To Visit France