The sights, sounds and colors of Mexico are as enjoyable to children as they are to adults, and Mexicans love them, as they are a fundamental part of many aspects of their lives. There are many attractions and activities for children of all ages and, with few exceptions, they are welcome in all accommodations, cafes and restaurants.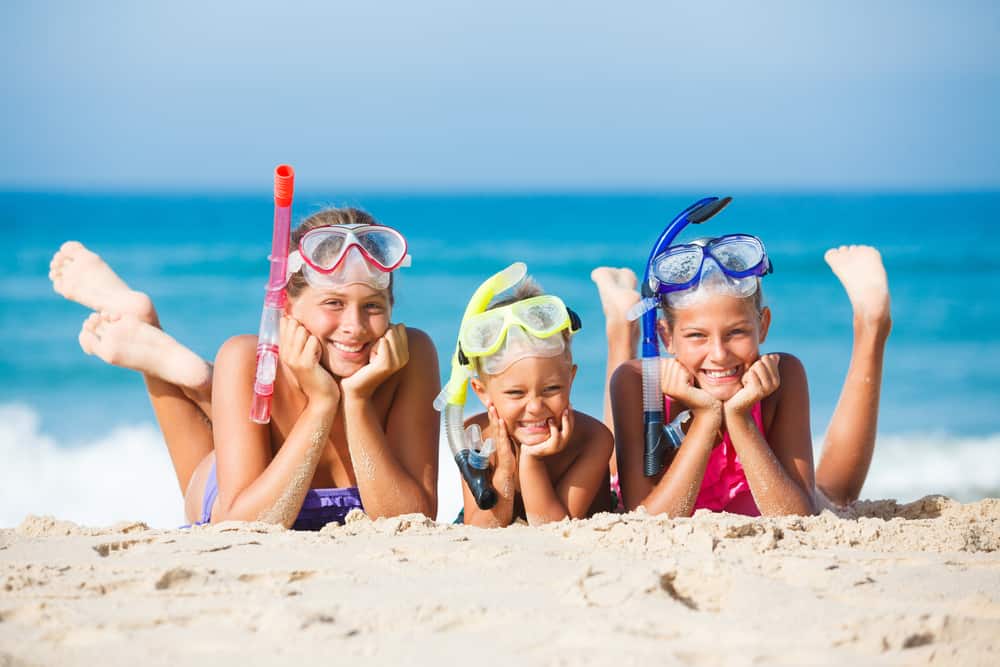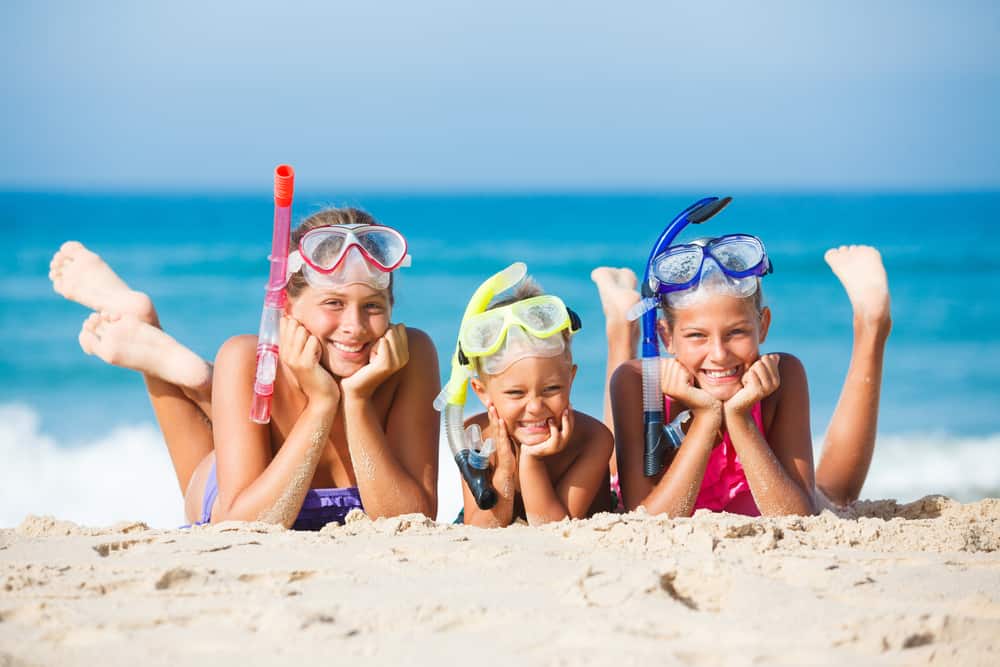 Food
Kids may not be as willing to experiment with flavors as their parents, but Mexico has plenty of places that serve international food. Italian restaurants abound and almost everywhere you can order steaks, eggs, rice and bread, not to mention fresh fruit. The simplest Mexican snacks, such as quesadillas and tacos, or corn from street carts, are a good way to introduce them to local flavors. Restaurants are used to children and often have high chairs or dishes to share, or even prepare something that is not on the menu.
Accommodation
Mexico has a great variety of accommodations that will delight the little ones. Any hotel near the beach is a good start, but rustic cabins have a more adventurous feel (choose one with mosquito nets). Most hotels are spacious and have outdoor space such as patios, pools and gardens. Beach hotels are family oriented.
Family rooms and accommodations with kitchen facilities abound and almost all hotels provide one or two extra beds for a small surcharge. Budget establishments may not have cribs. Most hotels offer wifi and medium and high priced hotels usually have children's television channels.
Getting around
It is best to travel in stages of a few hours. Many buses show movies all the time, most of them family movies, which help to keep the kids distracted. If you are leaving with a baby, it is worth paying a little more and opting for a deluxe, more comfortable bus. Car rental or, on some routes, flights are alternatives to buses: if you want a vehicle with a child seat, the main multinational rental companies are the most recommended.
In the north of the country, children will have a great time at the "Chepe" (the Chihuaha-Pacific railroad or the Copper Canyon). You can find our more about the best time to visit Mexico here.
Things to do for kids
Water sports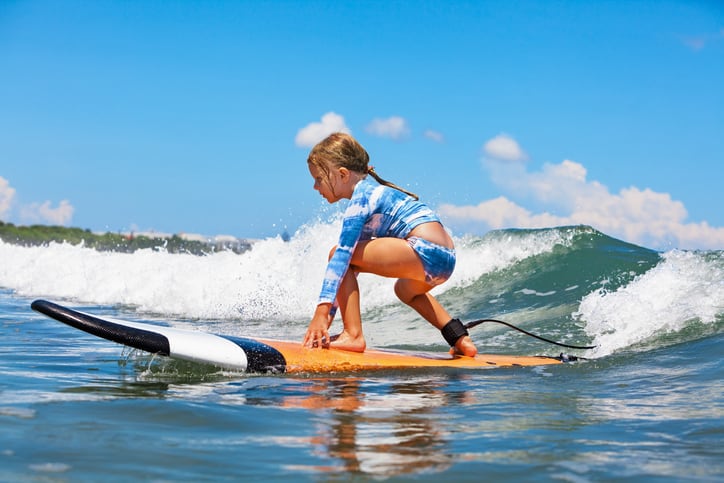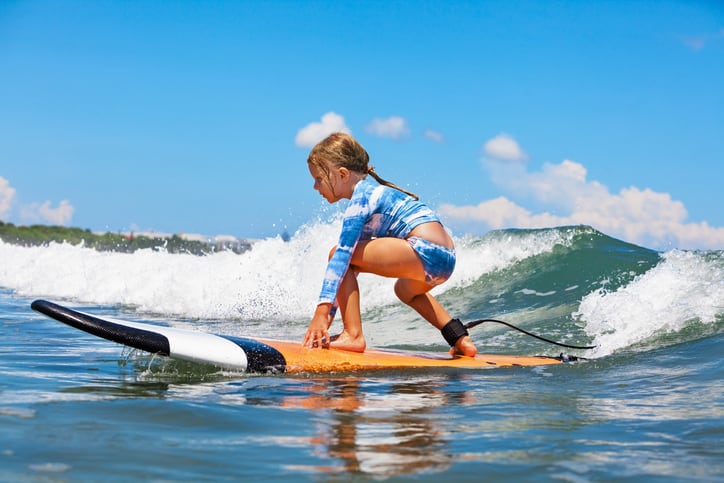 Learn to surf
From the age of five you can take surfing lessons in the places with the softest waves on the Pacific coast, such as Mazatlán, Sayulita, Ixtapa, Puerto Escondido and San Agustinillo.
See turtles, dolphins and whales
There are boat circuits from various points along the Pacific coast and in Baja California.
Tropical snorkeling
Many beaches on the Caribbean coast and islands, and some on the Pacific, have calm waters and colorful marine life.
Take a boat trip through the ancient Aztec channels in Xochimilco, Mexico City.
Uyo Ochel Maya Float through centuries-old Mayan channels through mangroves filled with flowers and tropical fish.
Adventure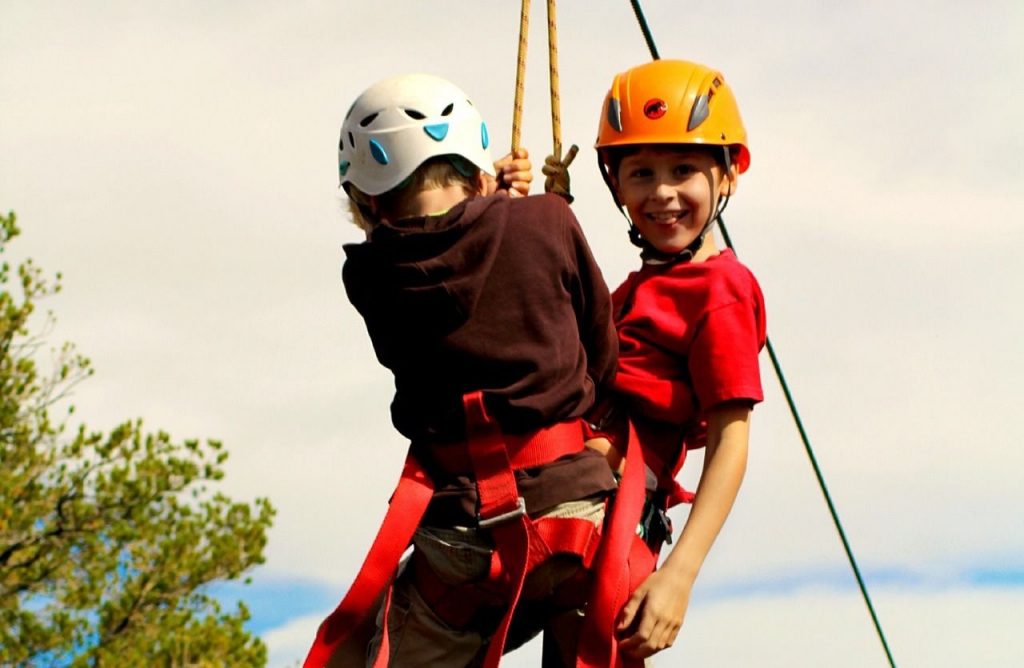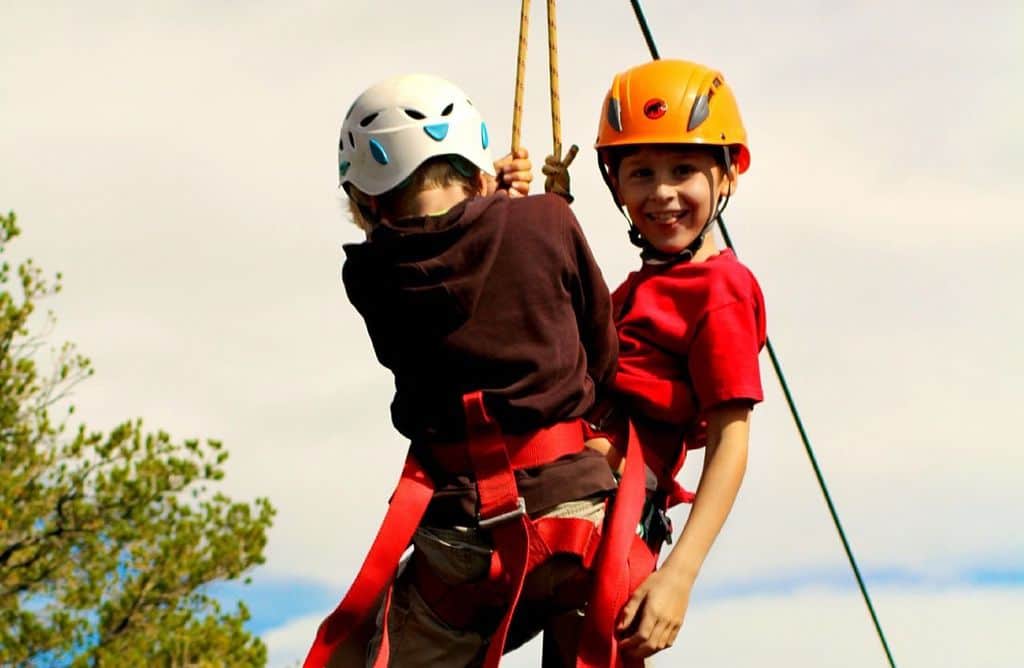 Barrancas del Cobre Adventure Park
Children love this park, with spectacular zip-lines leading to the middle of the canyon from the edge, at 2400 m. It also offers abseiling, climbing and a cable car.
Award-winning jungle zip-line circuit near Puerto Morelos, with its own swimming hole.
Boca del Puma (998-577-42-83; www.bocadelpuma.com; Cenotes route km 16; adults/children 5-14 years 12/7 US$; 9.00-17.00; Zip lines, horseback riding and swimming in cenotes near Puerto Morelos.
Coba
This ancient Mayan site surrounded by jungle near Tulum has pyramids, a zip line, and bicycles for hiking the trails.
Cuajimoloyas Riding, mountain biking, hiking and a 1 km zip line in the mountains near Oaxaca.
Huana Coa Canopy 669-990-11-00; www.facebook.com/huanacoacanopy; Av. del Mar 1111; per person 75 US$; 9.00-13.00 and 15.30-18.00 lu-vi, 9.00-13.00 sa; Sábalo-Centro) Popular zip lines in the forests near Mazatlán.
Teleférico de Orizaba
The second highest cable car in Mexico leads to the top of a hill with playgrounds.
Animals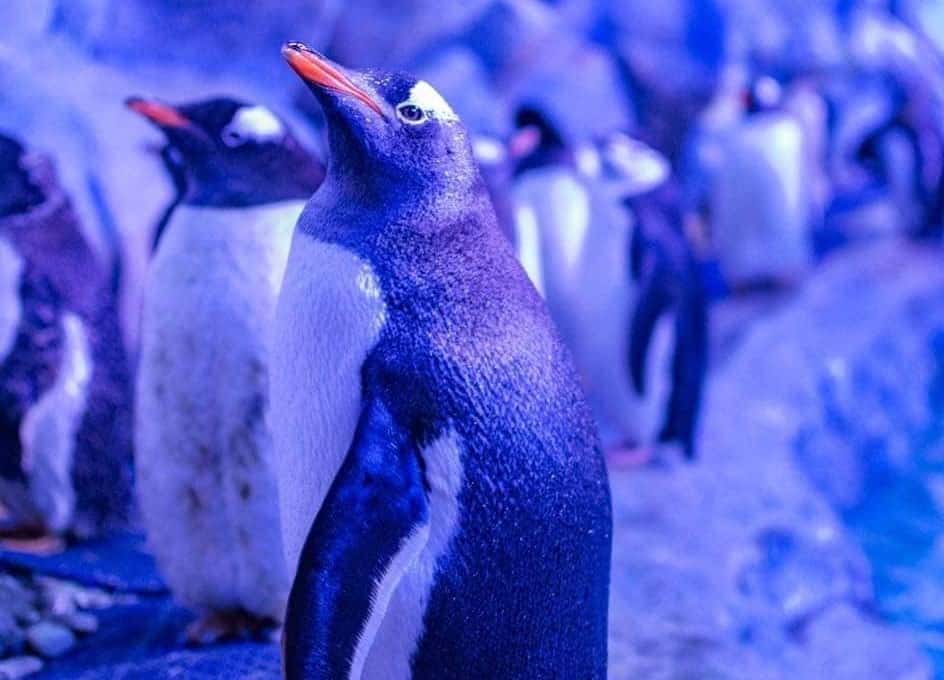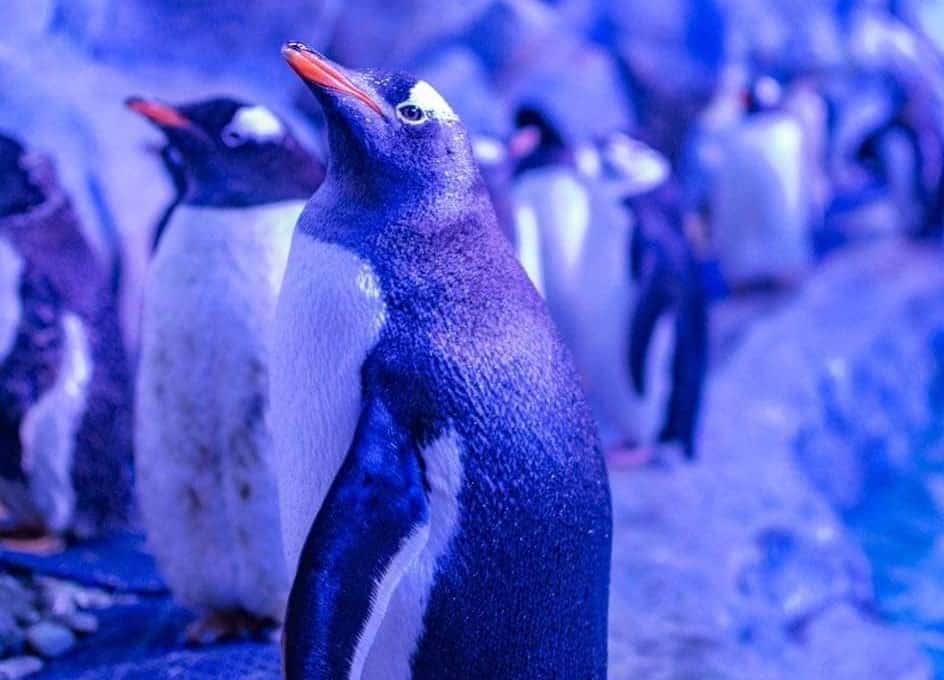 Acuario Inbursa
This extraordinary aquarium in Mexico City amazes children with stingrays, piranhas and crocodiles, while the museums in Soumaya and Jumex, across the road, will entertain parents.
Whales in Baja
Huge gray whales and their calves pass off the coast of Baja California; seeing them usually requires several hours on a boat, so only the older ones are advised.
Zoomat
This zoo in Tuxtla Gutiérrez is home to 180 species from all over the state of Chiapas, including some big cats.
Playa Escobilla
To see how thousands of turtles come out of the ocean in a single night to lay their eggs on this Oaxacan beach.
Crococun Interactive Zoo in Puerto Morelos with crocodiles and wild monkeys
Museums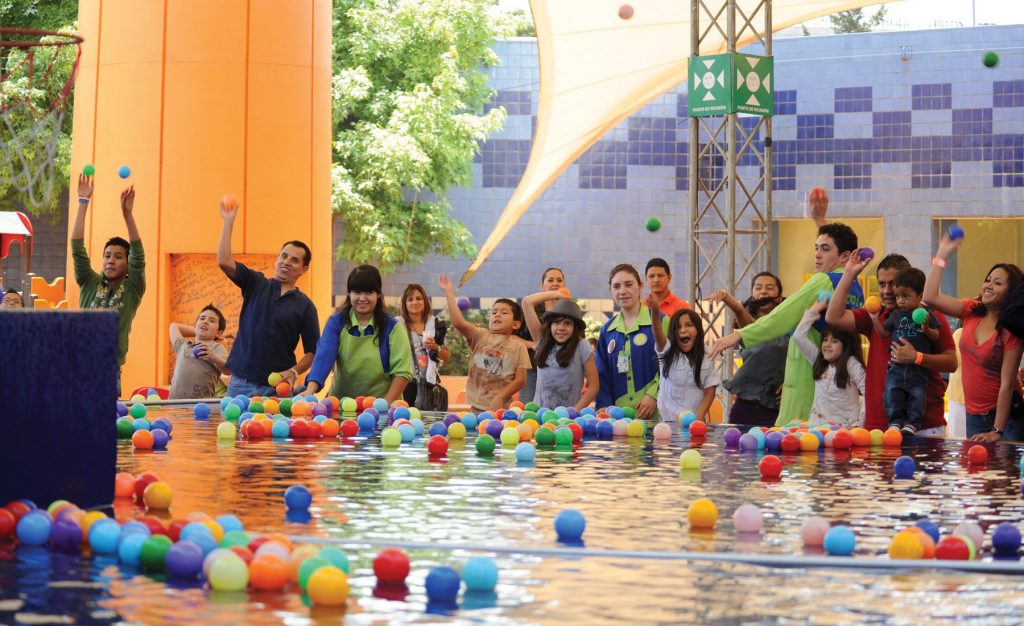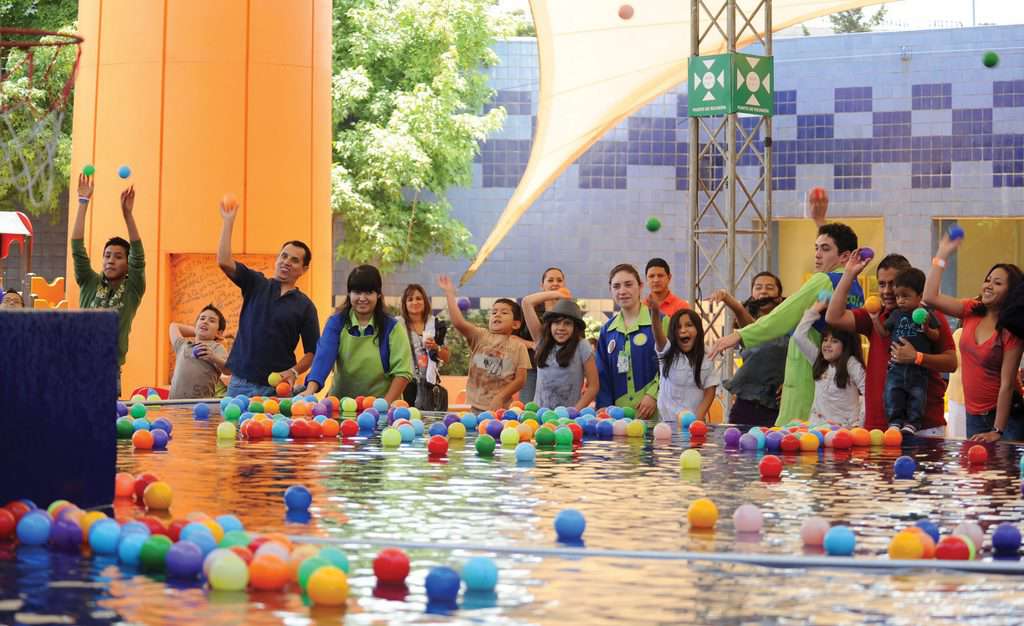 National Museum of Anthropology
Children love the carvings, statues and skulls in this museum, the best in Mexico.
Papalote Museo del Niño
There are two branches of this fun and interactive children's museum, one in Mexico City and the other in Cuernavaca. Up to 11 years old.
Interactive Museum of Xalapa Thematic rooms on science, ecology and art, as well as an IMAX cinema.
La Esquina: Museo del Juguete Popular Mexicano Amazing museum in San Miguel de Allende where you can see what toys were like before the digital era.
Museo de Historia Natural 443-312-00-44; Ventura Puente 23; 9:00-16:00 Mon-Fri, 11:00-18:00 Sun and Sun) Small museum in Morelia for children. There are fossils (including the tusk of a mammoth), stuffed animals and a cactus garden.
Shows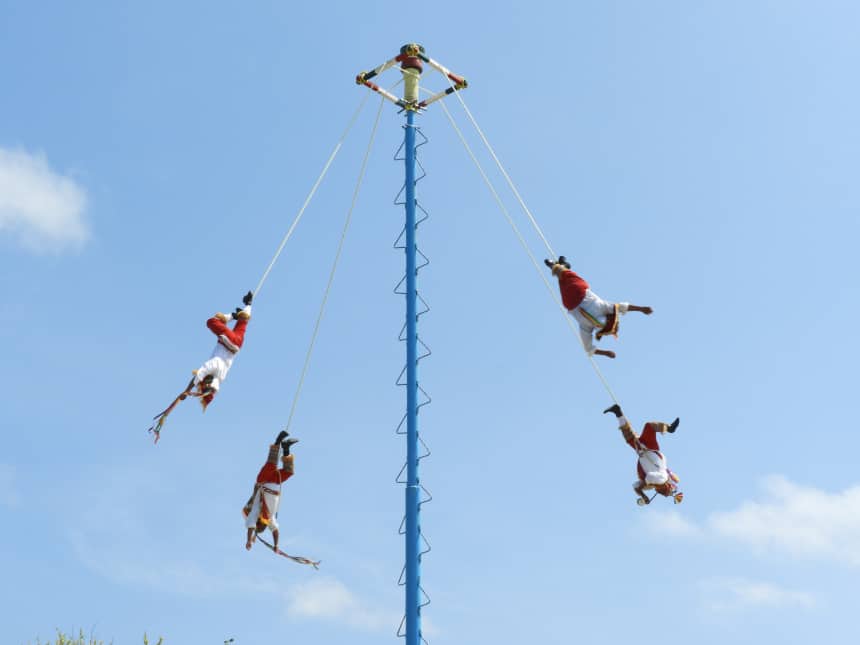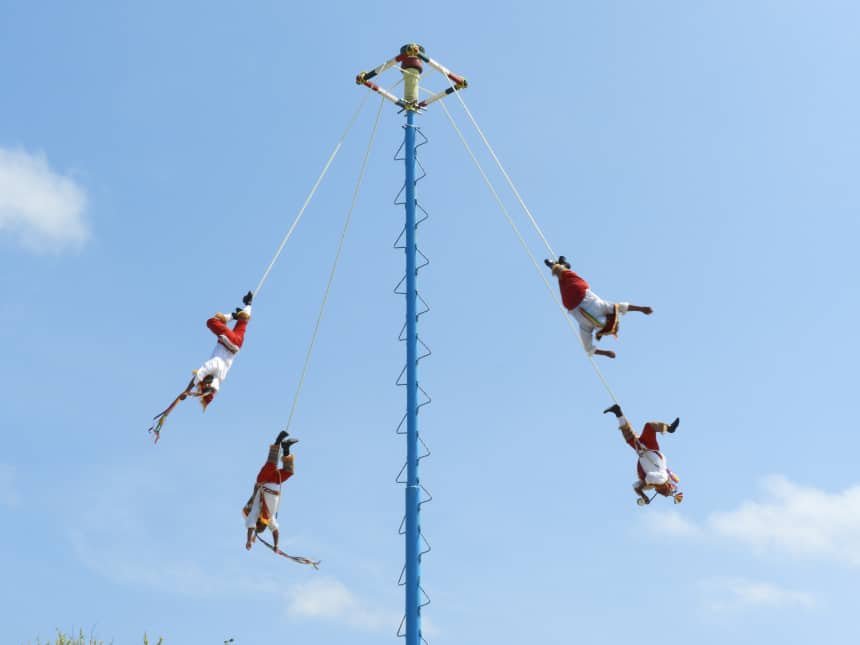 Flying men
In this Totonac Indian rite, men climb a 30-meter high pole to throw themselves off after being held on their backs by ropes. It is regularly performed at El Tajín and at the National Museum of Anthropology in Mexico City.
Pirate show Campeche recalls its pirate past with Disney-style shows at an old city gate.
Danza popular Colorful shows performed regularly by the Ballet Folklórico de México in Mexico City and by groups from Guelaguetza in Oaxaca, and in the Plaza Grande in Merida.
Travel Tips
Few children love to travel non-stop. They usually prefer to settle down somewhere for a while, make friends and practice their usual activities.
Going to the doctor for vaccinations at least a month (or better two) before the trip.
It is a good idea to book accommodation for at least the first two nights.
It is easy to buy diapers and sunscreen, but sometimes, outside the big cities, it is hard to find wipes, creams or medicines.
Mexican law requires that Mexican minors (up to the age of 18, including those with dual nationality) or foreign residents in Mexico, if they leave the country without direct relatives, carry a certified written permission from a parent or guardian. There have been cases in which these consents have been requested, especially when leaving Mexico by land, although the law does not require it.
Check in advance with the corresponding Mexican consulate for the necessary paperwork.
Top Five Family Destinations in Mexico
Tulum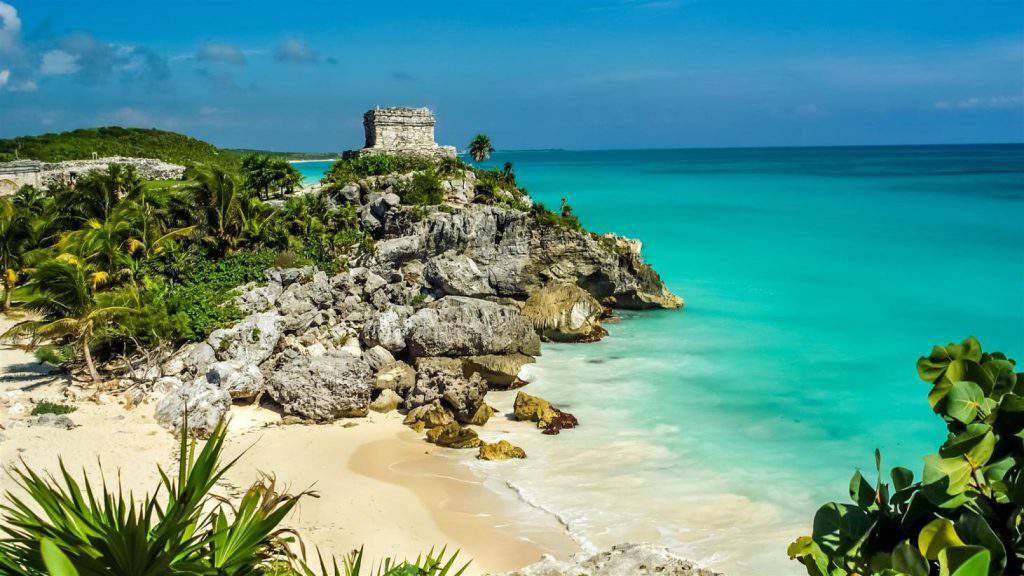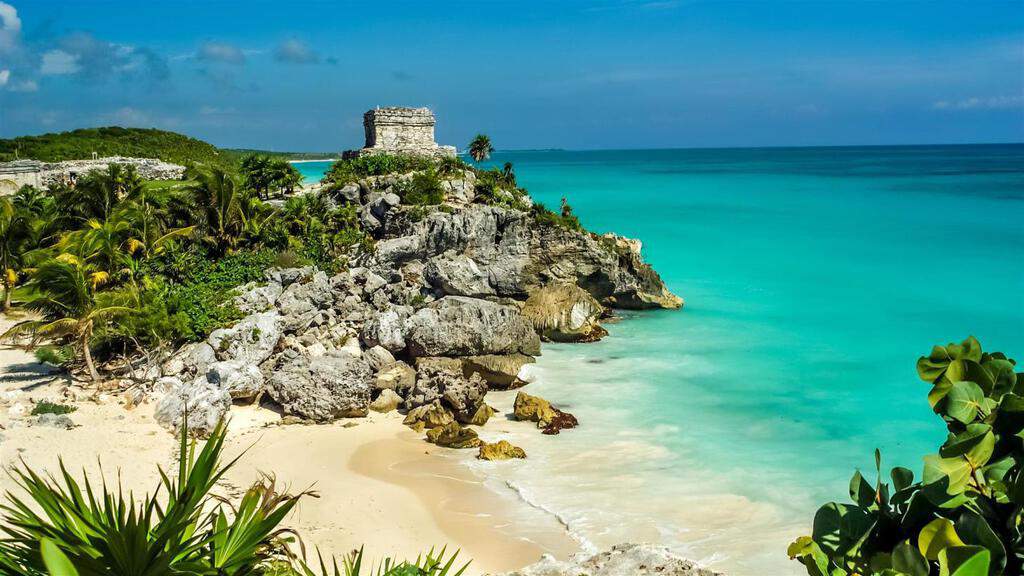 Whether you're with your family or traveling alone, Tulum is definitely one of the best as it's complete with awesome restaurants and sandy beaches. Though the town is a fair distance from the beach, commutes are available to and fro.
I, myself, prefer to stay on the beach most of the time, and only occasionally visit the town to resupply on groceries or to go on a shopping spree. If you're interested in ancient historical sites, there is a very well-preserved ruin of an ancient Mayan Coastal City that the family can visit.
Isla Mujeres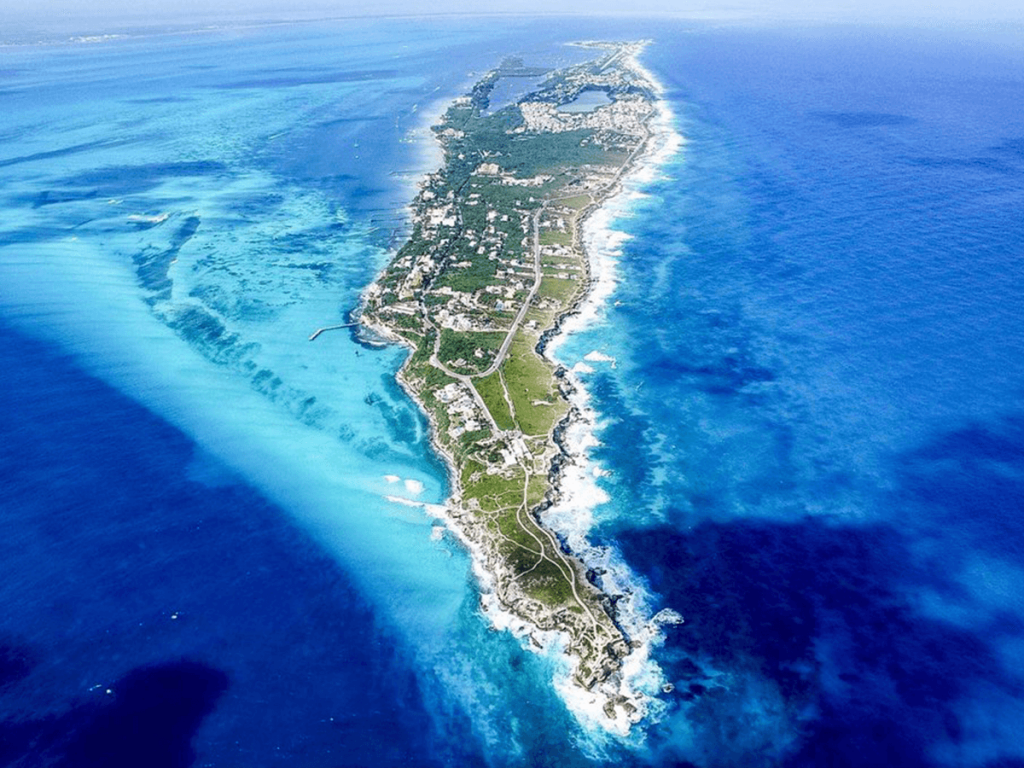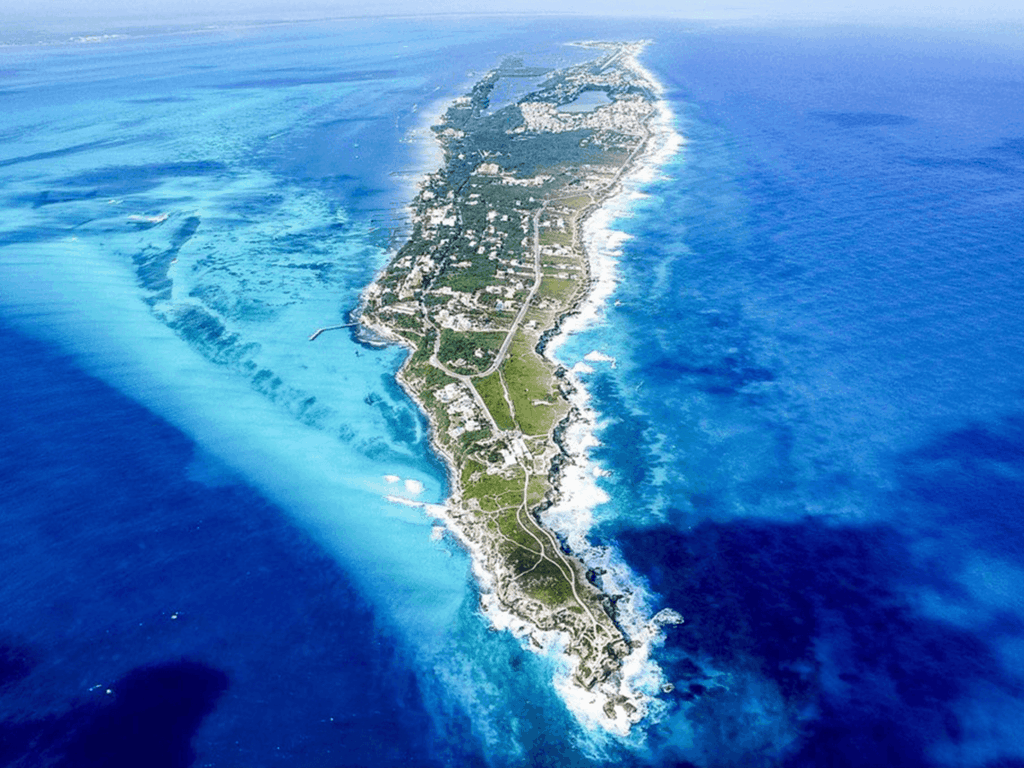 With Playa Norte being the one beach that's safest for children, with gentle white sands and soft waves, alongside cool shallows and awesome sceneries. In a pedestrian avenue nestled in the bustling main-town, are several great restaurants. Curiously, one of the peculiar main modes of transportation by locals in Isla Mujeres is the golf cart.
If you're seeking some underwater adventures, then snorkeling and scuba-diving are available especially on the surrounding coral reefs. In the Island's southernmost area is an ancient Mayan ruin, alongside a sea-turtle sanctuary for viewing the animals.
Puerto Vallarta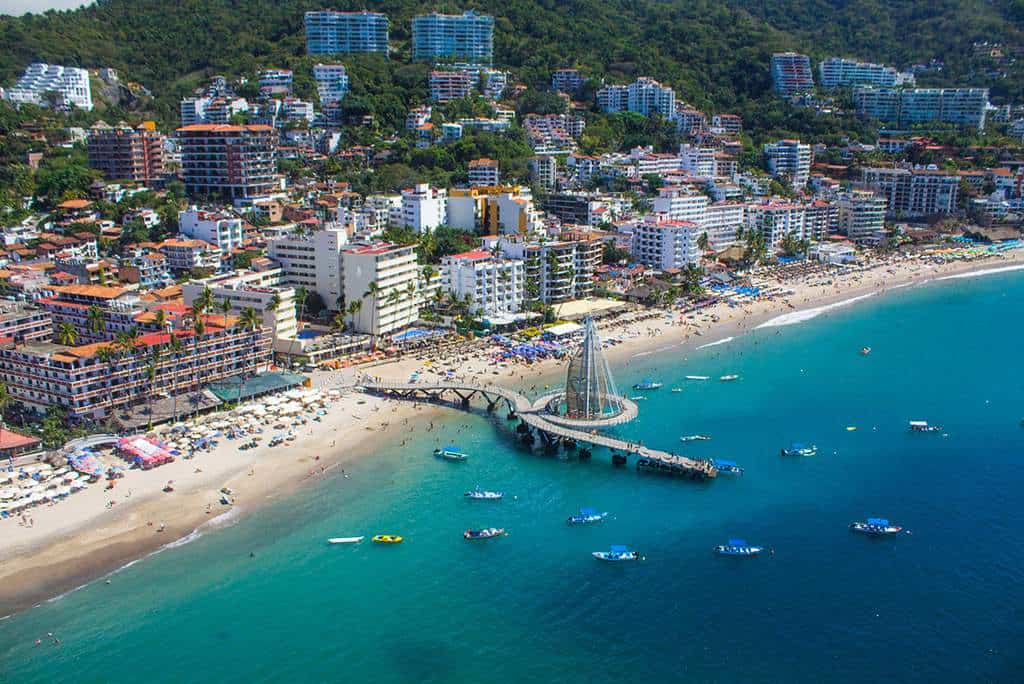 An awesome town with a truly Mexican vibe; merely hours away are other small beach-based towns such as Sayulita and Yelapa. Puerto Vallarta may act as a central hub for other beaches. If you're looking to try out their awesome beaches and villas, do expect to see passing boats and ferries in the distance.
If you're interested in visiting old churches, then you can visit the Nuestra Señora de Guadalupe; there are also boutique shops and restaurants around the city.
Read more about the best time to visit Puerto Vallarta.
Cancun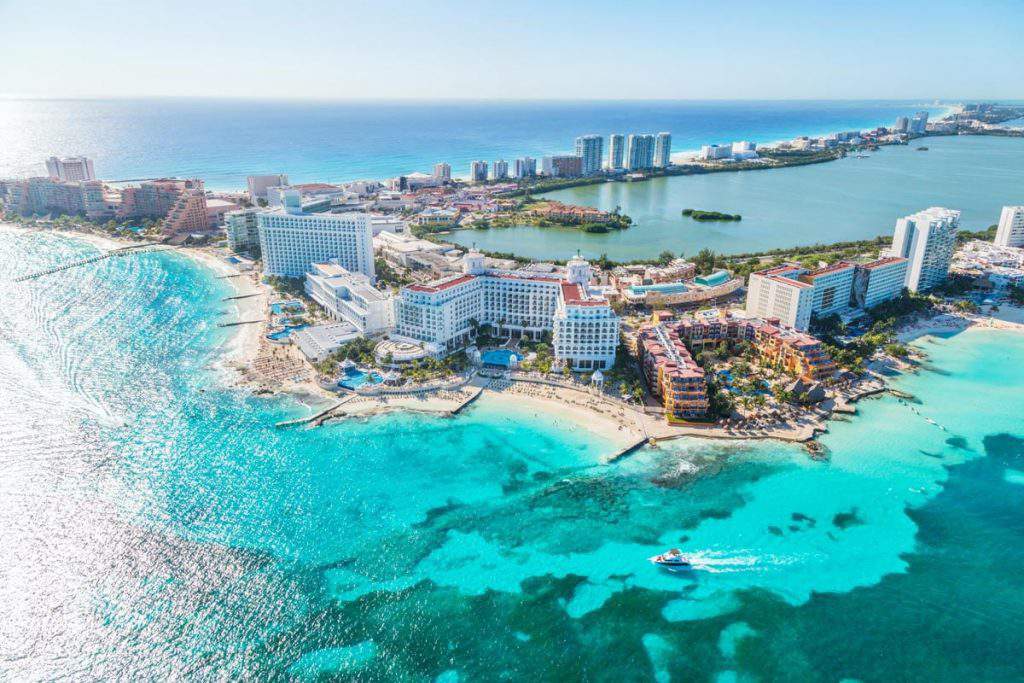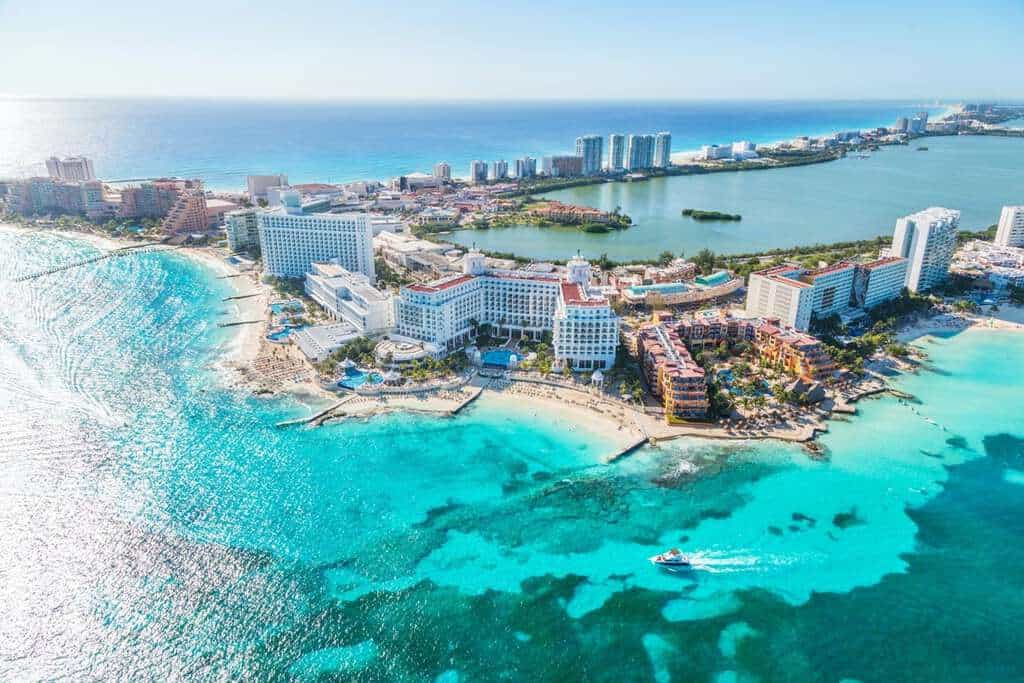 Loaded with plenty of beach-side resorts, alongside children's areas, water slides and massive pools; though lacking in character, Cancun is a truly awesome destination with great beaches and accessible trips during the day.
If you're interested in history, then Cancun offers a unique experience with its Underwater Museum, the El Ray Archaeological site, and Chichen Itza. I highly recommend visiting these places if you have a fondness and interest in the ancient Mayan people and their artifacts, or just their history in general.
Cancun also has great restaurants and a vibrant nightlife should you wish to partake in such festivities; the Coco Bongo is definitely one of Cancun's best nightclubs and is one place you shouldn't miss while you're there.
Read more about the best time to visit Cancun.
Mazatlan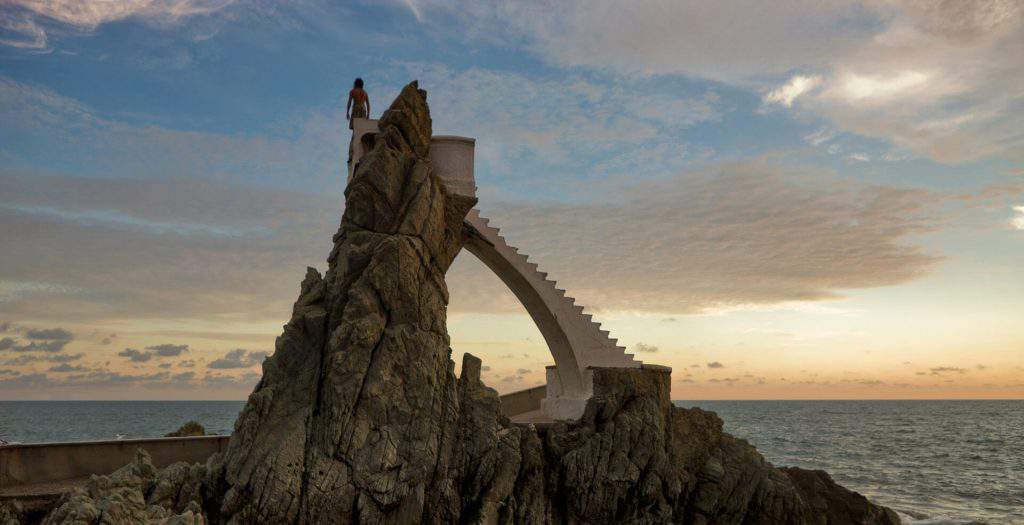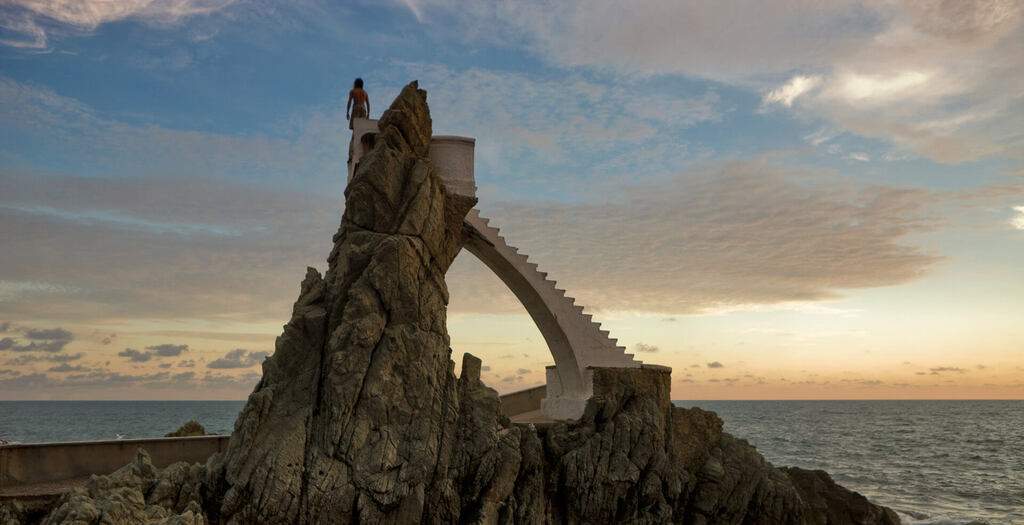 Though definitely lesser known compared to the others in this list, Mazlatan does not fail to amaze with its white sands and awesome hotels. Mazatlan also offers big-game fishing for the enthusiasts. You can also visit the famous Mazagua Aquatic Park with the kids, or alone. If you're interested in historical places, then you can visit Teatro Angela Peralta and the Immaculate Conception Basilica in old Mazatlan.
Read more:
Best Time To Visit Los Cabos