Naxos: a beautiful island- has everything. Delicious food, mesmerizing villages, adventurous hikes, lovely beaches and the nightlife are the main attractions here. Stroll around beaches, visit the villages in the daylight, but go to the town of Naxos in the night. A variety of excellent cafes, restaurants, and a small number of bars are there. Here are the best places to stay in Naxos.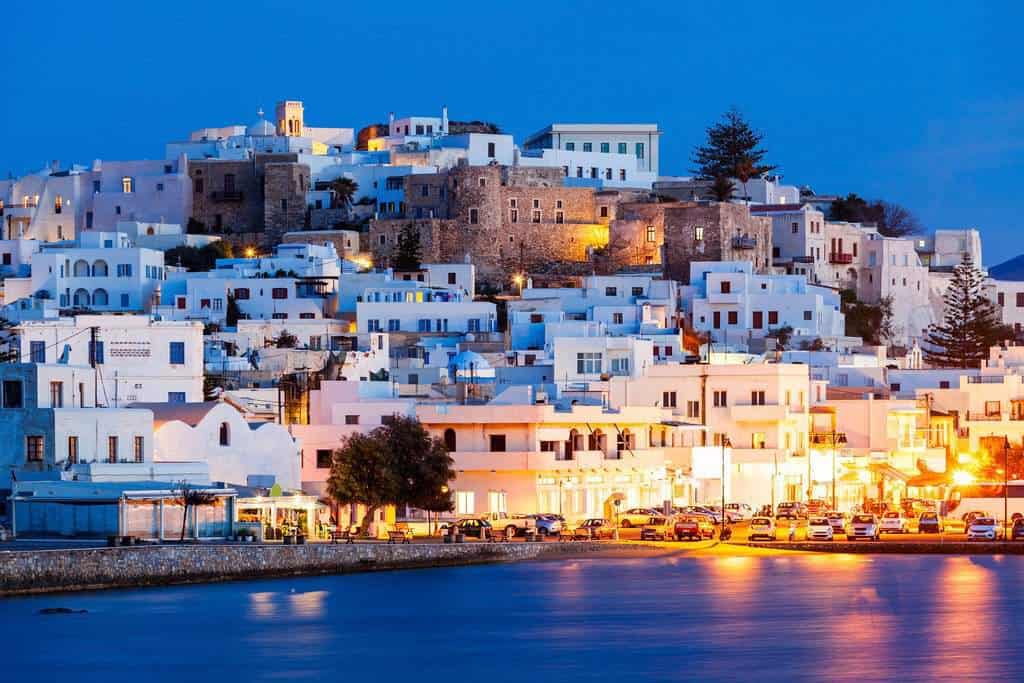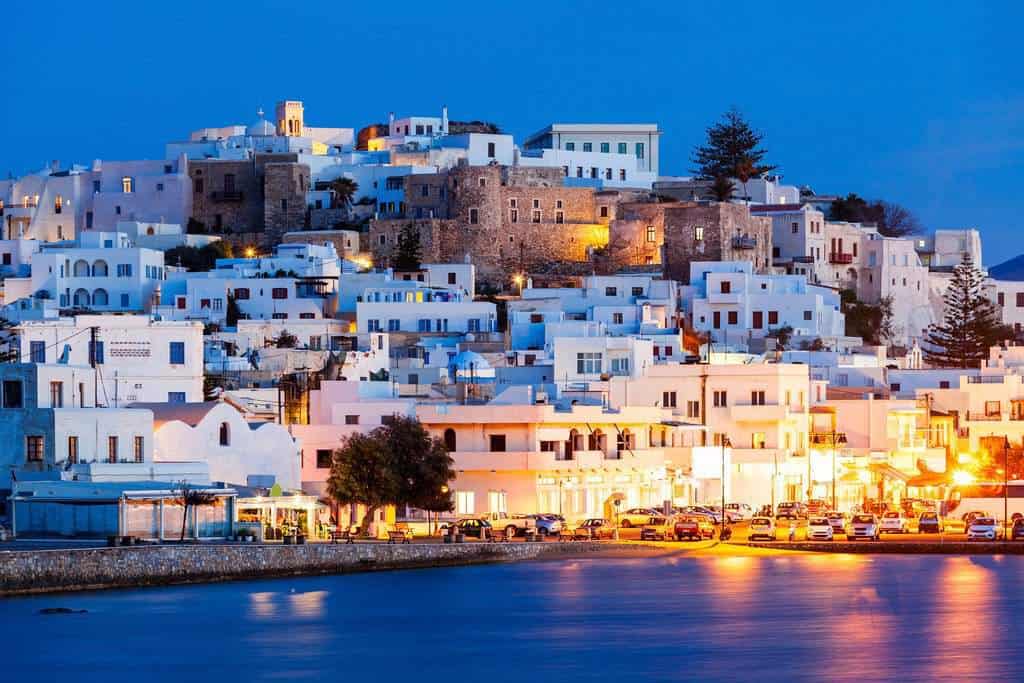 The most popular site for booking hotels in Naxos is Booking.com.
Hotel Grotta and NIssaki Beach Hotel are the best ones among the Naxos hotels.
Where To Stay in Naxos
St. Georgios is the nearest beach to the town of Naxos and has a friendly environment for children there. Moving towards the south end beaches, the places there are less prone to noises. Agios Prokopios, Mikri Vigla, Agia Anna, and Palka are the famous beaches on this place.
Some of the great restaurants in the town of Naxos are Boulamatsis, To Ellinko, and Nostimon Hellas. There might not be extreme nightlife present in the town of Naxos but you still find some bars that do open past midnight. They are fun to be at and are spotted easily.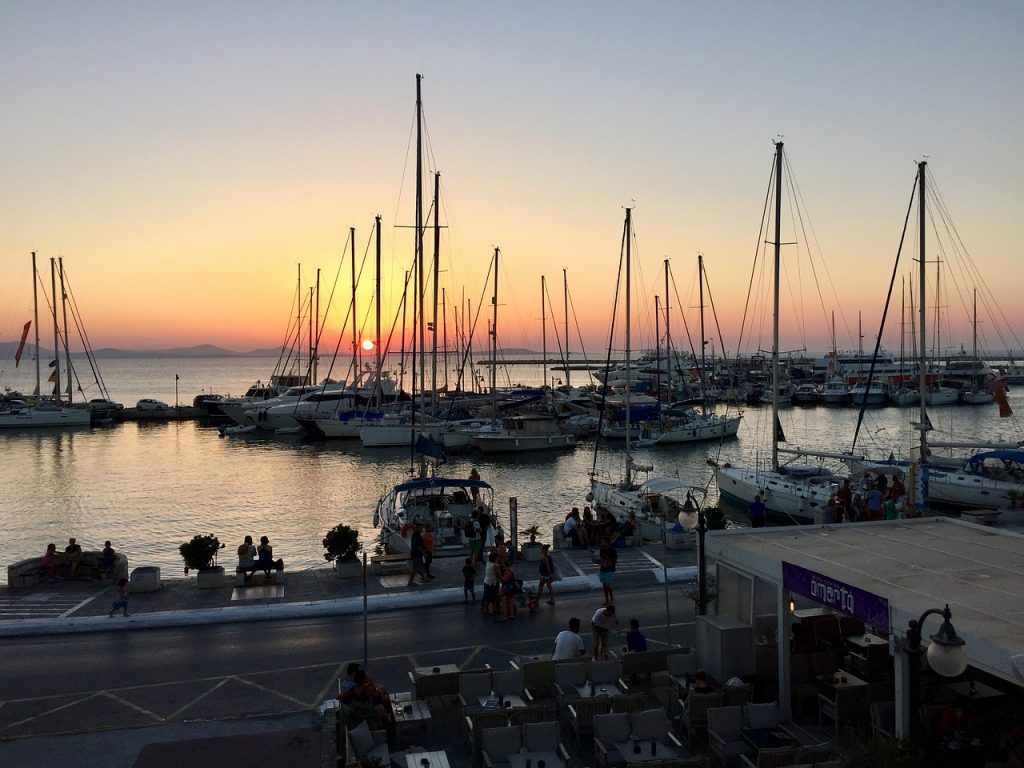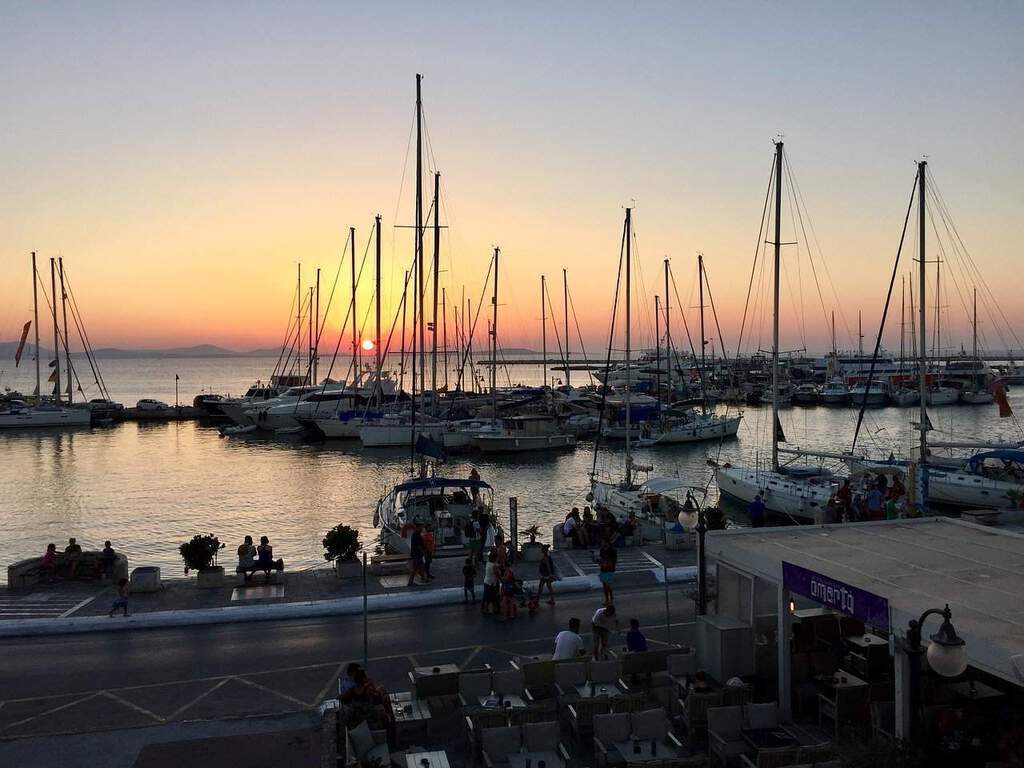 Being one of the most incredible towns in all of Greece, this place can be your base for exploration of many Islands. This place has excellent bus services so renting car is not required. You don't even have to change the boat to go anywhere around on this island. Also the boats do arrival and depart from here. You can find many hotels within a short range of distance. You can also keep yourself for taxi tons of baggage's.
The Best Time To Visit Naxos
The end of May till the first few days of October has the perfect weather, at this place of Naxos. You will get the warmest water in August, July and also in the early days of September. The time from the early days of July to the end of August are the busiest in this place.
Best Beaches in Naxos
Beaches like Palka, Mikri Vigla, etc. are well known and are easily reachable from the town. Starting from 5 minutes to 30 m minutes bus ride, you will able to visit all these beaches. The South Eastern Islands' beaches are protected from the worst of wind as the wind comes from the Northern side.
Top Hotels in Naxos 
1. The Town Of Naxos's Xenia Hotel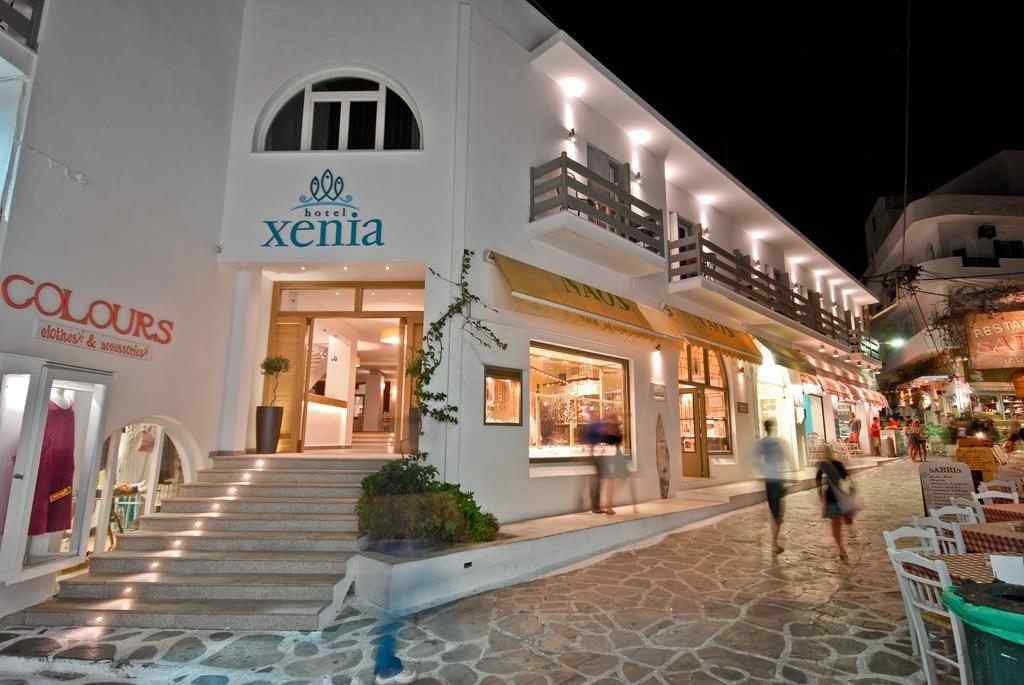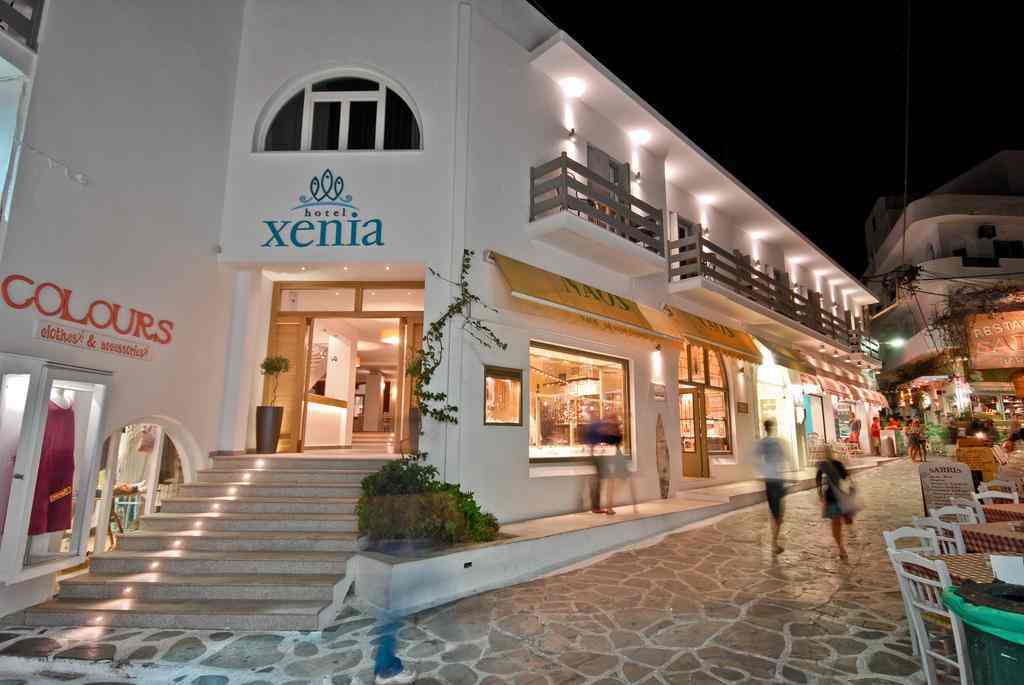 A modern Hotel which is newly constructed in the centre of Chora which is a short distance walks from the boat port. You will find single room, double bedrooms and also quadruples for the families. Phone number: + 30 22850 25068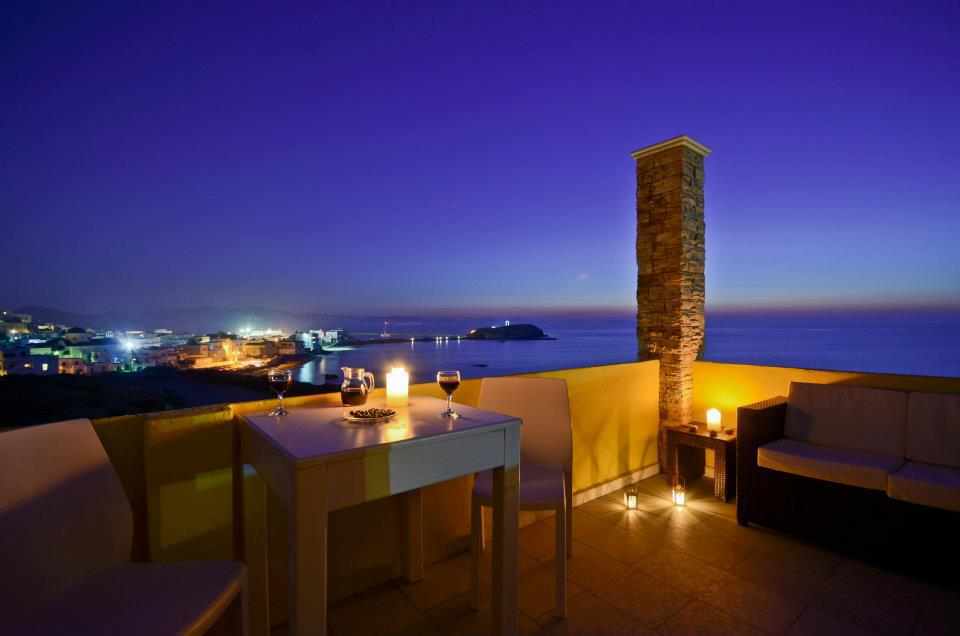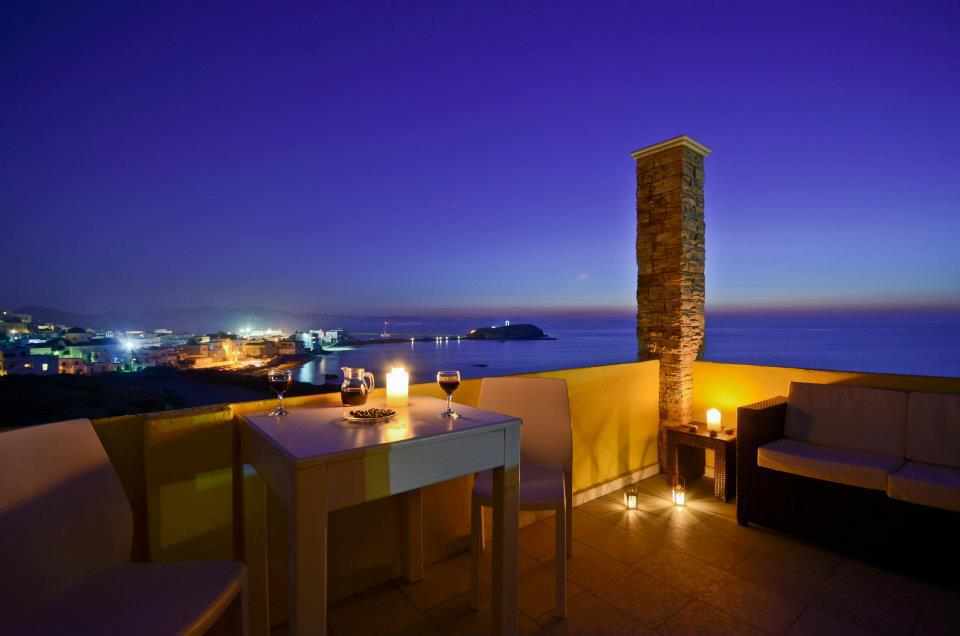 This is an amazing boutique Hotel lying in the town of Naxos. The town can be easily accessed from here including restaurants, ferry port, bus stations and shops. It's around 15 minutes' walk from the hotel to the nearest beach. For more information you can ring on: +30 2285022001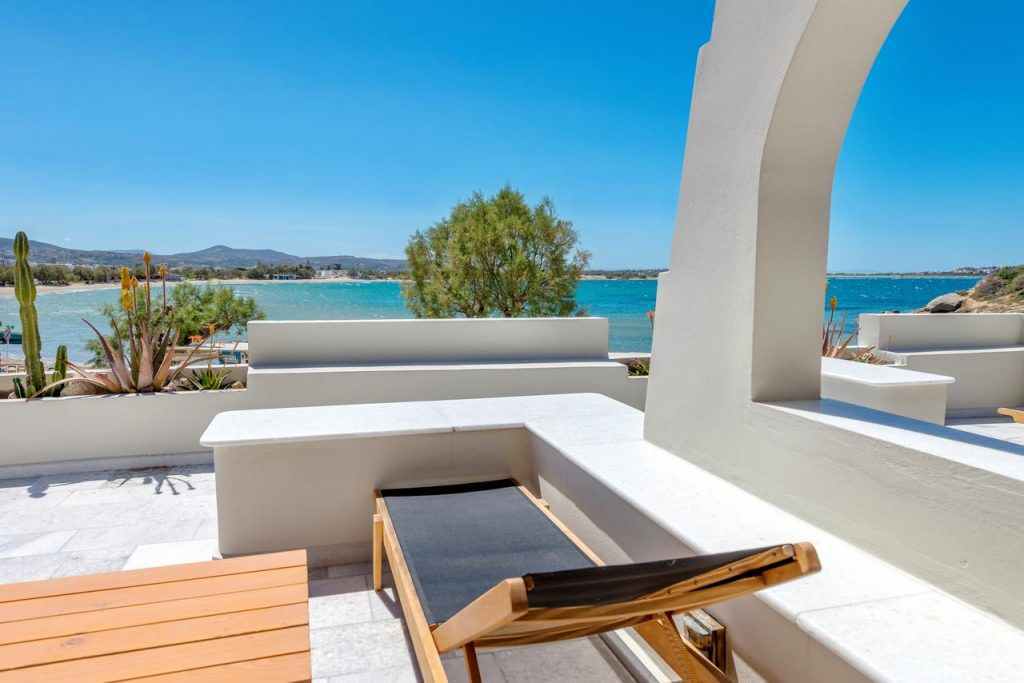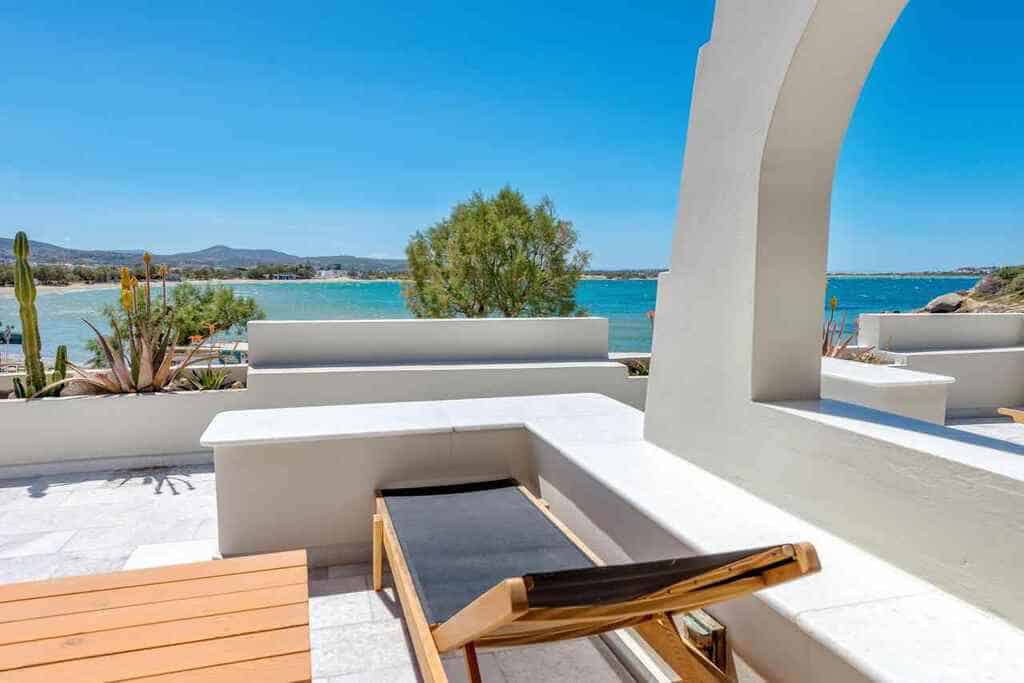 It is known as the hotel with highest luxury on an island. Bedroom suites of this Hotel are very large. They have tasty breakfast, free Wi-Fi and excellent pool. You should be walking just 5 minutes to reach the town. Also the beach is only a few steps away from the hotel. Phone number: +30 22850 25710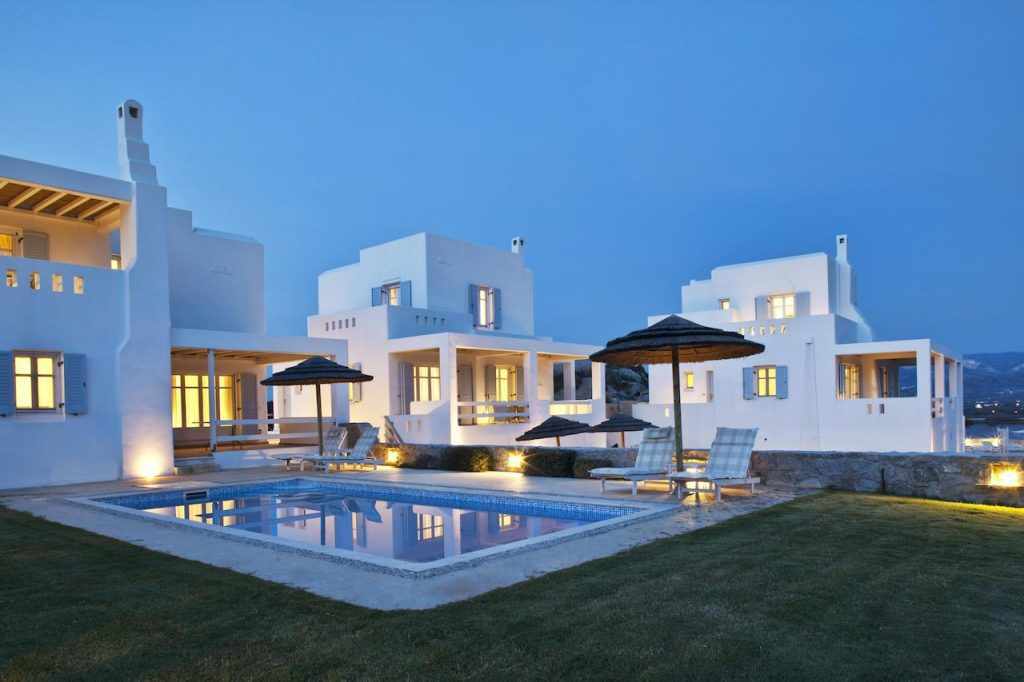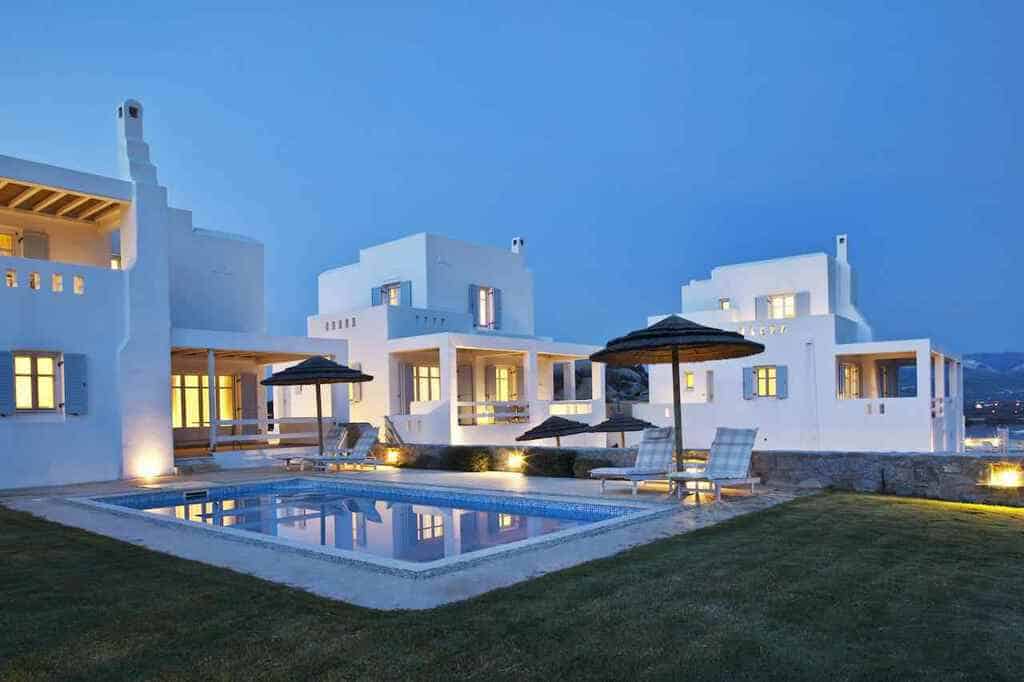 A highly luxurious villa that appears great for honeymoons and for people with groups. Neighbouring suites share a pool whereas the villas own their own private pool. Four people can sleep in a two bedroom villa, 8 people can sleep in of 4 bedroom villa. The only con of this place is that you must walk for 15 minutes to reach beach and the restaurants in the beach or to get ride on bus to the town of Naxos. You are closer to the quiet wonderful beaches along the southern coast of Naxos.



Excellent pool and comfortable hotel rooms
The beach is around 2 minutes' walk from the hotel and you need to work for a good 8 minutes to reach the town. Phone number: +30 2285 026650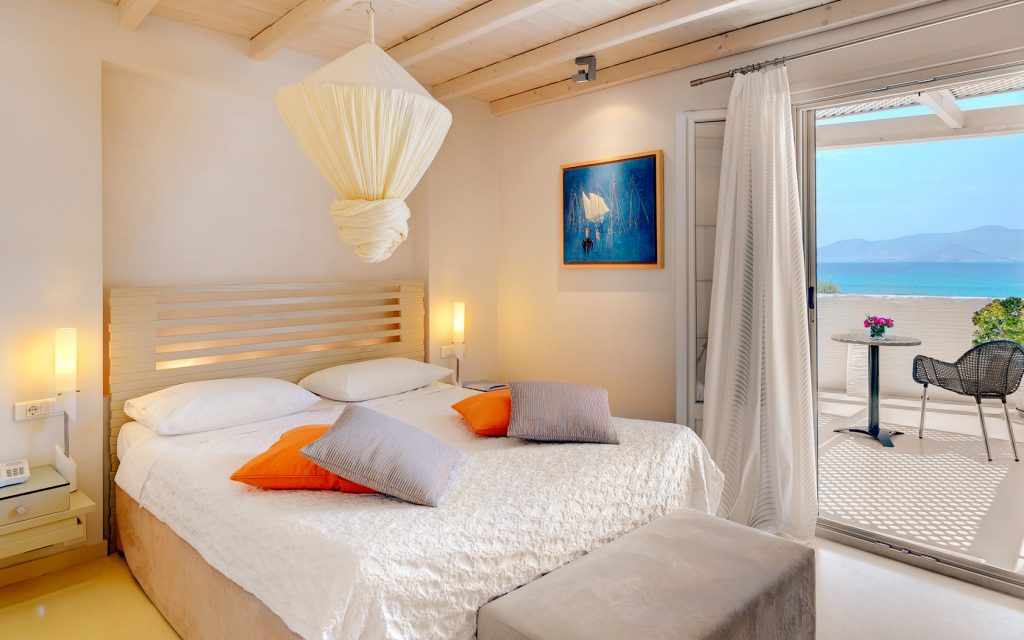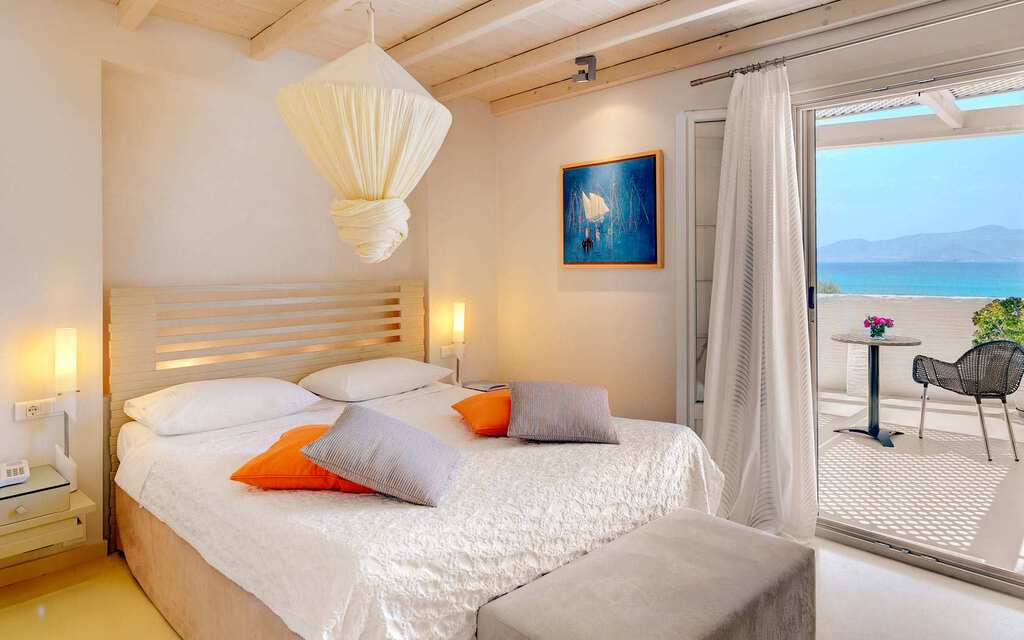 Looking for ideal vacation in the beach? Then this hotel is the best for you. This hotel is located just next to the sea. This is a friendly hotel with the touch of boutique. There are suites for family so that they can enjoy the family vacation. The best thing about this hotel is that you will find the beaches like Agios POkopios and Palka beach in 10 minutes' walk. Also many bars and restaurants are found nearby. Phone number: + 30 2285 04 2600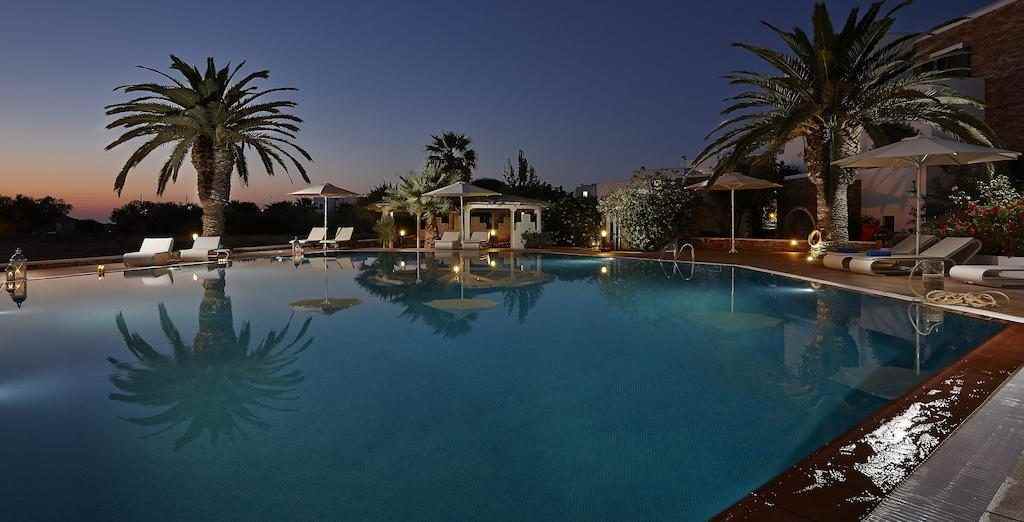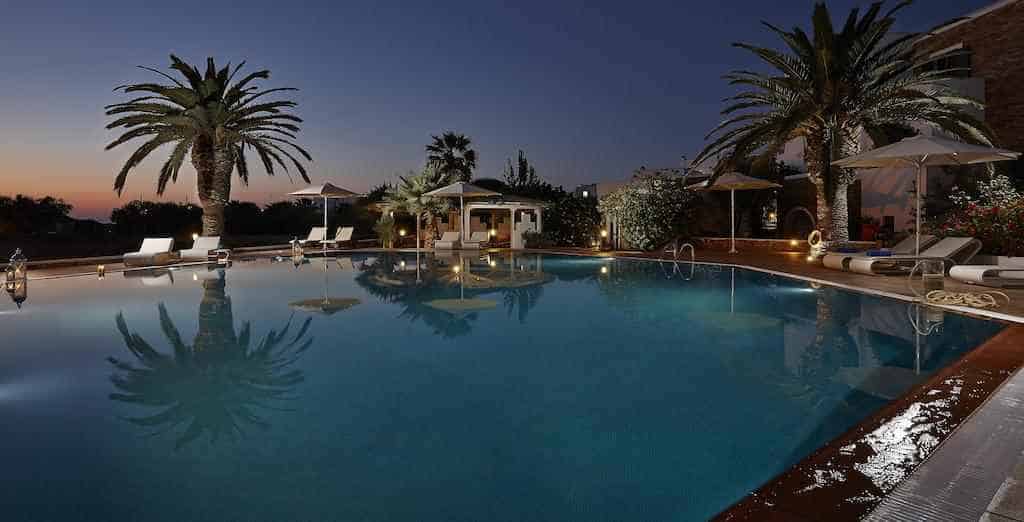 This is the fanciest hotels therefore is more costly than the others. The large quadruple and triple rooms along with the great pool are the features of this hotel. The beach is at a distance of 1 minute from here. Phone number: +30 2285 022422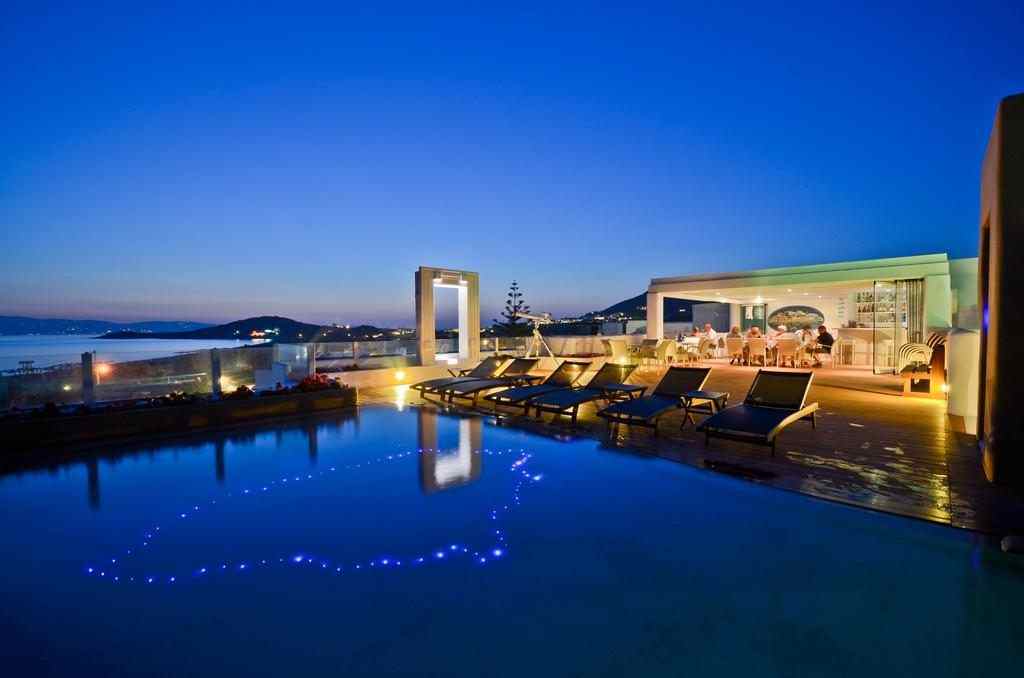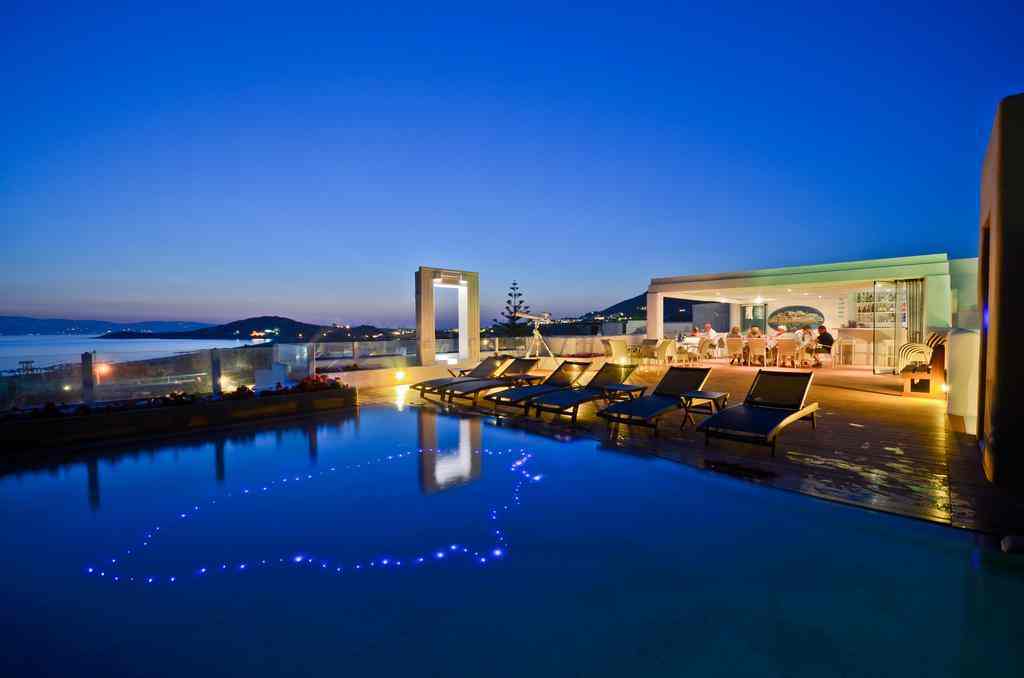 Not large but extremely friendly hotel with boutique atmosphere. The beach is three minute walk from here. You will find deck and pool on rooftop. Your morning starts with a free top-roof breakfast. Few rooms do have private Jacuzzi. Also, their rooms inter connected to each other for a family of 4 people. Phone number: + 30 2285 044100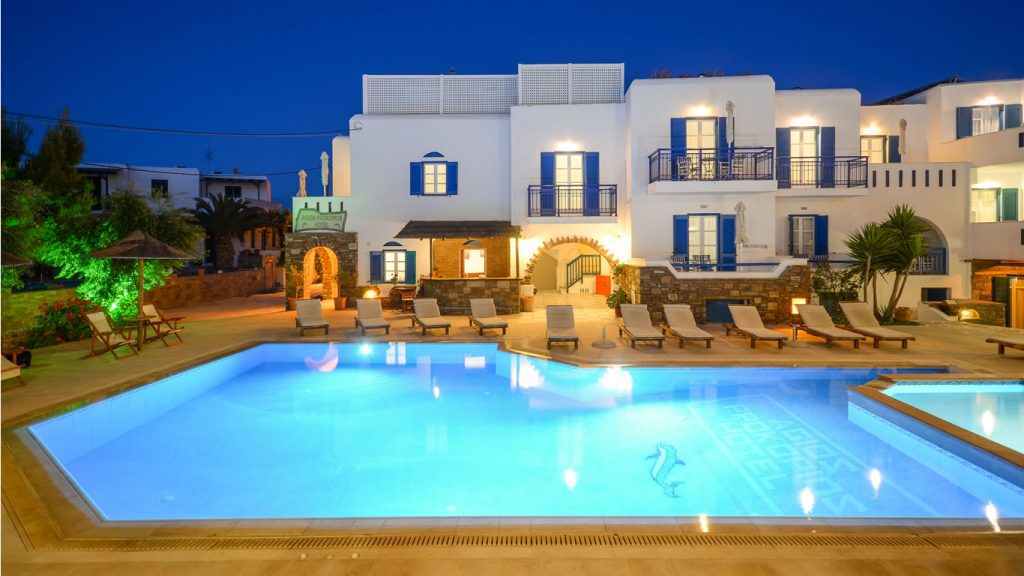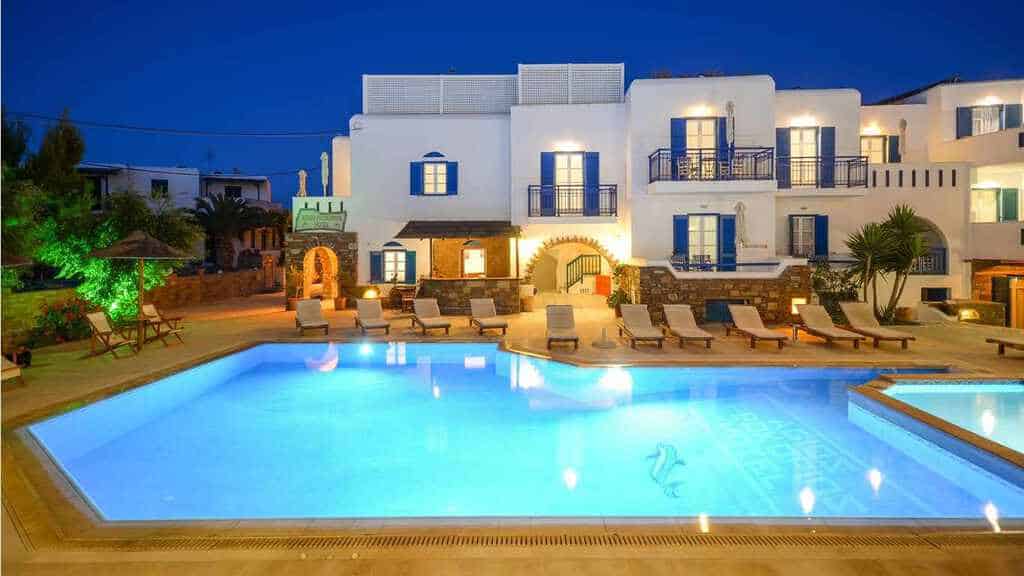 The large mesmerizing pool is the highlight of this place. Rooms in here are clean, simple and have a good value. You will find beaches and restaurants after a small walk. There is availability of quadruple and triple rooms in here. Phone number: +30 2285 042560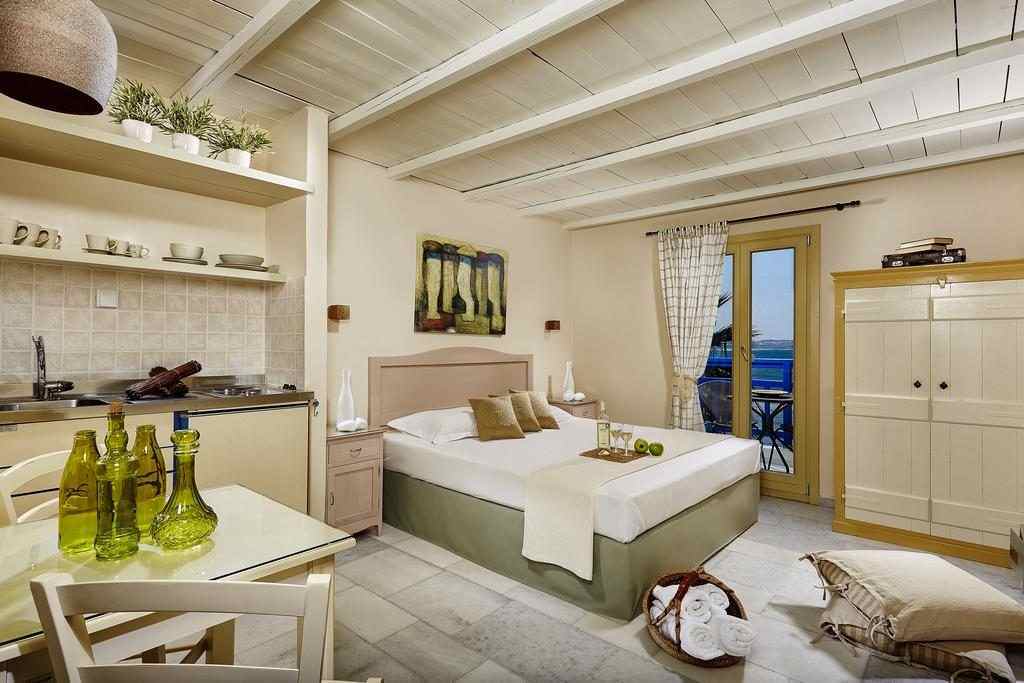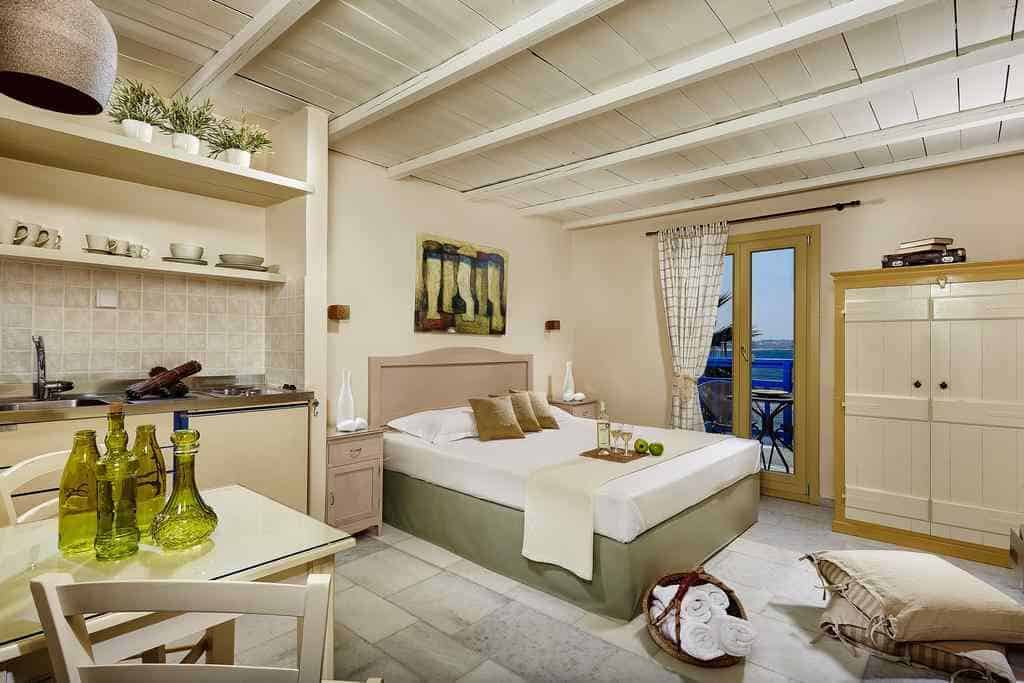 Lying around the beach is this very friendly but small sandy beach bar. Good large family suites with triples with the small kitchen. Phone number: + 30 21 0682 5896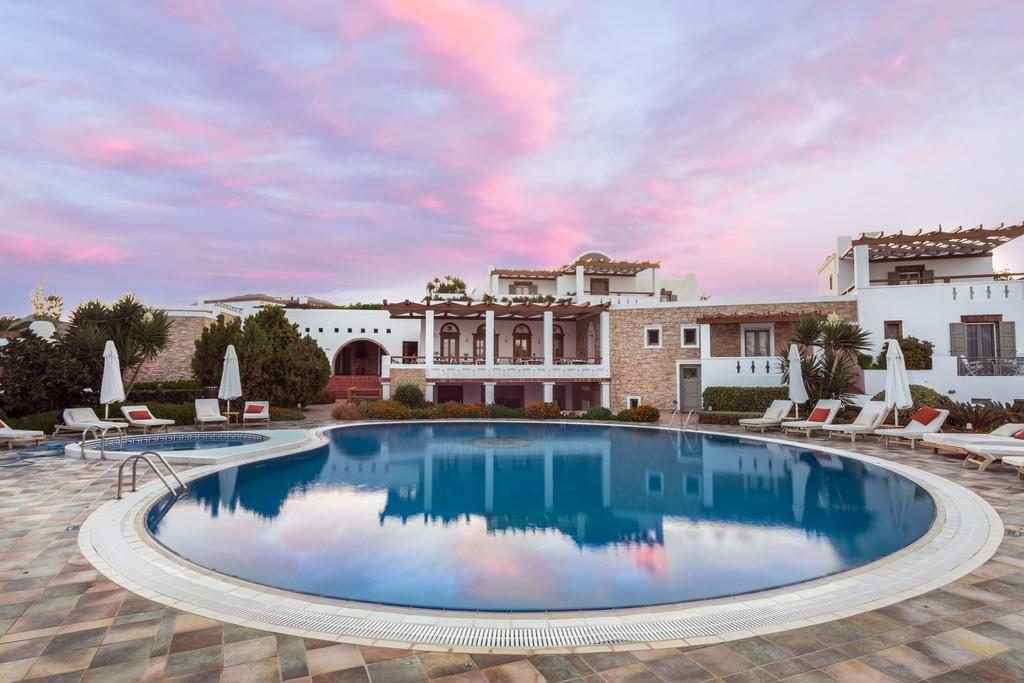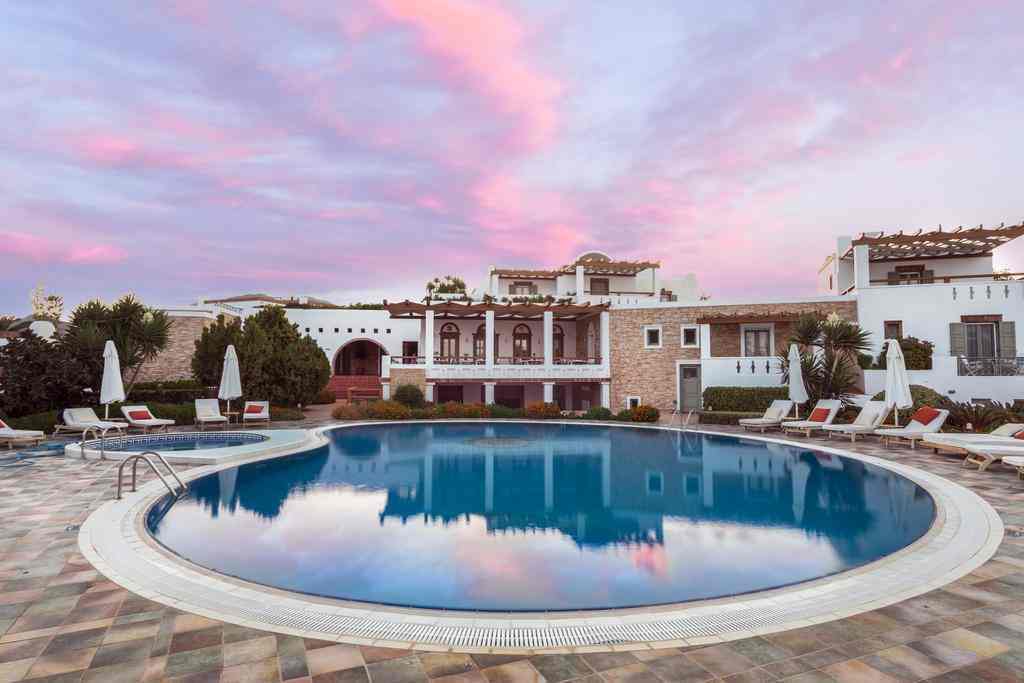 As there is the presence of a busy road around this hotel so this place could not be someone's choice in the first place. But, it has got a beautiful pool with many large rooms. This might not be a bad idea if you have rented some car or have planned to visit the down coast beaches. Phone number: +30 22850 23970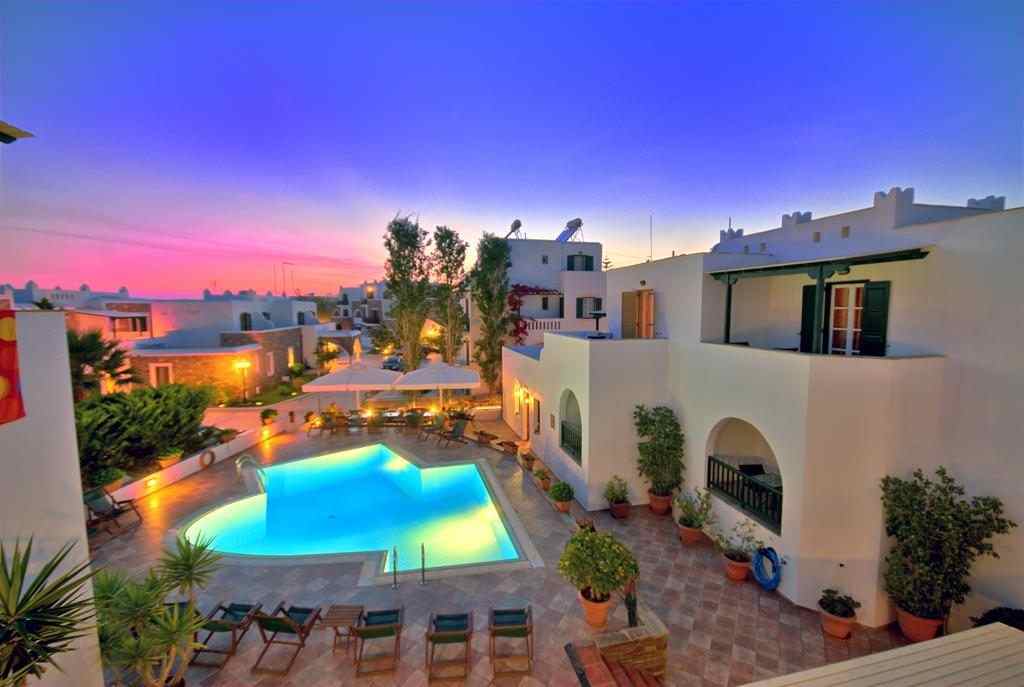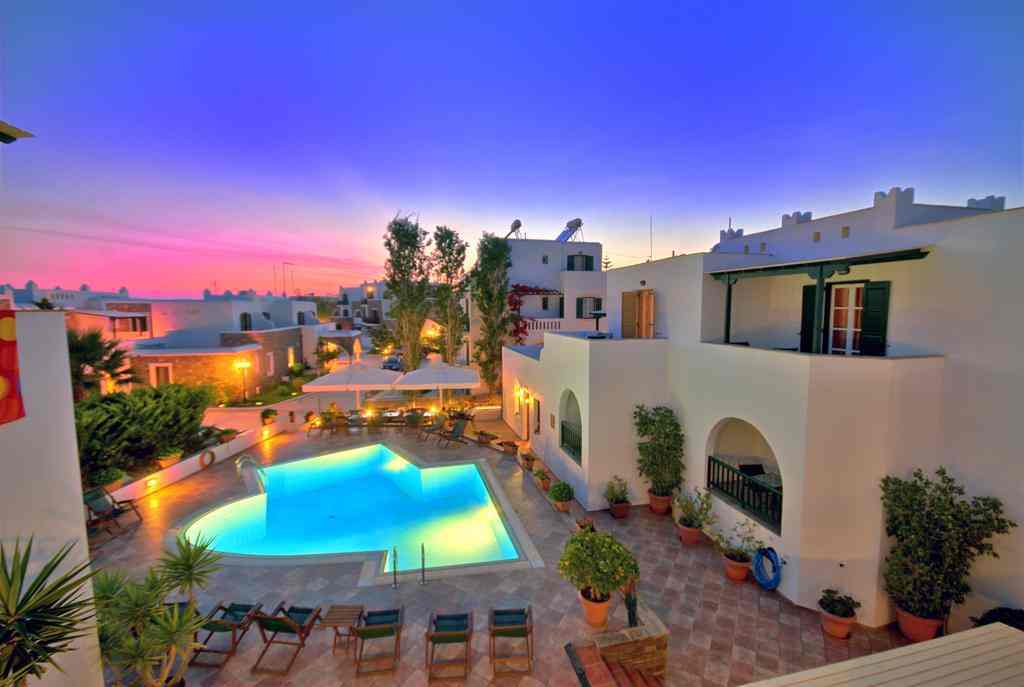 Hotel on your budget lying in between the waterfronts of the town of Naxos and St Georgios Beach with good pool
Quadruples and triple rooms are available. Phone number: +30 2285 024854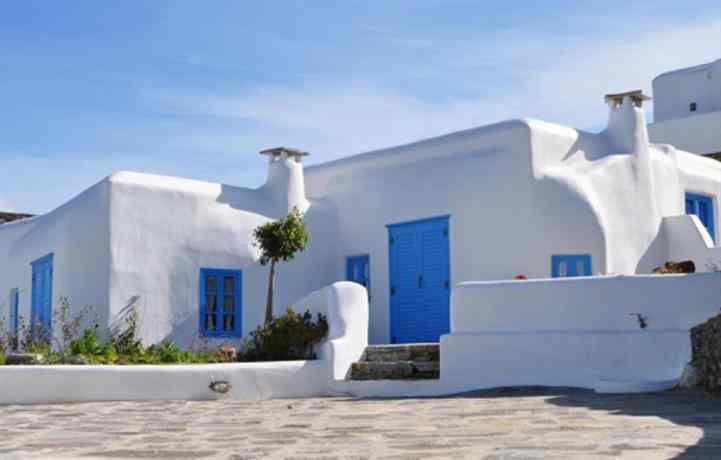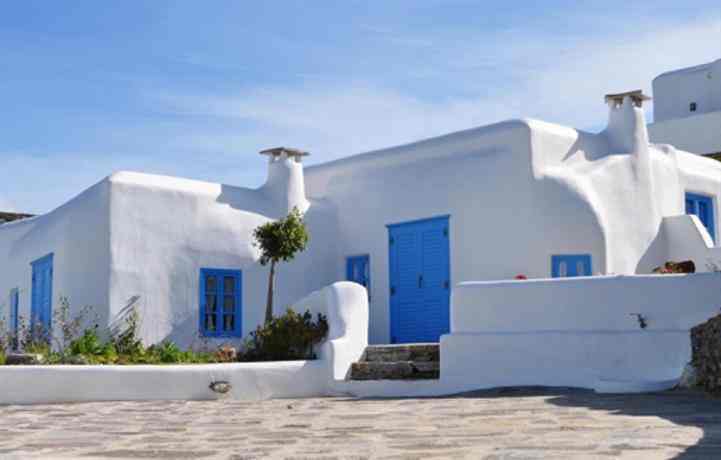 Incredible suites and villas in the hills of Naxos, you are provided with the kitchen and also a very nice pool. Larger groups of people and families will do great here. Phone number: +30 2285 042233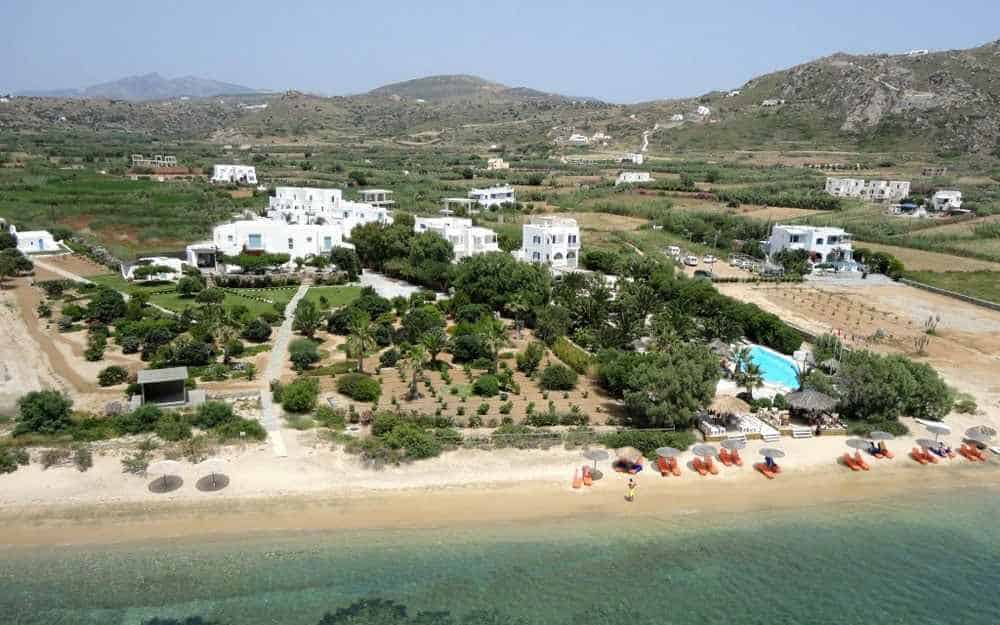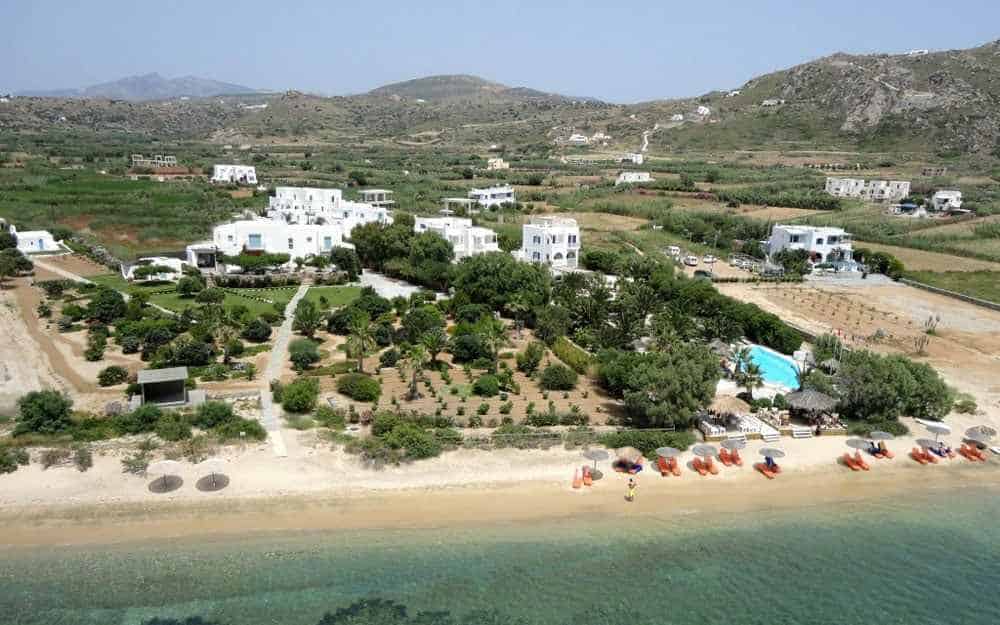 Located at the best beach of Naxos is this amazing Resort with nice pool. Phone number: + 30 2285 075555
15. Agios Prokopios' Lagos Mare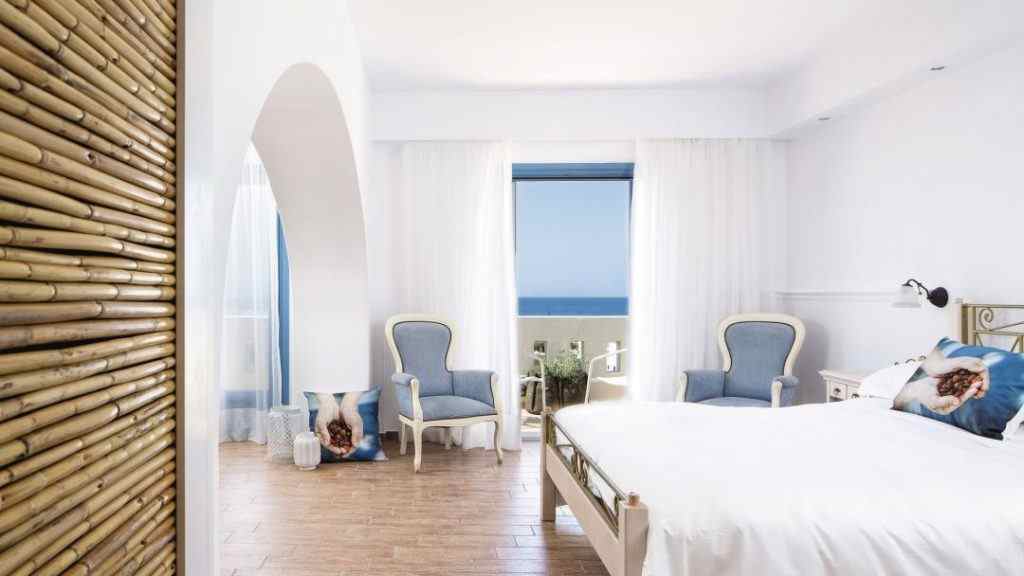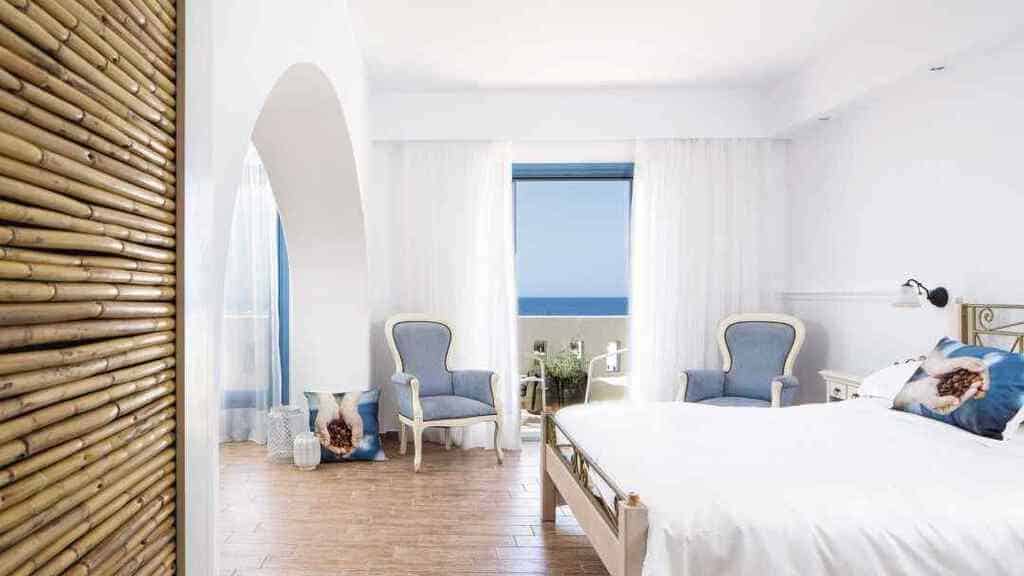 Rooms that are furnished incredibly, lying at a distance of 5 minutes to the beach with the bedrooms having two beds are suitable for a family. Nice spa and swimming pool. Phone number: + 30 2285 042844
Apartments And Villas For Families
Apartments are available for the families. Every unit contains kitchen. Dryer and Washer are also present in most of them.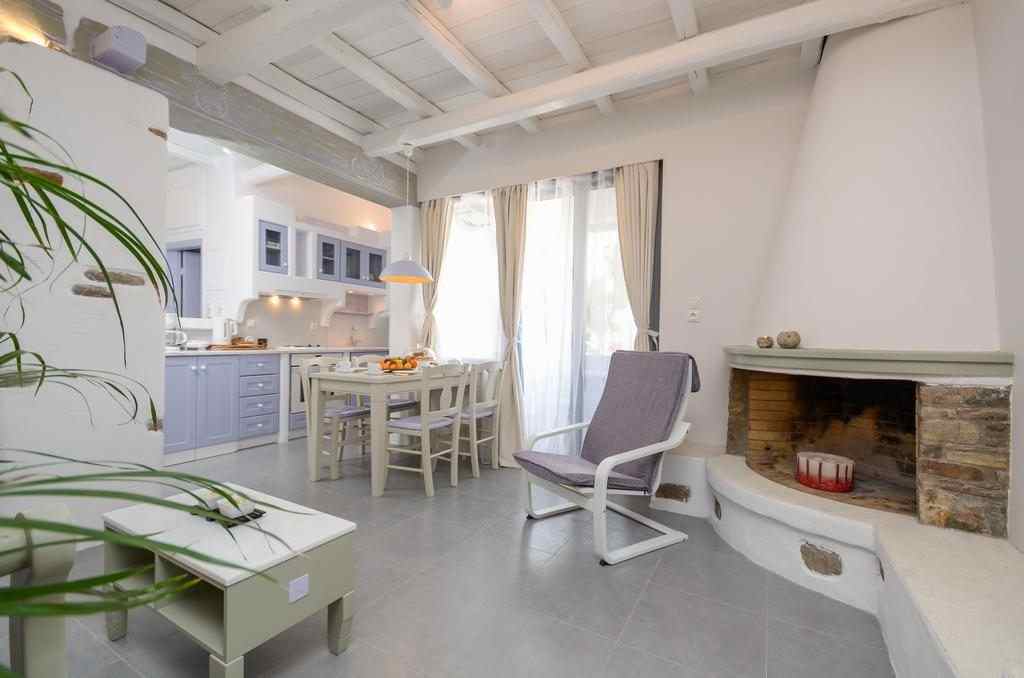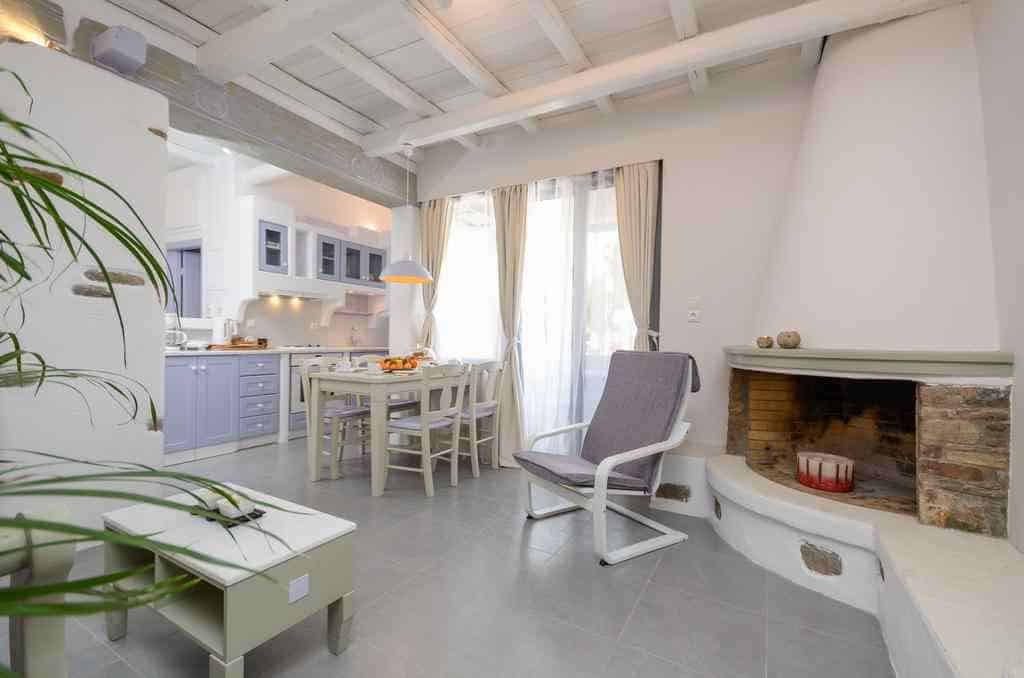 Featuring the living room, kitchen, and the dining room that are recently furnished, you need to work very little to reach the beach. Suites are present for the family of five or 4.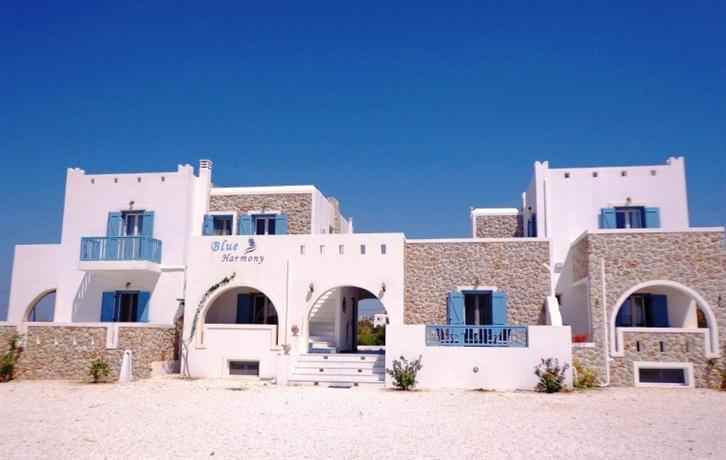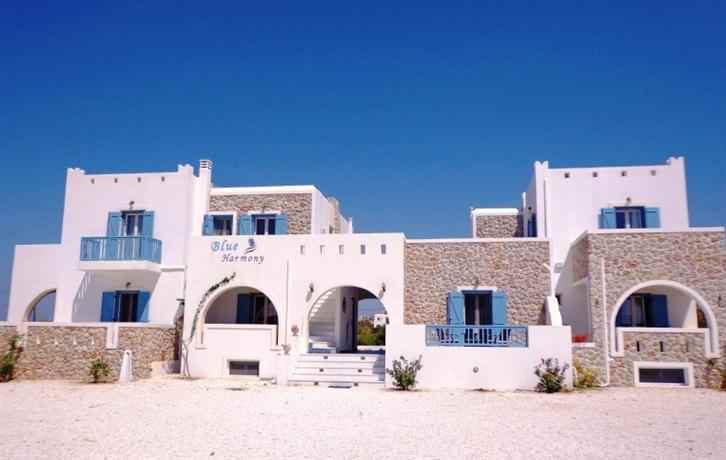 A quiet Apartment with 2 bedrooms containing one king size bed, two sofa-beds and allowing 5 people to sleep. Located near the bus stop in the hand of beautiful and peaceful beach of Plaka, but, this might be an isolated place for a few people.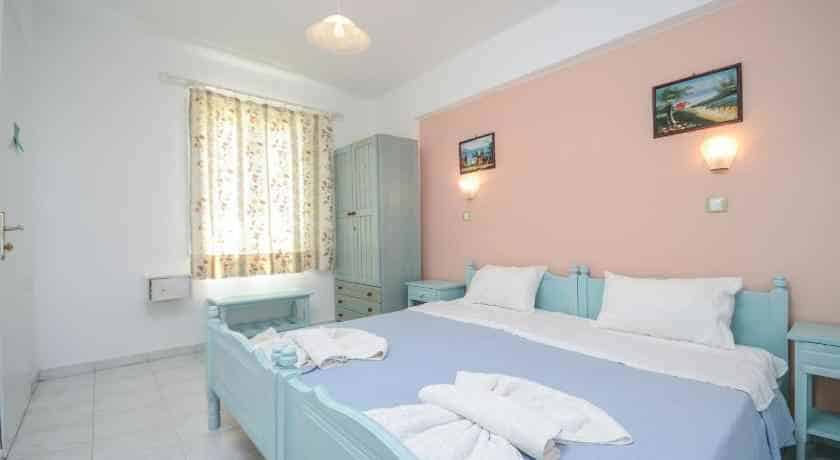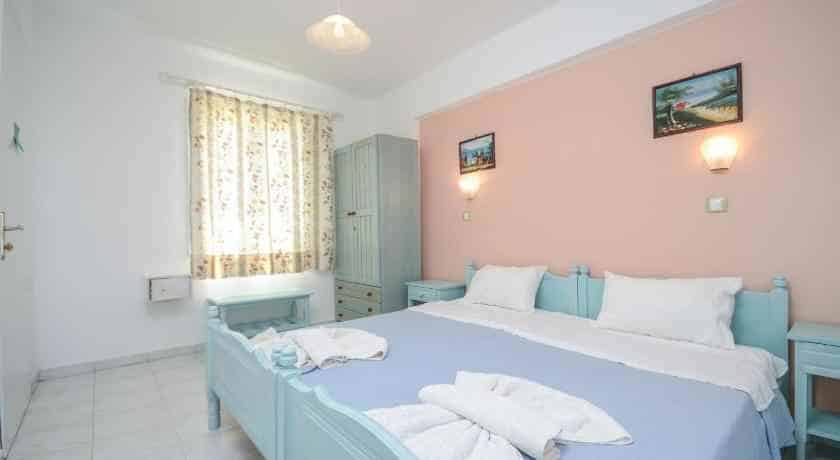 Apartments having one and two bedrooms for 4 people to sleep in and are close to restaurants, supermarket and the beach.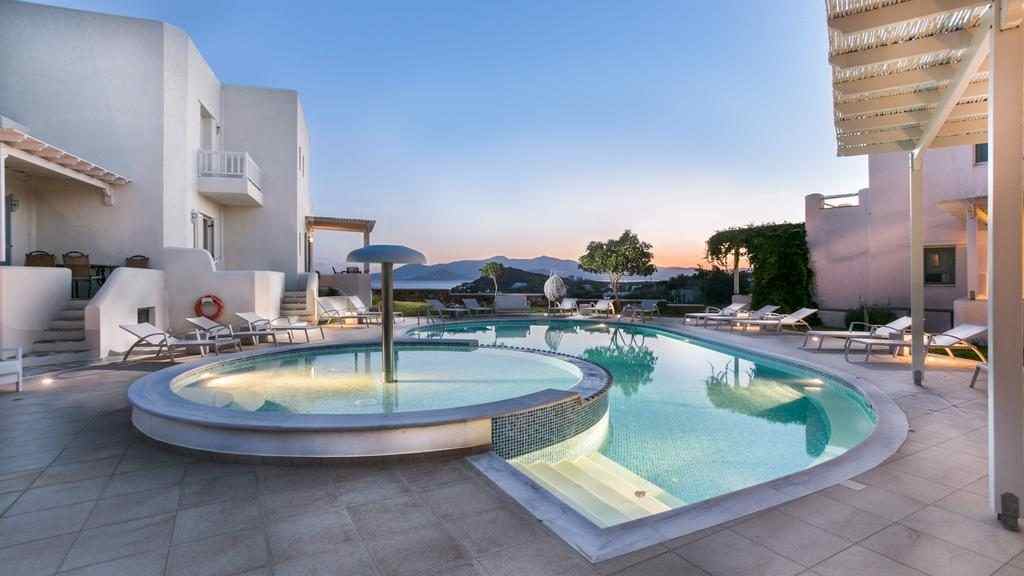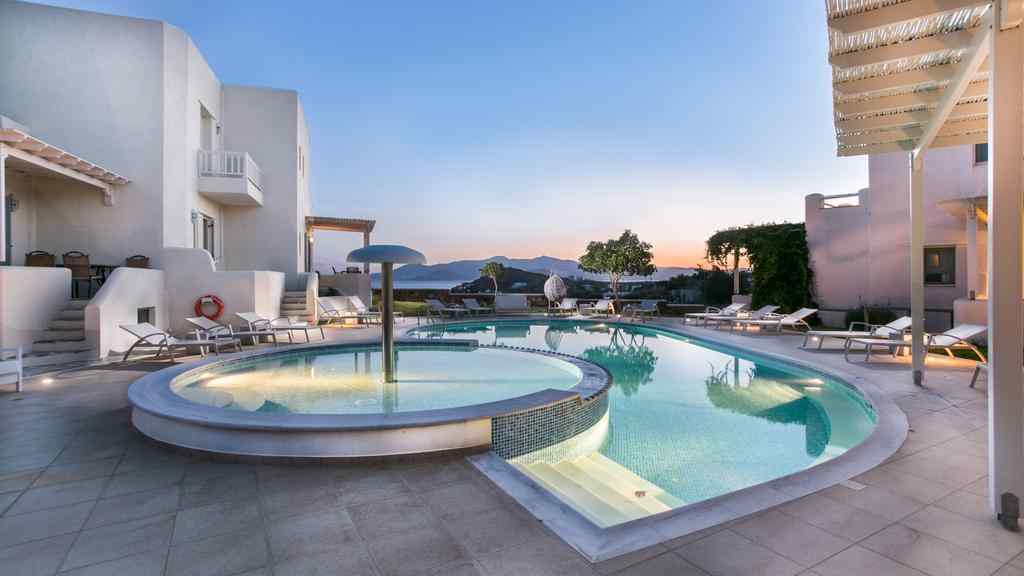 Consist of one to four bedroom apartments where 4-10 people can sleep easily. Good pool and you can reach the beach by walking for 10 minutes.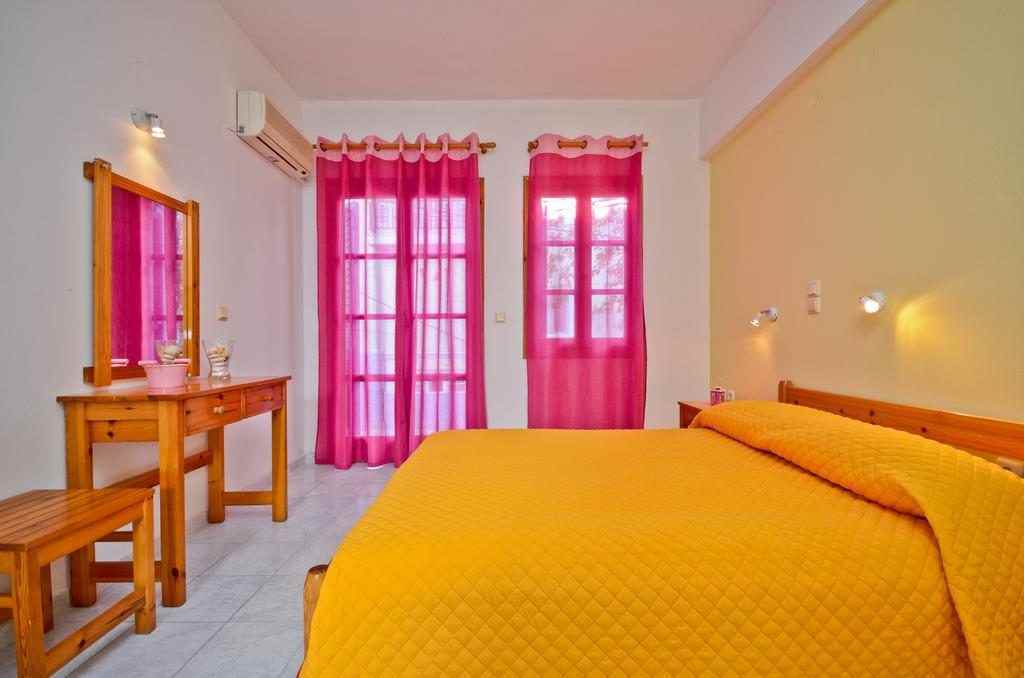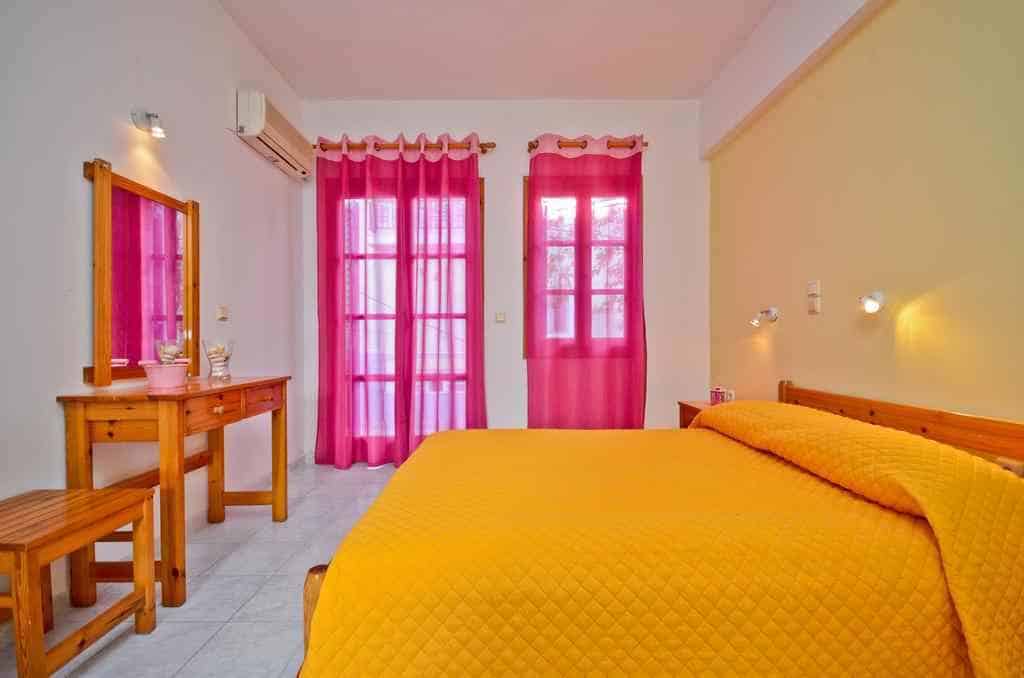 Single bedroom or two bedroom apartments which are cheap and close to the beach and towns
Read more about Naxos:
Naxos Travel Guide
Things To Do in Naxos
Where To Eat in Naxos
Naxos – Family Hotels
Paros or Naxos