The best place for party goers in Santorini is definitely Fira. Also, it is the largest city so there are a lot of shopping centers too. When choosing an accommodation, take a look at your budget to see what you can afford.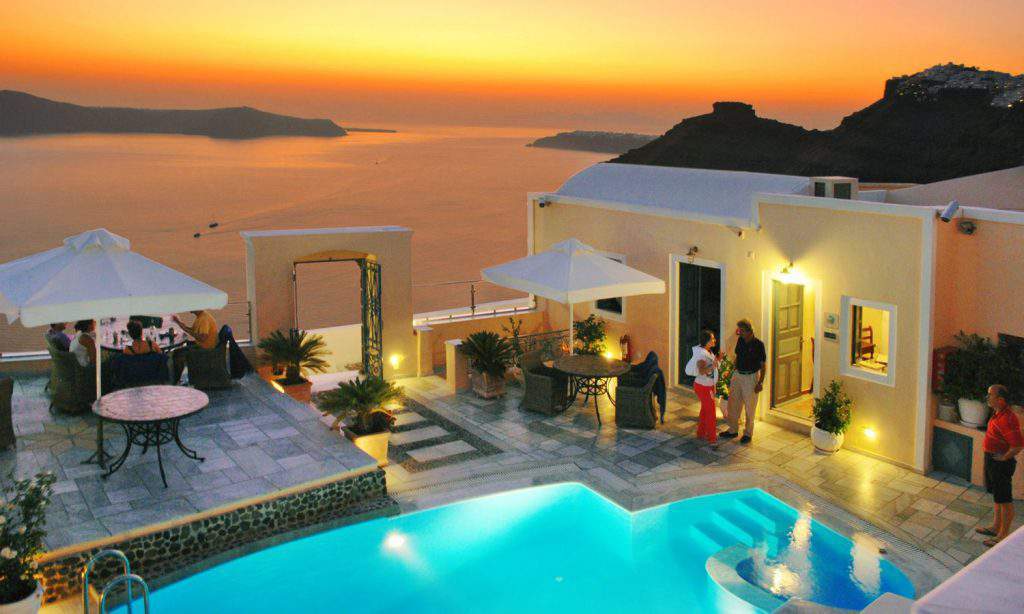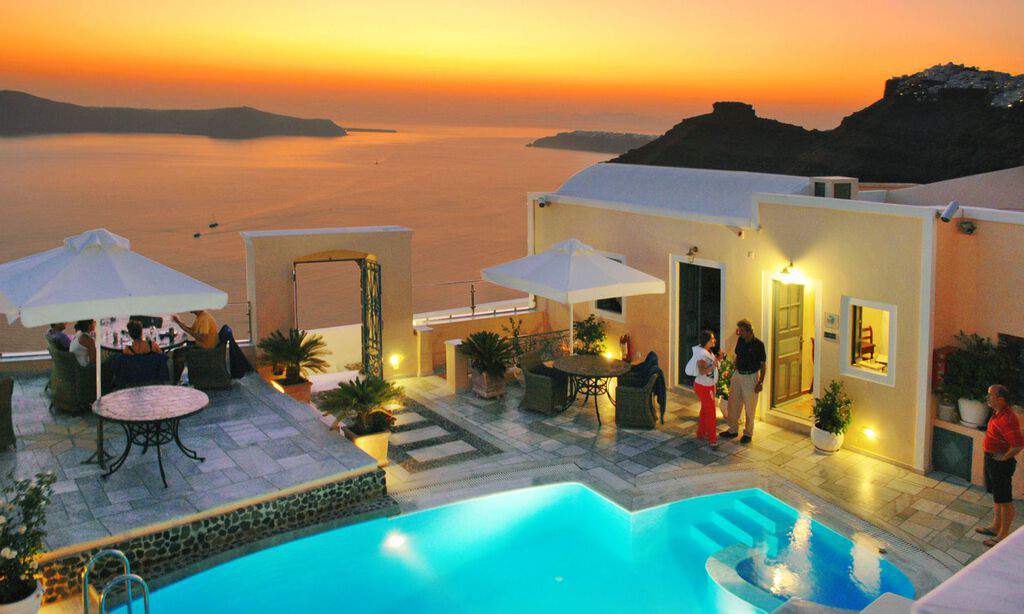 Our Top Picks
Best Hotel for Honeymooners: Cosmopolitan Hotel because of its posh vibe and ideal location
Finest Affordable Hotel: San Giorgio – the owners are accommodating too
Finest Luxury Hotel: Aria Suites has the best views out of all the suites there
Hotel with Finest View: Keti Hotel and it even provides you with your own whirlpool
Finest Hotel in Fira: Cosmopolitan Suites because of the view

Top 5 Hotels in Fira
Anteliz Suites – Not only does this place feature a nice pool, it also gives you a nice view of the caldera. It is also run by a family and it is not that big too.
Aria Suites – The service is grand, the views are nice and the interiors are wonderful. You'll encounter one of the most amazing pools you will ever see in your life here. It is one of those rare hotels where you can bring your small children. 
Cosmopolitan Suites Hotel– Perhaps, this is the most popular hotel in Fira because of how awesome their infinity pool is. There are only 10 rooms here though so you must book in advance as you can expect them to always be fully booked due to how nice the views are. It is also pretty close to lively bars.
Kavalari Hotel – This is the best hotel for those who are budget conscious as it still includes a nice volcano view. 
Keti Hotel – If you're staying here, be sure to book the king suite because it gives you your own pool coupled with the incredible views.
Hotels in Fira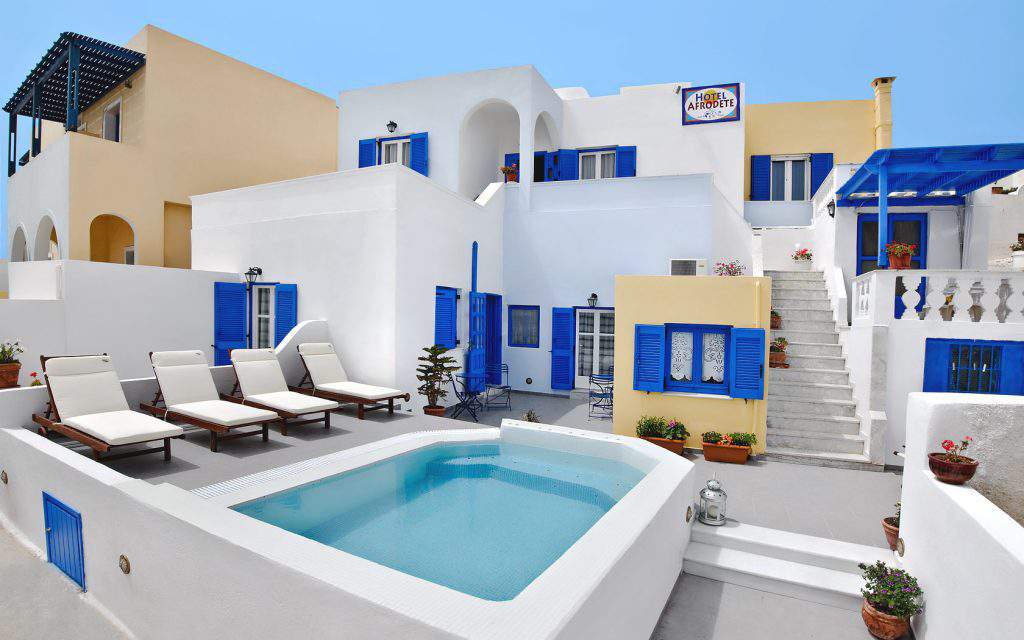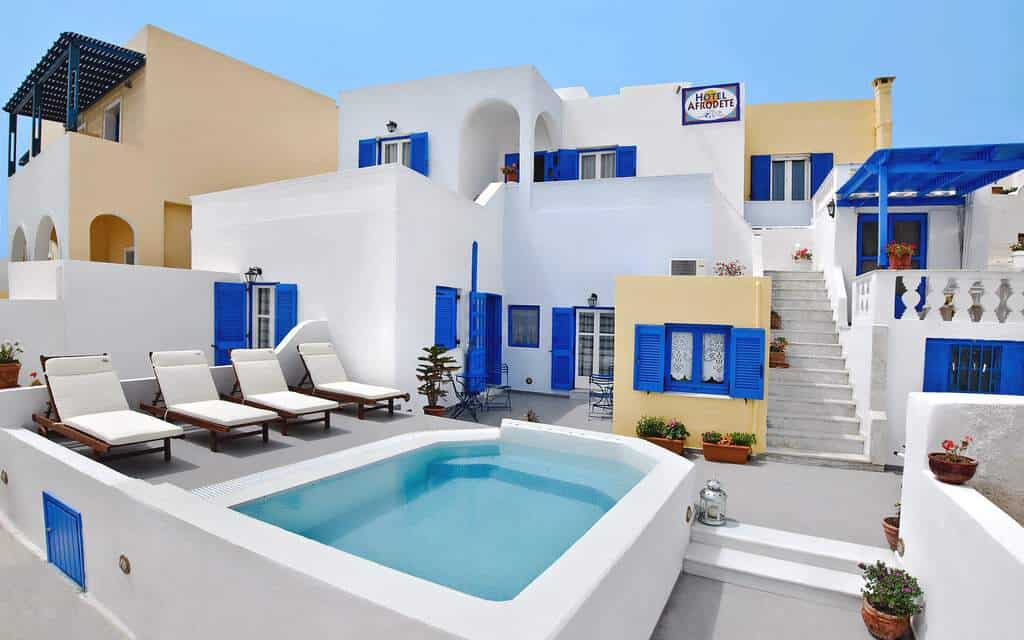 The rooms look like they are new because they are newly renovated. There is even a rooftop terrace to mingle with the other guests. Best of all, it includes a nice caldera view.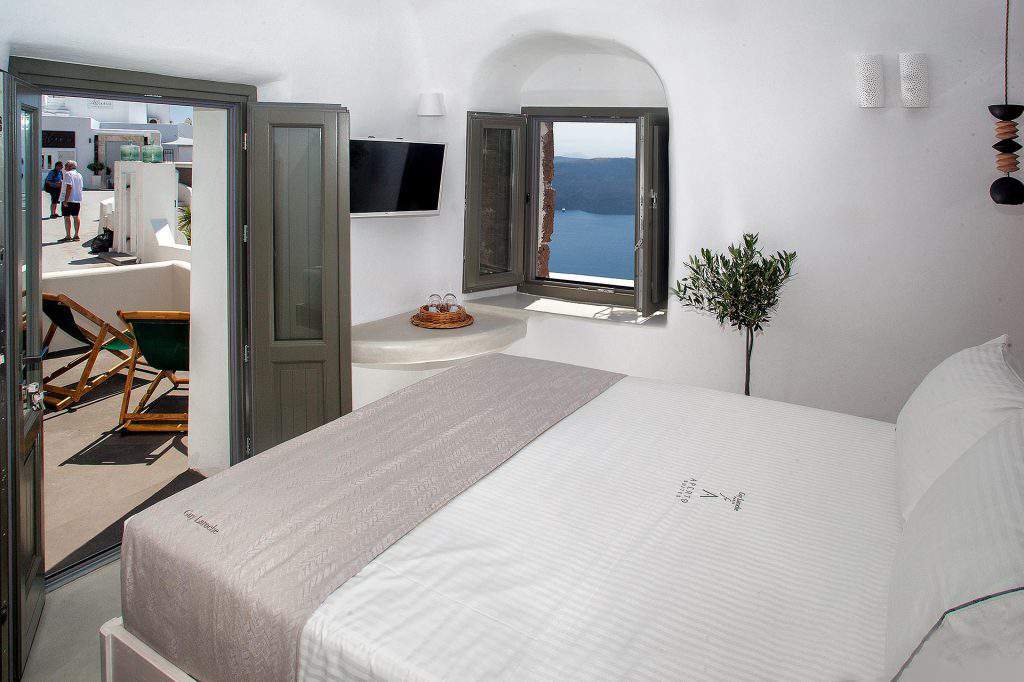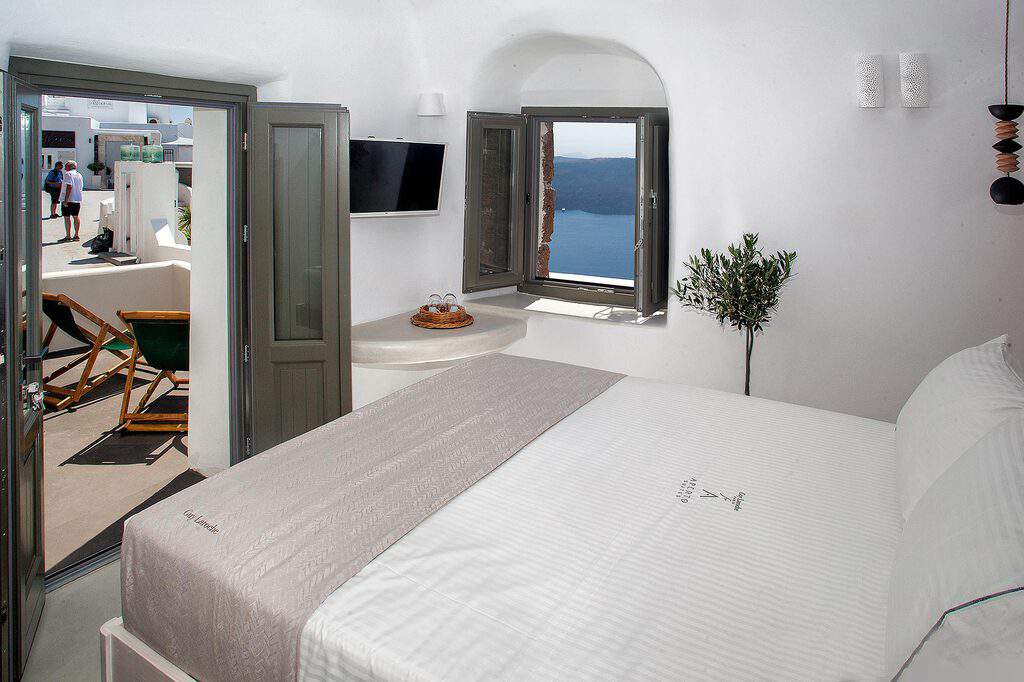 No kids are allowed in this property so you won't hear any children screaming. Hence, it becomes more peaceful. It only has 7 rooms and they're all equipped with a private Jacuzzi and a satellite TV. In addition, the décor is simply magnificent and breakfast is already included.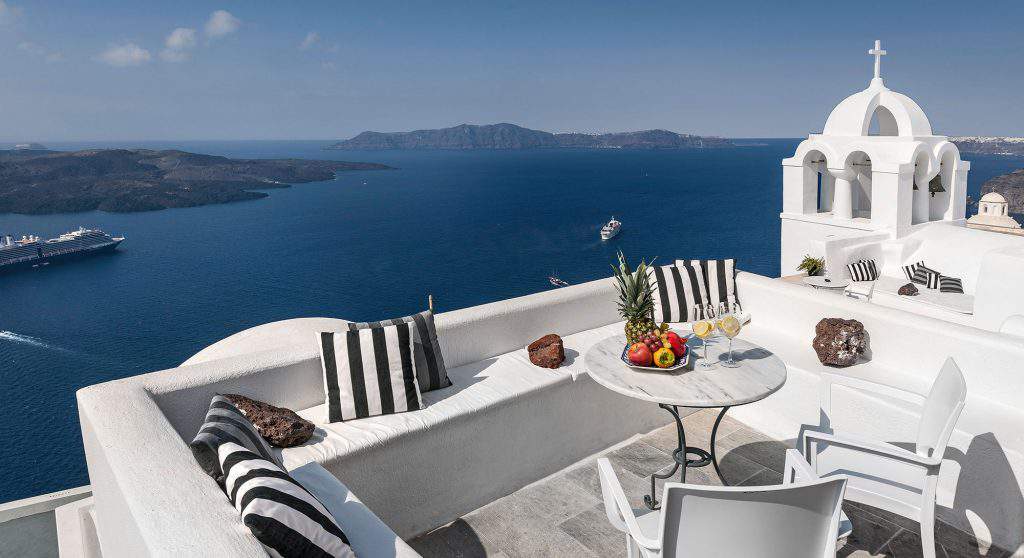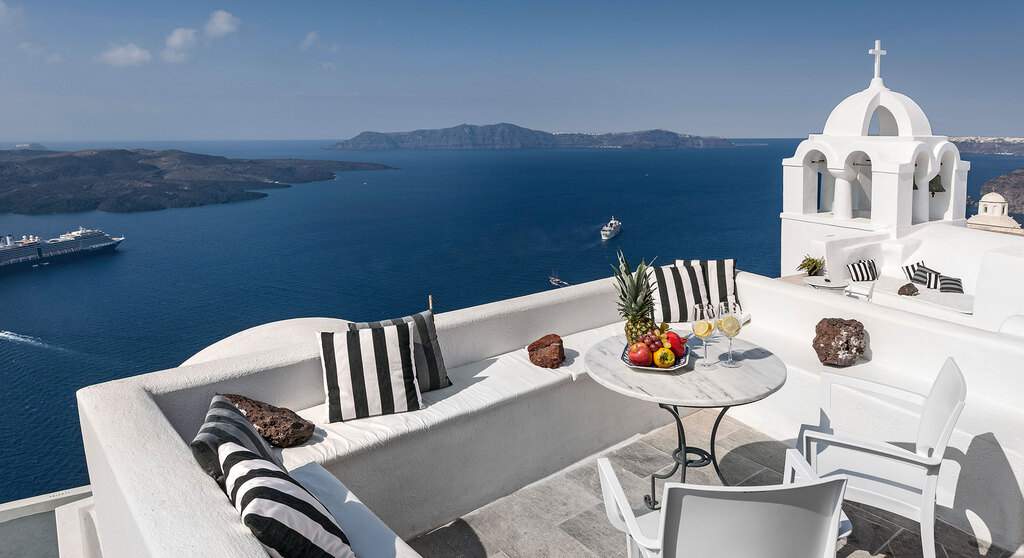 The most impressive part about this place is definitely the architecture of the rooms. It will impress you in more ways than one. Each room also features an outdoor or indoor Jacuzzi so that is a lot of time you are going to spend there. You will also get free breakfast right at the patio for some nice views. Now, that is first class written all over it.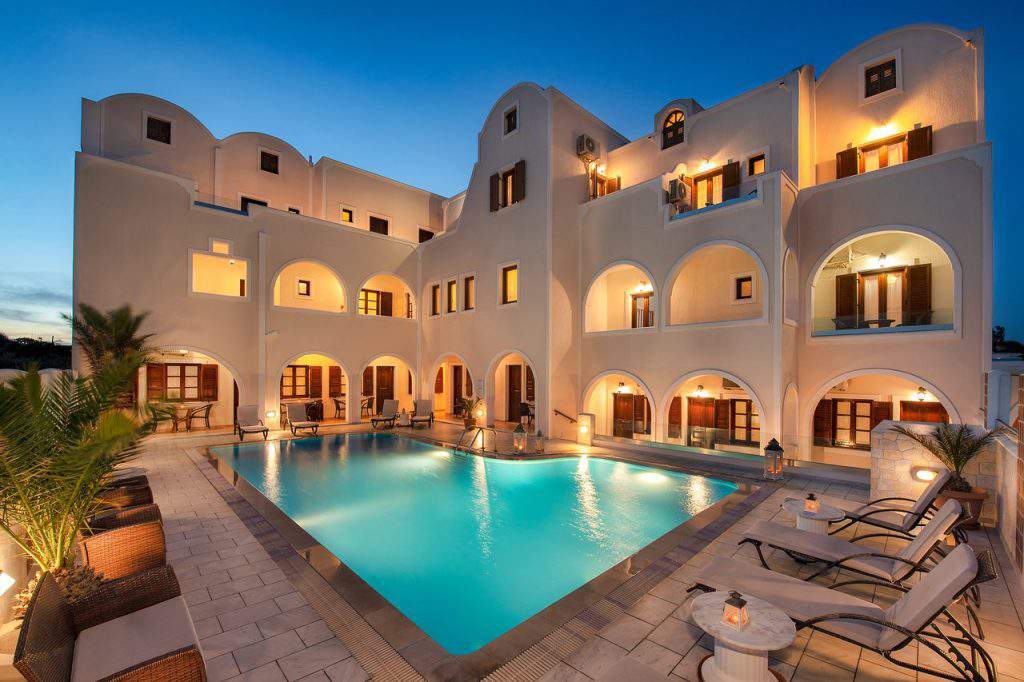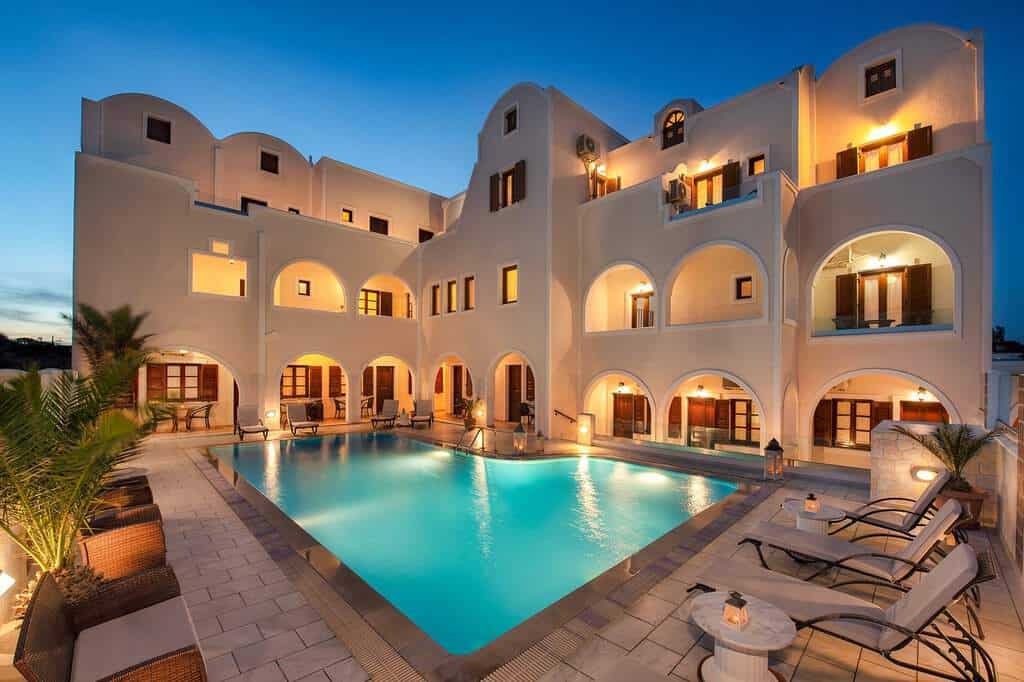 This one is an inexpensive hotel close to Fira and it has a good-looking swimming pool. They prioritize giving maximum comfort to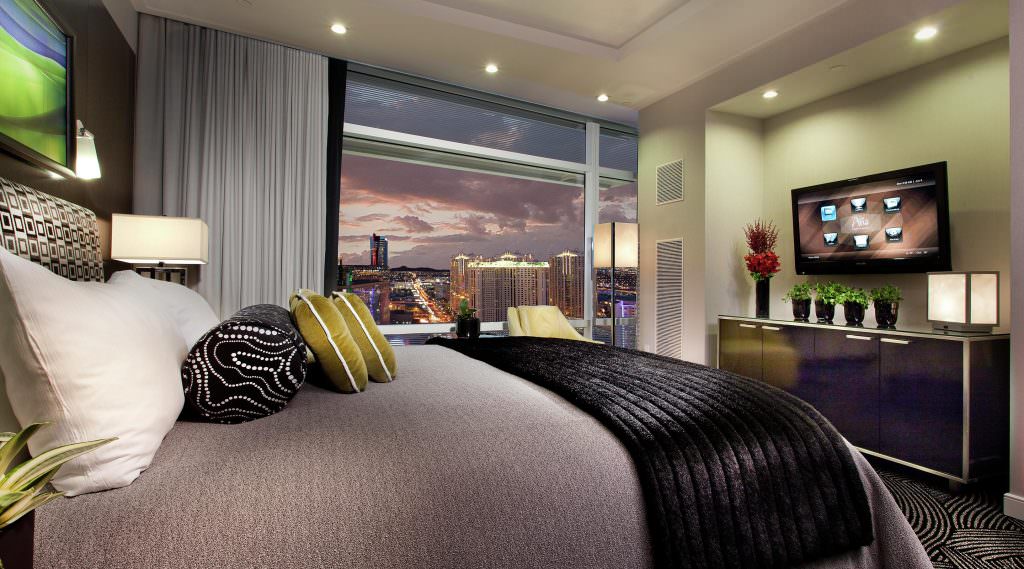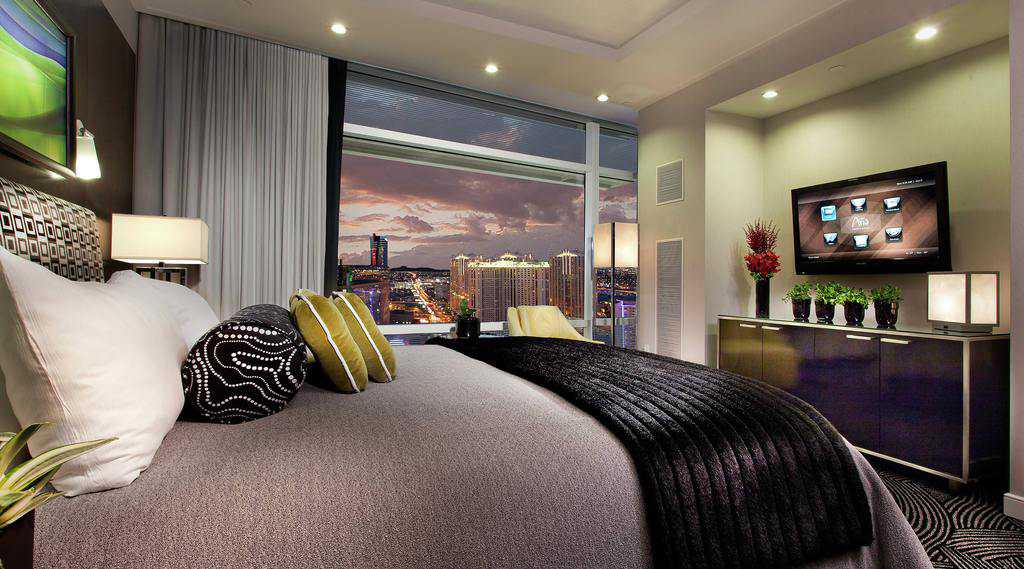 This is a small hotel with a nice caldera view. All four of its villas feature fridges so you can put drinks and food there. They even have a rooftop Jacuzzi where you can chill while viewing the sunset. If you love Jacuzzis so much, you will be pleased to know that each villa features one.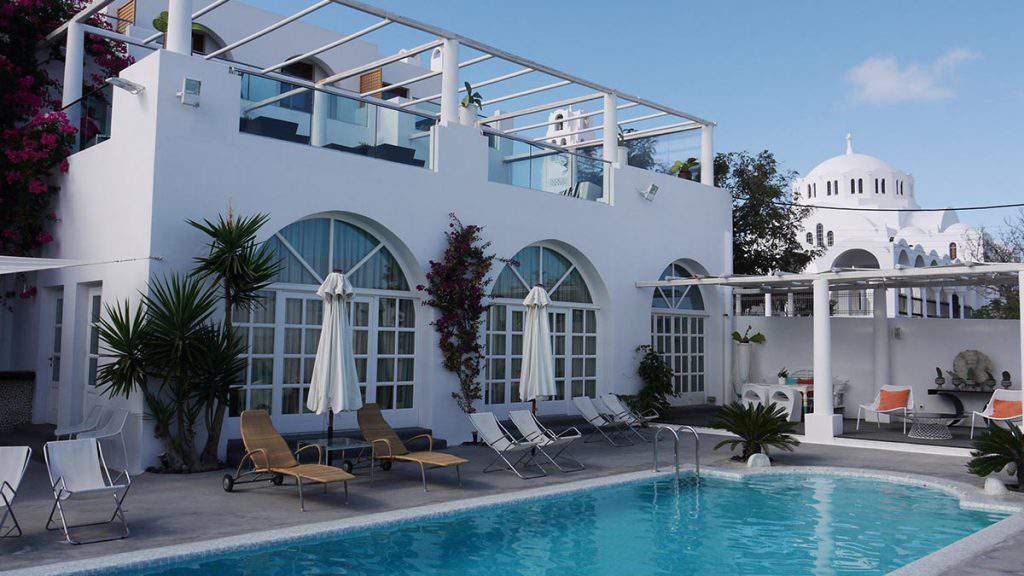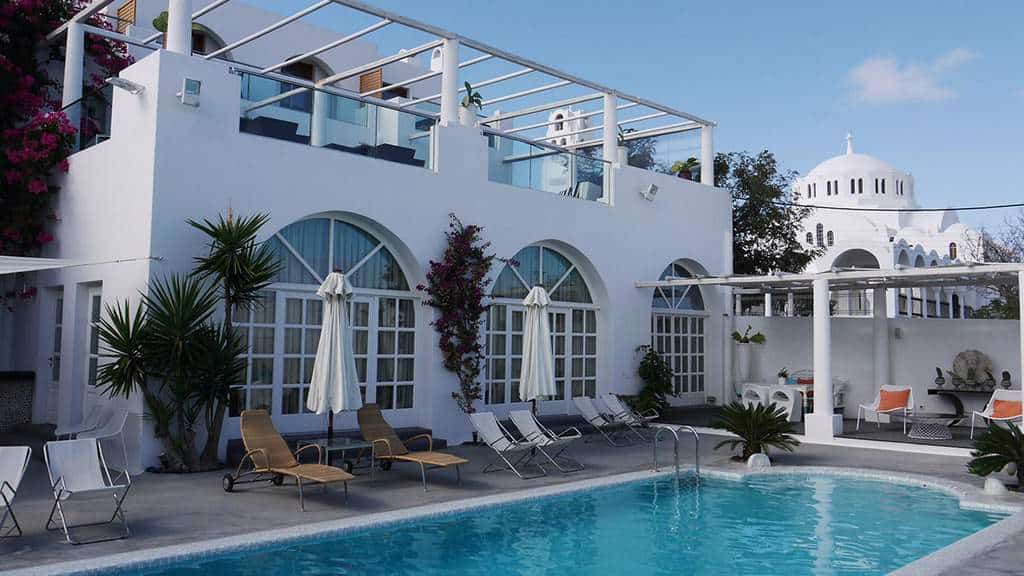 Guests can relax at the common swimming pool as it also has a pool bar. There is even a spa where you can relax after a tiring day of touring the island. The best suite to book would be the Sky Suite as it has a retractable roof so you can see the full moon.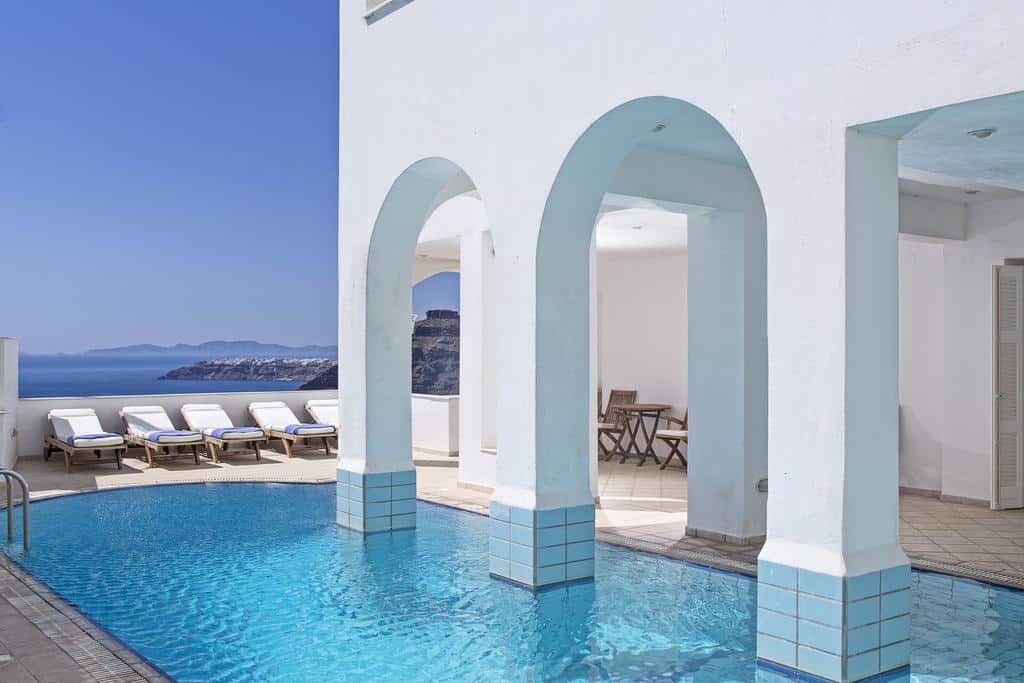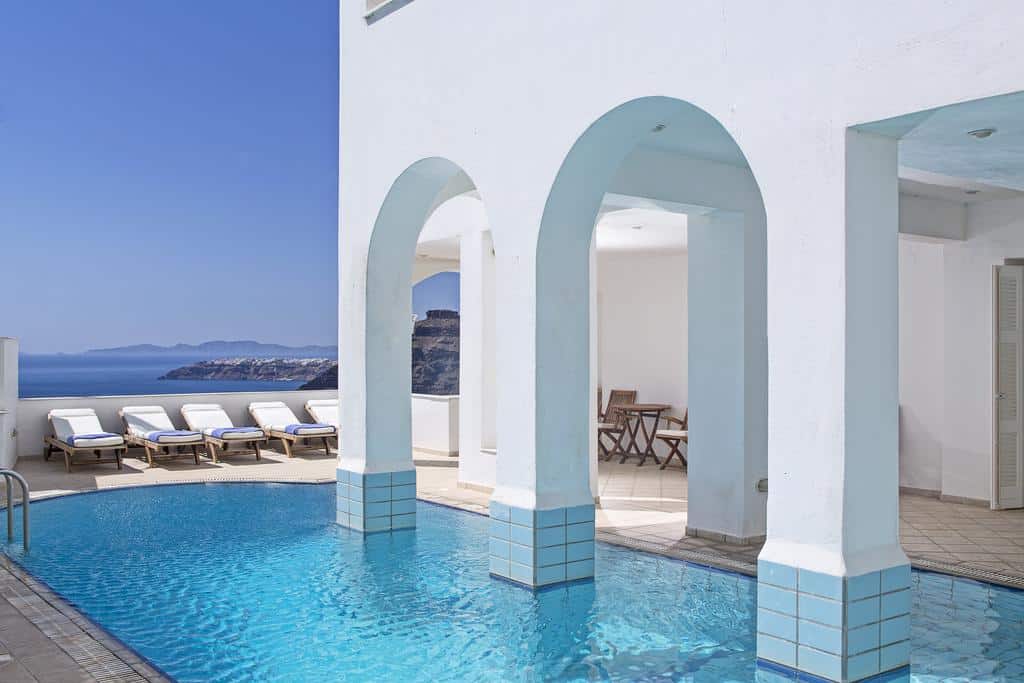 The volcano view rooms here are named like that for a good reason. Also, you won't have to worry about missing the free breakfast because it is served all day. Yes, you can't blame yourself if you decided to party all night because of all the nice clubs in Fira. The location is so nice that some tour groups make it their meeting point. Finally, it is understandably noisy at night because of the surrounding bars. Hence, better bring ear plugs so you can sleep soundly.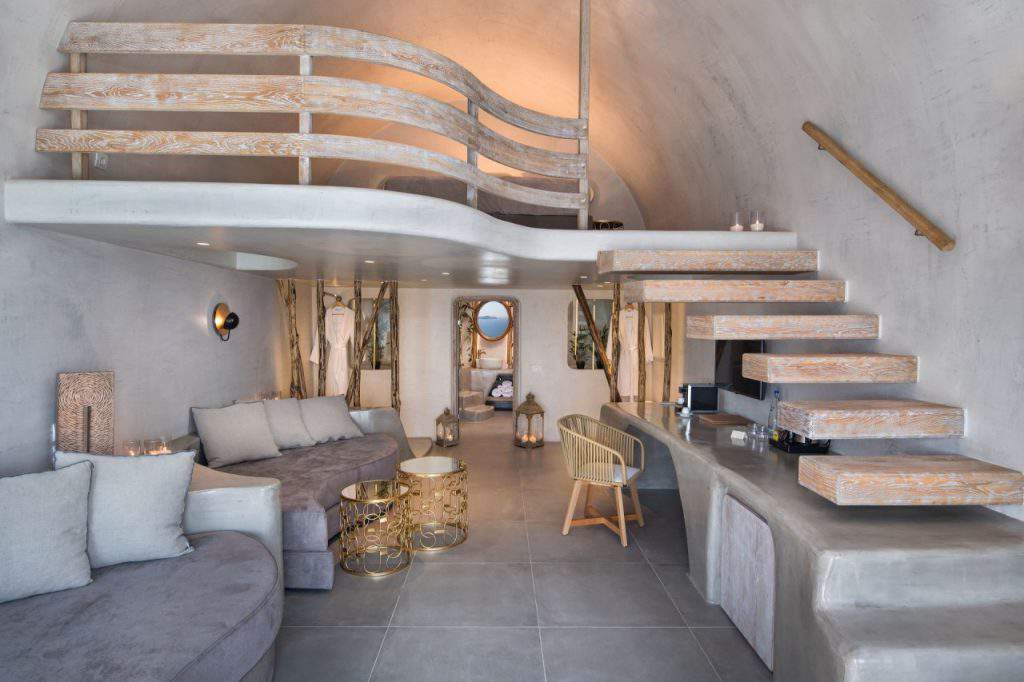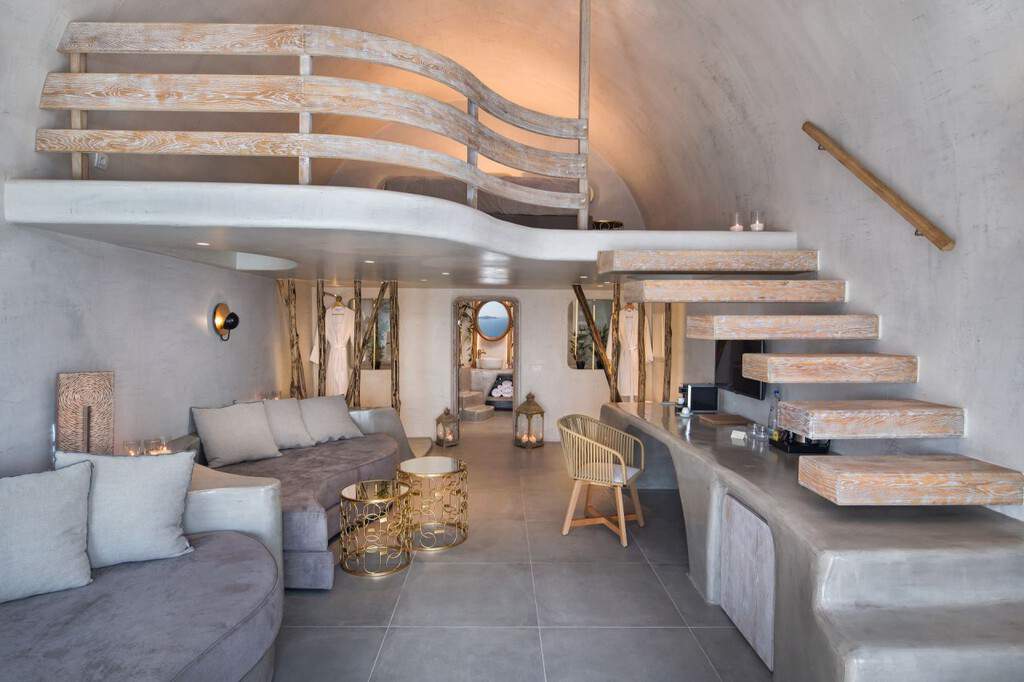 There are nine well-made suites and all of them were made to look like caves. There is even a restaurant that has a fine selection of choices on their menu. After you try their food, you'll certainly compliment the chef because of how good it is. If you choose to book the Cave or Honeymoon suites, you will be happy to know you'll get your own private Jacuzzi.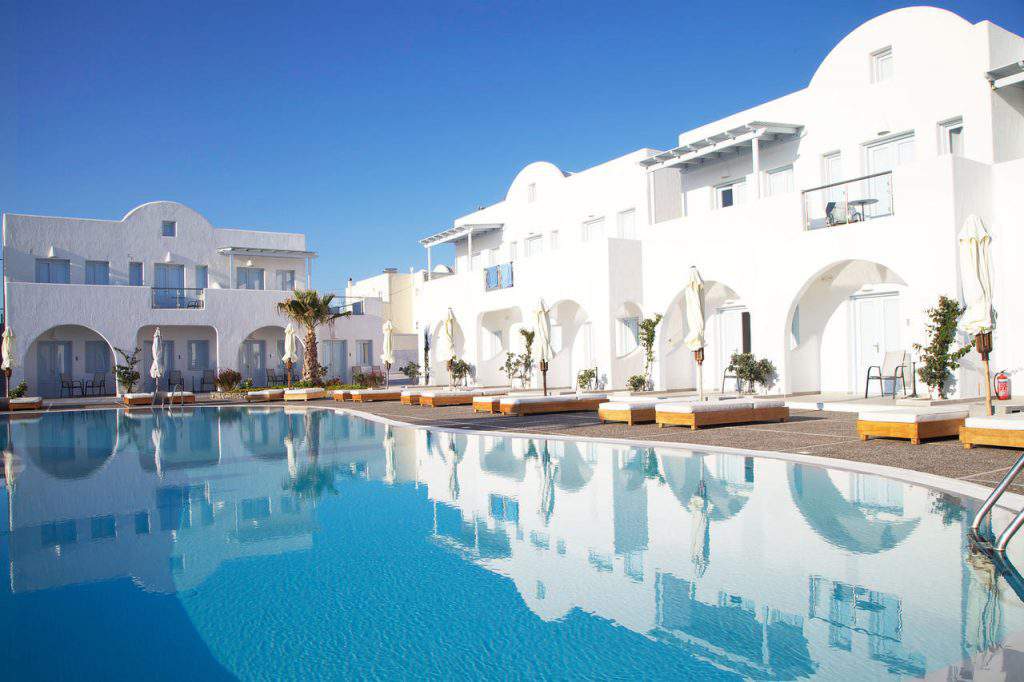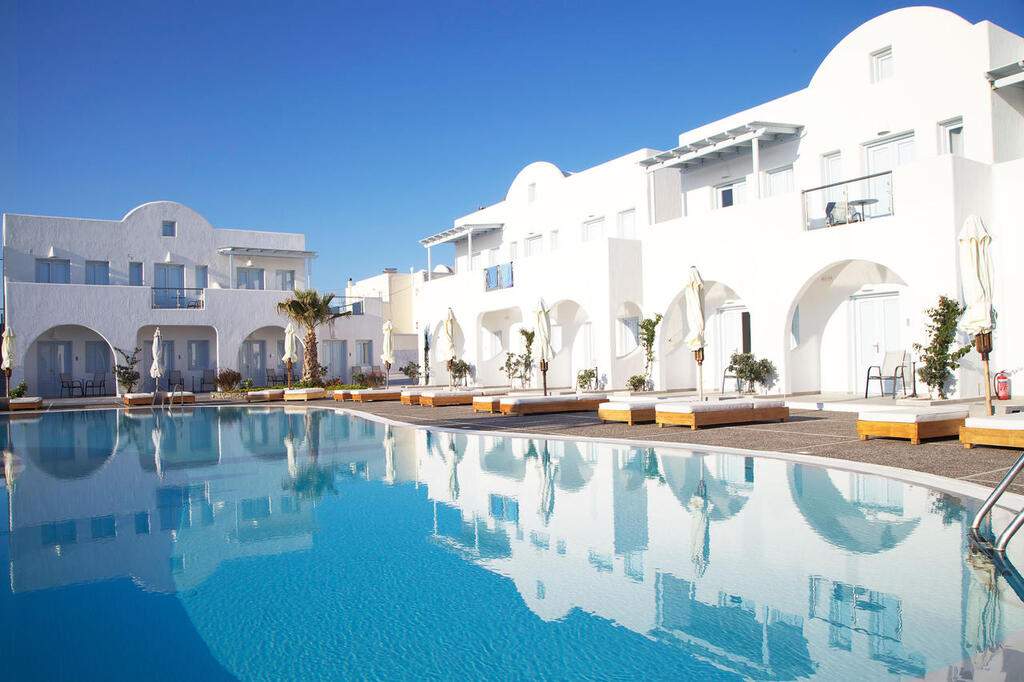 If you are expecting direct Caldera views, you're not going to get it with this hotel. It is just a few meters away from Fira and it has not three but four swimming pools. You can tell they took their time in designing the guest rooms too as they are very nice. There is no need to wander far off for lunch or dinner because they also have an on-site restaurant that serves wonderful food. If you want to spend your morning drinking coffee, they also have a coffee shop.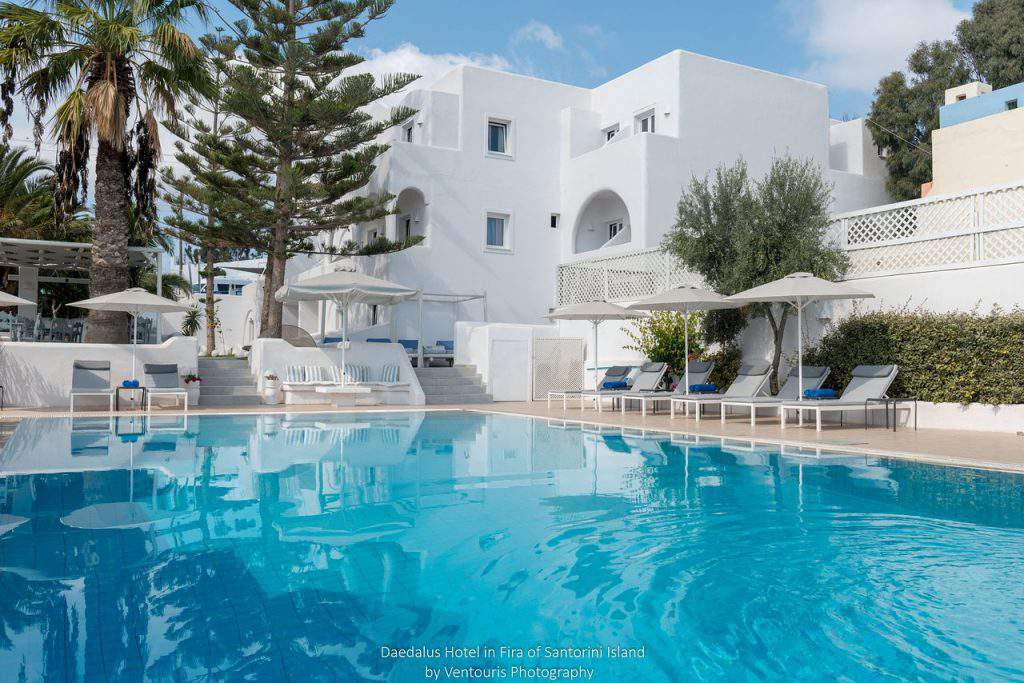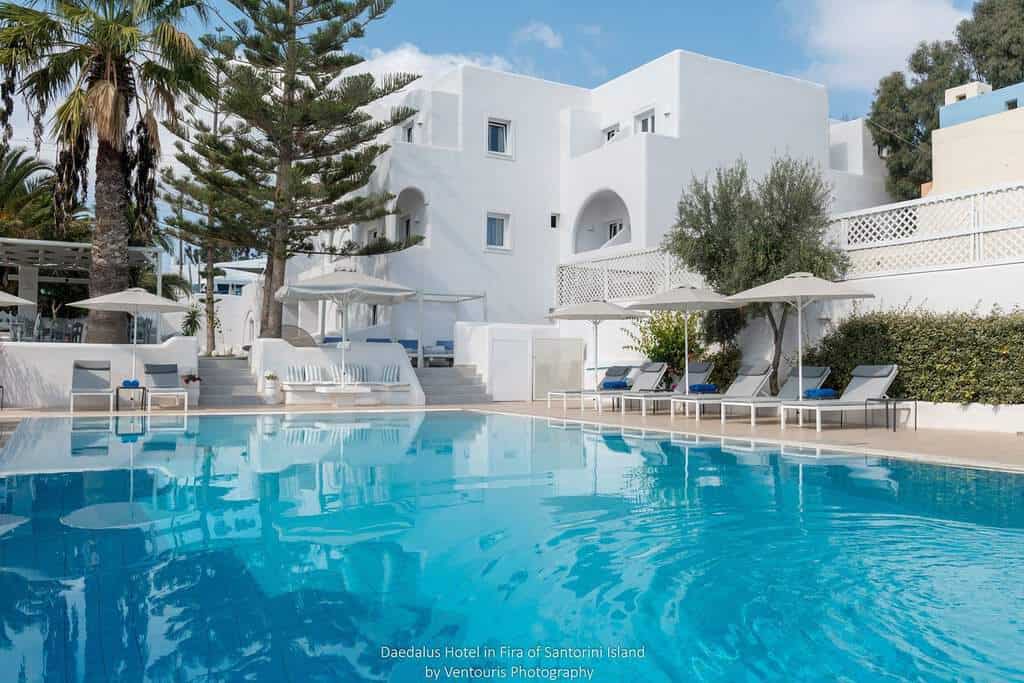 This is an affordable place to stay at and it is near shopping centers too. A maximum of four people can stay at their suites and double rooms. Each room even includes a small balcony with a nice view. When it is summer, it would be nice to take a dip in their pool area. It even has sunbeds for those who like to sunbathe.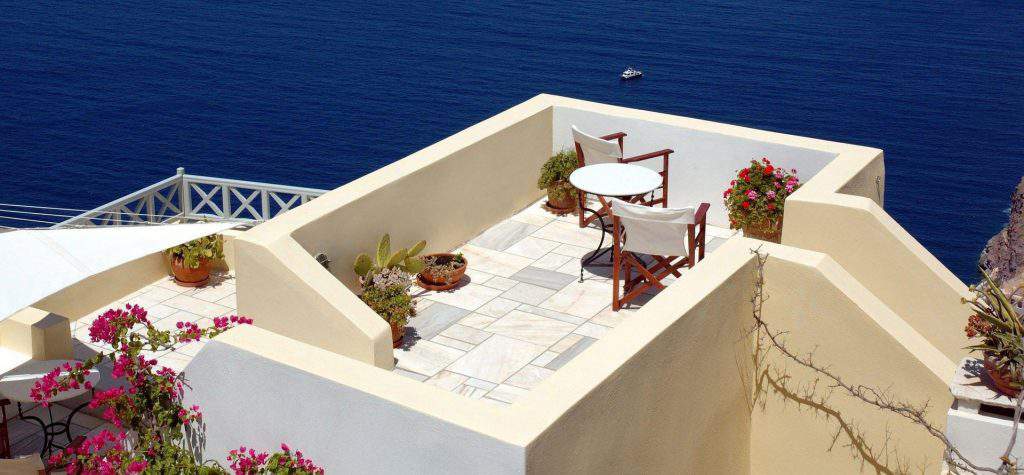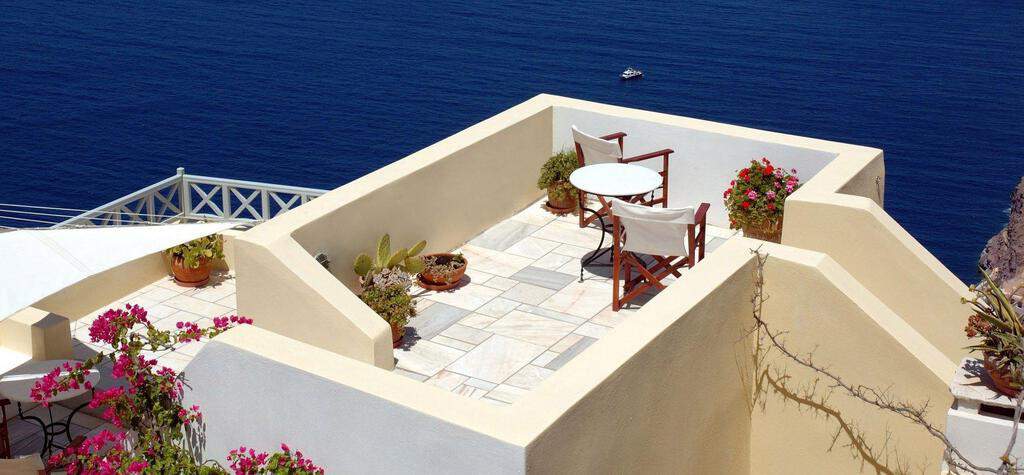 They have 12 suites that can accommodate a maximum of 5 people. Take note of the ones that give you your personal Jacuzzi and terrace. The place has many facilities including a gallery café and a good-looking outdoor pool. There is even a common terrace where you can make friends with the guests.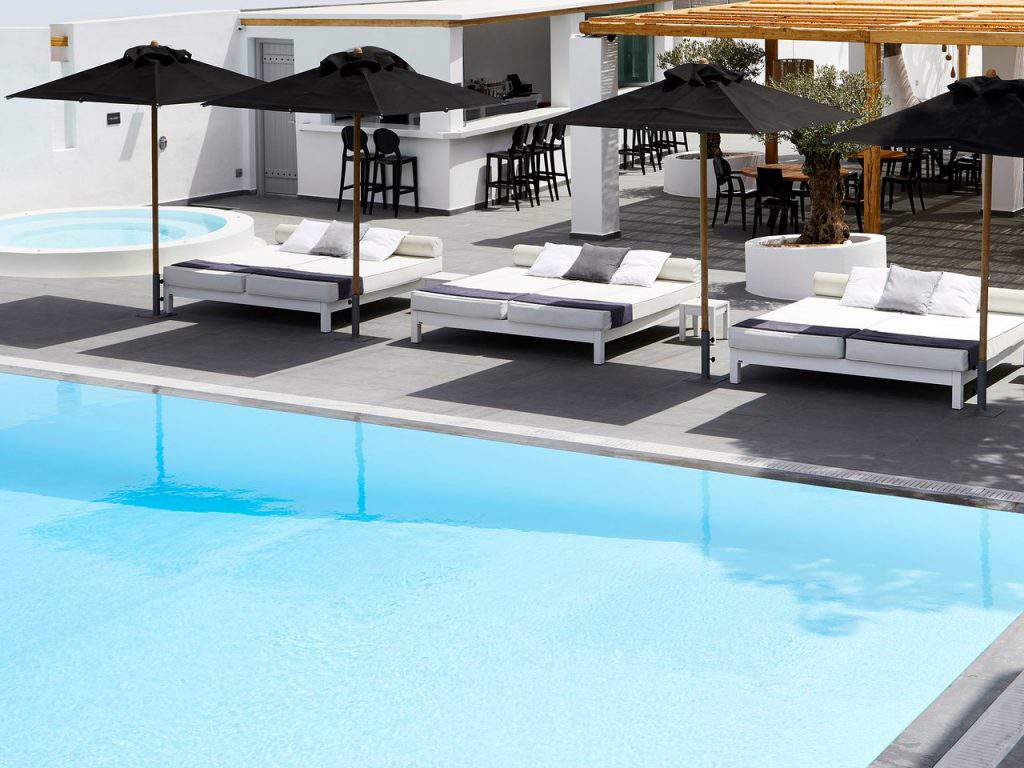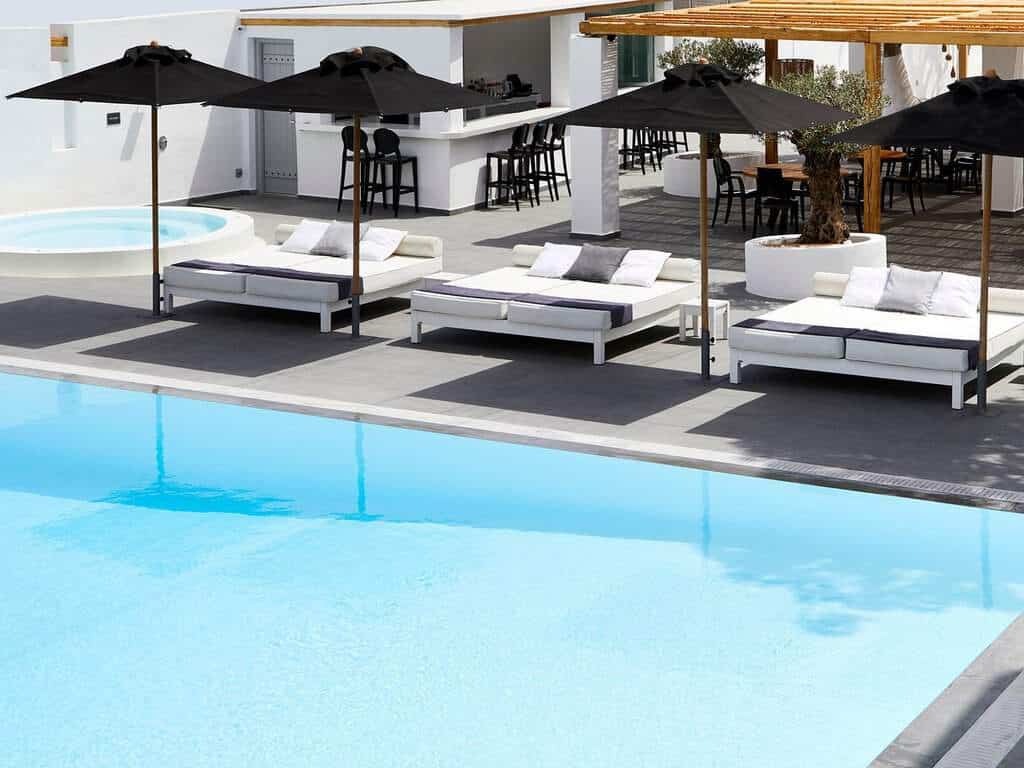 It can get a little traffic going here because of its location. They do have some fine and dandy rooms though. No matter which one you book, you will surely get your own private balcony. Nothing beats starting the day with a hearty breakfast buffet and that is exactly what they will provide you.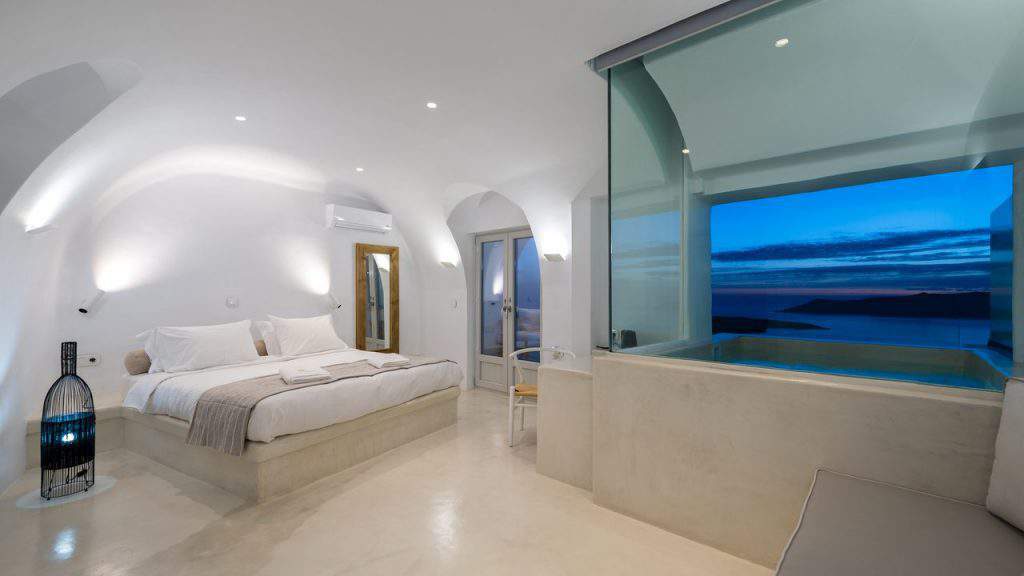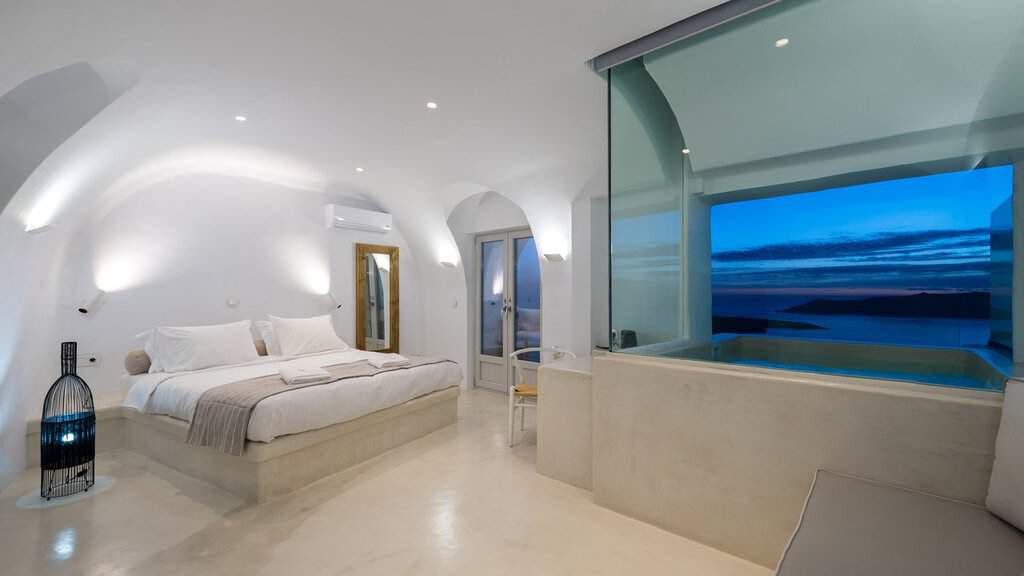 You'll experience nice rooms with an even nicer caldera view. The amenities for the rooms depend on the one you choose. If it is the Cave Apartment, you're going to have your own kitchen and living room and if it is the double room, you will get your own private balcony.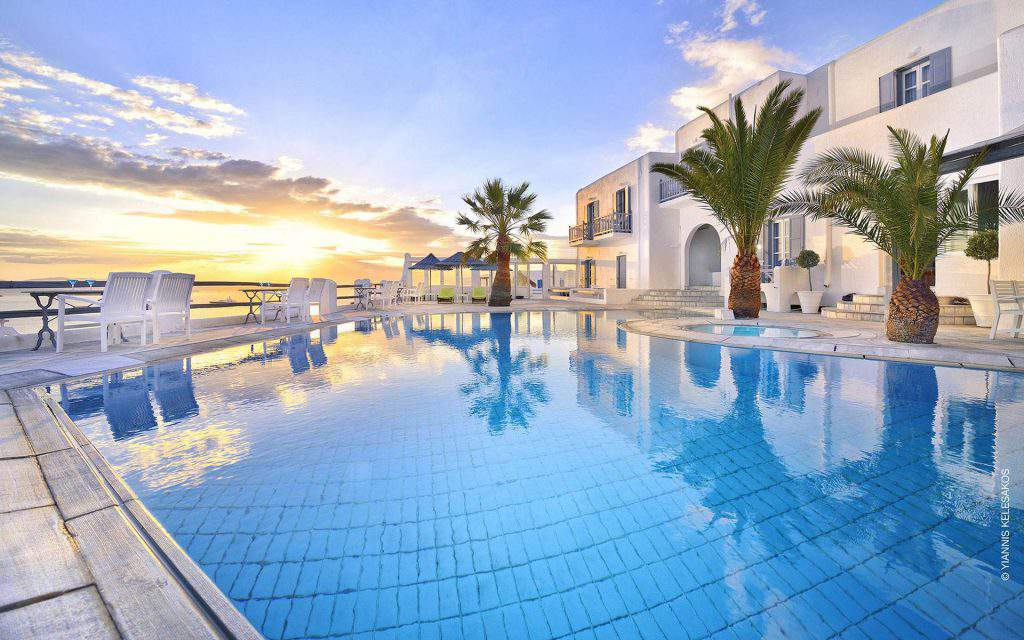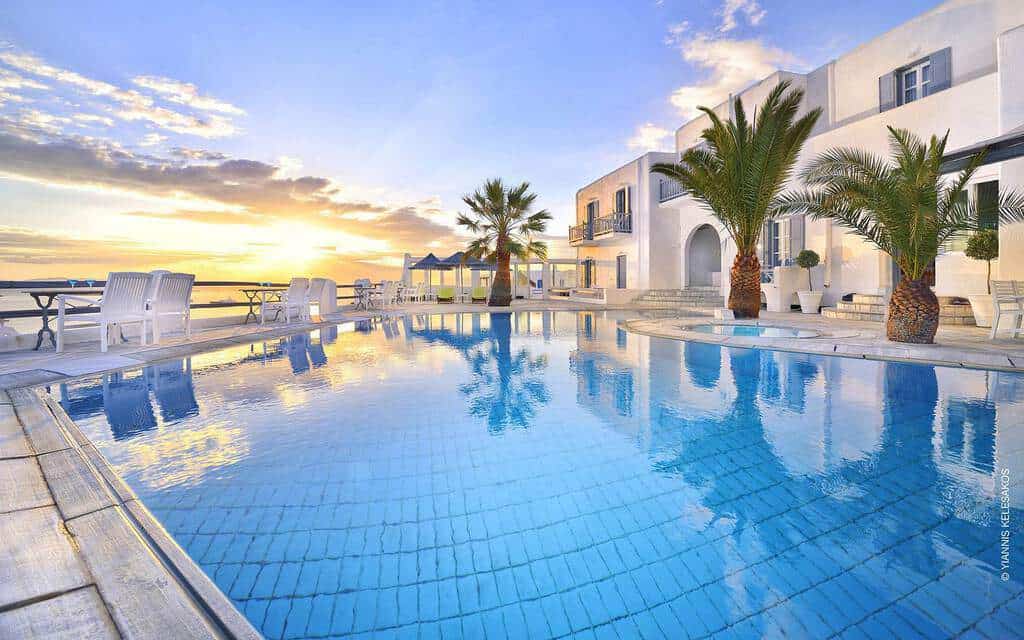 There are many rooms in this hotel and all of them are equipped with fridges so you can stuff your cold drinks there. Also, the service here is really nice and you won't hesitate giving their highly trained staff a tip. It would also be a nice idea to spend a normal day relaxing by their enormous outdoor pool.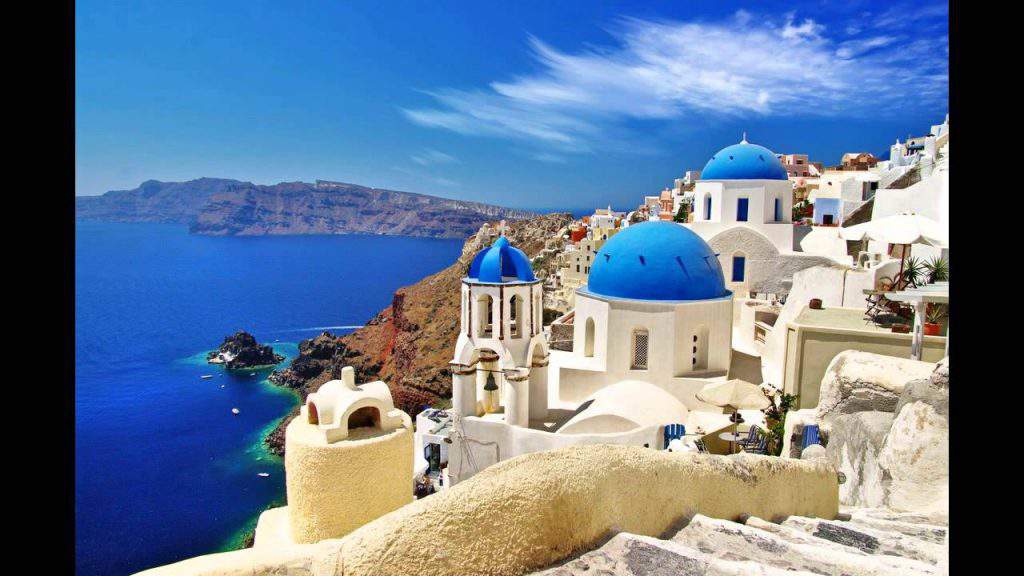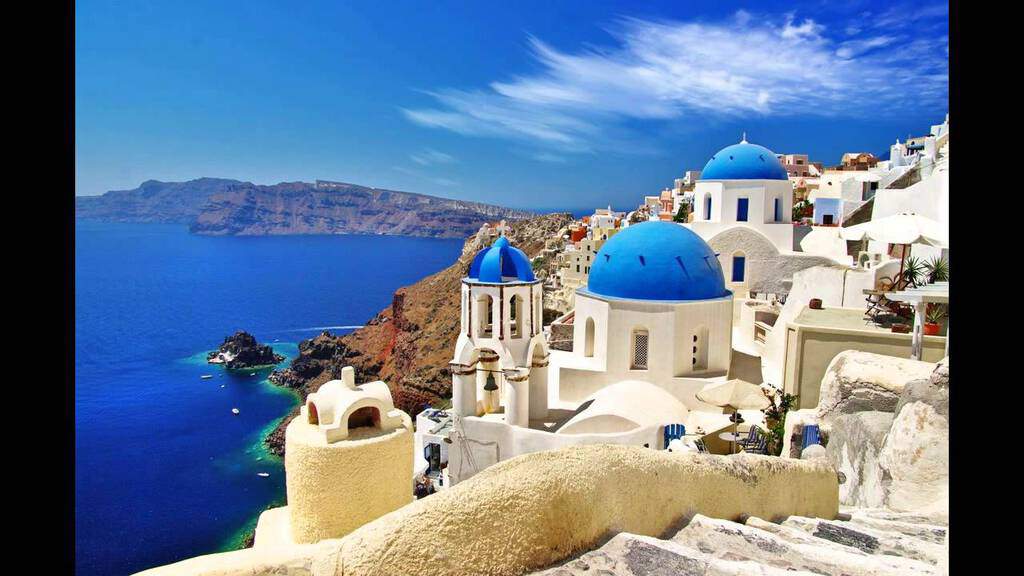 Before this was a historical house for a famous local captain but now, it is a hotel with 18 rooms and a nice view of the volcano. You won't find a pool here but don't worry because there is shared Jacuzzi. Their specialty room is the cave apartment and it can accommodate a maximum of four people.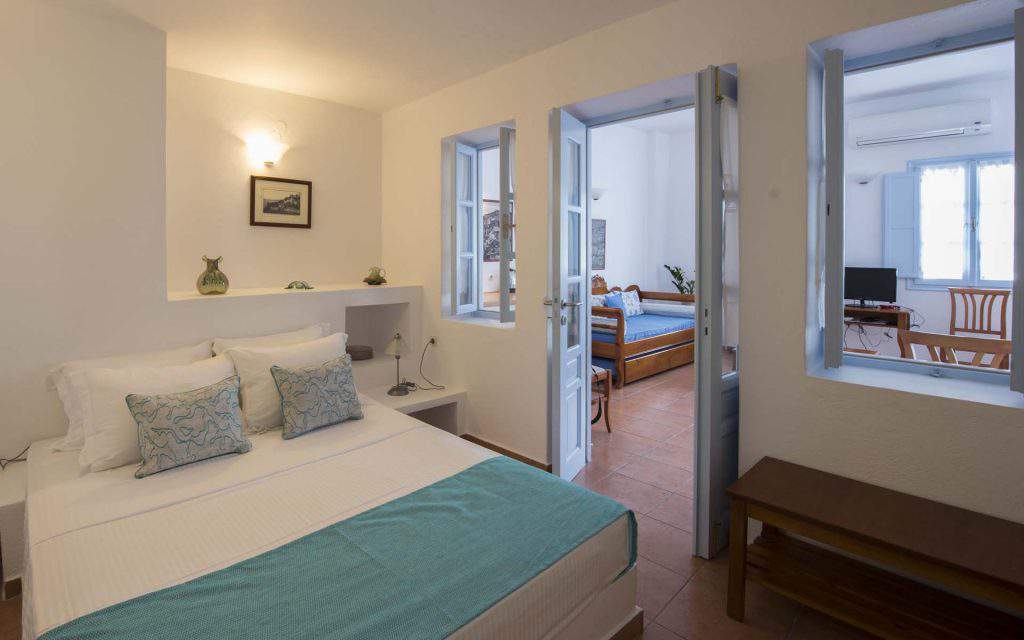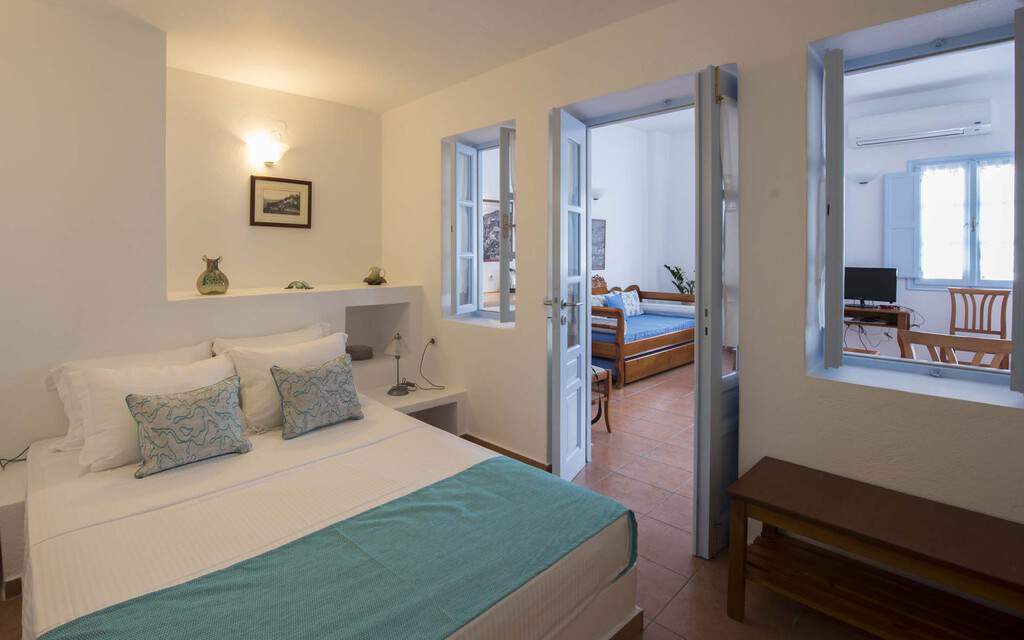 It gets really relaxing when you lay back in one of their 7 suites. Some rooms can accommodate as many as 7 persons while there are also some that are for couples. The view is stupendous and your breakfast will be served at a café that has glorious views. What more could you ask for?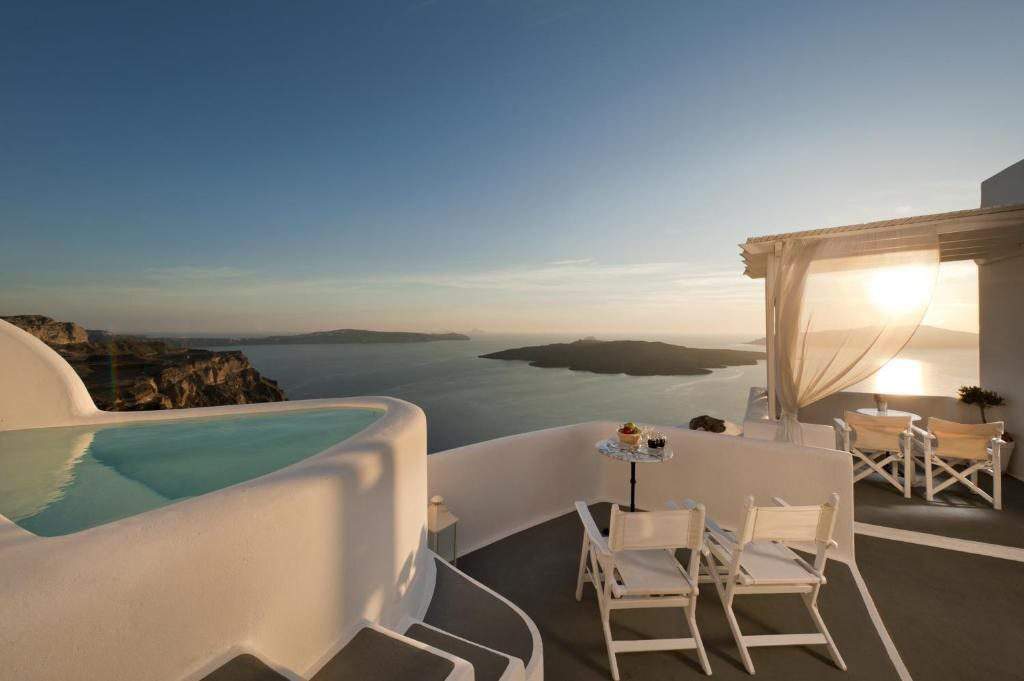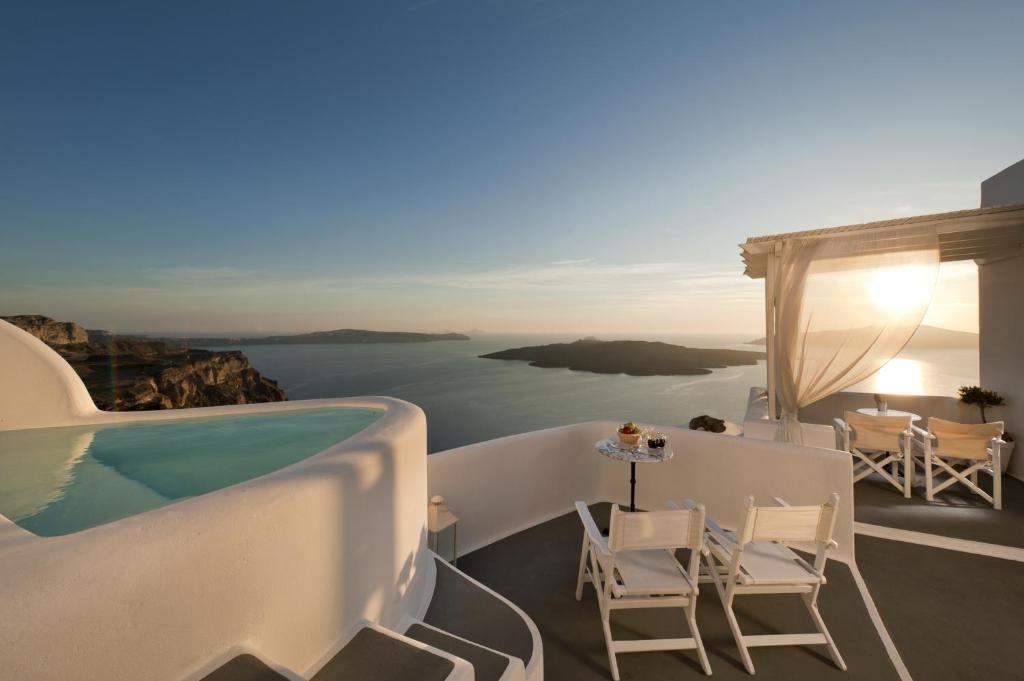 The well-designed apartments here are everything you'd hope for as they contain kitchens, terraces and air cons. Most of them contain Jacuzzis too. There is a lot of space to walk around the living area which is always good. Best of all, the rooms were made to look like caves for that retro feel.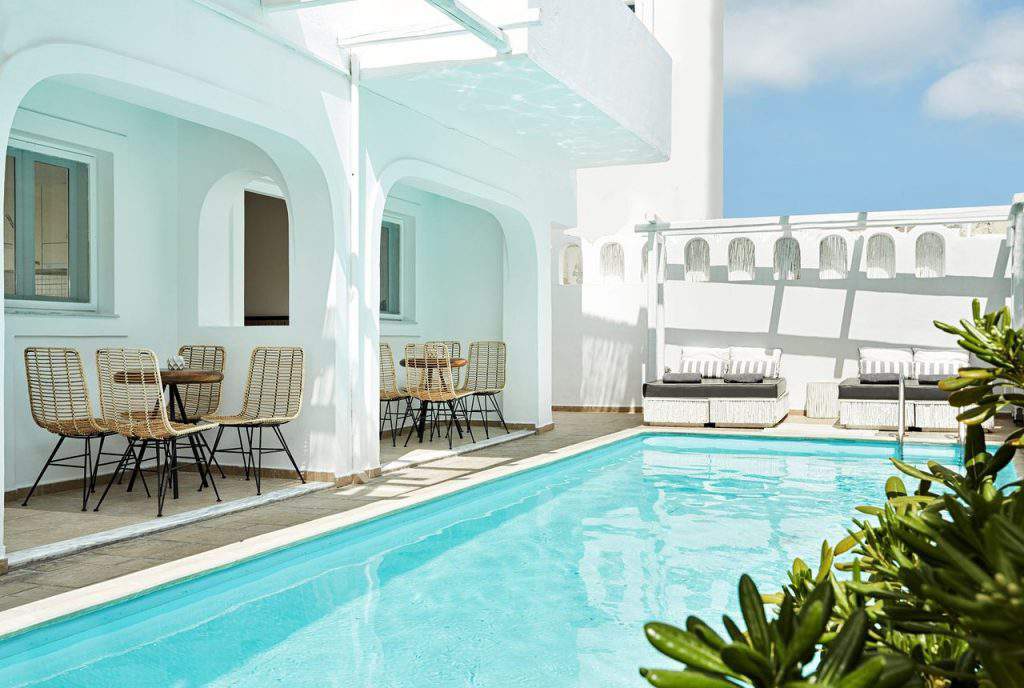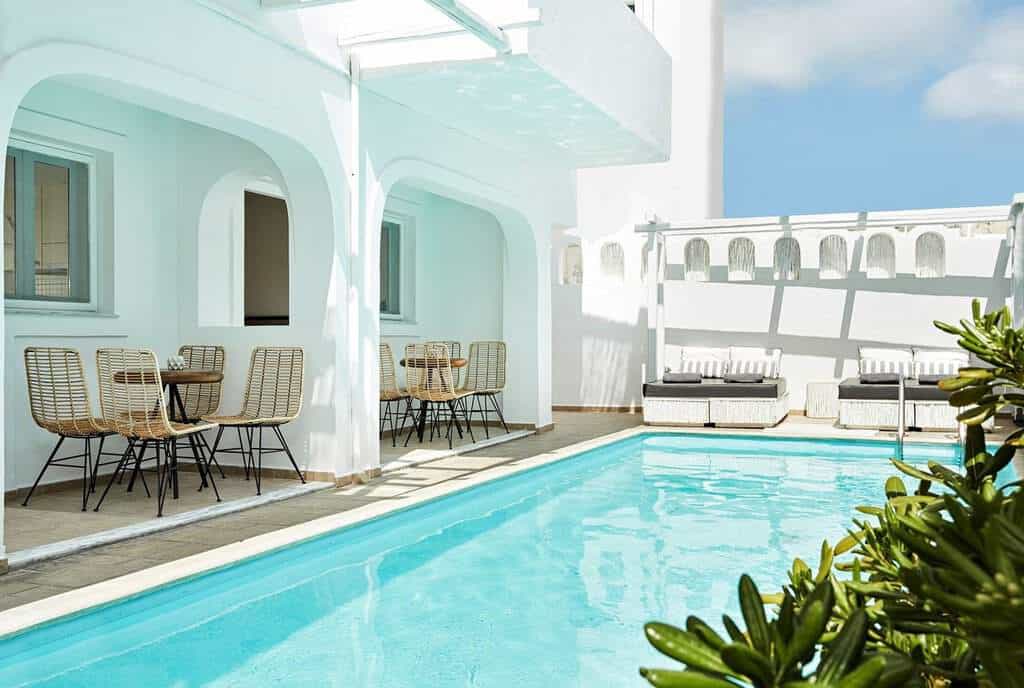 The rooms are simply designed and you're going to be motivated to book here again after you check out. The view is going to be very nice when you look out the shared terrace. The terrace even has a pool area where you can swim with the company of other guests.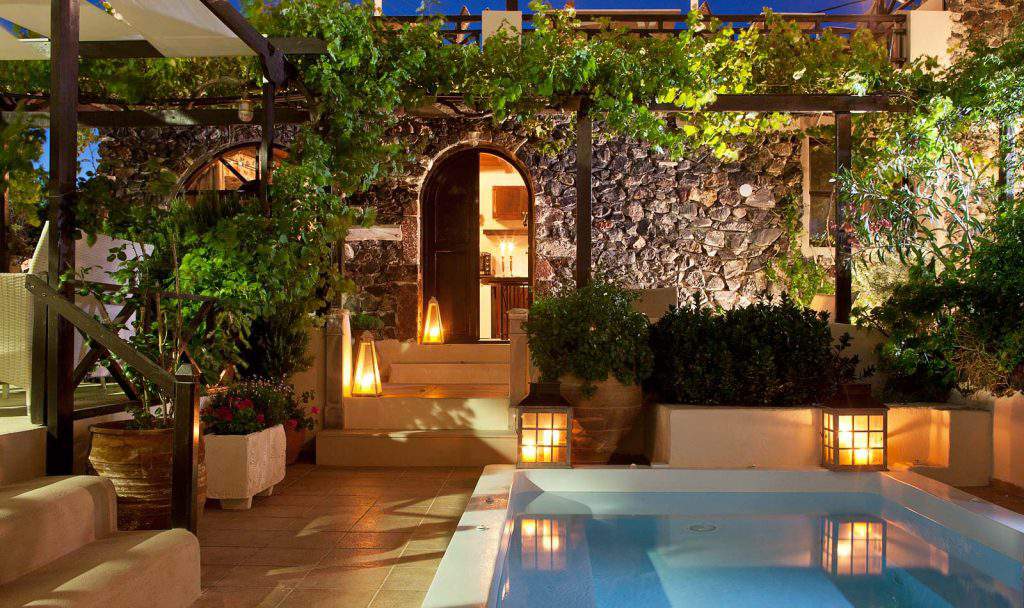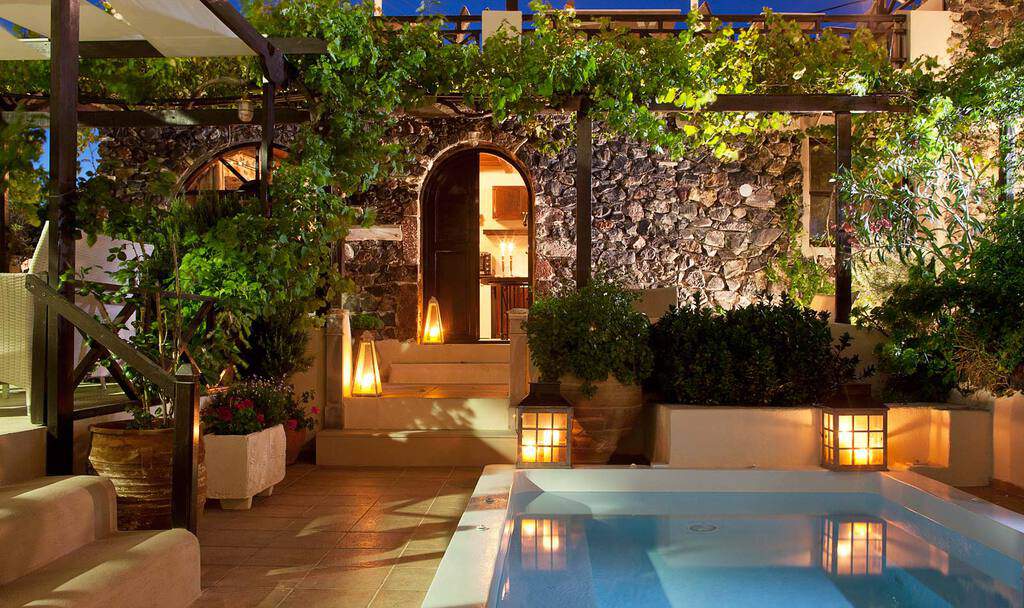 It is very peaceful on the street where this hotel is and that will benefit those who want a calm environment. It is far from the busy streets of Firo as it has 7 rooms equipped with kitchenettes. When the sun sets, it would be a nice idea to hang out at the rooftop lounge.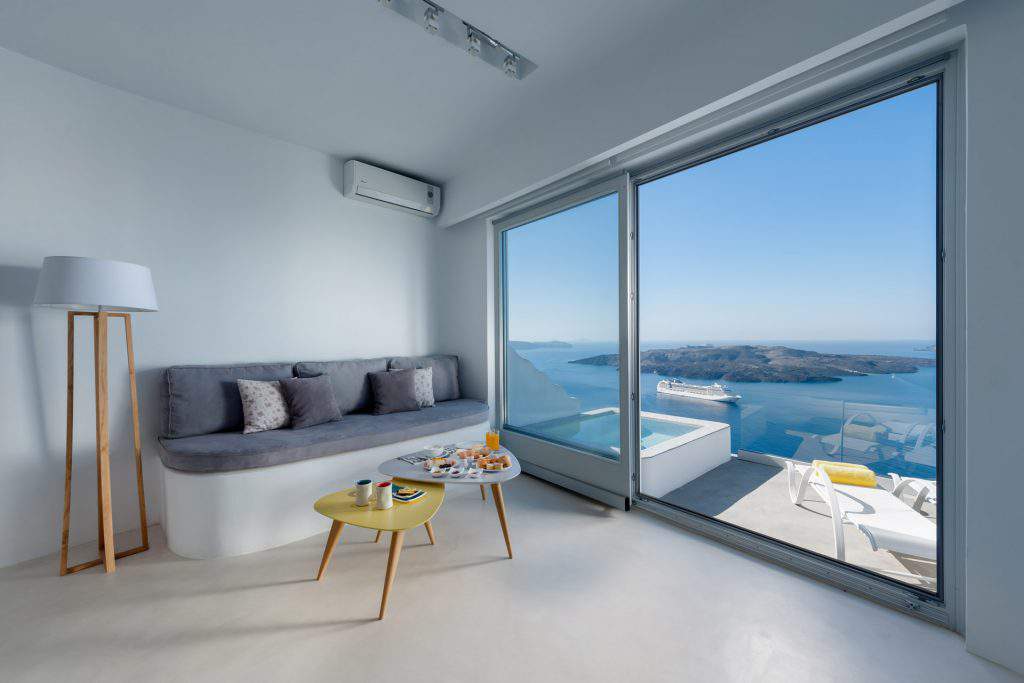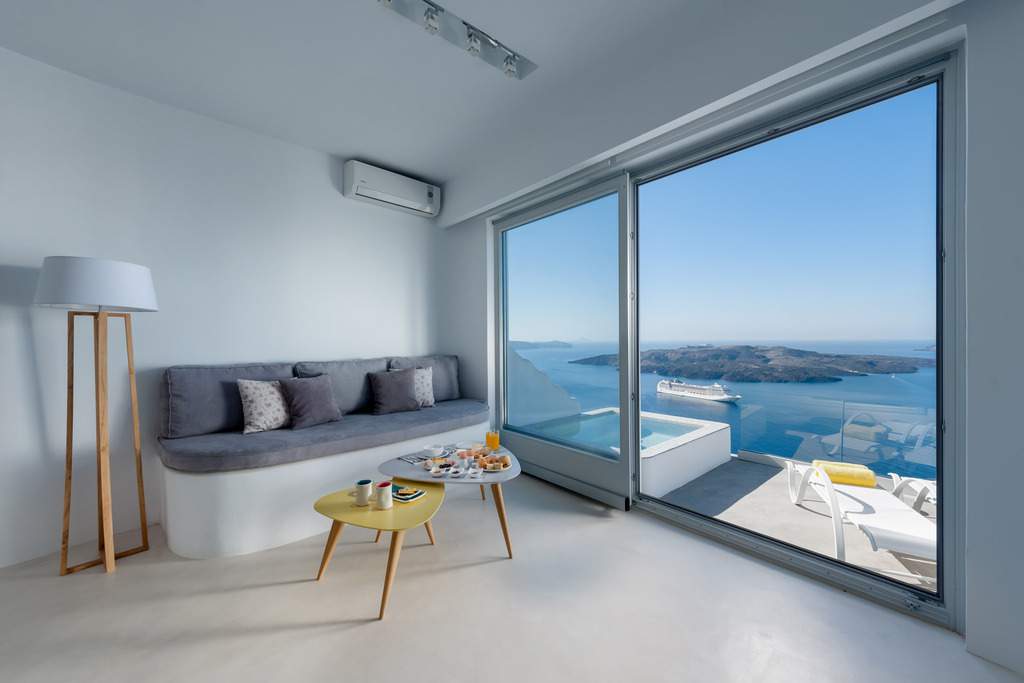 There is a huge breakfast buffet that is going to be waiting for you when you wake up and starting a day with a great meal is always a good thing. Aside from a nice caldera view, the rooms are recently renovated so you will feel like you are staying at a brand new hotel.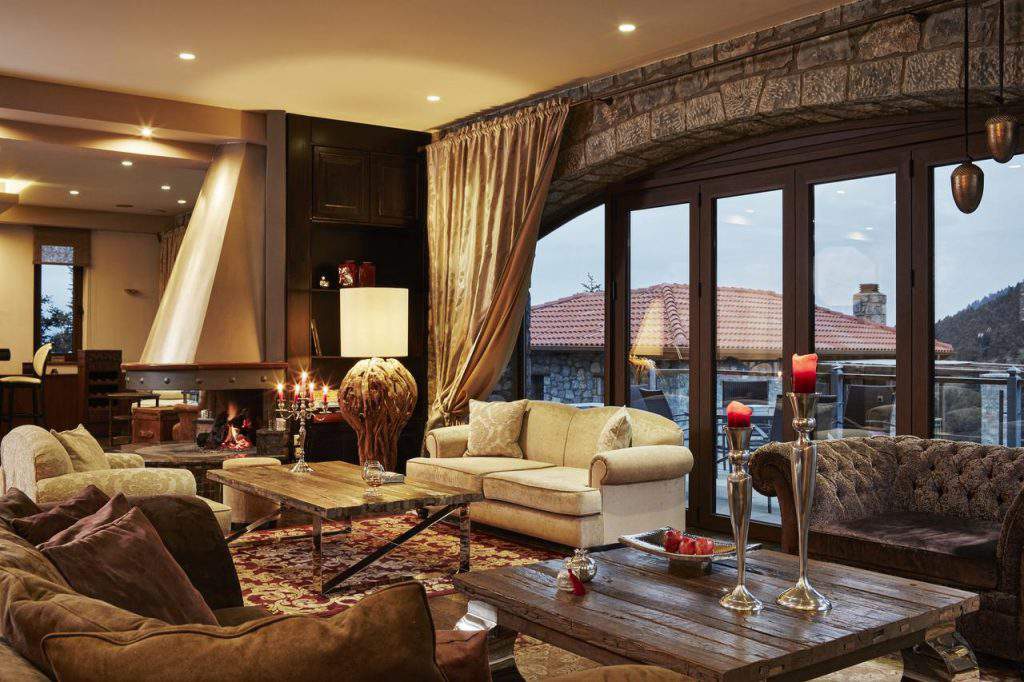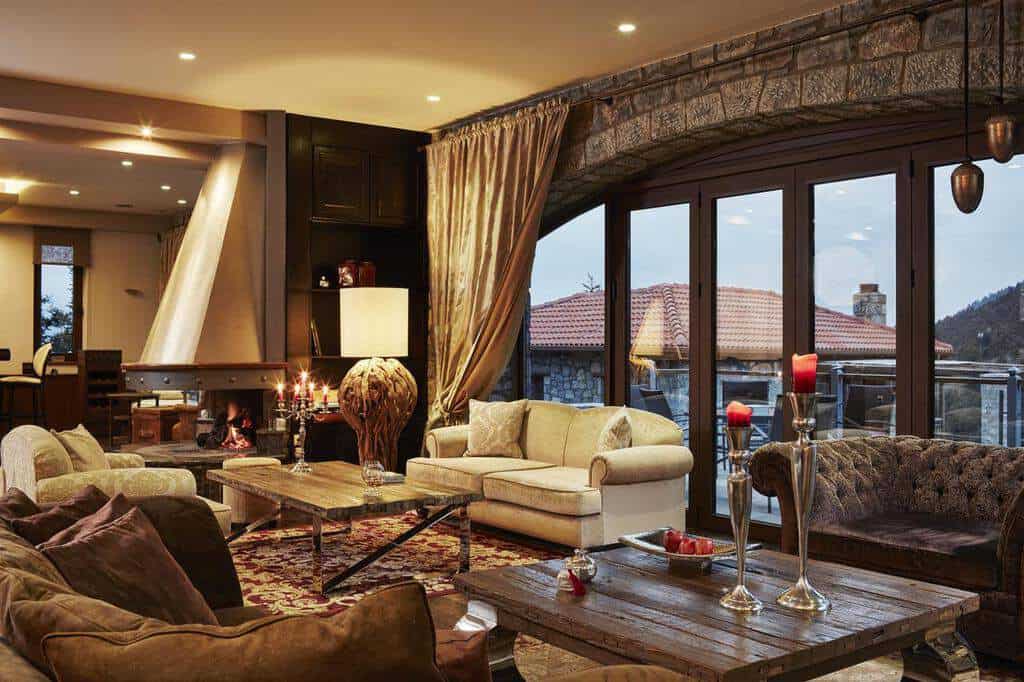 You'll enjoy the amount of space you'll get in the suites here as the interiors are nicely made too. The biggest one is the grand family suite as it can accommodate a maximum of 5 people. For those who want to mingle with other guests, you can spend some time at the rooftop Jacuzzi or the shared swimming pool.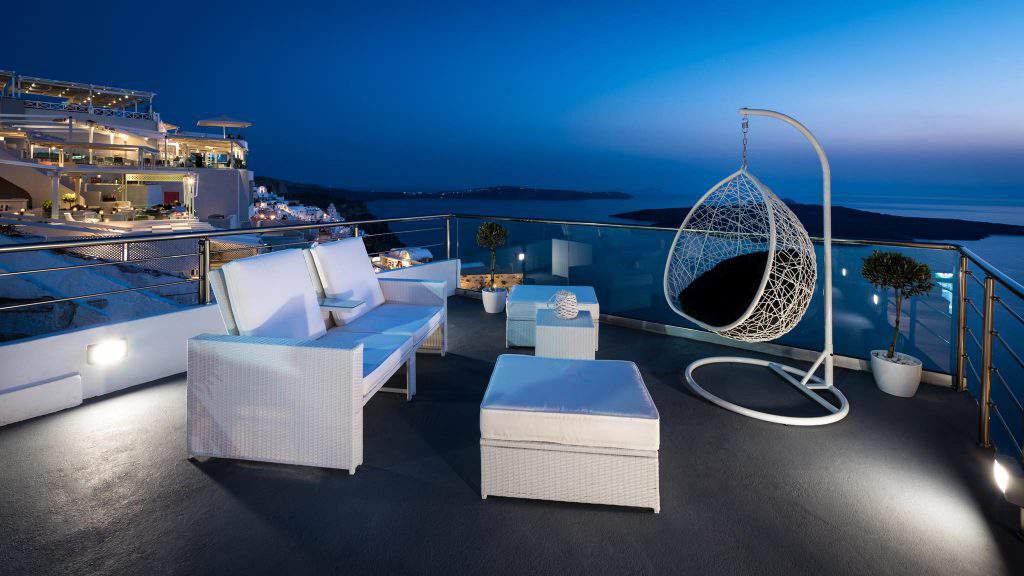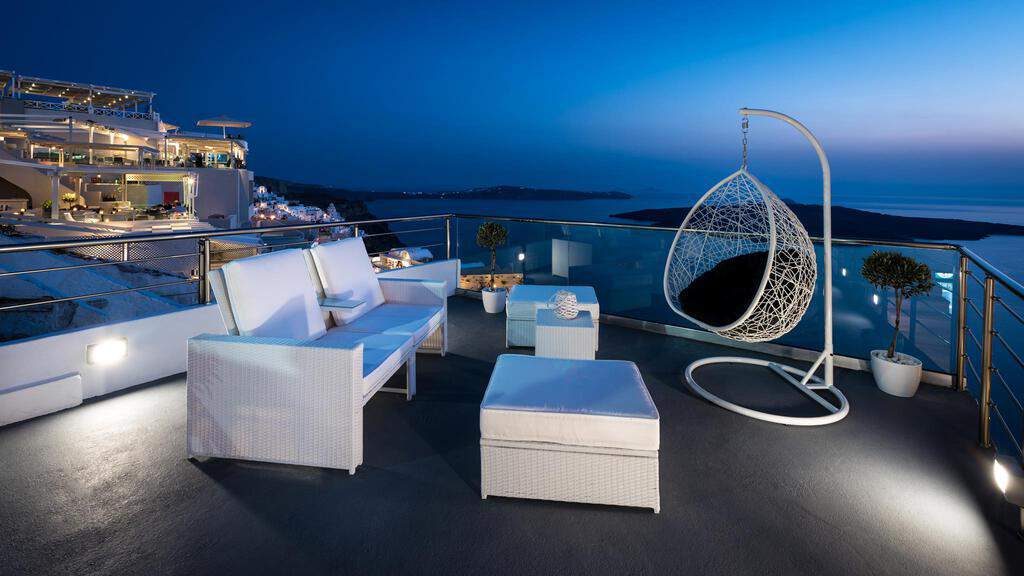 There are only four suites and all of them offer spectacular caldera views. The Superior Suites will make you feel right at home as it is equipped with a walk-in closet. You don't have to go anywhere for your free breakfast too as it gets delivered straight to your room. Aside from the cool views, you're blessed with wonderful service from their highly trained staff.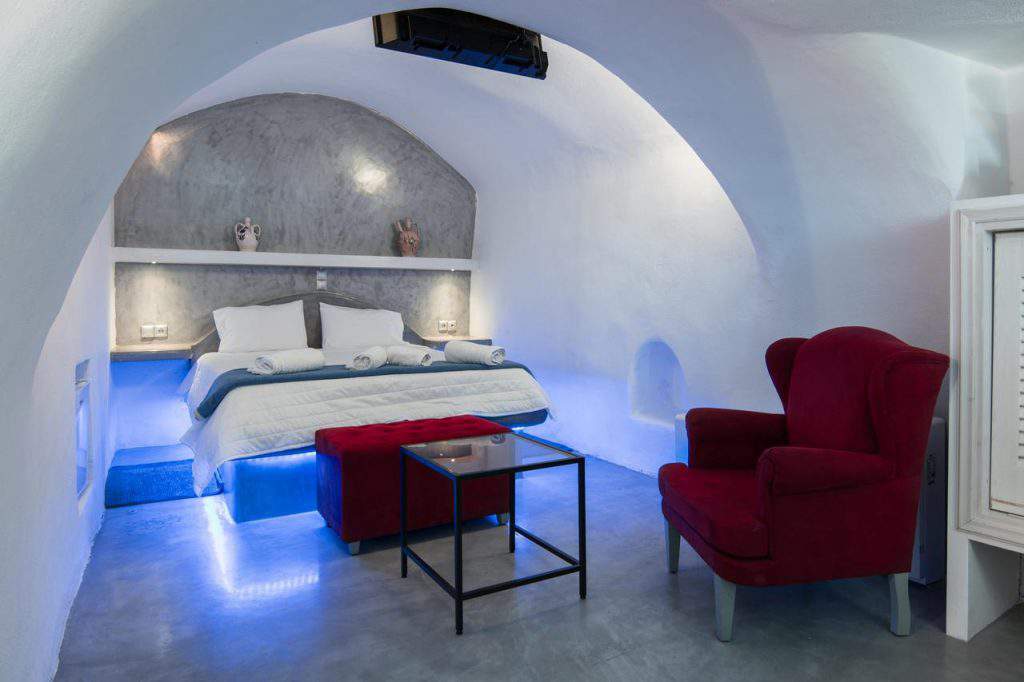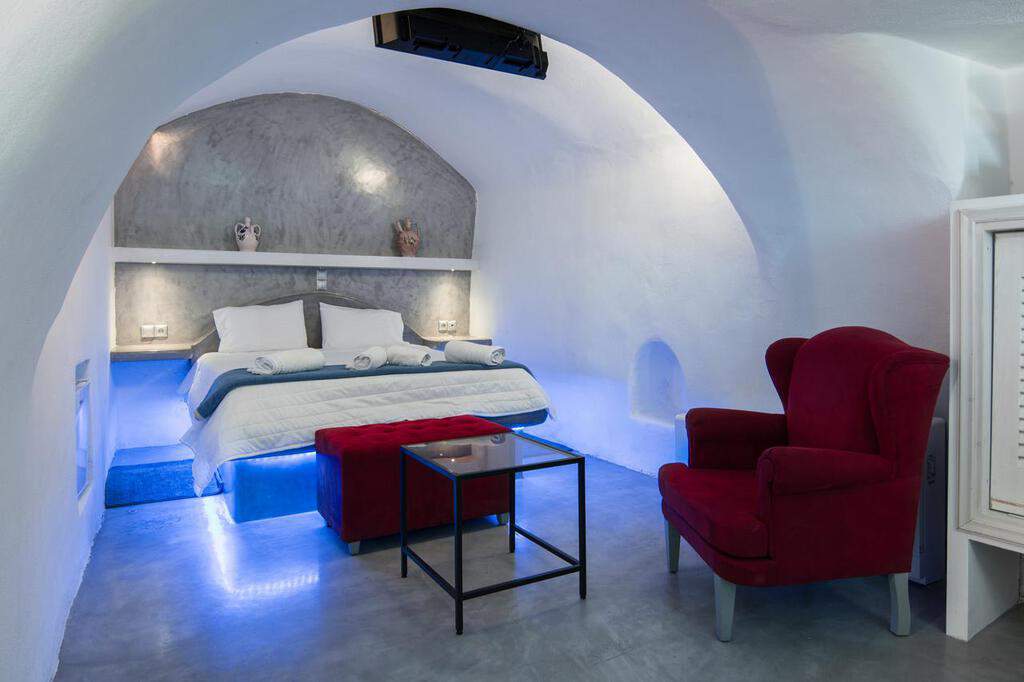 This hotel is known for its great location as it is near numerous restaurants and shops. It still has its own restaurant though and that is something you should not overlook as they serve fine food and drinks. The Wi-fi is a bit sketchy but you're going to get views you've always dreamed of. To share travels stories with other guests, hang out with them at the shared swimming pool. It is always a great idea to make new friends.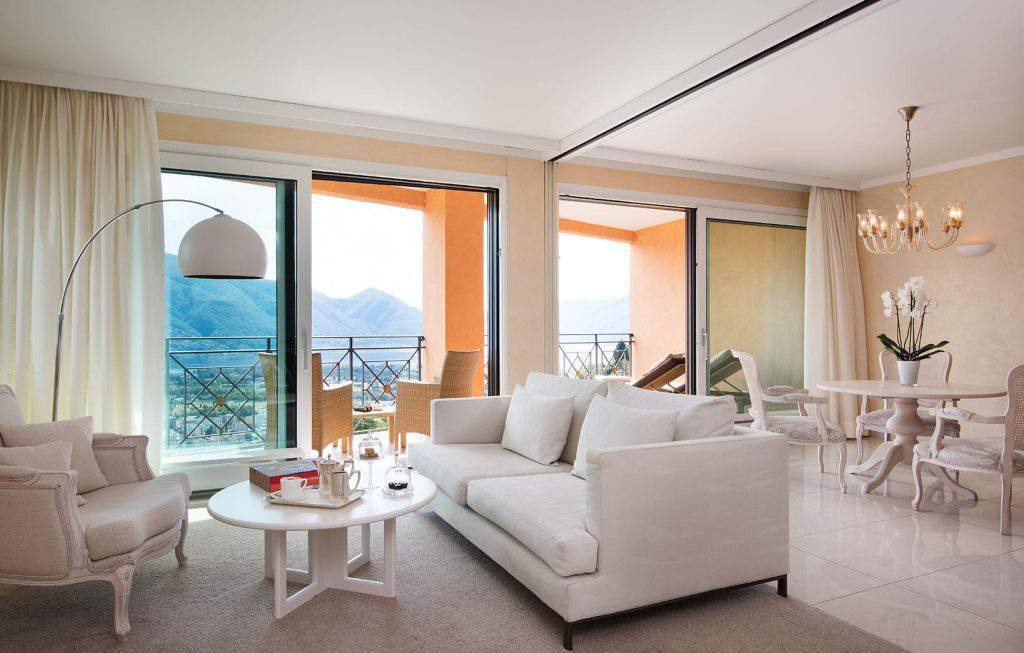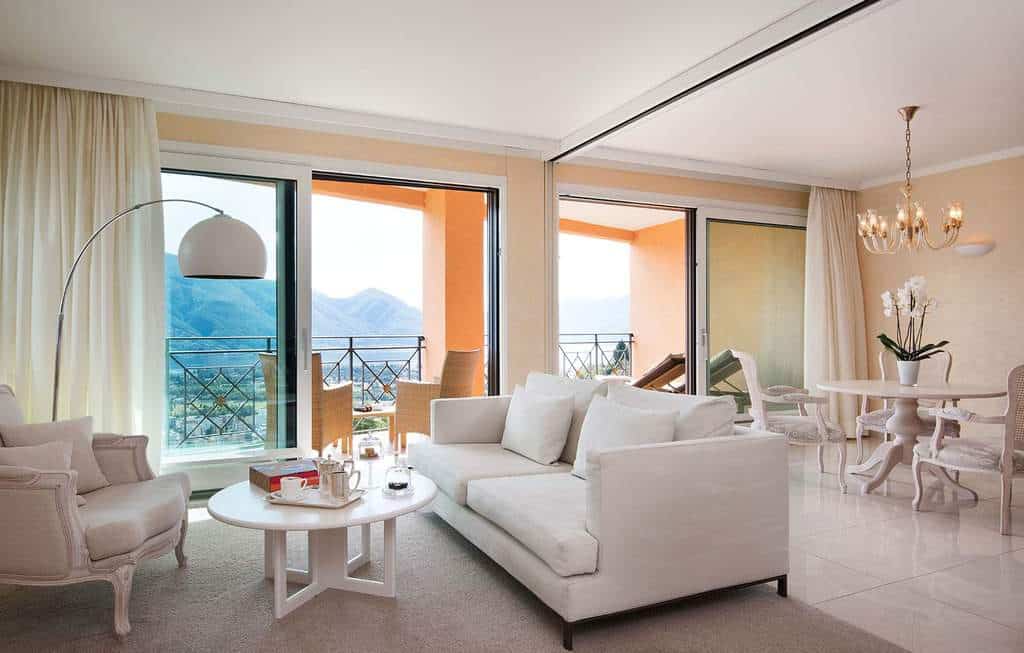 It is your average place and all the rooms are equipped with patios and kitchenettes. There is even a rooftop bar that offers a caldera view that you can enjoy while sipping on some cocktails.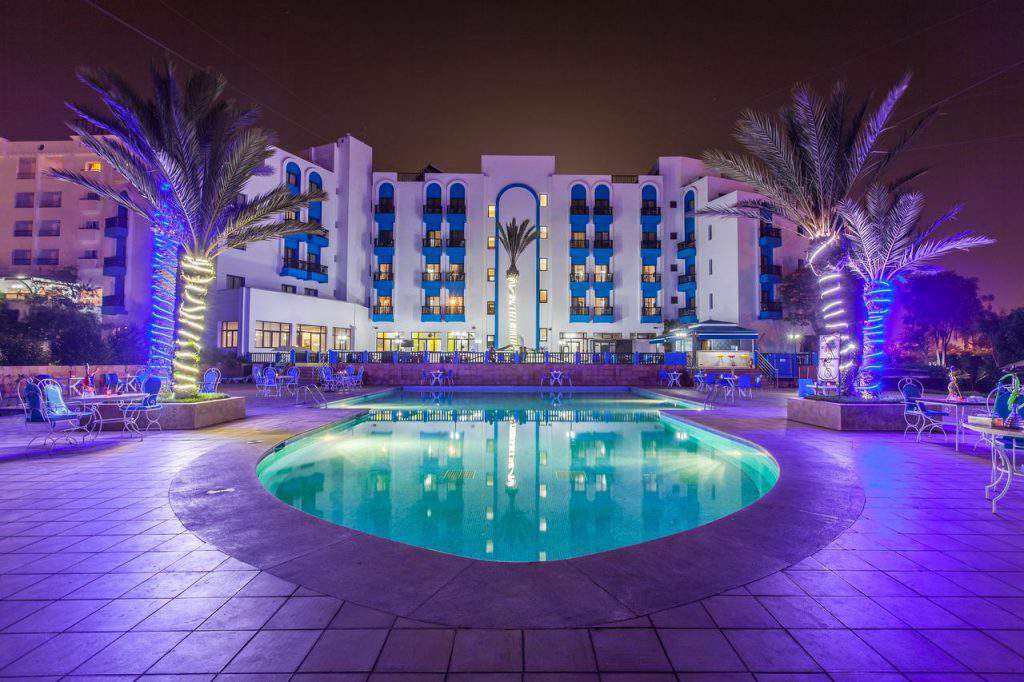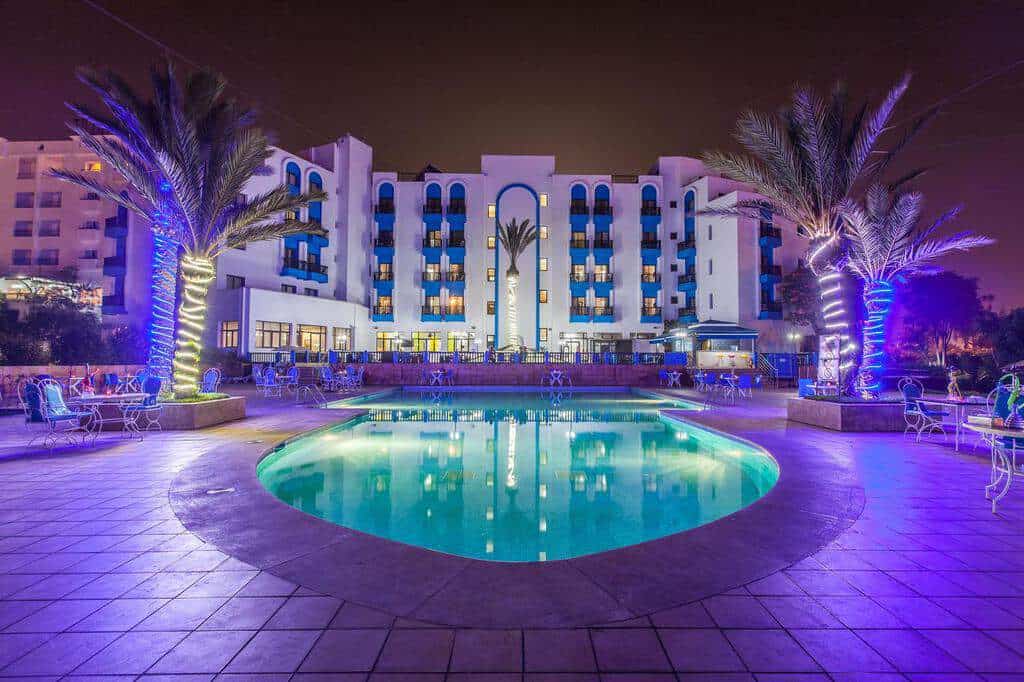 This place is brand new which a big advantage is. There is nothing fancy here but you can expect the rooms to be tidy. Those who come in groups must book the suites as they're good for 4 people.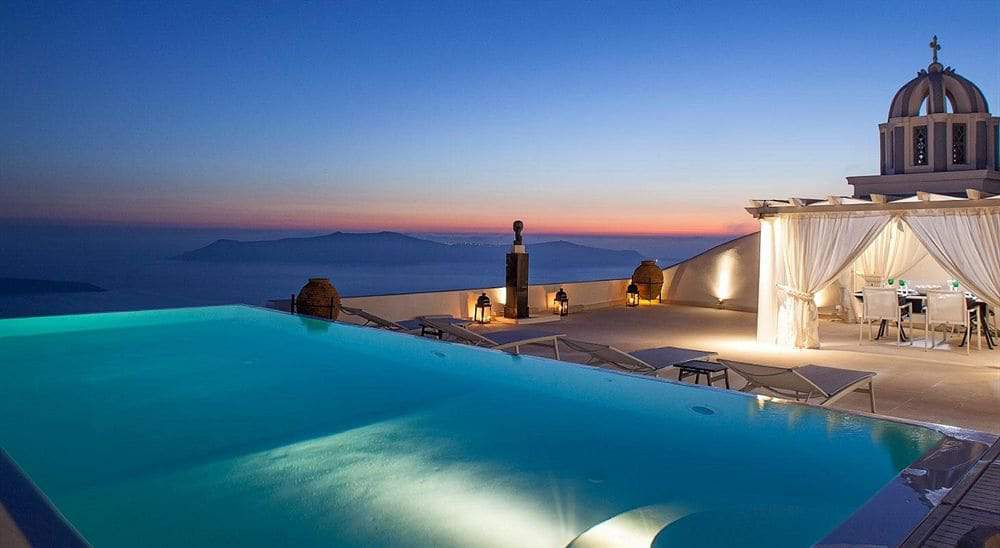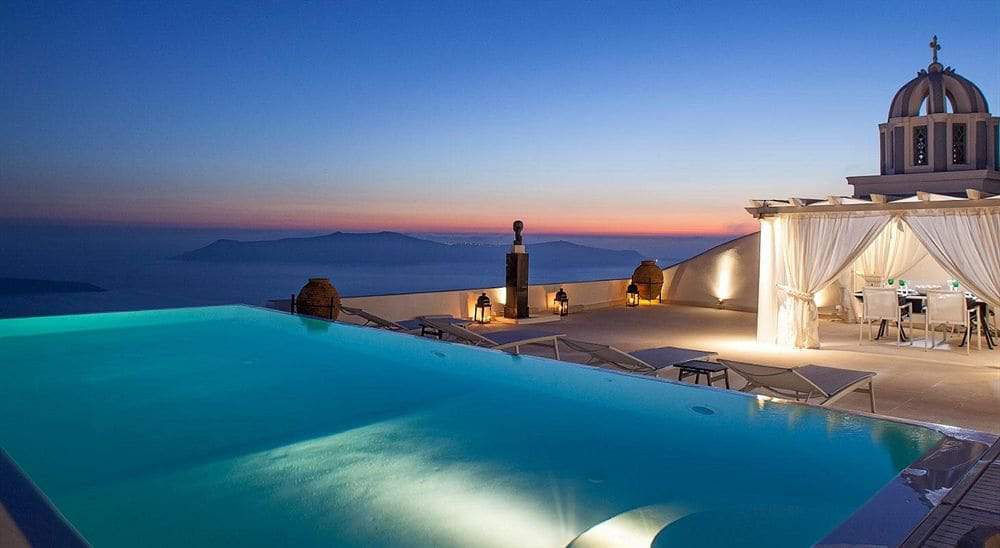 All suites and rooms are fully air-conditioned so you don't have to worry about feeling hot inside the room. The view from this place is so good that you will probably take lots of pictures and you won't know the amount you have taken. Honeymooners should consider booking the Rooftop Honeymoon Suite because aside from having spectacular views, it also features a terrace.
Pension Petros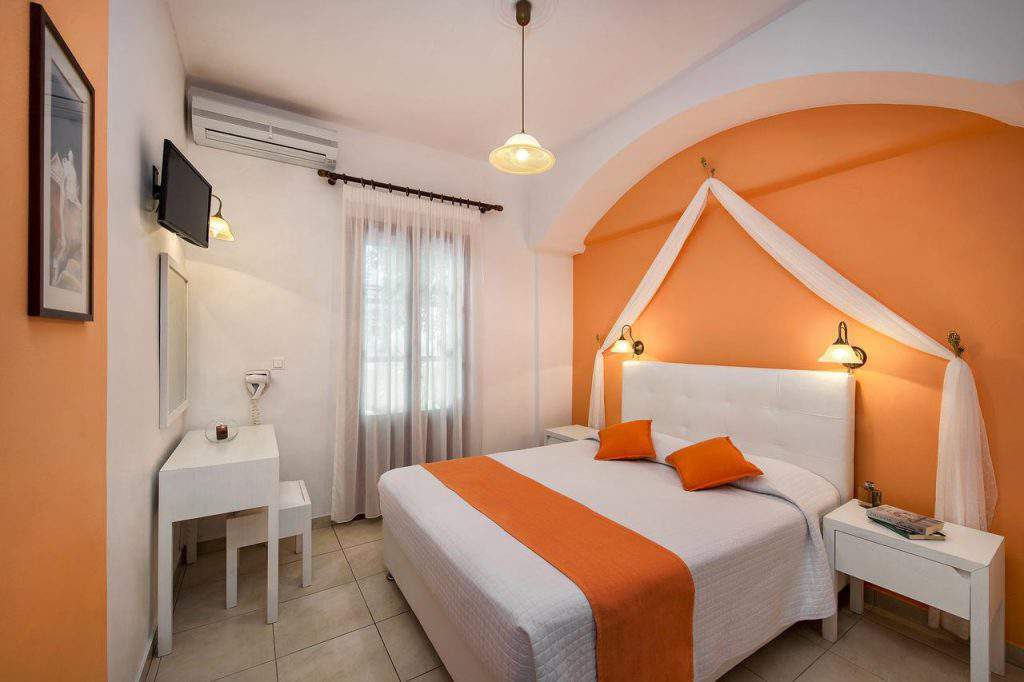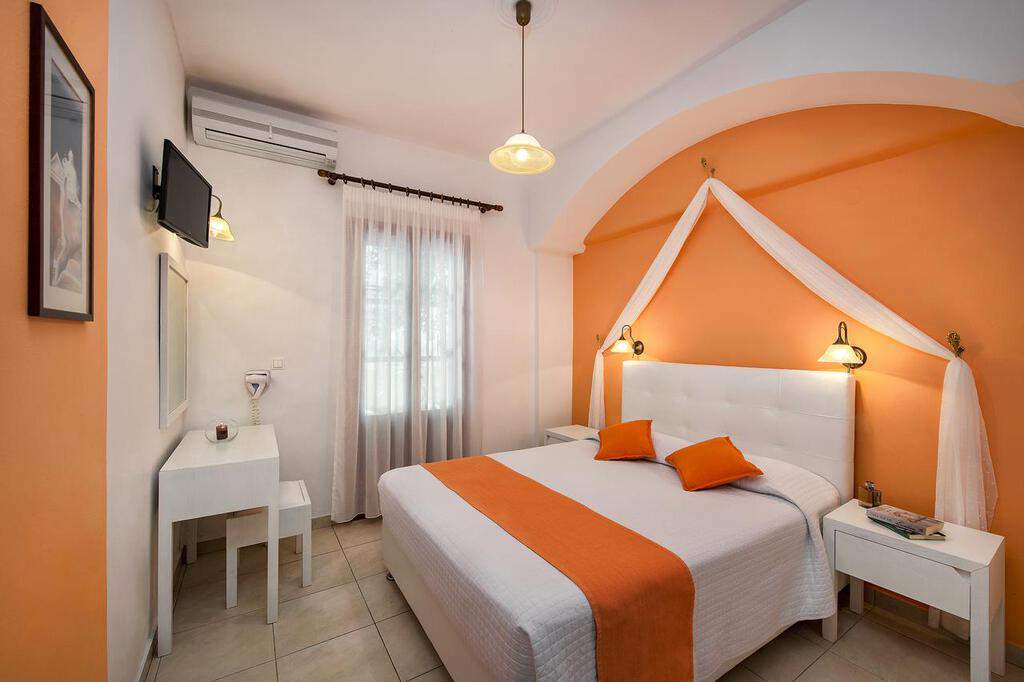 This place is an ideal location since it is a few meters from the town square. Guests can mingle with each other at the swimming pool. The rooms are equipped with everything you need and most important of all, they're comfortable.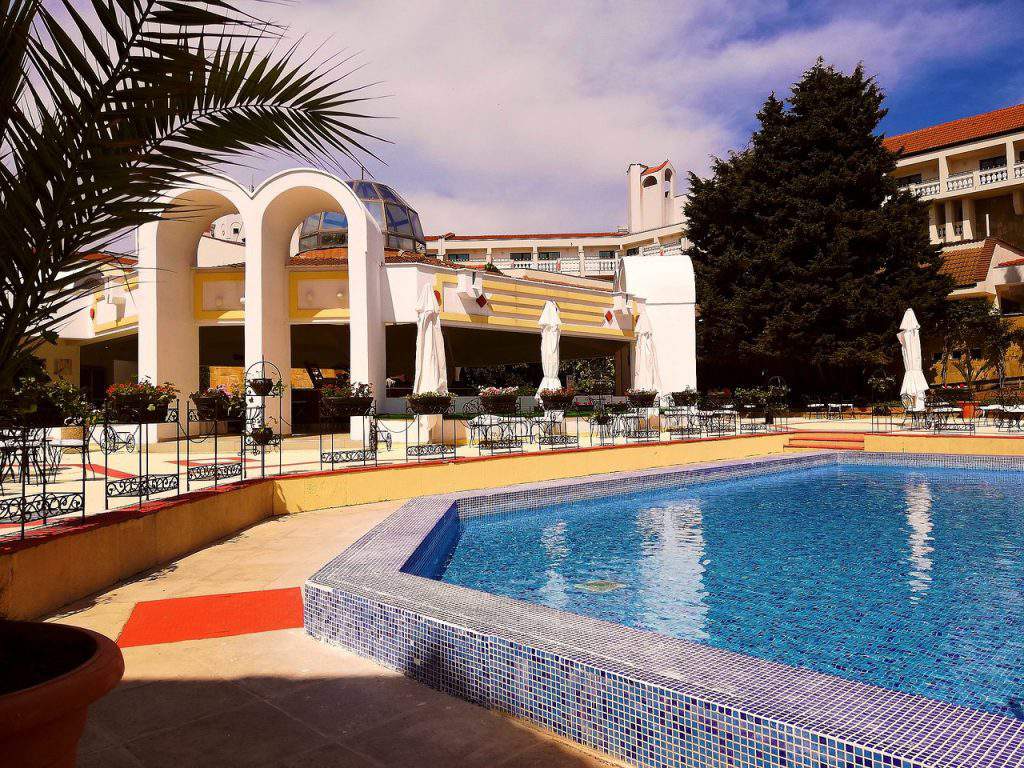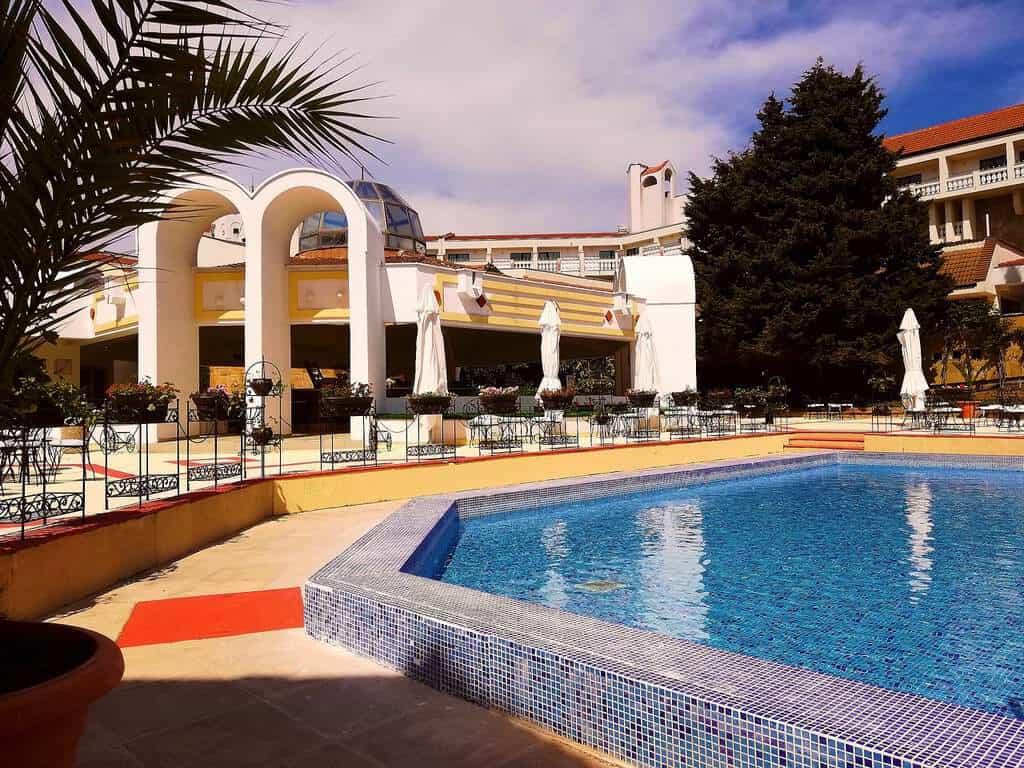 As many as 3 guests can sleep in their comfy rooms. Its location is centralized as it is near shops and restaurants. The Internet here is very fast too so you can immediately update your social media accounts. There is also a fantastic restaurant that serves great food.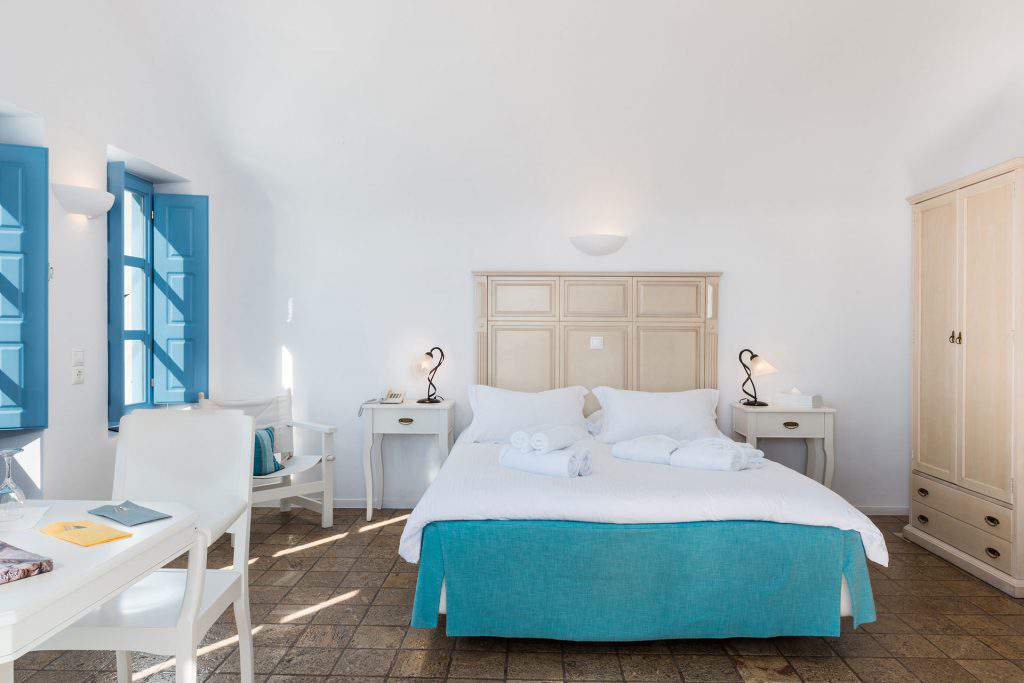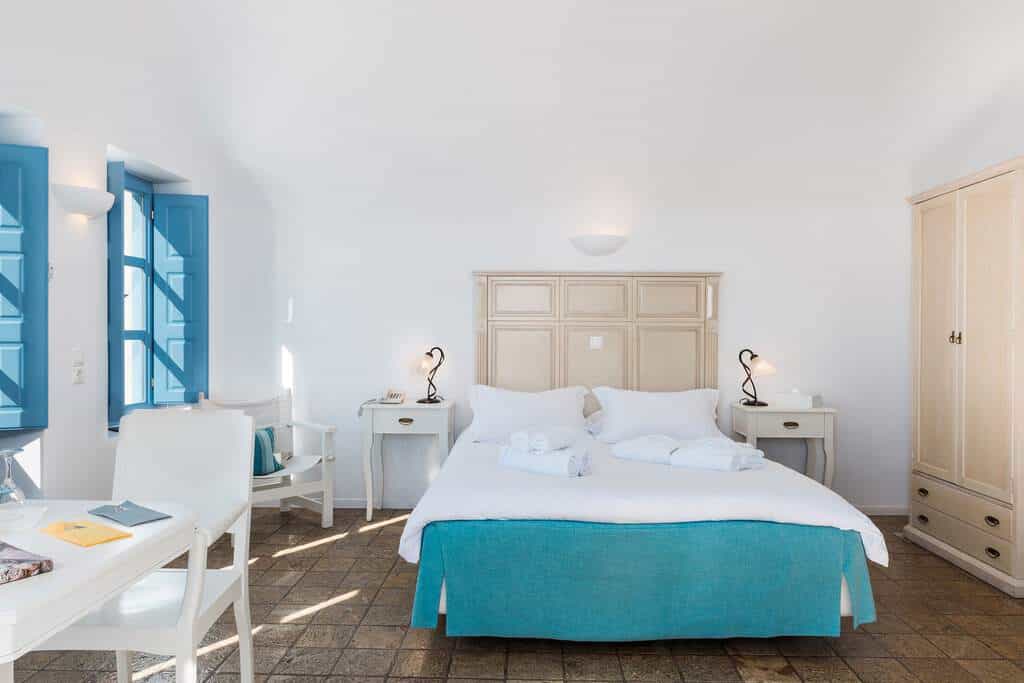 In this hotel, breakfast will be served right in the private balcony of your room. If that doesn't start the day right, then I don't know what does. The hotel is accessible and there is a small pool to mingle with other guests. The caldera view is awesome and there are 6 suites that exemplify what nice architecture is all about.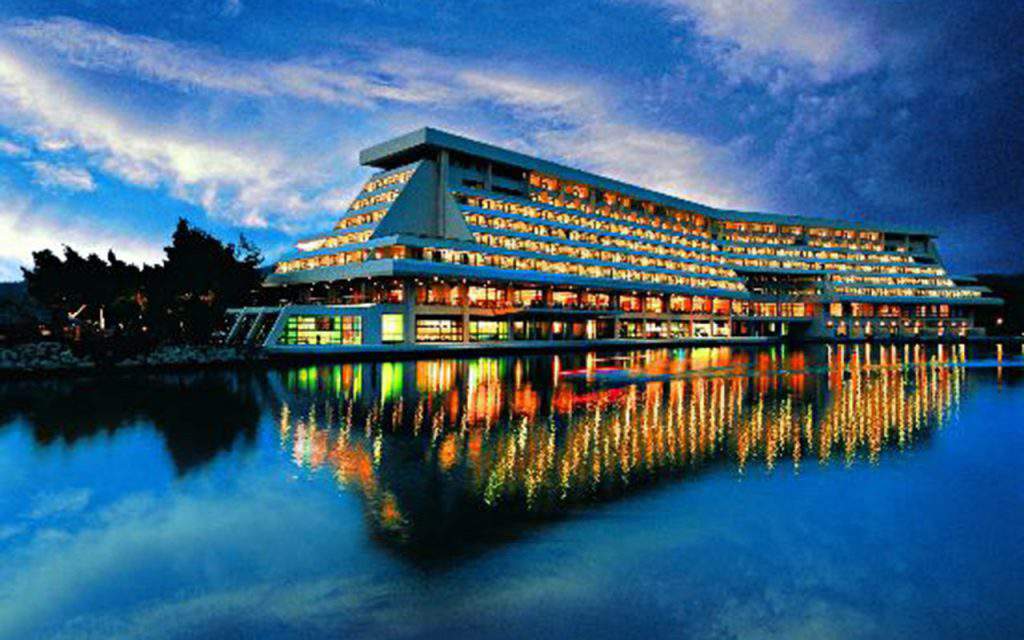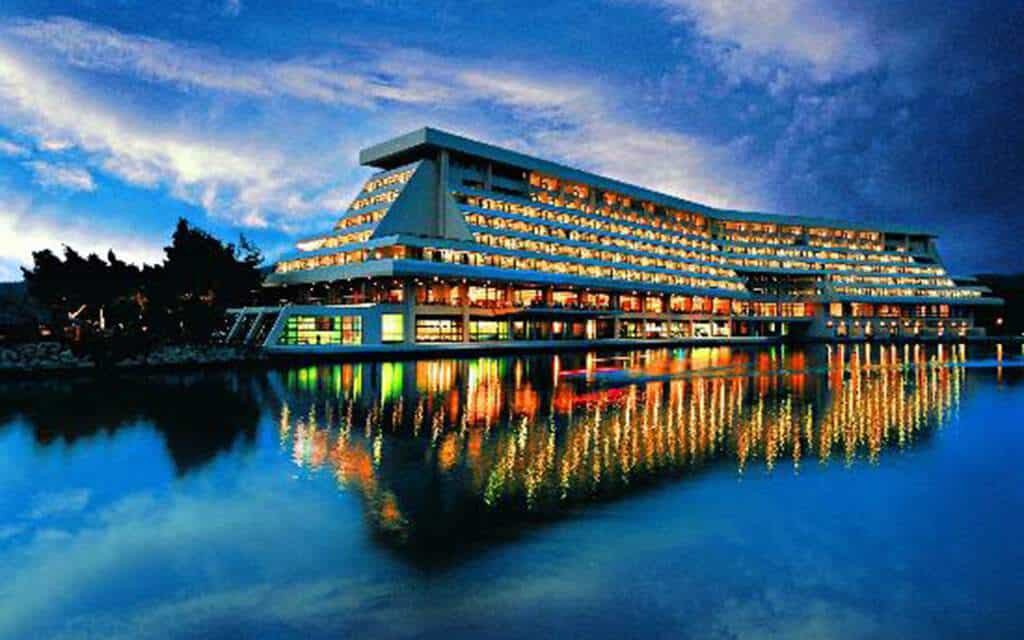 There is nothing classy about this accommodation and they don't need it to impress you. Their beachy theme is what will make you fall in love with their hotel apart from the great caldera view. It is also near the trail where you can ride a donkey to the caldera. There is not much facilities but you won't need that if you are always out of the hotel anyway.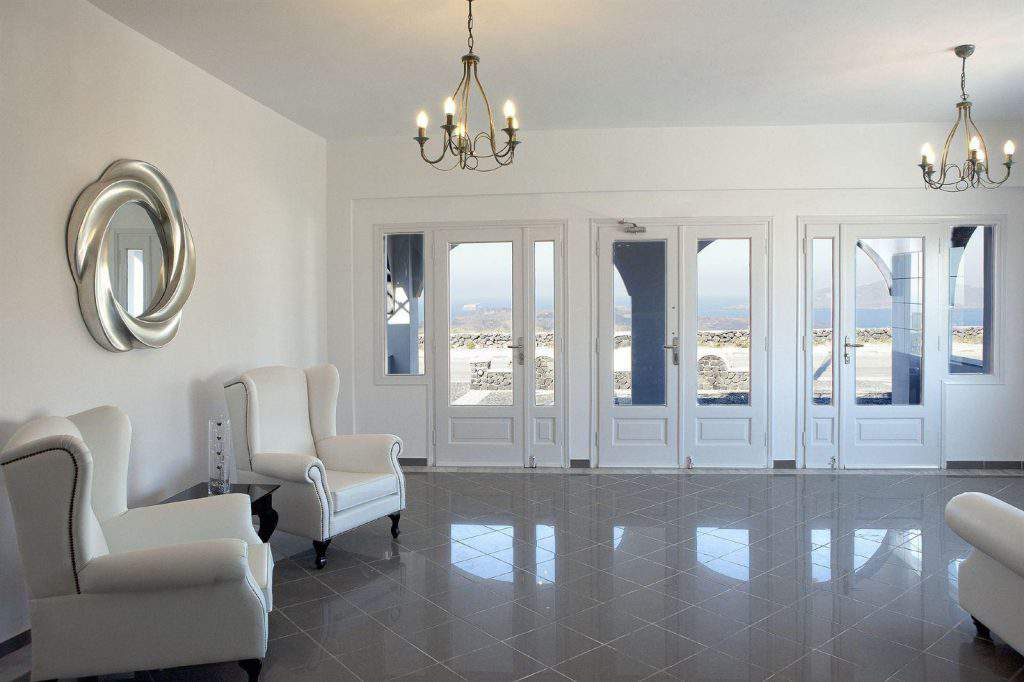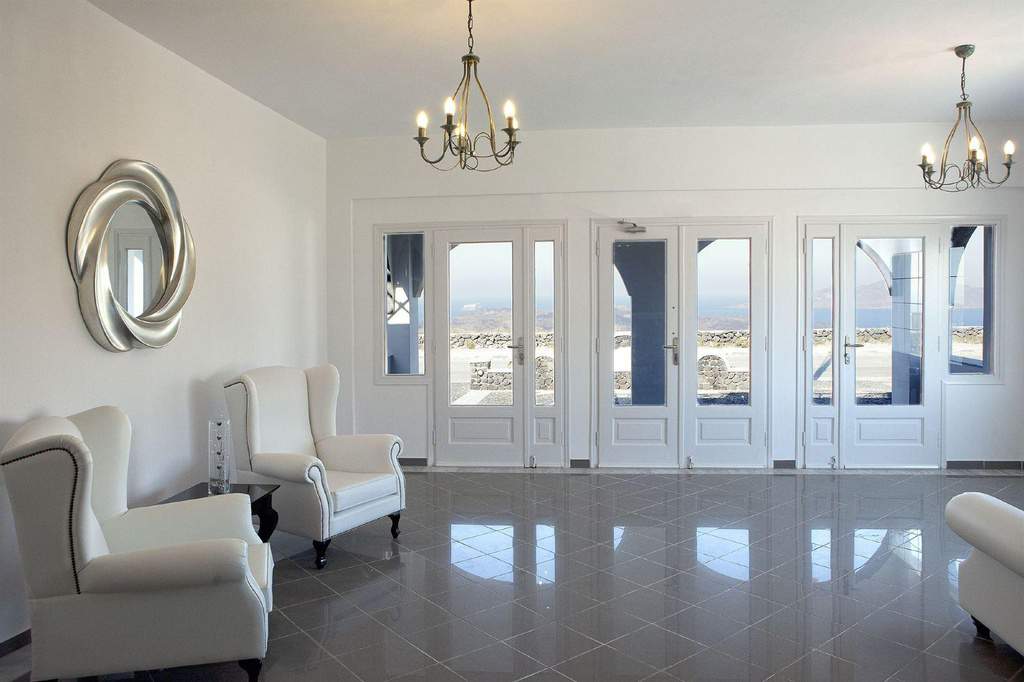 The rooms are the highlight in this extraordinary hotel as they're very clean. Some are one-bedroom while some are two but almost all have patios. For some quality time, chill at the pool with the other guests. They also have a restaurant that serves great local food.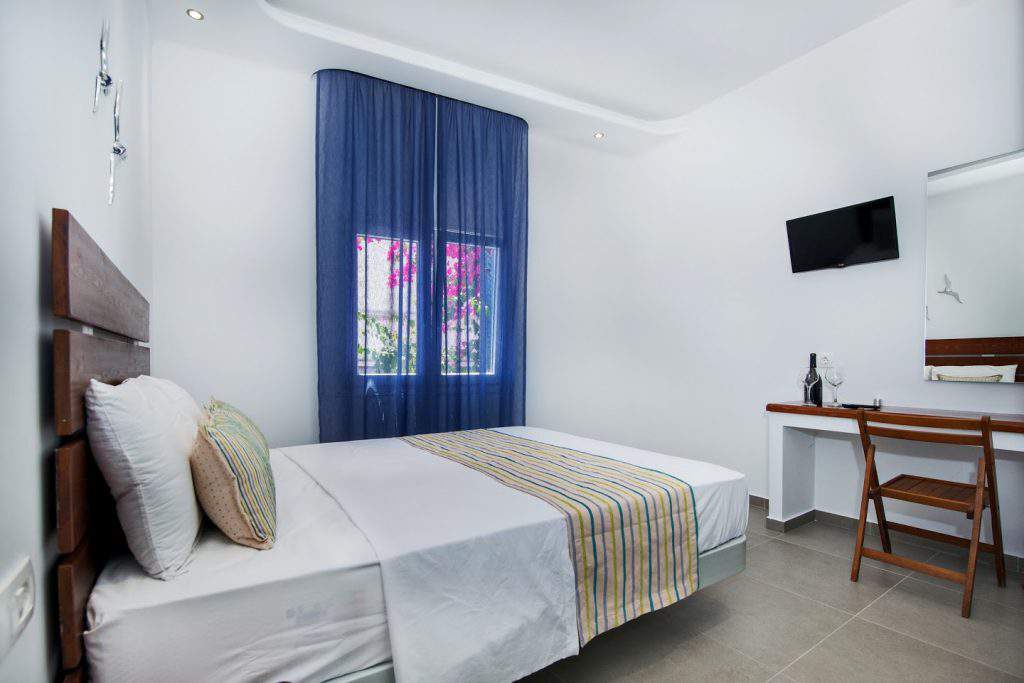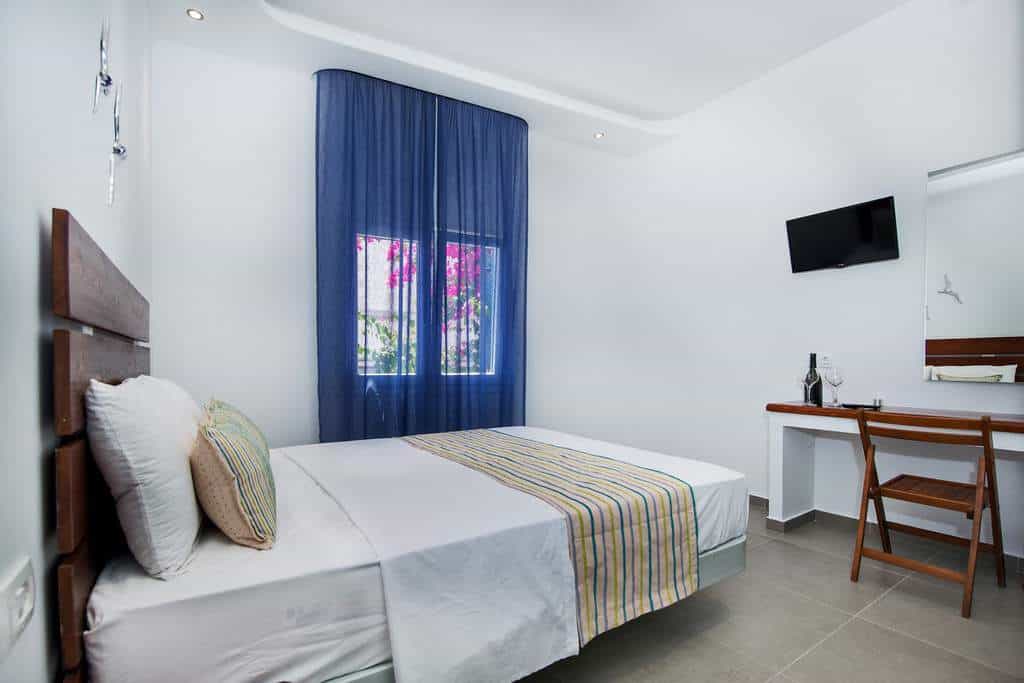 They're located right in the middle of Fira and that's not a bad thing at all because all the bars and shopping centers are very accessible. The rooms are pretty dandy as each one features a fridge and an air con.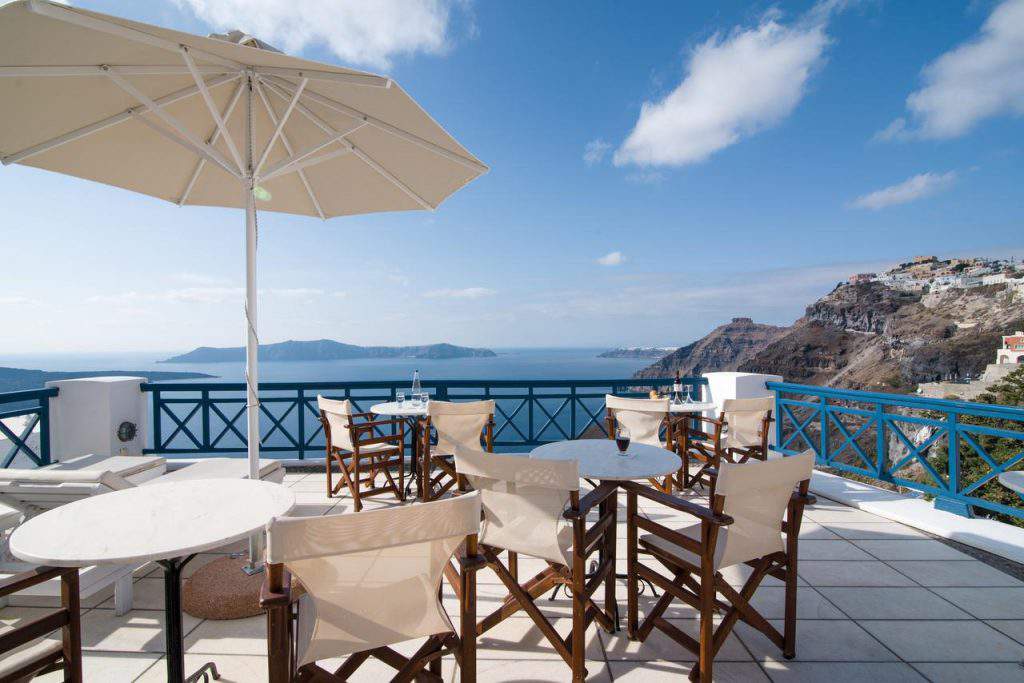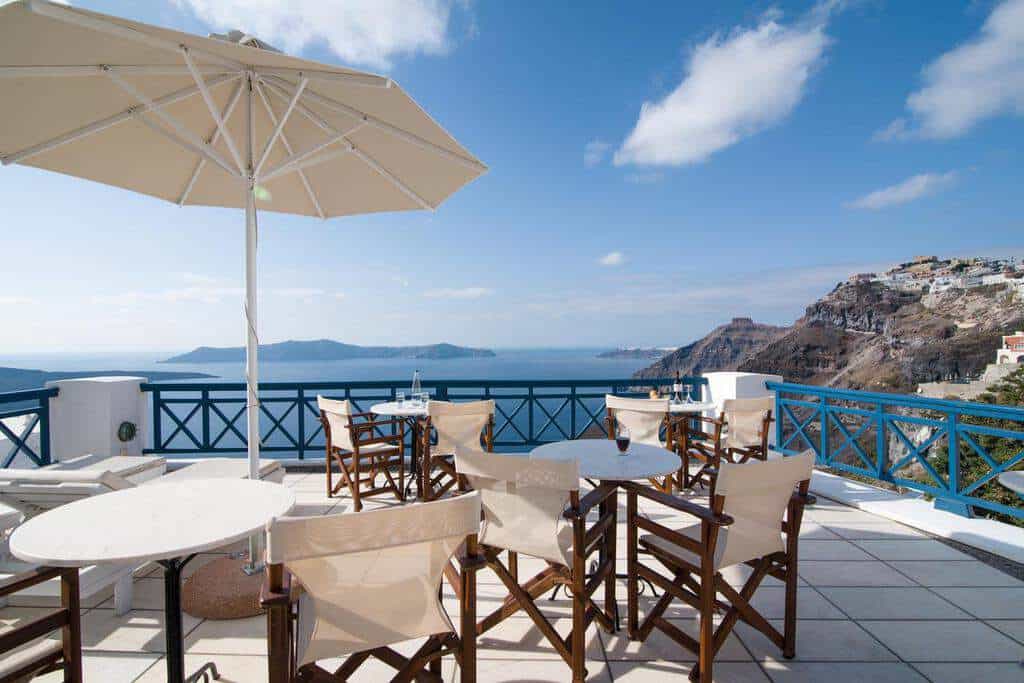 Not all the rooms in this hotel have great views so you may have to ask them to put you in one that has. Either way, you're going to get a clean room coupled with their fantastic service. It is also great to hang out at the shared sundeck that has a wonderful view of the ocean.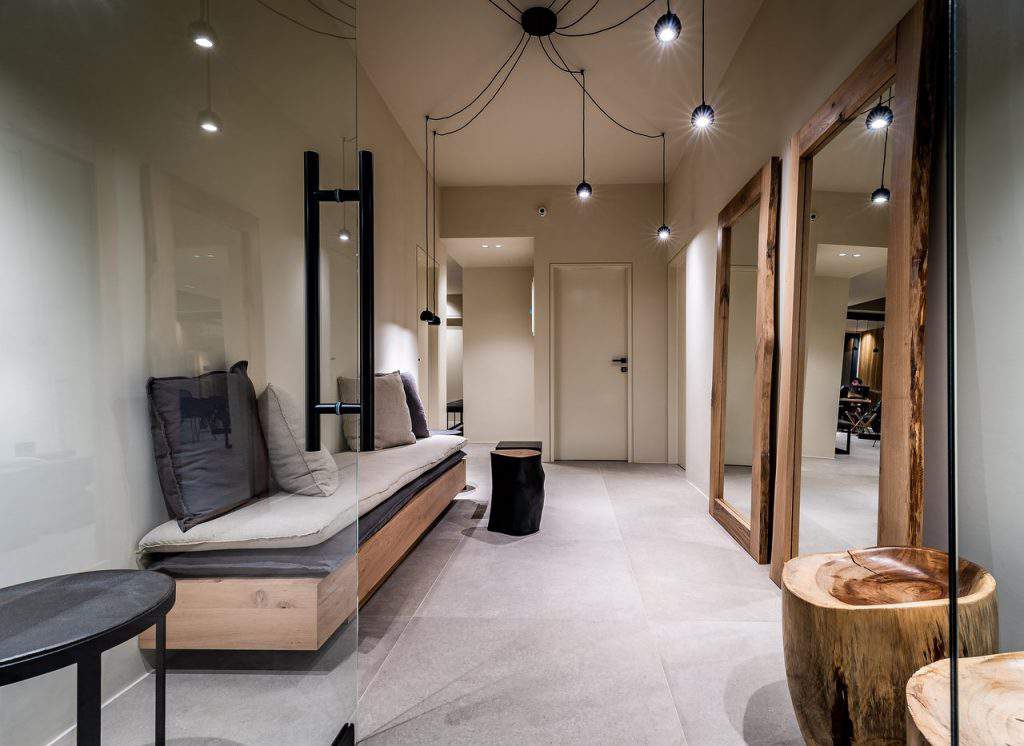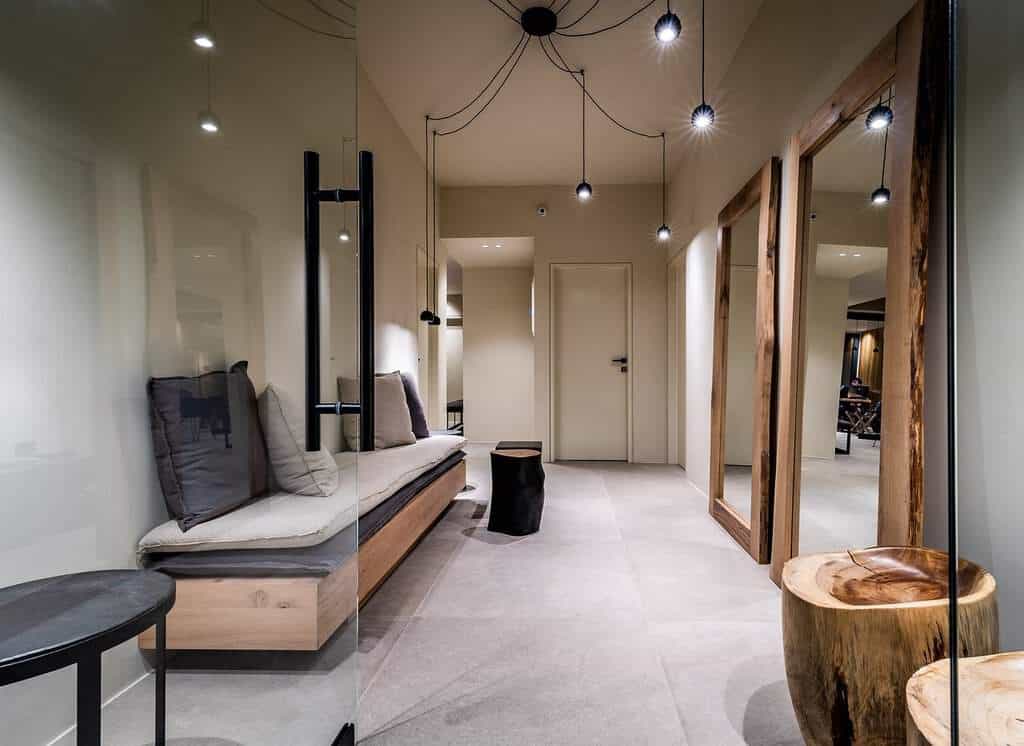 This is in a great location as it just a few meters away from the main square. The rooms are comfy and each one features a balcony and tiled floors. Whenever bored, guests can spend time at the shared pool.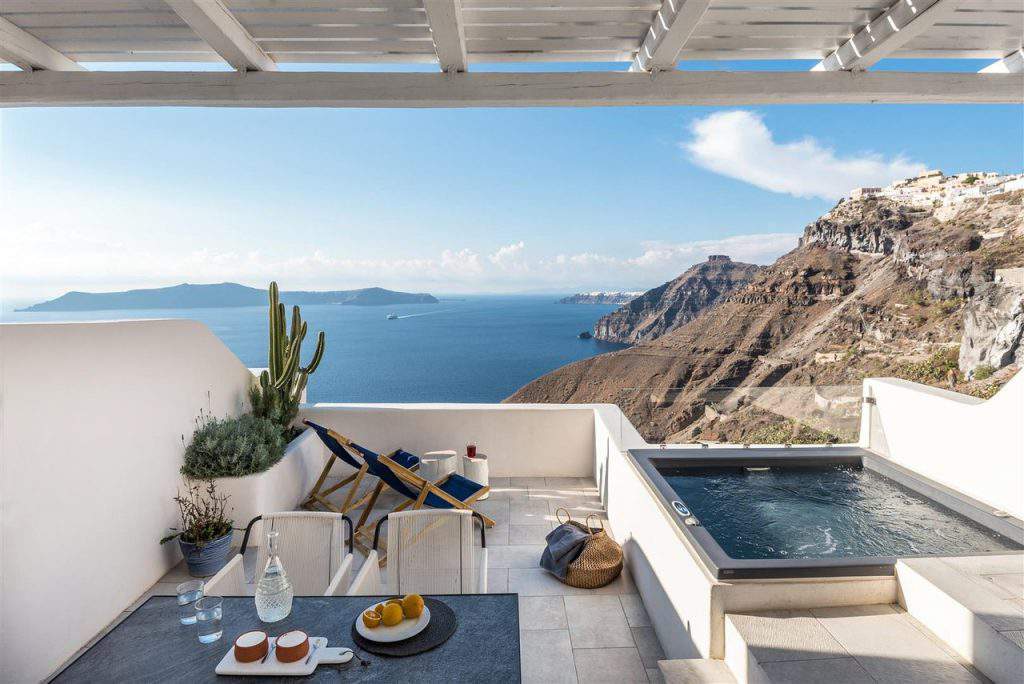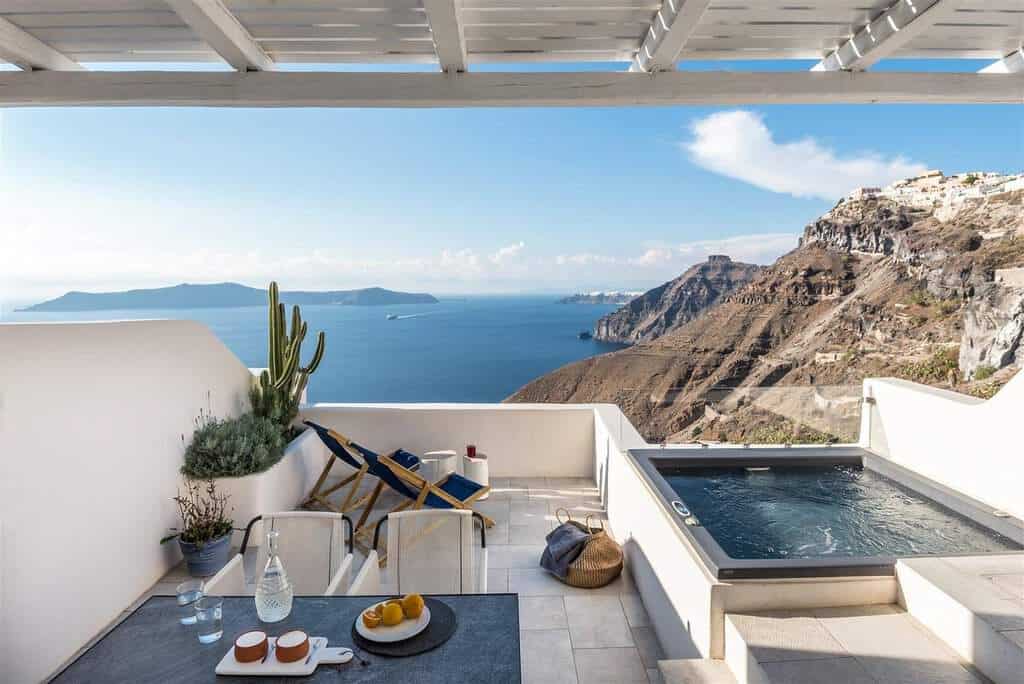 If it is one thing that separates this place apart from the other hotels, it is their marbled bathrooms. They really made an effort in beautifying their comfort rooms as they also have either a rain shower or a Jacuzzi. There is even a rooftop bar where you can make new friends while enjoying some drinks.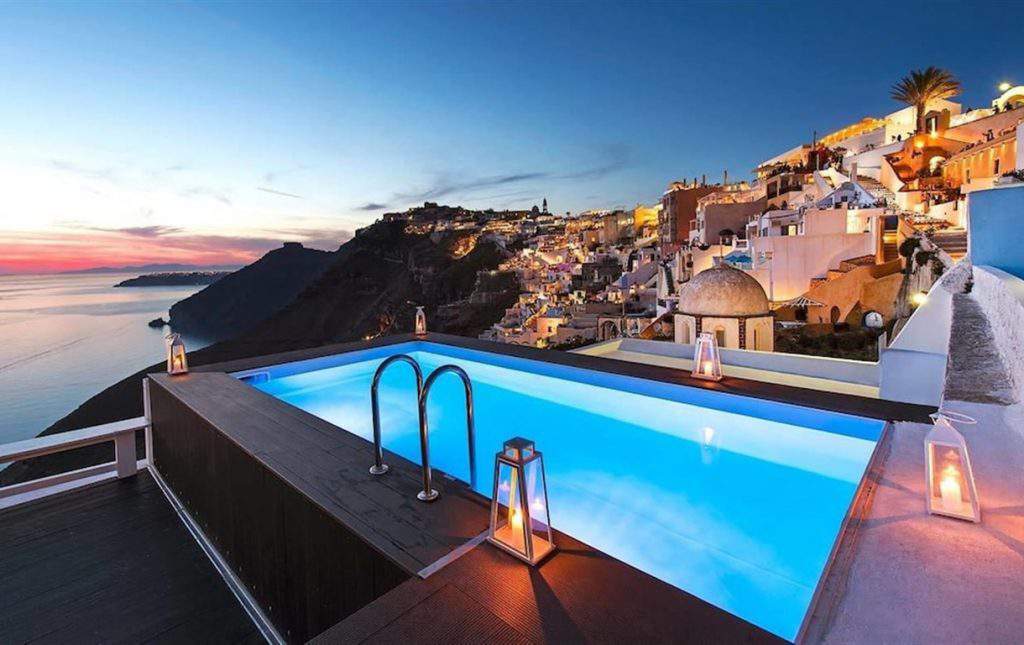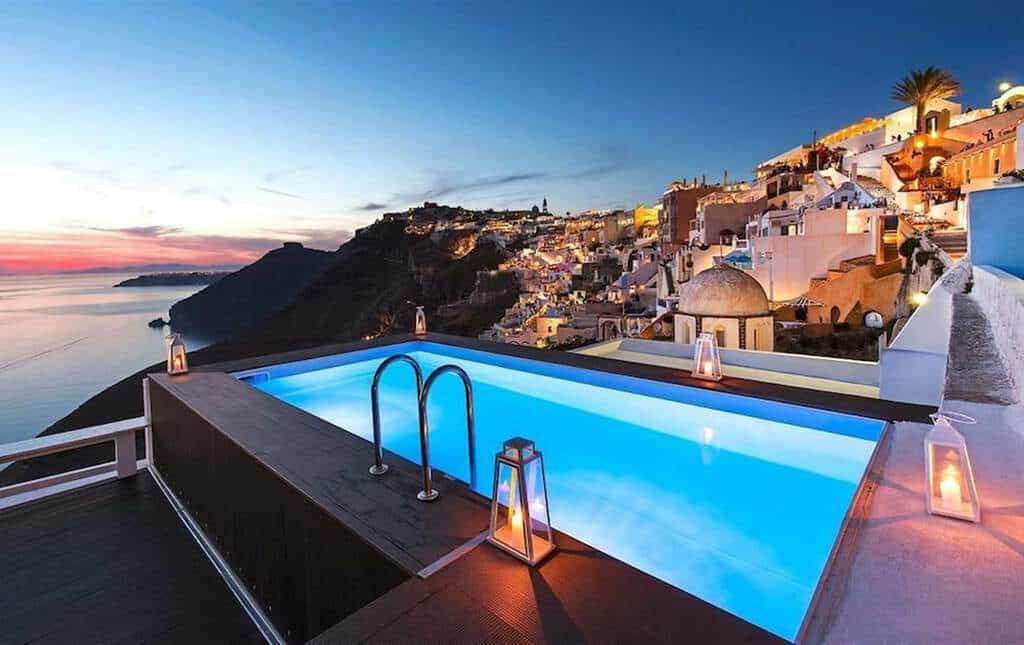 The rooms are nicely decorated and they're all equipped with balconies that offer wonderful views of the caldera. There is even a sundeck where you can check out the sea while making friends with other guests. The largest is the family cave suite as it can accommodate a maximum of 4 people.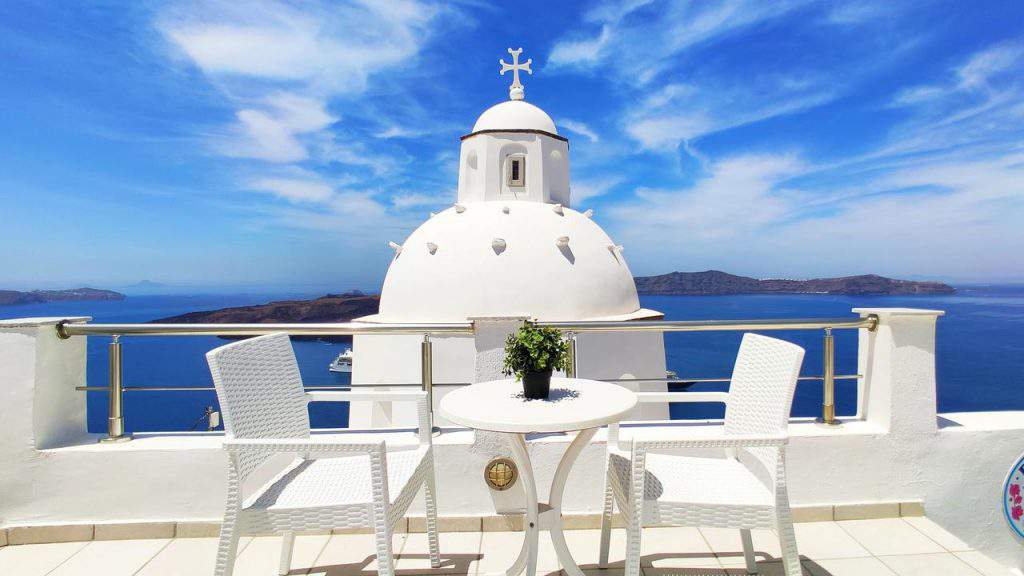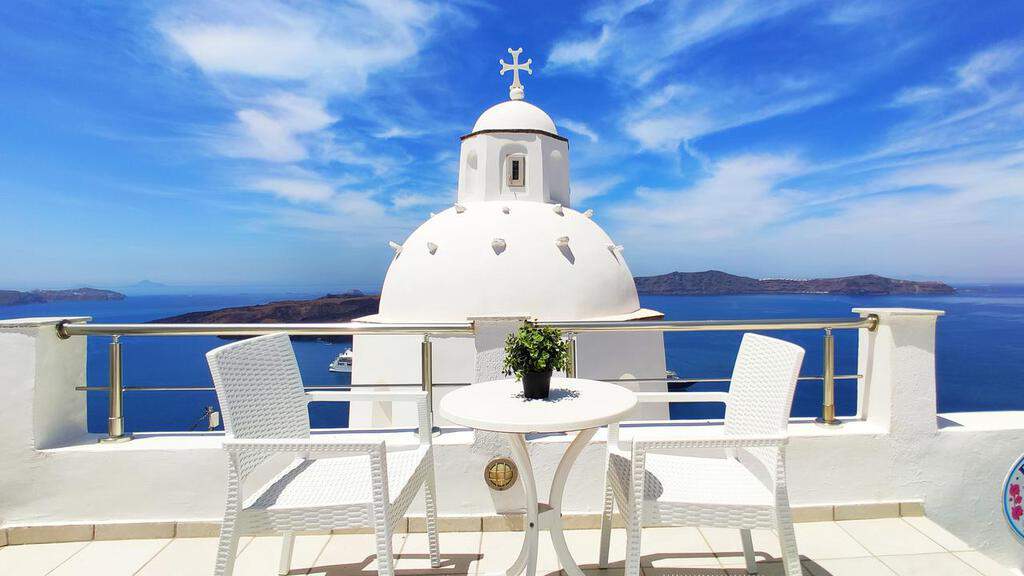 There are only five rooms here and no matter which one you choose, you can assure their well-trained staff will make sure it is very clean. Apart from that, each room includes a fridge and free Internet so you can download movies and send emails. Their shared terrace is not to be overlooked as it gives a nice view of the caldera.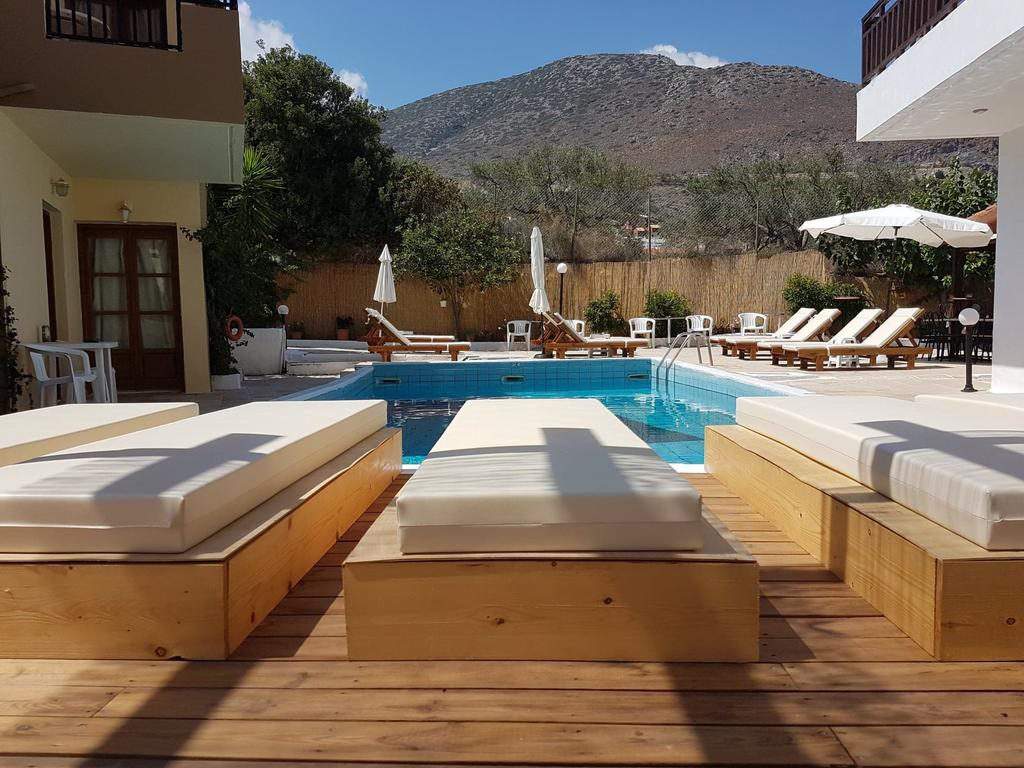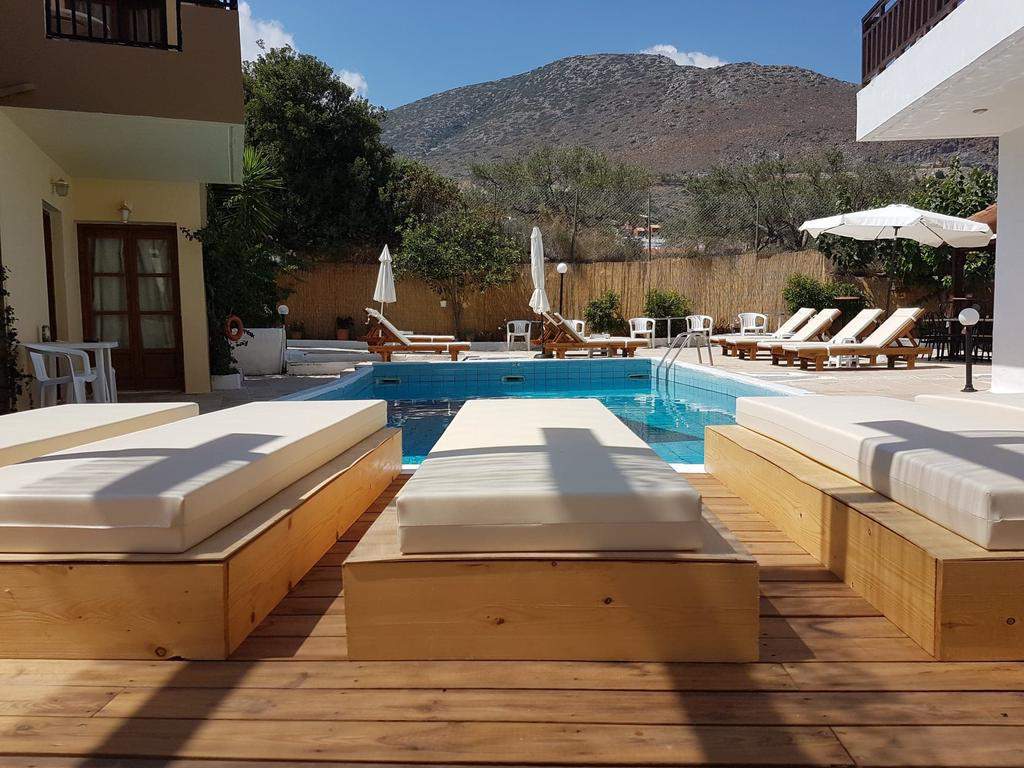 There are 17 rocking rooms here that were made to look like caves and they all have private patios. Each room can accommodate as much as 5 people and you can cook your own food since they also have kitchenettes. As for the breakfast, you're going to have it at their terrace with the other guests. There is nothing like eating good and getting to know new people at the same time.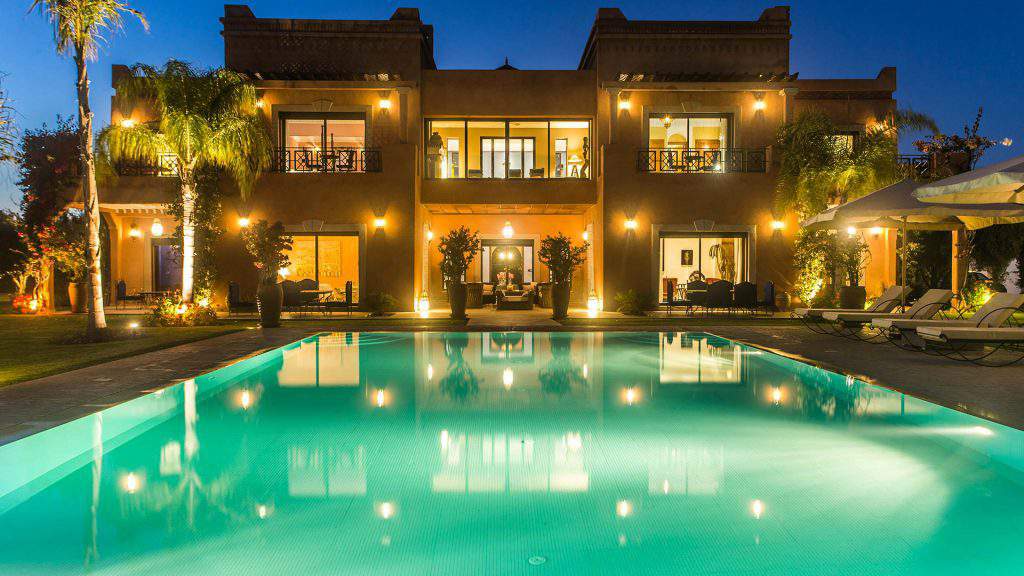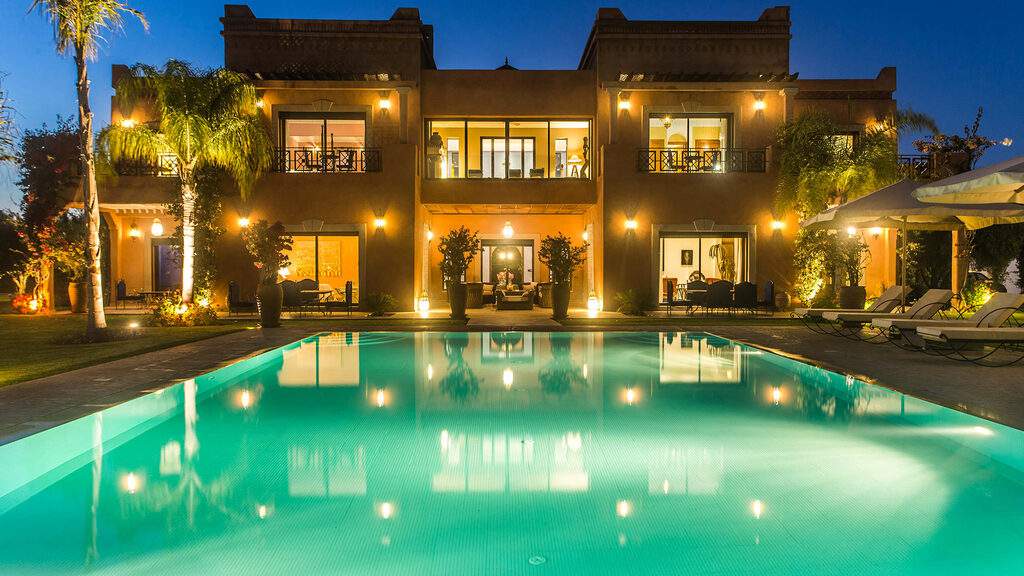 Your jaw will drop when you get a load of the apartments here. Also, the place is a few meters away from the central square and caldera. All apartments are equipped with all the things you need including a patio and a fridge. For all the guests, there is an outdoor pool for everyone to hang out at.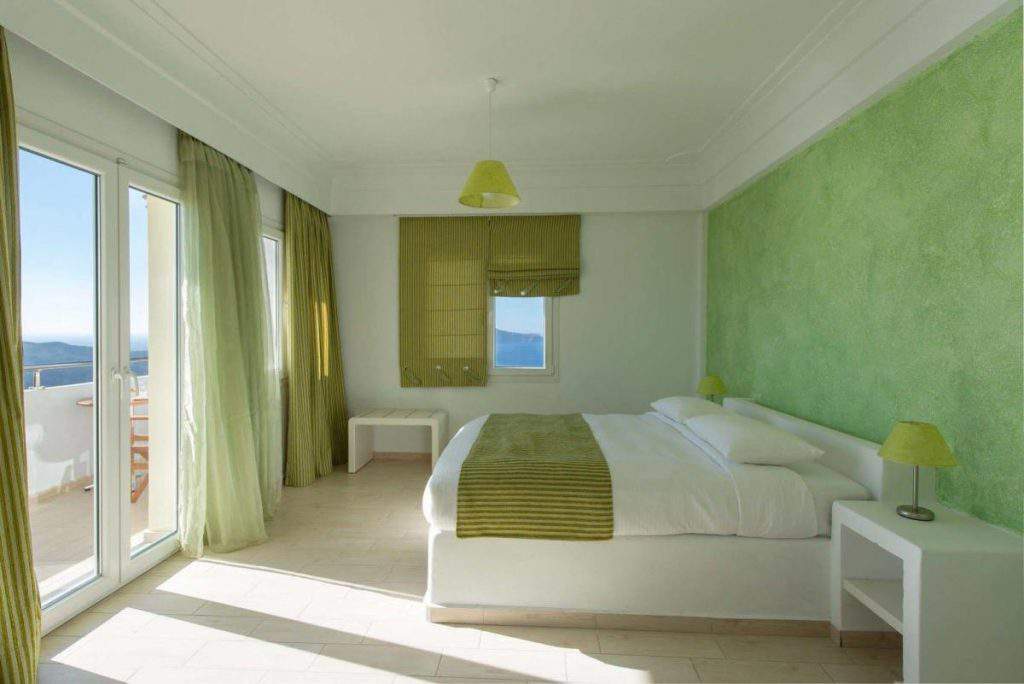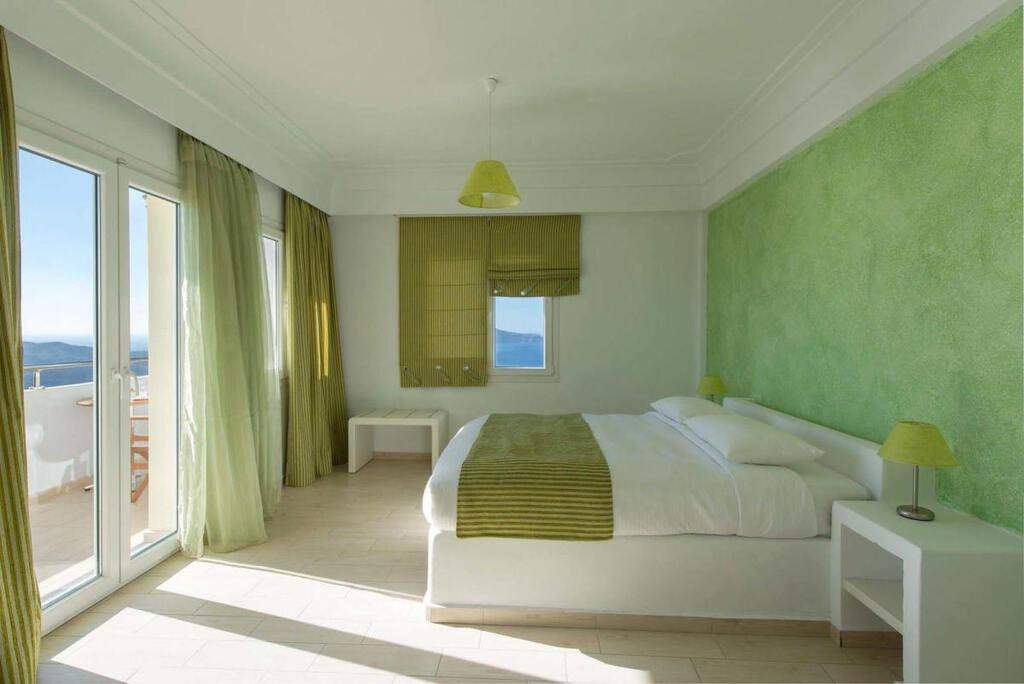 Only good things will come out of your mouth when you get a load of the rooms' interiors here. What's more, there are fantastic views of the caldera. Additionally, you can meet the other guests at the quaint pool bar.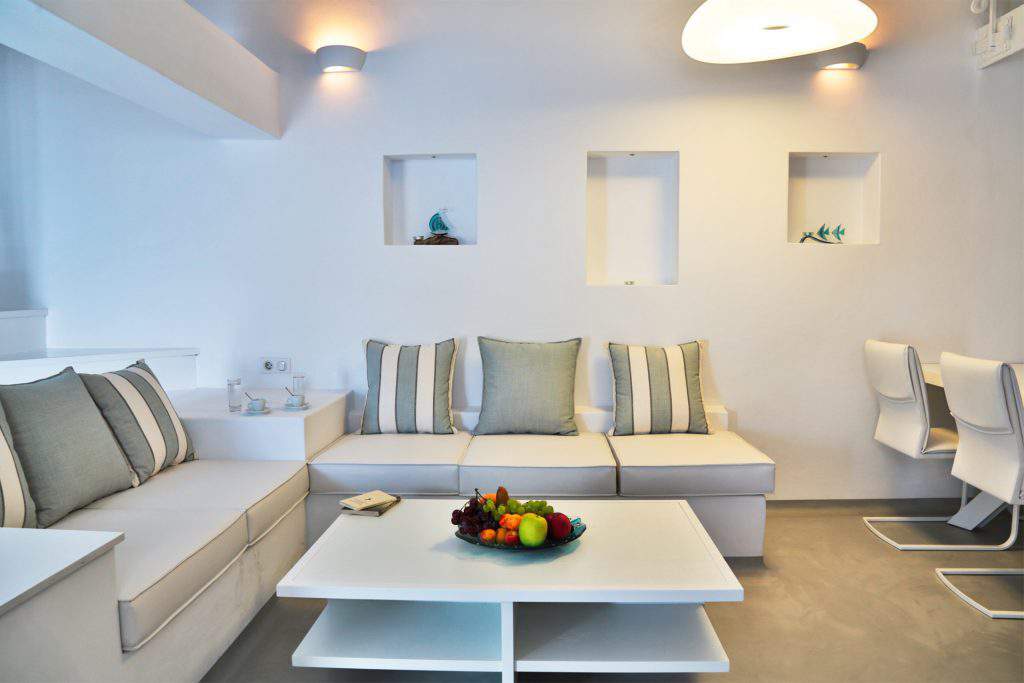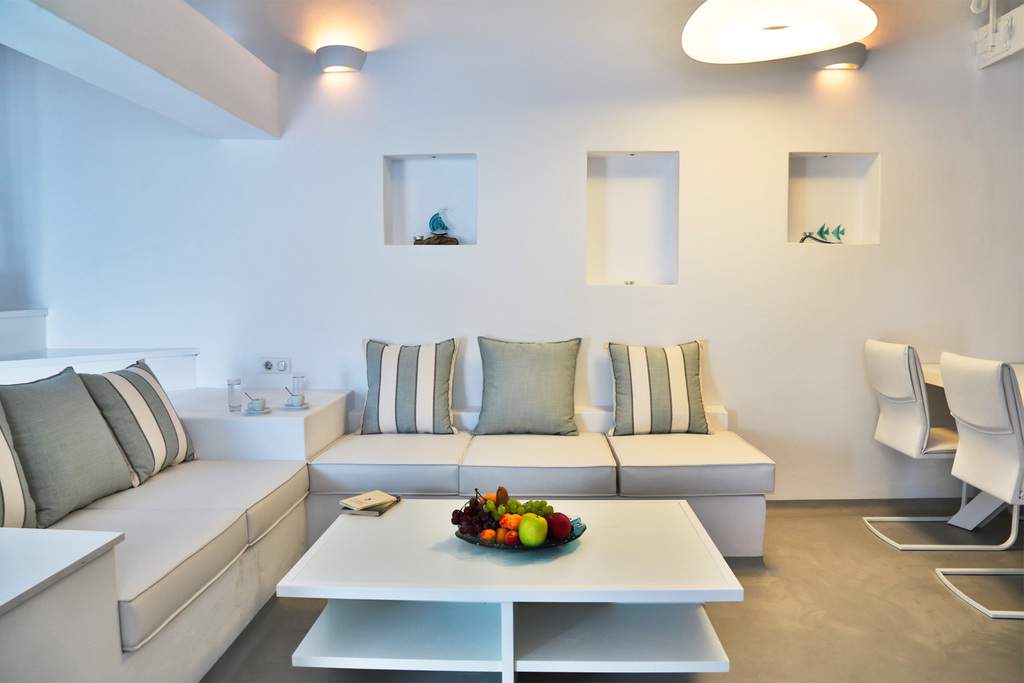 You got the option between choosing a villa and the honeymoon suite. If you're with your partner, there is no question the honeymoon suite is the perfect option as its interiors are lovely. Both choices include a private Jacuzzi and a nice patio.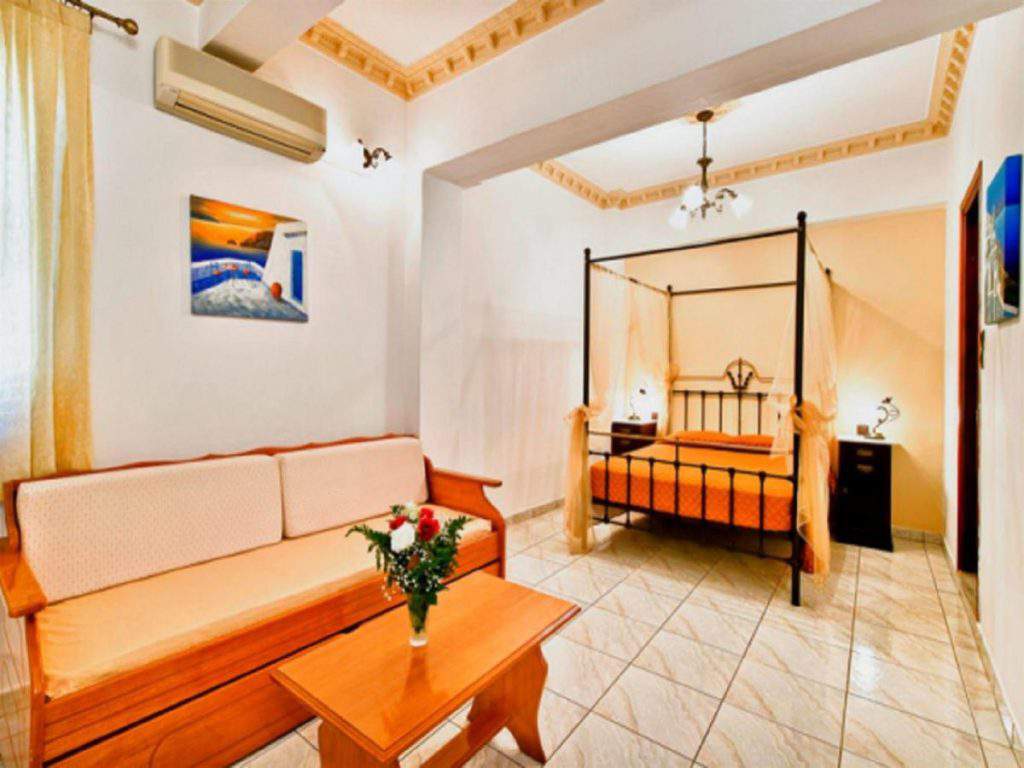 This hotel is very affordable and each room can accommodate a maximum of 4 people. For all the guests, there is a lounge to hang out at. One thing to keep in mind is that the walls are thin so you may hear some snoring coming from the other room. Therefore, it would be best to wear earplugs while sleeping.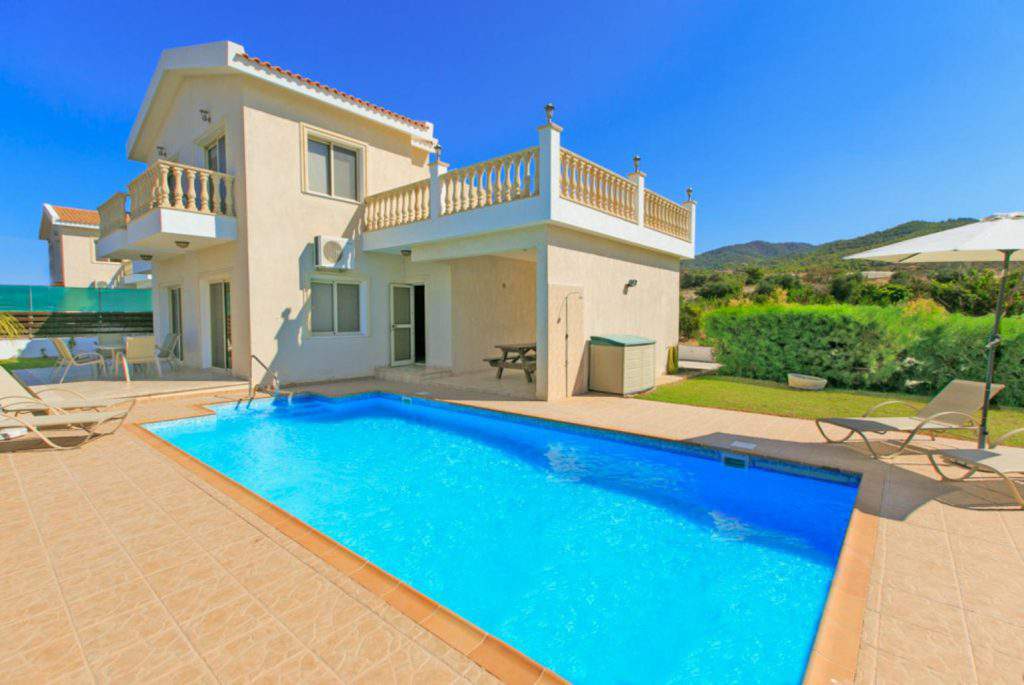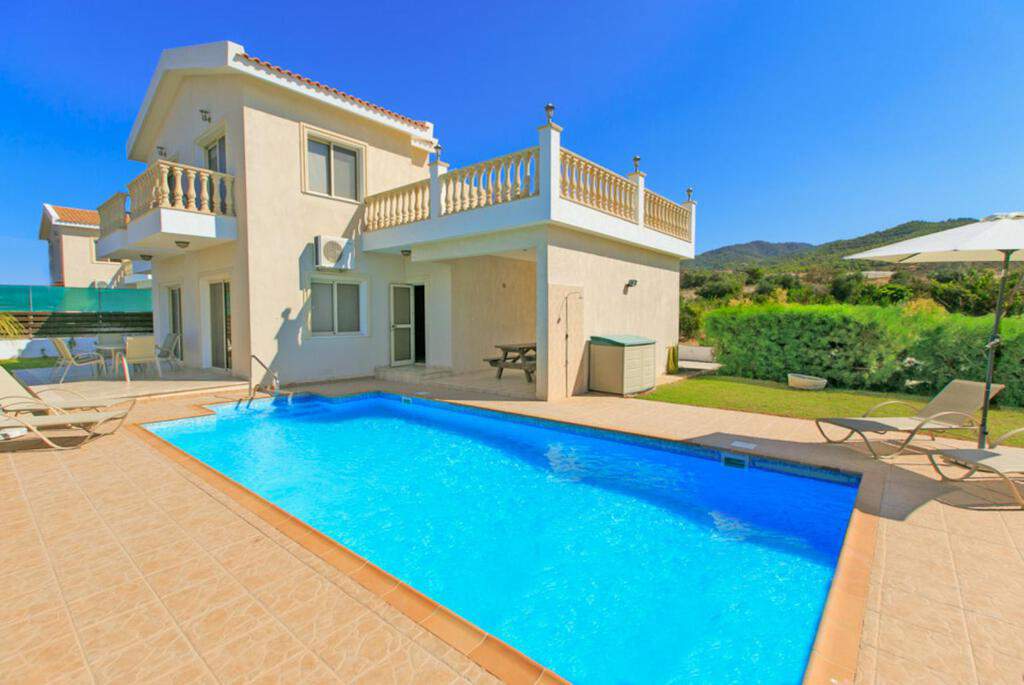 This hotel is in a great location as it is just walking distance from central square and the caldera. In addition, cooking at home is made easy as each room has a fridge. There is no doubt you will get what you paid for in this room because of the fantastic views at your private patio. There is also an outdoor pool that provides great bonding for the guests to have with each other.
Tips For Visiting Fira
Inexpensive Fira restaurants
When you are at main square of Fira, there are many affordable restaurants. One place that has a great selection of food is The Crepe House. Even though it is popular for dessert, they also serve savory crepes and cold drinks.
Restaurants at Main Square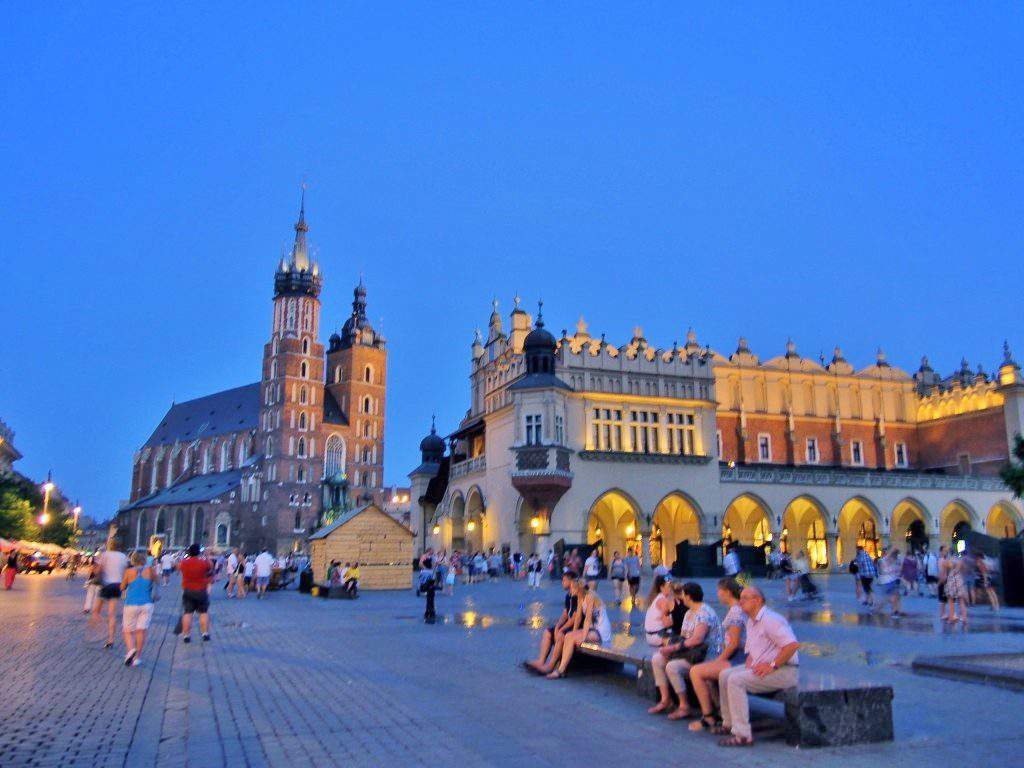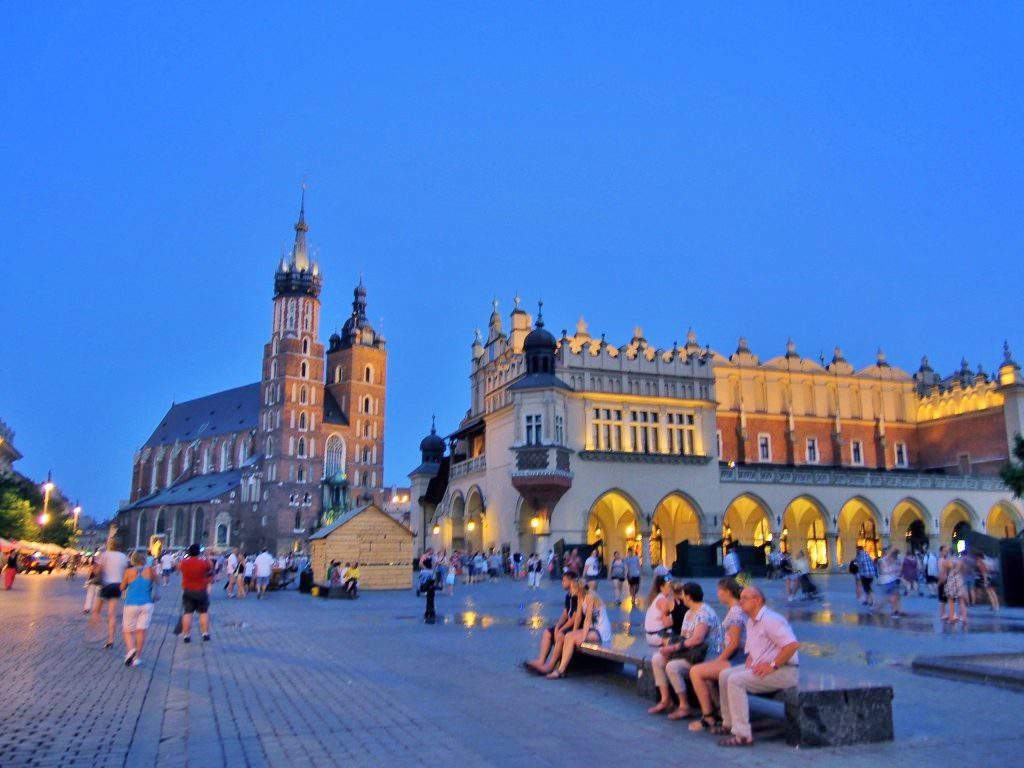 There are a lot of restaurants in main square and most of them are pretty decent. The ones people line up for are Mama's House and Lucky's Gyros. These two have garnered quite a following during the years because of how well received their food is.
Fine Greek – Italian restaurant in Santorini
There is nothing like having a wide variety of choices in a restaurant and that is exactly what you're going to get with Mama's House in Fira. Not only are you going to get a wide selection of Italian food on their menu, you're also going to get Greek food.
Best gyros in Fira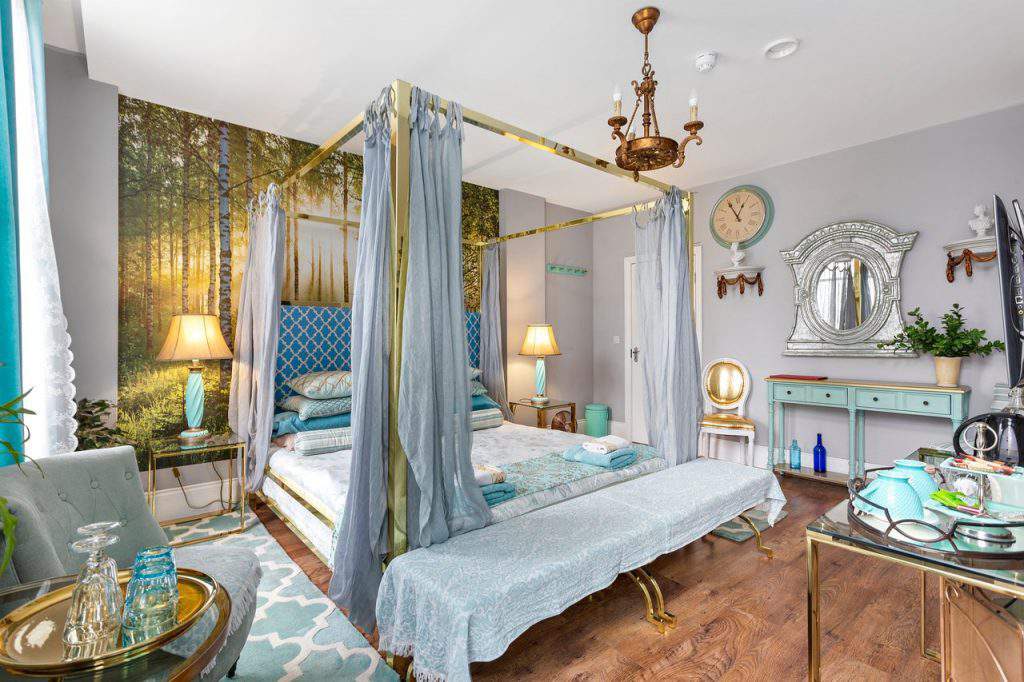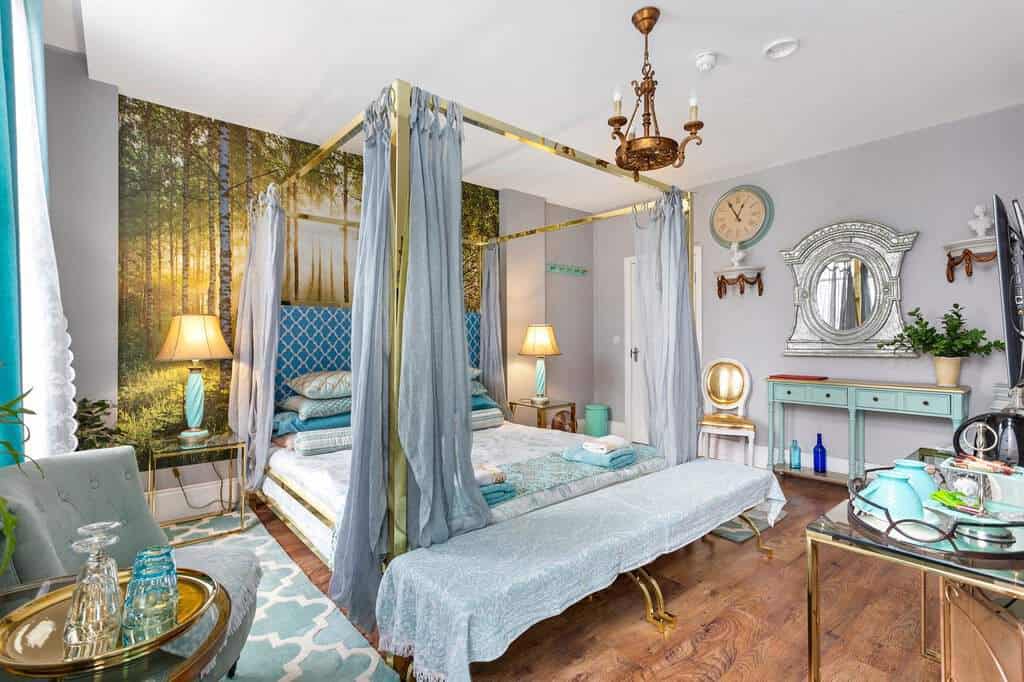 When you ask random people on the street about which restaurant serves the best gyros, they are definitely going to say just one place and that is Lucky's Gyros. Not only are their gyros delicious, they're incredibly cheap too.
Traditional food in Fira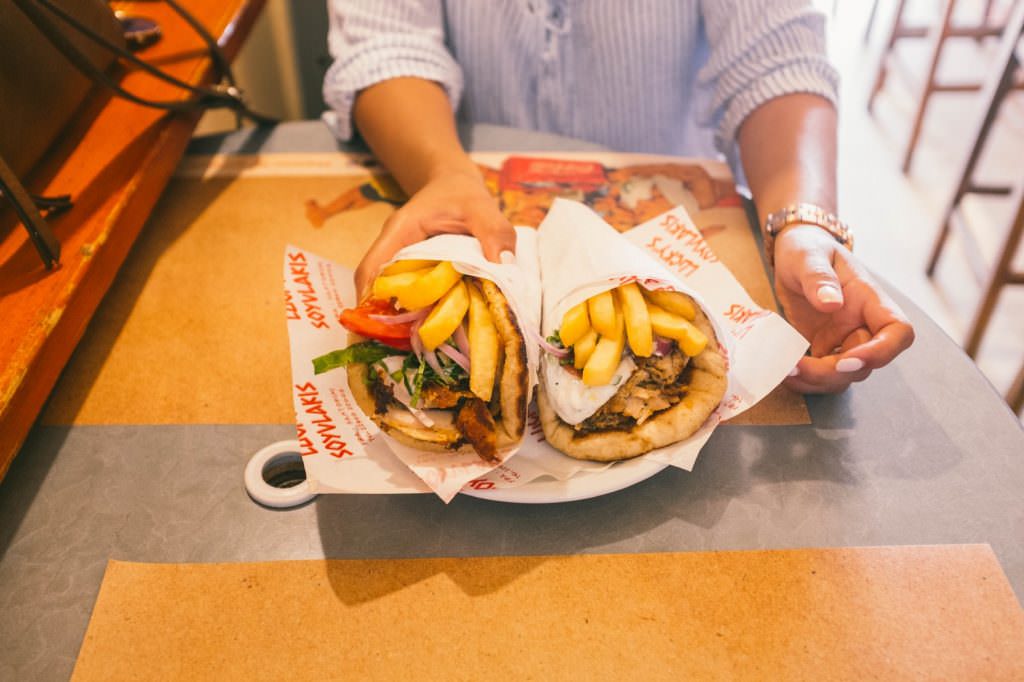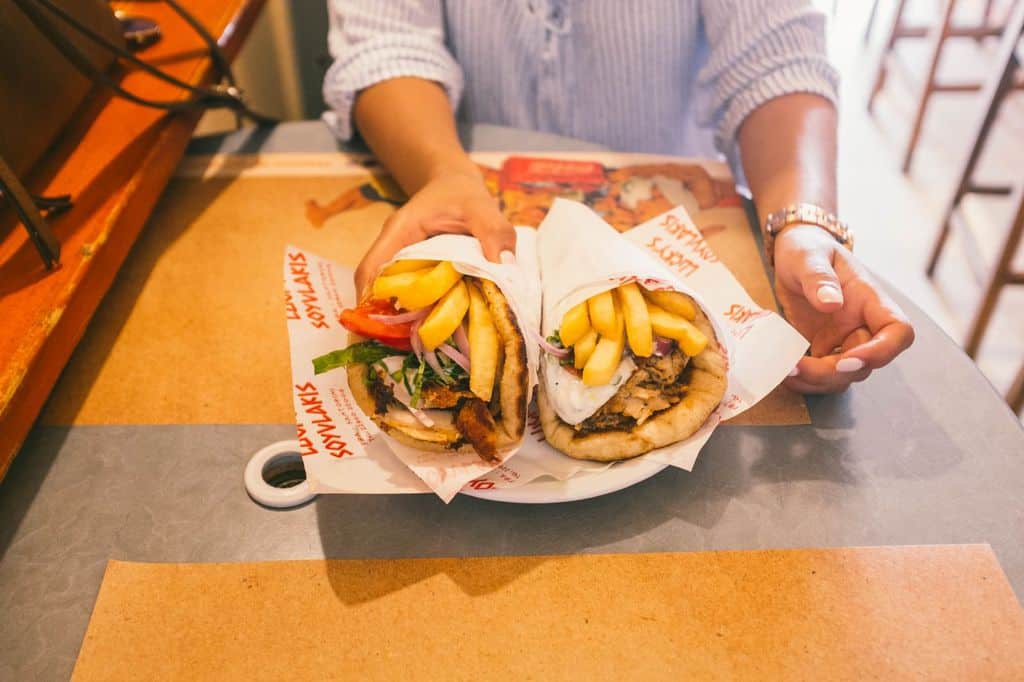 For a tourist, it would always be a great experience to eat traditional food in any place he visits. That is a great idea in Fira and the best place for that would be Nikolas Taverna as they serve traditional food like no other.
Peaceful restaurant in Fira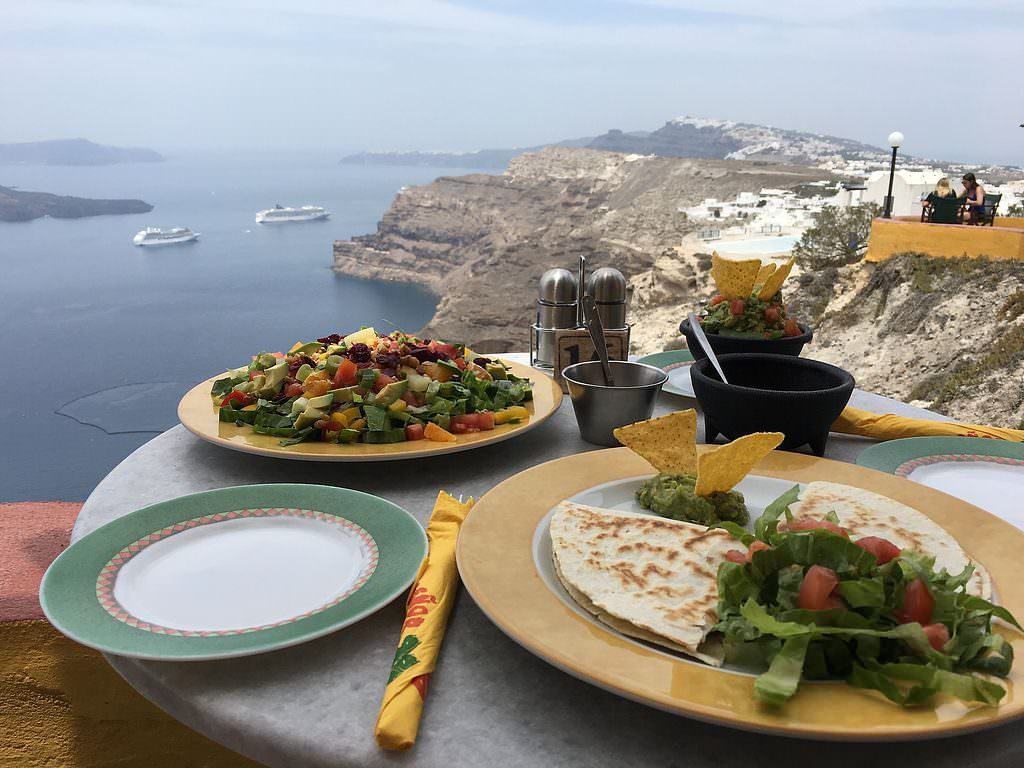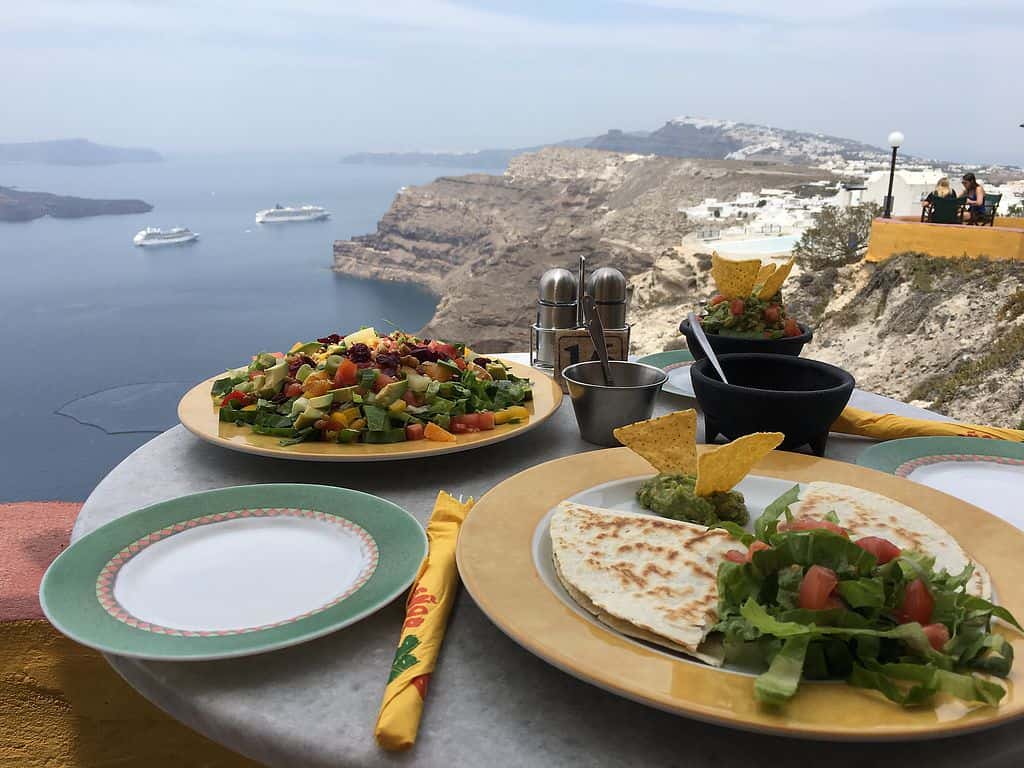 If you are with your special someone or by yourself, you'd probably want a quiet place. The best place for that would be Ellis Tavern at Fira but you may need to spend extra because of its steep prices. When you try their food, you're going to conclude the prices are worth it though.
Fira restaurant with caldera views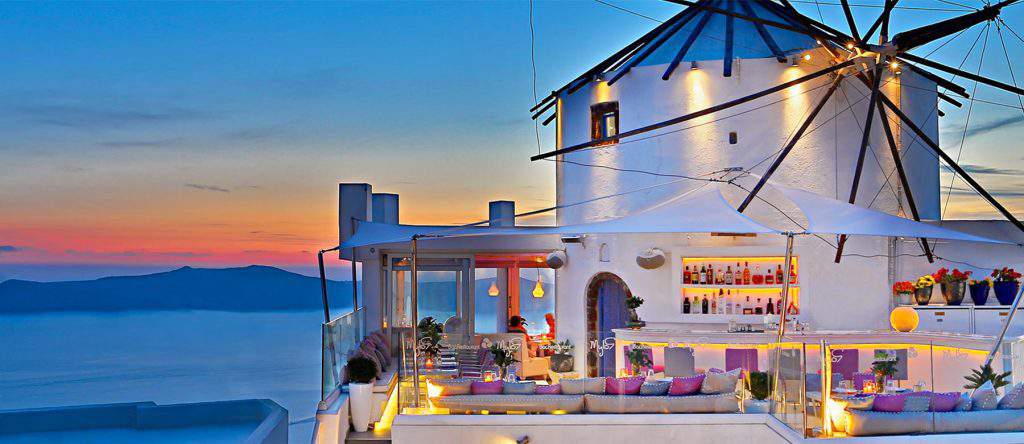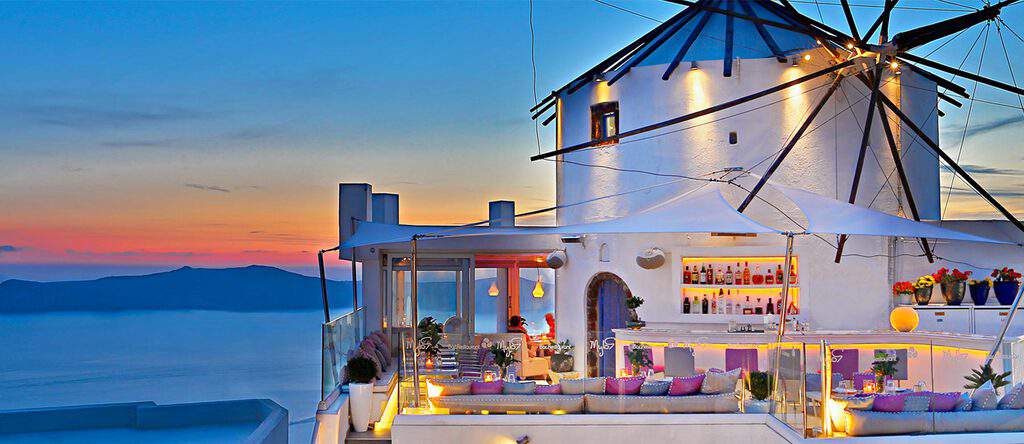 There are many restaurants located along the caldera that provide amazing views but the best among them is Argo. They provide wonderful food and great service as well. 
Greek restaurants with nice view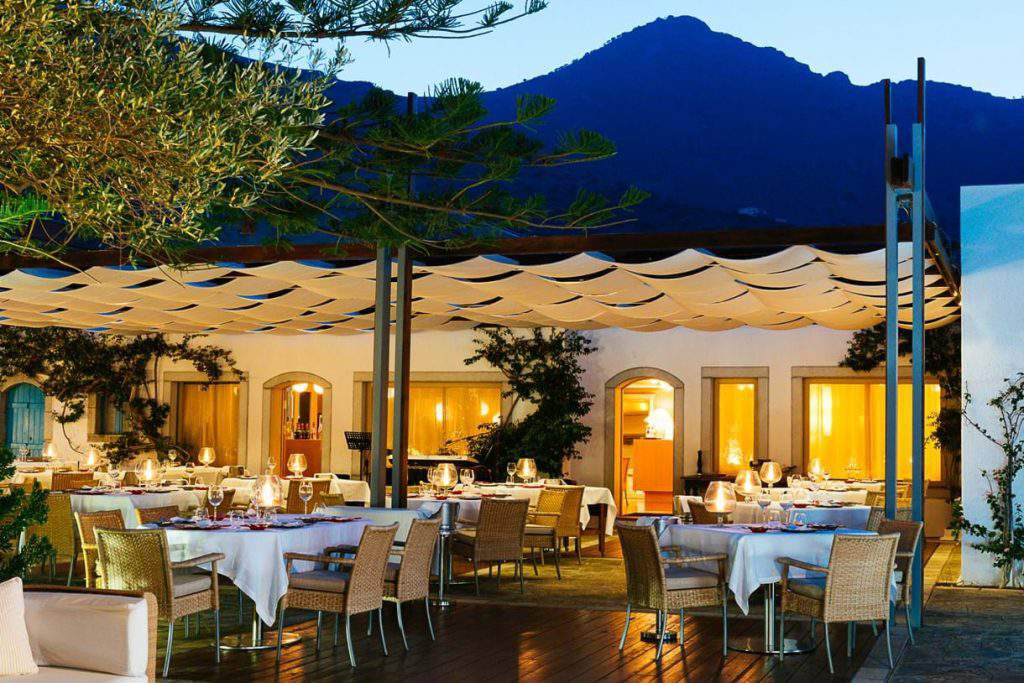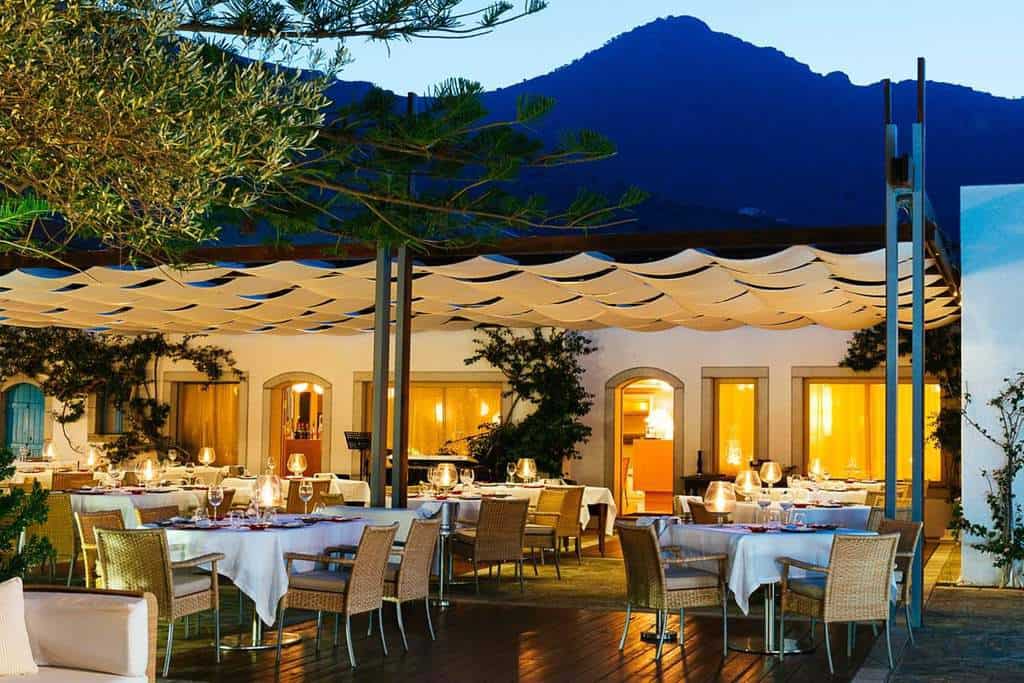 In Fira, there are a handful of Greek restaurants that provide an awesome view but none can be quite compared to Naoussa.
Best restaurant located near hotels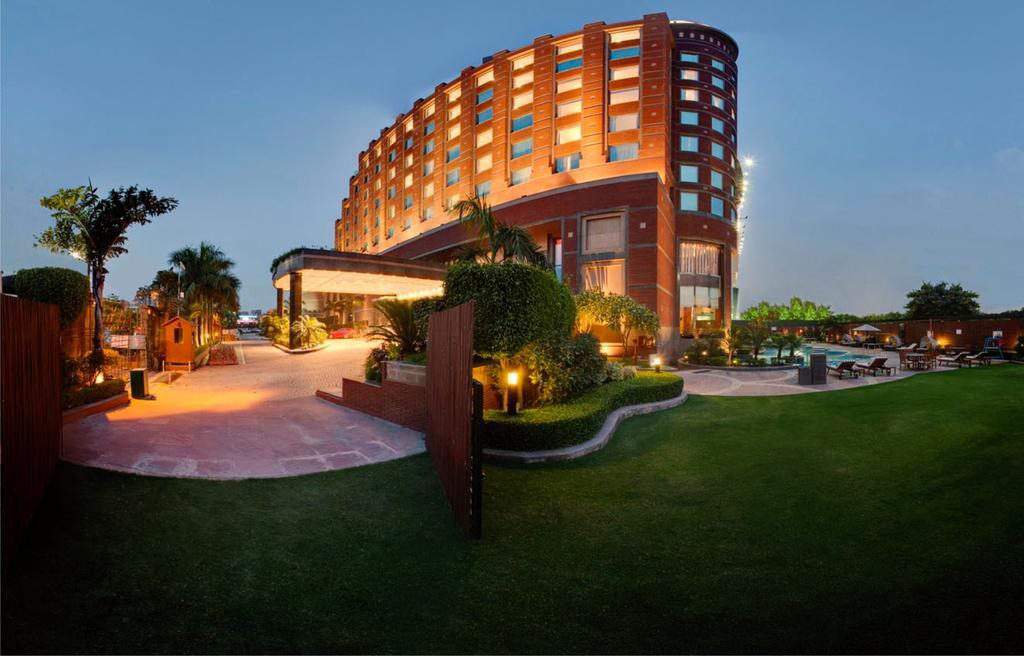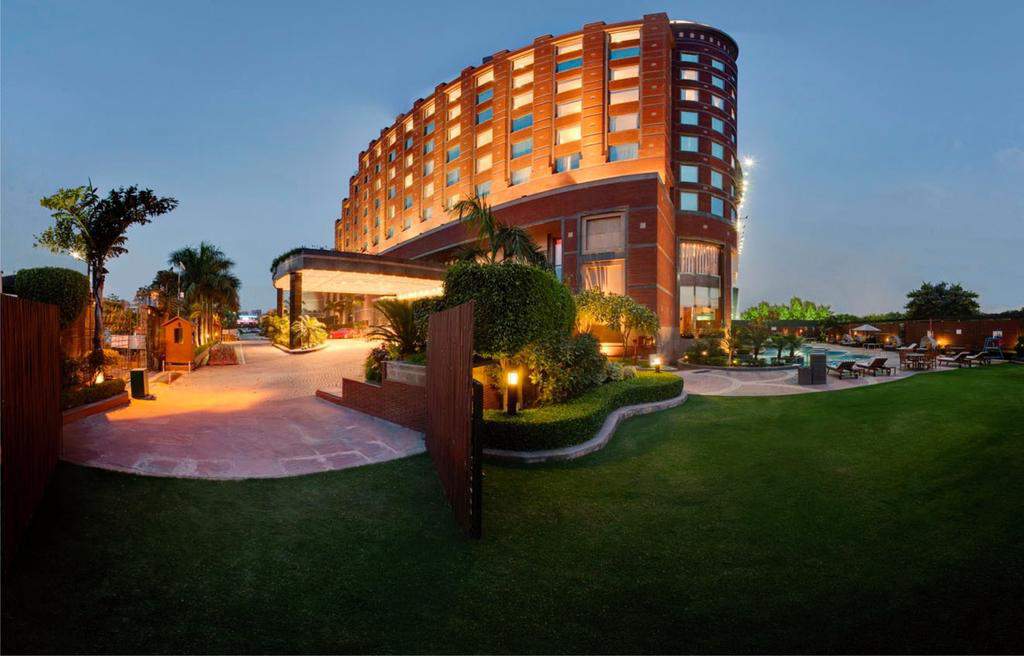 In Fira, there are some hotels that don't have their own restaurants. If you decide to stay in one, you're going to look for a nearby restaurant and the best choice is Ouzeri as you're going to experience Greek food like you've never experienced before.
Where to Shop in Fira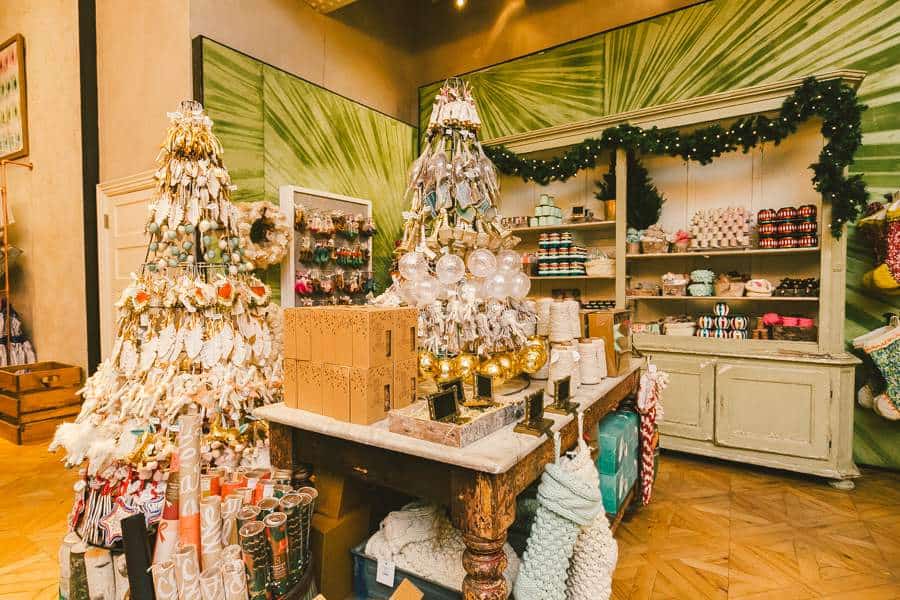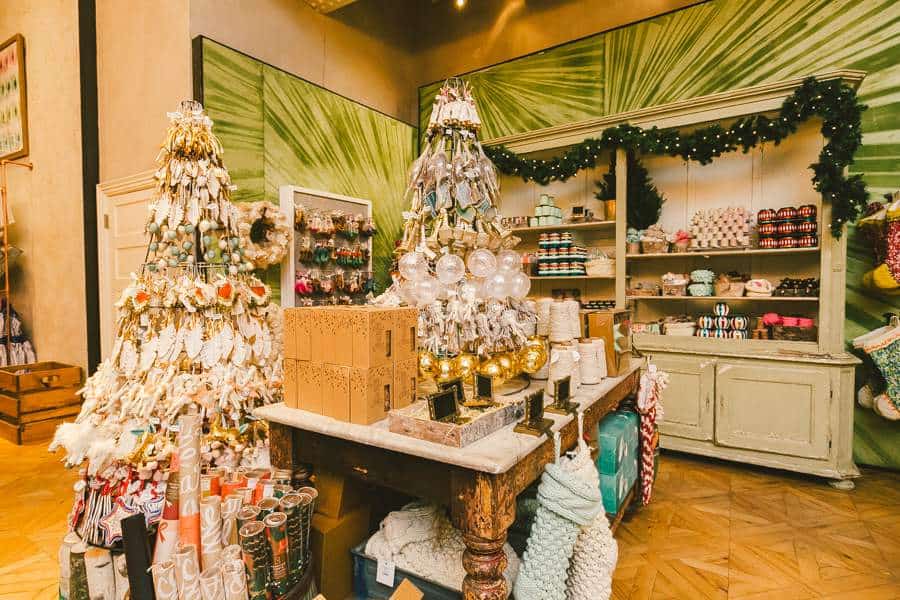 Fira is known for its many shopping stalls. It would be best to shop at one of the alleys through Fira as you will be provided with a lot of choices. You may not even notice how fast time flies because of the wonderful goods there.
Best Dessert in Fira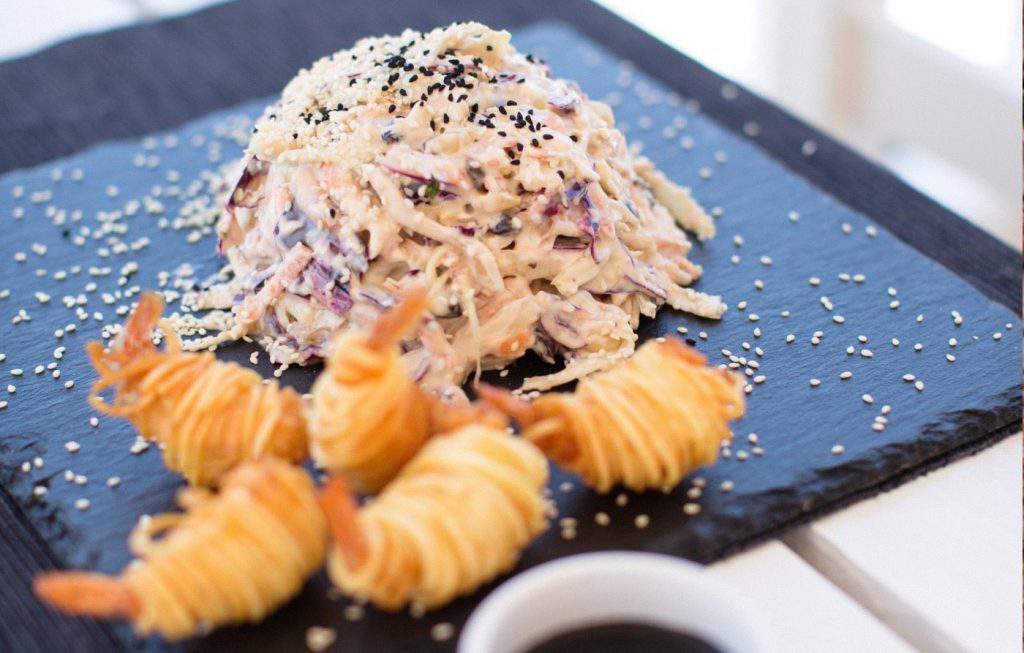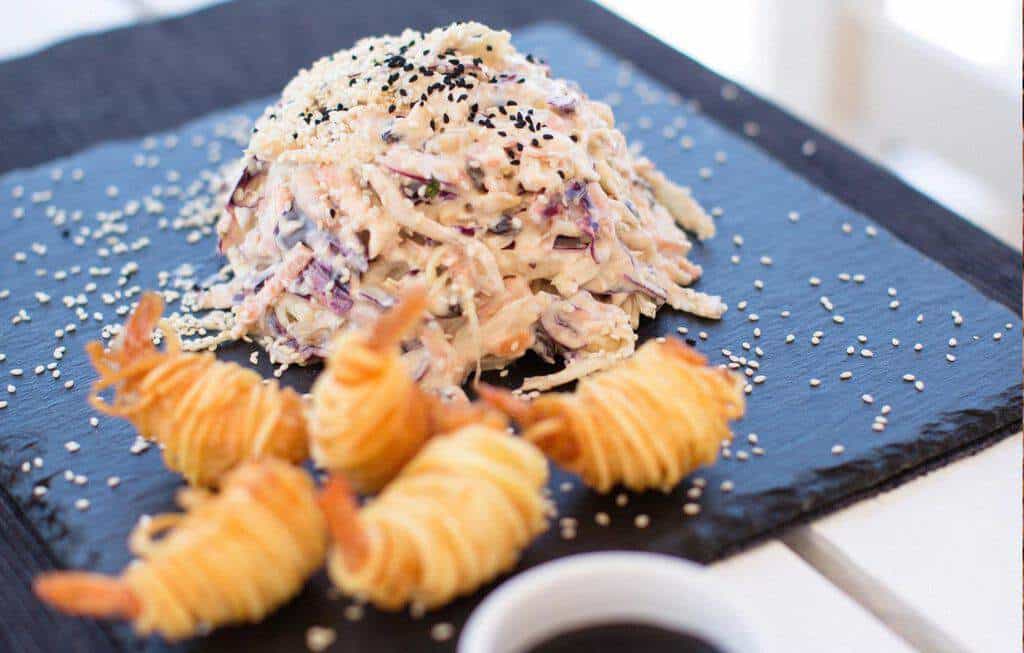 No matter how full your tummy is, don't forget to save room for dessert. One great Greek dessert is Loukoumades which is basically Greek honey malls. It is definitely for those who have the sweet tooth since inside each ball is ice cream and Nutella. This dish and many more can be found at Theoni's Kitchen.
Best Gelato in Fira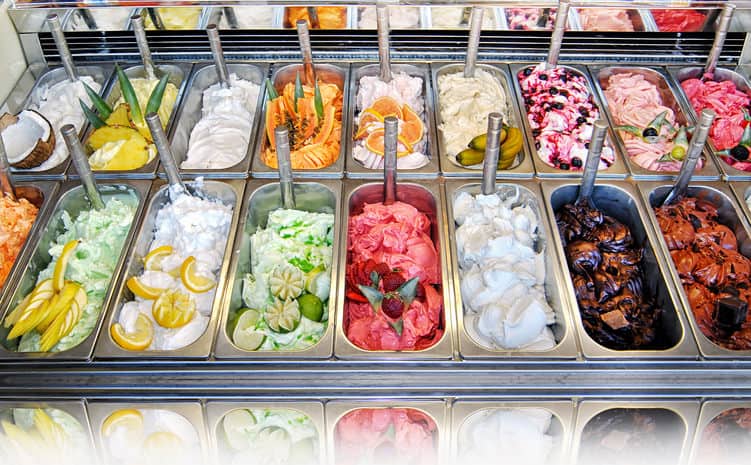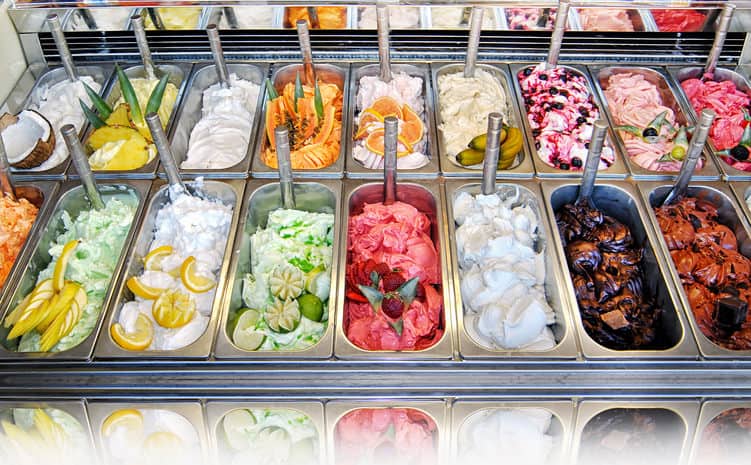 Kids love ice cream all the time. When it is summer, adults may also be inclined to eat ice cream. Gelato has become more popular since it is a little healthier and the best place to have it is Zotos. You will be pleased to know they have a lot of flavors for you to choose from too.
Affordable hotels in Fira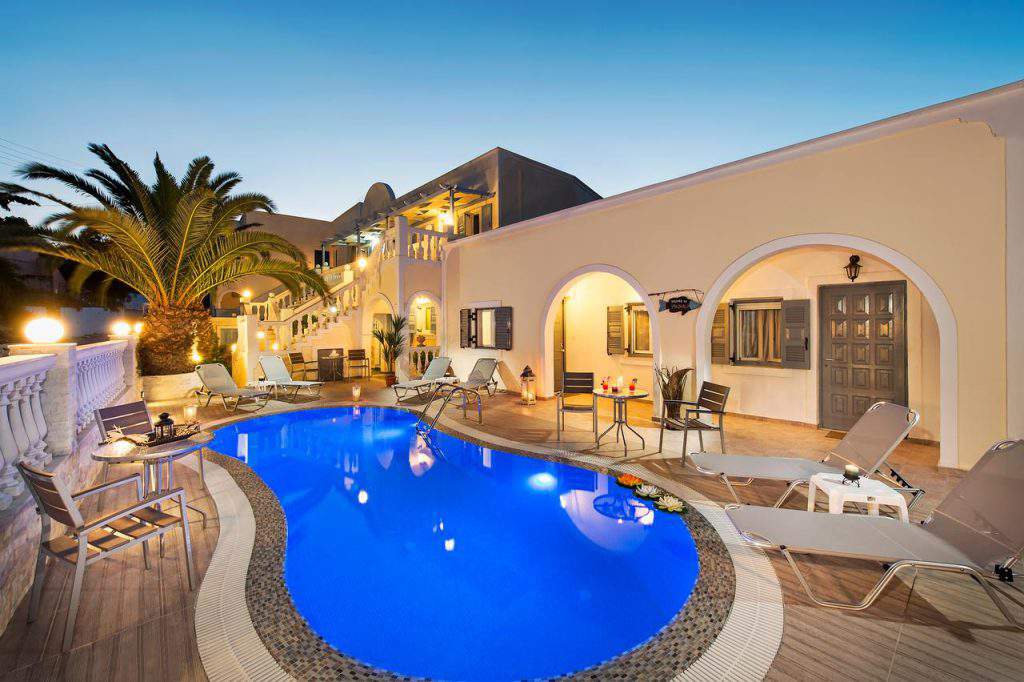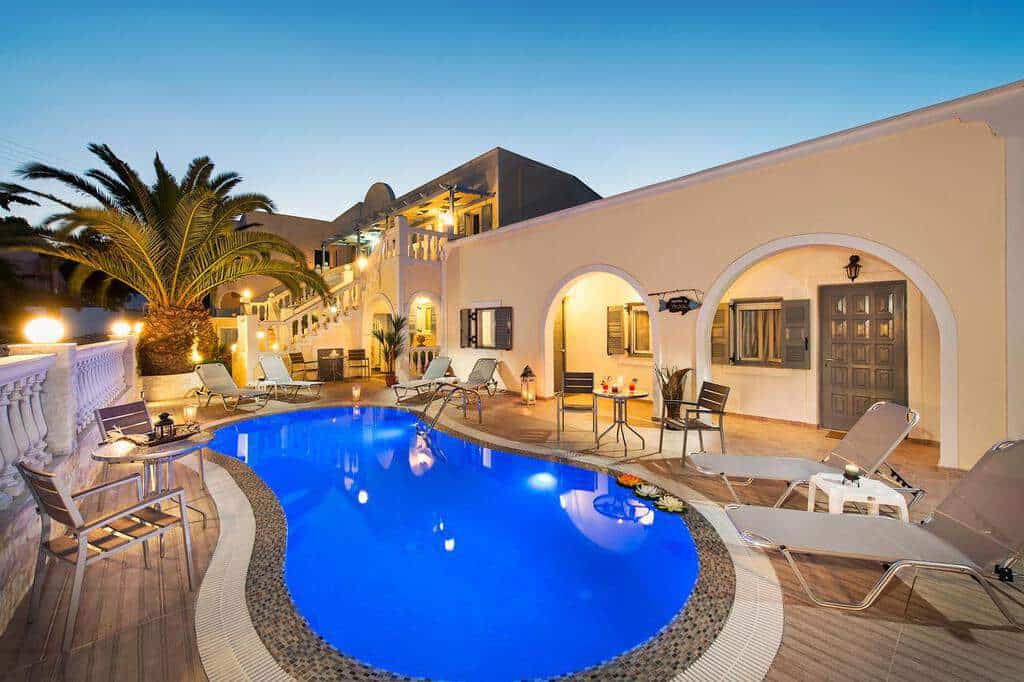 When you are concerned about your budget, better stay at cheap accommodations in Fira. Good thing, cheap hotels are not hard to find and they are even walking distance away from restaurants and shops.
Breakfast in Fira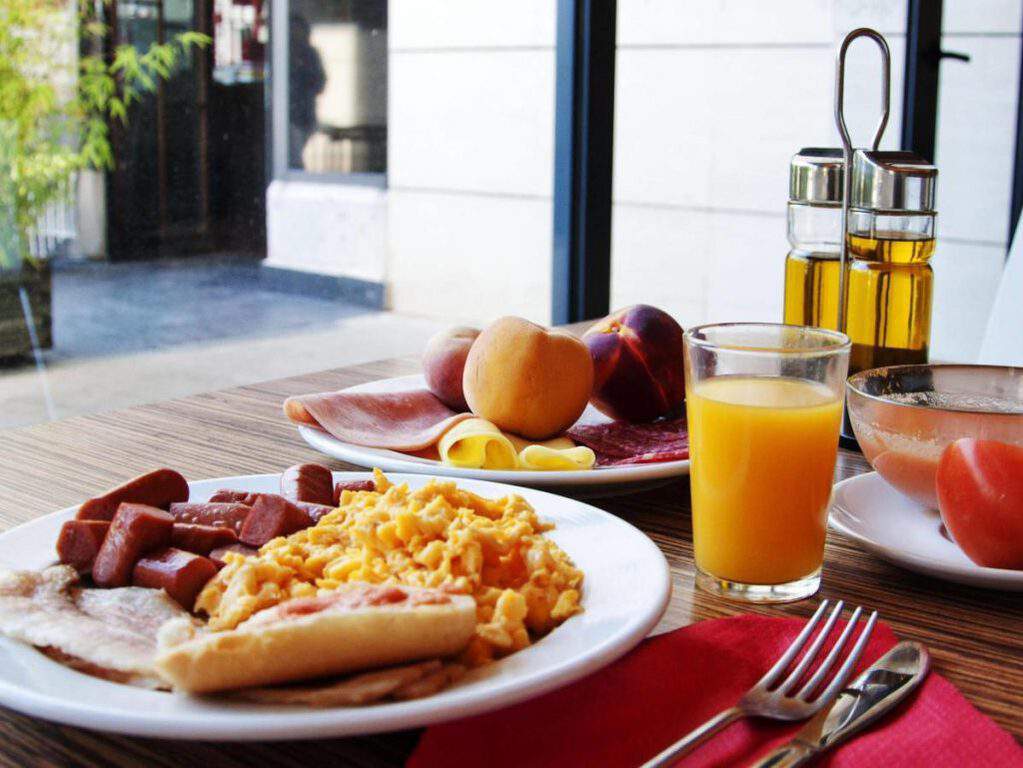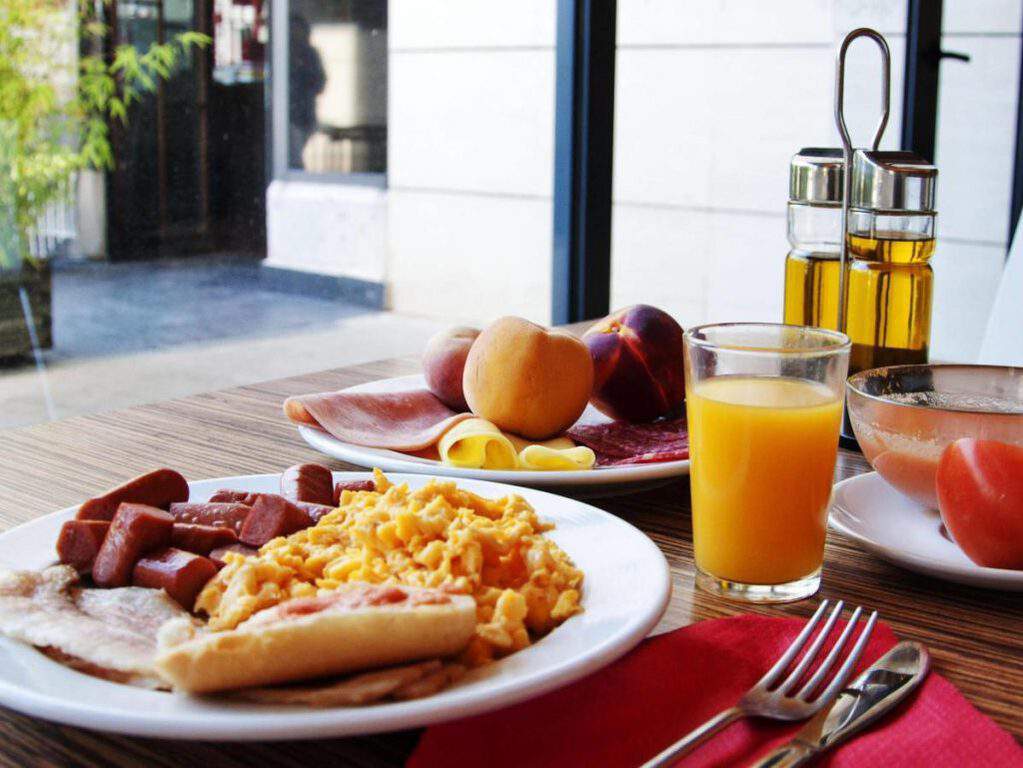 Most hotels give free breakfast and if you're staying at a suite that has a balcony, there is a huge chance it will be served there.
Best Jazz bar in Fira
It would be great to listen to some jazz music in Fira. Fortunately, there are quite a few jazz bars in Fira due to its wonderful nightlife. The hippest bar has got to be Kira Thira Jazz Bar and you'll surely meet some like-minded people.
Best Wine bar in Fira
Santorini is known for its wines. If you opt to not go to one of its wineries then it would be advisable to check out the many wine bars there. One wine bar that stands out because of its cool crowd and funky music is Assytrico wine bar. You won't have to worry about the weather because it is shaded.
Koo Club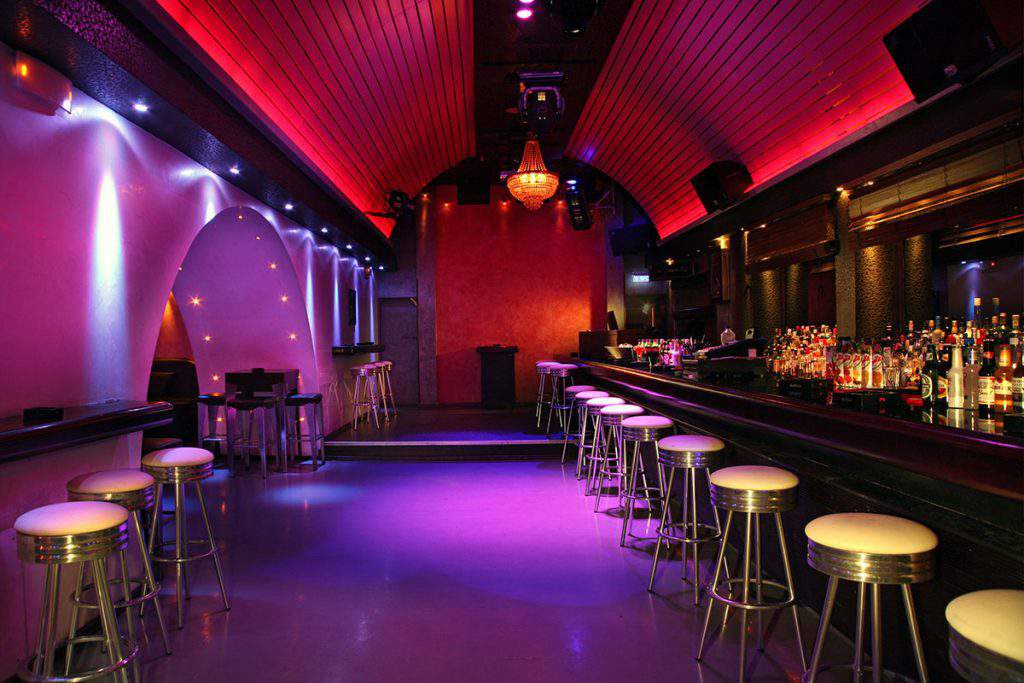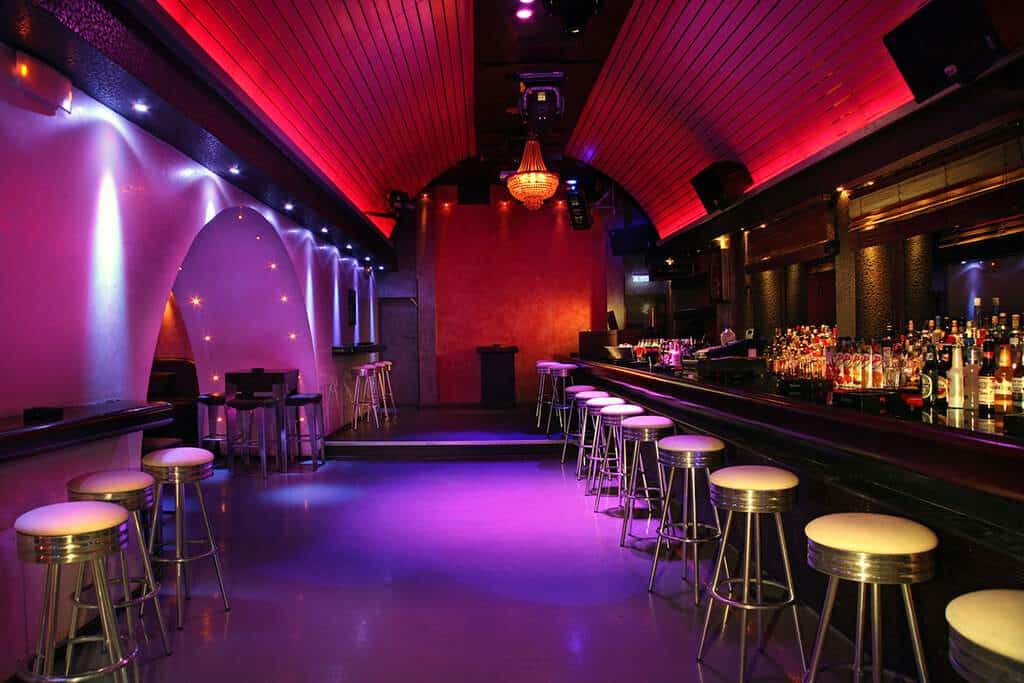 For late night partying, check out Koo Club. It is an amazing night club that gets really busy after midnight. The DJs here know how to play good music that keeps the crowd entertained. Don't forget to buy their drinks as they often have promos.
Dance club with DJ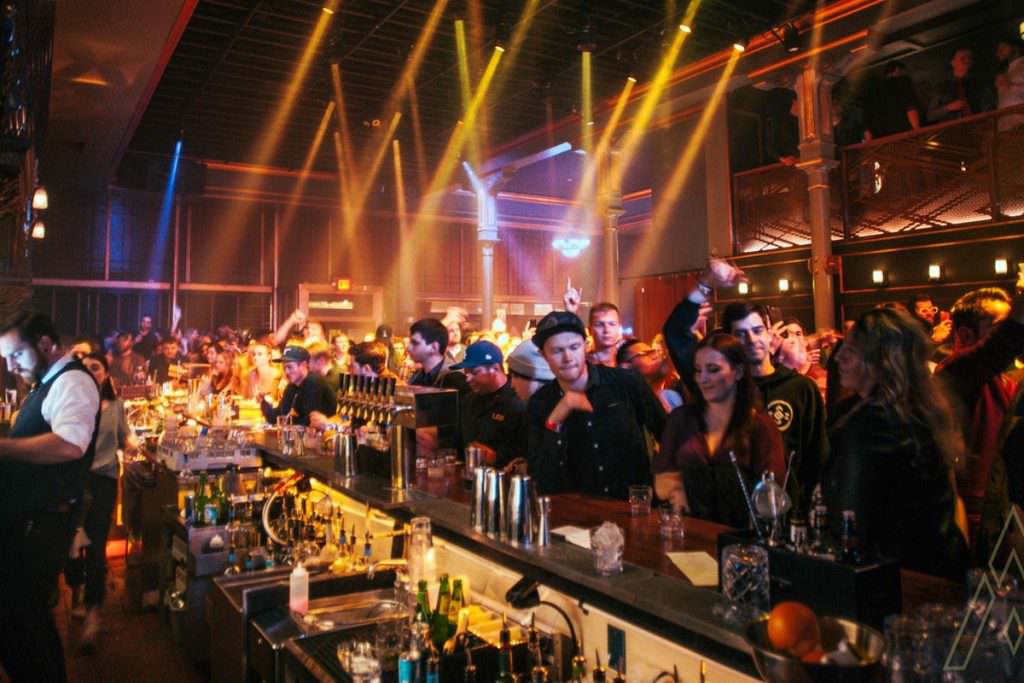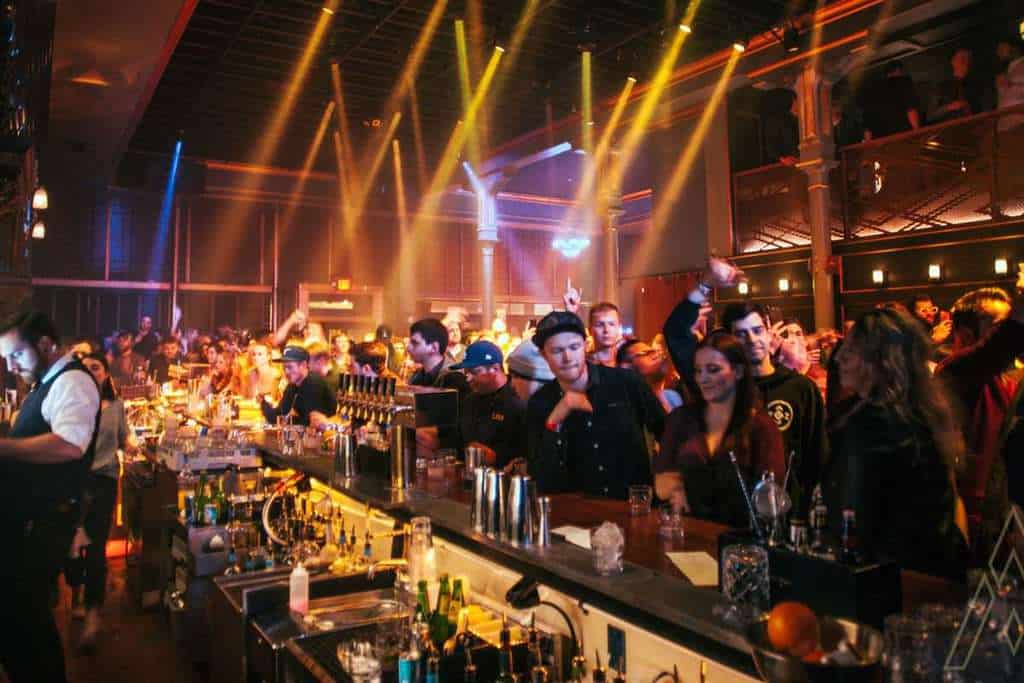 In Fira, you will be hooked with the amazing dance clubs as the music is just so addicting. Compared to Koo, you will certainly feel more energetic to dance the night away. The music is what will keep you going and by the night is over, you won't believe the amount of fun you just had.
Murphy's Bar in Fira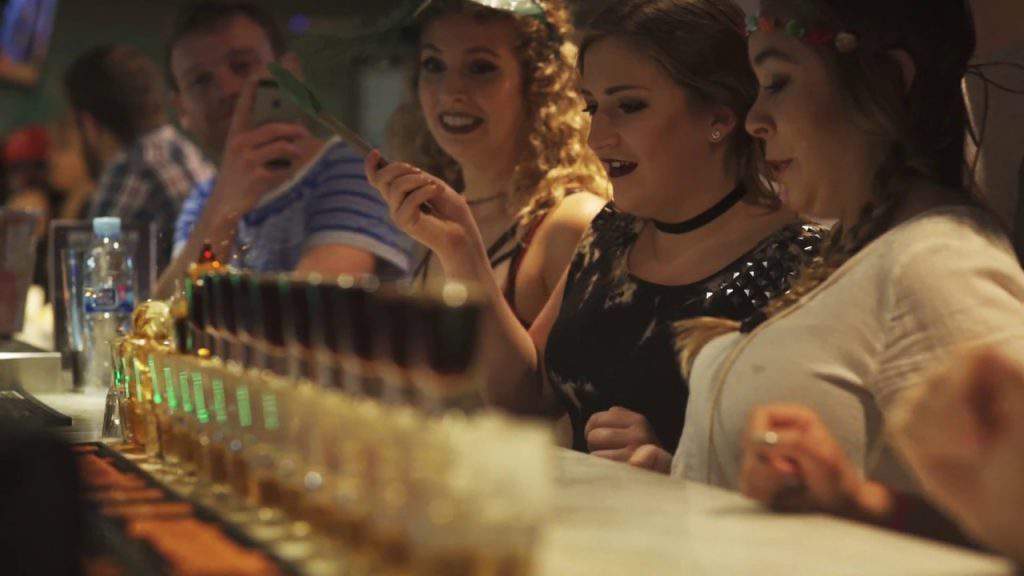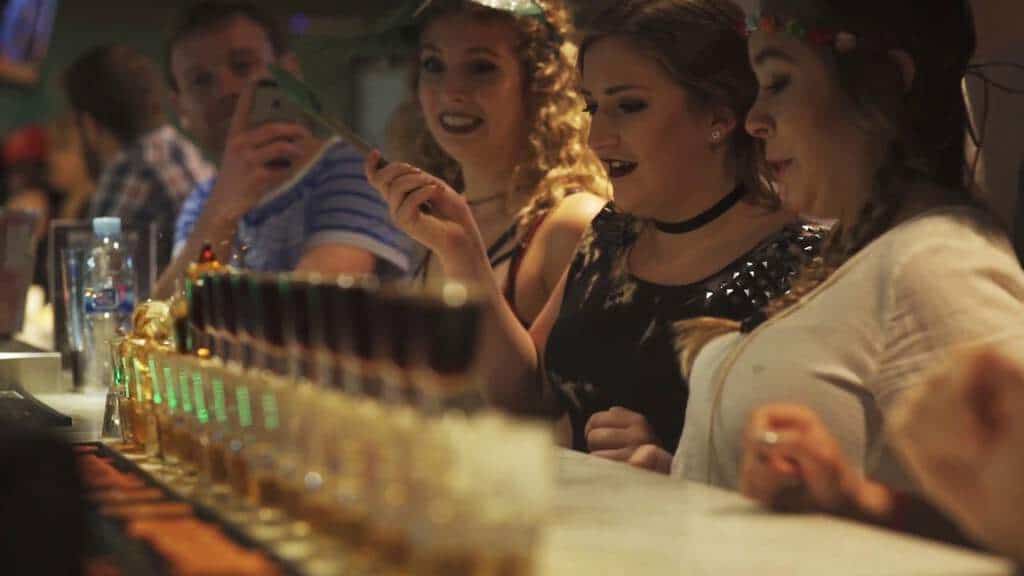 The high prices may turn you away but the fun is what will attract you. You will notice everyone having the time of their lives when you go here. Hence, the prices of the drinks are worth it.
Museum in Fira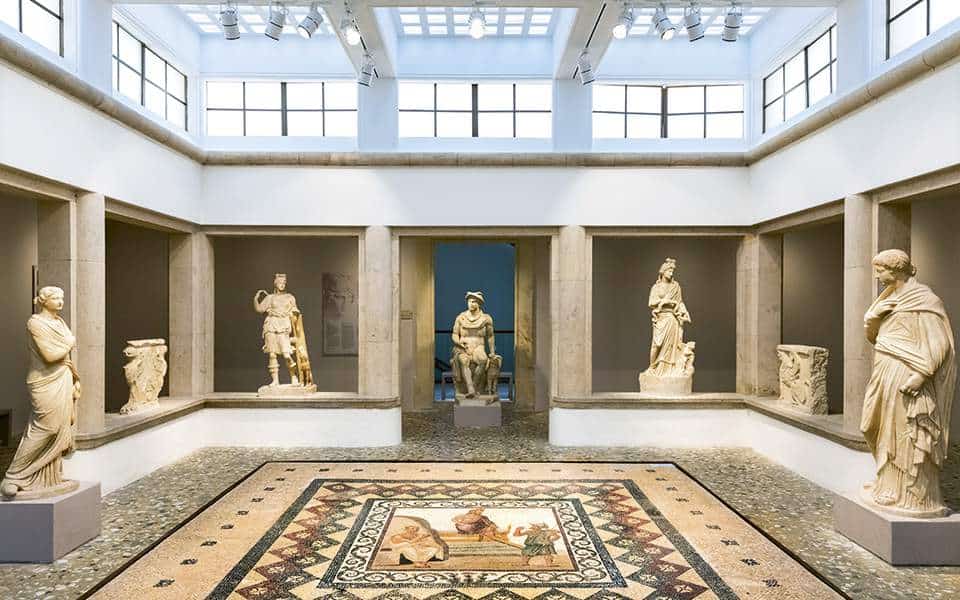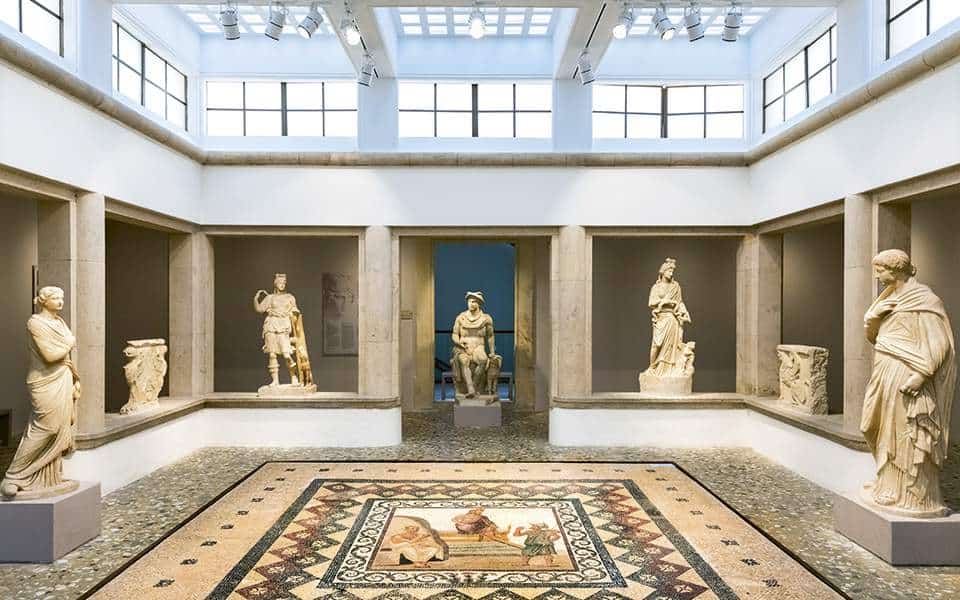 Those who like nice displays should schedule a visit to Museum of Prehistoric Thera in Fira. It is not that big like some would assume but it does have a lot of ancient collections. It is definitely for those who like to learn things.
Cable Car in Fira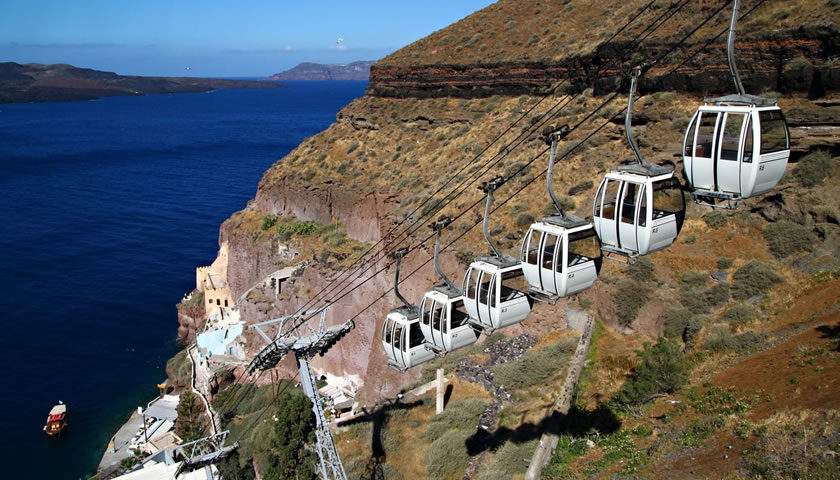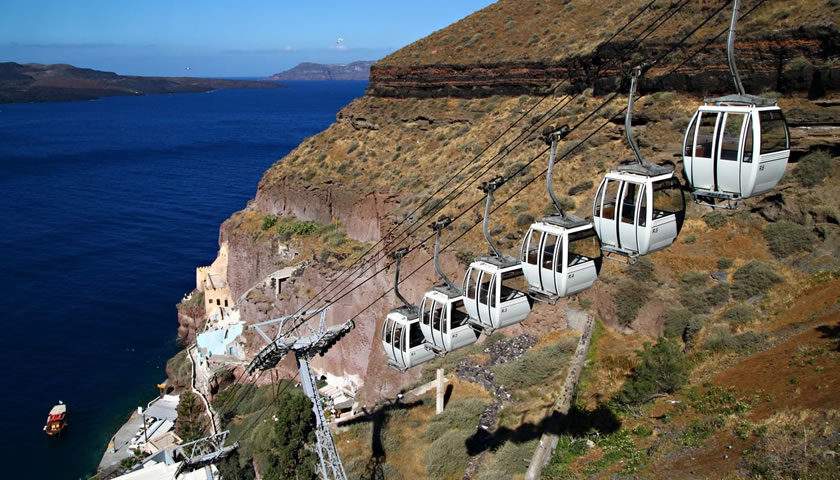 There is a cable car in Fira and it travels from OId Port to town. Remember to take lots of pictures of the view below while you're aboard the cable car. You won't get to see views like that everyday.
Where to buy swimsuits in Fira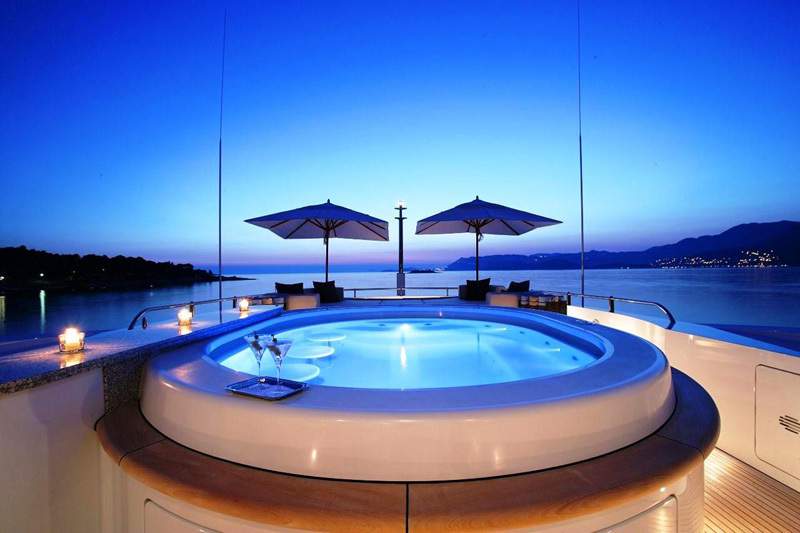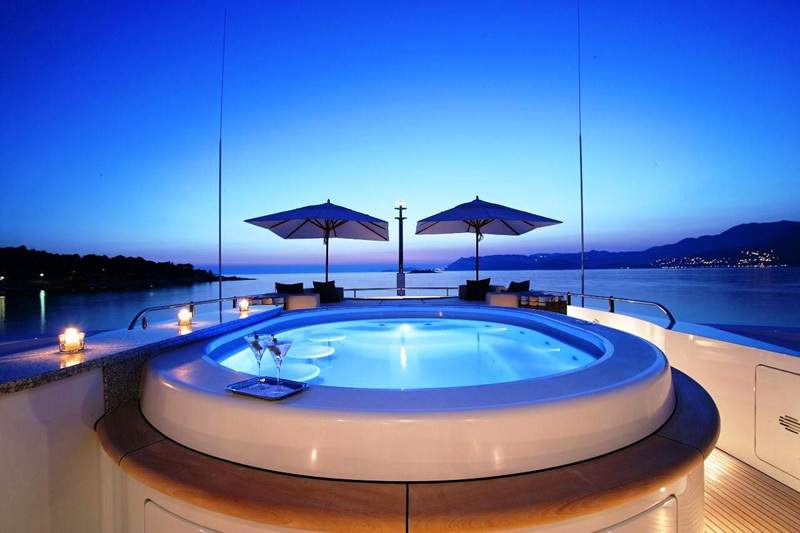 You can't blame yourself if you forget to bring swimming attire even if Fira is known for having hotels with Jacuzzis and private pools. All is not lost though because there are a lot of places that sell swimsuits including Hondos Center. You will be amazed at the number of designs there.
Best coffee in Fira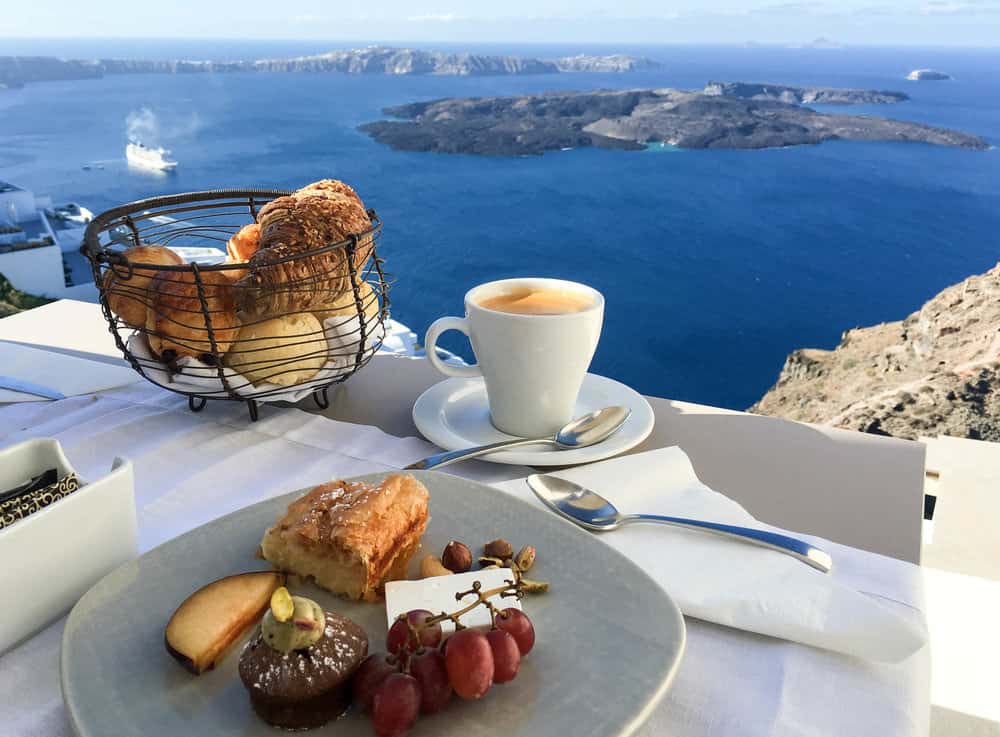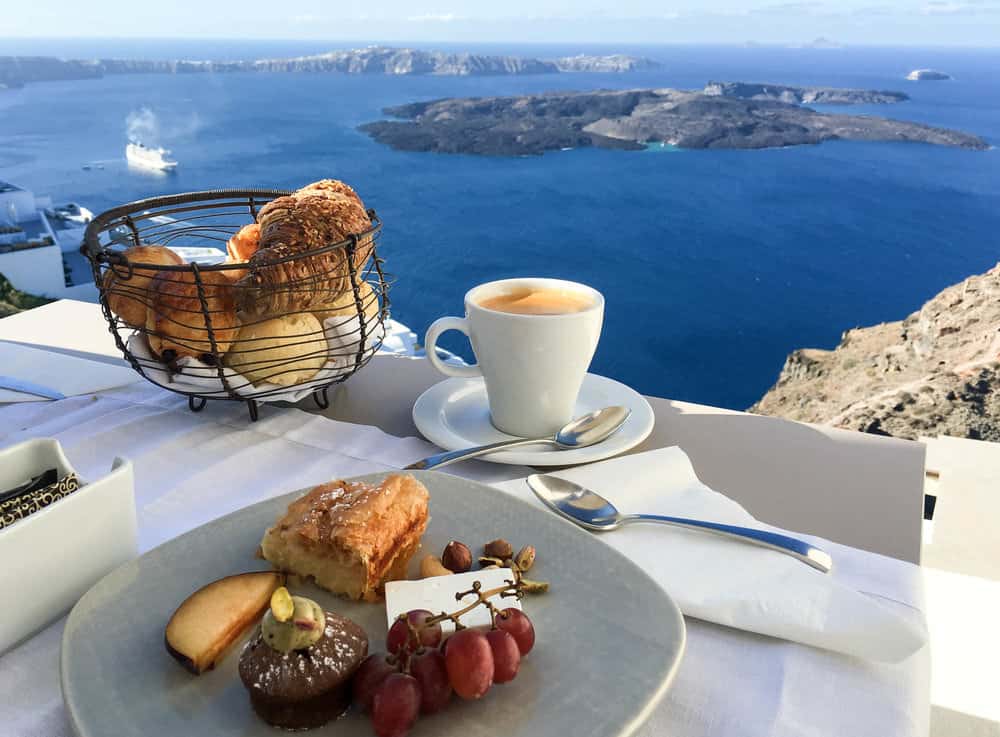 If you are a coffee person, the best place to try local coffee in Fira would be The Pure. They have a wide selection of caffeine and non-caffeine drinks too. Their baristas are highly trained so you can just tell them what you are looking for in a coffee and it won't be long before they give you a recommendation.
Cinemas in Fira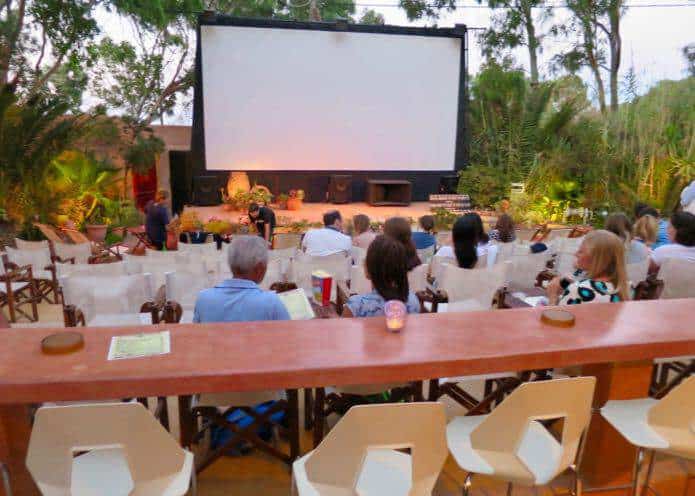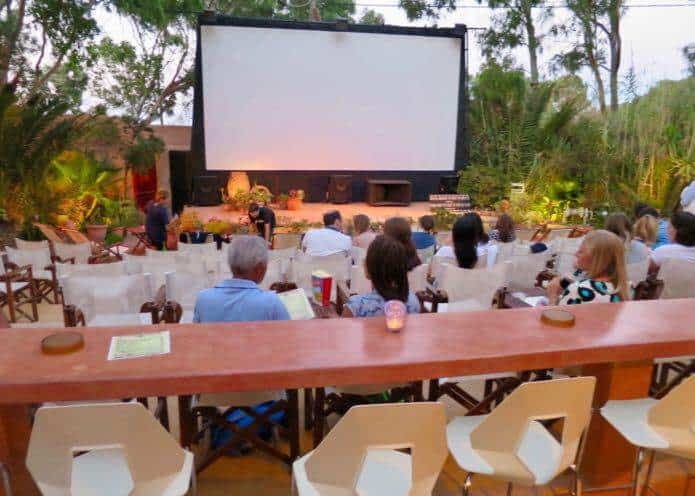 When you are with your partner, one of the old-fashioned dates is taking her to the movies. Good news! There is an open air cinema in FIra that shows some pretty good movies.
Accommodations in Fira
If you want to stay at hotel that already has caldera views then stay at one that is located along the caldera. Prepare to pay a bit more than what you expected but it will be worth it because you're going to get amazing sunset views with nobody blocking your way. There is a good chance you will have your own hot tub or infinity pool too. However, if you prefer cheaper hotels, stay at one without a view then just enjoy the view when you dine at a restaurant along the caldera. It is the same either way. It just depends on your budget and preference.
About Fira, Santorini
The island's central bus station is located in Fira so it would be easy to go to the other towns. There are a lot of shopping centers and bars in Fira so you won't get bored here. If you're the type who does not like crowded places, there are spots that are not too crowded. Perhaps, the best thing to do would be to walk to Oia because you'll get to see the caldera views. The entire trek won't take long but that would depend on the amount of pictures you will take.
Read more:
Best Hotels in Santorini
Santorini Holidays
Best Things To Do in Santorini
Cheap Hotels In Santorini
Cavo Tagoo Santorini
Family Hotels in Santorini