Where To Stay In Venice: The Best Hotels and Areas
The best areas to stay in Venice are on the island where the city is located, and more specifically, if your budget allows it, in the areas adjacent to St. Mark's Square, the Rialto Bridge, or along the Grand Canal. Unfortunately it is not always possible to find a place to sleep in these areas because their hotels are usually full and their prices are quite high.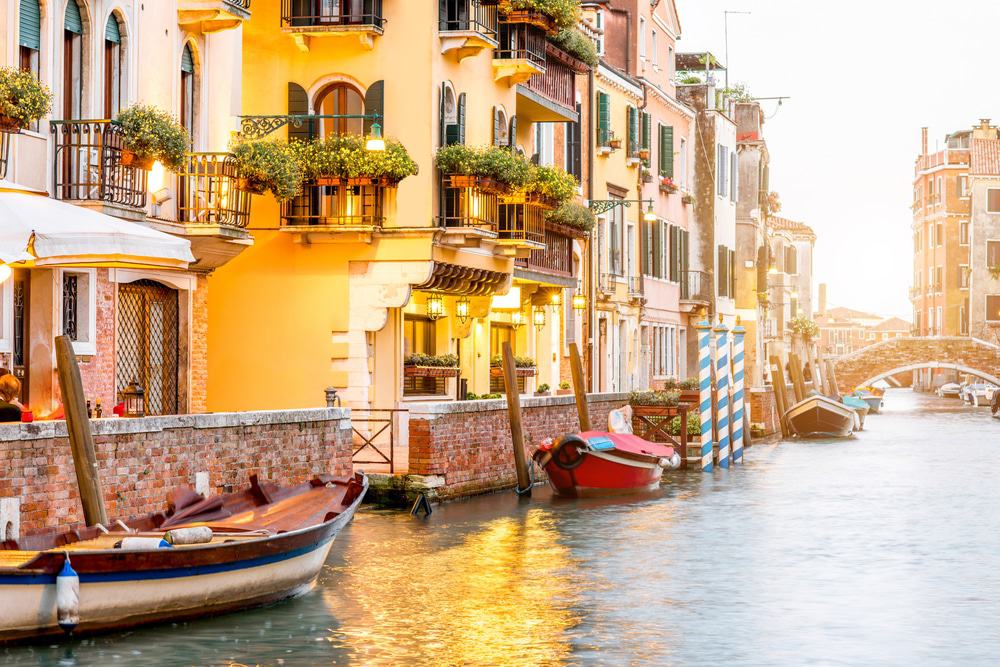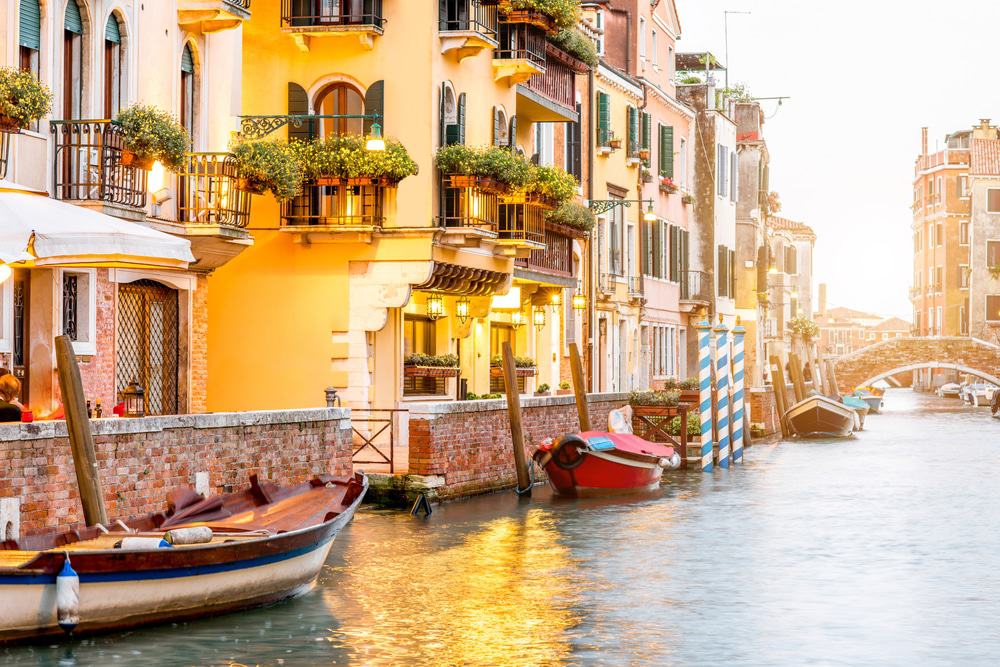 When looking for accommodation, you must bear in mind that Venice is a city located on an island, or rather on a group of islands connected by bridges and canals, where cars do not circulate. It is therefore important to choose a hotel that is in a well-connected area, with a vaporetto station nearby.
Any area in the centre is a good choice. The least practical areas are those furthest from the Grand Canal. If I could avoid it I would not stay on the island of Giudecca. I find it a very boring area and it gives me the feeling of being too isolated from the city.
In any case, unless you book well in advance (in high season at least two months), you don't have much room for manoeuvre and you have to accept whatever is there or scratch your pocket. Accommodation in Venice is quite expensive.
Fortunately there are alternative options that are very close to Venice and that also allow you to save money, such as Lido or Mestre.
FAQ
What is the best area to stay in Venice? San Marco, and the Grand Canal
An elegant area in the heart of the city: San Polo
Where do you sleep in Venice if you're looking for nightlife? Dorsoduro
Areas with local atmosphere and less tourists: Cannaregio and Castello
To enjoy the beach: Lido
If you are looking for cheap accommodation in Venice: Mestre
The most practical and best connected area: Santa Croce
The best areas to stay in Venice with your family: San Marco and San Polo
The best places to stay in Venice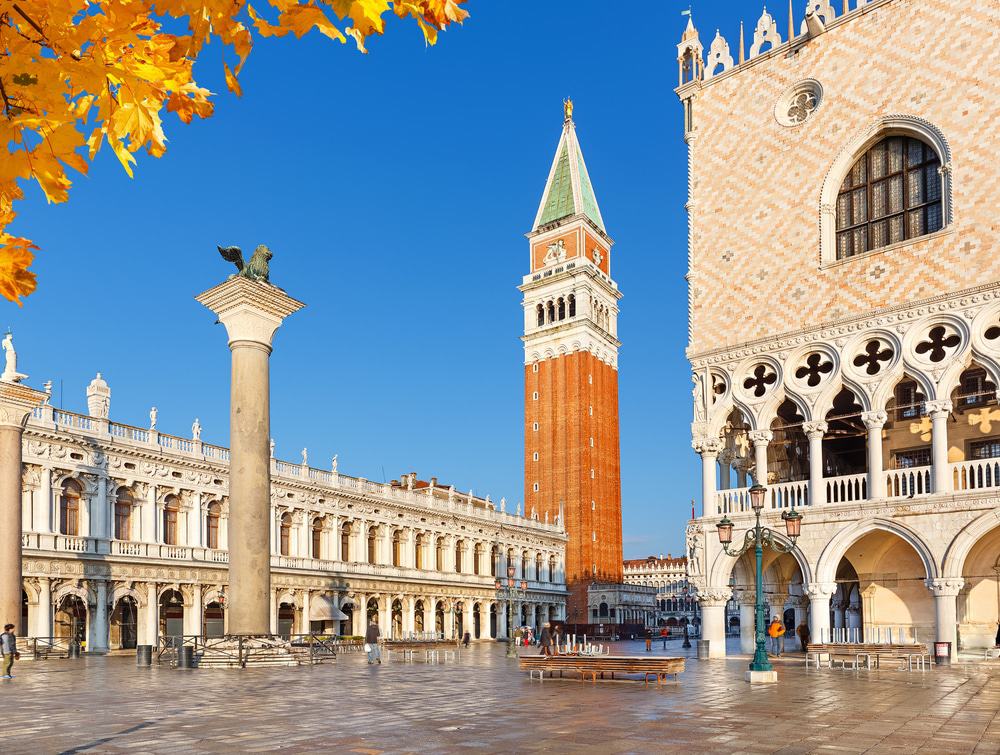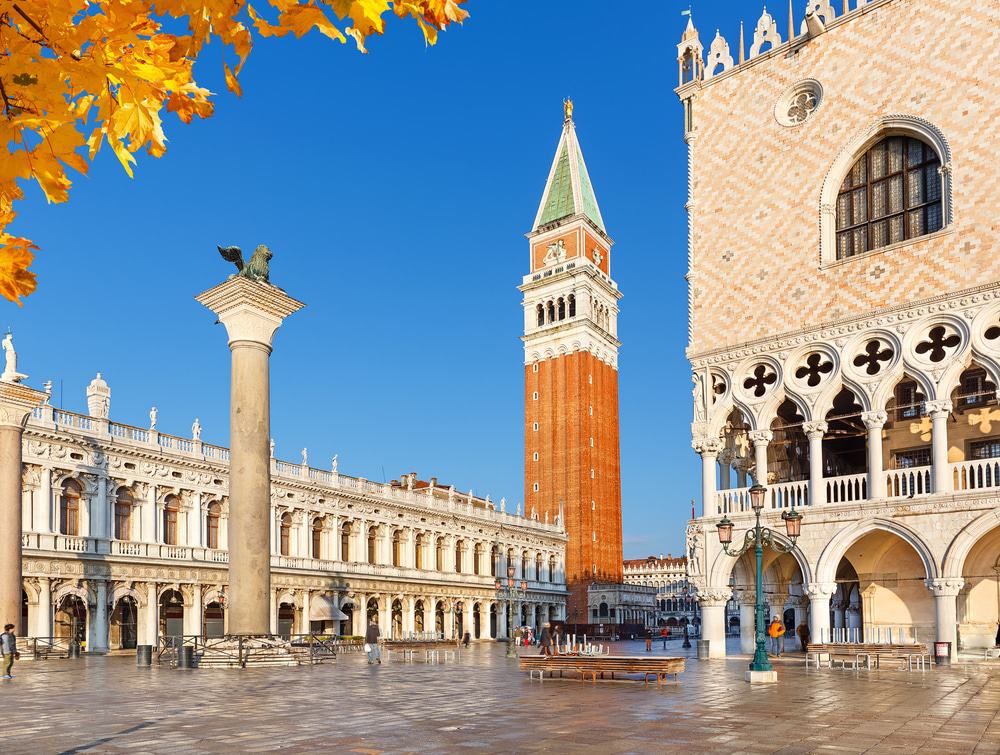 Venice is divided into six districts or "sestieri". San Marco, especially around St. Mark's Square is ideal for those who prioritize the proximity to the main tourist attractions of the city.
Those who prefer a well connected and lively area should look for their hotel in the south-west area of Cannaregio, the north of the Dorsoduro or the eastern area of Santa Croce or San Polo, all of them near Piazzale Roma and Santa Lucia train station.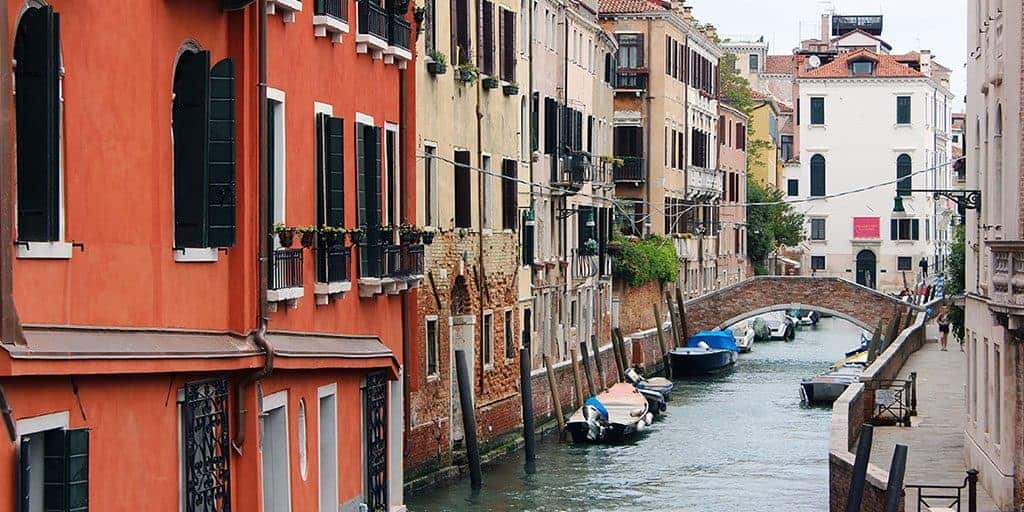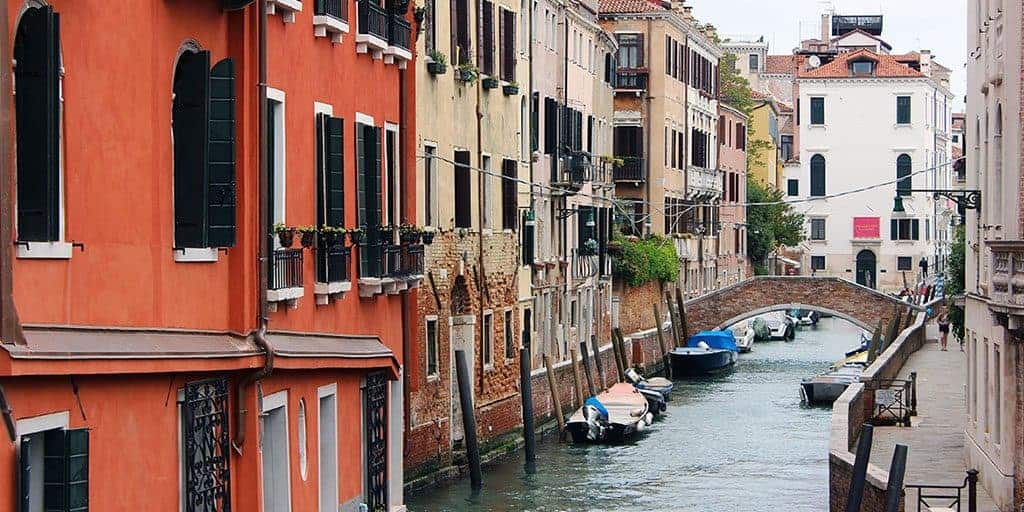 The Dorsoduro, a very student area with many young people, and the area near Rialto are ideal for those looking for restaurants, bars and a bit of nightlife. On the other hand, the northern areas of Cannaregio and the east of Castello are residential and very quiet areas, far from all the excitement.
Below you will find a more detailed explanation of the best areas to sleep in Venice.
The Grand Canal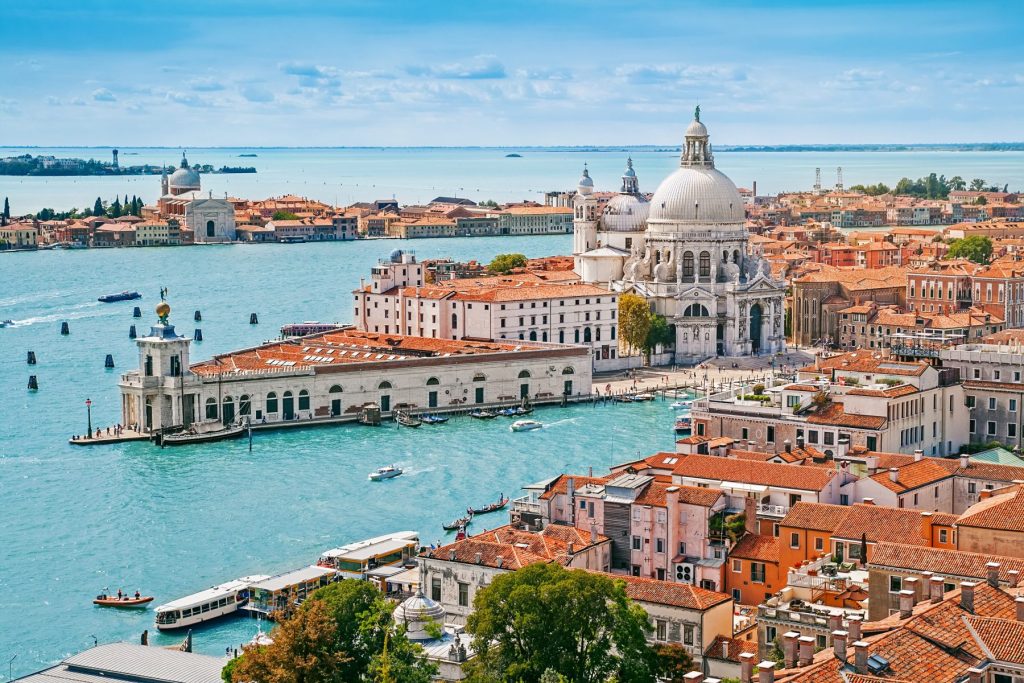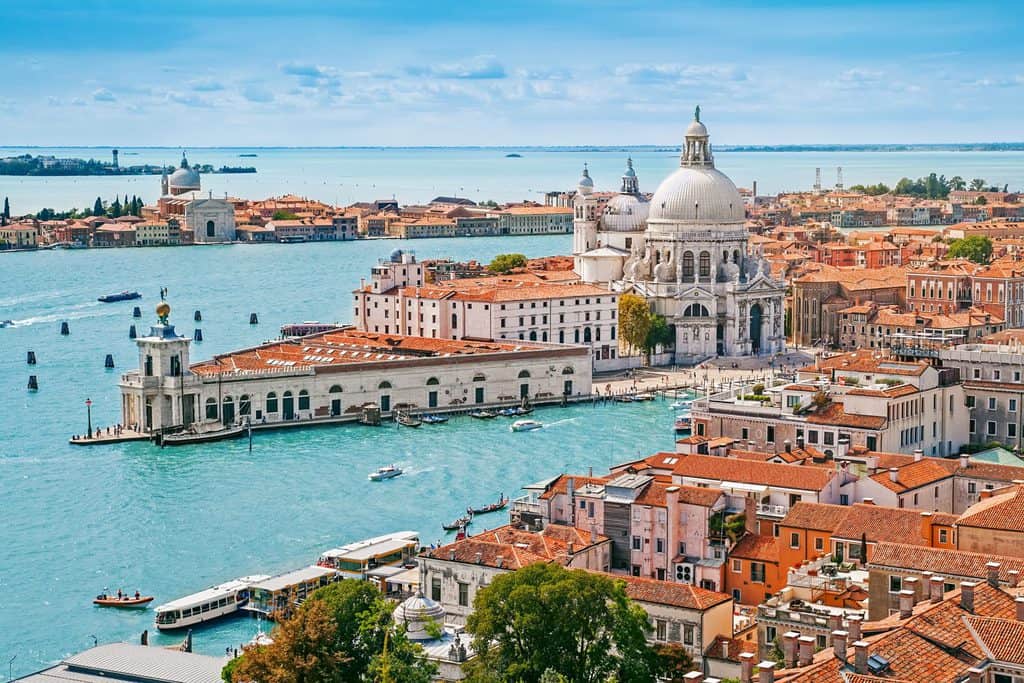 The Grand Canal is the main artery of Venice. It is the largest canal that passes through its centre and around which the city is structured. Many of the hotels in the area are old palaces converted into luxury hotels. If you can afford it, it is one of the best areas to stay in Venice.
Having breakfast on the terrace of your hotel watching the gondolas go by or even having a room with a view of the Grand Canal is priceless. Well, it is and it's not exactly cheap.
The most beautiful area is the one that goes past the Rialto Bridge to St. Mark's Square.
RECOMMENDED HOTELS ON THE GRAND CANAL
The Gritti Palace, A Luxury Hotel Collection
Sina Centurion Palace
Ca' Sagredo Hotel
H10 Palazzo Canova
Riva del Vin Boutique Hotel
Find accommodation on the Grand Canal
Santa Croce: Piazzale Roma and Santa Lucia Station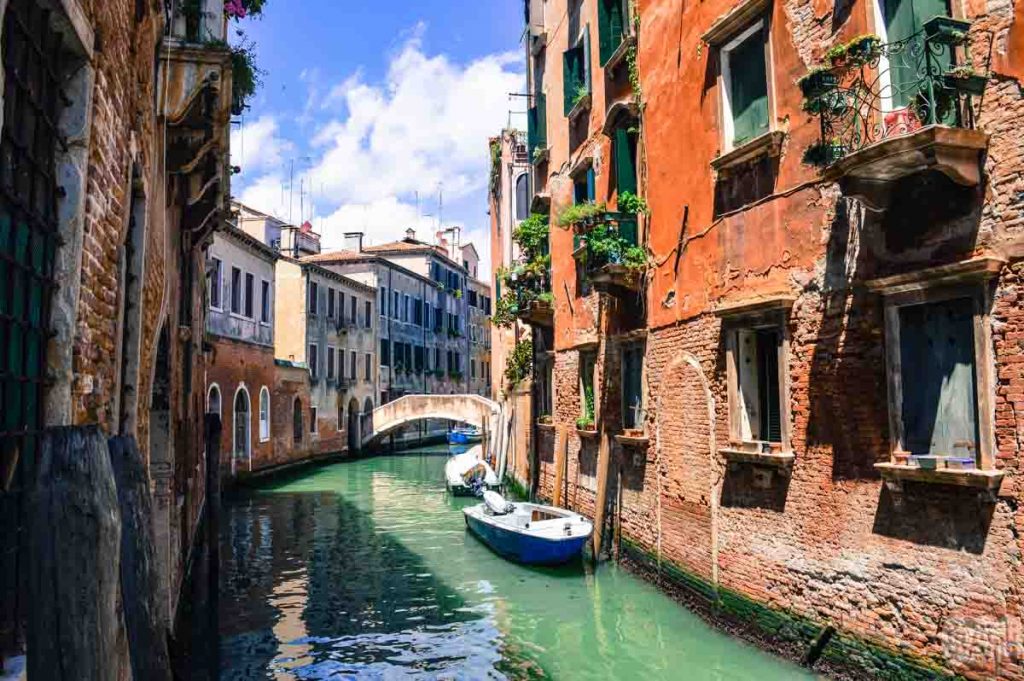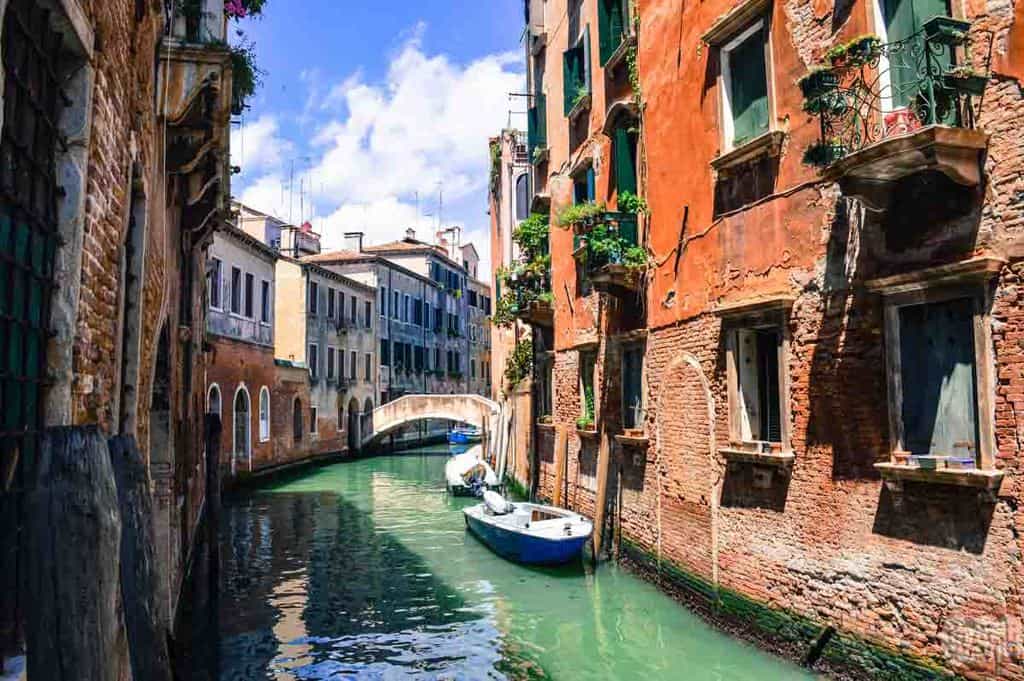 This area is full of accommodation possibilities. It is the transport hub of the city and a very practical area for sleeping in Venice.
The city can be reached by train to Santa Lucia Station or by bus or car to Piazzale Roma. The Piazzale Roma is connected to all parts of the city by vaporetto and from there also depart the lines that connect with the other islands in the lagoon.
It is a lively area, with several tourist attractions nearby such as the Jewish quarter with its ghetto (one of the oldest in Europe), the Ca d'Oro palace, or even the Rialto bridge.
It is also close to Campo Santa Margherita, one of the most recommended areas for dinner and drinks. It is also one of the areas where the accommodation in Venice is cheaper.
RECOMMENDED HOTELS IN VENICE IN SANTA CROCE
Palazzo Venart Luxury Hotel
Santa Croce Boutique Hotel
Hotel Ca Zusto Venezia
Hotel Bartolomeo
L'Imbarcadero (Hostel)
Find accommodation in Santa Croce
San Polo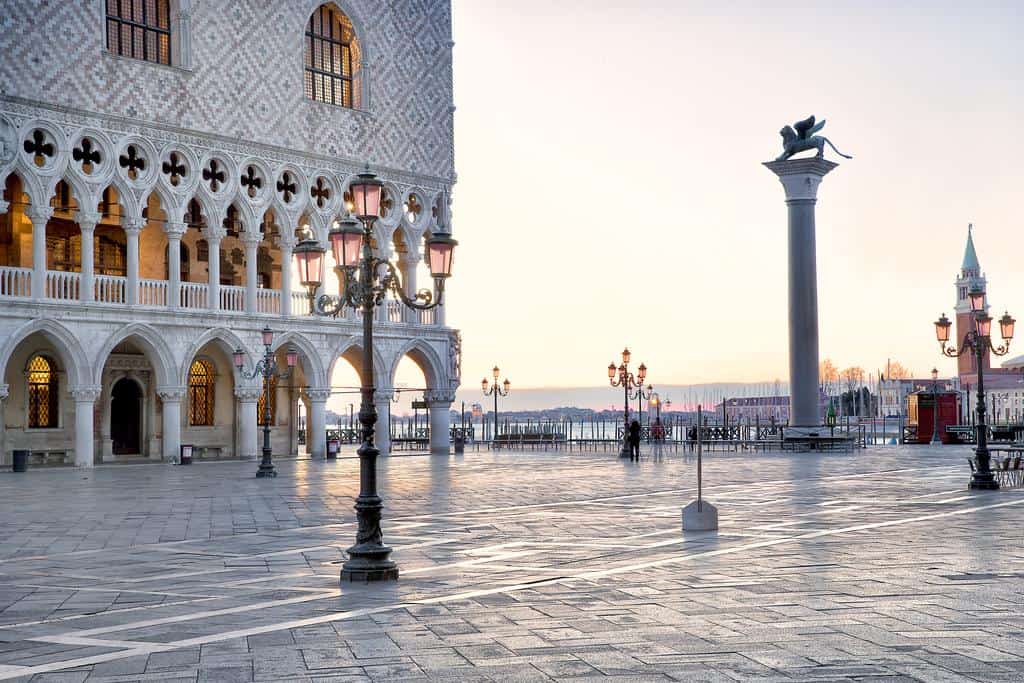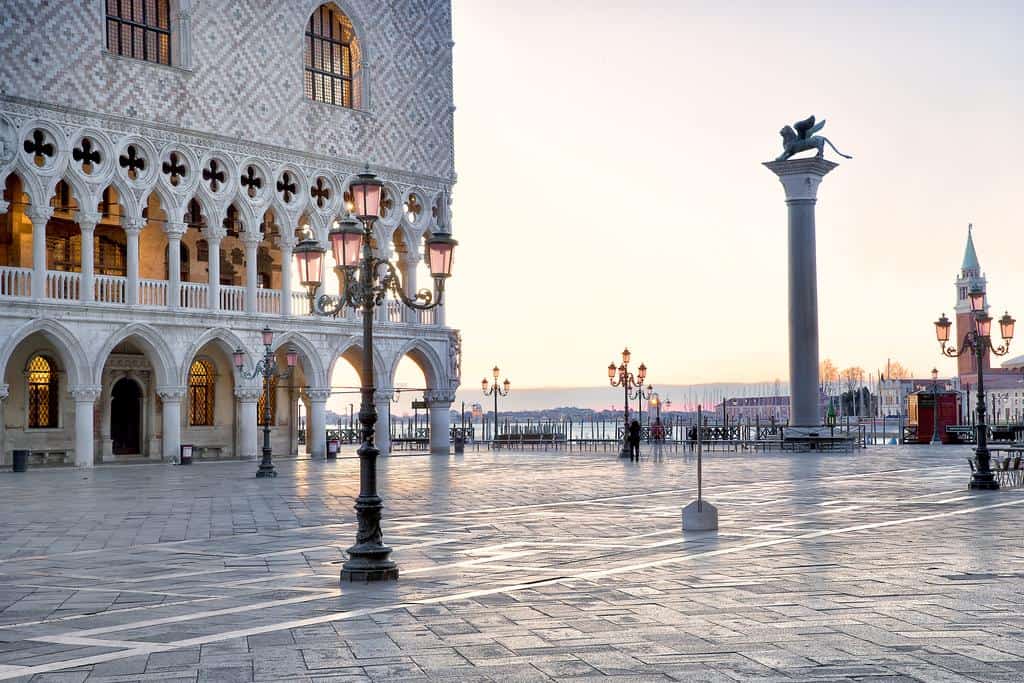 The sestieri of San Polo stands out because of the Rialto Bridge is one of the most famous tourist attractions of the city. Its adjacent area is one of the most interesting areas to stay in Venice.
Rialto is located in one of the most central points of the city and its equidistant location from almost everything important to see in Venice makes it perfect as a base camp to explore.
This area is one of the best for lunch or dinner as it has an abundant gastronomic offer. It is one of the best places to dine either on one of its terraces overlooking the Grand Canal or in one of its excellent restaurants located in one of the streets of the area.
San Polo is also known for hosting some of the most elegant and luxurious shops in Venice. During the day it is one of the most commercial areas of the city and at night it has quite an atmosphere.
RECOMMENDED HOTELS IN SAN POLO
Hotel Palazzo Barbarigo Sul Canal Grande
Hotel L'Orologio
Hotel Marconi
Pensione Guerrato
Find accommodation in San Polo
San Marco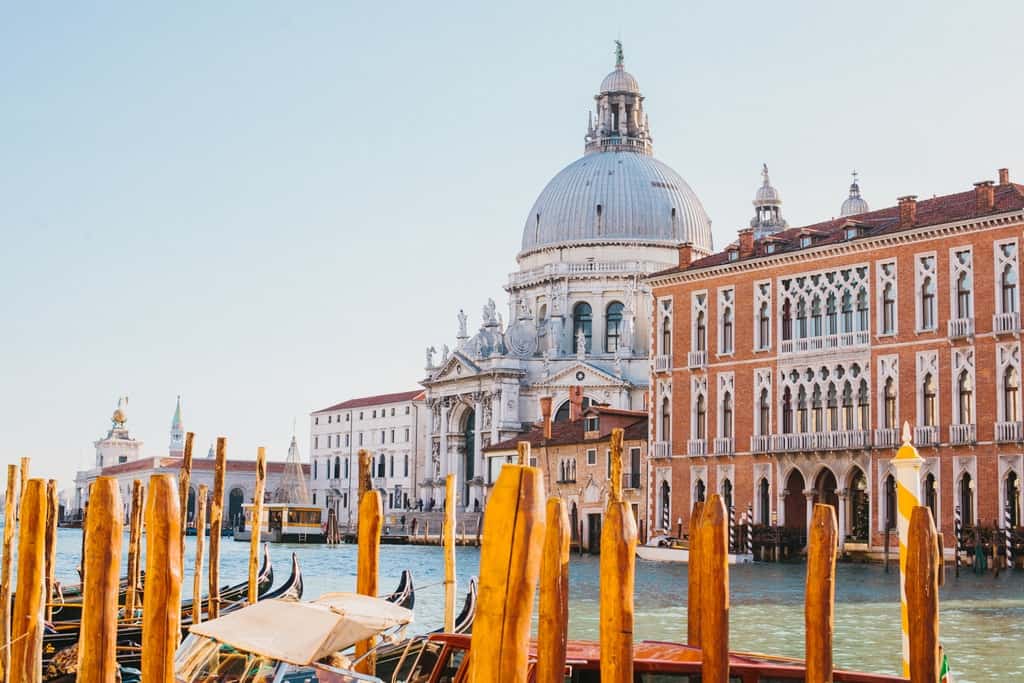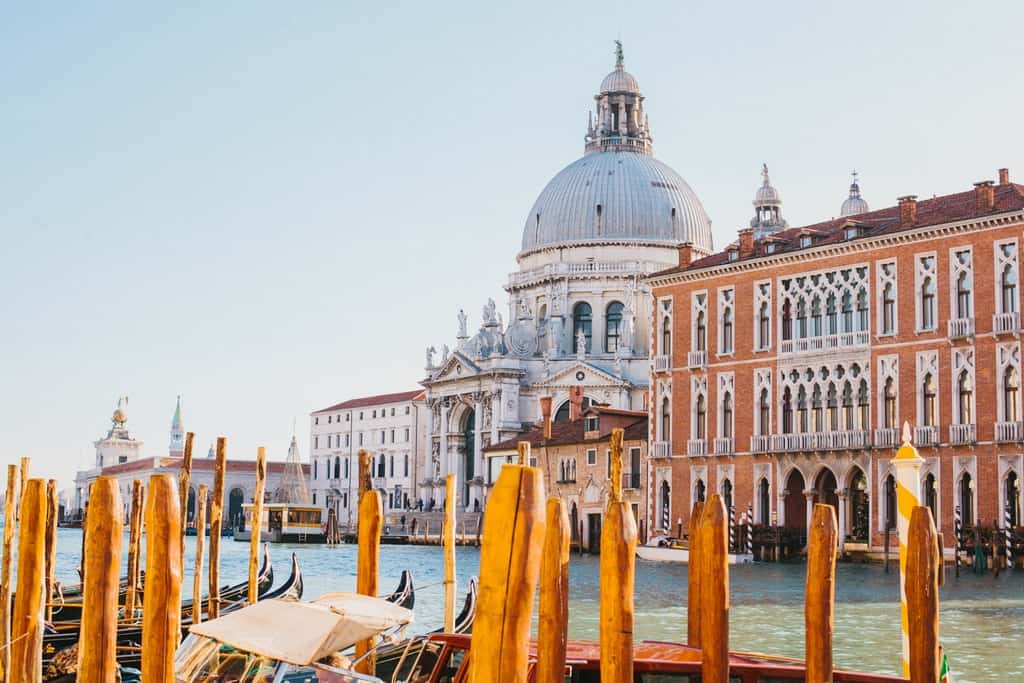 St. Mark's Square is the most important tourist spot, and one of the most expensive areas to stay in Venice. Many of the most important tourist attractions in Venice are concentrated around St. Mark's Square.
It is difficult to find a hotel nearby and its prices are higher than in the rest of the city. The area I like the most is the walk at the end of the Grand Canal overlooking the Basilica of San Giorgio Maggiore.
RECOMMENDED HOTELS IN SAN MARCOS
Baglioni Hotel Luna, The Leading Hotels of the World
The St. Regis Venice
NH Collection Venezia Palazzo Barocci
Hotel Flora
Find accommodation in San Marcos
Dorsoduro, young atmosphere and nightlife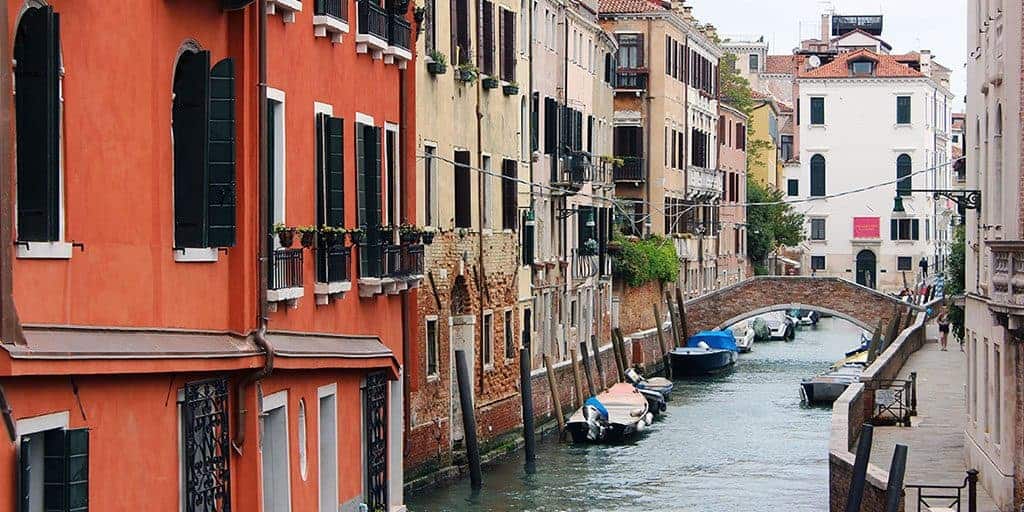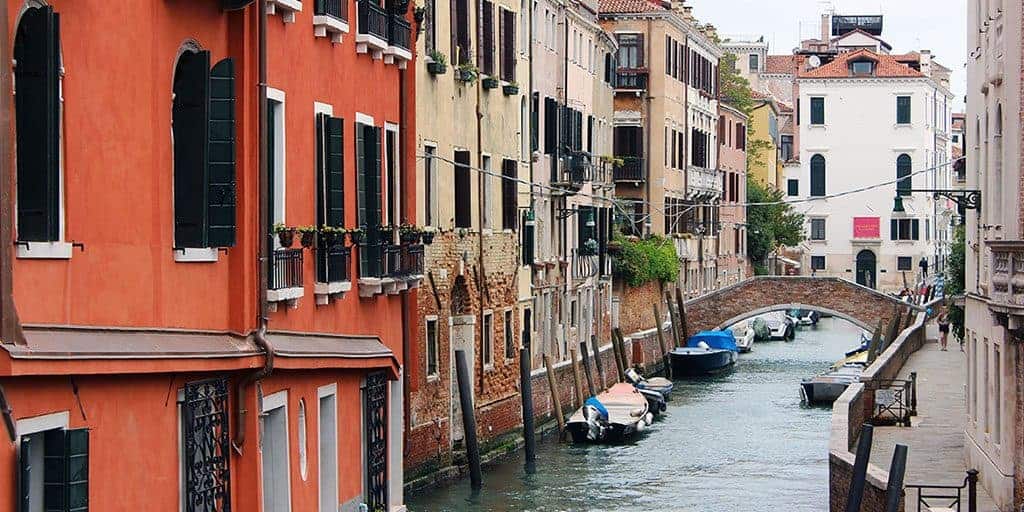 The Dorsoduro is a very interesting district for hotel reservations. It is one of the largest districts in Venice and houses such important monuments as the Basilica of Santa Maria della Salute, the Accademia Gallery (one of the most important art galleries in the world), or Ca'Rezzonico (one of the most interesting palaces in Venice).
This district has a great university life and is one of the best neighborhoods for dining or going out for a drink, especially around Campo Santa Margherita. The hotels in this sestieri are usually a little cheaper than those in the rest of Venice.
RECOMMENDED HOTELS IN VENICE IN DORSODURO
Hotel Moresco
Hotel Nani Mocenigo Palace
Palazzo Veneziano
NH Venezia Rio Novo
Hotel Agli Alboretti
Hotel Tiziano
Silk Road (Hostel)
Find accommodation in Dorsoduro
Cannaregio, local atmosphere and more affordable prices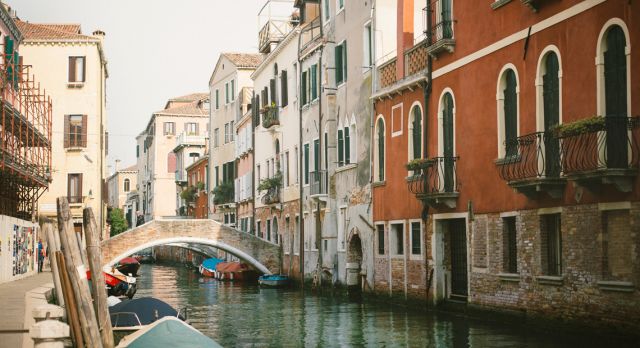 Cannaregio is one of the most interesting neighborhoods in Venice and one of the ones I like the most. Mainly because it is one of the least visited by tourists and is one of the areas that keeps more authenticity of a city that seems to have become a real theme park for tourists. In Cannaregio there is still local life.
This neighborhood is located in the north of the city. It is one of the largest and from the furthest points it takes about 20 minutes on foot to reach St. Mark's Square.
Although there are fewer tourists than in other sestieri it does not mean that it lacks tourist attractions. Here you can find for example the Gallery palace Ca d'Oro. It is also worth mentioning that Cannaregio is the Jewish quarter of Venice and one of its main attractions is the old Jewish ghetto.
Another advantage is that from one of its wharfs the boat lines pass to Burano and Murano.
Accommodation prices are lower, there are very good restaurants and the canals and alleys of Cannaregio are much quieter than in the heart of Venice. It is also one of the areas with more bars and entertainment at night (although Venice is quite quiet in this respect).
RECOMMENDED HOTELS IN CANNAREGIO
Ca' Bonfadini Historic Experience
Grand Hotel Dei Dogi
Hotel Cannaregio 2357
Hotel Herion
Ostello S. Fosca – CPU Venice Hostels (Hostel)
Find accommodation in Cannaregio
Castello, off the tourist radar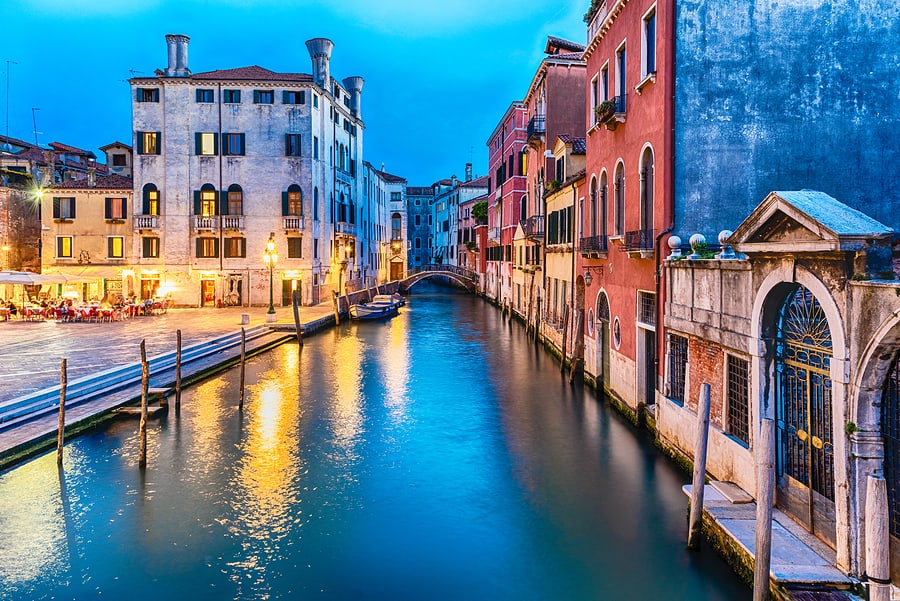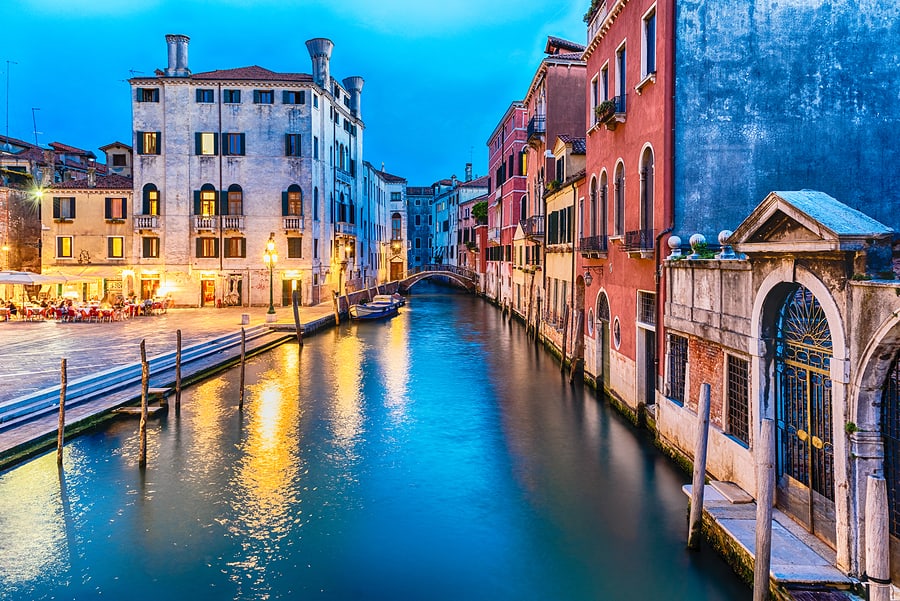 The Castello district is located east of Venice, next to St. Mark's Square. Its location is ideal for staying in Venice if you find accommodation in the part of the district that is closest to San Marco.
If you stay in San Marco you will have to walk a bit further but you will find somewhat cheaper accommodation in return. From the farthest point of Castello to St Mark's Square you will have no more than a 20 minute walk.
It is a popular and quiet area, and even less touristy than Cannaregio. Nevertheless, there are restaurants in the area, especially on Via Garibaldi, the district's shopping street.
Castello is the largest district in Venice and extends all the way to the eastern end of the city, to the mouth of the Grand Canal. It is a quiet district that has several tourist attractions worth visiting: the Arsenal, Campo Zanipolo, the church of San Francesco della Vigna, the Napoleonic gardens and the Riva dei Partigiani.
RECOMMENDED HOTELS IN VENICE IN CASTELLO
Hotel Londra Palace
Hotel Bucintoro
Hotel Aqua Palace
Hotel Palazzo Vitturi
Ca' Marinella
Find accommodation in Castello
Lido, ideal for enjoying the beach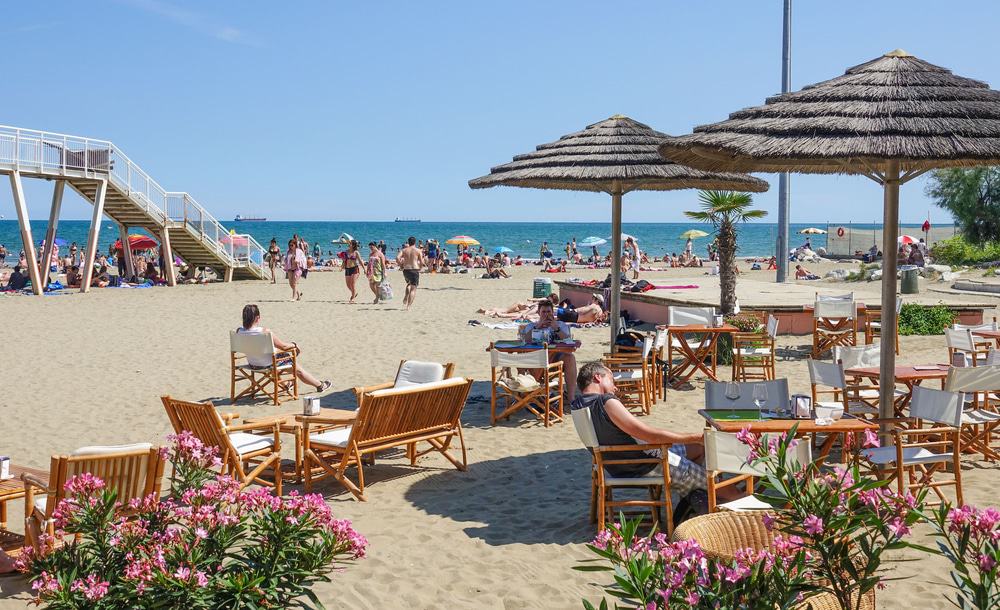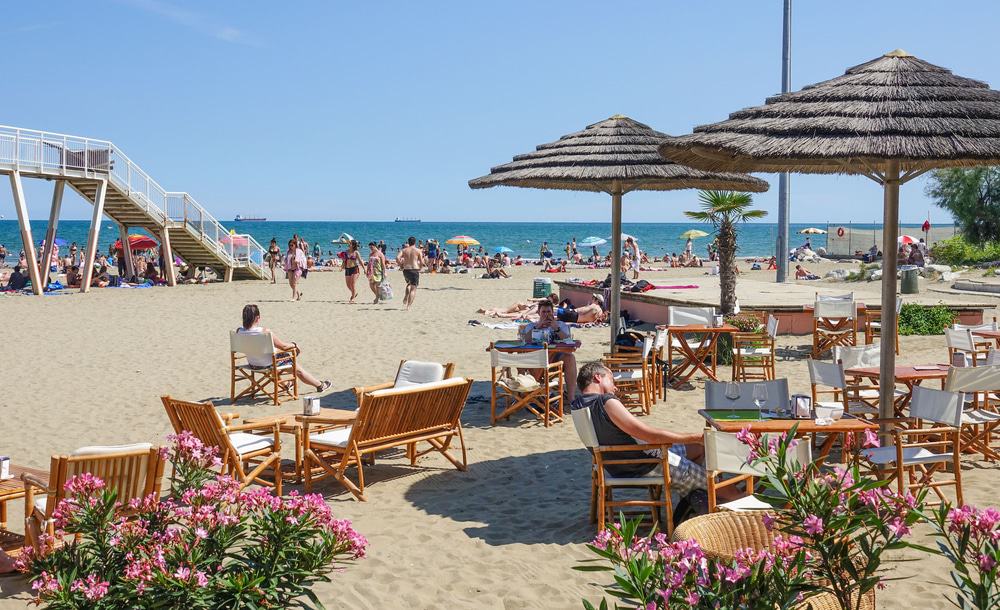 Lido is an island of about 12 km near Venice, a few minutes away by vaporetto. It is one of the main summer destinations in Italy, and where the Venice International Film Festival is held. As advantages it has the closeness to Venice, somewhat more affordable hotel prices, and the possibility of enjoying its beaches.
RECOMMENDED HOTELS IN LIDO
Ausonia Hungaria Wellness & Lifestyle
Hotel Villa Laguna
Hotel Villa Delle Palme
Mestre
When the hotels in Venice are full or their prices are already prohibitive, this is the first place to look for a hotel. It is a town belonging to the municipality of Venice, connected to it by bus and train.
The hotels are much cheaper, and it is an excellent alternative. It is not too much trouble to travel to Venice as there are quite frequent buses that leave you in Piazzale Roma in just under 15 minutes. You can also go by train.
There are basically two recommended areas to stay in Mestre: near the train station or in the city centre. The train station has the advantage that the shuttle-buses from the two airports stop there, and in addition to the bus you can also go to Venice by train. However, it does not have any attractions beyond the fact that it has several restaurants.
The central area is very pleasant and full of little shops and terraces where you can have dinner or a drink. There is also a bus stop that takes you directly to Venice.
RECOMMENDED HOTELS IN MESTRE
Leonardo Royal Hotel Venice Mestre
Best Western Plus Hotel Bologna
Hotel Villa Costanza
Anda Venice Hostel
Top Hotels in Venice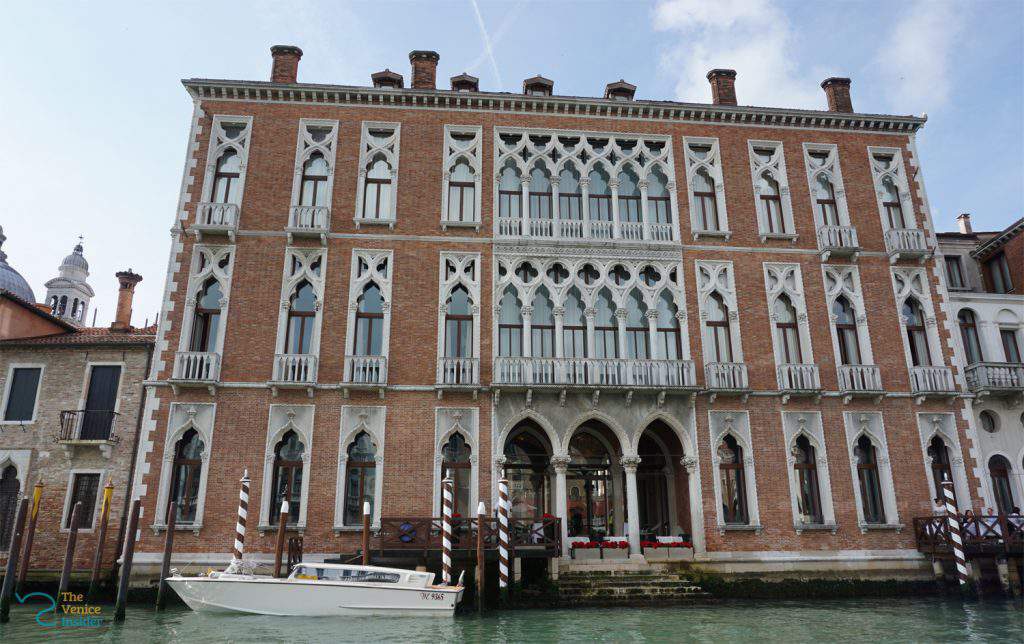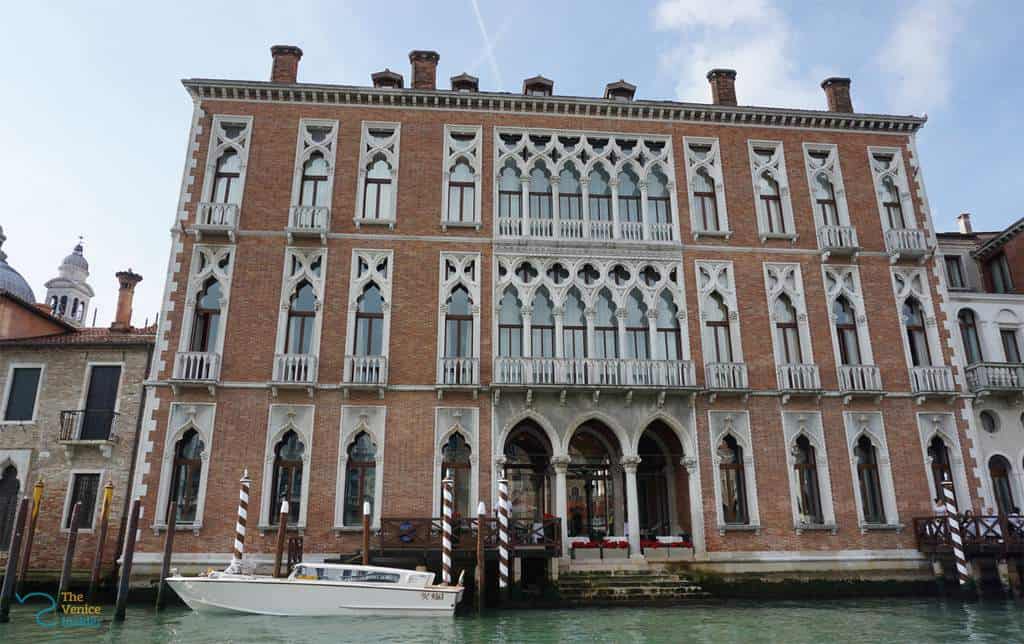 Location: Dorsoduro
Contact No.: +39 041 34281
Venice's Top Hotels
Depending on the types, Sina Centurion has suites with bathtubs, 2-storey or lounge areas. All the suites and rooms have Venetian and modern designs in bold colors. Inclusions are mini-bars, gold leaf polished bathrooms and wooden ceilings. Sina Centurion is set in a palazzo from the 19thcentury with views of the Grand Canal.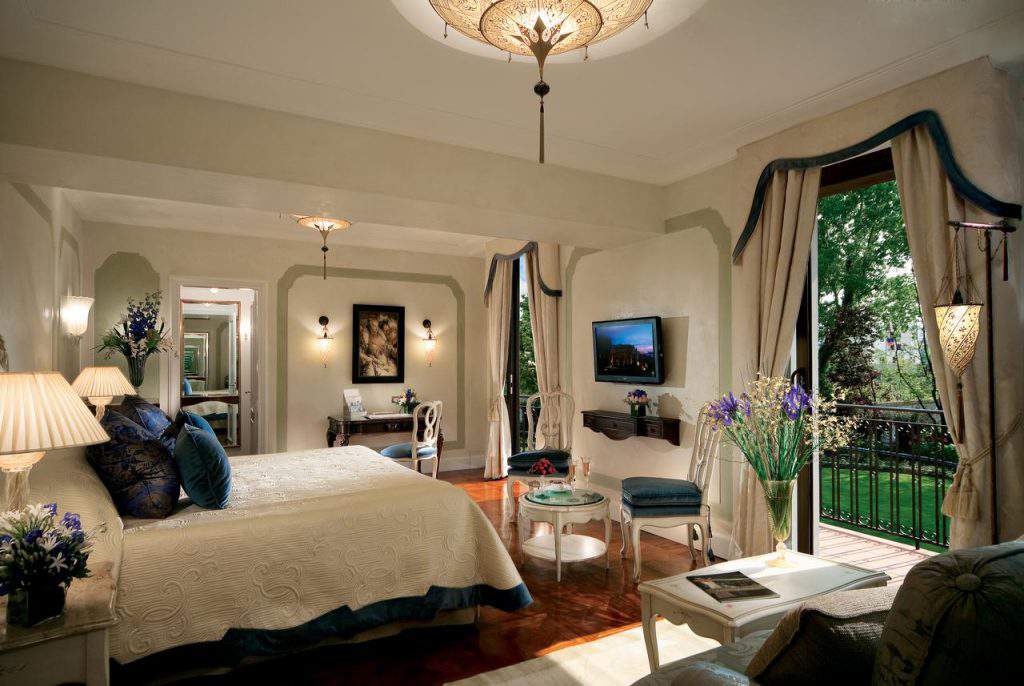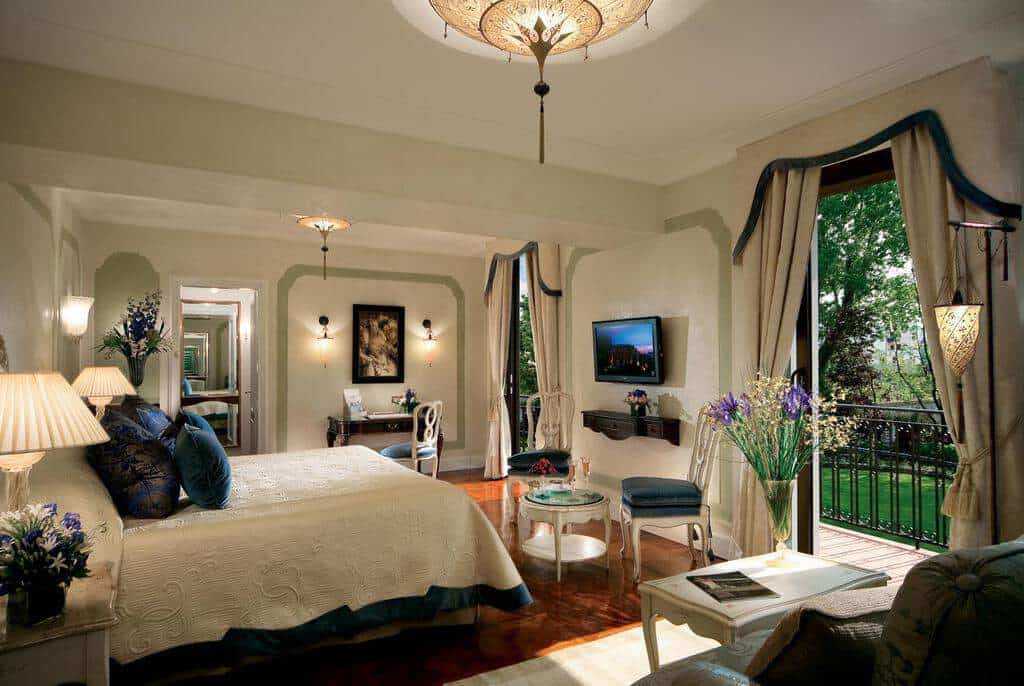 Location: Giudecca
Contact No. +39 041 240 801
Venice's Top Luxury Hotel with Pool
You can conveniently reach this charming hotel by riding a boat from the city to Giudecca Island. It is peaceful and characteristically Venetian. It has a Michelin-starred restaurant and Olympic-sized outdoor swimming pool made of seawater. The suites and rooms are appealing with general inclusions of verandahs with views of the lagoon/vineyard or the garden, bathtubs, mini-bars, and ipod docks. Palazzetto rooms are overlooking St. Mark's Square, have exclusive butler services and kitchenettes. You can directly access the pool with their poolside suites. The Palladio suites are on the higher-end and have exclusive terraces with plunge pools, Jacuzzis, and fantastic sceneries.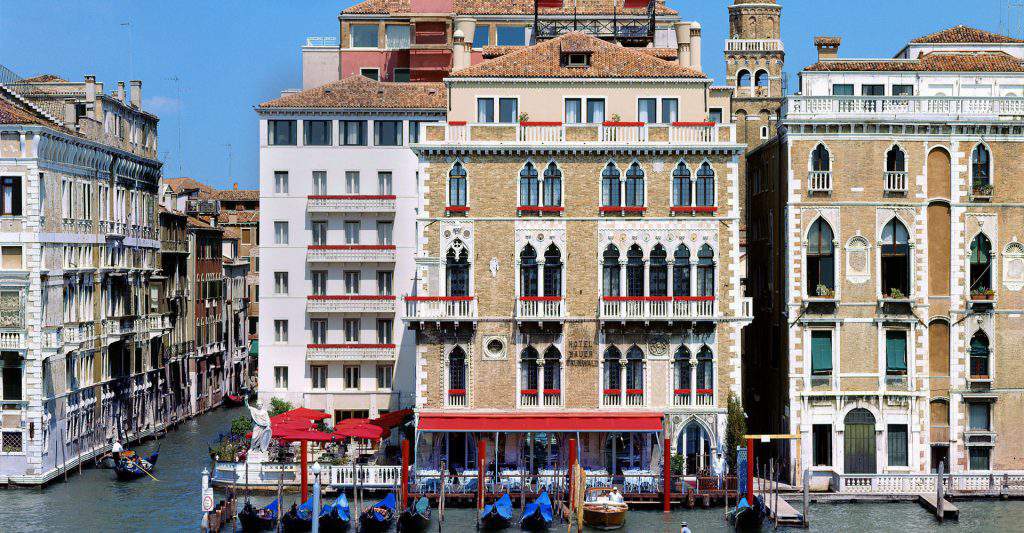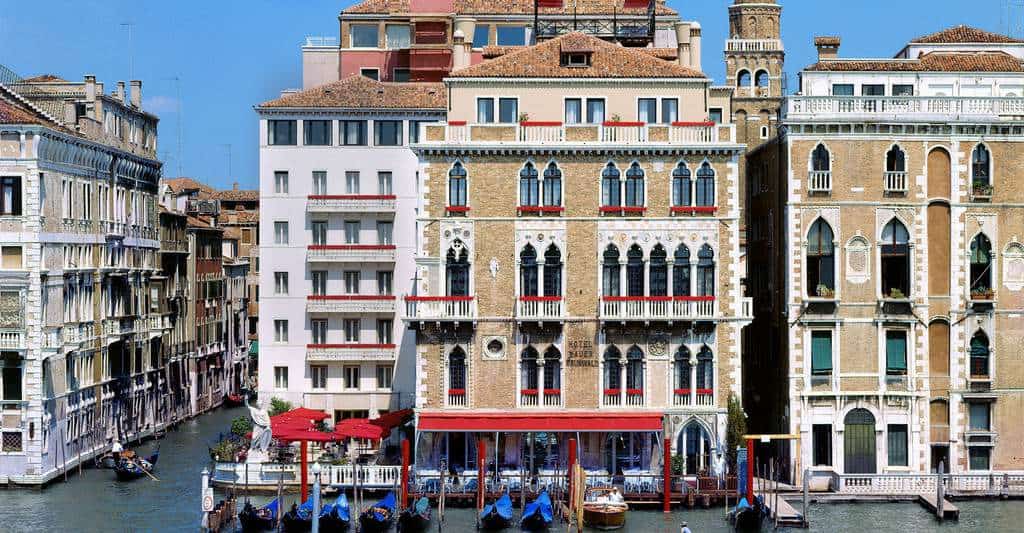 Location: San Marco
Contact No.: +39 041 520 7022
Venice's Top Luxury Hotel
Bauer Il is strikingly housed in a renowned palazzo. The rooms are uniquely decorated with Venetian designs and Art Deco. The higher-end rooms include verandahs, era furniture, and Murano glass chandeliers. All rooms have mini-bars and bathtubs in the marble bathrooms. The main tourist spots are just a short walk.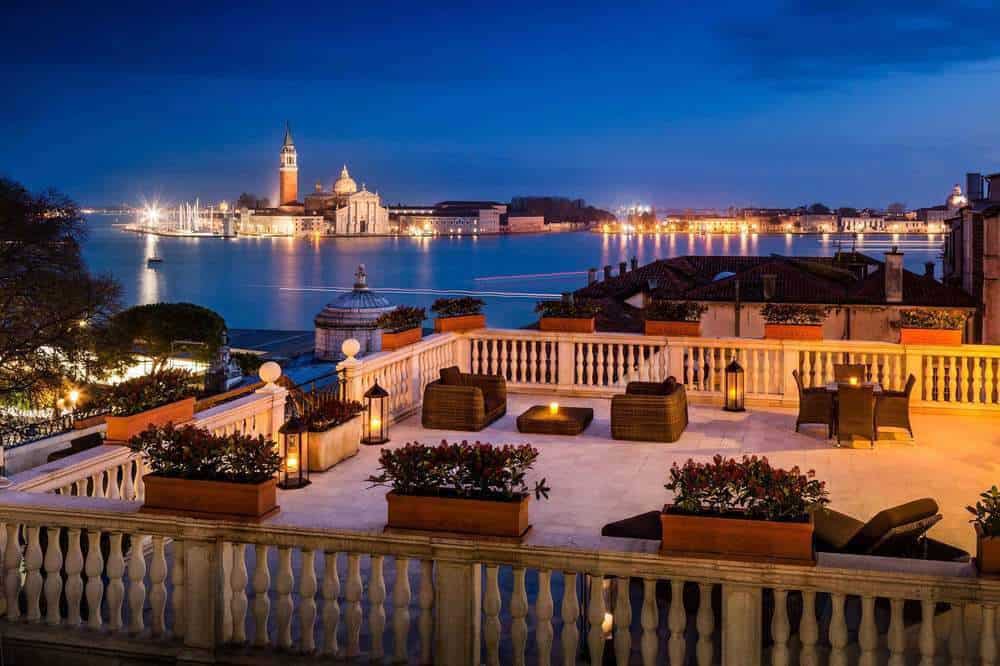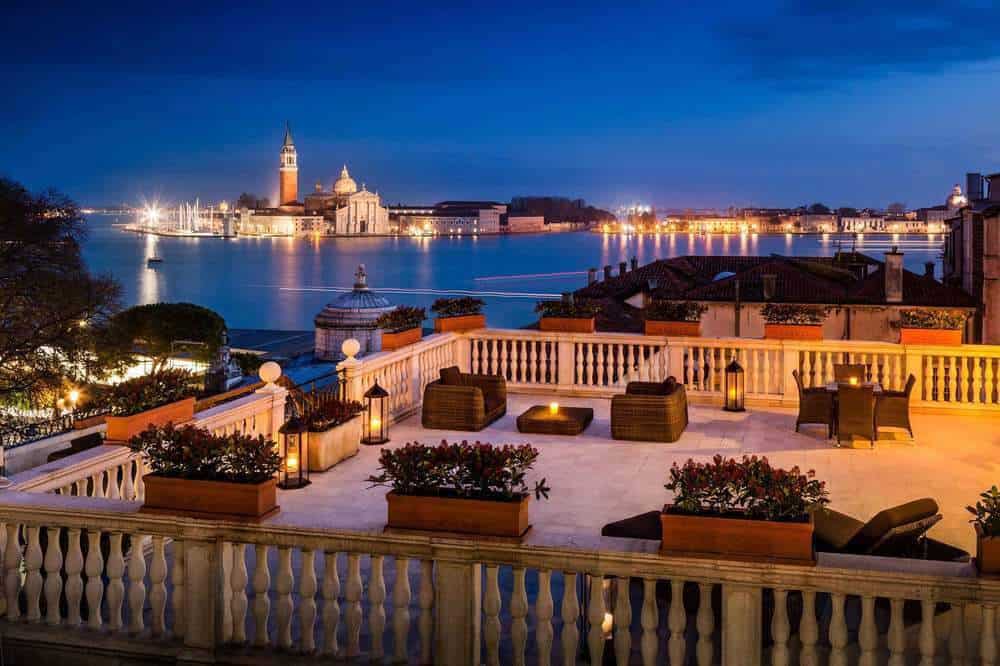 Location: San Marco
Contact No.: +39 041 5289840
Venice's Top Luxury Boutique Hotel
This impressive hotel is Venetian-styled and centrally located near St. Mark's Square. It consists of elegant, well-designed suites and rooms. The basic suites included scenery of the lagoon and lounge areas. The higher-end suites have big verandahs with furniture, living rooms, multiple bedrooms, French beds and antique furniture. All room types include mini-bars, marble bathrooms, Murano glas chandeliers, wooden floors, and silk brocade wall layers.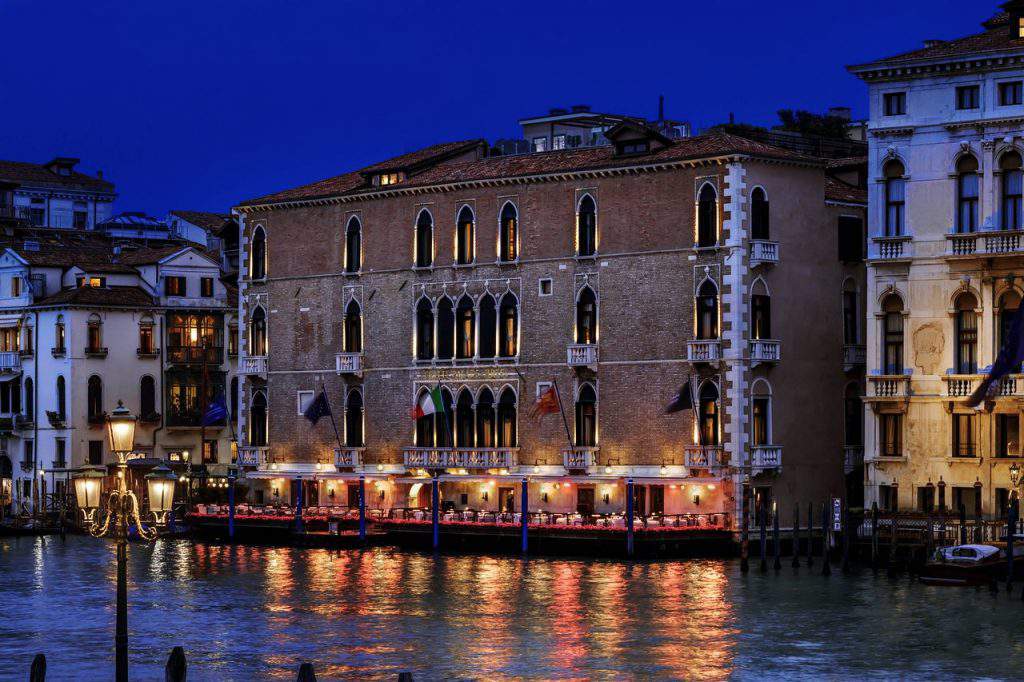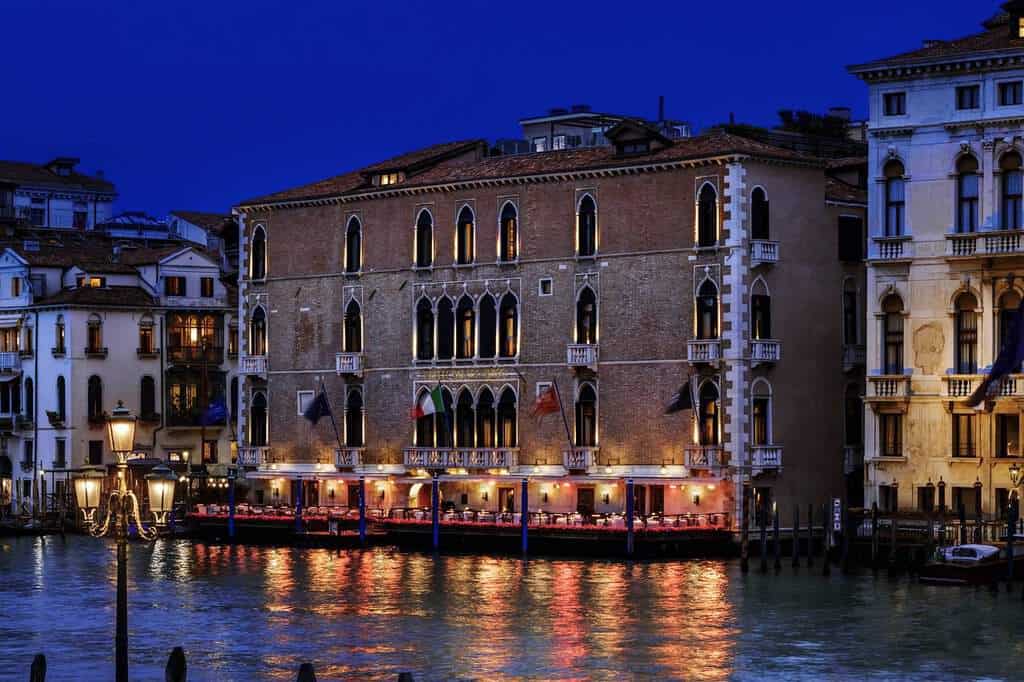 Location: San Marco
Contact No.: +39 041 794611
Venice's Top Luxury Hotel
This wonderful hotel has a suite called Hemingway Presidential suite. It even has the club chair of Ernest Hemingway. The higher-end suites include Jacuzzis on its exclusive rooftop verandahs, powder rooms, walk-in closets, wet bars, murals, hand-made harpsichords, and art books. These are in addition to the entertainment systems and living spaces already available in the suites. Wonderful sceneries, traditional headboards, refurbished mirrors and hand-painted ceilings are found in upgraded rooms. In general, suites and rooms have a Venetian ambiance with mini-bars, balconies, bathtubs, grand marble bathrooms, antique furniture, Murano glass chandeliers and high ceilings. Hotel Gritti is strikingly housed in a lovely renovated palazzo built along the Grand Canal.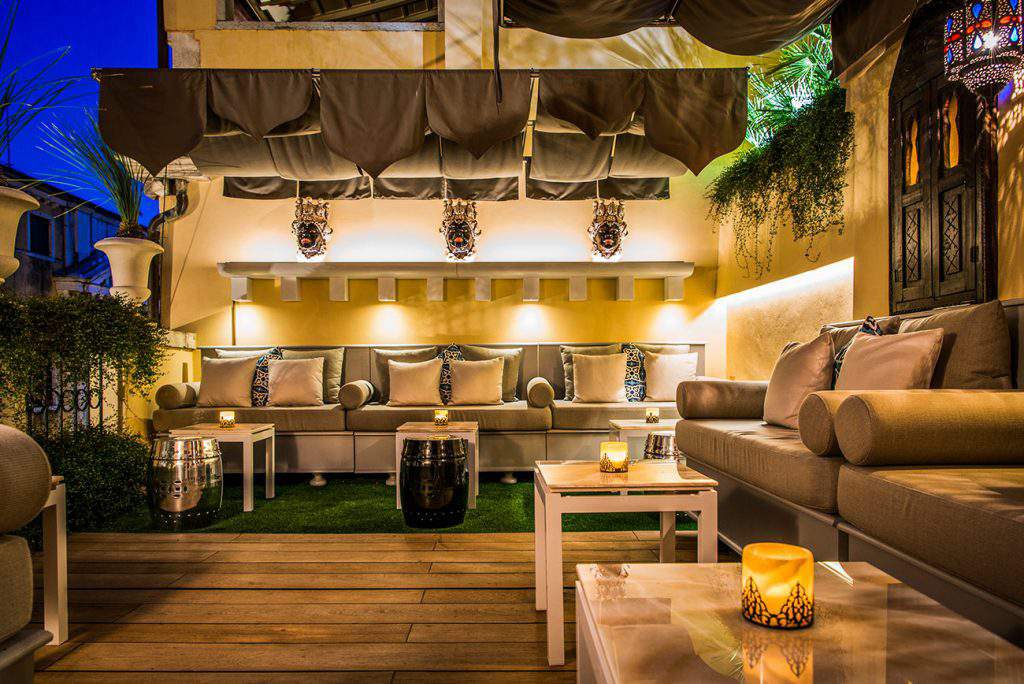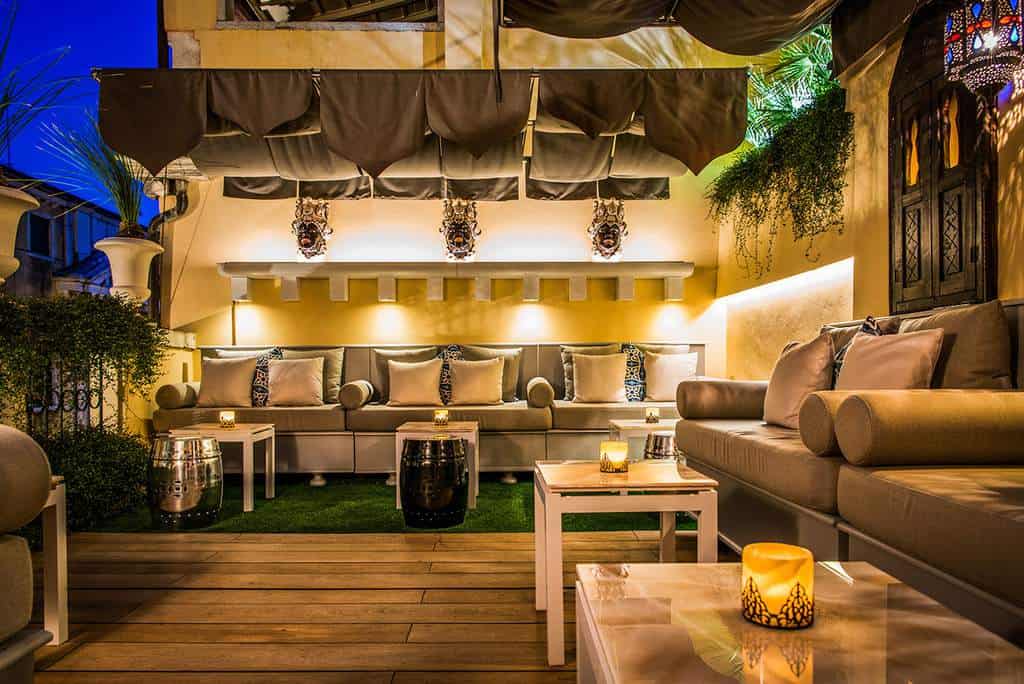 Location: Dorsoduro
Contact No.: +39 041 52 03 078
Venice's Top Hotels
This spectacular hotel is located in a quiet art neighborhood. Its small size exudes a dreamy and private ambience. It has 12 rooms divided into suites and themed rooms. There is a modern touch to its suites. The high-end suite has a chromotherapy whirlpool tub across its bed in addition to the verandahs and lounge areas. The theme of the rooms include Noir or Moorish. The themed rooms have mini-bars and terraces. They are also decorated with black Murano glass chandeliers, Palladian floors, marble fireplaces, and damask walls. The downside is that there is no lift.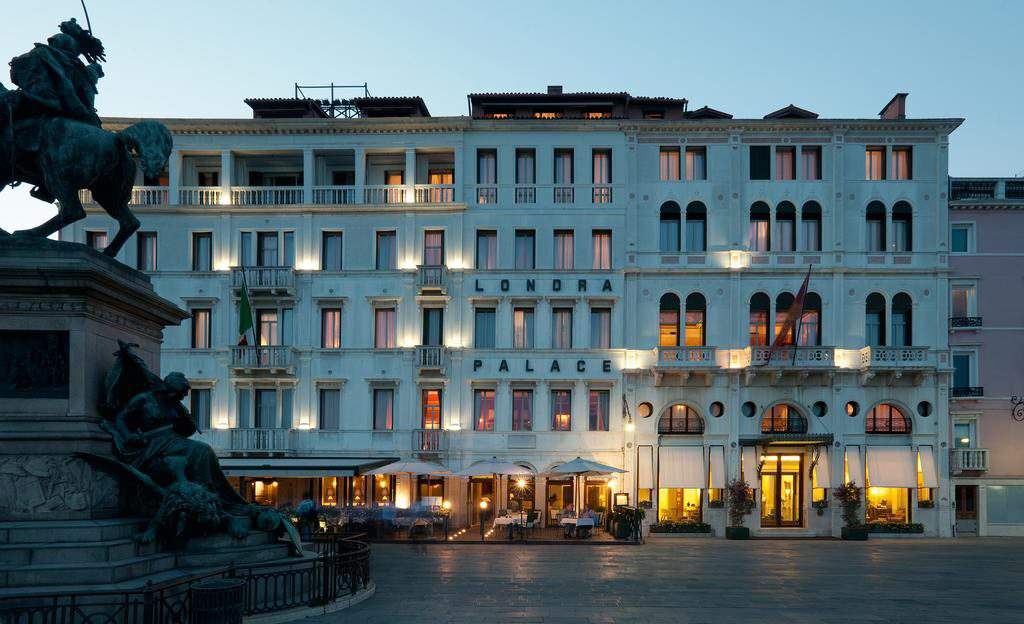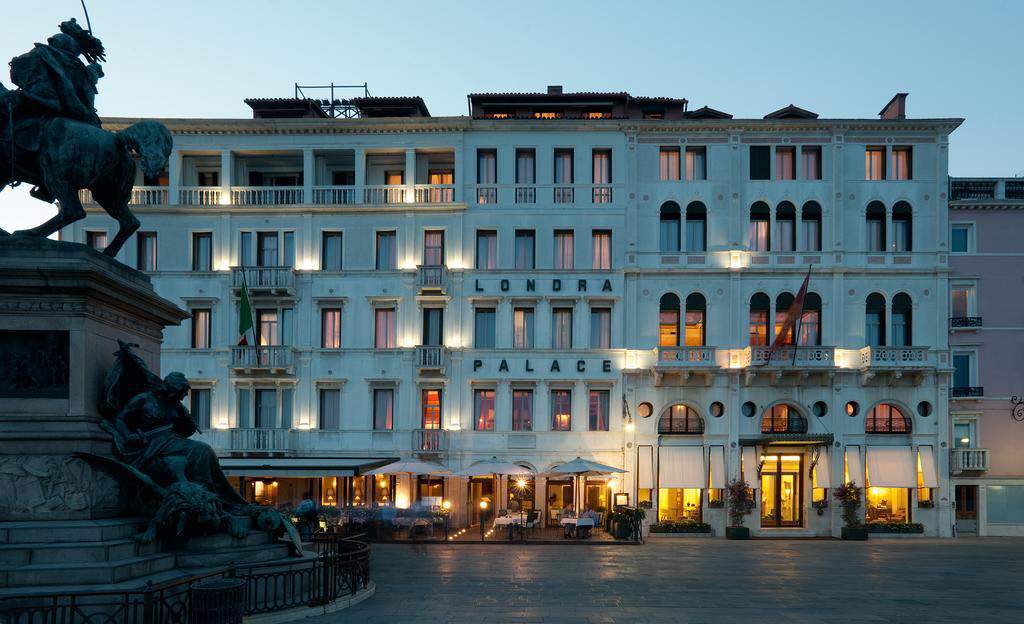 Location: Castello 
Contact No.: +39 041 5200533
Venice's Top Luxury Hotel with scenery.  
Overlooking San Marco Basin and the city, this well-known hotel is just walking distance to St. Mark's Square. . Hotel Londra consists of private colorful suites and rooms. Interiors include natural lighting, fabric tapestries, carpeted floors, Biedermeier furniture, marble bathtubs and mini-bars. The higher-end suites have hydromassage bathtubs and living rooms. A number of suites and rooms include private verandahs.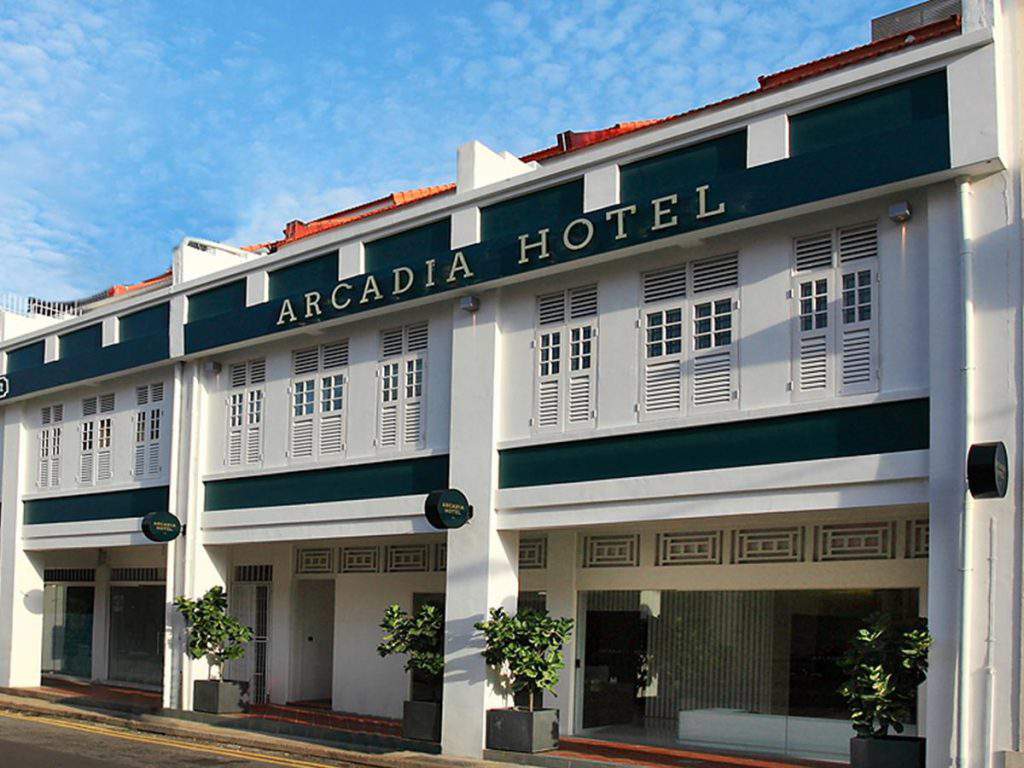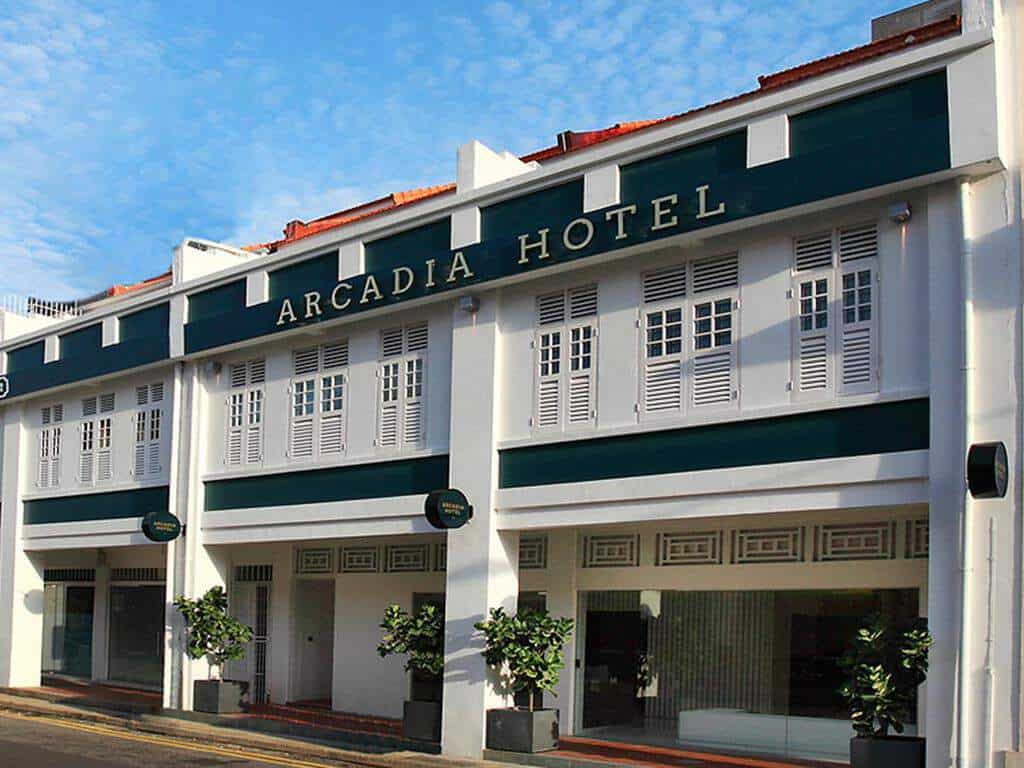 Location:  Cannaregio
Contact No.: +39 041 717355
Venice's Top Hotels
Arcadia is housed in a building from the 17thcentury.  It is near the train station and the old Jewish ghetto. It is surrounded by many dining and shopping options.  You get your money's worth on this charming hotel. It has 17 rooms categorized into one suite and clean rooms with mini bars and wooden floors. Interiors are a combination of traditional and contemporary designs.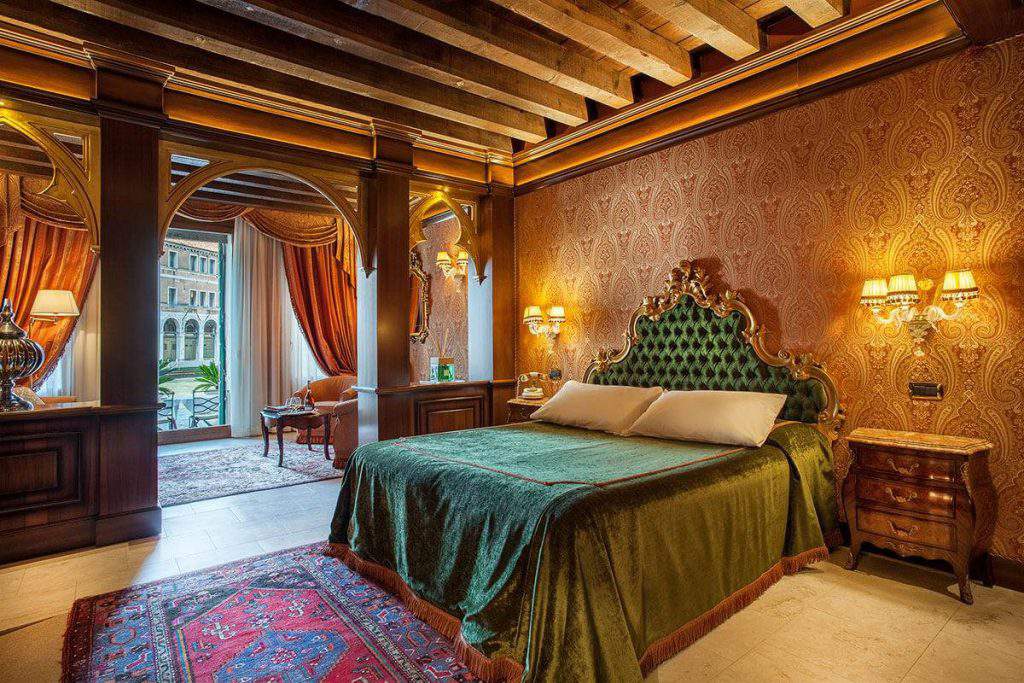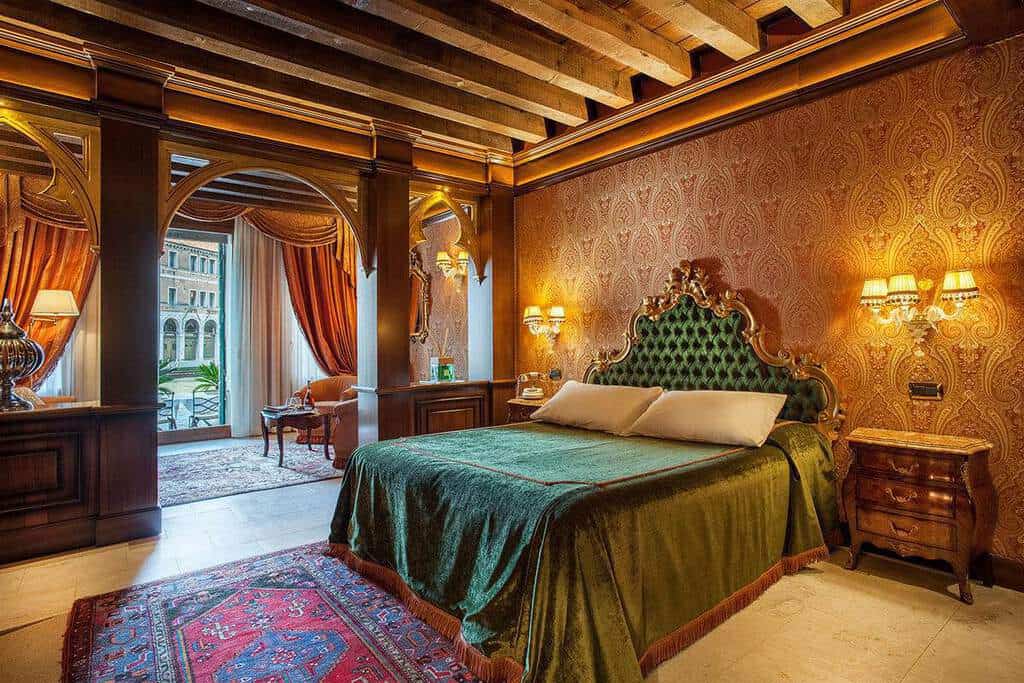 Location: Cannaregio
Contact No.: +39 041 2411944
Venice's Top Hotels
This little hotel is centrally located overlooking the Grand Canal. Aside from the stunning views of Rialto and Grand Canal, Al Ponte's suites and rooms have Venetian designs. The high-end suite includes a charming yard situated in the Grand Canal. Basic inclusions are mini-bars, showers/bathtubs, draperies and brocade.