Santorini Hotels With Sunset Views
If you're looking to book hotels where you can enjoy a great sunset view right from the comfort of your room, choose hotels at Imerovigli. Oia is not a good option since some hotels there don't offer sunset views. It would be best to ask the hotel what view you're going to get because you'll either get a view of the sunset or a view of the caldera.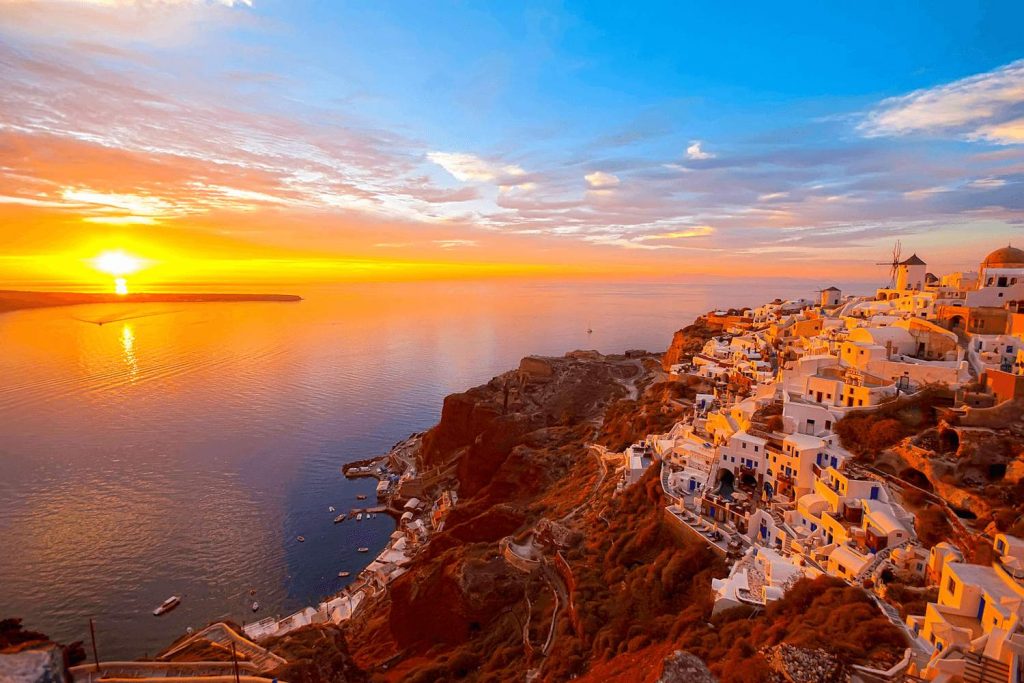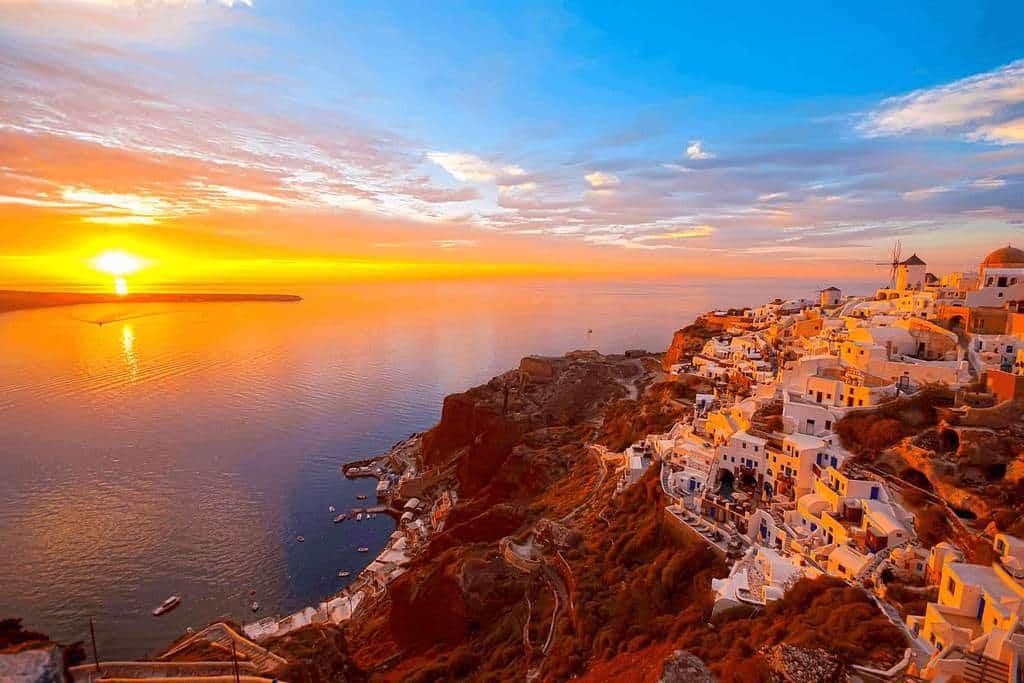 On the other hand, hotels at Fira and Firostefani won't give you a complete view of the sunset since it is partially blocked either by parts of Santorini or Thirassia island. You won't encounter a problem if you stay at any hotel in Imerovigli though so that would be the best option. 
Imerovigli hotels sunset views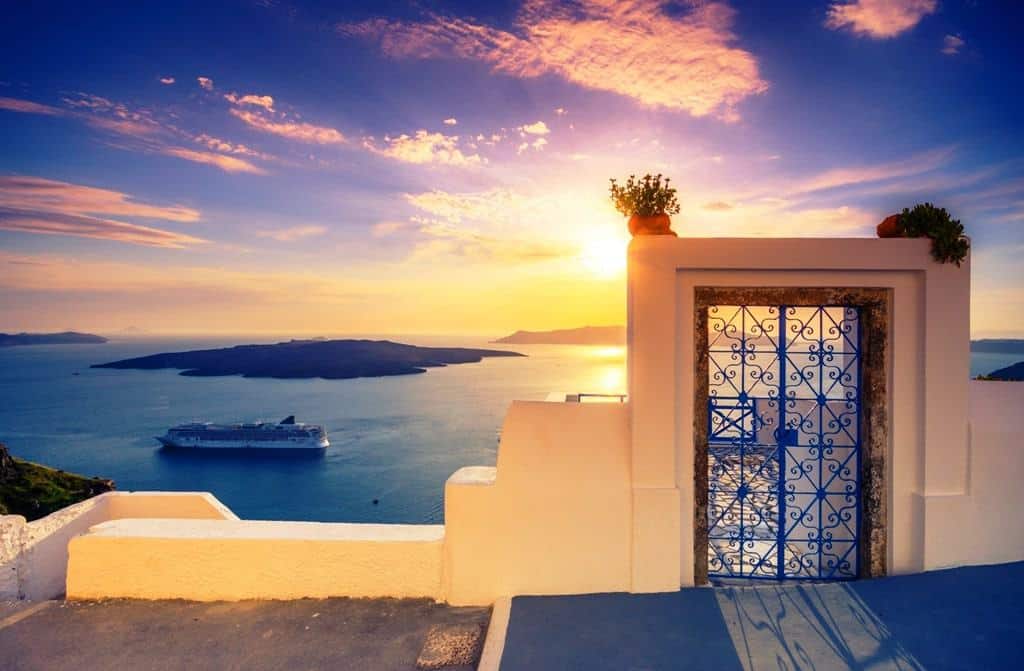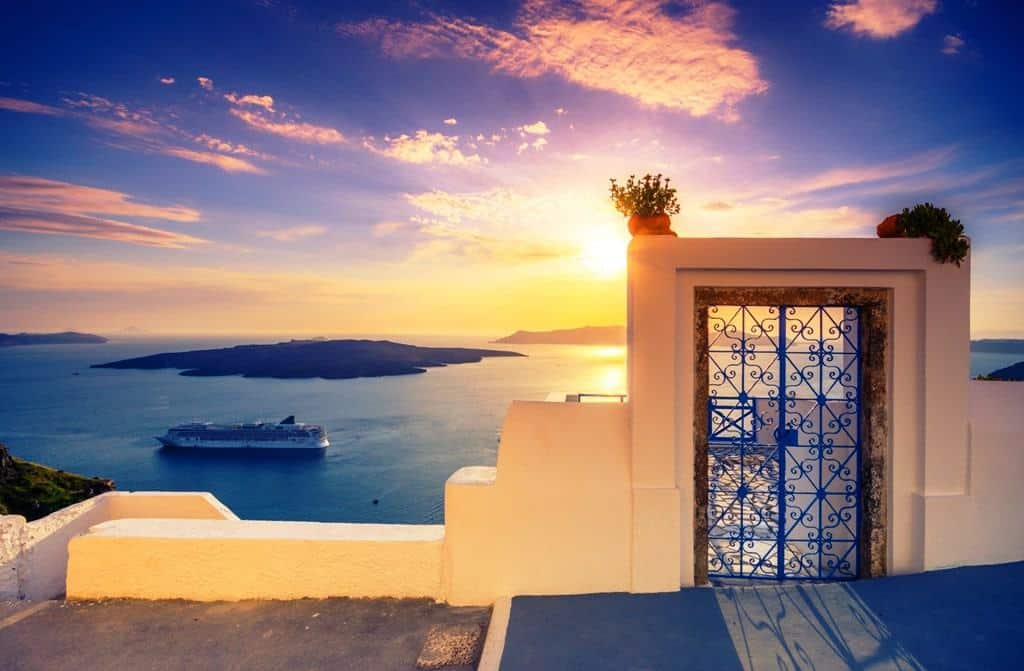 Oia hotels with sunset views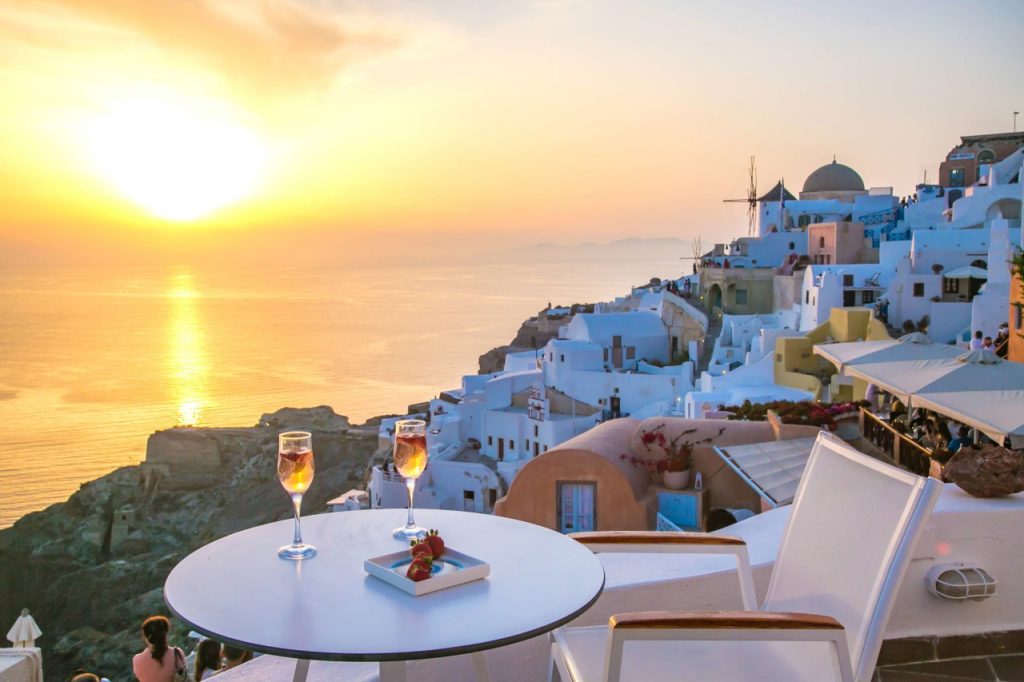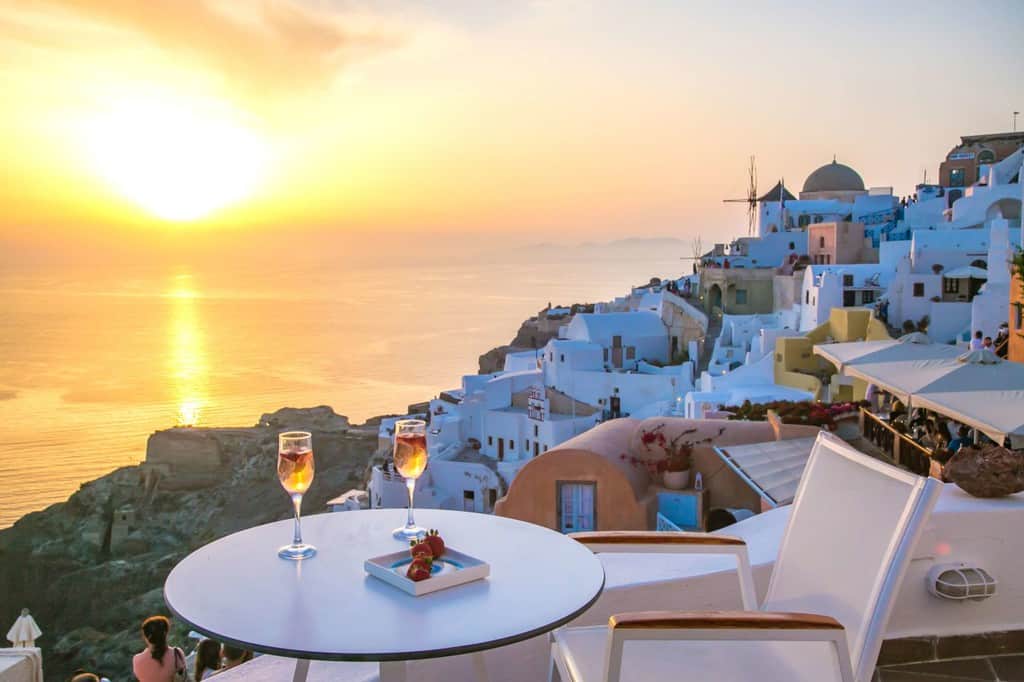 This is what you'll see when you book at an Oia hotel. The only problem is you won't get to see the sun fade into the ocean. It still looks great but it isn't the sunset you're used to seeing. 
Fira hotels with sunset views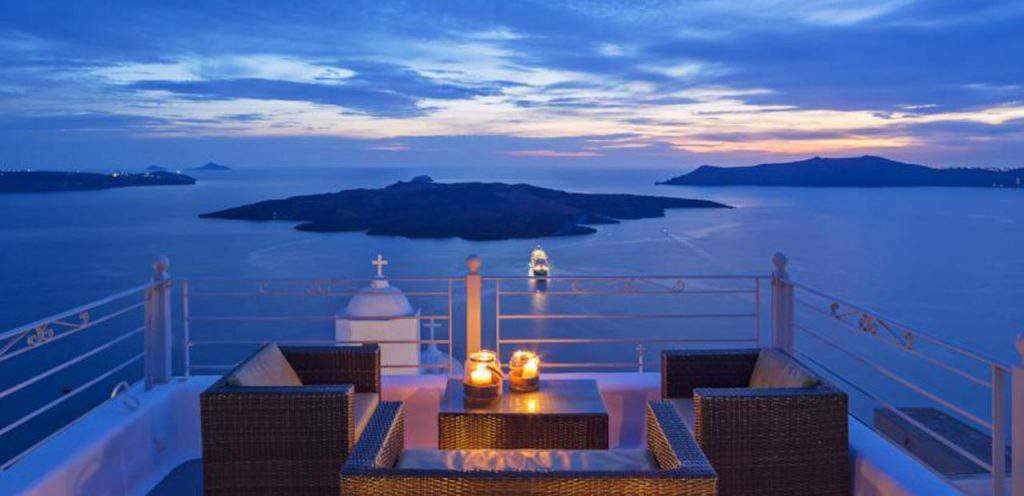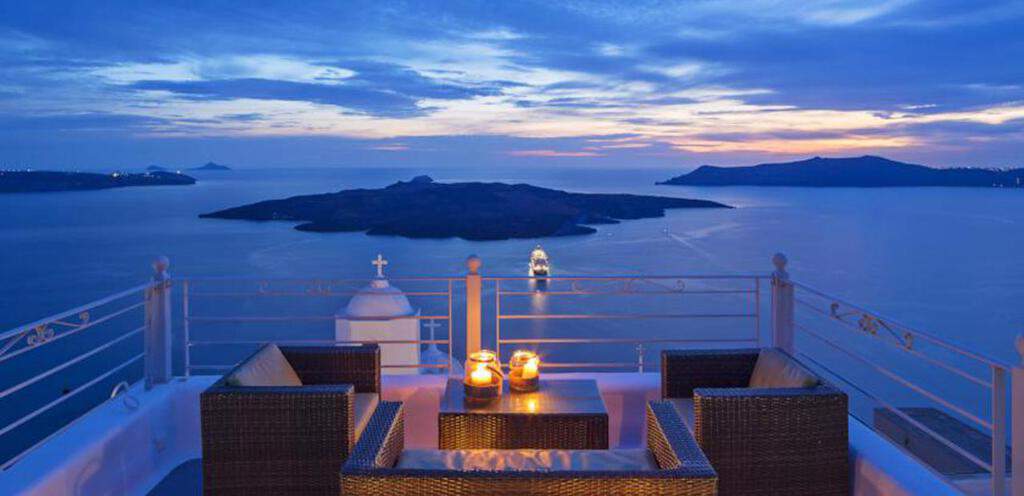 This shows a great sunset coming from Homeric Poems hotel which is one of the hotels in Firostefani that gives a great view of the sunset. Whether you're staying at Fira or Firostefani, you're basically going to get the same view of the sunset. You will get a different view compared to Imerovigli but you still get to see Skaros Rock which is still a great scenery.
Read hotel reviews:
Grace Hotel Santorini
San Antonio Hotel, Santorini
Cavo Tagoo Santorini