If you are looking for high-end hotels like the ones in Mykonos or Santorini then sadly you won't be seeing one in Ios. But despite that, the island still offers a lot of cozy places to rest at.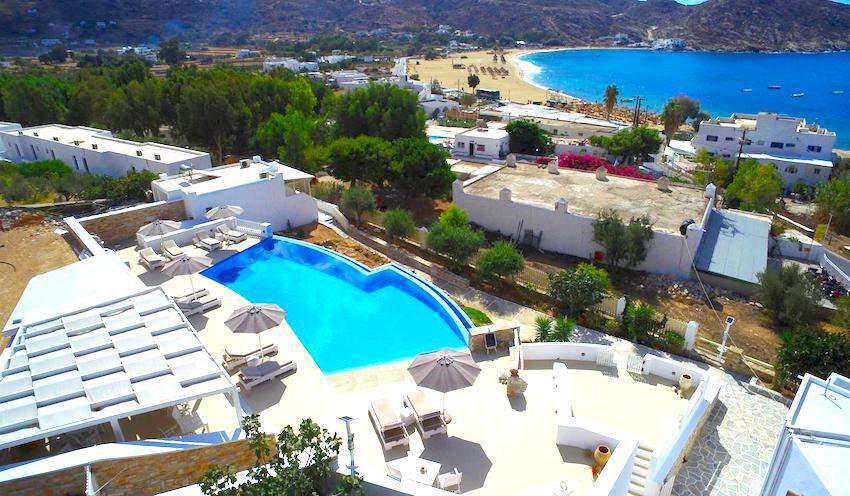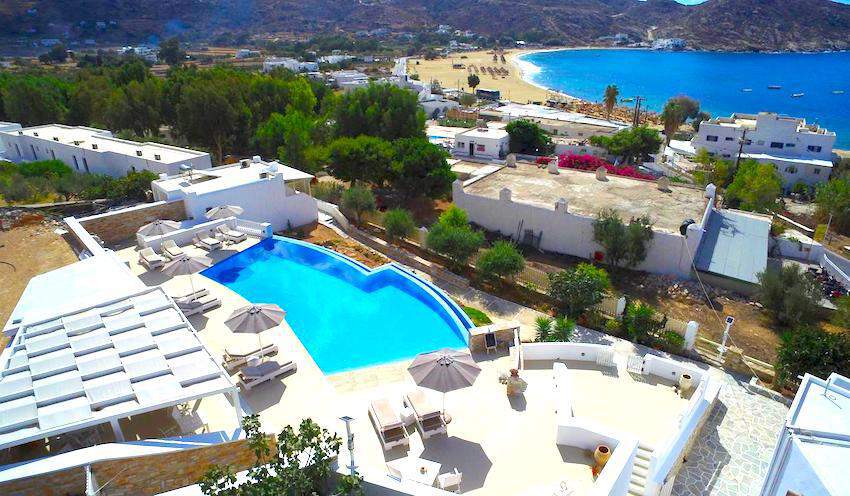 Where to stay in Ios
Many guests opt to look for a place that is in the port since it'll be easier to travel back to the ferry. But when going to the main town it'll be tiresome because of the uphill terrain. It is also a ride away from the beach. Some guest chooses to be in Chora for the exciting nightlife, fantastic restaurants. Easier access to a bus going to the beach is also a plus while other guests prefer Myelopotas Beach. The said beach is one of the most fantastic beaches in the country plus a couple of nice restaurants nearby.
Ios offers a lot of beautiful beaches. Manganari and Mylopotas are one of the most fantastic.
When it comes to nightlife, Ios' the forerunner. And if you get tired of all the partying, there are a lot of places for you to relax and it's easy to find!
If you've gone to Santorini and felt like you haven't gotten enough of the picturesque beaches of Greece, then Ios is a perfect place for you. These two islands are like pieces in a pod, plus it's just less than an hour and a ferry away.
Ios offers a lot of great native food and homey restaurants. And if I were to say, Ios has the most fantastic restaurants and food I've ever tasted.
Salt in Mylopotas Beach and Ammos in Chora are two of the most fantastic restaurants in Ios. Traffic in Chora has the most exquisite nightclubs and the fun usually starts by around 11 pm.

Best hotels in Ios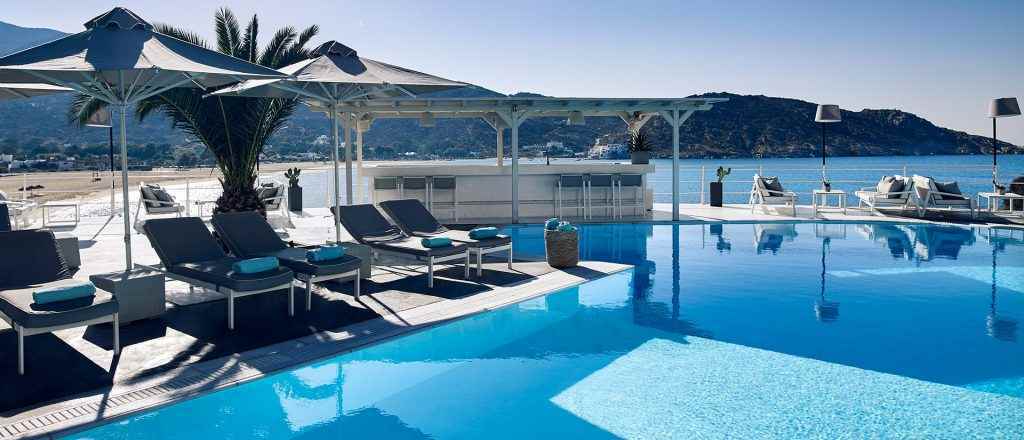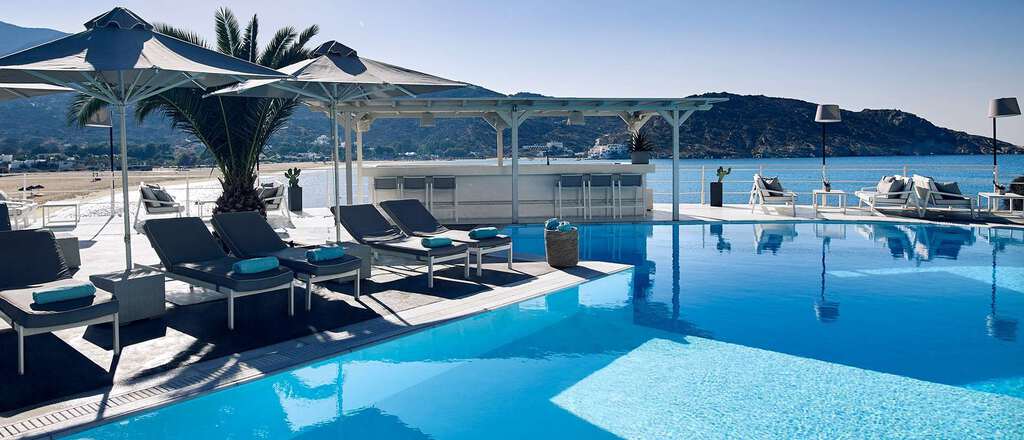 This nice hotel is located near the Mylopotas beach, one of the best beaches in Greece. It offers 3 pools, a dainty and nice restaurant, and a bar by the pool that offer a great view of the beach. It is near the central town which is the Chora that's only 5 minutes in a bus ride or 20 minutes stroll. The town offers many things for you to enjoy like the native village in Greece. There are also fantastic restaurants and exhilarating nightlife. Hotel's contact info: + 30 22860 92000
Ios Palace has 3 elegant pools. The vast one located overlooking the beautiful beach with a bar and offers a variety of menus.
The exquisite Mylopotas beach has one of the most beautiful sands and the greatest in the whole of Cyclades.
If you wanted to stay in the Ios Palace Hotel but are fully booked then these are your next best choices.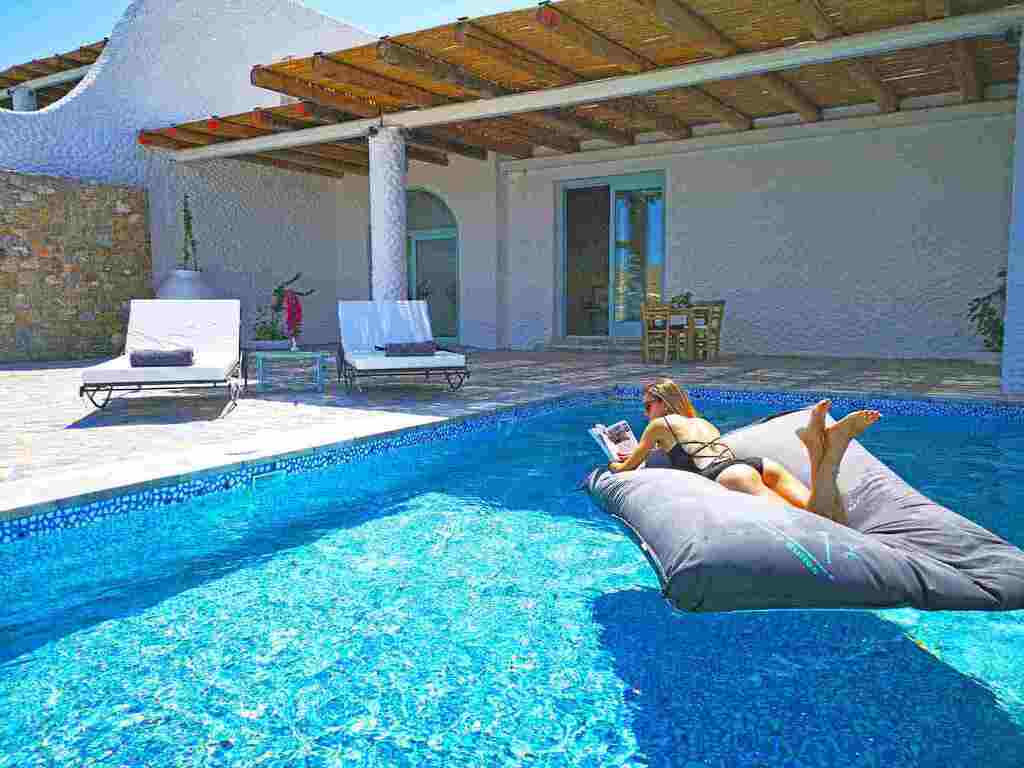 Agalia Luxury Suites is an elegant and sophisticated hotel that is a mile away from the port and 2 and a half from Chora. There are two nice beaches in the area that's just a few walks away if you want some peace and quiet. There are 14 flats and 3 of those suites have a pool.


A few walks away from the main village's restaurants and sought after nightlife is the Liostasi Hotel and Spa. No need to worry about buses whenever you want to go to Mylopotas beach as there is almost always, one that operates. The vast rooms offer tranquillity and simplicity if you want to relax.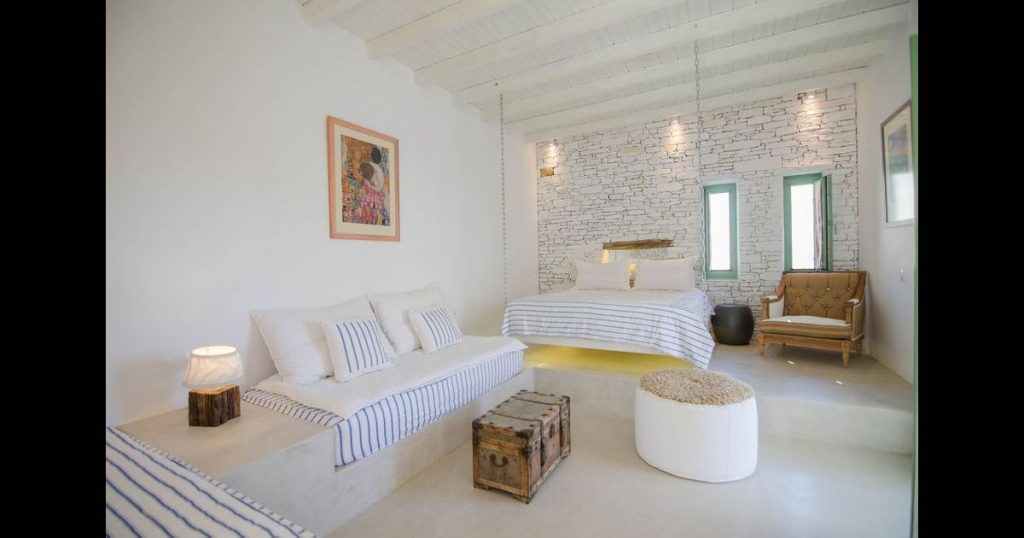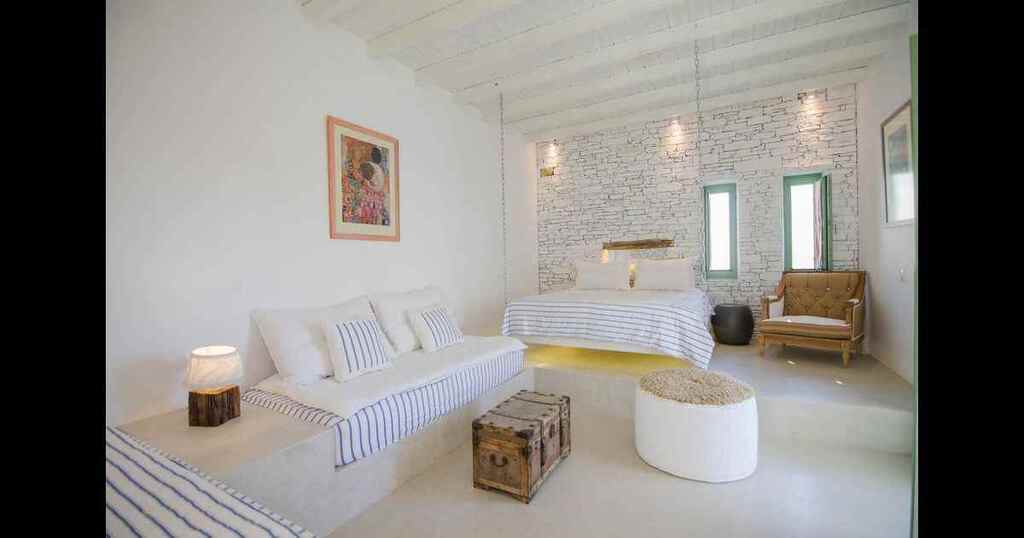 A cozy and elegant hotel that offers a bird's eye view, picturesque scenery and have its own sophisticated pool. A warning, the way down to the Mylopotas beach or to town can be very steep or long. If you want to stay here you will be riding the bus almost always.
Read more:
Ios Travel Guide
Things To Do in Ios
Where To Eat in Ios
Athens – Best Hotels
Mykonos – Best Hotels
Naxos – Best Hotels
Santorini – All Hotels