Staying in Dubai is a real luxury. This modern city is home to some of the most spectacular hotels in the world. Luckily, though, it's not just a city for the rich. Finding a good hotel to stay in Dubai that fits your budget is not difficult. In this post we tell you the best areas and hotels to stay in Dubai.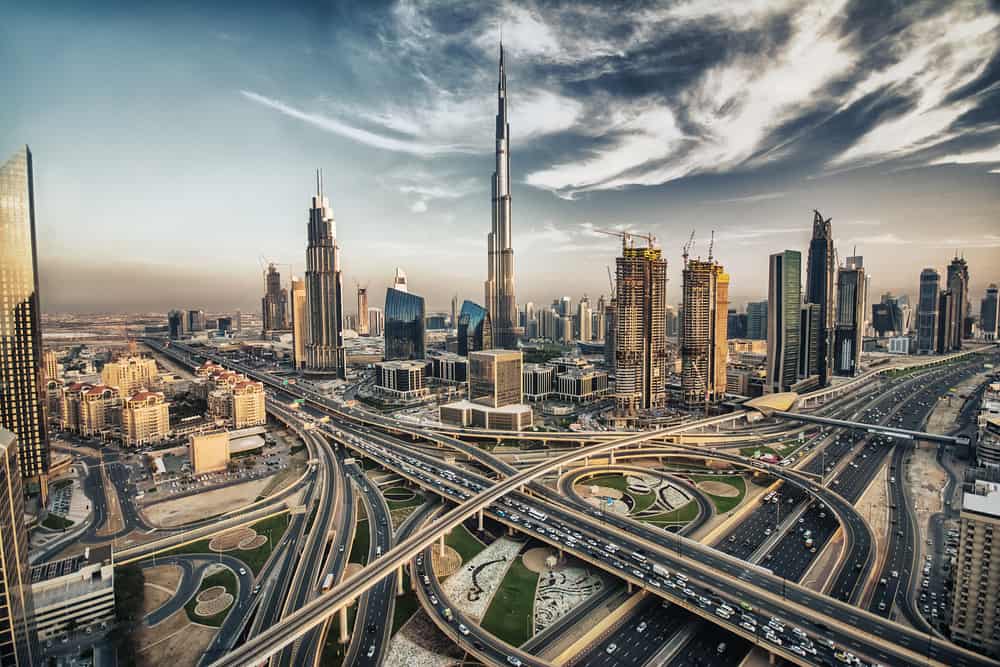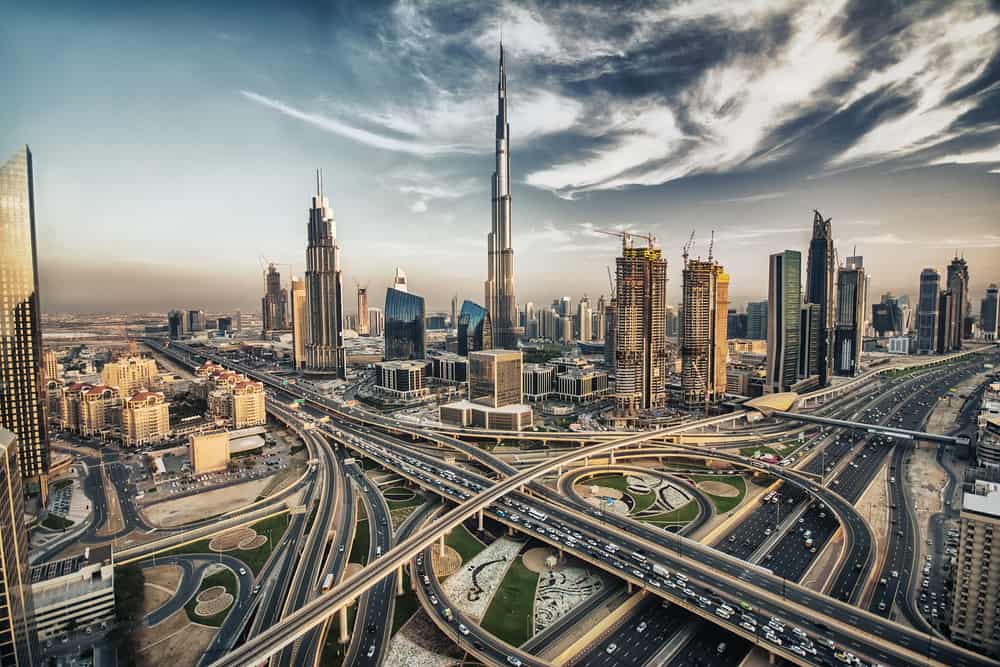 In this city, it's not all about sleeping in the famous 7-star Burj Al Arab or the Armani Hotel itself, inside the Burj Khalifa. If you want to indulge yourself in this whim, your stay will cost you dearly. In Dubai there are hotels of 4 stars or more for less than 80 euros a night.
Read more about Dubai:
Dubai Travel Guide
Things To Do in Dubai
Best Time To Visit Dubai
Where To Stay In Dubai: Best Areas And Hotels
Downtown Dubai – the most comfortable option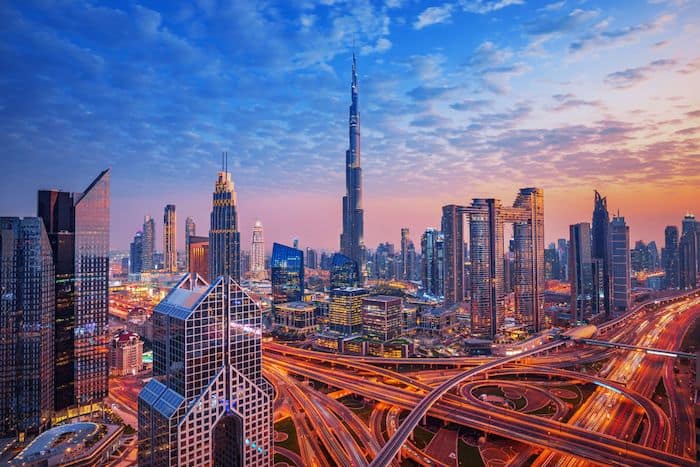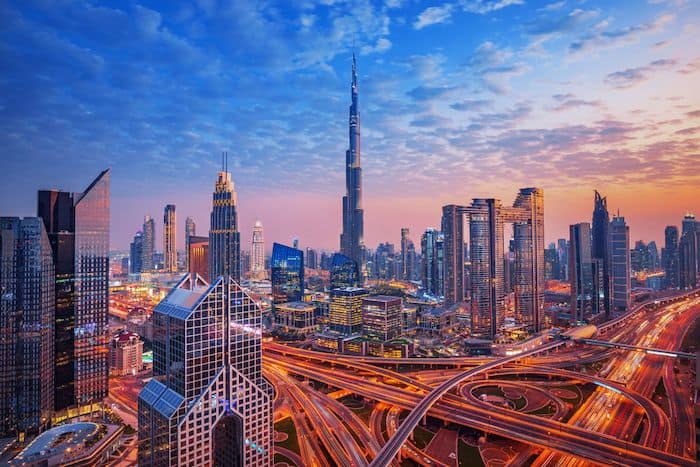 If you want to know all the facets of the city, this is the best area to stay in Dubai. As in most cities, there is nothing better than being able to sleep centrally. The centre of Dubai is characterized by being an area of constant development, which is why you'll see cranes almost everywhere. The most famous building in the area is the Burj Khalifa, the tallest building in the world.
It is the most touristic area of the city, which makes it a very safe area for the guest. Besides the Burj Khalifa, other attractions of the city center are the Dubai Mall, the largest shopping center in the world and the Dubai Fountains. Do not miss this show!
Regarding the price, it's a pretty expensive area to sleep in Dubai. For you to have a reference, it's quite difficult to find a hotel for less than 100 euro a night. Mind you, most of them are five-star hotels. If you want luxury, Dubai is a perfect city to enjoy it at a good price. There are many luxury hotels on offer, so prices are lower than usual.
Some recommended hotels in the center of Dubai:
Steigenberger Hotel – Business Bay
Al Murooj Rotana
Millennium Central Downtown
Deira and Dubai Creek, one of the cheapest and most traditional areas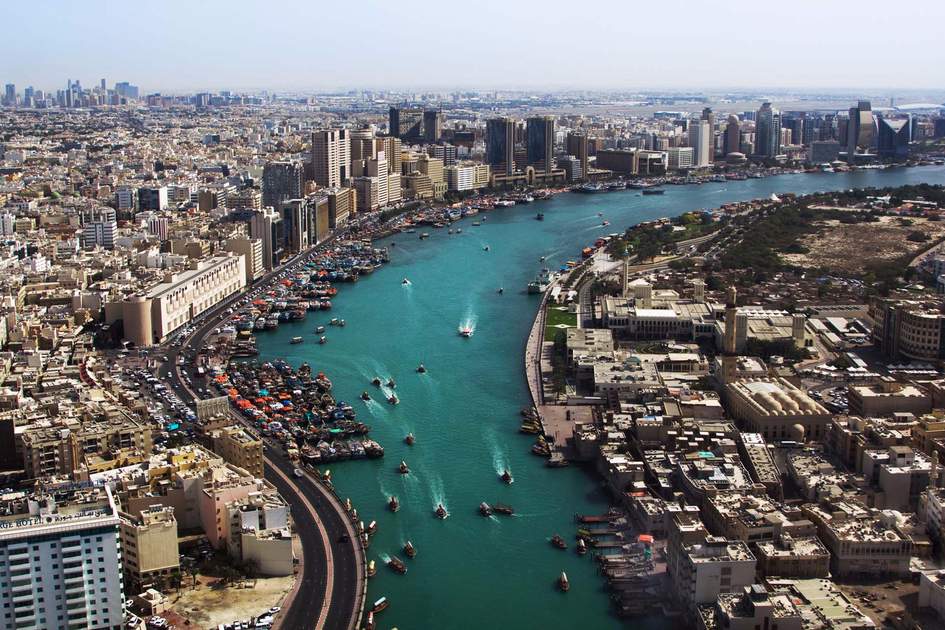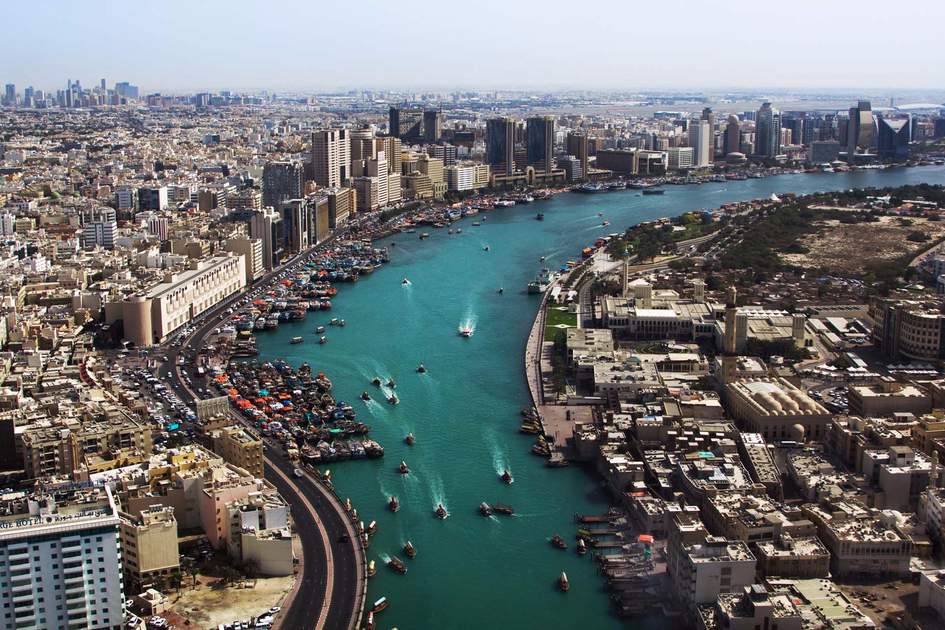 If you want to sleep not too far from the center and breathe the real Dubai, this will be your area. Dubai Creek is the name of the river that runs through this area. The first constructions of the city were made around this river, which was also one of the most important ports in the region. Walking along the river bank and discovering its markets is a must in Dubai. It is an area of contrasts: on the river itself you can see everything from dhows, its old boats, to luxury hotels. However, the most interesting are the souks.
It is a traditional area, but tourism has also arrived. The hotels are much cheaper than in the center of Dubai, although it is not the cheapest area. To give you a reference, you can find 4 star hotels near the river for 60 euros a night. For us, this is one of the most original areas to stay in Dubai.
Good hotels in Deira and Dubai Creek:
Emirates Concorde Hotel & Apartments
Radisson Blu Hotel – Dubai Creek
St. George Hotel
Dubai Marina, in search of luxury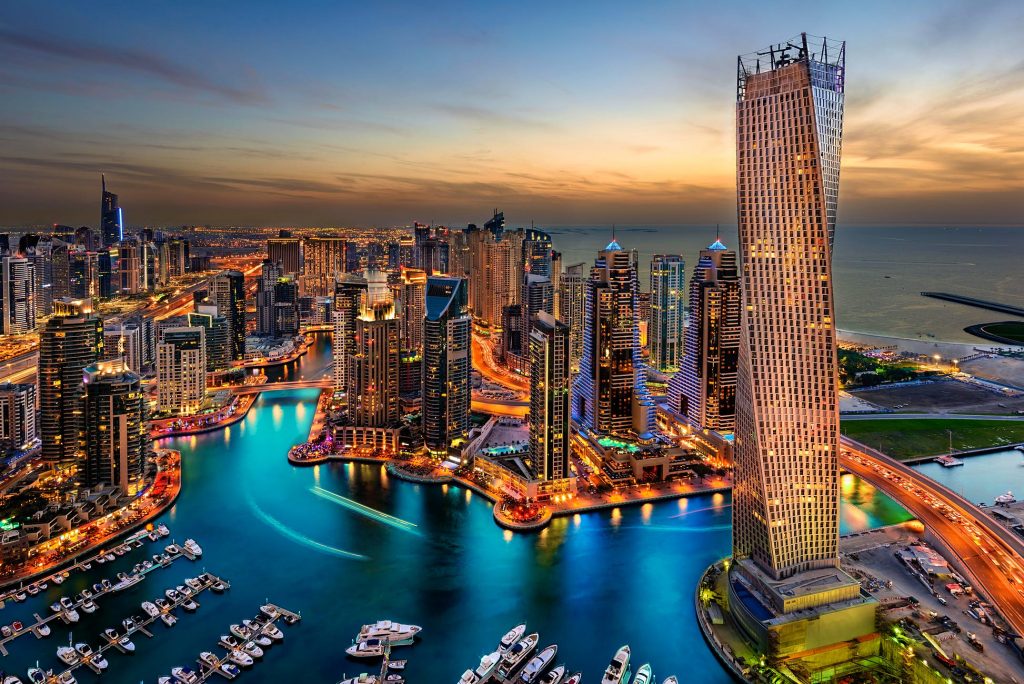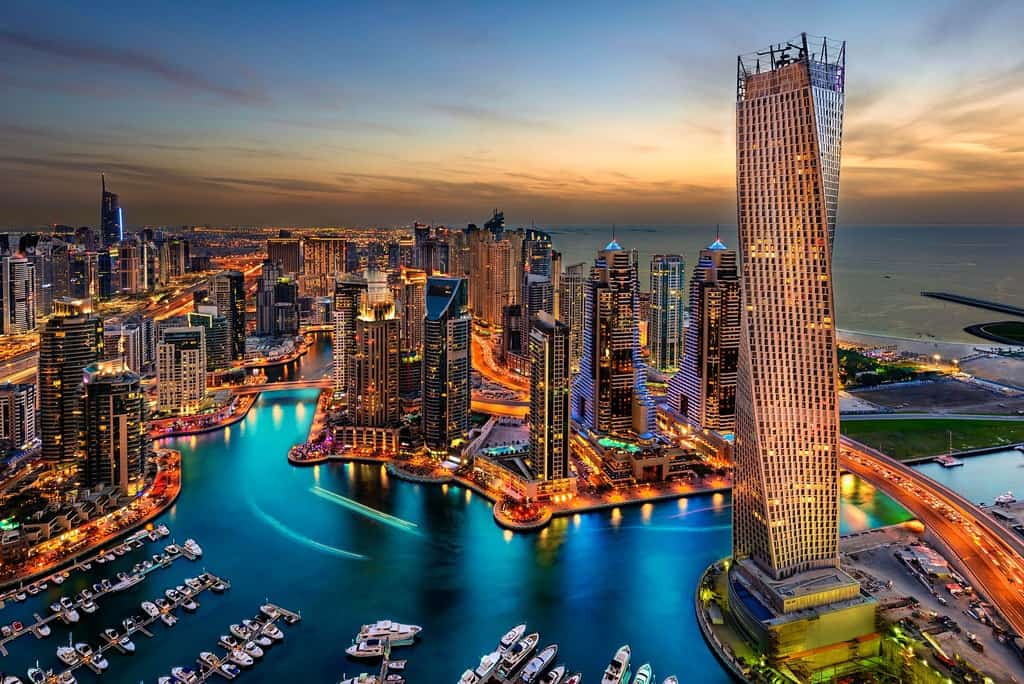 It's the marina in Dubai. In this area are concentrated most of the major hotels in the city. It is a very lively area, perfect for a walk at sunset or a drink at night. However, it is one of the most expensive areas to stay in Dubai. If you don't have a car, we don't think it's a good option. It falls quite far from the city centre and is quite poorly served by public transport.
Regarding the price, although there is a lot of hotel offer, sleeping there is not cheap at all. Most hotels will cost you more than 150 Euros per night. If you really want to discover all the corners of the city, it won't be your best option. If you want to enjoy some of the best hotels in Dubai and your budget allows it, don't hesitate. There are few better places to stay in Dubai, especially if you want to enjoy yourself at night!
Some of the best hotels in the Dubai Marina:
Grosvenor House Hotel
Dubai Marriott Harbour Hotel and Suites
Intercontinental Dubai Marina
Jumeirah, in search of relaxation and the beach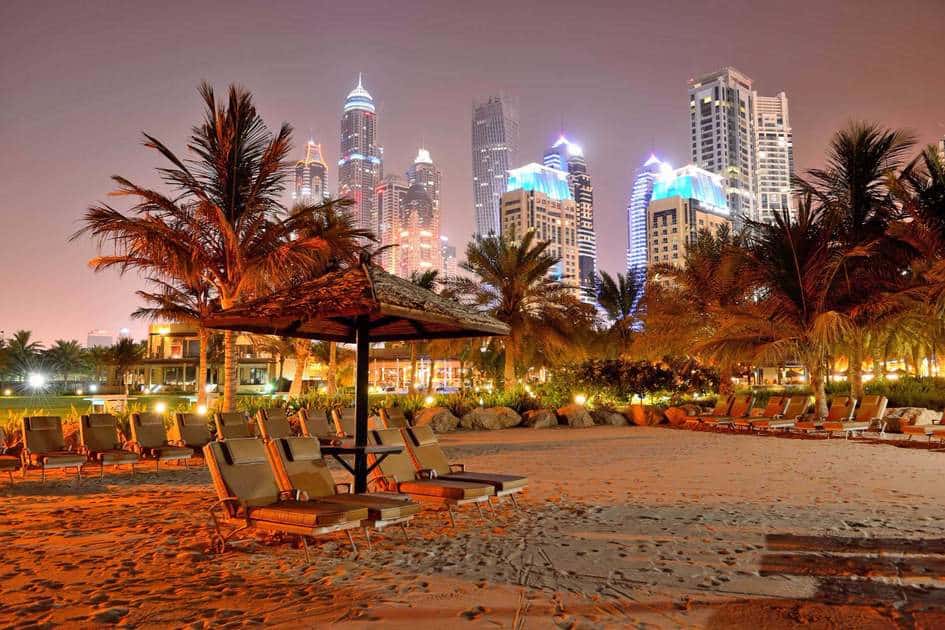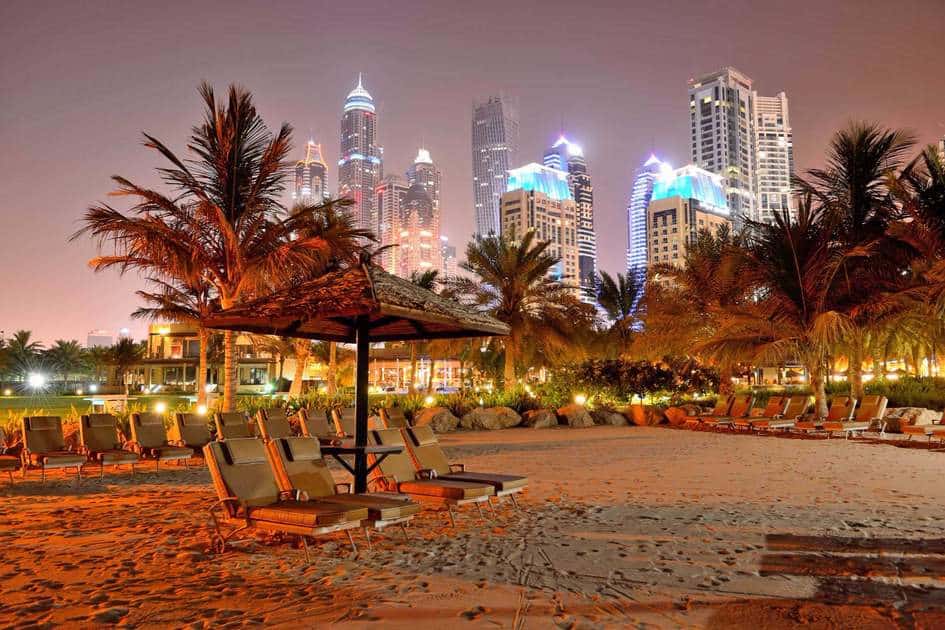 If you want to relax and enjoy the beaches of Dubai, this is the best option. Although we would never go to Dubai for its beaches, it has to be said that they are not bad at all. Staying at Jumeirah is the smartest thing to do if you want to be close to the beach.
There are numerous resorts that are tailor-made for those looking to get away from it all. Don't worry about the price, you can find things for less than £100 a night.
We recommend these hotels in Jumeirah:
Regent Beach Resort
Dubai Marine Beach Resort & Spa
Burj Al Arab
Al Barsha, another option where to sleep cheaply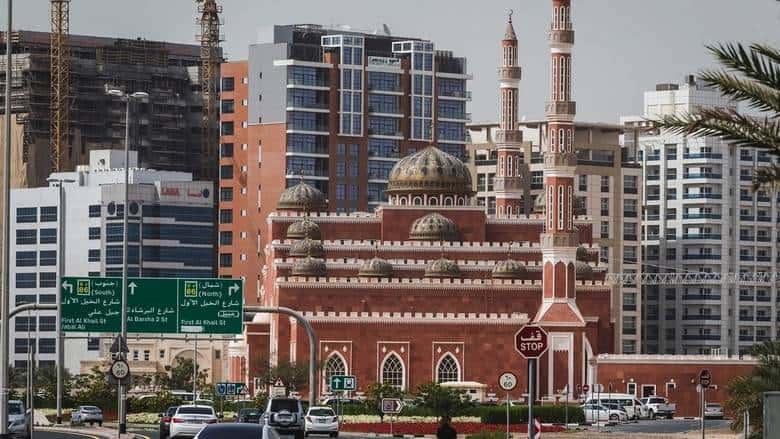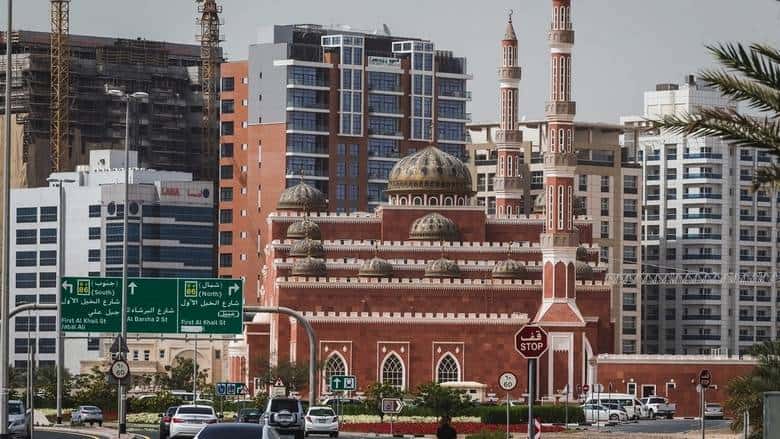 And to finish this post about the best places to stay in Dubai, we could not forget Al Barsha. Even if it falls a little bit far from the center, this residential area offers very well priced accommodations. We only recommend it if you have a rental car because it's quite badly communicated by metro. With your own vehicle it will take you just 20 minutes to get to the center of Dubai.
To give you a price reference, you can find 4 star hotels and interesting apartments for 40 Euro per night.
The main attraction of Al Barsha is the Mall of the Emirates, one of the most impressive in Dubai.
Some hotels in Al Barsha:
Al Khoory Hotel and Apartments Al Barsha
Ivory Grand Hotel Apartments
Grand Excelsior Hotel Al Barsha
Staying in Dubai as a couple without being married: is it possible?
If you travel as a couple and are not married, theoretically you will not be able to sleep in the same room as your partner. The Tawajed clause of Islamic law forbids sharing enclosed spaces without being married or family. For example, you cannot live together or share a car, among other things.
In practice, no hotel will ask you for any proof of marriage. They are totally flexible with tourists. It is simply convenient to be aware of this law to avoid uncomfortable situations. It is normal for them to address you as husband and wife, so act as if you were one without making public displays of affection.
In recent years, cases of arrest for violation of this clause have been rare. Most for making a fuss (lots of noise or people drinking in the room) that have forced them to call the police.