Volcano View Hotel Santorini
The Volcano View Hotel is situated South of Fira in Santorini. It is known for its luxurious comfort and incredible views. It's a great venue for newlyweds and romantic couples, it can be just a peaceful getaway. Get the best prices here.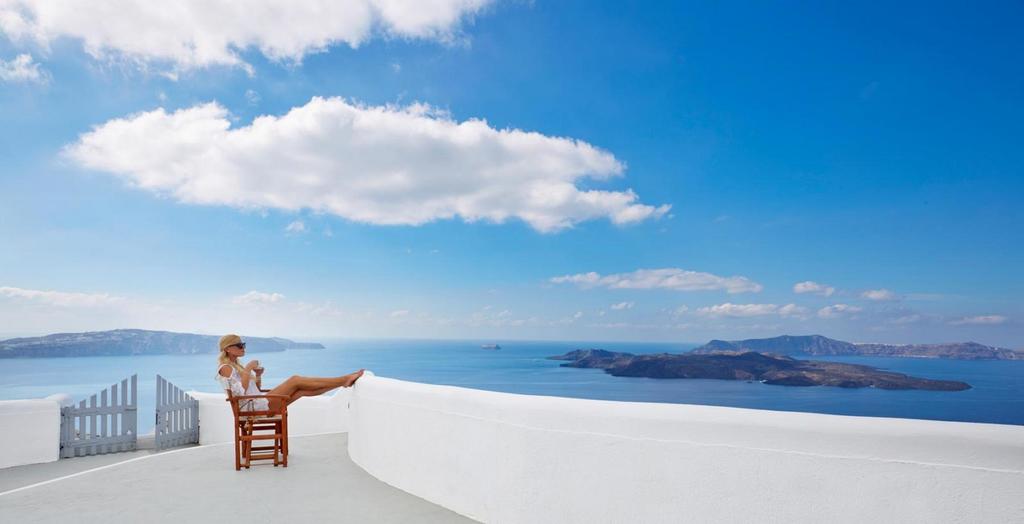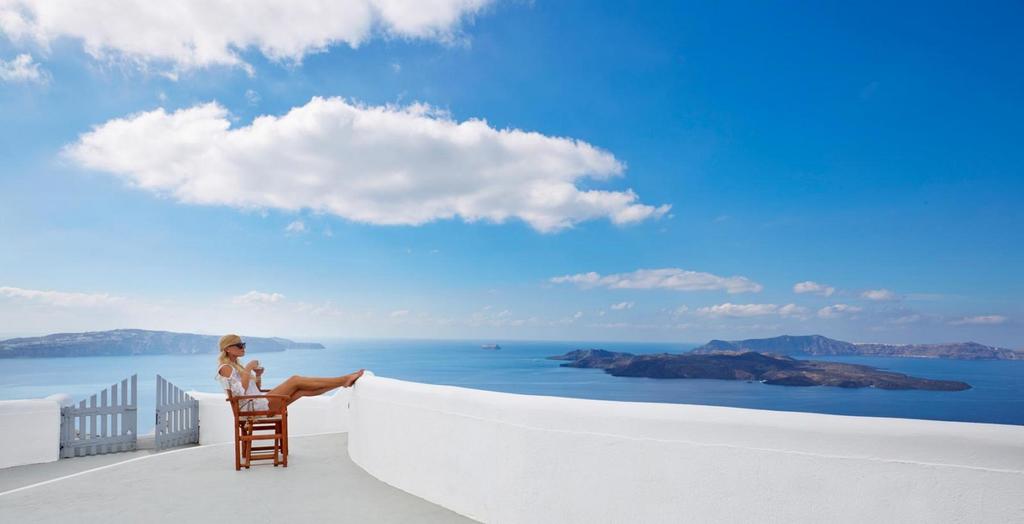 It's a 30 minute from the hotel into town. Guests have an option to either take a taxi or make use of the hotel's free shuttle service getting into town. Some free-spirited people consider it to be a bit far from the shops, restaurants or nightlife of the capital city of Santorini. A rental car is an available option for exploring the island and some adventure for people inclined for the outdoors. The Hotel boasts the likes of the famous Kardashian family as previous guests.
Book for the best rates with free cancellation.
Facilities at the Hotel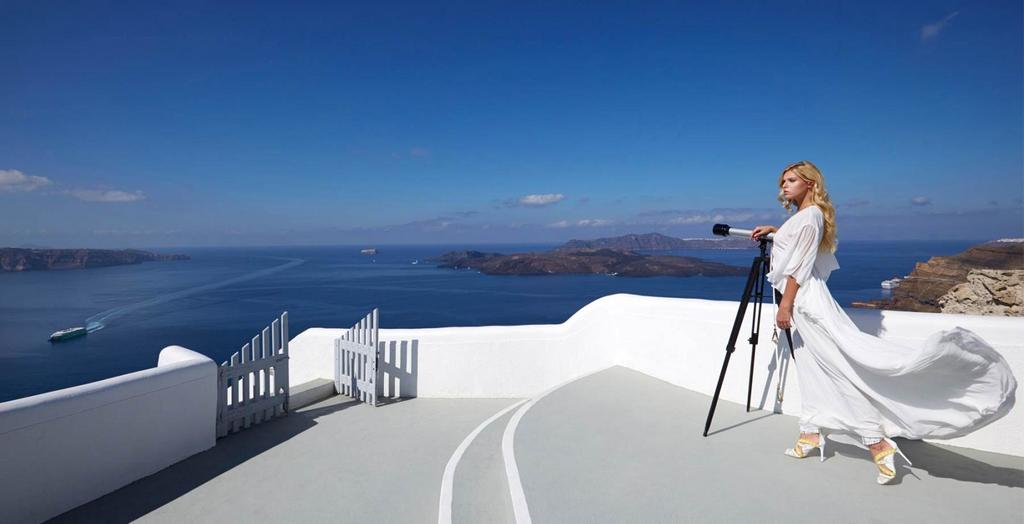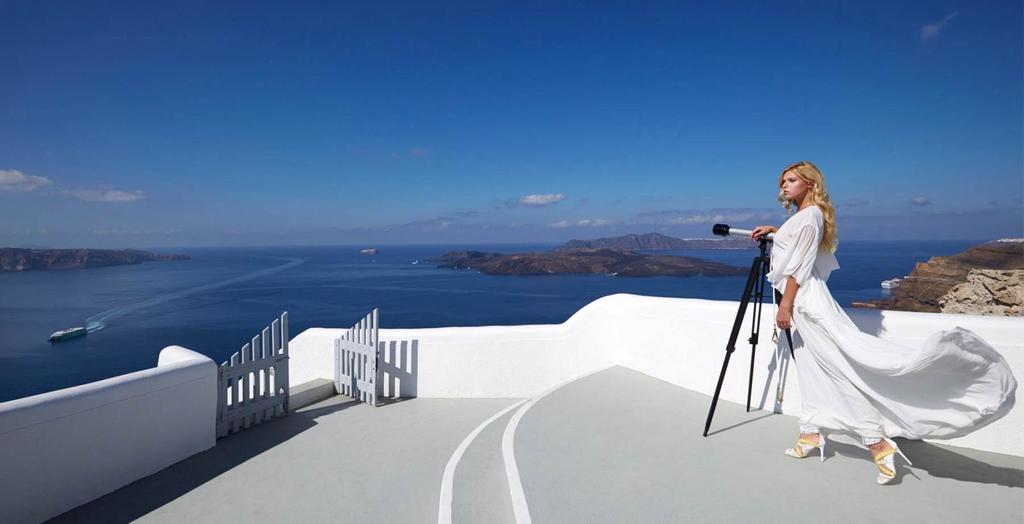 One of the main attractions to the hotel, besides its location, is the facilities on-site for guests to enjoy at leisure.
The hotel has 5 villas, each with a private swimming pool.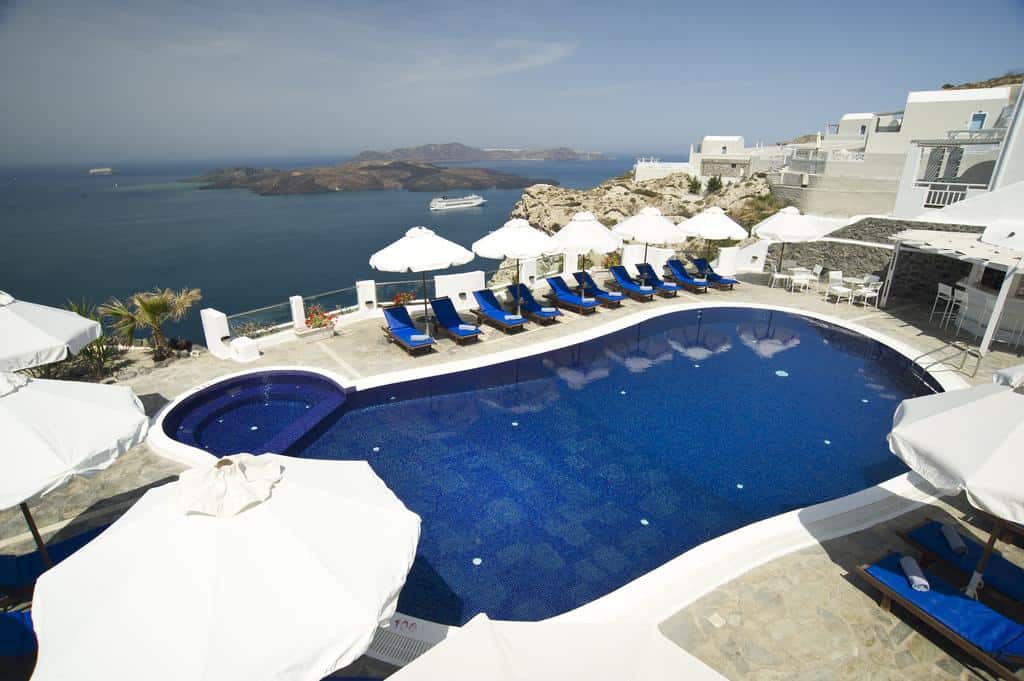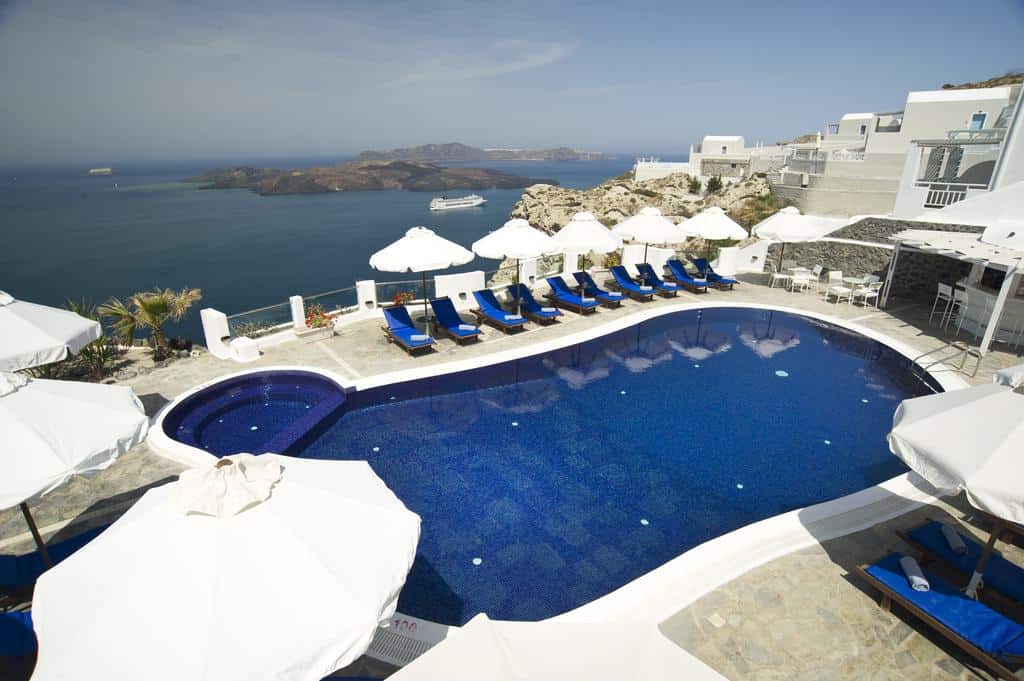 All swimming pools have a view, one of the swimming pools overlooking the breathtaking and famous caldera view.
The hotel restaurant is also in plain sight of the stunning caldera view.
The different villas – Saphire, Artemis, Aphrodite, Iantha, and Erotas, are all uniquely designed and set up to satisfy guest's needs.
The Kardashians stayed at the Saphire Villa, with a private jacuzzi and a stunning view.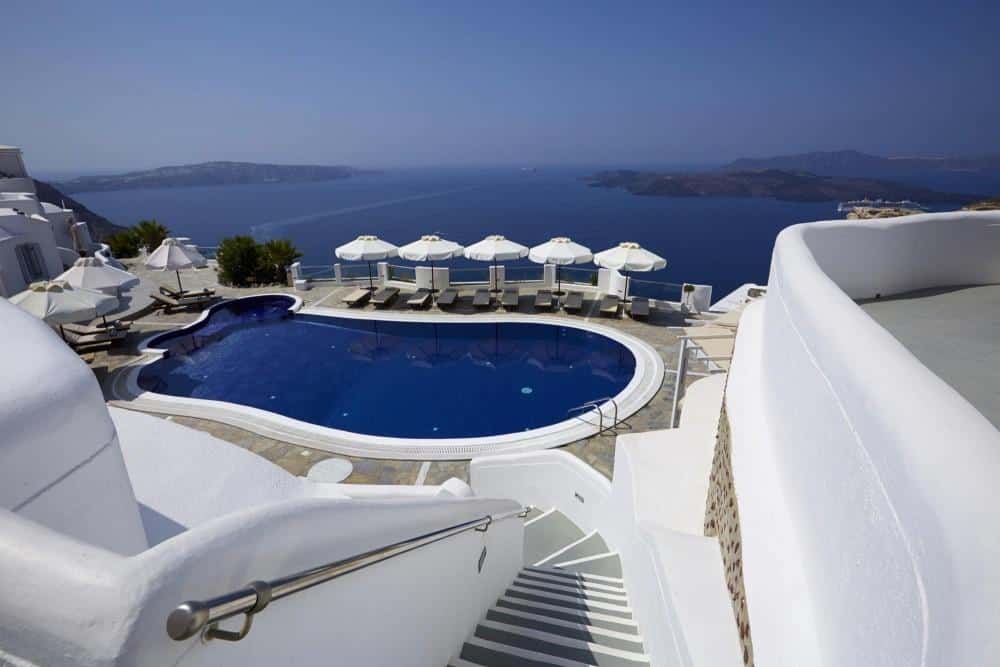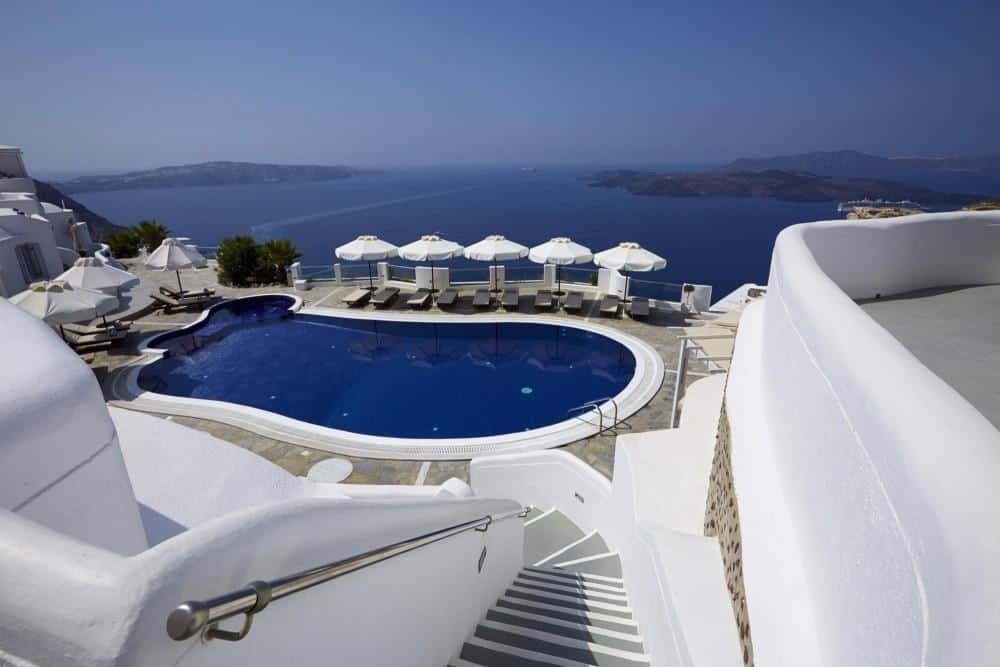 The suites are separated into categories – junior, grand and honeymoon suites. This allows for choice and a wide selection for guests.
There is also an option of standard and superior rooms on offer.
The Volcano View Hotel, be it a little isolated and not much in the way of walking distance, is still considered to be a great venue and amongst the best places to stay when visiting Santorini. There are some lovely hotels and places listed for tourists to consider when visiting the island.
Buses periodically travel to town on this road but the wait in-between is long (i.e. 15 to 20 minutes). Although the hotels offer a free shuttle service, this has to be arranged in advance and it can prove to be cumbersome.
Mykonos is one other destination to consider when visiting Greece as it also is amongst the best places to explore. The Kardashians stayed here during their summer vacation back in 2013. They stayed at My Mykonos Retreat, a hotel situated near Ornos Beach, only a stone's throw away from Mykonos town (about 10-minute distances).
Read more:
When to visit Santorini
Where to eat in Santorini
How to get from Athens to Santorini
Santorini's Infinity Pools
Exploring Santorini's beaches
How to get from Crete to Santorini
How to get from Mykonos to Santorini