The town of Skiathos is a great destination for an exciting holiday. This is the right place for your holiday where you can explore eateries, nightlife, shops beaches by ferry and also snorkel and swim around at many amazing places. This place has amazing variety of food that taste like heaven. Here are the best places to stay in Skiathos.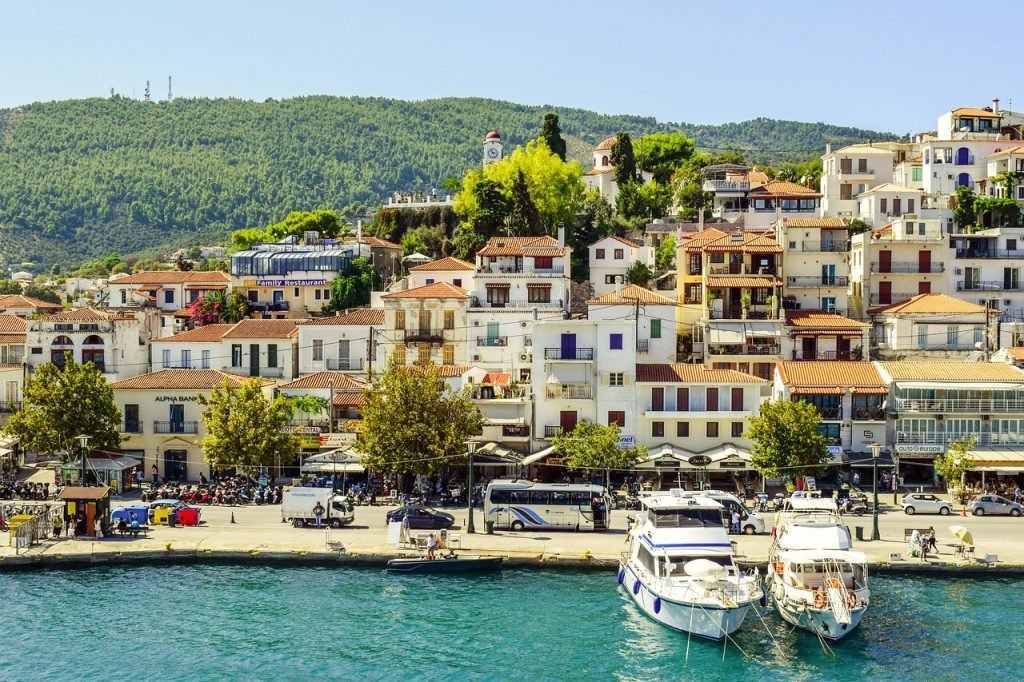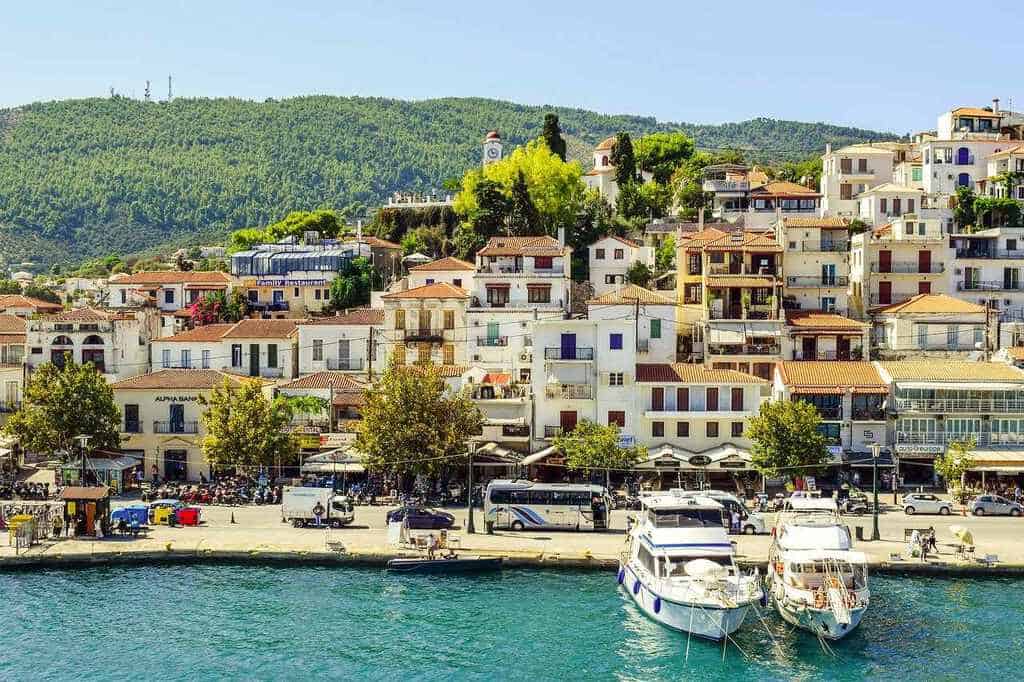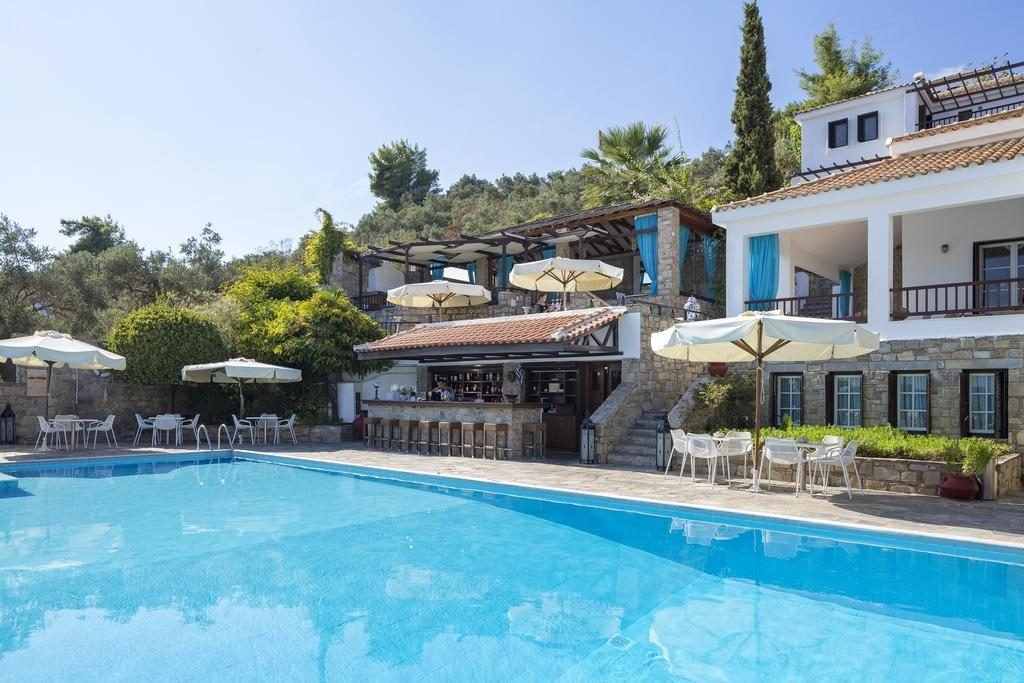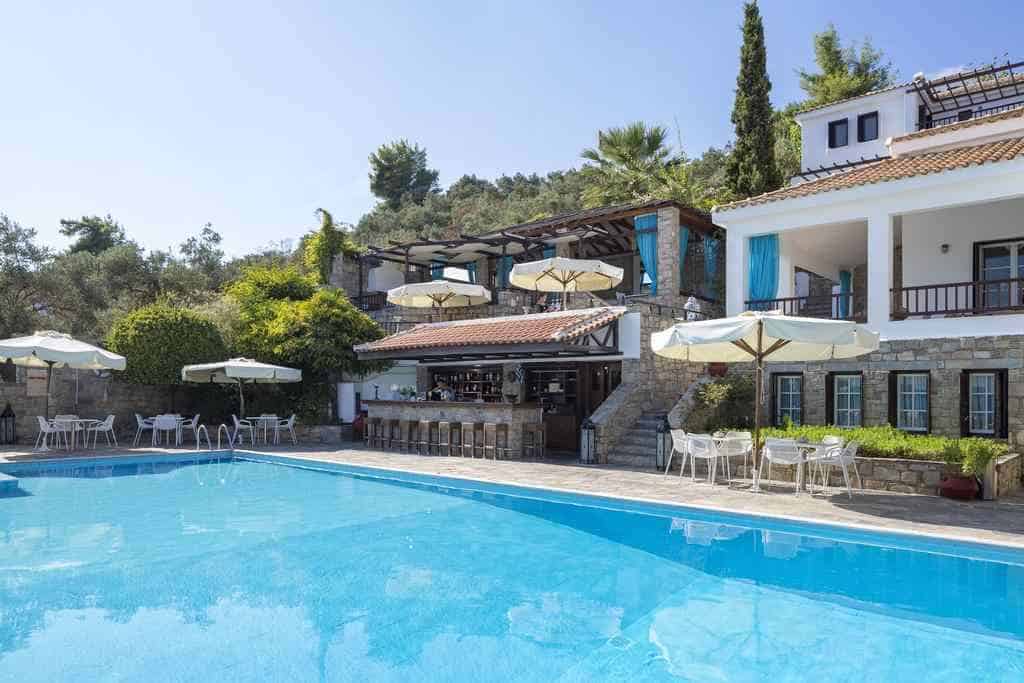 (Phone number: +30242702406669)
According to the categories entitled, the suites of Standard category consist of sitting room, terrace garden and minibar. Upgrades in the suites give you additional sea view suites. . You must use the staircase, as that is the only option available so try getting rooms at lower floors. Also some suites known as 'Heaven' suites highlight Jacuzzi on wooden private terraces Open air Jacuzzi and private potions are available on the romantic suites. 
Located on hillside, beautiful, well-decorated, hotel (all-suite), only a short distance away from Skiathos Town with mesmerizing suites and a highly recommended place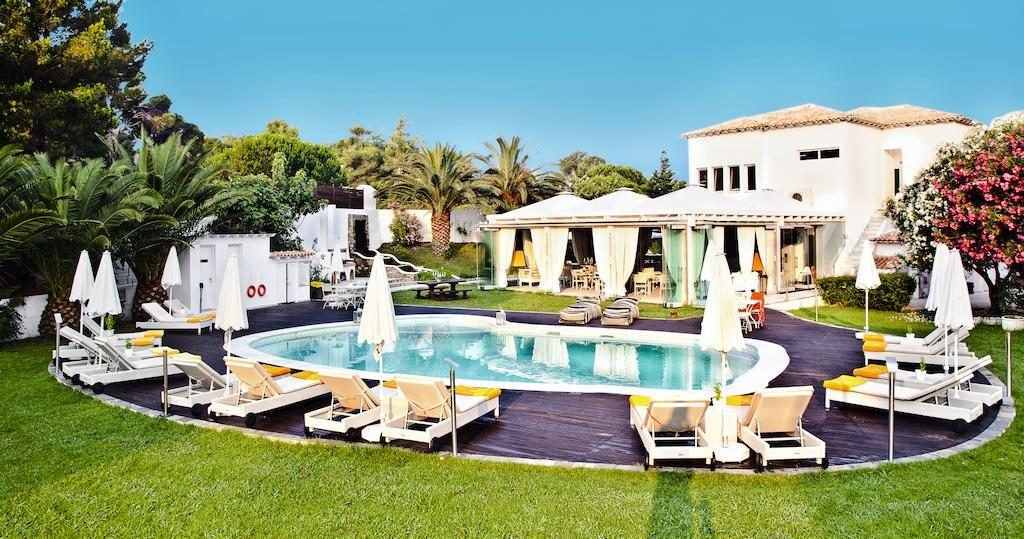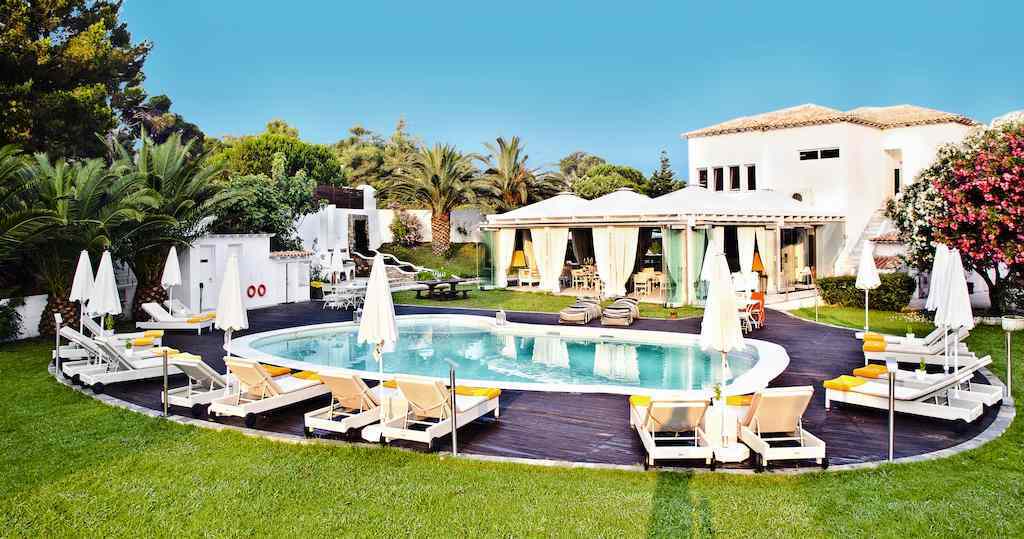 (Phone number: +302427049301)
Featuring beautiful gardens, neat and stylish suites and rooms having convertible beds, balconies with mesmerizing views and mini-fridge, jet showers with hydro massage and living rooms
 Only a small distance away from the beach of Koukounaries and 12 kilometres away from the Town of Skiathoslay this boutique style, friendly hotel made in one acre land.


(Phone number: +302427029400)
Hotel having 10 elegant suites, a few minutes far from the centre of Skiathos Town with suites having a wet bar, convertible sofa, mini bar and fun balconies (private). Upgraded suites (Deluxe) have the ambience that is yacht-like, highly upgrade suite (executive) have an amazing view from the outdoor Jacuzzi and the highest upgraded once have a private terrace and much more that are exclusively fun to stay in. 
4.Meltemi Boutique by Manthos Hotels in Skiathos Town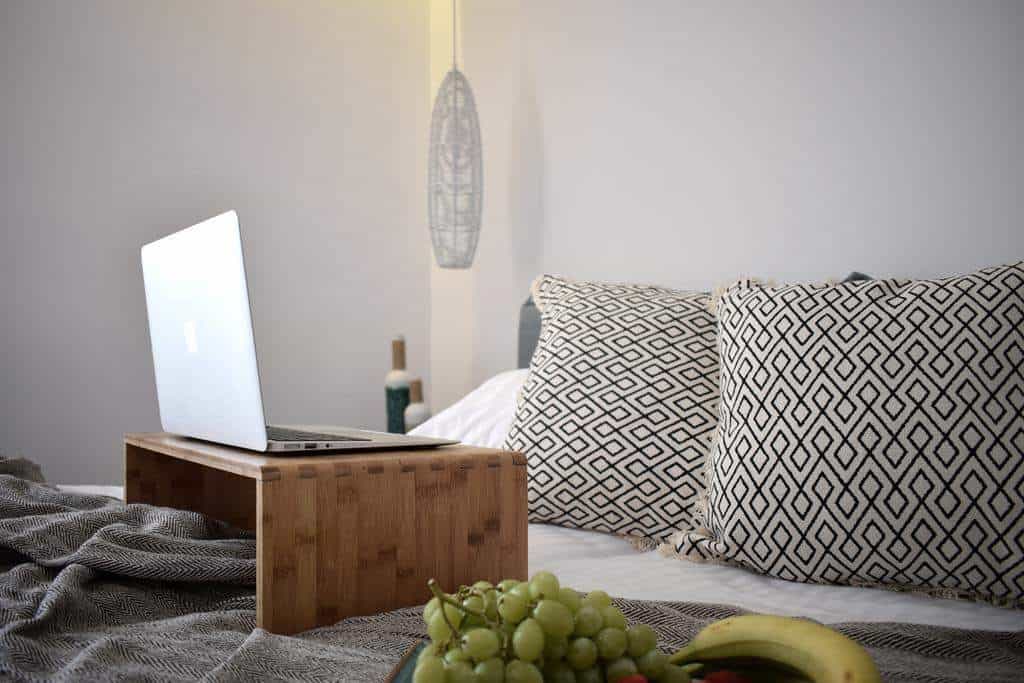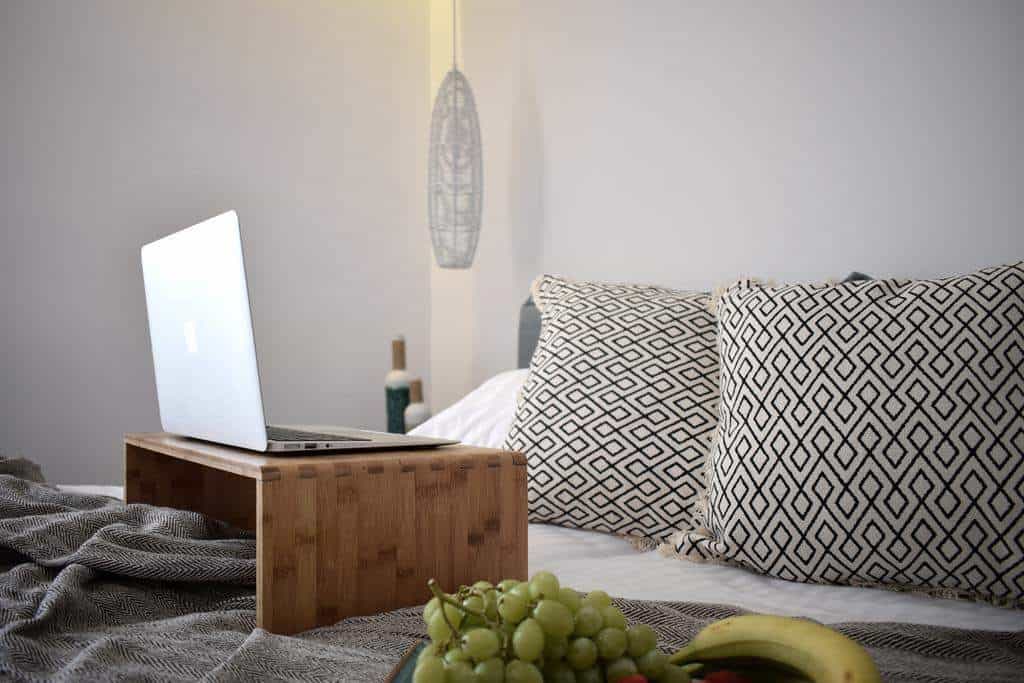 (Phone number: +302427022493)
Only a small distance far from the centre of town lays this minimalistic featured contemporary hotel next to the port of Skiathos. 
Featuring rooms controlled by Touch panel, private balconies having sea view and mini bar is this hotel with triple rooms and Suites.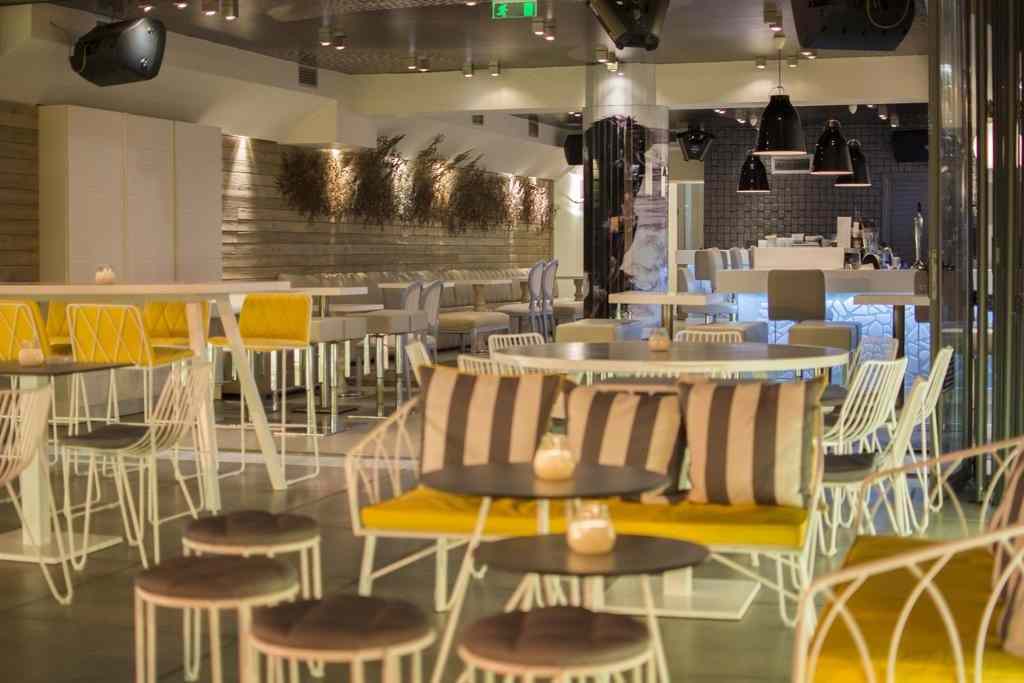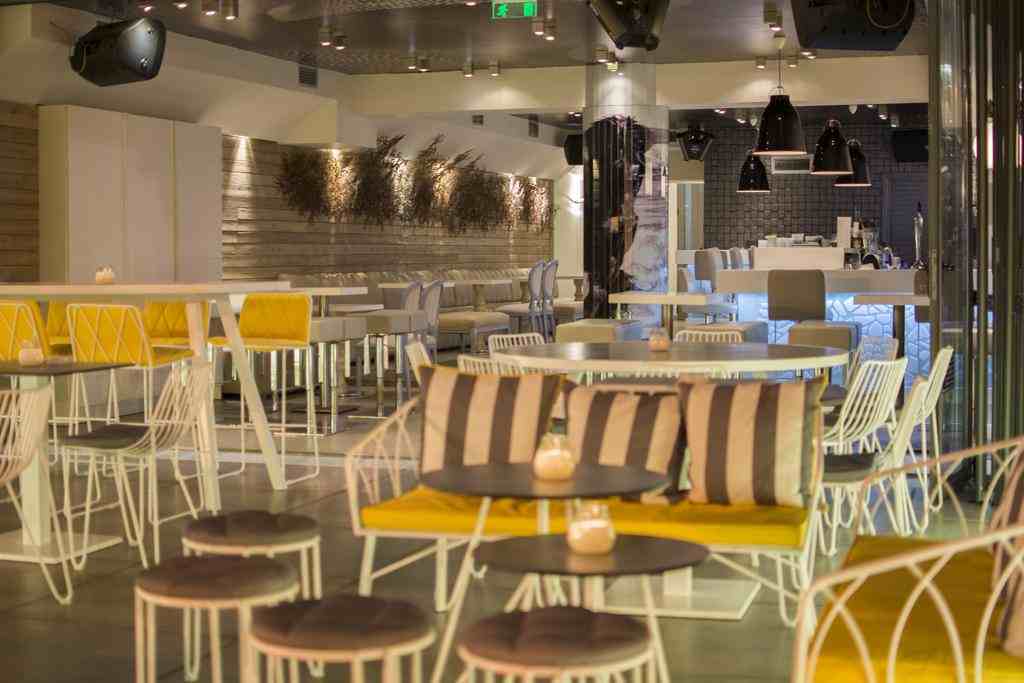 (Phone number: +302427021304)
Placed in the middle of the town of Skiathos is this luxurious, modern, lovely hotel with boutique features. Fridge, mini bar, bathtub and well-furnished balconies (private) are what this hotel comes with. The upgraded rooms have floors of marble and a private swimming pool. Nearby the shops, restaurants and the harbour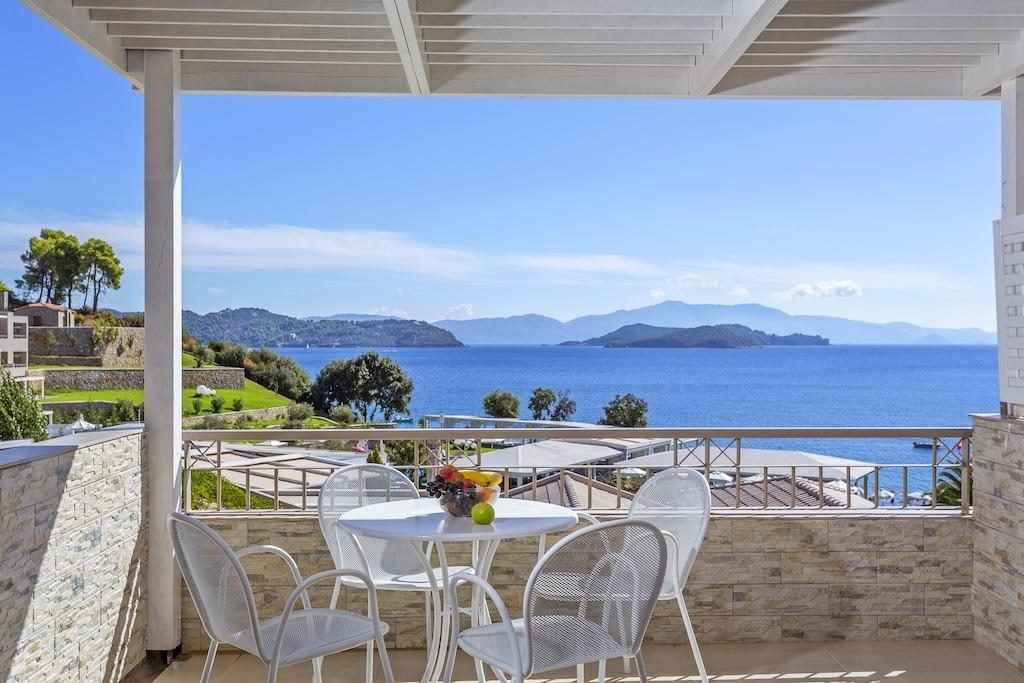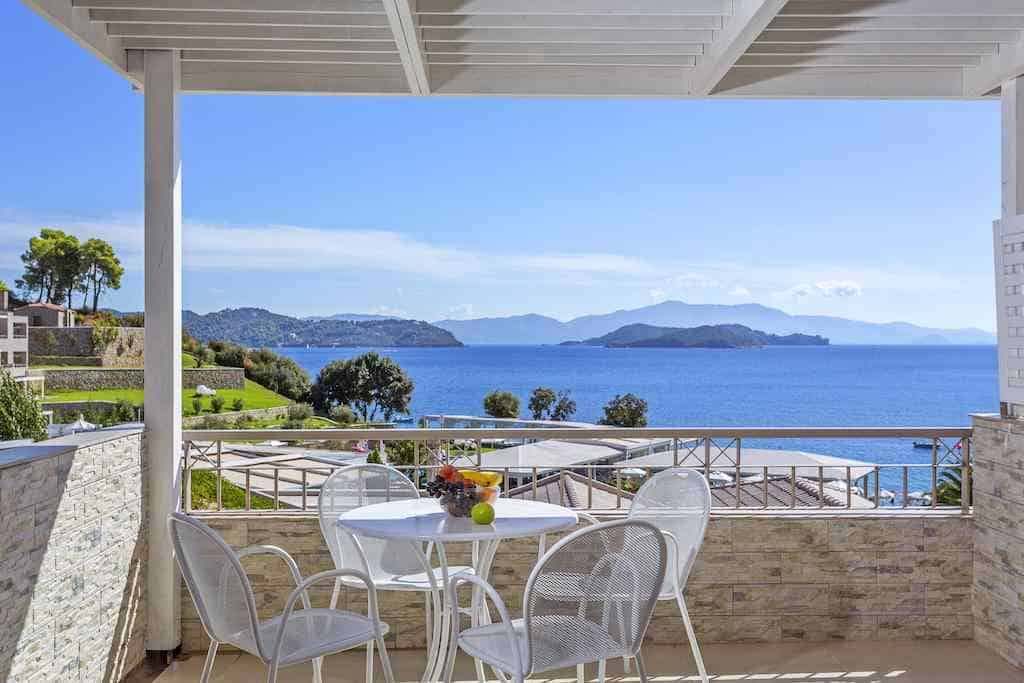 (Phone number: +302427024201)
Amazing front-beach resort having pools with saltwater, located 3 kilometres away from the town, having a variety of classy, spacious, modern rooms, maisonettes and suites highlighting large terraces with sea/garden view, fridges and minibars

 The top-notch KB suiteshave paranomic sea view from the private balcony or even outdoor Jacuzzi. Some of them also have private terrace pools and gardens. Upgrading your room adds sitting room and convertible bed whereas upgraded maisonettes have Jacuzzi bathtub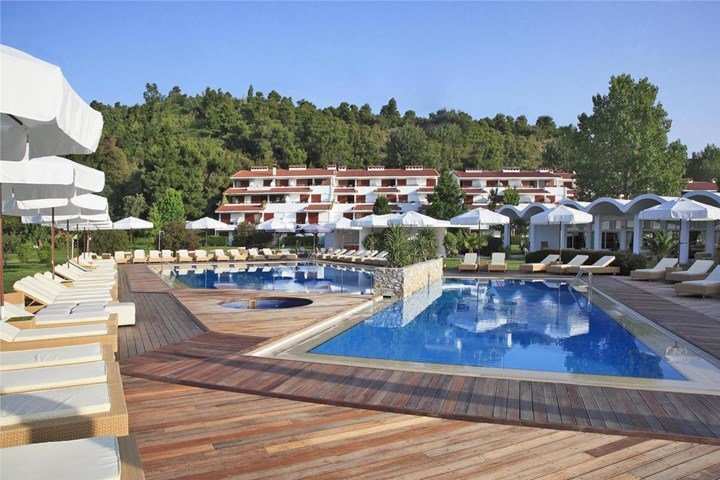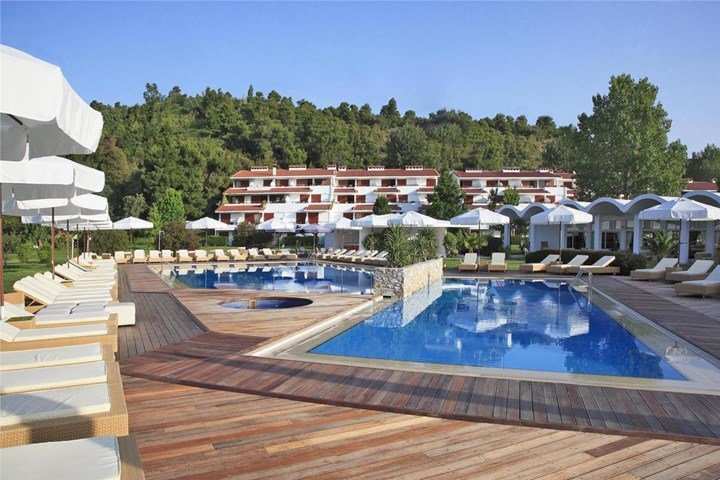 (Phone number: +302427049731)
This friendly, amazing place has beautiful rooms and family suites with mini bar, balconies and bathtub. Highly upgraded room add private pool viewing sea or Garden, patios (wooden) and also garden accesses. The Exclusive family rooms highlight gardens kept private for them. The amazing suites have a living room and have the view of beach/sea with large pools that are private. 
Placed exactly on beach area is this super friendly, beautifully decorated Resort located 7 kilometres outside the town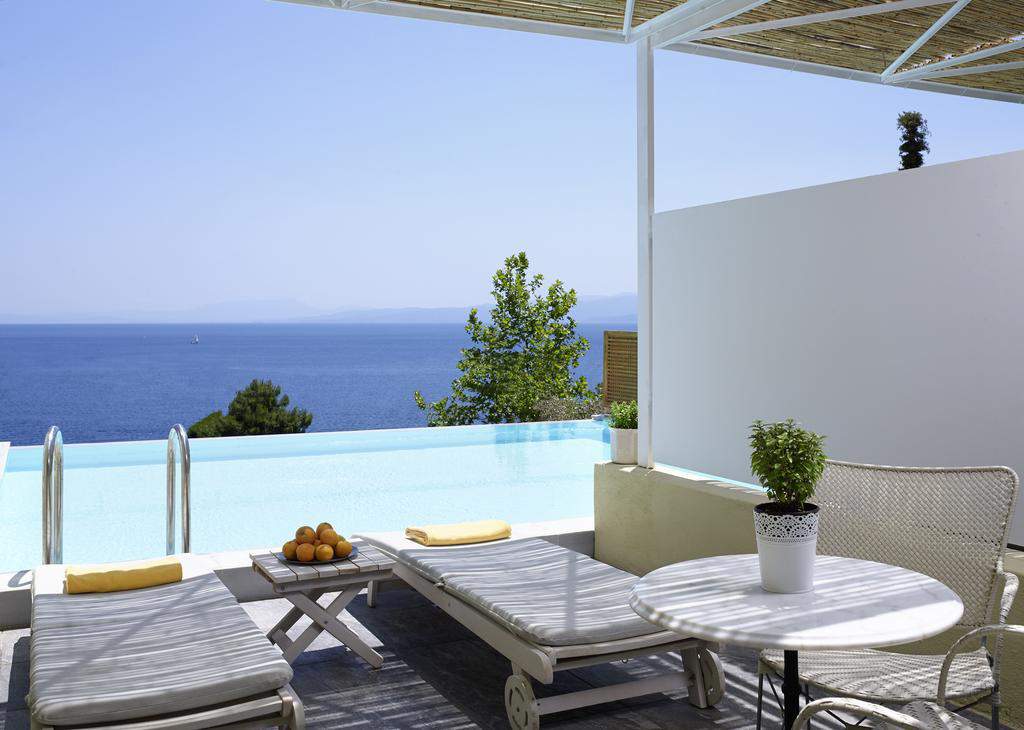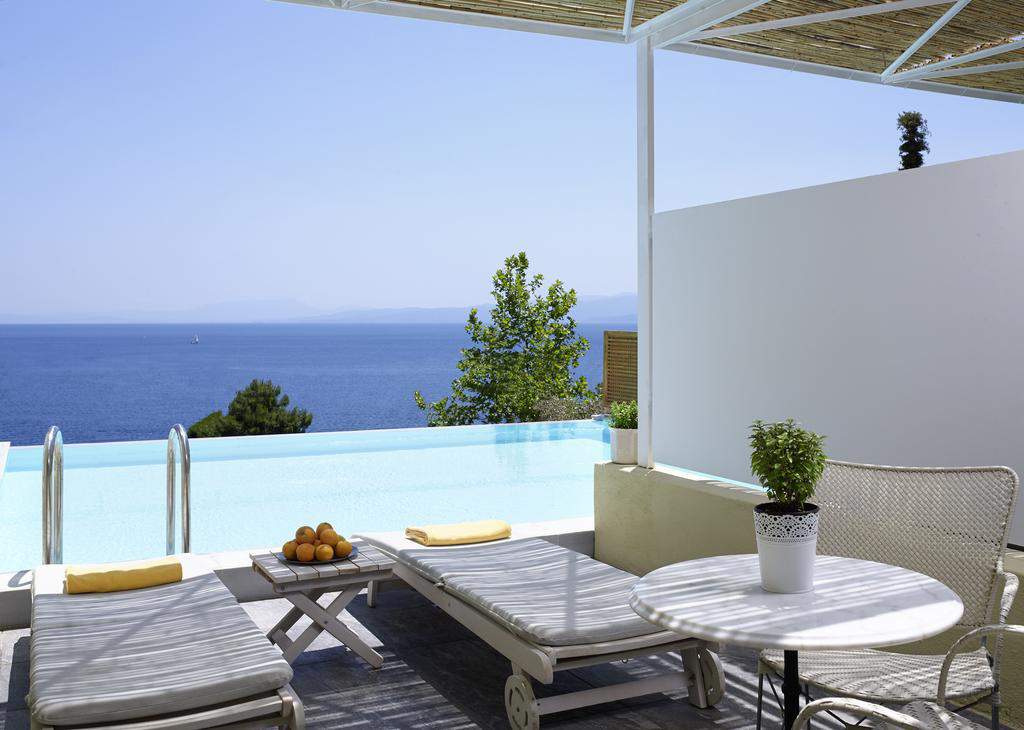 (Phone number: +302427049345.  )
Peaceful hotel with the design of monastery is this hotel located 7 kilometres away from the town, having a variety of fresh, cosy rooms, maisonettes and suites featuring fridges, private balconies highlighting amazing view, bathtubs and wooden floors. Upgrading rooms include Jacuzzi in garden, outdoor private gardens. The basic suites highlight sitting rooms, traditional beds and the exclusive suites have infinity pools and private pools having large patios. Maisonettes highlight shared pools and patios.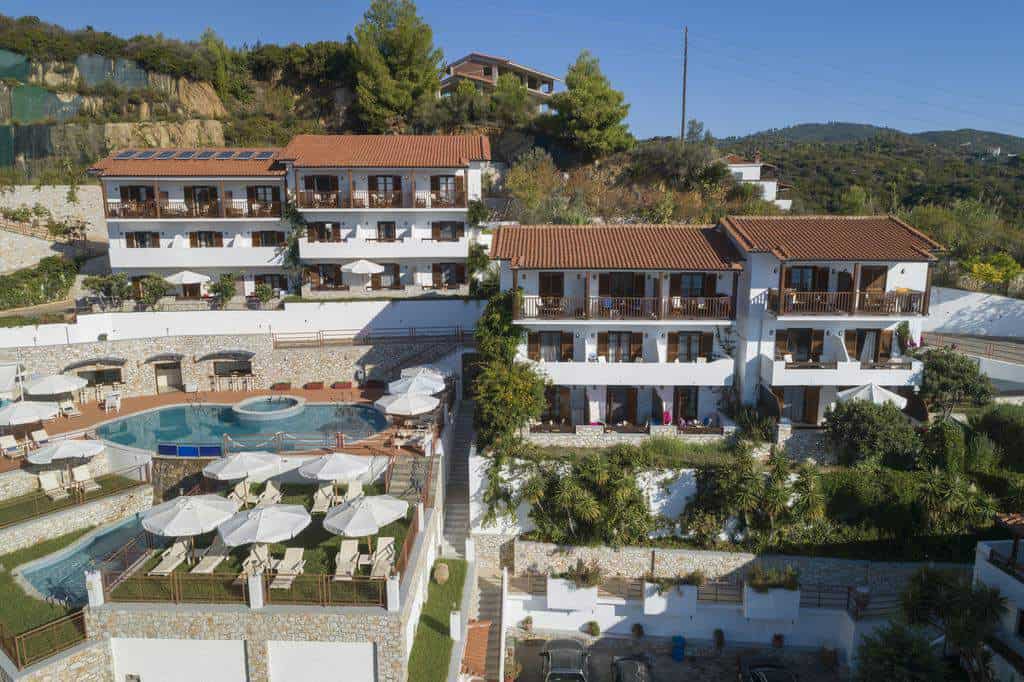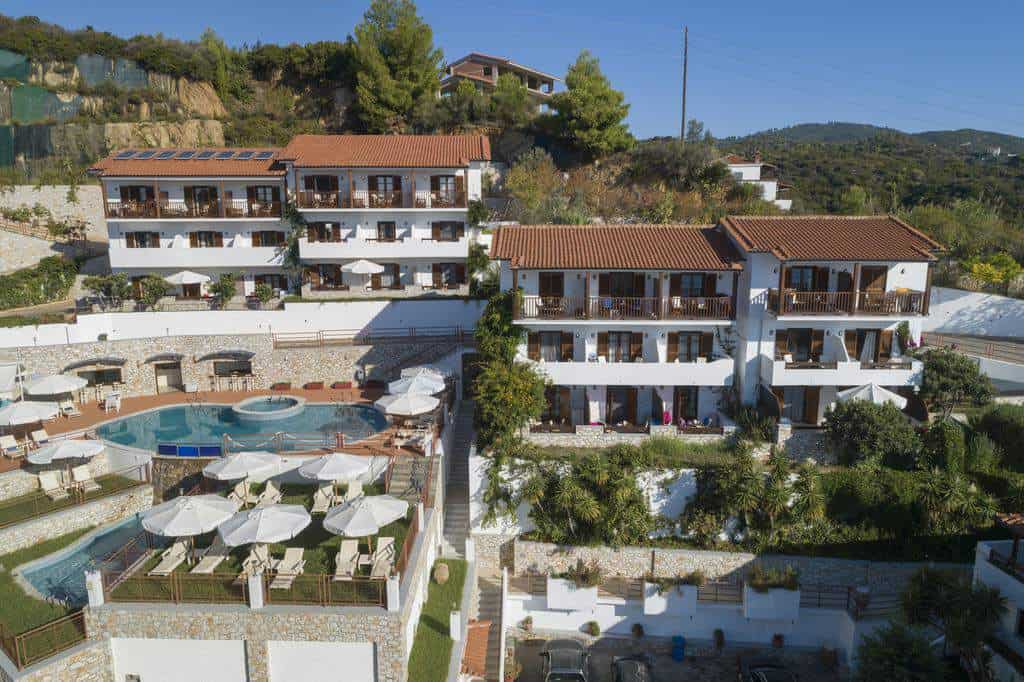 (Phone number: +302427049453.)
This hotelhas keenly decorated suites and rooms with a view of Garden from balconies, fridges in the room. Rooms upgraded to Deluxe add whirlpool bath, bathtubs and poster-beds (4). The top suites (executive) have bigger balconies with Jacuzzi and Whirlpool bath tubs. A highly recommended place 
Located on the hill which is 6 kilometre away from the town of Skiathos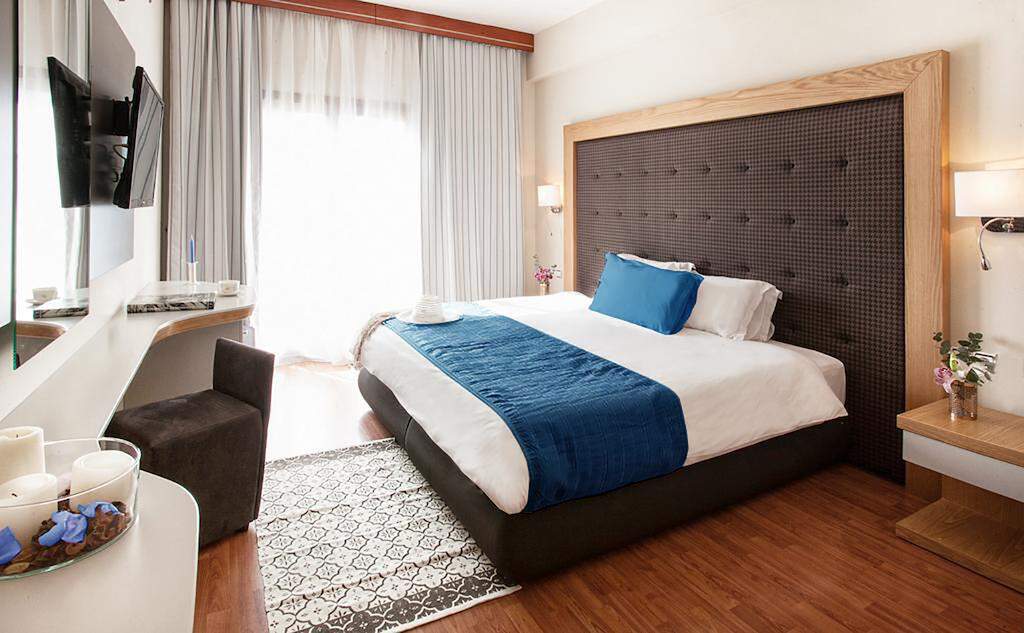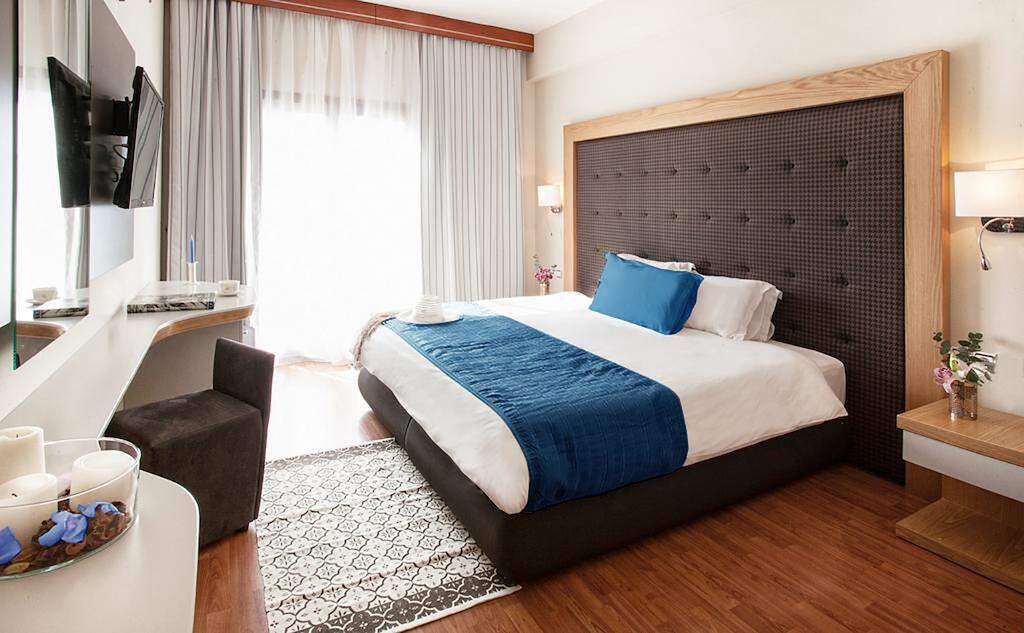 (Phone number: +302310592100)
Only a small distance from the centre of town lays this greatly designed hotel that has beautiful suites, pristine and rooms having balcony and minibar. Some rooms (Standard) have shared terrace, some other rooms (Deluxe) room highlights view of mountain or garden from private balcony while suites (Junior) are seen with circular beds and views of mountains from private balconies (2).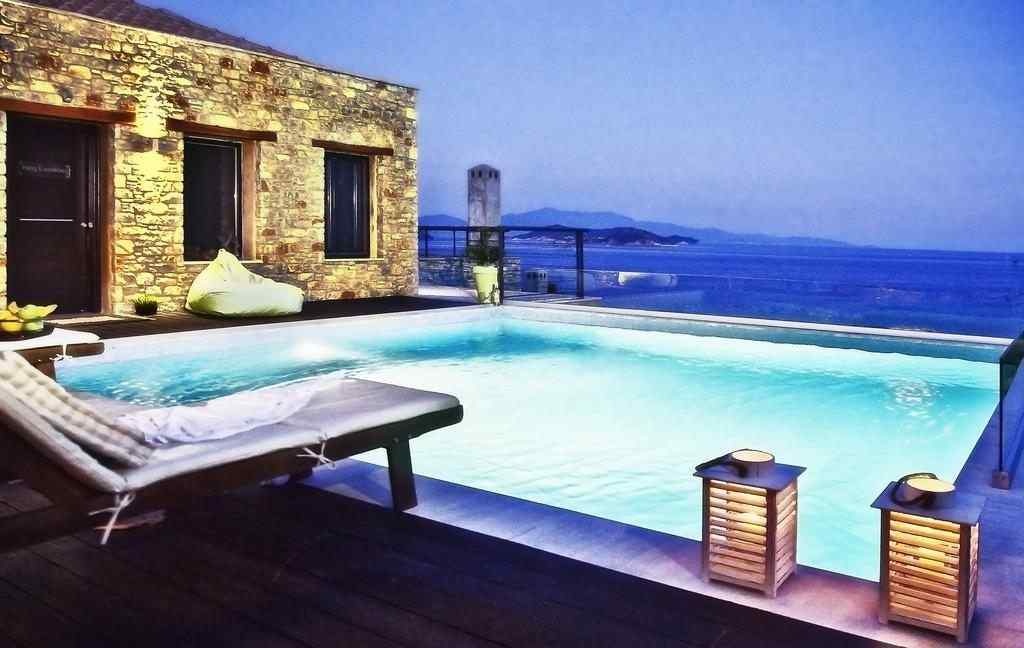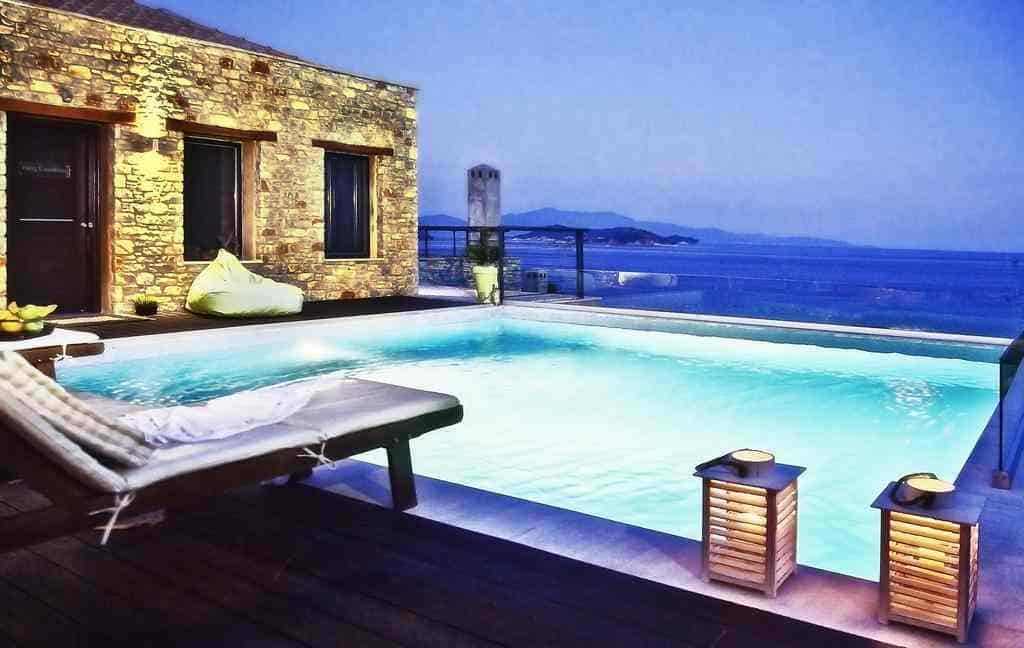 (Phone number: +302427022430)
Right across the beach road lays this beautiful property which is easily accessible beach, through the passageway (short).  Located 2.7 kilometres distant from town having large, fun villas featuring kitchen, Jacuzzi, private swimming pools and huge balconies with amazing view of sea 
Read more:
Skiathos Travel Guide
Things To Do in Skiathos
Where To Eat in Skiathos