Japan is well known for giving hundreds of choices for a single category. If you are planning to travel to Tokyo, bring a list of all the things you want to do and visit. This selection of the best hotels will help you narrow down the accommodation options.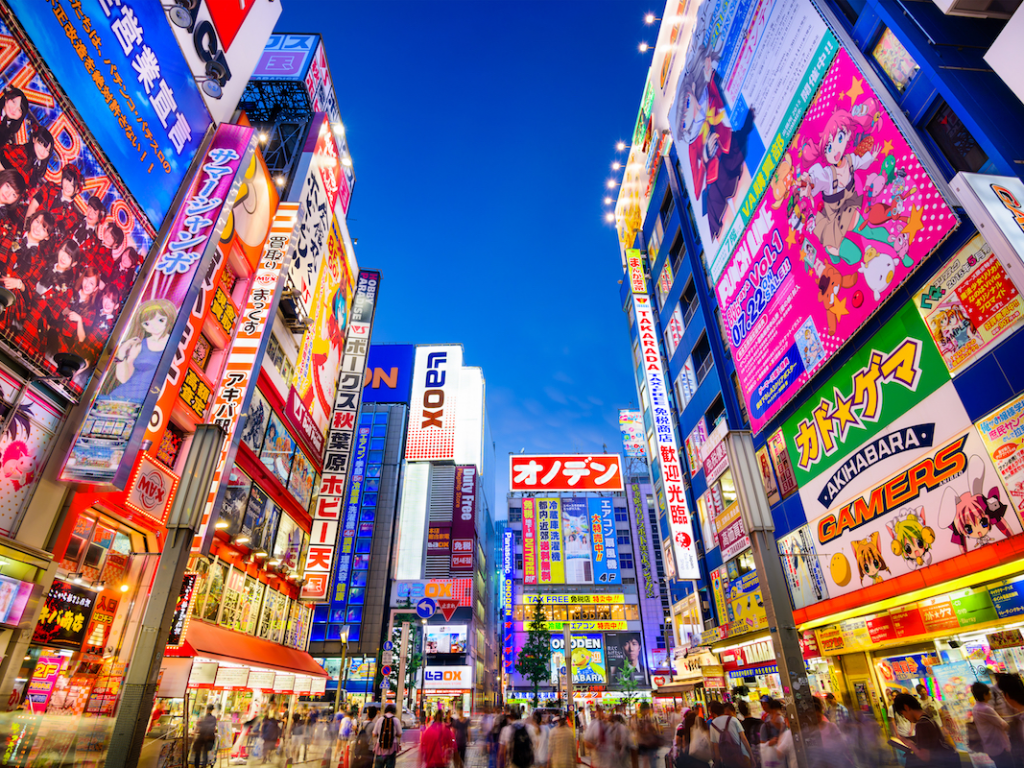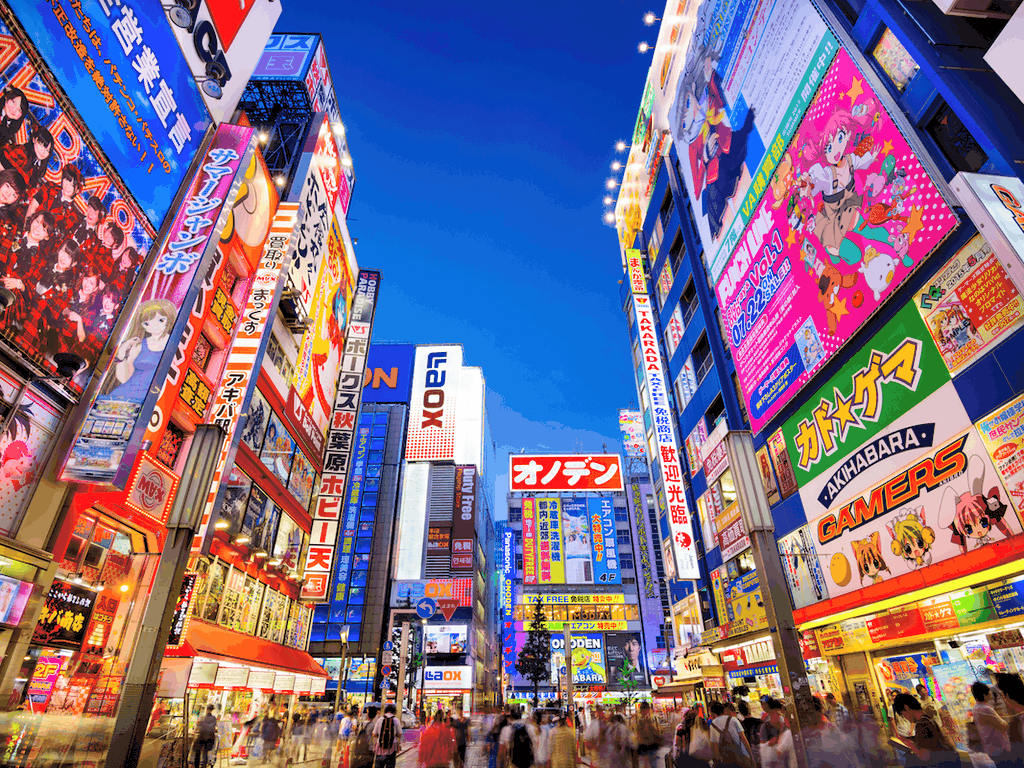 I recommend Booking.com for booking hotels. Personally tested and tried. It's the website that closes the deal for me.
Note: The hotel names are linked to Booking.com for easy checking on price rates. Remember to book 5 to 6 months in advance to get the best offers and your preferred rooms.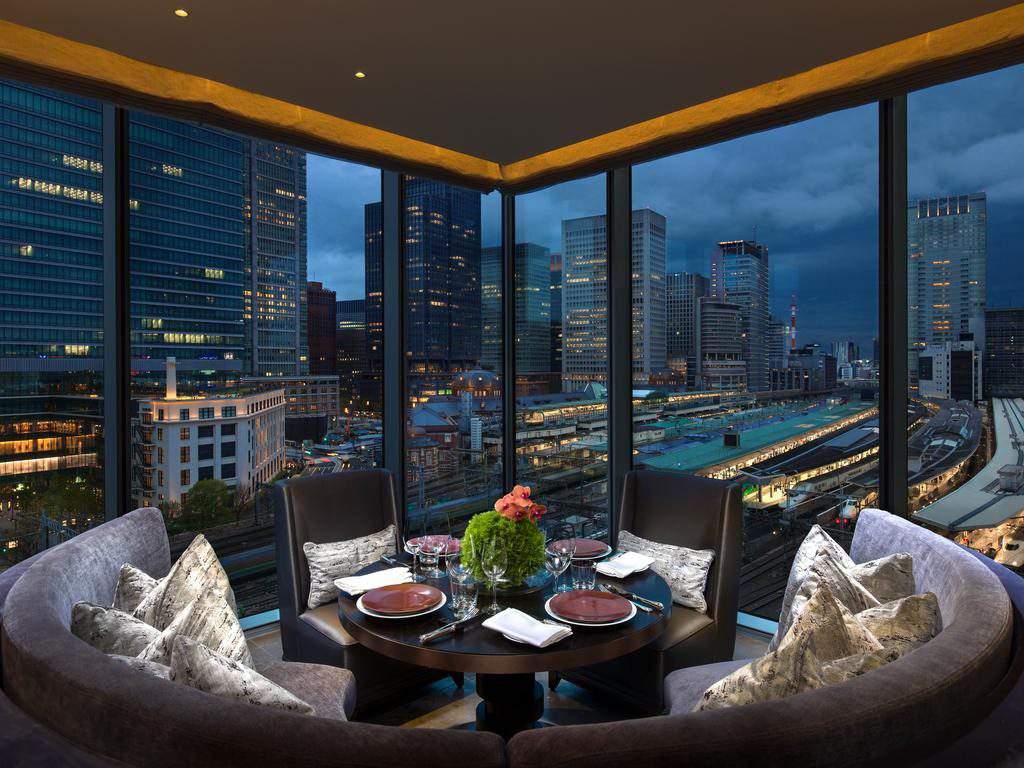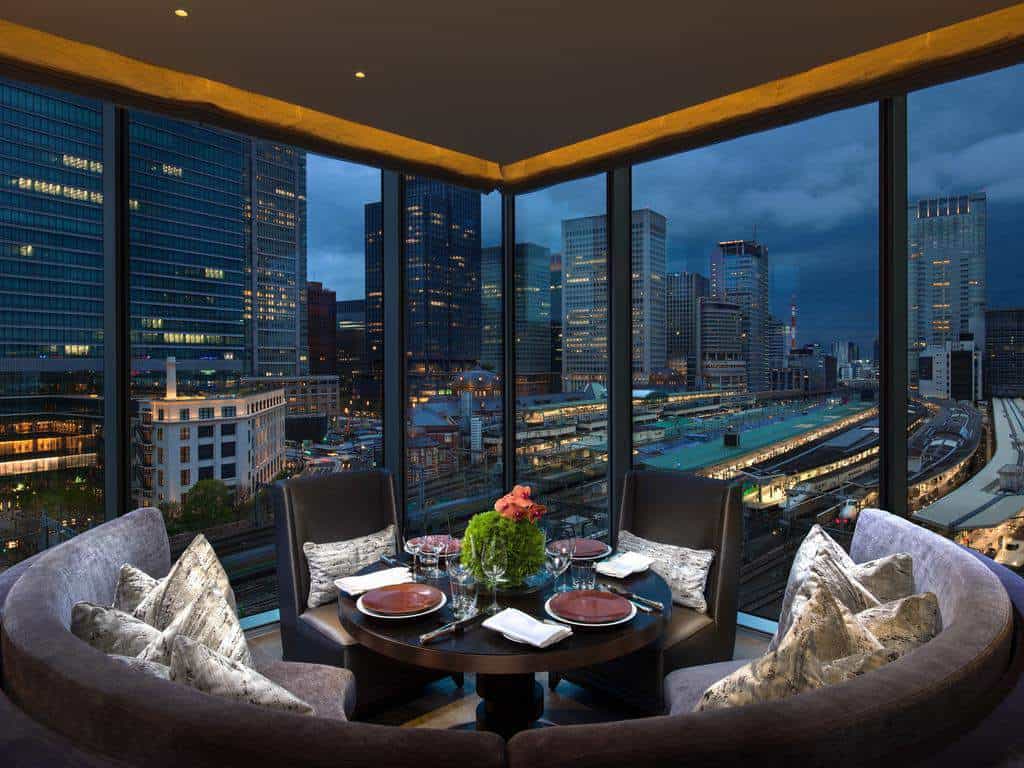 Four Seasons is the first in the list for a reason. Let's start with their service. With just 57 huge and modern beautiful rooms, the service is at the top of their game. They listen and accommodate each customers' needs.
Starting from a very warm welcome. Welcome service is free if you're going to be picked up at the nearby station, but they can also pick you up at the airport though it requires an additional fee.
As it is located in one of the most important business districts, the view offers a look at the area's industrialization amidst the busy city life.
The hotel also houses a fitness gym, a Japanese spa, and if you get hungry you can try the French restaurant that's a part of the farm-to-table movement.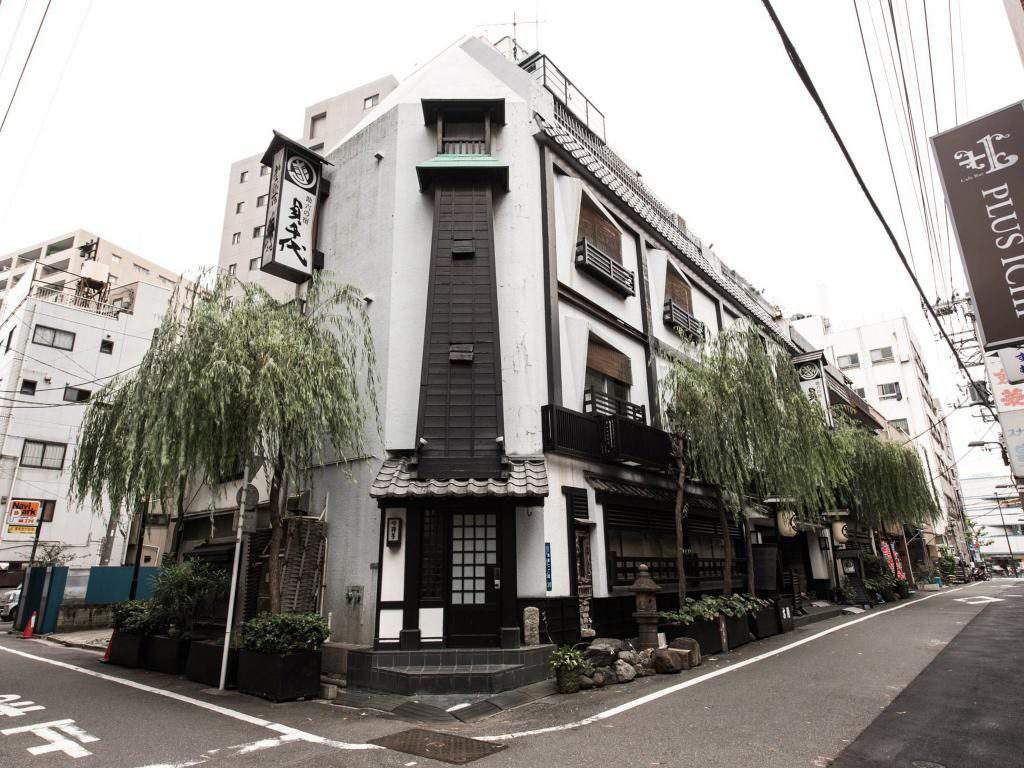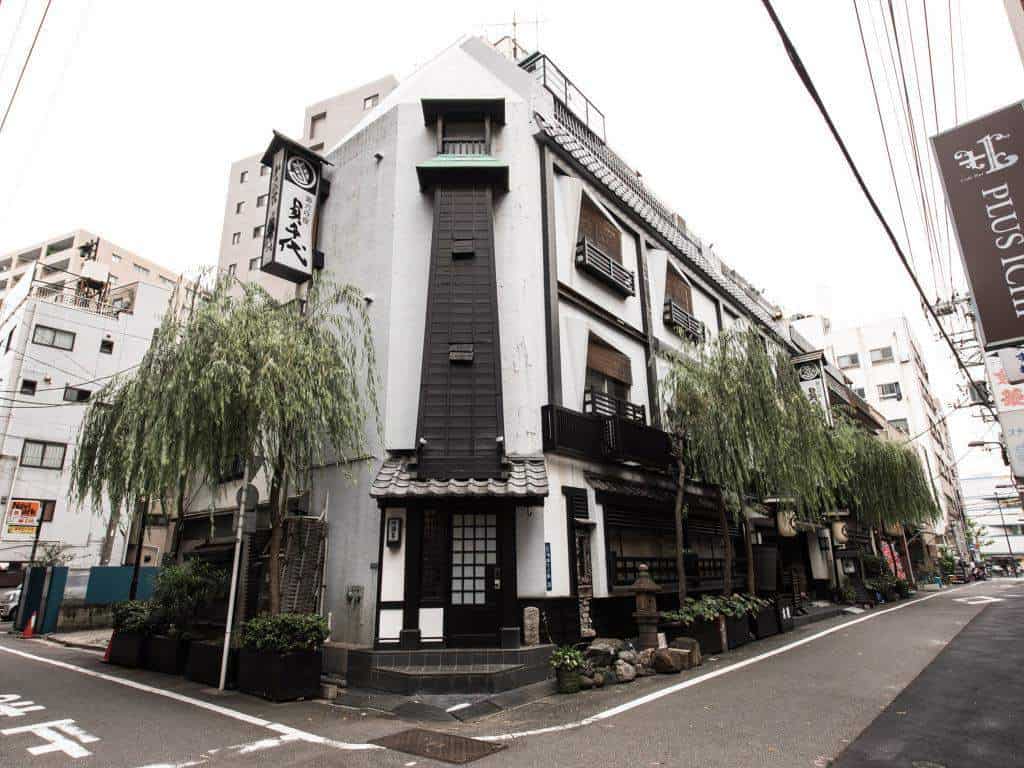 Japan gives you the best of both worlds, modern and traditional. If you want to experience the charm of the past decades, Asakusa is the place to be. There are not so many ryokans to choose from, but one of the best is Sadachiyo — adorned with antiques, paper lanterns, woodblock prints and a rickshaw displayed outside the inn.
It'll be very nearly 70 years since Sadachiyo opened its doors. It has maintained its original Edo period atmosphere back when Japan was ruled by the shogunate.
As so often, ryokans have rooms with tatami mats and the staff wear traditional clothing. Having your fill and soaking in the gender-segregated public bath is a great way to relax.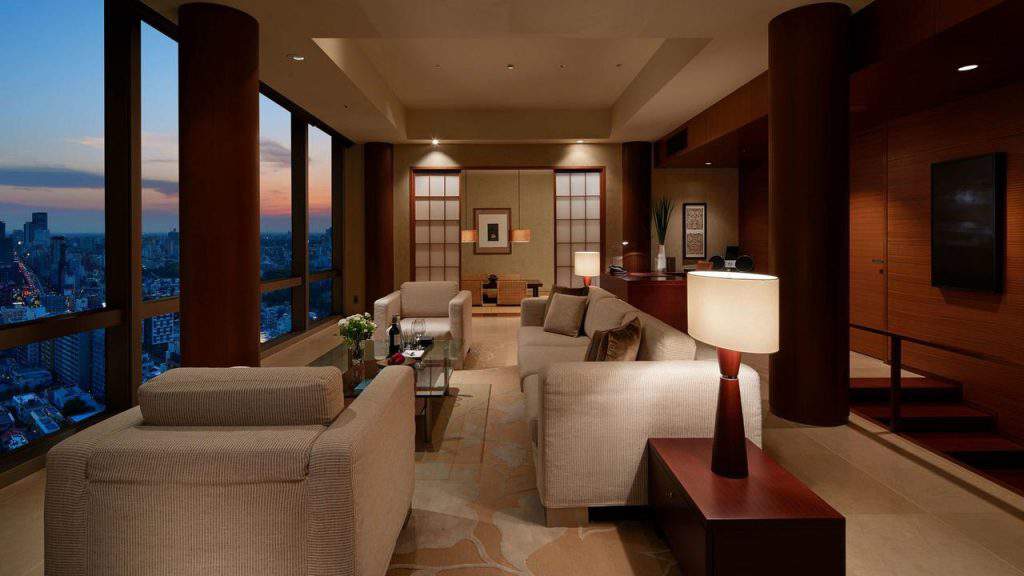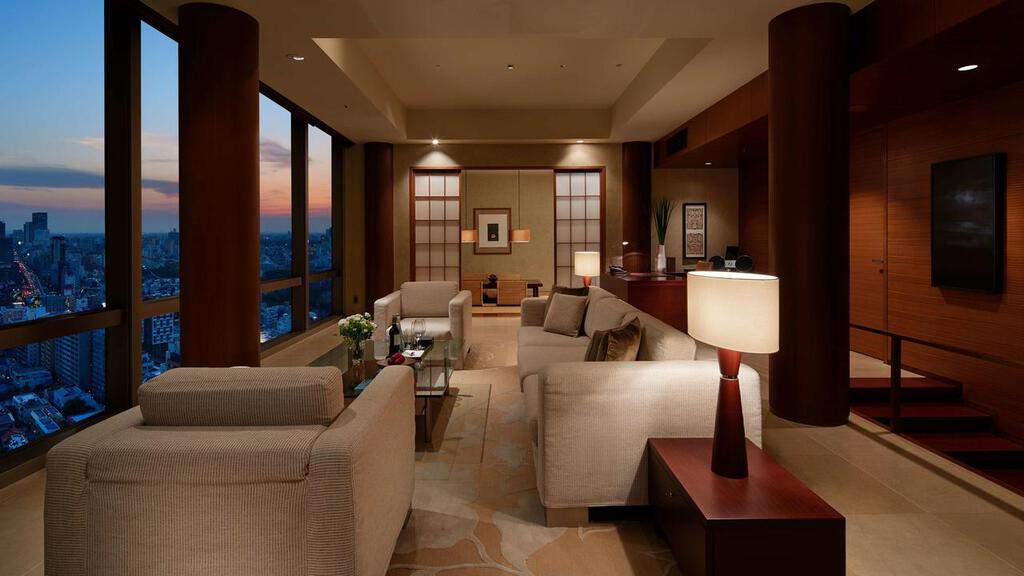 Grant Hyatt is huge. Literally and in a sense that it has a lot to offer. It is famous for having 10 bars and restaurants that serve international cuisines, and it also has 200 shops inside. They have a pool, a fitness center, a spa, a cinema with multiple screens and a hotel shop to top it all.
Two of the best attraction that is located within the building is the awe-inspiring observatory on the rooftop and the luxurious Mori Art Museum which is located at its 53rd floor
You can just imagine how spacious the rooms are. Even the bathrooms don't care about space. It's just so big and high-tech that blinds are also button-controlled.
Located in Roppongi Hills is an assurance that you're in stone's throw away from the most famous restaurants, art museums, shops, hotels, observatory and more.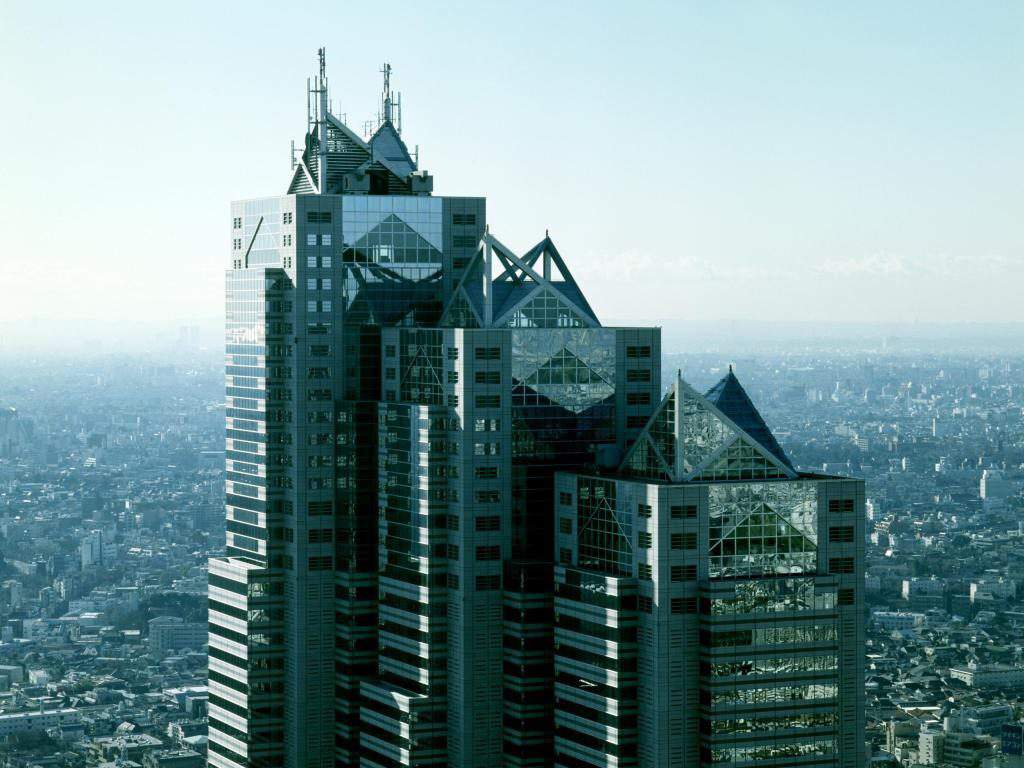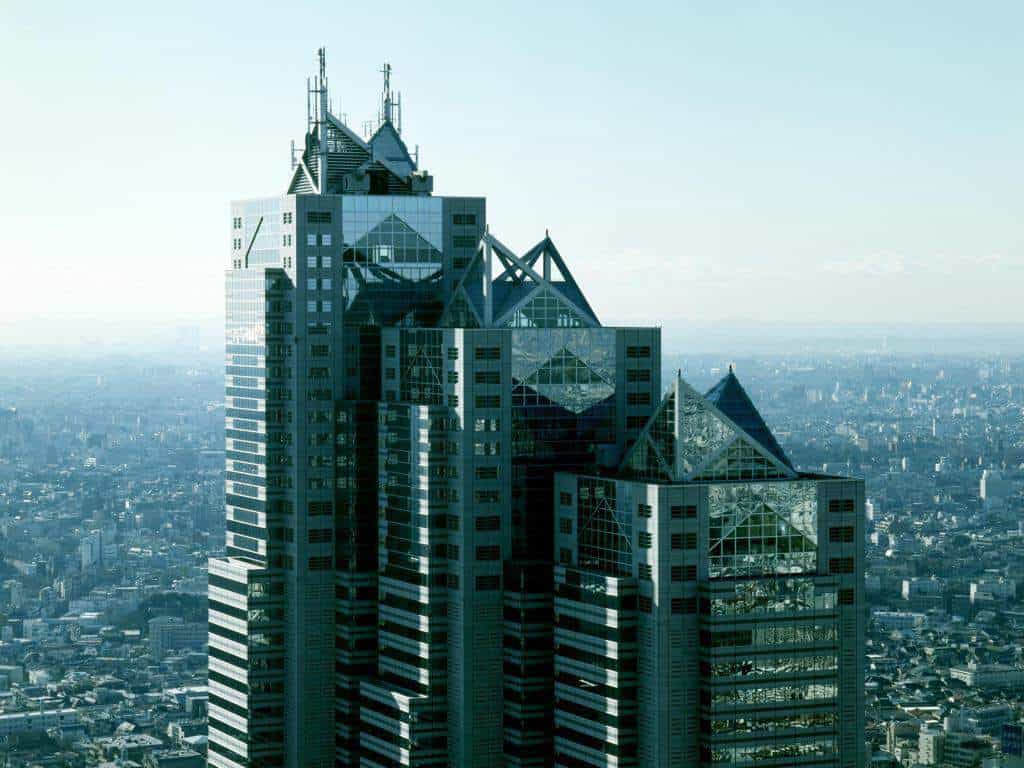 West Shinjuku is the quieter part of the concrete jungle as opposed to Roppongi Hills. The places where the two Hyatts stand embodies the kind of profiles they have. Grand Hyatt – the epitome of modernism, Park Hyatt though not as grand as the other is one-of-a-kind and have a free shuttle bus going to the station.
Park Hyatt was boosted to fame when it was featured in the show Lost in Translation. As shown, it has unforgettable rooms with closets you can walk around in and the bright lights of Shinjuku is just one of the spectacular views from the hotel.
It houses New York Grill that offers weekend brunch, not to mention their large collection of wines that includes vintages that you won't find anywhere.
Spend your time at the gym where they offer yoga classes for free. Never get bored in their library with a selection of 2000 books, or you can borrow one of their bicycles and wander around town.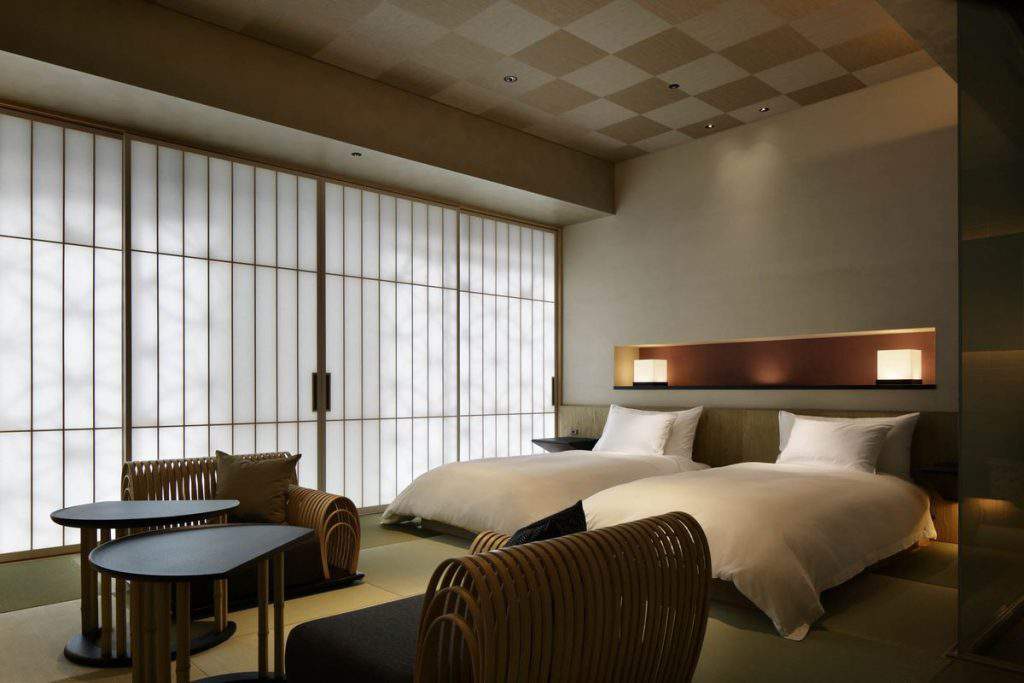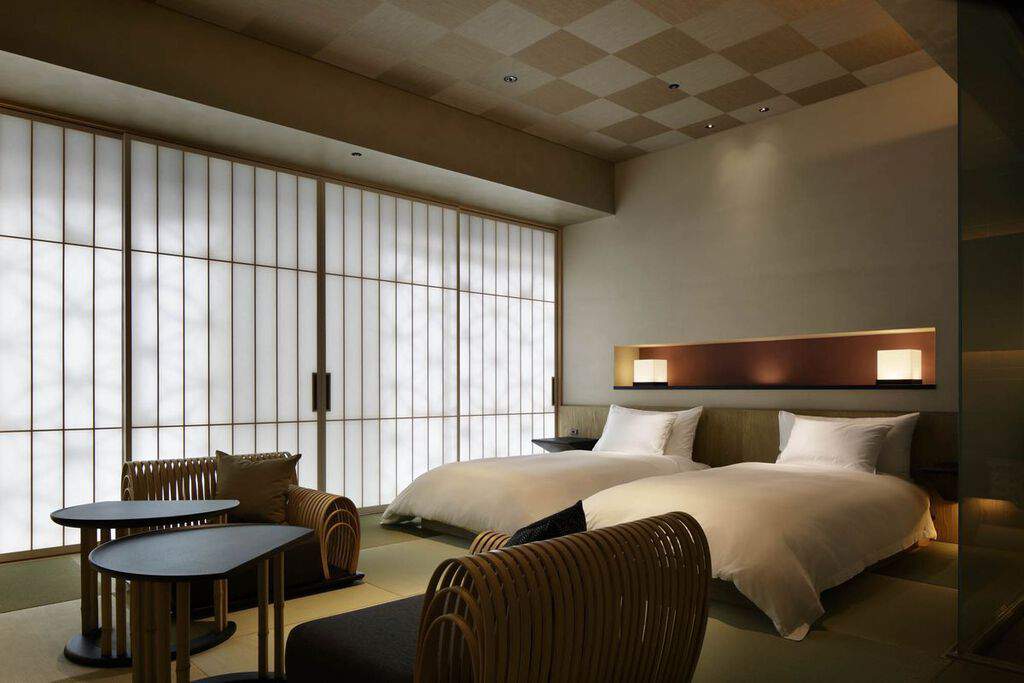 Hoshinoya is not so traditional like in Sadachiyo, but they offer a "ryokan-style luxury". Feel the serenity of the place with their zen motif. Japanese bath is crucial in a ryokan, the hotel has both an indoor and an outdoor located on the upper level of the building.
Their restaurant is in a class by itself and is exclusive for guests. One of the conveniences Hoshinoya offers is the accessibility of the subway station from its basement.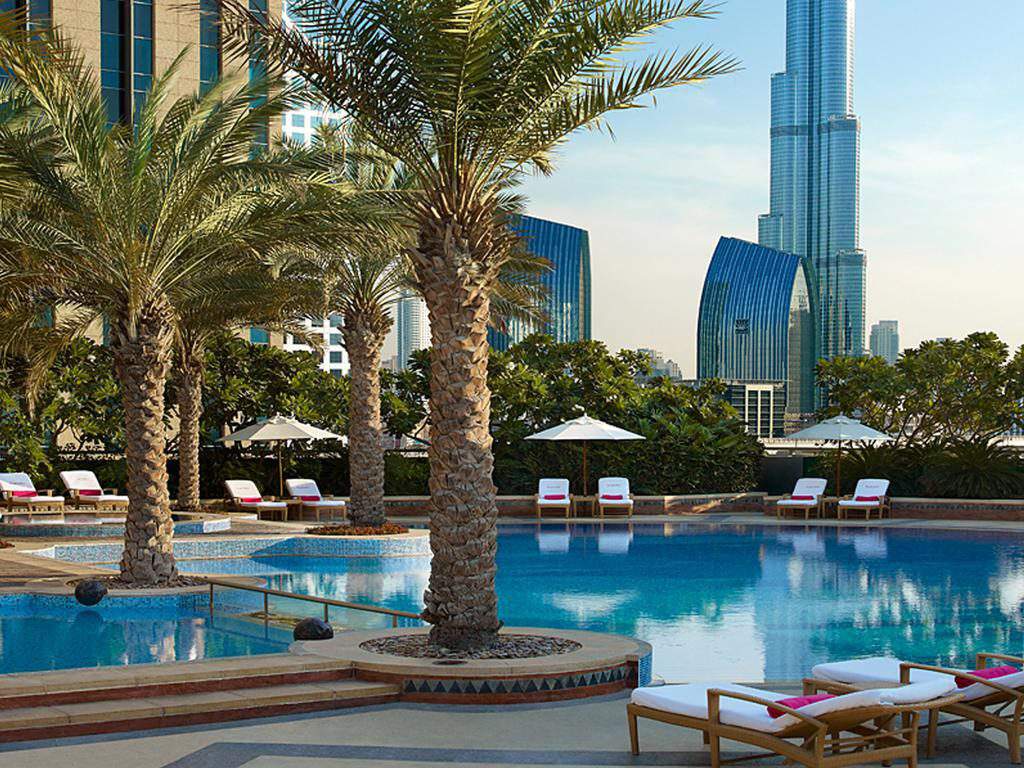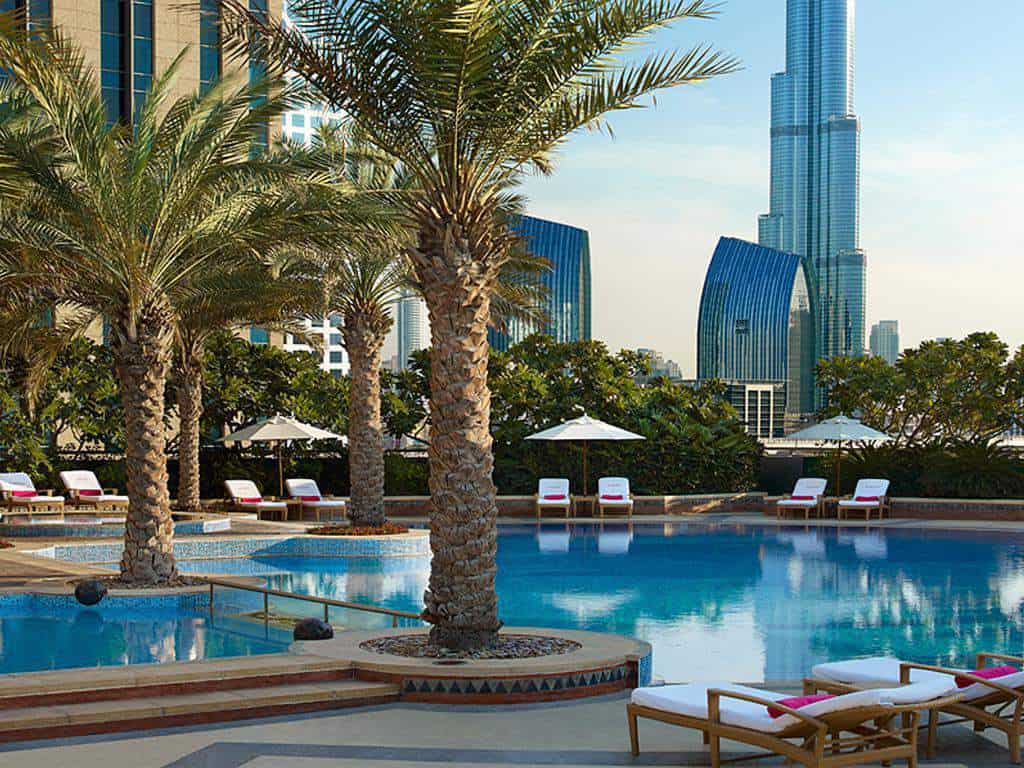 As a Tokyo station neighbor, Shangri La definitely has its advantage. It's the most accessible hotel to the Shinkansen and Narita airport.
You can easily tell by the designs and the size of the rooms that there were no holding back on expenses, even backed up by the 2,000 artworks and over-the-top designations.
Their escort service will even warmly welcome you at Tokyo station and accompany you to the lobby while answering your inquiries or telling you some trivia about the hotel. There's an ever-present spa, fitness center, and indoor pool.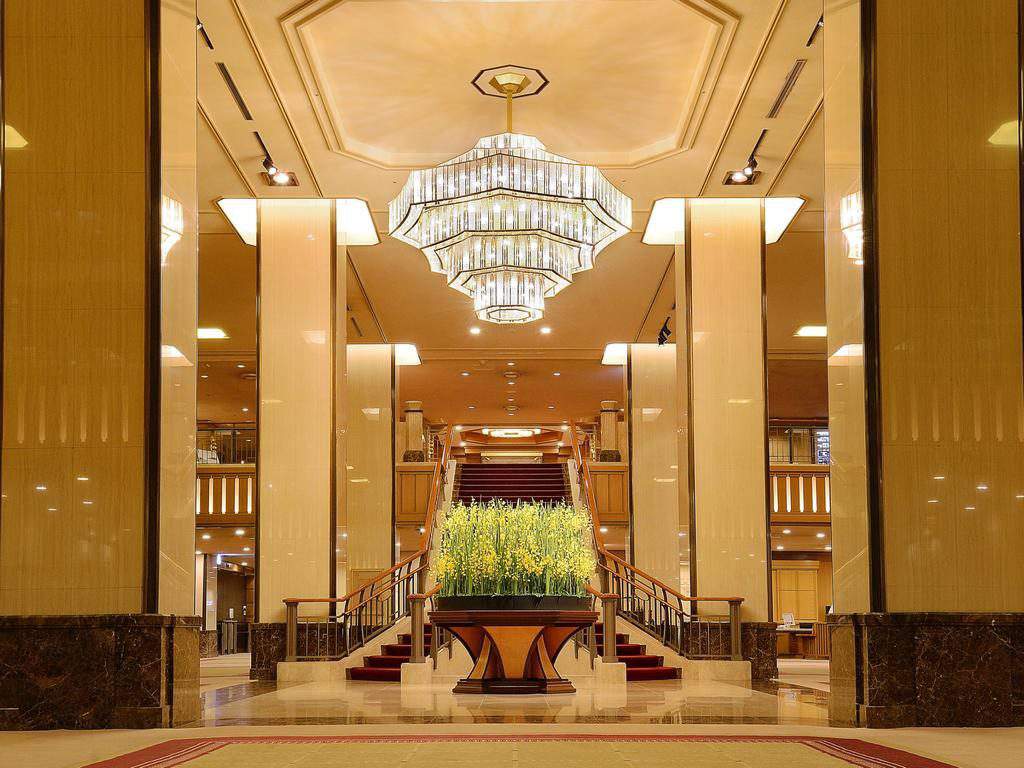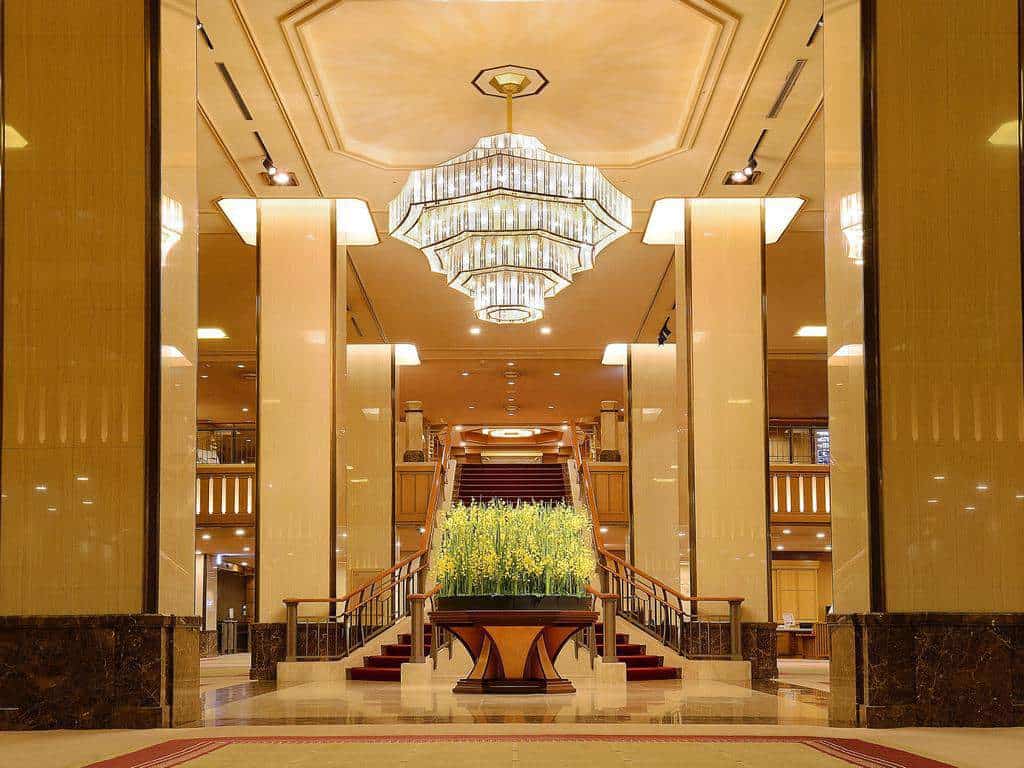 Imperial Hotel must as well be Tokyo's grandest old hotel with its history. First operated in 1890 and reemerged as east meets west design when Frank Lloyd Wright rebuilt it. However, the 1970 transformation changed everything that the Art Deco's stunning success had. The Old Imperial bar is the place where some works of the legendary architect still remain.
It carries on as one of the most respected hotels in Japan as it has 13 restaurants, an underground shopping mall, and a wide lounge are never short of customers and visitors.
Both the chief building and the 31-floor tower have rooms, but the second site is by far the foreign guests' choice due to the superior city view and its short distance from the health club and pool. Imperial Hotel is also strategically located near Tokyo Station and Ginza.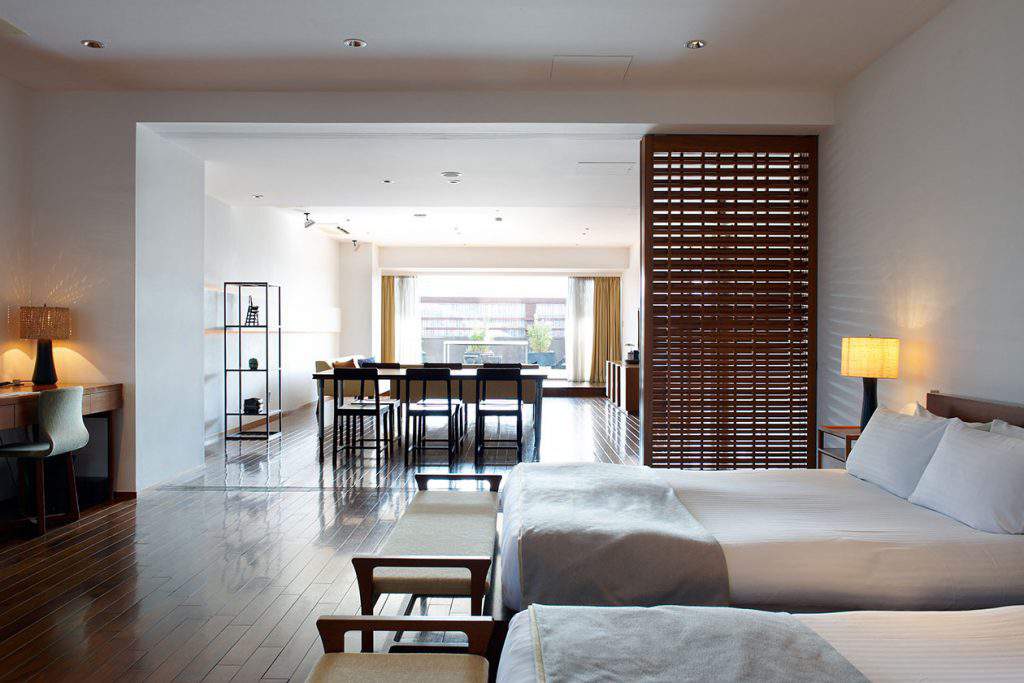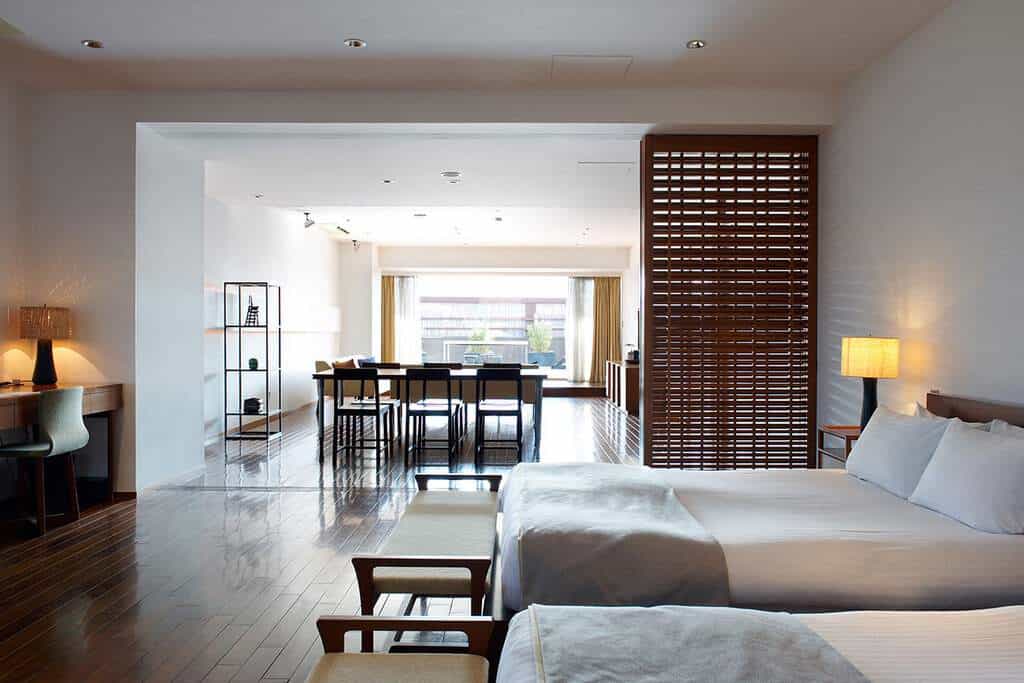 Aside from the periodic cherry viewing event, Meguro is a mostly quiet place. It is less frequented by tourists and it takes around 12 minutes on foot to reach the nearest station. It may be out of the way, but generally a hippy and fashionable town.
It is home to one of the smaller hotels, Claska. It especially connects with artists; the feeling of isolation, the distant hum of the much fast-paced city and the unique designs. Their interior designers have created 5 themes to apply to the 21 rooms which range from contemporary to unique interpretations.
A thing often overlooked by large hotels is a personal touch. Since they cater to a much larger group, they have to be mechanical and precise. However, this boutique is packed with character.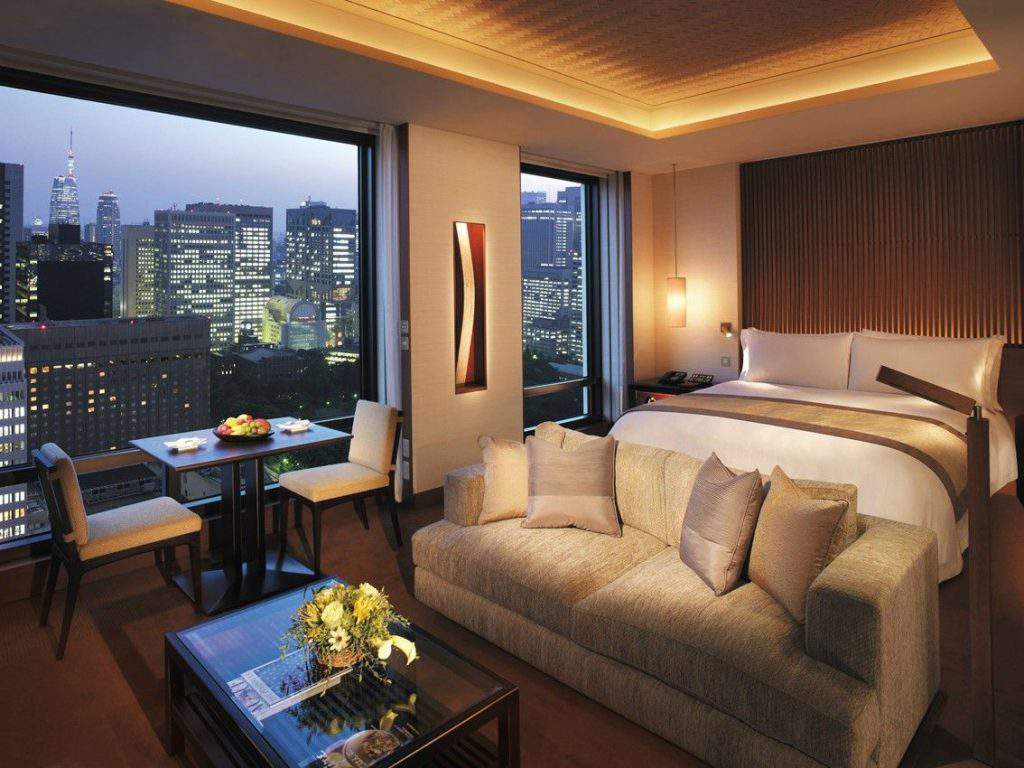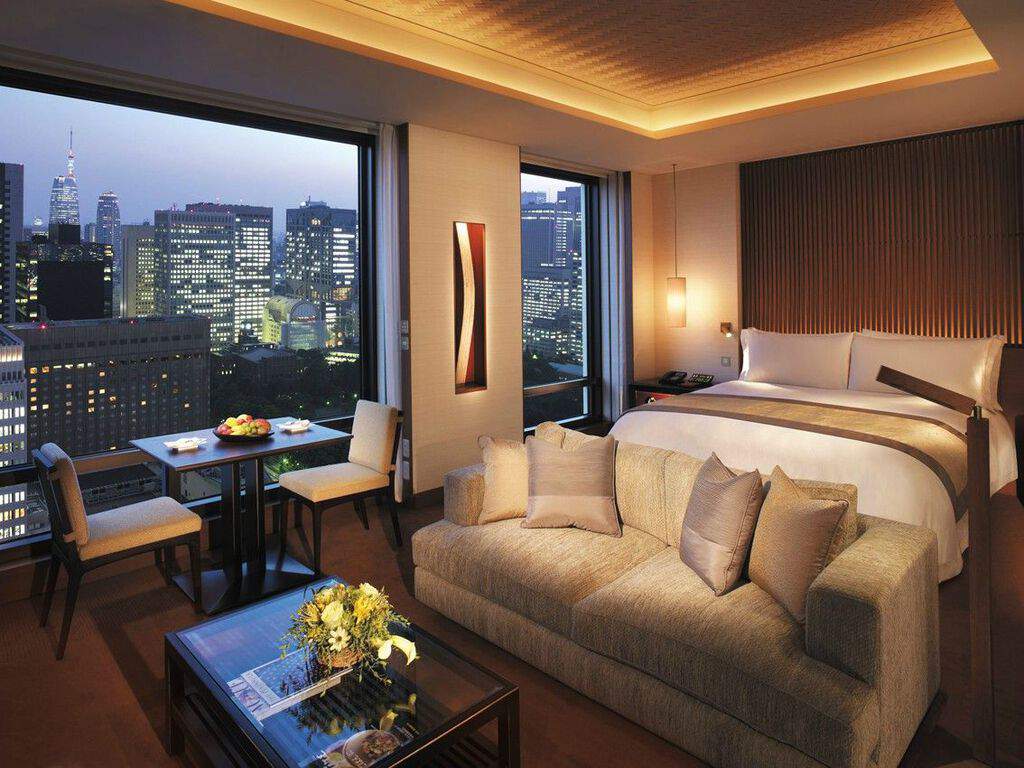 Hong Kong's baroque styled The Peninsula is so different from its sister hotel which opted for a more relaxed Zen theme. Though, the contrast doesn't actually put either at any disadvantage. One just chooses to be modern and the other traditional.
The service is unrivaled and worthwhile to be at the uppermost ranking of hotels. Each room is colossal and furnished with double sized tubs.
You can keep fit with their fitness club and indoor pool, they also encourage guests to tour around Hibiya by providing a free of charge bicycle, and what other hotels drive around patrons within a 1.9 km radius with a Rolls Royce?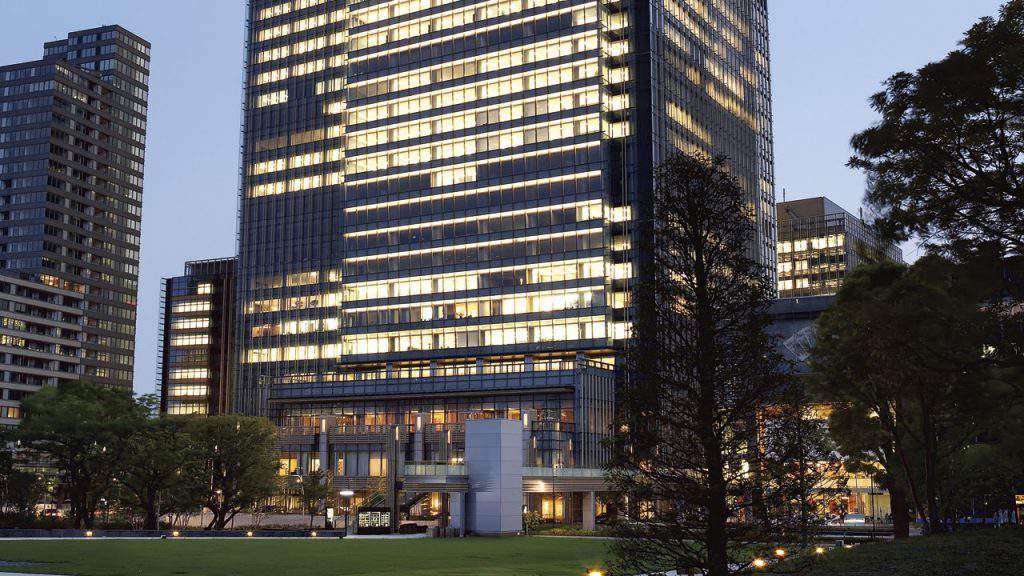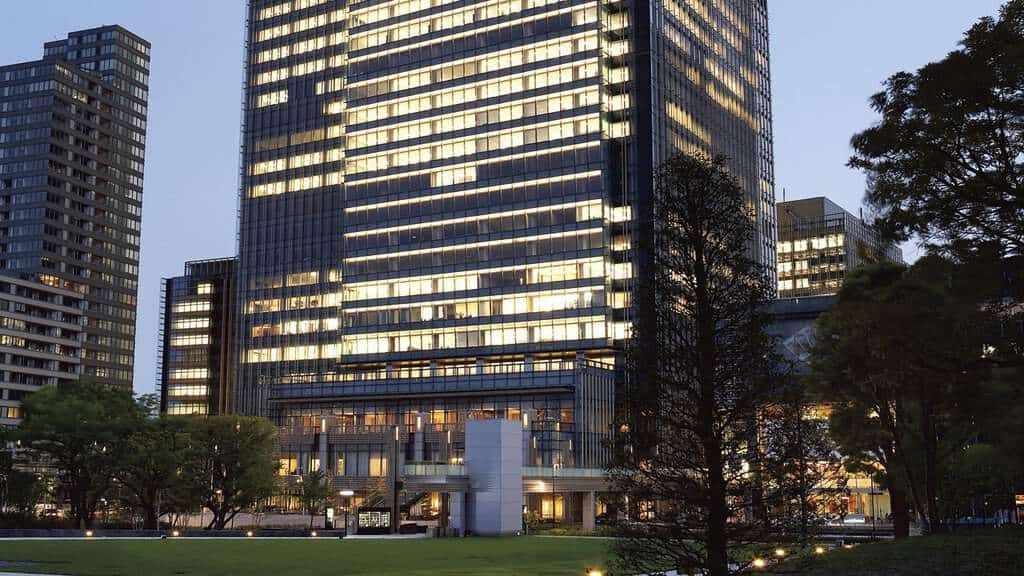 Nowhere else is the view more pronounced than in one of the tallest buildings in Tokyo. From the famous Tokyo Tower to the picture-perfect Mt. Fuji and still the beautiful gardens of the Imperial Palace, this is what the 560 square foot guest rooms' offer and largely what set them apart from other skyscrapers.
Only the best for the best. The restaurants serve top-rate French and Japanese cuisine, there are a health club and an indoor pool. The hotel is unquestionably breathtaking, from the inside, the view up to their unpaired service.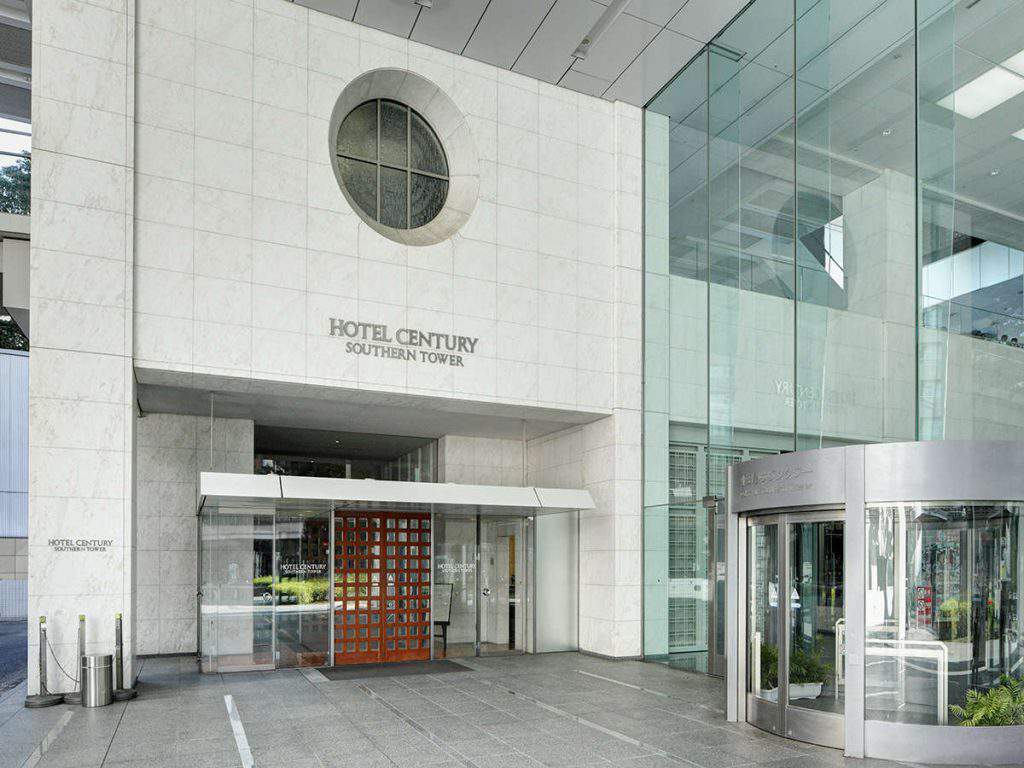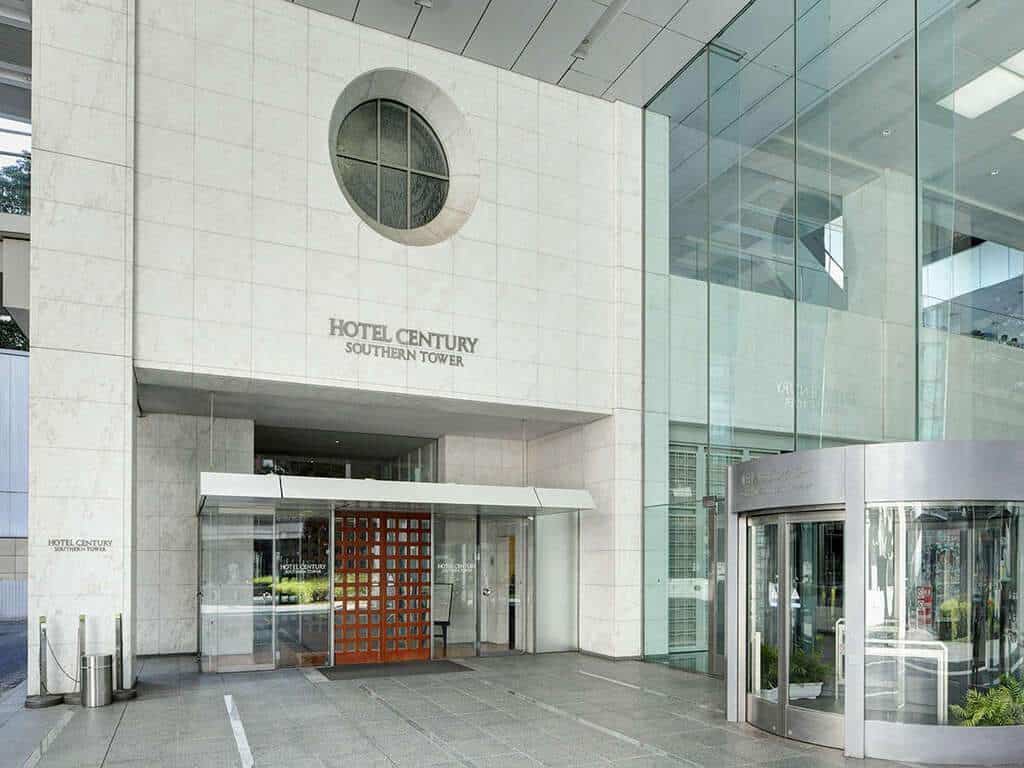 A praiseworthy alternative to the Lost in Translation experience by Park Hyatt is available at Hotel Century Southern Tower. The rooms are humbly furnished and almost comprised of family-friendly non-smoking rooms. It is less expensive and offers internet access and TVs that have keyboards. They even have skyline maps that will help you recognize the landmarks from your rooms' view.
Starting from the 20th floor, the hotel occupies 15 floors of a building close by Takashimaya Times square and the Shinjuku Station. Though quite smaller in comparison to its counterparts, the view is uncompromised. A full view of the nightlights of Shinjuku Park at its best.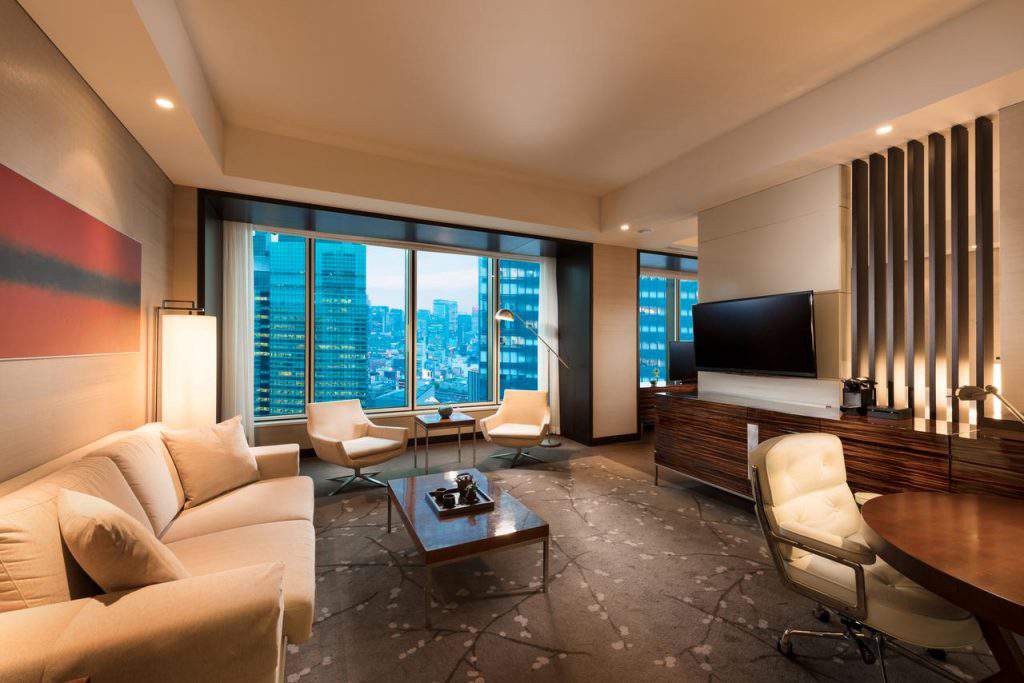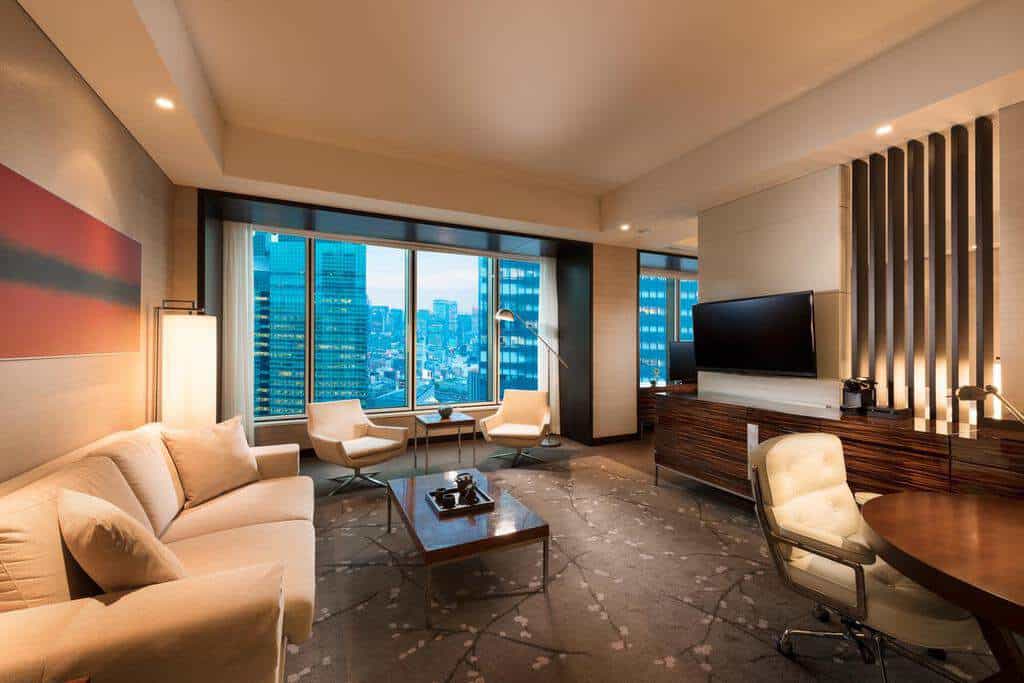 Twenty-three masterpieces all made by prominent Japanese craftsmen in modern-day architecture. Providing one of the best spa experiences all over Tokyo, that is some of what Conrad Hotel offers.
If you want to save some money, you can request the room with the inland view, but if you want to go all out, ask for the bayside room. There are other hotels that offer the usual city view. Bayside rooms have comfortable couches in a "viewing" place to give you the best sight of the Hama Rikyu Garden and Odaiba.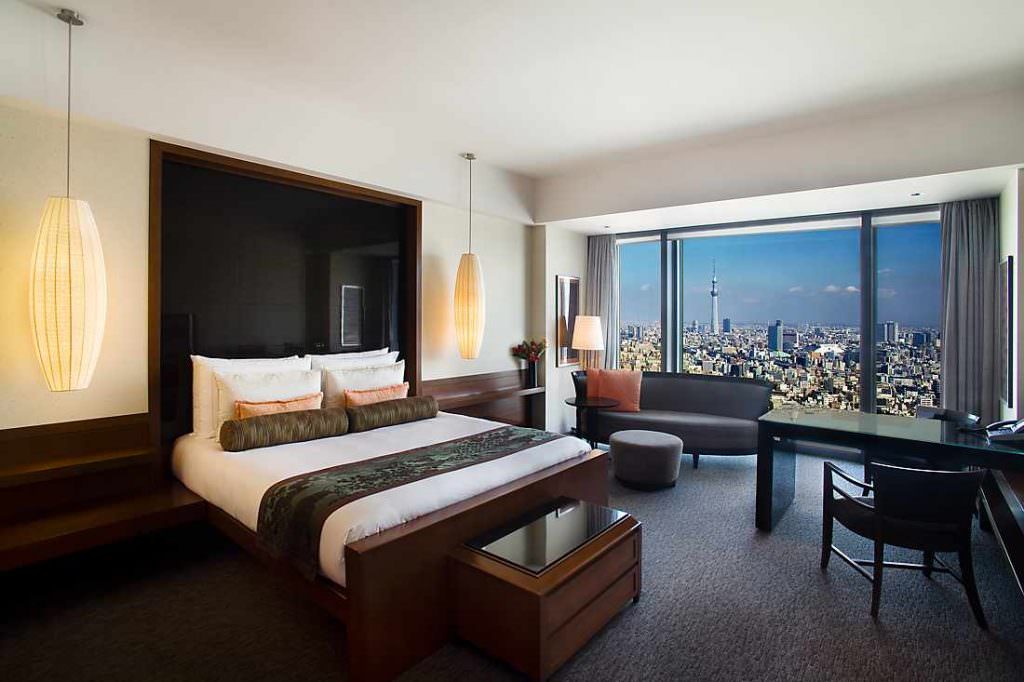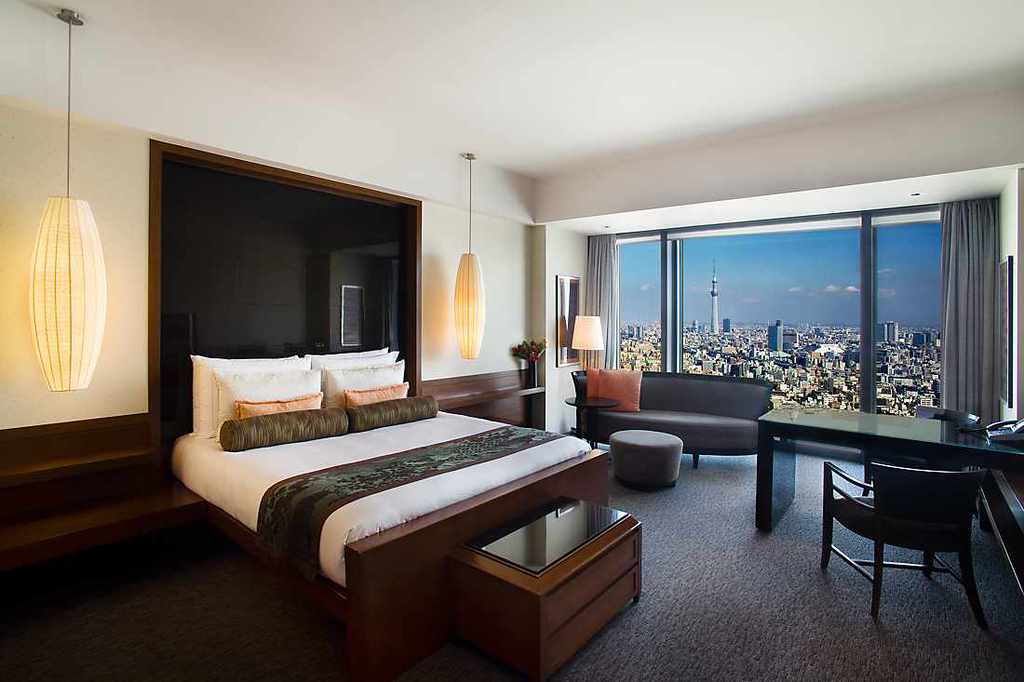 This hotel is rich in history. Once called home by merchants and at the present to the oldest department store, Mitsukoshi. The only luxurious property in Nihonbashi. It has a restaurant listed as one of Michelin 3-star restaurants. It showcases the old fashioned techniques of the previous generations' weavings and textiles that are created by various artisans all over Japan.
From the 30th floor up to the 36th, you can have a panoramic view of the Tokyo Bay, SkyTree, Mount Fuji, and the Imperial Palace gardens. Both the Mandarin Oriental's Hong Kong and Japan site provide a shoebox on each rooms' entrance to put cleaned shoes without troubling the guests.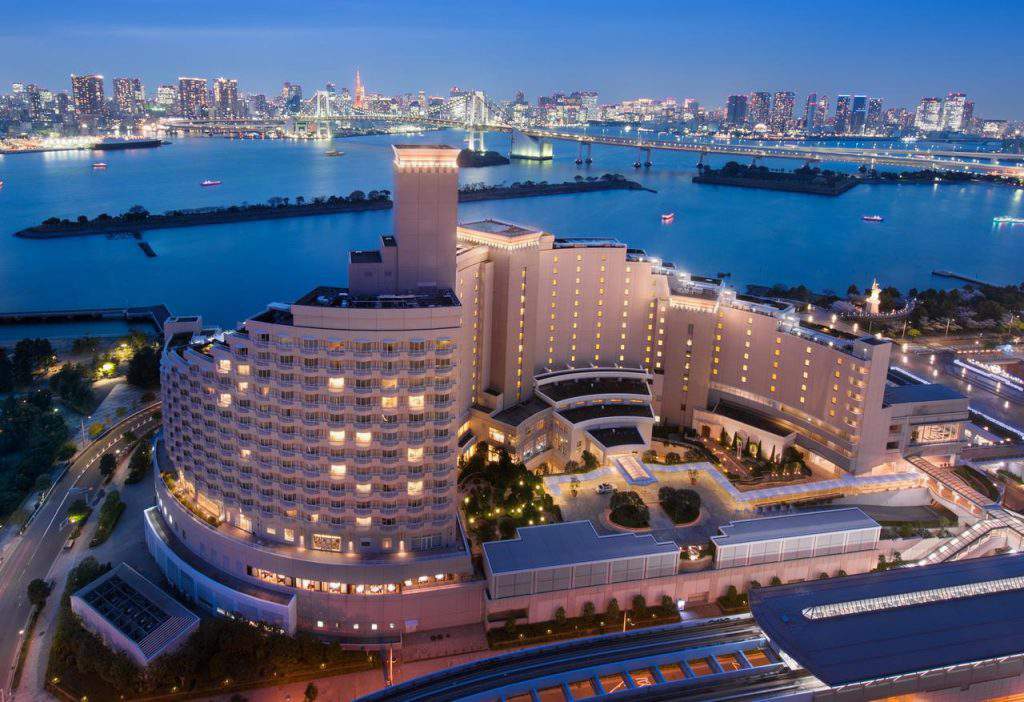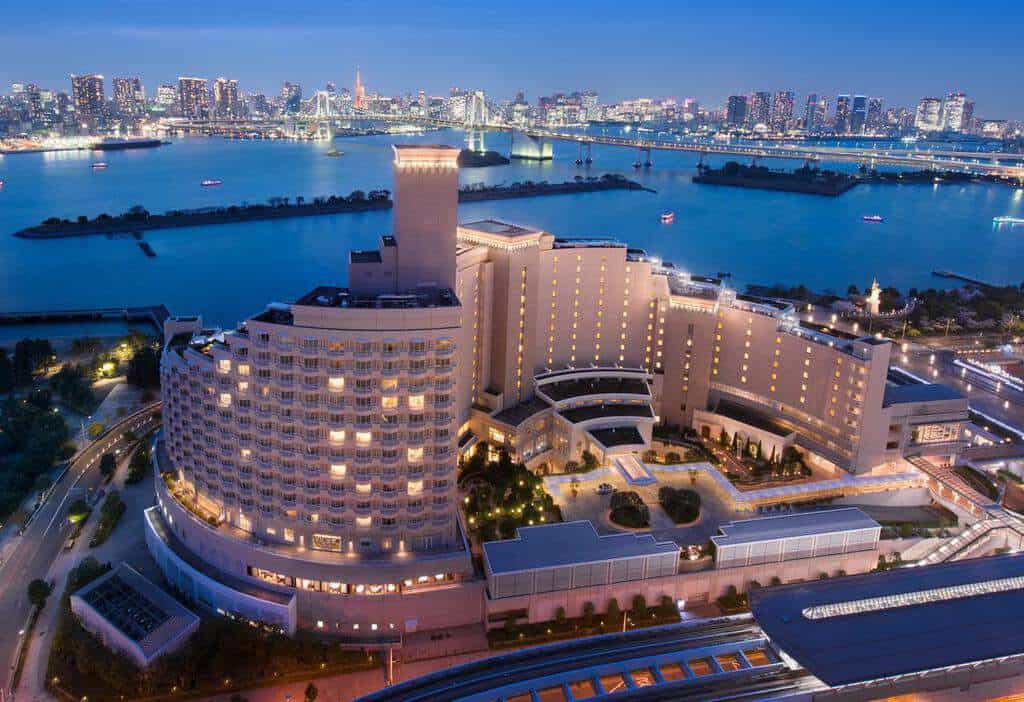 Hilton has upheld its name in Odaiba. The location is ideal with a mere 20-minute ride from the airport. With the increasing total of both international and domestic flights at Haneda International Airport, Hilton Tokyo continues to succeed.
Odaiba is a quarter of an hour away from Tokyo's central but thinks about some of the attractions in its neighborhood. Lots of museums, wide shopping centers, a lot of child-friendly places both the parents and their children will approve, and Ooedo Onsen Monogatari will surely give you a supreme bathing experience.
The hotel offers a view of the Rainbow Bridge and Tokyo city. It is the best choice in Tokyo if you are interested in the Olympic and Paralympic Games.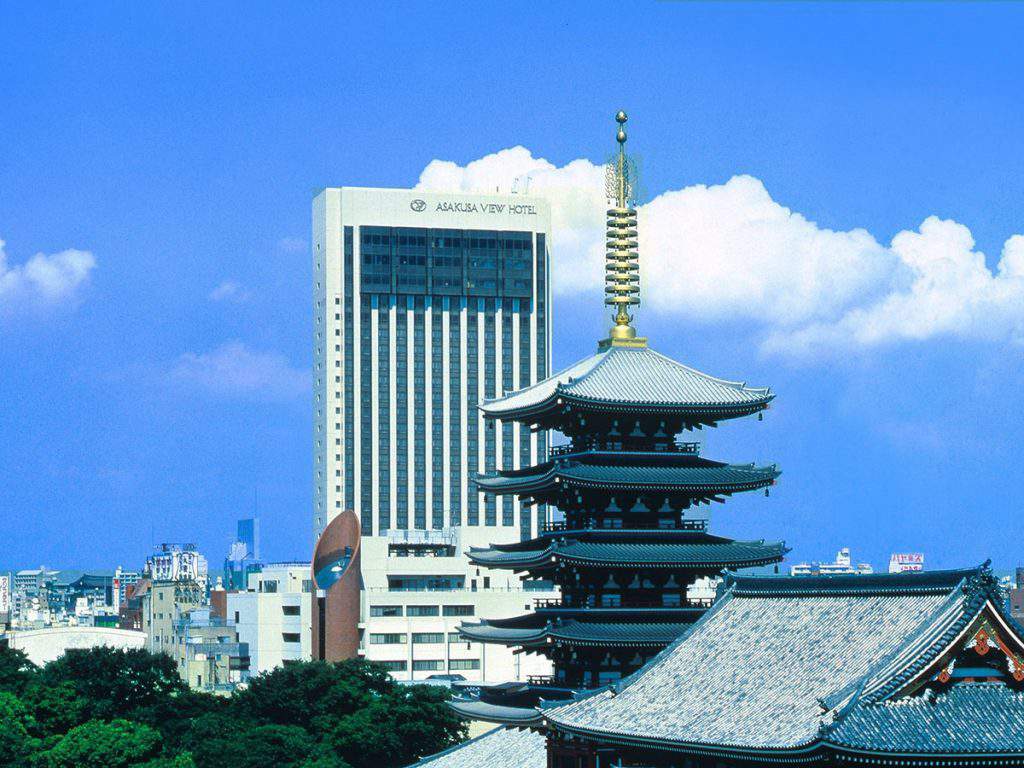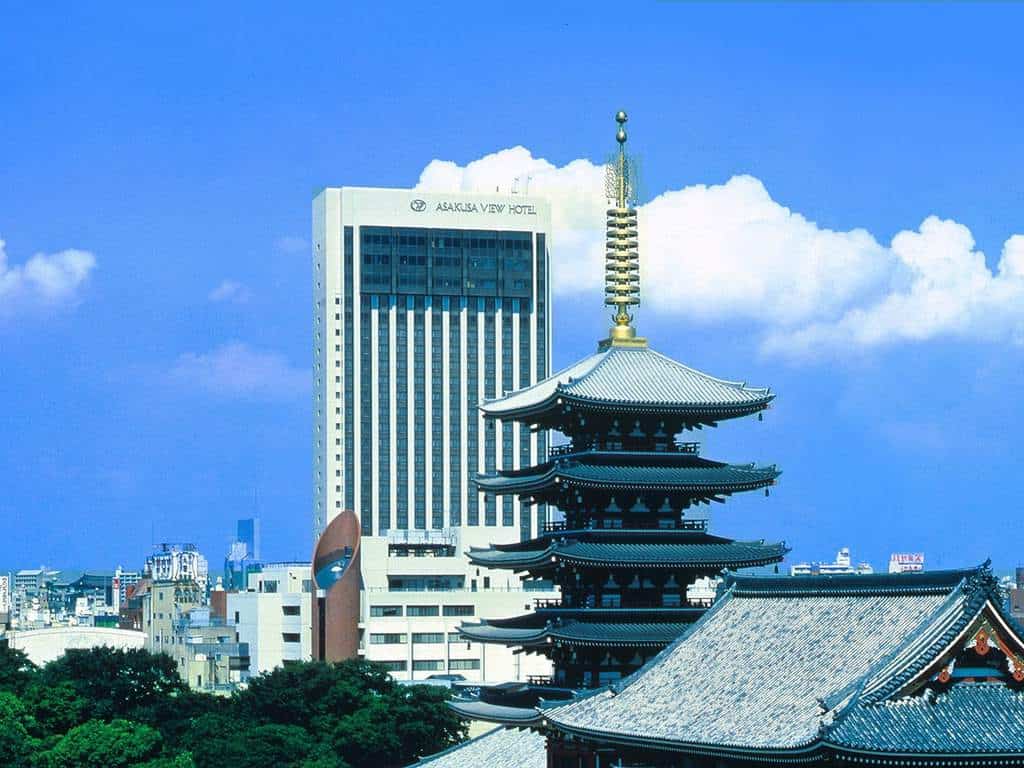 Asakusa is established as one of the more traditional districts of Tokyo, sadly the area is not famous for having many tourist attractions. Visiting temples is one of the options you have. The oldest one the Sensoji Temple is a walking distance from the hotel.
Asakusa is not a huge establishment, therefore rooms are quite small. The rooms facing west offers a typical view of the city and the relative to the weather view of Mount Fuji.
Vacationing and being able to fully see the beautiful view is worth the extra fee, so book rooms that have a panoramic view of Asakusa and the well-known SkyTree.
Remember that double-sized beds are uncommon in Japan. Twin beds are the closest you can get because of the Japanese couples' preference.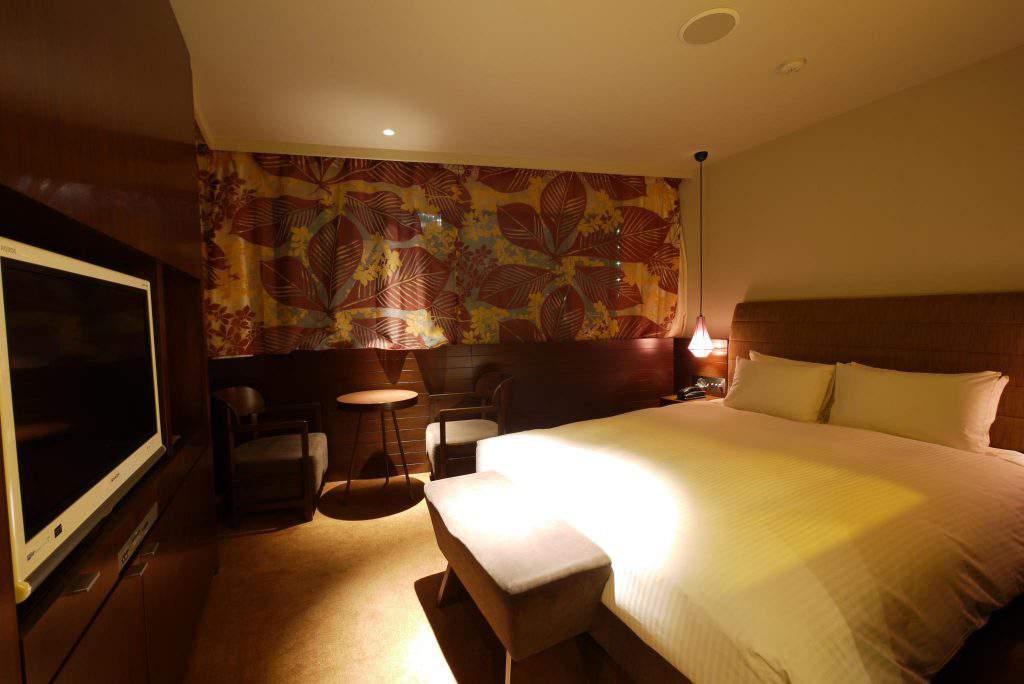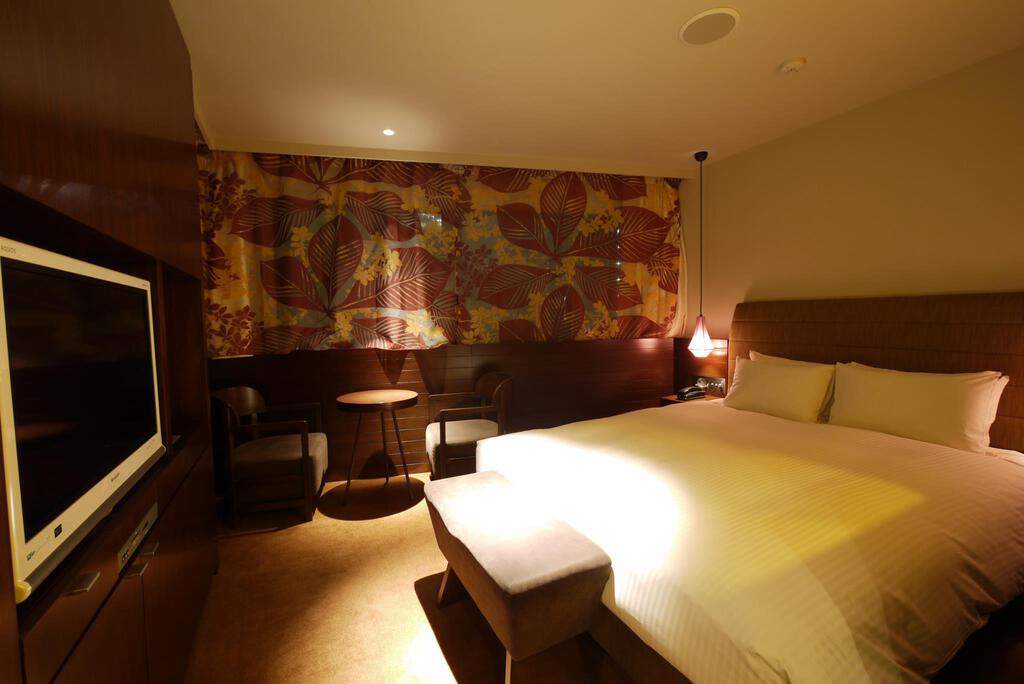 The internet-famous crossing the intersection is located in Shibuya. The constant influx of busy people crossing at once when the traffic completely stops is a unique attraction for visitors. This busy area of Tokyo is home to Shibuya Granbell, chic, artistic, trendy yet low-cost hotel.
The small rooms come in two categories; "Artistic" rooms are famous here. They're decorated with neon color lights and bold designs. The other suites called "Comfortable" rooms, on the other hand, have accomplished a cozy and relaxing atmosphere by using subtle colors. The only kick in their hotel rooms is that the bathrooms are separated by a wall of glass.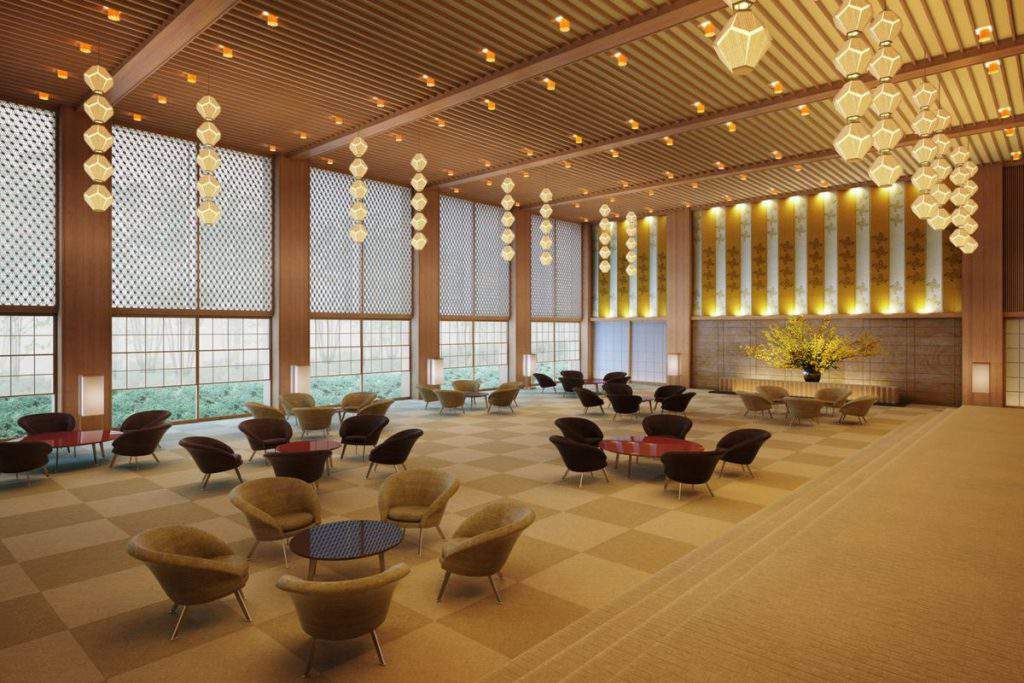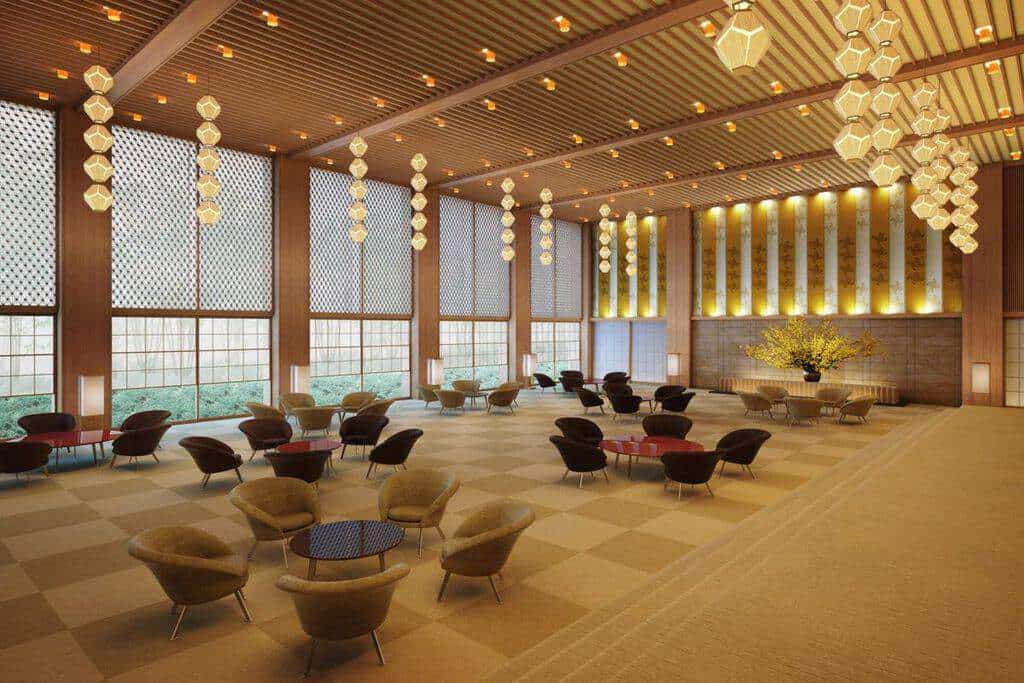 A praiseworthy hotel. One of the many hotels that offer traditional Japanese experience, but is presently undergoing a major makeover. It still operates a few of their rooms, and continue to serve the customers with hospitality, but it is better and more convenient to book a room or visit the establishment on its reopening on September 2019.

A Tour Around Tokyo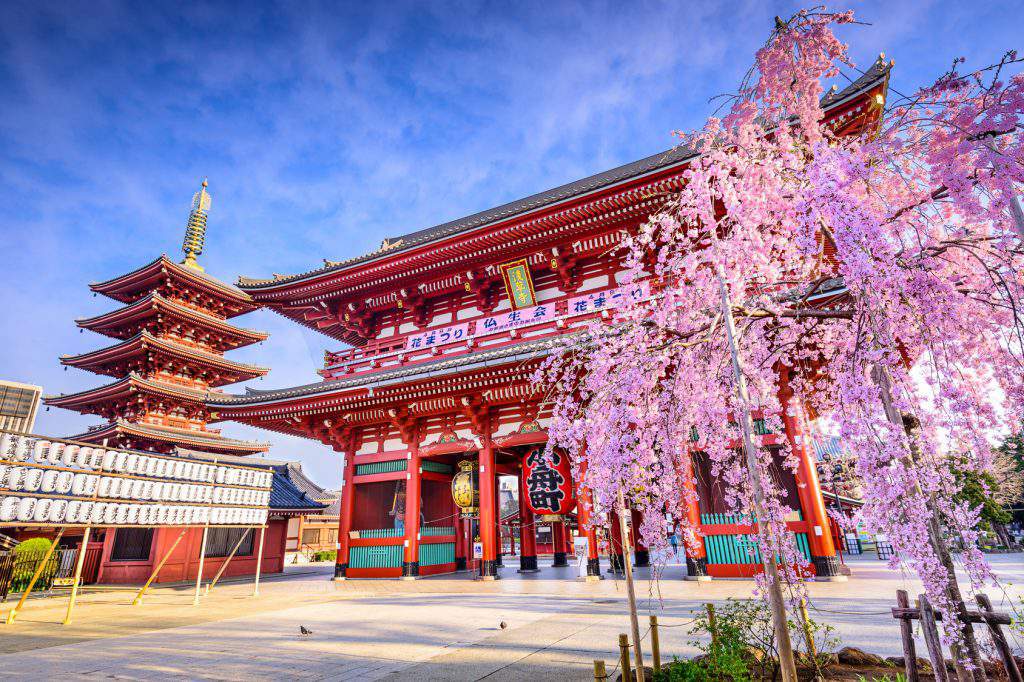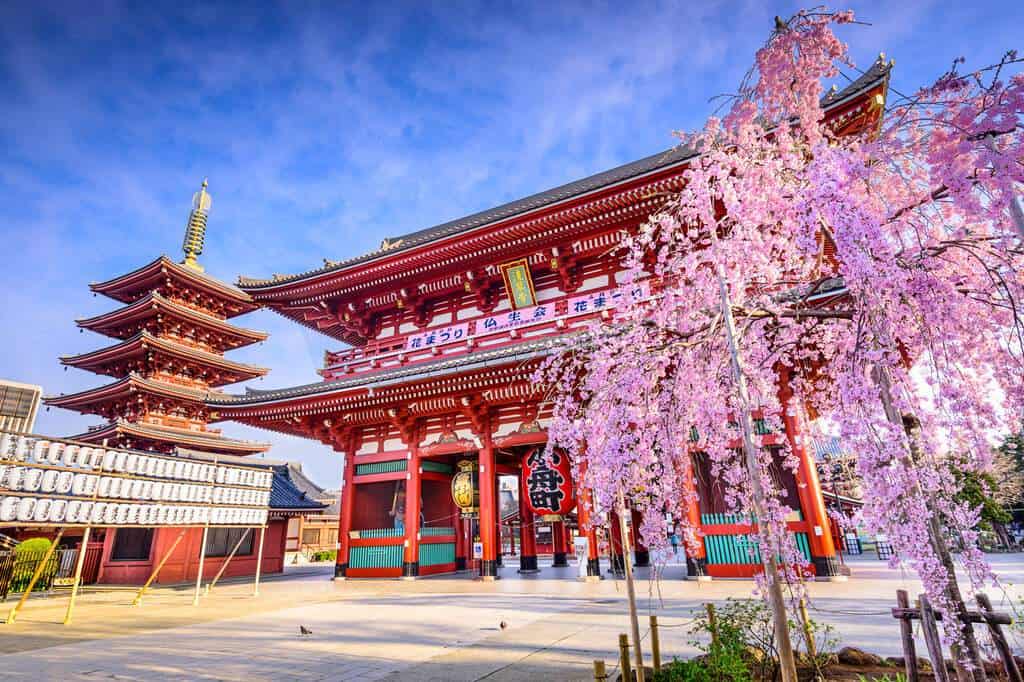 It is one of the most populated cities in the world, but it manages to also be one of the safest. How do the Japanese people manage to do that? To begin with, wouldn't it be so overwhelming knowing that you are making your way through Tokyo's 13 million population? It is amazing how Tokyo still manages to bring solace to all kinds of travelers.
First is the city's excellent service on public transportation, most people strictly follow rules, therefore, creating an efficient system. Well, Japanese in general are well known to highly value proper manners. Second, people are kind and hospitable.
Tokyo is a collection of distinct and unique districts with interesting origins extending far back as the shogun era. It's natural to occasionally miss your way, even natives get lost and bewildered.
As a country where walking is encouraged and not owning or rarely using a private car is normal, getting lost is nothing to be ashamed of, instead, it shows how adventurous one can be.
Things to KNow before going to Tokyo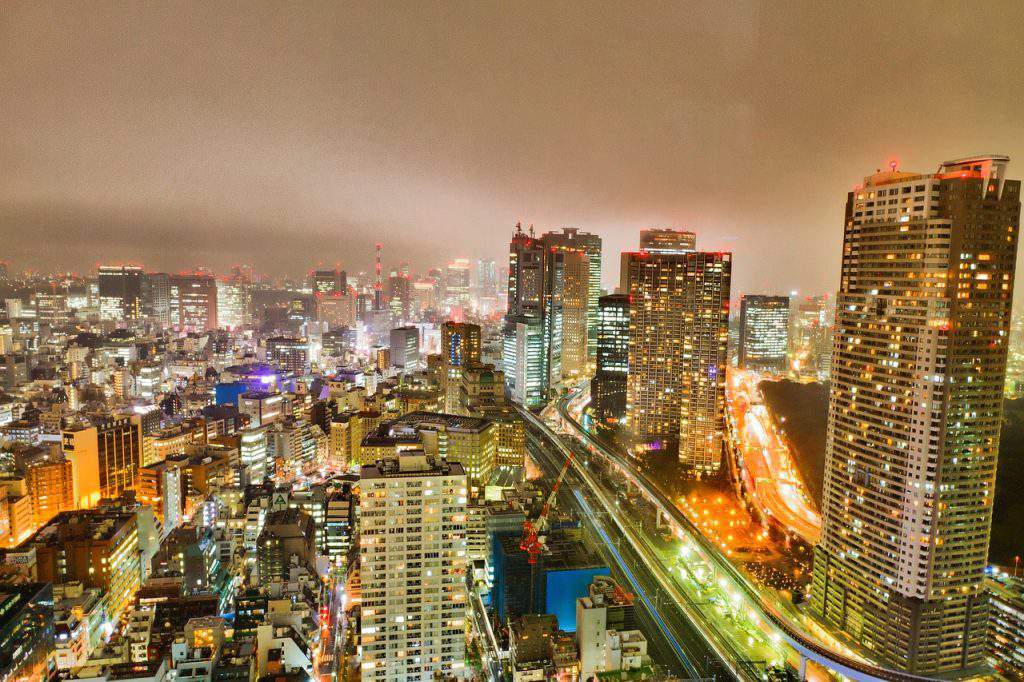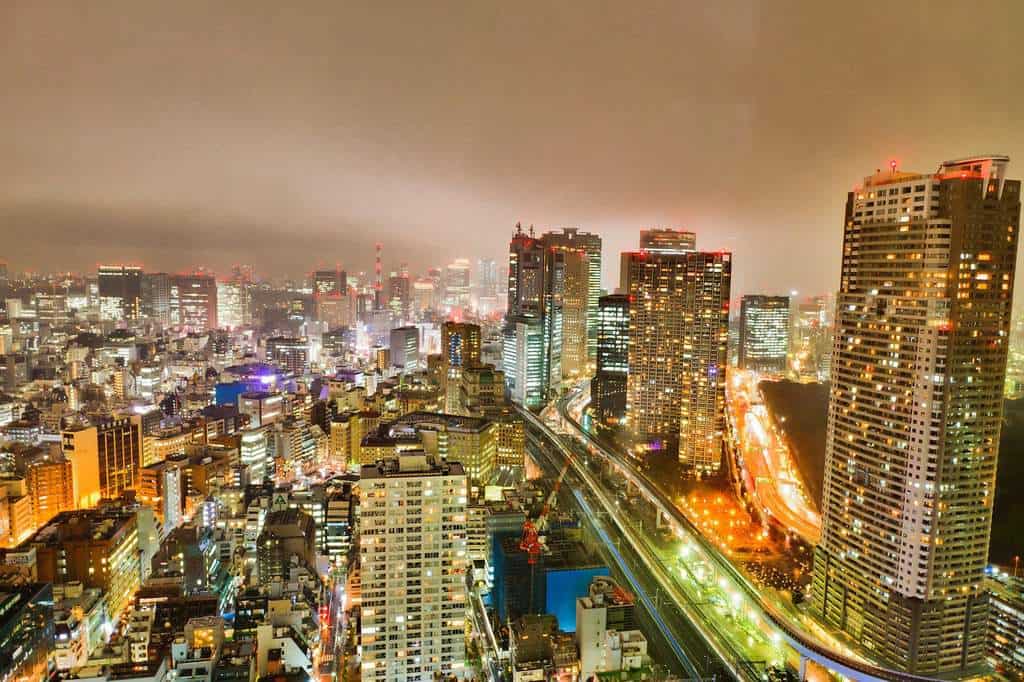 • You should not be strongly set upon on your choice of the neighborhood to stay in, because main attractions aren't located in one district, you'll have to move around anyways to see them. Also, the public transportation like the subway or railway can take you anywhere.
• Tipping is not in Japan's culture. High-end restaurants have a service charge of around 10 to 15 percent. There is also a consumption tax of about 8% is imposed on services and goods like restaurants and hotels. Consumption tax is refundable for foreigners who are staying for less than six months and goods must exceed the minimum purchase amount. However, some establishments collect a 1.1 % fee, and some even do not follow the refund policy.
• Taxis in Japan are somewhat different from the west. You can flag down a ride from just about any street given it is safe. A red light on the taxi's roof is an indication that it's vacant and is free to give a ride to passengers. The driver is seated on the left and operates the taxis doors so you don't have to look for the taxi's handle.
• Night owls listen. Shibuya, Shinjuku, and Roppongi offer the best dance clubs, restaurants, and bars.
• Your travel made it easier by availing of the prepaid card called Suica. You can obtain a card at designated JR East Suica areas like Shinjuku, Ueno, Tokyo, and Shibuya. This is an "All-Pass" ticket allowing you to board the JR trains, buses, and subways. On top of that, it can be used instead of money to buy from selected convenience stores, vending machines, and for availing snacks sold inside JR trains.
• If you aren't scared of heights and is looking for a birds-eye-view of the city, check out the sprint between skyscrapers including Roppongi, Marunouchi, Shibuya, Nihombashi, Shiodome, Shinjuku, and other business and commercial centers.
• Choose hotels nearby Tokyo station if you want to easily access Narita International Airport or the bullet train. Marunouchi, on the west side of the station
• For old "downtown" vicinity, complete with ancient restaurants and shops, Ueno and Asakusa are your go-to. For the opposite swanky boutiques, tony restaurants, and art galleries, Ginza is the best option.
• Omotesando's street is a haven for foodies and fashionistas. There's no shortage of both Japanese and International designer wears and also an abundance of chic cafes and restaurants.
• Planning ahead will save you from squeezing through the rush hours. A special subway car exclusive for women is available every weekday up until 9 am.
• Be observant when riding the escalators. In Kansai areas like Kyoto, Osaka, and others, the right side is where you stand and the left side where you walk. This could be the opposite of other regions.
• Set meals will help you save some of your money. Different kinds of restaurants from posh to family ones often have set meals during lunchtime. The set may include appetizer, main course with side dishes, drinks, and occasionally dessert.
• Attractions, gardens, and museums usually stop accepting visitors half an hour before closing time. Private museums are closed on holidays, however public museums stay open on holidays but close every Monday. If the holiday falls on a Monday, the museum stays open but will be closed the next day.
• Wi-Fi hotspots are mostly located along main roads or iconic establishments. Marunouchi, Ginza, and Shibuya are some of the guaranteed hotspots.
Cheat Sheet of Tokyo's Major Neighbourhoods
• GINZA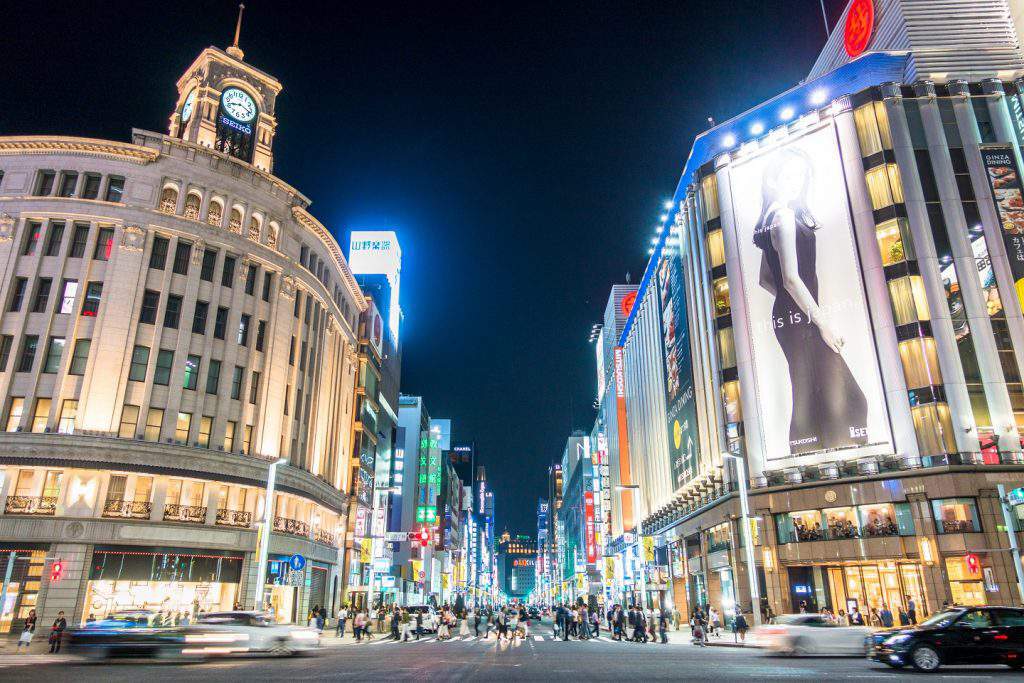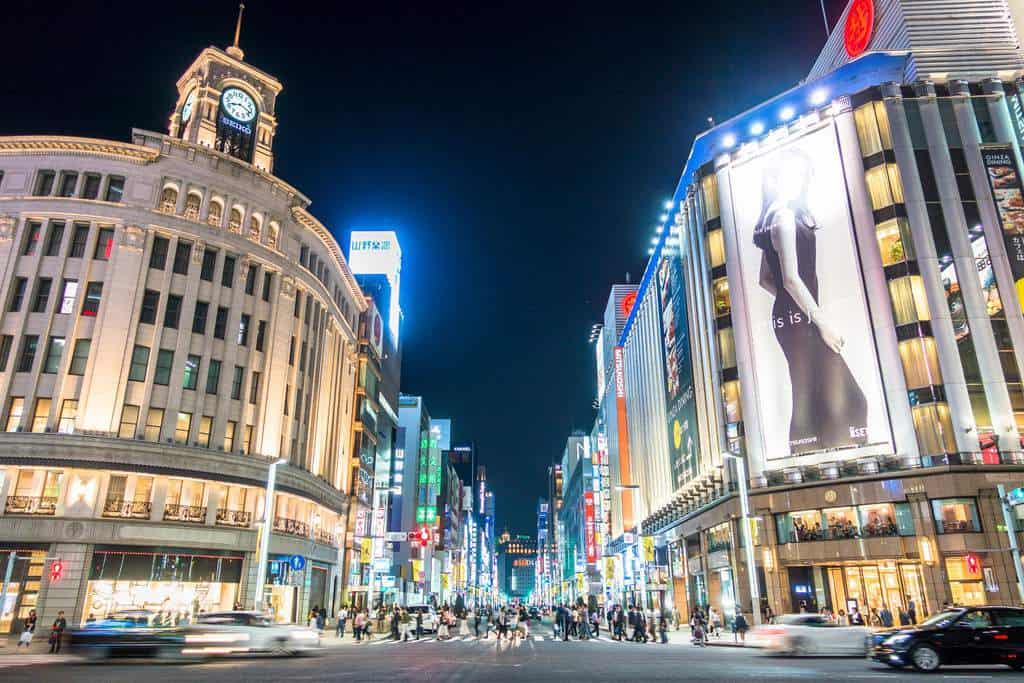 In the same league as Champs-Elysses and Fifth Avenue, Ginza is Japan's upscale and stylish shopping district. It is a honey trap for the more affluent Japanese and foreign visitors. In fact, Chinese tourists often come in busses to purchase luxury goods.
Ginza which means "silver mint" was established when a mint produced silver coins during the Edo era. After two centuries of self-imposed national isolation, Japan reopened its doors to overseas trade in the 1860s.
With gas street lamps, brick sidewalks, Paris-themed cafes, shops selling ice cream, beef, western clothing, and other western goods. Ginza was highly influenced by the foreign culture and economic system of the west.
People have a varied preference as seen among young Tokyoites. They favor the charms of Shibuya and Omotesando. Other generations find the rare intimacy of Asakusa irresistible, while Ginza appeals to individuals who enjoy world-class dining and shopping while still staying in Japan.
Ginza has seven rapid transit systems and Yamanote Line that's why it's easy to reach attractions. The main roadways are Harumi Dori and Ginza Dori also known as Chuo Dori. These roads are packed with shops, Matsuya, and Mitsukoshi among others.
Wako is widely known for its granite façade and the clock tower. Specialty stores have also prospered in the area. Ando opened in 1880 and continues to make excellent cloisonné 139 years later.
Established in 1872, Shiseido was the first Western-style personal care establishment in Japan. Apple and Sony Building have recently added their hottest products for display.
From old to the newest entertainment, Ginza has everything. Kabuki theaters are slowly fading out. Kabukiza has been entertaining guests since 1889 and is named the best theater in Tokyo.
Namiki Dori may be one of the smaller lanes but it's still lined with restaurants and cafes. You can have a taste of every cuisine, from sushi, steaks, to French gastronomy.
Ginza's upscale neighborhood unsurprisingly costs a lot more than other districts. It was after all, where they manufactured silver coins, and it seems it still does.
• MARUNOUCHI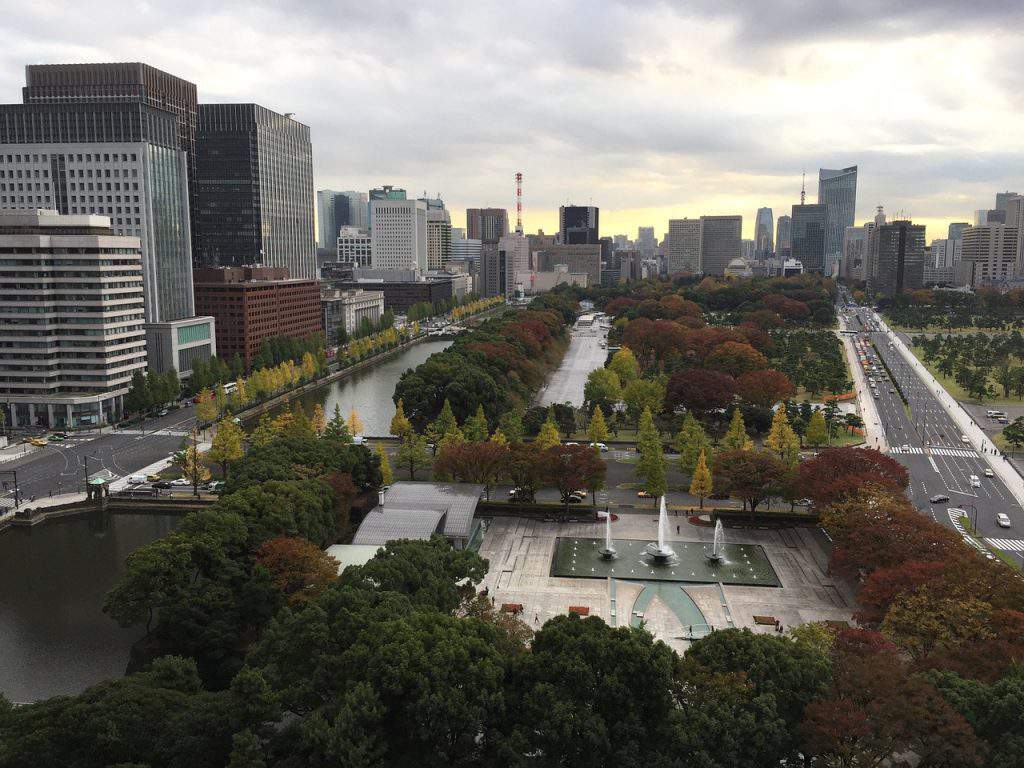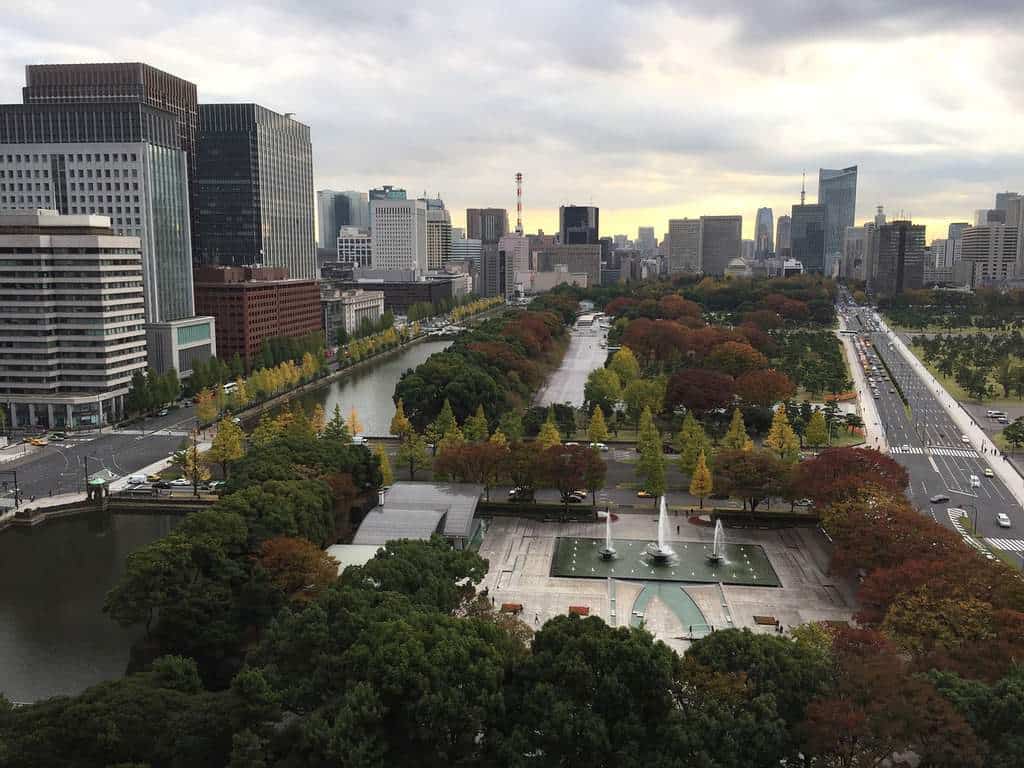 You'll never have thought how the area changed through the decades. Before it was comprised of just office buildings and the tourism was on the verge of failing. It was drab and boring. Marunouchi's revitalization is mostly due to Mitsubishi for setting their headquarters in the area. Now, the neighborhood is one of the most significant financial districts in Japan.
Situated between the Imperial Palace and Tokyo Station, there are grand establishments everywhere. Skyscrapers are occupied by multi-national companies, mid-range to luxury hotels, and numerous restaurants.
Marunouchi's side closer to Tokyo Station shows off a brick façade inspired by the 1914 Renaissance architecture. It is near Narita Airport and has easy access all over Japan. They also have a Travel Service that specifically helps foreigners navigate the rail transport.
Imperial Palace is still the central distinguishing character of the area. The city's story all started in the East Garden when in 1593 Edo's first shogun ordered the construction of a massive castle.
Today, the remnants of the castle and the additional landscaped grounds is a metropolitan haven. The joggers are a big fan of the three-mile walkway that surrounds the palace's moat.
Marunouchi Naka Dori is at the center of the district. It is the epitome of modern elegance. Tree-lined pathway and creative sculptures along the road. In winter, the neighborhood transforms into a colorful wonderland.
It also has an Information Center where tourists could ask for assistance, cafes, international shops like Tiffany and Armani, and the 125-year-old Mitsubishi Ichigokan museum that exhibits Western art from the 19th century.
Antique lovers will be pleased because of every 1st and 3rd Sunday of the month, Tokyo International Forum hosts the Oedo Antique Market. Sightseers prepare to grab your tickets, Tokyo Sky Bus provides a 45-minute tour through their Imperial Palace-Ginza-Marnouchi course.
If you are looking for restaurants that have a view of the city, you can visit the Marunouchi Hotel or Shin-Marunouchi. End the night by listening to jazz performances featured at Cotton Club.
• ASAKUSA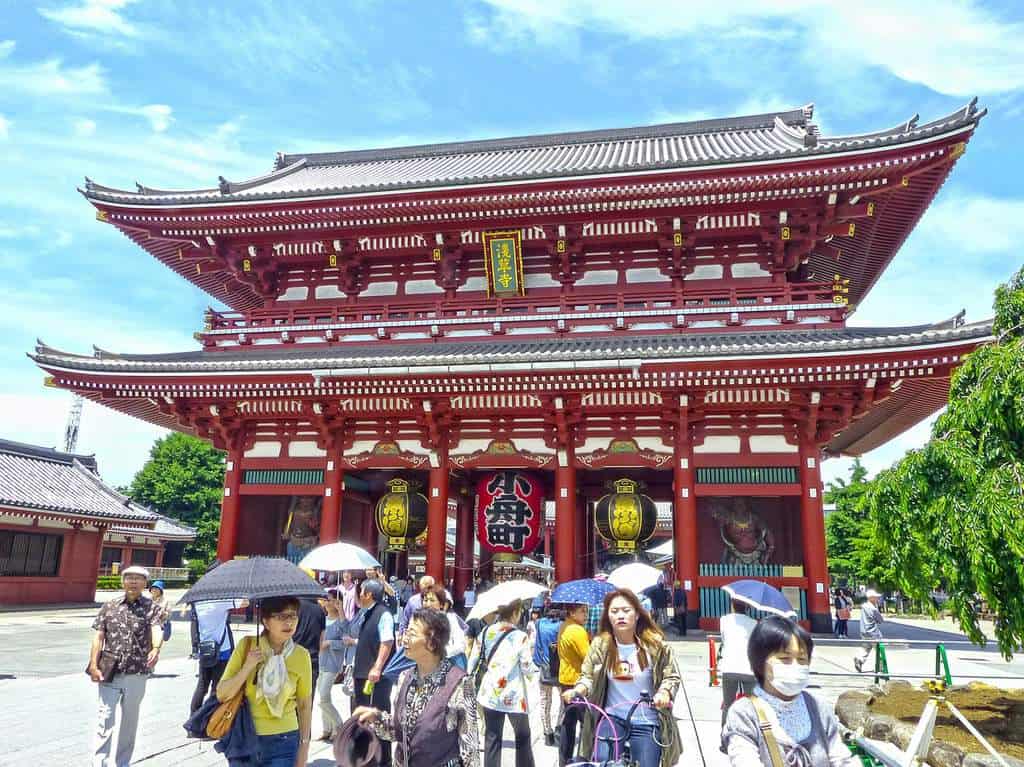 The area, along with Ueno is one of the few spots that remind people of the shitamachi – "lower town" area during the Edo period—sense all over the town. There are modest homes, shops selling traditional crafts like fans and boxwood combs along narrow streets. It's a village that has chosen to stop time amidst the growing modernization of Tokyo.
With its traditional Japanese atmosphere and the location of the Sensoji Temple which is the oldest temple in Tokyo. It remains one of the most popular tourist hotspots. As a matter of fact, there are around 30 million annual visits recorded. The reason Asakusa has got the festive atmosphere all year long.
Pathways lined with booths selling crafts like umbrellas, key chains, hair accessories, toys, crackers, temporary tattoos, plus yukata, which is a casual version of Kimono, souvenirs and a lot more. Nakamise Dori's lane is an attraction itself.
Away from the center, you can find other unfrequented Japanese inns with beautiful entrances. Enjoy your bento box meal while listening to shamisen performances at Waenterikikko. From delicately pruned bonsai to traditional Japanese restaurants, Asakusa is a community very different from central Tokyo.
Just beside Senoji Temple is the Amuse Museum. It exhibits its private collections of antiques and apparel from the Tokugawa or Edo Period. The 6th floor is a bar that offers a great view of the Sensoji Temple.
Kappabashi Dougugai Dori will appeal to culinary artists. They have shops that specialize in restaurant needs like lacquered trays, woks, disposable chopsticks, aprons, and realistic food models.
Tokyo SkyTree is just 15 minutes away on foot, even shorter through the subway. It is the tallest structure all over Japan giving the best view of Tokyo. SkyTree is an observatory that also houses shops and restaurants.
Though Asakusa requires a short trip from the center of Tokyo and offers a few nighttime diversions, it offers easy access when traveling to Nikko, also it'll be worth everything to learn about Japan's history through arts
• SHINJUKU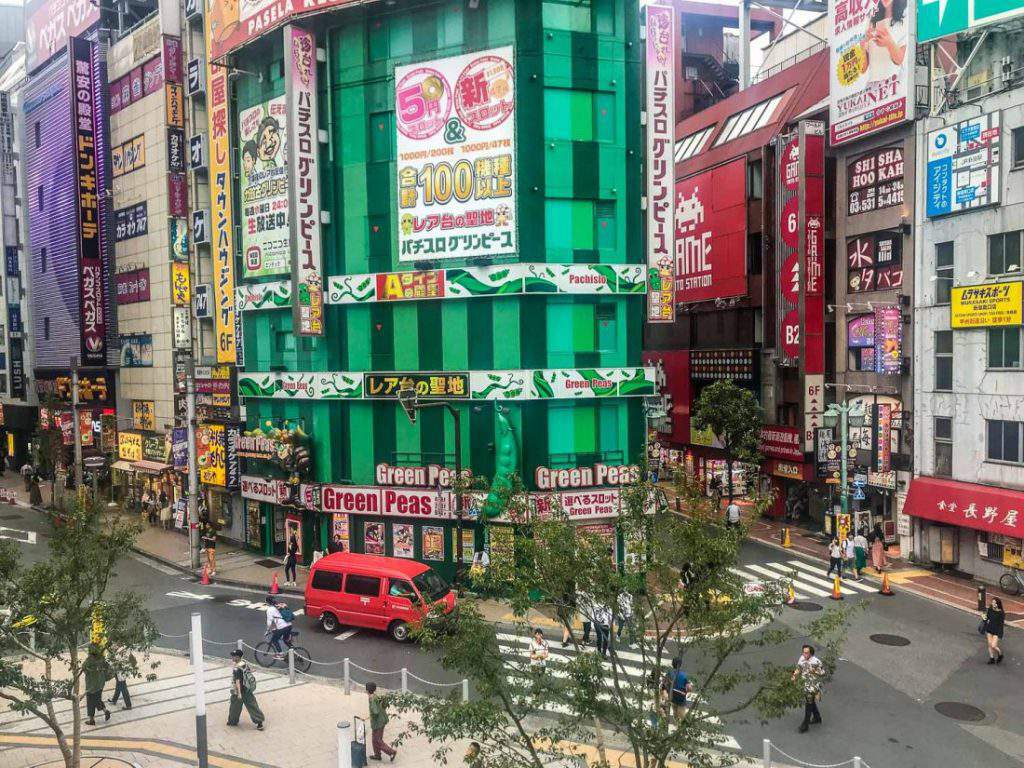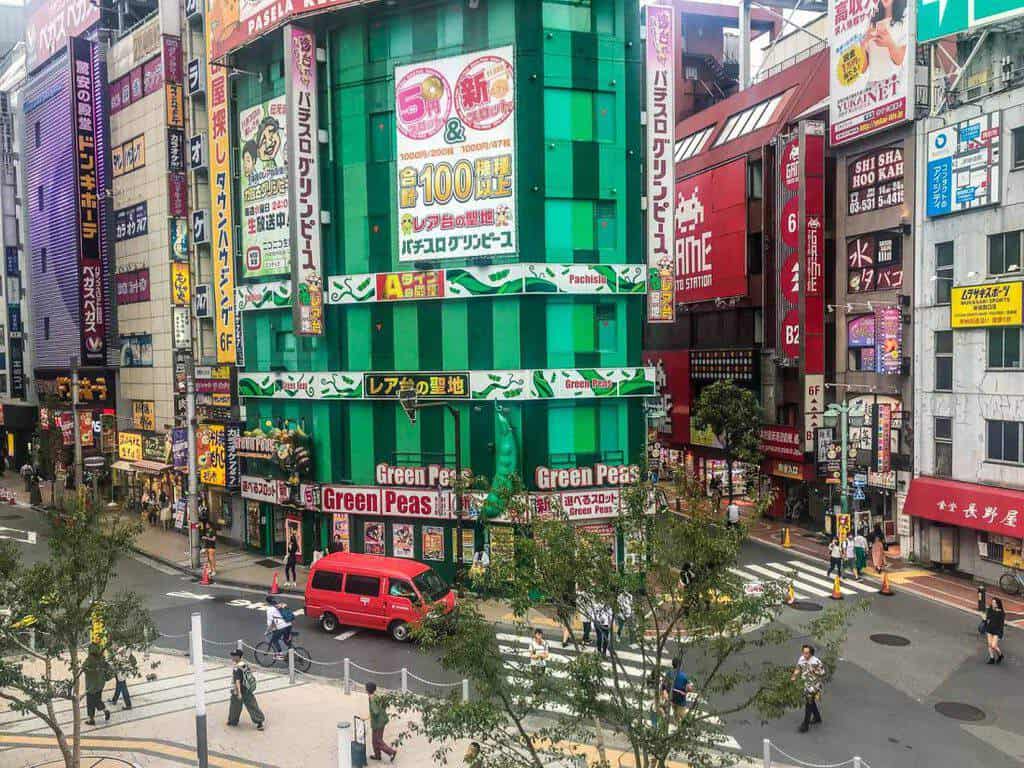 To the west end of Yamanote is Shinjuku, most famous for its Shinjuku Station. The station is known to be the busiest commuter station in the world. It has around 3.5 million commuters daily.
The influx of millions of people in a small area offers a great opportunity for business owners. There are bars, restaurants, department stores, specialty shops, and pachinko parlors.
Private railways, subways, and JR lines are accessible to almost all the hotels in Shinjuku. The privately-owned Odakyu railway has a route connecting Enoshima, Hakone, and Shinjuku.
Shinjuku in 1698 was a post town. Since it was between Edo and the nearby provinces, it served as a resting place for lords and their retainers traveling to and forth. It remained unchanging until the disastrous Great Kanto earthquake in 1923.
Shinjuku is on elevated grounds, leading to lesser damages. This prompted the relocation of businesses. In 1971, the first-ever skyscraper in Japan was erected. Everything was set to order when 2 decades later the Tokyo Metropolitan Government moved in.
East and West Shinjuku have also developed their own characters. East Shinjuku is perhaps most commonly known as the district where Kabuki-cho and other nightspots are located. Kabuki-cho has strip clubs, hostess bars, dance halls, restaurants, and small eateries.
Amidst narrow alleys are Golden Gai. It has small scale bars frequented by celebrities, writers, and musicians. Japan is considered to be a conservative country especially by foreigners, yet it has a nightlife to accommodate all genders.
Shinjuku 2-Chome is one that has around 300 establishments. If you are looking for more subtle and less exhausting sites, Shinjuku Gyoen Park is just around the corner. The Japanese garden would be a welcome respite for you.
• UENO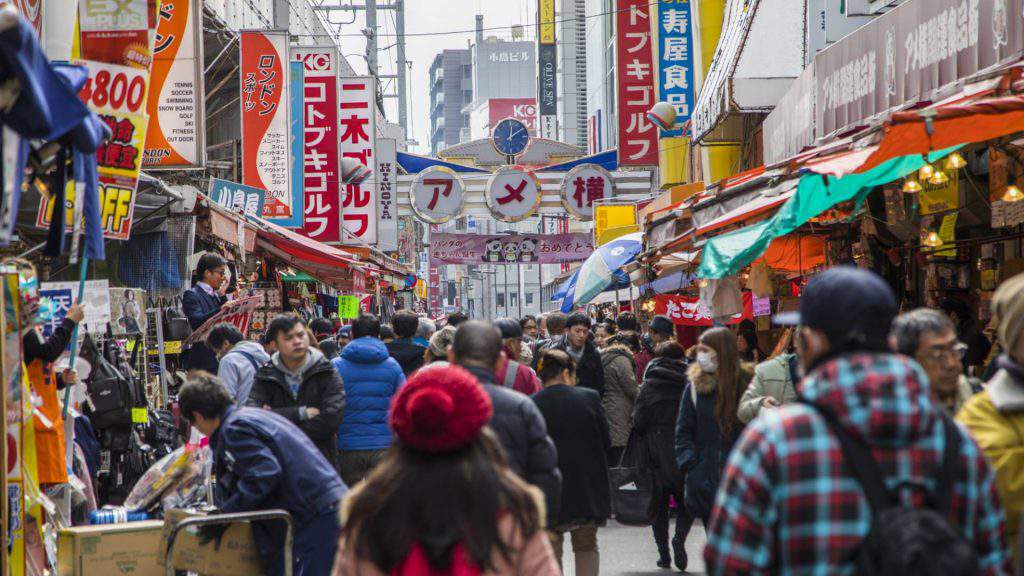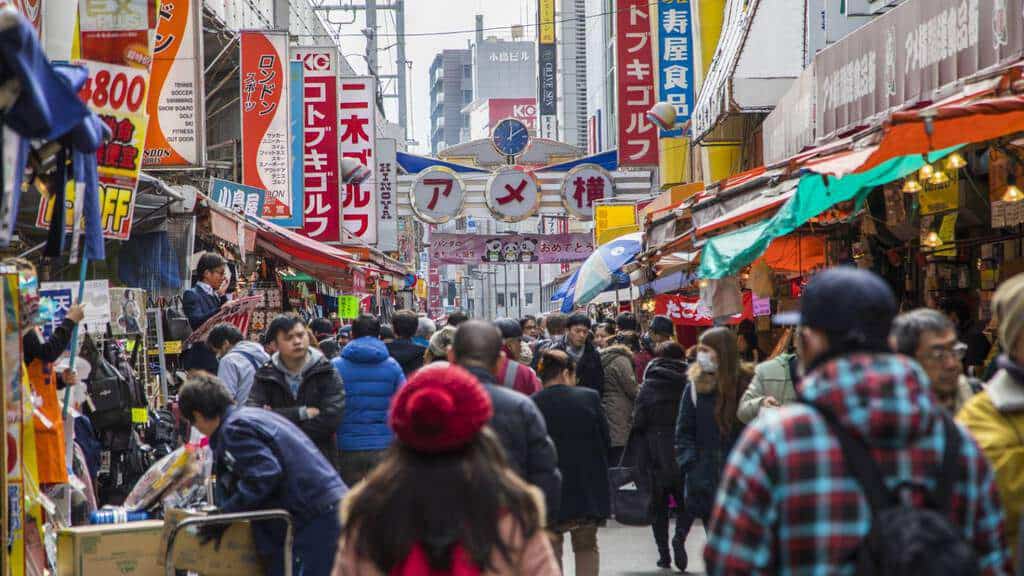 Ueno has ever since acted as home to craftsmen, merchants, and townspeople. It still continues to be a working-class neighborhood. It is not as traditional looking as Asakusa, not so high-end like Ginza, instead, Ueno is a combination of both worlds. You can feel the shitamachi sense.
At Ameya Yokocho, the street market is exuberating the hustle and bustle of the city. It used to be a black market after the Second World War Now, the street offers clothing, accessories, foods, and much more all over Yamanote tracks.
Ueno Park, the major landmark of Ueno is located northeast of the Tamanote Line. Take your family to see the zoo, have a picnic or frolic on the green spaces, or visit the museums that house different artifacts.
Learn more about the history of Japan and visit Tokyo National Museum has the largest exhibit of Japanese arts and antiques. A lot of people from different places, come by the park during the cherry blossom season. The place is filled with blossoms falling from the tree and scattered on the ground. Note though that this is also the busiest time of the year so expect a crowd.
Not everything is perfect. In the 1990s, the asset bubble burst and brought economic turmoil. The homelessness rate increased and the parks' open space became a site of temporary homes.
Soup kitchens started operating and continue to help the poor by distributing free meals every Saturday. Tokyo does have people living in the streets, however, they remain aloof and stay away from the busy and crowded places.
The Japanese regard nature with high respect, just as they treasure traditions. Shinobazu Pond sets an example of nature conservation by setting up a bird refuge.
Shitamachi Museum, on the other hand, preserves the Edo-era's way of life, specifically commoners' lifestyle. Temples are all over Tokyo, but Yanaka has the most concentration of temples in its area and most are from the Edo era.
Traditional restaurants tell a story of the past, at Ueno there's no shortage of history. Innsyoutei has been serving box lunches and kaiseki for 144 years. Unagi Kappo Izu'ei has been dishing out grilled eels since 1754.
Like Asakusa, Uedo doesn't offer much nightlife. Warrior Celt is open until late in the evenings, has live music, and an all-you-can-drink promo.
• SHIBUYA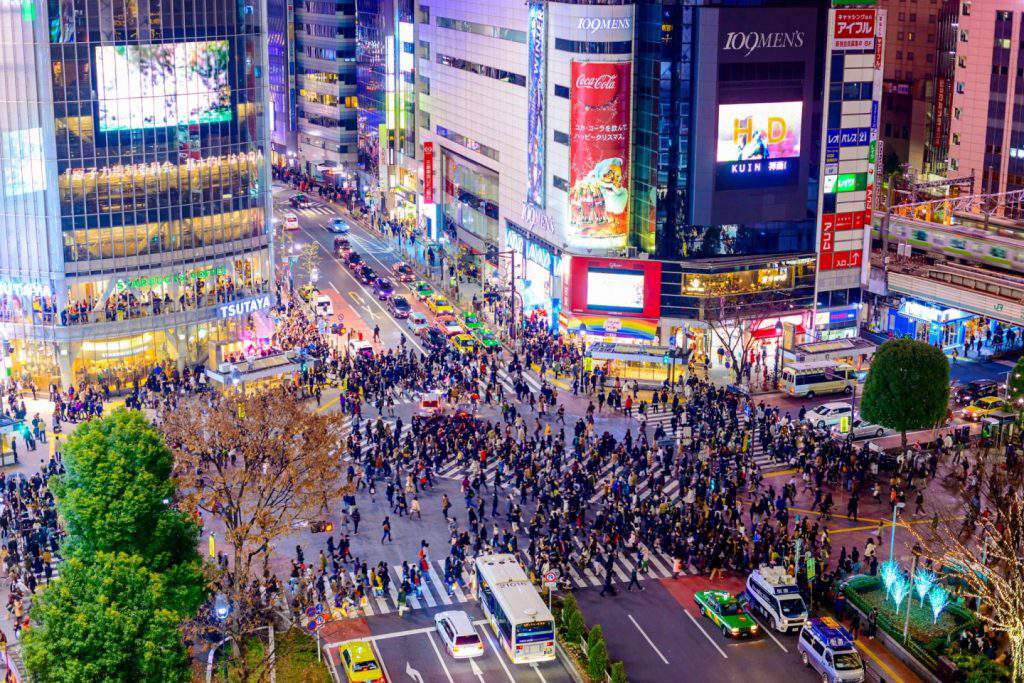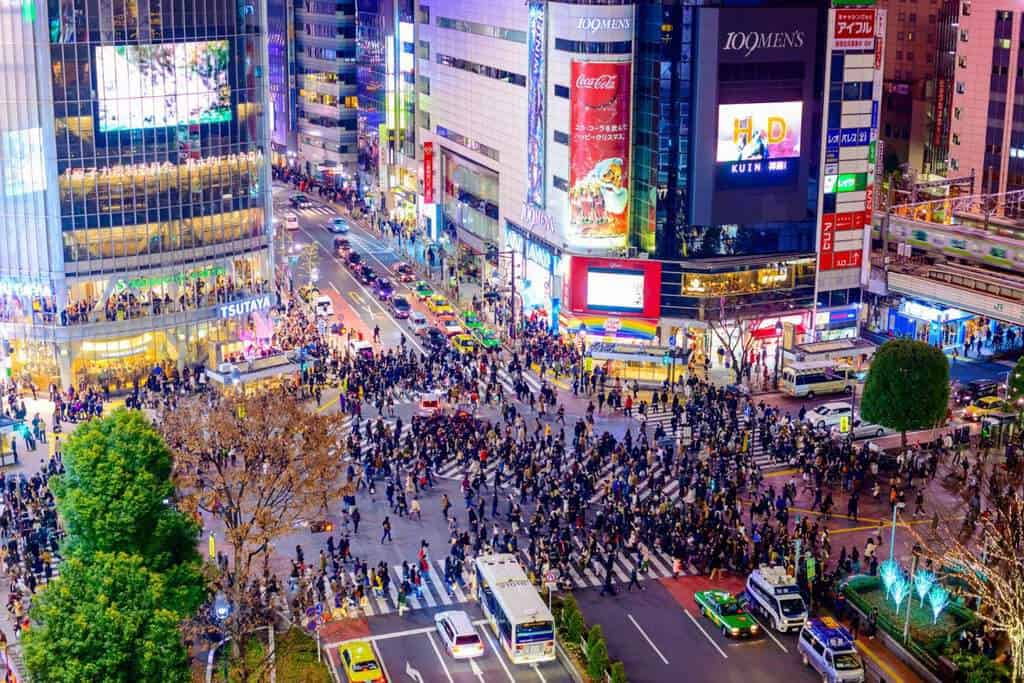 Hachiko. Does it ring a bell? It is a story of a loyal Akita dog who waited patiently for the return of his master. He didn't miss a day and would often wait under the mercy of the weather for hours, but the dead just couldn't meet with the living. A statue of Hachiko is installed in front of the station. It became a famous meetup place among young Tokyoites.
On a lighter note, the famous intersection, Shibuya Crossing with colorful advertisements, giant screens, and the flocks of pedestrians going about their way is a modern-day attraction.
Shibuya is undeniably one of the major commuter stations in Tokyo. Currently, there are renovations here and there and will finish in the year 2020, for the time being, the public's understanding is much appreciated.
The IT industry in Shibuya is booming and is contributing to the diverse backgrounds of people. It attracts young professionals, office workers, and students to the area. Shibuya set a record for consenting to homosexual partnerships. Omotesando's glamour is unrivaled and Roponggi's nightlife matchless, Shibuya offers a meeting point of the two. There are various shopping centers and recreational nightlife activities.
With over a hundred fashion stores, Shibuya is definitely a trendsetter. All your needs are available at Tokyu Hands, the "one-stop-shop". Spain Slope is a narrow pedestrian lane that has restaurants and boutiques on the sides. A fairly new Hikarie is a 34-story establishment that houses shopping centers, restaurants, entertainment and more.
• AKIHABARA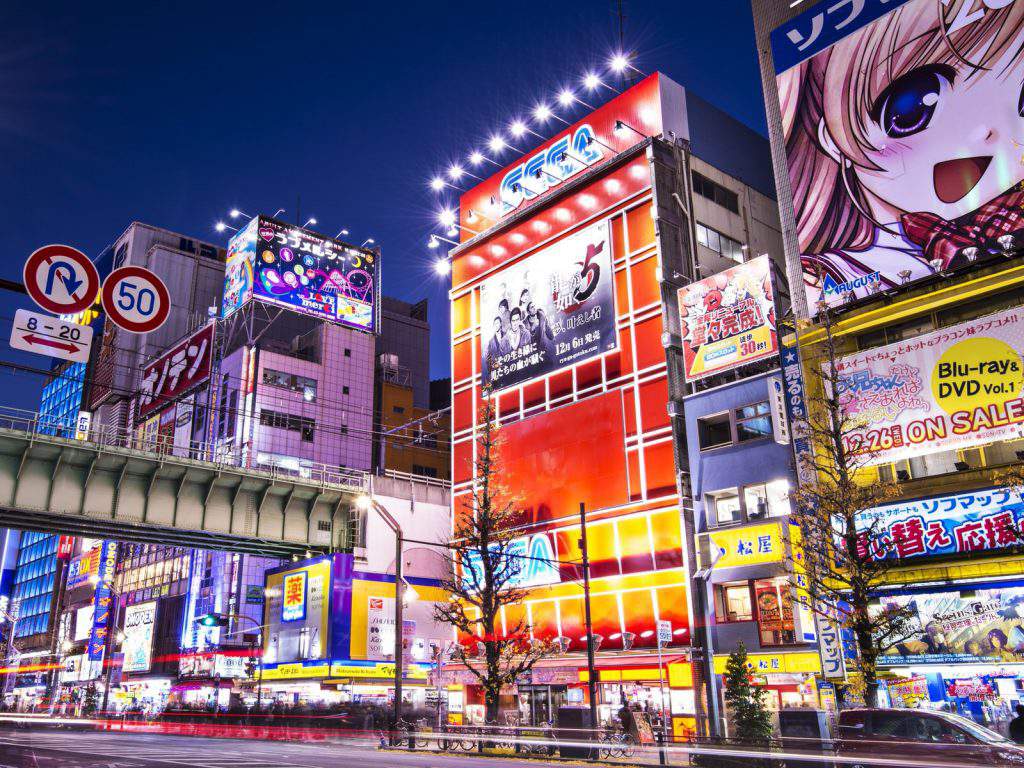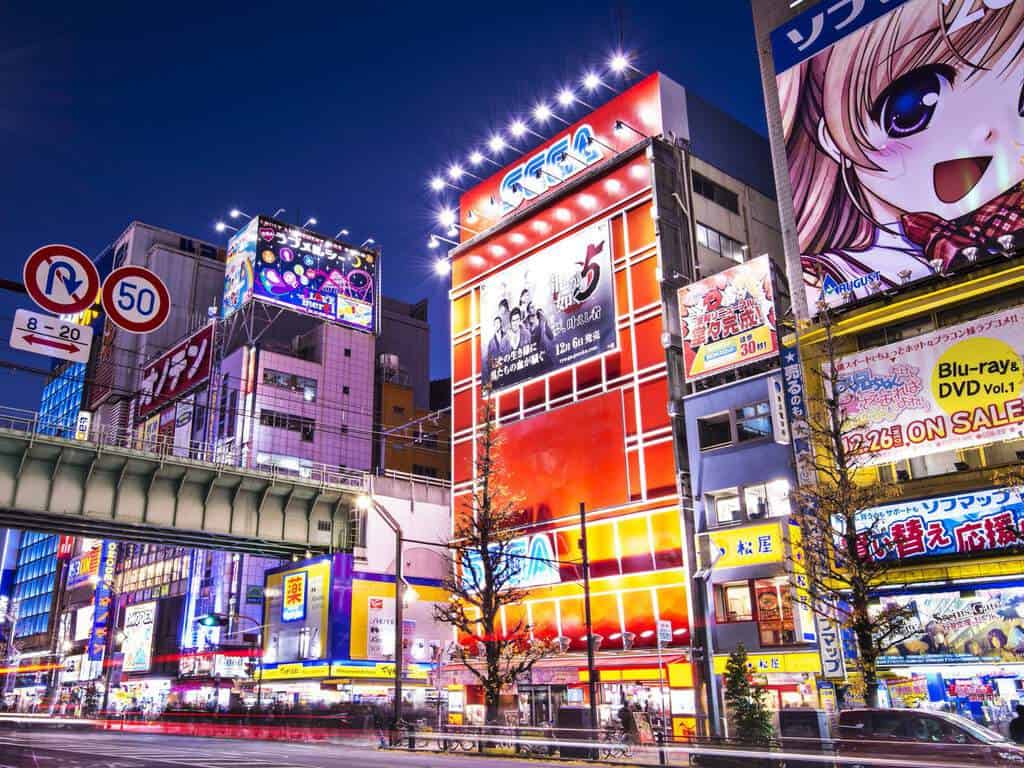 It was first called Akihabara Electric Town. This is because it used to solely market electrical appliances and electronics like TVs, cameras, audio devices, watches, calculators, rice cookers, and later added mobile phones and computers.
It is centered on consumerism; everywhere, from right to left in front of the building, bright and colorful attention-grabbing ads are found. The roads are sprinkled with advertisements from big flashing screens to the smallest fliers.
The creation of computers and game consoles has created a new type of hobbyists. They are called Otaku. These are the young Japanese nerds which are so into games, anime, and Japanese comics.
The otaku mecca, Akihabara has the most concentration of otaku-oriented shops. These shops sell manga (graphic novels/comics) and Japanese animations called anime. Maid cafés are a growing new market. The staff, mostly young women, serves the customer dressed in a French maid uniform.
Yodobashi-Akiba is a 9-story complex selling appliances, gadgets, massage chairs and more. Restaurants are located on the 9th floor. The main road called Chuo Dori is lined with shops, but Don Quijote wins the price of the most extensive store. It has cosmetics, candy, alcohol, party items, household goods, clothing, cosplay outfits, and so much more. It also has a maid café. Anime-lovers will love Radio Kaikan and Mandrake these are otaku shops selling brand new and second-hand collectibles, figurines, manga and so on.
Chuo Dori reroutes traffic on Sundays and opens it up for pedestrians. At this time, you are free to roam freely to take a look at gadgets and other products. It is definitely fun even for window shopping. Overall Akihabara offers the best shopping malls, so if you want to experience Tokyo's nightlife and partake in an unforgettable meal, you will have to check out other districts.
• OMOTESANDO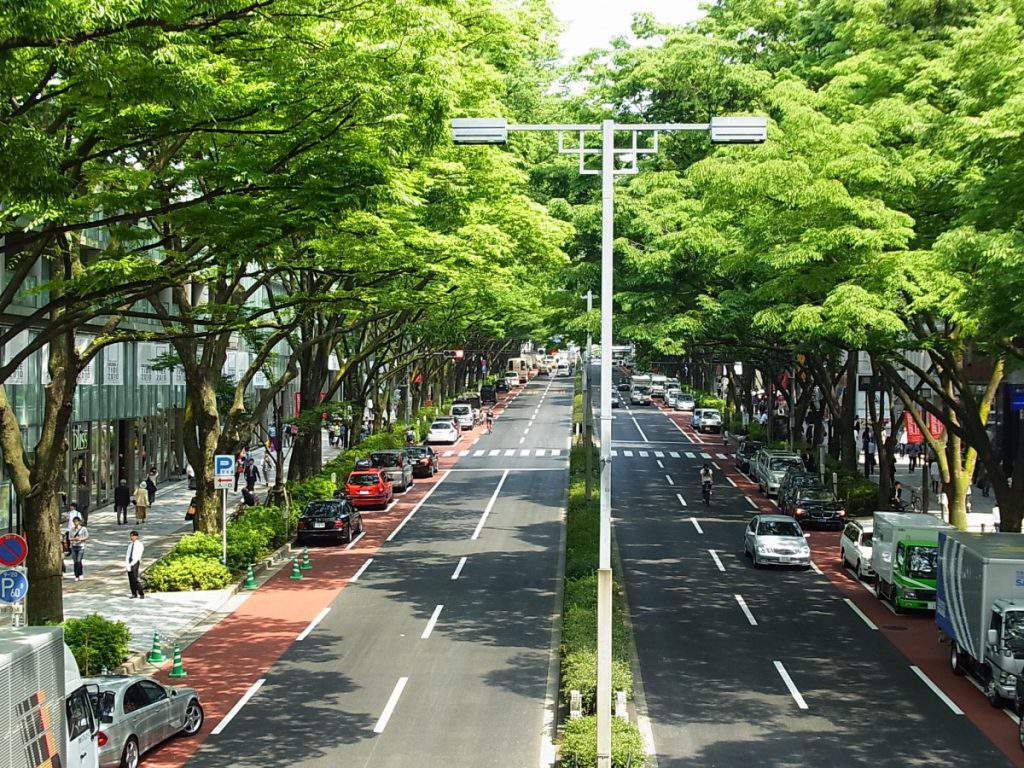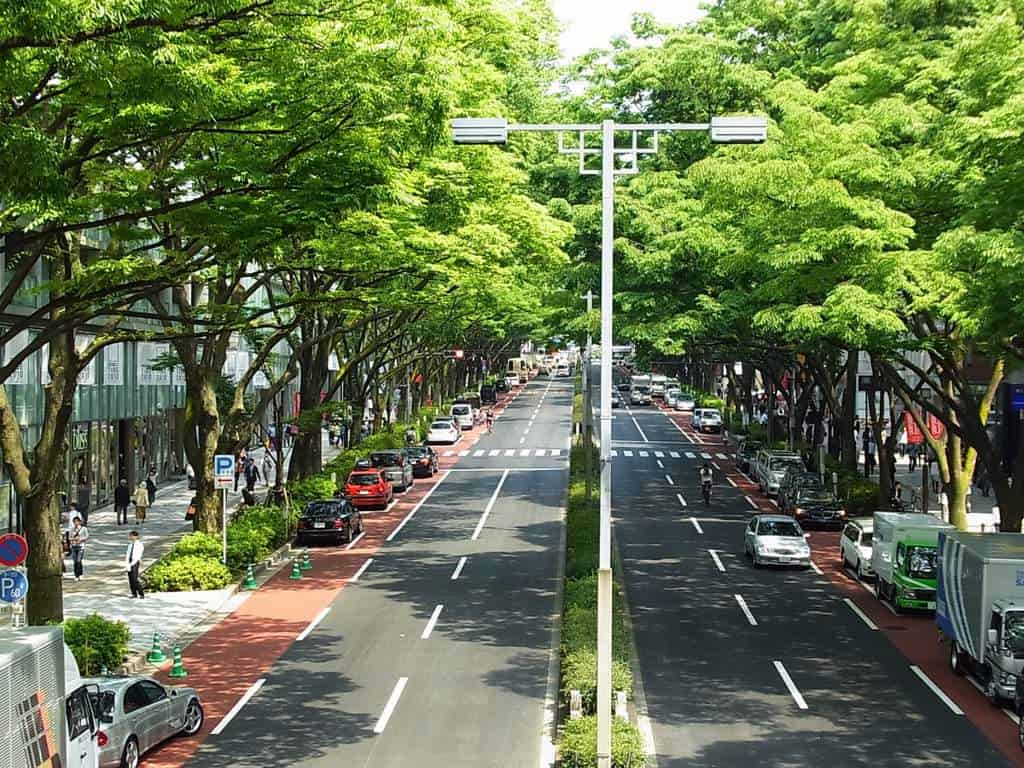 Omotesando is the result of a combination of two neighborhoods namely, Harajuku and Aoyama. The area gives out a more laid-back mood since it is not a major commuter hub. It is also is known to be one of the affluent neighborhoods in Tokyo.
Its lack of nightlife is compensated by homey cafes, luxurious boutiques, and Japanese restaurants along narrow alleys. Just in case, Roppongi and Shibuya are within a stone's throw and will not cost you much time and money.
Meiji Jingu Shrine is located in Harajuku. It is named after the emperor who helped modernized and industrialized Japan. It was built in 1920 and had undergone some restorations after World War II. Takeshita Dori is the youth-driven epicenter of inexpensive shops selling unique clothes and accessories. Note that the place is very crowded on weekends.
Aoyama is not far from what is going on in Harajuku. These two are the powerhouse of fashion in Tokyo. Commes des Garcons, A Bathing Ape and Issey Miyake are located here. There is also an exhibit of Asian art at Nezu Museum.
If you are looking for international luxury brands like Louis Vuitton, Prada, or Tod's Omotesando has it all. Souvenirs and Japanese crafts are sold in the Oriental Bazaar and there are a lot more specialty shops at Omotesando Hills.
Sidewalk cafes in the neighborhood are good places for unwinding and people watching. It is busier on Saturdays and Sundays when vendors lay their jewelry products along the sidewalks.
• Roppongi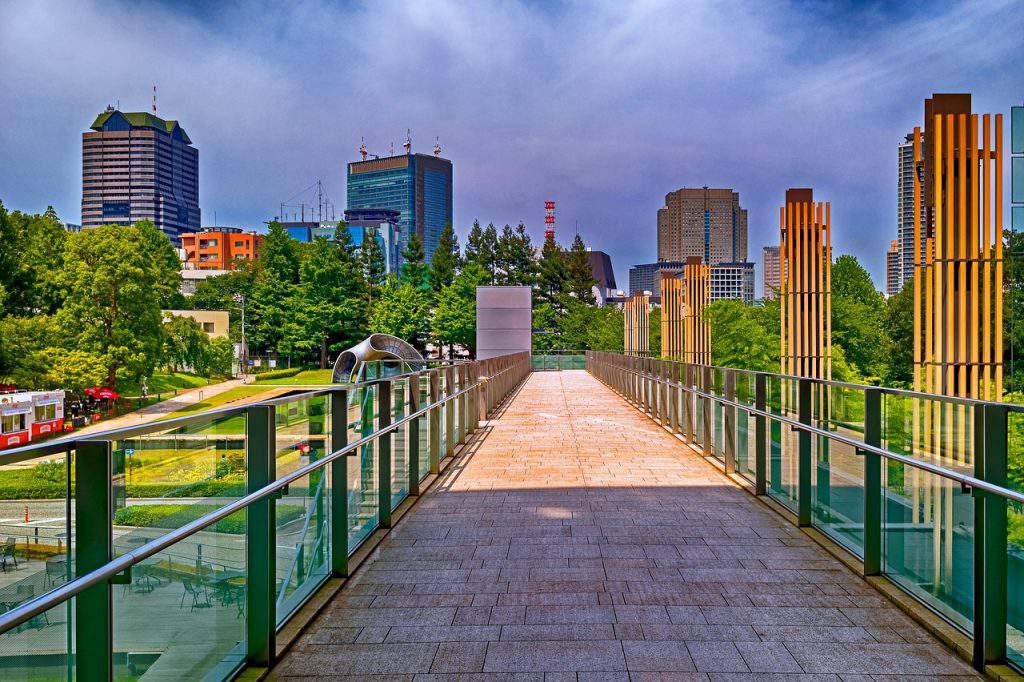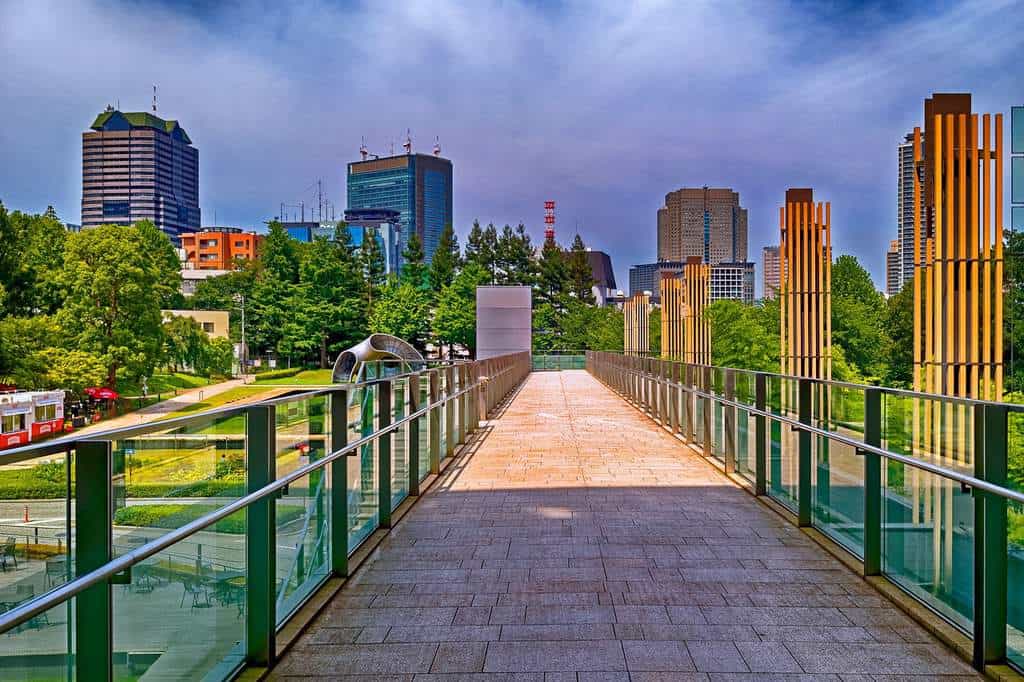 At the center of all the action is Roppongi. It is famous among revelers due to its premier nightlife varieties. Some of which are bars and restaurants, hostess clubs, dance clubs, and strip joints.
The area comes to life at night. During the day it is empty. There are just recommend worthy places to go to, that was before. In 2003, Roppongi Hills opened numerous apartments, offices, Japanese gardens, restaurants, and movie theaters.
Mori Art Museum occupying the top floors of a 54-story building, Tokyo Midtown opened in 2007 housing famous museums namely: Suntory Museum of Art that displays antiquities and Japanese arts. National Art Center exhibits contemporary art. The three museums are collectively known as the Art Triangle.
The change has amplified the area's reputation and attracted a new customer subset. To accommodate the new guests, more establishments continue to open a business in Roppongi.
Both the young and the old, local and foreigner will find a suitable recreational facility from the numerous choices offered at Roppongi. There are high-end bars and restaurants, sleazy pubs, Japanese and international cuisines. Foreign guests will be able to order with ease because most of the luxurious establishments do offer English menus and staff generally speak English.
Now Roppongi is a well-rounded place to stay. You can have fun all day, all night.
From old to new, Tokyo is a taste of both worlds. It continues to move forward without disregarding its history. As evident in the hotels, restaurants, and shops mentioned in the list.
There are lots of renovations going around the neighborhood, slight changes might have happened, but the mentioned sites and establishments have stayed strong for years.